Tracy Halford
Tracy is an Office Administrator at Holiday Inn Club Vacations who has called both Holiday Hills Resort and Branson, Missouri, home for 32+ years. She loves the Ozark Mountains and its lakes so much that she spends every weekend on her houseboat on Table Rock Lake. Tracy is a "bonus" mother and grandmother, wife to Sammy and mom to her fur baby, Kelce. Her retirement dreams are filled with visions of beautiful beaches both in the U.S. and abroad.
Wondering what all the fun, unique things to do in Branson, Missouri, are (besides the famous "76 Strip")?

Let me start by saying the touristy places are in fact great (and I'm including some below), but finding some real local treasures is what makes a Branson vacation truly memorable.

My husband and I love to travel — our top favorite vacation spot is Aruba — but Branson is home to us, and we enjoy exploring all the hidden gems we have here, including delicious restaurants, outdoor adventures, wineries and even just relaxing.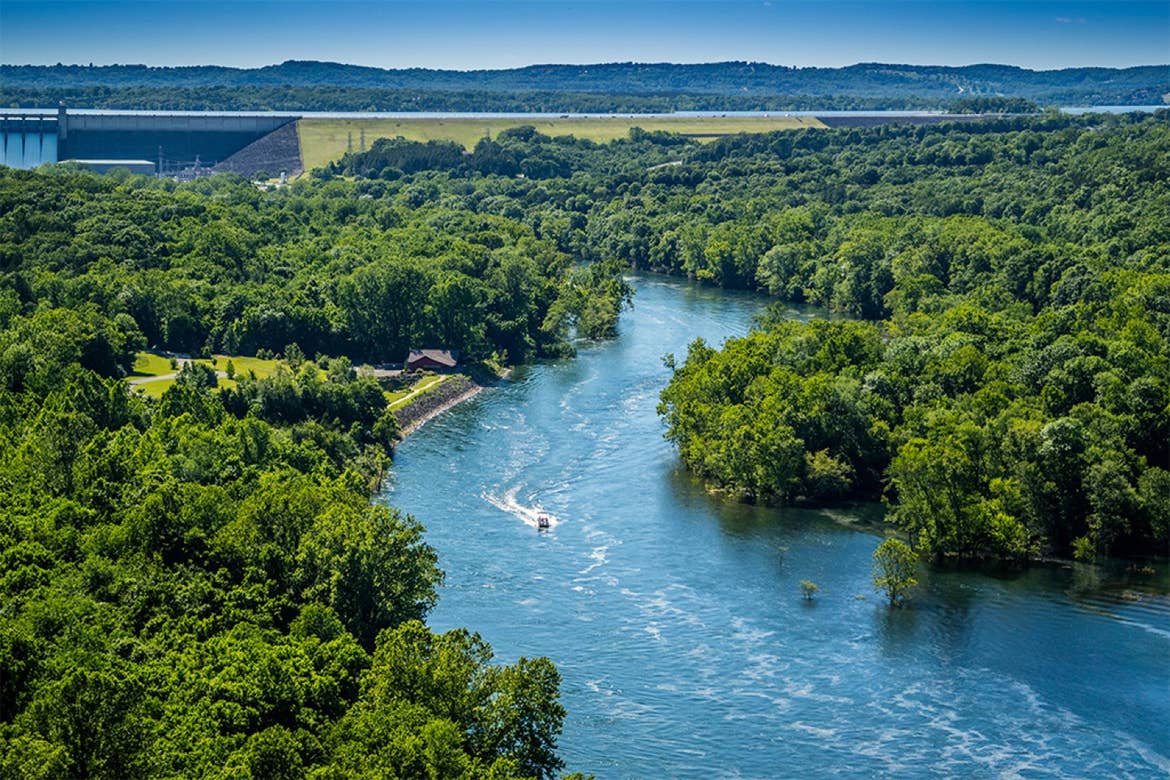 Fun Fact: Taneycomo Lake is fed from the dam that was built for Table Rock Lake, which makes it "river size" and very cold (great for trout fishing, but not for swimming!!).

I've found that no matter where you go, locals will give you the best advice on places to visit and what restaurants are the absolute best.

As someone who's lived in the Ozarks since 1987 and who's an Office Administrator at Holiday Hills Resort, here's my take on the 6 best things to do in Branson, whether it's your first or 10th trip to this beautiful area.


1. Check out these unique Branson restaurants and foodie spots.
Everyone loves a good place to eat!

Branson, like most vacation destinations, has your standard "chain" restaurants, coffee houses and ice cream shops, but here are a few unique, local favorites (that I hope will become yours, too!).



Pro Tip: Definitely get a banana split to split at Mel's Hardluck Diner


Keeter Center
This restaurant is located on the campus of College of the Ozarks (also known as "Hard Work U" because students there work on campus to pay for tuition).

Most of the food at Keeter Center is raised or grown right on-site. Its "farm-to-fork" food is delicious, and the customer service is fantastic.

Fun Fact: There's a gift shop with lots of items the students make themselves, like jellies, bread mix, stained glass and cakes. They also have homemade ice cream ... yummm.


Billy Gail's
Although Billy Gail's has awesome lunch items, it's known and loved for breakfast.

Mouthwatering jumbo pancakes, a large variety of omelets and billion-dollar bacon (aka smoked apple bacon baked with brown sugar, black pepper, cayenne and maple syrup deliciousness) are just a few of the yummy menu choices.

Pro Tip: This restaurant is close to the Silver Dollar City theme park, so if you're planning on spending the day there, eat breakfast before you go and save yourself a little money!


Hungry Hunter Restaurant
Hungry Hunter is a cozy restaurant located close to State Park Marina.

It's small, so be prepared to wait, but Bob's special hash browns (loaded with peppers, onions, sour cream, mushrooms and cheese) are definitely worth it.

Pro Tip: The portion sizes are large, so sharing is something to consider (or not — you're on vacation!).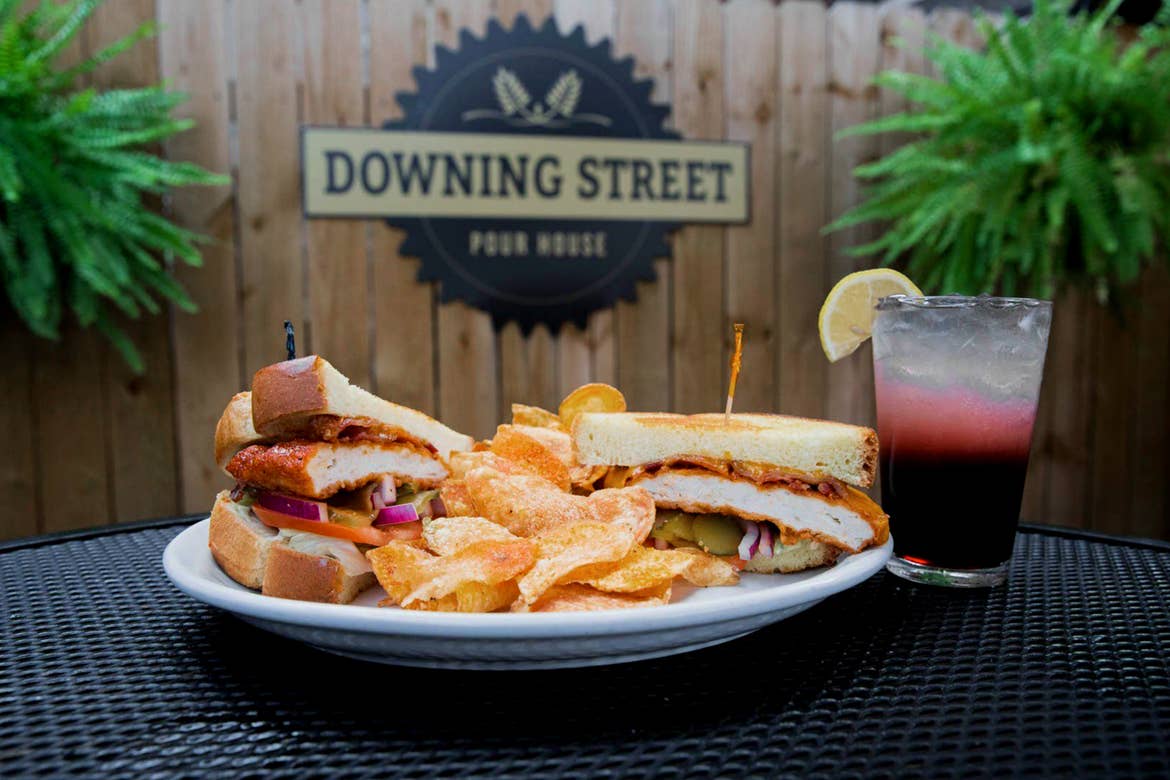 Photo courtesy of Downing Street - Hollister, MO


Downing Street Pour House
Cross over Taneycomo bridge from downtown Branson, and you'll find this American interpretation of a quaint English pub.

Paninis, shepherd's pie and a unique variety of hamburgers are just some of the wood-fired comfort foods you can enjoy out on its charming patio.

It's especially perfect for fueling up after a nature-filled day in the Ozarks.


Pizza & Ice Cream
If you're craving a fresh, cheesy pizza, try Mr. Gilberti's or Rocco's. And after that, grab some frozen custard from Andy's (my favorite) or ice cream from Mel's Hardluck Diner or Mr. B's.


2. Sip on locally made wine from Lindwedel Winery.
Lindwedel Winery is a local hidden gem I was introduced to by a friend who was hosting a bridal shower.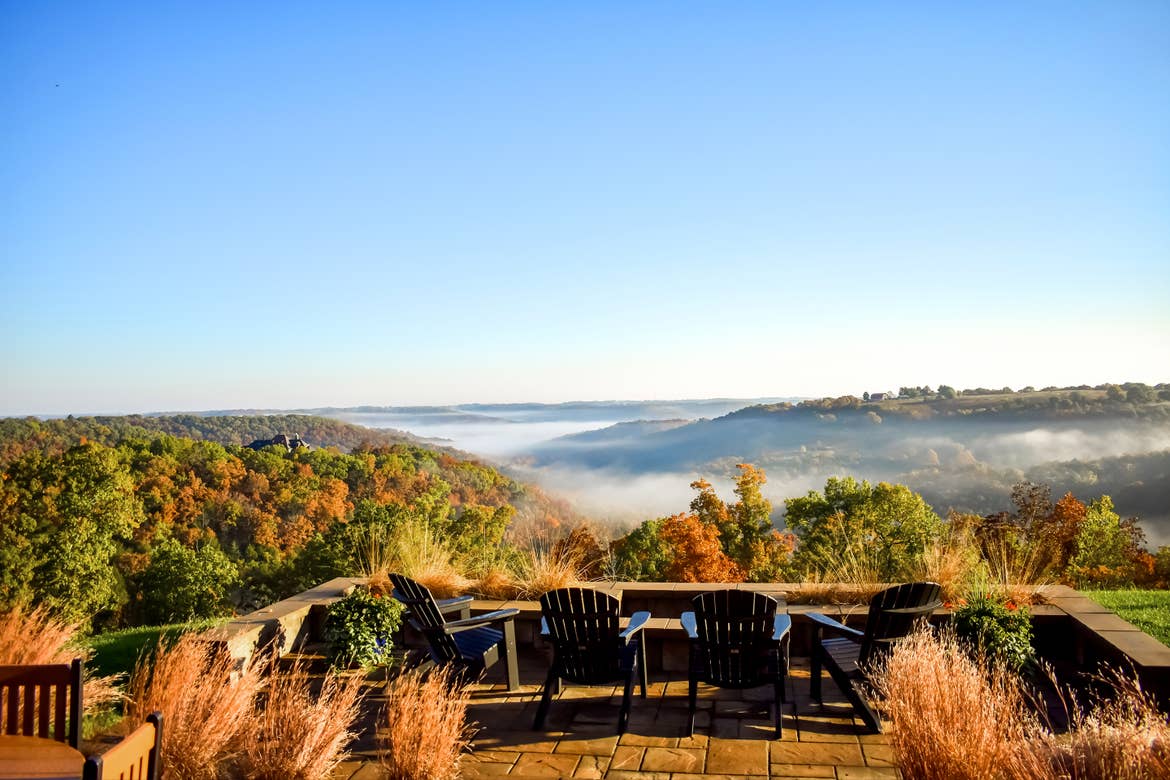 The scenic views from Lindwedel Winery were made for vacation relaxation.

What a surprise to see those beautiful Ozark Mountain views while sitting on the patio listening to live entertainment and enjoying a glass of its Blascato wine (made from local grapes).

Pro Tip: If you're not sure which wine to get, try one of the tasting specials ranging from 5 wines to all 17!


3. Hike, bike, boat, shop and eat at State Park Marina.
With so many parks and marinas in the Tri-Lakes area, I have to say State Park Marina is my favorite! It's a one-stop-shop of fun with so much to offer, like:

Boat rentals — pontoons and wave runners are the most popular
A campground with nice showers and restrooms
Paved walking trails
Catamaran cruises — pick from Sail & Swim or Sunset cruises
Bike rentals — ride along Lakeshore Trail
Boathouse Boutique — gifts and apparel
Café Bridges — This little outdoor café has some amazing food and sweets. My family and I love the pizza and salads, but the Buffalo Chicken Bacon Sub is our top favorite.

Be sure to try Kellie's made-from-scratch brownies and scones, which pair very nicely with a mug of the cafe's espresso.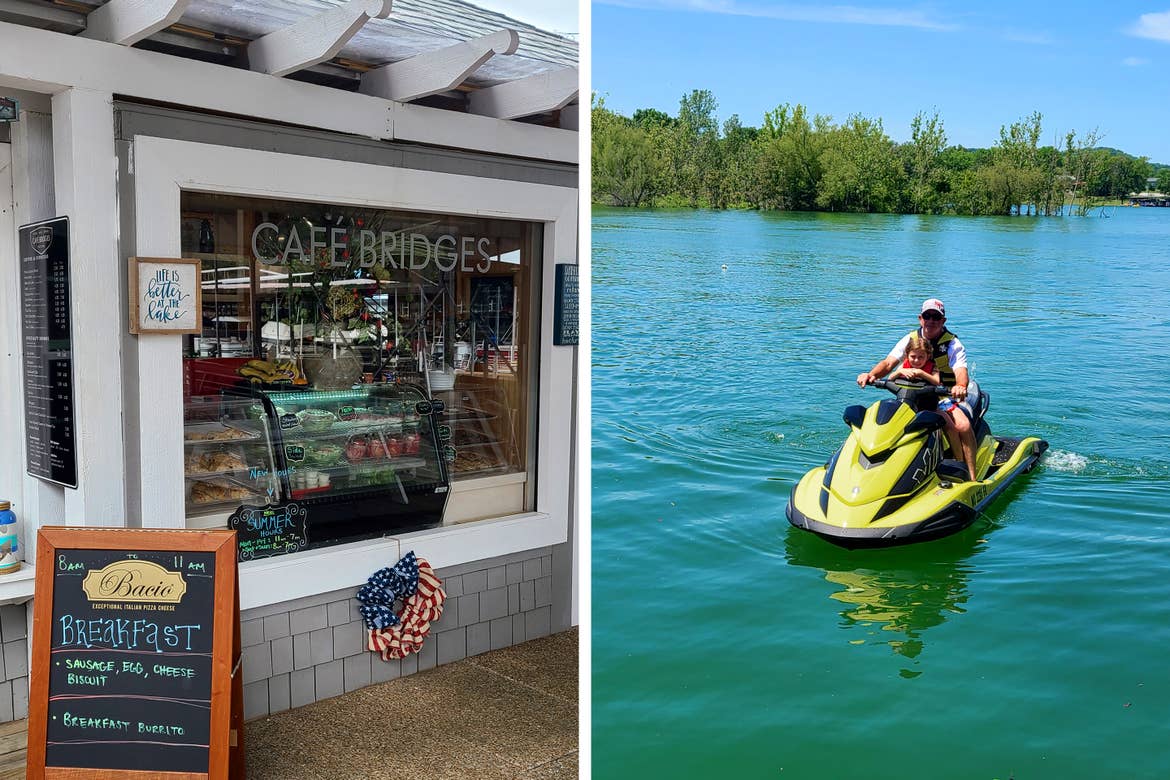 Fuel up at Café Bridges before firing up the jet skis on Table Rock Lake!


4. Spend the day exploring Shepherd of the Hills.
What better way to spend the entire day together than visiting Shepherd of the Hills entertainment park and farm? This historic place is absolutely one of the best things to do in Branson and has been a favorite for many years.

The park is based on the legendary outdoor drama and historic farm of the namesake novel, The Shepherd of the Hills.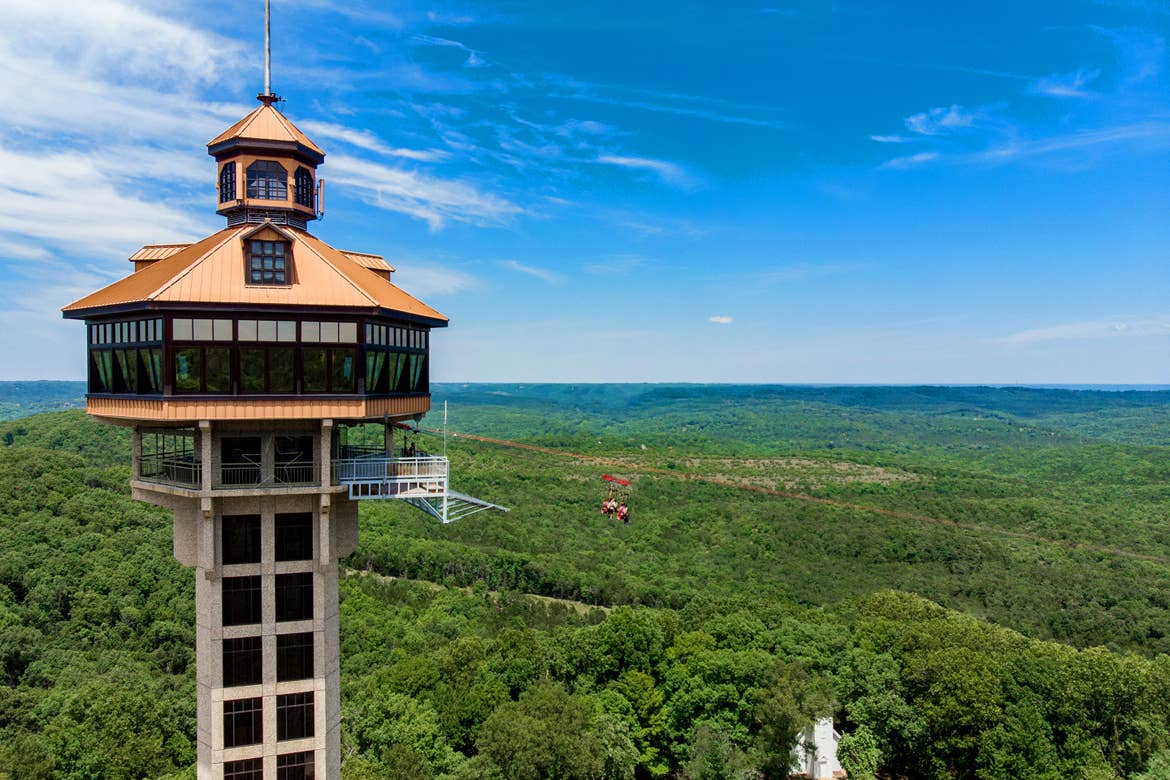 Inspiration Tower, the highest point in Southwest Missouri. Photo courtesy of Shepherd of the Hills.

The actual play is in the evening, so you can spend the day at the adventure park and enjoy some of these fun activities:

Putt-Putt® golf
Petting zoo
Play barn and slides
Treehouses
Cornhole
Rope course
Ziplining
Off-road ATV adventures
Inspiration Tower — the highest point in Southwest Missouri
Whodunnit Hoedown — the super fun murder mystery dinner show
5. Have a blast at Branson's more famous attractions and shows!
If you are looking for some touristy things to do in Branson as well, we have plenty of options!

Be sure to check out one of these Branson shows or entertainment attractions to experience the exciting things this city is known for.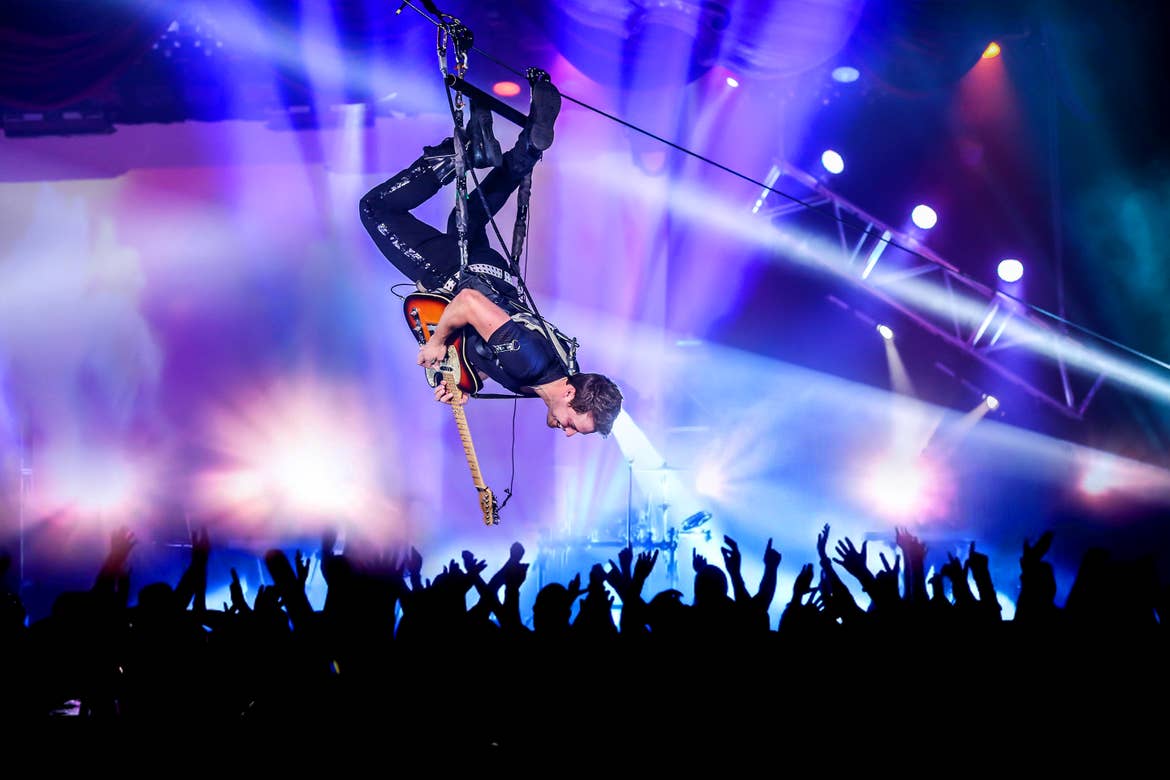 The Haygoods show is one of Branson's best and finest! Photo courtesy of ExploreBranson.com.


The Haygoods
Any local will tell you, "This is the show to see!" The Haygoods features a very talented family of five brothers and one sister who all started performing very young and have been entertaining in Branson for several years.


Presley's Country Jubilee
This multi-generation family show is one of the first in Branson. It's a good family-fun show with a variety of music and comedy.


Branson Scenic Railway
Located downtown by Branson Landing, the Branson Scenic Railway is a great way to see the Ozarks.

Every Saturday from April–October, a dinner train is offered. And for the holidays, it's especially fun to dress the kids in their PJs to enjoy cookies and hot chocolate on the "Polar Express."

Fun Fact: Santa joins the ride at the North Pole!!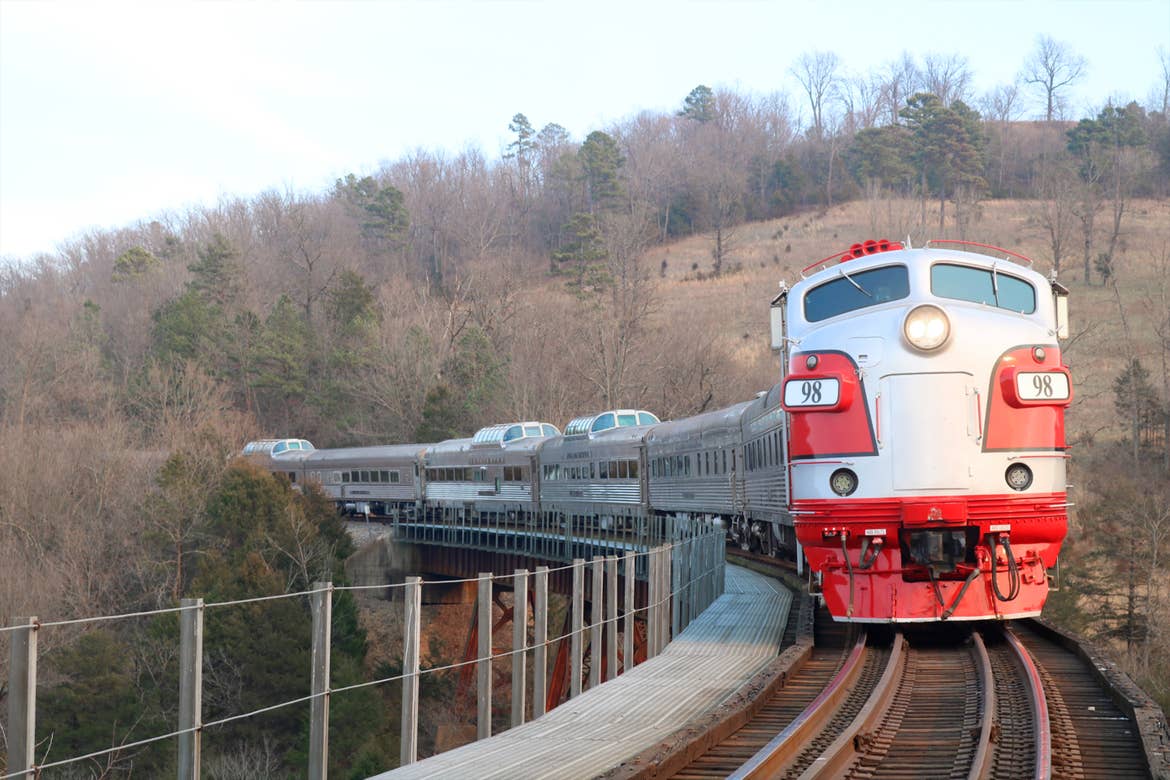 Photo courtesy of Branson Scenic Railway


Showboat Branson Belle
Located on Table Rock Lake, Showboat Branson Belle is a two-hour cruise that includes dinner and a live show. It also offers the opportunity to take some amazing pictures of the lake and surrounding scenery.

Plus, it has a gift shop where you can grab "must-have" souvenirs!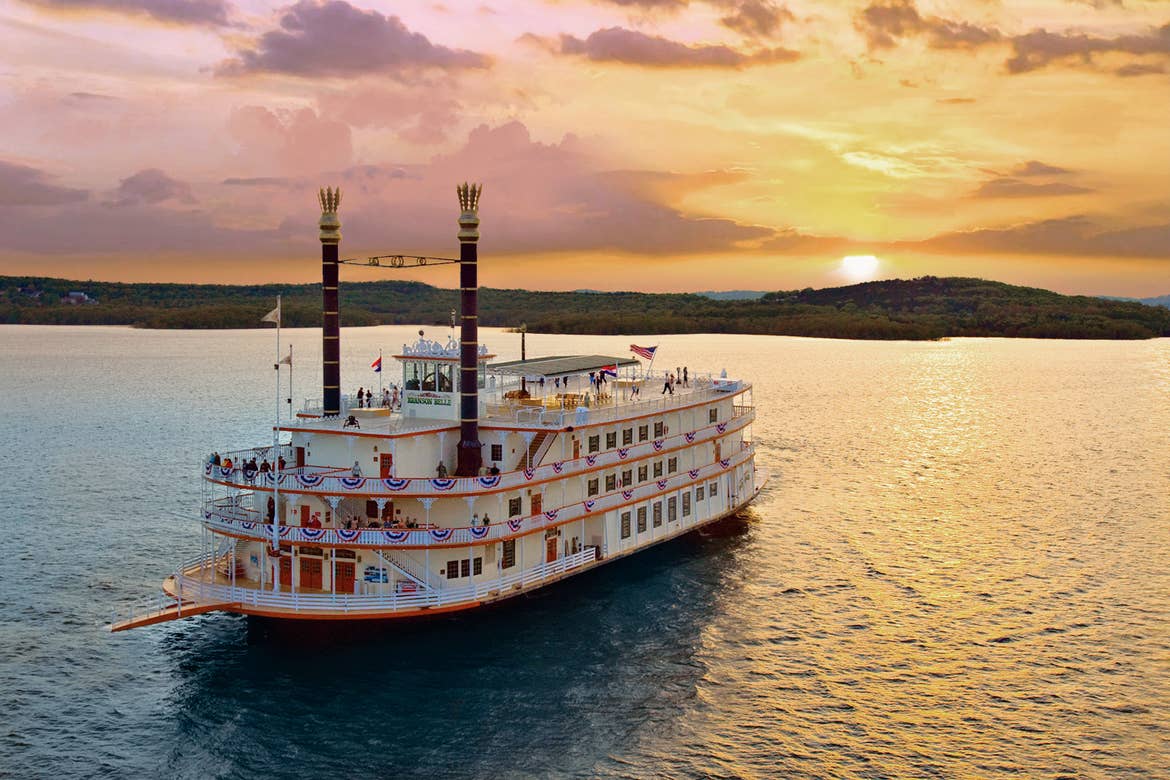 Photo courtesy of ExploreBranson.com


6. Golf, splash, play games and spend quality time together at Holiday Hills Resort.
Finding the perfect place to stay for your vacation in Branson is as important as the adventures and restaurants you're making plans for.

Well, let me suggest my favorite spot in Branson: Holiday Hills Resort. (Yes, I'm biased.)


Take in the rolling hills and Ozark mountain views while playing on our 18-hole, par-68 golf course.

Located just a few miles from downtown Branson and Branson Landing, Holiday Hills Resort has a lot to offer for travelers of all ages and types, whether you're taking a family RV trip or flying cross-country to vacation in the Ozarks.

Here's a quick look at the fun you'll have here at the resort:

If you're a golfer, you can hit up our 18-hole golf course.
If you want to sit back by the pool or splash with the kids, we have 5 indoor and outdoor swimming pools to choose from.
How about a movie with your family (popcorn included!)? Just head over to our on-site movie theatre (or enjoy movie night in your villa's living room).
Up for a little friendly competition? Check out our outdoor jumbo games and disc golf.
We also have a large activity center with new arcade games, fun crafts and a scavenger hunt (with a prize) for the kids and kids at heart!
(Just keep in mind, some of these activities do require a small fee.)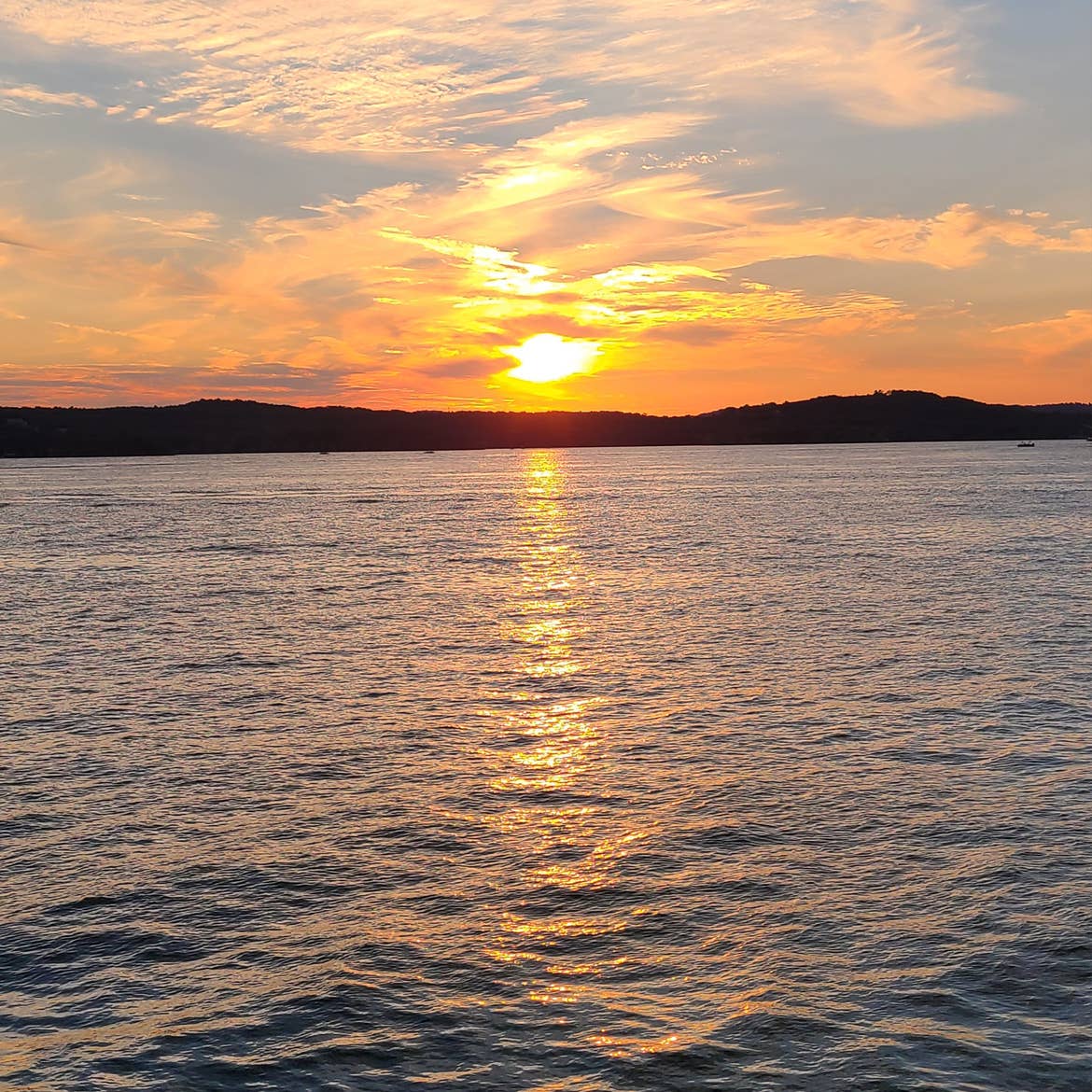 You can see why I spend my weekends here. 😉

Whether your vacation includes entertainment on the 76 Strip or the local treasures I mentioned above, I know you'll find plenty of fun things to do in Branson, Missouri, to make memories of a lifetime!


All information is subject to change. This article is a curated guide and is neither sponsored nor considered an official endorsement. Please be sure to check information directly with any/all tours, guides or companies for the most up-to-date and direct details.