Angelica Kajiwara
Recently named one of the top 2021 family travel blogs and mom blogger in DC, Angelica Kajiwara, her husband, her mom and three kids are always up for an adventure! Whether it's a family road trip in their RV, a weekend away at the newest family destination or a Tuesday at their scenic home on Lookout Mountain, this fun-loving family shares the best, the real and the silliness of it all. Her roll-with-it attitude of, "If we can do it, you can do it" makes her blog a must-read (and her Instagram a must-follow).
Instagram
Facebook
Twitter
Website
If you've been wondering about the best way to vacation right now, consider packing up your RV (or renting an RV) and hitting the road for an adventure! My family recently plotted our getaway from Washington, DC, to the Holiday Inn Club Vacations® Holiday Hills Resort in Branson, Missouri, and we were able to fill each stop with family-friendly outdoor fun.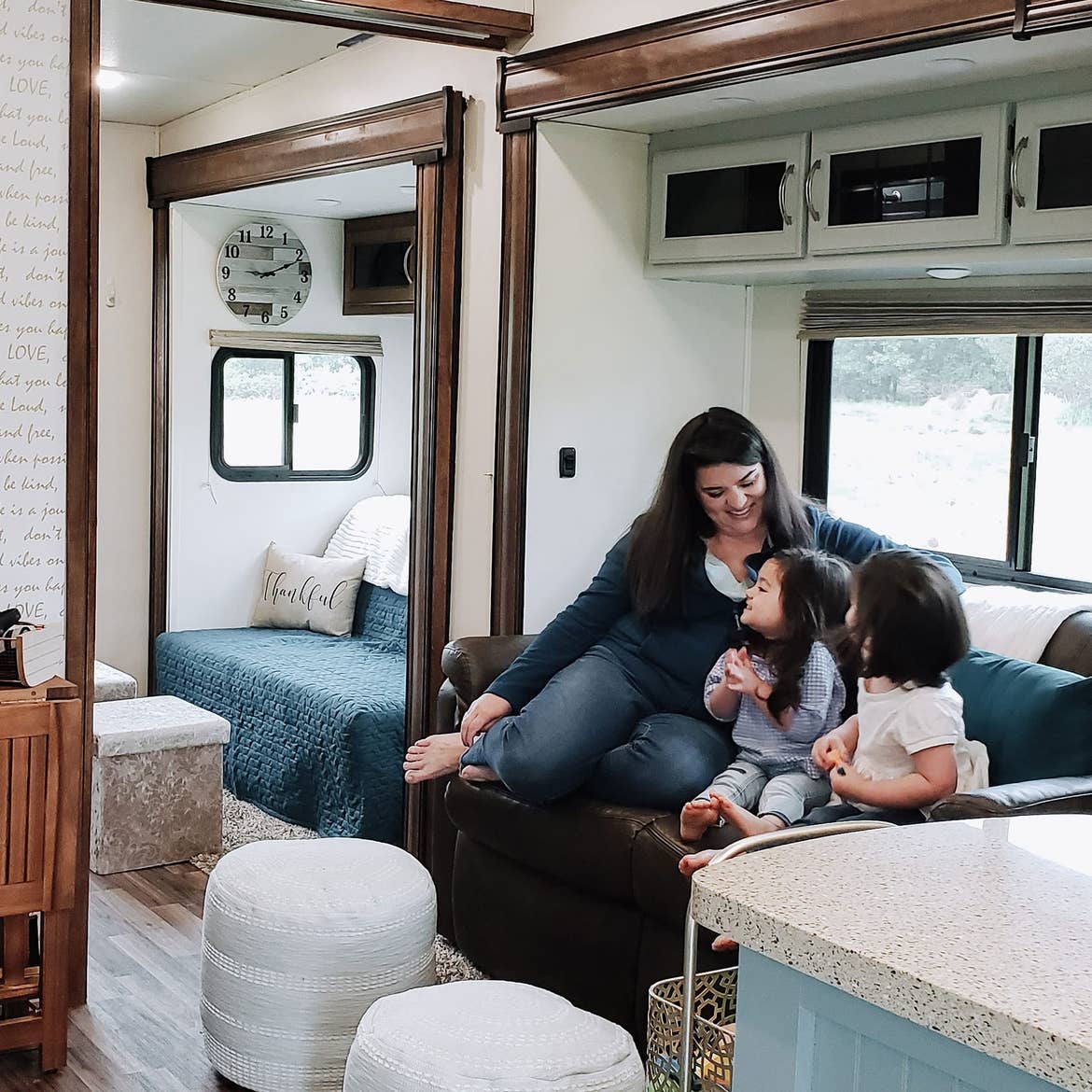 Whether you're an RV newbie or a road warrior, your whole crew will love vacationing in an RV. And I'm here to help you learn how to do it.

If you're anything like me, you've been seeing a whole bunch of family RV trips on Instagram lately. It makes sense for 2020, and below I've answered some questions you might have on your mind. So, pack up the rig and keep reading to get the planning started.


How do you know where to stop?
Mapping out the best route for your RV road trip definitely takes the most amount of planning and time, but "winging it" is tough with kiddos in tow. RV veterans will tell you to keep travel days to no more than four hours. I realize this is a tough one when those vacation days are stacking up, but trust me, it is worth the time.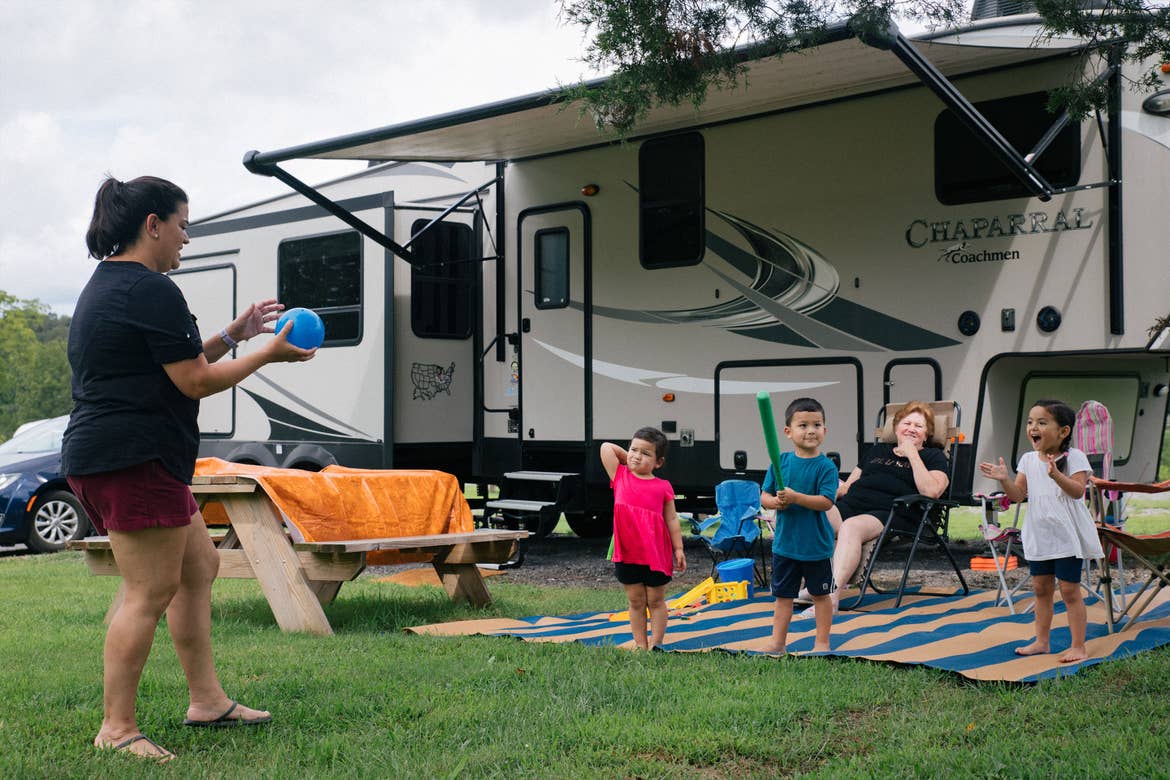 First, plug your route into a map app, and plan to stop every four hours. Feel free to take a slightly less direct path if there is something you all want to see. We try to stop at national parks whenever we can!

2020 is the year of RV travel, and campgrounds are filling up fast. Be sure to read lots of reviews about the campgrounds along the way and make your reservations far in advance, if possible.




Also, we switch up our route on the way to and from our final destination. That way, we get to see more of this gorgeous country and add a few more stickers to our cross-country map.


Is packing for an RV trip different than packing for a hotel stay?
Yes, but in lots of good ways! Pack with your home in mind. After all, an RV is your home on wheels until you start unpacking at your destination. For us, that was our gorgeous villa in Branson, Missouri (where we were set up with a great parking spot for the rig by the way).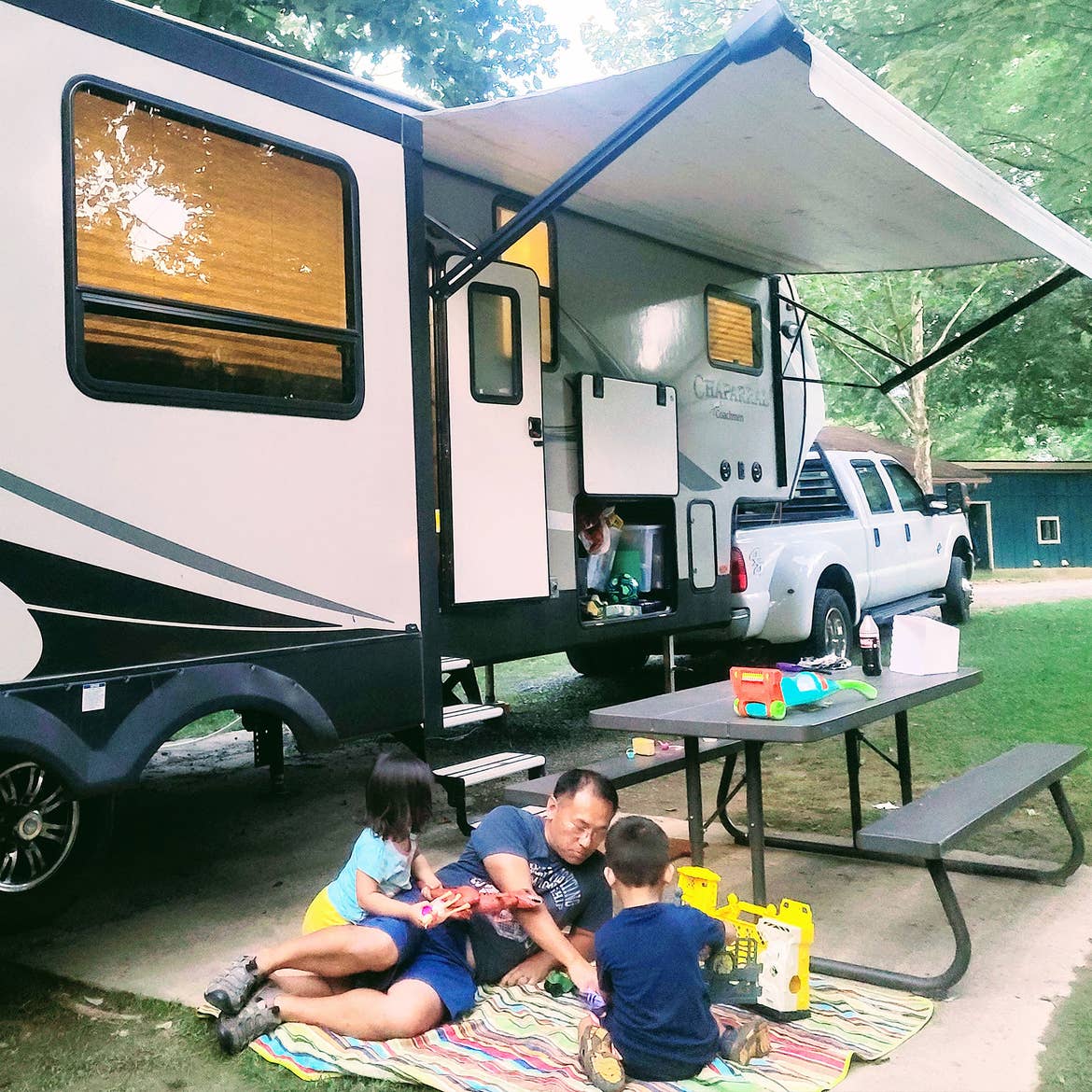 Bring your favorite pillows, comforters and cozy throw blankets for movie nights on the couch. Grab fun family games, toys and outdoor chairs, too. It all helps your RV feel homey and inviting.

Mom tip: The more comfort items you bring for your kids, the more comfortable they'll feel. Soon enough, it will indeed be a home away from home. Our kids even call the RV "our tiny house."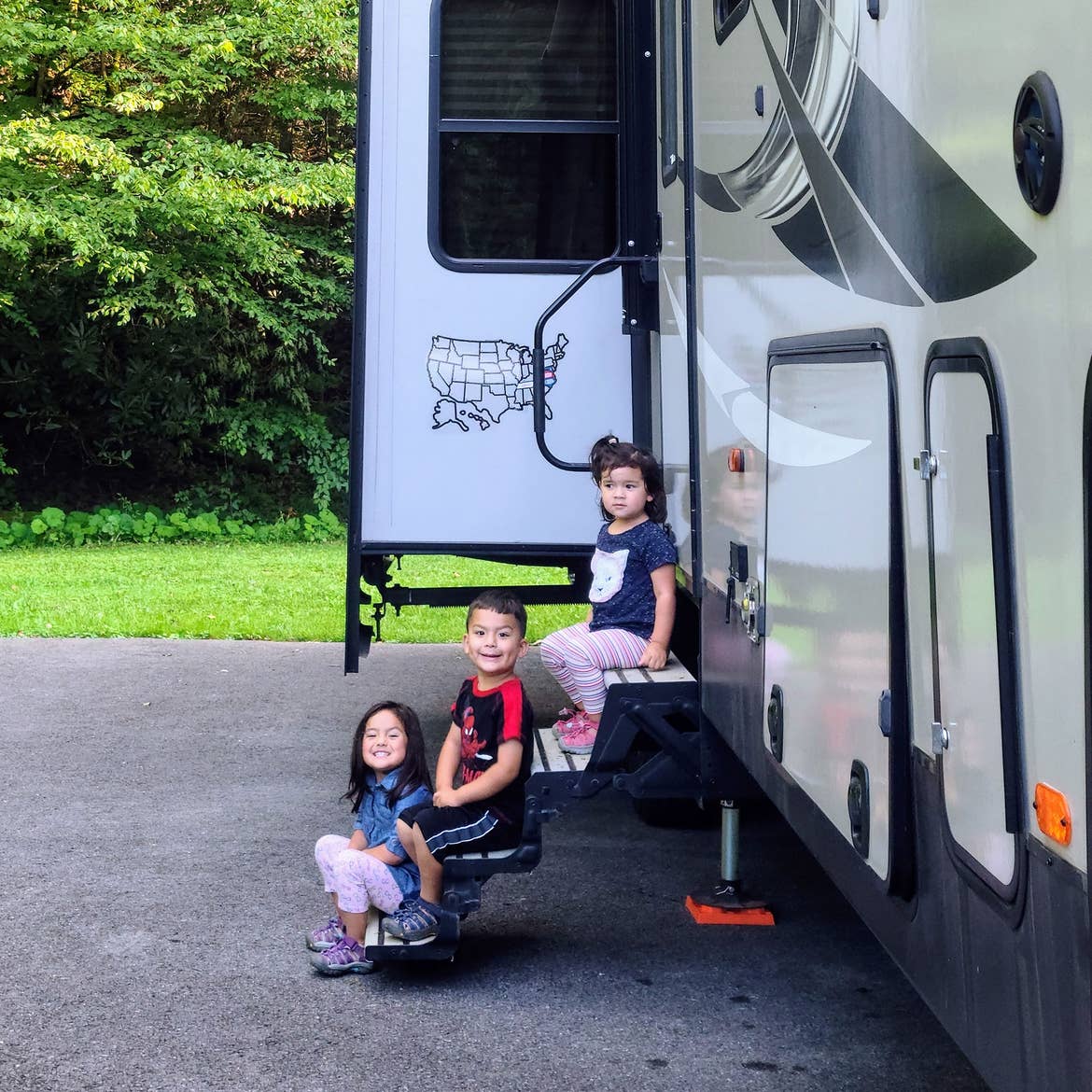 It also always helps to find the nearest store just in case you forget or run out of a few essentials. Some campgrounds are often pretty remote (one of the best features in my opinion!), and stores can be in short supply.


Do you eat out a lot?
Yes and no. Helpful, right?

I try and put a casserole in the freezer for travel days. Everyone is beat after a long day on the road, and it's easy to pop it in the oven when we arrive at the campground. But if you're camping in the summer, I don't recommend this because ranges make RVs super hot.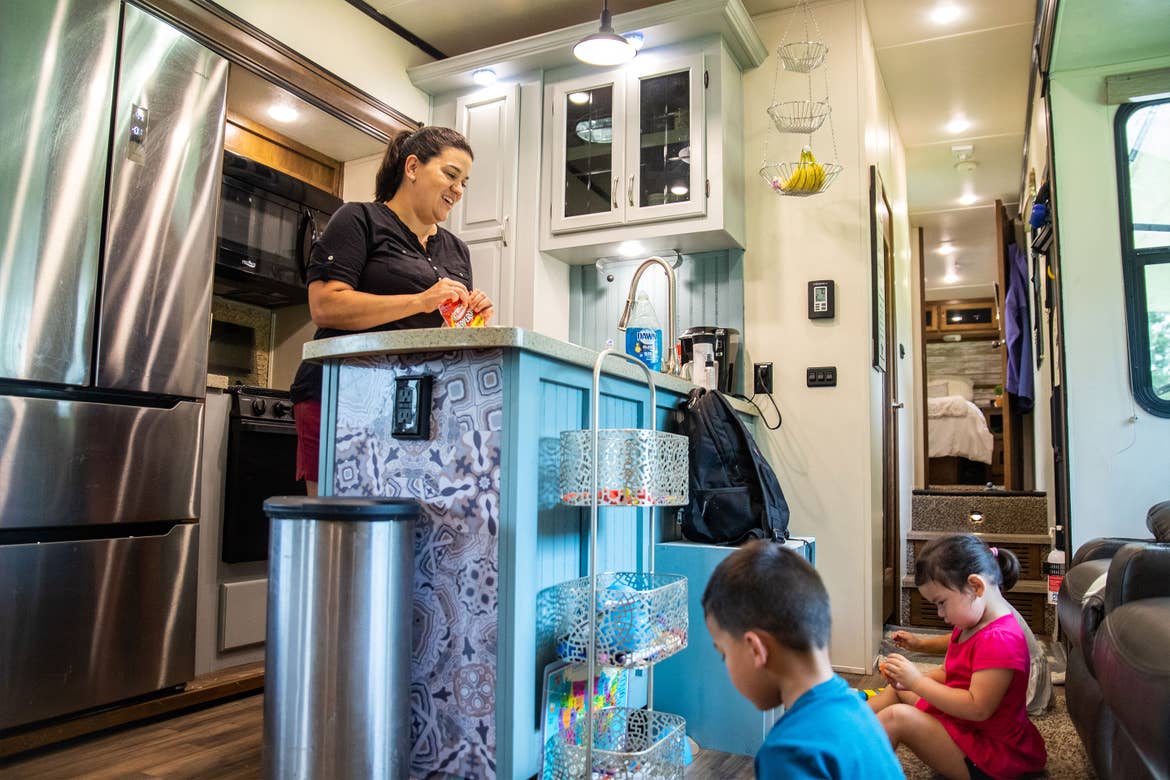 So, plan to cook over the fire, on a camp stove or just grab yummy carry-out for that first night. We're a hot-food-for-dinner kind of family, but sandwiches work, too. Just make it easy on yourself. Otherwise, we cook at "home" most of the time. It helps me save money for the activities we want to do.

Mom tip: Plan for the size of the RV fridge when you're planning out your meals. Many of them aren't full-size, and they won't hold as much food as your fridge at home.


What about work and school?
The options to work remotely and attend school on-the-go might be the best silver linings of 2020. My husband works full-time while we're on the road, and I homeschool our kids and work part-time as a travel writer.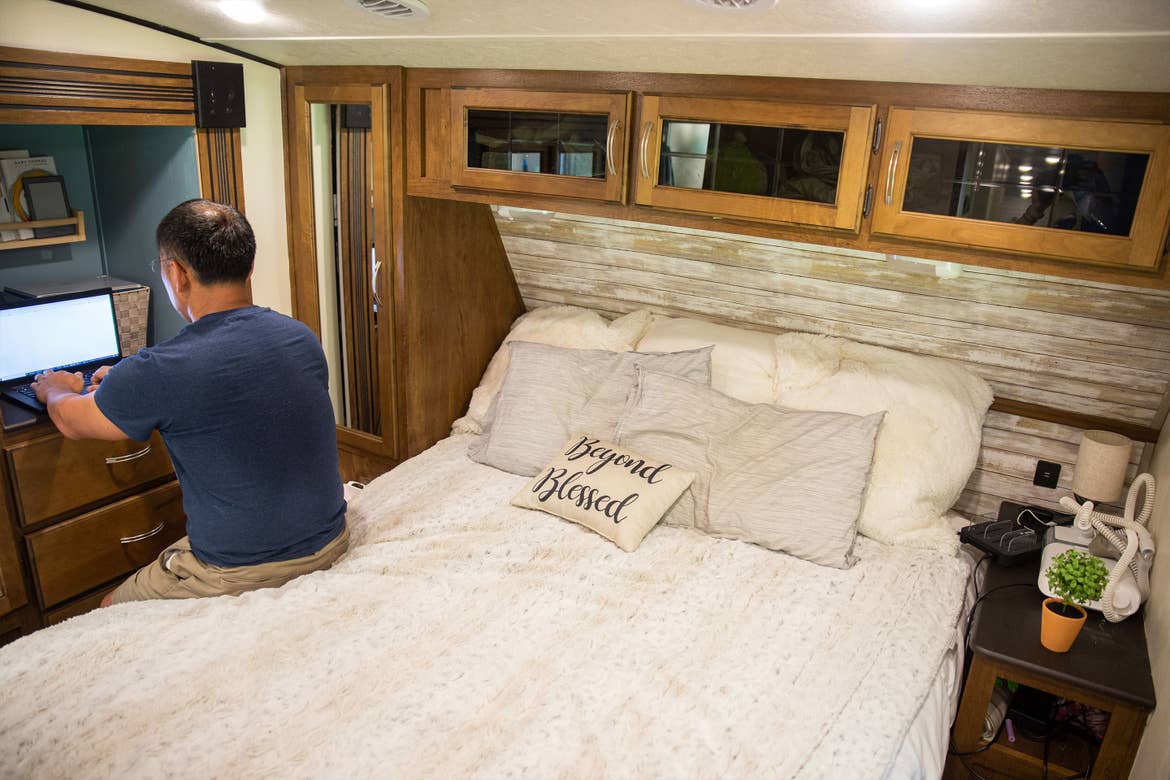 While we love the flexibility of working and schooling remotely, all of that does require a reliable internet connection. Getting connected is admittedly one of the most challenging life elements on the road, but it is doable.

My husband and I have unlimited mobile hotspots on our phones for when the campground WiFi fails us. If all else fails, we ride out to a local coffee shop. We've even worked from truck stop parking lots. In other words, you might have to get creative.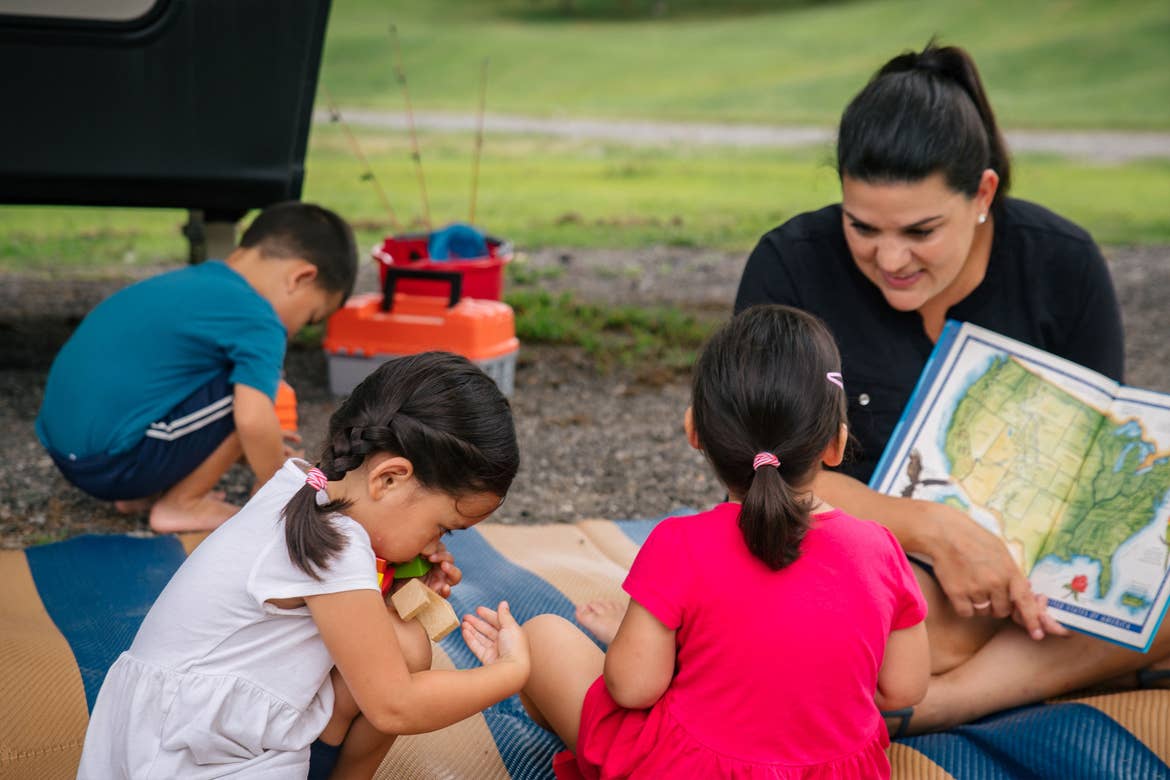 Pro tip: Call the campground and ask the person making your reservation what cell phone service they have and if it works at the campground. The answer always helps you plan for your own connectivity.


So, how was your vacation time once you got to Branson, MO?
Well, gee, thanks for asking! We had a blast! Once we made it to Branson, we parked the RV and made our Holiday Hills Resort villa our new home away from home. I can definitely say that the destination was just as great as the (RV) journey, if not better.

(You can actually hear all about everything we did in Branson and our stay at Holiday Hills Resort in our trip recap story.)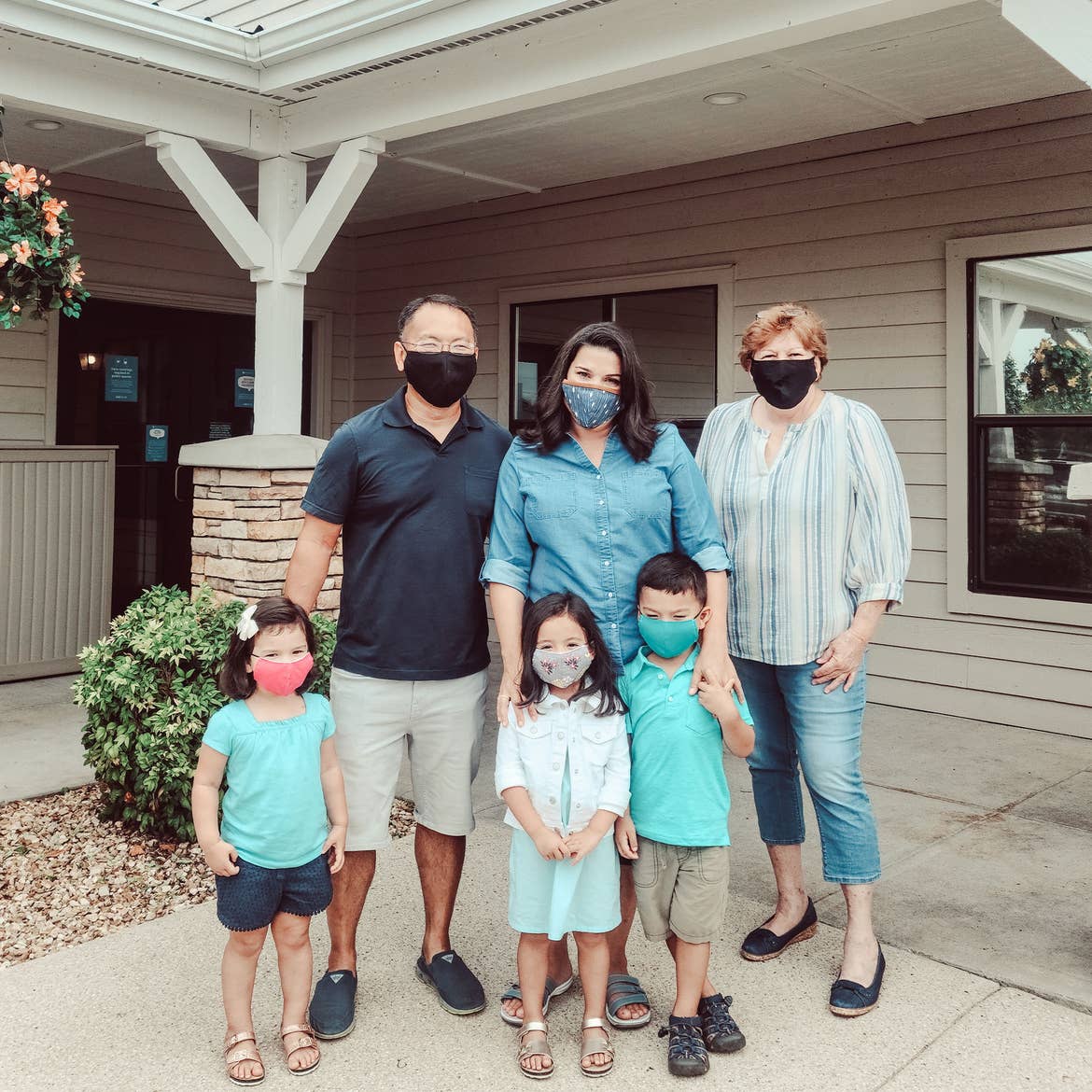 Arriving at Holiday Hills Resort.

(Be sure to come back later this week to read more about this and the rest of our Branson days!)

For my mom, the highlight of the trip was our day on Table Rock Lake in Branson, Missouri. We rented a tritoon for six hours, and two of my three kids tried tubing for the first time. It was a huge hit!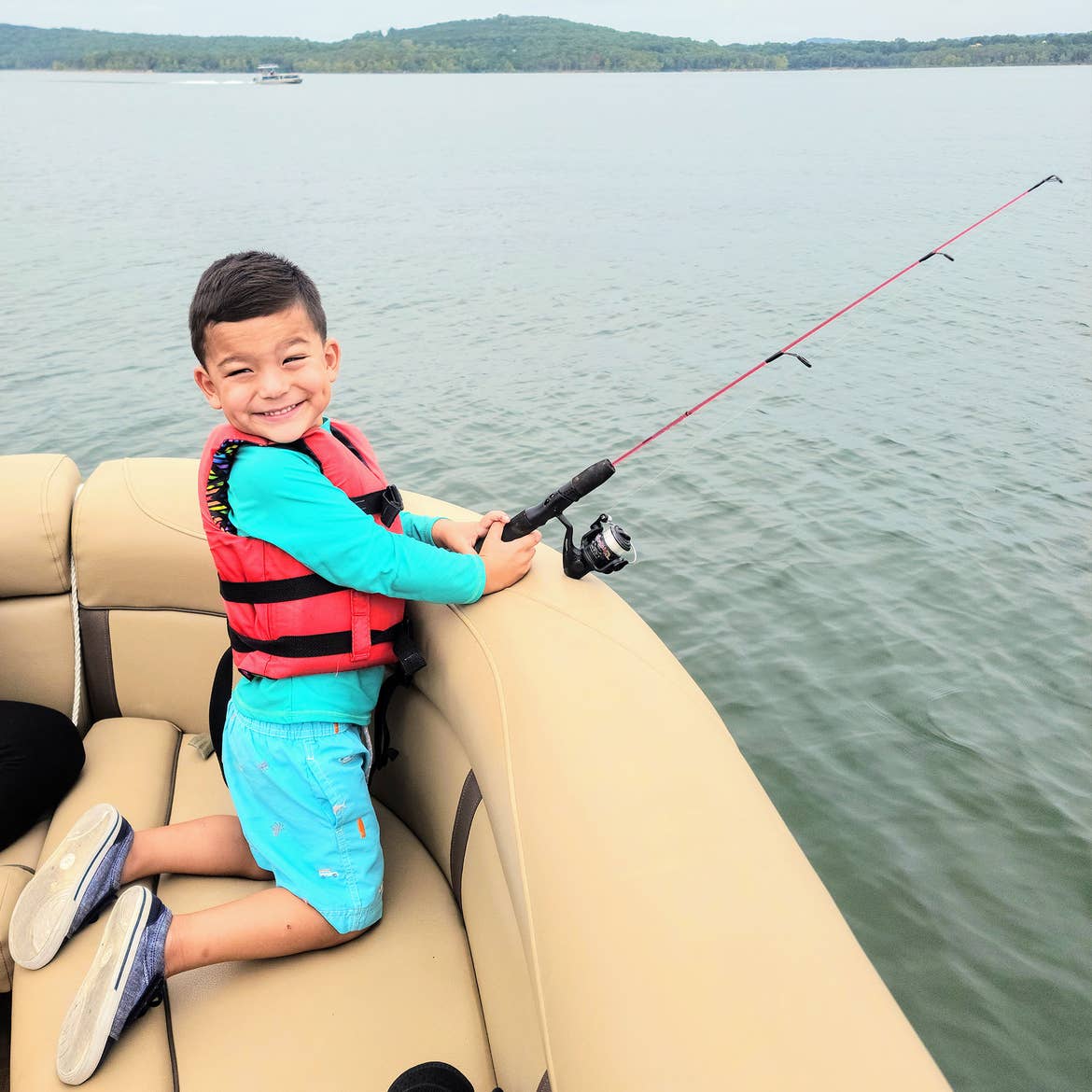 My oldest daughter was just as happy to enjoy relaxing on the boat with her Grammy. Meanwhile, everyone forgot to tie my tube to the boat, and I went floating off into nowhere! It was hilarious, but since I was kid-free while I floated out there, I treated it like a mini waterfront vacation.

My husband's favorite part was spending time with our son at Parakeet Pete's at Branson Landing. My son desperately wanted to give the zip line a try, but he only wanted to go with daddy. It was an epic experience for both of them.

My son kept saying, "Again, again," so the operator let him go three times in a row. He could even see the Branson Landing fountain show from above the lake, too. It was a special moment for my husband to experience a "first" like that with our son. I love that our travel memories are part of their amazing father-son relationship.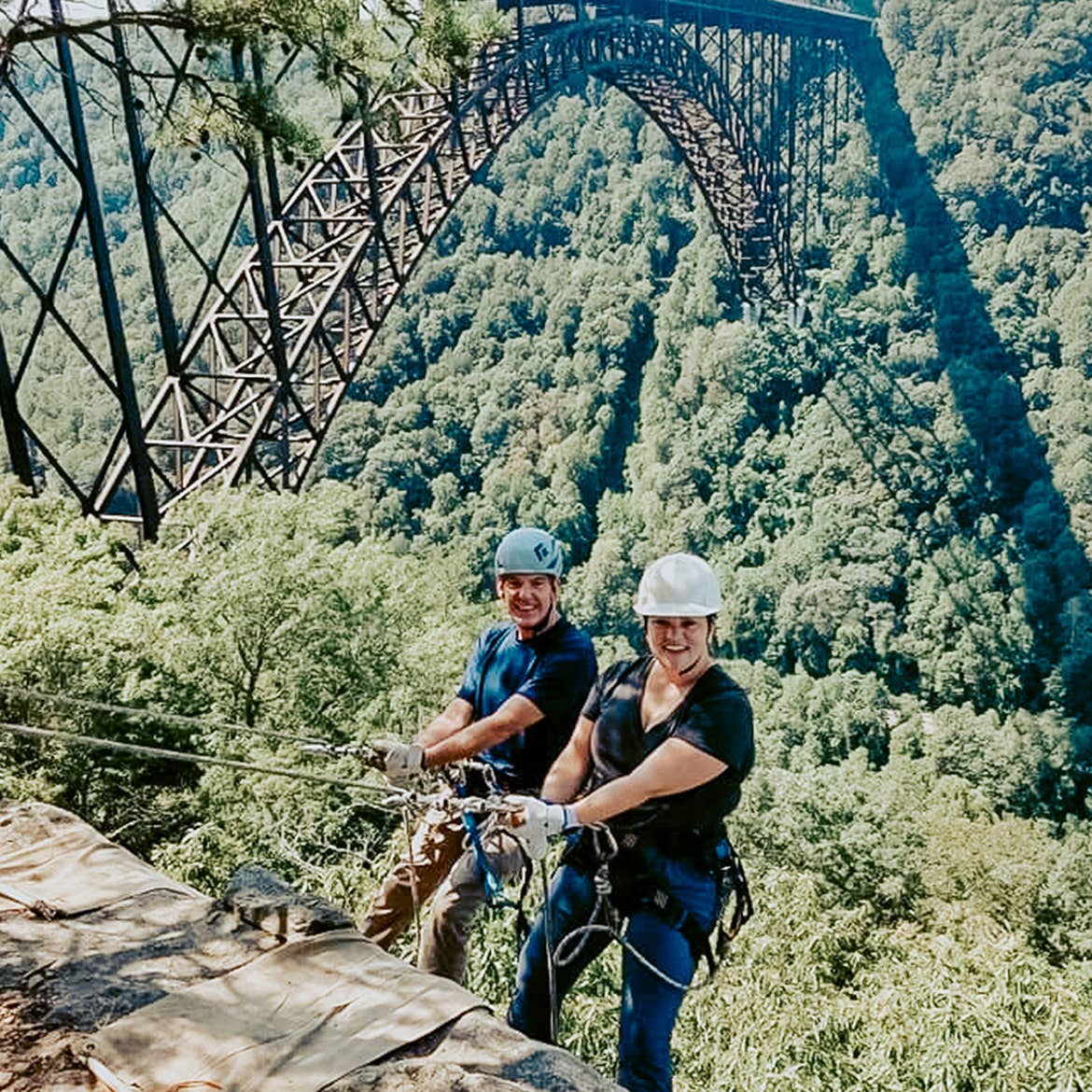 And for me? My favorite highlight of the trip was our RV stop in Fayetteville, West Virginia. We have family near there, and we decided to stay a few extra days to see them. My mom leaked the super-secret information that I was about to celebrate my 39th birthday, and my cousins arranged for a surprise rappelling trip.

So, in other words, I celebrated by jumping off a cliff! That part of the country is breathtakingly beautiful, and I'm so glad we spent a week exploring the area as a family together.

Our best kid-friendly hike together was Hawk's Cave Trail in Ferne Clyffe State Park in Johnson County, Illinois. It's home to the most massive shelter bluff in the state, and it did not disappoint. We tried to capture the grandeur with our cameras, but you'll have to add this to your itinerary to see the epicness in person.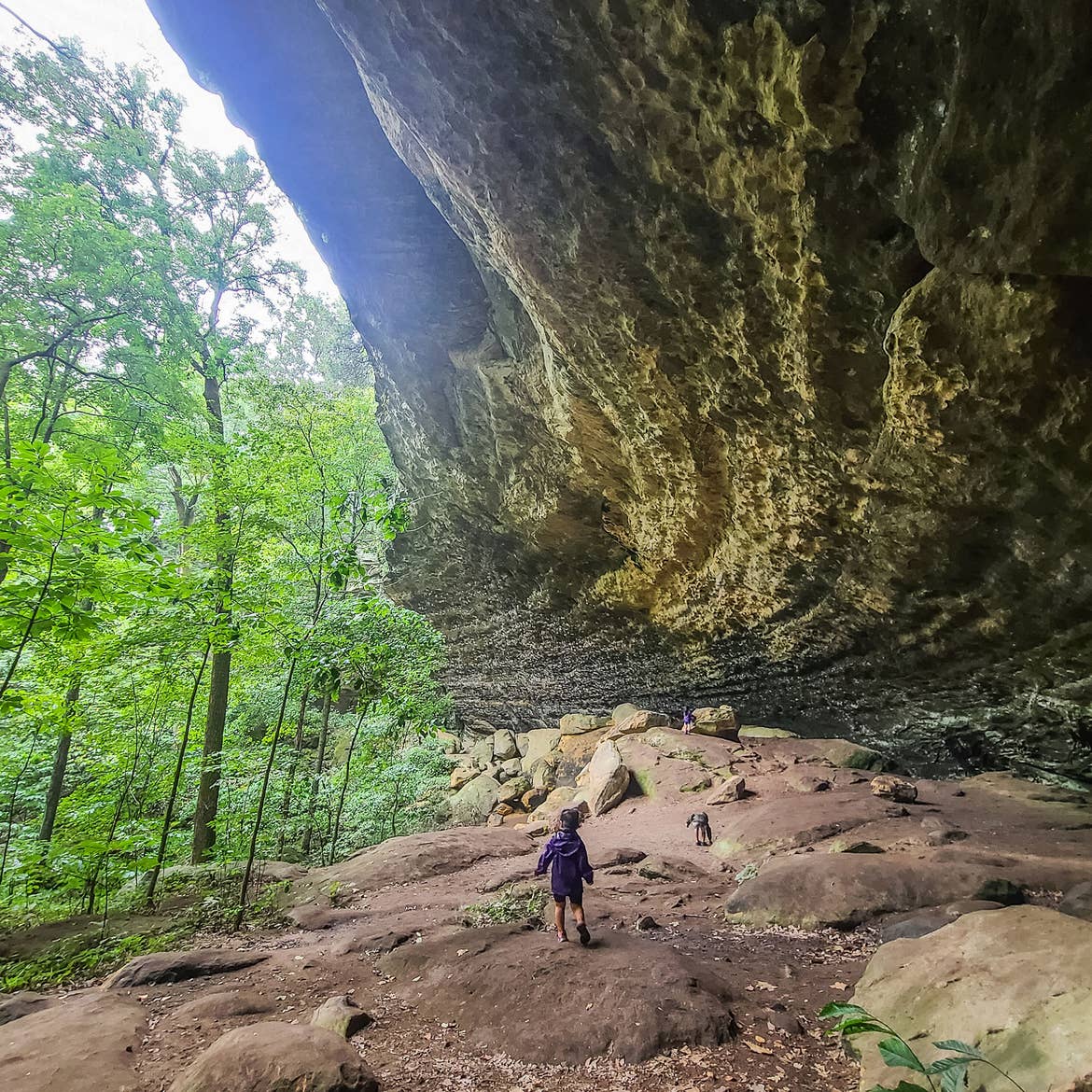 If you want to hear even more details about our Branson vacation, and our stay at Holiday Hills Resort, come back soon to check out "part two."

Next up? We're already planning out the itinerary for our trip to Pennsylvania and Ohio. We've got to fill up that sticker map after all!

Happy RV travels!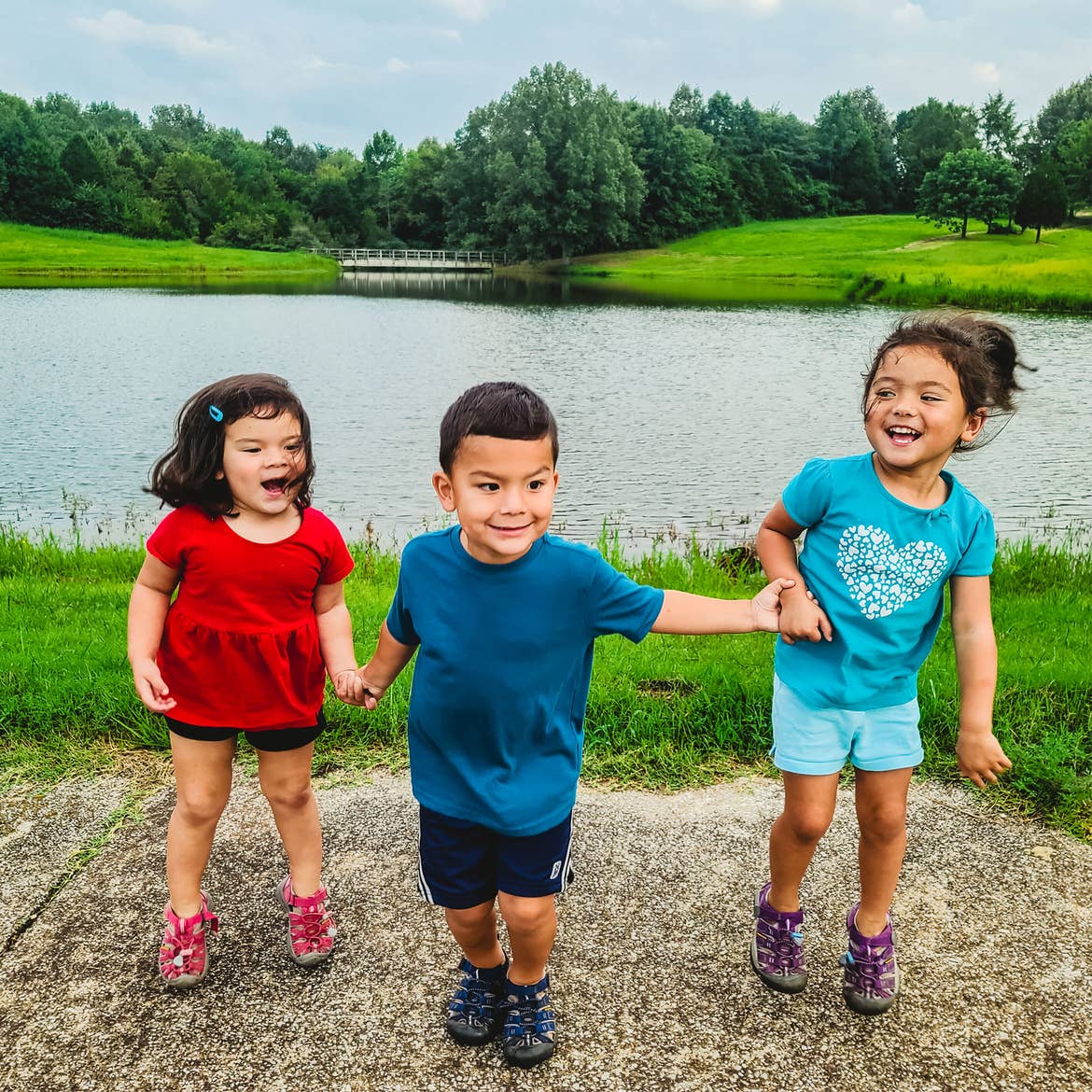 Our guest bloggers are compensated for their writing contributions and honest opinions.