Jennifer C. Harmon
Jenn is the editor-in-chief of the Checking In travel blog. She loves coffee, wine, writing, traveling, working with all of our amazing guest bloggers, and getting to tell our guests', owners' and team members' vacation stories. Jenn and her husband, Anthony, have mastered the art of the long weekend couples' getaway (sans kids). And while it's too hard to pick just one type of "favorite vacation," her three-way tie would be: a snowboarding trip, going to Hawaii or sailing with Disney Cruise Line.
It's Fat Tuesday and, while there's not a parade this year, there are plenty of Mardi Gras celebrations happening both in New Orleans and virtually right here on our blog, Facebook and Instagram channels.

It's our very first Mardi Gras as the new kid on the block, with our brand-new New Orleans Resort being just one block off Bourbon Street. And even though we opened our doors in December, we're still celebrating—especially today!

While we'd love to welcome you through our lobby doors in real life, you don't have to be in the Crescent City to be part of the fun!

So, grab a beignet, wear your beads and keep reading below to watch our new toe-tapping video and see what some of our very first guests are saying about staying with us in NOLA!

(Plus, for even more Fat Tuesday festivities, check out the best kid-friendly things to do in New Orleans, learn how to make beignets and get an inside look at the making of our lobby mural.)
Big Fun in the Big Easy
You know the saying, "A picture's worth a thousand words?" If that's true, then THIS video is worth a million. Big thanks to the Young Fellaz Brass Band, our amazing resort team and the beautiful Crescent City for being a part of this toe-tapping NOLA video.
What Guests Are Saying About Staying with Us in NOLA
We asked some of our very first Club members and guests to share their favorite parts about our New Orleans Resort and the surrounding areas of our very first urban destination. We loved hearing the love from their recent visits with us:


About Our Resort Location
Danna W.: "We were blown away by the location. We were able to walk anywhere we wanted to go. Beignets for breakfast at Cafe Du Monde? We walked. Gaming time at Harrah's? We walked. Delightful lunch at Palace Cafe? Walked there, too. Stroll through Louis Armstrong Park? We walked. Shopping on the riverfront? You guessed it: walked!

When our feet needed a rest, we rode the streetcar. We drove to the WWII museum. It's a must-see. We also drove to the City Park to see the majestic oak trees and beautiful carousel. City Park is the furthest we wandered from the resort."


Mark and Cate H.: "If you plan on staying in the city, no need for a car. Just bring your walking shoes and a sense of adventure!"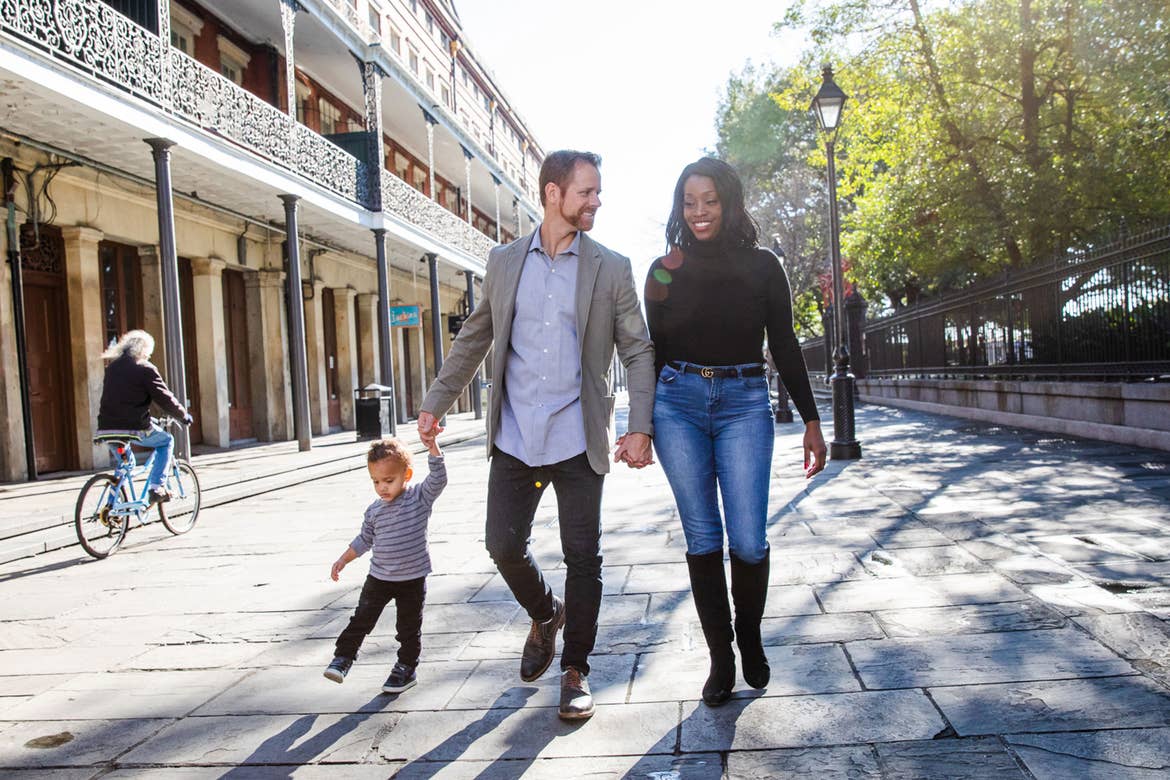 Donna C.: "There is just so much to see in New Orleans—make sure to bring your walking shoes! Also, the trolleys and buses are all connected—you can buy a $3 one-day pass and get off and on all of them for 24 hours. During our trip, we:



Took the RTA trolley which is only a block away from the resort and rode it down St. Charles Street. We saw a lot of beautiful homes decorated for the holidays [in what was] called the Garden District.


Walked down Bourbon Street … [it was] a nice walk to New Orleans Creole Cookery, where we had dinner and half-price wine on Wednesday.


Went to Pat O'Brien's … we had a hurricane there, listened to great music, enjoyed the water fountain, and got gumbo to go, and walked back to the resort. The gumbo was delicious.


Took a streetcar to the riverfront. We saw the French Market District … and walked on down toward Jackson Square, [where we] got a drink made with ice cream at the Gazebo Cafe and listened to live music. Walked another block and found the statue of Joan of Arc!"


About the Resort
Mark and Cate H.: "We just got home from a week at the new NOLA HICV resort. What a beautiful property! The urban setting is new and different from the other [Holiday Inn Club Vacations] locations and allowed us the opportunity to explore a city that we have never been to before.

New Orleans is rich in history, and we loved learning about the chaotic past under Spanish and French rule. The haunted tours, cemeteries and places of urban legend were fascinating and exciting. The staff was full of recommendations and ideas for things to do, including visiting neighboring Mississippi beaches, plantations, and a kayaking tour—with alligators!"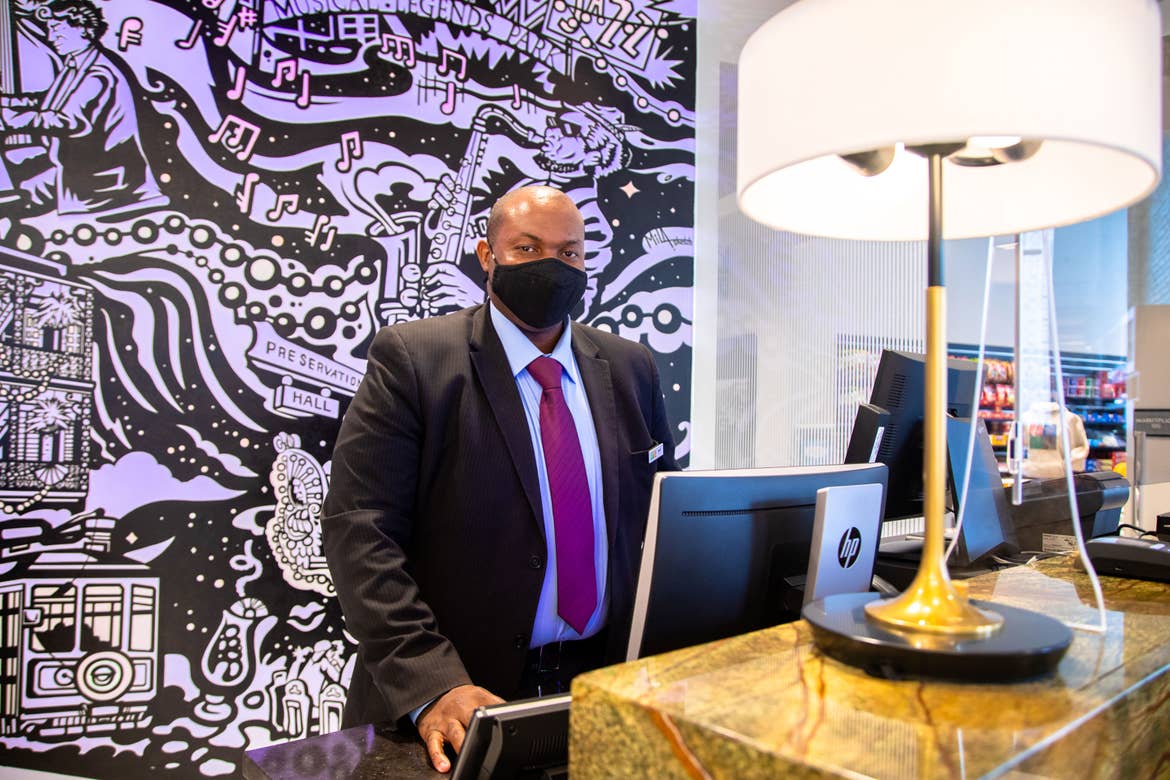 Danna W.: "The resort itself is absolutely beautiful. I loved the [fitness center] being by the rooftop pool area. My husband [could] work out while I lounged poolside."


Donna C.: "Our favorite part was relaxing poolside, enjoying the atmosphere. The mural projection show in the lobby, which consisted of lights coming on and off, was interesting."


About the Villas
Danna W.: "Our room was beautiful and spacious. Loved the rooftop view of surrounding architecture. We could see the river. We enjoyed our visit and will return."


Donna C.: "We loved looking out our windows during the night and seeing all the lights. I [also] loved the security of using your room key for the elevator. That way you were sure anyone on your floor was a guest or employee."


Mark and Cate H.: "The villa was stylish, comfortable and had everything we needed for an adult getaway."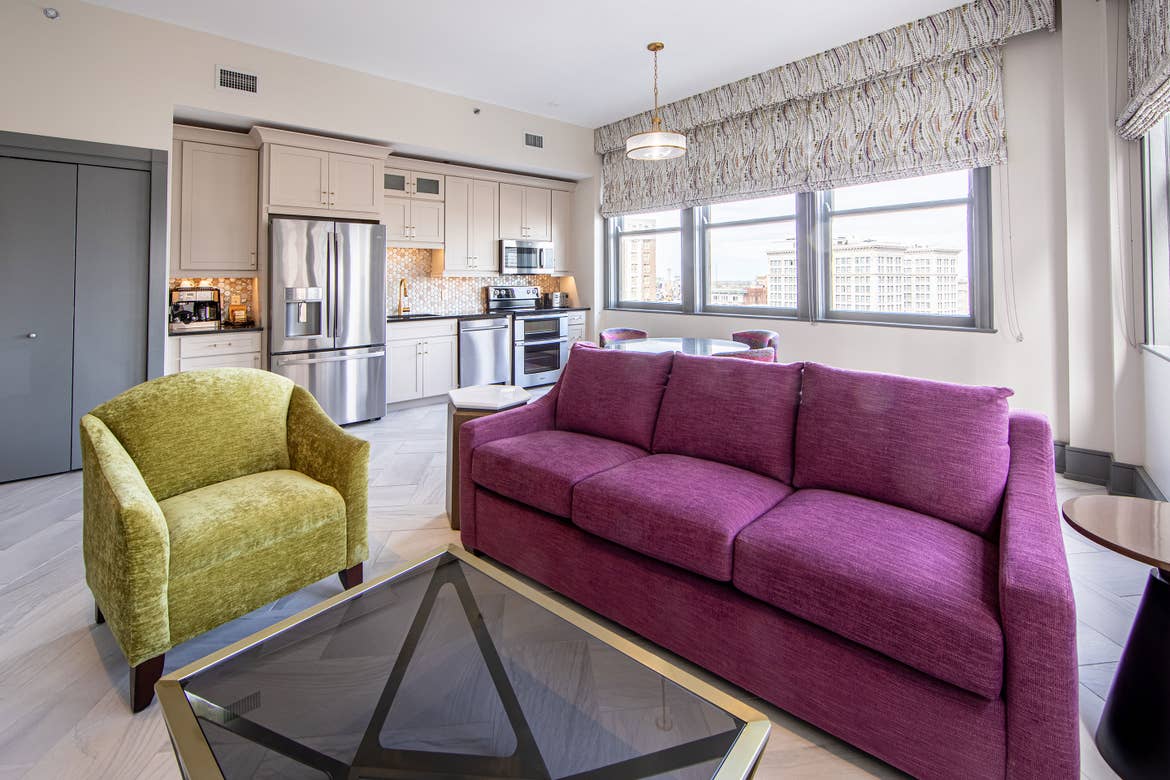 A New Orleans Resort Signature Collection villa


About Valet Parking
Danna W.: "We loved the fact that our car wasn't parked on the street, nor did we have to walk through a parking garage. Just pulled up to the front door [for valet service] and a gentleman graciously unloaded our luggage and took care of our car. Whenever we wanted it, we called the front desk and they had it waiting for us when we got downstairs."


Donna C.: "We drove to New Orleans, as we have been wanting to return for some time. The valet parking was nice, not having to wonder about your car. And they also helped unload our car and reload our car when we were ready to leave."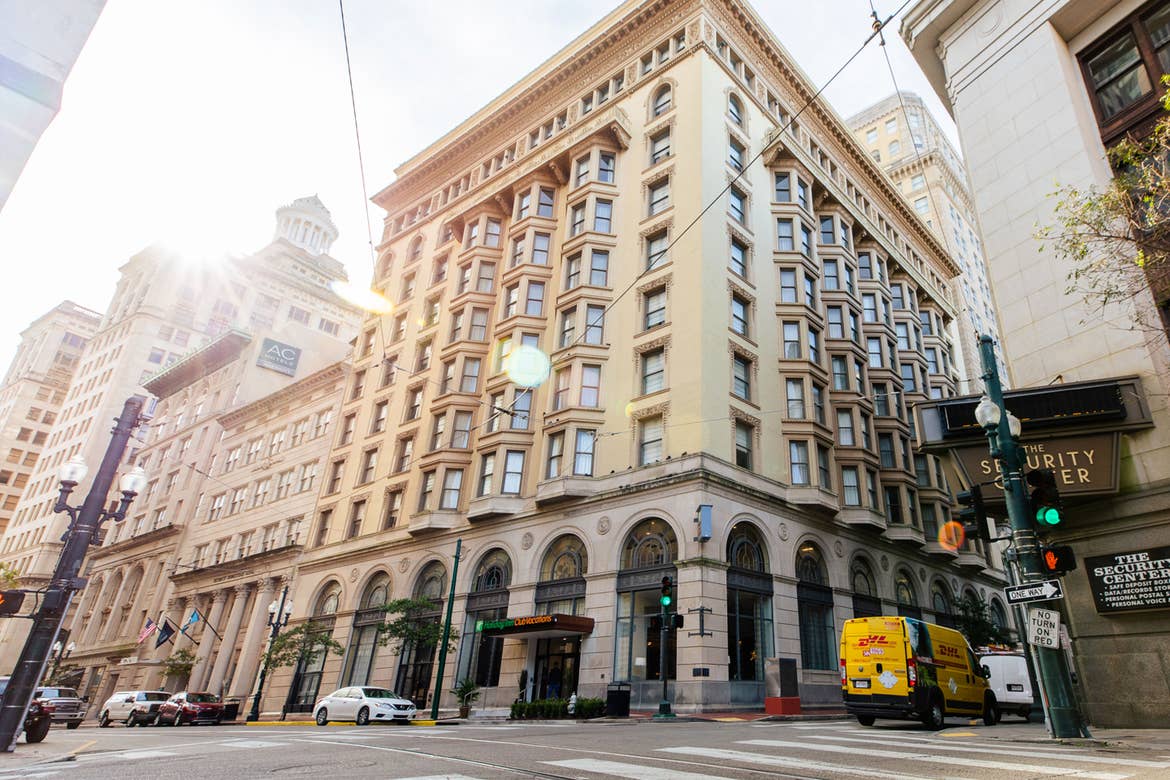 About Safe Travels
A recent guest: "The room was wonderful and clean. The hotel staff was also extremely friendly and knowledgeable about the area with amazing recommendations."


Following a resort tour, Tracey of @tracey_wiley shared: "…Holiday Inn Club Vacations plays no games when it comes to safety. There were hand sanitizer stations everywhere I looked, and every employee I saw had a mask on and made sure to stay at a safe distance.

Plus, they've really ramped up their cleaning measures—including door seals on every villa after it's cleaned. It's the little things that really help give you peace of mind when you're staying somewhere these days! I felt extremely comfortable the whole time I was there, and I have no doubt you would feel the same."


Following a resort tour, Dr. Alisha Reed of @flywithalishareed shared: "…Moms, I know safety is always top of mind. Holiday Inn Club Vacations has Safe Travels, which "checks the boxes" on higher safety standards to give you peace of mind during your stay.

I saw several hand sanitizing stations all around the property, floor markings for social distancing and seals on villa doors after being deep cleaned by their team members."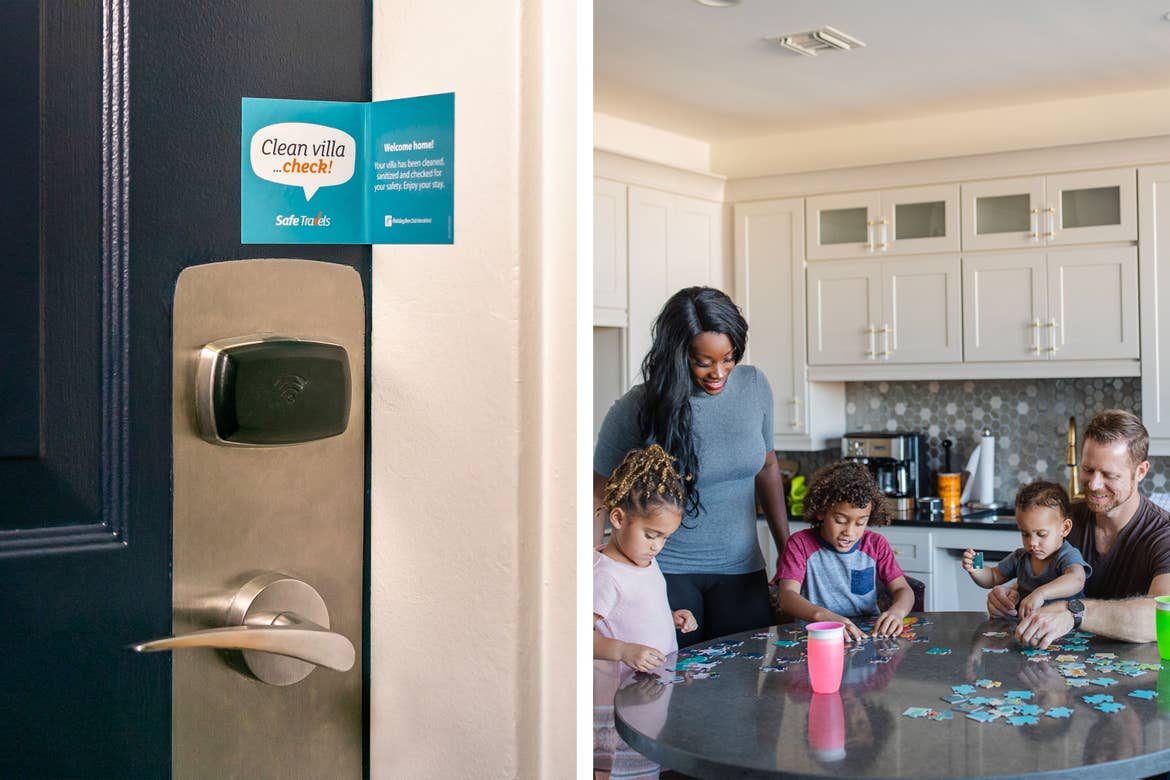 About Nearby Food & Drink Options
Danna W.: "We noticed a little store right across the street from the resort, with Brother's Fried Chicken and other grocery items. We got some fried chicken there the next day; it was great and very reasonable.

We walked down Bourbon Street; it was a nice walk to New Orleans Creole Cookery, where we had dinner and half-price wine on Wednesday. Our waitress, Rachel, was very helpful in picking out our wine to go with our dinner. Loved the atmosphere. She also gave us directions to Cafe Du Monde to get the famous beignets and coffee. Everyone must get these on their trip to New Orleans.

We [also] went to Pat O'Brien's … and had a hurricane there, listened to great music, and enjoyed the water fountain. [We] got gumbo to go, and walked back to the resort, and practically everything was open on Bourbon Street. The gumbo was delicious."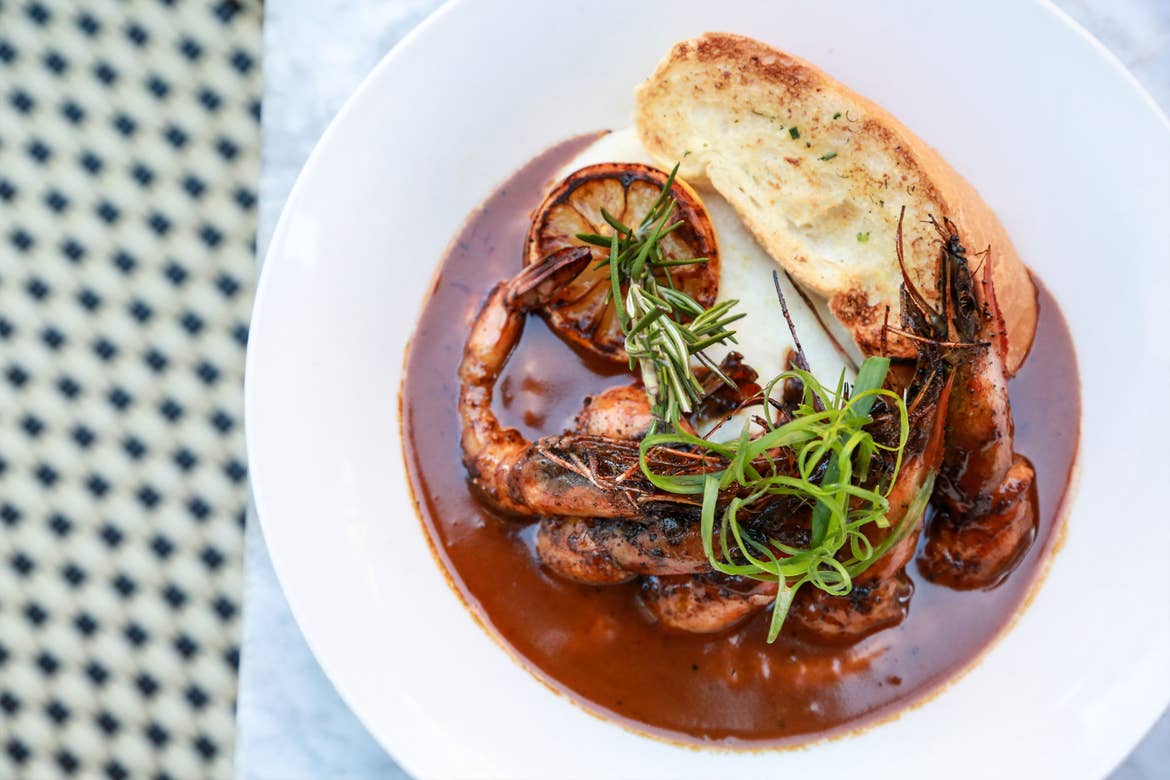 Photo courtesy of Tableau, taken by Randy Schmidt


Donna C.: "We ate at Gallier's Restaurant next door to the resort, twice. Loved the convenience and food. We [also] walked and [had a] delightful lunch at Palace Café."


Mark and Cate H.: "I highly recommend enjoying a bourbon cocktail on the famous Bourbon Street at night and indulging in beignets and chicory coffee in the morning."


About Their Family-of-Five Vacation
Kevin and Sally of the Butan Clan: "Our first family trip to New Orleans will be one of many! Two things made our visit such an amazing stay: having a spacious villa to feel at home and the amazing culture of New Orleans!

Our two-bedroom villa allowed our family of five to spread out comfortably. We really enjoyed our stay—such a unique city with so much culture and the villa was like an urban condo—very comfortable. Even after six days experiencing the sights, sounds and tastes of NOLA, we can't wait to come back!"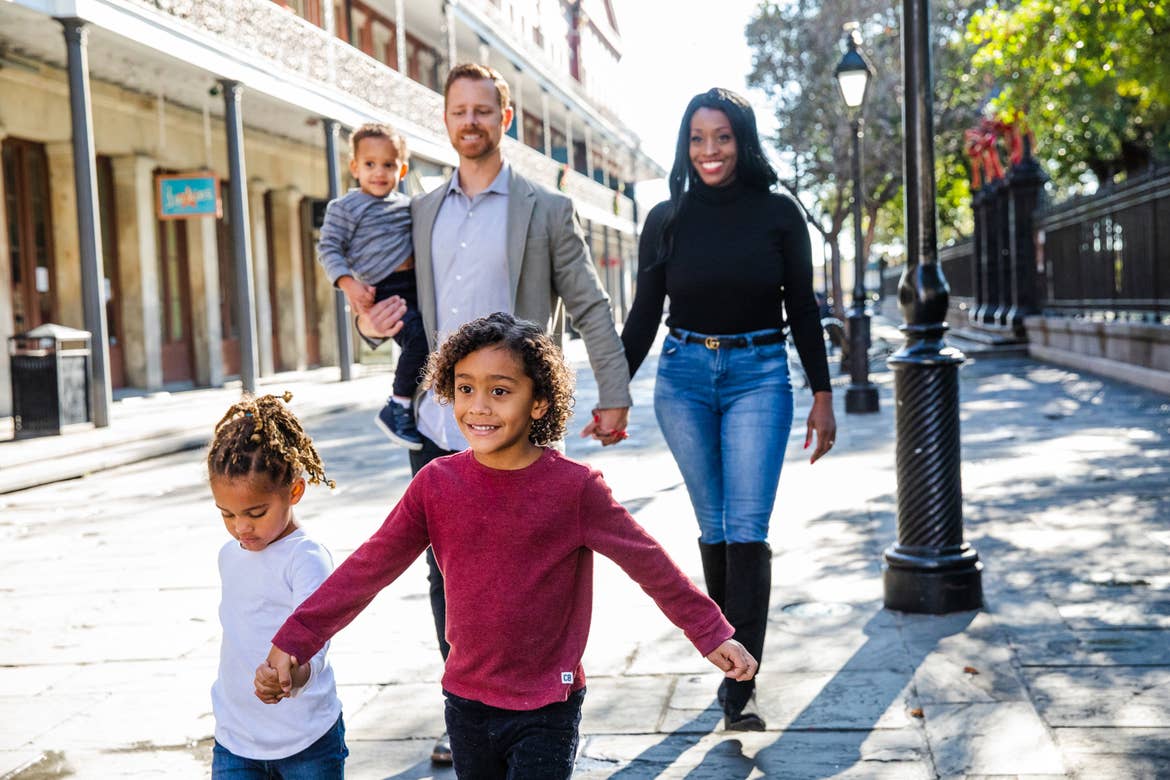 Happy Mardi Gras!
All week long, we've been posting sneak peeks, cool videos and never-before-seen photos on our Facebook and Instagram channels!

We hope you enjoyed it all and that you'll "laissez le bon temps rouler!" with us soon. (That means, "Let the good times roll!")

As we wrap up our virtual Mardi Gras celebrations, as always, we're wishing you Safe Travels and a warm plate of fresh beignets on your next adventure to New Orleans. (Or maybe a muffuletta if you're more of a savory kinda person like me?)

Book your stay online and until then, happy Fat Tuesday!


All information is subject to change. This article is a curated guide and is neither sponsored nor considered an official endorsement. Please be sure to check information directly with any/all tours, guides or companies for the most up-to-date and direct details.

At of the time of this story's publication:
The city of New Orleans is currently following Modified Phase 2 restrictions, which allow restaurants, museums, zoos, retail stores and aquariums to be open at 50% capacity. The city is also following temporary Mardi Gras restrictions between Feb. 12 through Feb. 17, which require all bars to cease operations and prohibits the sale of alcohol through drive-thru, curbside or take-out services. Social distancing and masks are required in public throughout Louisiana and the City of New Orleans..