Sherryll Luallen
Sherryll is a Navy veteran, mom to Roan and Ashley, grandma to Mia and pet parent to her dogs, Kirby and Magnus. Not only is she a caretaker to her close, supportive family, but she's also a Licensed Practical Nurse caring for her patients. Her son, Roan, is a 16-year-old Special Olympics athlete who just competed in the State Championships in Orlando in May.
Roan, a 16-year-old Special Olympics athlete who has Autism Spectrum Disorder, was introduced to tennis in eighth grade.

At 14 years old, he competed in the State Championships in Florida for tennis and earned his first silver medal.

This month, he competed in yet another State Championships as a Special Olympics athlete. (We won't spoil it — read about how he did below!)

His mom, Sherryll, is a single mother working as a Licensed Practical Nurse and Patient Care Manager Assistant for a home health agency, which naturally brought on added demand taking care of COVID-19 patients.

Today, Sherryll is taking the time to share their story with us, giving us a glimpse into their journey with Special Olympics Florida, the results of the most recent State Championships, things she takes into consideration for traveling with a child with autism and more.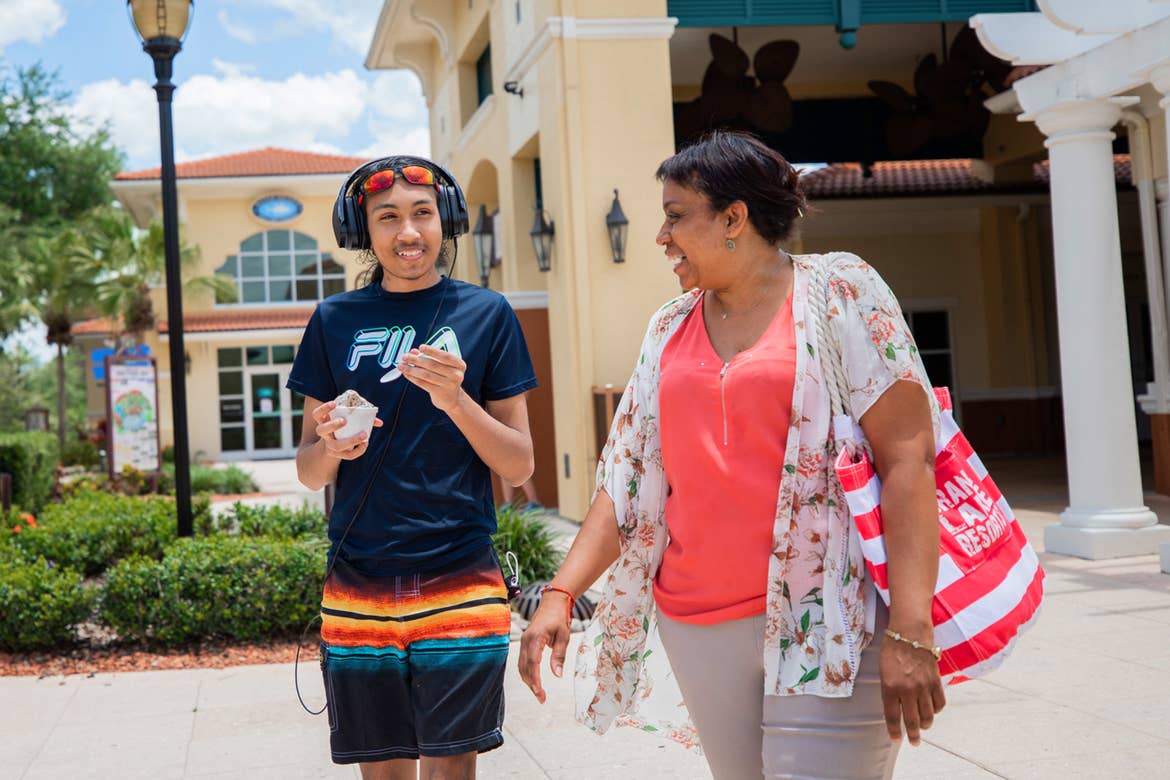 We believe all families should have the opportunity to enjoy amazing vacation experiences, and our partnership with Special Olympics Florida is one of the ways we've been able to help do that.

As part of the organization's Every Family is Special campaign, we were thrilled to host Sherryll, Roan and their family at Orange Lake Resort the week before the competition, so they were rested, recharged and ready to take on the tournament. (More on their getaway below, too.)


Let's start from the beginning! How did Roan get involved in tennis?
"In middle school, Roan met Coach Coe, who's a Special Olympics coach and an adaptive P.E. teacher [someone who's trained to help kids with their motor competency, fitness, sports and more].

After a little encouragement from school and home to try something new, Roan joined the tennis program. He progressed quickly and before we knew it, he was training every Saturday.

He also became part of the Autism Serves program, another tennis group, where he made a lot of friends."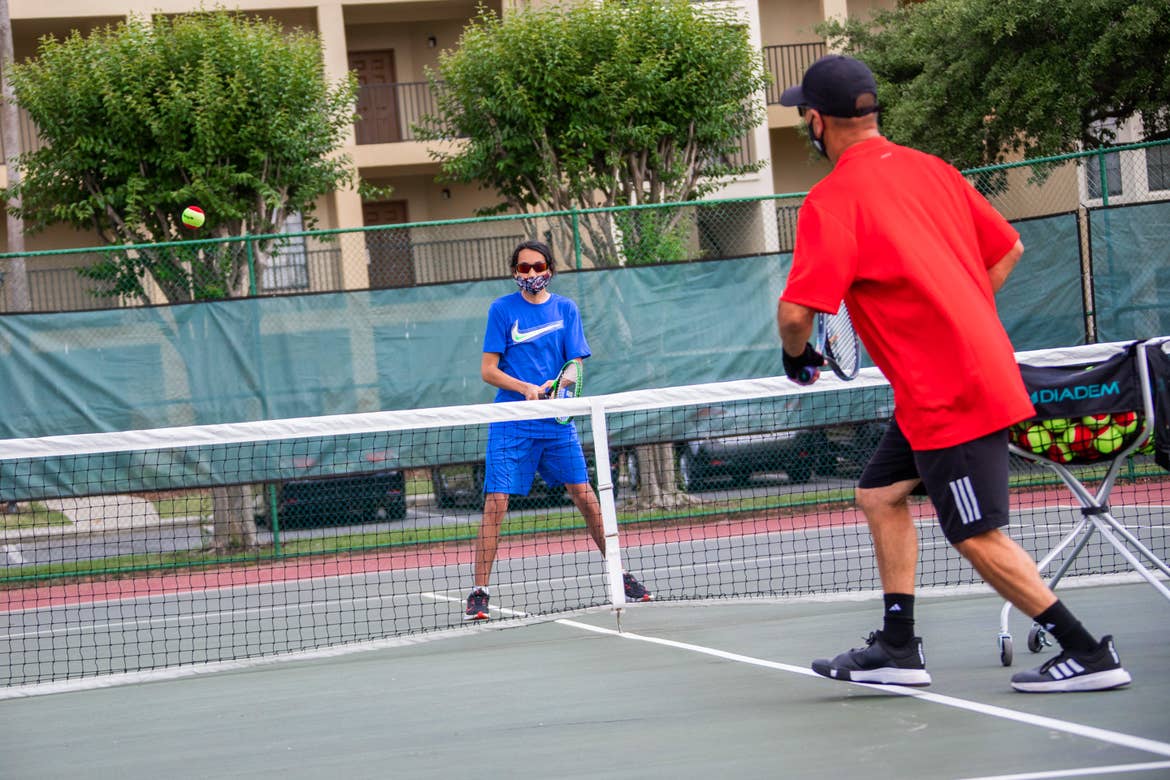 Roan hitting up the tennis courts at Orange Lake Resort to practice for the State Championships


How do you think tennis transformed Roan's life?
"After he became more involved in tennis, I noticed his confidence growing. It has taught him 'life skills' — he learned how to cope and deal with issues a lot better.

He used to bottle it all up and would be upset all day. Now he's more upfront and open about things he doesn't like right away, staying calmer.

He also shows such good sportsmanship out there on the courts every day. He's always concerned about the other athlete and acts like he's playing with his friends."


What are some of his achievements so far?
"Roan won 2nd place in his first state competition in 2019. There wasn't a competition in 2020, but this year, he took home 1st place!"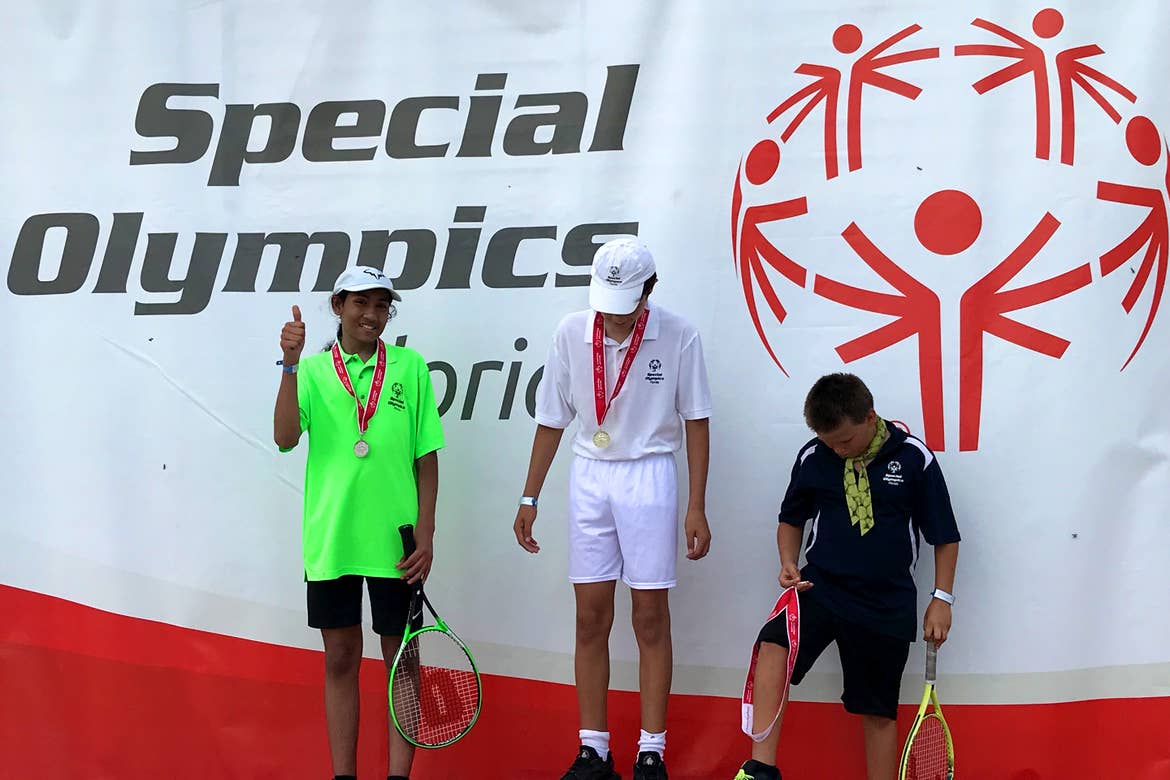 Roan after his silver-medal win at the 2019 State Championships


What is it like being a mom to a Special Olympics athlete?
"I'm very proud. It feels good to see him active with something aside from the computer. Socialization and exercise are so good for him, and it makes me happy to see him be around people in this setting.

It also really brings me joy watching him play. I want him to feel confident in his own skin, and I don't want him to think he's different or can't do anything.

I'm so grateful to his coaches for all their time and patience. They truly understand each athlete's needs, comfort level, etc.

And aside from all that, it's a great chance for me to socialize with other parents, too."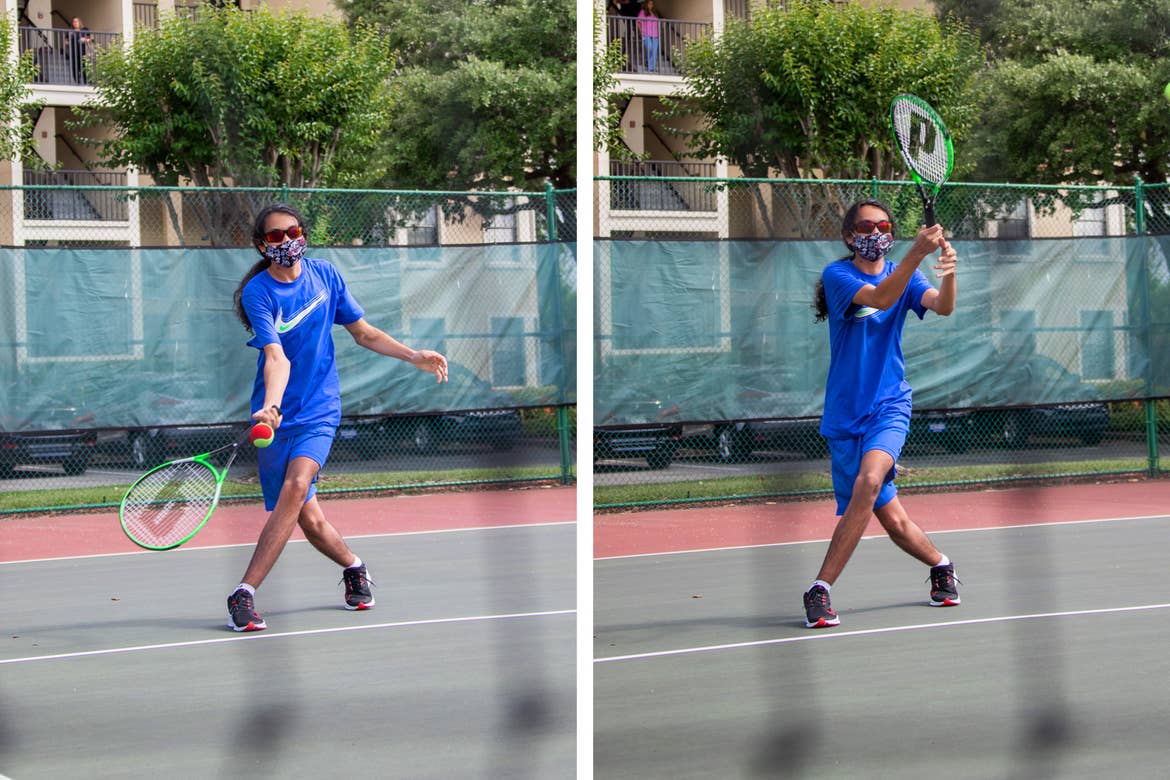 How did Roan do at the State Championship in Orlando?
"He won 1st place! He doesn't really gloat, but you could tell he was happy. He kept giving me a hard time for bragging about his win.

In true Roan fashion, he was excited and then moved on to the next thing: When do we eat?"


How did he prepare for the State Championship?
"The week before the championships, we stayed at Orange Lake Resort, and he got a chance to train with the resort's tennis pro, Ernie. He thinks the session really helped him prepare.

He was nervous before it because he thought Ernie was going to beat him, but Ernie was awesome — I could just take him home! Roan got comfortable very quickly."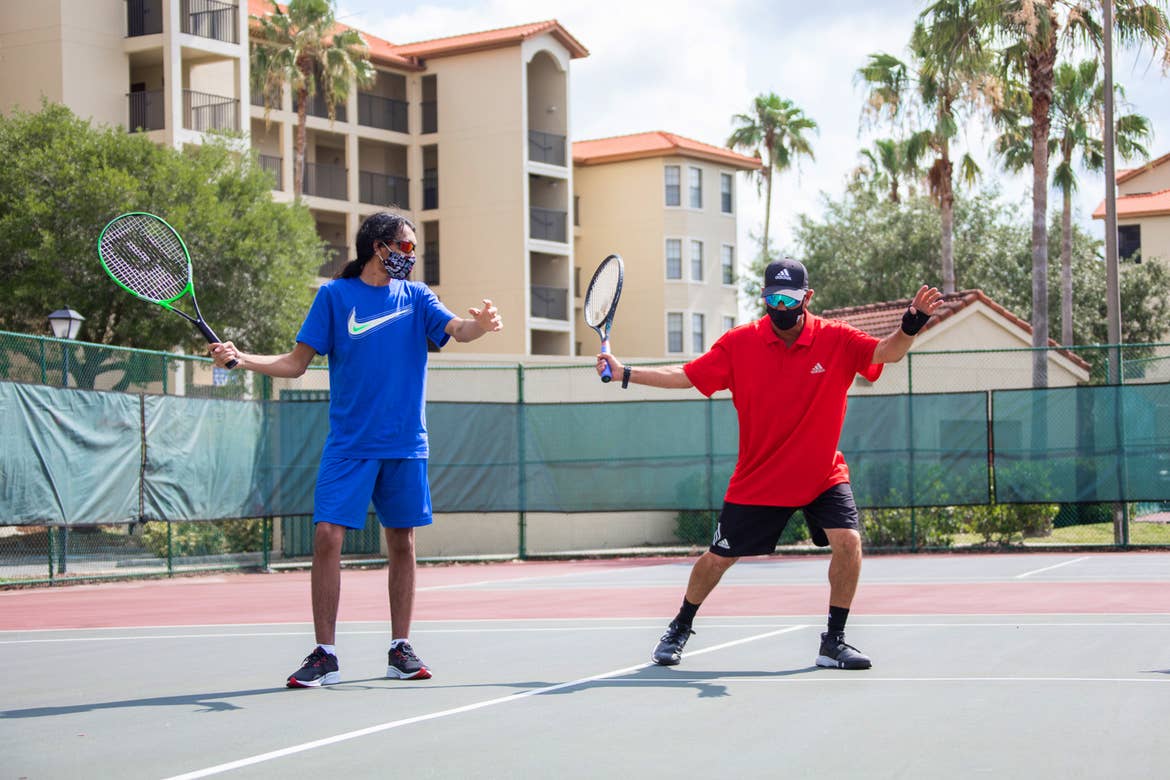 Warming up before practice with Orange Lake Resort's tennis pro, Ernie


Tell us more about your vacation at Orange Lake Resort! How was it?
"Orange Lake Resort felt like our home away from home! We loved our villa, which was spacious and clean, and the view of the lake. And we really appreciated the gift baskets the resort team left for us in our villa.

We got to enjoy the lazy river and the poolside cabana. The cabana was so relaxing and private — it was my parents' favorite part of the trip.

And Roan made himself at home right away at the resort. He loved mini golf the most and had so much fun at the arcade. This trip was very helpful for Roan to relax before the competition.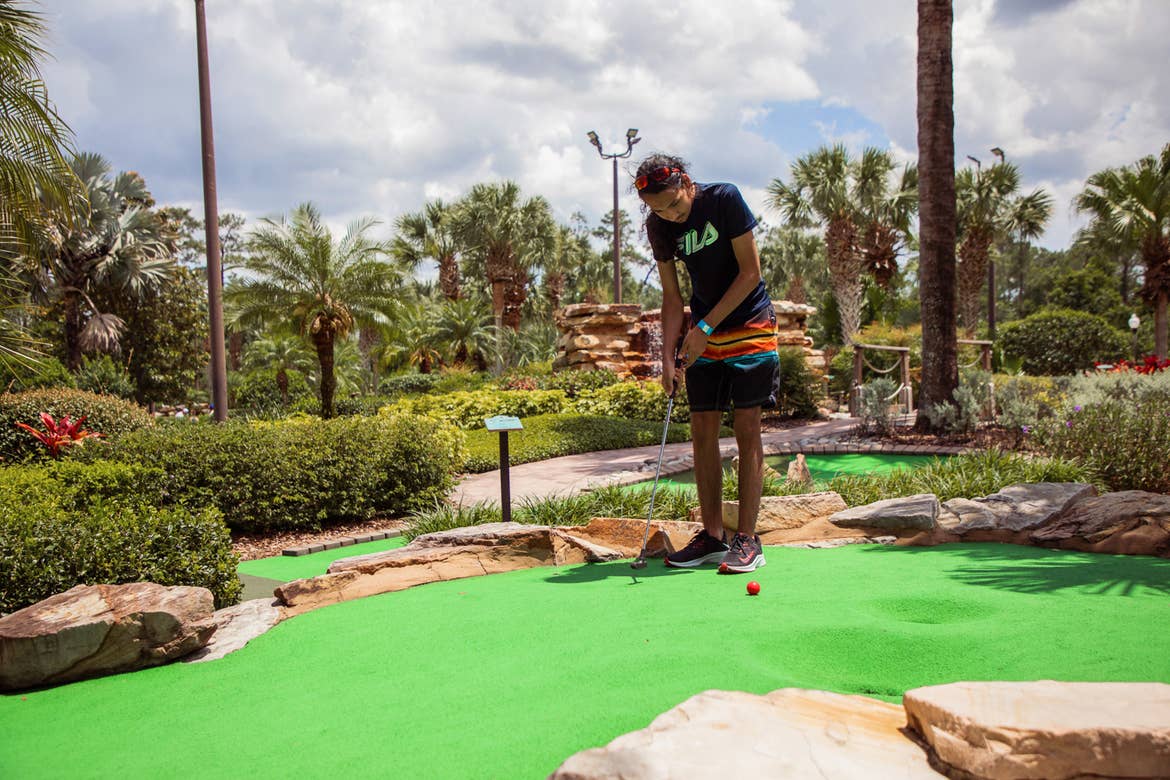 Trading in the tennis racket for a putter at the resort's mini golf course

For me, I loved that it felt like home — and the thing that really made it feel that way were the employees. It's like we were part of a family. It's a warm, welcoming place to relax and definitely accommodating to a special needs family.

This was a rare treat and time together for us, and we hope to spend time there again."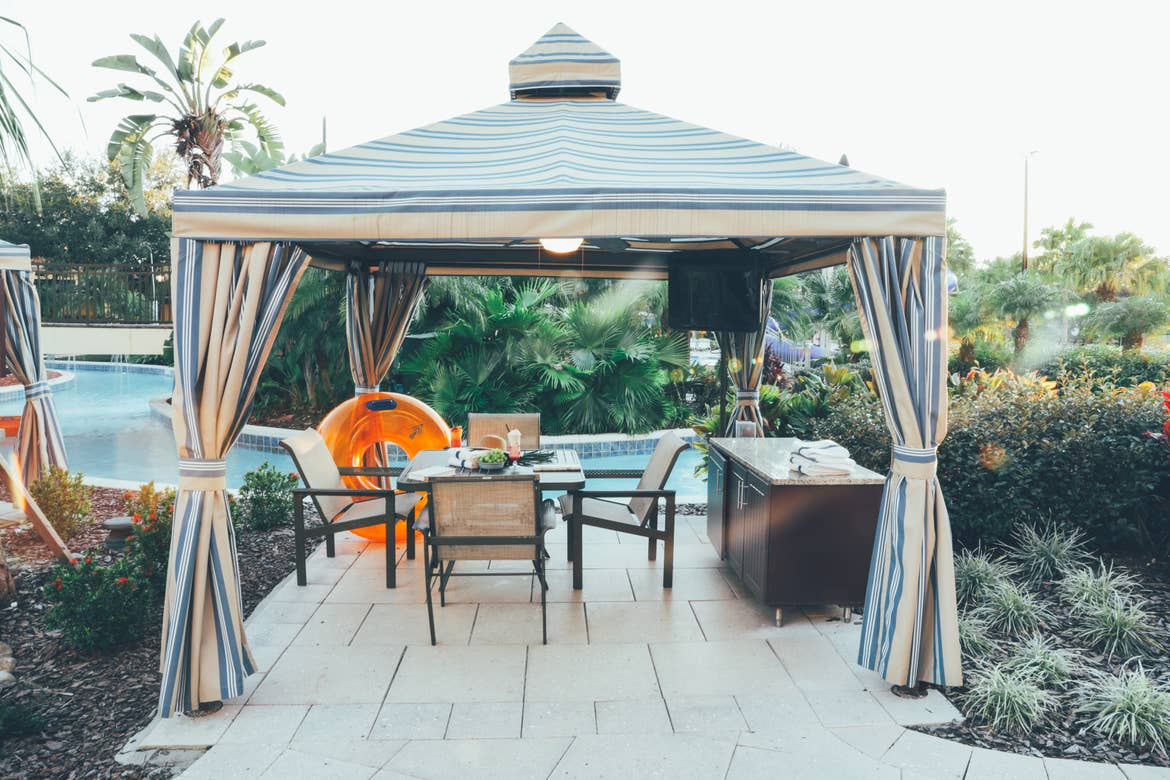 We got in a lot of rest and relaxation at the cabanas in River Island.


What are some things you did when you ventured outside the resort?
"We went to Kennedy Space Center [a top attraction in Cape Canaveral], which Roan wasn't as excited about. But he really liked the Orlando Science Museum and he LOVED WonderWorks. We laughed together the most there and played virtual air hockey."


What special considerations do you usually take into account for Roan when traveling together?
"These are some of the things I try to do when we travel and vacation together:
Never forget his headphones — he's gotten better with noise, but still needs to be prepared in case it becomes too much
Always make sure there's internet
Do a lot of research to plan accordingly
I need to be very aware of his surroundings at all times, assess where things are located, the noise level, etc.
Be very attentive to Roan's comfort level and pack items like comfortable clothes, essential oils, etc.
Get him settled in the room with all his important things around him (headphones, cords, snacks, etc.)"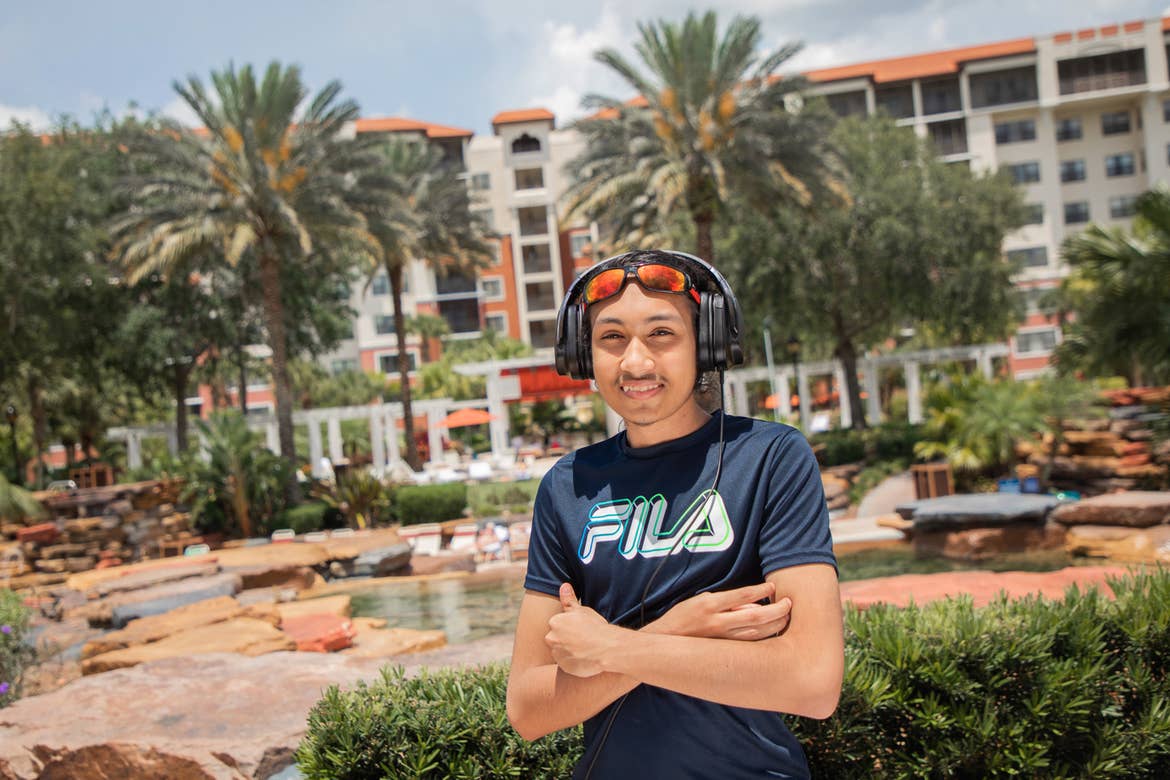 What advice would you give other parents considering the Special Olympics or sports in general?
"Immerse yourself in it. Go to practices as much as you can. Get to know the other parents, coaches and athletes. It's a special time. Take that moment of watching them play and enjoy it."

We want to give a big, big thank you to Sherryll and Roan for sharing their incredible story with us. We're so excited to hear more about Roan's tennis adventures and achievements in the future!
A Special Olympics Champion in Action!
Watch as Special Olympics tennis athlete, Roan, and his Mom, enjoy their Orange Lake Resort stay, some tennis pro lessons and poolside fun, and a warm Resort team send-off to his state championship.
All information is subject to change. This article is a curated guide and is neither sponsored nor considered an official endorsement. Please be sure to check information directly with any/all tours, guides or companies for the most up-to-date and direct details.