Sally Butan
Sally Butan is a photographer and blogger who's raising three super fun children, while trying to give them the absolute best experiences possible. She and her husband, Kevin, love traveling and want to pass along the adventurous spirit they have into their little ones. Over the years, they've learned to enjoy the present with those around them and recognize the blessings they have in life.
Instagram
Facebook
Twitter
YouTube
Website
If you're looking for places to stay in Orlando for your family vacation, it can be overwhelming trying to find the perfect home base for your Central Florida adventures.

You might be looking for somewhere with enough space for everyone and things to do in your downtime, in addition to somewhere you feel safe bringing your family.

For us, we knew a regular hotel just wouldn't do. It was important to us to have a lot to do without having to leave the resort grounds.

And after a few different visits to see Minnie and Mickey, we feel like we finally found our go-to vacation spot: Orange Lake Resort!

Read on to get the inside scoop on our Orlando vacation and why we consider it an amazing "hidden gem!"


About Us
Hi! We're the Butan Clan, a multiracial family from South Florida who loves to travel and share new experiences with our three children, Alex (5), Alissa (3) and Alston (1).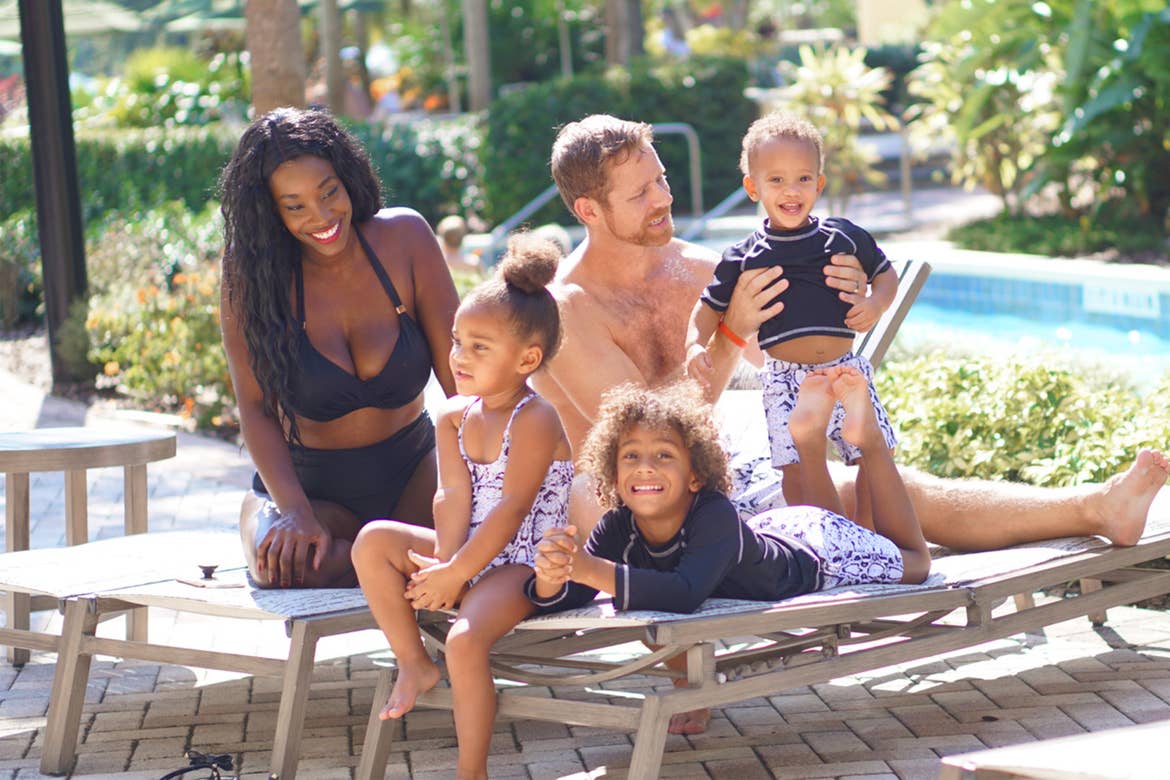 My husband, Kevin, and I did a lot of traveling before having our kids, and now we're on a mission to find those special, family-friendly opportunities where we can all enjoy ourselves.


Planning Our Trip During COVID-19
After COVID-19 hit in the spring, there was a lot to learn about the virus. But by summertime, we were more than antsy to get out of the house and have some vacation time together.

We researched the safety procedures that many Orlando theme parks and resorts were taking, and we felt confident to travel again.

For this trip to Orange Lake Resort, we brought Kevin's mom, Beebee, because she loves to travel and spend time with her grandkids. And honestly? We needed the help.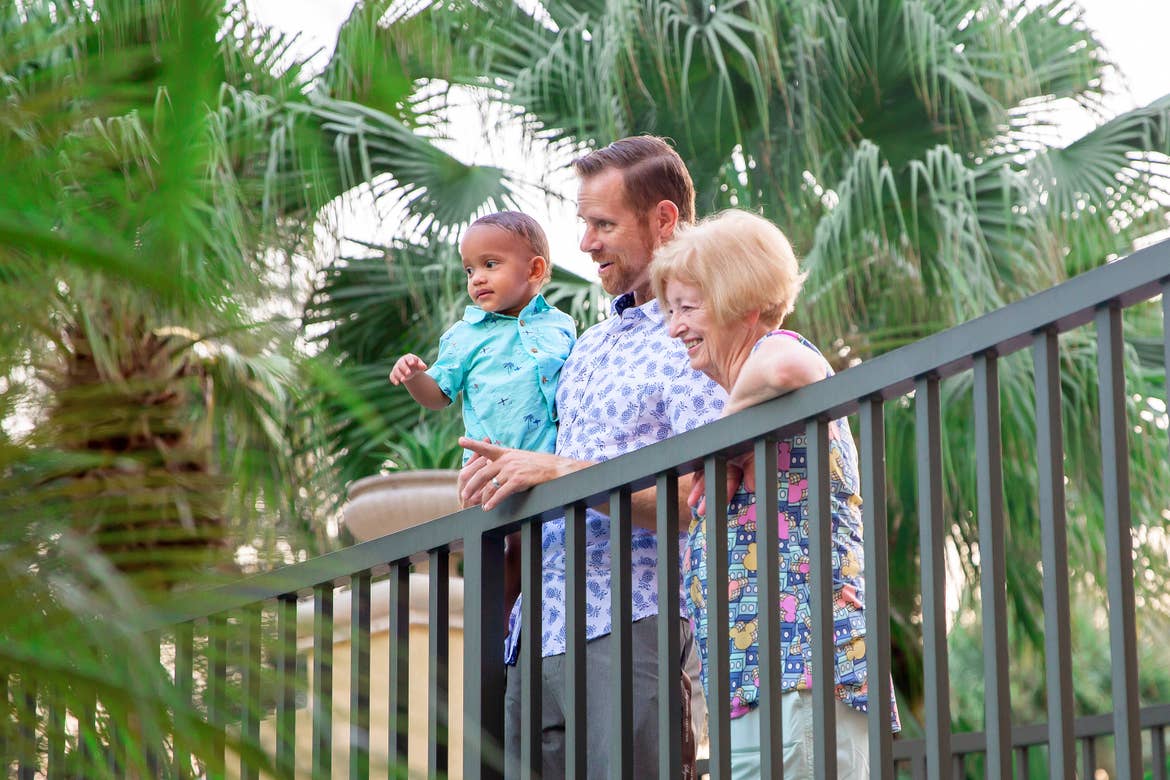 Bringing her along allowed Kevin and I to truly relax and get some much-needed adult time to ourselves.


Deciding Where to Stay in Orlando
Orlando has so many fun family attractions and theme parks, and we've actually taken 3-4 trips there since our children were born.

We stayed in different hotels or resorts each time, but we're always looking for hidden gems, especially in a city that has so many options. And I'll tell you: We hit the jackpot with Orange Lake Resort.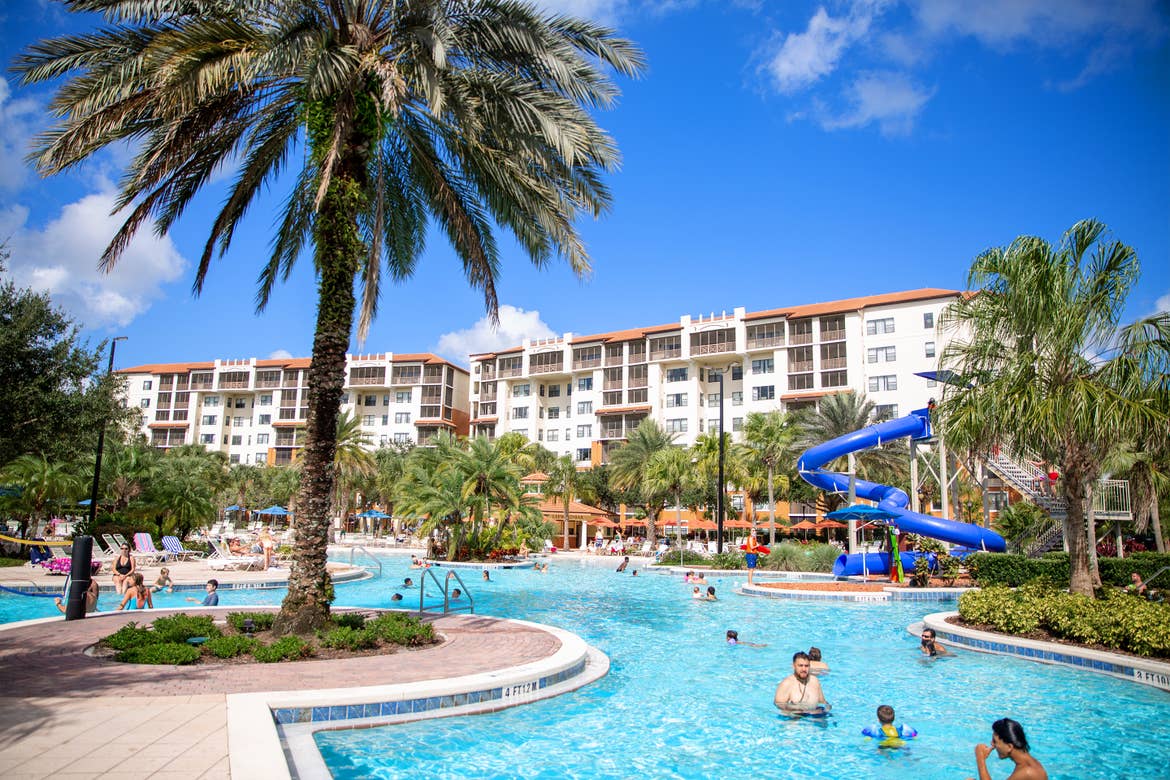 We'd actually never heard about it before and didn't even know it was tucked away behind Disney's Animal Kingdom® Theme Park.

You could drive around a million times and never realize that it has four villages, seven pools, eight restaurants and 1,450 acres, with gorgeous palm trees, lush landscaping, golf course views and even cranes walking around! (AKA a hidden gem!)

After going to the theme parks and attractions before this trip, we were looking for a place to stay where we could relax and have everything in one spot, so we didn't have to leave or drive around to have a good time.

Another thing we knew for sure? We weren't willing to stay at just a hotel. You may think that's a little crazy, but once you get the taste of the resort life, you really can't go back.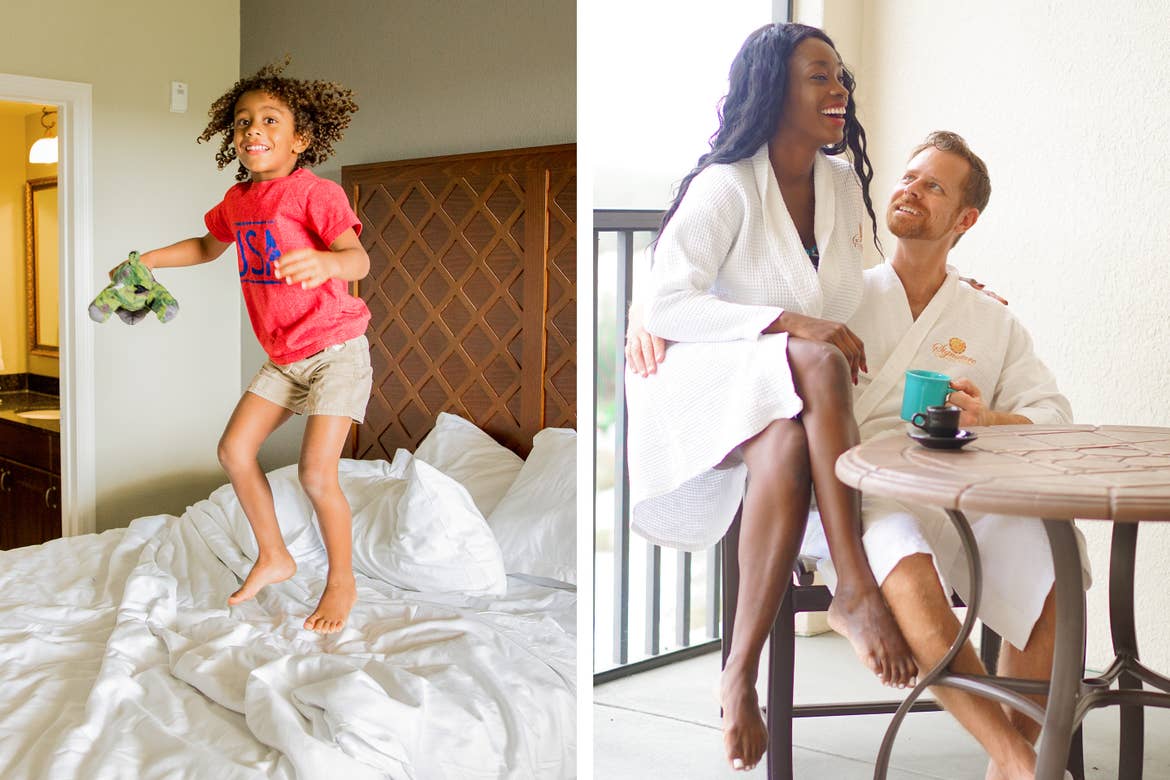 Our River Island Signature Collection villa

Needless to say, we were super excited about this stay because we could see Orange Lake Resort had way more activities and amenities than any other resort we'd stayed at before.


Preparing for Our Central Florida Vacation
Before our trip, we researched safety precautions that Holiday Inn Club Vacations® was taking, which included mask-wearing in public spaces, social distancing around the resort and even limited capacities at the resort overall.

With its Safe Travels program in place, it felt like a safe environment for us and our children, and we were ready to hit the road.

For this trip, we packed a lot of bathing suits and diapers. After we saw pictures of the lazy river, waterslides, splash pads and (so many) pools, we knew we wanted to spend most of our time in the water.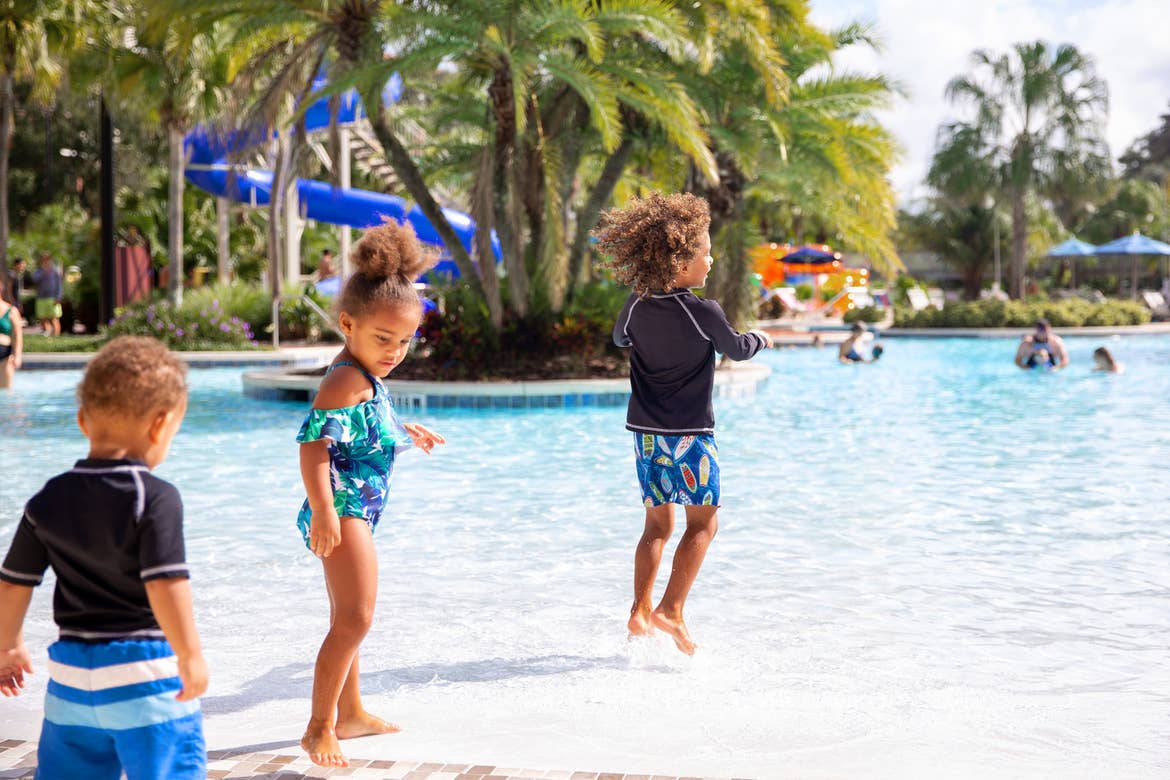 And even though it never feels like there's enough time to prep and pack, we knew there would be plenty of spots nearby, like a Super Target right across the street, to grab anything we forgot.


Arriving in Orlando
Living in South Florida, we can take a quick family road trip to Orlando in less than three hours. That's just enough time for the kids to take a nap and get super excited about arriving.

On this trip, we drove straight from South Florida to Orlando International Airport to pick up Kevin's mom at MCO. It was really easy and quick to get from the airport to Orange Lake Resort.

In order to plan a fun and safe Orlando vacation, we had researched the resort and all its amenities, but we couldn't believe how HUGE it was when we arrived.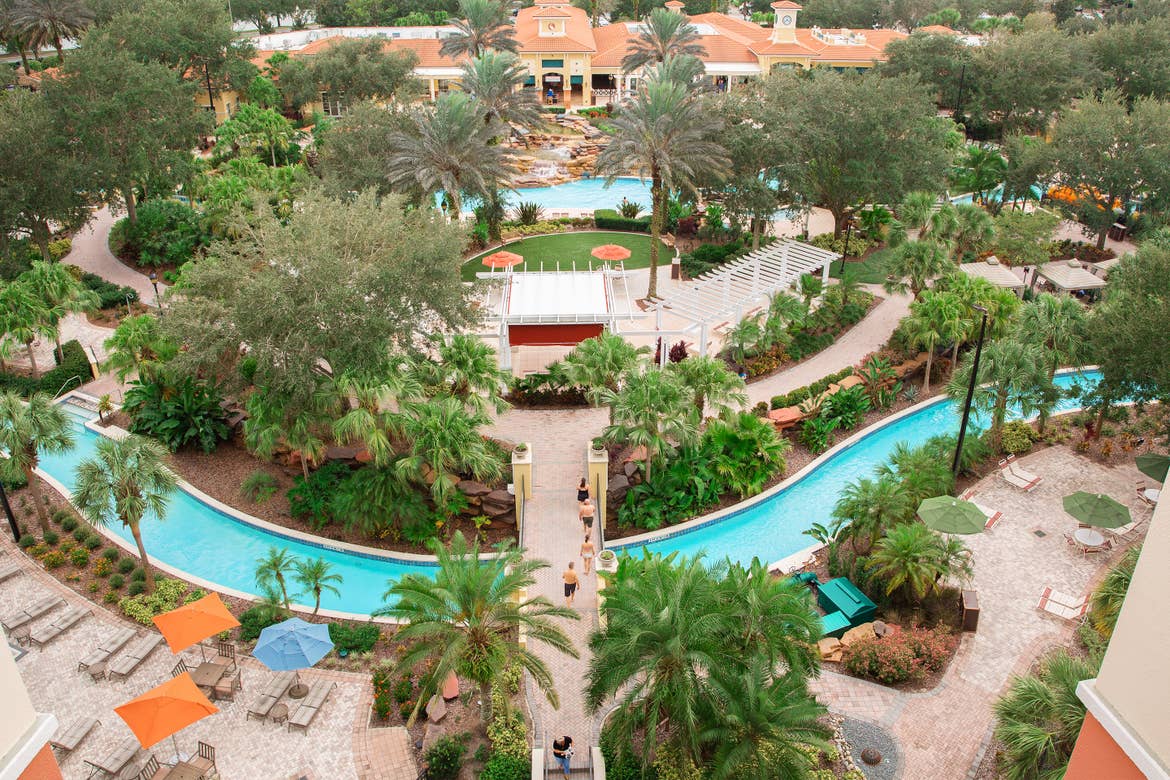 Even though we had read that we would need a car or to take the shuttles to get around, we were still surprised at just how big it was.

And we were glad we ended up driving over. The resort has four separate villages with different types of pools, amenities and places to stay, from first-floor villas to high-rise buildings.

We were so excited we really COULD stay on resort property to play a round of mini golf, play games at the arcades, and try out a bunch of different places to eat and other fun outdoor activities (like bingo by the pool and watersports on the lake).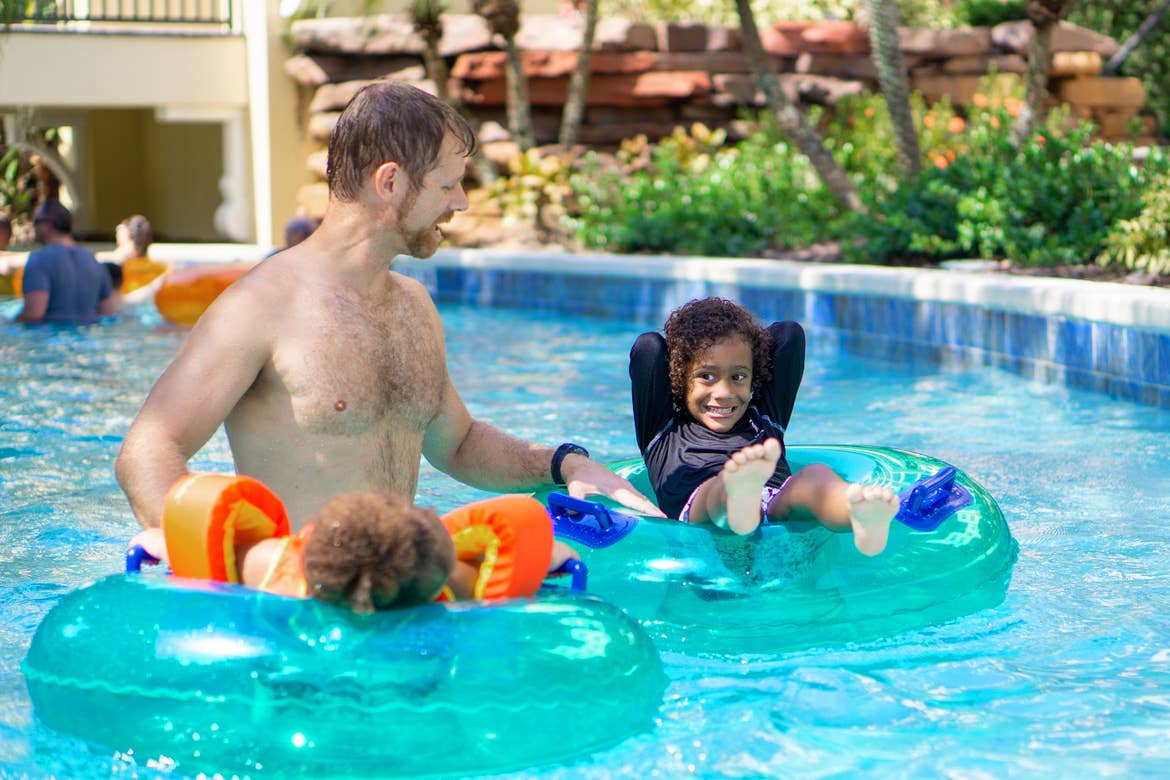 About Our Stay at Orange Lake Resort
We stayed in a River Island villa and it was just so beautiful. It was a Signature Collection villa that had a touch of extra luxury that made the trip even better. It had a full kitchen with upgraded appliances, including an espresso and cappuccino maker.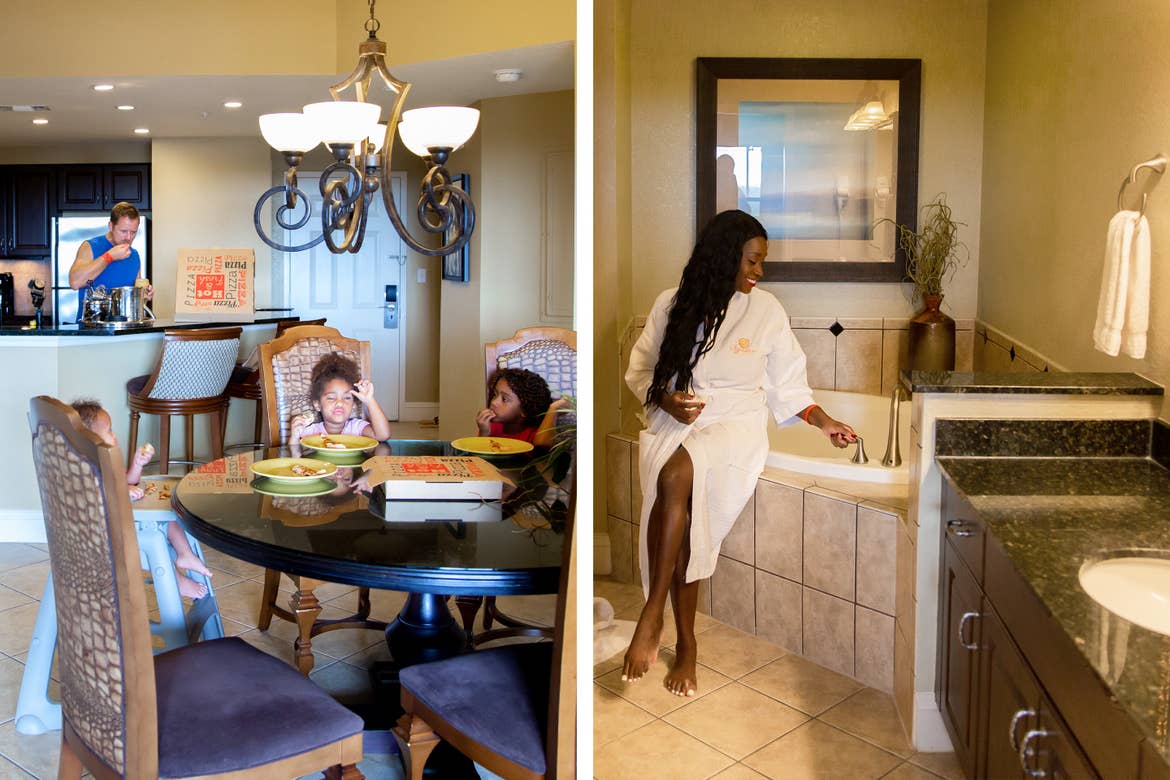 The best part? As Signature Collection guests, we had access to a special pool area lounge where we could order food and drinks while we watched the lazy river.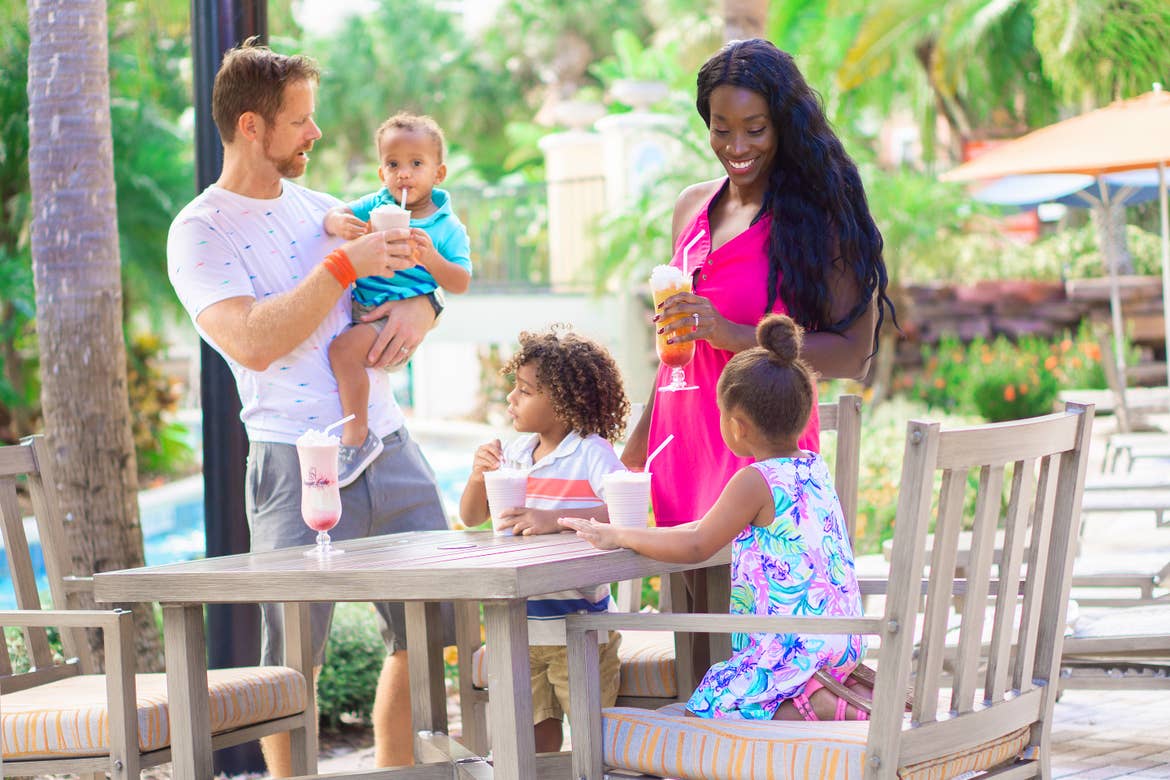 And speaking of food, even though we had a full kitchen (which was perfect for making breakfast), we wanted to enjoy all the dining options for lunch and dinner.

Because we were enjoying ourselves at the pool just about every day, we ordered lunch at Anchors, which was right there by the pool, waterslides and splash pads.

One of the best parts about the resort was that we could go to a completely different village for dinner, along with other pool and splash pad offerings. In the evenings, we enjoyed meals at both Paisan Pizzeria and Breezes Restaurant and Bar.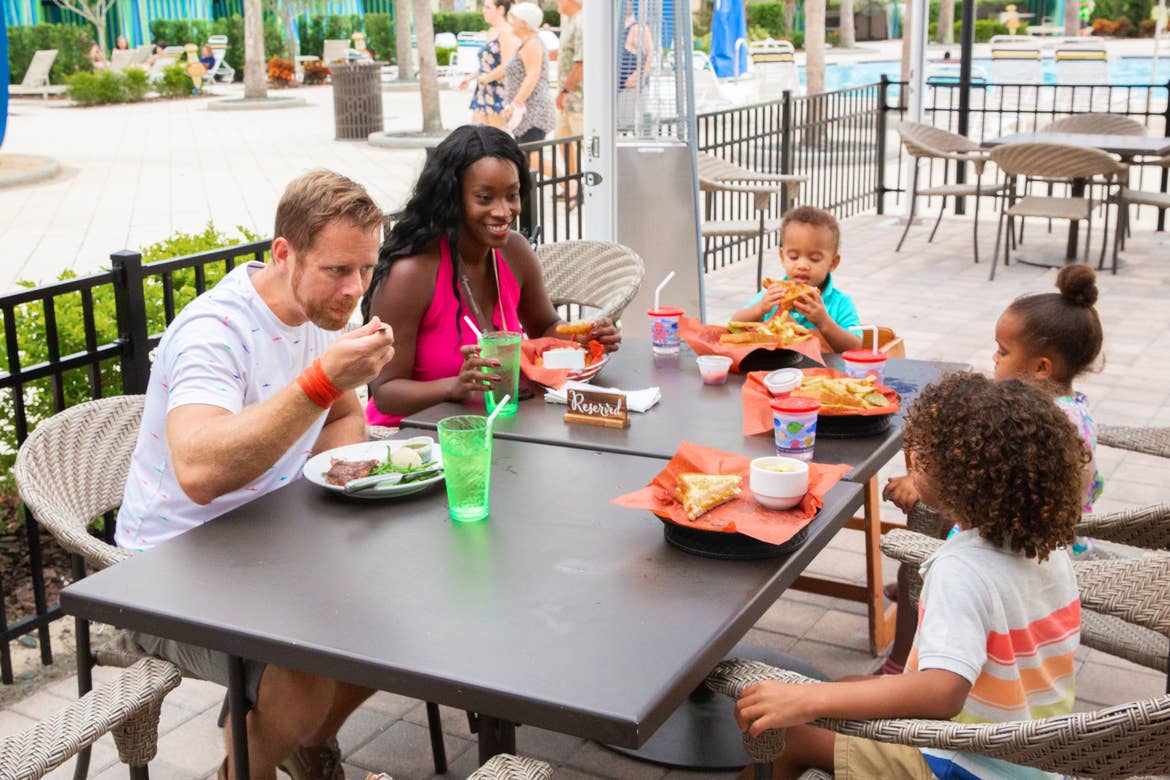 Our favorite restaurant was Breezes because the live music and entertainment were so much fun. One night there was a great guitarist/DJ who got all the kids up and dancing. Of course, we had to get out there and dance with them.

Another night, they had karaoke, which was also a blast. It's really great when your children are entertained, and you can just sit back with a drink and enjoy. (And with three kids, you need drinks sometimes. 😉)


Our Favorite Parts of Our Orlando Vacation
If you asked the Butan Clan what their favorite parts were, here's what you would get:


Kevin's mom enjoyed that she could stay in our spacious villa with us while still enjoying her own bedroom.
Personally, I'm all about luxury, so my go-to spot was the Signature Collection pool lounge where I got to have fruity drinks poolside.
Kevin loved making a cappuccino in our kitchen and looking out at the amazing views from our balcony every morning.
Alexander loved playing mini golf.
Alissa had a blast visiting all the splash pads.
And Alston was just happy to explore with us.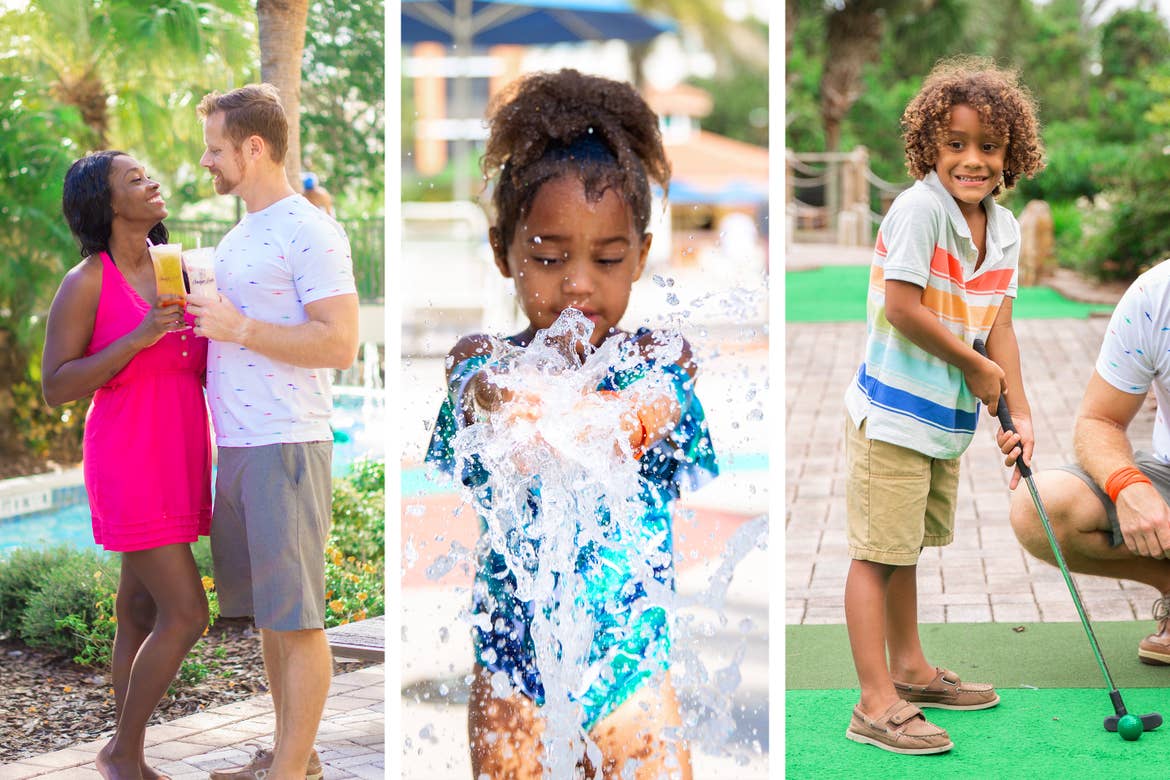 We really enjoyed our Orlando vacation and will definitely be back. It was the perfect Florida getaway for our family.

Even though we felt like we experienced so much, there's so much more that the resort offers that we'll need to go back to enjoy it all.

Plus, it had everything we needed all in one spot: a beautiful, spacious villa, amazing amenities and safety measures. We didn't ever have to leave, which was our goal, and this hidden gem delivered!

With small children, it can be especially difficult to get everyone going to a theme park or other nearby activities in Central Florida, and this vacation was one where we could really enjoy our stay and not be on the go all the time.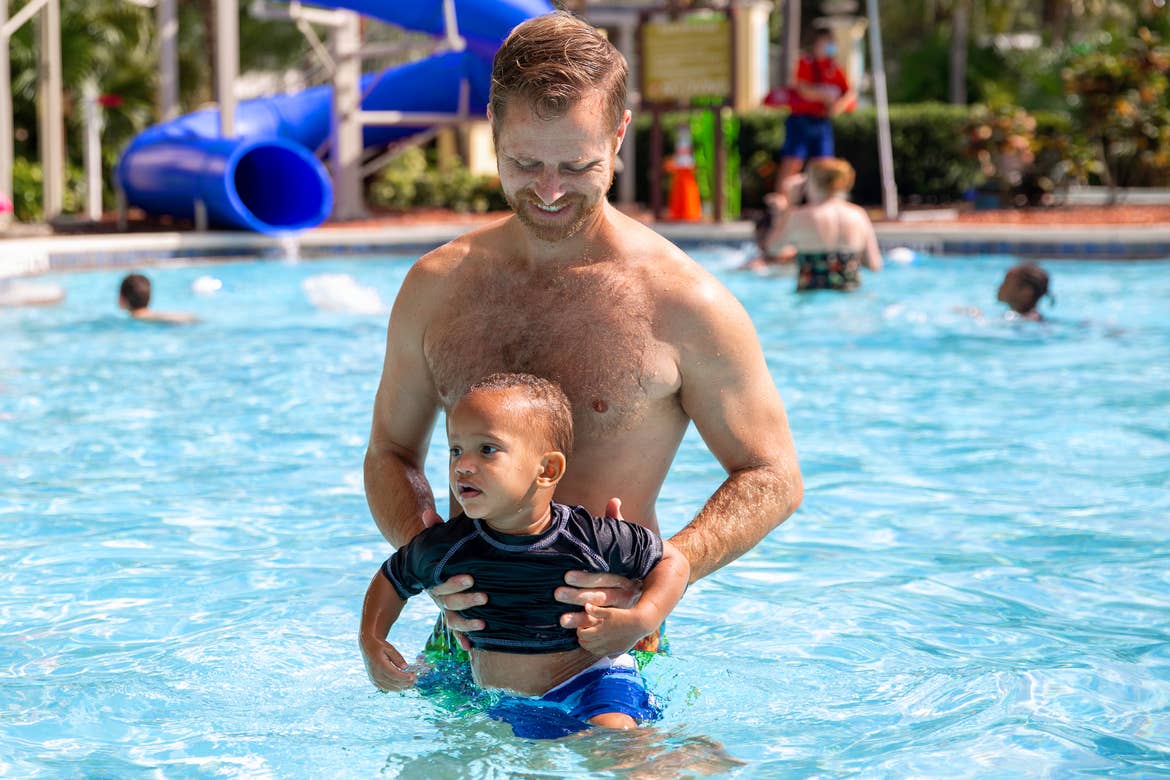 If you're looking for one of the best places to stay in Orlando for your next family vacation, this is it.

After exploring New Orleans with our kids and staying at New Orleans Resort, we definitely want to check out the other resorts, too. (Kevin has his eye on Tahoe Ridge Resort in Nevada.)

So many choices, we can't wait for the next trip!


Our guest bloggers are compensated for their writing contributions and honest opinions.

All information is subject to change. This article is a curated guide and is neither sponsored nor considered an official endorsement. Please be sure to check information directly with any/all tours, guides or companies for the most up-to-date and direct details.