Angelica Kajiwara
Recently named one of the top 2021 family travel blogs and mom blogger in DC, Angelica Kajiwara, her husband, her mom and three kids are always up for an adventure! Whether it's a family road trip in their RV, a weekend away at the newest family destination or a Tuesday at their scenic home on Lookout Mountain, this fun-loving family shares the best, the real and the silliness of it all. Her roll-with-it attitude of, "If we can do it, you can do it" makes her blog a must-read (and her Instagram a must-follow).
Instagram
Facebook
Twitter
Website
Florida is open for fun, and we thought Cape Canaveral was the perfect place for us to plan a getaway.

If you're searching for a great destination for your next family vacation, check out 6 of the best family-friendly things to do in Cape Canaveral from our recent beach trip to the Space Coast.

We're a water-loving family, so ocean, river, lake and pool are always at the top of our vacation list, and with the beautiful beaches just steps away from the resort we stayed at, Cape Canaveral was a great choice for us.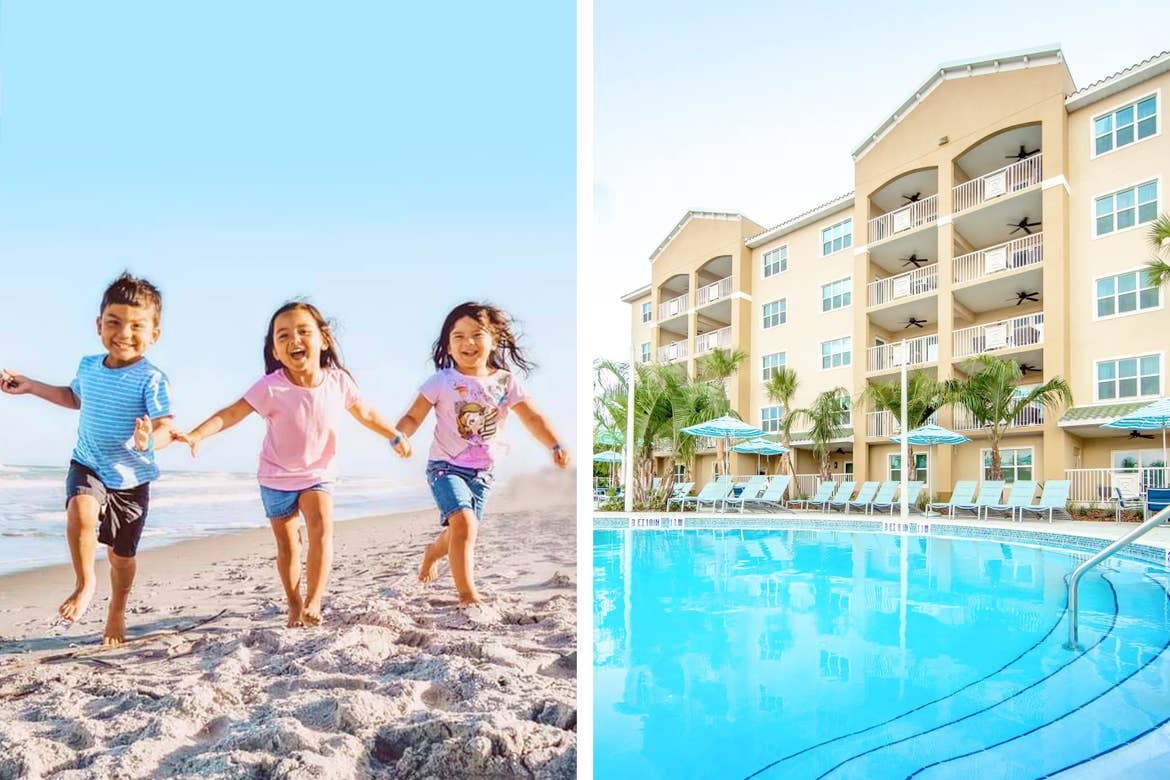 Our resort was just a hop, a skip & a jump to sunny, sandy fun.

Also, we're a multi-generational family of six, so we need space to spread out and cook our meals in our "home away from home." Add to that, we have a high-risk family member, so traveling safely is a huge priority.


Why Cape Canaveral?
This quintessential beach town offers sun, sand and outer space fun for everyone; it's great for family vacations, couples' getaways, friends' trips and solo travelers alike.

Daily cruise ship sightings and tons of fishing spots make for so much fun. And if you take a few short drives around the Space Coast, you'll find wildlife refuges and sanctuaries with epic animal sightings.


6 Best Family-Friendly Things to Do in Cape Canaveral
We each had our favorite spot in Cape Canaveral. Here are some of the best things we all loved about our Space Coast stay.


1. The Beach, of course!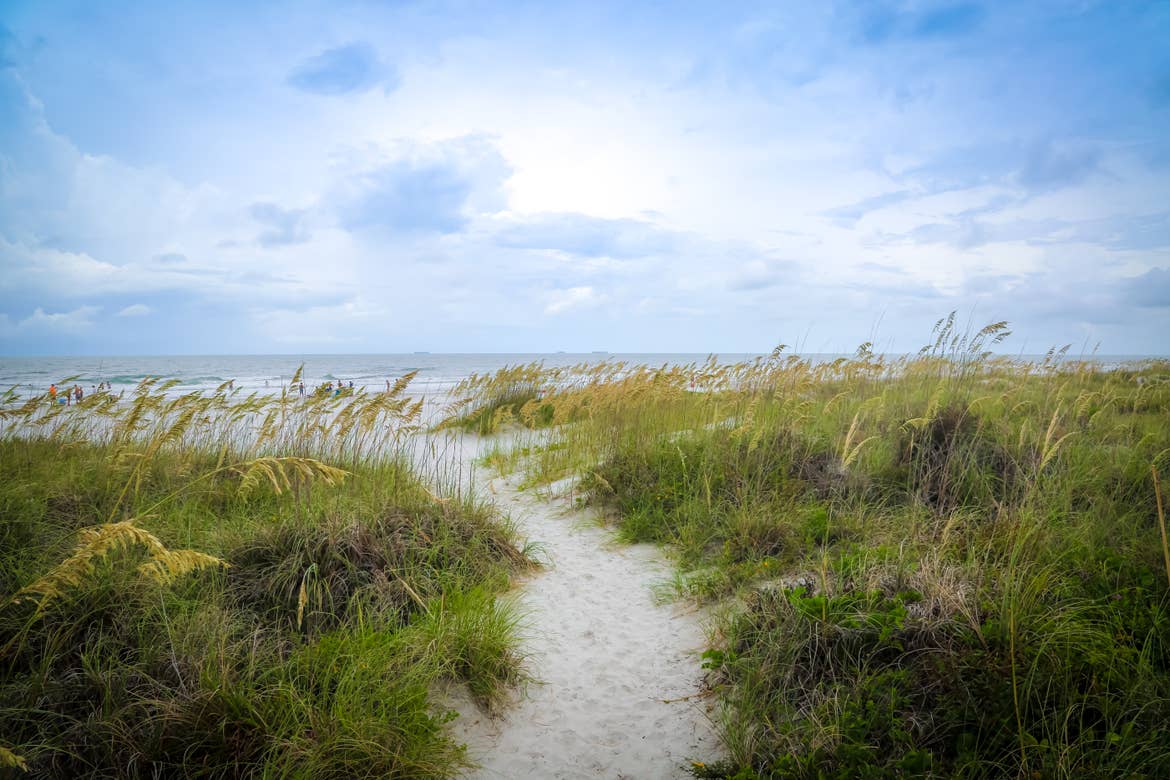 Jetty Park Beach

My mom's first love is the beach. Thankfully, we stayed at Holiday Inn Club Vacations® Cape Canaveral Beach Resort, which is oceanfront and just steps away from the soft sands of Jetty Park.

My mom spent her days taking walks with the kids, hunting for that perfect seashell and relaxing under a big umbrella.

I love seeing her create life-long memories with my children. They'll never forget our family days at the beach.


2. Seeing rockets up-close and rocket launches from the beach!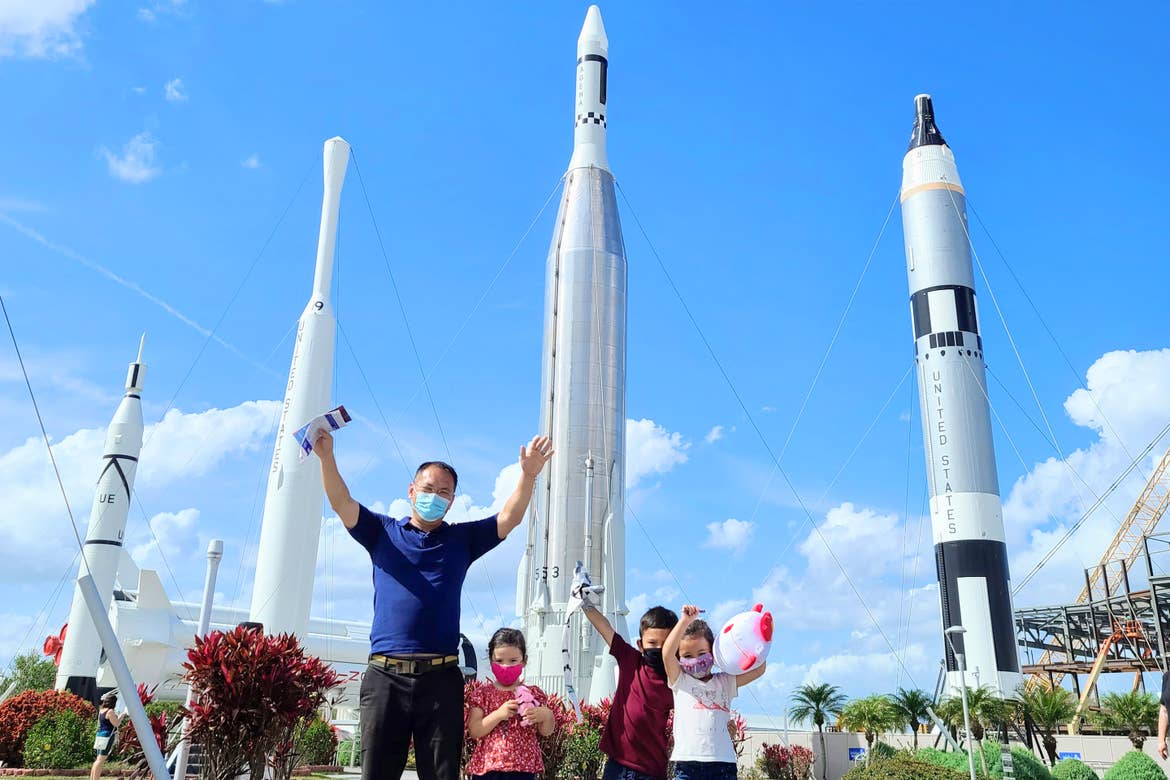 Kennedy Space Center

My son, Asher, fell in love with all things space after we visited the Kennedy Space Center™ Visitor Complex.

The new children's area, Planet Play, can't be beaten. My kids literally got to play on massive planets, climb rope ladders American Ninja Warrior-style and, overall, have the time of their lives.

For me, the most fantastic area was where we got to design our satellites. The kids colored in their satellite of choice (coloring sheets and crayons provided) and then took them over to a small white box to scan it in.

After the photo noise clicks, their satellite came to life on a big screen. It was so fun!

If you aren't glued to your kids (keeping watch), you can head over to the lounge area for a drink while they play, too.

When we headed back to the resort, Asher couldn't believe we could've been able to see a rocket launch from the beach in front of our resort.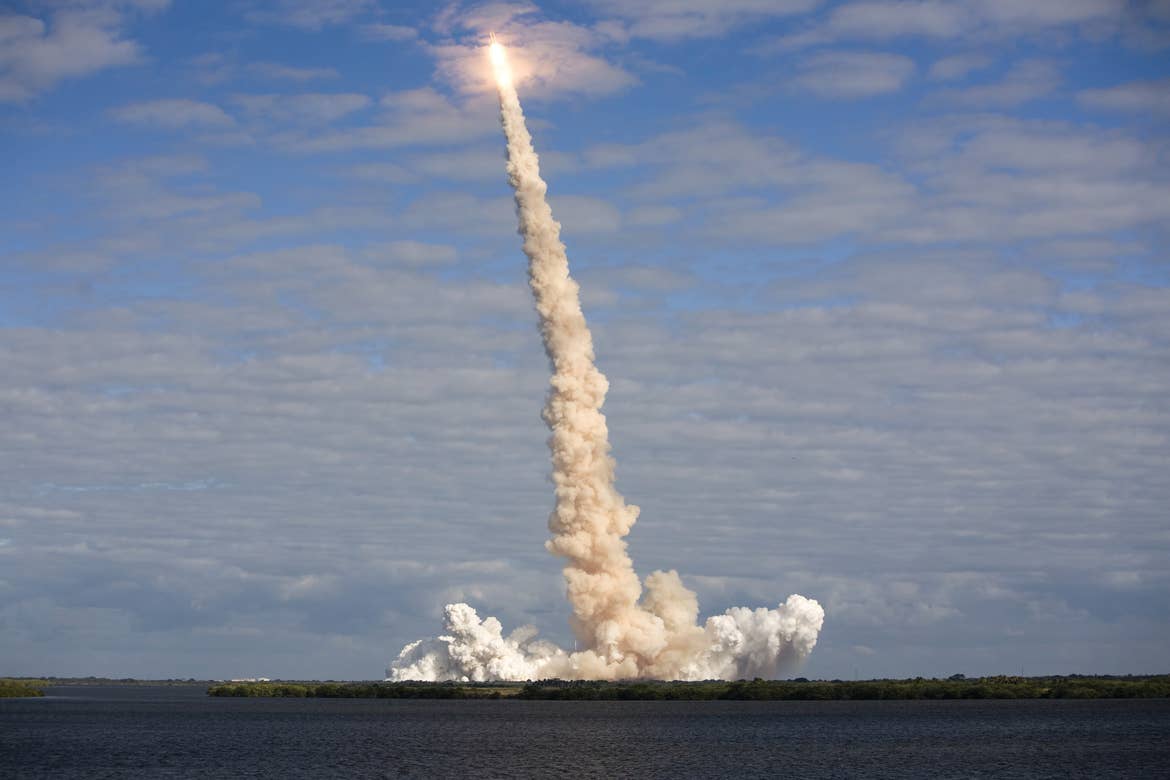 Check the Kennedy Space Center website to see if there are any rocket launches scheduled during your visit!

Unfortunately, we didn't get to see a launch during our stay, but we had so much fun trying. We let the kids stay up late, throw on their hoodies and head down to our blanket on the sand to gaze up at the sky.


3. Fishing & petting animals at Obloy Family Ranch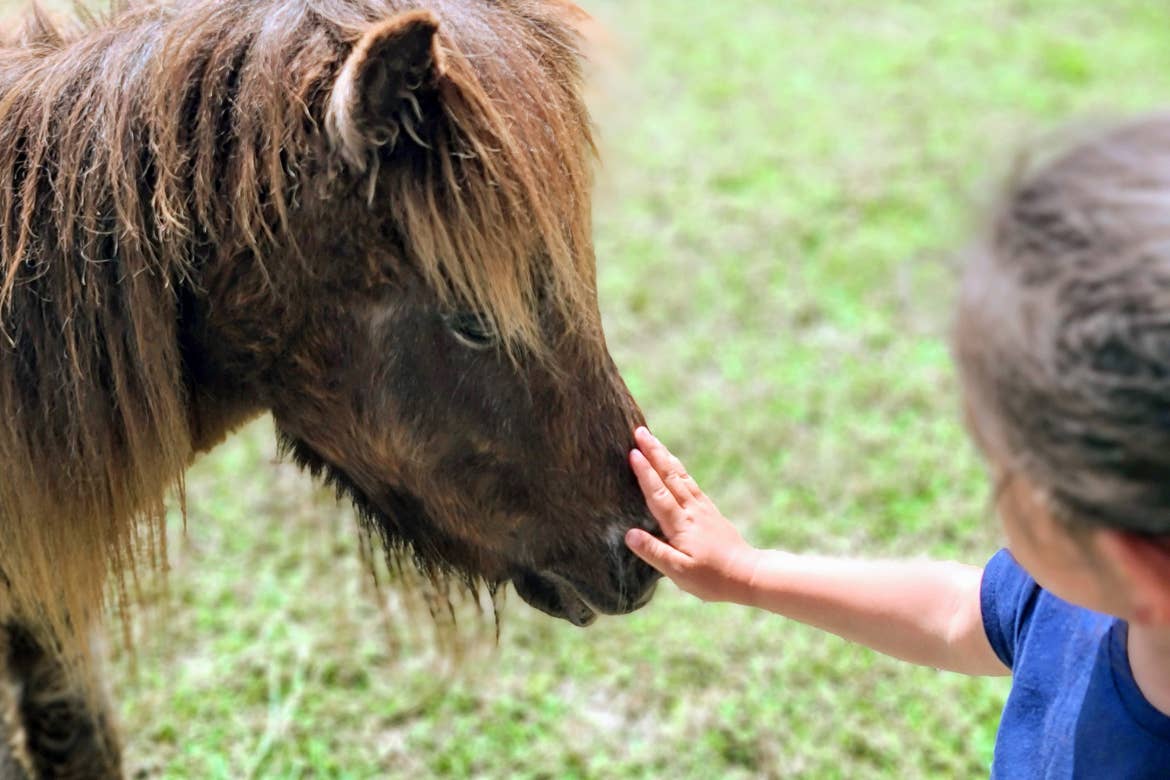 Obloy Family Ranch

My oldest daughter, Evie, absolutely loved visiting the animals at Obloy Family Ranch on Merritt Island.

We booked our tickets online for a discounted price and packed a lunch to enjoy on one of their shady picnic tables.

My hubby and son decided to rent fishing poles and spend the day fishing in their well-stocked lake. Meanwhile, the girls and I took the hayride around the property to the petting zoo full of animals.

On our guided tour, we got to hold two-week-old bunnies, feed an ostrich and pet a curious mini horse and tons of other furry friends. After our hayride, we went back to the main entrance, where each of the girls took pony rides around the grassy area.


---
Looking for the perfect beach escape?
---
4. Family fun at downtown Cocoa Beach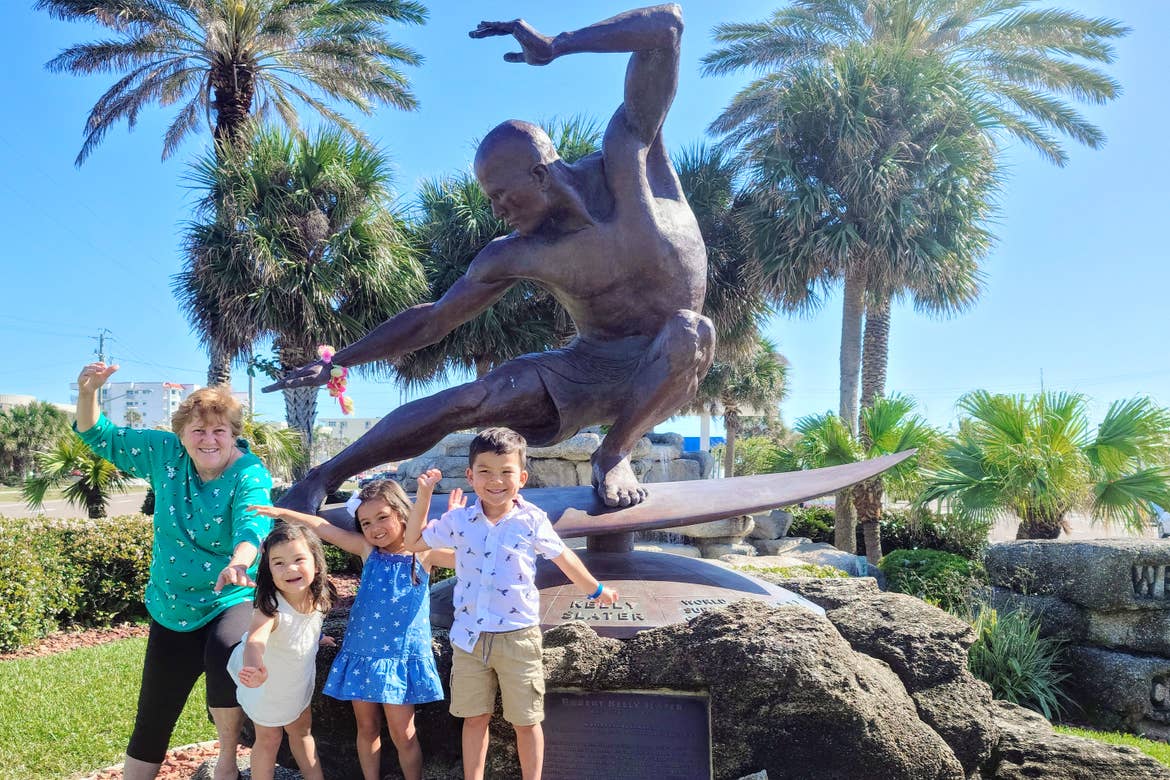 Downtown Cocoa Beach

My littlest, Bia, had fun exploring downtown Cocoa Beach. She was excited to get a sticker for our memory board from the largest surf shop in the world, Ron Jon's.

Then I surprised all three kids when we walked across the street to Cocoa Beach Surf Shop. The shop has a shark and moray eel tank, and they feed the fish twice a week. (Pro tip: Call ahead for the weekly schedule.)

On our way back to the resort, we stopped at the Kelly Slater statue. It was a great homeschooling moment. We talked about perseverance and practice and how they pay off.

I love when I can school on the road; no planning required.


5. Meeting giraffes, kangaroos & birds at Brevard Zoo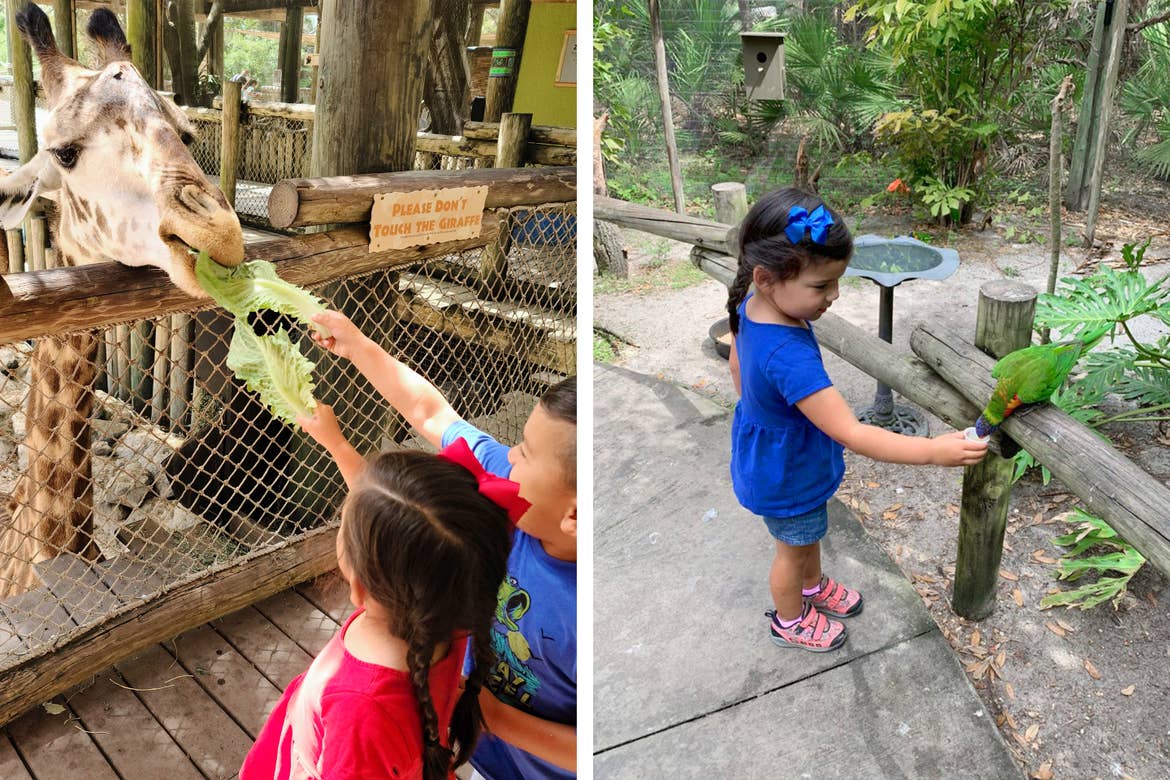 Brevard Zoo

Since we're all zoo people in this family (we visit one in almost every city), we had to check out Brevard Zoo—and it's our favorite, by far.

The animal encounters blew my kids away. My little ones got to feed majestic giraffes at eye level. (Sooo cool!)

And then we went over to the aviary to feed lorikeets from tiny nectar cups. One landed on my arm, and the squeals of delight that followed made my day.

After saying goodbye to the birds, we walked across to the free-range kangaroo enclosure, and we stopped for a family photo op with a napping kangaroo.

We finished our fun-filled family day at the kids' area. My three kiddos went nuts on the play area, and we'll definitely pack bathing suits next time for the splash pad.

As far as zoo visits go, the Brevard Zoo is a must-see.


6. Swimming in the resort's pool and lazy river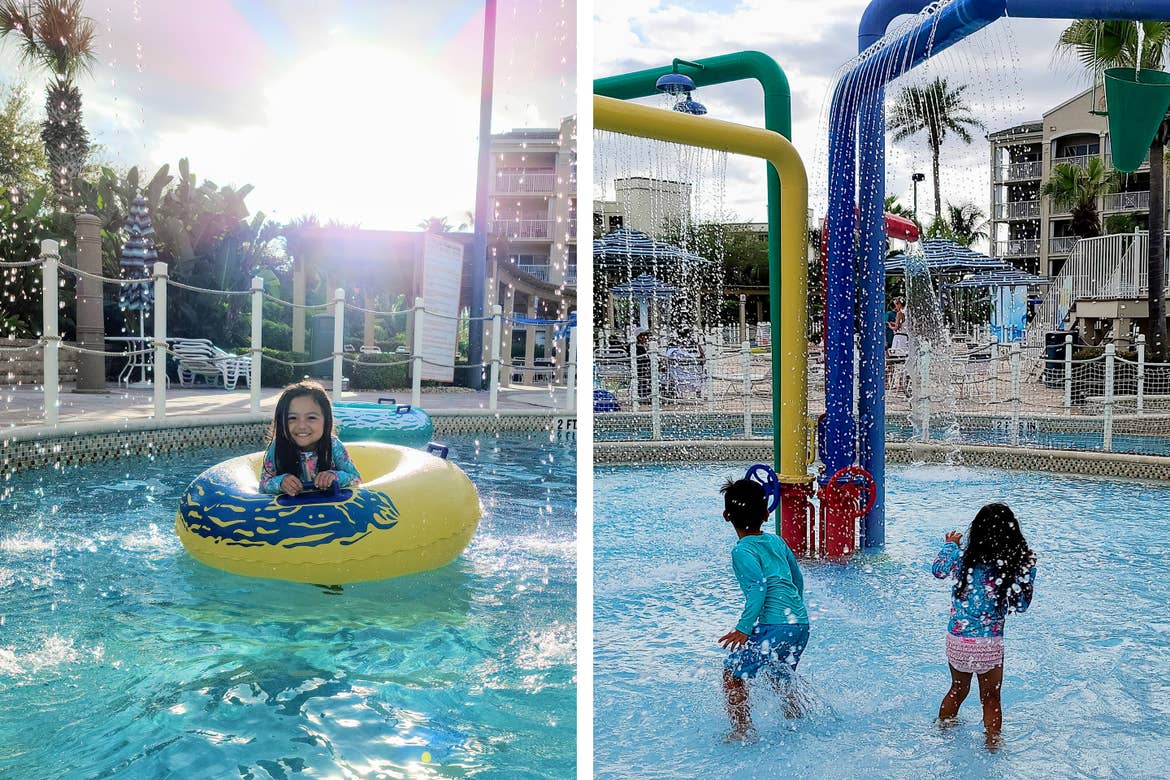 Cape Canaveral Beach Resort

I'm all about pool days with my crew. And Cape Canaveral Beach Resort delivered on the pools in a big way.

My son actually swam on his own for the first time in the lazy river. How cool is that? I still can't believe we made that memory on our trip to Cape Canaveral!

While he was busy growing up before my eyes, my littlest was busy running through the huge, dumping water buckets and spray features in the kids' pool area.


Getting in a Little Work Time on Vacation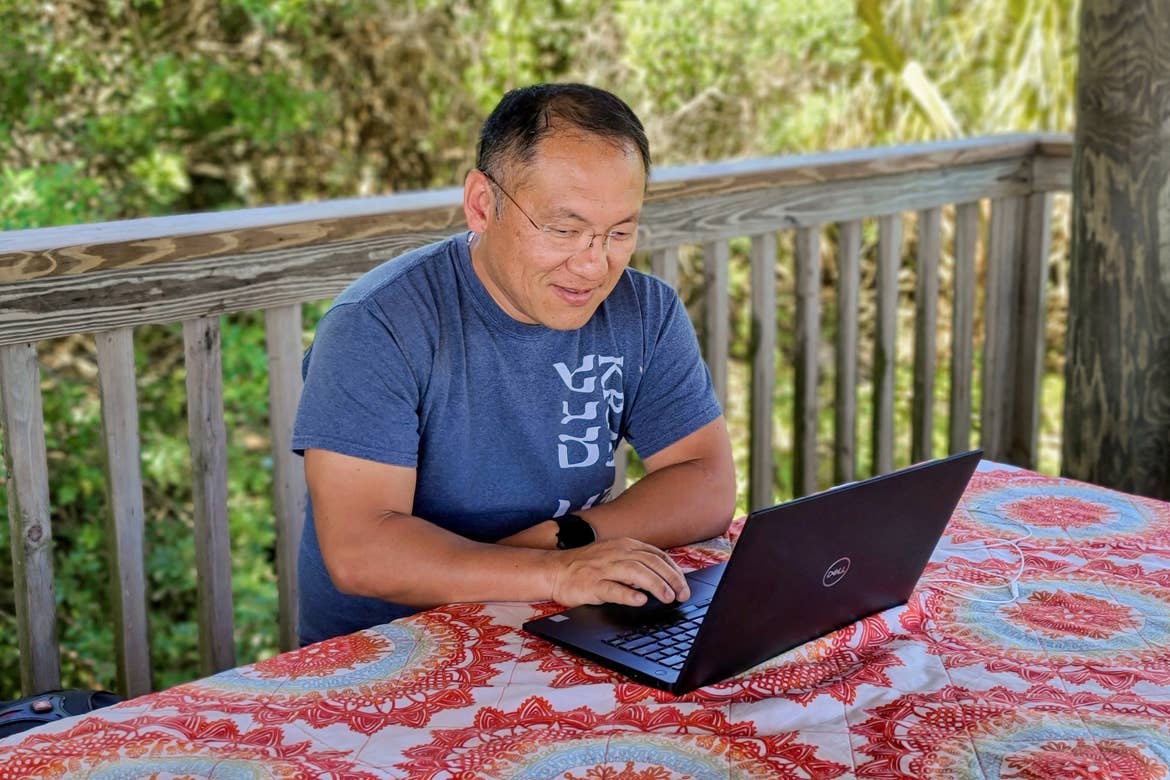 Enjoying a beautiful "workcation" perch

Not everyone was fully on vacation, but I'm happy to report we had a successful "workcation" as far as dad was concerned!

My husband had to work on vacation, and this resort provided the perfect place for him to be efficient. Strong (free) Wi-Fi, a big dining table to spread out and a quiet balcony when he needed some fresh air were all helpful.

And as soon as he finished work, he took the kiddos to the big pool with a lazy river, waterslide and cafe. (Work hard, play hard, right?) I love that he didn't miss a minute with the kids because we didn't have to leave the resort to have fun together.


About Our Stay at Cape Canaveral Beach Resort
When we planned our getaway, we knew we wanted to stay with Holiday Inn Club Vacations. We had stayed at its Holiday Hills Resort before and had a super fun, nature-filled trip in Branson, Missouri.

So going into it, we knew we'd love Cape Canaveral Beach Resort, and we definitely did!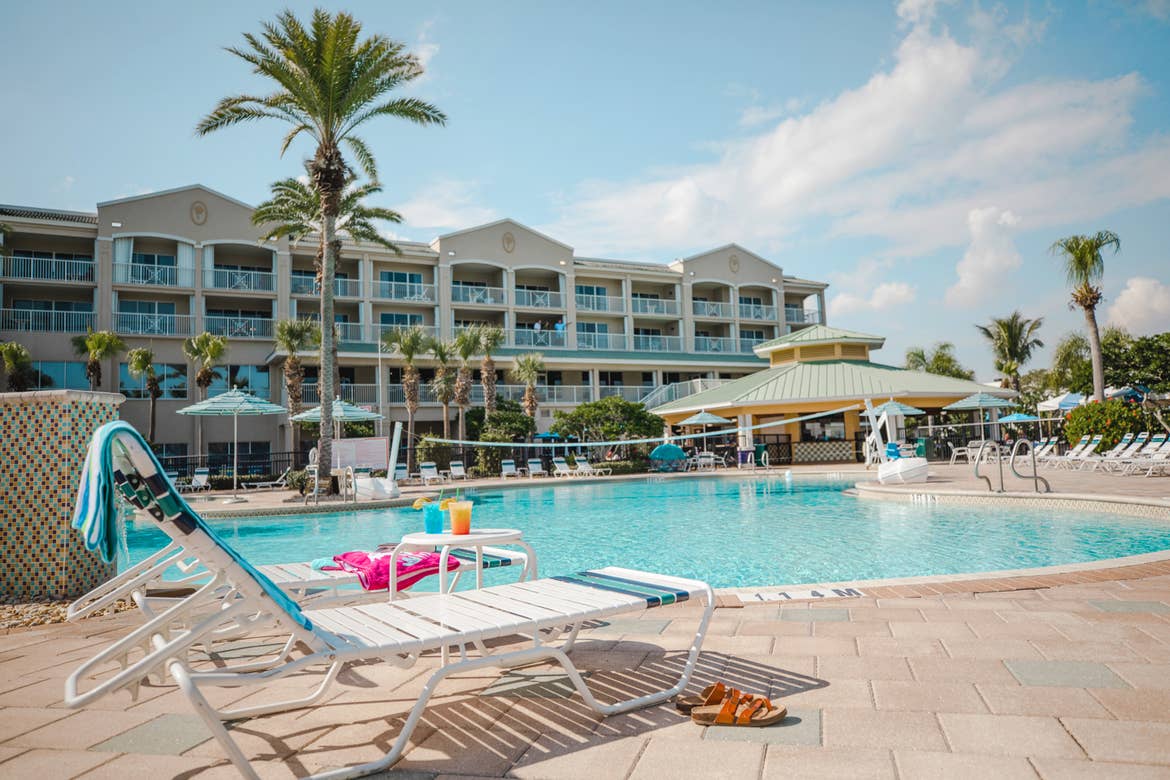 The main pool at Cape Canaveral Beach Resort

I truly appreciated the in-room laundry in our two-bedroom Signature Collection villa. After pool time, the kids threw their wet bathing suits in the dryer to be ready for the next swim.

Bonus, I brought home all clean clothes, which is a pretty big deal when you live in an RV and do laundry at campgrounds and laundromats. It felt like such a luxury!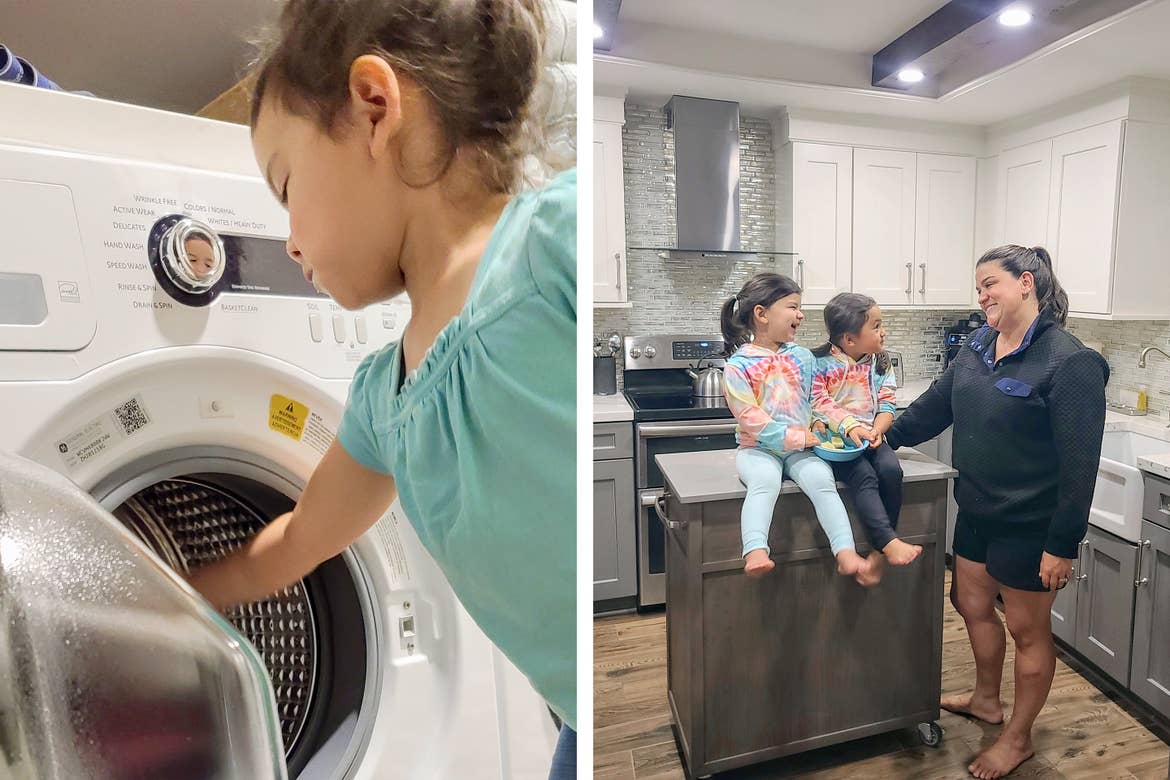 Our Signature Collection villa at Cape Canaveral Beach Resort, complete with laundry machines and a full kitchen

Thankfully, we all felt safe at the resort, too, with its Safe Travels program. Masks were required in public areas and the on-site tram is sanitized after every ride.

We arrived to find a clean seal on our villa door, so we knew it was clean and sanitized for our visit. The pool furniture is also set up to allow for social distancing, and the hand sanitizing stations helped me keep the kids healthy throughout our vacation.

It probably doesn't come as a surprise that we're already booked to revisit the Space Coast next year. We all fell in love with Cape Canaveral, and we're excited to make it an annual family tradition.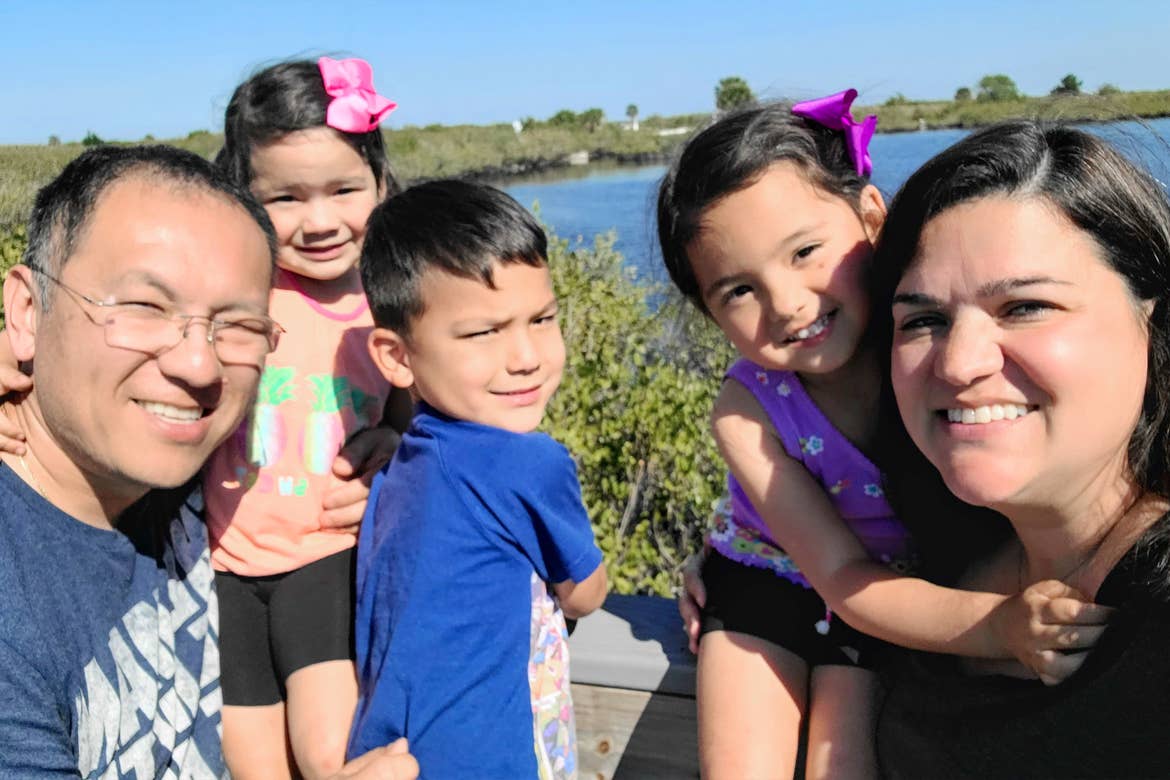 Felt so great to be on vacation again on the Space Coast!

I hope our experiences and list of the best family-friendly things to do in Cape Canaveral help with your Space Coast vacation planning!

Our guest bloggers are compensated for their writing contributions and honest opinions.

All information is subject to change. This article is a curated guide and is neither sponsored nor considered an official endorsement. Please be sure to check information directly with any/all tours, guides or companies for the most up-to-date and direct details.