Brynn Hermann
Brynn is the Senior Guest Engagement and Services Manager at our Fox River Resort in Sheridan, Illinois. She's worked at the resort since 2001 and has lived in the area her entire life, making her our resident local expert. She's a married mother of three handsome boys, who definitely keep her busy.
Just about 90 minutes away from the hustle and bustle of Chicago, you'll find a quieter Midwest escape in Sheridan, Illinois.

I've lived in this area all my life—and I love it here!

From horseback riding and family ski adventures in Starved Rock State Park to touring historical landmarks and sightseeing in Chicago, there are so many great things to do in and near Sheridan.

And, if you're staying with us at Fox River Resort, you have pools and mini golf waiting for you when you get back from your adventures.




To help plan your Midwest family weekend in Sheridan, here are some of the most fun activities that my family and I enjoy doing together.

I hope you enjoy and have fun, too!


1. Challenge your mind & body at Mish Mash Adventures.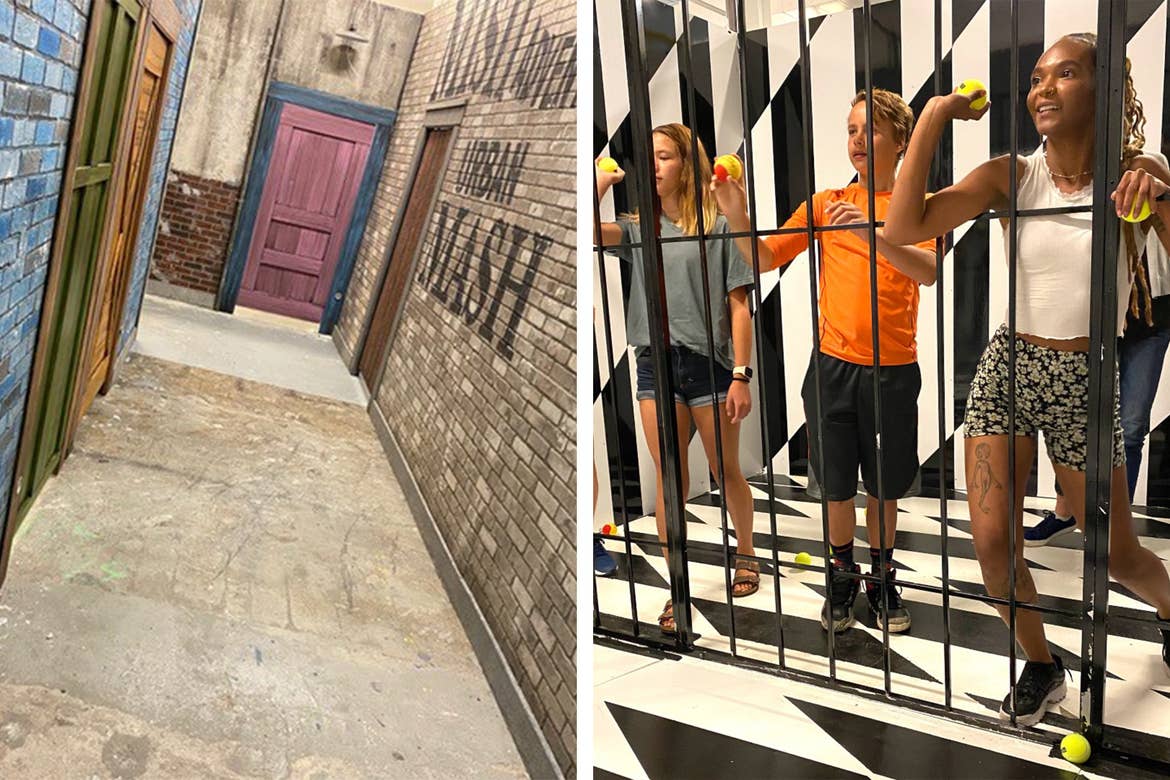 Photos courtesy of Mish Mash Adventures

If your family is feeling adventurous, check out Mish Mash Adventures, located in the Fox Valley Mall (about 38 miles from the resort).

Mish Mash is an urban adventure where teams work together to complete challenges. You and your family can team up and try to solve as many rooms as possible, in the shortest amount of time.

These challenges will test your brains or body—depending on which doors you choose to open.

When you've completed your mission, enjoy some shopping in the Fox Valley Mall afterward. It has over 120 retail shops.

And if you've worked up an appetite from all the puzzle-solving and shopping, I'd suggest making dinner reservations at Shogun Japanese Steakhouse.

There, you'll experience a traditional hibachi house with tableside grills and your own private chef.


2. Enjoy fresh-air adventures at Starved Rock State Park.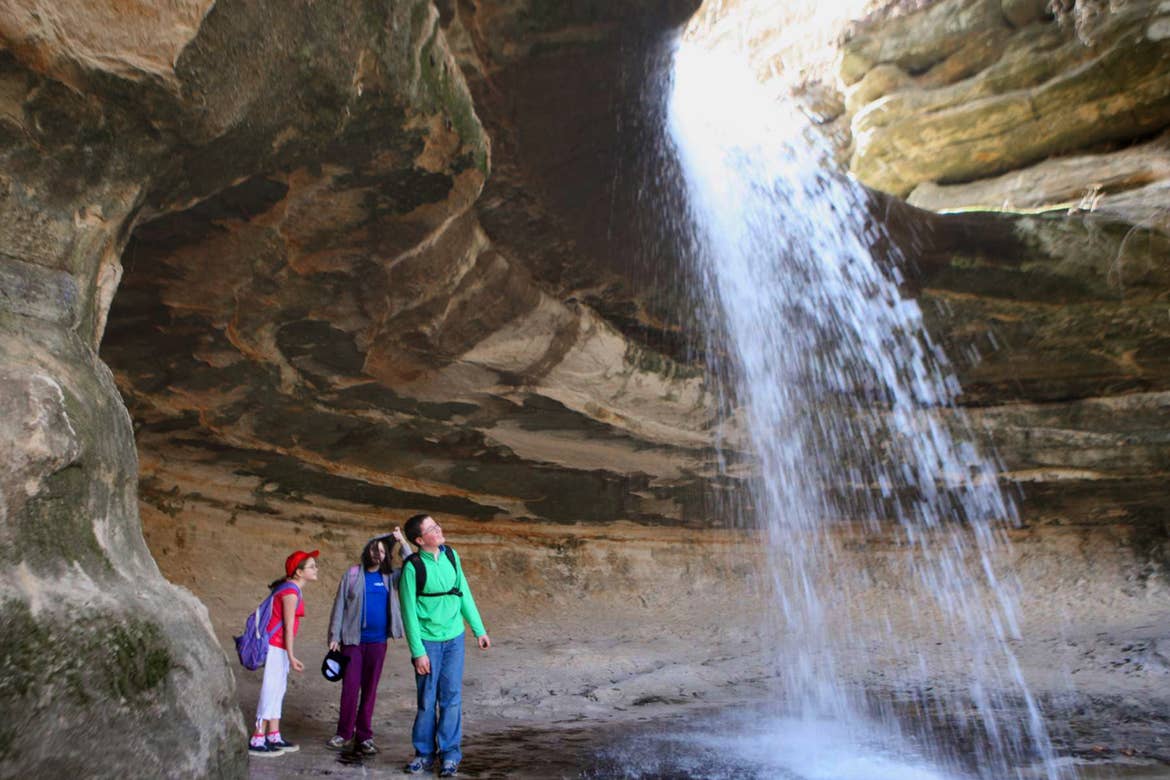 One of the LaSalle Canyon Falls at Starved Rock State Park. Photo courtesy of Explore Illinois.

No matter the weather, I love to go for family hikes with the kids in Starved Rock State Park.

With numerous trails to choose from, you can see waterfalls, beautiful cliffs, trees for days, and you might even spot a bald eagle. Be sure to bring your camera because the scenery in this state park is truly picture-perfect.

If you're visiting in the month of March, Starved Rock even offers guided winter hikes every Saturday and Sunday.

After your hike, head to North Utica and try some gator at Cajun Connection.

My family loves going to Cajun Connection for its delicious, Louisiana-inspired dishes and fun chats with the owner, Ron, who always visits your table to make sure everyone is enjoying his food.


3. Book a tour of the Historic Reddick Mansion.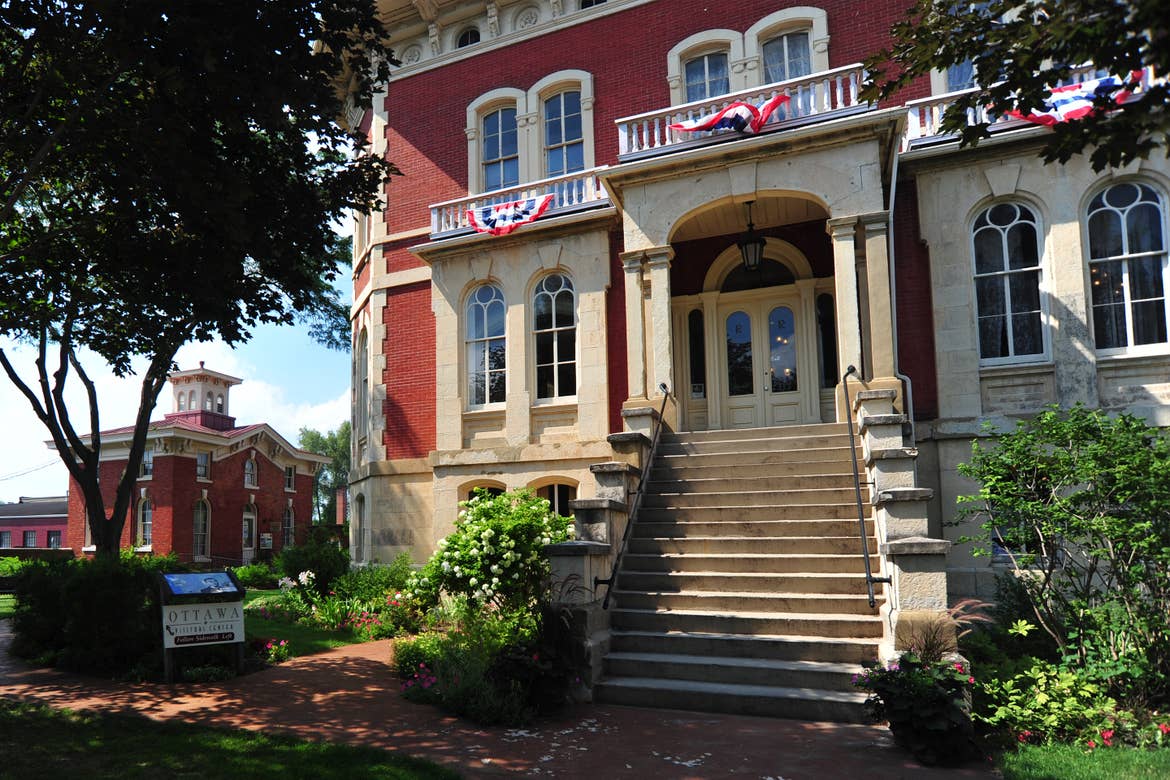 If you have a history buff in the family, they'll enjoy taking a tour of Reddick Mansion.

It was commissioned in 1855 and completed in 1858, just in time to witness the first Lincoln-Douglas debate across the street in Washington Square.

After touring the mansion, venture over to Washington Square Park to travel back in time to when Lincoln and Douglas stood in that same area.

Then continue exploring downtown and experiencing all the fun, eclectic shops that Ottawa has to offer.


4. Shop local in Downtown Ottawa.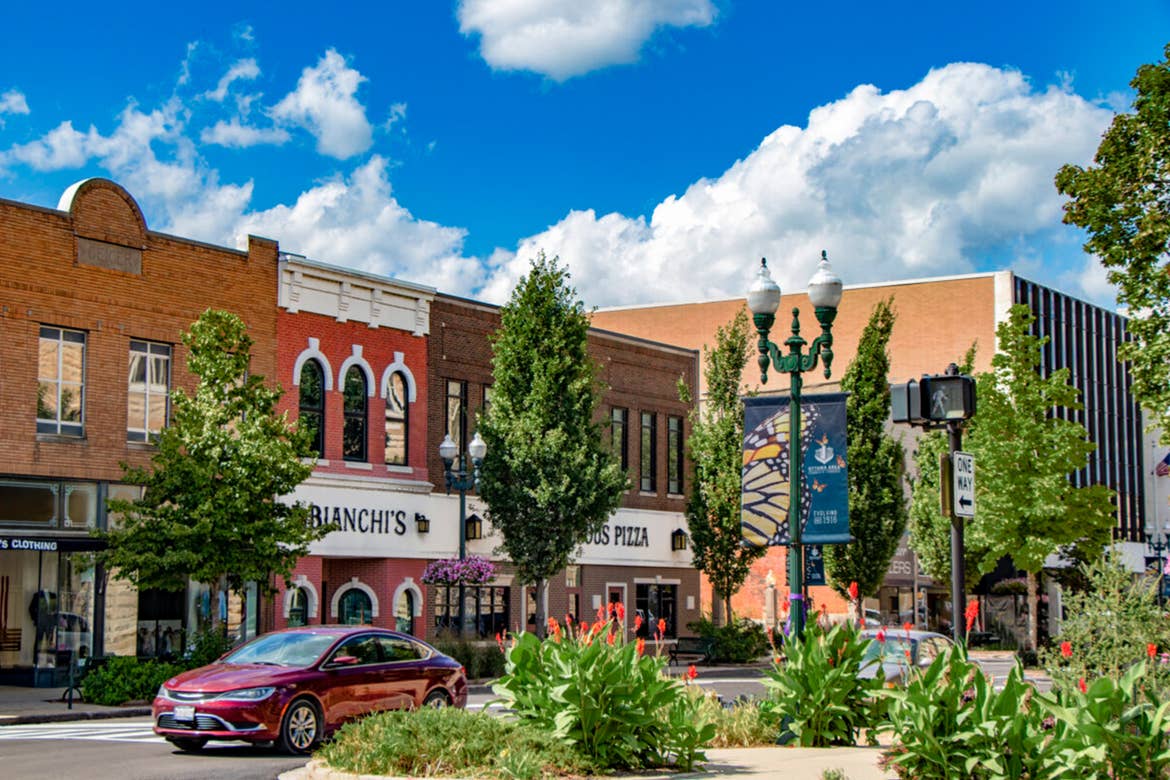 Ottawa has shops for everyone and their own unique tastes!

Stop into A Mess of Things and purchase some handmade jewelry from Janine Irene. (Everyone who lives in the area owns a piece of Janine's unique and beautiful jewelry.)

And if that's not your thing, her store also has vintage accessories, bath bombs, tea, premium paint products and more!

Another great, eclectic store, Déjà Vu is also a MUST-visit with its variety of unique gifts, florals and crafts.

Of course, all this shopping might be a tad bit boring for the kiddos, so to keep them entertained, stop into Rock Paper Scissors.

With puzzles, toys, stuffed animals and crafts, your little ones are sure to find something they'll love.

If incense, candles, tie-dye and crystals are some of your favorite things, then definitely pop into Rock Soul Love. They're always so friendly and helpful.

While you're in town, check out the local art scene, too. Open Space Art Gallery is a contemporary community arts center that features Illinois-based artists. They also teach classes to all ages and skill levels.

And that's not all Ottawa has going on. There are many more fun stores downtown, so be sure to spend some time to check them all out.


5. Do some Chicago sightseeing!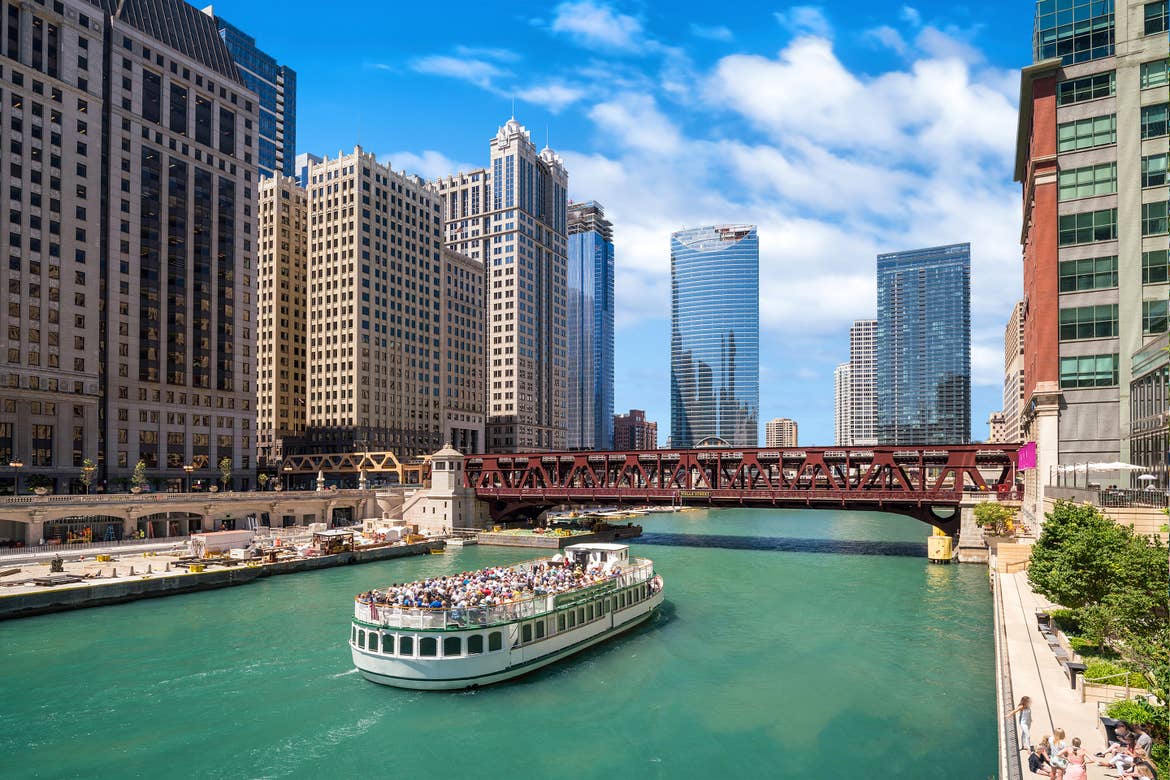 The Chicago River Boat Architecture Tour making its way through the city

Looking for a change of scenery? Make your way to the "Windy City," just a 90-minute drive from Sheridan.

Get the full Chicago experience as you stroll down the Magnificent Mile to shop or walk through Millennium Park, and stop for a photo-op at Cloud Gate (better known as "The Bean").

If you want to kick back and just take in the sights from the Chicago River, be sure to hop on the Chicago River Boat Architecture Tour where you'll learn about the impact the city had in architectural history.

For even better views, head down the street to the 360 CHICAGO Observation deck (formerly known as the John Hancock Center) where TILT—Chicago's highest thrill ride—can be found 1,000 feet above the Magnificent Mile.

And for all you foodies, definitely get yourself some Deep Dish Pizza from Lou Malnati's, Chicago Dogs at Navy Pier or a local favorite, Garrett's Popcorn. If you follow the smell, you won't be disappointed.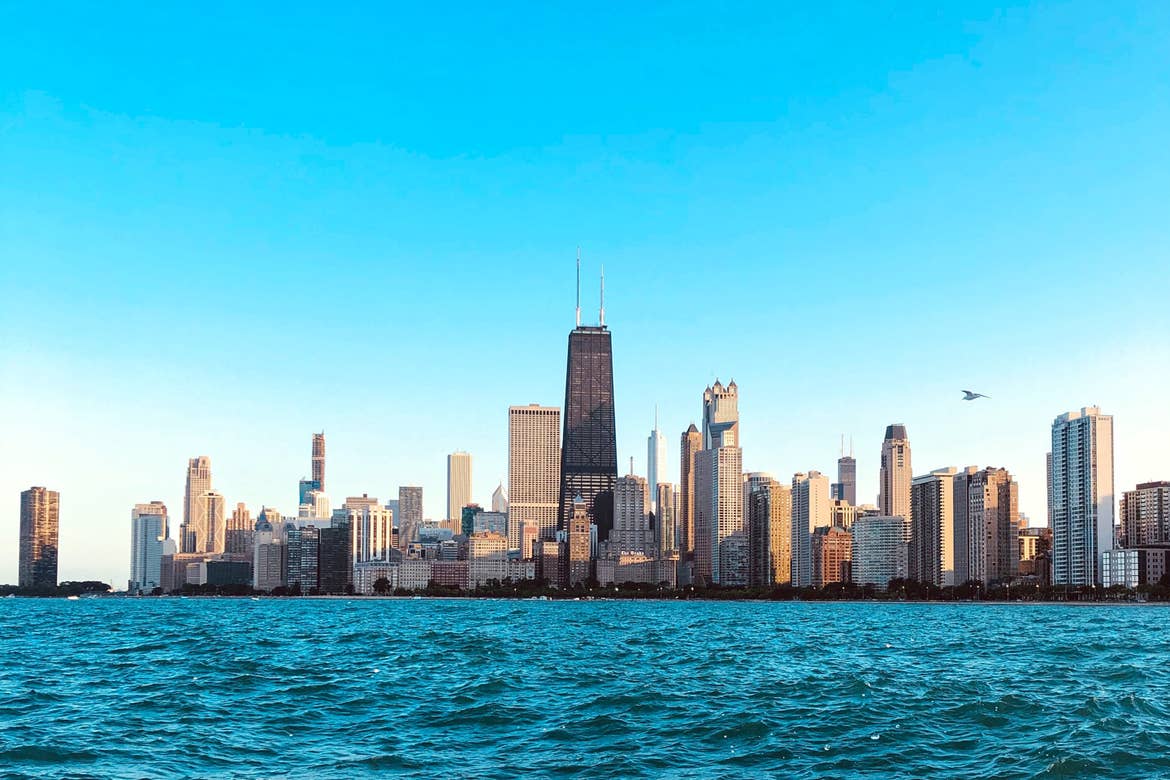 As you can see, there are tons of things to do in Sheridan, Illinois, for your next Midwest family getaway.

If you're staying with us at Fox River Resort, don't forget to plan for some downtime having fun at the resort, too!

Enjoy some of our scheduled activities, make a splash in the indoor pool, or sign your family up to watch a movie of your choice in our movie theater!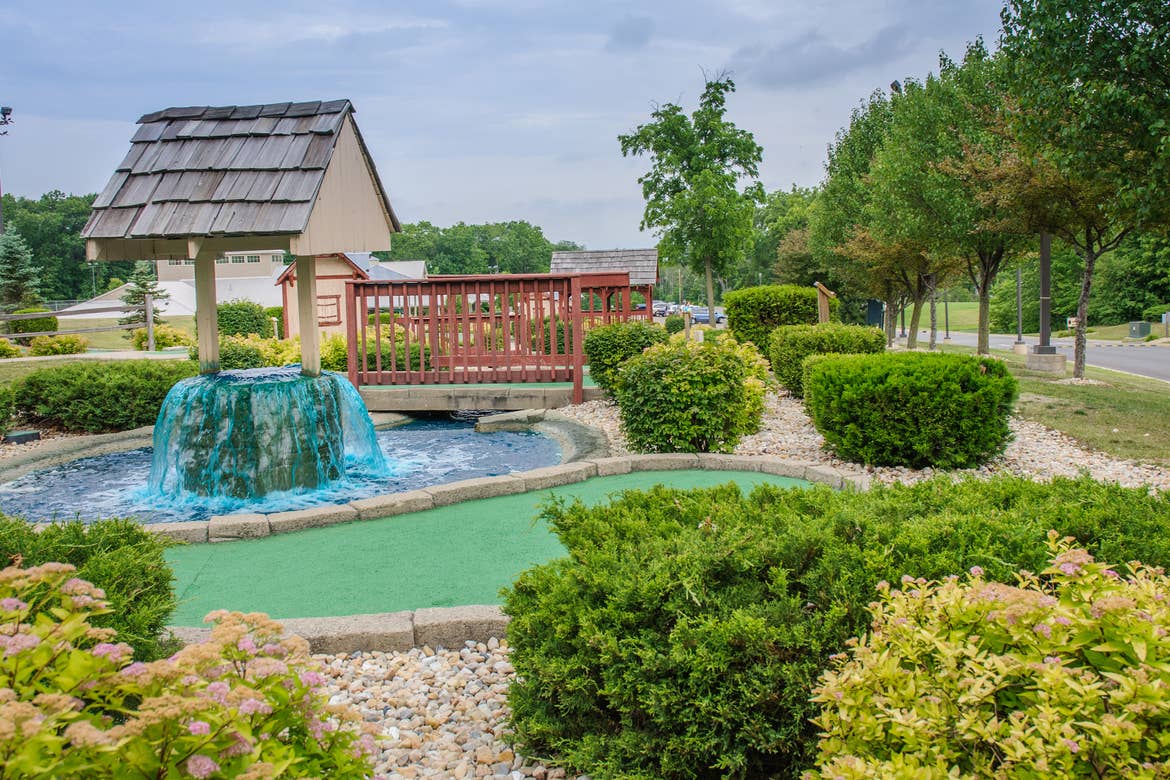 Head to the resort's mini golf course for more family fun.

Whatever your family chooses to do, I hope you have fun exploring our beautiful area!

All information is subject to change. This article is a curated guide and is neither sponsored nor considered an official endorsement. Please be sure to check information directly with any/all tours, guides or companies for the most up-to-date and direct details.