Nicole Cihock
Nicole is a Digital Media Designer for the Checking In travel blog. She's a "dog mom" of three, enjoys a steady diet of green tea ice cream and can tell you way more than you asked for about anything related to Disney. Whether it's training for a half-marathon, biking with her dachshund in a backpack or hiking in state parks with her fiancé, Nicole's favorite vacation is one where she can explore the great outdoors with her little family.
Ah, Chicago… where the pizzas are deep, the skyscrapers are tall and a woman blamed her cow for setting 3.3 square miles of the city on fire.

Not sure what the latter has to do with anything? GREAT! I know just where you can find the answer: Chicago's museums!

Chicago has an abundance of well-curated museums with various collections of fossils, art and unique exhibits that really can't be missed.

Having lived here since 1997, spending a day at these world-class institutions is my favorite thing to do in Chicago.

I still feel like a little kid hopping off the school bus for a field trip anticipating all the exciting information I'll uncover.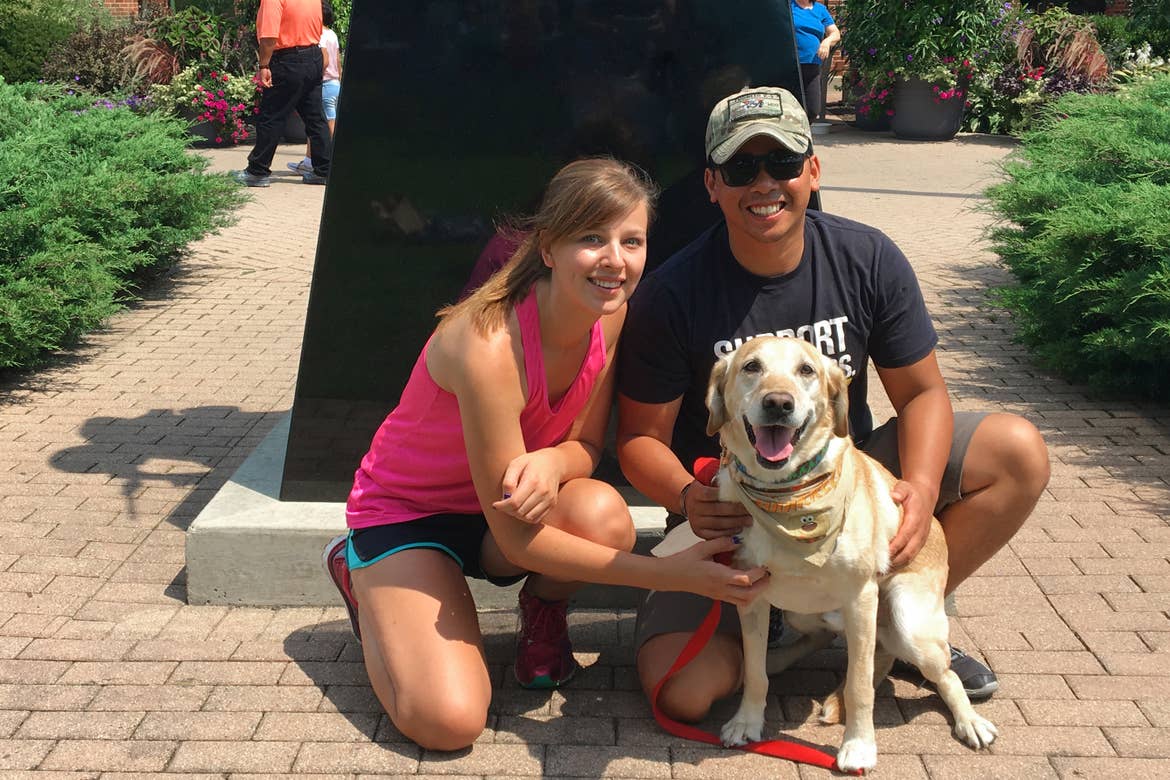 Myself (Nicole), my fiancé, Edrian, and our "Goodest Boy," Mitch, enjoying a "Dog Day" at our favorite museum (NO SPOILERS).

So as your "Chicago Museum Maven," here are my 7 favorites you NEED to visit while you're in my neck of the woods (along with tips and a nearby hidden gem to call "home" while you're here)!

Note: Be sure to check each museum's website for the latest info on safety measures, hours and new exhibits as they can all differ.


7. The Field Museum of Natural History
Undoubtedly one of Chicago's most beloved institutions, the Field Museum showcases discoveries of the past to "enable solutions for a brighter future rich in nature and culture."

Since it opened in 1894 with collections assembled for the World's Columbian Exposition of 1893, the museum has been able to do just that.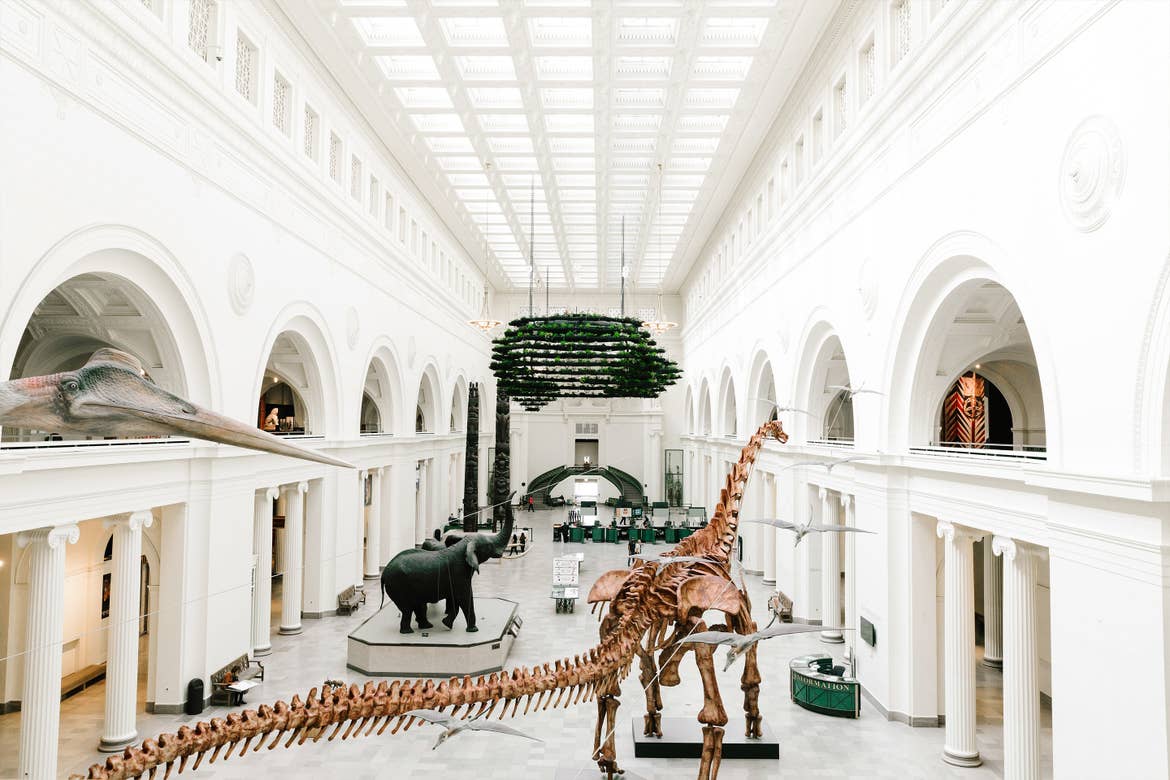 Photo courtesy of Field Museum, photo by Lucy Hewett

The Field Museum is the crown jewel of the Chicago Museum Campus, which is home to three notable museums — all dedicated to the natural sciences. All three sit near Lake Michigan and our famous Lake Shore Drive.

The Field Museum has a collection of 30+ permanent exhibits displaying over 40 million artifacts, from ancient cultures to recent discoveries.

Some things you can expect to see here:
Towering dinosaurs
Ancient artifacts from a royal Egyptian tomb at the Inside Ancient Egypt exhibit (my personal favorite)
A Chinese rock garden hidden inside the Cyrus Tang Hall of China
While a gigantic titanosaur skeleton named Máximo now guards the lobby, families with "Archeologist Enthusiasts" can find the Field's former greeter, SUE the T. Rex, in the Evolving Planet exhibit.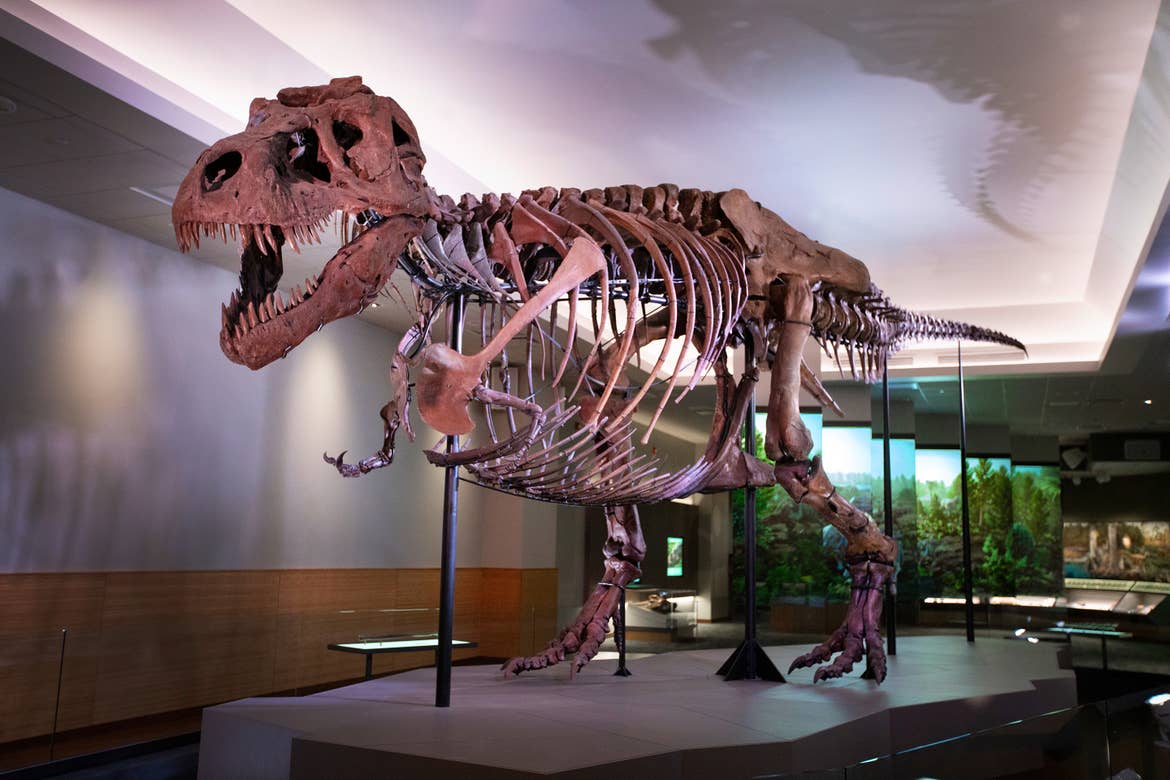 Sue is the largest and most complete Tyrannosaurus rex skeleton ever discovered. Photo courtesy of Field Museum, photo by Martin Baumgaertner


Field Museum Details
Open Thursday–Monday, 9 a.m. to 5 p.m. (last admission is at 4 p.m.)
Recommends reserving pre-scheduled dates and time slots online
In-person, day-of ticket availability is not guaranteed
Accepts CityPass & ASTC Travel Passport Program
Offers discounted tickets and select "free days"
Parking and public transit are available
Has grab-and-go dining options
6. The Shedd Aquarium
Another Museum Campus inhabitant, the Shedd Aquarium has plenty to offer families and kiddos of all ages. Its mission is to spark compassion, curiosity and conservation for the aquatic animal world.

The "Shedd" certainly delivers an educational experience that makes animal lovers (like me) really proud to have such a gem in our city.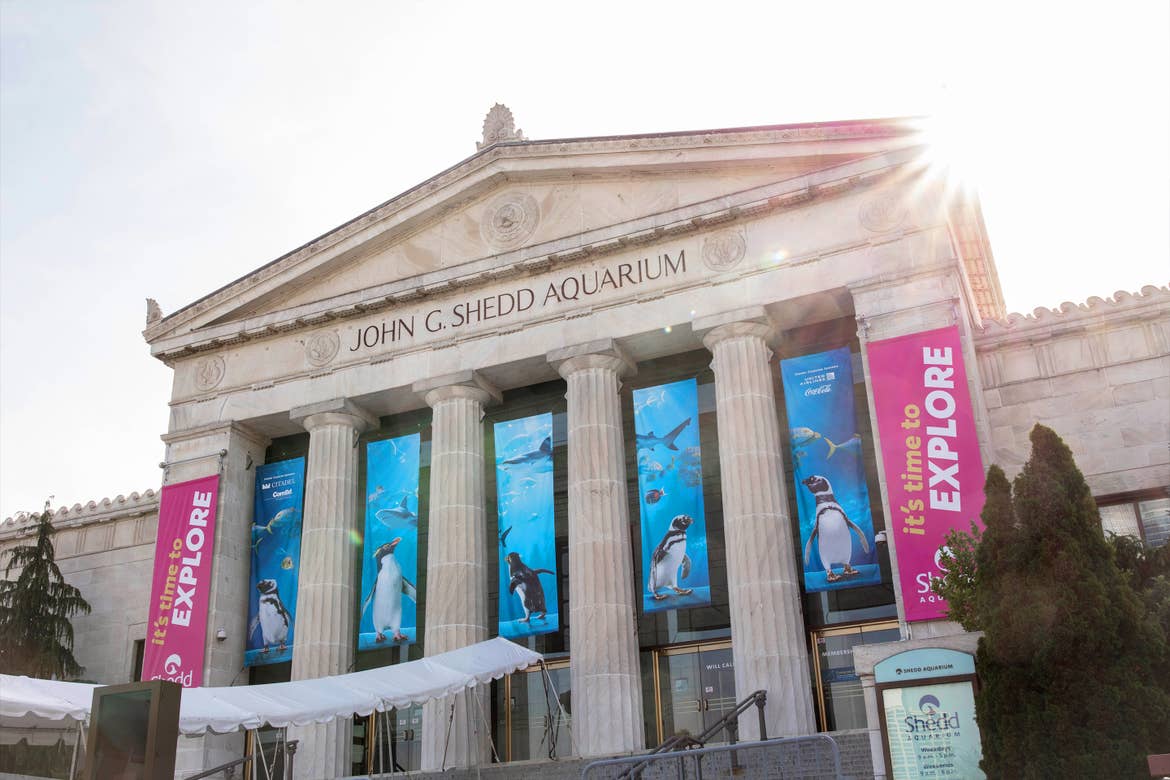 Photo courtesy of Shedd Aquarium

My personal favorite exhibit is the Polar Play Zone, where kids can wear a "penguin suit" and adults can marvel at the beauty of the Arctic waters.

If you want to meet a few internet celebrities, be sure to sign up for the Penguin Encounter, a 30-minute experience with Annie, Edward and Wellington (who happens to be the OLDEST penguin in the country at 33).

What makes them celebrities? Let's just say that during the aquarium's closure in 2020, these three managed to "break" the internet.

During their enrichment exercise (with the assistance of their animal care experts), the penguins ventured beyond their enclosure and walked the halls of various exhibits.

With their help, the Shedd has and will continue to bring people closer to animals and their ecosystems.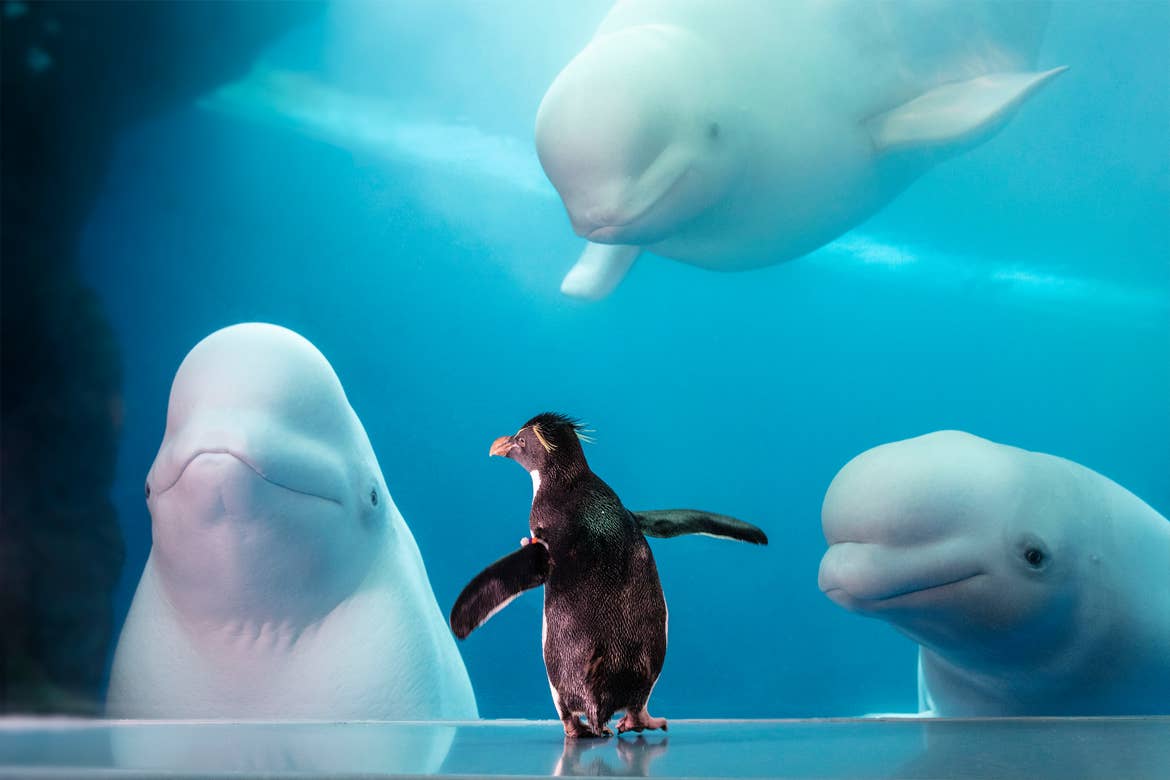 Wellington really enjoyed his time with the Belugas. Photo courtesy of Shedd Aquarium


Shedd Aquarium Details
Open Thursday–Monday, 9 a.m. to 6 p.m. (last admission is at 4 p.m.)
Requires advance purchase of pre-scheduled tickets
Accepts CityPass
Offers discounted tickets and select "free days"
Parking and public transit are available
Has grab-and-go dining options
5. The Adler Planetarium
While it's the third location on our Museum Campus, the Adler Planetarium was actually the first planetarium in the U.S.!

On a personal note, this was also my first Chicago museum as a first-grader from Neil Armstrong Elementary School (space is a big deal to me, ok?).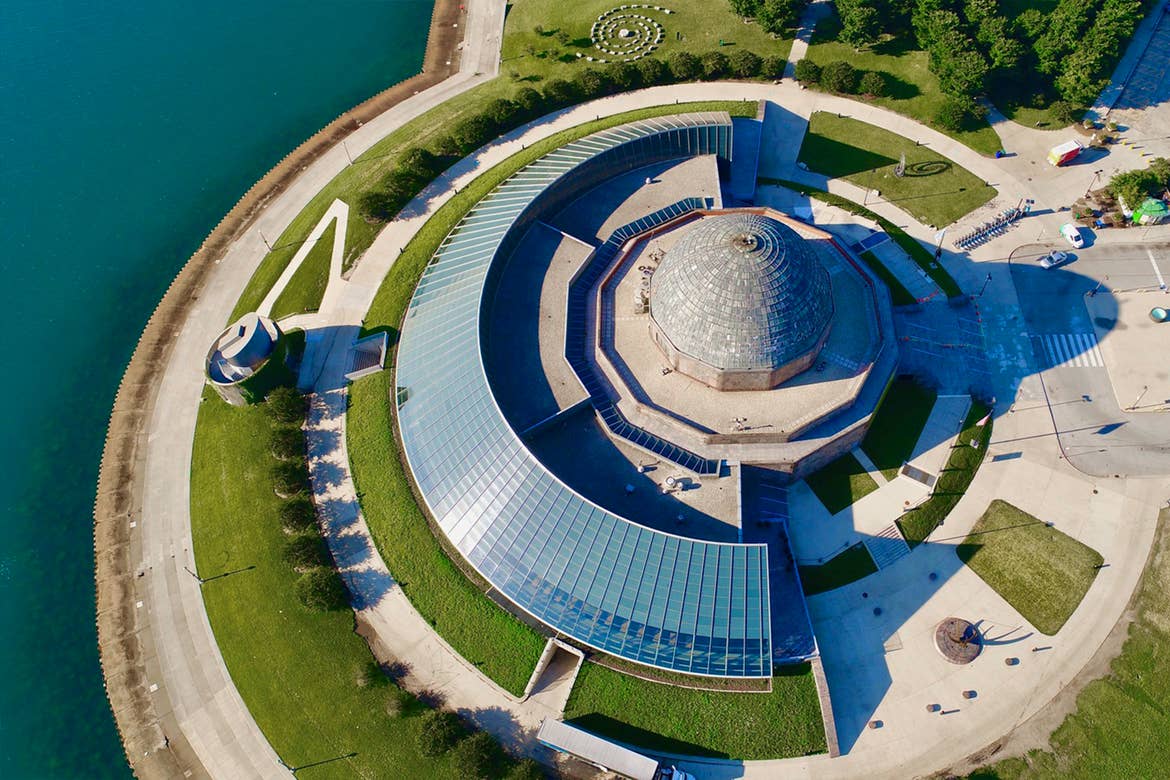 Photo courtesy of Adler Planetarium

The Adler Planetarium connects people to the universe and each other with a variety of interactive experiences and artifacts that'll immerse you with the wonders of space and time.

My favorite exhibit hands-down is Mission Moon where you can:
Watch America's first steps onto the moon
Launch a rocket
Rescue the crew of Apollo 13
And hear about NASA's Captain James A. Lovell, Jr.'s time in space
The Planetarium's ability to provide our community with youth STEM programs, neighborhood skywatching events and other outreach projects have made a great impact.

If you plan on visiting anytime soon, I'm sure you'll think it's out of this world. 😉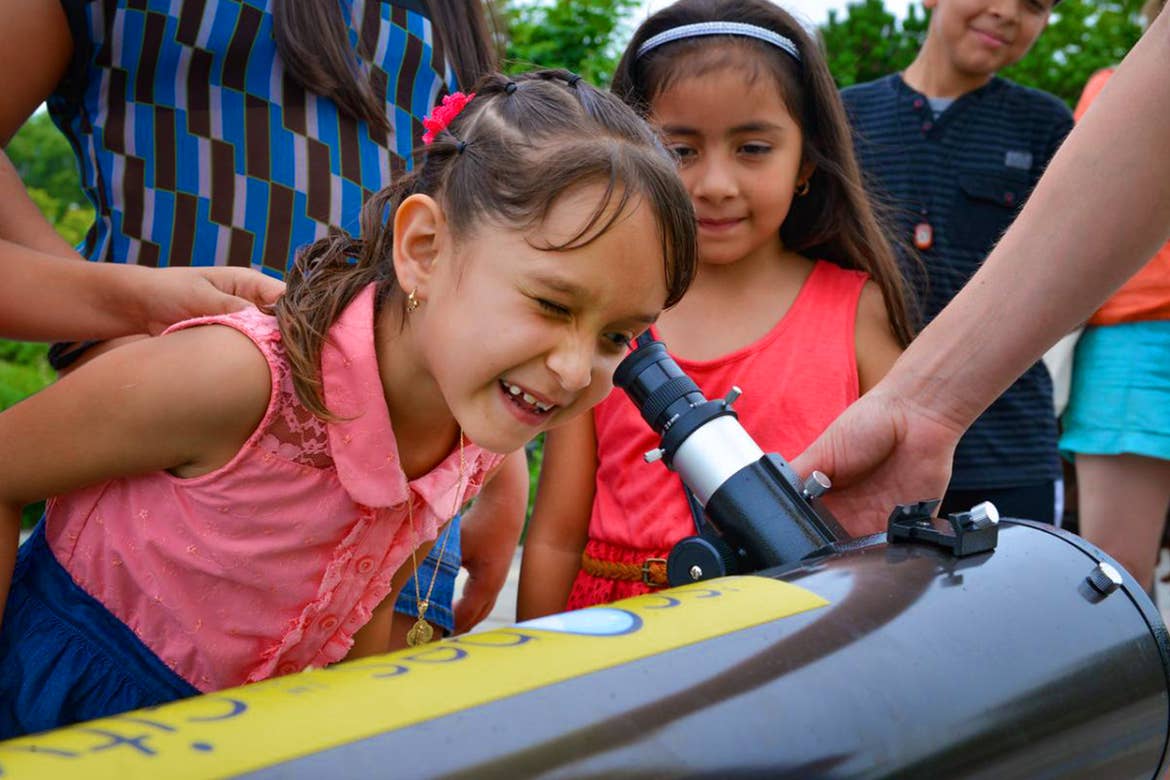 Photo courtesy of Adler Planetarium


Adler Planetarium Details
Full museum reopening will take place in March 2022. See website for more details.
Requires advance purchase of pre-scheduled tickets
Accepts CityPass
Offers discounted tickets and select "free days"
Parking and public transit are available
Has grab-and-go dining options
4. Art Institute of Chicago
As a Graphic Design major, I'm certainly not obligated to tell you how great the Art Institute is … but I feel like not mentioning it would require me to turn in my degree…

It's consistently rated one of the top museums in the world and affectionately admired by Chicagoans (because who doesn't love seeing what kind of outfits the "Lions" will wear next?).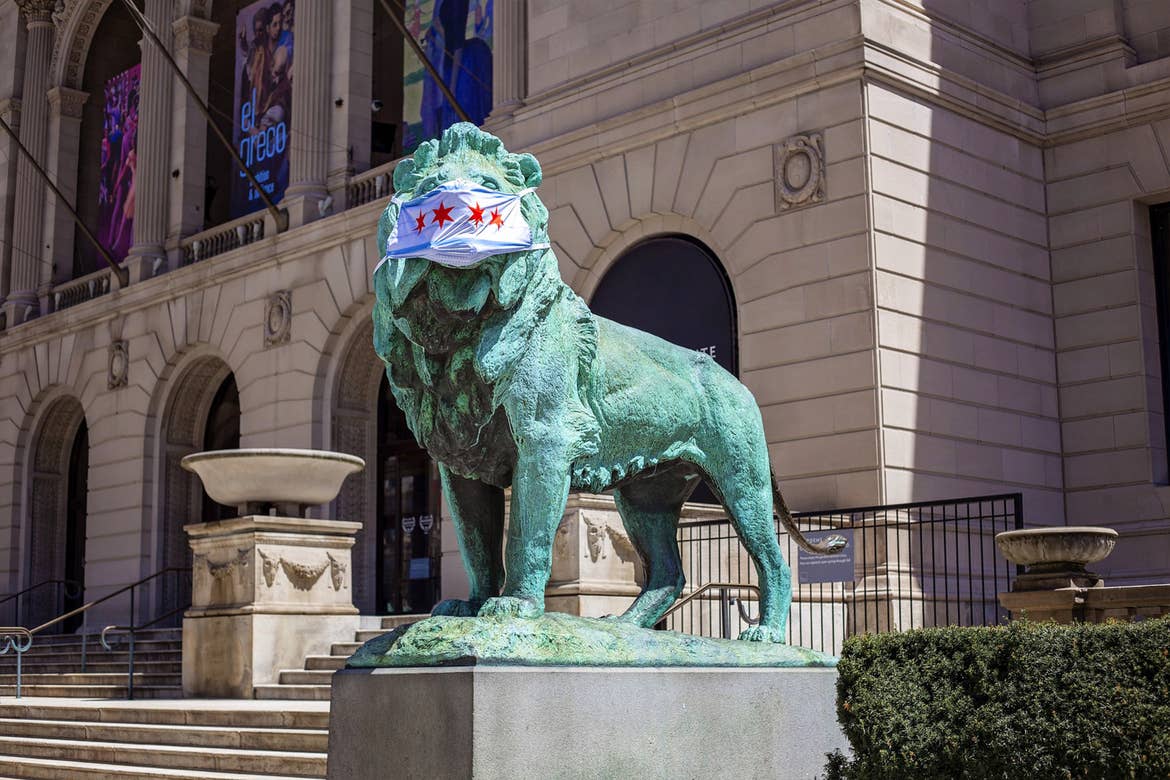 Adults, tweens and all those in-between will be captivated by the works of many master artists (no passport or travel to Paris required).

The Art Institute is home to the greatest collection of Impressionist paintings, including works by Monet, Seurat, Renoir and Van Gogh.

And if you're looking for a more modern setting, the Modern Wing contains extraordinary collections of artists, such as Picasso, Dalí, Matisse and Pollock.

If you find yourself short on time, they've already curated "What to See in an Hour" to make the most of your visit!

While I'm grateful to have seen some of the world's most notable artwork, I was super bummed to have missed an exhibit highlighting two popular Chicagoans: The Obama Portraits.

I hope one day I will be able to see the portraits, Kehinde Wiley's "Blooming Possibility" and Amy Sherald's "An Accessible Icon," in real life.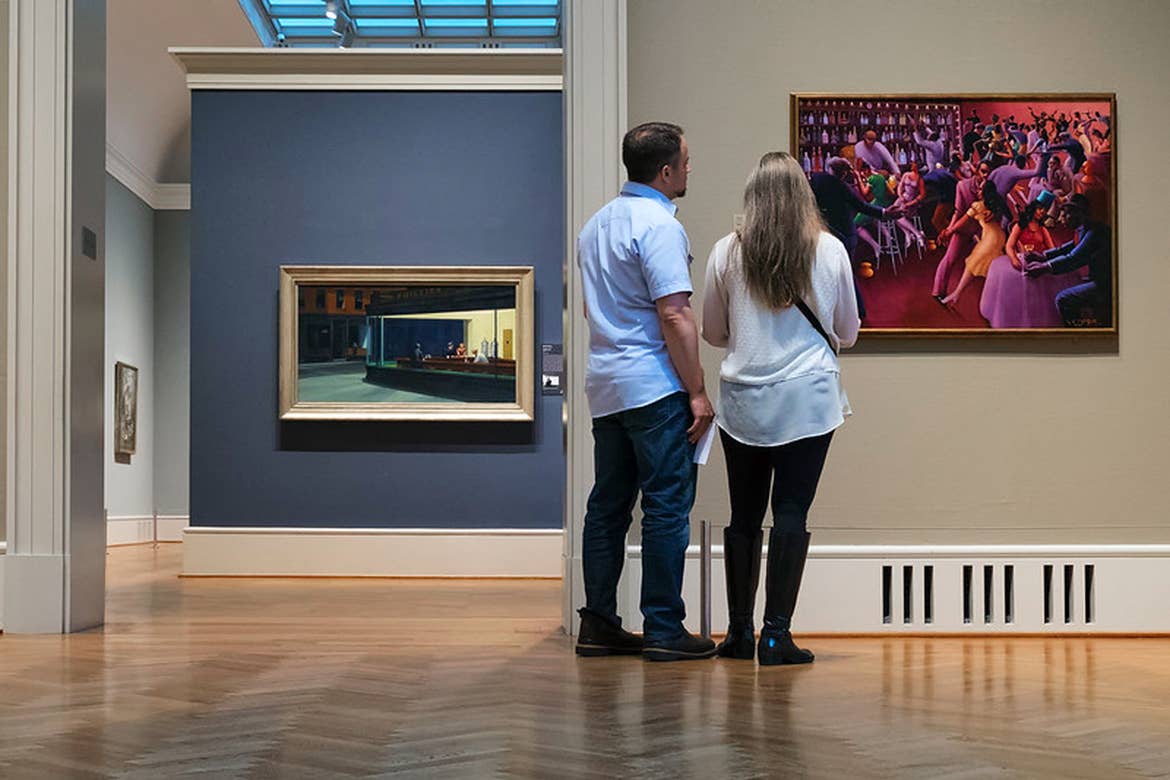 Two of my favorite paintings, 'Nightlife' by Archibald Motley (front) and 'Nighthawks' by Edward Hopper (back). Photo courtesy of Art Institute Chicago, taken by Timothy Neesam


Art Institute of Chicago Details
Open Thursday–Monday, 11 a.m. to 6 p.m. (last admission is at 4 p.m.)
Requires advance purchase of pre-scheduled tickets
Accepts CityPass
Offers discounted tickets and select "free days"
No parking on-site
Public transit is available
Artworks occasionally go off view for imaging, treatment or loan to other institutions
---
Ready for Your Illinois Adventure?
Staying at our Fox River Resort gives you all the fresh-air adventures, nature and quiet of Sheridan. Plus, you're still just an hour's drive away to the Windy City excitement of Chicago. Win-win!

And no matter what kind of weather blows in, you can enjoy our Pirate's Cay™ Indoor Waterpark. (Key word: indoor!)

Book your stay today to enjoy a family getaway in Illinois.
---
3. Chicago Architecture Center
I like to think most Chicagoans are "architect nerds," but I think that's just because I spent a majority of my childhood at the former Chicago Architecture Foundation or riding its iconic Architecture Boat Tour.

But even if you're not a native, the new and improved Chicago Architecture Center has something for everyone!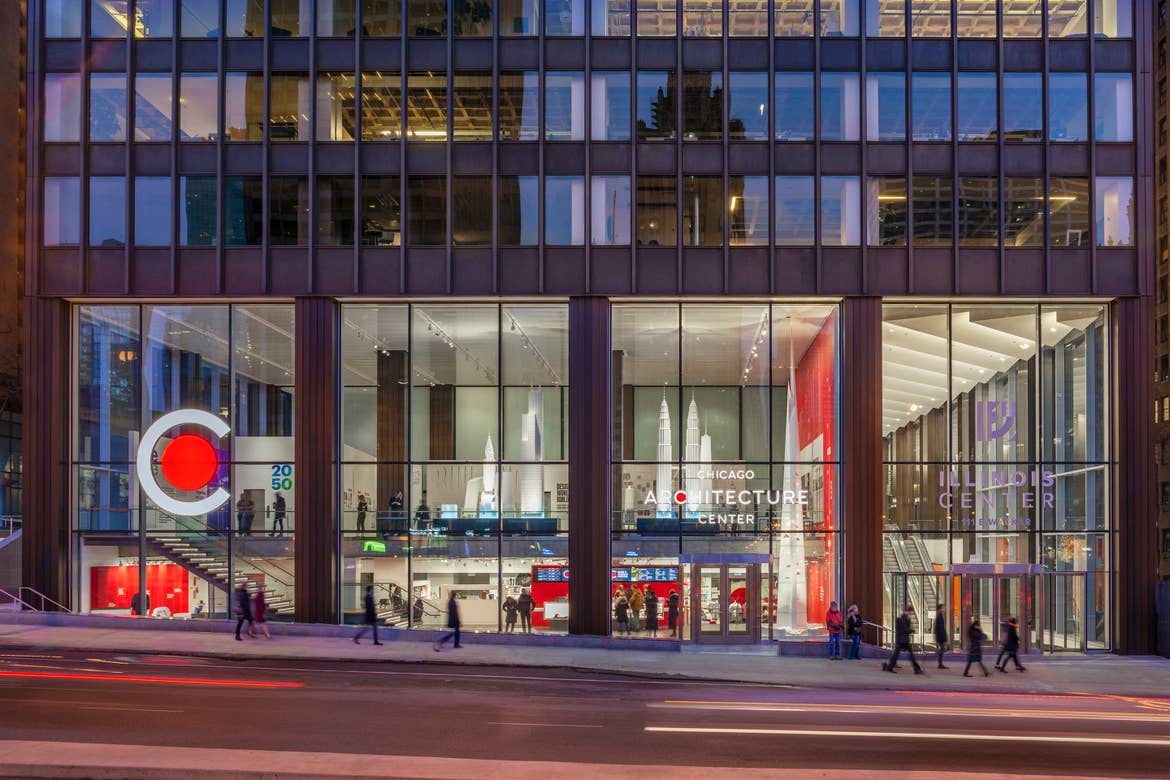 Photo courtesy of Chicago Architecture Center, photo by James Steinkamp

The stories of our city begin here — where Chicago's international influence and record-breaking construction hopes to continue inspiring people to discover why design matters.

Each exhibit is curated in a way that makes my designer heart happy.

So much so that when my cousin (who's an architect) comes into town, we visit each time to see what projects are being highlighted on an international and local level as a way to inspire our work.

Our favorite exhibit in the new facility is the Chicago City Model Experience.

It's considered the "main event" of the gallery and contains a model of Chicago with 4,000 detailed miniature buildings and interactive elements of its growth…

It also shows the rebirth after the Great Chicago Fire (remember the "cow lady" I mentioned earlier?).

So, whether you're a fan of Frank Lloyd Wright or just want to admire architecture while eating a Chicago Beef Frank, I recommend giving this museum a visit!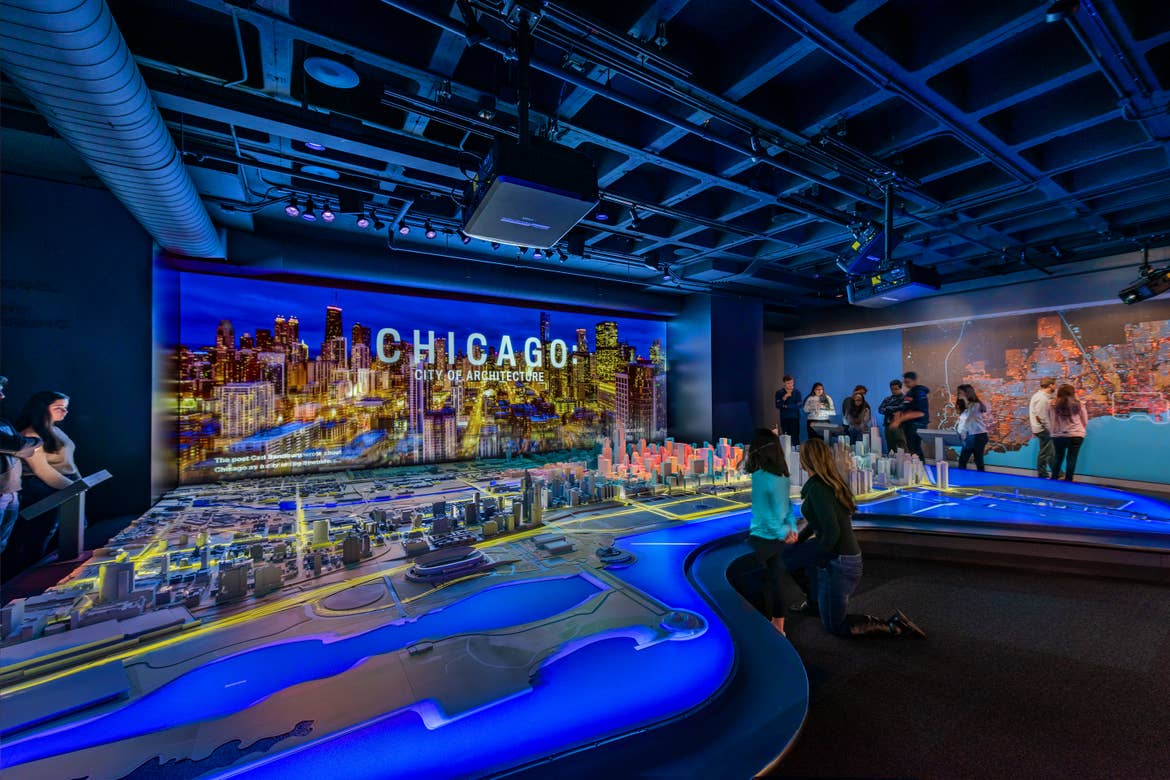 Photo courtesy of Chicago Architecture Center, photo by James Steinkamp


Chicago Architecture Center Details
Open Thursday–Monday, 10 a.m. to 5 p.m. (last admission is at 4 p.m.)
Accepts CityPass
Offers discounted tickets
No parking on-site
Public transit is available
2. Museum of Science + Industry
Hands-down, the Museum of Science + Industry will always be the Chicago museum I visit the most. Why might you ask?

Because the entire space is the most engaging and fun experience you will ever have in a museum!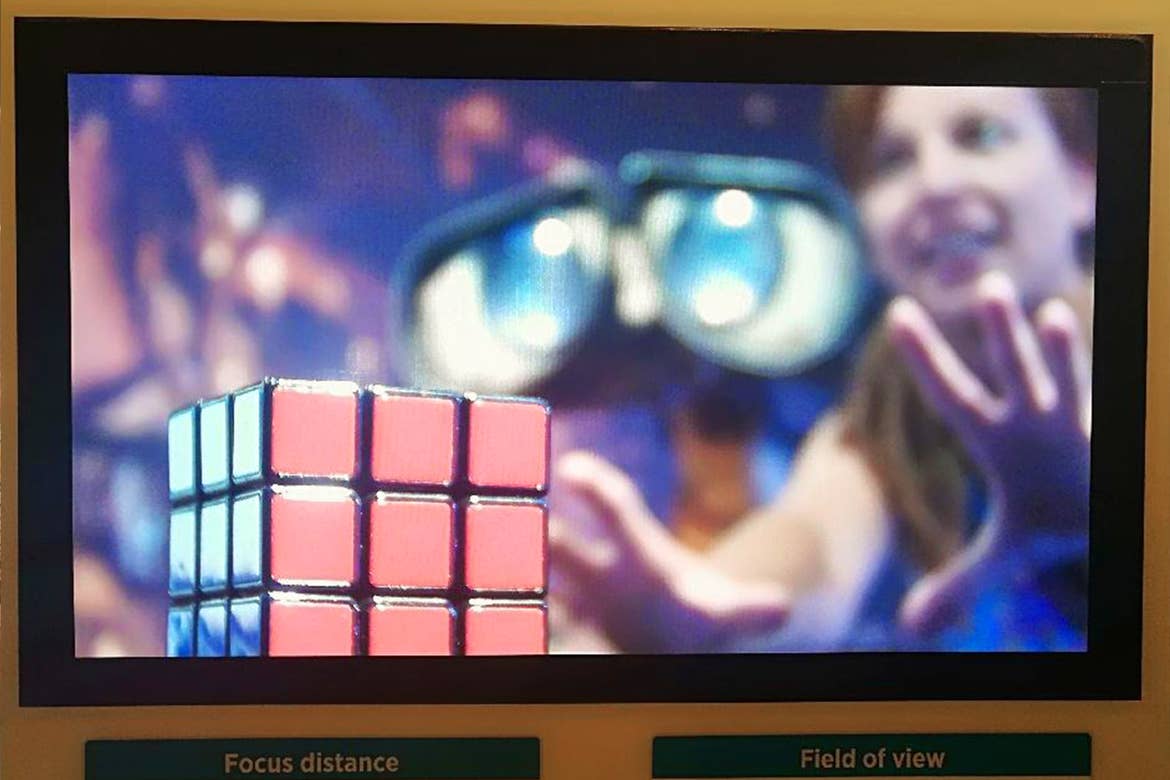 The Science Behind Pixar interactive exhibition allowed guests to test elements of animation like focusing a camera.

It's designed to inspire and motivate children to achieve their full potential in science, technology, medicine and engineering.

For decades, the museum has provided a wonder-filled learning environment for kids, who can create a 40-foot water vapor tornado at their fingertips, as well as bewilderment in adults, who can learn about the complexities and shared experiences of the human body.

I personally enjoy all the permanent exhibits offered, but the past few years of touring exhibits have really blown me away.

On several separate occasions, I've seen exhibits presented by:
The Walt Disney Archives
Pixar Studios
The current Marvel: Universe of Super Heroes — which happens to be the largest exhibit celebrating this franchise with more than 300 artifacts!
Safe to say, if you're visiting soon, you're going to have a 'Marvel-ous' time.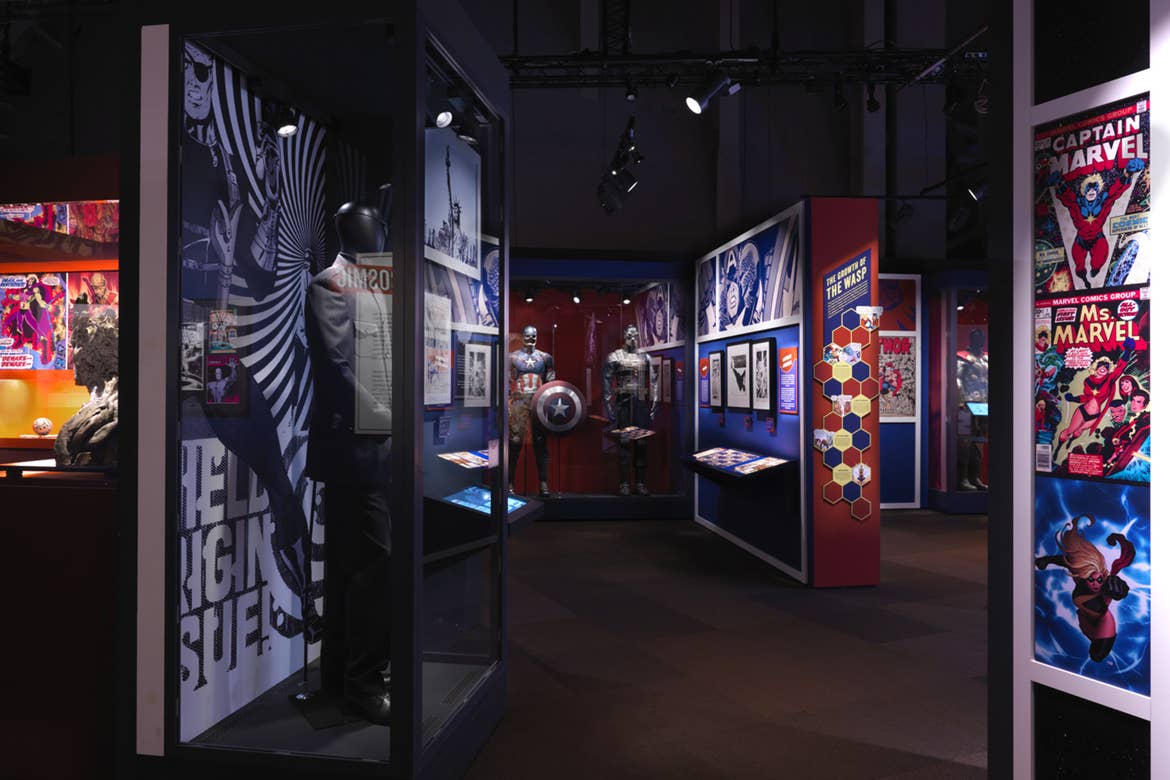 Photo courtesy of Museum of Science and Industry, Chicago, photo by Sandro Vannini


Museum of Science + Industry Details
Open Tuesday–Sunday, 9:30 a.m. to 5:30 p.m.
Requires reserving pre-scheduled dates and time slots online
Accepts CityPass
Offers discounted tickets and select "free days"
Parking and public transit are available
Has grab-and-go dining options
1. Cantigny Park — First Division Museum
About 33 miles from the heart of Chicago, you'll find this hidden gem in the suburbs. It has brought my family many memories over the last 20+ years.

Cantigny Park serves communities by providing opportunities for learning, recreation and civic engagement — all values of the former estate owner, Robert R. McCormick (who founded the Chicago Tribune).

The park recently underwent a renovation of its entire estate and grounds, which included enhancing its stunning gardens that provide details on its beauty, horticulture and how we can continue to protect our environment.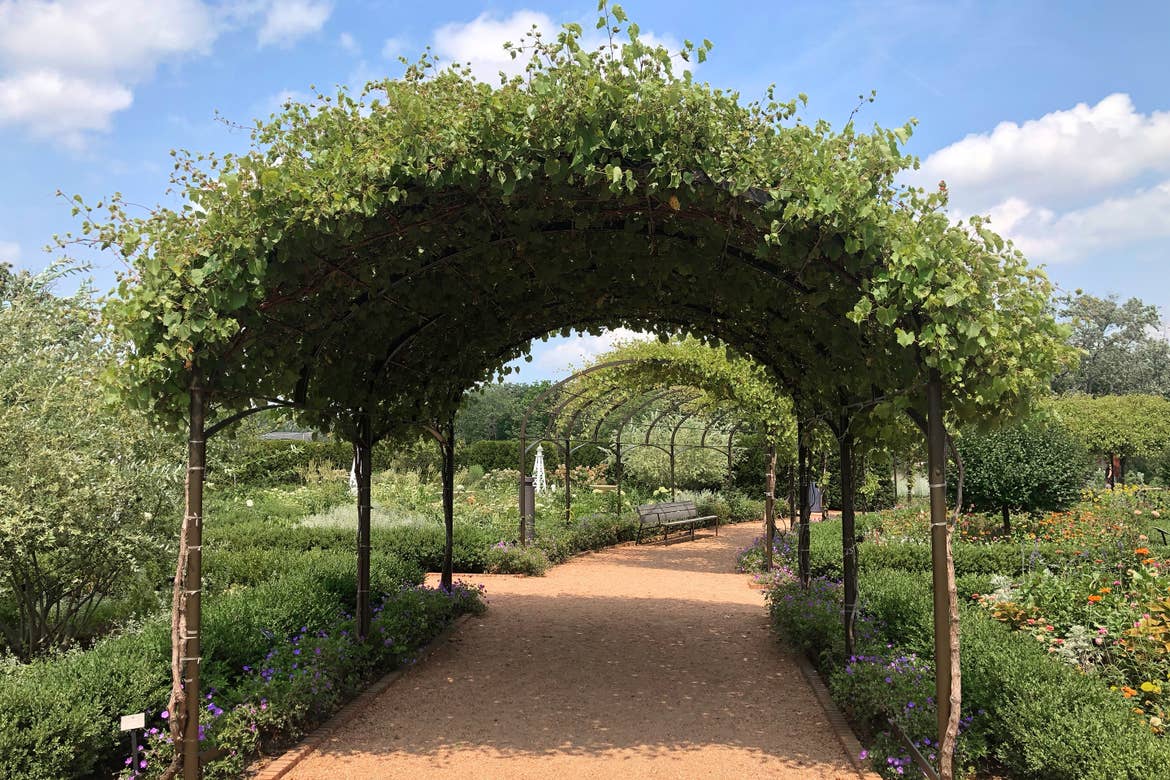 Take a stroll through the gardens near the McCormick Estate

We recently visited the new rose garden, and the vibrant colors and scents make you feel like you've stepped into another world away from the "hustle and bustle" beyond its greenery.

The actual home of Mr. McCormick is in its final phases of restoration and will reopen for tours in 2022.

My favorite experience here is at the First Division Museum located near the entrance. It immerses you in the history of the U.S. Army's notorious 1st Infantry Division as a tribute to all who have served and continue to serve and protect this nation.

The museum curates an experience that allows you to walk in the boots of soldiers from the First World War to our current conflicts by sharing sights, sounds and first-hand accounts from heroes of the past and present.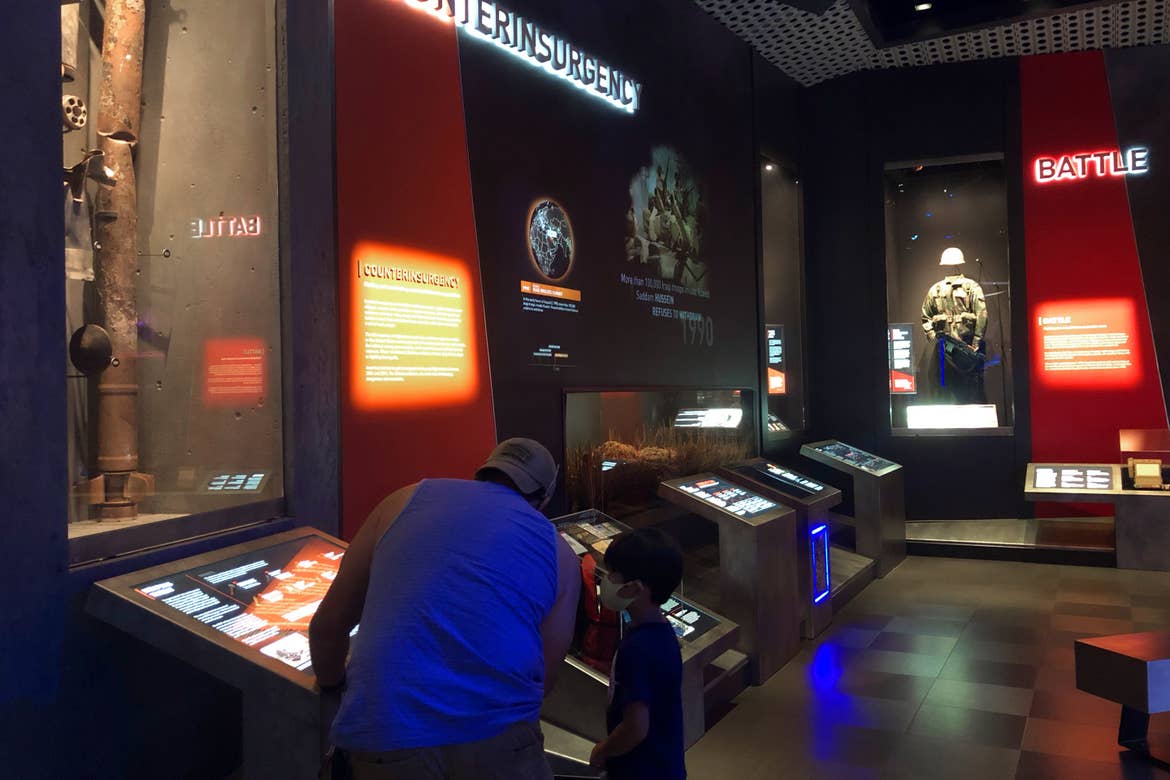 Edrian shares some of his personal experiences as a Veteran of the US Army with our nephew in the newest exhibit hall.

The amount of passion and care put into this museum is an experience unlike any other I've been to.

Even my fiancé, who served two tours during his time in the U.S. Army, was almost brought to tears because he felt that his service was represented in a way that humbly humanized the service of a soldier.

And if you're looking for even more, you can step outside and discover the iconic tank park featuring armored tanks from different conflicts of the past 100 years.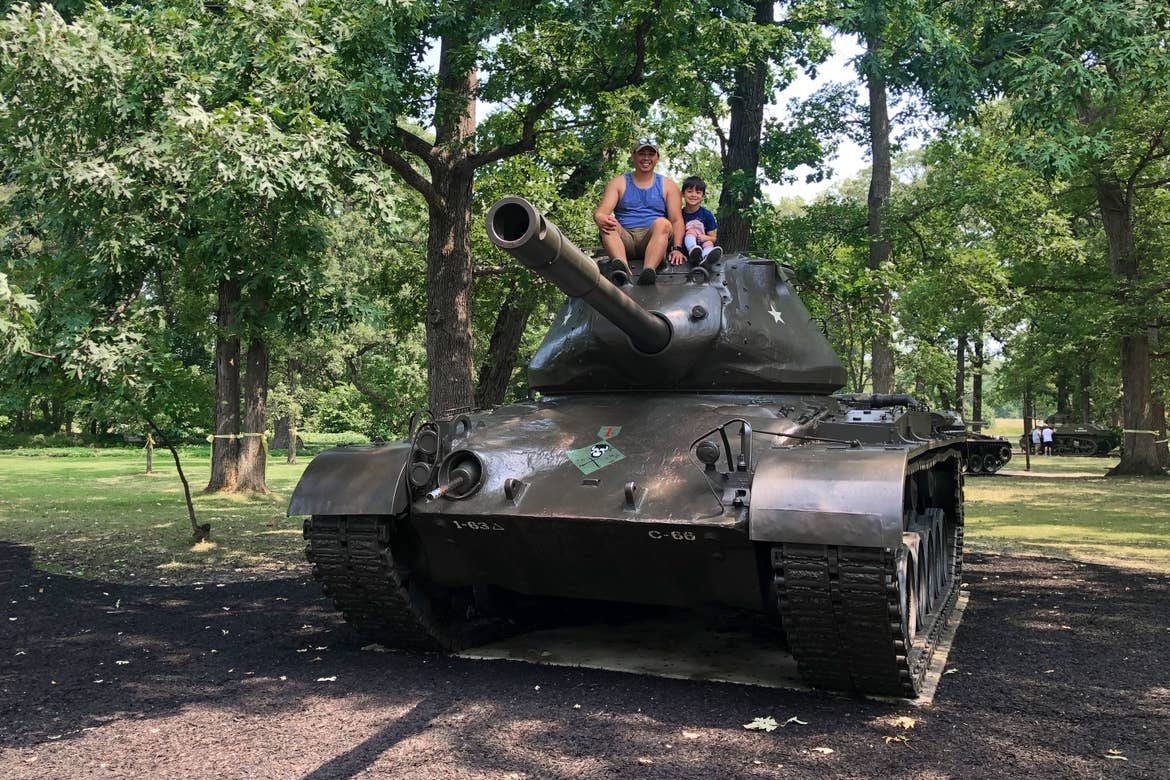 If you need to know just how much I love this place, I'm delighted to share that my fiancé and I will be saying our "I Do's" here next summer!

Because what girl doesn't dream of getting married in a rose garden and climbing ALL the tanks with the love of her life?


My Tips for Visiting These Chicago Museums
I'd like to share a few final tips to help you make the most of your next visit to Chicago's museums!

Always be sure to check the museum's website before you go for the most up-to-date information.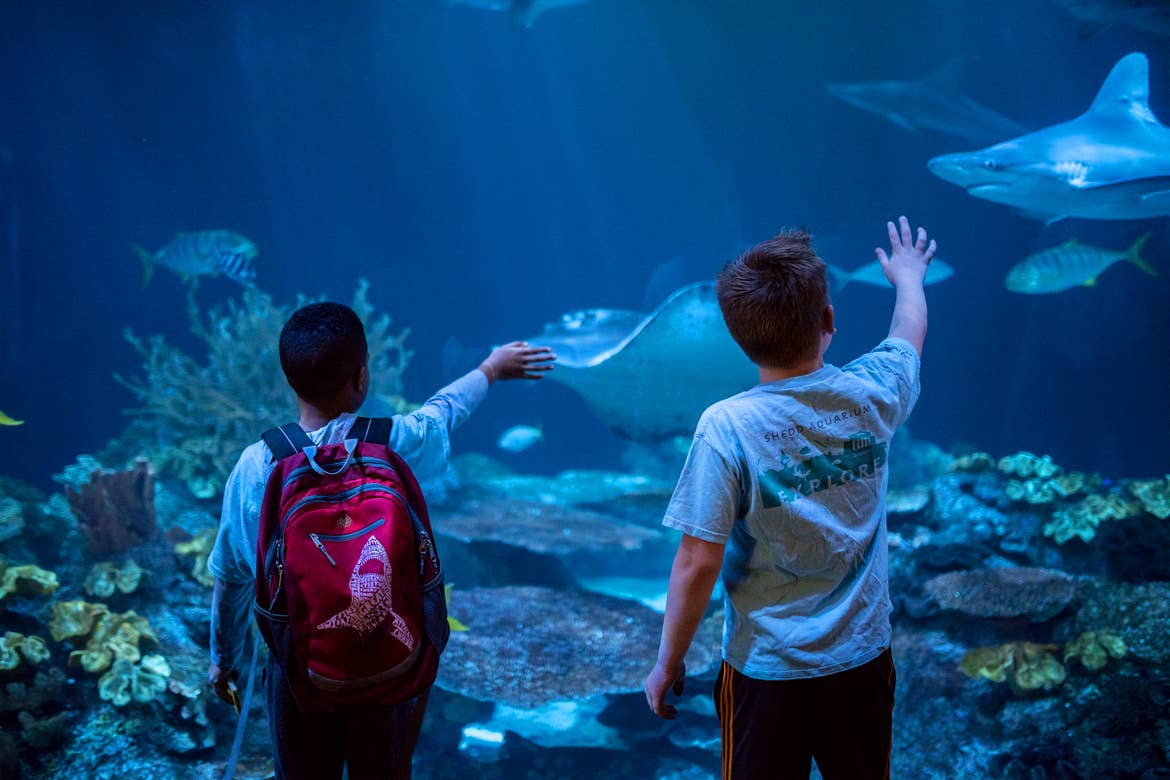 Photo courtesy of Shedd Aquarium


Get there early.
Saturday afternoons are the busiest for most museums, so if you can't come any other day of the week, I recommend arriving before the doors open (or purchasing tickets in advance if available).


Bring snacks and water.
Most Chicago museums will allow you to bring in your own snacks to enjoy at designated areas. Right now, some even provide seating at reduced capacity with tables spaced farther apart.

You can also bring your own closed water bottle and some museums might have contactless filling stations. (Due to safety guidelines, manual fountains may be shut off right now, so you might need to buy it at the museum.)


Take note of photography rules.
Photography is often welcomed for personal use, but keep an eye out for signage about specific objects or areas that can't be photographed.

Try to respect artifacts and preservation efforts as much as possible.


Be mindful of others.
Some guests may have a limited amount of time or have come specifically to see an exhibit, so try to make sure you're not spending a lot of time in one spot. That way, everyone has an equal chance to see what they came for.


Where to Stay Near Chicago
Chicago is an incredible destination filled with opportunities for big-city sightseeing.

And while some people love staying in the heart of that atmosphere, there's a much quieter hidden gem about an hour away in Sheridan, Illinois: Fox River Resort.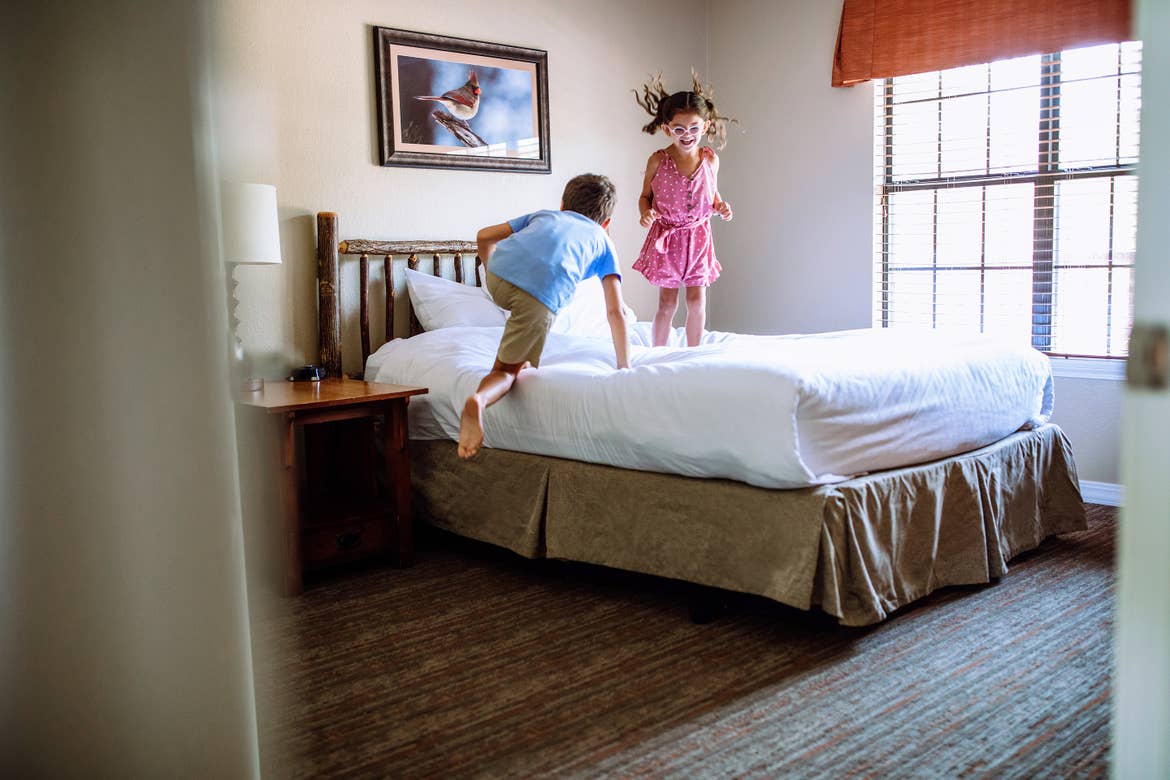 It's perfect for those wanting a more secluded retreat where they can easily take a quick day trip over to the city, while also enjoying the resort's:
Pirate's Cay™ Indoor Water Park
Villas with full kitchens and multiple bedrooms
Outdoor and indoor pools
Mini golf course
Watersports
And much more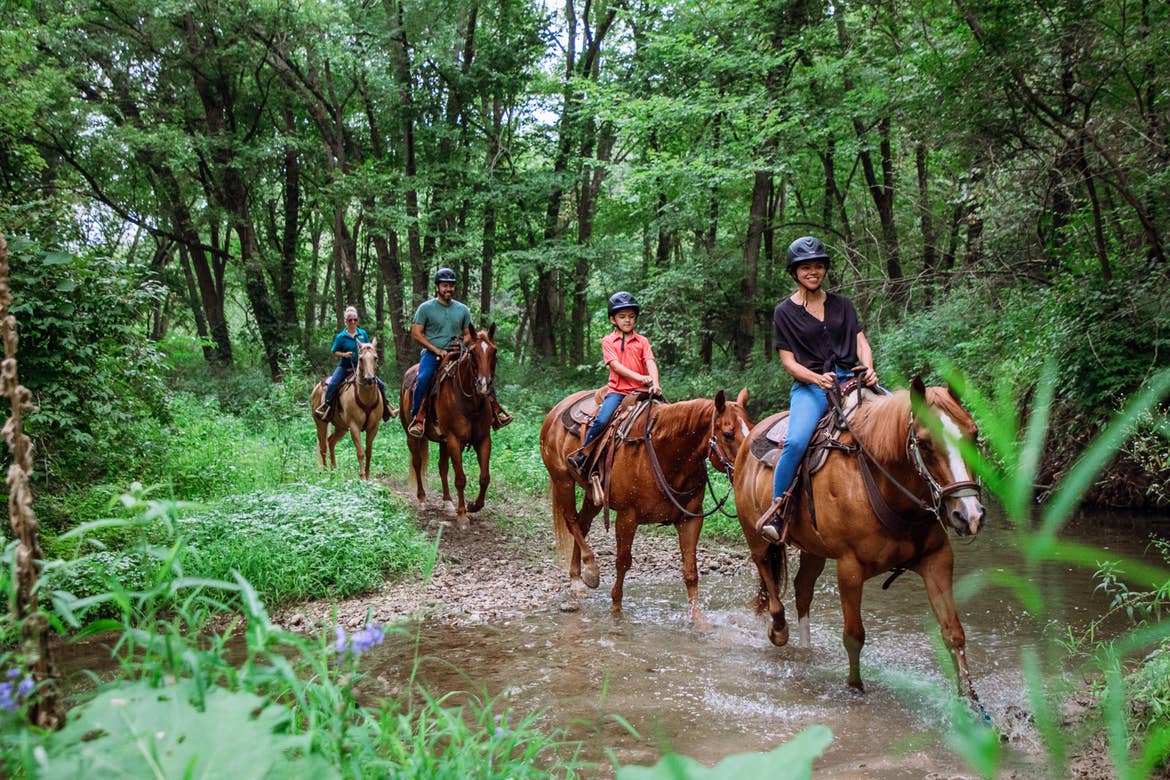 No matter where you choose to stay, visiting the Windy City is a bucket list destination. It has always provided me with knowledge and experiences that go beyond our zip code.

From seeing creatures from another continent to observing artifacts that have traveled across the world to admiring the history of our nation's heroes, these museums have it all!

It's my hope that the same Chicago museums that have brought myself and my family much joy can provide many memories and experiences for your family, too.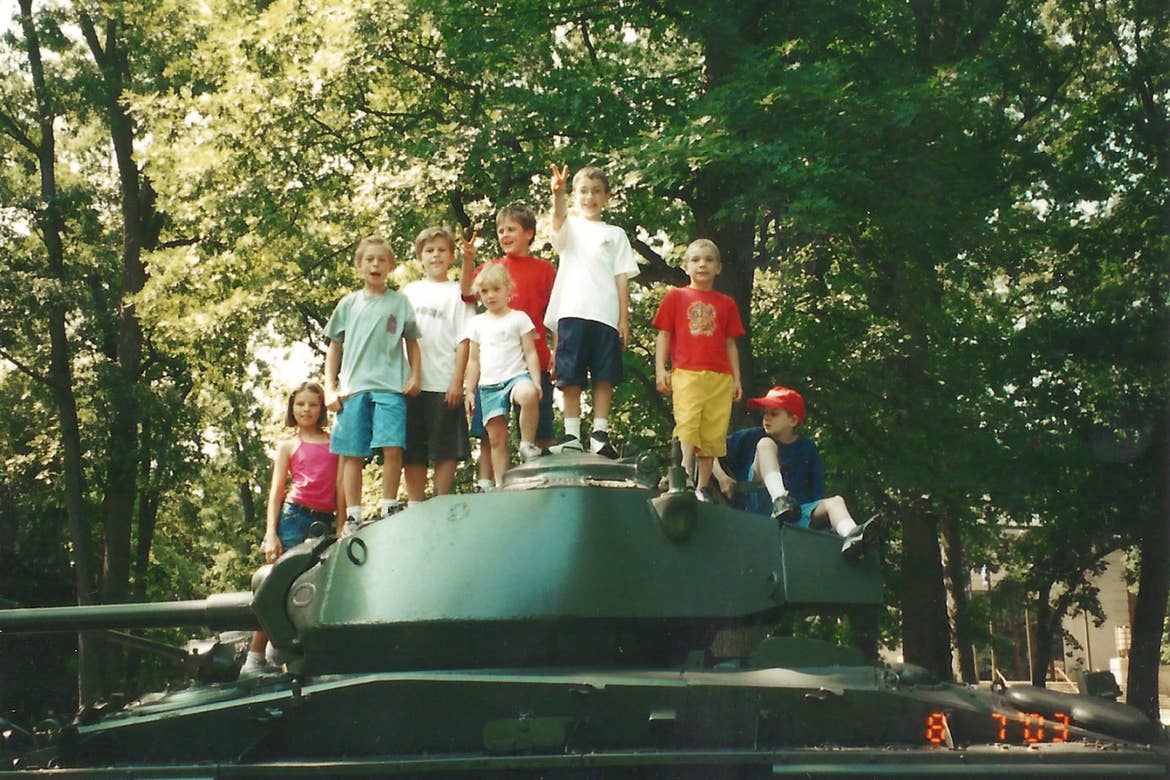 I will always cherish the memories my cousins and I had at all of this city's museums.

Whether you're doing a "schoolcation" with your kids, you're looking for a day to spend downtown, or you're a local on the hunt for new adventures, you can always rely on these world-class institutions to make learning fun!


All information is subject to change. This article is a curated guide and is neither sponsored nor considered an official endorsement. Please be sure to check information directly with any/all tours, guides or companies for the most up-to-date and direct details.