Jennifer C. Harmon
Jenn is the Editor-in-Chief of the Checking In travel blog. She loves coffee, wine, writing, traveling, working with all of our amazing guest bloggers, and getting to tell our guests', owners' and team members' vacation stories. Jenn and her husband, Anthony, have mastered the art of the long weekend couples' getaway (sans kids). And while it's too hard to pick just one type of "favorite vacation," her three-way tie would be: a snowboarding trip, going to Hawaii or sailing with Disney Cruise Line.
Take a break and unwind with picturesque views and soothing sounds that'll have you fantasizing about your next vacation.

Here are some tips to maximize your virtual vacation experience:


Expand the video to full screen by clicking the button all the way on the right in the video player
Be sure to turn the sound on to hear the soothing sounds of your vacation destination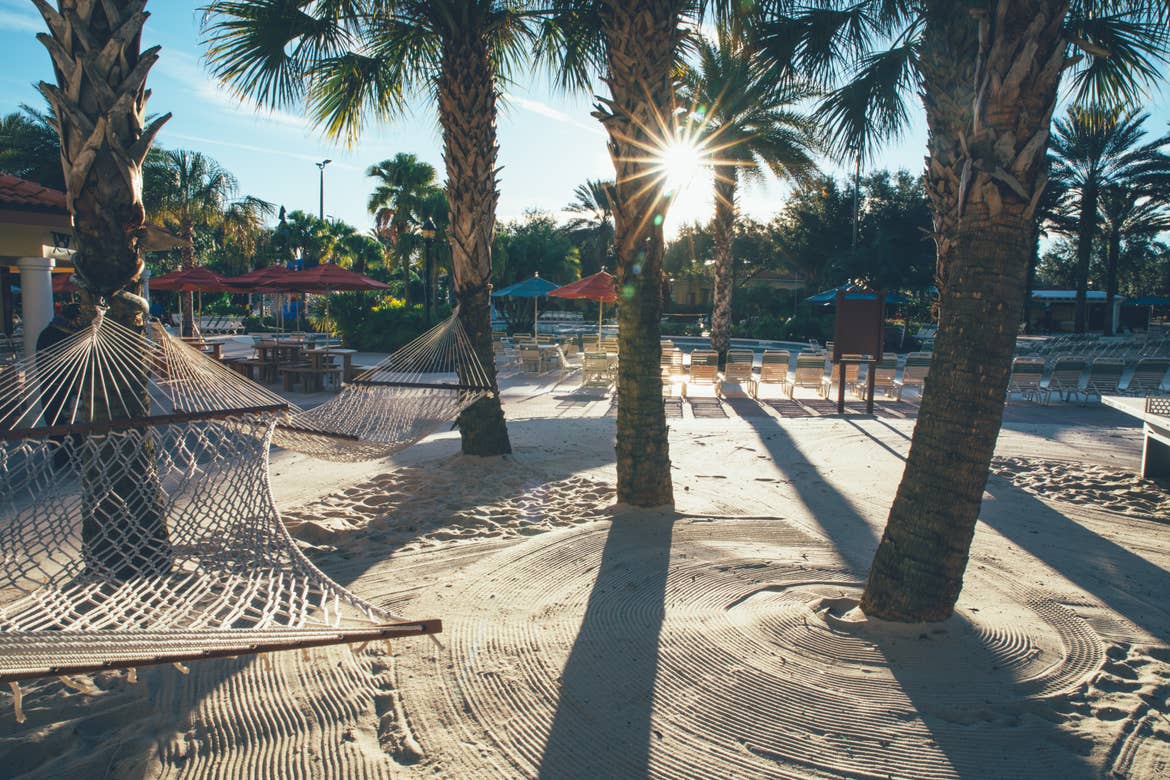 (And if you're really craving those I'm-on-vacation vibes, jam out to our travel-inspired Spotify playlists, get the kids excited with themed coloring sheets and activities and show off some dreamy vacay backgrounds in your next Zoom meeting.)
Hill Country Resort | Canyon Lake, Texas
There's nothing quite like watching a gorgeous sunset to unwind after a long day. And a Canyon Lake, Texas sunset is no exception!
Galveston Beach Resort | Galveston, Texas
Envision yourself strolling across the soft, sandy beach as you admire the beauty of this Gulf Coast sunrise (without losing a wink of sleep).
Cape Canaveral Beach Resort, Florida
Imagine sinking your toes into the sand as you watch this sunrise and listen to the crashing waves.
Orange Lake Resort | Orlando, Florida
Sit back and relax as you "float" down the lazy river and let the sounds of the waterfall wash over you.
Orange Lake Resort | Orlando, Florida
Picture yourself enjoying the gentle sway of a cozy hammock as you watch the clouds drift by in the beautiful blue Florida sky.
Panama City Beach Resort | Panama City Beach, Florida
Pretend you're strolling onto your very own villa balcony to see the clear blue ocean water with the calming sounds of the beach surrounding you.
All information is subject to change. This article is a curated guide and is neither sponsored nor considered an official endorsement. Please be sure to check information directly with any/all tours, guides or companies for the most up-to-date and direct details.