Jennifer C. Harmon
Jenn is the Editor-in-Chief of the Checking In travel blog. She loves coffee, wine, writing, traveling, working with all of our amazing guest bloggers, and getting to tell our guests', owners' and team members' vacation stories. Jenn and her husband, Anthony, have mastered the art of the long weekend couples' getaway (sans kids). And while it's too hard to pick just one type of "favorite vacation," her three-way tie would be: a snowboarding trip, going to Hawaii or sailing with Disney Cruise Line.
Explore this collection of recipes, activities, virtual "things to do" in Central Florida and more from the comfort of your own home — all inspired and brought to you by Orange Lake Resort in Orlando, Florida.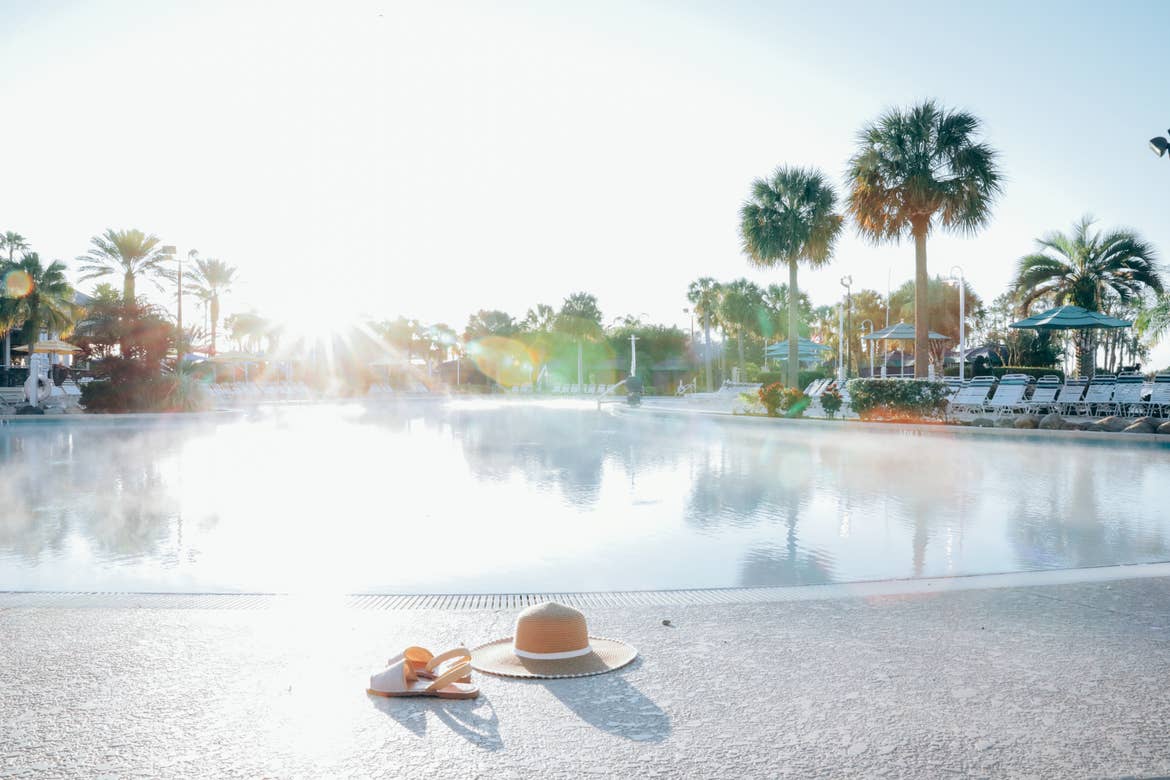 (Plus, you can find more at-home, resort-inspired fun by checking out our coloring sheets and activities, learning how to create your own rock garden, relaxing to the tranquil tones of our virtual vacation videos, getting yourself in vacation mode with our curated Spotify playlists and meeting the horses at our Piney Shores Resort!)
Recipes
While you're away from your villa kitchen, shake up your kitchen at home with a delectable dessert and delicious drink inspired by Orange Lake Resort:
Mojito-Making In Action!
Read the recipe for our fabulously fizzy mint mojito, and watch how it's made by one of our Tradewinds Bar & Grill craft cocktail connoisseurs at Orange Lake Resort. Then, try it on your own!
Coloring Sheets & Activities
Break out the crayons and colored pencils and print out some activities to keep your kids preoccupied during your next video meeting (wink.) Or, try your hand at DIY Living Room Mini Golf!
Top 15 Virtual Things to Do In Central Florida
Part of what makes visiting Orange Lake Resort so fun, besides the lazy river, of course, is all the exciting, nearby things to do. While travel is on hold right now, the fun doesn't have to stop. We've rounded up 15 of our favorite Central Florida virtual things to do for you to enjoy until your next visit to Orlando.
Read More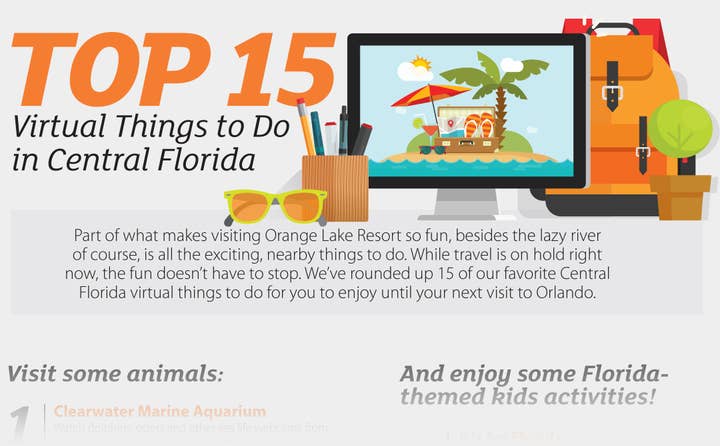 Virtual Vacation Videos
Experience River Island from the comfort of your couch:
Sit back and relax as you "float" down the lazy river and let the sounds of the waterfall wash over you.
Picture yourself enjoying the gentle sway of a cozy hammock as you watch the clouds drift by in the beautiful blue Florida sky.
Download an Orange Lake Resort Background
Update your phone, desktop or even your Zoom backgrounds with an Orlando video worth dreaming about:
All information is subject to change. This article is a curated guide and is neither sponsored nor considered an official endorsement. Please be sure to check information directly with any/all tours, guides or companies for the most up-to-date and direct details.