Tori Ferrante
Tori is a writer and editor for the Checking In travel blog. She's a wine lover, dog mother and adventure seeker who revels in finding those little-known, hidden gem spots. Her travel niche includes super budget-friendly, couples weekend getaways, and her absolute favorite vacations are the ones where she gets to explore new places with her husband, Brooks, and her fur son, Deagon.
With fall and the holidays quickly approaching, you might be looking for some delicious dishes to whip up for your family and friends. (Or if you're me, just for yourself because who likes sharing?)

This year, we partnered with Kraft Macaroni & Cheese to create a special menu (and to host super-special activities) for our annual Falladays event at 3 of our Texas resorts.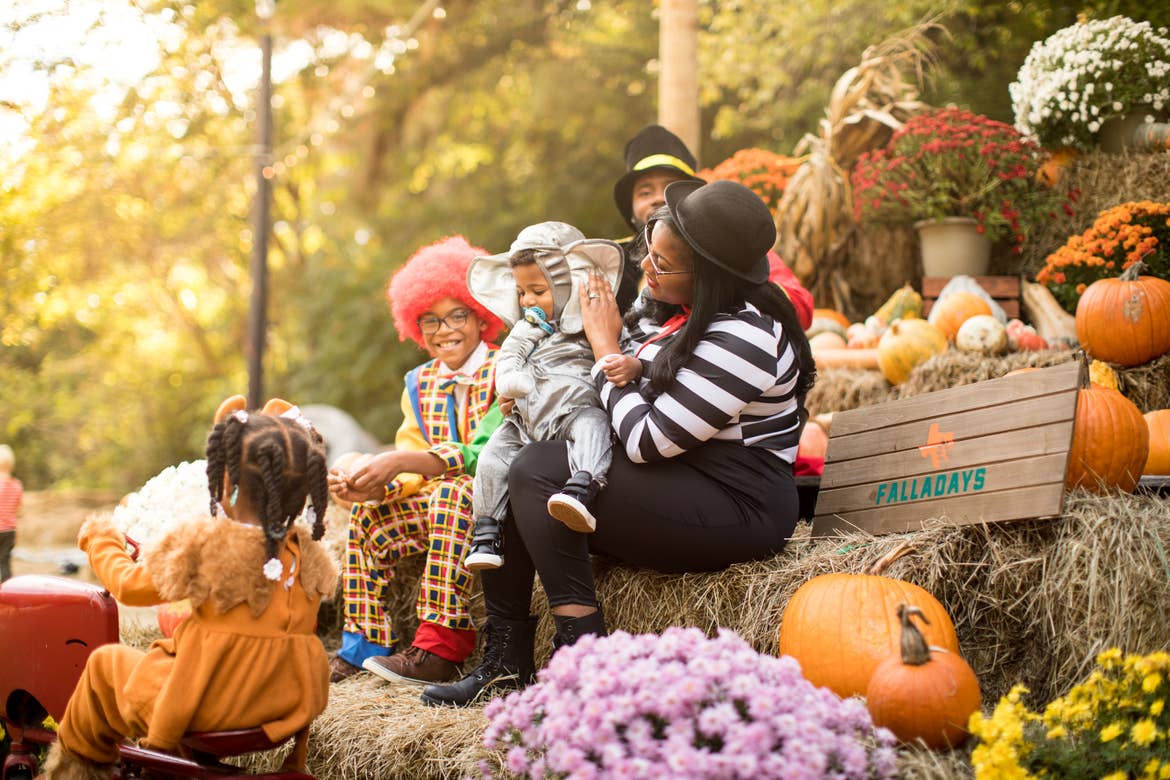 Enter: Chef Duane, the "big cheese" behind the gooey goodness.

He recently gave us an inside look at his inspiration for the Falladays menu, and we knew we absolutely needed to share a few of his culinary creations with our blog readers!

Lucky for us, Chef Duane gave us 3 cozy comfort food recipes from the Falladays menu:
While they're best experienced at our Villages, Hill Country and Piney Shores Resorts during Falladays, in the meantime ... may we suggest making them at home or in your villa kitchen?

DOWNLOAD RECIPES NOW

Ready for some Kraft Macaroni & Cheese culinary delights? Dive in below. Looking for a break from the kitchen? Book your autumn retreat to see — and taste — it all for yourself at Falladays!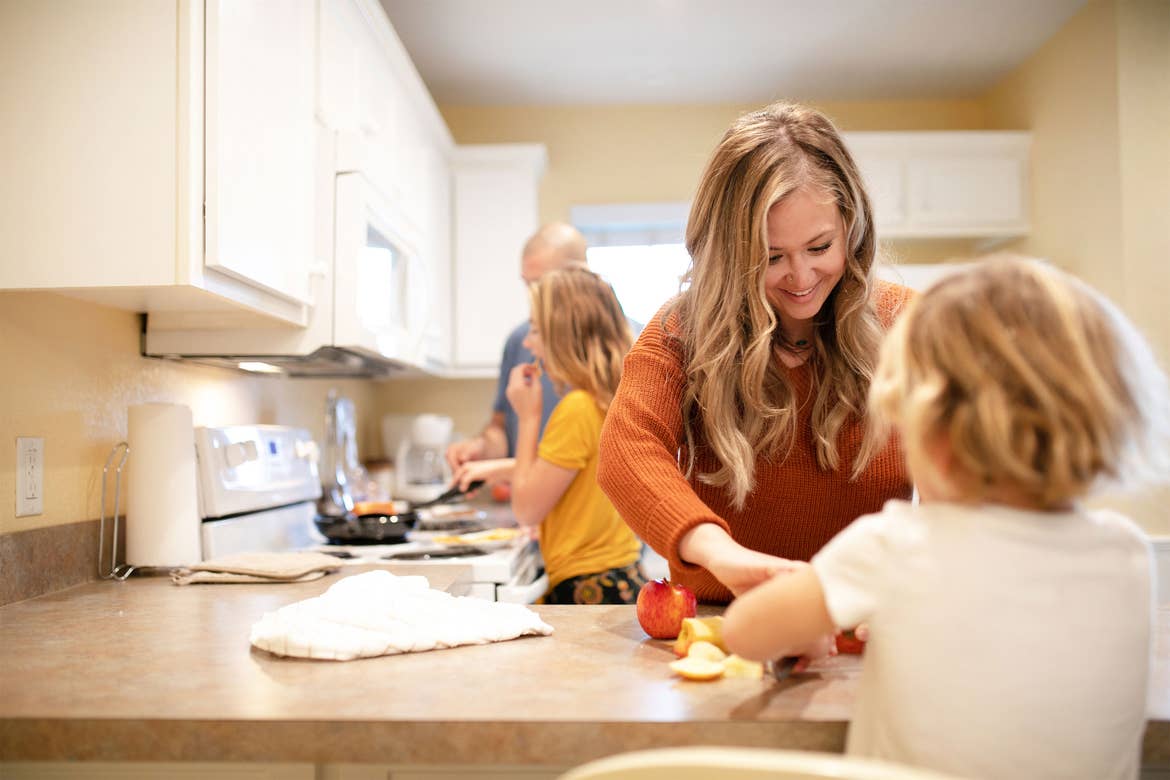 You can whip up any of these tasty recipes in your villa's full kitchen at our resorts!


Mac Attack Burger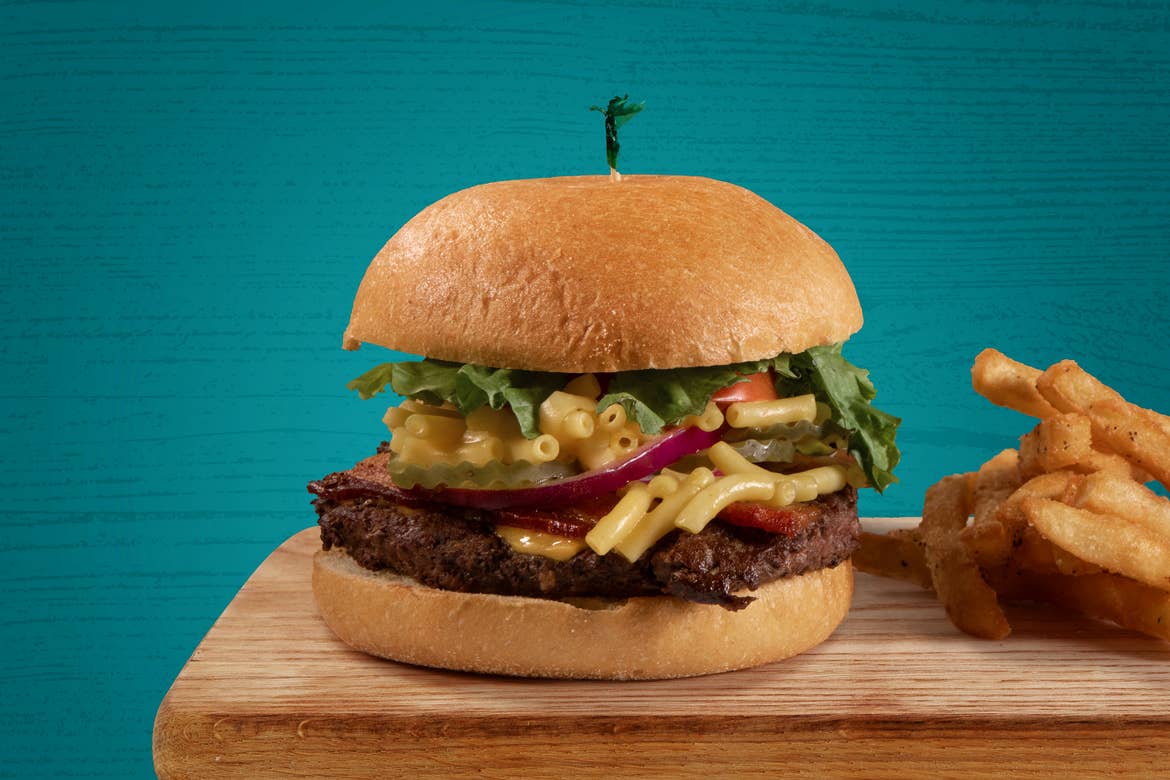 SERVINGS
4


INGREDIENTS
1 1/3 cups prepared Kraft Mac & Cheese

2 1/4 pounds Ground Beef

4 slices American Cheese

4 each Sesame Burger Roll, split and toasted

8 slices Cooked Bacon

4 each Leaf Lettuce

8 each Tomato Slices

16 each Pickle Slices

4 slices Red Onion

6 tablespoons Mayonnaise
DIRECTIONS
Step 1
Heat the Mac & Cheese and keep warm.

Step 2
Form the ground meat into 4 equal-sized patties.

Step 3
Cook the burgers over medium heat until desired doneness, flipping half-way through.

Step 4
During the last minute of cooking, top each burger with a slice of cheese and allow to melt.

Step 5
Assemble each burger by placing a cooked cheeseburger onto the bottom half of the roll. Top with 2 slices bacon, 1/3 cup Mac & Cheese, lettuce, tomato, pickle and onion. Cap off with the top half of the roll spread with mayonnaise.


---
Hungry for a Vacation?
---
Mac & Cheese Grilled Cheese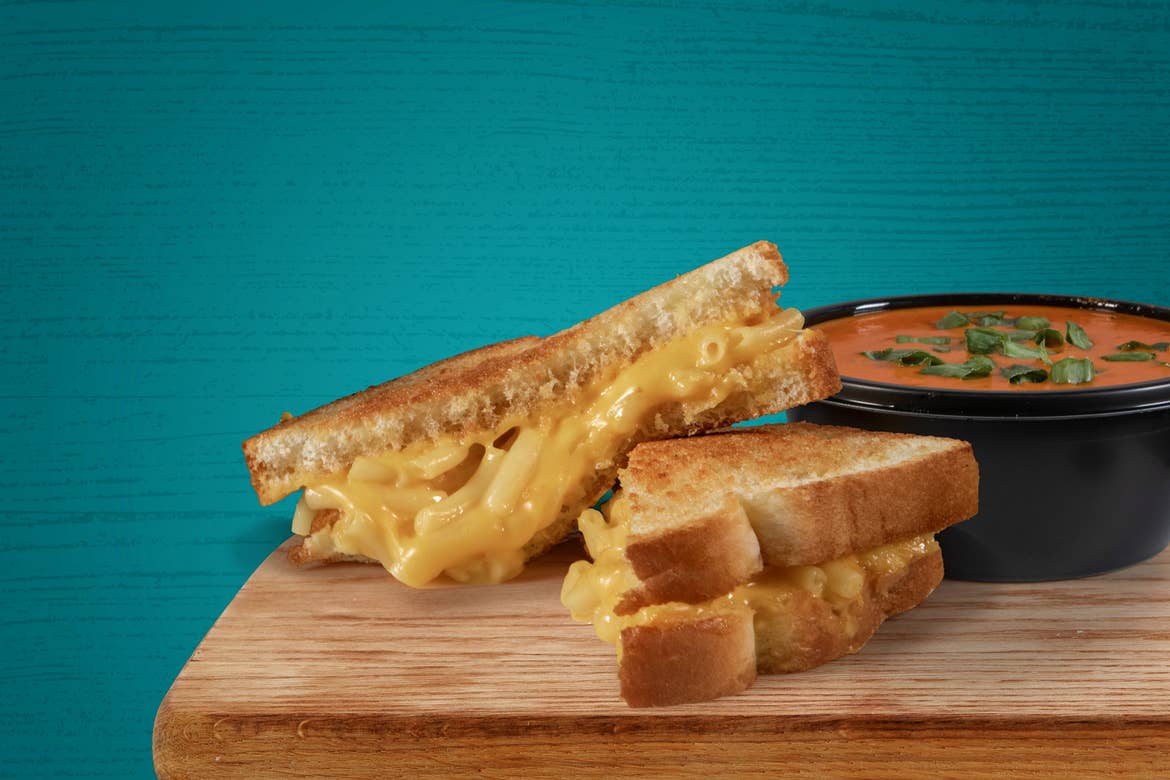 SERVINGS
4


INGREDIENTS
1 pound prepared Kraft Mac & Cheese

8 each White Bread Slices

2 1/2 tablespoons Butter, softened

8 each American Cheese Slices

5 cups Tomato Soup, heated
DIRECTIONS
Step 1
As needed, heat a pouch of Mac & Cheese.

Step 2
For each sandwich, spread 2 slices of bread on one side with butter.

Step 3
Top one unbuttered side with a slice of American cheese.

Step 4
Spread 4 ounces of Mac & Cheese over top. Layer another slice of American cheese over top and cap off with the second slice of bread buttered side out.

Step 5
Cook the sandwich over medium heat until lightly browned on both sides.

Step 6
Cut in half and serve with a cup of tomato soup.


Loaded Buffalo Chicken Mac & Cheese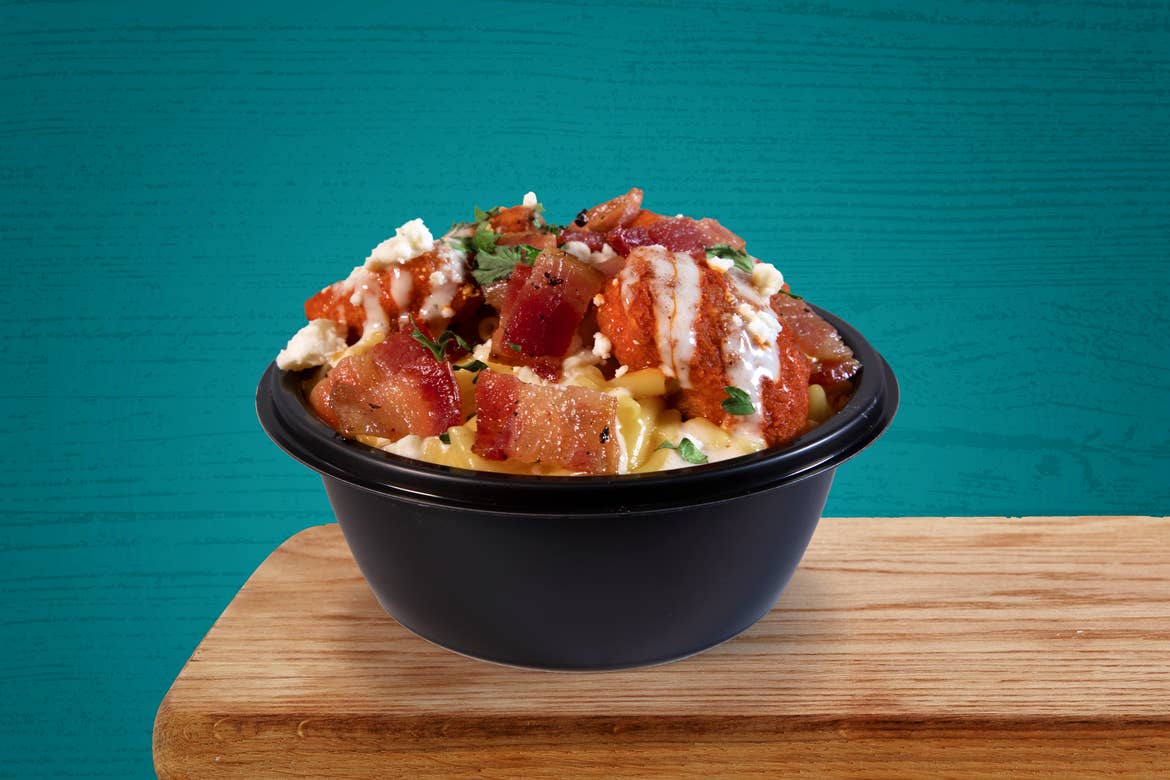 SERVINGS
4


INGREDIENTS
2 1/2 pounds Prepared Kraft Mac & Cheese

1 1/4 pounds Fried Chicken Nuggets

1/2 cup Buffalo Sauce

1/2 cup Ranch Dressing

1/4 cup Blue Cheese Crumbles

4 slices Cooked Bacon

1 1/2 tablespoons Parsley, chopped
DIRECTIONS
Step 1
Heat the Mac & Cheese and keep warm.

Step 2
For each serving, plate 10 ounces of warm Mac & Cheese.

Step 3
Toss 5 ounces of cooked chicken nuggets with 2 tablespoons Buffalo sauce and spoon over the top of the Mac & Cheese.

Step 4
Garnish with 2 tablespoon drizzle of Ranch dressing, blue cheese crumble, bacon crumbles and chopped parsley.


---
Be sure to download all the recipes, so you can keep them handy when you get hungry.

SAVE ALL RECIPES

You can try these dishes (and more) at Falladays!

(Remember: These are just a teeny taste of all the Falladays Fun in store for you in Texas, brought to you by Kraft Macaroni & Cheese.)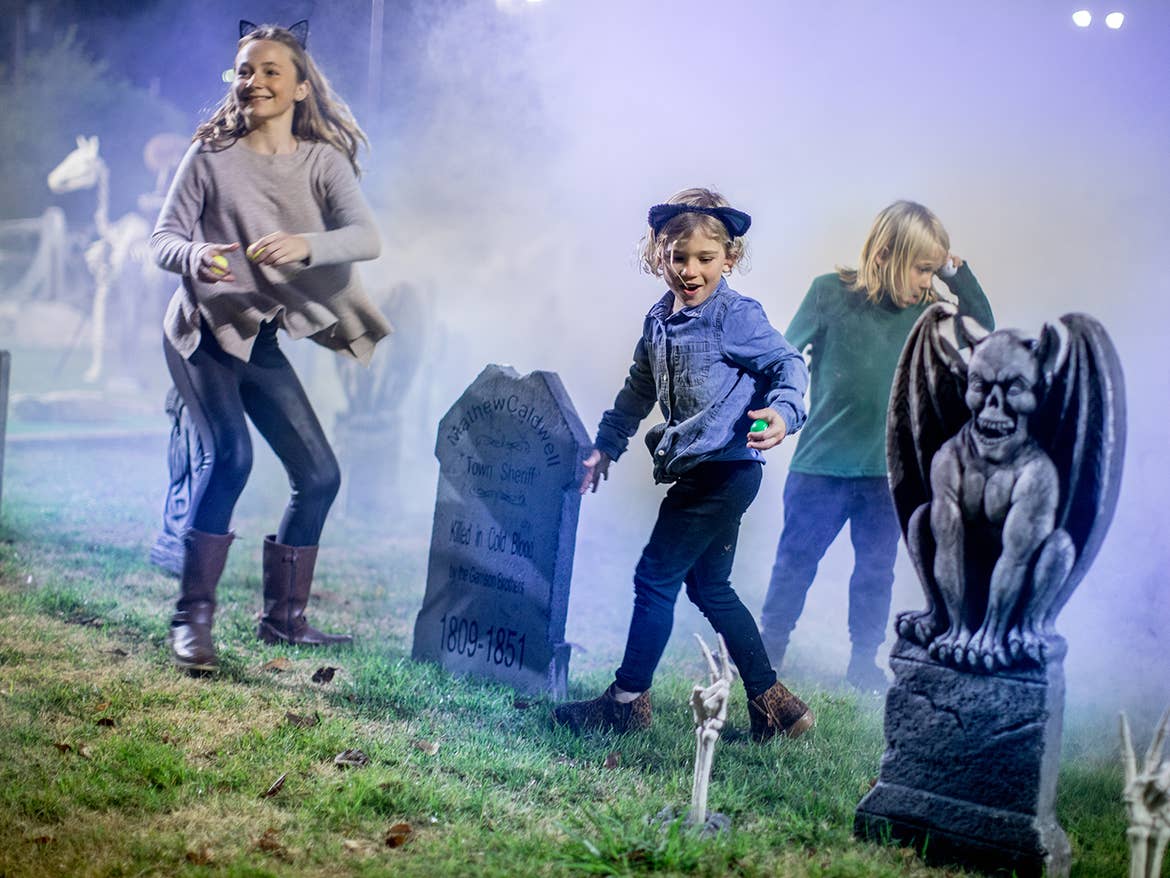 Some frightful Falladays fun to get excited about: Jack O'Lantern Jamboree, Ghostly Mini Golf, Pumpkin Boo'ling & more.

It doesn't get any cheddah than that! All cheese puns aside, I hope your fall is filled with everything your heart (and stomach) desire. 😉


All information is subject to change. This article is a curated guide and is neither sponsored nor considered an official endorsement. Please be sure to check information directly with any/all tours, guides or companies for the most up-to-date and direct details.