Caron Bergen
Caron is a Holiday Inn Club member, lifetime Ohioan, wife to Rob, mom to three, mother-in-law to three and Nana to one amazing grandson. Caron became a tireless pediatric cancer crusader after her youngest son's diagnosis. She also volunteers for the Cincinnati Arts Association. As retirees, Caron and her husband are adventurous travelers with a crazy bucket list and are always looking for opportunities to hit the road with family and friends.
"It's not so much what we have in this life that matters. It's what we do with what we have." - Fred Rogers (aka "Mr." Rogers).

Now, you might not think this applies to your vacations and timeshares, but it really does. Maximizing your time and money are both key to planning amazing getaways year after year.

If you're a Club member or timeshare Owner, or if you're looking into becoming one, I'm sharing 9 ways you can make the most of your membership or vacation ownership and get more out of each and every vacation you take.

Plus, I'll give you an inside look at my family's decades of timeshare experience and our Holiday Inn Club membership.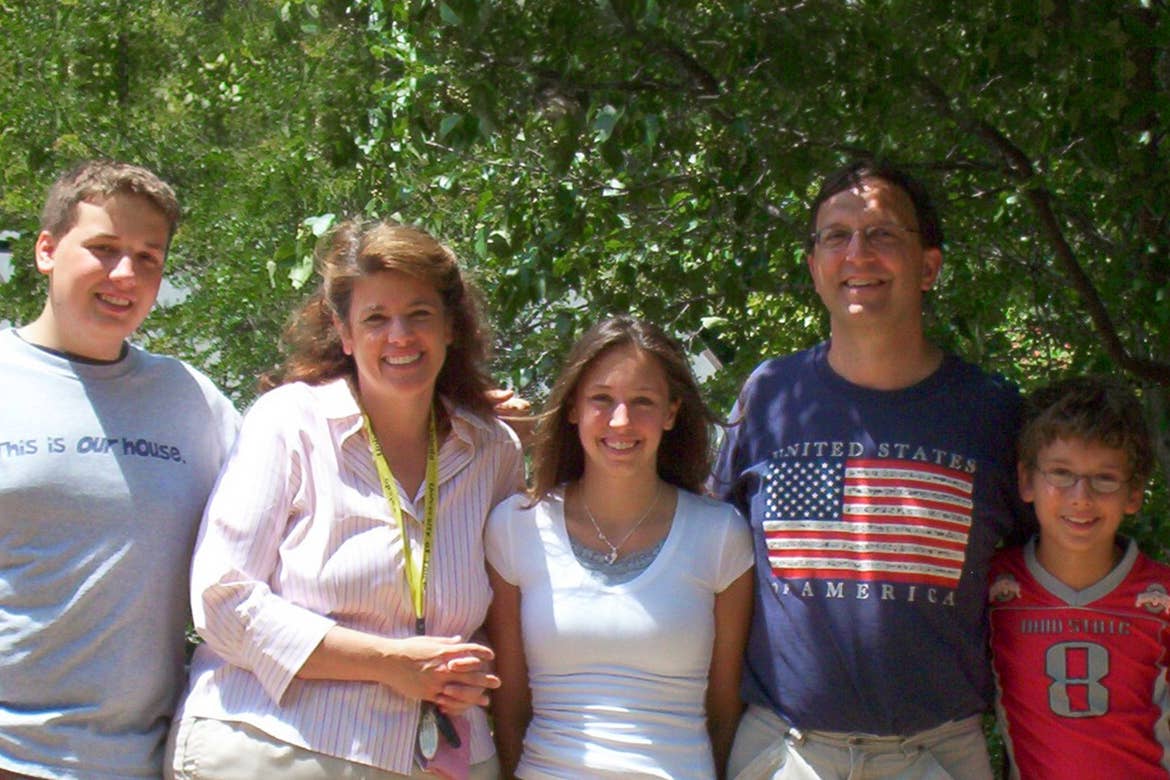 Our family during our 2007 Fox River Resort stay: Kevin, Caron (me), Katie, Rob and Kyle


Our First Experience at Orange Lake Resort
We visited Orange Lake Country Club (OLCC), now known as Orange Lake Resort, in the fall of 1995. This trip was courtesy of a guest certificate from my sister, Claudia, who became an owner there in 1989.

My husband, Rob, my daughter, Katie, our son, Kevin, and me, pregnant with my third child, Kyle, were blown away by the luxury and amenities of our West Village two-bedroom villa.

Thinking we would spend most of our time visiting the main Orlando theme parks, we actually found ourselves spending more time enjoying the resort — the pools, Putt-Putt® course and seemingly endless daily activities.

We loved it so much, we decided to make it an "every couple of years" visit with my mom, Grandma Cook, who became an owner in 1990.

Our visits to OLCC became a much-desired part of our vacation plans that we all looked forward to. For Rob, me and our three children, the time spent with Grandma Cook provided priceless memories in 2000 and 2004.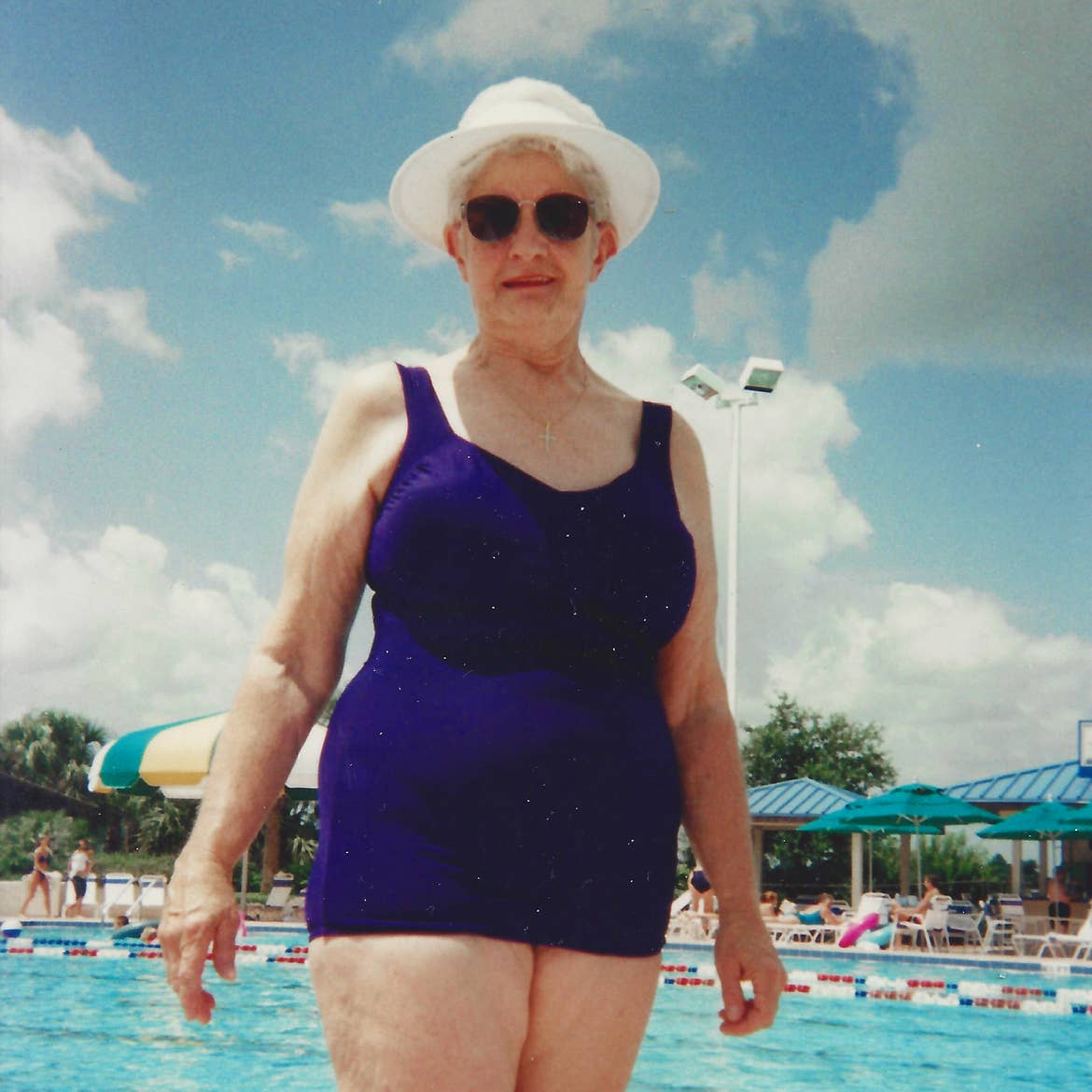 Grandma Cook at Orange Lake Resort circa 2000

Sadly, those extended family trips came to an end when my mother passed away from cancer in 2008. She graciously passed her ownership to me, and the rest is a long family history with Holiday Inn Club Vacations®.


Traveling the Country & the World
We began spending our vacation time exploring more Holiday Inn Club Vacations resorts, as they added more and more new ones to the network, using the new Points-based Club system.

The flexibility of having Points (rather than owning a specific "week") has allowed us to visit the flagship Orange Lake Resort many times over the last 13 years, in addition to eight others, including:

We recently visited Scottsdale where we enjoyed the Cincinnati Reds Spring Training games, accompanied by good friends. This was a bucket list trip, and despite the unexpected cold snap, we had a blast.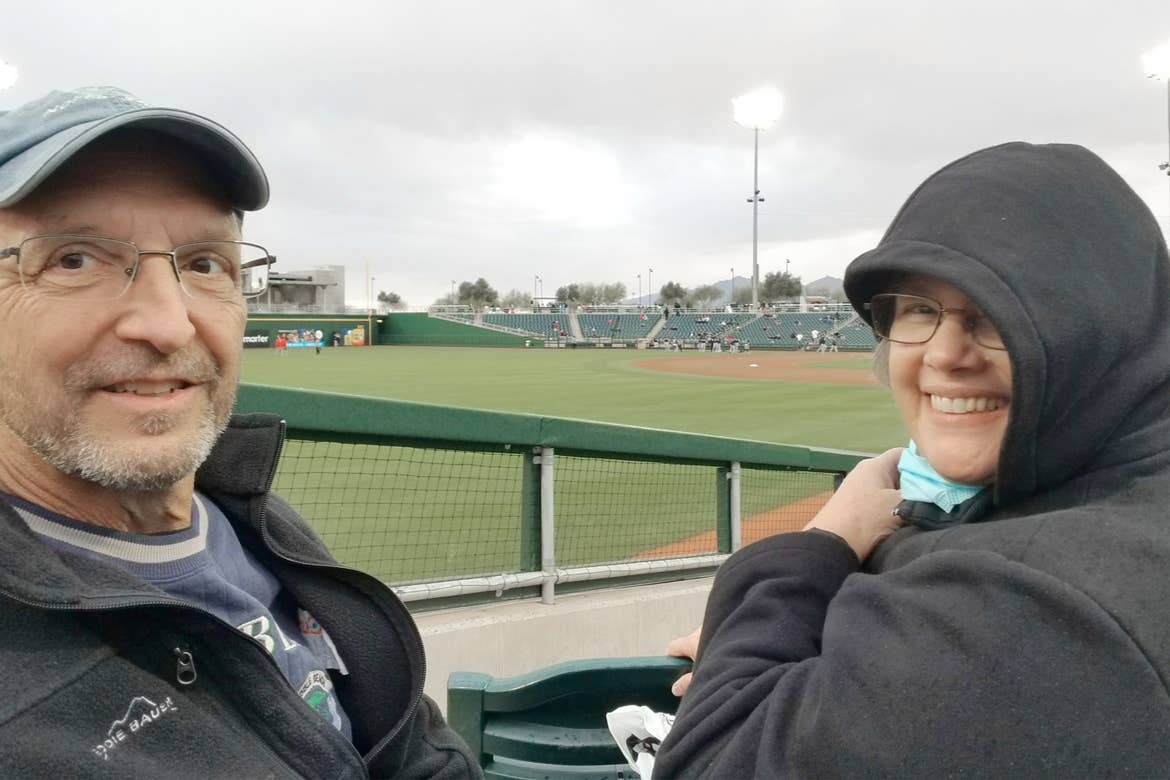 Checking off a bucket list experience in Scottsdale

Next up? A five-day New Orleans trip with my husband to celebrate my (gulp) 60th birthday. That's a yay and yikes all in one!

As Club members with Holiday Inn Club Vacations, we can also exchange our Club Points through RCI (the largest timeshare vacation exchange network in the world), so we've traveled everywhere from a fishing lodge in Canada to Honolulu, Hawaii.

We've never vacationed less than 3-4 weeks each year. And we've even been able to gift time at various resorts to family and friends for weekend getaways and extended stays, including to each of our now-grown children, for anniversary and spring break trips.


How to Maximize Your Club Membership
For our family, the gift of timeshare ownership has helped us carve out dedicated time away from work or school for relaxing and building bonds and memories that have woven themselves into our family stories.

All those trips I mentioned earlier were made possible through the flexibility of Club Points. To maximize our vacation time, we've used so many of the options available through the Club, including all the benefits I'm sharing below.


1. MAXtime
MAXtime offers are last-minute trip deals where you get savings for reservations spanning 2-7 days during specific time periods at specific resorts.

(And there are no reservation fees associated with these specials!)

Our bucket list trip to Scottsdale for the Cincinnati Red's Spring Training game was actually a MAXtime deal offered on Black Friday. By taking advantage of the special, we saved 50% on our two-bedroom villa reservation.

As members, we find out about MAXtime deals through Club emails or by logging onto our member website.


2. RCI's Last Call Vacations
RCI has a similar program to MAXtime called Last Call Vacations. These are last-minute, week-long getaways you can reserve within 45 days of check-in.

We used Last Call for a combined trip to Sedona and Las Vegas, and that vacation was a big highlight for our kids!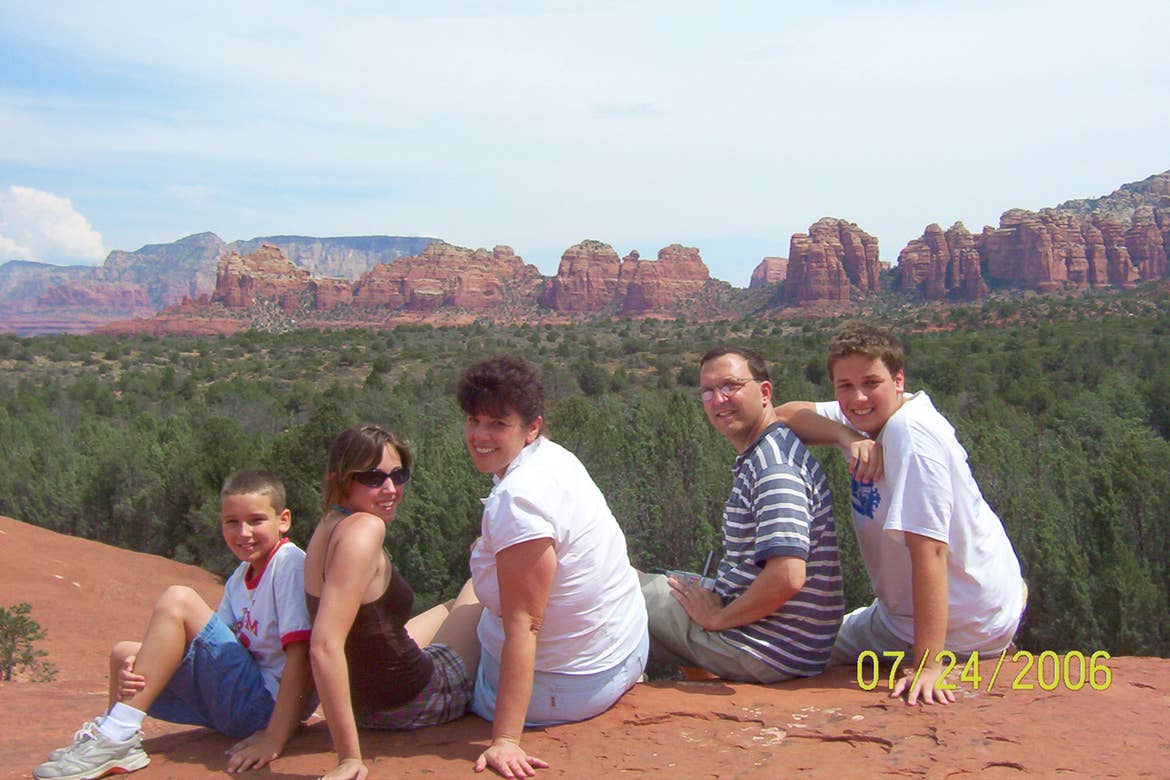 Enjoying the view on our Sedona, Arizona, family vacation in 2006


3. Reservation Discounts
As a Premier Platinum member, we look forward to using our 20% booking discount that's available when making a reservation 6-10 months in advance.

Even though we love the last-minute MAXtime and Last Call Vacations offers, we've also found that planning ahead = big savings!

Our previous Club Preferred status offered a 10% booking window. When taking multiple trips per year, even shorter ones, the discounts can add up.


4. Points Rentals
In previous years, we found ourselves slightly short of Points for our vacation plans, so we were able to rent extra Points for a small fee.

We actually rented 2,000 Points last year to complete a last-minute reservation for one of our kids. We chose to supplement this way rather than borrow our Points from the next year.

With our new Premier Platinum status, we doubt we'll need to use this benefit again, as we have so many now, but it's great to have the ability to tack on extra Points as vacation opportunities come up!


5. Reservation Upgrades
This is a wonderful benefit that allows tier-level members (like our Premier Platinum tier) to receive an automatic upgrade to a bigger villa at time of booking.

For example, we booked a two-bedroom villa in River Island at Orange Lake Resort for next January, but only used Points for a one-bedroom.

This represents significant savings that add up over the year. Plus, we loved the extra space.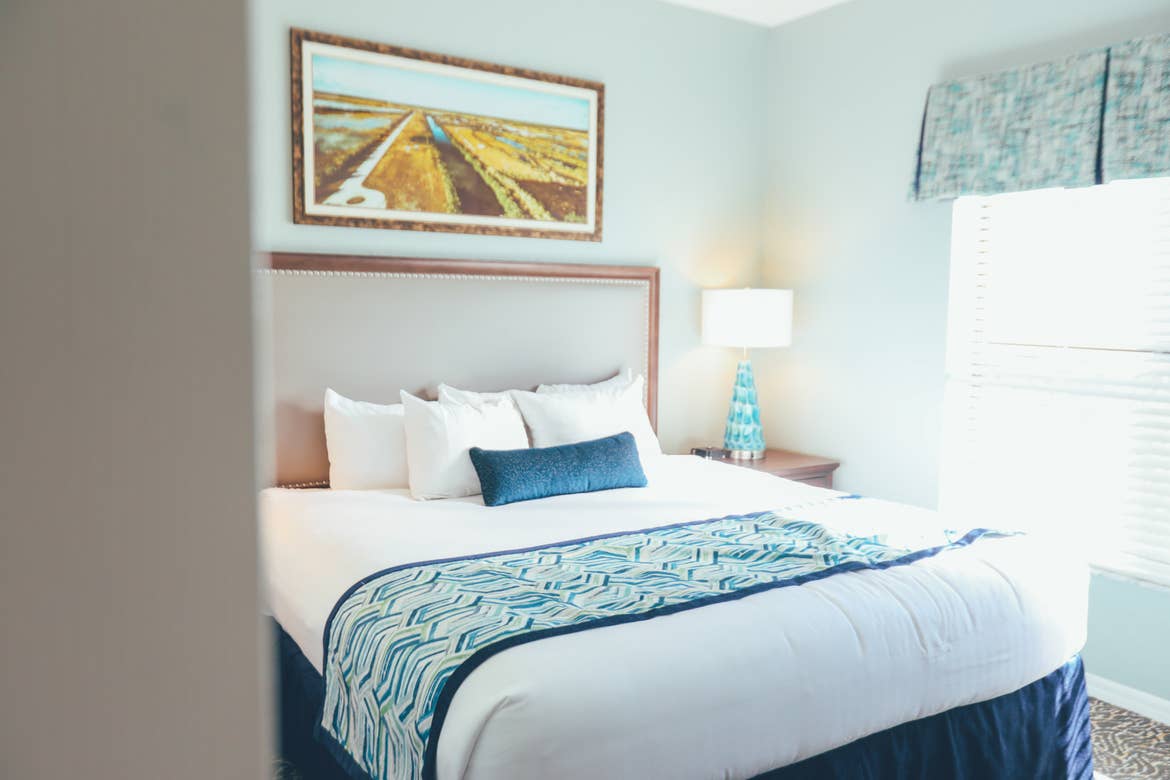 A two-bedroom villa in River Island at Orange Lake Resort
---
Interested in vacation ownership? Check out these stories, too:
---
6. Free Stays
Our original Club Preferred status allowed us a 3-day free stay, based on availability.

My upcoming 60th birthday New Orleans vacation was booked using our free stay — and who doesn't like free stuff on their birthday!?

We look forward to using our new Premier Platinum 7-day free stay by the end of the year, too!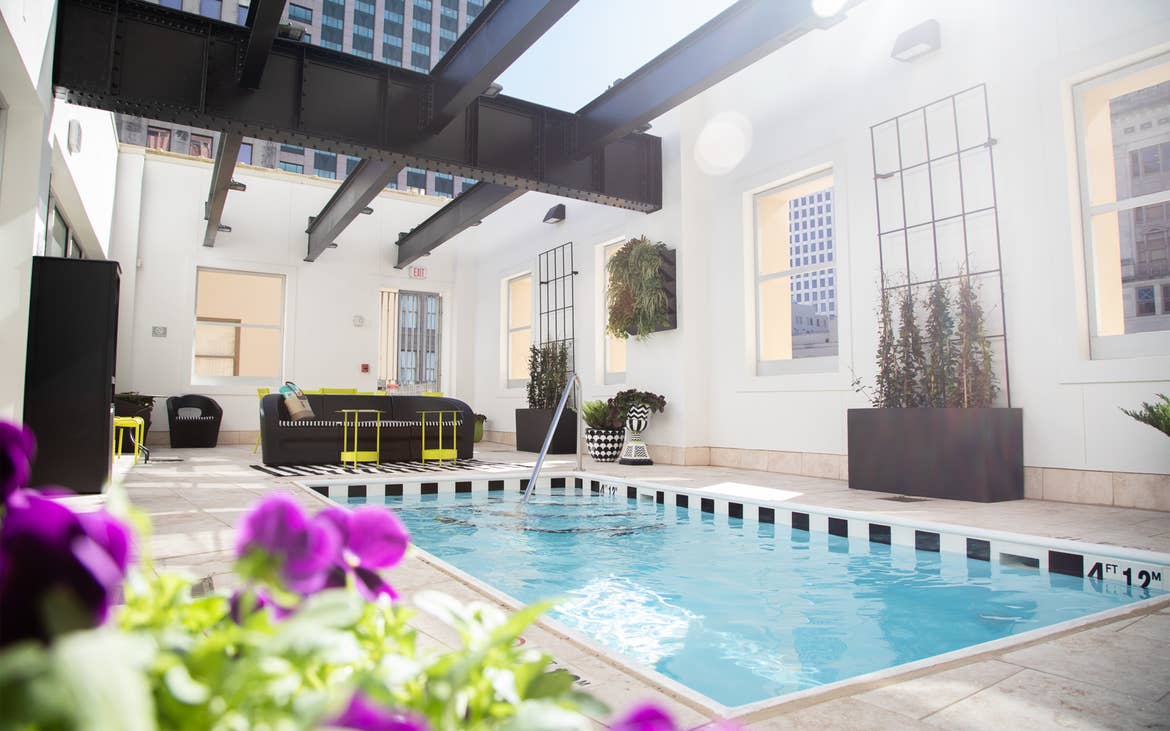 The rooftop dipping pool and lounge area at New Orleans Resort


7. Sunday-Thursday Weeks
Sunday through Thursday stays are fewer Points than Friday and Saturday, so you can make your Points go farther by staying during the week.

Our youngest son now lives in Orlando, and we realized that we could double our visits using the five-day stays from Sunday to Thursday, rather than the full week.

If we plan and book 6 months before traveling, we'll save an additional 20% of Points with the advanced booking window discount.

Every savings means additional possible visits with him and his new wife!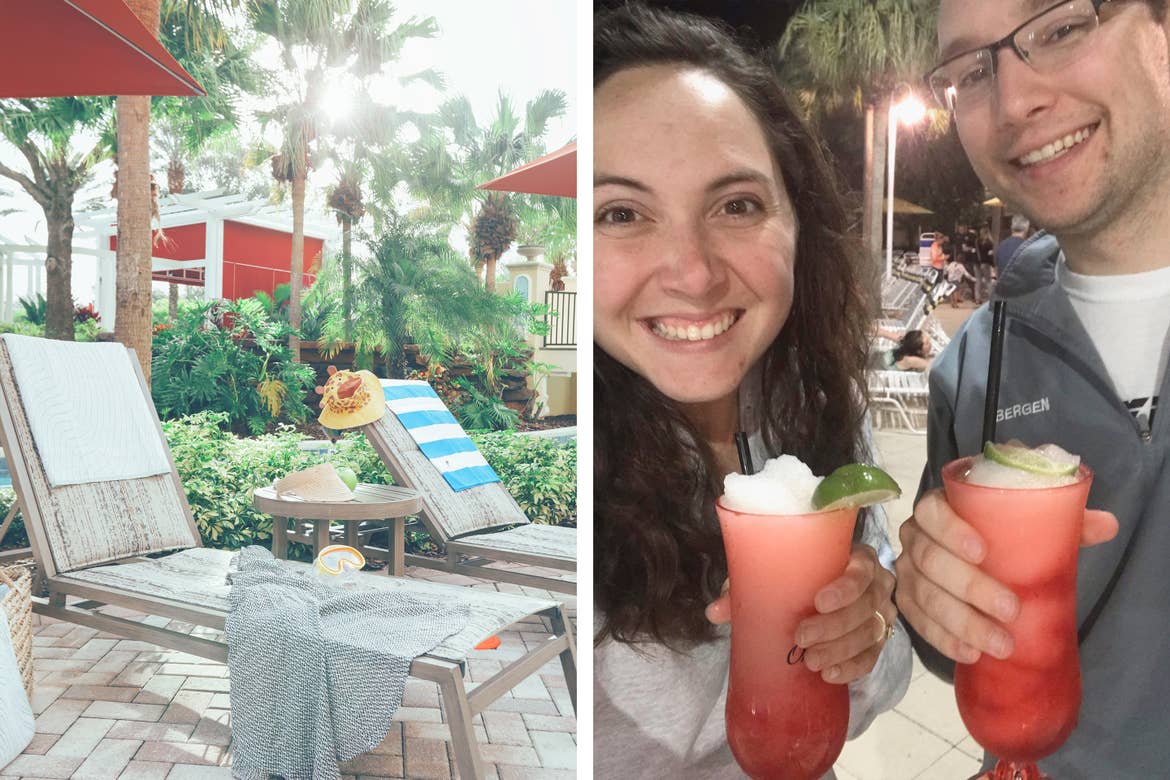 Looking forward to many, many more vacations with Kyle and his wife, Kristen, at Orange Lake Resort!


8. POINTShield™
Most importantly, we never forget POINTShield, which protects your Points all the way up to 48 hours prior to your arrival date if you need to cancel your trip.

This is very important because life happens, and plans can change quickly. We learned this personally when Kyle was diagnosed with cancer in 2010.

Though our remaining vacation plans were suspended that year, we rolled our Points over to the next year and then spent three wonderful weeks celebrating remission.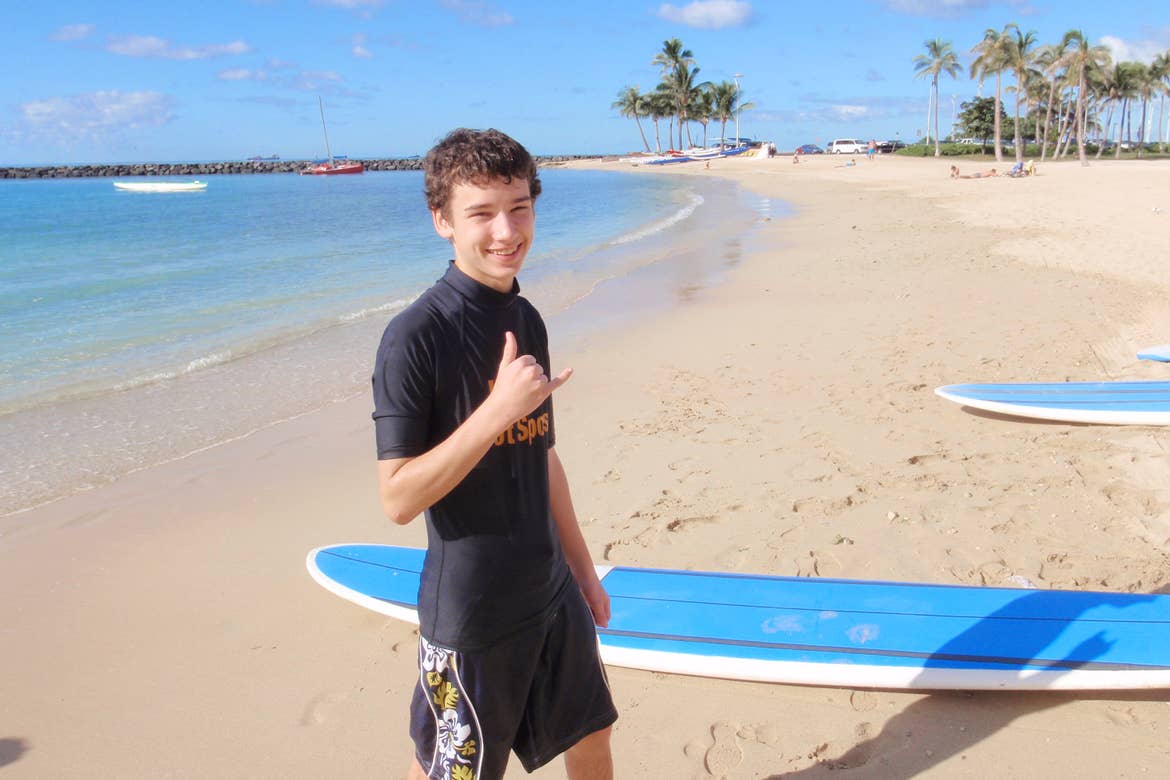 Kyle in Oahu in 2010 before his cancer diagnosis


9. Club Membership Upgrades
We started out with the original timeshare "week" that we inherited from Grandma Cook, and then recently became Premier Platinum members, which will provide us even more opportunities for time away.

Using all the perks offered at this member level, we can now travel where we want, when we want.

Here's a recap of the benefits we enjoy from Premier Platinum membership:

20% booking discount
Complimentary stays
Reservation upgrades
15% savings with RCI
And more
To upgrade, all we had to do was make a phone call to Corporate Sales. The ease of that transaction and the professionalism of the corporate salesperson and closing officer made it a pleasure to upgrade.

These days, you can also schedule a virtual tour. It's kind of like a Zoom call, where you can get all the latest and greatest info, offers and updates right from the comfort of your home.


Our Favorite Holiday Inn Club Vacations Resort
So, where do we spend our vacation time? With so many great locations, it's hard to pick a favorite resort, but without a doubt, the whole family loves Orange Lake.

With its variety of accommodations (our favorite being North Village) and amenities, it offers endless opportunities for fun, while still feeling connected.

There really is something for everyone. Our children truly grew up at the resort and it holds the most special memories of time spent on vacations with my mom.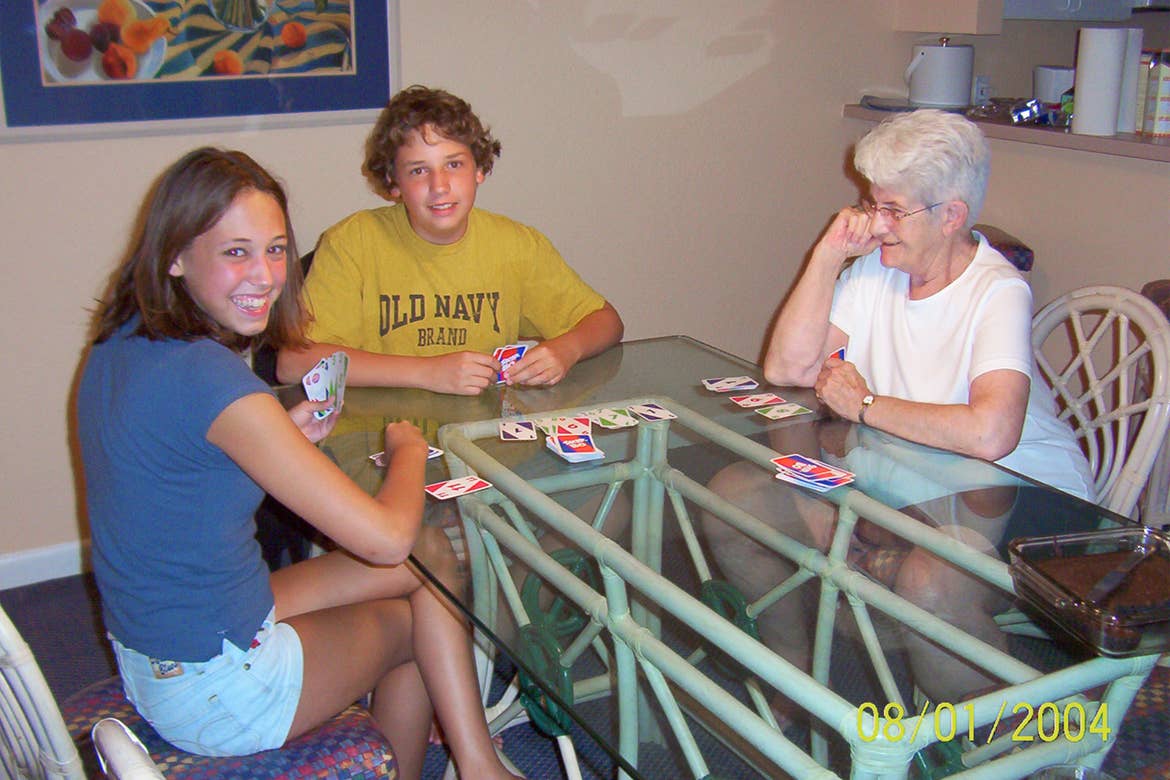 Katie, Kevin and Grandma Cook playing Skip-Bo in our West Village villa at Orange Lake Resort in 2004

We'll never forget our Orange Lake memories like:

The "Wings of Flame" ghost pepper chicken wing challenge at Legends Sports Bar (which is now called Palmer Lounge)… Kevin won, by the way
The year Katie and Kyle won multiple bag toss tournaments over the week of our stay
The Halloween party where Katie won 2nd prize in the kids' costume contest, and Rob won 2nd prize in the adult contest, hysterically wearing Kevin's wizard costume on a dare from other owners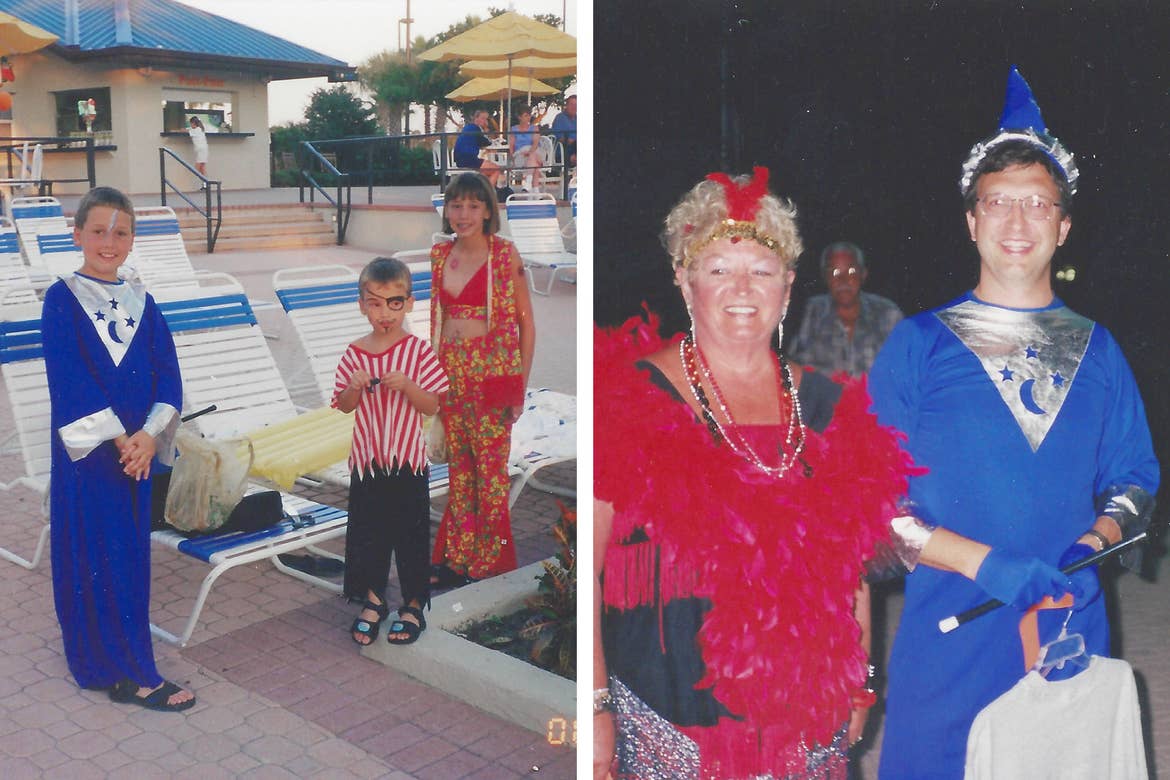 Katie, Kevin, Kyle and Grandma Cook at Orange Lake Resort on Halloween in 2000
Inner tube races in the original Olympic-sized swimming pool (brrr, it was chilly water)
Bingo with Grandma Cook at the Stage Pool
The long-ago hermit crab races
The men in the family have made rounds of golf a ritual, whether it's Putt-Putt® when they were younger or regulation-sized golf as they grew older. Wait, who are we kidding, we all still love Putt-Putt!
And much like his aunts and uncles before him, our grandson, Nathan, has fallen in love with the "blue" slide in North Village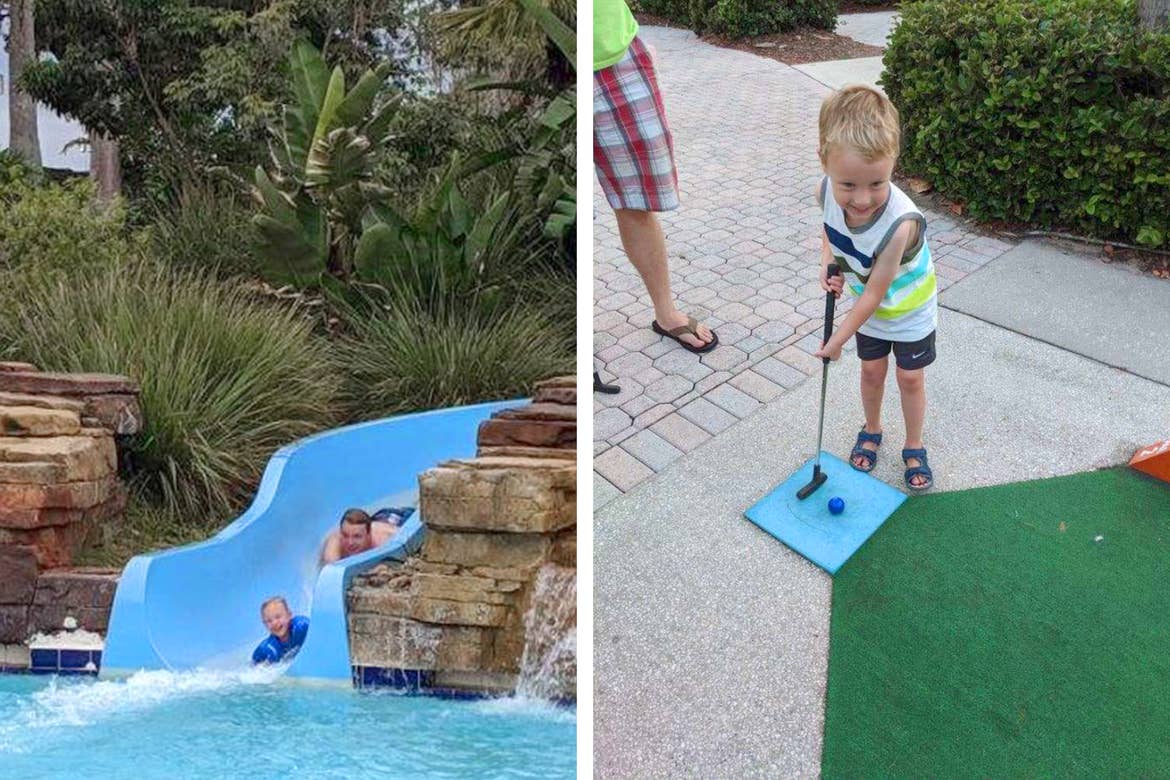 We love watching our grandson, Nathan, grow up loving Orange Lake Resort just as much as we do.

But other Holiday Inn Club Vacations resorts have offered us priceless memories, too: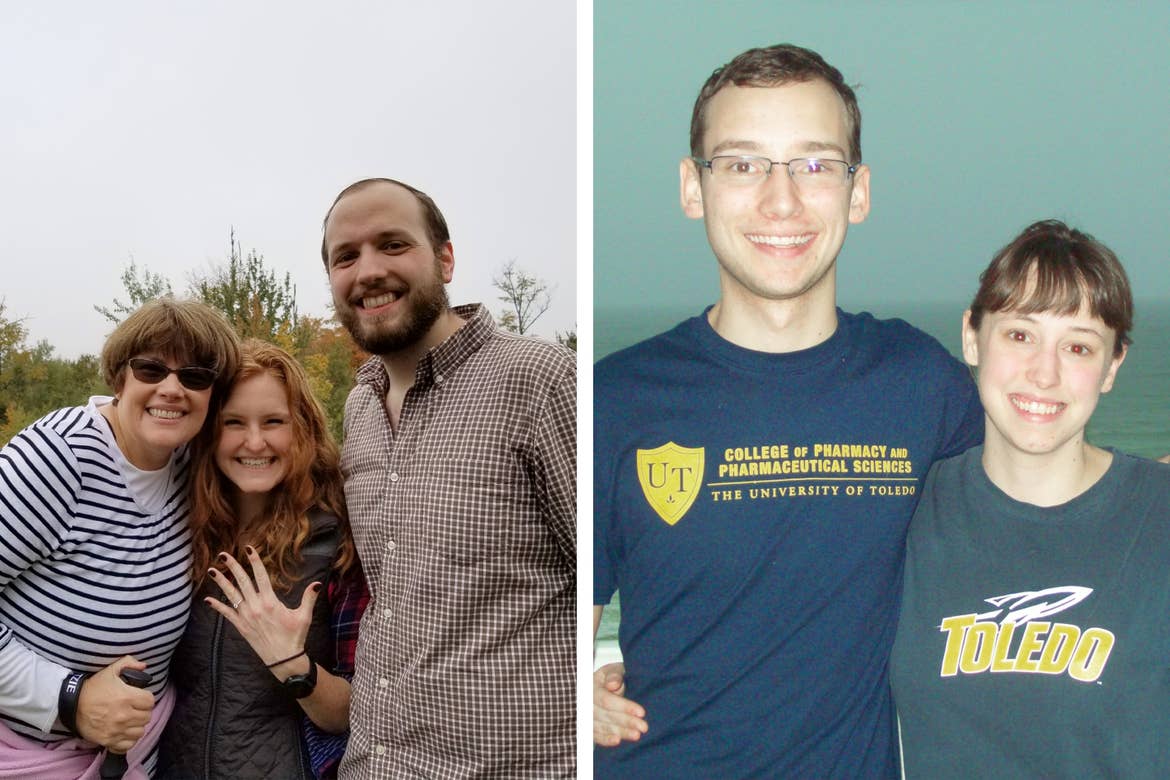 So many vacation celebrations! Kevin and Christi's engagement at Mount Ascutney Resort, and Katie's engagement and Kyle's college acceptance at Panama City Beach Resort.


Vacations That Evolve with Us
Throughout all our vacations, we've been on the go and we've been a bit lazy. We've read books, played games, hiked up, down and all around the outdoors, and swam in oceans, lakes and pools.

We've played sports and we've watched them, too. We've been hot, cold and every temperature in between. We've even been caught in a passing rain shower.

Sometimes it's just me and my hubby, and other times one or all our children and their families join us.

But the point is that we've been together — sharing time, meals and laughter, which all adds up to priceless family memories that continue to grow with each new family member we add.

Now that we're retired, we're free to come and go when we want, and the flexibility of the Points system is perfect for our retirement travel plans.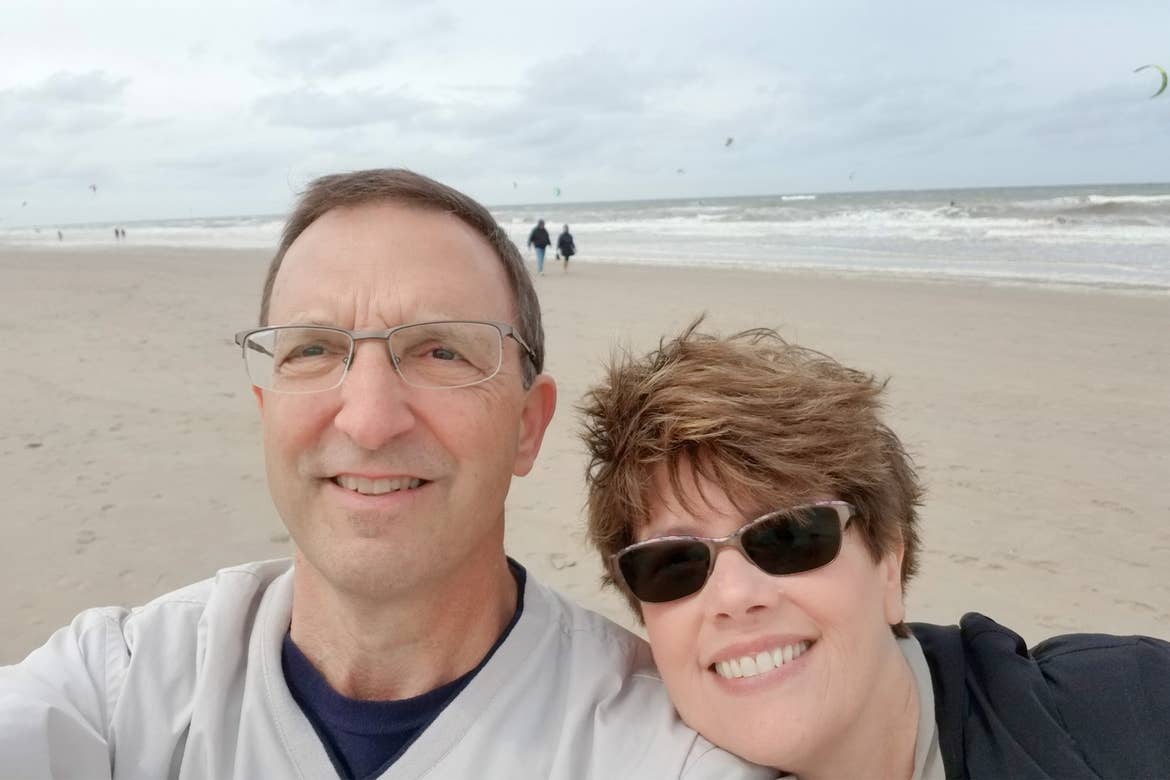 Relishing the beaches of Zandvoort in the Netherlands

But we know we can always convince our kids to join us at the resorts, too.

The villas are spacious and clean, many with full-size, well-equipped kitchens, laundry facilities, large bathrooms, cable TV, free Wi-Fi, plenty of seating and comfy beds.

And in this past year, we always felt comfortable traveling to resorts during the pandemic with the Safe Travels program, including (but not limited to) extra cleaning, hand sanitizing stations and reduced capacities.

In our opinion, Holiday Inn Club Vacations has worked to help us maximize our ownership during this unprecedented time.

What started in 1990 with a grandmother buying a "timeshare week" to spend with her family every year, has evolved into us being the grandparents and spending vacation time with our extended family and friends.

Even though the furnishings are different, and we all look a bit different, too, the fun is the same!


My Parting Words of Wisdom
My advice? If you're wondering if a timeshare is right for your family, be sure to:

Do your research.
Read materials carefully, multiple times.
Ask as many questions as you need to gain clarity.
Understand the terms completely.
And then enjoy!
A well-informed Owner is a happy one. And now that we're retired, the sky's the limit, so we're very happy owners!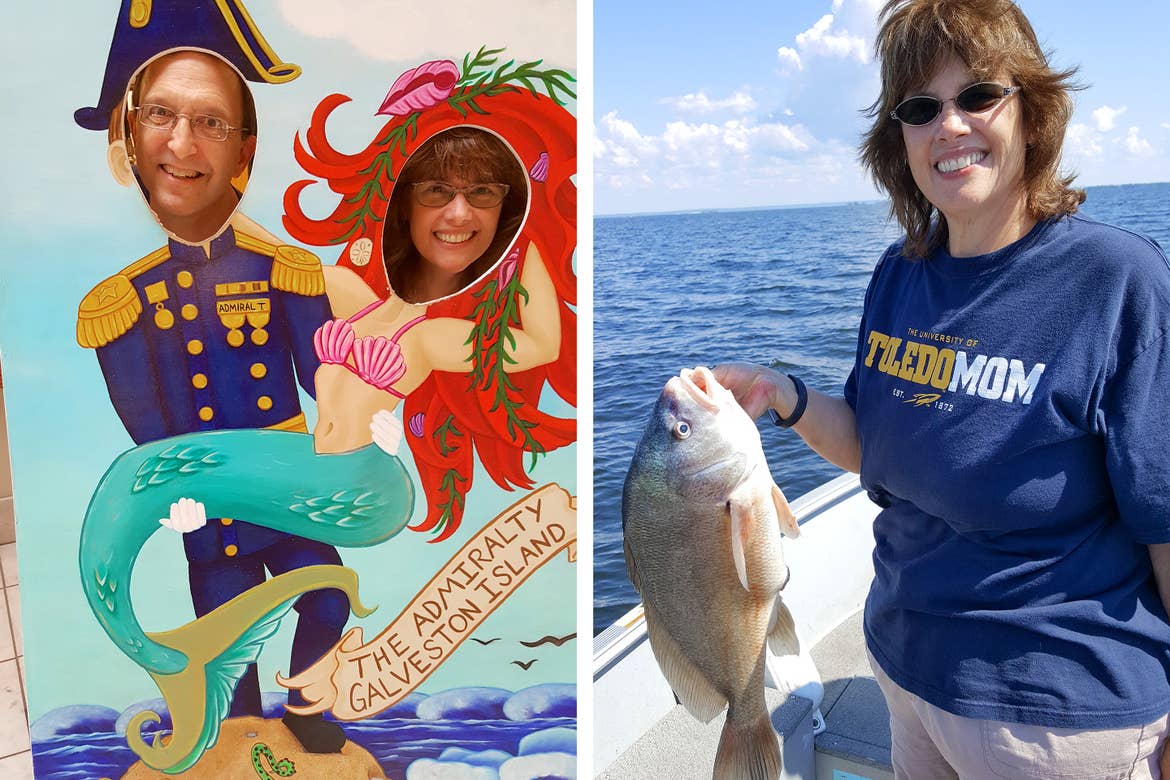 From goofing around in Galveston to fishing in Canada, our Club membership gives us a lifetime of memories.

We hope to see you at the resorts soon!


Curious about what vacation ownership could look like for your family? Learn more about membership with us, request a virtual tour or connect with one of our virtual consultants at (855) 605-8458.

Our guest bloggers are compensated for their writing contributions and honest opinions.

All information is subject to change. This article is a curated guide and is neither sponsored nor considered an official endorsement. Please be sure to check information directly with any/all tours, guides or companies for the most up-to-date and direct details.