Angelica Kajiwara
Recently named one of the top 2021 family travel blogs and mom blogger in DC, Angelica Kajiwara, her husband, her mom and three kids are always up for an adventure! Whether it's a family road trip in their RV, a weekend away at the newest family destination or a Tuesday at their scenic home on Lookout Mountain, this fun-loving family shares the best, the real and the silliness of it all. Her roll-with-it attitude of, "If we can do it, you can do it" makes her blog a must-read (and her Instagram a must-follow).
Instagram
Facebook
Twitter
Website
Looking for the absolute best place to stay in Williamsburg, VA? Our family of six visited last year and everyone's still talking about this trip! Whether it's for President's Day weekend, 4th of July or really any time of year, Williamsburg is full of history, fun and, yes, it has one of our favorite resorts: Holiday Inn Club Vacations® Williamsburg Resort.

If you're planning a trip and trying to find a great place to stay with lots of unique things to do in Williamsburg, Virginia, I can't recommend Williamsburg Resort enough, plus all the fun adventures we enjoyed when we ventured out and about.

Our entire family (mom, dad, kids and grandma!) had an amazing time, thanks to all the special touches that helped us forge unforgettable memories together. Let's dive in!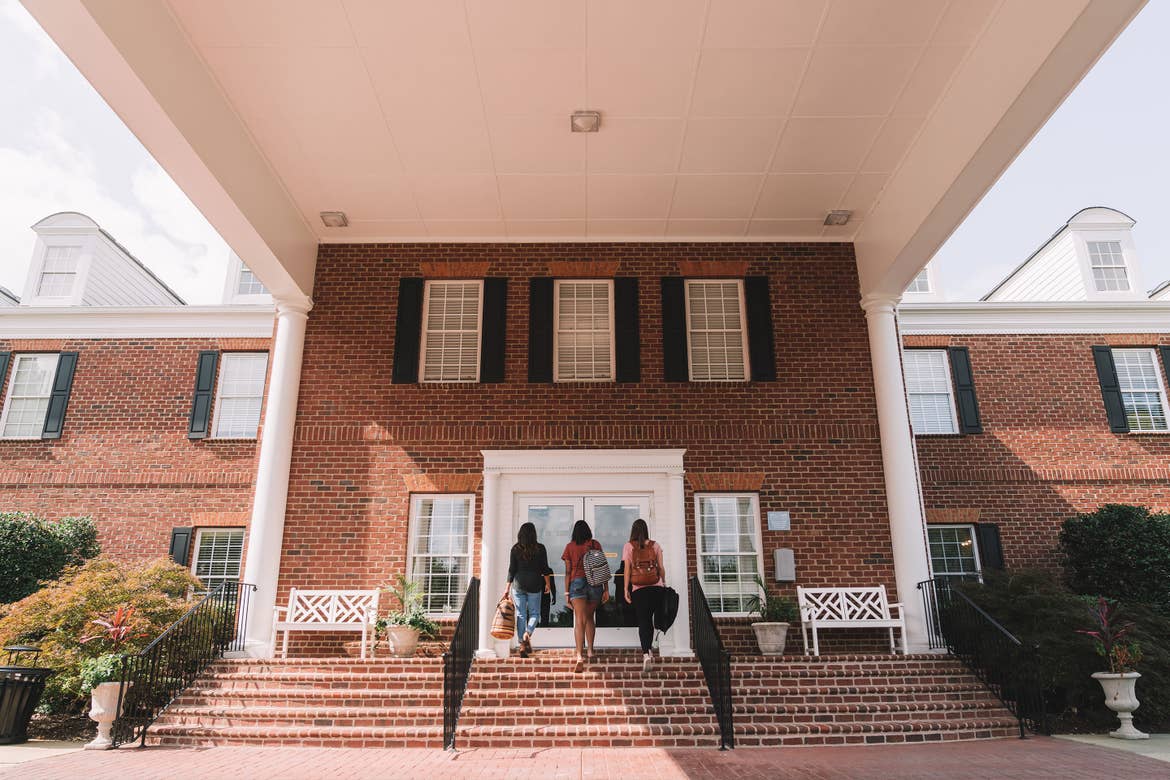 (Editor's note: This trip took place prior to COVID-19.)


What were you looking for in a hotel or resort in Williamsburg?
In order for us to really get the most from our visit, it was important to me that we find a great family-friendly place to stay in Williamsburg.

When we travel as a family, I need more than just a standard hotel: I'm looking for a "home away from home." Especially when grandma comes along, when we're homeschooling while traveling and, really, to just be able to spread out and enjoy it all.

It's important for us to have plenty of room to spread out (or else no one sleeps!), a way to cook most of our meals in the room and amenities that appeal to everyone, from my youngest child to my mom.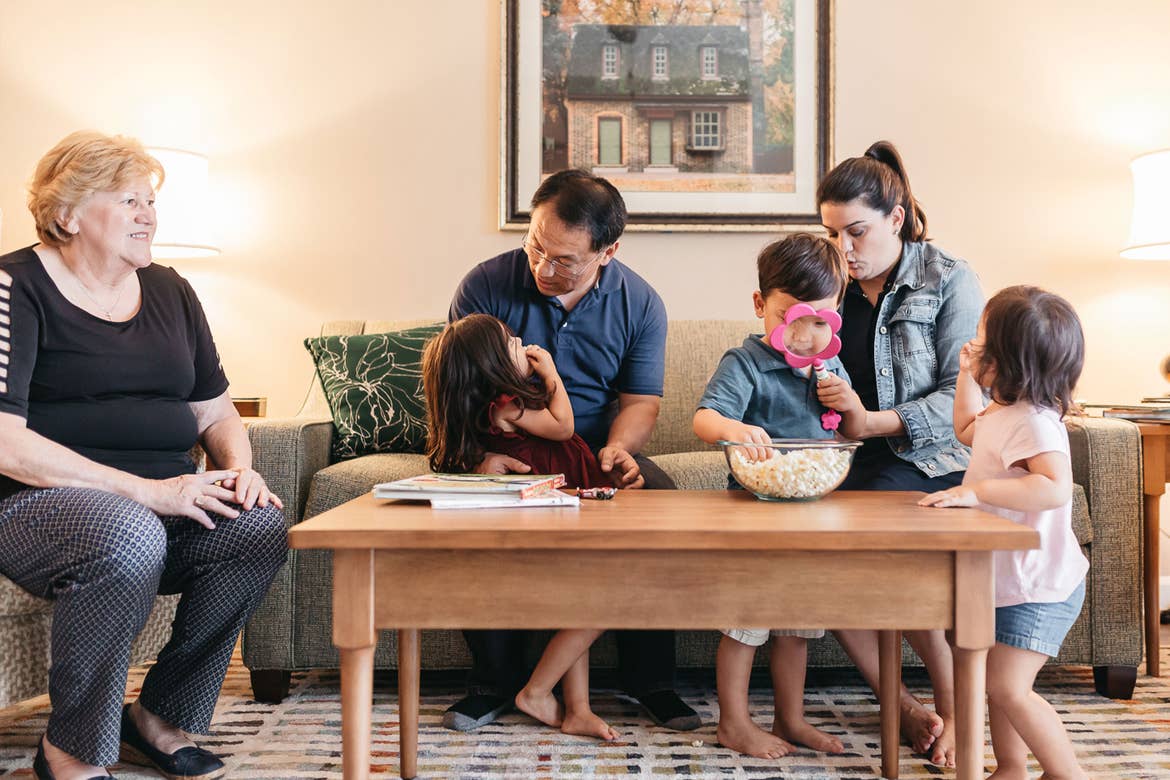 What are the villas at Williamsburg Resort like?
The family suite was so clean, pretty and comfortable! I always let the kids run into the room first because they love to explore and tell their Grammy all about what they found.

They were so delighted by our spacious villa, saying it looked just like home. I had to laugh; I WISH my home were this updated and spotless, but I knew what they meant. I was so glad to have a place that made everyone feel at ease and cozy, from the moment they walked in the door.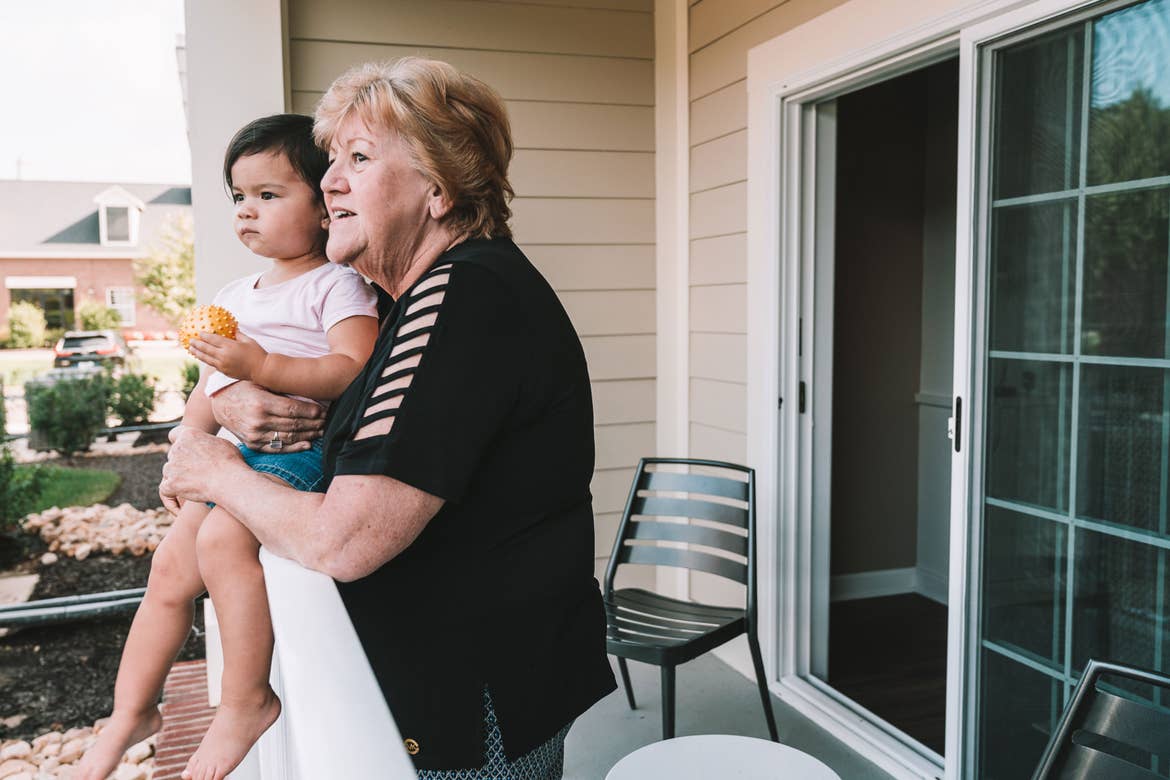 When I was searching for hotels near Colonial Williamsburg, one of my priorities was being able to cook meals while we were on vacation. So it was a real treat to have such a modern, well-equipped kitchen right in the villa!

Our mornings usually start early because my three human alarm clocks don't believe in sleeping in, and they're ready for breakfast first thing. Our villa kitchen made it so easy to get everyone fed and out the door for our adventures. And in the evenings, my mom was able to cook her famous spaghetti for all of us.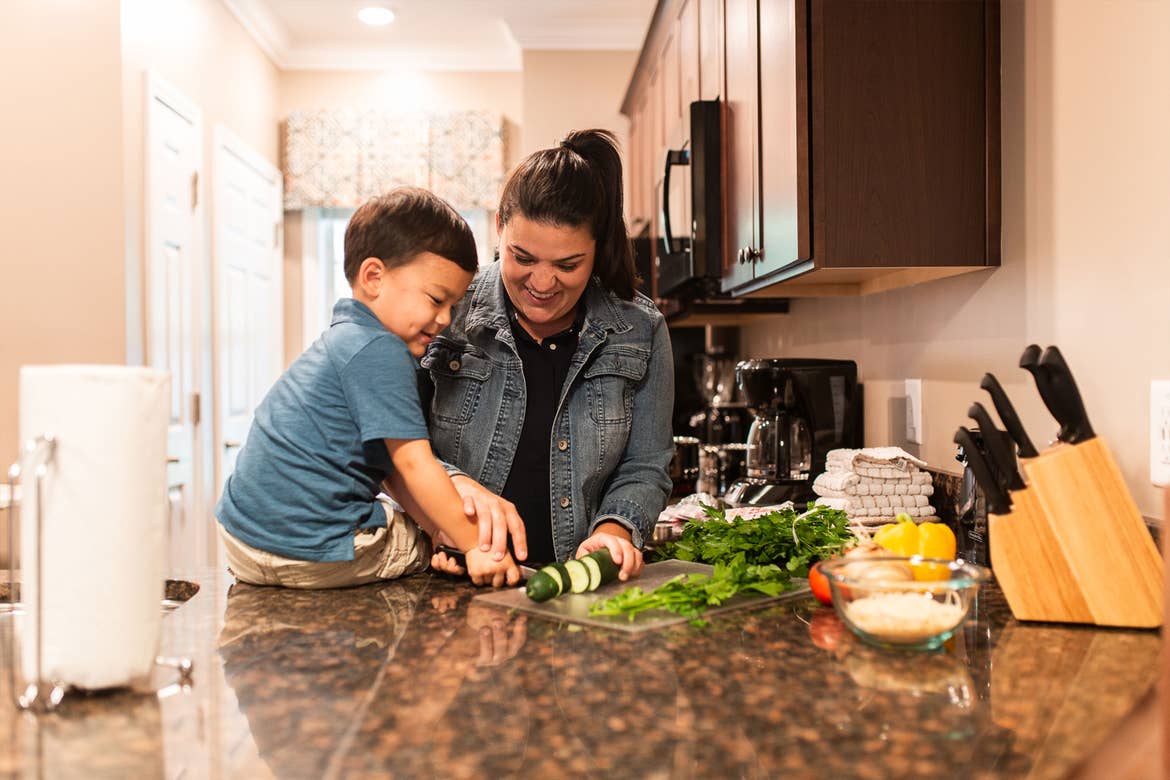 This is the kind of thing that makes a family trip so memorable—the time spent together laughing and making a mess (the kids love to "help" in the kitchen) and sitting down for a home-cooked meal. Not only was this a special treat for all of us, but it was so much less expensive than going out to dinner!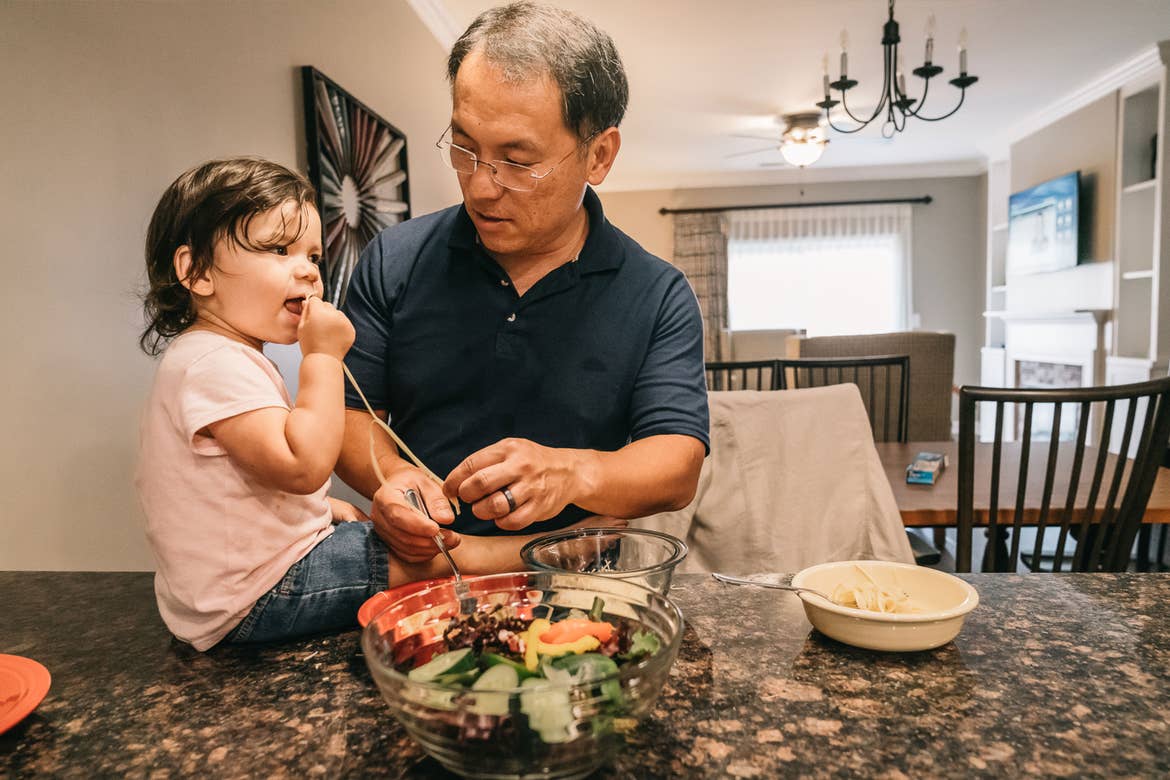 Another great villa feature, and the very first thing we made good use of, was the in-room washer and dryer. As usual, my son decided to make his way into the dirt soon after we arrived, and it was so convenient to be able to throw his dirty clothes right into the wash.

No need to pack lots of extra clothes (especially if you're planning a cross-country trip) or even detergent; everything's supplied and right there in the villa.

(Since our Williamsburg family vacation, we also took a nature-filled Branson family trip and stayed at the Holiday Inn Club Vacations Holiday Hills Resort, which was just as spacious! With the kitchen and laundry perks, we've come to love Holiday Inn Club Vacations resorts. Definitely not a standard hotel room!)


---
Want more family travel tips?
---
How much off-resort shopping did you have to do during your stay?
ZERO. I honestly can't remember the last family trip we took that didn't require at least one late-night excursion for something we needed or forgot.

Between the thoughtfully stocked villa and the on-site marketplace, we were totally covered. There was even a barrel of pool noodles that we could take when we went swimming, and a bucket of balls for the basketball and volleyball courts, as well as the mini-golf course.

Nowadays with COVID-19, Holiday Inn Club Vacations has a Safe Travels program in place at all its resorts, which means they're taking a lot of extra measures to make families feel safe and comfortable during their stay. This means cleaning and sanitizing all shared spaces and equipment, like the basketballs, volleyballs and mini-golf clubs.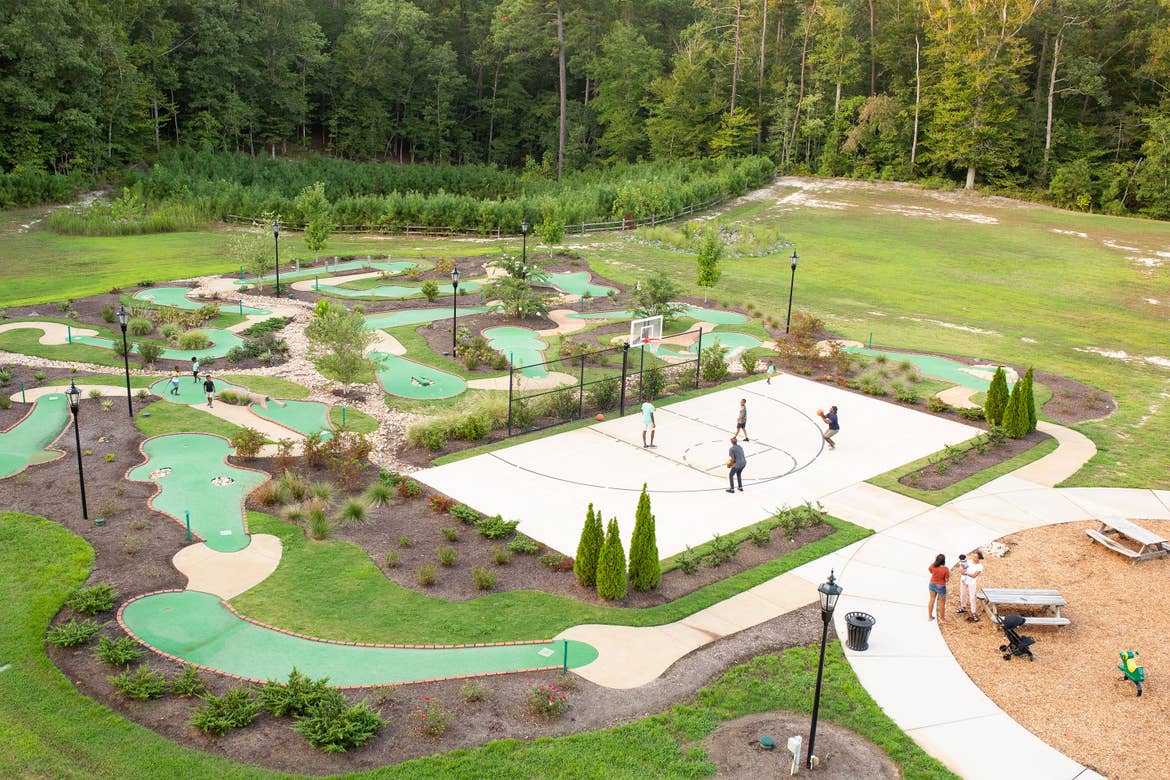 What kind of activities were available at Williamsburg Resort?
Where do I start? Between the indoor AND outdoor pools, sports courts, playground, the bowling alley (yes, a bowling alley!), board games, fitness center, bar/cafe and even DVDs, our entire family had so many options for entertainment.

We liked feeling like we didn't even really need to leave the resort to enjoy our Williamsburg family vacation time together (even though we DID still check out Colonial Williamsburg, don't worry).

(If you're planning a little family fun bowling time, as part of the Safe Travels program, the alley does require a reservation now, so just be sure to plan this one a little bit in advance.)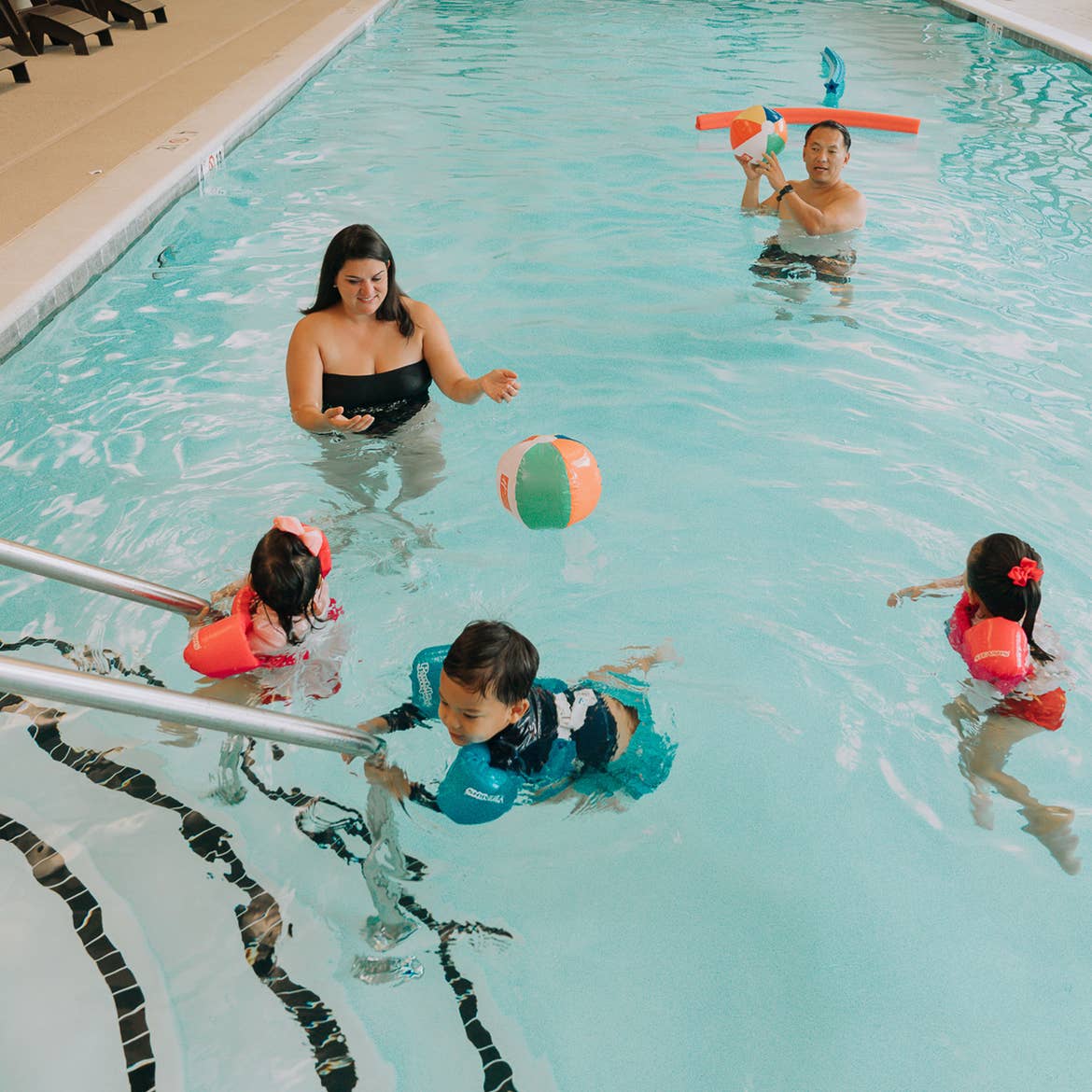 What is there to do in Williamsburg?
We did end up venturing out beyond the resort's pools and fun because, come on, it's Williamsburg! There's tons of history to be experienced!

Ok, I can't lie, I wasn't totally sure about how heading out with my three kids and mom would go. While our family loves going on outdoor adventures together, between wrangling children who want to touch everything and get tired easily, and keeping my mom comfortable, I was a little concerned about how much walking we'd have to do—and how kid-friendly the sights would be.

My mood lightened right away when we saw President George Washington on horseback trotting through the streets. He absolutely made my son's day by waving hello as he passed by.

After that, we decided to try out the horse-drawn carriages, which were SO much fun and such a relaxing way to see the historic town of Colonial Williamsburg.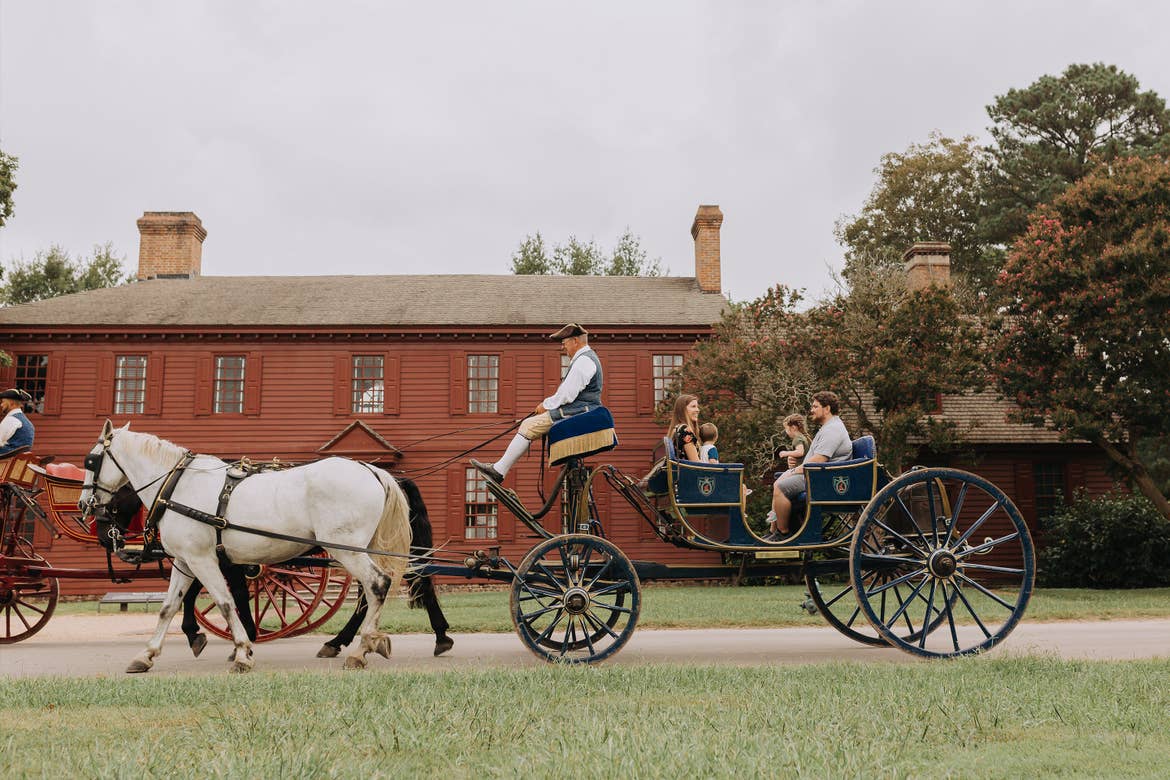 What are some of the most unique things to do in Williamsburg, Virginia?
It turns out we had a blast exploring downtown Williamsburg, and every place we stopped had something that appealed to all of us. One of the kids' favorite visits was to a historic house that had old-fashioned board games for everyone to try, as well as a tiny bowling set that kept everyone entertained.

My personal highlight was the friendly candy shop attendant who sent us home with bags full of rock candy—an old, beloved treat of mine and now a new favorite for my children.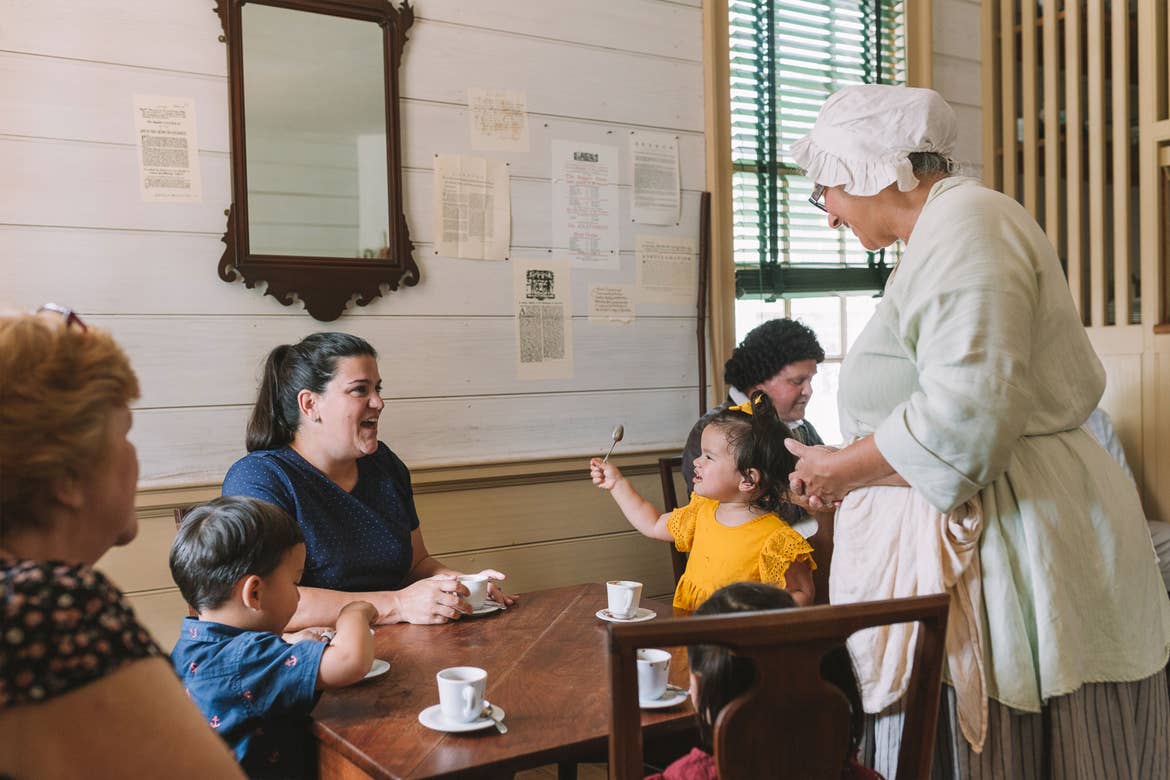 What was the best part of your day?
After a day out on the town, we all headed back to our villas to relax. Once dinner was over, my mom retired to her own room, and my husband and I gave our kids bubble baths in the big spa bathtub.

We tucked everyone in and said our goodnights, then my wonderful husband surprised me with a bottle of cabernet from a local winery, and the two of us finished off the night with a toast in front of the cozy fireplace.

I think that was probably my favorite part of the trip; having that time for the two of us to connect, unwind and talk about all the adventures from our day was so special.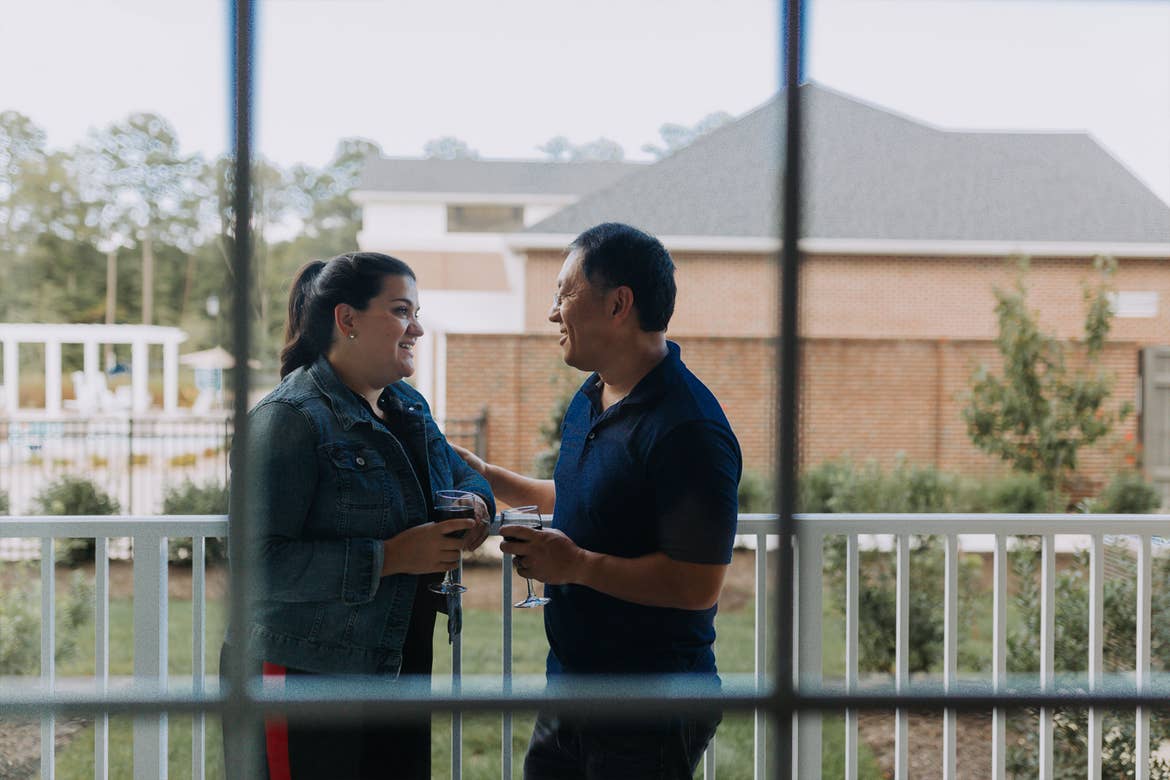 Of course, despite the multiple bedrooms and bathrooms, we ended up having to share our king-sized bed with our three-year-old who wanted late-night snuggles, but that was pretty delightful, too.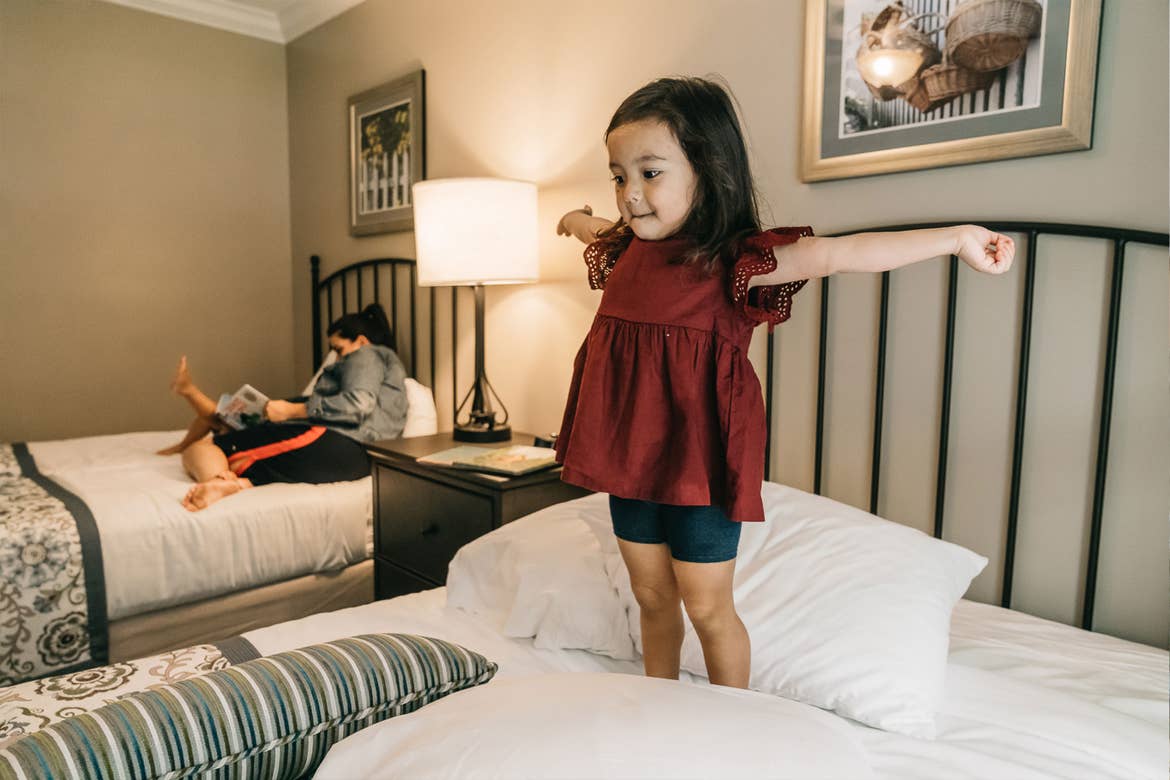 All in all, I can't wait to go back to Williamsburg Resort for another family getaway. If you're looking for the best place to stay in Williamsburg, VA, it offers the perfect mix of comfort and convenience—all in a fun setting that's really well suited for multigenerational families like mine.


Our guest bloggers are compensated for their writing contributions and honest opinions.

All information is subject to change. This article is a curated guide and is neither sponsored nor considered an official endorsement. Please be sure to check information directly with any/all tours, guides or companies for the most up-to-date and direct details.