Tori Ferrante
Tori is a writer and editor for the Checking In travel blog. She's a wine lover, dog mother and adventure seeker who revels in finding those little-known, hidden gem spots. Her travel niche includes super budget-friendly, couples weekend getaways, and her absolute favorite vacations are the ones where she gets to explore new places with her husband, Brooks, and her fur son, Deagon.
Ahhh, hiking. No wonder there's a whole national "day" to celebrate it. There's just nothing quite like the lure of fresh air, seeing wildlife, getting in some exercise and unplugging for a bit. Especially when you've got the crisp, autumn weather on your side.

So, in honor of National Take a Hike Day (and the gorgeous fall temps), we asked our Club members to share their absolute favorite hiking trails and overlooks near our 29 Holiday Inn Club Vacations® resorts. And from the misty mountains of Gatlinburg near our Smoky Mountain Resort to the dusty trails of Arizona near our Scottsdale Resort, our members have spoken.

If you're looking to spend some time in the great outdoors on your next stay with us, check out these hiking recommendations (listed in no particular order).


1. Clingmans Dome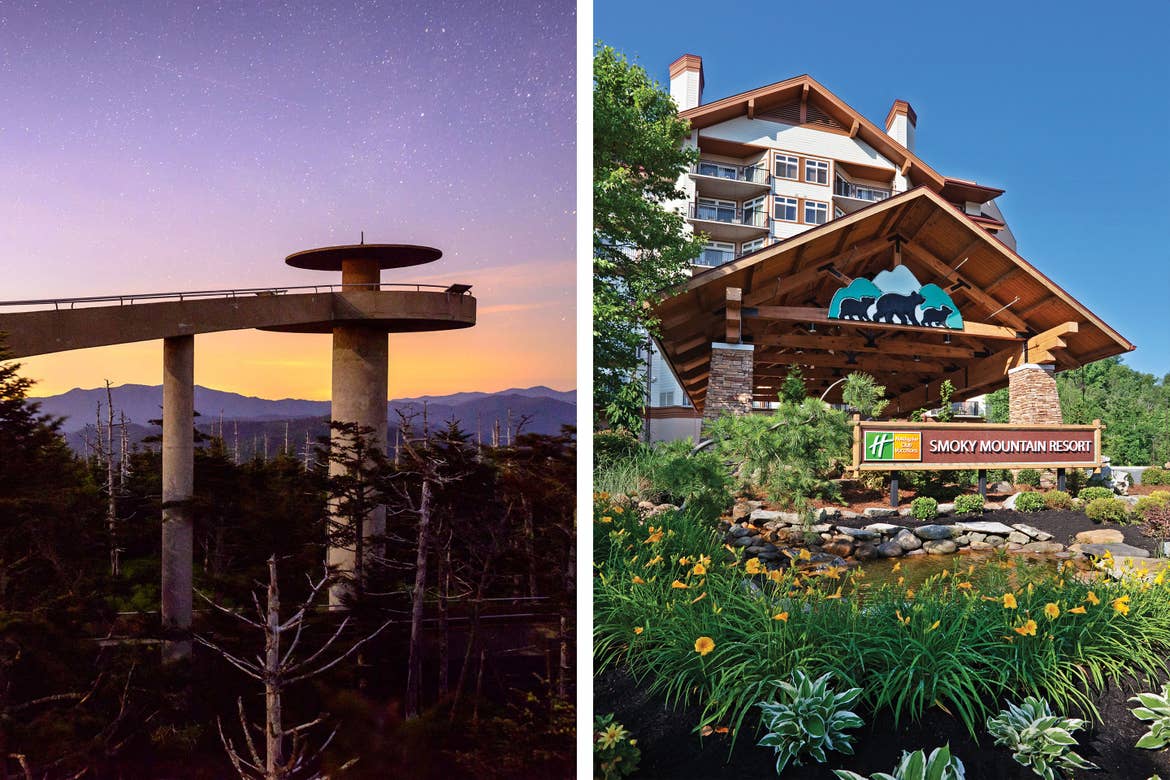 Great Smoky Mountains National Park near our Smoky Mountain Resort

Elevate your trip (literally and figuratively) by hiking to the highest peak in the whole park! This fully paved trail is only a half mile and offers some of the most incredible views of the Smoky Mountains. It does get steep in areas, but there are benches along the way to take a nice little rest if you need.

Make sure to check the weather first though: The road, parking lot and outlook do get closed off when it's too snowy and slick to navigate through during cold winter months.

Lindsay M. says…
"Clingman's Dome in the Smokey's is a must do."

@christiepiv says…
"Hiking in the Great Smoky Mountains! Just got back from staying at your resort there! Hiking Clingsmans, Sugarlands, Mingo Falls, Cades Cove and others! It was all wonderful! Can't wait to go back!"

If you're staying in this area, check out our curated list of the top day trips near Gatlinburg, which includes outings to Clingmans Dome and Mingo Falls.


2. Anna Ruby Falls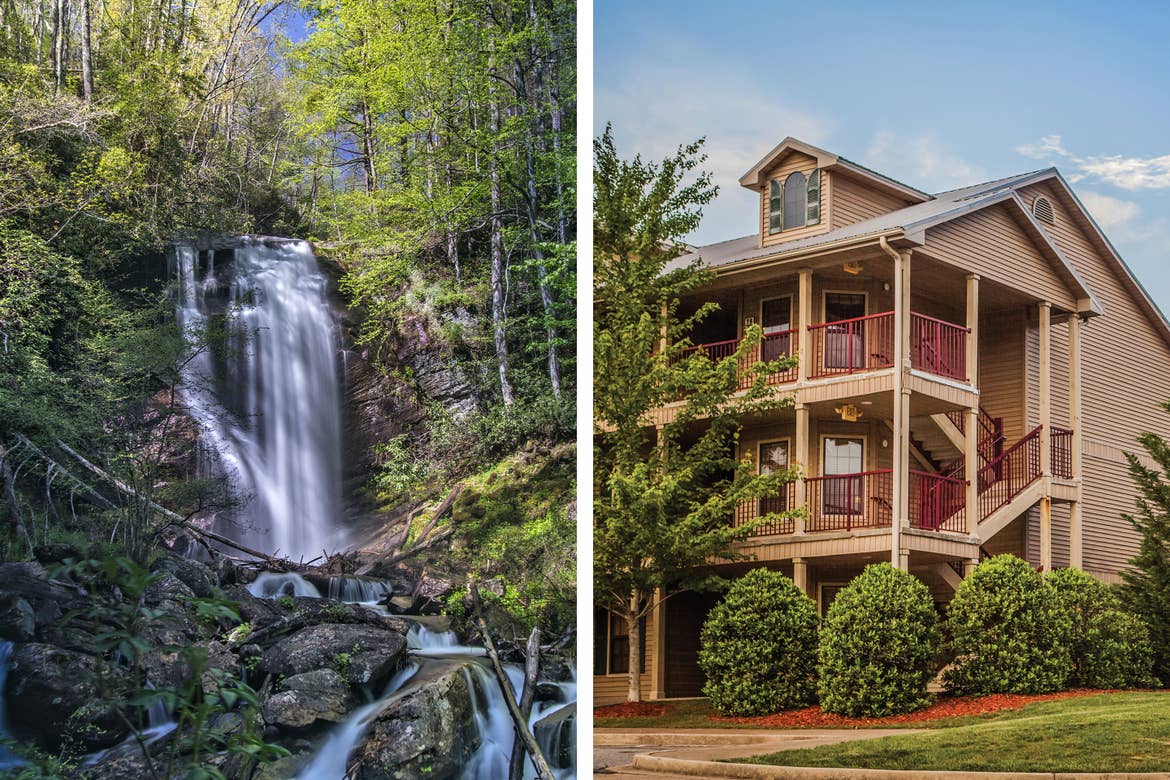 Chattahoochee National Forest near our Apple Mountain Resort

Forget that TLC song! You absolutely should be chasing waterfalls on this beautiful .9-mile hike in Georgia … especially when you have a pair of cascading waterfalls waiting for you.

Elaine F. says…
"Ruby Falls close to Apple Mountain. Short hike to the beautiful waterfall. Good hike for seniors and children."

Sean F. says…
"Let's not forget all of the awesome trails and waterfalls at Apple Mountain Resort!"


3. Jobs Peak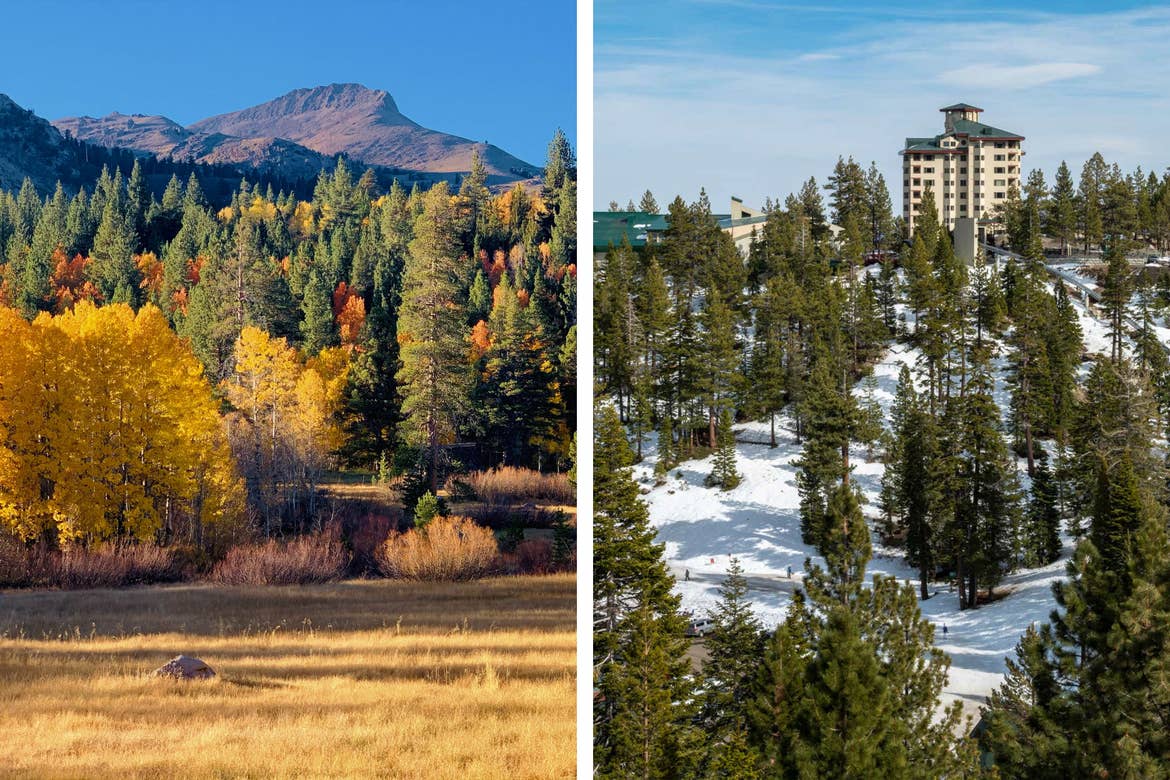 Toiyabe National Forest near our David Walley's Resort and Tahoe Ridge Resort (pictured here.)

This alpine trail in South Lake Tahoe provides a refreshing forest setting with stunning views of the lake. It's rated as difficult, so make sure you're well-prepared for the 4.4-mile hike.

Tami L. says…
"Climbing Job's Peak near Tahoe. Little over 2 miles one way with an elevation gain of over 2,000 feet. Very difficult, but man what a rush when you get to the top at over 10,000 feet and realize what you've accomplished!!!!! Not to mention the views from up there!"


4. Valley of Fire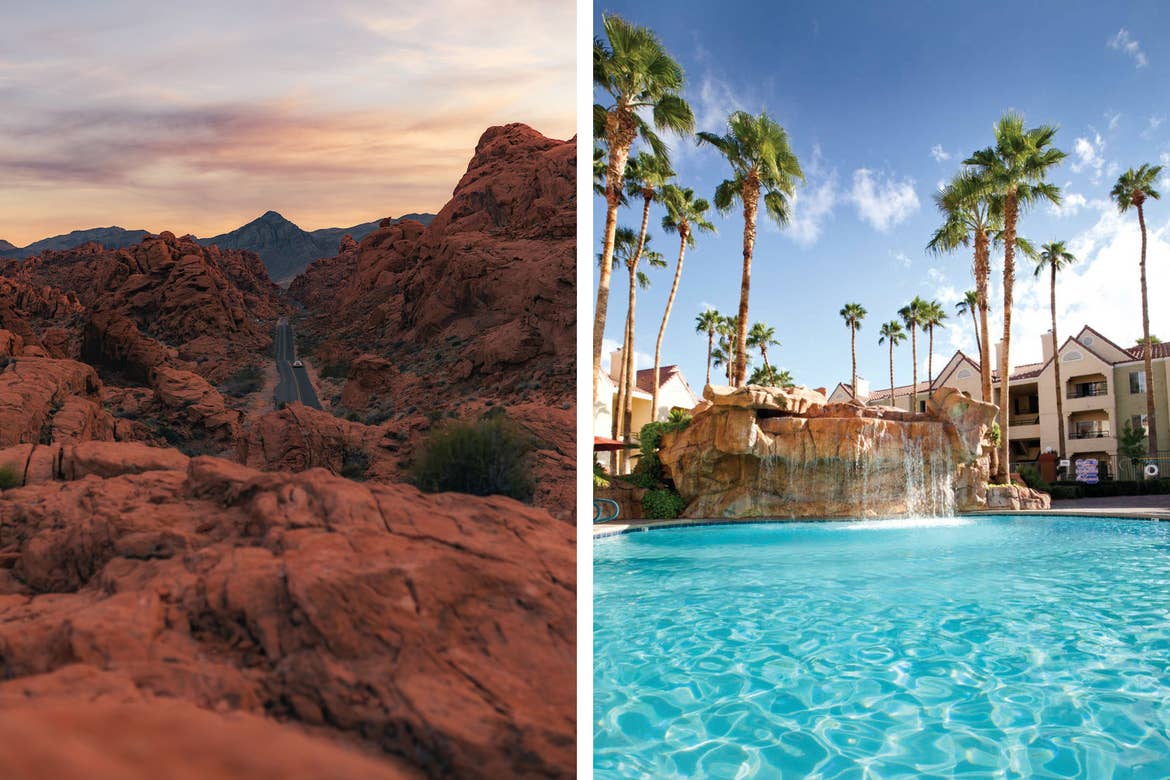 Clark County, Nevada, near our Desert Club Resort

Don't let the name turn you away. Valley of Fire State Park is known for its 40,000 acres of fire-hydrant-red Aztec sandstone formations and contains petrified trees and petroglyphs from more than 2,000 years ago. It's one cool ancient hot spot.

Anissa W. says…
"Hiking in Valley of Fire near Las Vegas. Amazing!!"


5. Benedict Pond Loop Trail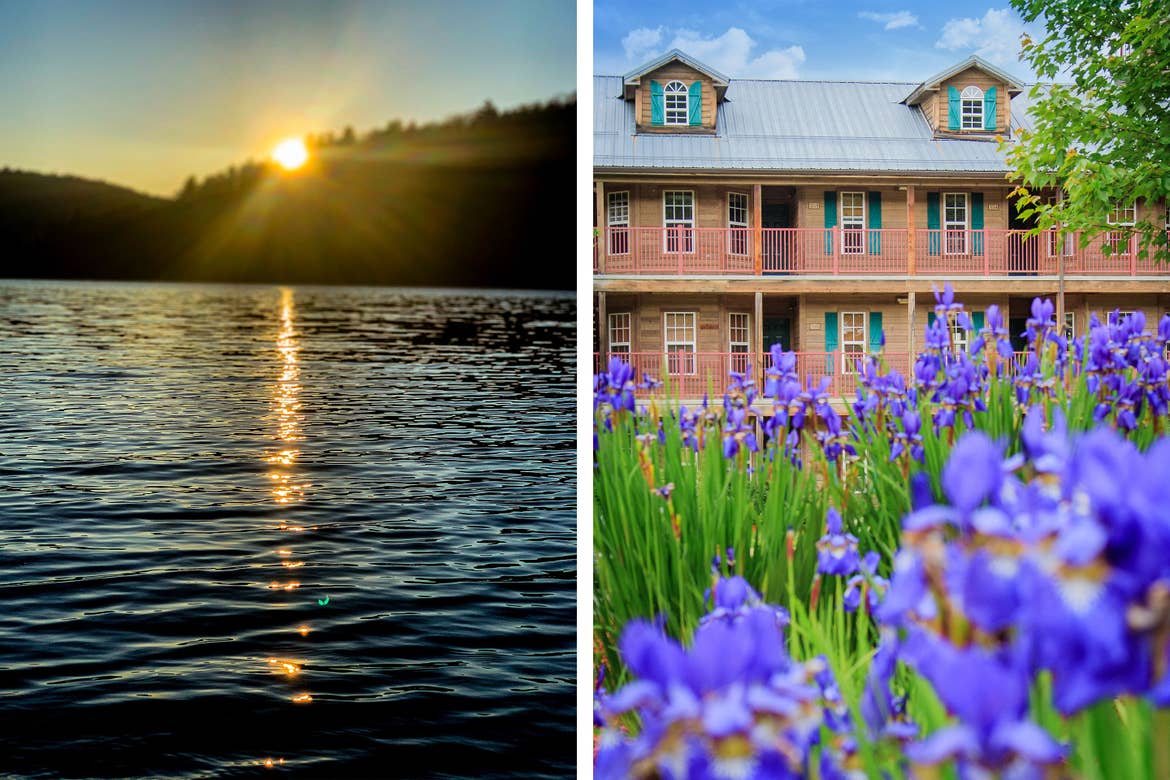 Great Barrington, Massachusetts, near our Oak n' Spruce Resort

Great for all skill levels, the Benedict Pond Loop Trail is an easygoing 1.7-mile hike with several spots to stop along the way and take in the jaw-dropping beauty of the lake.

Rebecca M. says…
"A walk around Benedict Pond near the Oak 'n Spruce. A portion of it is on the Appalachian Trail."


6. Elephant Rocks State Park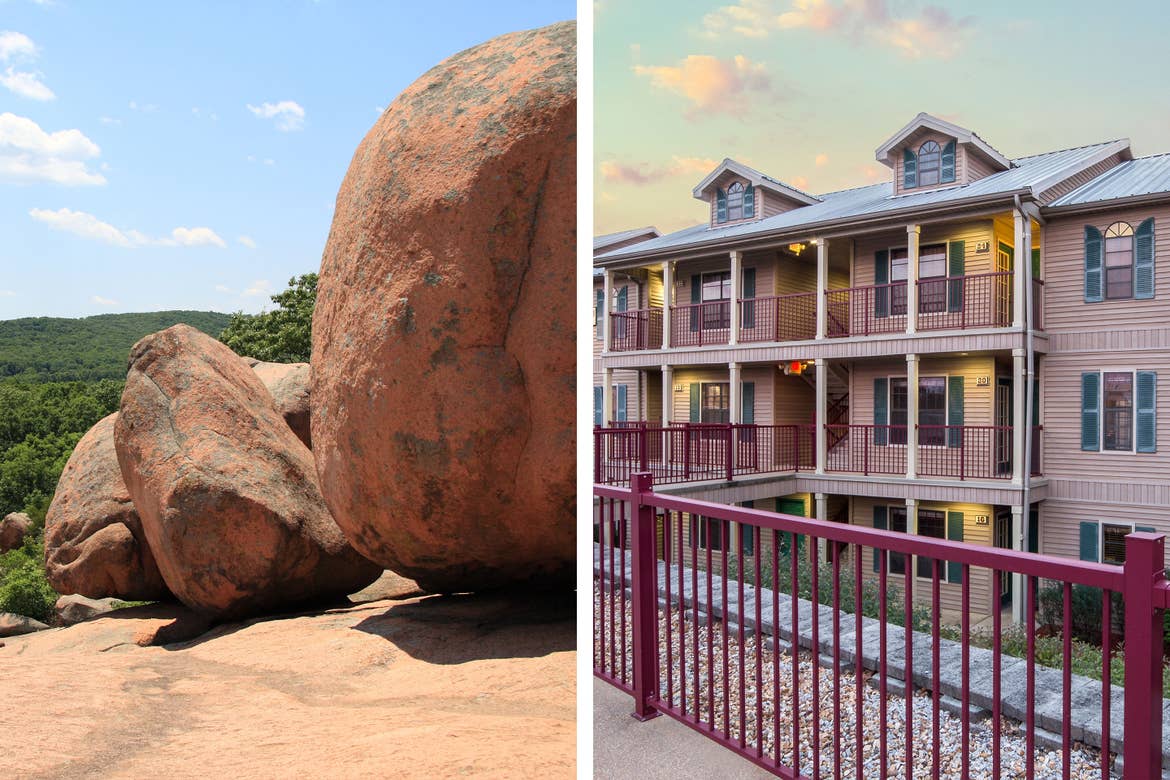 Iron County, Missouri, near our Timber Creek Resort

With boulders as big as elephants, the aptly named Elephant Rocks State Park is one site you won't soon forget (especially if you've got the memory of an elephant, wink wink). The elephant rocks were formed from 1.5 billion-year-old granite.

Sharon R. says…
"Hiking through Elephant Rocks State Park near Timber Creek, Missouri 👍❣️"


7. Bash Bish Falls Trail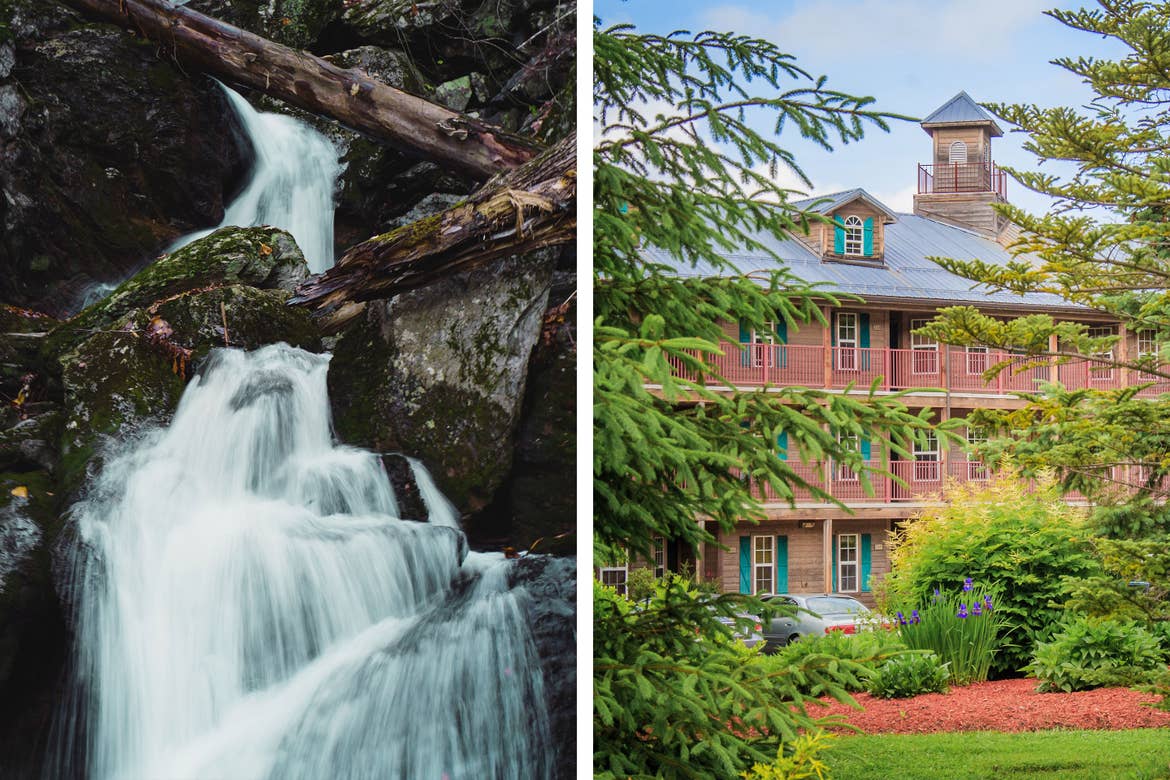 Bash Bish Falls State Park near our Oak n' Spruce Resort

This short 2.1-mile hike takes you to the highest waterfall in all of Massachusetts. On your way there, you'll walk along a crystal-clear stream and see a New York/Massachusetts border marker.

Helena S. says…
"Bash Bish Falls Trail in the Berkshires—Oak 'n Spruce Resort.😁"

(COVID-19 Note: As of October 2020, the Massachusetts parking lot is closed, so you may want to consider driving to the New York side to hike the trail.)


8. Camelback Mountain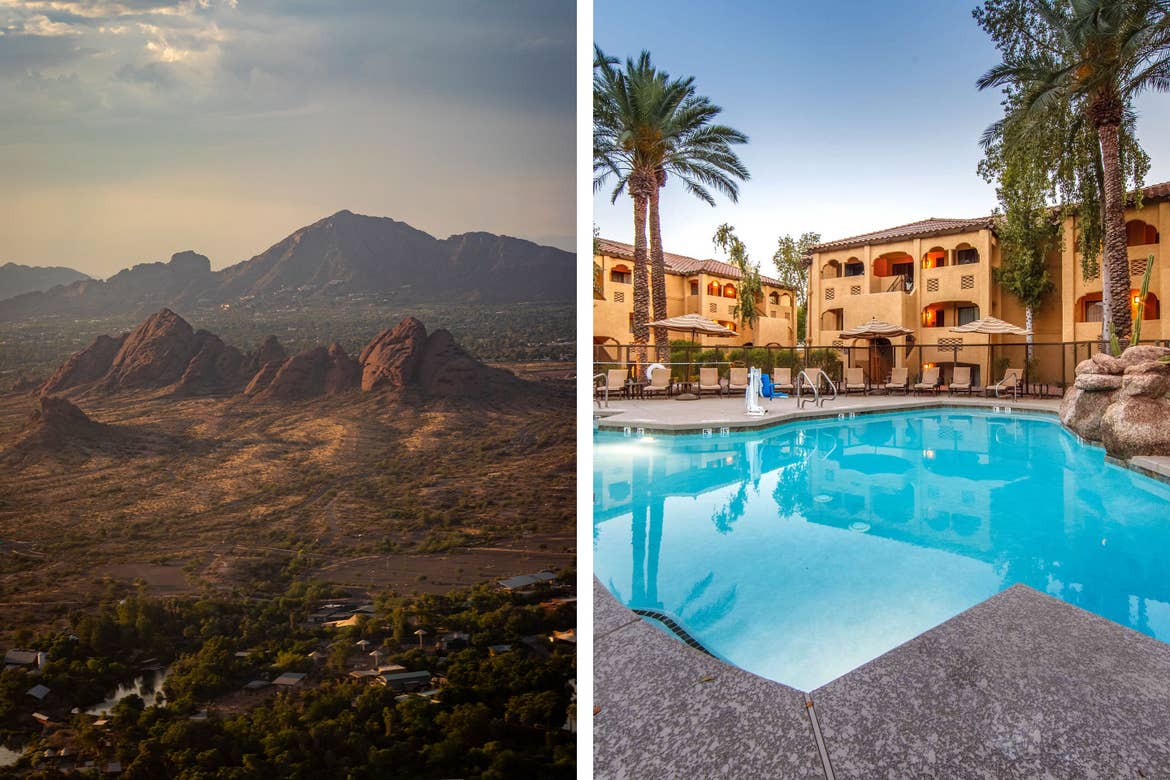 Phoenix, Arizona, near our Scottsdale Resort

At Camelback Mountain, you'll ascend 1,420 feet to a summit that looks like the hump of a camel's back. On the way up, feel free to quote that Geico commercial as many times as you want … especially if it's Wednesday. (You've got our permission.)

Just keep in mind: Both the Echo Canyon and Cholla trails are considered extremely difficult with exposed rock and hand-over-hand climbing, so be prepared.

@catehollowitsch says…
"We loved climbing Camelback Mountain near the Scottsdale location. We wanted a spectacular view and more challenging hike and this was it!"

Jennifer C. Harmon says…
"The 360-degree views made it all so worth it. You can spin around and see all of Phoenix—and more—from the top. Plus, all the cacti, red rocks and dusty fauna make it feel so uniquely Arizonian. When you finally see that summit sign at the top, heart pounding, you'll be glad you pushed yourself all the way up."

(She's not a Club member, but as the Checking In editor-in-chief, she did write all about Camelback Mountain and her other favorite hikes and bites.)

Side note: If you're staying with us at Scottsdale Resort, or even if you're just looking for more things to do in the area, check out these top 10 best things to do in Scottsdale, written by our local area expert.


9. The Sinks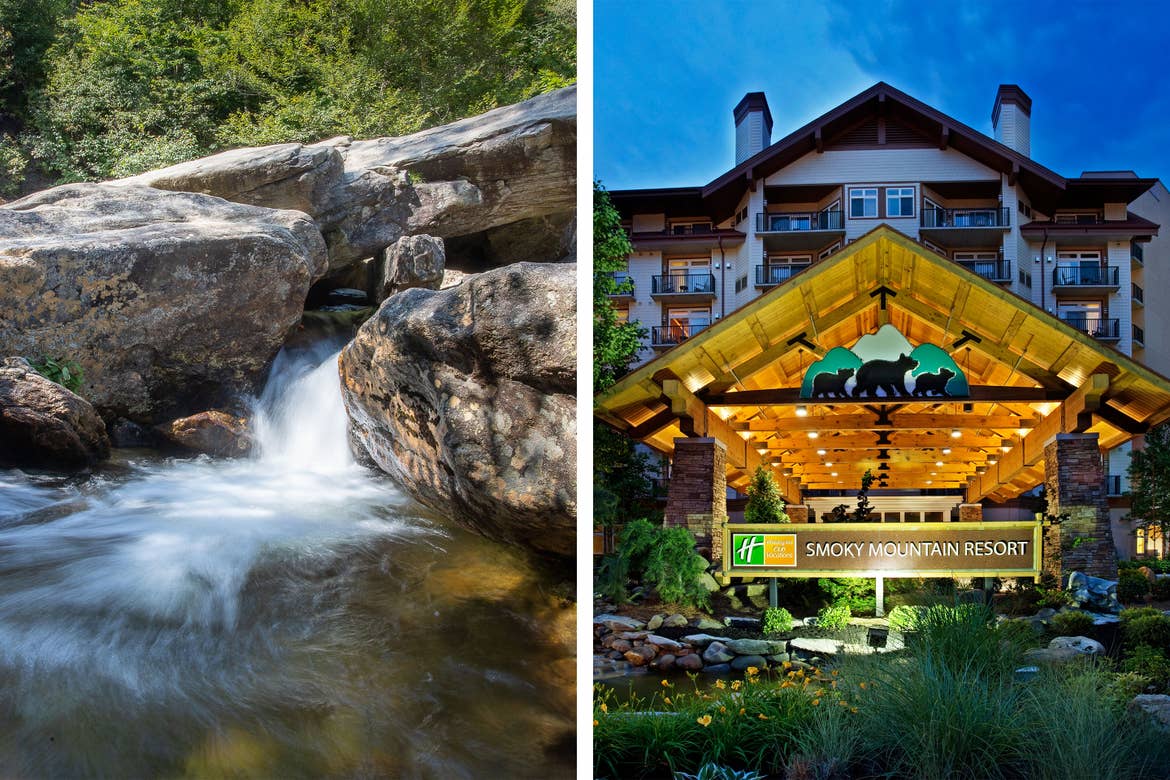 Great Smoky Mountains National Park near our Smoky Mountain Resort

The Sinks is a picturesque roadside stop off of Little River Road that offers a gorgeous waterfall view and a perfect spot to stretch your legs.

@mamiek61 says…
"We just did The Sinks near the Smoky Mountains Resort today! Great hike and there is a swimming hole at the beginning of the hike. It was a great day to be at the Smoky Mountain Resort! We also loved [the] Tom's Thumb trail near the Scottsdale resort."

Whew! All that hiking goodness makes me want to get outside and hit the trails. So, before I close my laptop, let me just say that any of these nine tried-and-true, member-recommended hiking trails and scenic spots would be great for your next great outdoor adventure. Now comes the hard part: Deciding which path to take.


All information is subject to change. This article is a curated guide and is neither sponsored nor considered an official endorsement. Please be sure to check information directly with any/all tours, guides or companies for the most up-to-date and direct details.