Amanda Nall
Amanda is a wife, mother, blogger and Etsy shop owner. She loves being with her family, having girls' nights with her friends and finding great deals. She has an affinity for audiobooks and Real Housewives, hates to cook (but loves to eat), and strives to inspire and be inspired on a daily basis. Amanda likes to keep things relatable and authentic as she shares her life, fun finds, books, entertainment, travel and everything in between.
Instagram
Facebook
Pinterest
Website
Daily Deals Group
Etsy Shop
Branson, Missouri, is one of our family's favorite travel destinations because it has it ALL!

From mini golf and thrilling roller coasters to skiing across Table Rock Lake, this place makes the perfect family vacation.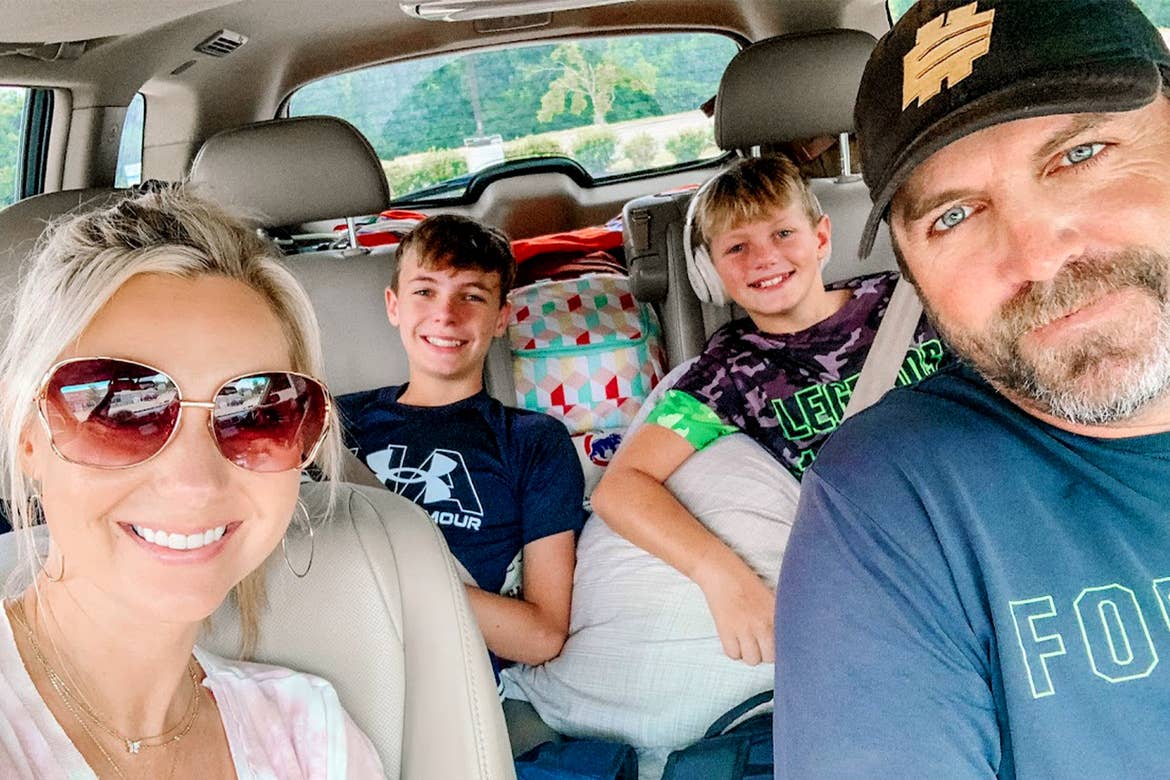 Hi, I'm Amanda! And this is my husband, Craig, and my two boys, Matthew (13) and Mason (11).

If you're planning a trip to Missouri sometime soon, you might be wondering what Branson is like right now…

Well, let me tell you everything we did, our experience at Holiday Hills Resort and how we felt about this amazing city.

Editor's Note: This trip took place in August 2021. As with any destination, COVID-19 safety measures may have changed during this ever-evolving pandemic. Be sure to check current, local information for your destination directly when planning your vacation.


Planning Our Branson Vacation
Our first time in Branson as a family was actually in July of 2019, and we all had SO much fun that we were chomping at the bit to get back.

We skipped a family vacay in 2020 though due to COVID-19, but decided we were going for it in 2021. And I'm so glad we did!

This year, we visited in early August and spent a fun-filled week darting from one activity to another. We go pretty hard in Branson and try to cram in as many fun activities as possible.

We live in McKinney, Texas, which is right outside of Dallas, so we decided to do a family road trip to Missouri.

It was about a 6.5-hour drive, and once we got to where we were staying at Holiday Hills Resort, we were more than ready to get our vacation started!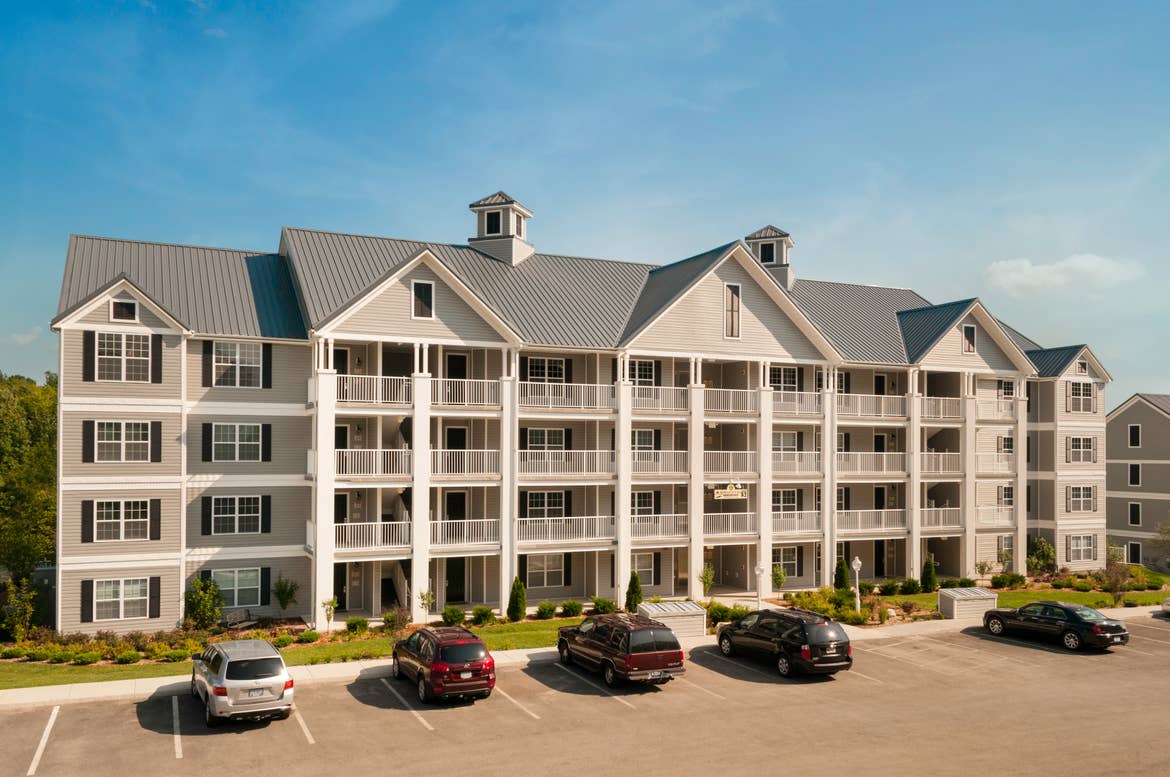 Our home base in Branson: Holiday Hills Resort


What is Branson Like Right Now?
How about fun, busy, beautiful, entertaining and a little bit exhausting?! But that last part is probably just because of how we do vacations.

When we arrived in Branson on our first day, I wasn't really sure what to expect in terms of how crowded it would be.

I quickly realized that Branson is booming!

The Strip was alive with all the normal traffic. People were out at the go-kart track, playing Putt-Putt® and darting across intersections to get to the next giant animal crawling up the side of a building (don't worry — they're just for show 😉).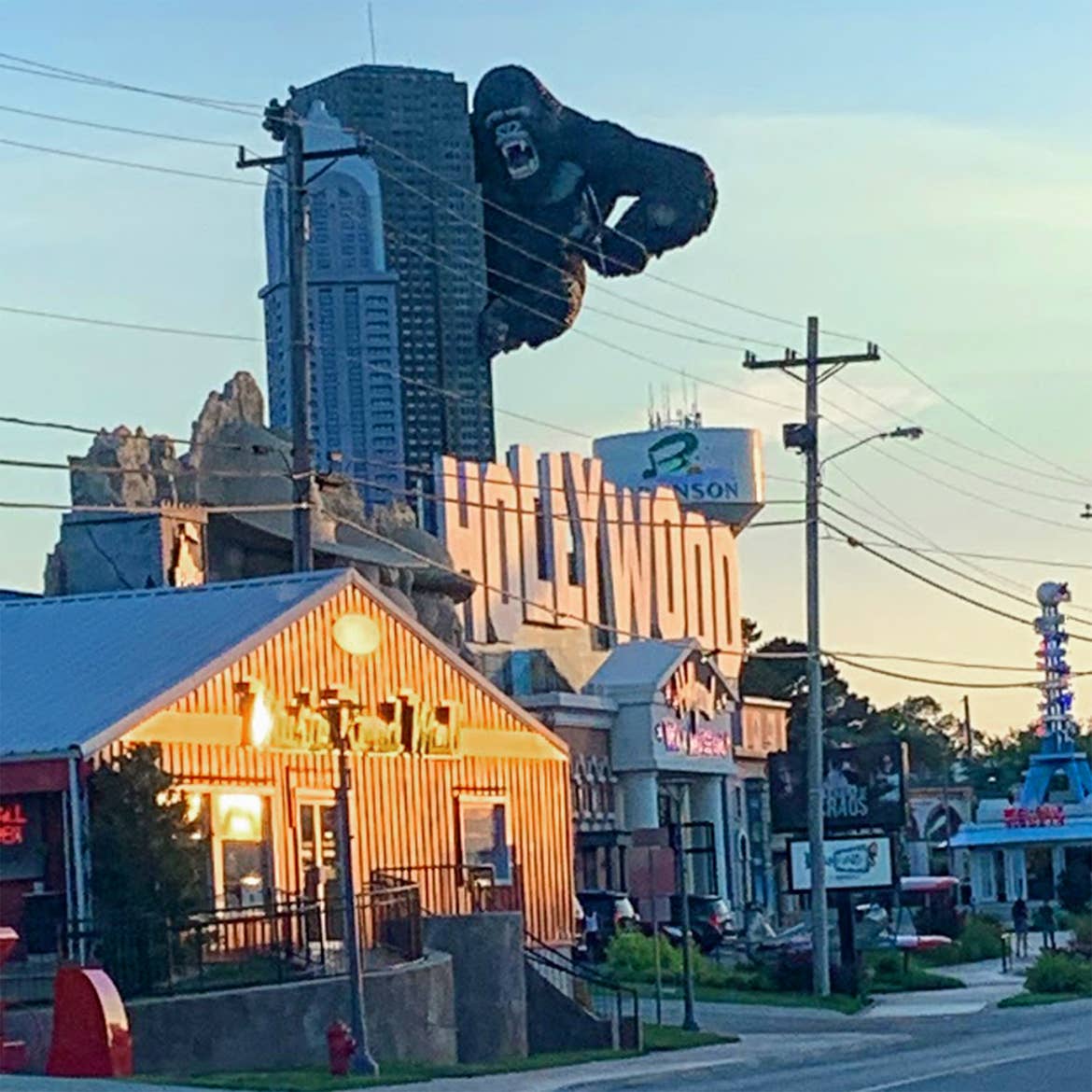 With shows, hotels, casinos and entertainment, the Branson Strip is like the Las Vegas Strip's little cousin!

It felt normal, and amid all the chaos we've been in for so long, our family personally appreciated some sense of normalcy.

And everything was open when we were there, which we were absolutely thrilled about!

During our weeklong stay, we saw some of the basic safety precautions taken, too. There was hand sanitizer everywhere — at every attraction we went to, at restaurants, and in the elevators and common spaces of our resort.

Were there a lot of masks? No, not really. There were definitely some, but the majority of people didn't have them on and the city didn't require them.

I feel like things could've changed over the course of time since we were there though.

Definitely be sure to look up the city's mandates and check websites for the latest on any activities you're planning to do.


Outdoor Activities in Branson
Our family mostly stuck to outdoor activities like…

Boating on Table Rock Lake…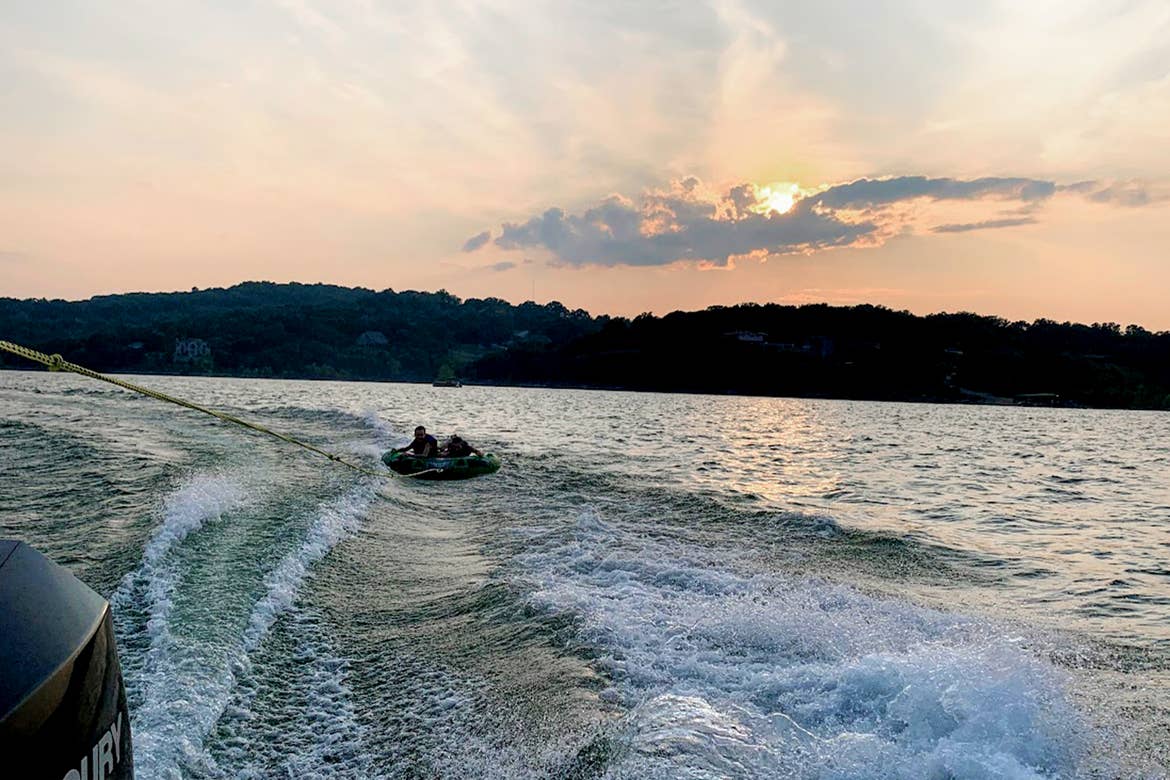 Riding roller coasters all day long at Silver Dollar City® Theme Park (one of the top attractions in Branson)…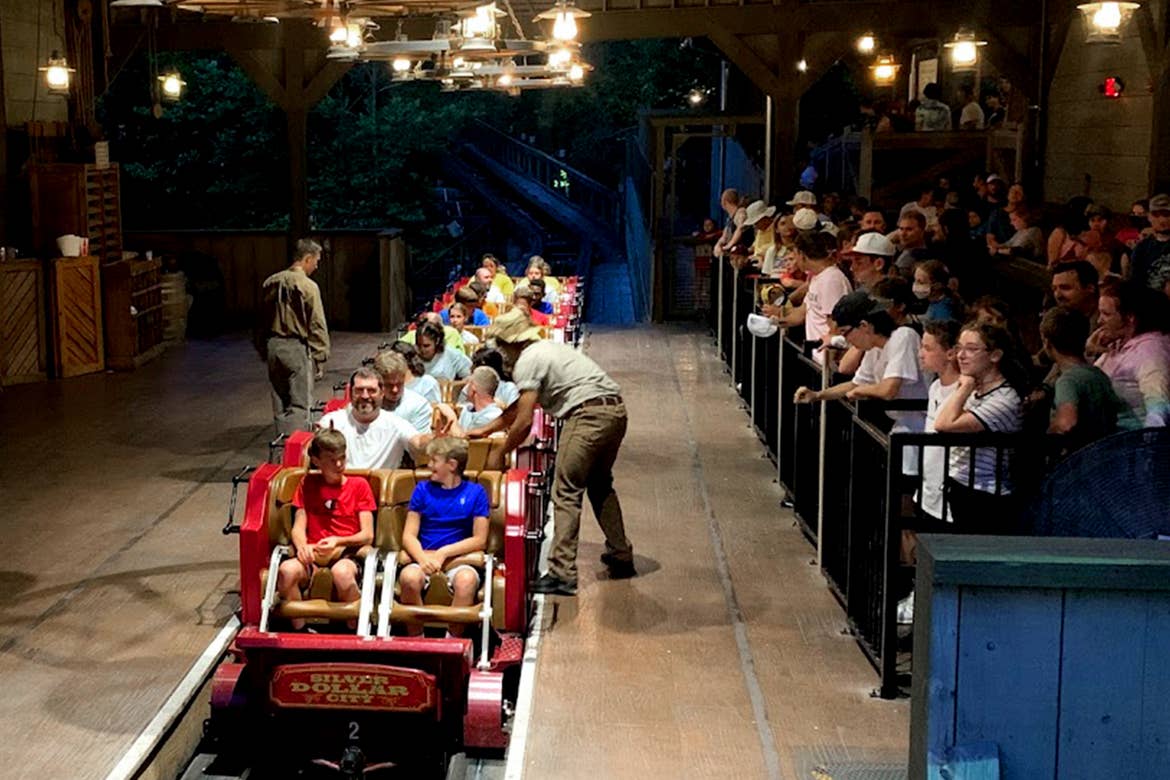 Playing Putt-Putt…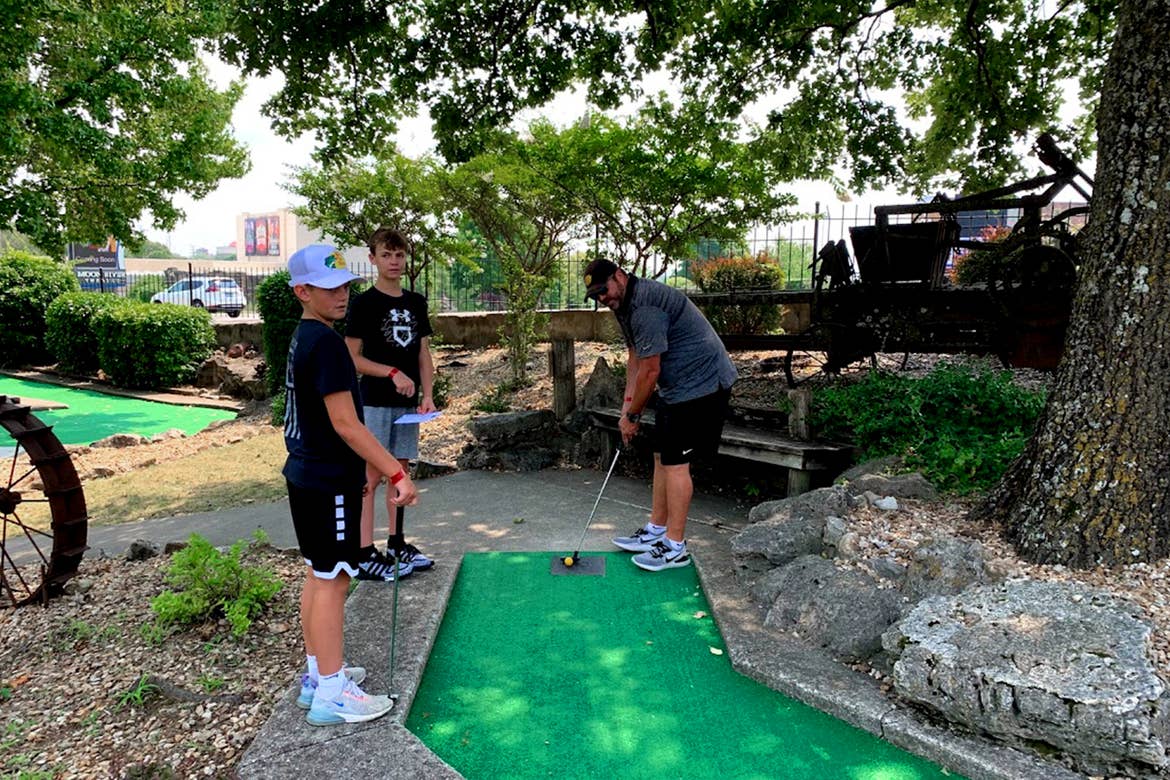 Riding go-karts at The Track…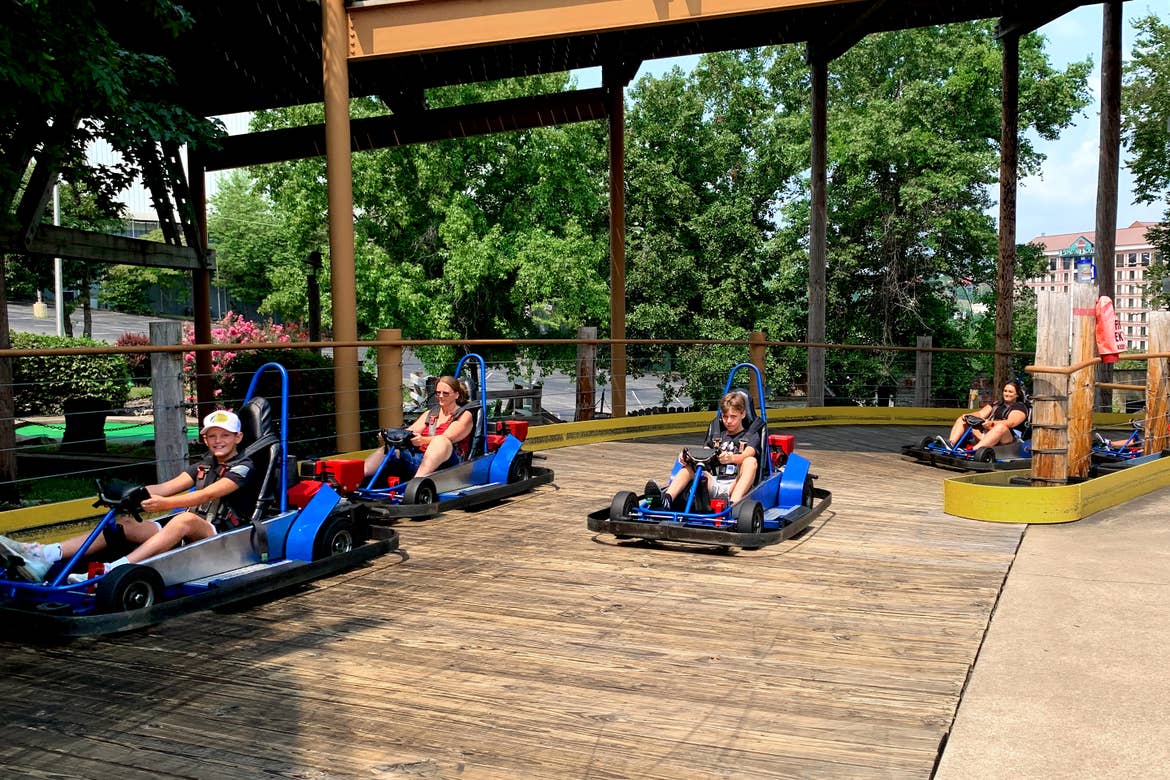 Zipping through the woods at Copperhead Mountain Coasters…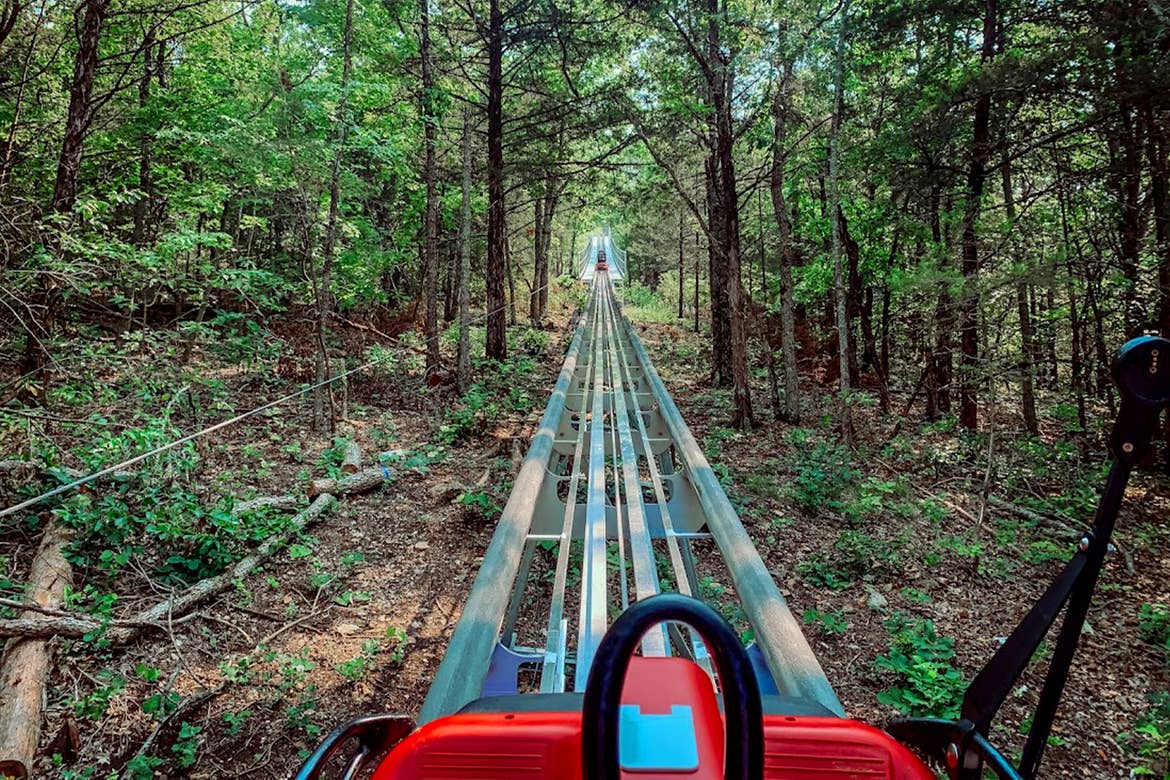 And swimming at Holiday Hills Resort. The pool had hills all around us and it overlooked the golf course!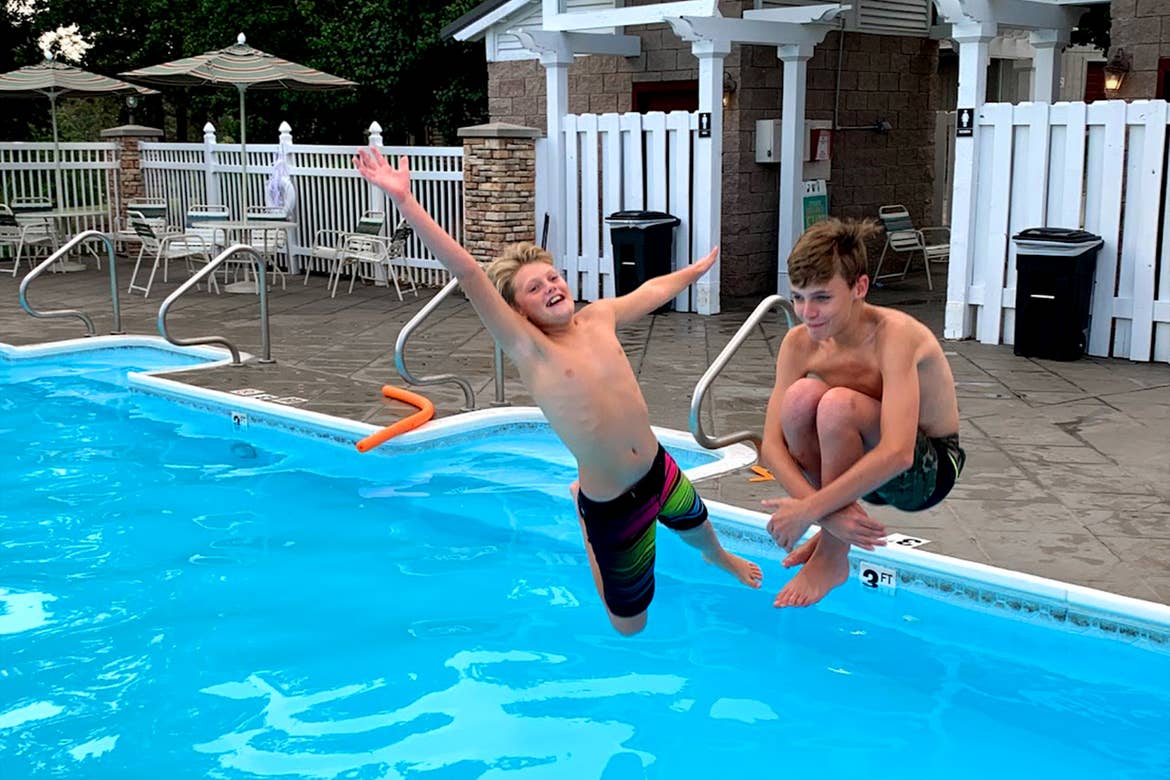 Indoor Attraction: Beyond the Lens
We also did a nearby indoor attraction called Beyond the Lens one day, which we went into not knowing much about.

We just thought the outside of it looked super cool and figured the inside must be pretty awesome as well. And it was!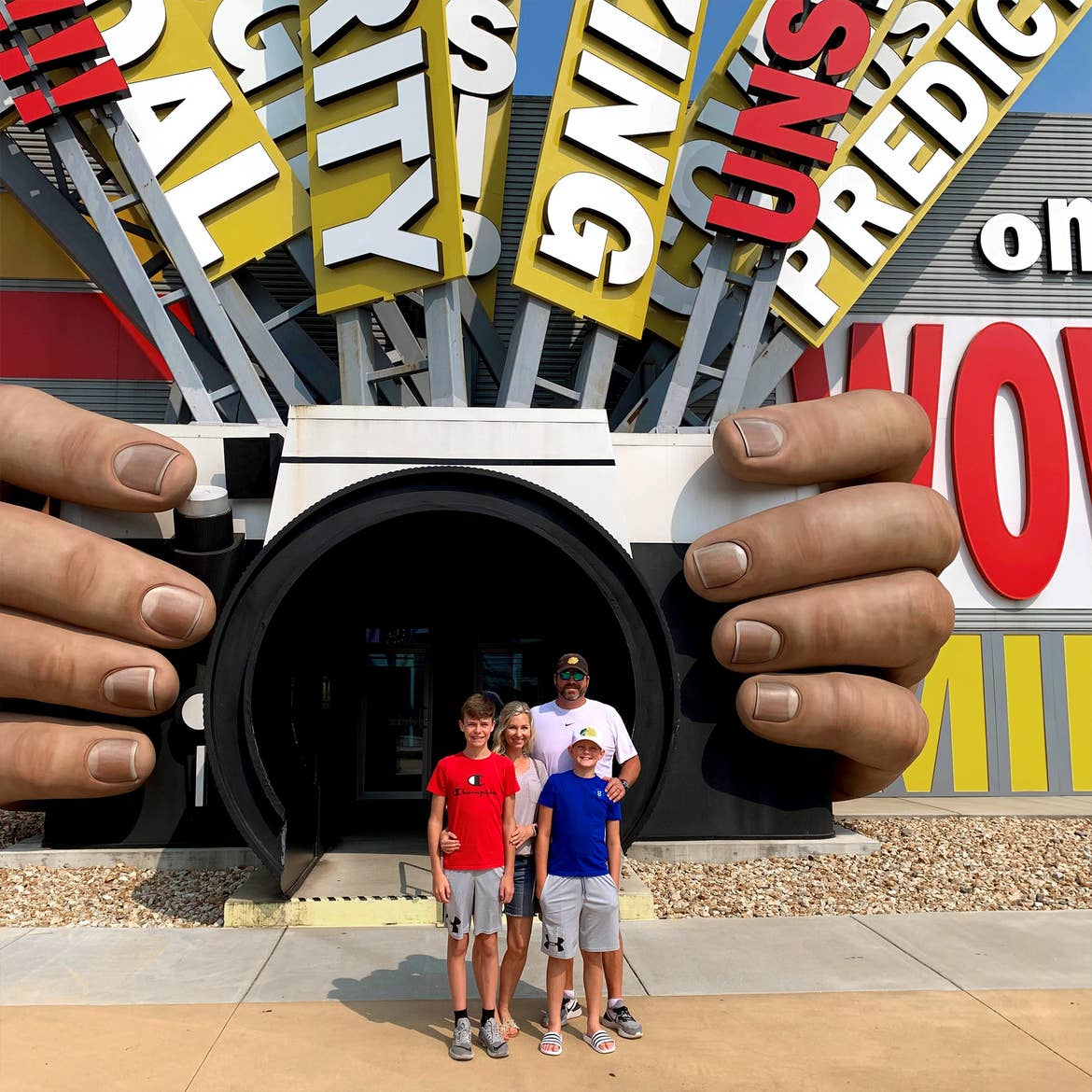 They have a neat 5D attraction called FlyRide that's very similar to Soarin' Around the World, one of the top rides at Walt Disney World® Theme Parks.

(To be honest, it's a generic version of Soarin', but it's still fun!)

The rest of the place is filled with all different kinds of interactive exhibits from old school Nintendo's, virtual reality sets you can play with, and just tons and tons of randomness that your kids will love!

Mason had a great time pretending he was the President … as well as an alien.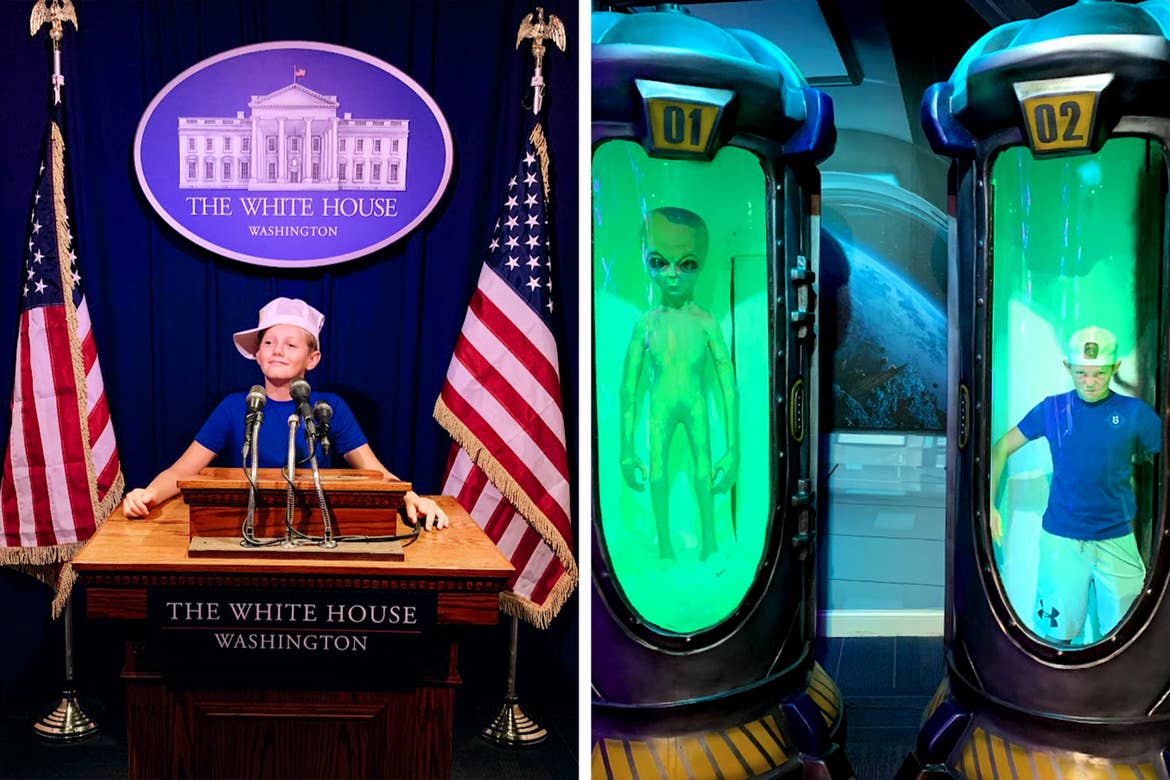 We all loved the unlimited games of Skee-Ball, too!

But anything having to do with virtual reality is my JAM. They had a few different places where you could do this sort of thing, and we loved it!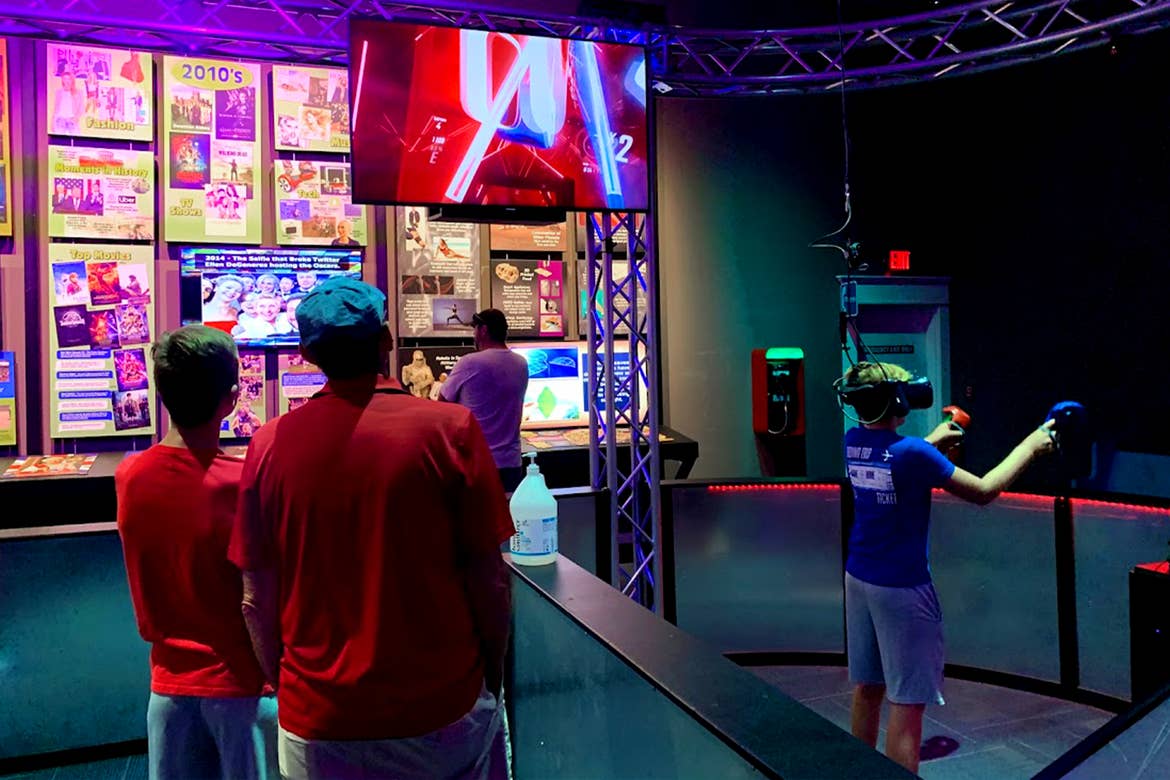 See the giant bottle of hand sanitizer on the ledge in the picture above? They were everywhere.

And we went around 10:30 or 11 a.m., and it was not crowded. So that's a great time to go!


Tips for Visiting Branson Right Now
And now, a few tips for your Branson vacation...


Get tickets to any shows online, ahead of time.
Maybe even a couple of weeks in advance, if not more, during the peak seasons in summer and winter.


Same goes for boat rentals.
We had a hard time getting boat rentals a few days before we left, so plan accordingly, google the marinas in Branson, and check for availability and best price!

They're all pretty competitive in pricing though.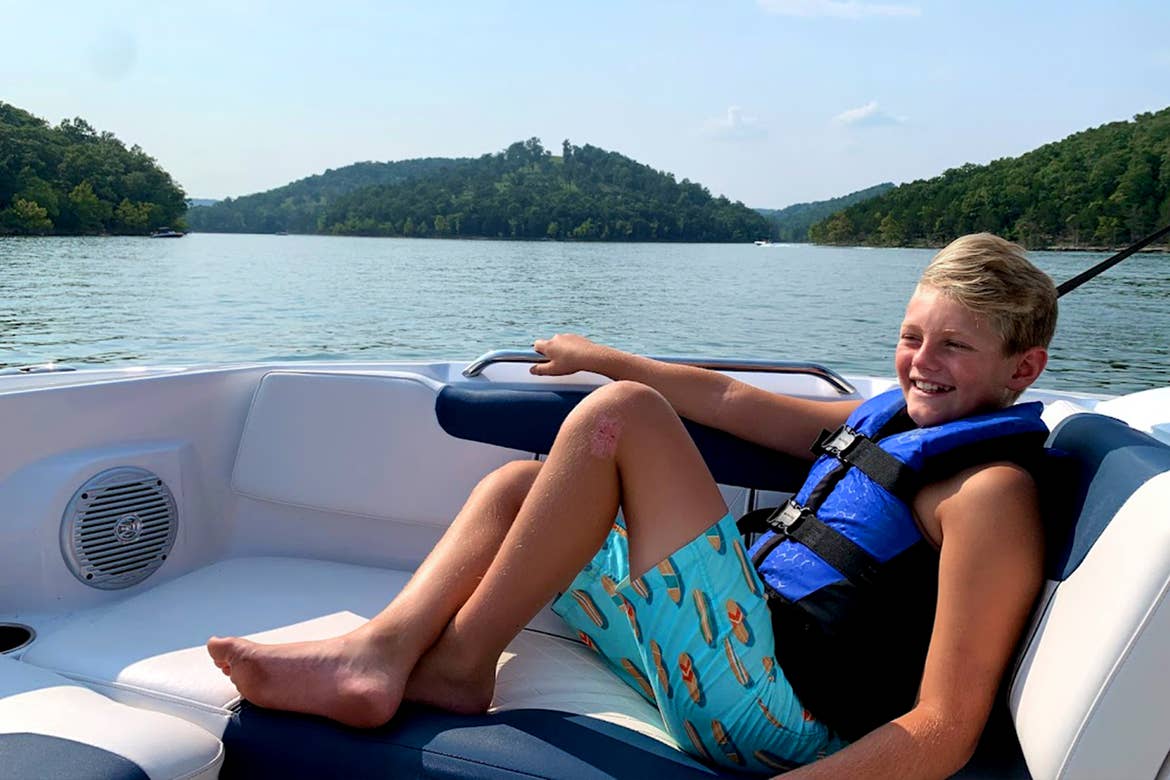 Don't overpack, especially in summer.
Everything is crazy casual. Maybe grab a pair of jeans for a show or if you're going out to dinner.

But for the most part, you need:
Casual shorts
Comfy tees and tanks
A swimsuit
Great walking shoes or comfy flip flops
Don't overthink it. I speak from experience. 😉


The Best Place to Stay in Branson
I can't leave before talking a little more about our stay at Holiday Hills Resort because we honestly had a hard time leaving our sweet villas.


Our Villas
We stayed in a three-bedroom villa that overlooked nothing but lush, green trees, and it was incredible.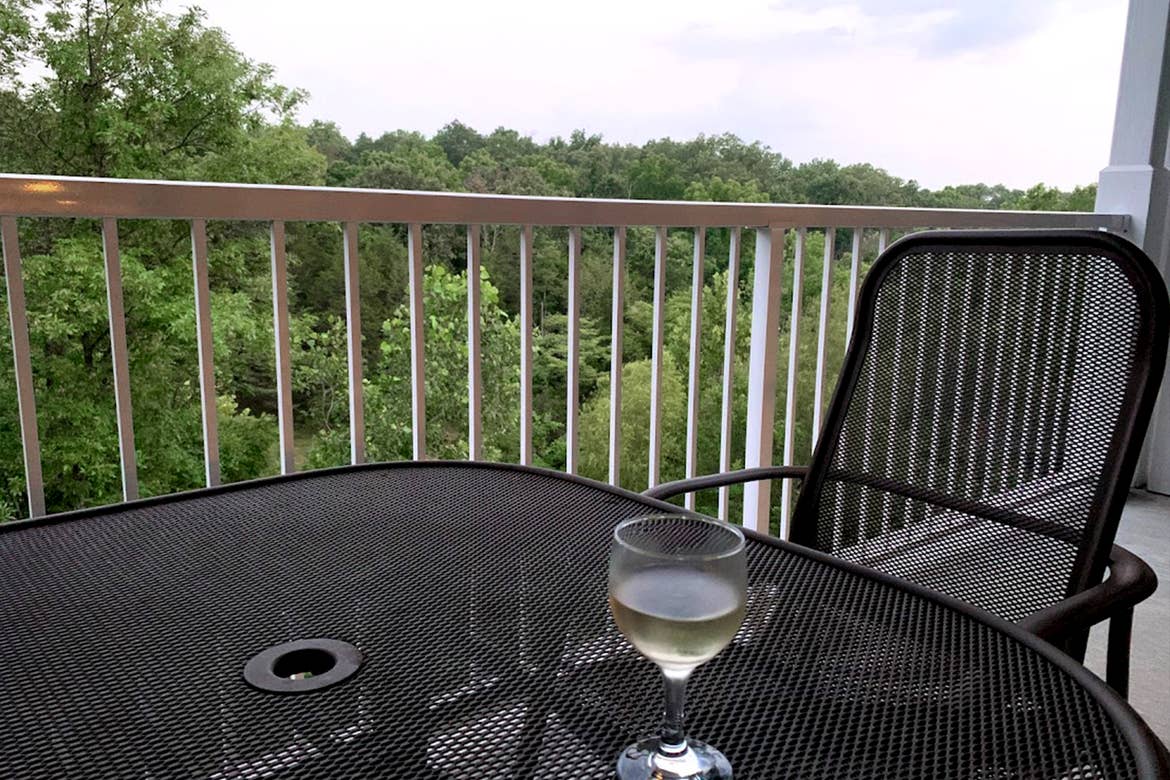 Our villa had two separate units in one. You walked through the front door into this little hallway where you saw two more doors:
Unit "A" was the two-bedroom
And Unit "B" was the one-bedroom
Since my parents came with us, they had this same set-up, so each of my kids got their own one-bed, one-bath unit with a full kitchen, living room, fireplace and dining area.

The boys thought this was awesome because they got to stay in their own "apartments."

My parents could have just stayed in the one-bedroom themselves, but this was so much more fun! If you're traveling with your parents, this is a really fantastic option.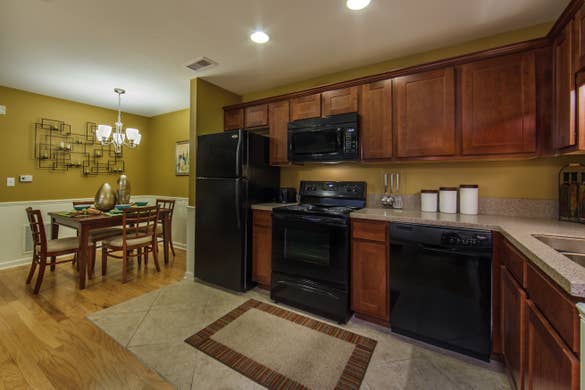 Here's a peek at what the one-bedroom looked like.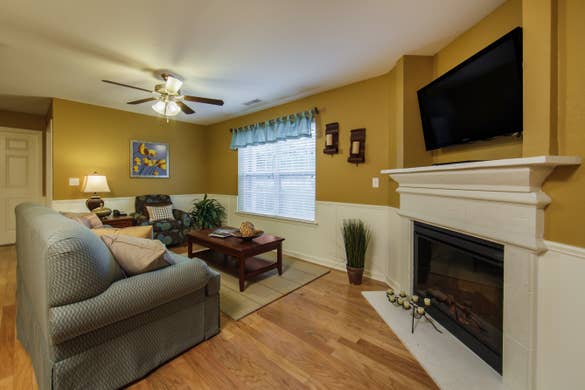 Me and my husband, and my parents, had the bigger two-bedroom, two-bath units.

Ours had two beautiful balconies overlooking the most serene and peaceful wooded area, as well as a washer and dryer (which is always a plus)!

The beds were also incredibly comfortable and that is hard to come by sometimes. So, wins all around with the villa for sure!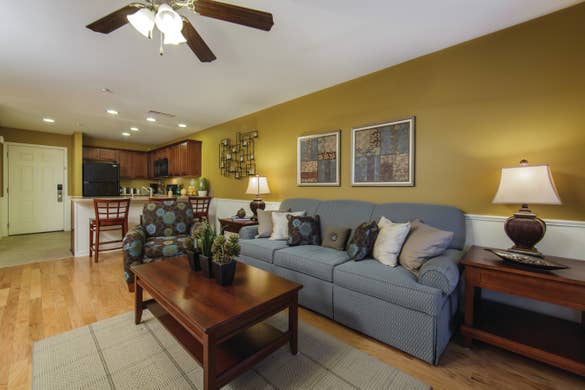 Here's the two-bedroom (a bigger version of the one-bedroom).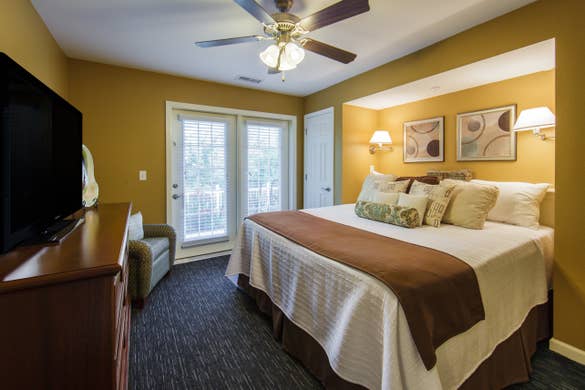 Golf Course
The resort has an 18-hole golf course that I saw lots of people out enjoying every day.

But we loved the Activities Center! We hung out there for a long time.


Activities Center
The Activities Director had music on, played games with everyone and gave out prizes! They also got some people on the makeshift dance floor at one point, too.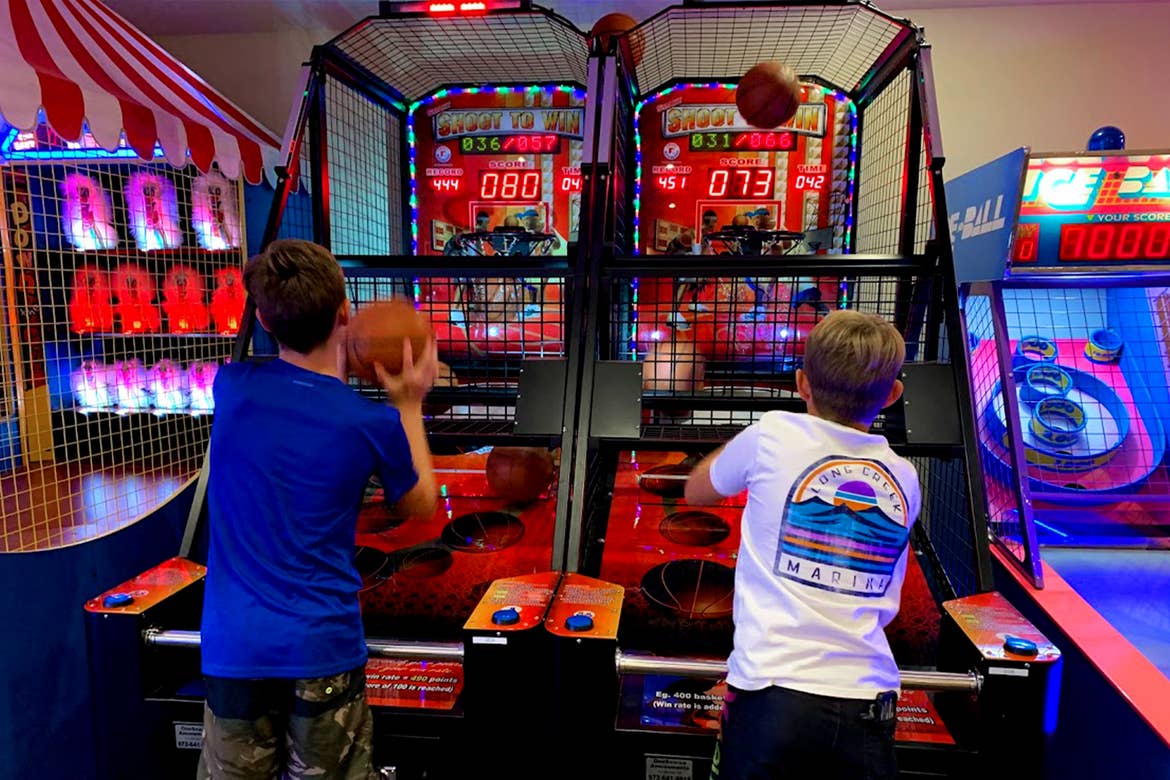 It was a happenin' place!

We even grabbed some ice cream cones before we left because we just couldn't resist.


Pizza World
And then we ordered pizza from Pizza World, which is right down the street.

This place was great! We actually ordered from there twice during our stay.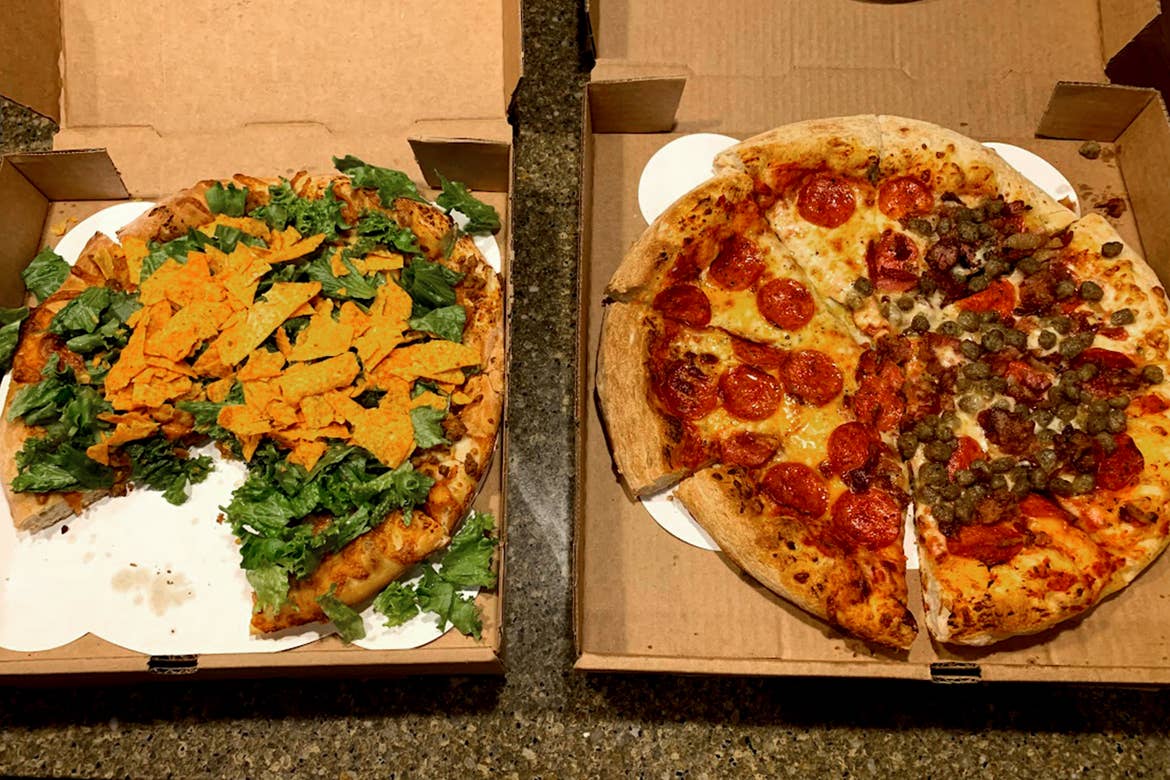 How We Felt About Our Branson Vacation
To us, visiting Branson in August was crowded, but it wasn't impossibly crowded. We never had an issue with it being too much for us.

We also ended up getting lucky with good weather. Highs were in the 80s and lows in the 90s during our week (as opposed to higher summer temps they had before and after we left).

There are so many fun things to do in this town, y'all. You cannot get it all in with ONE stay unless you were here for a month maybe?

But we always try hard! And we will be back.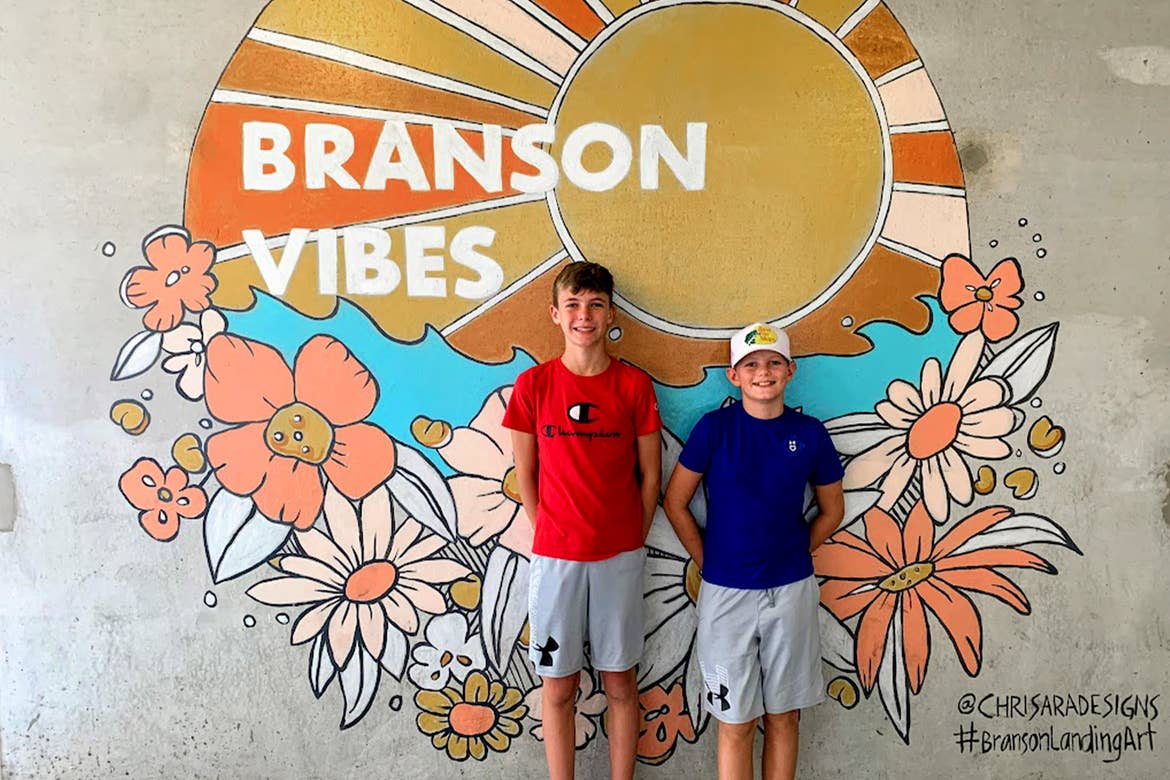 So, if you're wondering what Branson is like now, I'll say it's open for business, there's excitement and fun in the air, and priceless memories to be made.

If or when you're comfortable to travel, head to Branson! Grab your kids, your parents, your friends, and maybe grab that three-bedroom villa, too. 😉


Our guest bloggers are compensated for their writing contributions and honest opinions.

All information is subject to change. This article is a curated guide and is neither sponsored nor considered an official endorsement. Please be sure to check information directly with any/all tours, guides or companies for the most up-to-date and direct details.