Jennifer C. Harmon
Jenn is the Editor-in-Chief of the Checking In travel blog. She loves coffee, wine, writing, traveling, working with all of our amazing guest bloggers, and getting to tell our guests', owners' and team members' vacation stories. Jenn and her husband, Anthony, have mastered the art of the long weekend couples' getaway (sans kids). And while it's too hard to pick just one type of "favorite vacation," her three-way tie would be: a snowboarding trip, going to Hawaii or sailing with Disney Cruise Line.
It's been a unique year and a half, to say the least. One silver lining? The reemergence of the family road trip!

Road trips came back in a big way recently because they're a safe way for us to get out of the house and travel when flying during COVID-19 wasn't possible (or preferable).

And lots of helpful road trip tips and tricks surfaced on how to best plan an enjoyable staycation or cross-country adventure.

Plus, if your newsfeed was anything like mine, you saw tons of RV travel, too. RV'ing is like the good old-fashioned family road trip and social distancing on steroids, with no need to even stop for restroom breaks or hotel stays.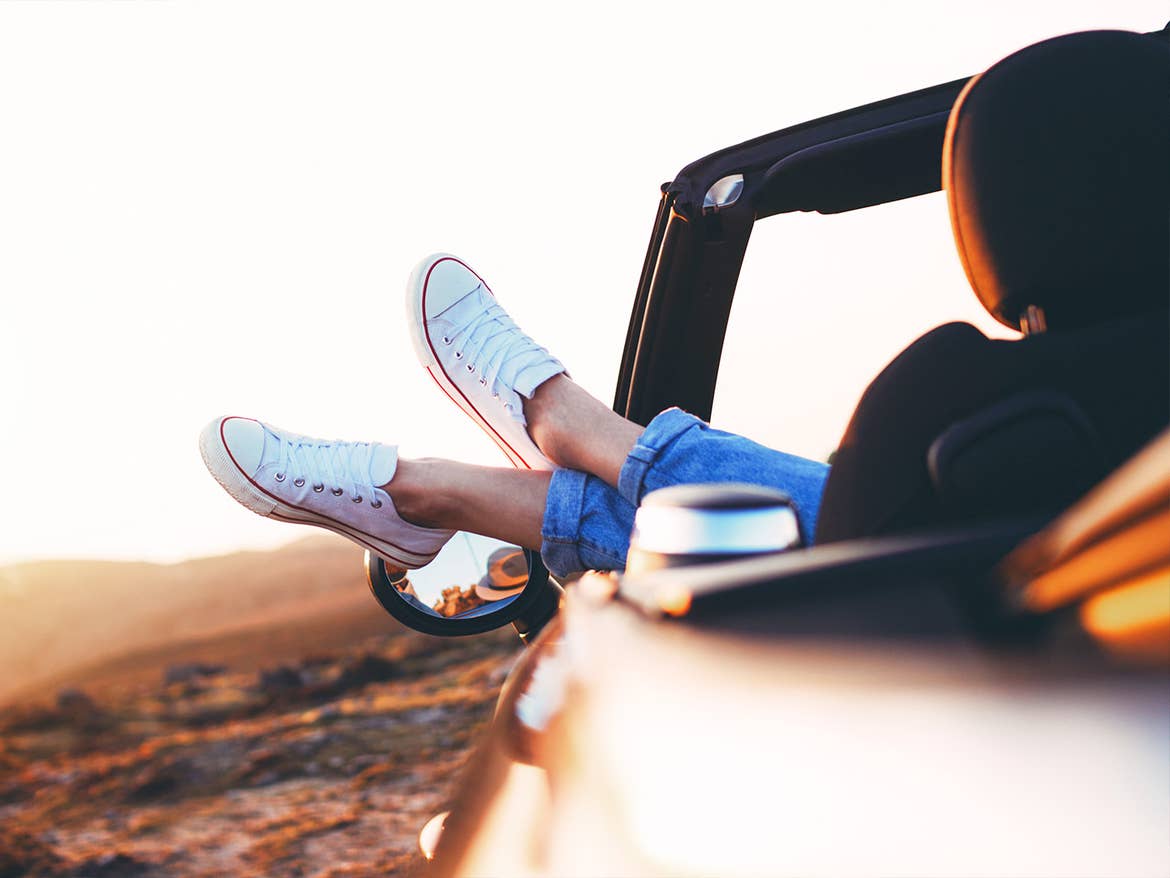 Beyond safety though, it's been a reminder that road trips and RV treks are FUN!

Even with the major return of vacations, talks of vaccine passports, more and more travel restrictions lifting — and more and more airplanes taking off — you might not be willing to give up your drivable adventures just yet.

If you fell back in love with being "on the road again," we get it! In celebration of National Road Trip Day, here's a round-up of our best road trip tips and RV advice for your next journey on the open road.


Road Trip Tips for Couples
Lauren and Anthony shared what they learned from renting a car and driving (with lots of zig zags and stops) from NYC to Seattle. All in 30 days. Oh, and with a dog.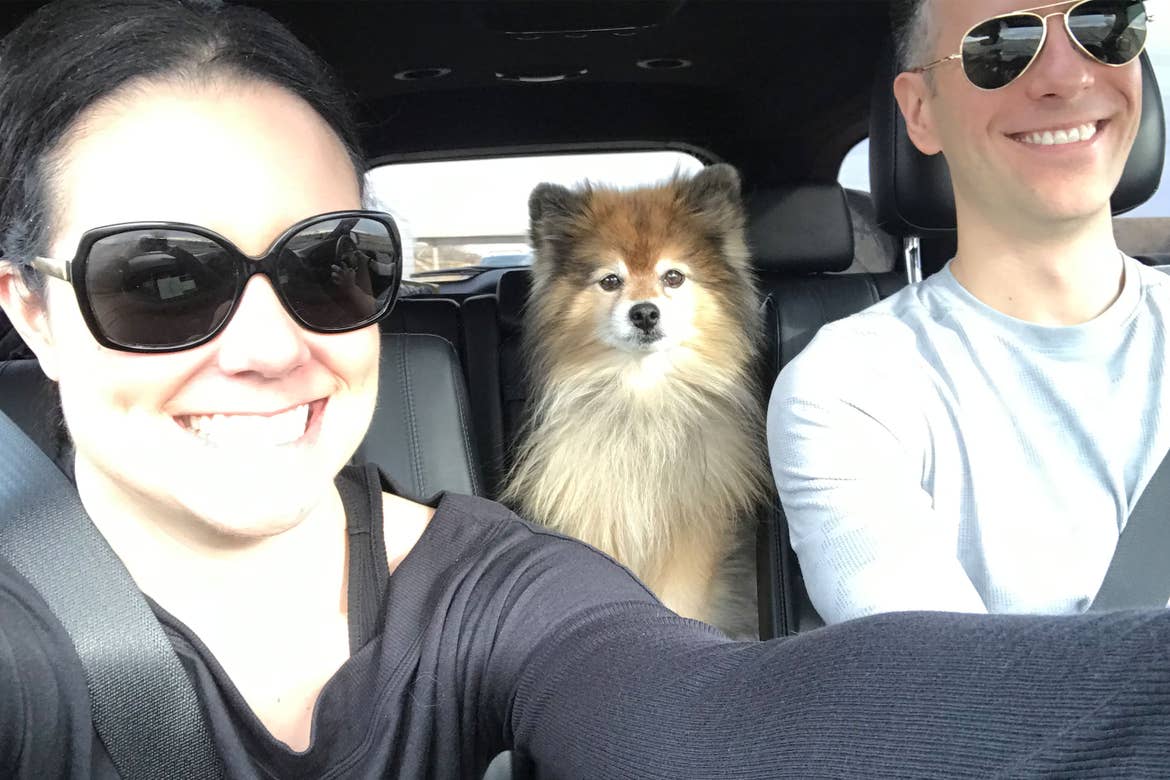 In their cross-country couples' road trip story, you'll find out:

How to navigate planning your trip together
What added expenses may come with bringing your pet along on the road
Ways to reward the driver and make them feel appreciated (since they're the one behind the wheel)
How to focus on making memories and staying positive if and when Plan A goes wrong
Why you should commit to being present and enjoying your quality time together
Read more at 5 Tips for Surviving a Couple's Road Trip.


How to Tackle Family RV Travel
Like many other families, Jessica of @bring_the_kids took her long-lived dream of family RV trips and made it a reality during 2020.

No stranger to adventures, she packed up herself, her husband, their 5 kids and their dog, and drove all over the western U.S. in a renovated RV.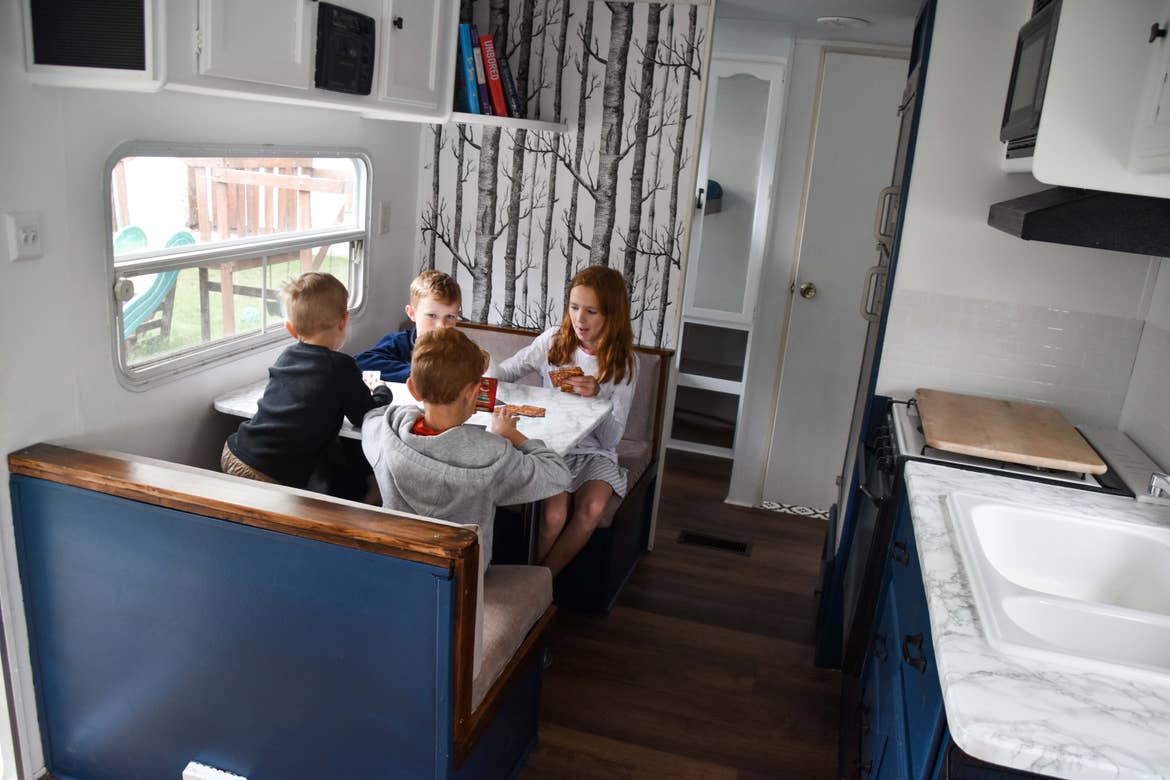 In Jessica's story, she shares her top 10 RV lessons, including:

How to engage your kids in RV travel planning
What snacks, foods, games, books and activities to bring on board
Which type of RV to rent or buy (you might be surprised which is going to be the best fit for your family)
What to learn about your RV before you hit the road (VERY important)
How to maximize storage space for everyone's stuff
Tips for organizing and decluttering tight spaces
How to relax, take it slow and really enjoy your time on the road
Read more at 10 Tips for Successful RV Trips with Kids.


How to Road Trip with Kids
Brenda's family of seven love a good old-fashioned family road trip. In telling us all about her first trip to Myrtle Beach, she shared some helpful nuggets about what works best when they travel in their family van.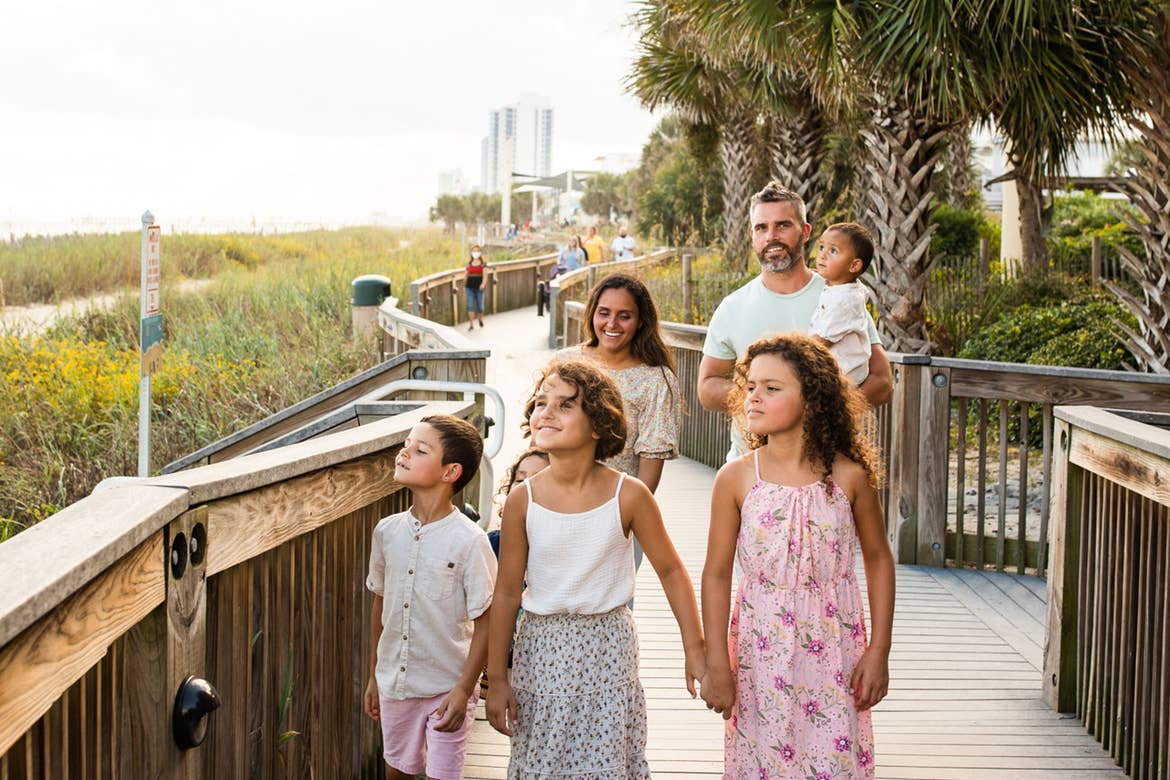 Read about their Myrtle Beach trip and road trip tips, which will cover:

Splitting up your road trip and breaking up the drive
Snacks to stock up on (a common theme!)
Ways to keep the kiddos busy with simple but entertaining activities
Their absolute favorite entertainment on long drives
Read more at Our Family's First Trip to Myrtle Beach.


How to Take a Family RV Adventure with Many Stops
Mom of two and kindergarten teacher, Chris, decided to tackle FIVE national parks at once (FIVE!) by renting an RV to drive – stop – enjoy – hike – eat – sleep – repeat all the way through Utah.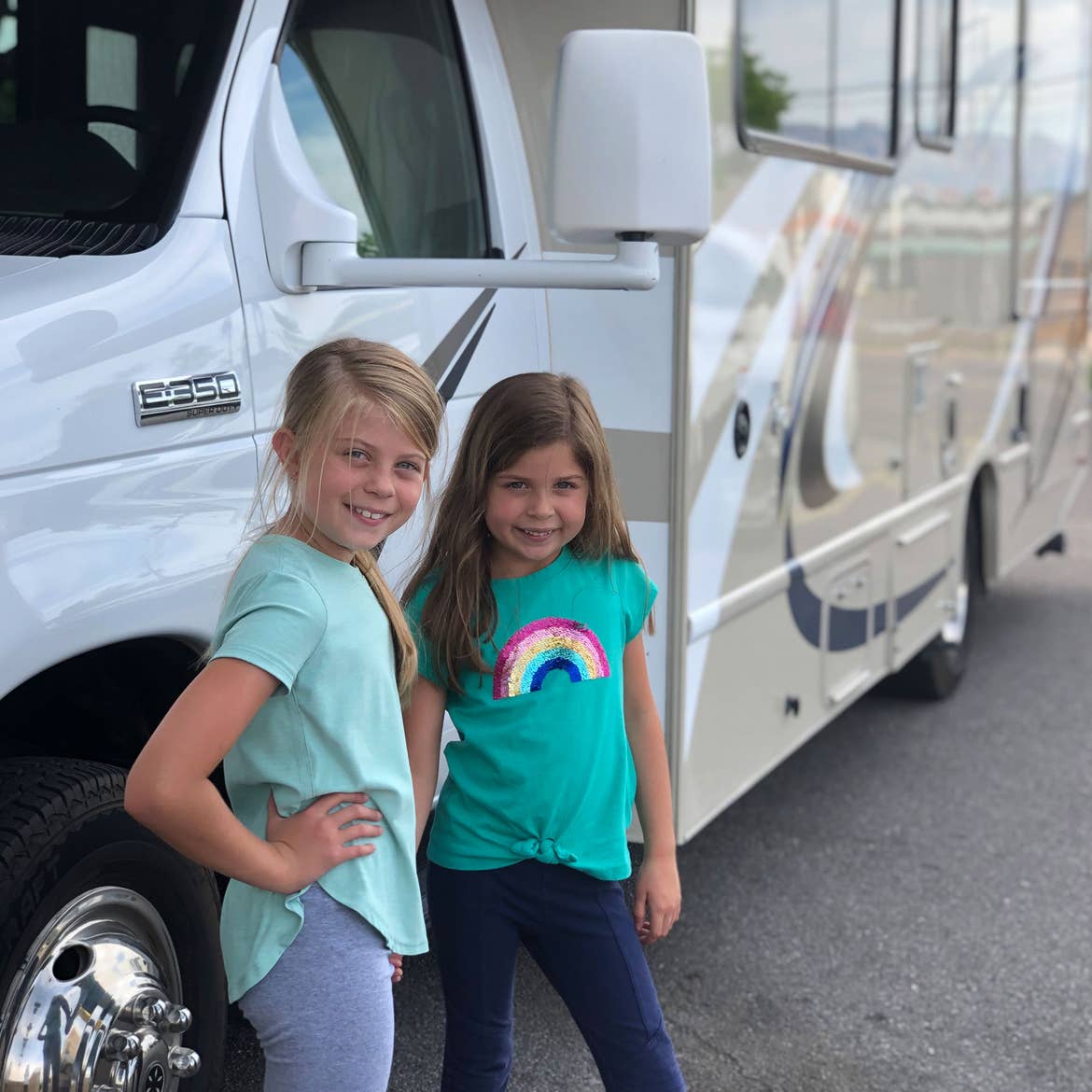 She had WAY too many amazing tips to list them all here (seriously, go read her whole story if you're looking to do a trip like this), but a few of the biggies cover:

The must-have feature when renting or buying an RV, especially if it's your first time driving one
Important things on her RV adventure checklist (including one MEGA big RV necessity)
What really helpful items to ask if your RV rental comes with
Meal planning tips, so you can race through your supply shopping and get into the FUN!
How to find teachable moments along the way for your kids
Read more at How to Do 5 Utah National Parks in an RV.


How to Make Your Road Trip ENJOYABLE
There are so many ways to make your trek a success and have some fun. We posted several articles that span a wide variety of ideas and inspiration for your drive times:


1. Sing along to some classic playlists!
No road trip is complete without great music. We put together not just one, but five awesome, vacation-inspired playlists on Spotify, but our favorite has to be the "Along for the Ride" songs curated especially for your family road trip.

(My personal favorite is "Holiday Road" from National Lampoon's Vacation...)

Read more at 5 Spotify Playlists to Keep You Dreaming of Your Next Vacation.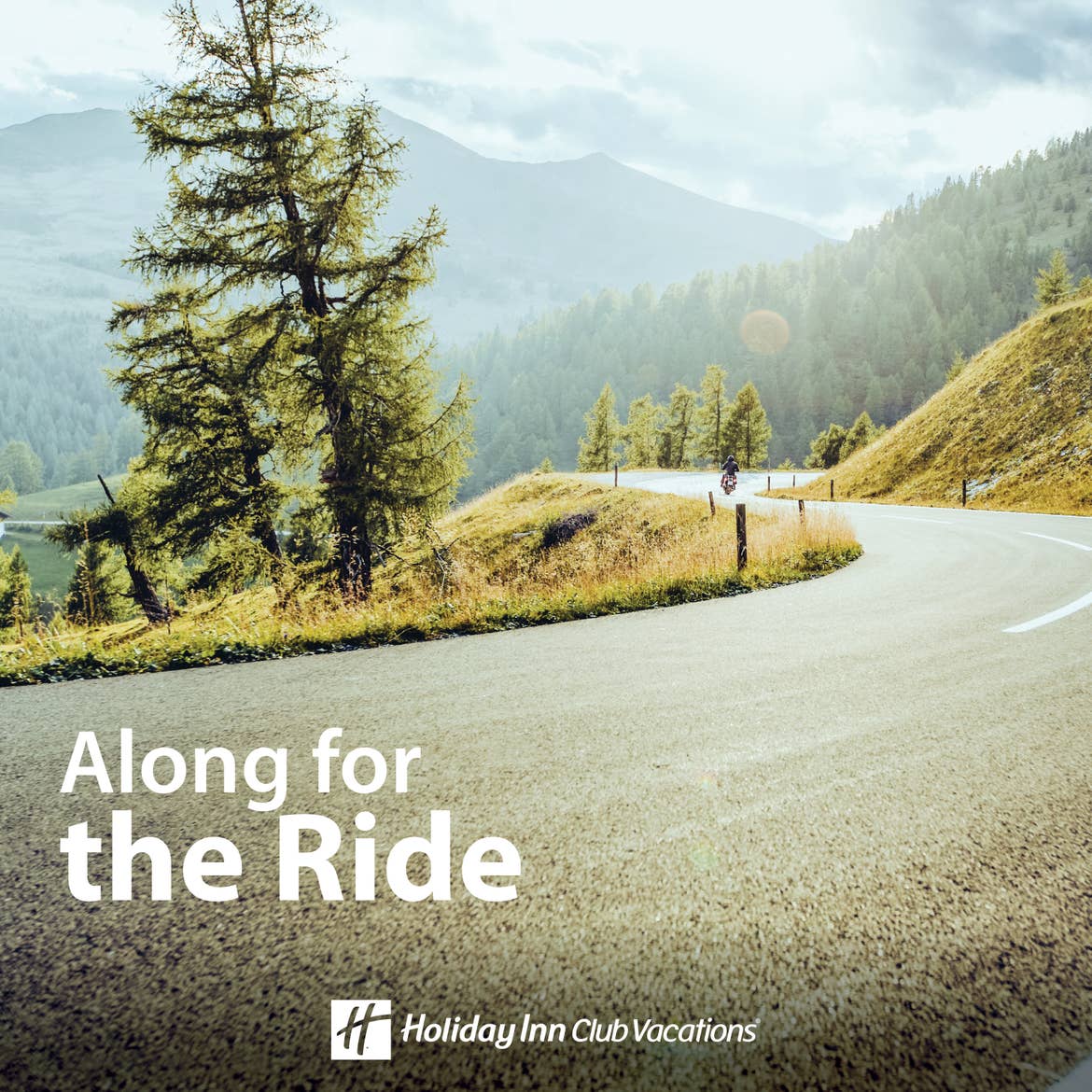 2. Rock the perfect road trip hairstyle!
Yes, I said perfect road trip hairstyle. Picture yourself enjoying the breeze with windows down or snuggling in for a mid-trip snooze, all without a hair out of place.

Mindy McKnight shared her travel-perfect tutorial for double Dutch braids, which are sure to stay put, beat the heat and look FAB.

Read more at Travel-Perfect Hairstyle Tutorial with Mindy McKnight.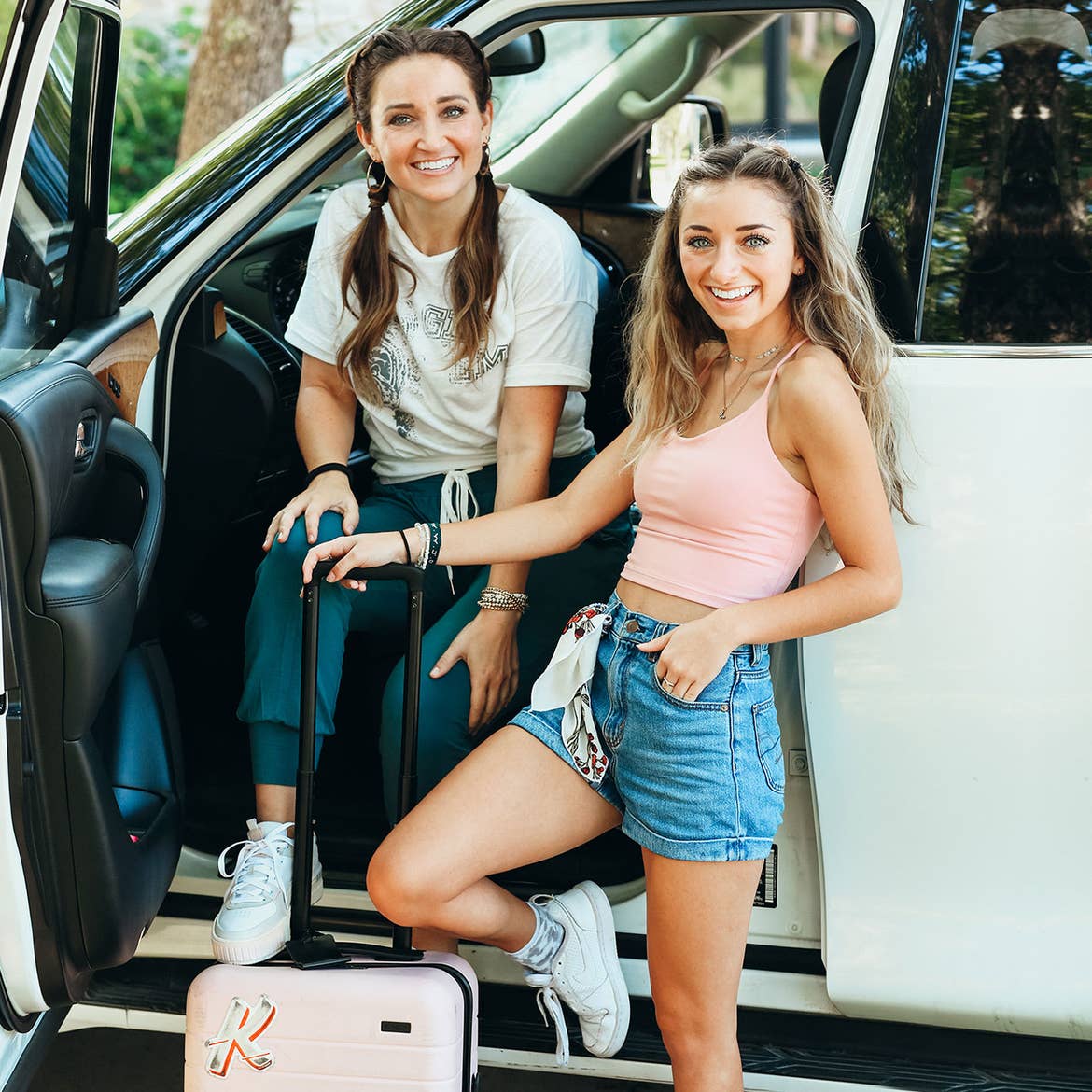 3. Pack up the car to perfection!
Even though Mia ended up flying, she shared some amazing tips with us on how to pack her entire family of five for a cross-country vacay.

So, get out your luggage and weekender bags and hit up her tips as you get ready to hit the road. Her advice is sure to set your adventures up for smooth sailing before you even leave home.

Read more at How to Pack Up the Whole Family for a Cross-Country Vacation.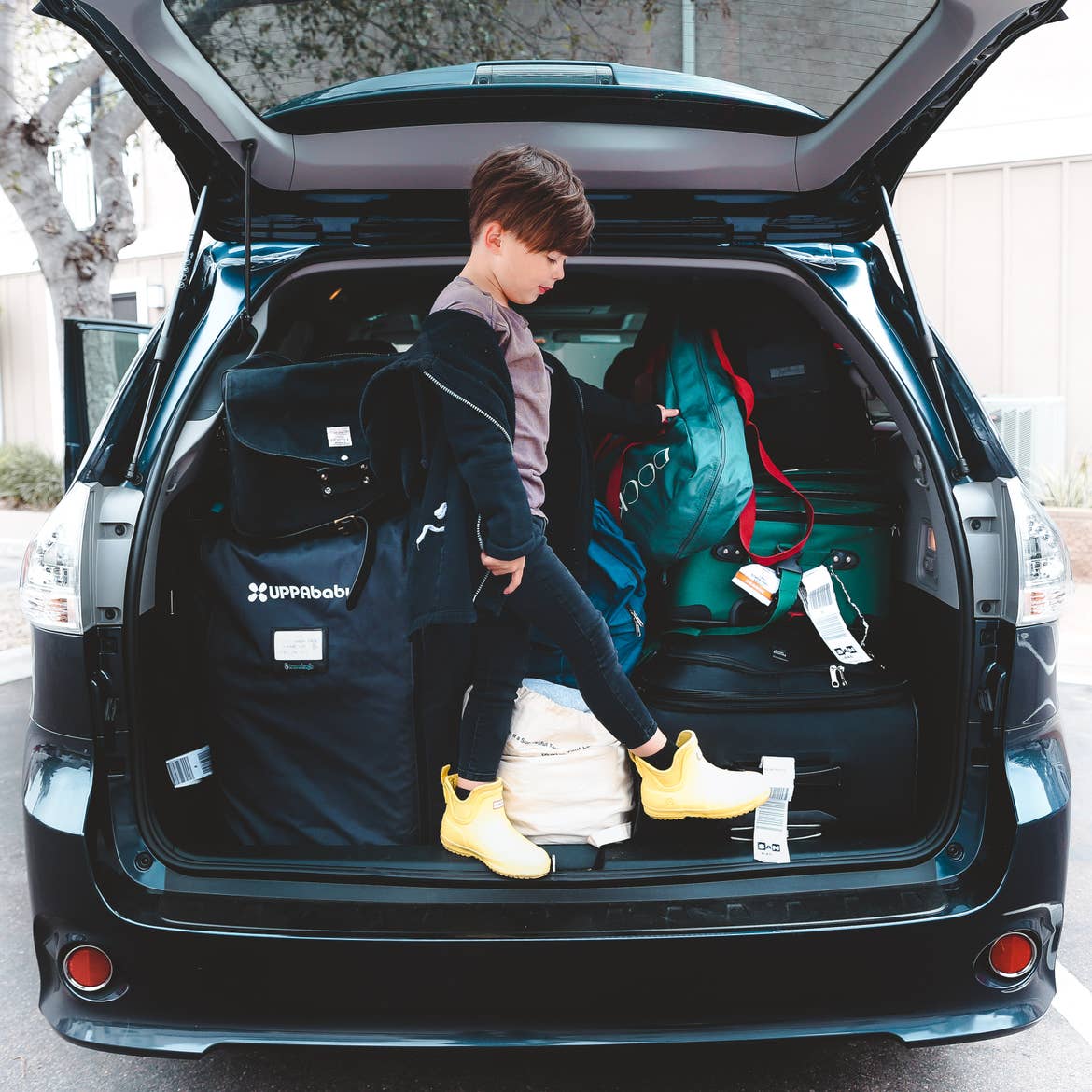 4. Get some destination inspiration!
With fall just right around the corner again (yay!), check out our recommendations for the 10 best fall getaways to see the leaves change colors, enjoy cooler weather, and find alllllllll the pumpkin-spice treats, drinks and beers.

Map out your itinerary and steer your car, leggings and beanies to any of these amazing places this autumn.

Read more at Top 10 Fall Getaways to See the Leaves Change Colors.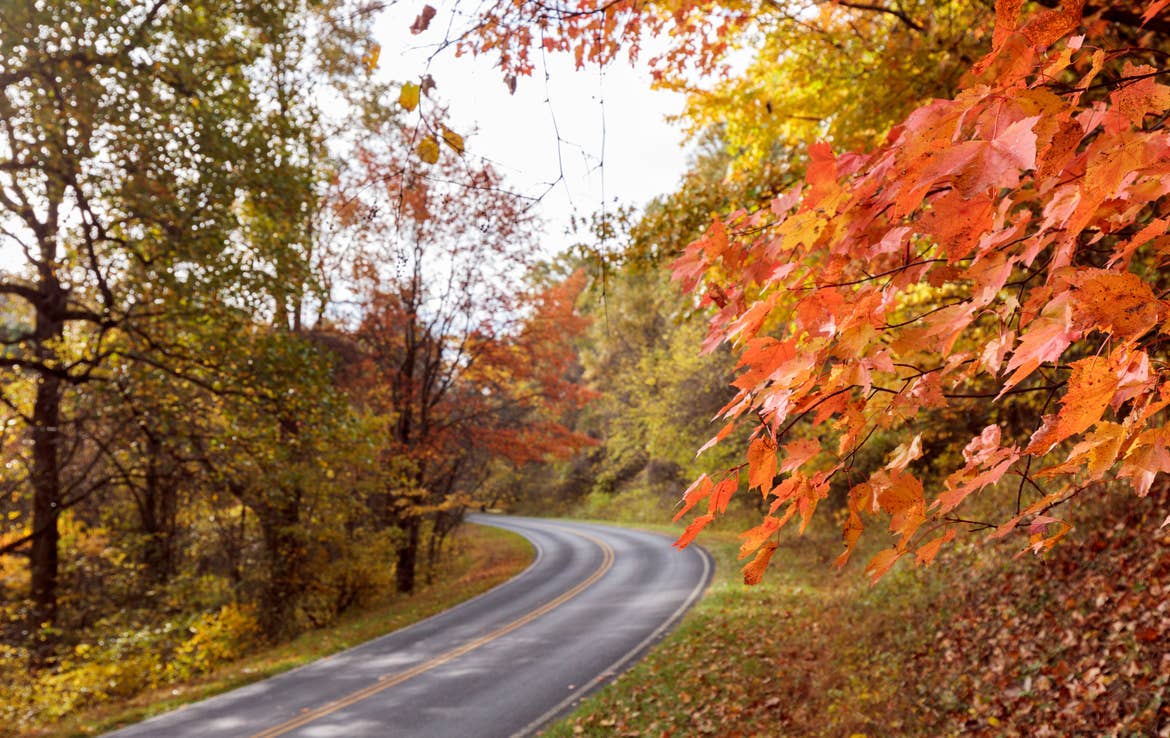 How to Make Your RV Journey as Amazing as the Final Destination
Angelica of @toddlinacrossamerica often considers the "getting there" part of a family vacation to be just as fun and adventurous as the final resort destination itself.

She's an RV'ing veteran and shared a ton of helpful advice from her recent trek from home to our Holiday Hills Resort in Branson, Missouri. Any/all of her tips could apply to anywhere you might be headed in a big or little rig.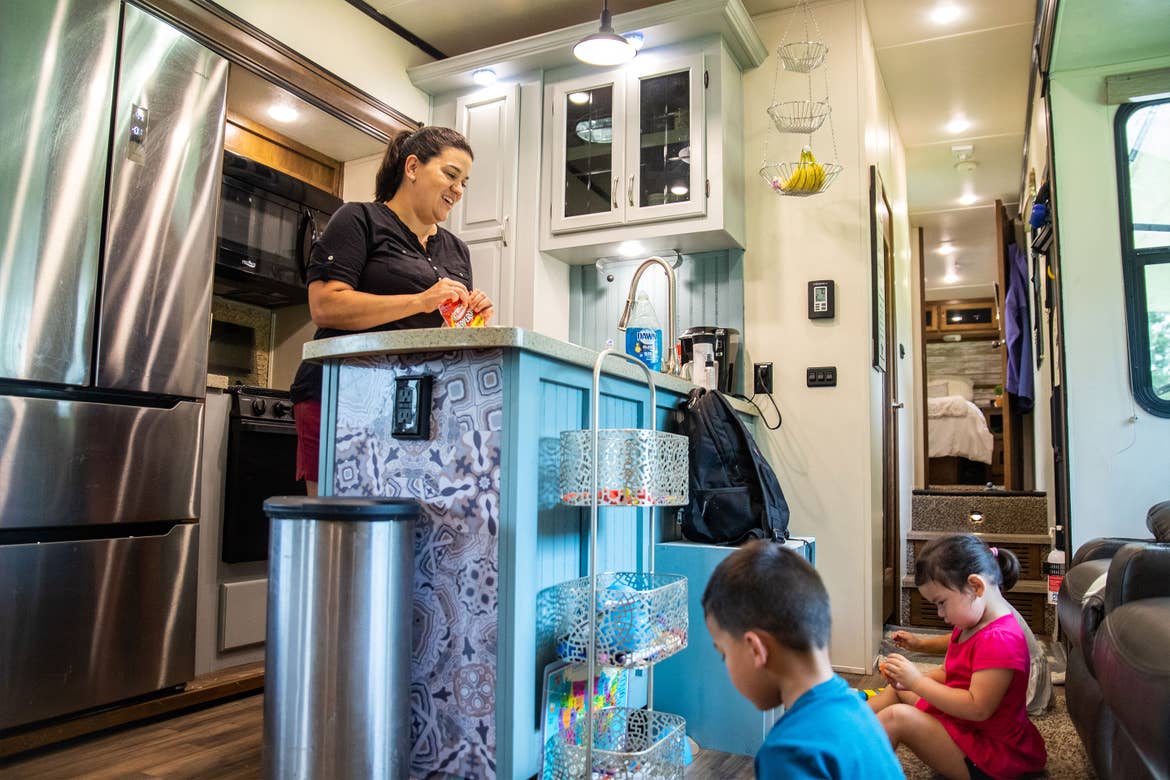 In her RV travel tips story, you'll find out:

How to map out your route in advance to save yourself stress and time
How many hours you should drive each day
Advice for booking campground reservations (because RV'ing has become SO popular, overnight spots are highly coveted)
How to make your kids feel at ease in your "home on wheels"
Unique ideas for cooking and meal planning
Tips for working remotely and doing homeschooling or virtual school on the road
Read more at Helpful RV Travel Tips: Branson Road Trip Edition.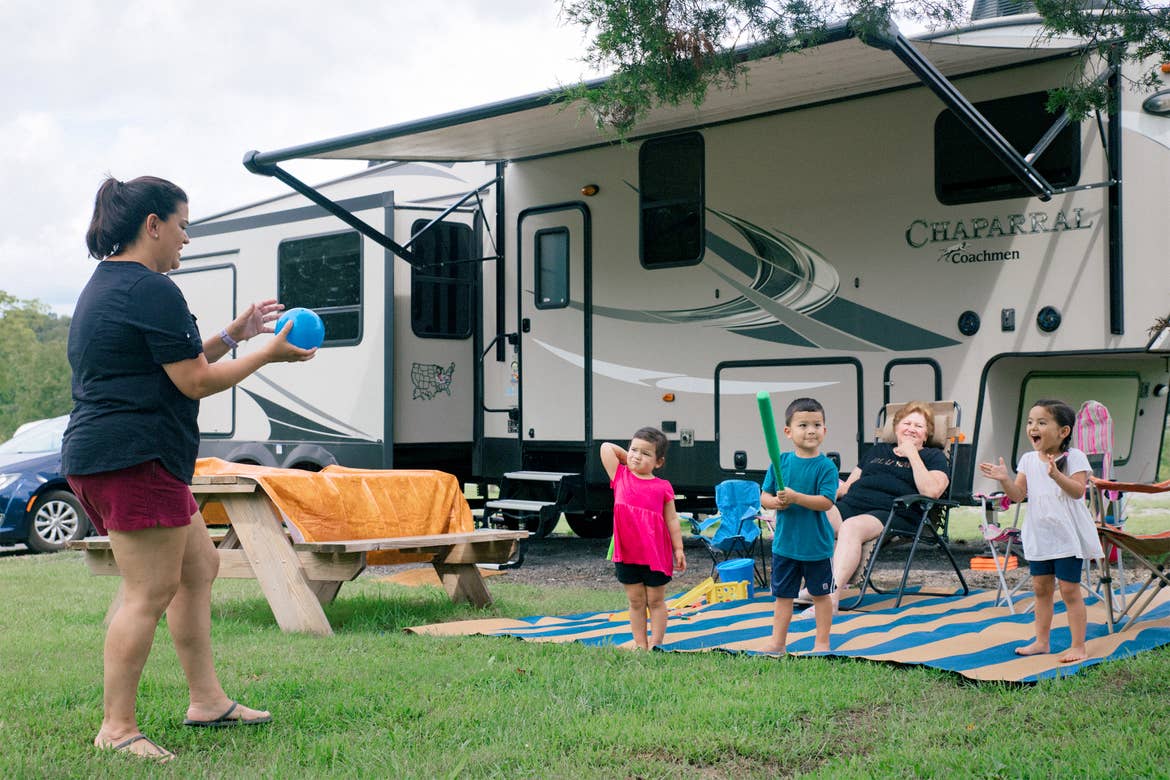 Hopefully you found these RV and road trip tips helpful! Consider celebrating National Road Trip Day by taking a "spin" through our 28 resort pages and picking out your next drivable destination.

Planning a road trip this summer or fall? Did we miss a helpful piece of advice? Share your story with us! We'd love to hear about your tips and vacation experiences.


All information is subject to change. This article is a curated guide and is neither sponsored nor considered an official endorsement. Please be sure to check information directly with any/all tours, guides or companies for the most up-to-date and direct details.