Jennifer C. Harmon
Jenn is the Editor-in-Chief of the Checking In travel blog. She loves coffee, wine, writing, traveling, working with all of our amazing guest bloggers, and getting to tell our guests', owners' and team members' vacation stories. Jenn and her husband, Anthony, have mastered the art of the long weekend couples' getaway (sans kids). And while it's too hard to pick just one type of "favorite vacation," her three-way tie would be: a snowboarding trip, going to Hawaii or sailing with Disney Cruise Line.
We opened the doors to our brand-new New Orleans Resort in December 2020. It's our very first city destination with a rooftop dipping pool, a lobby bar and big, modern villas—complete with full kitchens and more—all just a block off Bourbon Street.

You might've already heard that our building was the very first skyscraper in the Big Easy … and you can rest assured, that full-of-character, classic exterior remains.

As for the interior? We sat down with Leslie Lenart Smith, our director of interior design, and Erin Warner, our lead New Orleans interior designer, to give you a behind-the-scenes look at our newest destination.

With so much to be excited about with our new resort in NOLA, we hope this sneak peek will hold you over until you can see it for yourself. (It's 100% best experienced in person though, so sip on a café au lait, pack your bags and book your New Orleans stay!)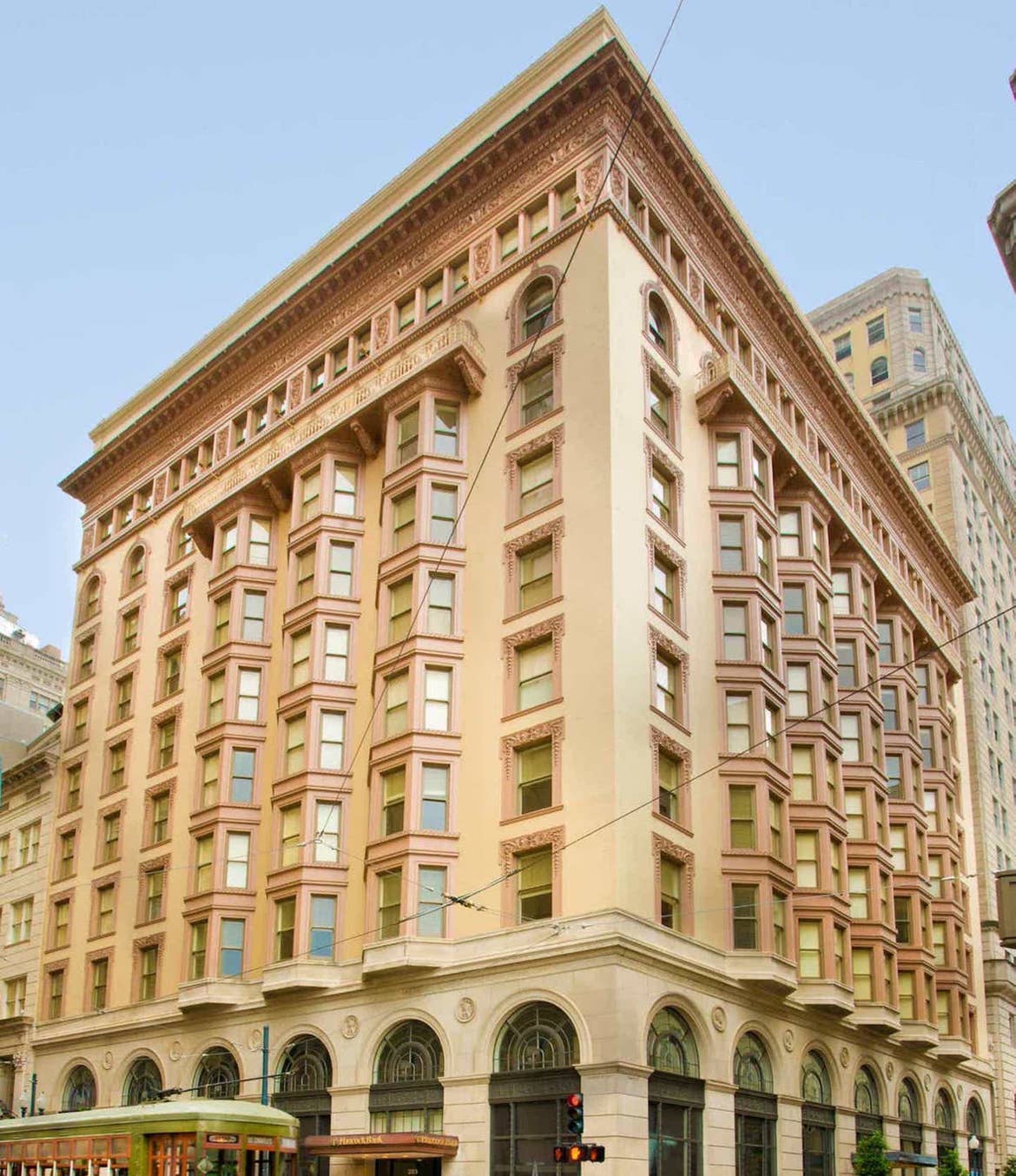 Tell us more about the New Orleans building. What's it like?
"It's a unique property and very different from all of the other resorts that we have. It's in a building that's over 100 years old and the exterior is gorgeous with its original architecture. It's actually a building on the Historic Registry and we're keeping the exterior in its authentic state."
What are some of the historic details guests will see when they visit?
"Throughout the building, the windows are gorgeous in the standard villas as well as in the Signature Collection villas. The casings around the windows, the framing, the details, the glass…it's not something you'd see anywhere else. It's old historic glass, so they've got waves, little dents, and show the essence of what's happened to the building inside and out from all these years."


How was this project different from other Holiday Inn Club Vacations resorts you've worked on?
Erin: "The location! Because it's New Orleans, this is the place we could push the envelope a bit and do something different. It's more boutique, I would say, compared to the other resorts. But really, we were all just so excited to get a property like this in our collection of resorts. We really want people to get to experience New Orleans and its culture."
What can guests expect when they walk into the lobby?
Erin: "Well, you'll see the colors, the richness, the ornate floors... We have this really cool pattern—like a chevron—on the floor in the tiles of the lobby. We'll also have a large wall mural show with vibrant colors, music and animations in the back, which we're working on."

Leslie: "It'll feel upscale too, in kind of an urban way. Most of our resorts don't have this level of urban grandeur when you walk in, so this will be different."


What was your inspiration?
Erin: "We walked around to local shops and boutiques in and around New Orleans to get some inspiration. As we were walking down the street, I noticed a tree covered in Mardi Gras beads. The pops of colors in the beads inspired me. We were just looking for lush pops of color here and there and shimmers of quartz and purples."
Okay, tell us about the villas.
"For the standard villas, we were going for a clean look with pops of color here and there. We have fun pillows and bright colors on accent walls behind the headboards in the master bedrooms. And for the guest bedrooms, there's the feel of a loft setting."

"For our Signature Collection villas, there's a bit more of an upscale feel. There are these gorgeous bay windows in those units. We have new porcelain tiles that we're running in a herringbone pattern, and it's a gorgeous stone that looks really elegant. Touches of gold on the fixtures and hardware in the kitchen, in the lamps—there's just a little sparkle throughout the room."


What sets the New Orleans Signature Collection villas apart from other resort destinations?
"Probably the views. This building angles down the street, so if you're standing in your room, you can have a view looking right down Bourbon Street, which is really cool. I feel like all of the Signature rooms have something special to look at through the windows. And that's how the original architect designed this building."
What else do you think guests will find exciting or interesting?
Erin: "The rooftop pool will be a hangout, lounge area. It's just neat. You can go out there, have a drink, socialize, and swim in an intimate setting."

Leslie: "And let's face it, the location is really good. You're within walking distance to everything—beignet cafes, Jackson Square, local restaurants and so many adults-only and family-friendly things to do—which is fantastic. I think most people will be impressed when they pull up outside. And when they come inside, I think what they're going to feel is a sense of that outside coming in, but with a more modern twist."


What's your most favorite part about New Orleans Resort, Erin?
Erin: "Well, my favorite room would be the lounge on the first floor. It is a cozy little spot, tucked in the corner of the building. And it's got these big windows, a green velvet oversized sofa, lounge chairs, floor lamps….We have a fun feathered, crystal chandler that sparkles in the windows and floor-to-ceiling length sheers that shimmer and give it a little texture. So, that's really going to be my favorite, the bar. It's going to be the place to hang out and the place to be."


What's your favorite part, Leslie?
Leslie: "For me, the most amazing thing is just the overall level of finish throughout. When you're mixing the new with the old, the end result there is always special."


Okay, final question: When you're in New Orleans, do you prefer a sweet beignet or a spicy gumbo?
Erin: "I guess I'm going to go with the sweet beignet."

Leslie: "Definitely spicy."
Watch This Video for a Peek Inside
Get an up-close and personal look at our New Orleans Resort as general manager, Mike Larose, walks you through everything our newest resort has to offer, including the history of the building, the newly renovated villas, that oh-so-stunning lobby mural and more.


The Maritime Bar & Lounge is not yet open and is expected to start serving up drinks in 2021.

All information is subject to change.