Caron Bergen
Caron is a Holiday Inn Club member, lifetime Ohioan, wife to Rob, mom to three, mother-in-law to three and Nana to one amazing grandson. Caron became a tireless pediatric cancer crusader after her youngest son's diagnosis. She also volunteers for the Cincinnati Arts Association. As retirees, Caron and her husband are adventurous travelers with a crazy bucket list and are always looking for opportunities to hit the road with family and friends.
Retirement is a word that can bring a slew of emotions, both positive and negative. After working for so many years, you might be left wondering, "Well, now what do I do?"

But for my husband and me, the question wasn't so much, "Now what?" It was more, "NOW WHERE DO WE GO?"

If you're looking for the secrets to amazing retirement travel, I have 7 main ones I'm sharing with you below based on our past few years of vacations.

I retired in 2017 and went on trips freely with my husband Rob while he continued to travel for work. He retired in 2020 and that's when our travel goals expanded exponentially.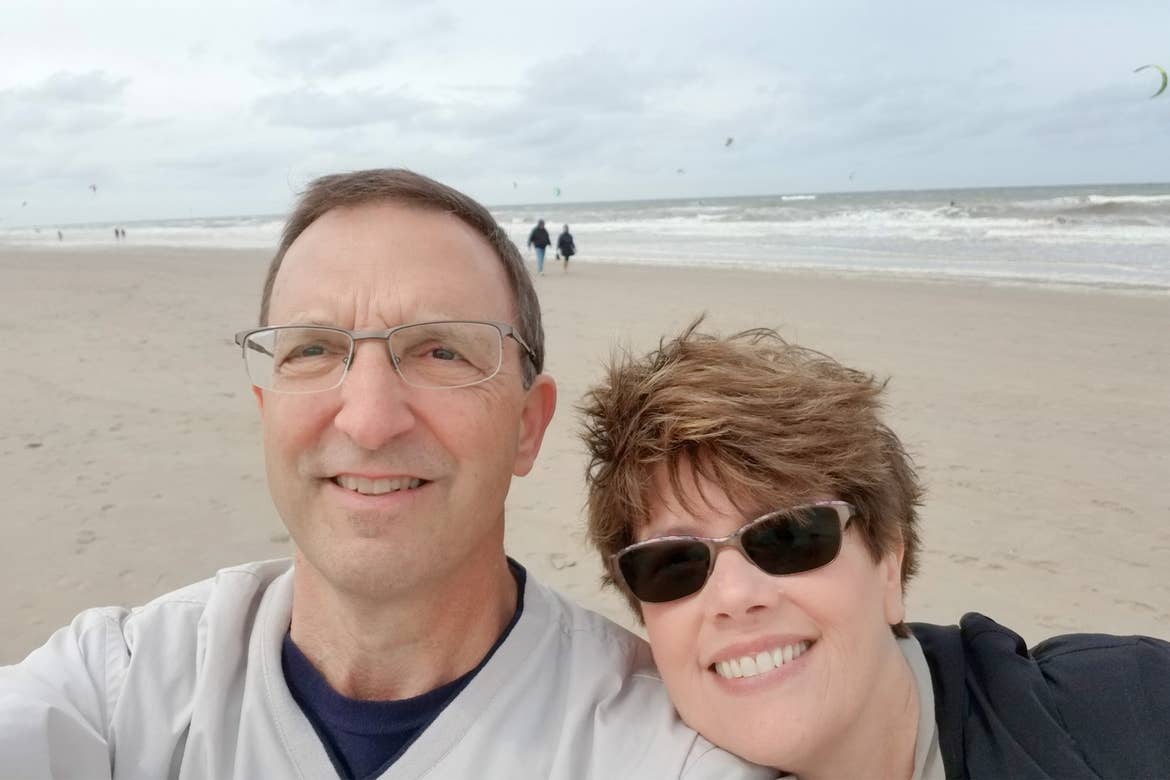 Enjoying the beaches of Zandvoort in the Netherlands

Since we're no longer bound by work or school calendars, or even days of the week, we're now free to travel when, where and how we want.

Along the way, we've learned a few tips and tricks to help maximize our vacations, stretching our time and budget, while enjoying some incredible destinations and experiences.

Read on to hear about our travels and our best advice for making the most of all your trips in retirement.


1. Plan Early, Plan Often, But Plan Carefully
We created a retirement travel bucket list a good ten years before we retired, which allowed us to dream and sketch out what we each thought our vacations would look like.

We own a travel trailer and love to camp, but we decided to focus on international trips while we're younger and reasonably fit.

After planning our first one in 2017, we quickly realized that "30 countries in 30 days" would simply not work for what we wanted to enjoy — local people, local cultures and local experiences, like festivals and food.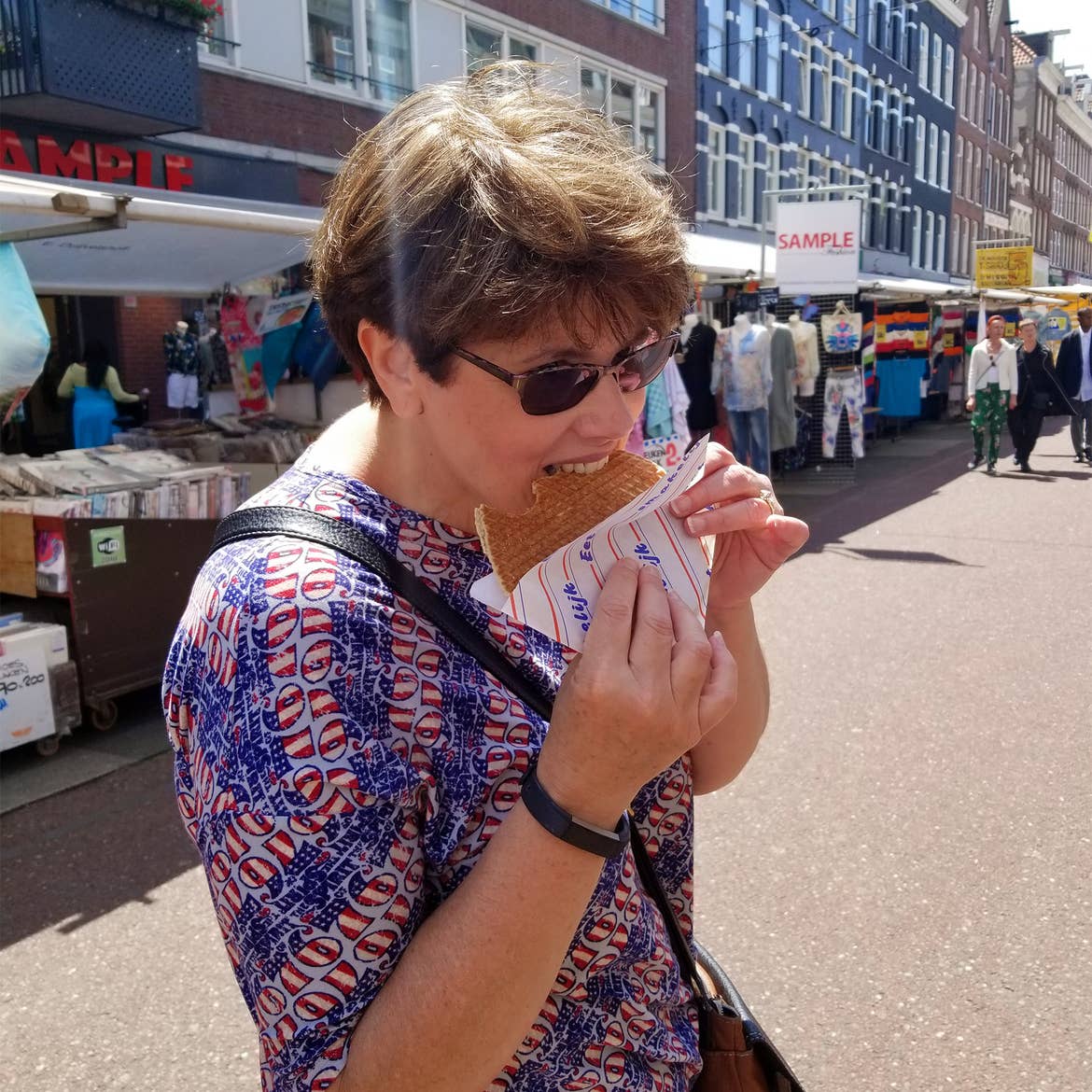 Albert Cuyp Market in Amsterdam, Netherlands

The trip was supposed to be Amsterdam and Birmingham, England (for my husband's work), followed by tours of Scotland and Ireland — all in just 2+ weeks.

While that's completely doable, sites would have quickly whizzed by from a bus or train, rather than being savored and experienced by foot, car or local transportation.

In the end, we flipped a coin, it came up Scotland, and we spent 11 days driving around the country, meeting people and finding local ways to experience all things Scottish.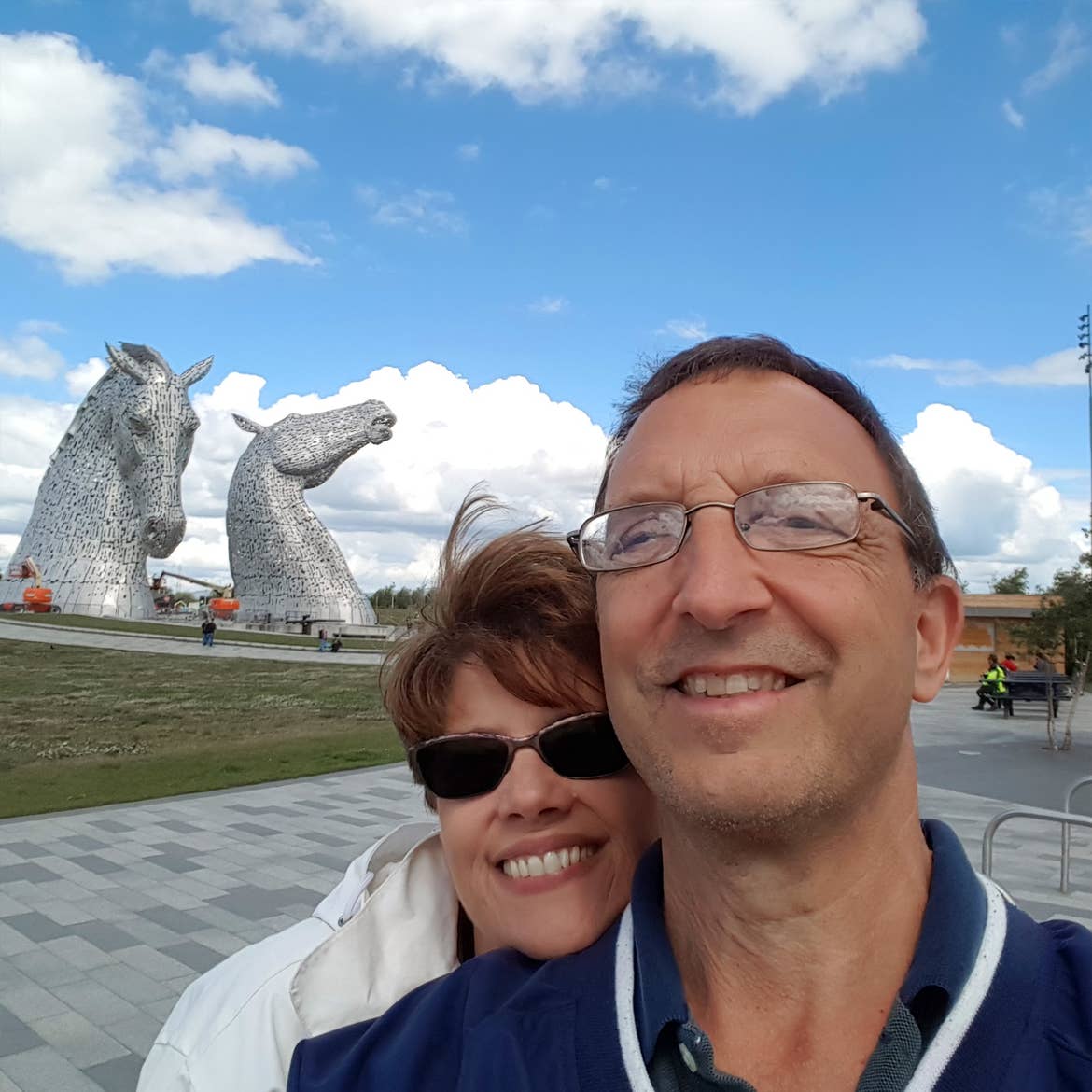 The Kelpies (30-meter-high horse-head sculptures) in Falkirk, Scotland

The lesson? While you may not be able to see it all, slowing down can allow you to enjoy your travel more deeply.

And while we love traveling, we often take an "internal temperature" check to determine if we've been away from our friends, family and home a bit too long for our own comfort.

So far, that hasn't happened, so we've been slowly expanding the length of our trips.


2. Focus on Experiences, Rather Than Places
Have you ever dreamed of attending Oktoberfest in Germany? Or enjoying MLB Spring Training games? How about feeding and washing an elephant?

We recommend planning your travels not just around locations, but around the experiences you dream about.

For example, I've always wanted to see puffins (or seabirds) in their natural habitat, not just at a zoo. What began as a crazy dream turned into the Scottish adventure of a lifetime.

It involved a ferry, a bus ride across an island, a boat ride in the rough North Sea to the Isle of Staffa and climbing a wet, metal staircase to the edge of a cliff where the puffins flew up and sat a few feet away.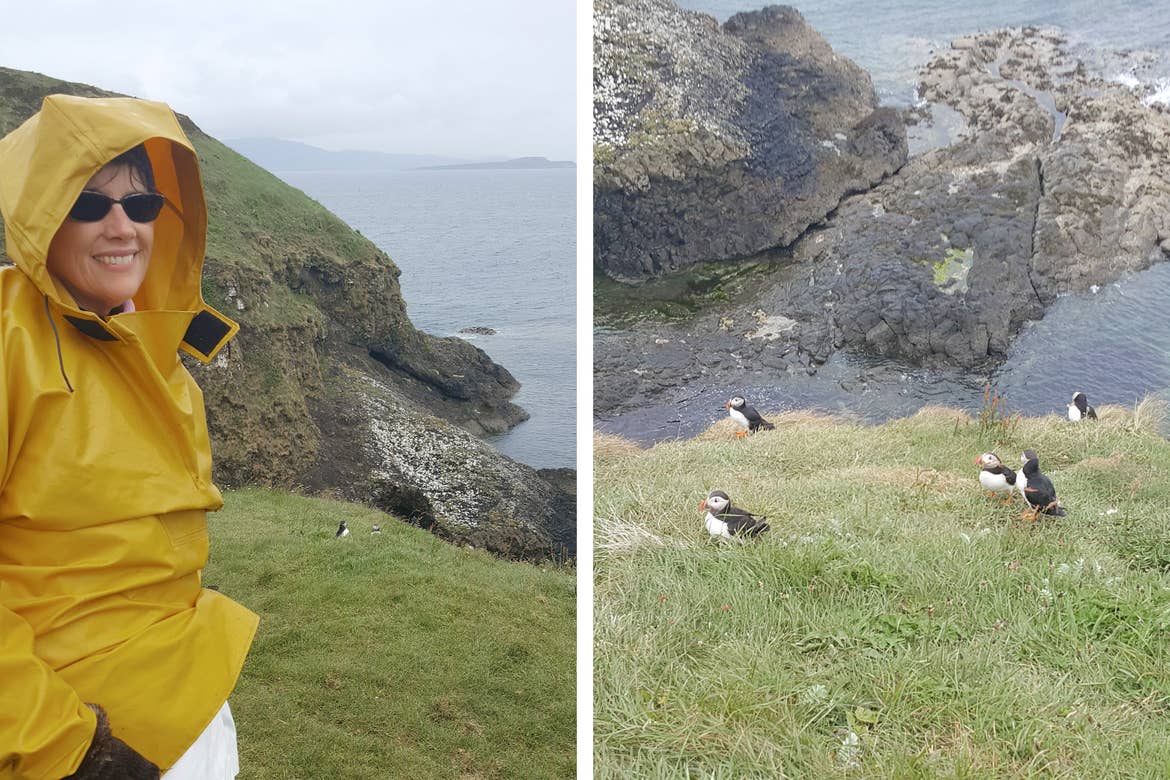 It was cold, wet, a bit terrifying and one of the most memorable experiences of my life.

We also got the opportunity to visit an elephant sanctuary in Thailand, where we fed and bathed these amazing creatures.

But not every dream involves exotic locations. We recently enjoyed the Cincinnati Reds Spring Training games while staying at Holiday Inn Club Vacations® Scottsdale Resort, checking both off our bucket lists.

We're Holiday Inn Club members, so our Points-based membership allows us to explore 28 resorts across the U.S. and check off bucket list items that are closer to home.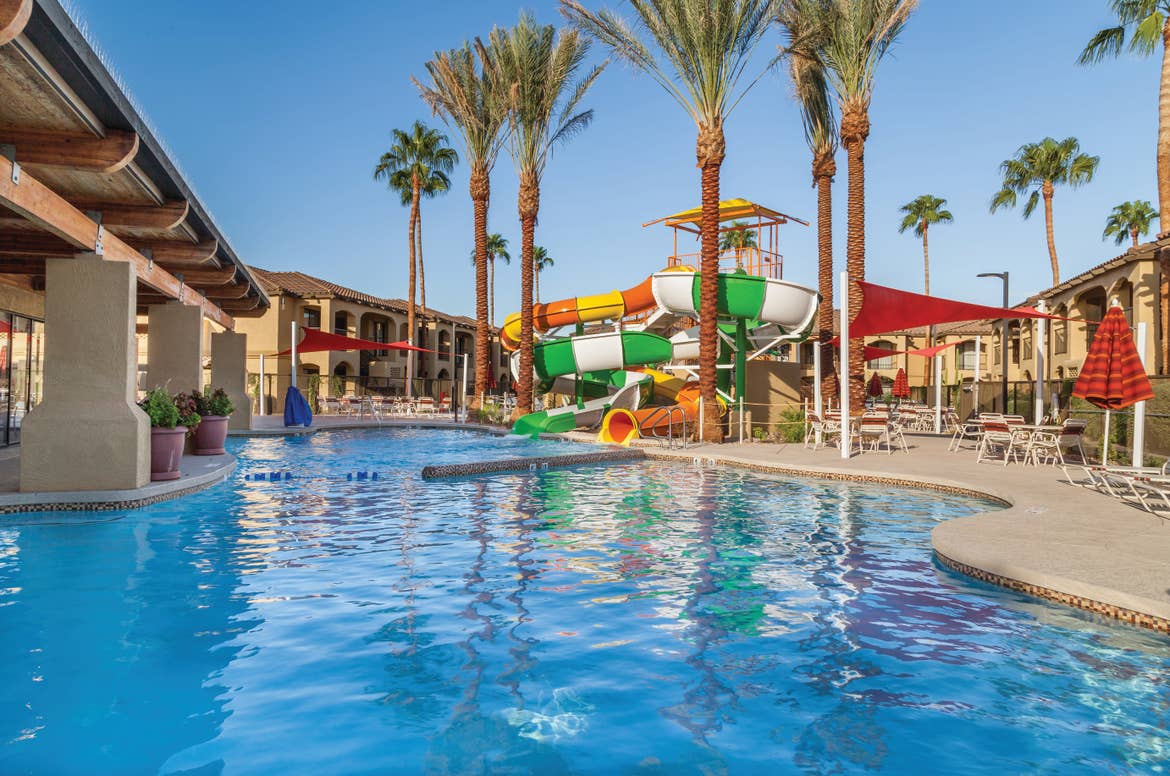 Splash Canyon at Scottsdale Resort


3. Find Your Travel Buddies
We discovered that an old colleague of mine and her husband had similar retirement travel goals at a social event. We planned our first trip together, an Alaskan cruise, in 2018.

We had a blast and have subsequently taken vacations together around the U.S. and the world, with more post-pandemic trips in the works.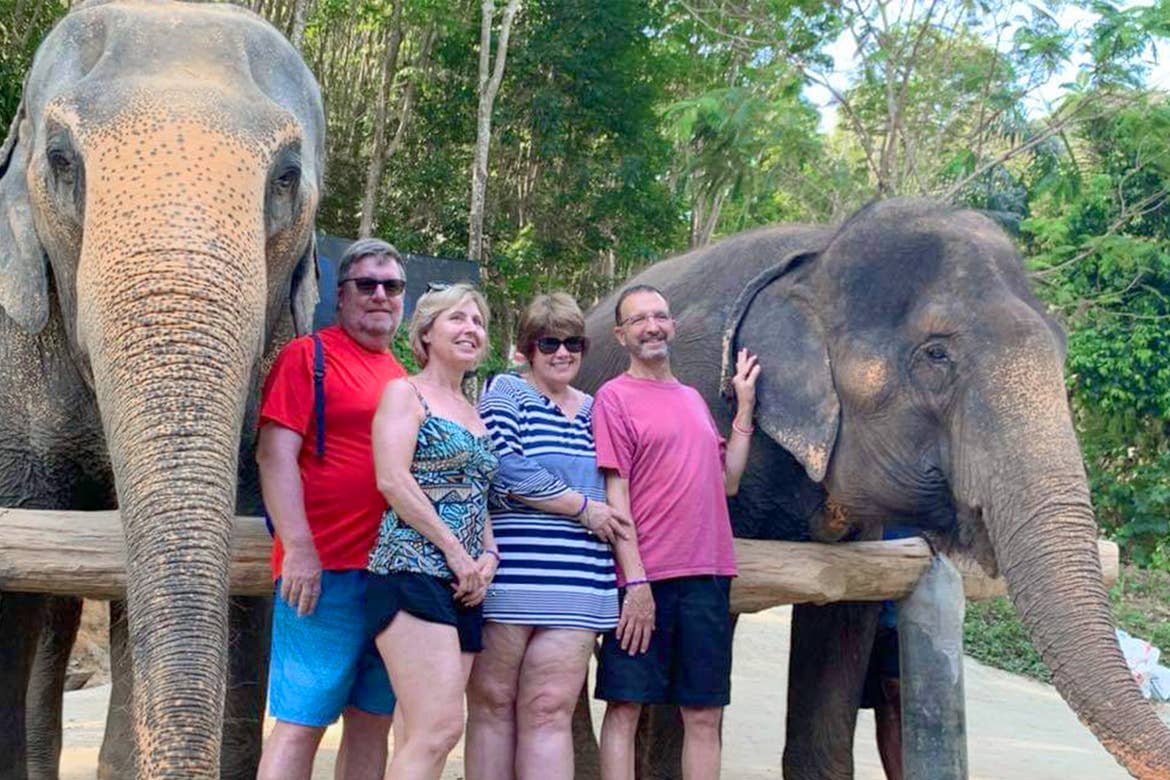 An elephant sanctuary in Phuket, Thailand

Here are a few tips we've learned about traveling with friends in retirement:


Make sure your goals align.
That sounds simple, but you might have vastly different visions of travel, from style to cost. Be very honest and upfront about budgets to prevent overextending your travel dollars.


Be flexible and negotiate.
When traveling with other people, even good friends, there can be times you might be doing something that isn't your first choice. Our friend John wanted no part in bathing an elephant but was happy to take pictures.

Talking out choices and discussing options beforehand can save a lot of time and disappointment.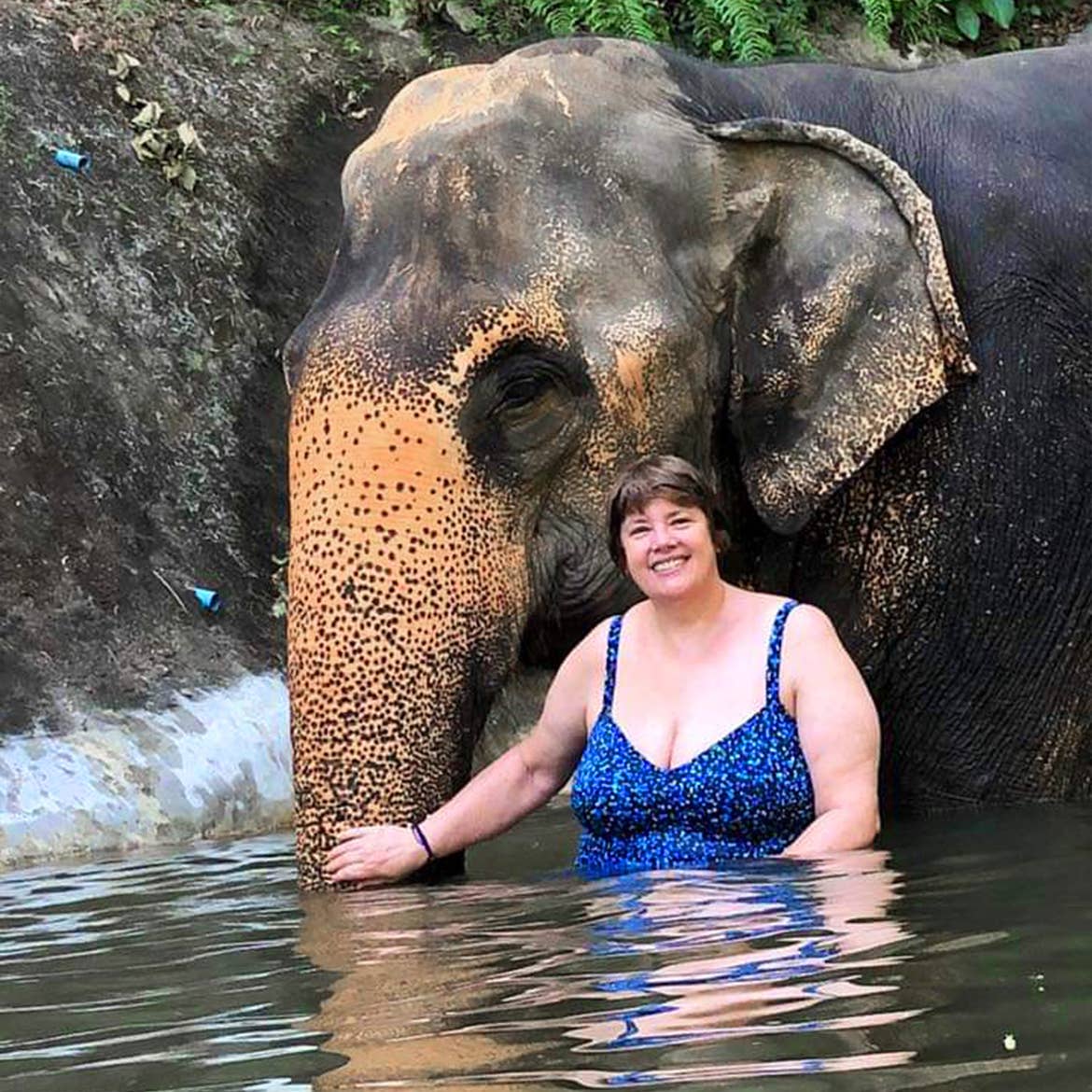 Don't be afraid to split up or say no.
If they want to go whale watching and you want to hike up a glacier, go your separate ways and discuss your fun at dinner that evening.

From a proposed trip idea that doesn't fit your travel goals or budget to an excursion on a trip that just isn't your thing, it's ok to decline.

Plus, a long trip with no time to yourself/selves can be tiring. Separate meals or excursions can recharge your relationship with your significant other and your friends.


Evaluate honestly afterward.
Your overall goal, besides the fun of traveling, is to remain friends. If your styles and tastes don't mesh well, neither of those goals will be met.


4. Live Like a Local
This catchphrase has become a recent and valuable travel trend. Here's some of my best advice for experiencing as much of the local area as possible.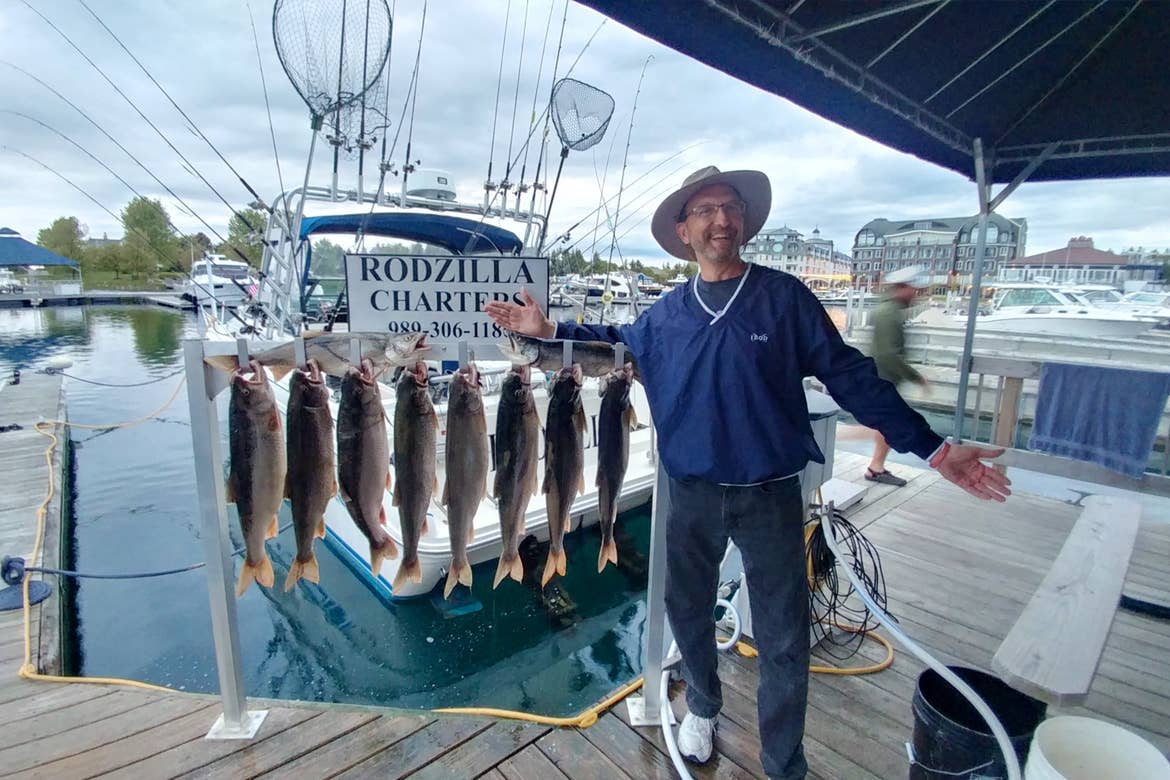 Lake Erie trout fishing near Petoskey, Michigan


Do research.
By researching travel blogs (like the one you're reading now!), in addition to Trip Advisor, Lonely Planet or Rick Steves, you can learn a great deal about your destination and its off-the-beaten-path hidden gems.


Ask the locals!
My husband and I enjoy craft beer and have visited almost 300 craft breweries around the world. We've found that our "beertenders" were a great source of local info, and we never fail to meet interesting people while cozied up in a brewery.

One of our most memorable experiences was watching the Spain vs. Portugal World Cup at an Irish pub in Bruges, Belgium. The excitement, singing, groans and cheers were multinational and thrilling.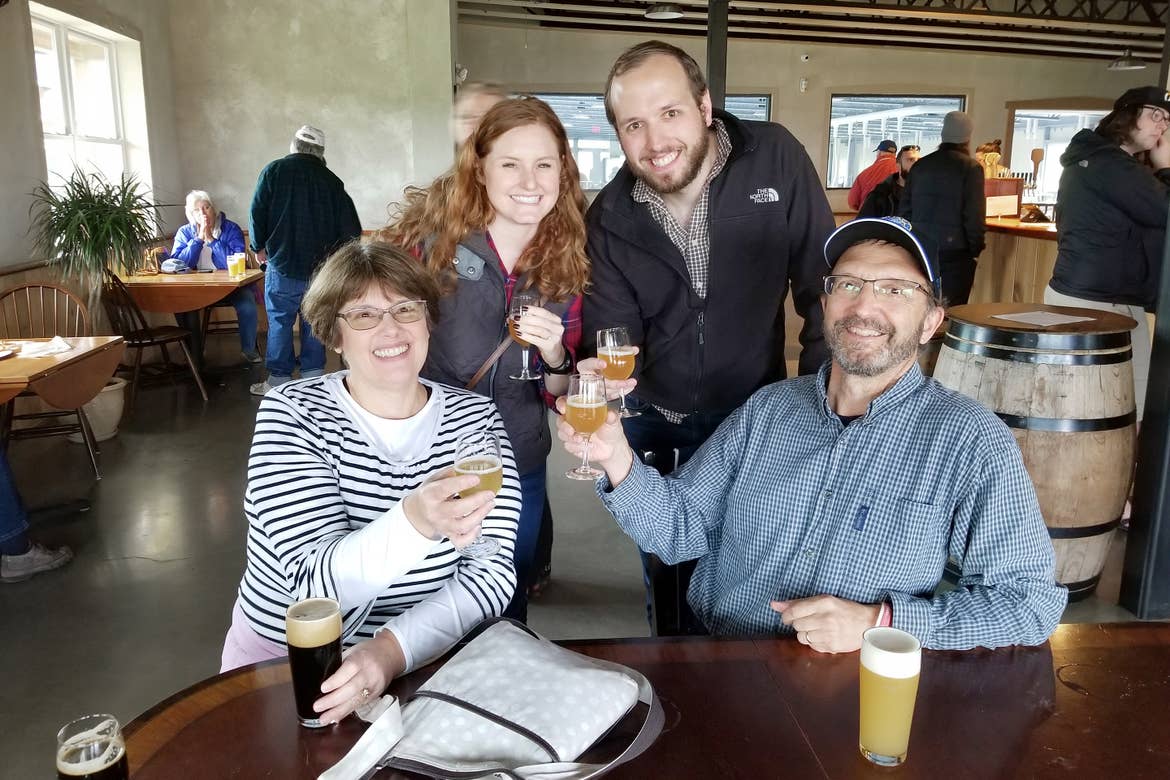 Hill Farmstead Brewery in Vermont


Immerse yourself in the cuisine.
I highly recommend Traveling Spoon, a website that lists authentic cooking classes with locals around the world.

You essentially go to someone's home, shop for local ingredients at a market and then cook and eat an authentic meal from that country.

I learned to shop for fresh herring at a local market and make pannekoekken (a Dutch pancake) in Amsterdam. And I created a Vietnamese feast at a home in Da Nang, Vietnam.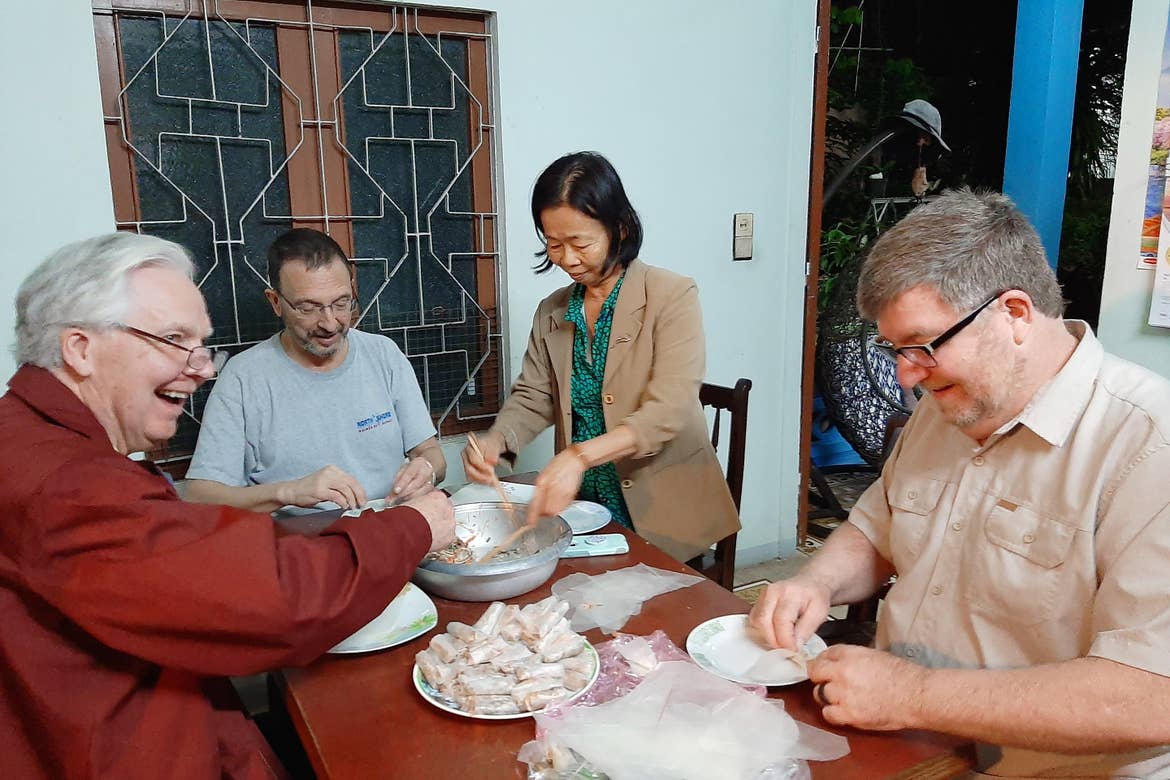 Take a tour with a local guide.
If you're not into cooking on vacation, there are other types of tours that will get you off the touristy path.

We did a food and brewery tour in Prague, which started in a beer garden overlooking the Charles River, followed by a walking and eating tour through the city, all guided by a local.

We went to places we would have never found on our own, and our guide gave us additional tips of other lesser-known spots to visit.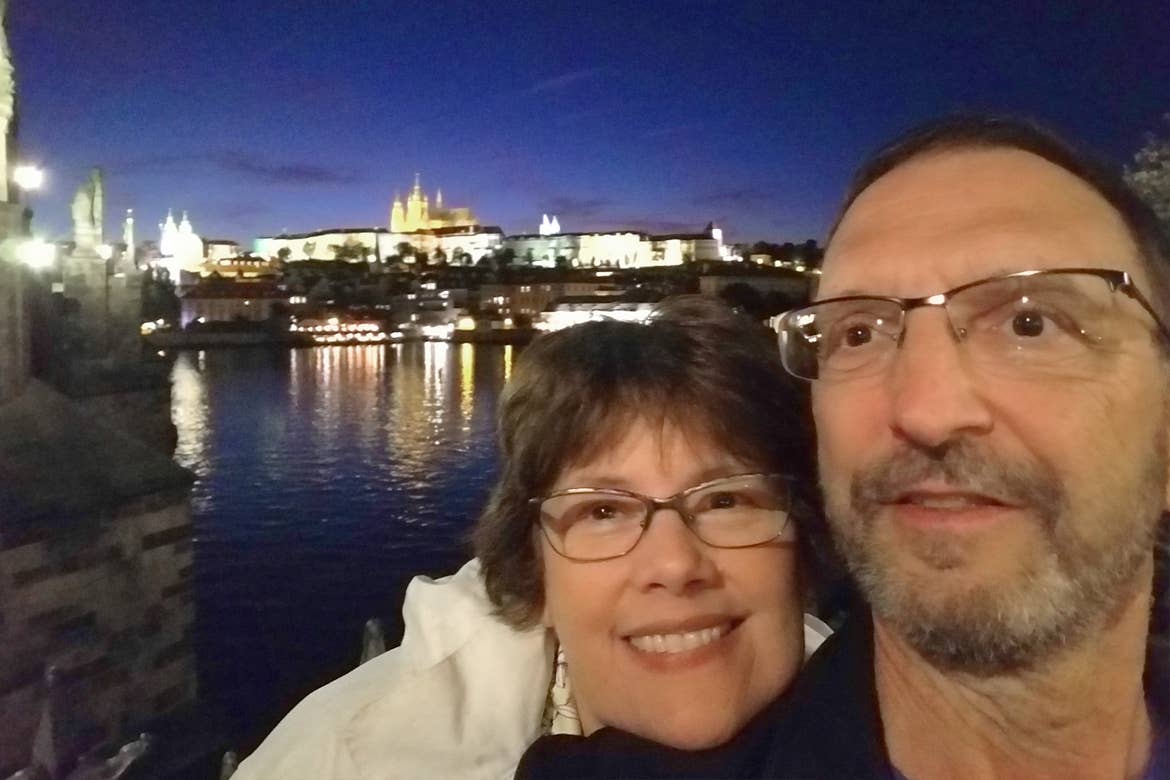 Prague, the Capital of the Czech Republic


Discover new experiences in places you've already been to.
"Living like a local" doesn't just apply to international travel or places you've never visited.

We've discovered hidden gems in Orlando, like watching manatees at Blue Spring State Park or visiting the Winter Garden farmer's market, during our many trips to Orange Lake Resort.

Now that our travel plans will make us Florida "snowbirds," we're seeking out new and interesting, locally owned restaurants (like Gnarley Barley or La Fuente), breweries (like RockPit Brewing and Half Barrel) and outdoor activities (like Southern Hill Farms, Mt. Dora or Showcase of Citrus) in Central Florida.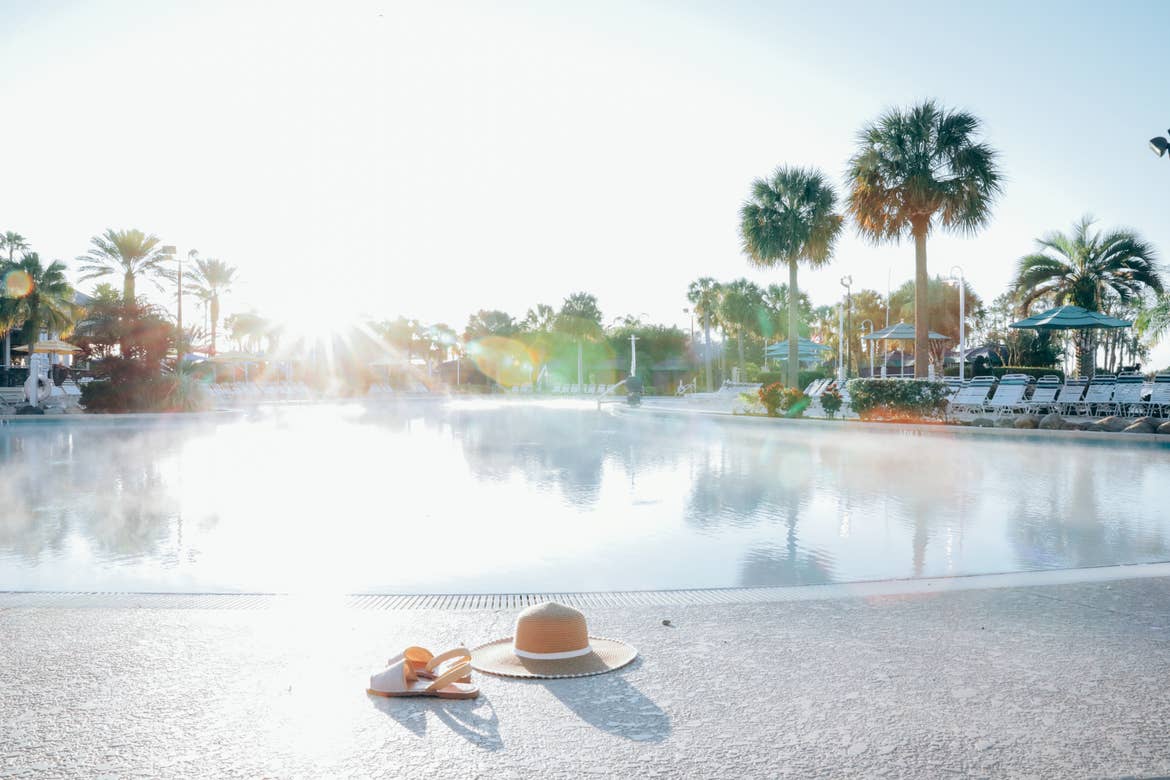 Water's Edge Beach Club in West Village at Orange Lake Resort


Get involved.
We became registered volunteers at Give Kids the World (GKTW), based in Central Florida.

Our youngest son is a cancer survivor and, though he didn't select GKTW Village for his Make-A-Wish trip, we hope to give back to families, as we understand the power of a wish.


5. Use Local Transportation
To piggyback off my living like a local tip, I also recommend using local transportation whenever possible.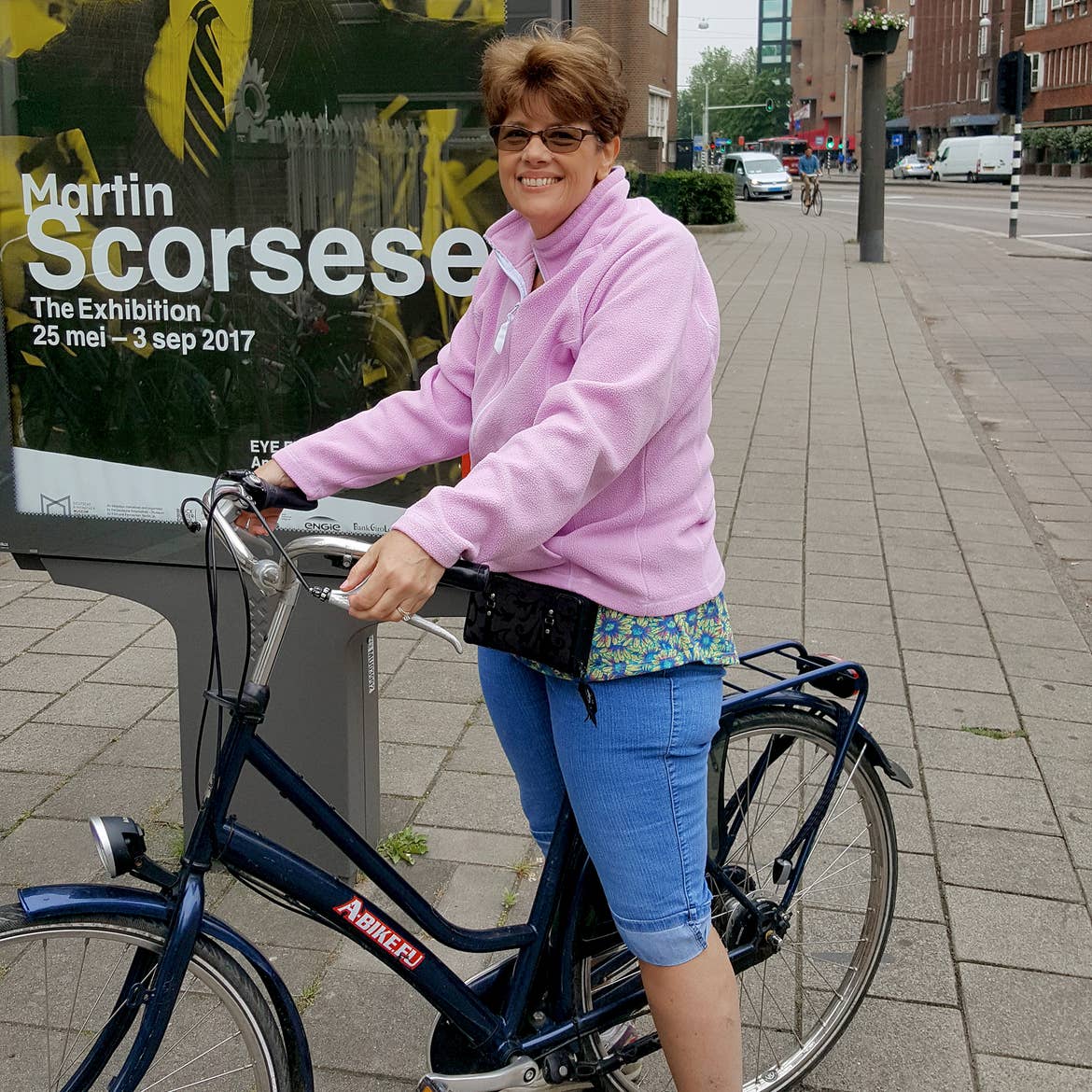 Biking our way through the streets of Amsterdam

These are some of our experiences with getting around in a new place:

We found that the train system in Europe is an efficient and relaxing way to get around. While renting a car is doable, roads can be narrow and confusing, and parking is expensive.
"Hop on, hop off" tour buses can be a fun way to see a big city, like London.
In Amsterdam, living like a local meant spending a day riding bikes through the city, which was fun, but not for the faint of heart!
In Asia, we hired drivers as traffic is chaotic.
If you want to live like a New Orleans local, the city has an excellent streetcar line (which we used extensively) that goes right past Holiday Inn Club Vacations New Orleans Resort.
Using local transportation can free you up to relax and watch out the window. But while we're adventuresome, we're also keenly aware of our surroundings and backtrack when necessary.
---
Looking for more helpful travel tips?
---
6. Make a Packing List & Check it (More Than) Twice
We've had a running vacation packing list for years that we've added to and eliminated from as needed. We thought we had packing nailed.

However, on my first international retirement trip to Europe, we had a carry-on bag, a purse, a backpack and two checked bags, one of which was 28 inches big.

After toting this excess baggage through airports, train stations, cabs, up and down stairs and over cobblestone streets, we realized it was too much!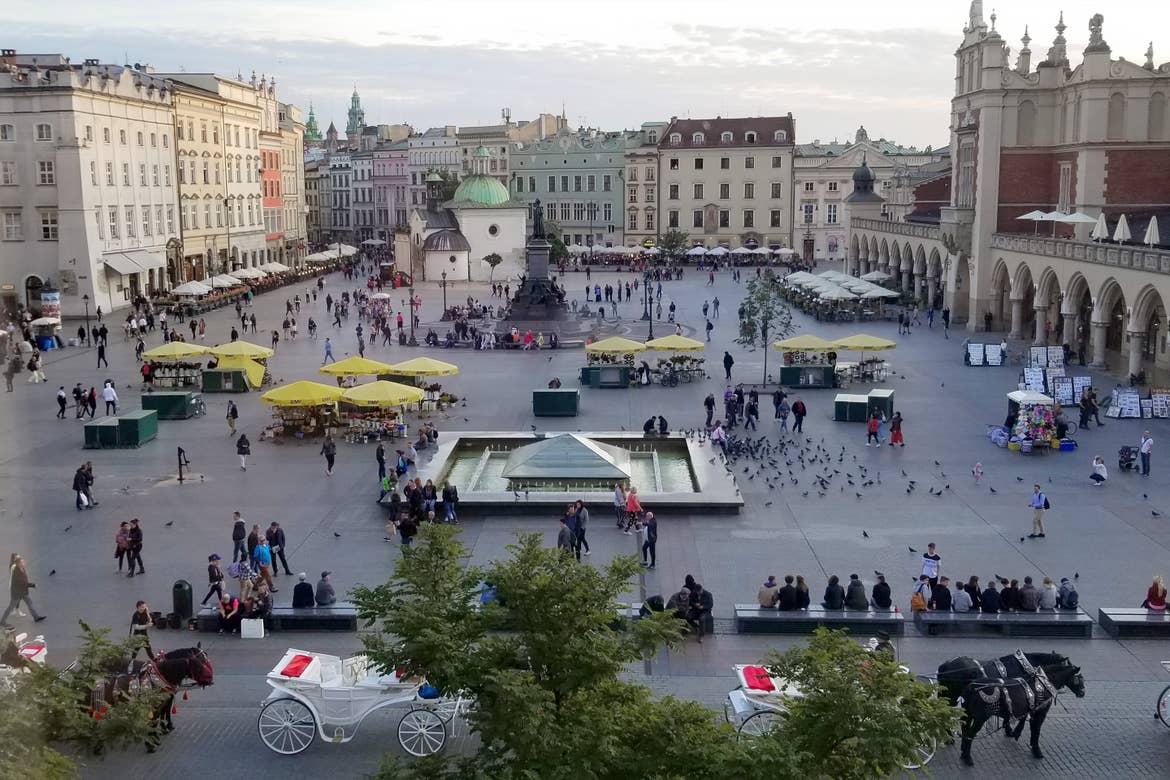 The city square, Rynek Główny, in Krakow, Poland

Especially after our checked bags were lost twice during transit, forcing us to scramble for outfits and wait for our missing luggage to arrive at the hotel.

It was a frustrating, but ultimately teachable moment.

Later on, when we went to Alaska, our travel buddies packed six bags, which barely fit into the cabs and rental cars.

After those initial trips, we all pared down our packing lists. I'm proud to say the four of us traveled to Asia for 3 weeks with nothing more than a backpack and carry-on each.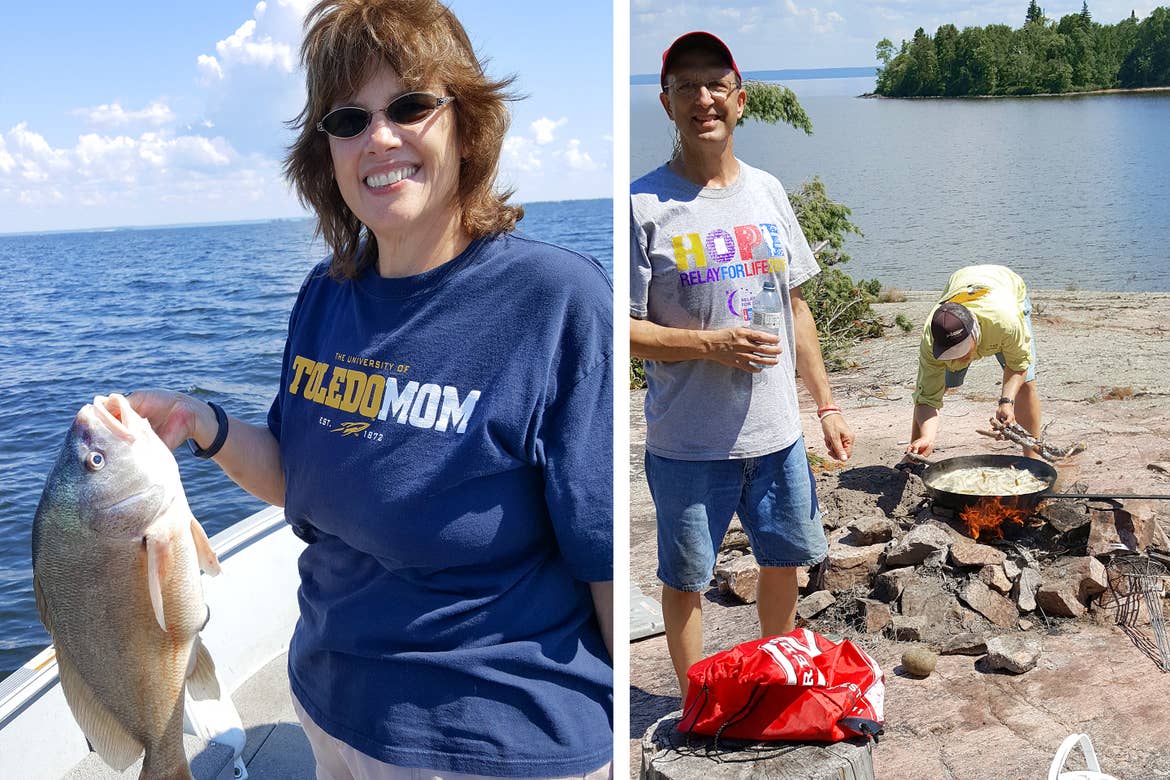 Lake Nipissing in Ontario, Canada

All that being said, if you need packing tips, I have a few good ones for you:


Invest in a good backpack.
Backpacks allow us to move quickly and efficiently. I recommend a quality, lightweight nylon backpack with thick, comfortable straps. Avoid ones with several zippered interior pockets, as it reduces capacity and becomes confusing to find your stuff.

On three Holiday Inn Club Vacations trips last year, we flew with nothing more than carry-on backpacks.


Pick a color theme and pack accordingly.
For me, it's mostly black and white. Shoes, pants, shorts, capris, tops and sweaters should all match and interchange.

And think layers, too. You can always shed layers if the temperature is warmer than expected, but being cold isn't fun. Your one coat or jacket should be waterproof.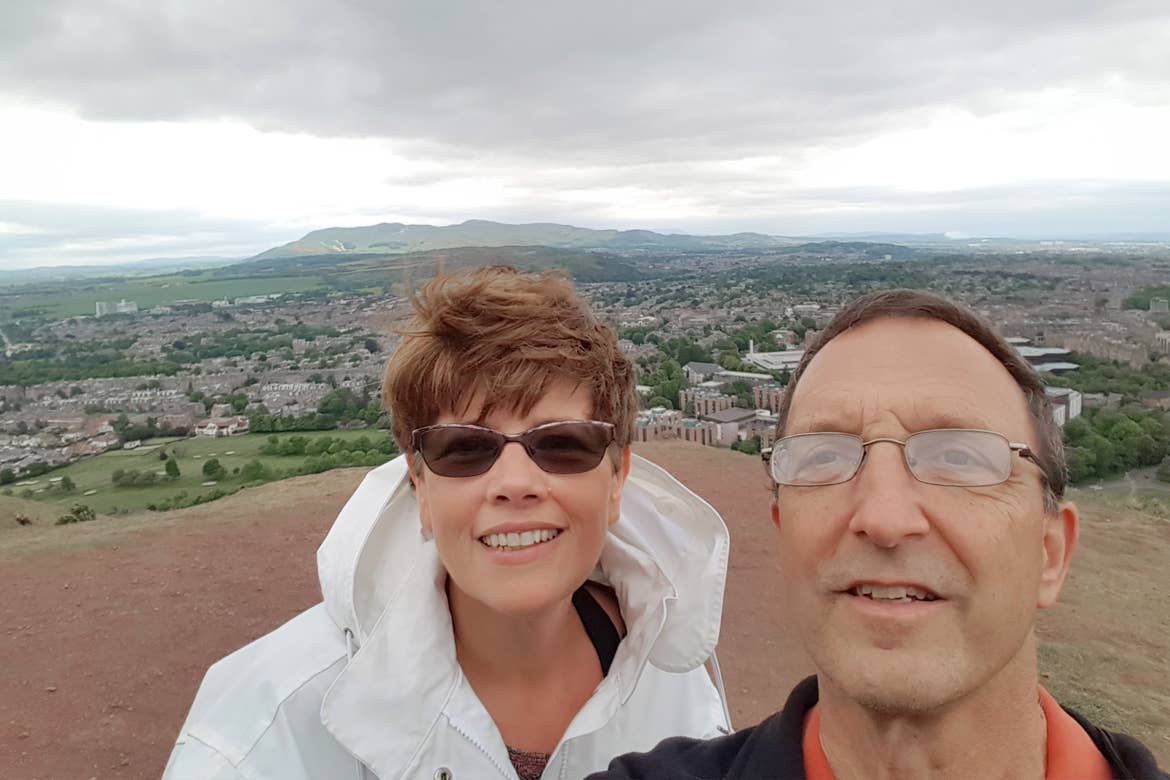 Arthur's Seat (an ancient volcano) in Edinburgh, Scotland


Pack older clothes.
This way, if your luggage is misplaced, you haven't lost your expensive cashmere sweater or favorite jeans. I do the same thing with jewelry, packing minimally and always costume-type jewelry.

For one of our international trips, we purchased clothes for pennies on the dollar from our local thrift store, wore them on our trip, had them laundered and then donated them to a thrift store in the city.

We filled the empty space in our luggage with souvenirs. Speaking of…


Research souvenirs you want ahead of time.
Many countries have unique items that aren't large or expensive. I had a traditional Vietnamese silk ensemble, called an Ao Dai, made specifically for me in Hoi An.

To fit it in my carry-on, I cleaned and donated two t-shirts, a worthwhile trade, in my opinion.


Do laundry.
If you're traveling light, you'll likely need to do laundry. Holiday Inn Club Vacations Resorts offer either in-villa or on-site washers and dryers that make this a breeze.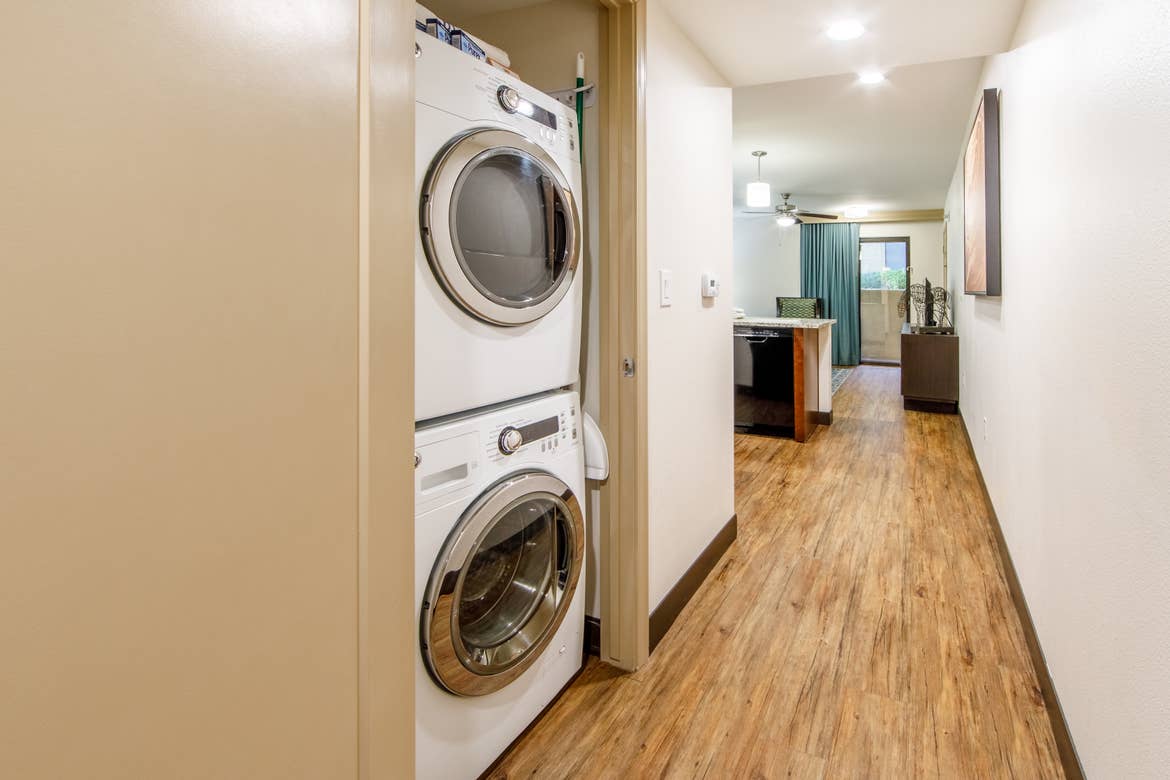 The washer and dryer in a one-bedroom villa at Scottsdale Resort

For international travel, you can avoid the expense of hotel or B&B laundry services by finding a local laundromat or hostel. In Prague, we had all our laundry done at a local hostel for the same price as the hotel wanted to wash a single pair of pants.

Drop off in the morning, sightsee during the day, pick up in the afternoon and you're ready to go. Be sure to check opening and closing times as international businesses can operate on different schedules.


Buy accessories to store your money.
Use money belts, money clips or thin, crossbody purses that can go under a sweater or jacket. When sightseeing, keep the minimal amount of money and ID needed with you.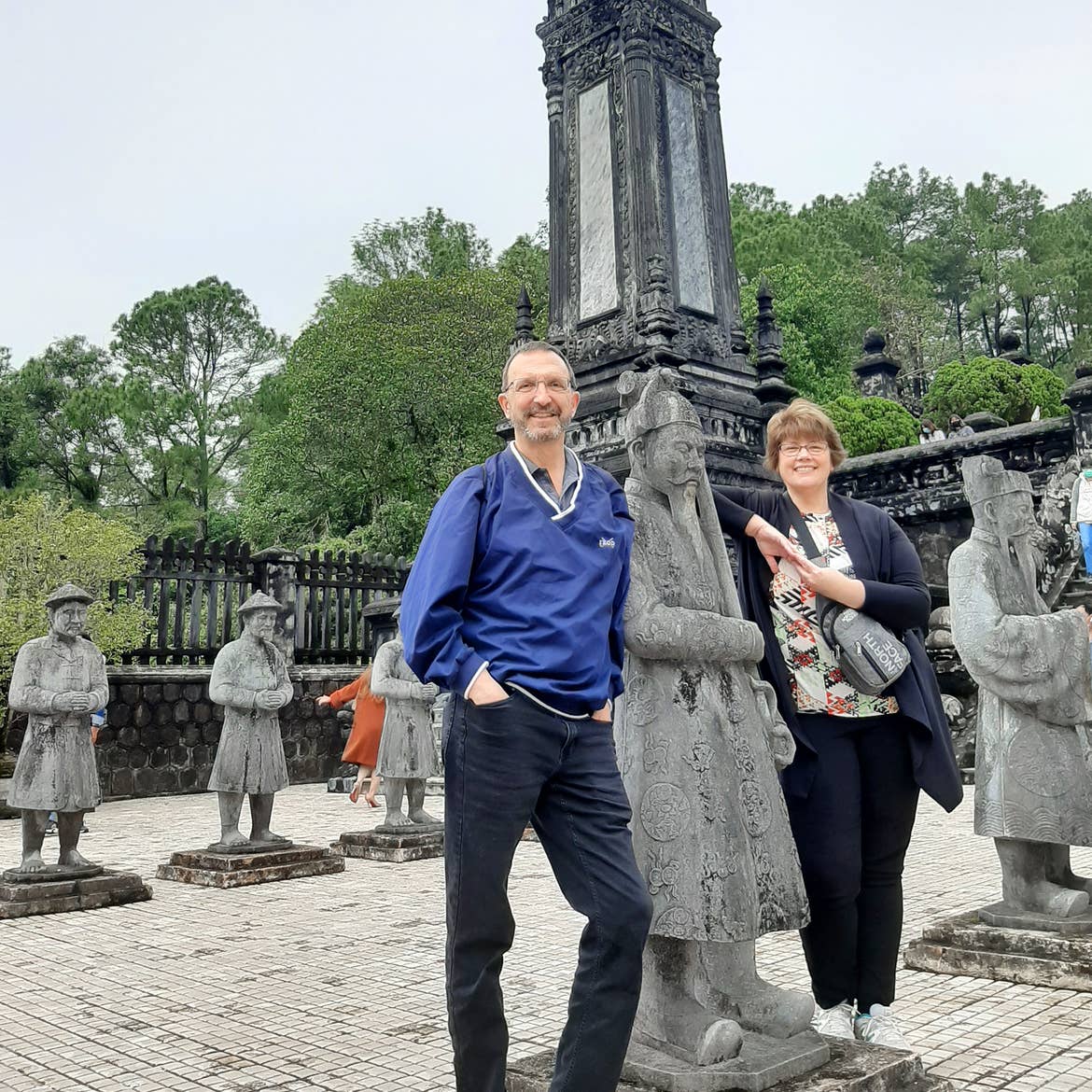 Da Nang, Vietnam


Evaluate your packing afterward.
Perhaps the most important tip, document what you pack and then review what you did and did not use when you return. We always seem to overpack shoes, so we're constantly paring those down.

And remember, if you find yourself "missing" something, you can most likely purchase it when you get to your destination. If you don't want to bring it back, clean it and donate it.


7. Plan Out Your Retirement Travel Budget
Traveling is a luxury, but it doesn't have to be expensive. We plan for one extravagant trip per year, usually an international one.

Understanding and reconciling your retirement travel dreams with your budget is a necessary step. Only you can decide how and where to travel during your retirement.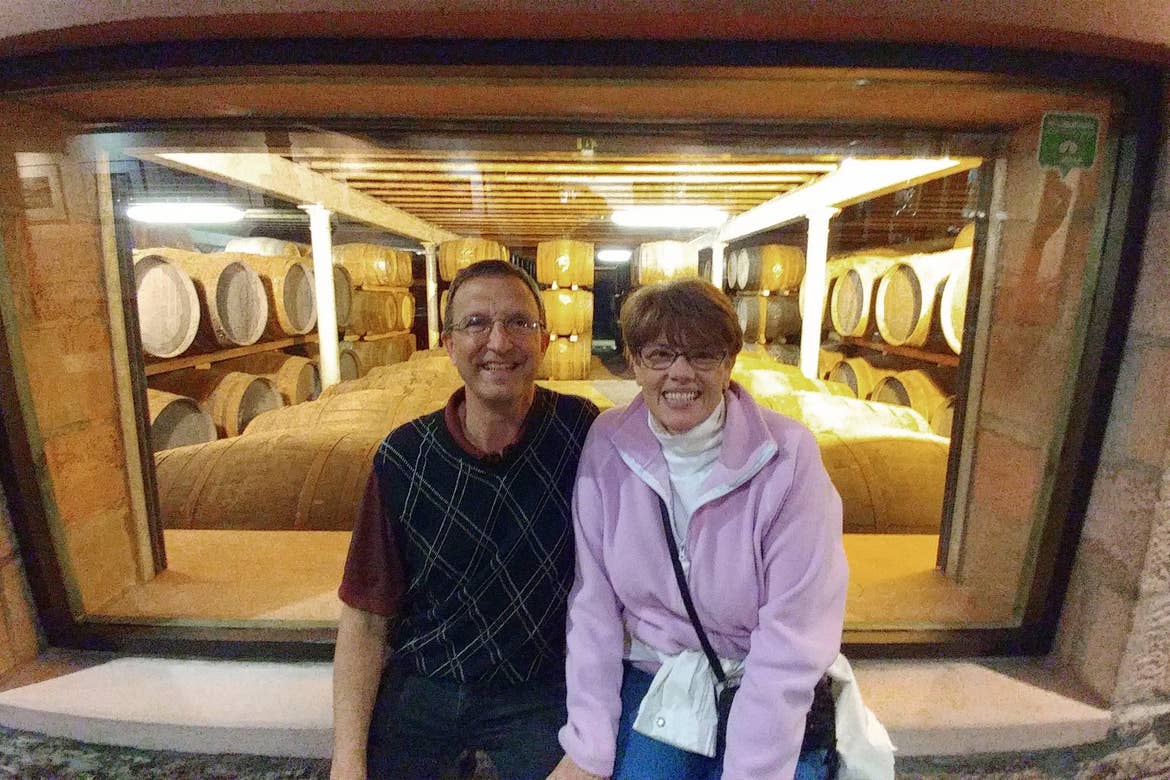 Inverness, Scotland

To help you figure it out, here are our tips for stretching your travel dollar:


Find a good, recommended travel agent.
They can help you make your travel dreams a reality within your budget. My niece owns a travel agency and has been invaluable in planning and advising us.


Travel during the week and in off or "shoulder" seasons.
Shoulder seasons are often the weeks or months before high season starts. You can save significant money on airfare and lodging by not traveling during popular seasons, vacation breaks (like the holidays) or major festivals.

You can also save by not traveling in or out of a destination on a weekend, but instead, say a Tuesday to a Tuesday. I recommend doing mid-week or Sunday to Friday.

Just keep in mind, traveling during off seasons can possibly mean less-than-ideal weather or reduced opportunities for excursions and attractions.

And some restaurants, stores and attractions aren't open on Monday or Tuesday, so be sure to check if they're open beforehand.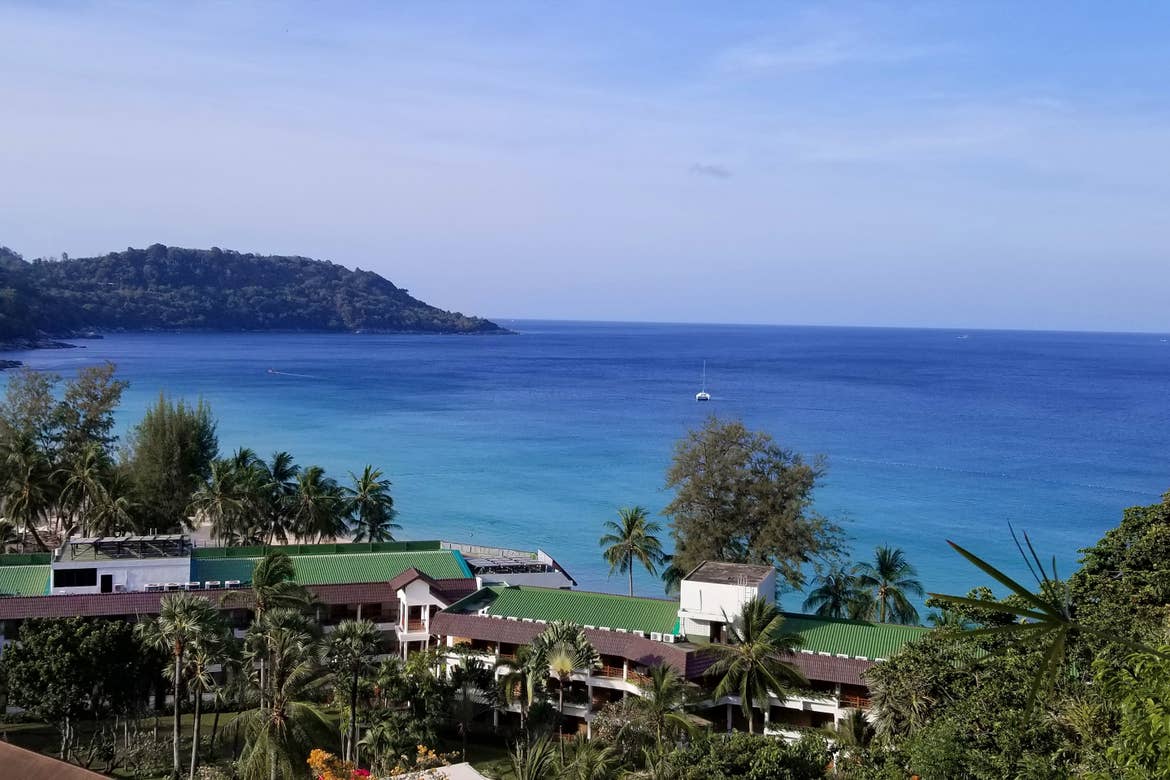 Phuket, Thailand


Travel buddies can help with budget, too!
When you travel with friends, you can book a slightly larger villa and cook meals on your own (rather than dining out), providing significant cost savings.

In Phuket, Thailand, our Airbnb (which was perched on a cliff overlooking the beach) was less expensive than if we had booked hotel rooms for each couple. And the view was breathtaking.


Take advantage of free activities and discounts.
Check out local flyers for free things to do, like concerts or art installations in a park. And use your senior or military discounts whenever possible. We always inquire about the possibility of a discount, even when it's not mentioned.

For $80, U.S. citizens or permanent residents ages 62+ can purchase a Lifetime Senior Pass that's good in more than 2,000 federal recreation sites as a part of the U.S. National Park System. If you're a veteran, it's free.

Groupon can offer discounted tickets, too. And often, just sitting on a bench and people watching can be a lot of fun.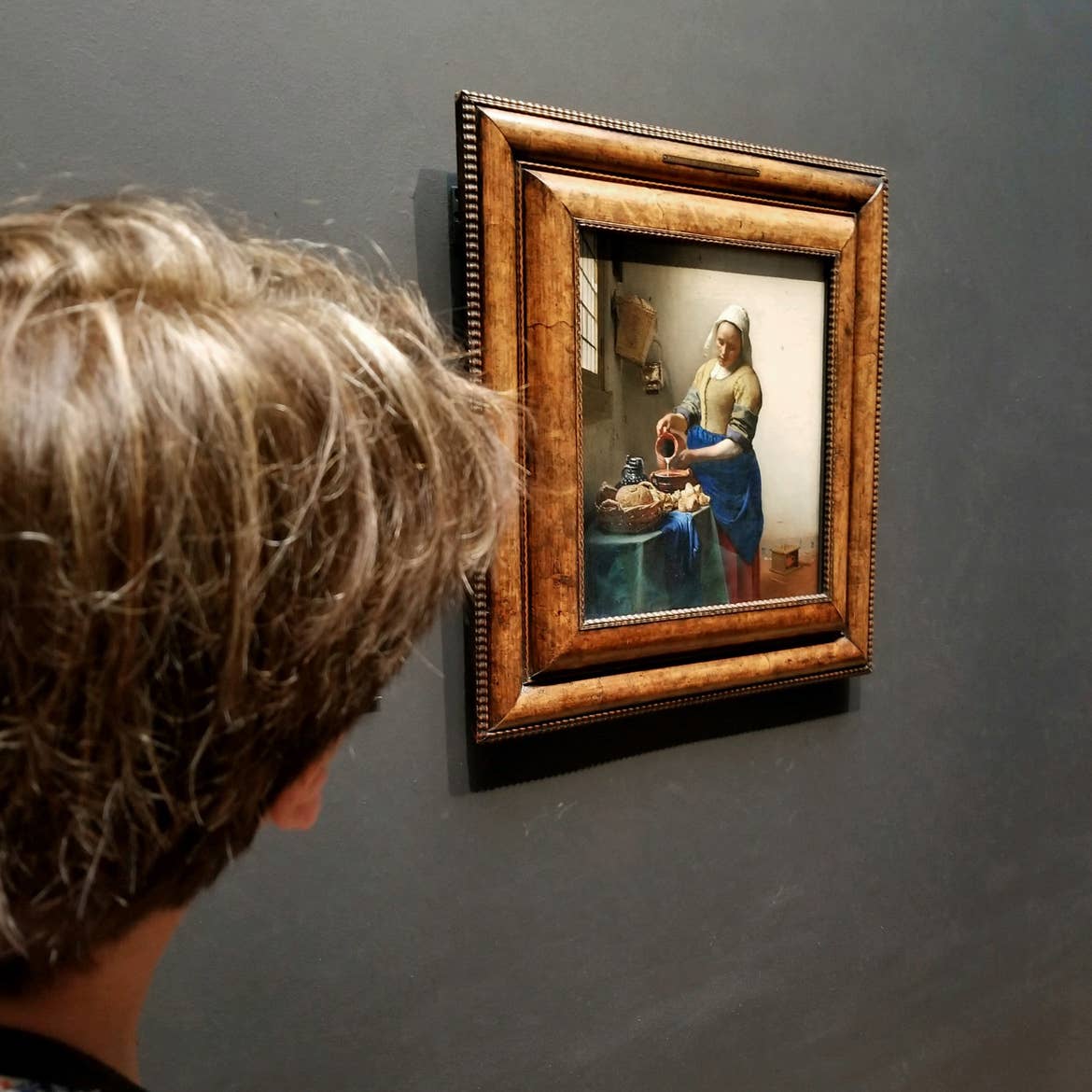 'The Milkmaid' by Johannes Vermeer at the Rijksmuseum in Amsterdam, Netherlands


A Few Final Retirement Travel Tips
If you've made it this far, I know we've covered a lot. But I do have a few more insights for you that will help make your vacations even easier and more amazing.


Know your limitations.
As you can imagine, traveling at 60+ is far different than traveling in your 20s and 30s. Rome wasn't built in a day and can't be seen in one, either.

Many write-ups of attractions and experiences include descriptions of the physical challenges you'll encounter, so do not discount those. Build in days of rest, too, especially after a day of physical activity.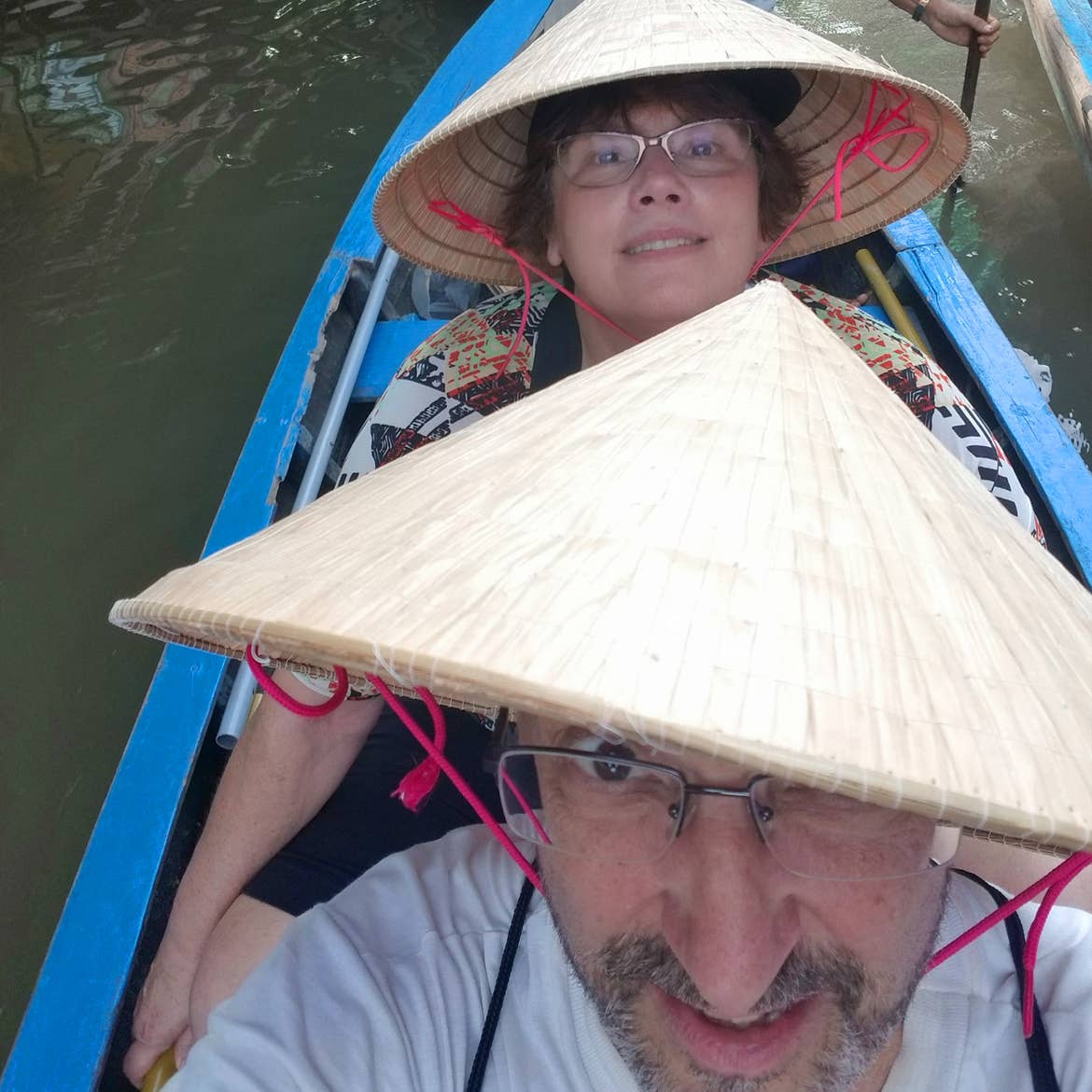 The Mekong River Delta, Vietnam


Know your medications.
Keep lists of your meds and allergies with you, and be sure whoever you're traveling with knows where that list is in case of emergency. We keep ours on a document in our cellphones.


Consult the State Department website regarding foreign travel.
This not only applies to civil unrest, but medical outbreaks you might encounter. Consult with your doctor and make sure your vaccinations are up to date.


Make copies of important documents.
These can include your passport and driver's license. Keep them separate when you travel, and leave extra copies with a trusted family member at home, just in case.


With this service, you'll receive an email notification of your daily incoming mail or packages, even when your mail is held.


Enroll in autopay.
This ensures your regular bills that could come during extended travel are paid and paid on time.


Prepare your home.
Turn off the water, turn up the A/C or turn down the heat and tend your yard to give it that "lived in" look. Remember your house plants, and ask a trusted family member or friend to check in on your home occasionally.

We had a refrigerator die during a trip, and that was an unpleasant task to deal with when we got back.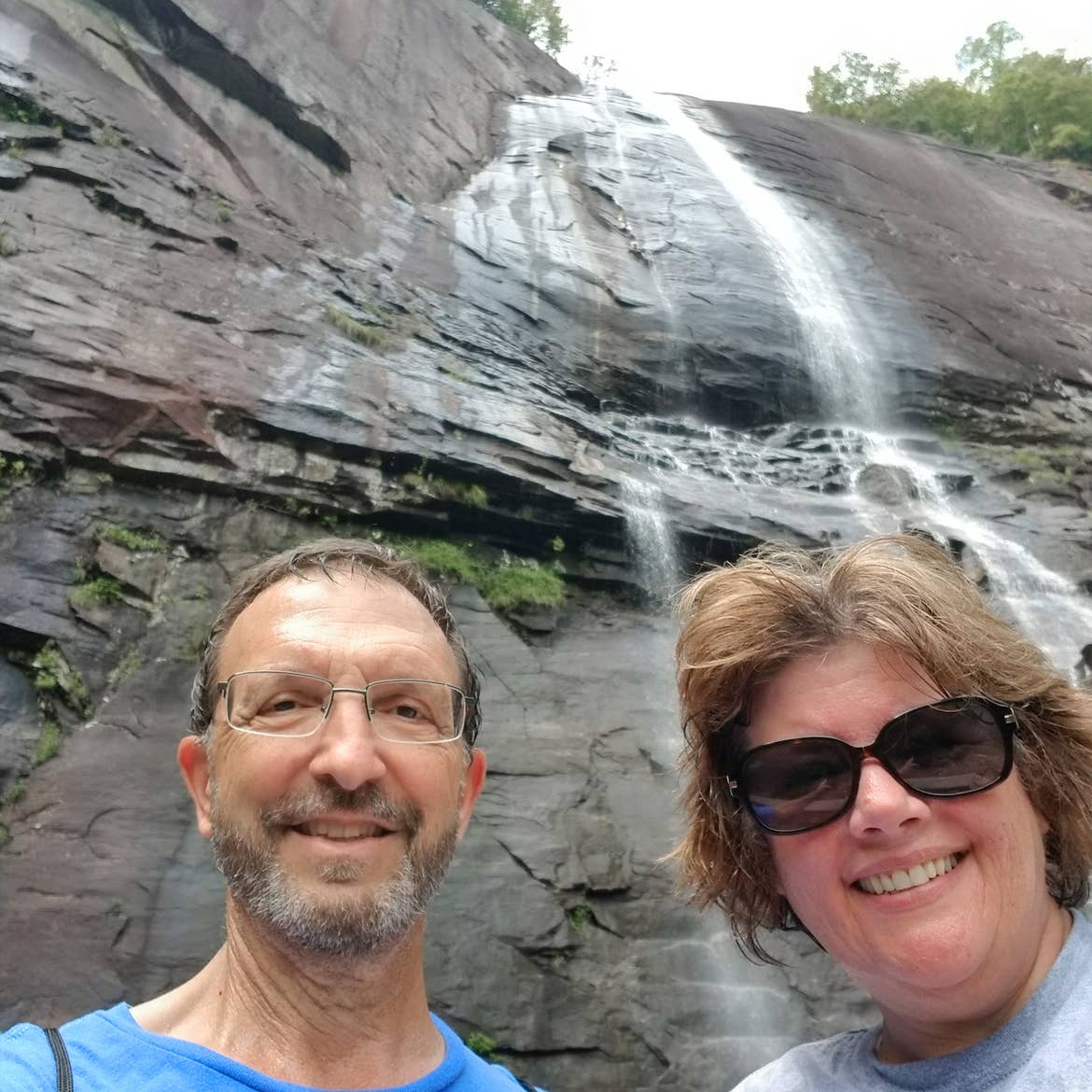 Hickory Nut Falls in Chimney Rock State Park, North Carolina


Invest in security cameras.
Security cameras, like "Wyze," have become inexpensive and allow you to monitor your home, especially during longer trips. You can also purchase cameras to place in your hotel or villa for added security.

Admittedly, the only nighttime prowler we've seen on our cameras has been a raccoon. But it's still nice to be able to know.

And as a sign of the 21st century, during one of our trips, I saw my local Girl Scout come to the door selling cookies. I reached out to her mom on social media and ordered cookies online — a win-win in my book!


Save everything.
IF you have one of those "trips of a lifetime" scheduled, and IF you just happen to get a jury duty summons that takes place when you're gone, save all your booking emails. You'll need them to be excused. Ask me how I know…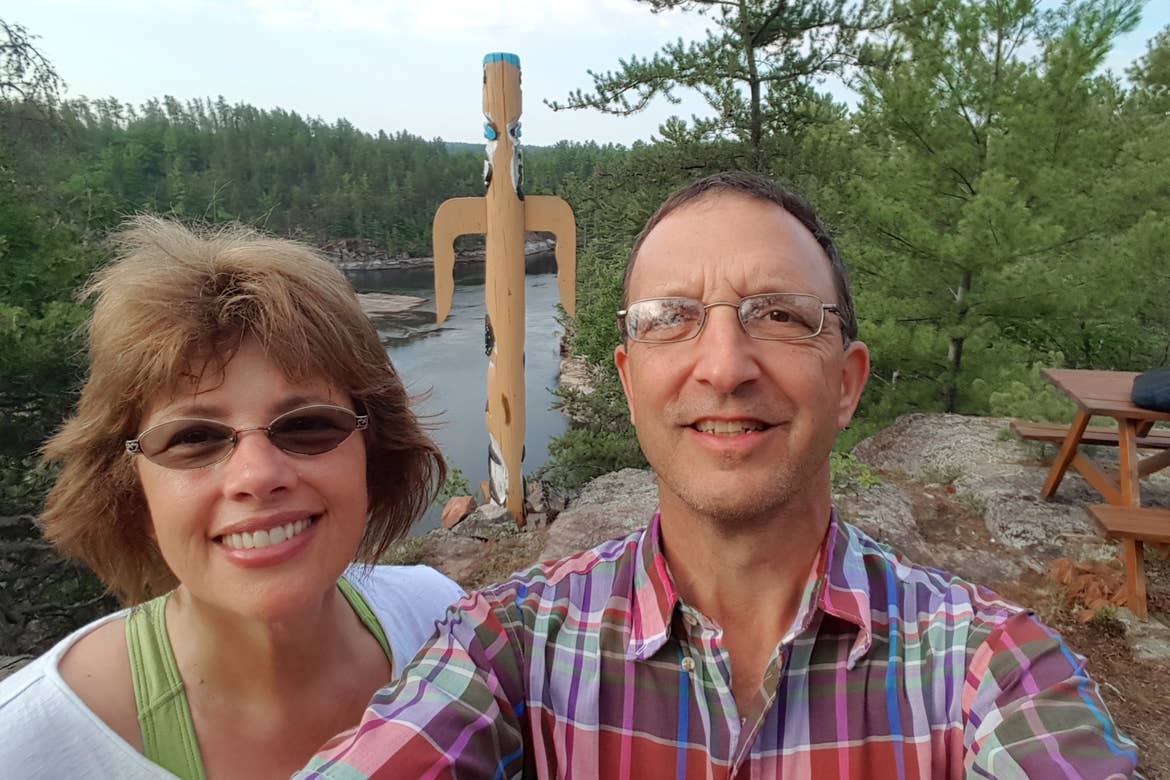 Dokis First Nation Reservation in Ontario, Canada


Looking Ahead
While there will be no international travel for us this year (due to COVID-19), we're actively planning a trip abroad next year.

This year, instead, will be filled with trips around the U.S., vacationing with family, visiting friends, doing RV travel and making full use of our vacation ownership through Holiday Inn Club Vacations.

I hope my retirement travel tips and "secrets" help you plan your next great adventure. We hope to see you on the open road!


Curious about what vacation ownership could look like for your family? Learn more about membership with us, request a virtual tour or connect with one of our virtual consultants at (855) 605-8458.

Our guest bloggers are compensated for their writing contributions and honest opinions.

All information is subject to change. This article is a curated guide and is neither sponsored nor considered an official endorsement. Please be sure to check information directly with any/all tours, guides or companies for the most up-to-date and direct details.