Catherine Karas
Catherine is the Social Media Assistant for the popular parenting and travel website, New Orleans Mom. She followed her then college sweetheart, now wife, Claire, to New Orleans after they both graduated from the University of Georgia. She's a twin mom, a stay-at-home mom, a boy mom, a Disney mom and a two-mom family mom! Catherine throws a mean toddler play date and loves to host small humans in her home for themed events! She's often planning her next great family adventure, and she's never scared to pack her twins up for a solo trip. Her parenting mantra is "embrace the chaos," and there's plenty of that when raising twin boys in New Orleans.
Instagram
Facebook
Pinterest
Website
New Orleans is special, and there's no other place like it on this earth. If you're looking for a tried-and-true Big Easy experience for your family vacation, you better ask a local!

As someone who moved here in 2007, who's a mom to 3-year-old twin boys AND who's part of the team at the parenting and travel website, New Orleans Mom, you could say I'm a bit of an expert…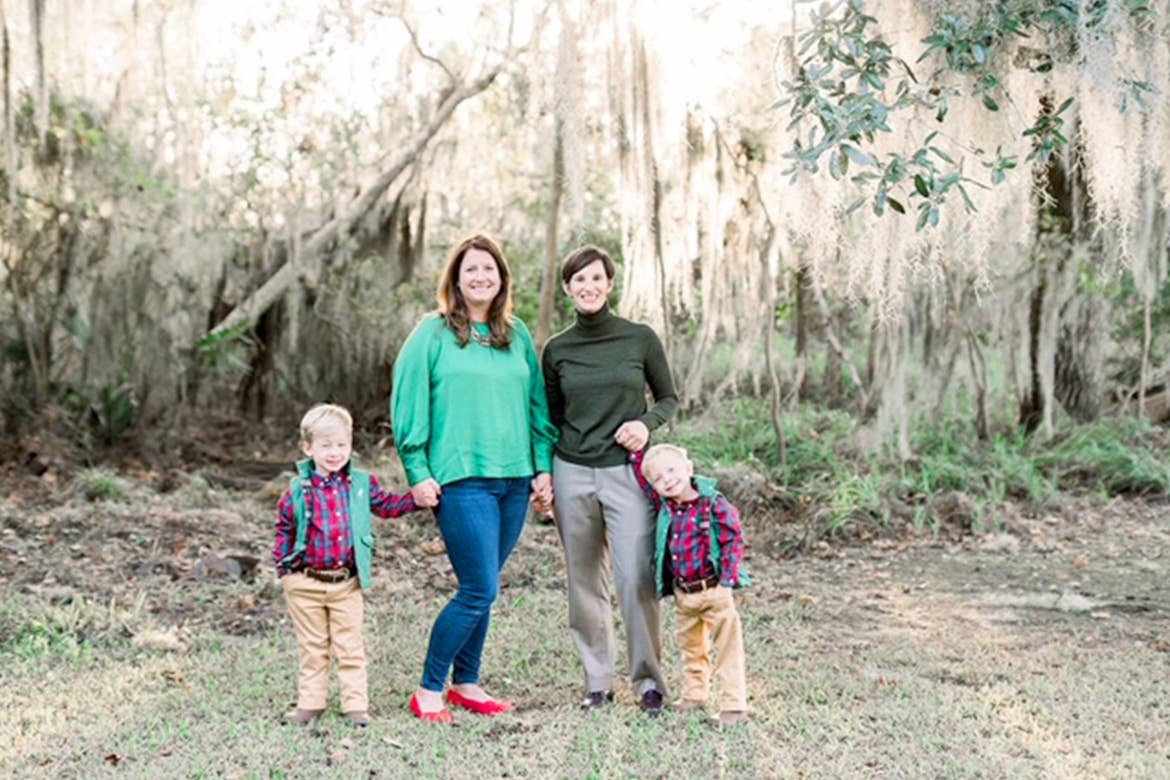 Meet Catherine, Claire and their 3-year-old twins, Jack and Remy.

So below, I'm sharing 20 ways to do NOLA like a local, including family-friendly things to do in New Orleans, local restaurants to try and insider advice on the area.

Let's start with the good stuff: classic NOLA food!


10 Best Local Restaurants in New Orleans
There's nothing New Orleans locals love more than eating delicious food. If you're visiting our city, sampling our cuisine should be at the top of your list, even with kids in tow.

Want some of our best suggestions? Here are 10 "food must-dos!"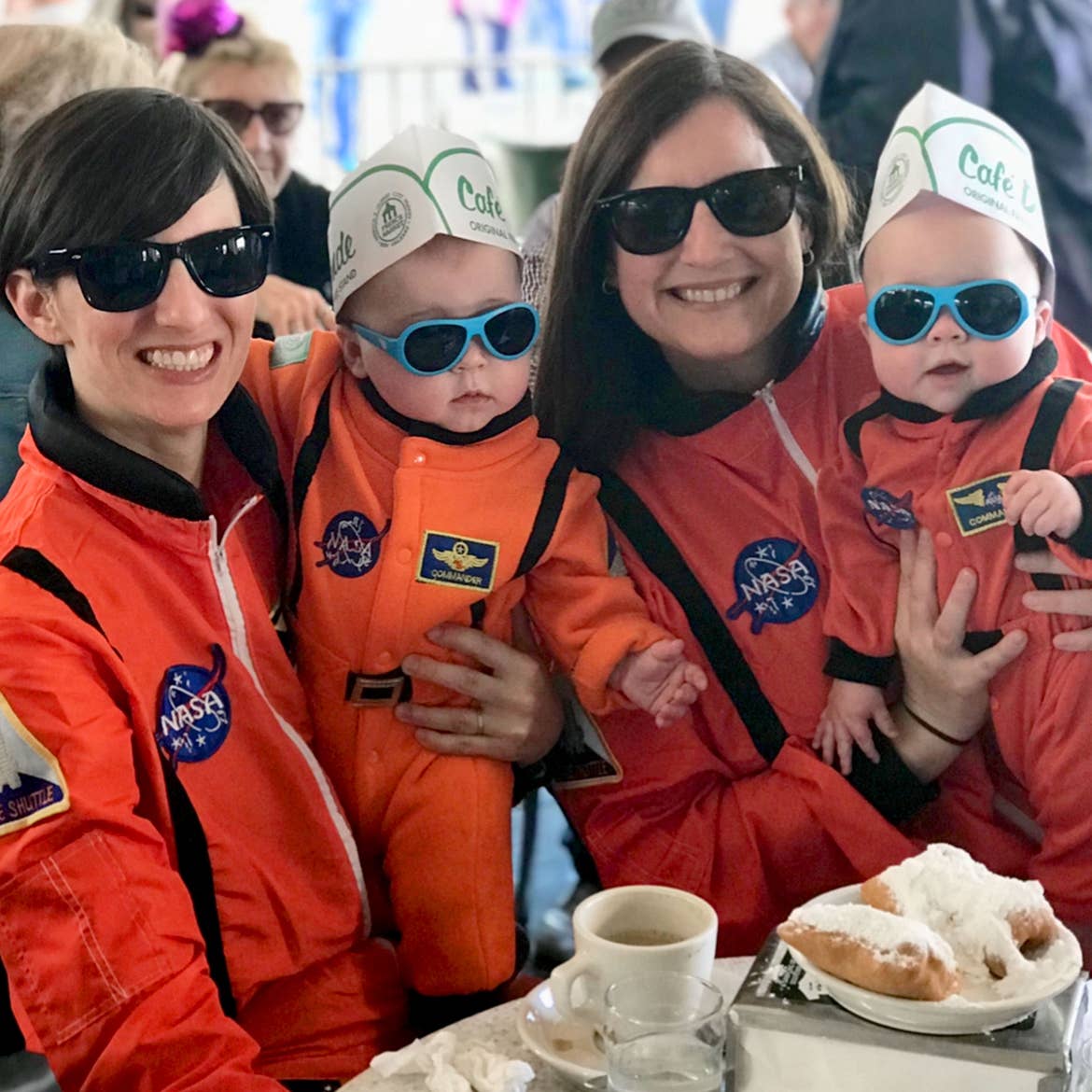 Enjoying beignets and café au laits at the legendary Café du Monde. (There's nothing like Fat Tuesday in New Orleans — the French Quarter is always full of people in costumes!)


1. Parkway Tavern
Try a po-boy from Parkway Tavern, where there's ample outdoor seating.


2. Dong Phuong
Head to Dong Phuong for Bahn Mi or a treat from its bakery. (Bonus points if you can snag its famous King Cake during Carnival!)


3. Brennan's & Commander's Palace
Want to try some fancier fare? Check out a New Orleans classic and book a table at Brennan's or Commander's Palace. And yes, we take our kids. Part of the New Orleans magic is enjoying it WITH your little ones.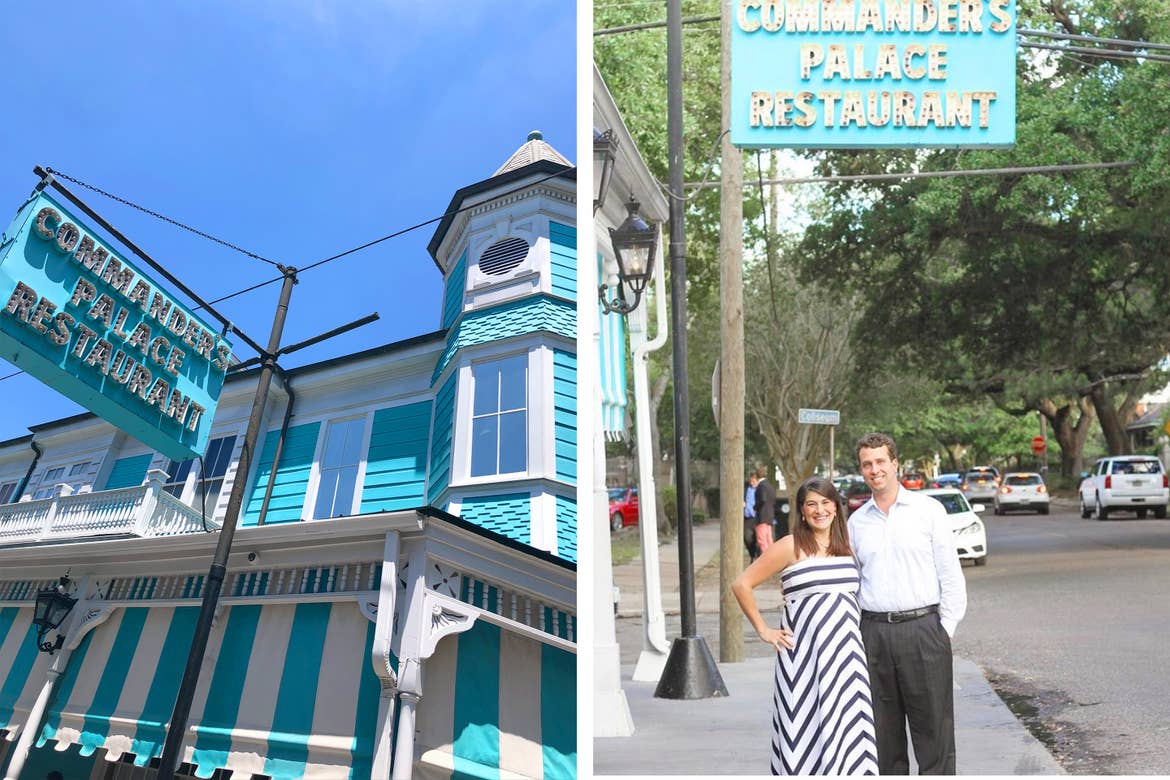 Our friends, Brad and Claudia, getting ready for the deliciousness waiting inside Commander's Palace.


4. Dooky Chase
Interested in trying traditional Creole cuisine? Dooky Chase has been serving NOLA families since 1941 and has won a few James Beards along the way. It's iconic for a reason!


5. Sno-balls
If you find yourself needing to cool off, nothing beats the heat quite like a sno-ball! Hansen's Sno-Bliz, Plum Street Snoballs, Imperial Woodpecker and Pandora's Snowballs are some of the more iconic stands in New Orleans.

You might think you've had a sno-ball elsewhere, but we assure you that until you've had one here in the Crescent City, you have not!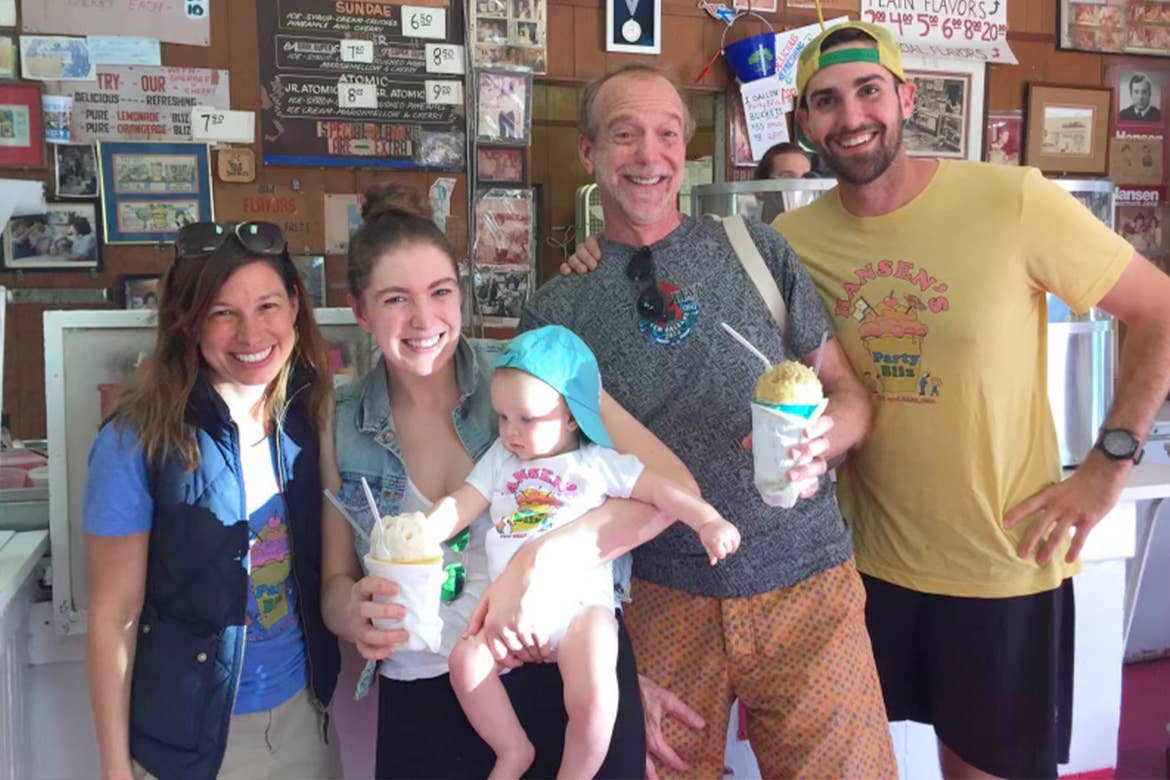 J, Emma and Reed: 3 generations of New Orleanians enjoying a sno-ball with the team at Hansen's


6. Beignets & Café Au Lait
You can't visit New Orleans without tasting a beignet and a café au lait from Café Beignet or Café du Monde!


7. Central Grocery
Try a muffuletta from Central Grocery! If you're feeling adventurous, this is a great picnic to pack and take to Crescent Park, which has one of the best views of the city, hands-down.

After you enjoy the sights of Crescent Park, grab a beer at Pizza Delicious or Bratz Y'all!


8. Camellia Grill
Hop on the streetcar downtown (be sure you have exact change) and ride the line down St. Charles Avenue. Then grab a seat at the countertop at Camellia Grill and get dinner AND a show as they make you one of their famous burgers. Add a milkshake — trust me!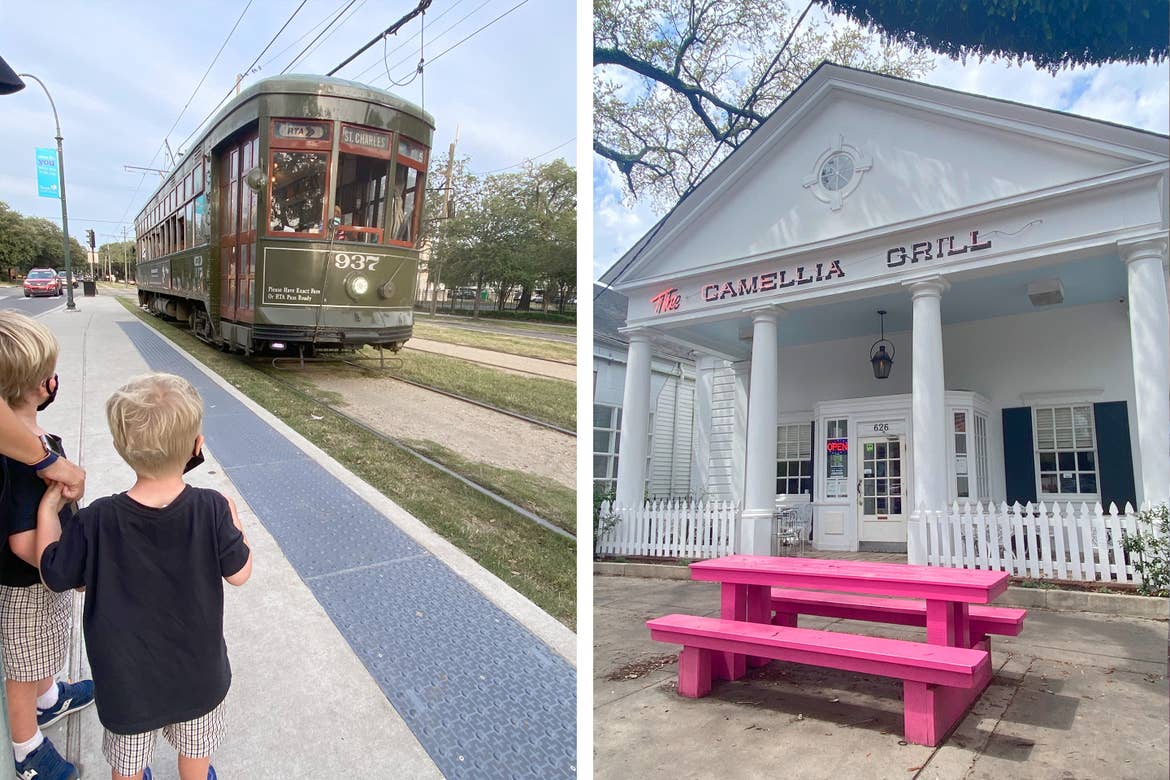 9. New Orleans Breweries
Want to try a local brew and go somewhere family-friendly? New Orleans breweries are well-known for being fun for the whole family!

Try Urban South, Port of Orleans, Second Line Brewing or the newly renovated Faubourg Brewery. Many of these offer food trucks on weekends for easy eating.


10. Lakefront Dining
Head out to the Lakefront area of New Orleans and watch the boats sail in. Dine on some fresh oysters at Felix's New Orleans Lakefront location or watch the sun set over Lake Pontchartrain at The Blue Crab.

Across the way is a casual pizza dive spot, Fuel Dock, which is also fun.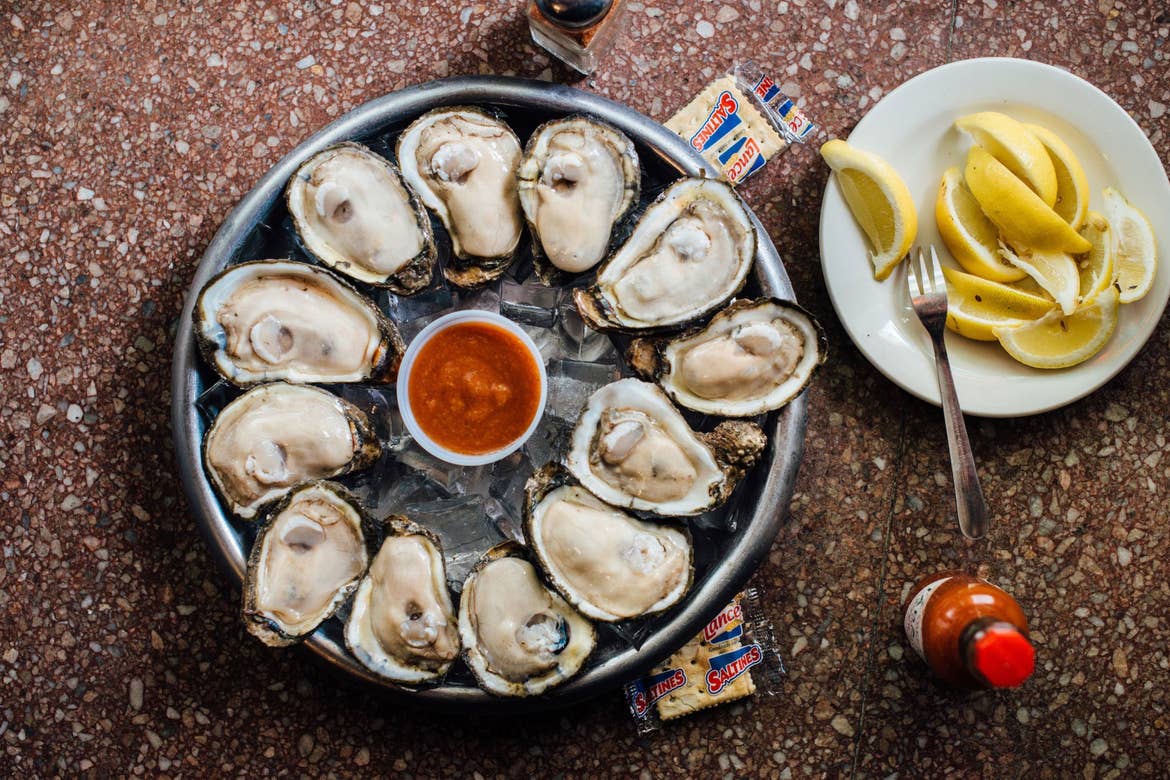 Photo courtesy of Felix's Restaurant & Oyster Bar
---
Planning a NOLA trip? Check out these stories:
---
10 Best Family-Friendly Things to Do in New Orleans
While New Orleans has a reputation for being a nightlife destination, it's absolutely more than just a vacation spot for bachelor and bachelorette parties. Yes, there are plenty of things to do in New Orleans for families, too!

The list below is where NOLA parents will usually take their kids on the weekend, so you're getting a very realistic view of what locals do in New Orleans when we need to entertain our own children.


1. Audubon Zoo
Our world-famous zoo is in the beautiful and iconic Audubon Park. Go for a walk on the paved trail and then head over to the zoo to spot animals and roll down Monkey Hill!

Fun fact: Monkey Hill is the highest point in New Orleans.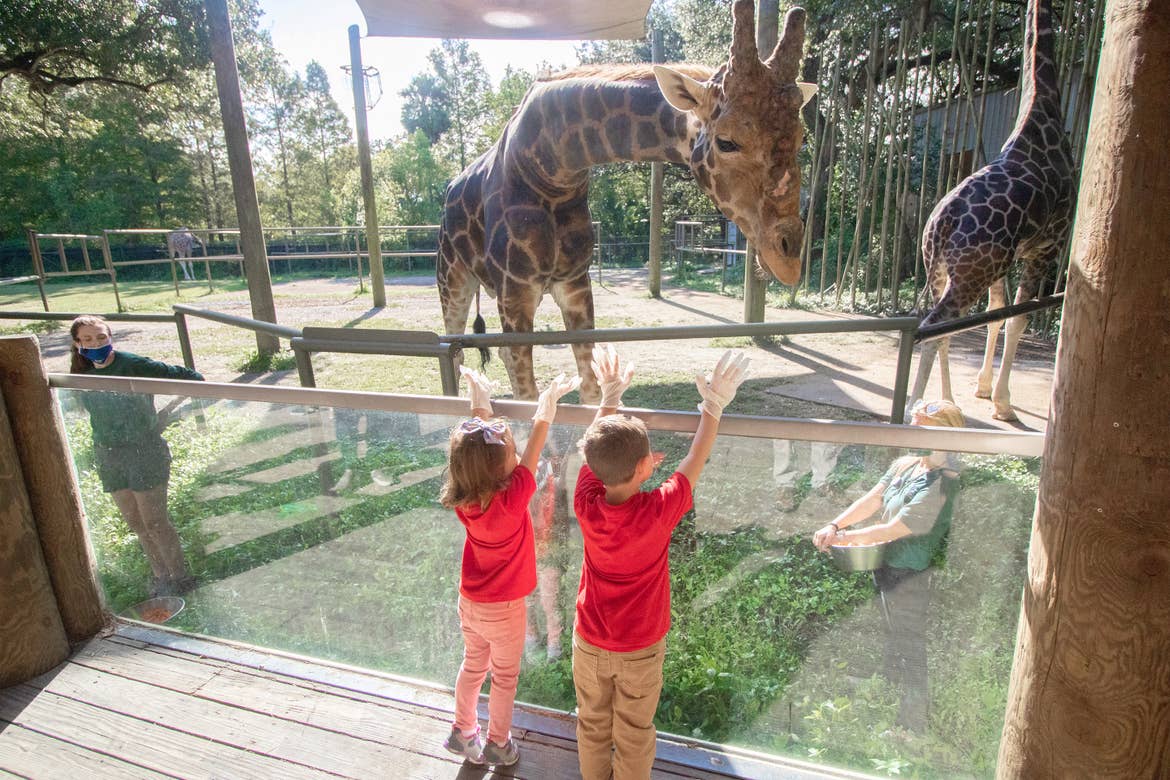 Photo courtesy of Audubon Nature Institute, Inc.


2. City Park
This large park located in Mid City has something for everyone! You could spend a whole day here.

There's a small amusement park, Botanical Gardens, Putt-Putt, nature trails, swan boats, surrey and bike rentals, playgrounds, a driving range and more!

It's a must-do with children because there's ample space to run and explore. Couterie Forest is also a favorite urban hiking spot.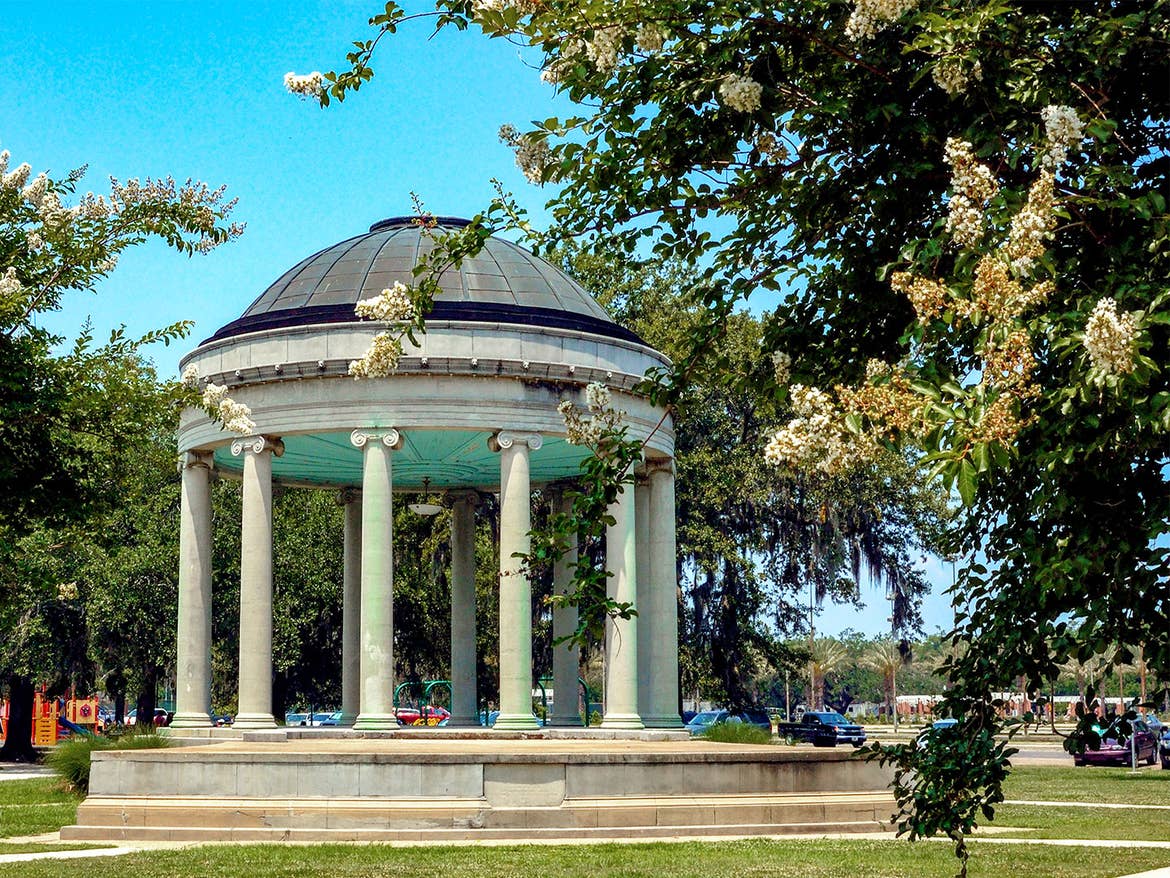 3. Mardi Gras World
Can't make it to Mardi Gras? Don't worry!

Book a tour with Mardi Gras World and learn all about the artists who bring our parades to life. Your family can see the world-famous floats up close and personal.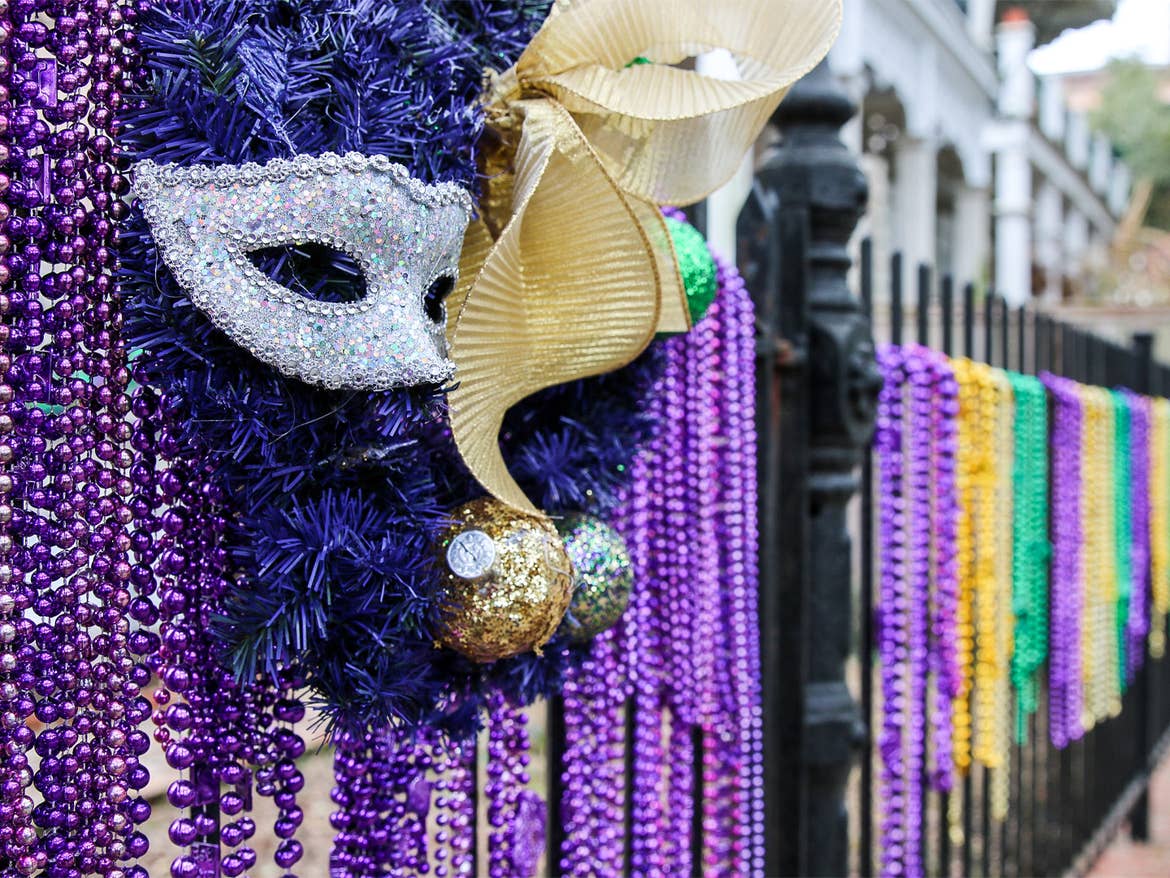 4. Festivals
Check out a festival! Make sure to check a local events calendar before heading to the city, but it seems there's a festival almost every weekend and that means good food, good music and good company!

And YES. We take our kids.


5. The French Quarter
Walk along the Mississippi River, run through Jackson Square, take a carriage ride, shop the French Market and enjoy people watching! Around every corner, you're likely to run into a local musician playing just because.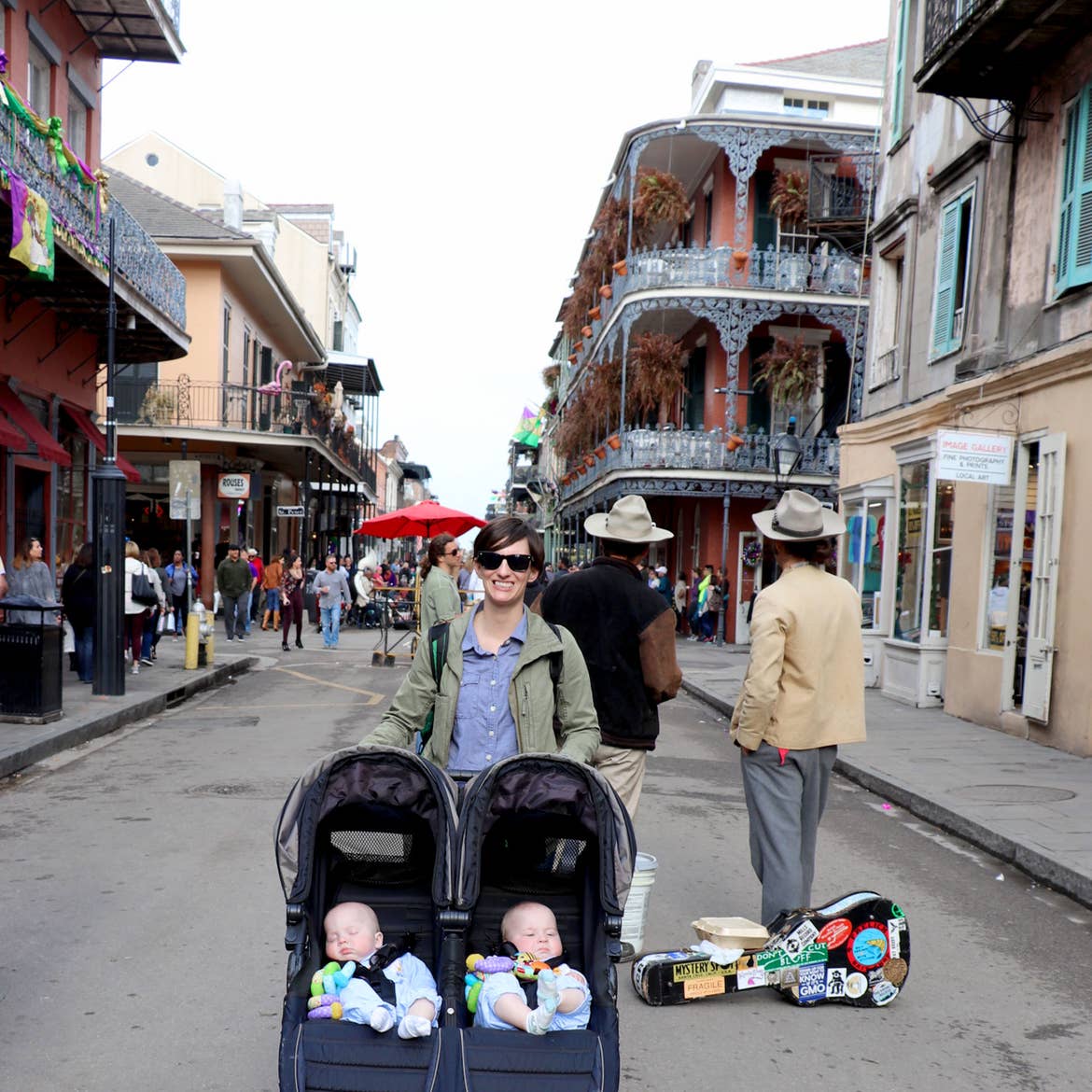 6. Louisiana Children's Museum (LCM)
LCM is an impressive space boasting indoor and outdoor play areas on the grounds of City Park in Mid City. It's a state-of-the-art facility and a must for families visiting with kids. We strongly recommend booking admission tickets in advance.

COVID-19 Note: LCM is currently closed, but will be opening its doors once again on May 29, 2021!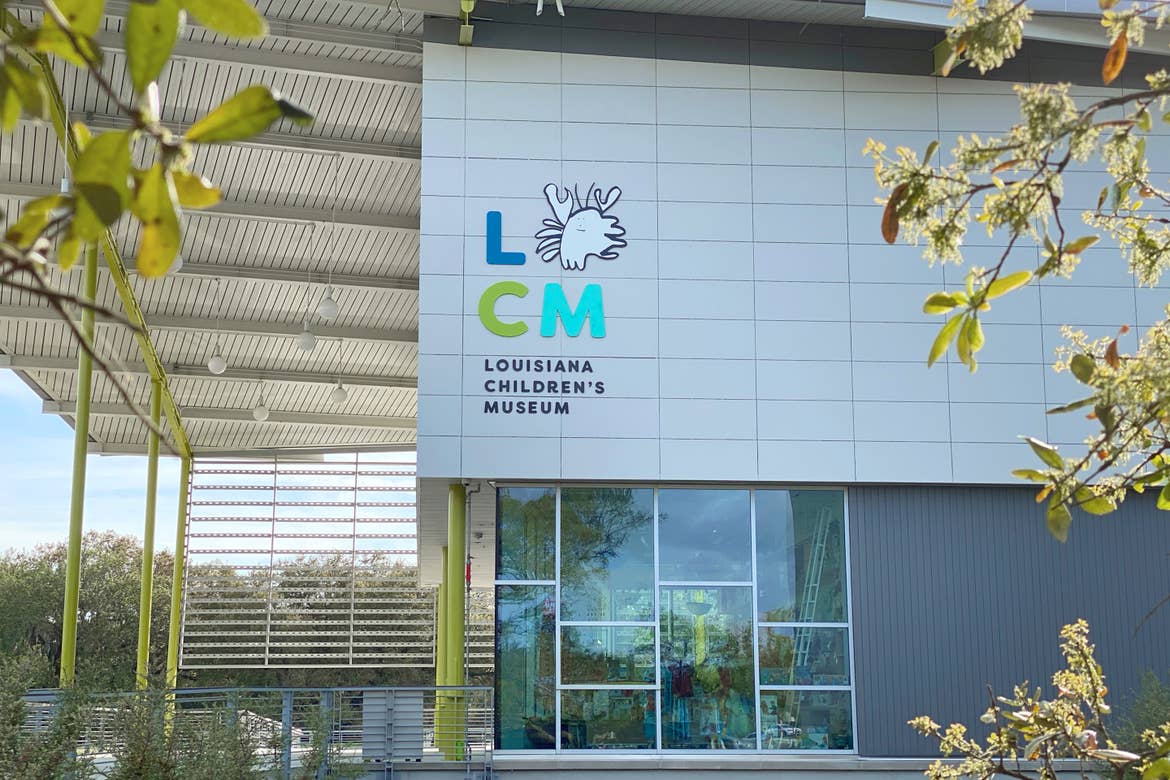 7. WWII Museum
Turn your vacation into a learning opportunity by visiting the WWII Museum for a history lesson for the whole family. While somber, it's an educational and impressive museum.

It also offers lots of good family programming. For kids, the museum hosts summer camps, Scout week, kids' shows on select Saturdays, family block parties, a teddy bear tea at Christmas, educational activities and STEM workshops.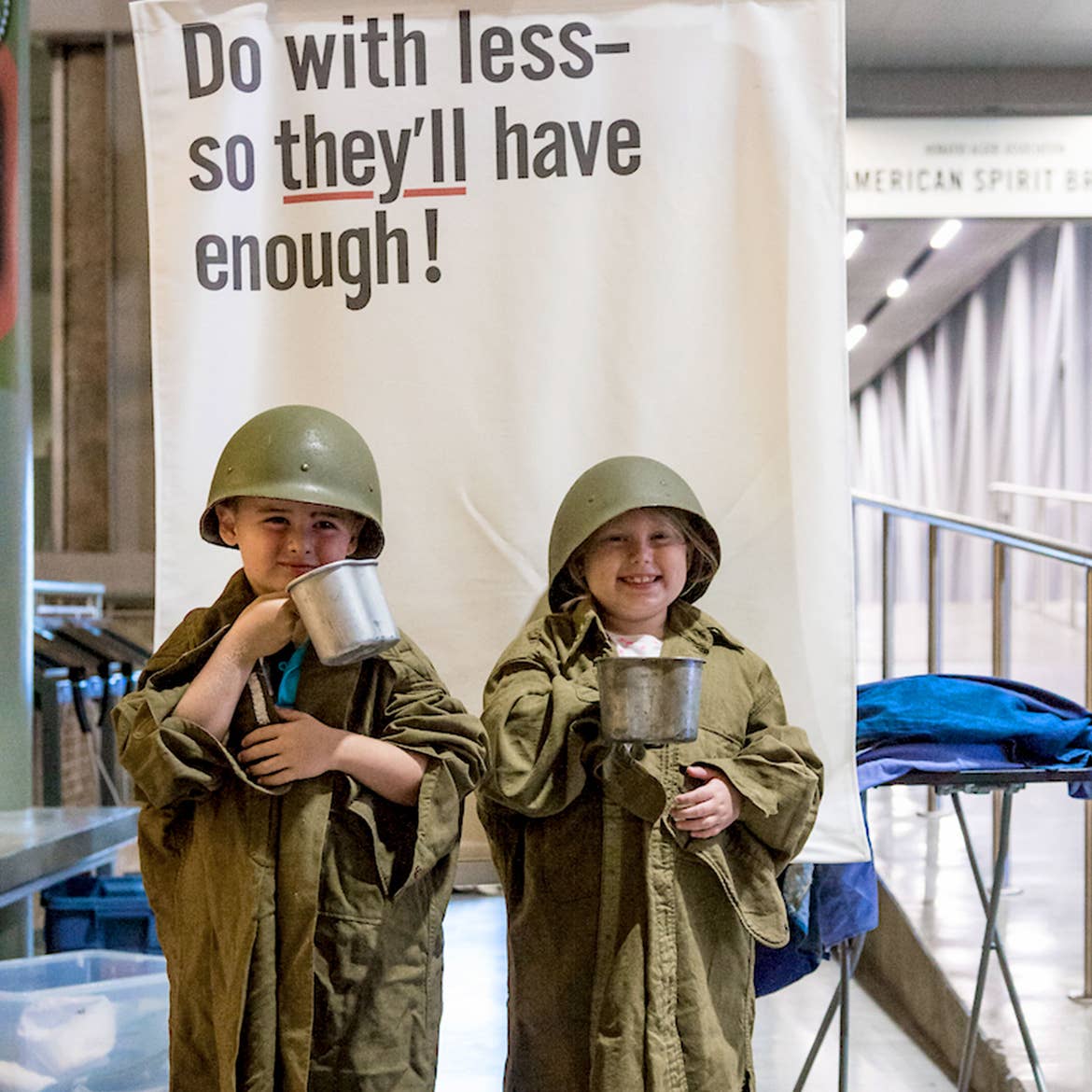 The World War II Museum was actually ranked the #3 museum in the US, #8 in the world by TripAdvisor and #1 among family attractions in New Orleans.


8. Streetcar Rides
Hop on one of our iconic streetcars for a ride! It's truly a great way to see New Orleans, and you can hop on and off for playgrounds, drinks, a meal or a stroll along the way.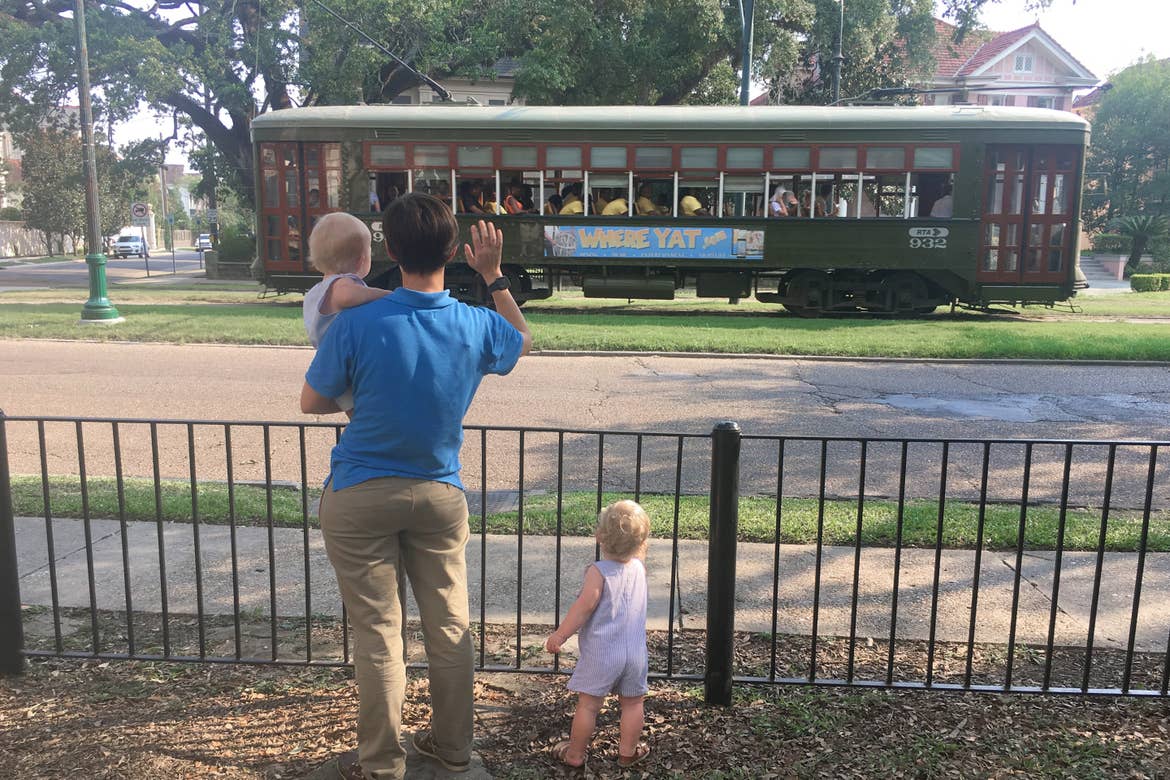 9. Preservation Hall
Want to hear some authentic jazz music? Hit up Preservation Hall with or without the kids. It's a historic jazz venue in the heart of the French Quarter offering intimate concerts 350 nights of the year!

It just recently opened its doors back up for small groups, so be sure to check its website to reserve a spot and get updates.


10. Prytania Theater
Need some downtime to sit and relax? Catch a movie at The Prytania Theater! This single-screen theatre is more than 100 years old and offers both new releases and classics during the day.


3 Tips for Experiencing New Orleans Like a Local
What makes New Orleans special is that it's a city where you can just be, and that's enough! You don't have to look for the magic, as it will find you.

Here are a few of my top tips for experiencing that NOLA magic the way locals do:


1. Explore Different Neighborhoods (Outside Bourbon St.)
My first pro tip for visiting New Orleans? If you're looking to experience the city like a local, avoid Bourbon Street. Period.

Instead, head out to some of our other wonderful neighborhoods, including the Garden District, Mid City, Treme, Bywater, Uptown and Lakeview, to name a few. Try to commit to visiting at least 1-2 neighborhoods while you're here.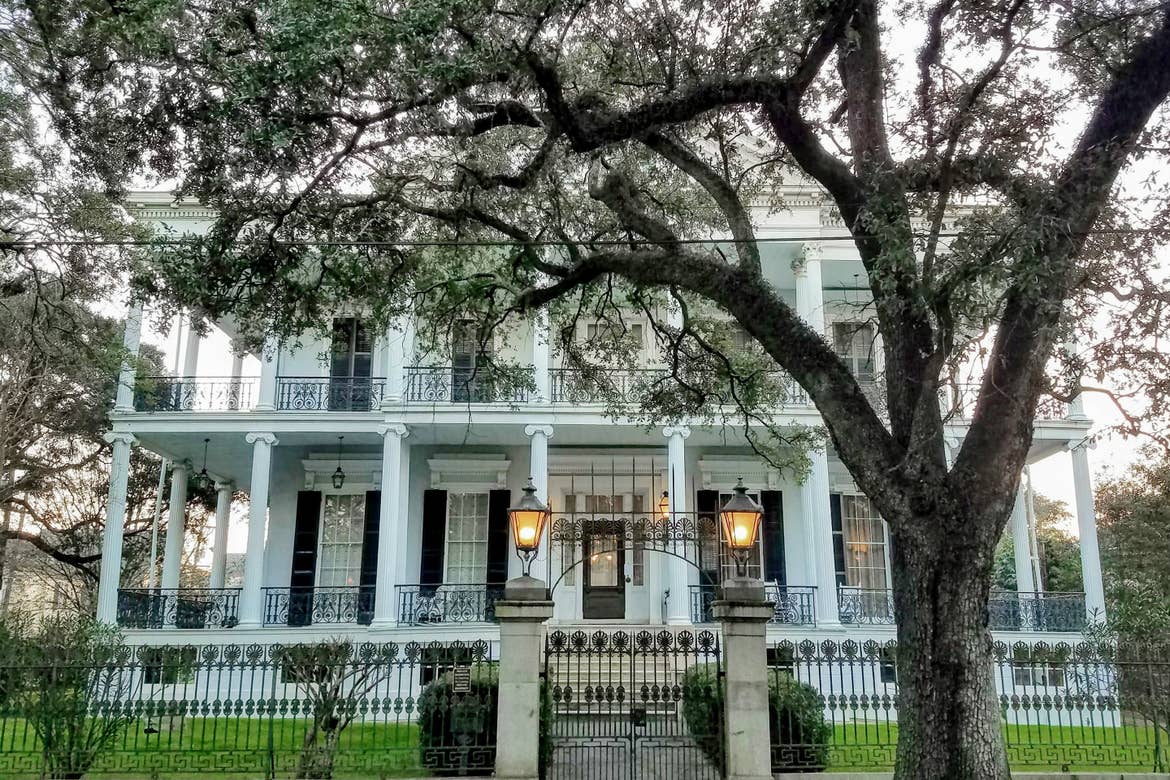 The Buckner Mansion in the Garden District neighborhood

In all these places, you'll find restaurants, locally-owned boutiques, galleries, bars and attractions full of locals soaking up the distinct flavors of the Big Easy.

Each will feel slightly different, offering unique ways of falling in love with New Orleans. Even though the French Quarter is a fun "must-see," we think you'll really like exploring a variety of areas in NOLA — we promise!


2. Don't over plan or overbook.
New Orleans is the opposite of Disney, meaning we want you to come and experience the city slowly. You don't need a structured itinerary. If you need to cancel a dinner reservation because you're having fun at the brewery, do it!

We like to let the days here meander and linger. Give yourself time to stroll, to sit, to enjoy a drink on a patio and to take it all in.


3. Ask a local!
It's not just our food and history that make us special. What really sets us apart is our people! We love to show you a good time and tell you about the best meal we've ever had or our favorite place to grab a drink!

Our people are the soul of this city, and if you get a chance, strike up a conversation with the person sitting next to you at the bar or pushing a child next to you at the park.

We're extremely friendly, chatty and once you get us going, we won't stop … but that's how you find the gems here.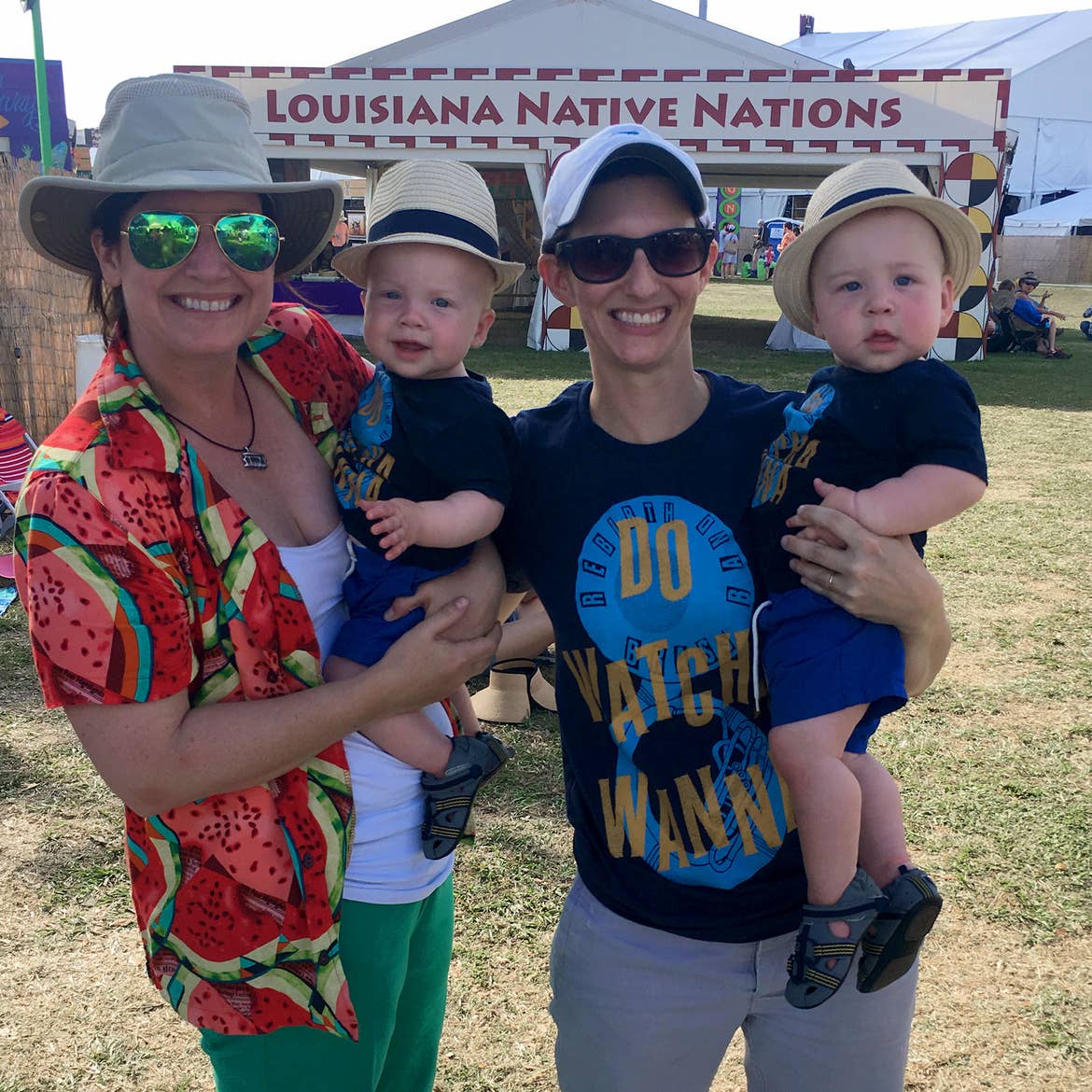 Our very first Jazz Fest together!

We choose to live here because we love the vibrant colors and noises, the diverse experiences and the resilient personality of the city itself.

Once you're here in our home, conversations are exactly how you find out the best things to do in New Orleans, as it can change week to week, just like our weather.


Where to Stay in New Orleans
Our team at the NOLA Mom Blog actually got a chance to check out one of the newest resorts in town, New Orleans Resort. Here's what one of our moms had to say about it:

"As parents, we are always looking for a resort that is comfortable for a family and provides all the comforts of home. The newly opened New Orleans Resort features 105 one- and two-bedroom villas and 40 Signature Collection villas with living spaces and full kitchens.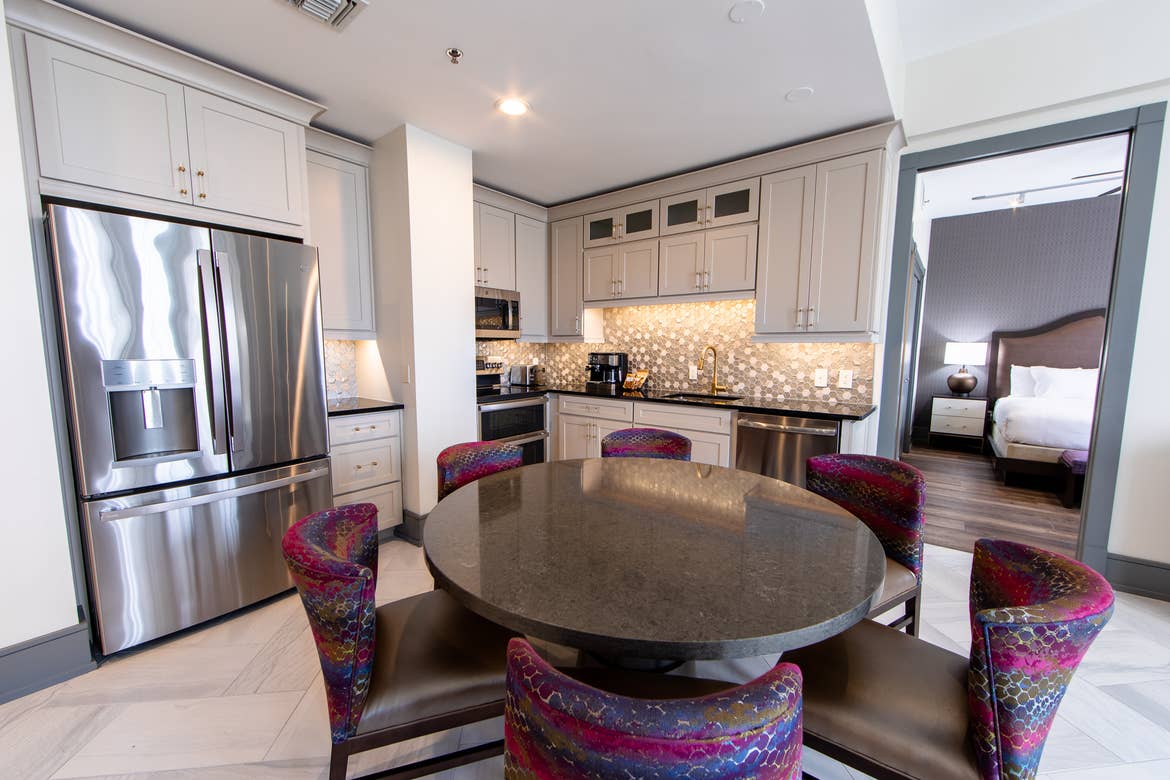 The kitchen in the two-bedroom Signature Collection villa at New Orleans Resort

We love the idea of making a home-cooked meal on vacation, especially if you are still leery of dining out. There's also a rooftop terrace and dipping pool, a fitness center, complimentary laundry machines and a Marketplace.

This set-up offers the best of both worlds because if you feel like staying in, you can! It eliminates that feeling of wanting to escape the cramped hotel room, while kids are jumping from bed to bed. Think of it like your own urban apartment for a few nights; it's a fun way to truly immerse yourself in city living."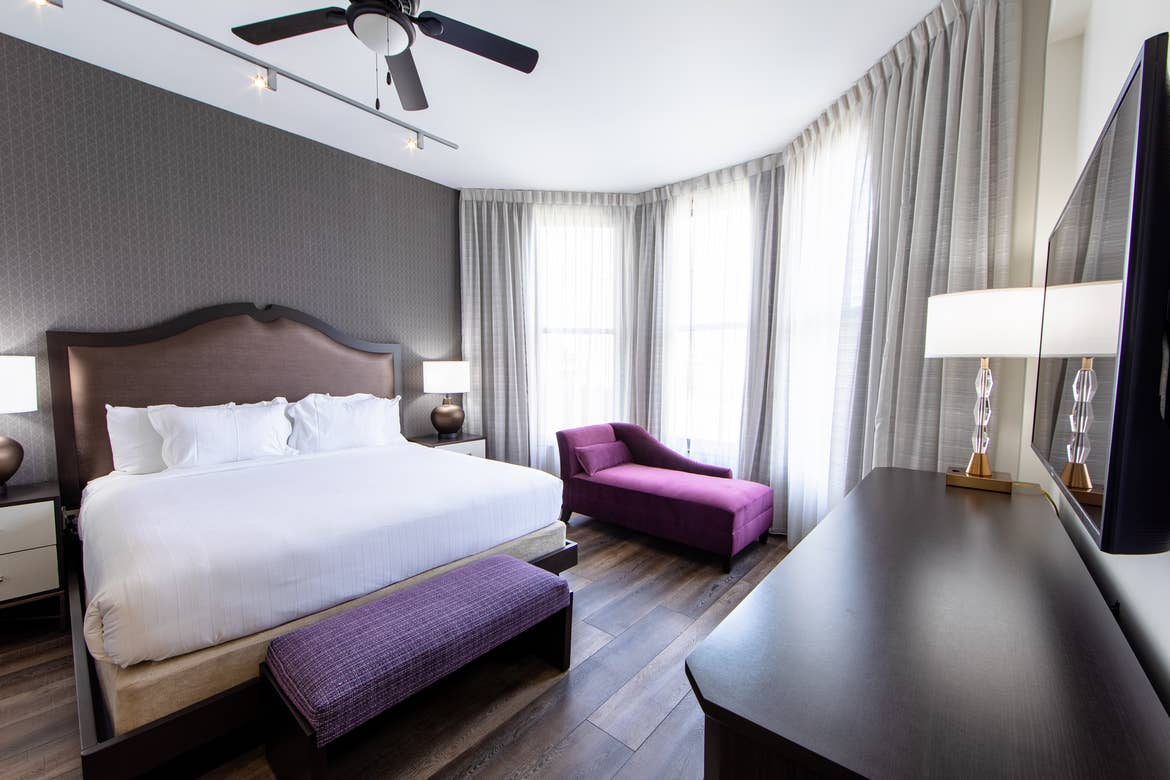 The master bedroom in the two-bedroom Signature Collection villa at New Orleans Resort

No matter where you decide to eat, go or stay, we hope you enjoy visiting our city as much as we love hosting you here!

Because the best way to enjoy New Orleans is to do it like a local. And most locals aren't updating the tourist books sold on Amazon, if you know what we mean.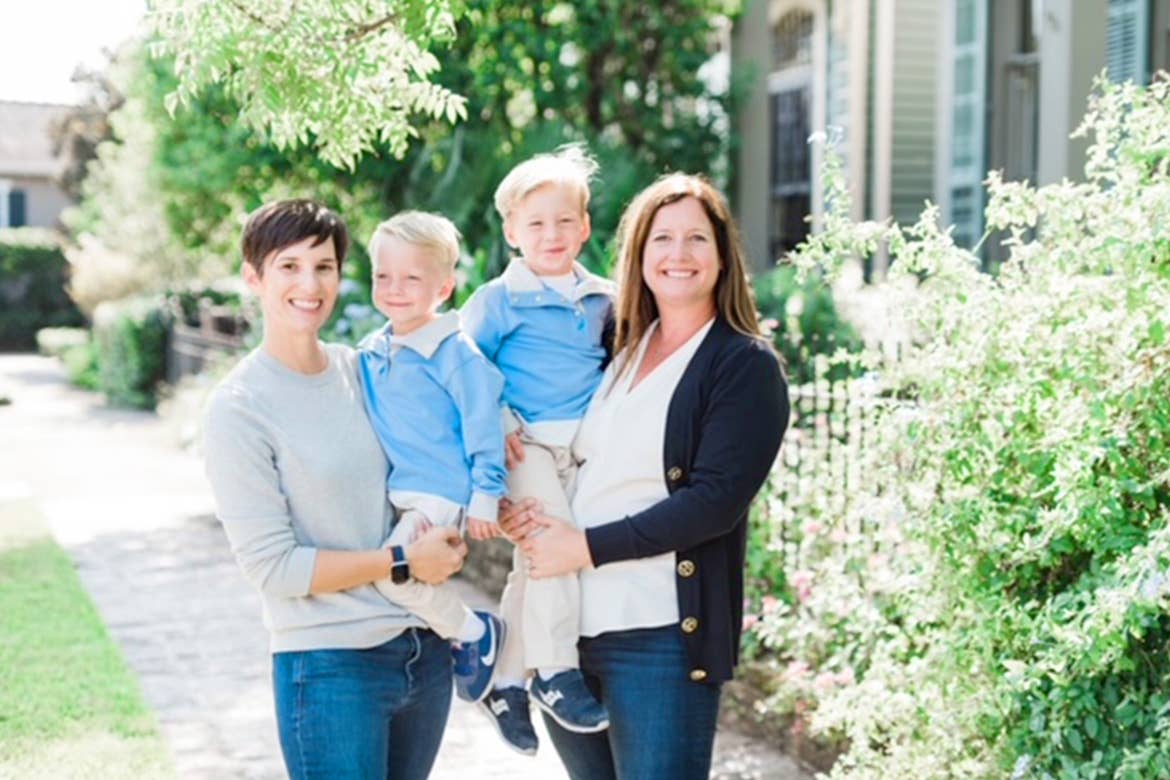 Our guest bloggers are compensated for their writing contributions and honest opinions.

All information is subject to change. This article is a curated guide and is neither sponsored nor considered an official endorsement. Please be sure to check information directly with any/all tours, guides or companies for the most up-to-date and direct details.

More About New Orleans Mom:

New Orleans Mom is a parenting website that was started by — wait for it — two local moms as a way to connect New Orleans parents with one another.

It serves as a comprehensive resource on all things parenting in New Orleans, an event producer and marketer, a social media platform, and, most importantly, a central online community space for thousands of parents across greater New Orleans.

Just like New Orleans, our families are a melting pot. Our space on the web is a place and a home for everyone! We host regular events designed to entertain both kids and parents alike.

Our team of writers uses our platform to amplify their voices on important topics and to connect with moms on struggles and triumphs alike. Our popular online neighborhood groups serve as an important resource for New Orleans parents whether it's picking a pediatrician, learning to navigate the school system or finding just the right after-school activity.

Our goal is simple … to create a community for anyone who works, plays or travels in New Orleans!

New Orleans Mom has always been a valuable resource for New Orleanians. But we are always more than happy to share our wealth of knowledge for our out-of-town visitors as well.

To us, community truly means all! All are welcome, and we enjoy sharing this amazing place where we choose to raise kids with anyone who's patient enough to listen; once we start talking about our love for New Orleans and what locals do here, it's hard to get us to stop!