Mike LaRose
Born and raised in New Orleans, Mike has been working in the hospitality industry since 1994. Starting out as a bellman and van driver, he worked his way up through every hotel department and is now the General Manager at our New Orleans Resort. In his personal time, Mike loves a good balance of spending time with family and friends and just relaxing at home. He's very much a food person and enjoys trying out new and unique restaurants and bars.
First time in New Orleans? You've come to the right place.

With rich culture, tons of history and unique traditions that are still kept alive today, there are so many interesting, historic and amazing things to do in New Orleans.

Figuring out where to go on your first New Orleans vacation can be hard though…

I was born and raised in NOLA, and as the General Manager of New Orleans Resort, it's part of my job to know this city and how to show people all the music, food and culture it has to offer.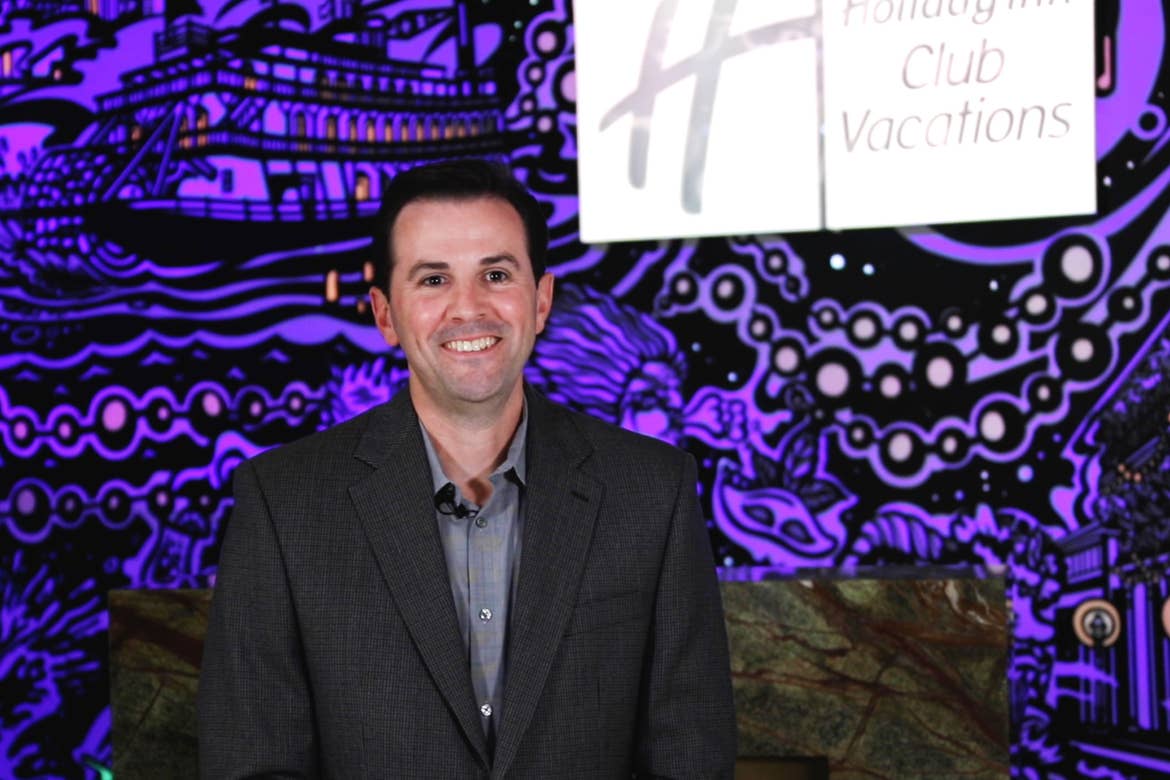 Hi! I'm Mike LaRose, NOLA native and General Manager of New Orleans Resort

After all, the business of New Orleans is tourism. We rely on conventions, special events and festivals. True New Orleanians understand this, take pride in their city and want to show it all off to travelers.

So, if it's your first time in the Big Easy, let me take you on a tour of some of the best things to do in New Orleans for your first vacation here … starting on the bayou.


1. Swamp Tours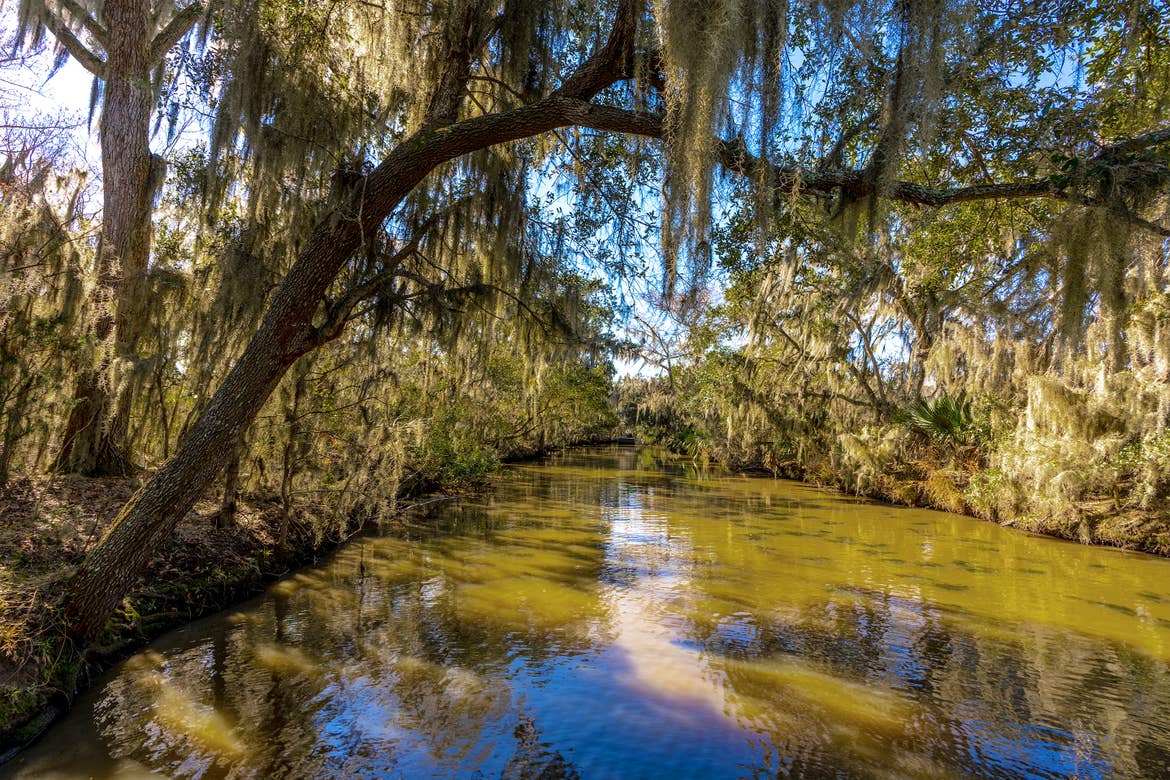 Photo courtesy of Visit New Orleans, taken by Stephen Young

To explore the New Orleans swamp, you have the option of doing a large flatboat or a small airboat.

The large flatboat is good for those who want to learn a lot about the ecosystem, storm protection and the importance of the swamp to the people in the area, but in my opinion, it's too slow.

My favorite is the small airboat because you can go in areas of the swamp the larger boats can't, and you can skim across the surface.

Your swamp tour guide will also stop in some places to feed the alligators marshmallows.

Pro Tip: Be sure to wear white as the alligators are attracted to it.

You can also do kayak tours of the swamp, which are a lot of fun, too.


2. Mardi Gras World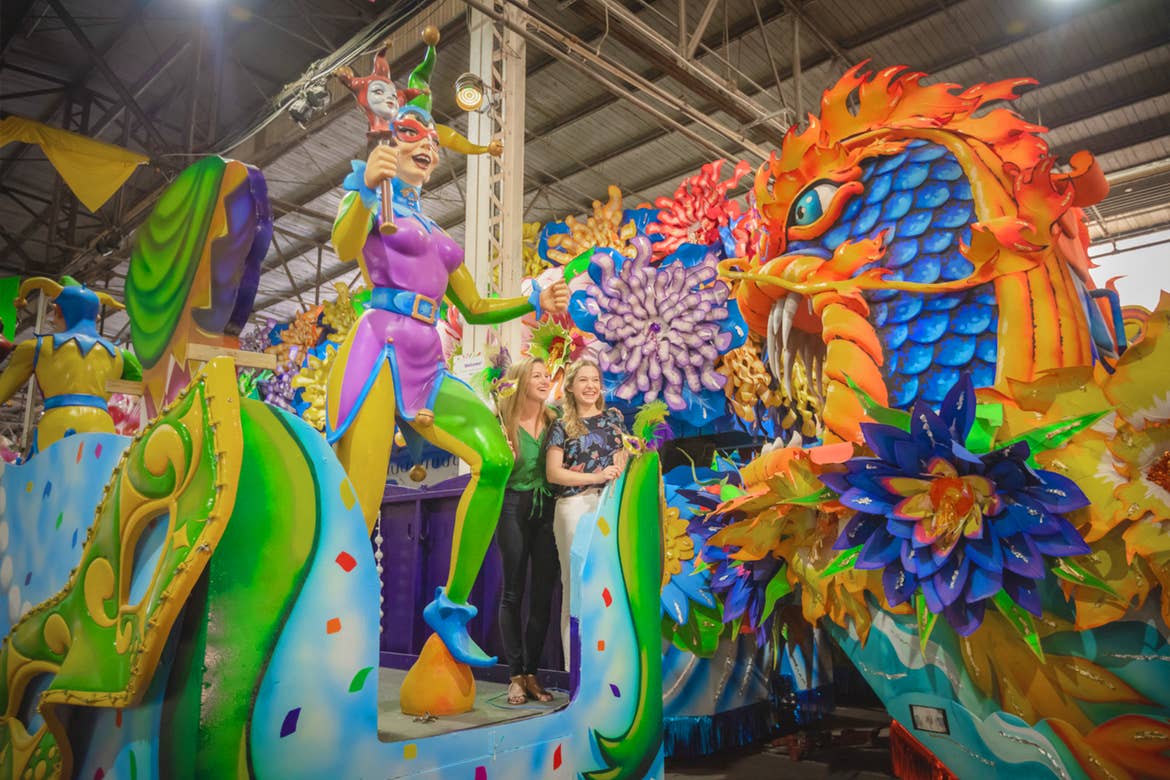 Photo courtesy of Louisiana Office of Tourism

If you can't make it to New Orleans during Mardi Gras, try this "museum" out instead. Mardi Gras World is a 300,000-square-foot warehouse where floats are made for the parades.

It'll give you amazing insight into Mardi Gras' history, traditions, the float-building process and more. And with all the fun floats, characters and colors inside, it's a great family-friendly attraction if you have kids.

Fun Fact: Many people think Mardi Gras starts on Mardi Gras Day (or Fat Tuesday), but this is actually the end of the season. Mardi Gras season always starts on January 6th (aka Kings Day or Day of the Epiphany).

For true New Orleanians, this is the first day you can have a King Cake. The season continues until the first day of lent, with Mardi Gras Day being the day before. Parades usually start about 3 weeks prior to Mardi Gras Day.


3. Cemetery Tours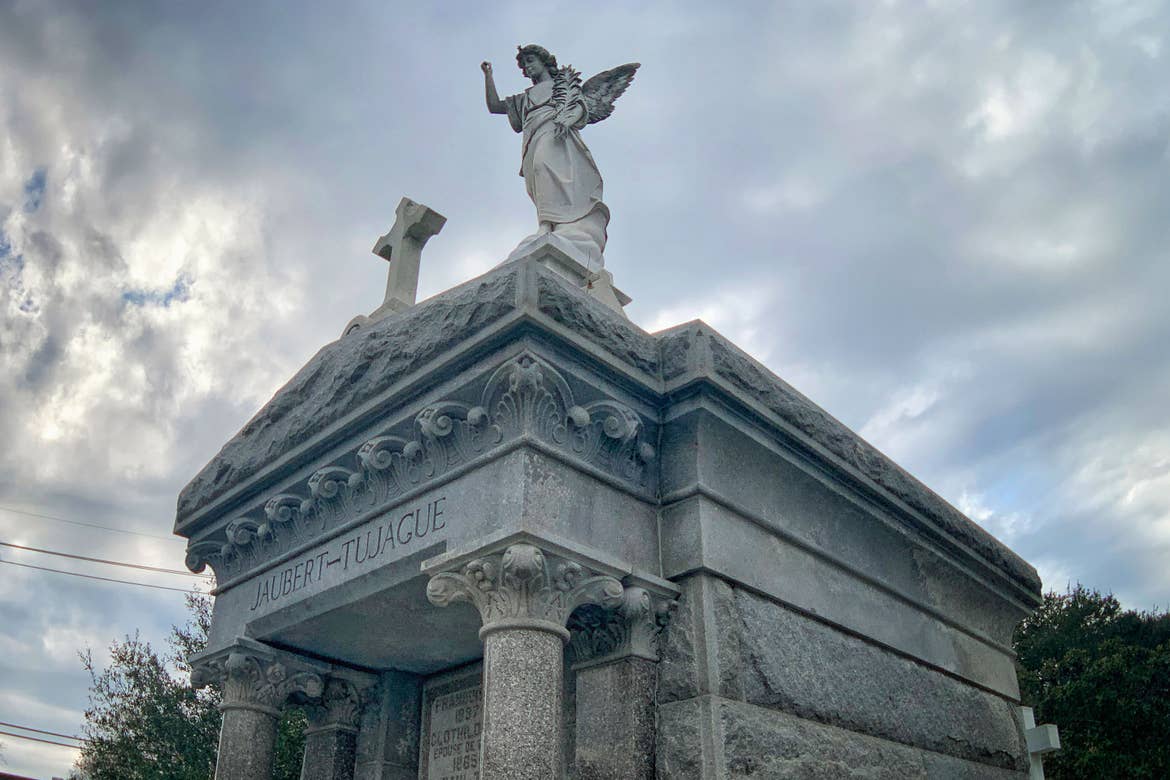 St. Louis Cemetery No. 1

Because most of New Orleans is below sea level, we bury our dead above ground in tombs. You can tour our cemeteries and learn all the history of people who were once here.

My top recommendation is touring St. Louis Cemetery No. 1, which is the oldest in New Orleans from 1789. Voodoo Queen Marie Laveau, who's a big part of New Orleans history, is buried there.


4. Plantation Tours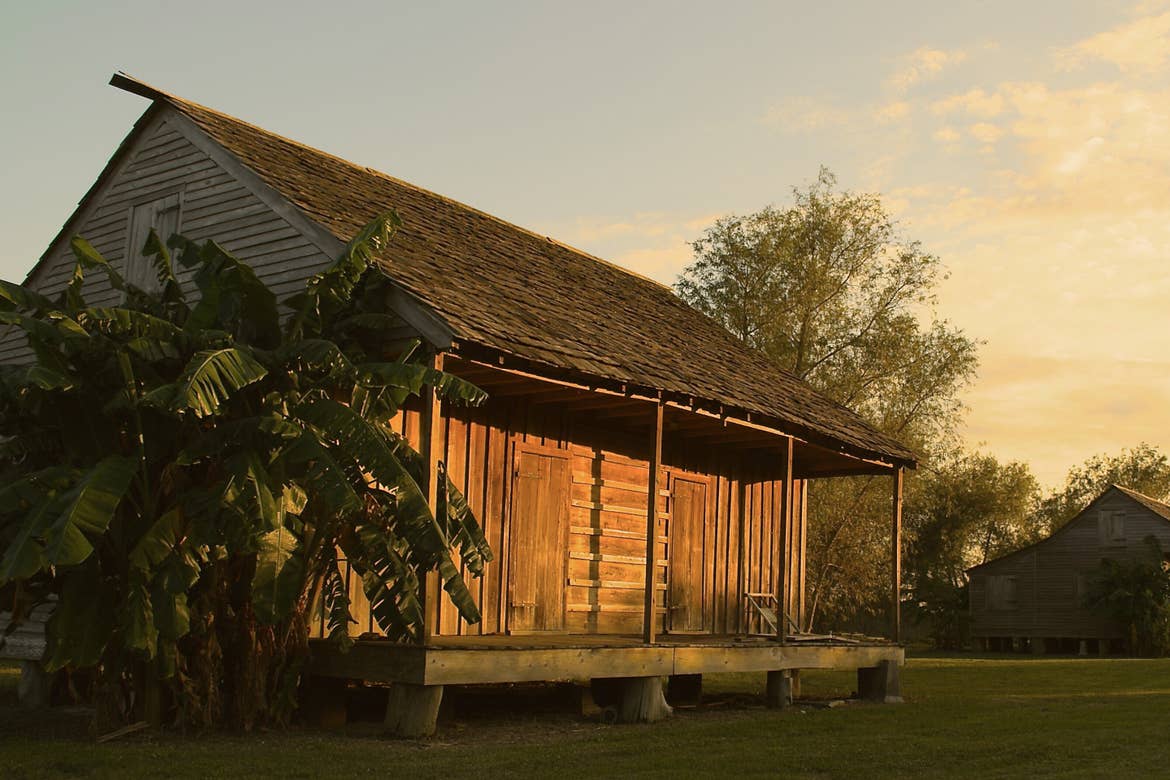 Photo courtesy of Whitney Plantation

If you want to step back in history and hear some intriguing stories, head to Oak Alley Plantation and Whitney Plantation.

Plan on spending the day at one of them learning about its history and how life was on the plantation. Both are about 45 minutes to an hour from New Orleans.
---
Get even more inspiration for your New Orleans vacation:
---
5. Riverboat Jazz Cruise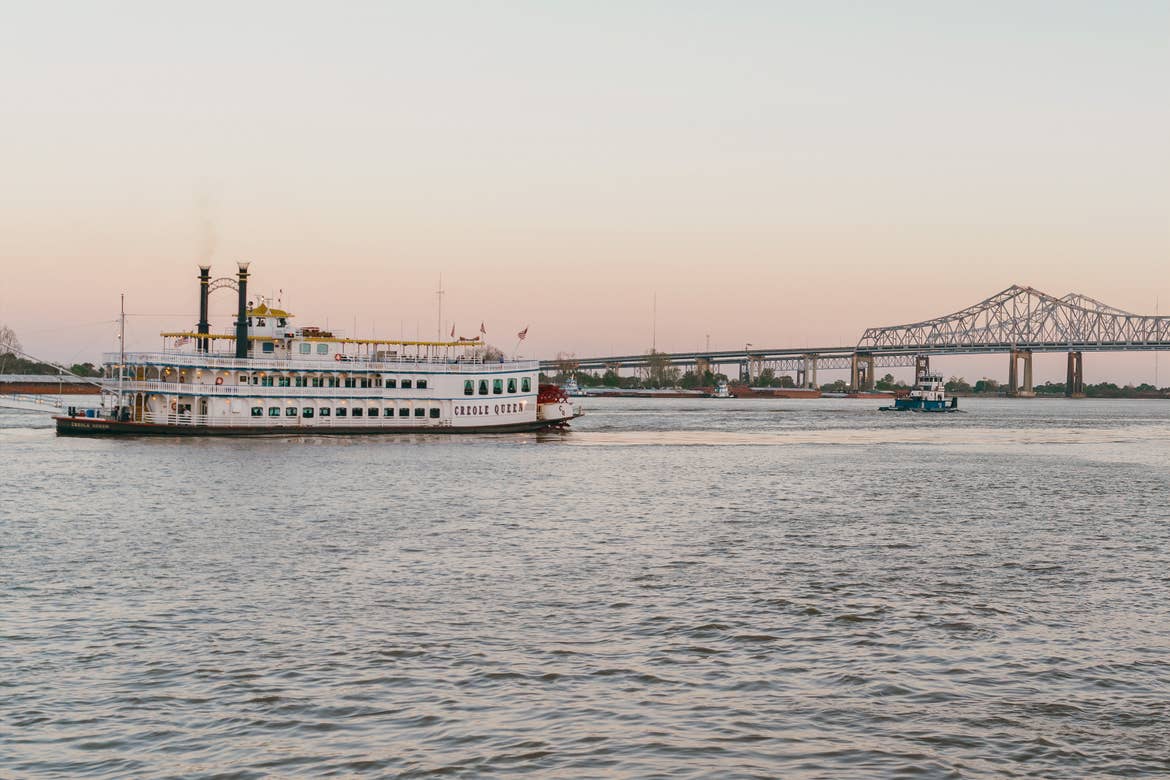 Photo courtesy of Visit New Orleans, taken by Paul Broussard

There are many options to choose from when it comes to riverboat cruises. I'd recommend doing a jazz cruise where you can listen to live music (but I'd suggest skipping the buffet).

The Creole Queen is a great choice that offers a 3-hour trip down the Mississippi River with a stop at Chalmette Battlefield. You can go onshore to tour this Civil War battleground and then hop on the boat to cruise back upriver.


6. Classic New Orleans Restaurants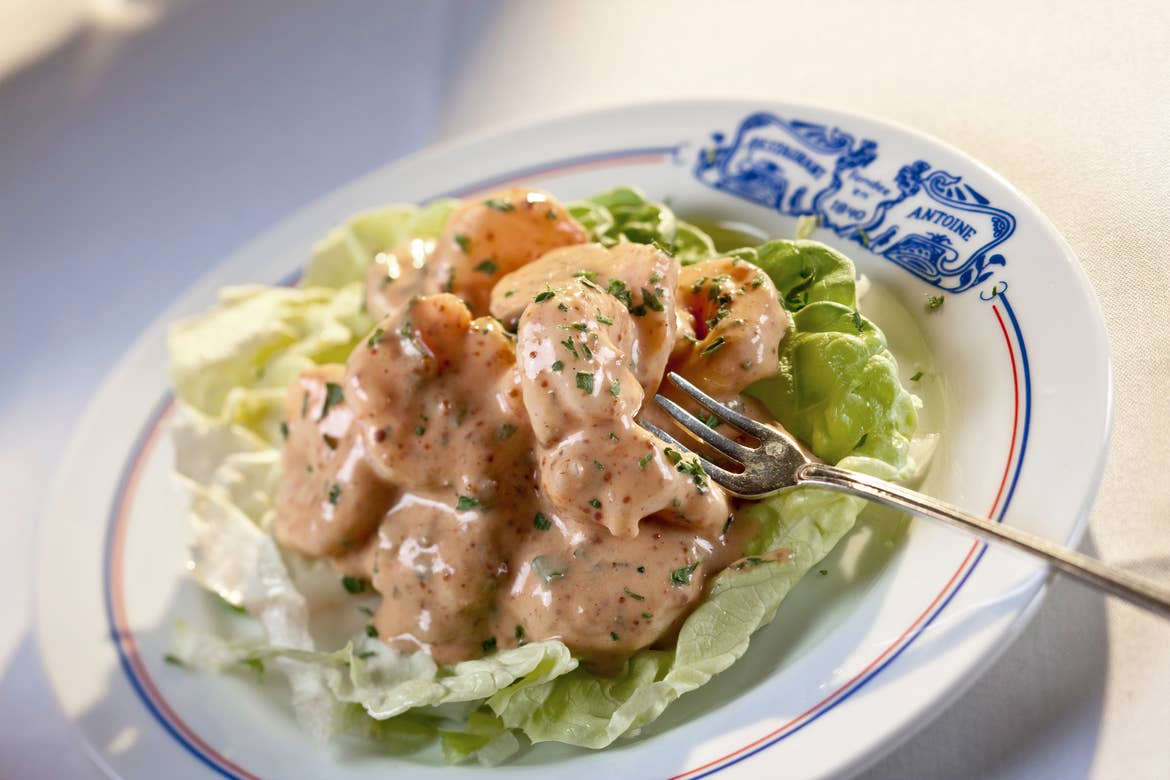 Antoine's Shrimp Rémoulade, photo courtesy of Visit New Orleans, taken by Gourmet Reise

Some people come to the Big Easy simply for the food and drink — and for good reason. Historic and classic New Orleans restaurants that you must try are:

Galatoire's — started in 1905
Tujague's — started in 1856
Antoine's — definitely get the baked Alaska dessert
Arnaud's — get the Café Brulot, a coffee drink flamed with brandy
Coop's — a less touristy, complete dive bar that has the best food
When you're in the mood for something sweet, check out the many beignet cafés we have here, and be sure to get a café au lait to go with them.

Editor's Pro Tip: Another resort favorite for restaurants is Commander's Palace. It's delicious every day of the week, but it offers a super special (and popular) jazz brunch on Saturdays and Sundays.

A live music band will visit and play right at your table as you enjoy your meal. Another tableside favorite there? A fire-flaming bananas foster!

And while Café Du Monde is typically the most popular beignet café with tourists, our local resort team loves Café Beignet.

The only thing better than its steamy café au laits and fresh, hot beignets is how close it is to our resort. Its Canal Street café is just a block and a half away from our lobby's doorstep.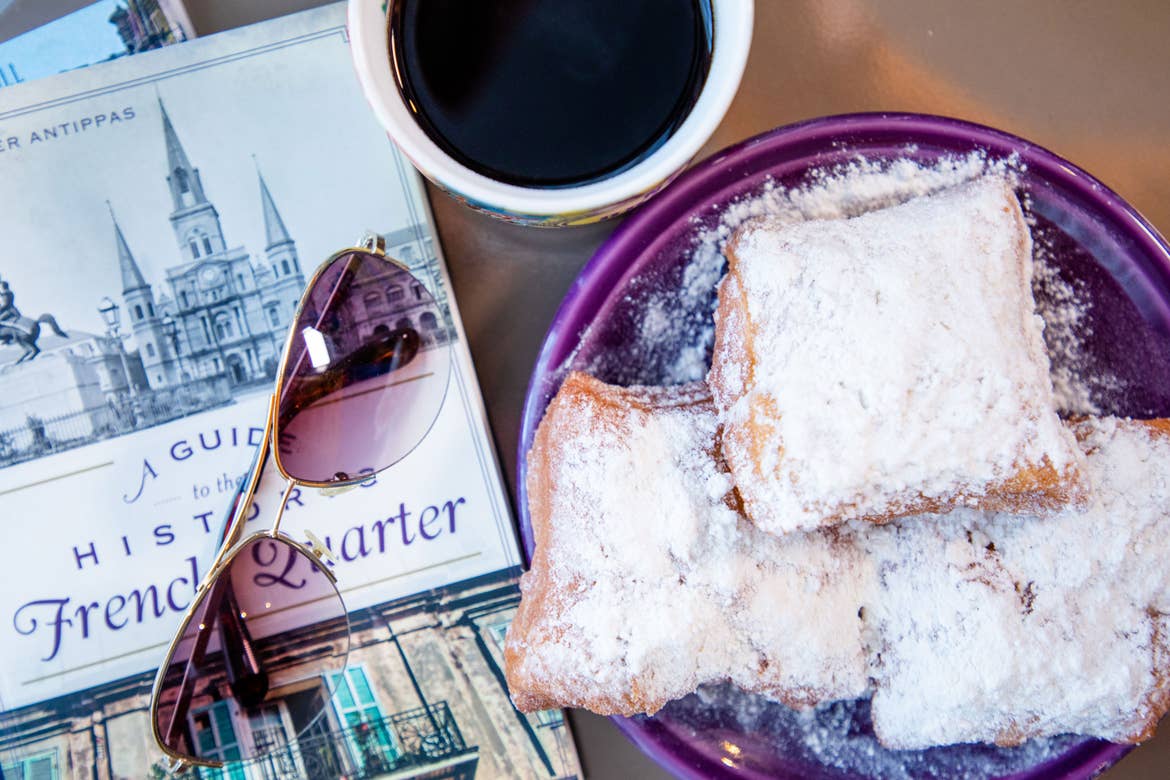 7. Classic New Orleans Bars & Cocktails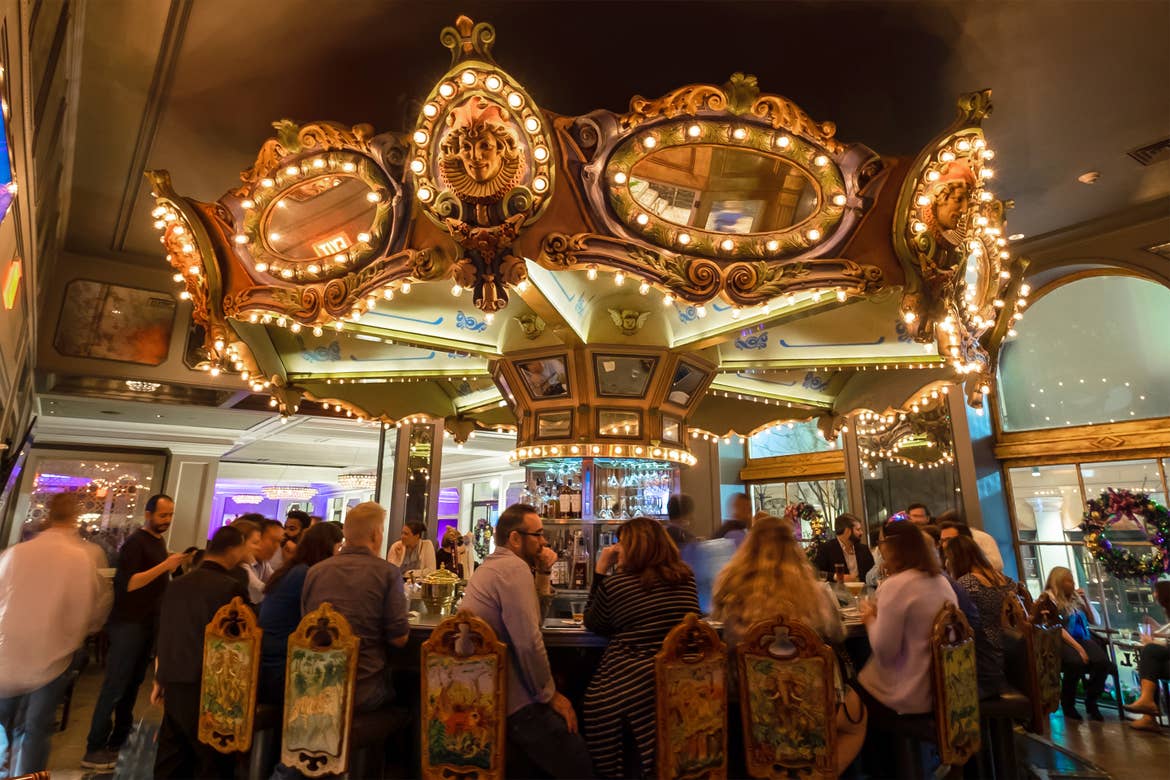 Carousel Bar in Hotel Monteleone, photo courtesy of Visit New Orleans, taken by Traveling Newlyweds

There are tons of places to get a traditional Big Easy cocktail, but here are some of the must-tries for your first New Orleans vacation:

Pat O'Briens — for a Hurricane
Carousel Bar in Hotel Monteleone — for a French 75
Sazerac Bar in Roosevelt Hotel — this is my favorite place to get a Sazerac (the official drink of NOLA)
Sazerac House on Canal Street — a three-story museum dedicated to the Sazerac and other famous NOLA cocktails
You can also always do one of the cocktail tours that takes you to various bars in the area and allows you to sample their specialty drinks.

Here, we have no open container laws, so grab a beverage and stroll down the street. (Just ask for a to-go cup as glass is not allowed.)

Pro Tip: If you're really looking to experience New Orleans like a local, then just ask a local! They'll give you the best recommendations on where to go and eat, and they have insight you won't get from anyone else.


8. Haunted History Tours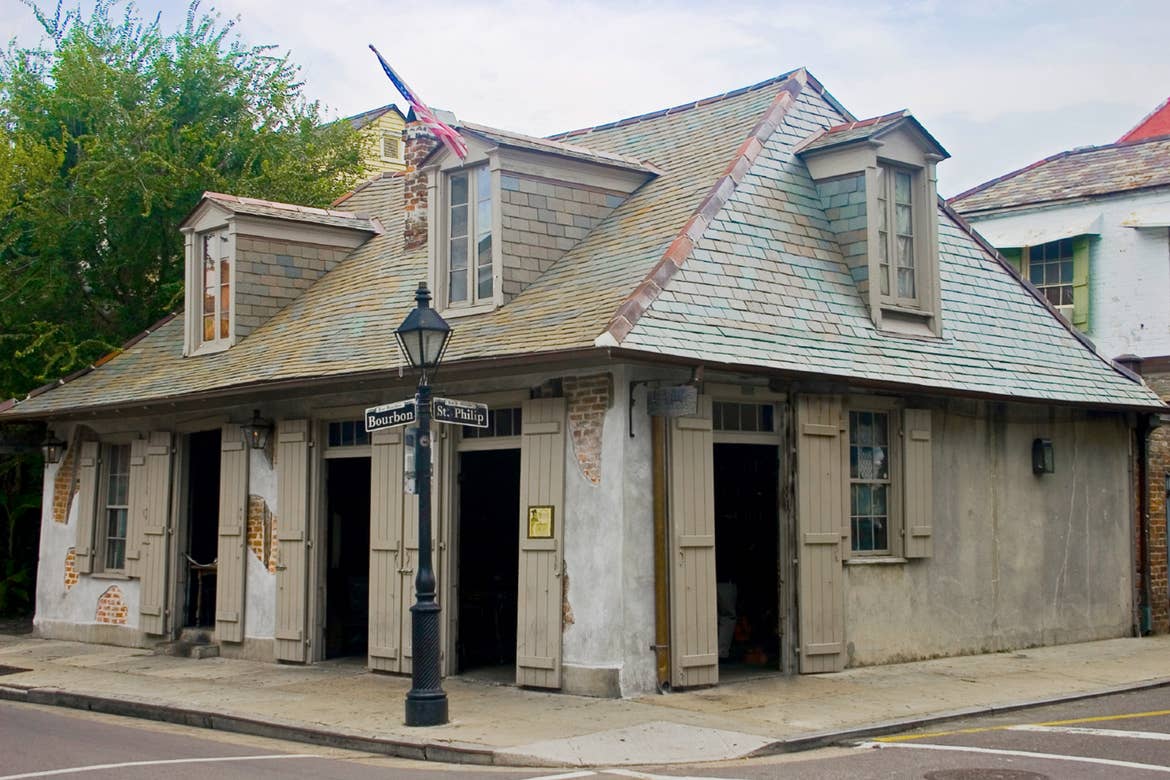 Lafitte's Blacksmith Shop Bar, photo courtesy of Pelican New Orleans

New Orleans is known to be a city of many spirits. Haunted history tours take you to areas of the French Quarter you might not normally walk to without a guide. All the stories are quite interesting.

One stop to check out is Lafitte's Blacksmith Shop Bar, which was built sometime between 1722 and 1732. It's known to be the oldest structure used as a bar in the U.S. … and, of course, it's thought to be haunted.

Grab a cocktail there in the dimly lit bar and take it with you for the rest of your tour.


9. Woldenberg Park & Crescent Park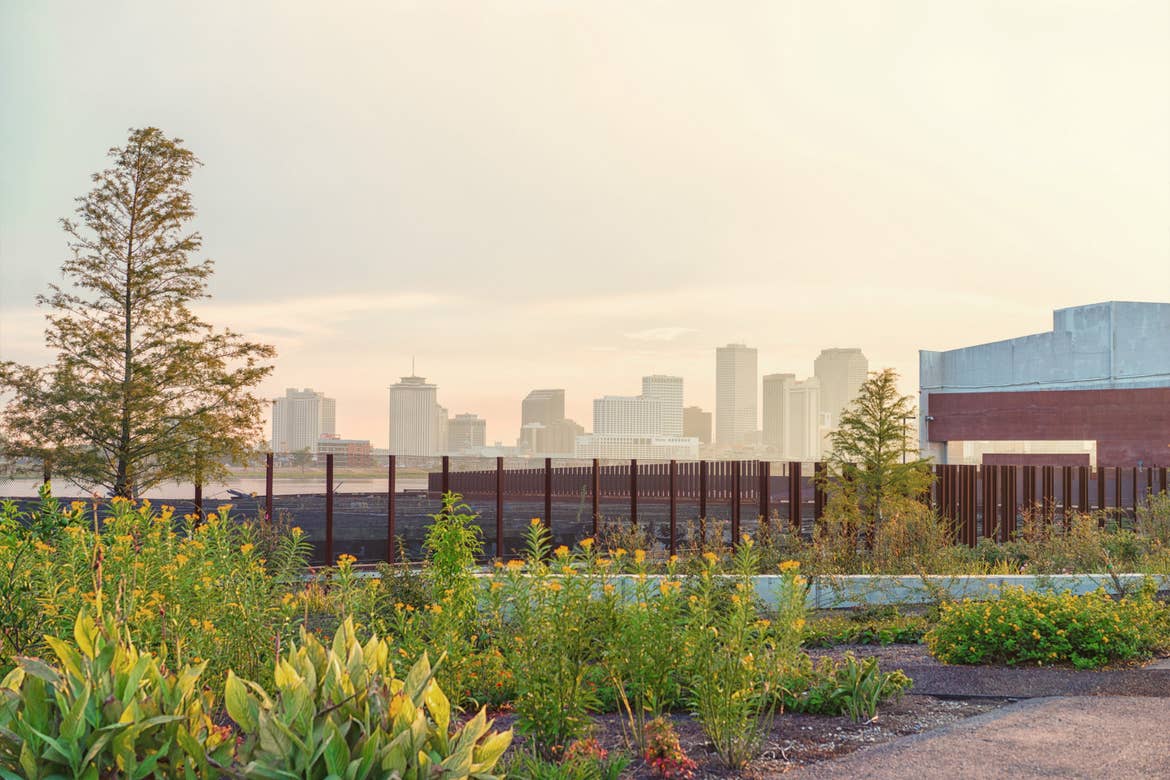 Crescent Park, photo courtesy of Visit New Orleans, taken by Paul Broussard

When you want some downtime during your New Orleans vacation, relax on the river at Woldenberg Park or Crescent Park.

I like to just hang out there watching the river flow by and seeing the large barges and ships heading either upriver to Baton Rouge or downriver to the Gulf of Mexico. It's very relaxing.

Many people picnic near the bank of the river or sit on benches sipping on daiquiris.


10. New Orleans Resort!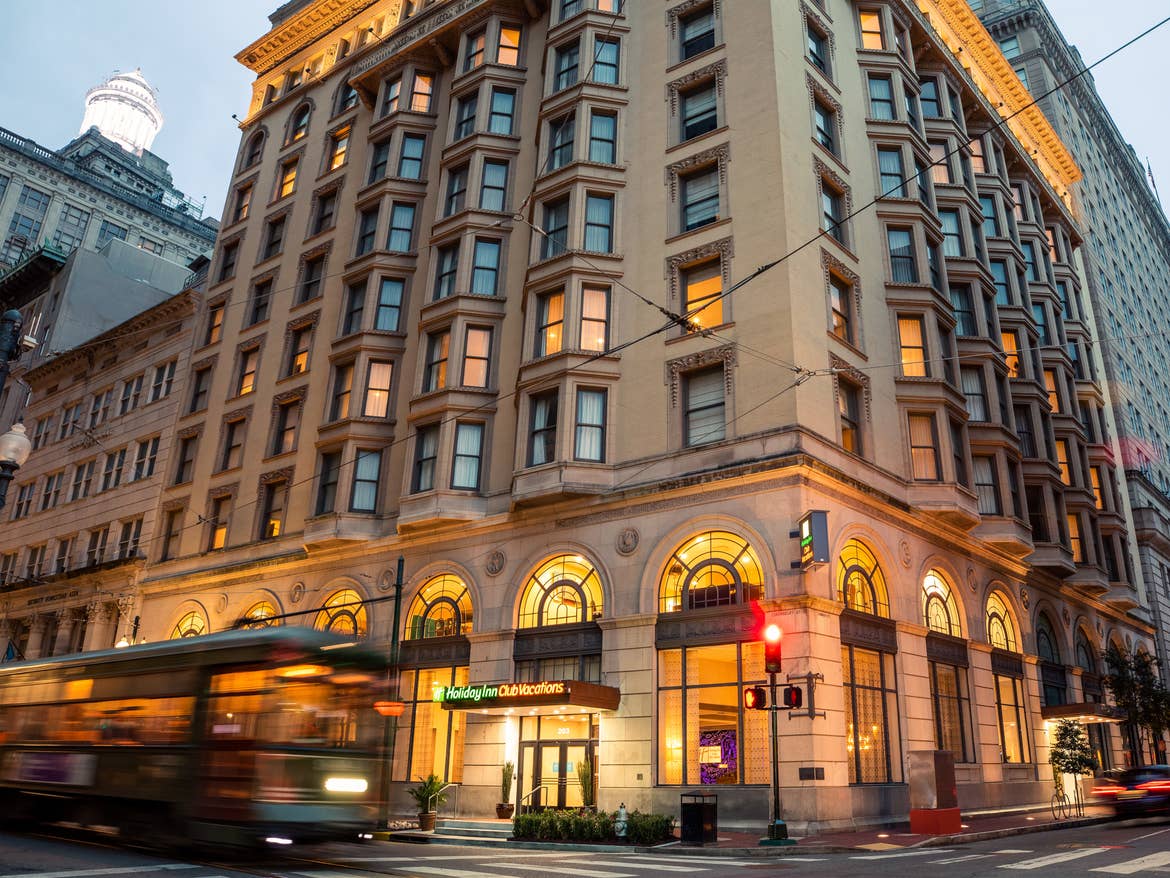 New Orleans Resort is located just a block away from the historic and charming French Quarter.

If you're looking for a place to stay as you explore the city, come check out our brand-new New Orleans Resort.

We're just one block away from the French Quarter, and we have beautiful villas with full kitchens, a rooftop lounge and dipping pool and much more, along with an exciting mural show in the lobby to welcome you.
Get an Inside Look at the New Orleans Resort Mural
Until you can visit it in person, let me walk you through what inspired our mural and how it was made in this video.
There's always something going on here, including at least one festival a month, and I hope my list of things to do on your first New Orleans vacation helps you plan your trip to our great city!

No matter where you stay or what you do, remember that New Orleans is all about having fun, enjoying life and leaving your cares behind.

As we say, "Laissez les bons temps rouler," which means, "Let the good times roll."


All information is subject to change. This article is a curated guide and is neither sponsored nor considered an official endorsement. Please be sure to check information directly with any/all tours, guides or companies for the most up-to-date and direct details.