Andrea Beltran
As a Graphic Designer on the Corporate Brand team, Andrea's role allows her to explore our resorts and learn about the surrounding areas through photos. Originally from Colombia, Andrea has traveled the globe with her family, and she's learned to truly appreciate every landscape of the world. After many trips together, her family came up with their official travel name, the "Three-Generations Crew." When she's not traveling, Andrea is usually working on creating handmade crafts using her background in innovation and creativity. If you don't see her creating something new, working out at the gym or spending time with her dog, Nina, you'll find Andrea hiking and experiencing new adventures with the Three-Generations Crew.
My mom always taught me to enjoy life's adventures and what better way to do that than with new travel experiences?

I recently road-tripped all the way from Orlando, Florida, to Clarkesville, Georgia, for some fresh air, outdoor (and safe) experiences with my family. We spent the weekend there and had a blast exploring this fun, new place together.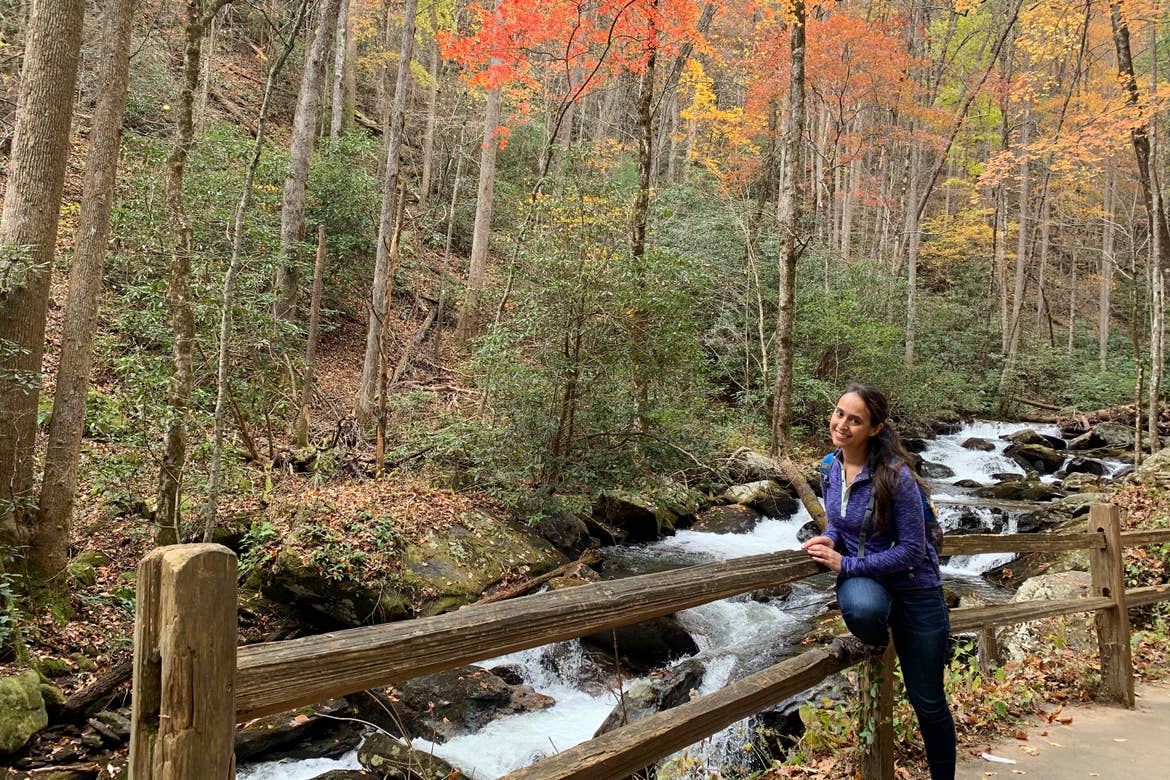 If you're wondering how to spend 48 hours in this area, check out my weekend adventures and favorite family-friendly things to do in Clarkesville.


Our Family Adventures
As a multicultural family, I'm surrounded by three generations of travel and adventure lovers. When I was little, my sister and I would pack up our bags and patiently wait for the day to come when we'd get to travel somewhere new. Now I love that my nieces are the ones waiting patiently and asking, "Are we there yet?"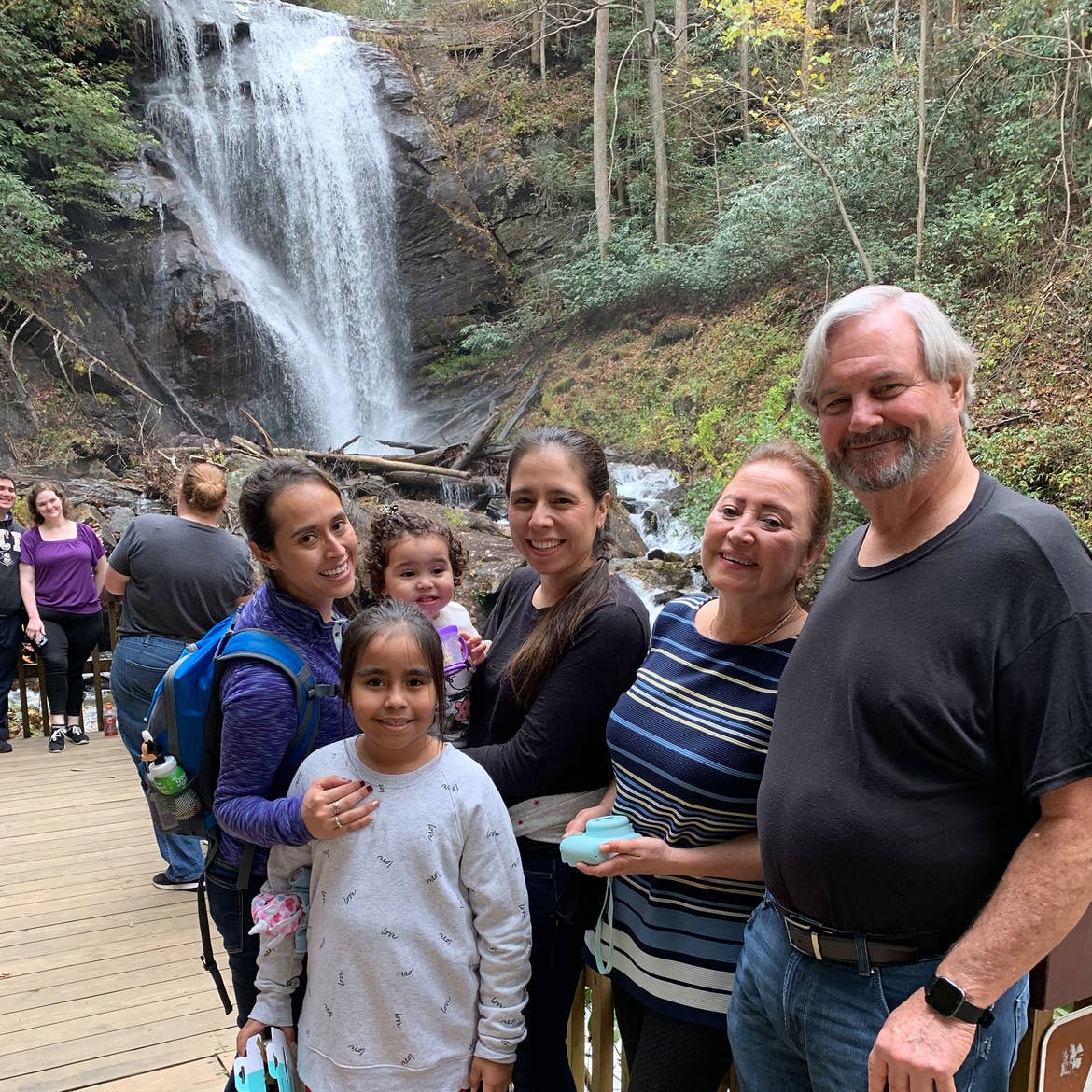 We usually spend a lot of quality time traveling together as a family, about two or three times per year. One of our favorite recent trips was visiting the Utah national parks. Unfortunately, though, like many others, we had to cancel some of our travel plans due to COVID-19. But I like to look at the positives: Road trips!

So this past fall, we decided to do a small, weekend getaway to see the leaves change colors, and be in a remote place where we could recharge, reenergize and enjoy ourselves. We decided Apple Mountain Resort was the perfect place for our retreat, especially given it's a pretty easy drive from Orlando, and since I'm a Holiday Inn Club Vacations team member. (Work perks!)


Our Road Trip to Clarkesville
For this trip, our adventure crew consisted of my mom, her significant other, my sister and my two nieces (ages 9 and 2).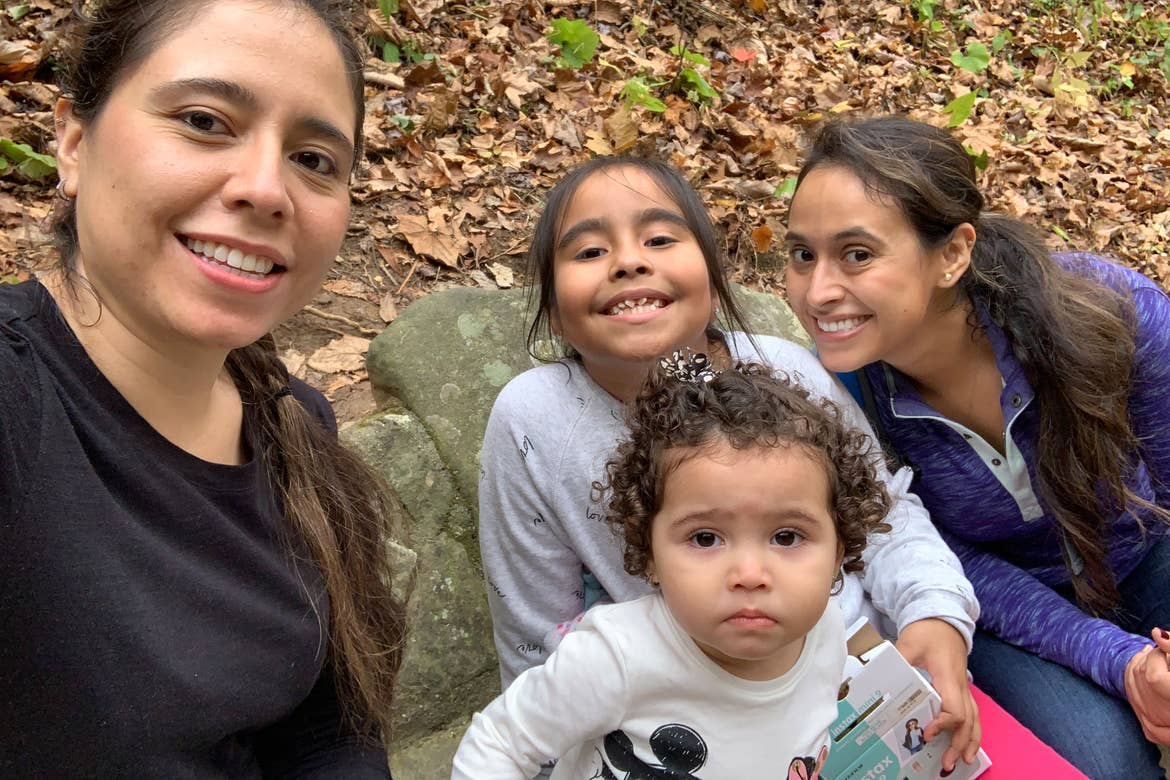 Road tripping with kids for eight hours means a lot of snacks and games to play during the trip. To prepare, we got them each a new toy: an Etch A Sketch. It actually worked out super nice because we used it to play Tic-Tac-Toe, hangman and to guess what each other was drawing.


Arriving at Apple Mountain Resort
I might be a little biased, but Apple Mountain Resort was an amazing place to stay for our Clarkesville trip. The resort was big and spacious with plenty of places to walk around outdoors.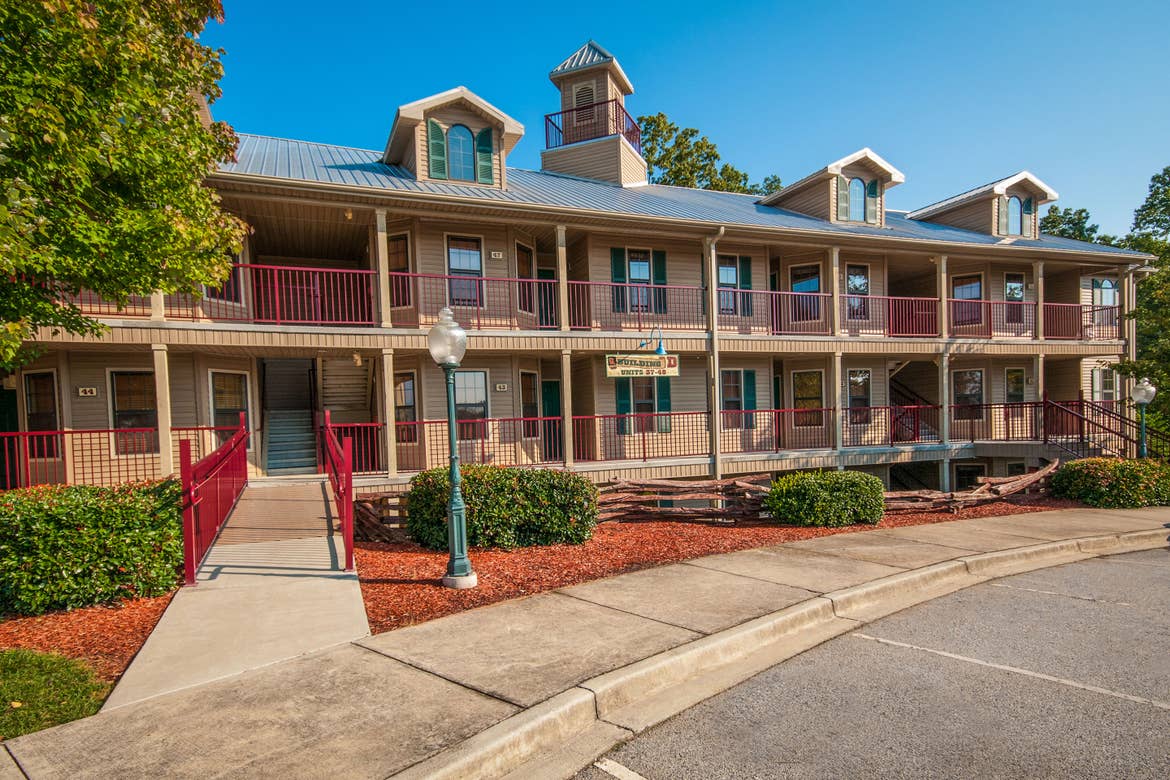 Our villa was clean and ready to be used, complete with a safety seal on our door when we arrived as part of the Safe Travels program. And my family and I were so amazed at how friendly and helpful the resort team members were when we asked for suggestions on places to eat and things to do in Clarkesville.


Things to Do in Clarkesville, Georgia
Here are some of the best things we did on our weekend trip to Clarkesville when we weren't enjoying our villa:


1. See the gorgeous mountain views at Anna Ruby Falls
Since we wanted to do something different and we love being outdoors, we decided to take my sister and the kids for their first family hiking adventure. We picked an easy trail since they didn't have hiking boots. (I guess those will make great future gifts from Tia Andrea. 😉)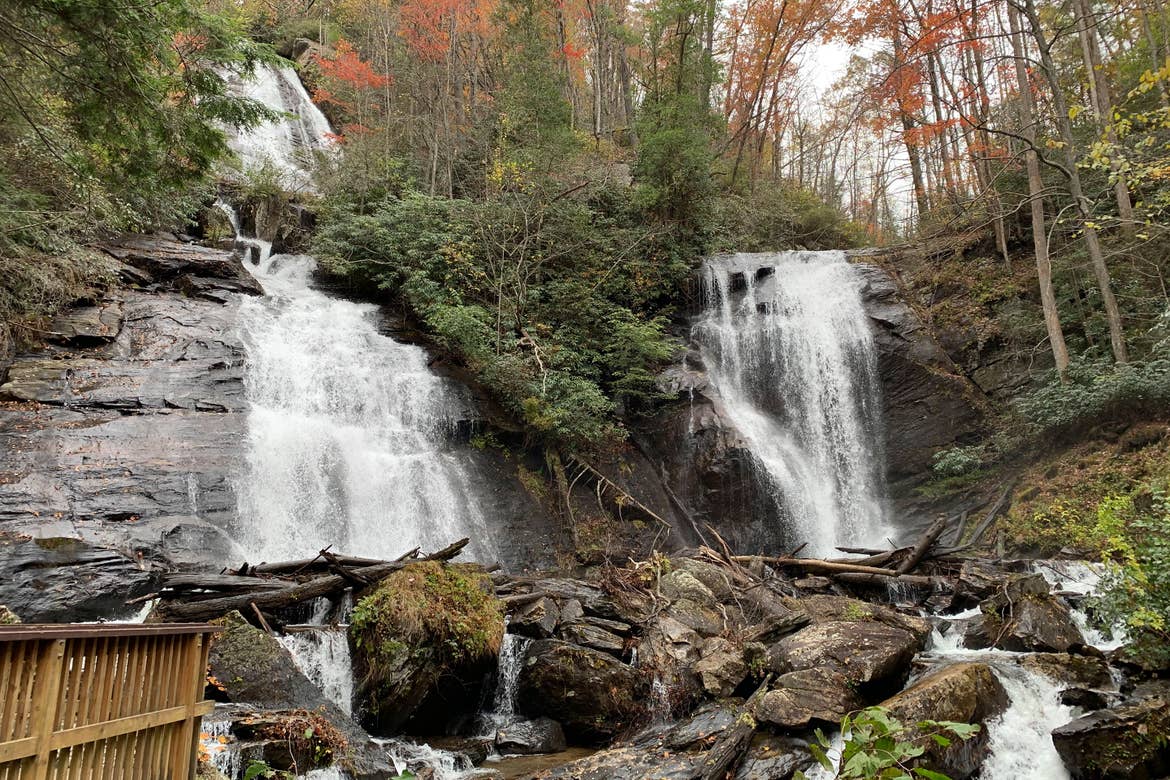 After doing a little research (and with suggestions from the front desk staff), we ended up going to Anna Ruby Falls. And let me tell you: It was an amazing decision! And while I'm sure it's beautiful year-round, we loved seeing the gorgeous fall leaves during our visit. It really felt like it was fall.

It was magical just to see all the colorful leaves falling around you. Plus, listening to the waterfall sound of Anna Ruby Falls was very relaxing. The hike was a half-mile paved trail and very easy-going.

If you're traveling with a toddler who doesn't want to be in the stroller and wants to explore, I recommend doing this hike for sure. We really took our time collecting different colored leaves, taking family pictures and listening to the sounds of nature.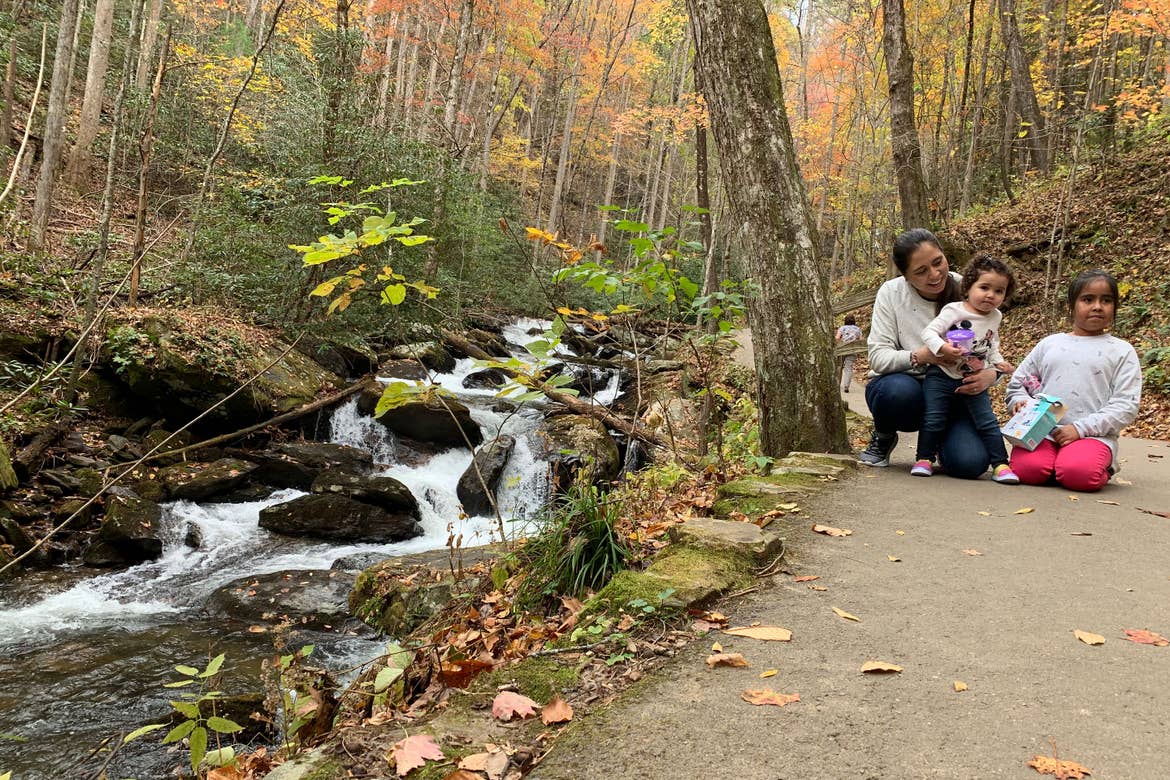 COVID-19 Safety Note: We were pleased to see that the park was taking safety and capacity precautions. During our visit, they were staggering and limiting the number of people who can go in at once due to COVID-19 safety measures. But it was worth the short wait just to see the view with different colors around the area (which you don't really get to see in Florida).


2. Visit the quaint Bavarian town of Helen, Georgia
After our hike, we accidentally took a wrong turn driving back. I'm glad we did because we stumbled upon the Helen area, which offered different views of the mountains and so many beautiful trees. We'd planned to go but weren't meaning to find it when we did. (I guess it was meant to be!)

Helen is a well-known Bavarian-style town that was recommended to us not only by the front desk team but also by different people we met during our weekend trip. It also came up a lot in our research of the area. (It's popular for its traditional Oktoberfest that's been celebrated for over 50 years.)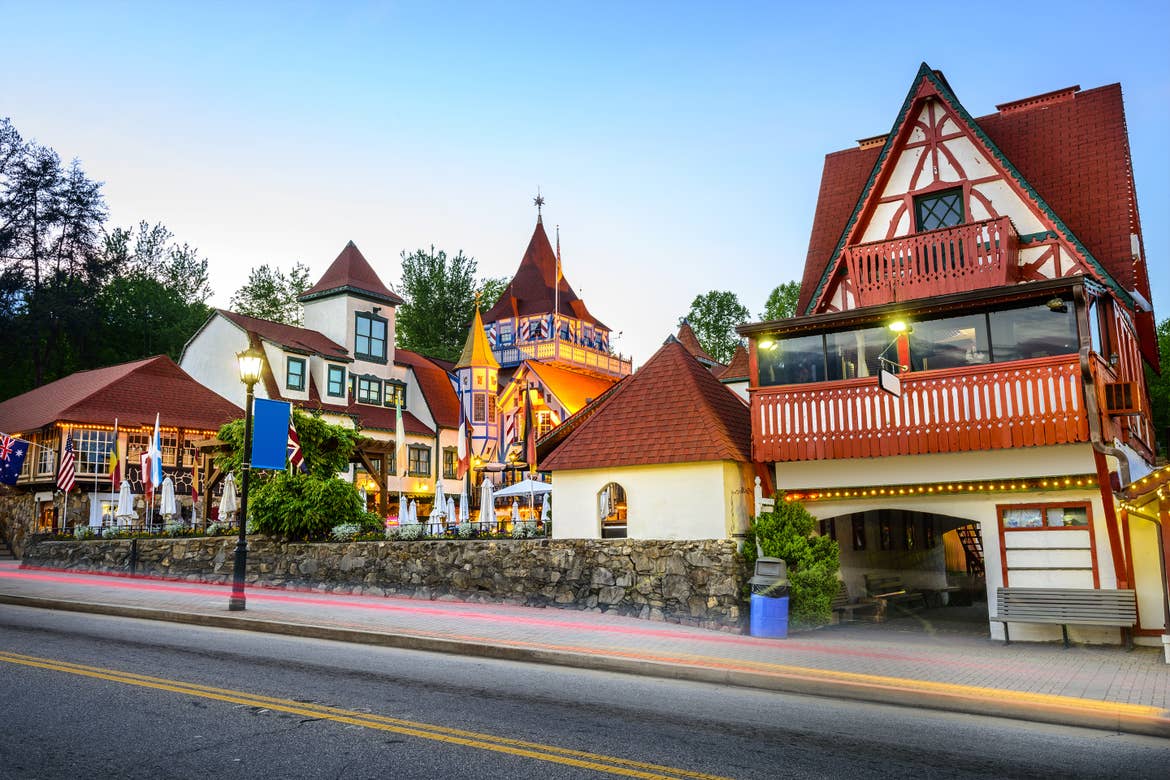 During the weekends, the traffic can get congested around Helen, but it is so worth at least driving through and checking out the beautiful, colorful buildings this little mountain town is known for.


---
Need more hiking tips?
---
3. Take a stroll, eat & shop in Downtown Clarkesville
Our last destination was downtown Clarkesville, which truly made us feel like we were in a cute Hallmark movie town! The decorations, charming little shops and vintage-looking buildings were the cherry on top of all our experiences in Clarkesville.

We found a very interesting place to eat called Fresco's Restaurant. It's a family-owned, American-style restaurant with a little bit of everything, including lots of creative, healthy options with plenty of veggies on the plate. Everyone there was so attentive, and the food was delicious. (I felt like I was eating at home!)

They had a good variety of dishes, the prices were great, and the service was amazing, so I'd 100% recommended stopping here during your Clarkesville, Georgia, trip. In terms of COVID-19 safety, I also really enjoyed that it had plenty of space to spread out.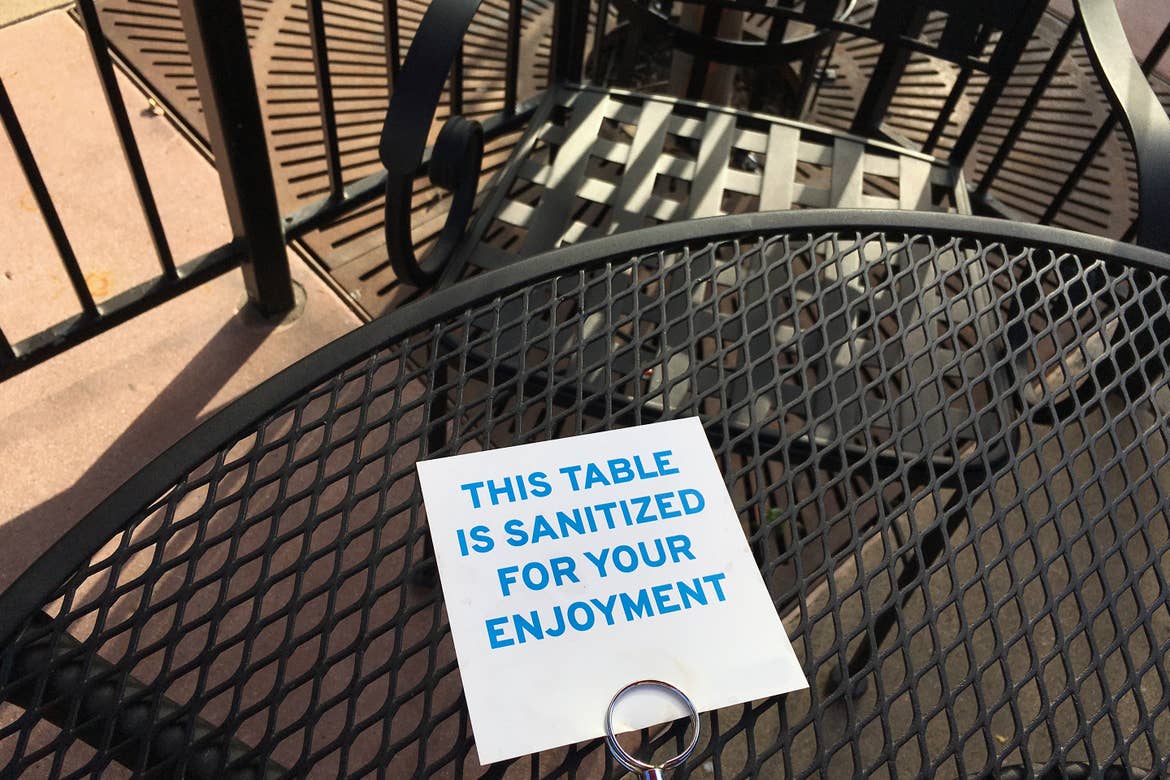 With a bit of something for everyone, we were happy to finish our day doing some shopping! There was one small, cute little gift shop called Erwin Rush that really caught our attention. The owner was such an amazing woman; she gave bubbles to the girls and helped us pick out some Christmas décor.

The store has a little bit of everything from antique items to different holiday décor. I fell in love with her displays, which were a combination of modern and old fashion, cute stuff.

Travel tip: Since we shopped after dinner, many of the cute gift shops and boutiques were already closed. If shopping is high on your list, I'd recommend heading out earlier in the afternoon to get them all.


4. Enjoy quality family time at the resort
Even though our trip was short, we spent plenty of time hanging out, playing cards and having wine and cheese back at our villa. The weather was perfect for leaving the windows and patio door open, so my nieces had a blast playing with bubbles on the balcony.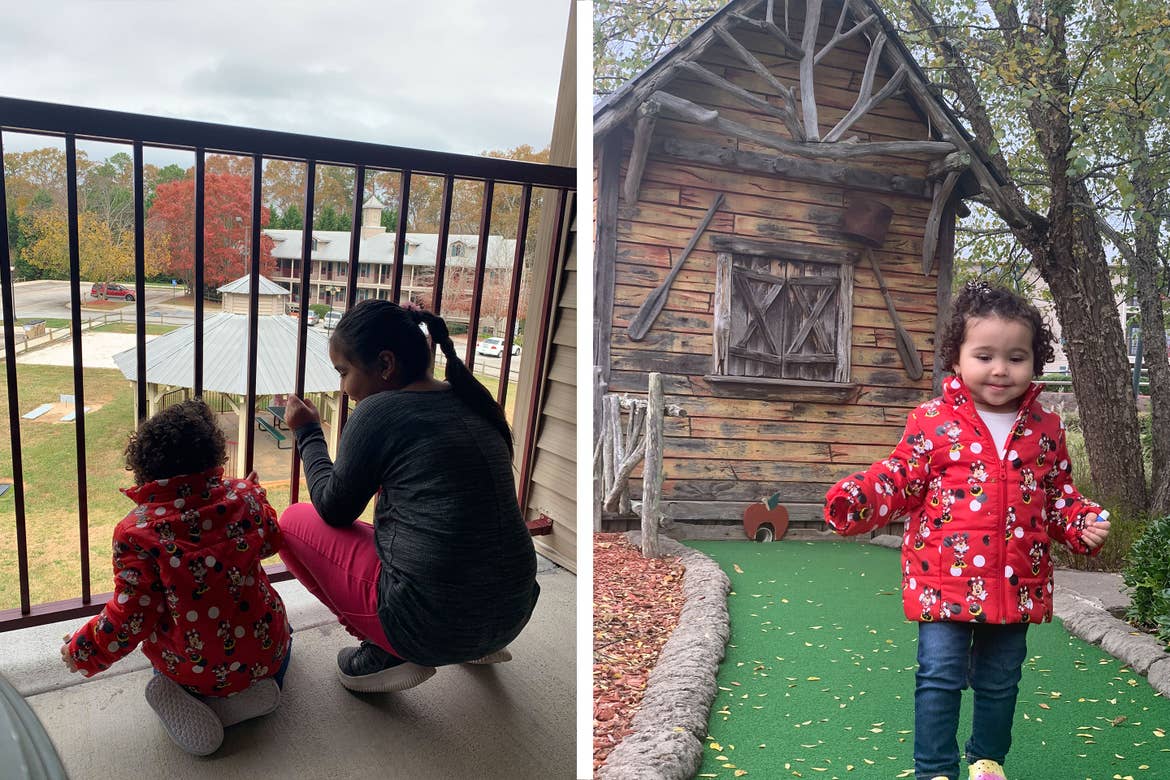 Andrea's family enjoying time together at Apple Mountain Resort

When it was time to (sadly) head back home, we enjoyed stretching our legs before our car trip by walking around Apple Mountain Resort. All of us really loved the peacefulness of the area.

We were so amazed at how pleasant our little weekend stay was and how many awesome things to do in Clarkesville there were. I can't wait to find more places just like that, or maybe even come back to Clarkesville and enjoy a few extra days in this incredible place. I guess my family and I have a new place we can call "home."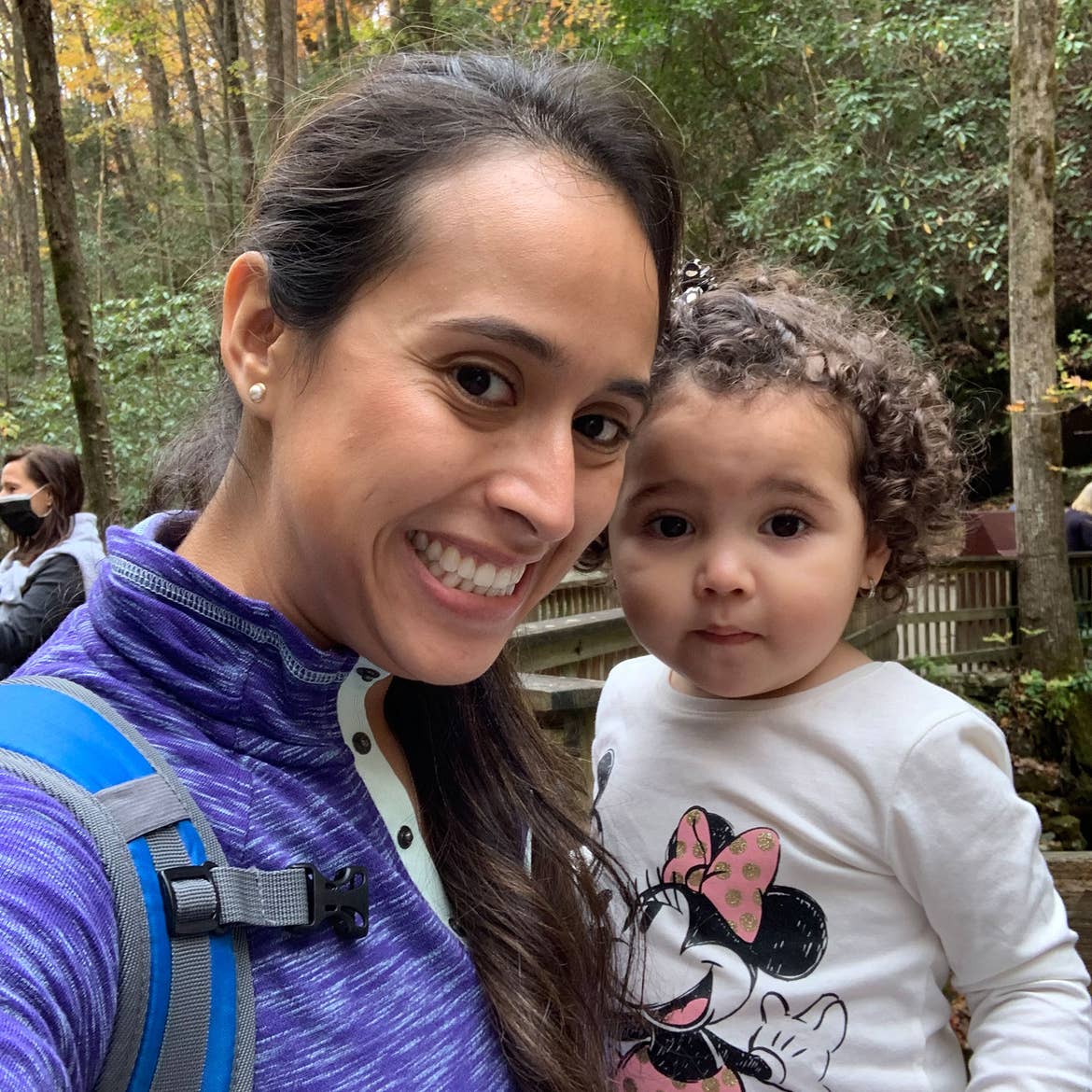 All information is subject to change. This article is a curated guide and is neither sponsored nor considered an official endorsement. Please be sure to check information directly with any/all tours, guides or companies for the most up-to-date and direct details.