Chris Johnston
Chris is a kindergarten teacher specializing in teaching and mainstreaming students with special needs in her general ed classroom. She lives in Central Florida with her husband, Josh, and their two awesome daughters, Kyndall and Kyler. Chris is a proud breast cancer survivor, a UF grad and HUGE Gators fan. She especially loves planning and taking national parks trips with her family (and collecting national park passport stamps, photos and memories along the way).
My family absolutely loves planning and taking trips to our country's beautiful national parks. It's our passion, and we actually have a goal to visit as many as possible together. So far, we've crushed 11 national parks in seven states, in just four short years. Proud mom moment!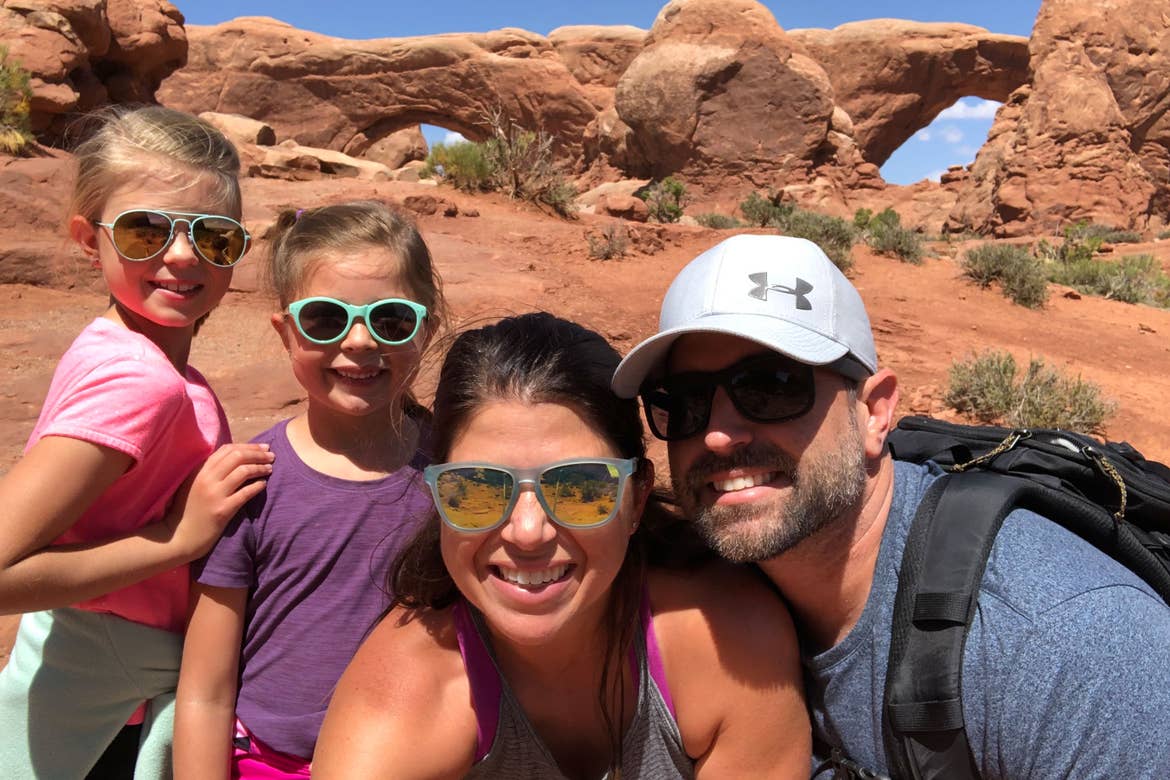 In front of Delicate Arch at Arches National Park in Utah

It's really the perfect New Year's resolution: Visit more national parks and see more of the natural beauty the U.S. has to offer. If you're wondering how to achieve that resolution successfully, I'm here to tell you all about our family's national park adventures and give you tips for your own treks out into the great outdoors.


Why do we love family national park trips?
What's not to love about our national park trips? First, my husband Josh and I find that the time spent together seeing new places and challenging ourselves physically and mentally is so rewarding. And we believe that we're creating memories that we and our two beautiful daughters, Kyndall (10) and Kyler (7), will cherish for years to come.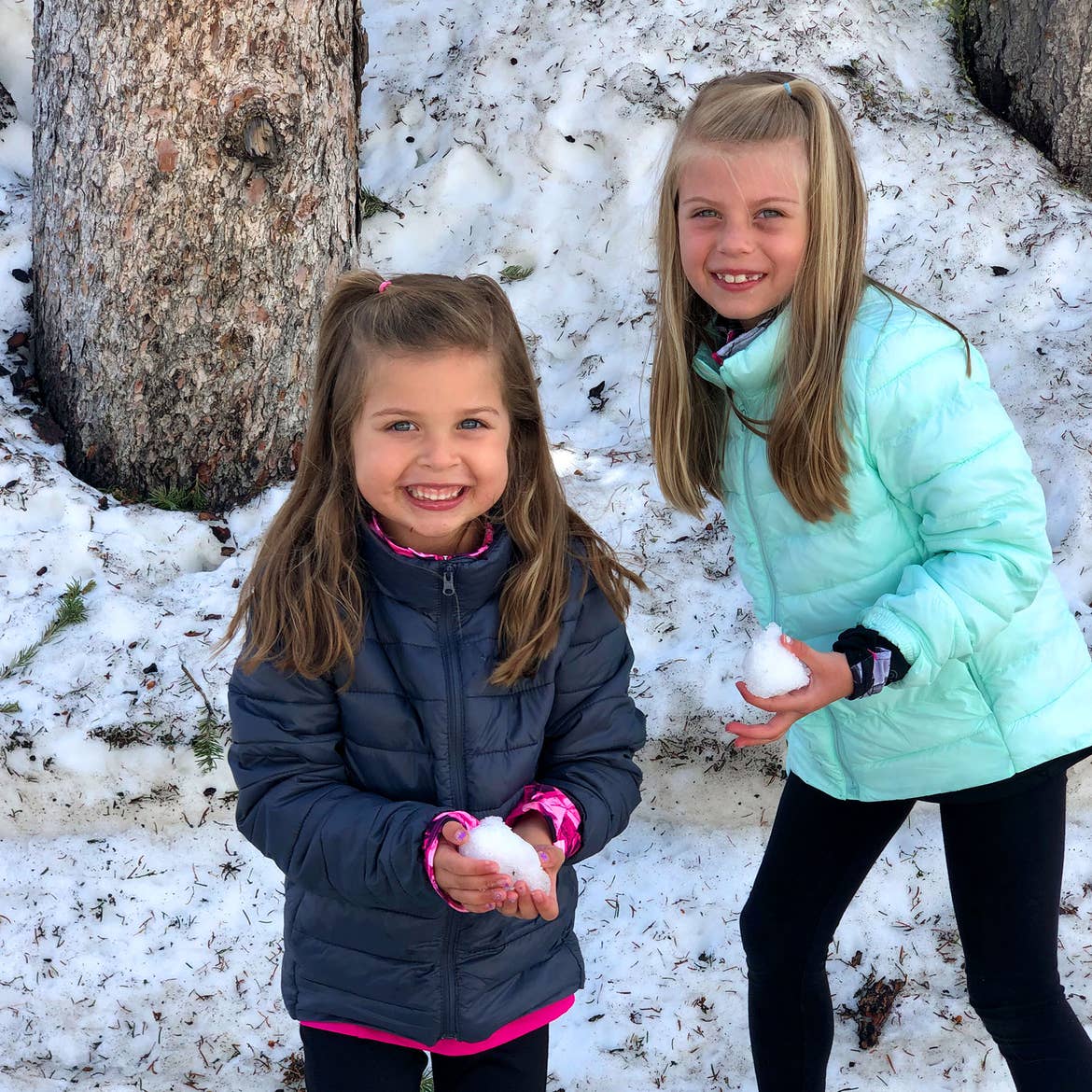 Playing in the snow at Mt. Washburn in Yellowstone National Park

We hope we're instilling a love and respect of nature within our girls. As a kindergarten teacher, I especially love encouraging their critical thinking skills throughout these trips and inspiring them to have grit and challenge themselves even when things may be hard sometimes.

Lastly, they're FUN! I highly recommend these vacations to anyone and everyone. Each national park has its own special qualities and offer activities that each person in your family will love.


How Our Love for National Parks Began
Four years ago, we needed to drive from Florida to Kentucky for a family wedding, and Josh and I weren't sure how to approach the 13-hour road trip with a three- and six-year-old in tow. (We were quite nervous about it to be totally honest!)

We decided it'd be best to break up the road trip into several breaks with activities to give us all something to look forward to along the way. And that's how we stumbled upon our first national park stop!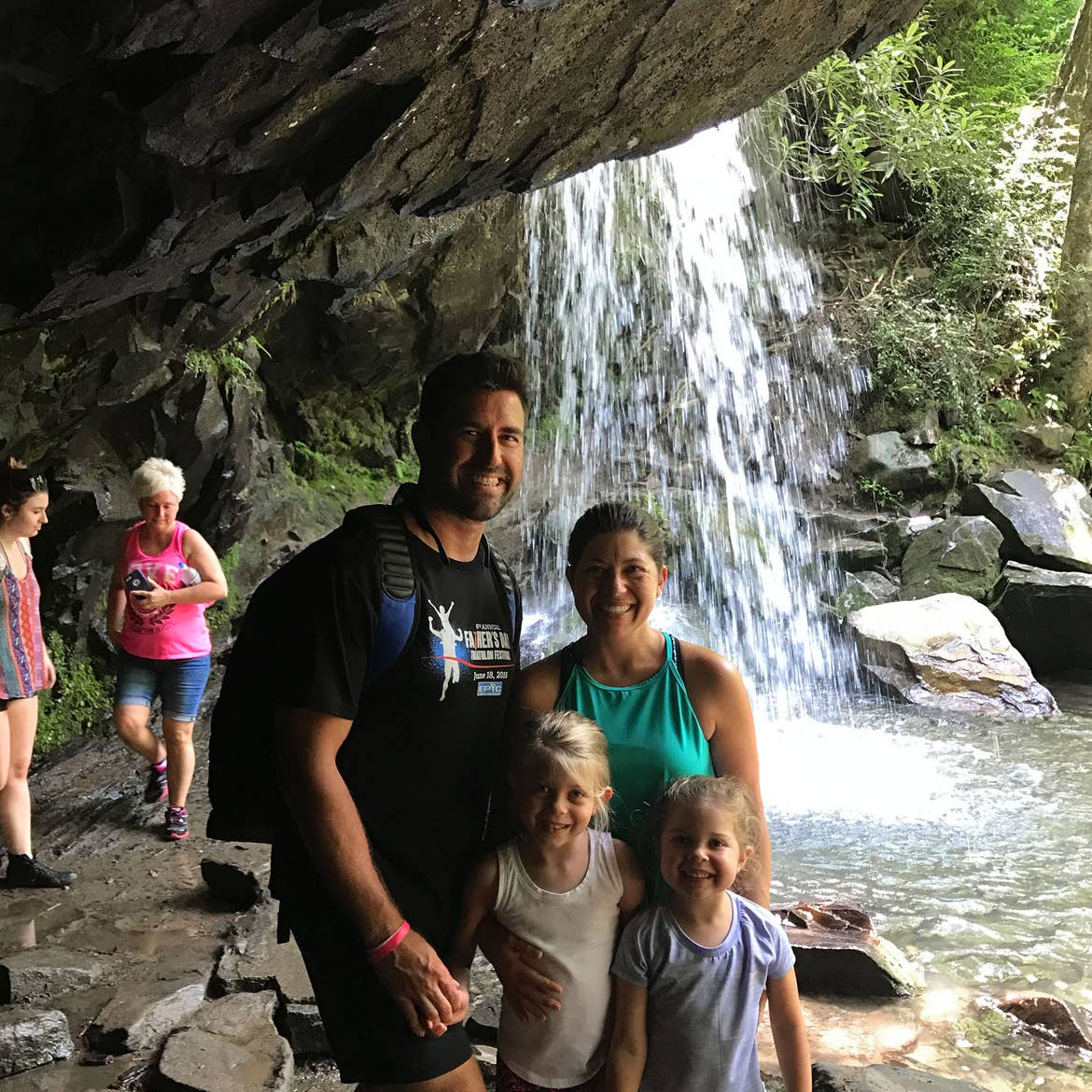 Checking out Grotto Falls at Mammoth Cave National Park

When searching for things to do near Kentucky, we found out about Mammoth Cave National Park. After reading its website, we decided this was something we could not miss. I booked a cave tour right away, paying special attention to picking one that all four of us were allowed to take (some had age restrictions because they take you quite far down underground in the cave).

The website also mentioned something called a National Parks Passport, a fun activity for families to see how many parks they could travel to, each offering an opportunity for a stamp at the park's visitor center. And honestly? The idea of traveling to more than one national park on that first family road trip came from that passport—why not try to hit two parks in one trip?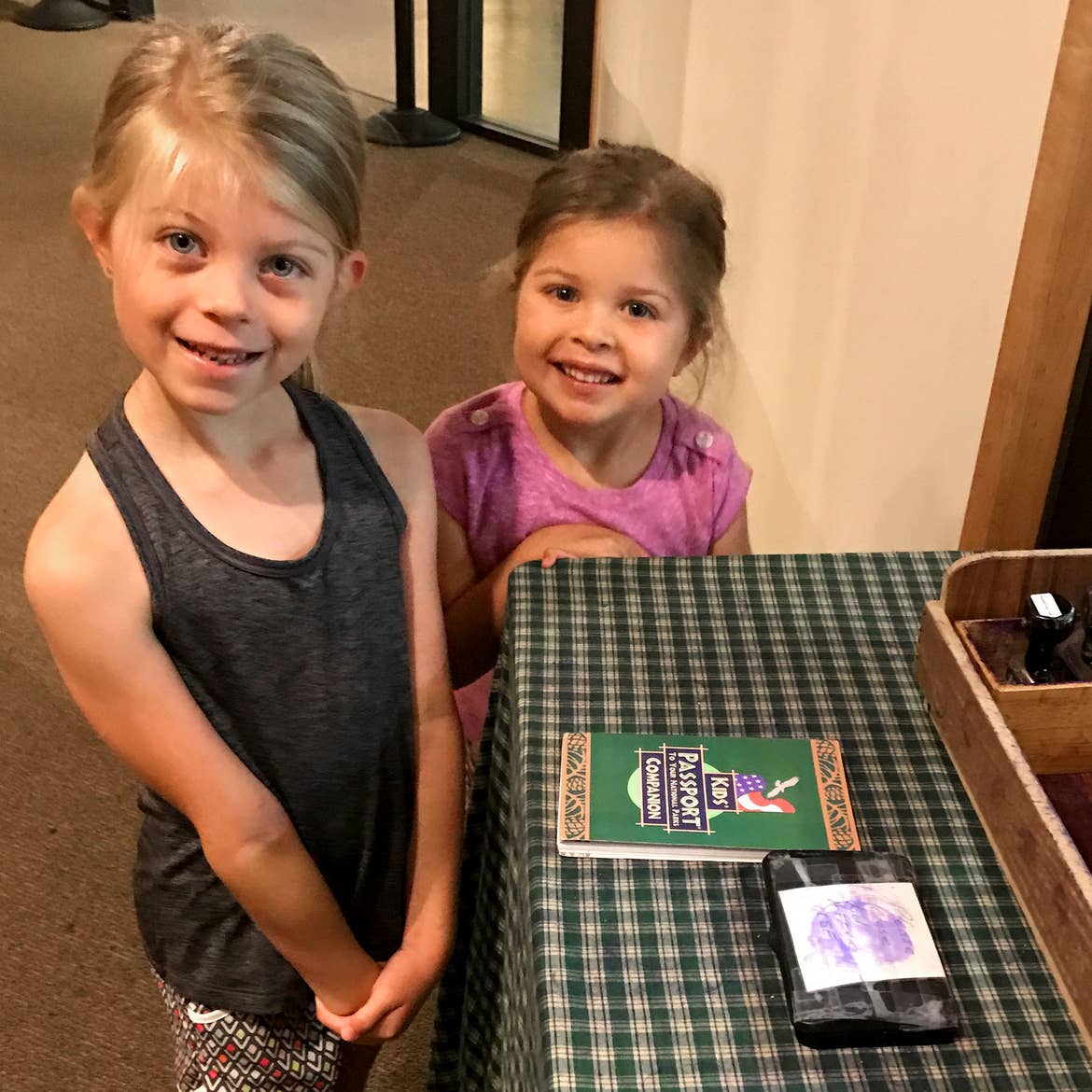 Kyndall and Kyler getting that very first stamp in their National Parks Passport book

So it was decided that on our way back home to Florida, we would stop in Tennessee to visit Great Smoky Mountains National Park as well. We got totally hooked from there! Two little national parks passport stamps = a goal to now see every single one together!


Our First Family Park Trip: Mammoth Cave National Park
I wish there was a way for me to contact the park ranger that led our tour inside Mammoth Cave National Park. The entire adventure was just incredible. Our park ranger was engaging for all ages, he explained everything we were seeing so eloquently, and most importantly, he encouraged us to see as many national parks as we could in this gorgeous country. (Sold!)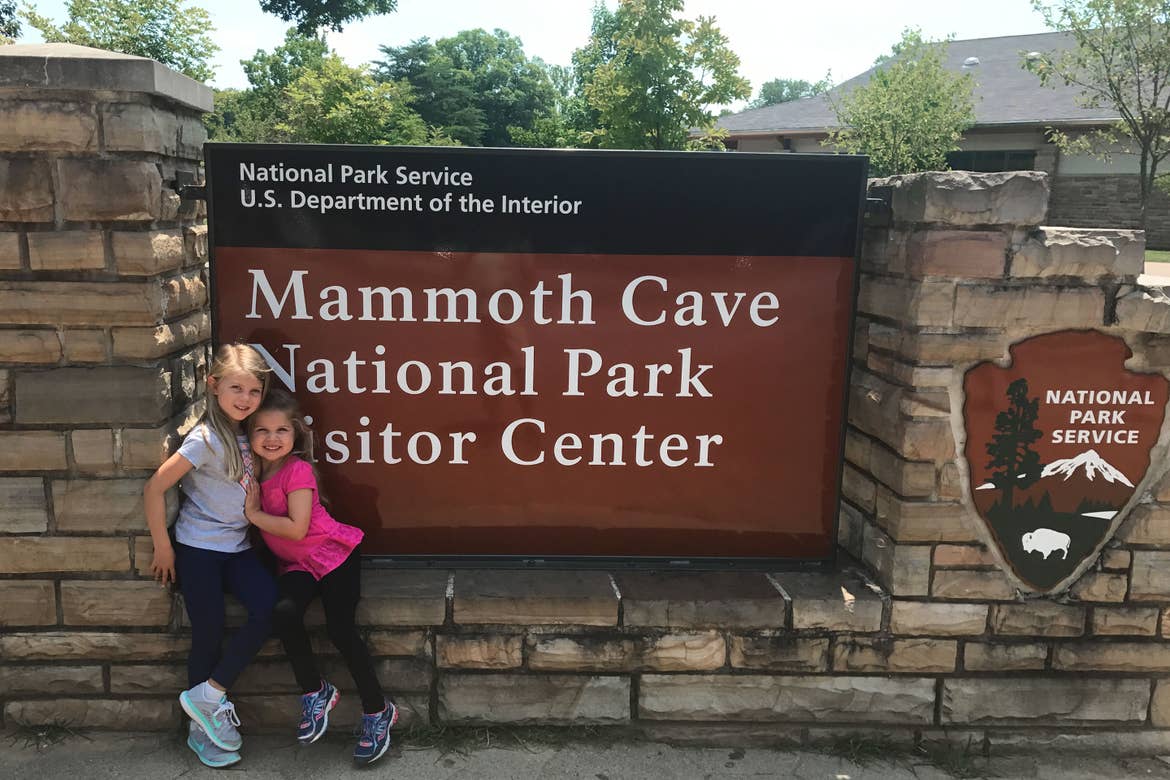 He pointed out the effort that went into building the 500+ steps that led us more than 250 feet below the surface. I'll never forget our first national park and how proud I felt of Kyndall and Kyler for being such tough cookies. They were tired and chilly (it was 54 degrees down there!), but in awe of the sites we were seeing.

I think that park ranger would be pretty darn proud of this Johnston family and how he helped inspire the adventures we've shared together since that day.


Our Second Park Adventure: Great Smoky Mountains National Park
As we left Kentucky, we thought it'd be impossible to beat Mammoth Cave National Park and the special experience we shared there. But we were still excited to travel to a new place and see new sites (and to get another stamp in that National Parks Passport book).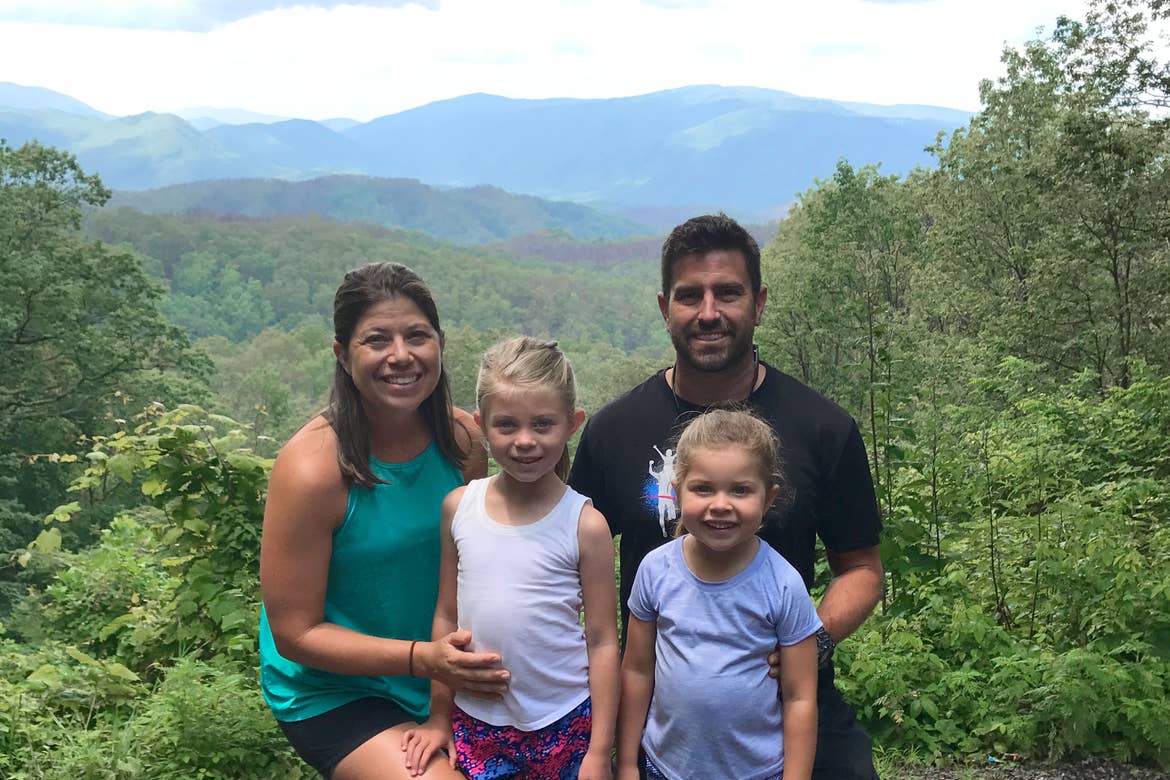 Once inside the park, we decided to just drive around for a bit first. We couldn't believe the winding road and how in the world it was built so that we could easily travel up this gorgeous Smoky Mountains area. The girls' ears were popping, and they got such a kick out of the whole experience.

We stopped at an overlook and had our first "OMG, what a view" moment. We decided then and there to make sure we built in time to stop and breathe it all in. The pictures from that mountaintop were, of course, what made it onto the front of our 2017 Johnston family Christmas card.

The views were insanely stunning, and it was all such a new experience for us as born and raised Floridians. As we drove on, we decided to attempt our first hike and have a picnic lunch together. I had read about a hike to a beautiful waterfall and thought the girls would be excited to see it.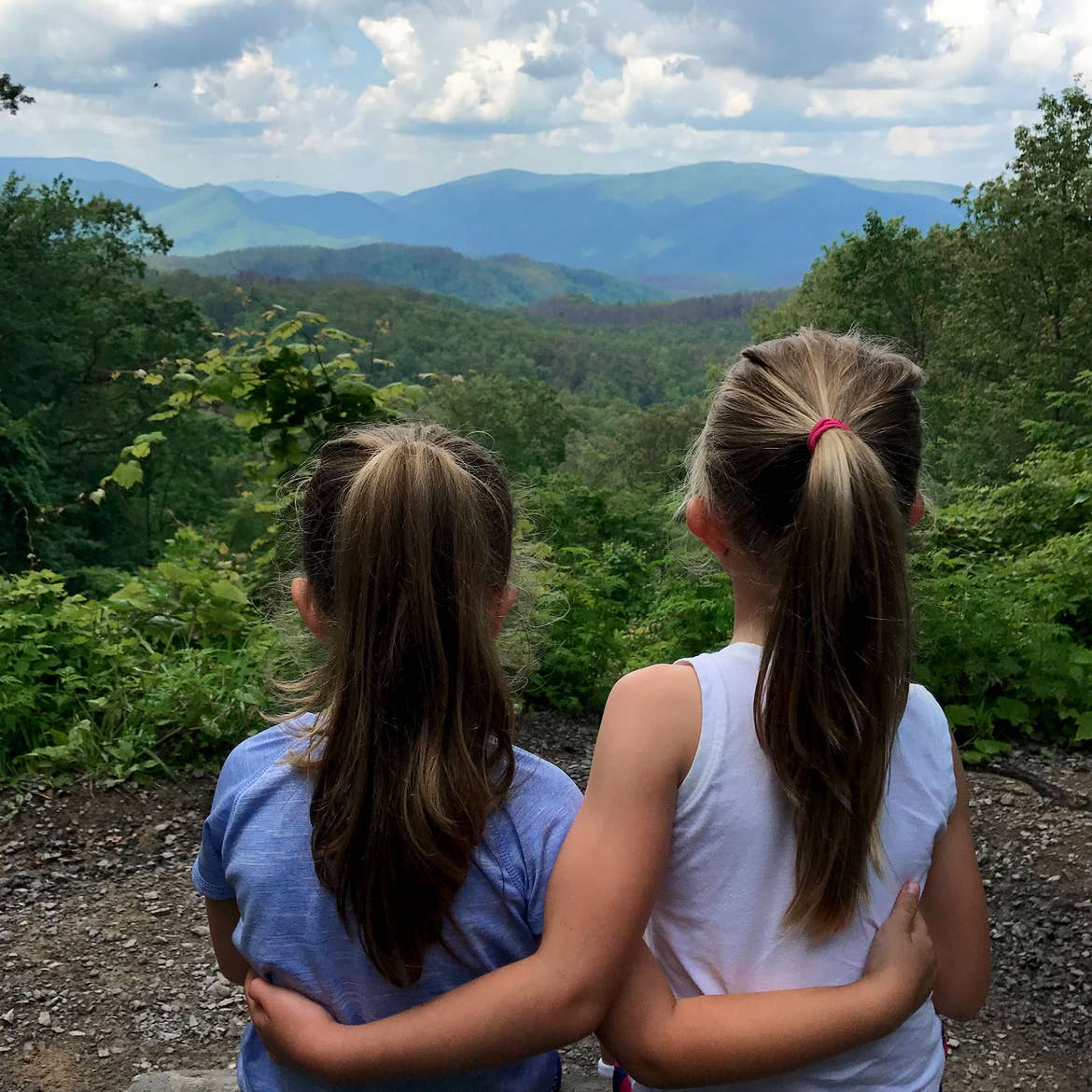 We used the park map that was given to us as we entered Great Smoky Mountains National Park, and we were happy that we found the hike with ease. We weren't sure what to think of the 1.4 miles we read on the sign though. We learned the hard way that that was the distance just to get to the waterfall. Yep, double that in order to get back to the car. With a three- and six-year-old. Again, another first for our family.

Can you believe that our girls hiked to Grotto Falls (2.8 miles roundtrip) without one complaint? (I couldn't!) We ate our picnic lunch with the view of the waterfall, and it was a moment I'll never forget. (And now we're MUCH better at understanding and finding hiking trails for kids.)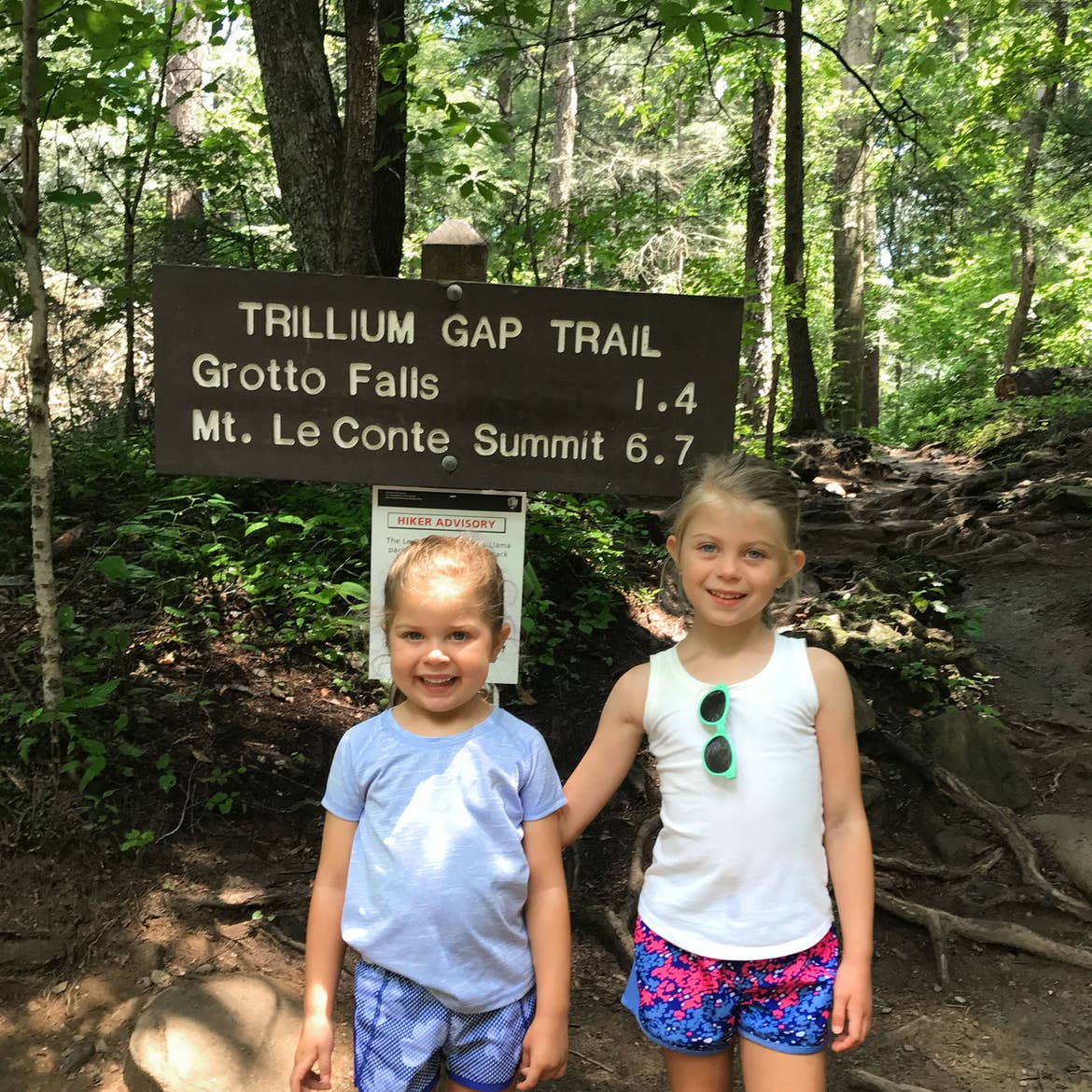 Other highlights from Great Smoky Mountains National Park:
Driving the Cade's Cove loop, where we saw a deer, mama bear and her three cubs
Enjoying a horse-pulled wagon ride on a trail
2018 Johnston Summer Family Vacation: Congaree & Shenandoah National Parks
After having such a successful first summer vacation, and two stamps in our new National Parks Passport, we had the bug and decided almost immediately to begin planning the following summer's adventure. We decided that traveling to Washington, DC, would be a rewarding trip for both of our girls, especially for Kyndall who had just learned about many of the monuments and museums in school that year.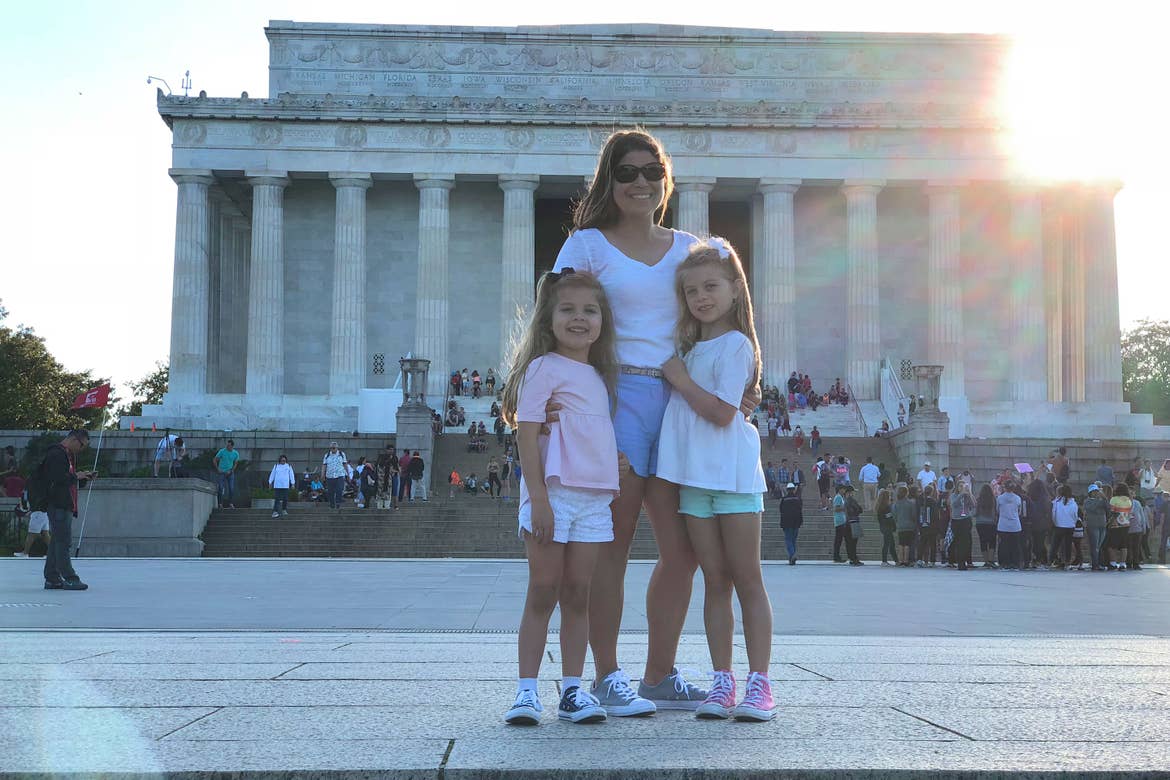 That was how we began mapping our second national parks summer trip. Our itinerary:

We started by driving from Florida to Congaree National Park in South Carolina
Then we headed to Shenandoah National Park in Virginia and then Washington, DC
Finally, we hit Charleston on our way back home to Florida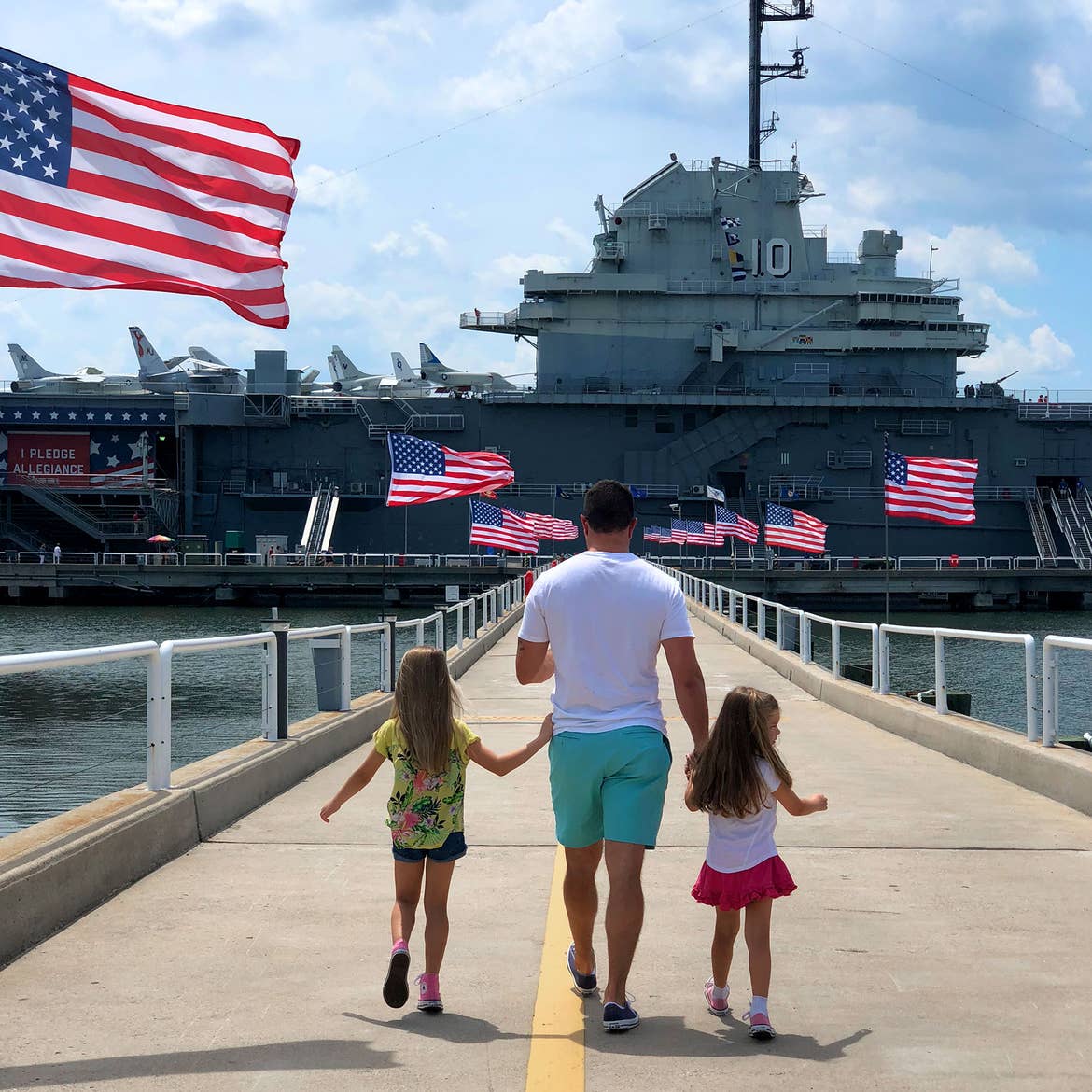 Highlights from Congaree National Park in South Carolina:
Viewing the VERY tall trees (some of the tallest in North America)
Visiting the incredible boardwalk that was built for people to enjoy this swamp
Seeing some of the animals, like snakes, butterflies, birds and lizards
Getting our third stamp in our passport books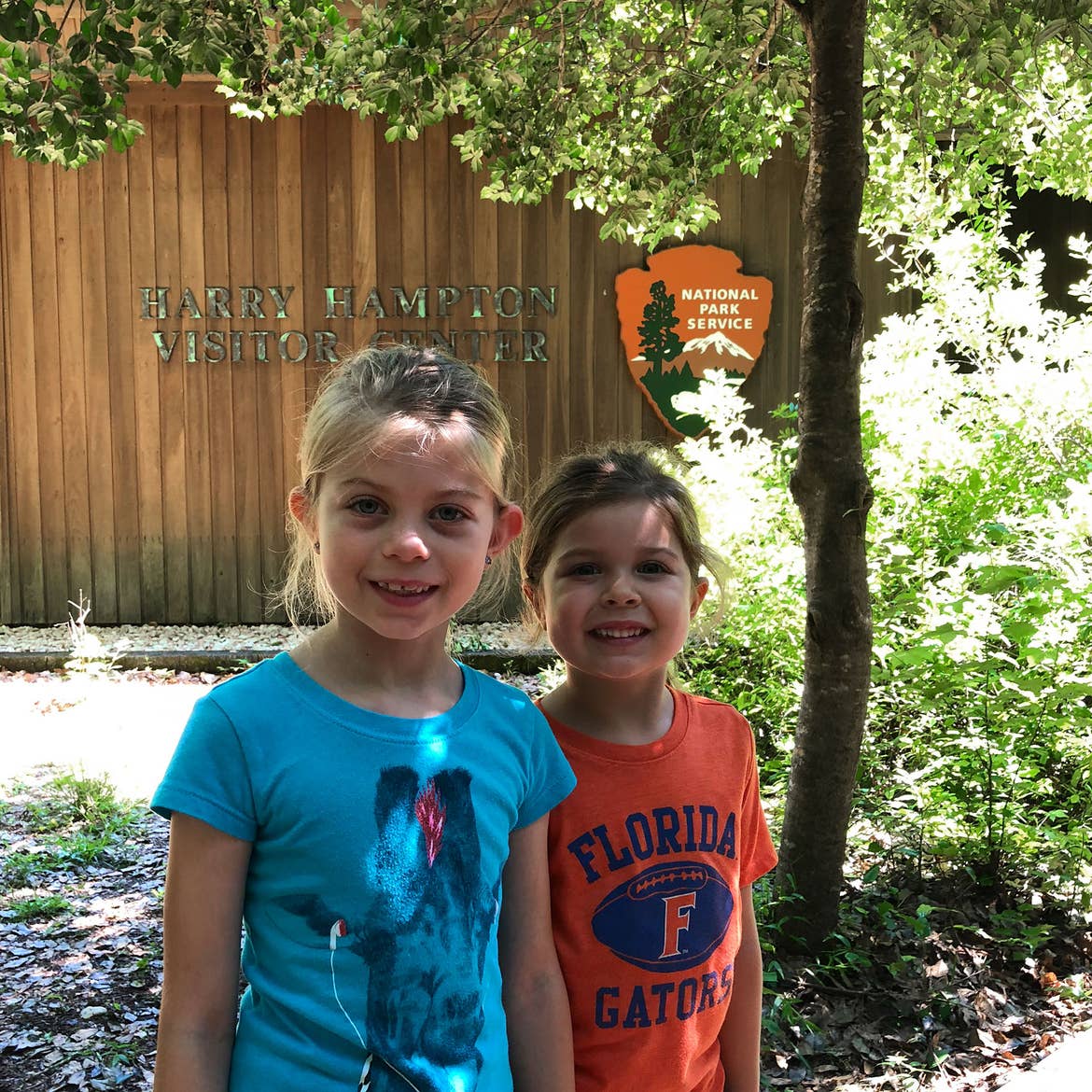 Highlights from Shenandoah National Park in Virginia:
Seeing the rip-roaring waterfall (due to local flooding) at the end of the Dark Hollow Falls Trail
Josh and Kyndall discovering their love of rock scrambles on the Bearfence Mountain Trail
All of the animals, including a baby bear cub (who rolled down a hill right next to our car), tons of chipmunks and nine deer (one of which ran beside our car for a few hundred yards)
And, of course, our fourth stamp in our passport books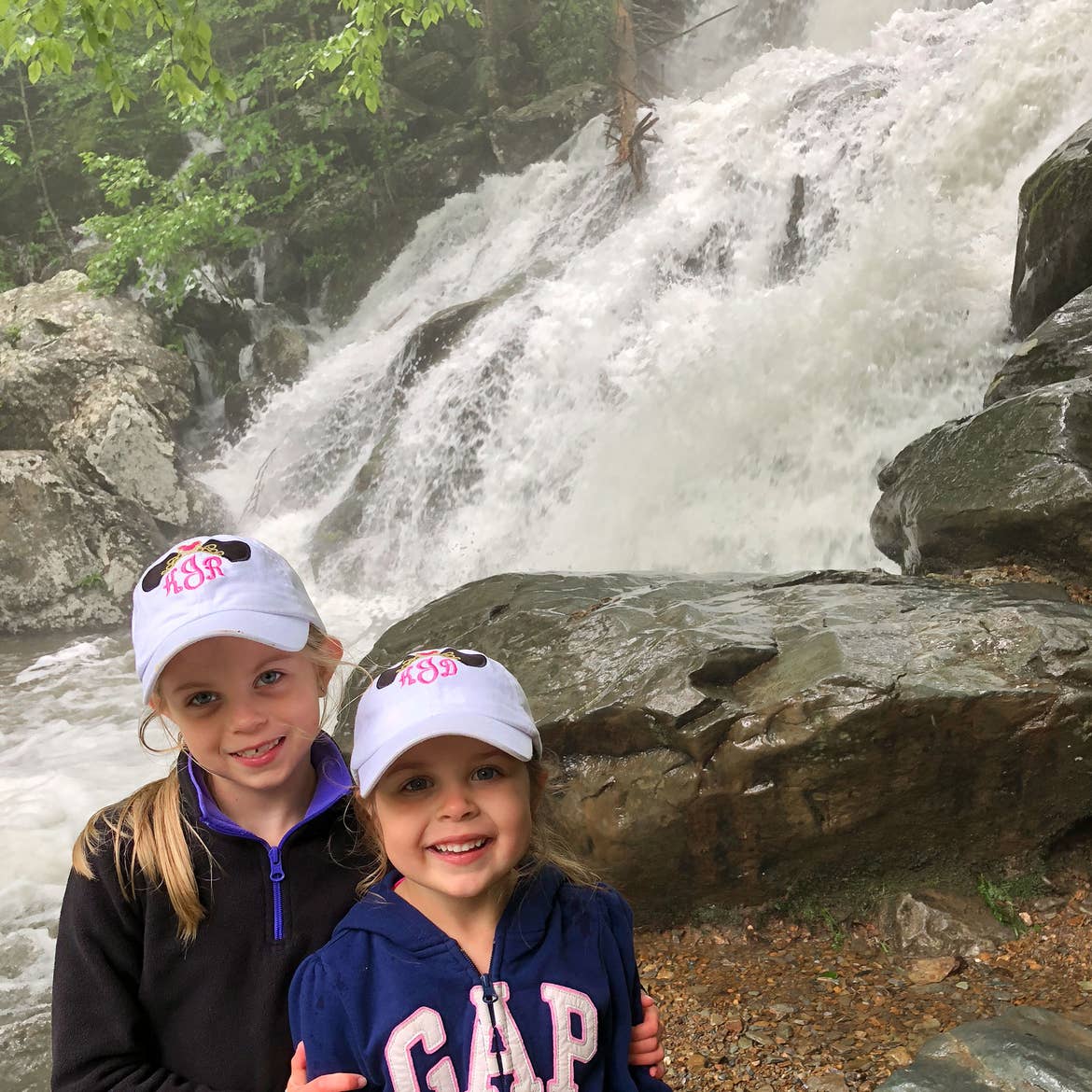 We ended that summer trip having a blast outside the parks in Washington, DC, and Charleston.


2019 Johnston Summer Family Vacation: Yellowstone & Grand Teton National Parks
This was a BIG one! As we planned our 2019 summer family vacation, we decided it was time to get these Johnston girls on their very first airplane ride. We ended up deciding on one of the most popular (and beautiful) Montana national parks—Yellowstone!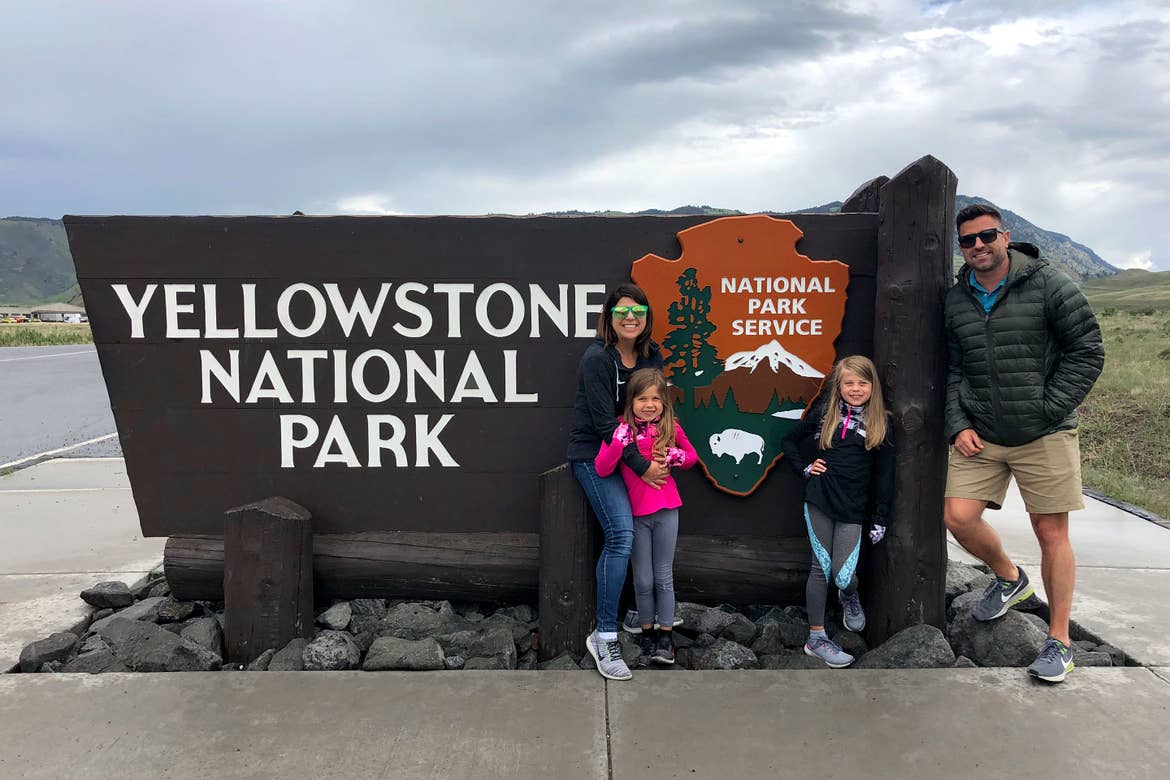 We'd heard about it for so many years and none of us had ever seen that part of our country. And since Grand Teton is so close, we decided to tackle both given we'd already be flying all the way out there from Florida.

Even though we flew, one thing we did not want to cut out of our trip was the road trip aspect—we found that family time together to be priceless. Great conversations, fun games and annual scavenger hunts that kept us all in constant competition.

So we planned to rent a car to tackle both Yellowstone and Grand Teton National Park all in one trip. We even made the planning into a fun family activity: For my 2019 Mother's Day, we highlighted all the hikes we hoped to take together out on paper maps.

I remember feeling amazed that each place we traveled to within this same, one national park felt different from the last. The animals we saw throughout that entire trip—bison, bears, marmots, deer, moose, pronghorn, even a bald eagle—kept us all engaged during long car rides. (The Yellowstone Loop is HUGE, and it can take several hours with traffic to get from one end to the other.)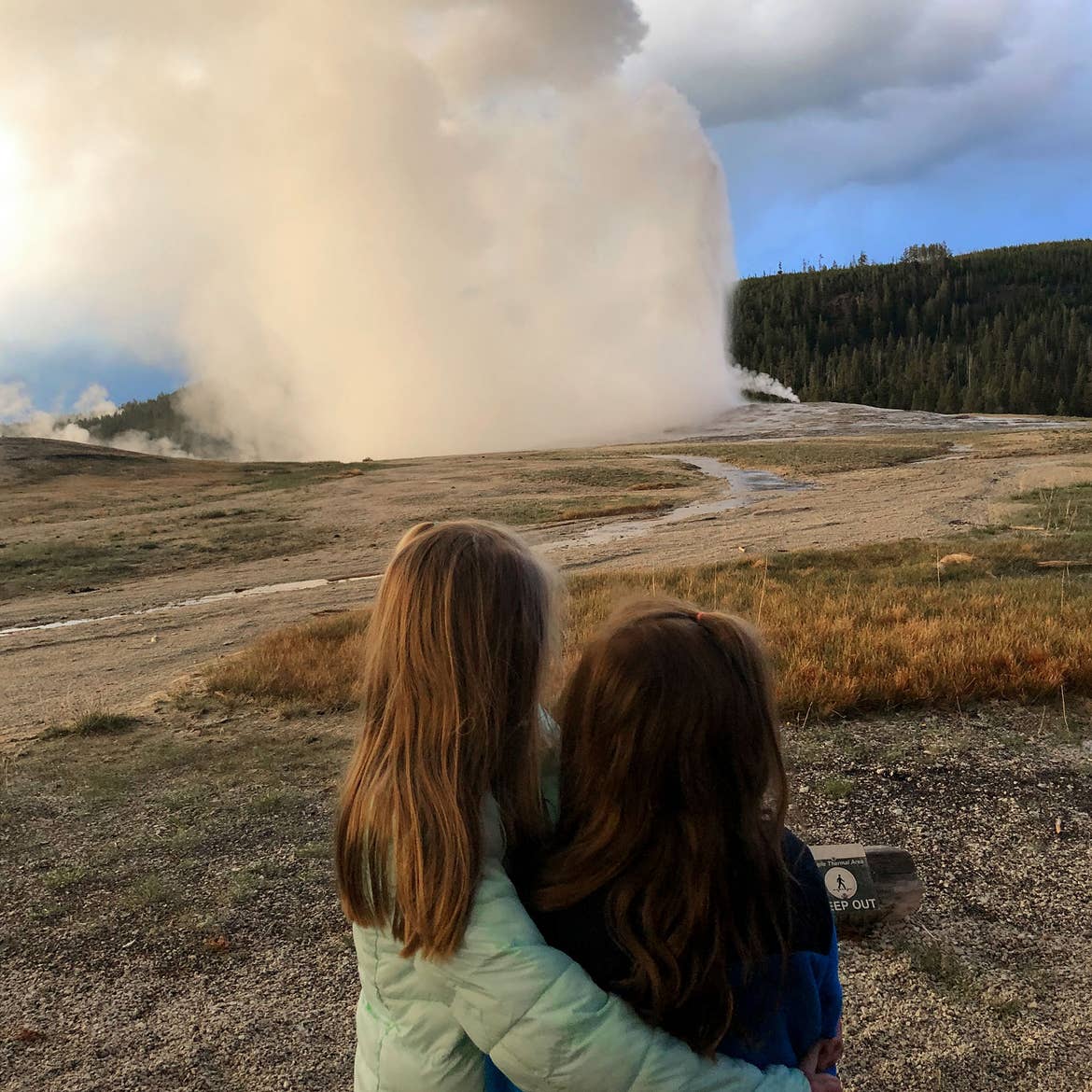 Highlights from Yellowstone National Park:
Mammoth Hot Springs (we stayed in a rustic cabin here that I highly recommend)
Driving through Lamar Valley, where we saw TONS of animals
Our EPIC Mount Washburn hike (8 miles roundtrip), where we went up 2,000 feet in an elevation change
Fairy Falls Hike, where we accidentally added Imperial Geyser onto our hike and enjoyed this constantly erupting geyser all to ourselves
Grand Prismatic Spring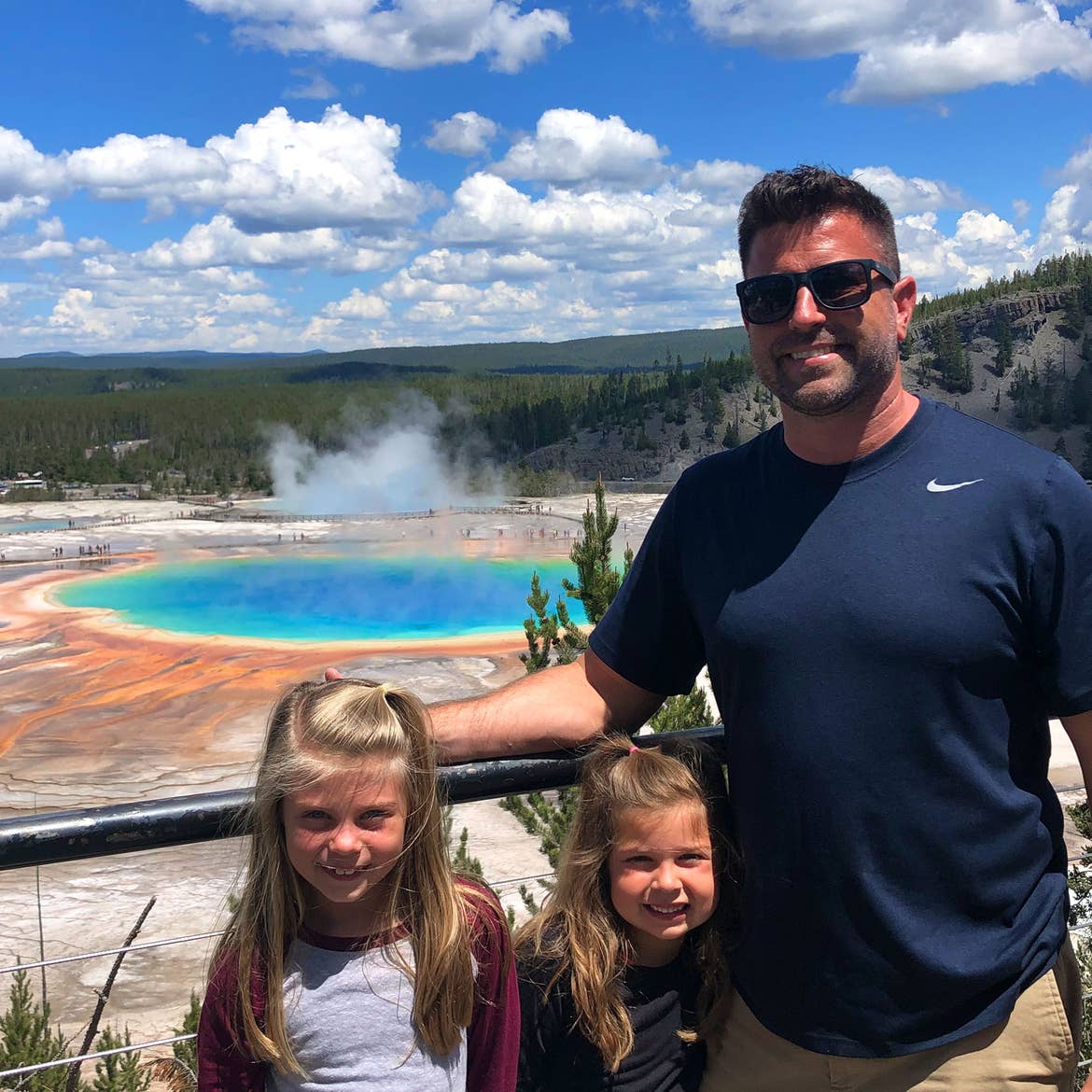 Old Faithful Inn Snow Lodge (we stayed here for a few nights and I highly recommend this cabin-like hotel experience), where we saw Old Faithful erupt four times throughout our stay at different times of the day
Mystic Falls hike
Getting stamp five in our passport book
Yellowstone Lake hike
Upper Geyser Basin hike as we traveled out of Yellowstone and headed toward Grand Teton National Park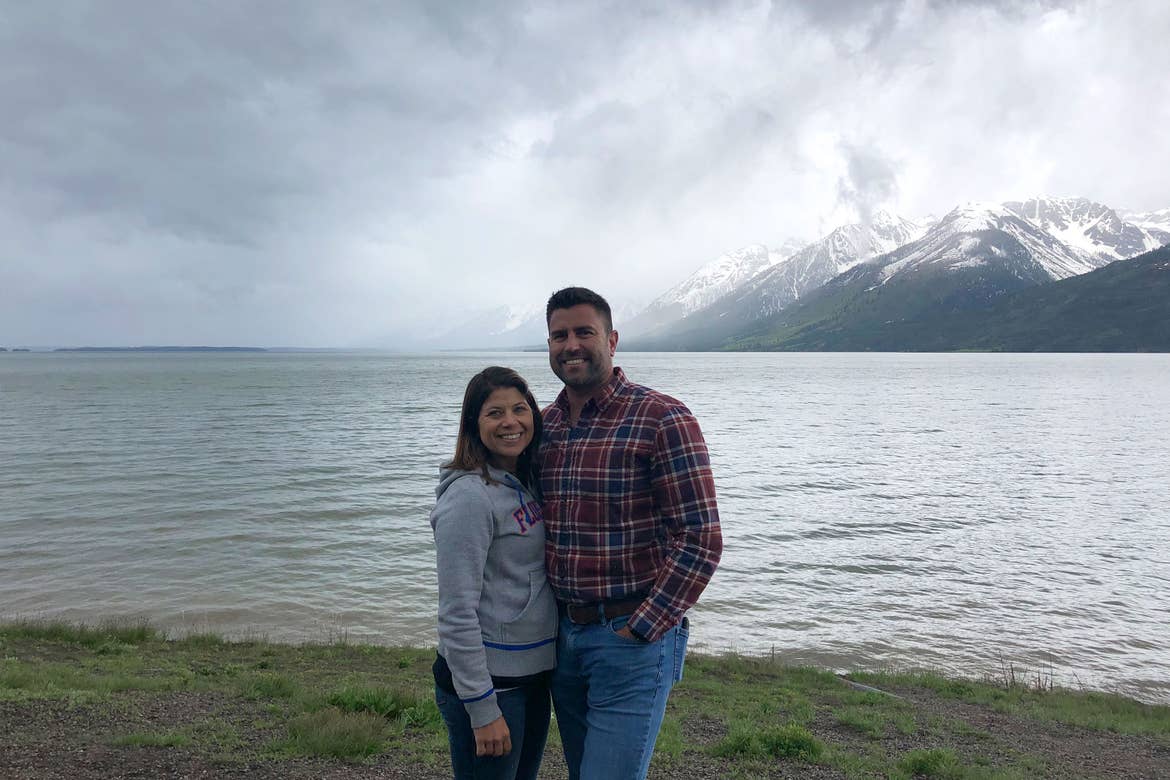 Highlights from Grand Teton National Park:
Jenny Lake boat ride to the Hidden Falls hike and observation point, where the views were absolutely stunning
Experiencing a heavy snowstorm on June 8 that brought the Johnston girls their first snow
Jackson Lake Lodge, where we taught the girls how to play Spades as we were snowed in from hiking
Colter Bay Village (this was where our cabin was located), where we saw two grizzly bears and two moose
And, of course, getting stamp six of our passport book
Pro Tip: One important thing to note about Yellowstone and Grand Teton is that the hikes we took in these parks felt significantly more challenging than hikes we'd taken on our prior summer trips. Why? Elevation.

We felt nervous about the elevation change and brought Nuun hydration tablets to help us remain hydrated and hopefully combat any elevation sickness. Thankfully, all four Johnstons were just fine out there. We also purchased a hiking backpack before this trip and read hiking tips about what would be most important for us to bring on our hikes to stay prepared.

Traveling light was difficult, but we always kept plenty of water with us, snacks that wouldn't spoil, a compass, ropes, bear spray and ponchos. Several family and friends asked us how we managed to get a six- and nine-year-old up Mount Washburn as we climbed four miles and 2,000 feet. Honestly, the simple answer was Cool Ranch Doritos. We took several breaks, enjoyed the views and ate snacks!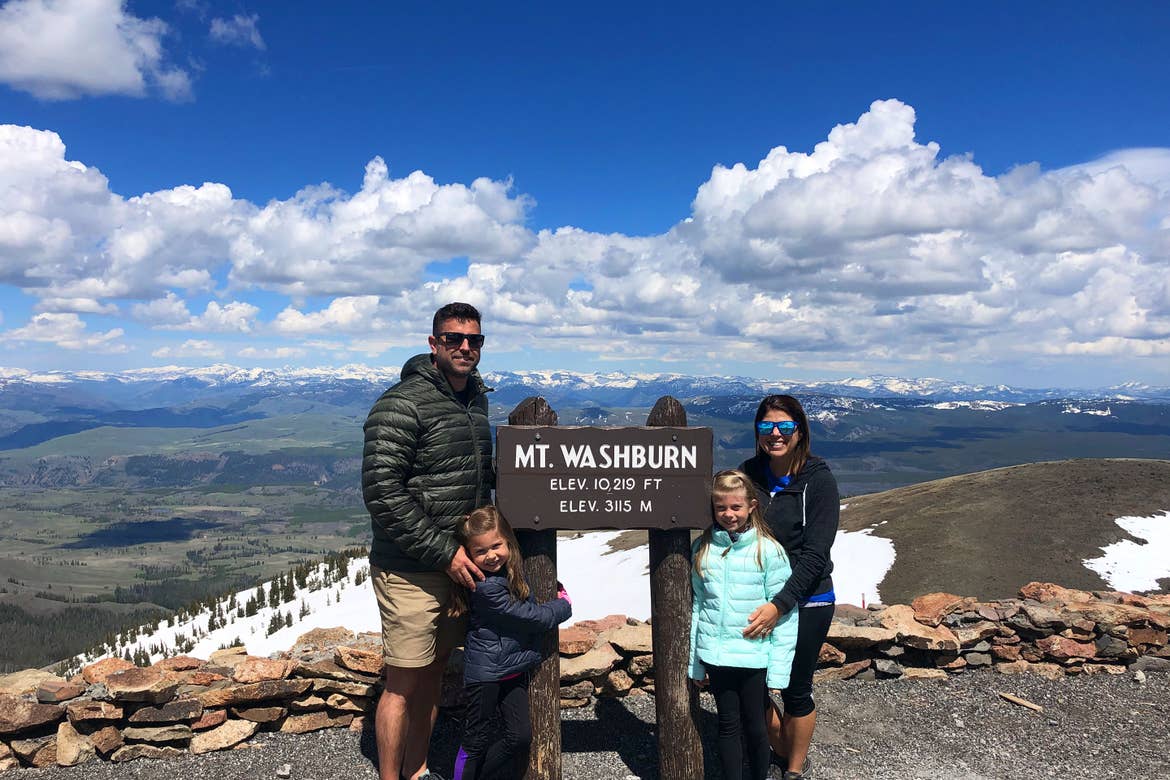 2020 Johnston Summer Family Vacation: RVing Through Five Utah National Parks
My advice for your 2021 national parks New Year's resolution? Beyond seeing national parks and starting a stamp book, of course, it would be: Rent an RV and have the adventure of your life!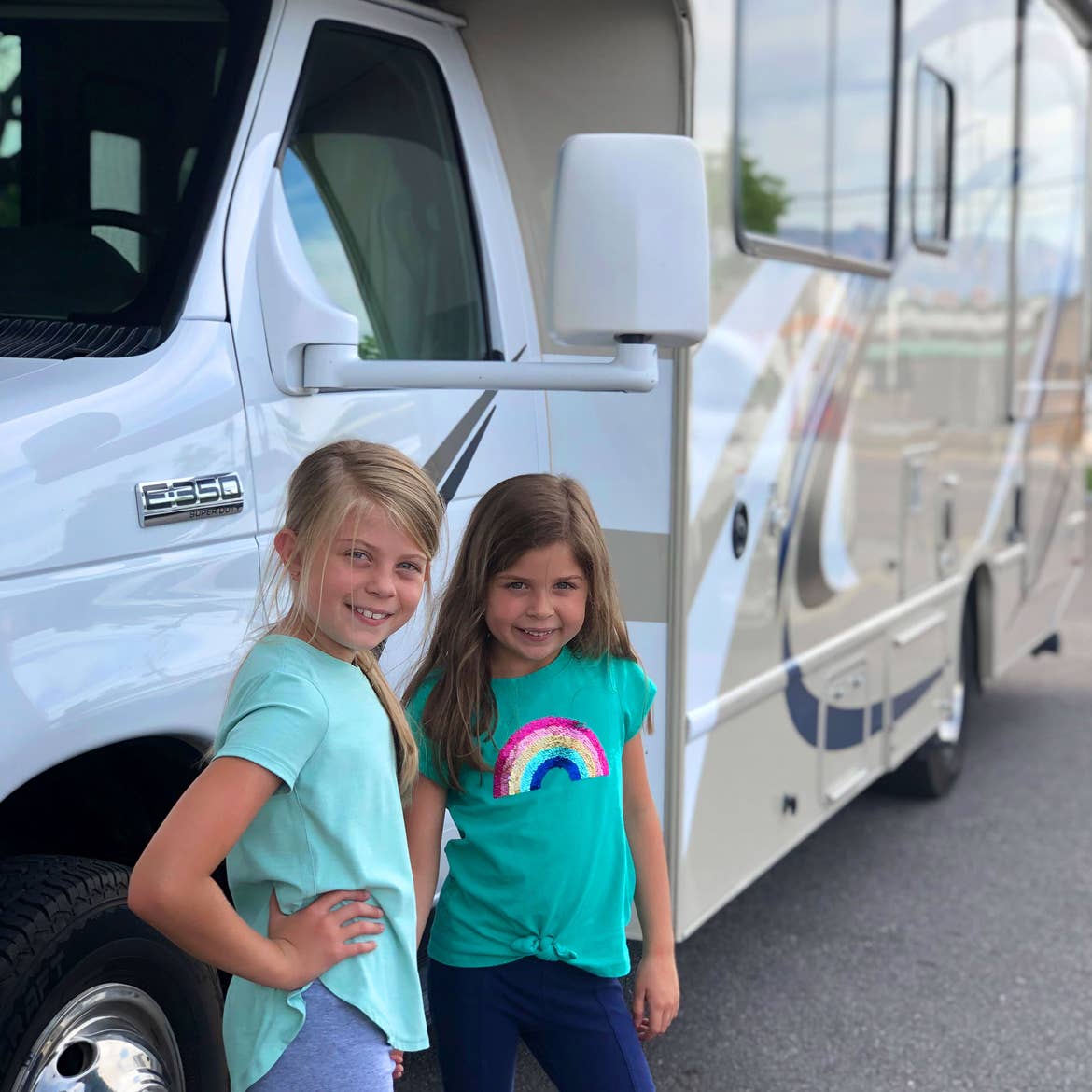 Our original plan for our 2020 summer vacation was to stay close to home and check out Florida's Biscayne National Park and Dry Tortugas National Park. We were really looking forward to more passport stamps, along with our first snorkeling experience as a family, but then COVID-19 came in and blew those plans right out of the water.

So our Plan B was to do as many Utah national parks as we could instead! Not bad for a Plan B … we actually hit up all FIVE!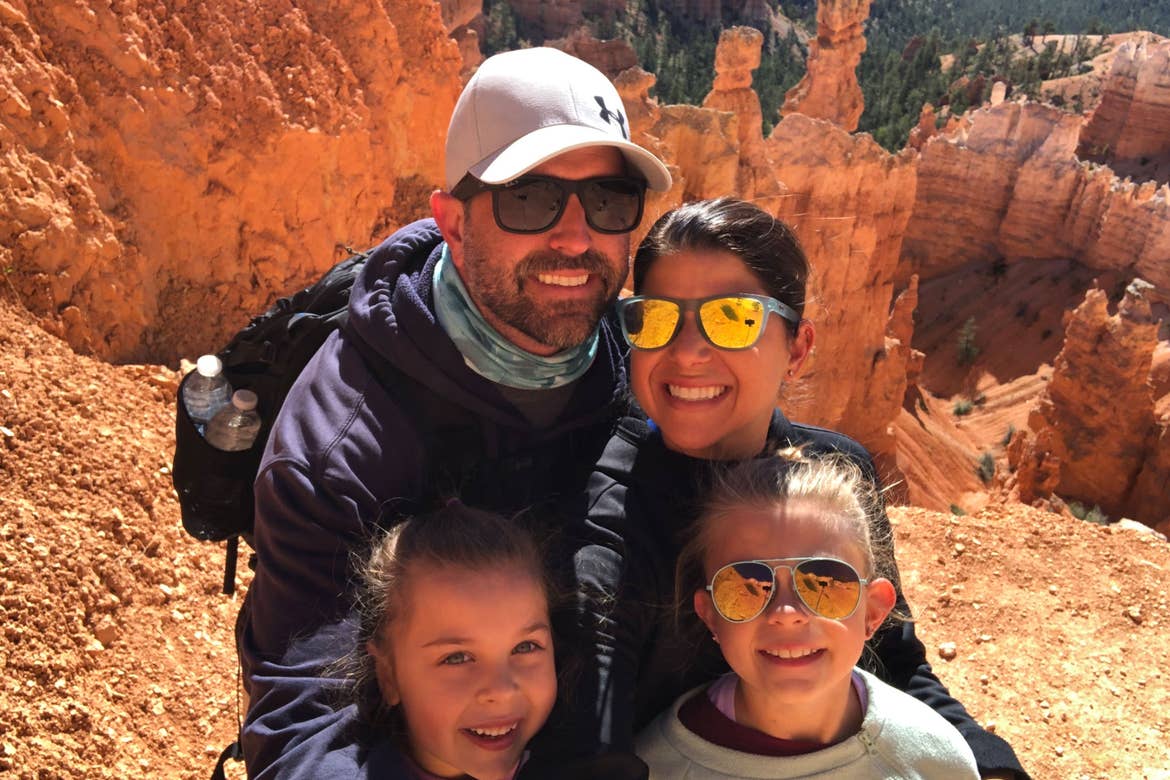 Moab, Utah
Canyonlands National Park
Arches National Park
Goblin Valley State Park
Capitol Reef National Park
Bryce Canyon National Park
Zion National Park
2021 Game Plan: Exploring Florida National Parks
So, where to next? We plan on tackling all that our incredible home state of Florida has to offer in 2021! We're excited to stay at the Holiday Inn Club Vacations Sunset Cove Resort in Marco Island during our spring break from school to help us get stamp number 12 in our passport book: Everglades National Park.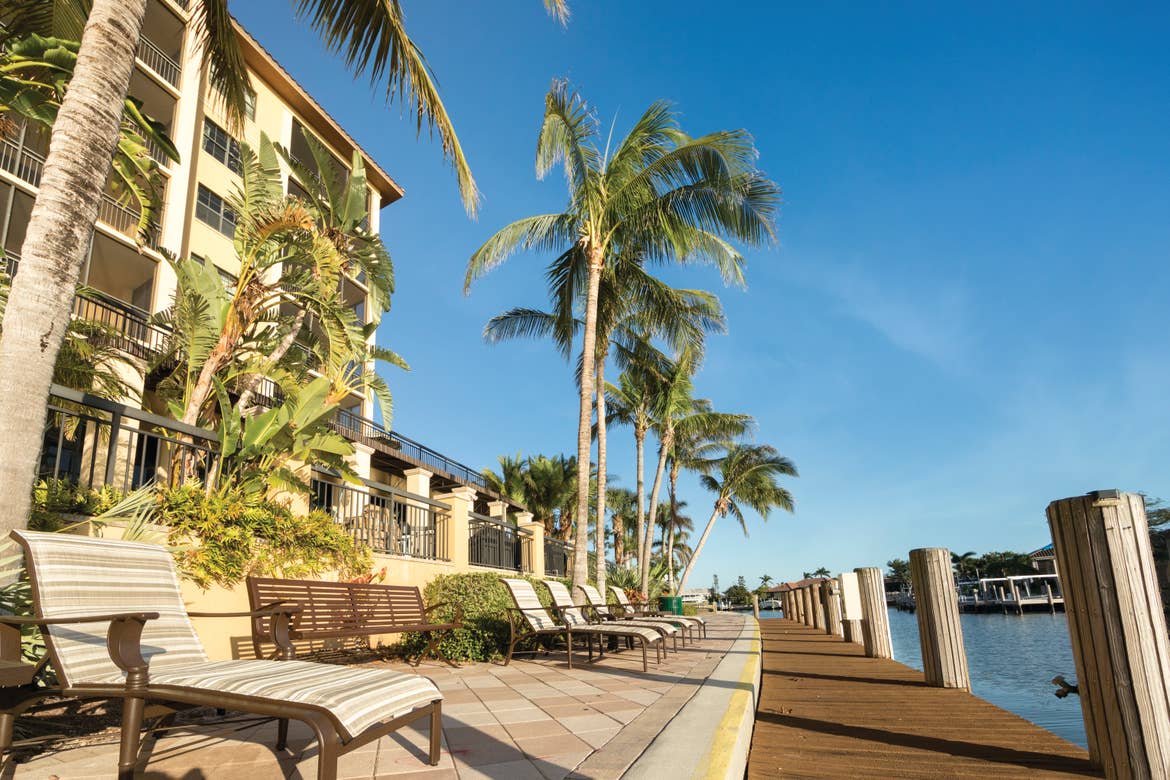 We're currently planning the hikes, airboat rides and overall itinerary for our Marco Island trip. We're excited to have Sunset Cove as our "home base" because it's near the exploring we plan to do, but still gets our girls some beach and pool time in, too.

We'll also be introducing our girls to all the beauty the water has to offer through snorkeling and offshore boat trips in early June, as we receive stamps 13 and 14 in Biscayne National Park and Dry Tortugas National Park.


National Park Tips for Your Family's Next Great Outdoors Adventures
Ready to start your own national parks travel tradition? Here are my top tips:


1. Take your time with planning.
In order to make each trip the most rewarding, taking the time to map it out and plan it out in advance is an important first step. We try to avoid having to use a lot of technology on our outings (and you'll often be without service in the parks), and we almost always choose the road less traveled, which often does add travel time to our trips. Yet, it also gives us more time together and allows us a peek into worlds we wouldn't have seen had we taken more popular highways.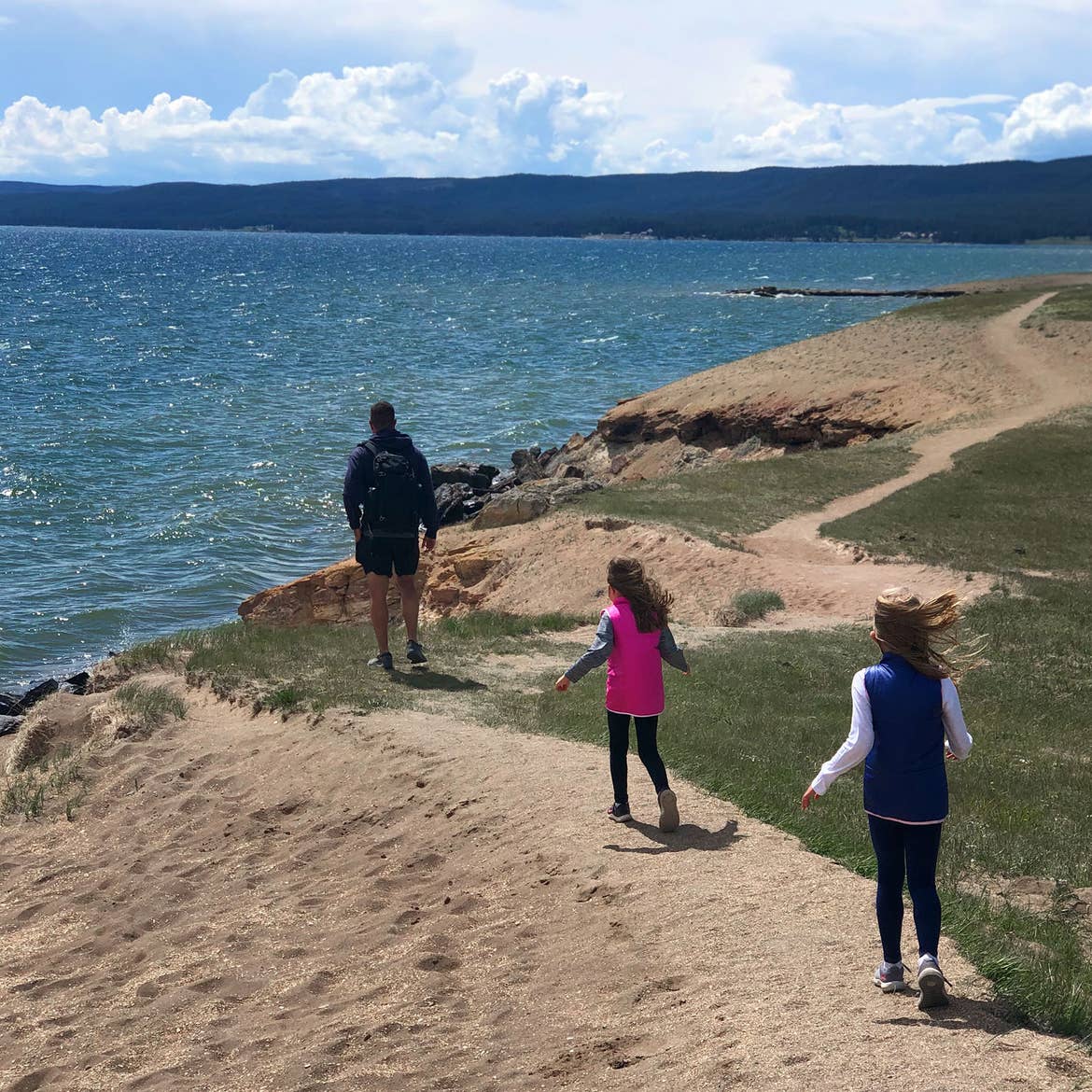 2. Make it fun!
I typically plan annual scavenger hunts for the girls and the topics change each year. Our family favorite was the restaurants hunt, where we searched for a large variety of food establishments, often for restaurants we hadn't seen before.

We also challenge the girls to use paper maps and they highlight their personal atlases on each vacation. It's always fun to see how colorful those books are getting after each year's trip is complete. The atlases also offer fun facts that the girls enjoy teaching us as we travel to new states.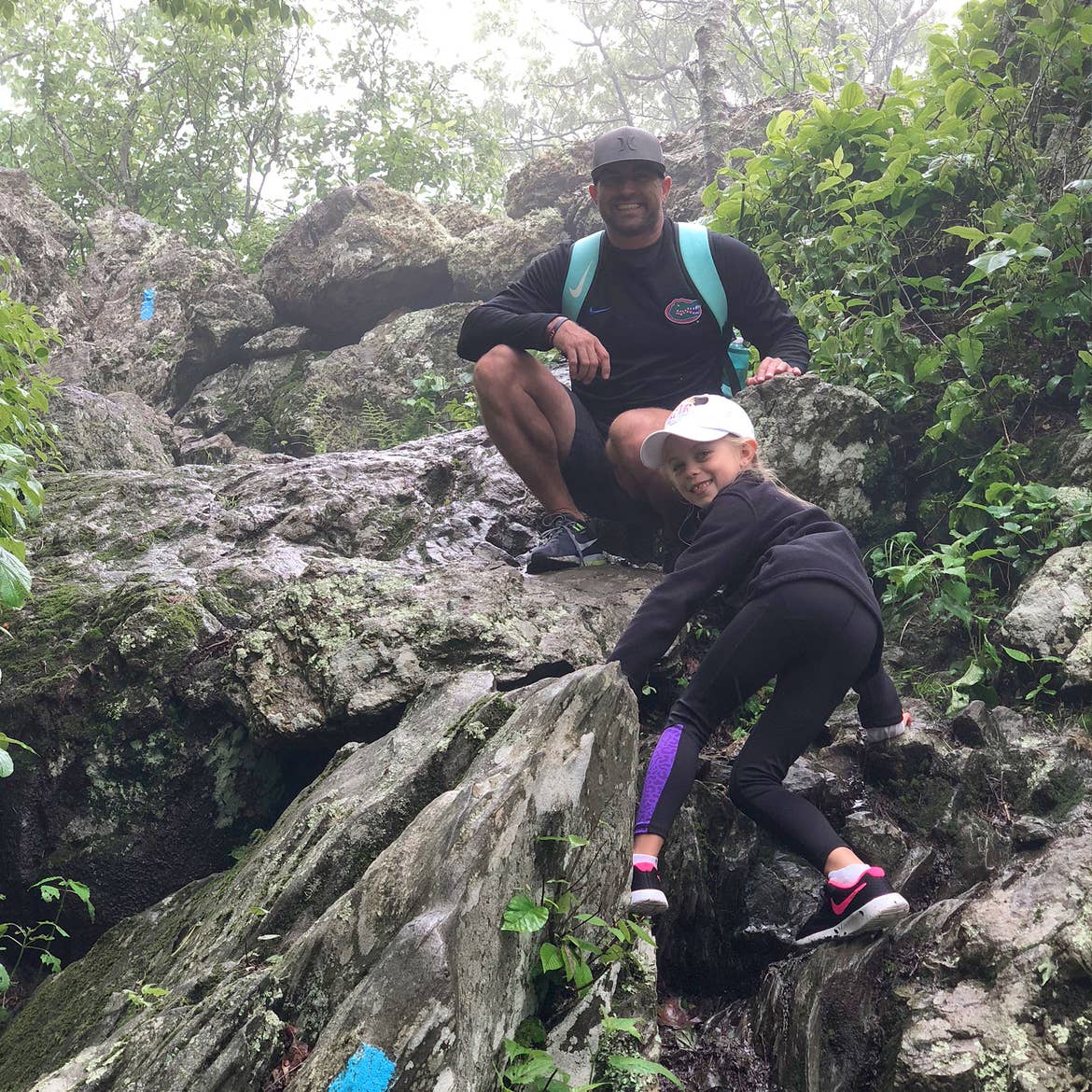 3. Get a National Parks Passport for each member of the family.
Sadly, for our first two national parks, I only purchased one passport for us to share as a family. But afterward, I realized it would have been more fun for the girls to each have one of their own.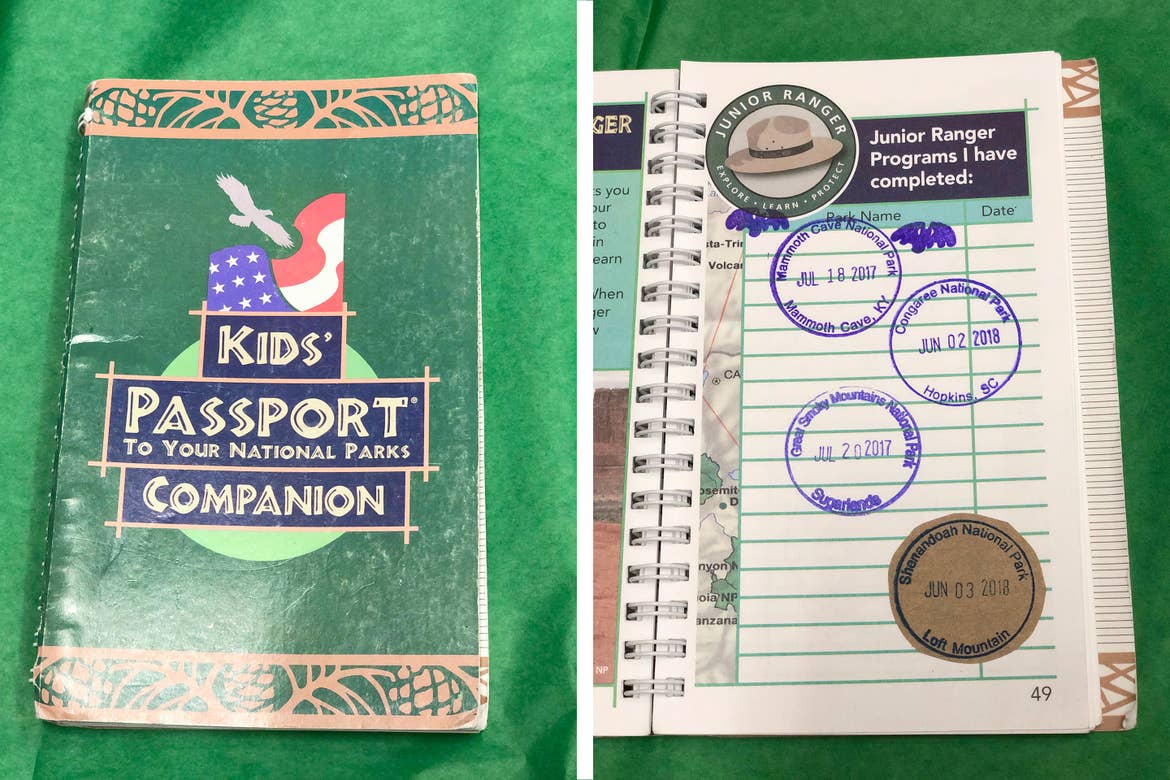 Great news though! National parks will often mail you a stamp for any park on any date that you visited, since occasionally these parks do close for various reasons. It's as simple as emailing them the request and they mail it out to you.


Inspiring Your Family to Travel
The older our girls get, the more involved they've become in planning these trips with us. They are extremely excited to tackle the Florida parks this summer, and they've also requested trips to California and Colorado soon. We hope to incorporate trips to those states over the next few years.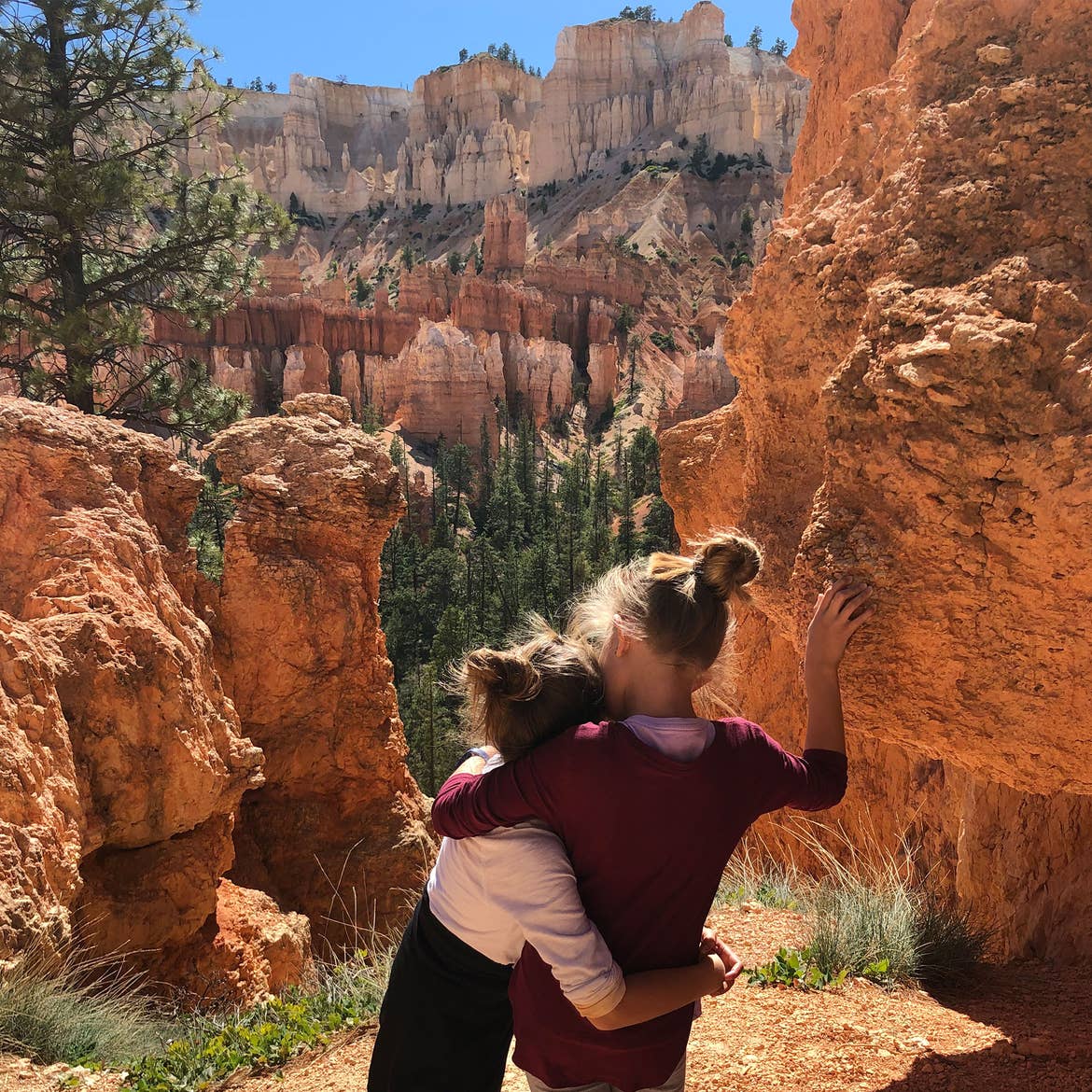 Kyndall's ultimate bucket list state for parks to visit is Hawaii, while Kyler's is currently Alaska. Who knows where several years down the road will take us, but it may be fun to save those trips for graduation presents (shhh, don't tell them). Asking your kids for their bucket list places to visit is a great way to get them involved in your travel plans.

We also hope that these trips inspire our girls to travel with their own families as they get older. You can count on the Johnston family to do our best in loving and appreciating all that our beautiful country has to offer!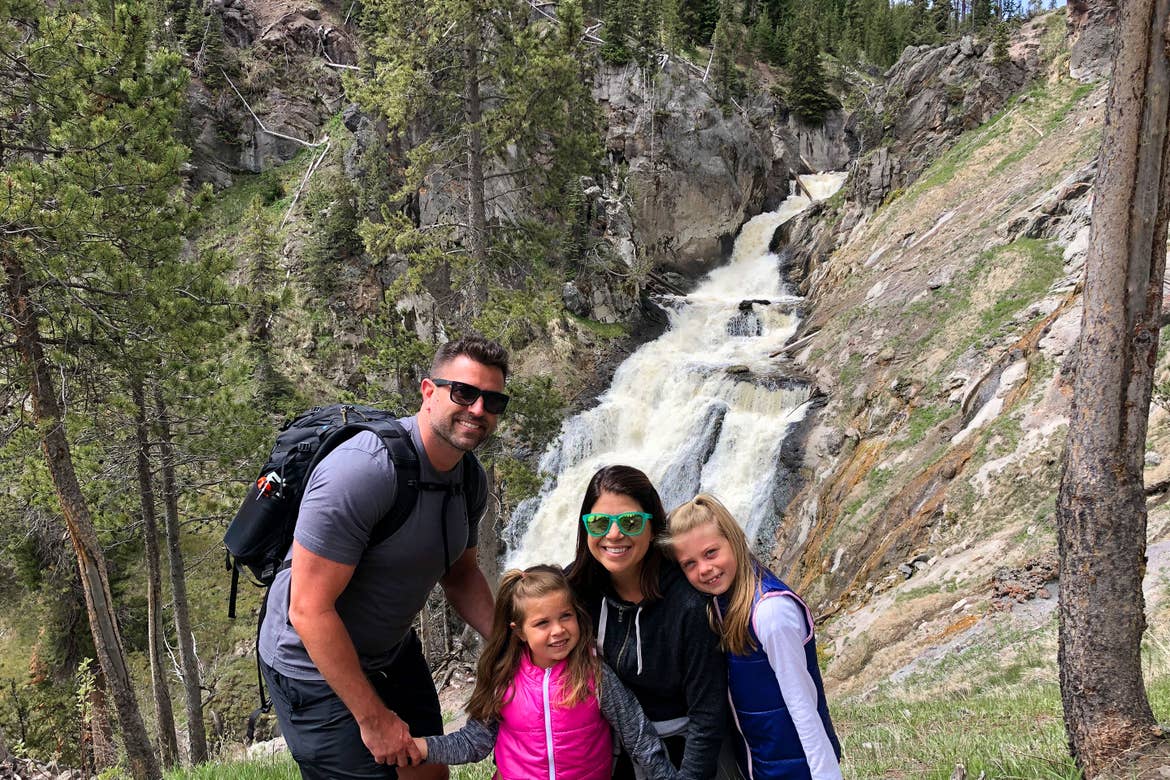 Our guest bloggers are compensated for their writing contributions and honest opinions.

All information is subject to change. This article is a curated guide and is neither sponsored nor considered an official endorsement. Please be sure to check information directly with any/all tours, guides or companies for the most up-to-date and direct details.