Becca Clark
Becca is a copywriter for Holiday Inn Club Vacations and Smoky Mountain enthusiast. Her first visit was when she was 10 years old and she's been obsessed ever since. Between family vacations, school trips, a honeymoon road trip and now visiting her parents, she's lost count of all the times she's visited the Gatlinburg and Pigeon Forge area. And you can most definitely count on her returning again and again.
There's a ton of fun and interesting things to do between Gatlinburg, Pigeon Forge and Great Smoky Mountains National Park—but where do you start?

I happen to have grown up visiting this area and with nearly 15 visits under my belt, I have a lot to share with you about exactly that—where to start planning your Great Smoky Mountain day trips!

I had three factors in mind as I built these day trips from Gatlinburg:

My personal favorite things to do in the Great Smoky Mountains
Things to do that are easy to bucket together all in the same day (gotta maximize that vacation time, right?)
Things that are within the same direction from our Smoky Mountain Resort. (As you'll find out, a lot of sights are a bit of a drive as mountain roads can take longer than normal—for instance, Cades Cove is 30 miles from the resort but an hour drive. But they're so worth it!)
You'll notice I didn't include the national park as its own item but mentioned what places are considered within it. The park itself is stunning, but it's really the combination of hiking trails, waterfalls, visitor centers, scenic drives, etc. that make it up.

And fun fact: If you visit Cades Cove and Clingmans Dome (you'll find out more about those shortly), you've driven through over half of the Tennessee side of the park.



Cades Cove & Laurel Falls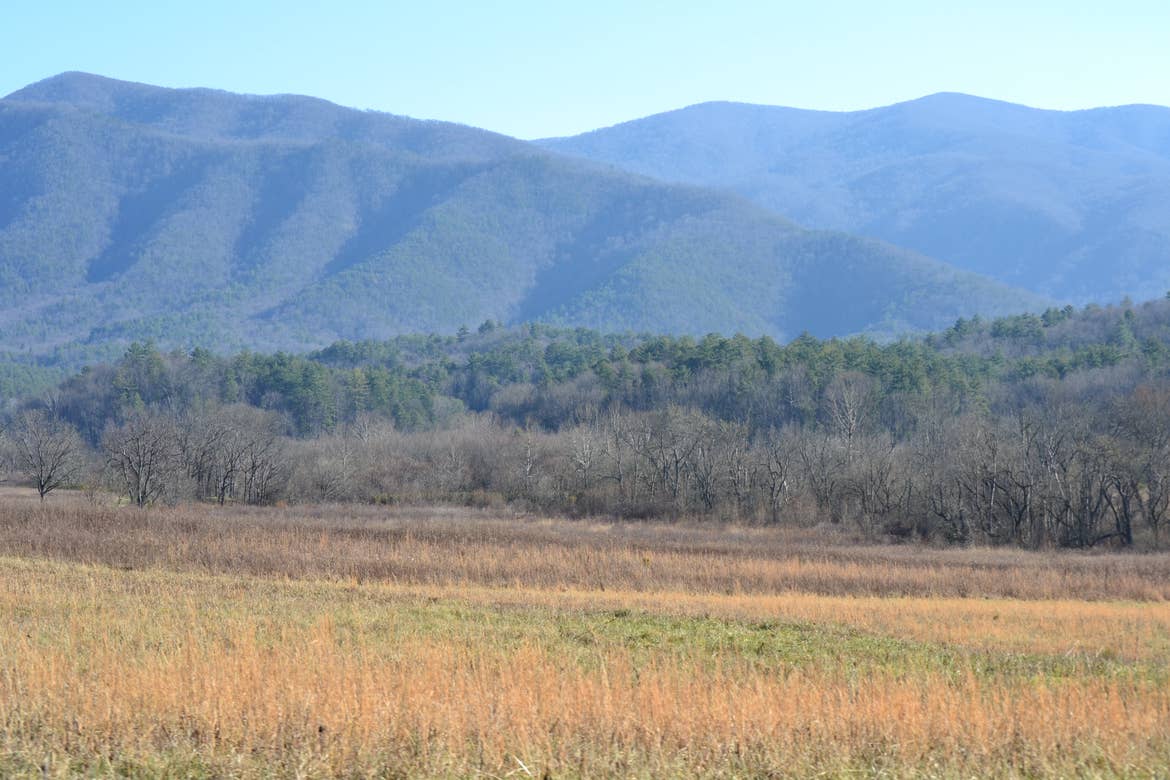 Cades Cove

Cades Cove is my hands-down favorite place to visit on my national park trips to the Great Smoky Mountains. It's an 11-mile, one-way scenic driving tour at the far end of the park.

Between incredible views, historic churches and cabins, hiking and the chance to see all sorts of wildlife, including deer and black bears, it's got something for everyone. From my experience, early morning or early evening is the best time to see the most animals.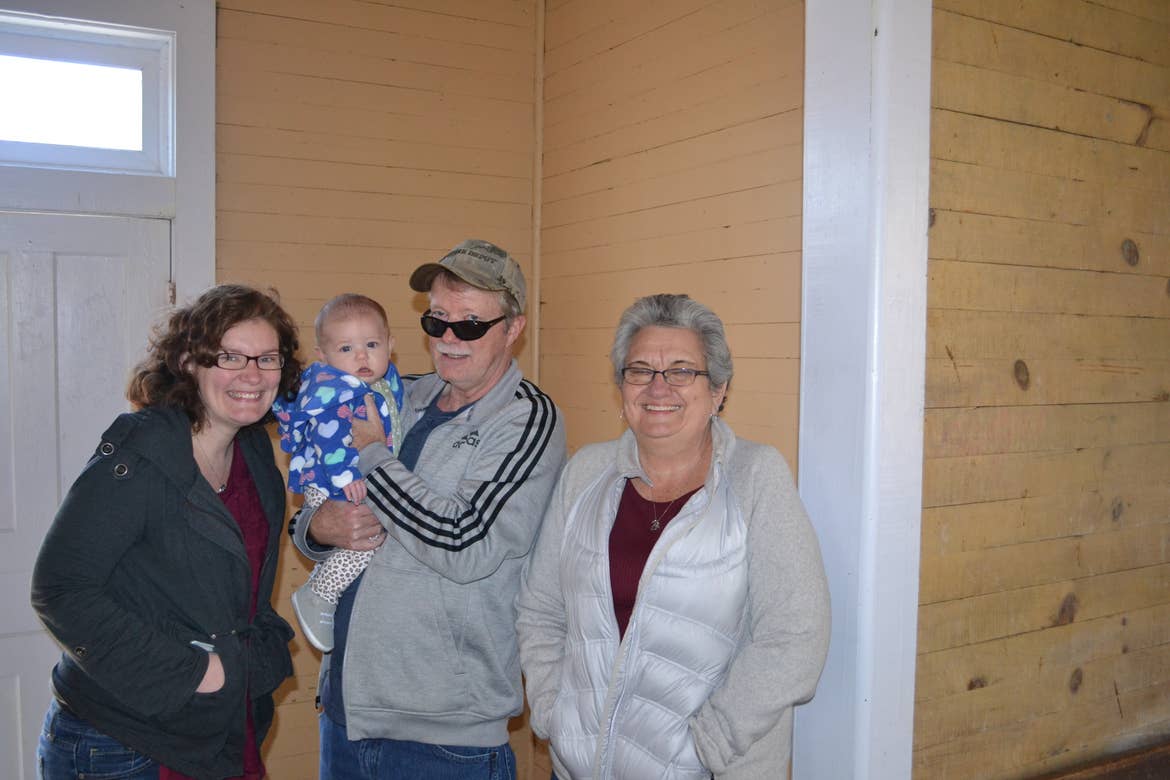 Becca with her daughter and parents visiting a historic church at Cades Cove

Laurel Falls is on the way to Cades Cove and is a great waterfall introduction. You'll find a bench and a few rocks to rest on at the top, and it's just 2.6 miles roundtrip and paved.

You'll definitely enjoy this fun family hike—just keep an eye on the kiddos as it is a bit steep at some points.

COVID-19 Tip: Be sure to keep a safe distance even when hiking or outdoors.


Clingmans Dome & Mingo Falls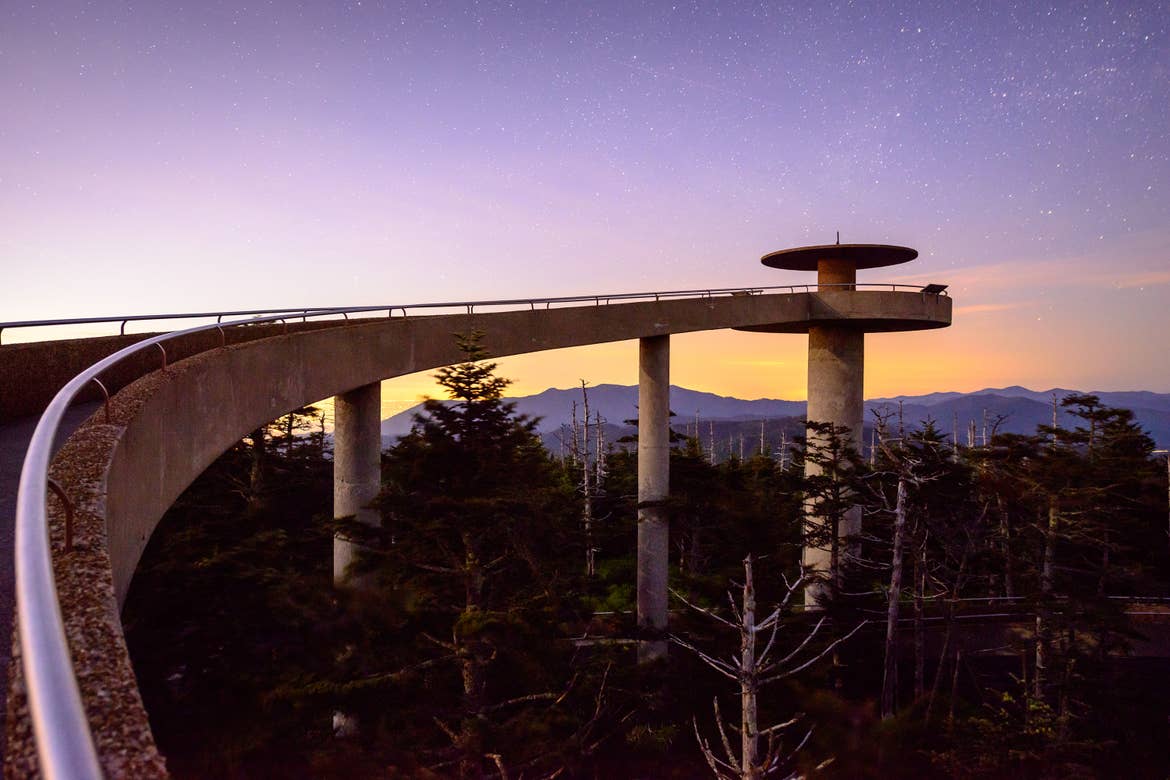 Clingmans Dome

You won't want to miss visiting the highest point in Great Smoky Mountains National Park. Located on the Tennessee-North Carolina border, Clingmans Dome features an observation tower at the end of a paved half-mile trail where you can see up to seven states on clear days!

Some days, you'll even walk through clouds to reach it. (I'd recommend bringing a light jacket as it can be a bit chilly due to the altitude.)

If you have extra time to explore, driving into North Carolina and visiting Mingo Falls is a great option. With a .4-mile walk down steps, it's not a bad trek and the waterfall is impressive.

Plus, you're only 15 minutes from the casino in Cherokee, North Carolina, if that's more your thing.

COVID-19 Tip: Check online or with the Sugarlands Visitor Center to make sure Clingmans Dome is open and operating. In addition to possible COVID restrictions, they also close in the winter and sometimes due to weather.


Whitewater Rafting & Zip Lining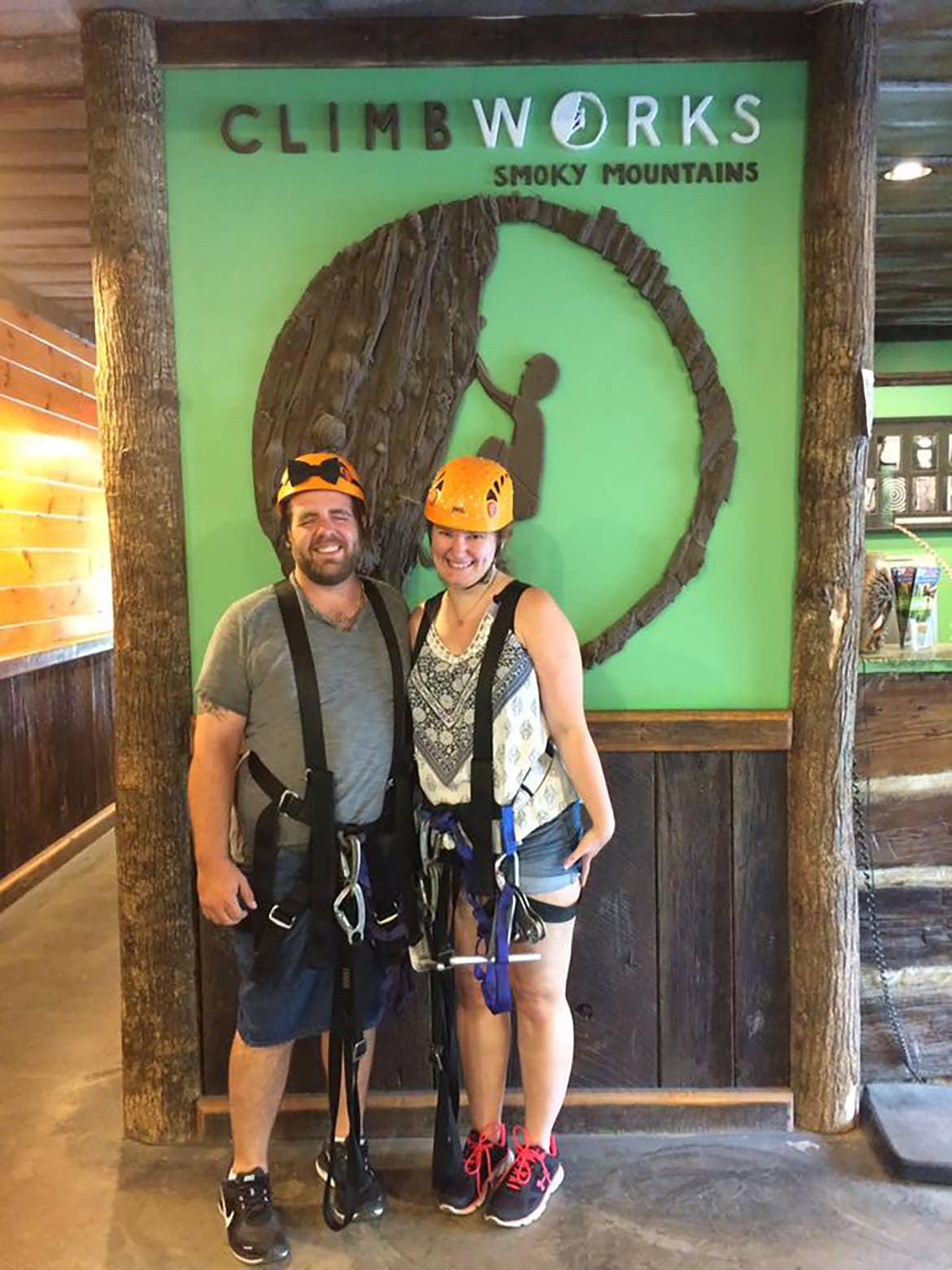 Becca and her husband at Climb WORKS

If you're looking for a thrilling way to explore the Smokies, whitewater rafting or zip lining is it. There's a ton of companies that offer rafting, and for most, you'll meet at their location, hop on a shuttle and they'll take you to the start of the Pigeon River where you'll raft back through where you started.

I'd personally recommend Big Creek Expeditions or CLIMB Works, but no matter which company you choose you'll have an exhilarating ride.

Zip lining is becoming more popular in the area and is a fun way to enjoy a bird's-eye view. Each company varies in the number of zip lines and length, but you're always guaranteed to get incredible views and feel the wind in your hair.

As a heads-up, if you're interested in both, CLIMB Works offers package deals (and others might, too).

COVID-19 Tip: Check with the company that you're interested in for their specific policies and cleaning methods (extra sanitizing, face mask requirements, etc.).


Dollywood®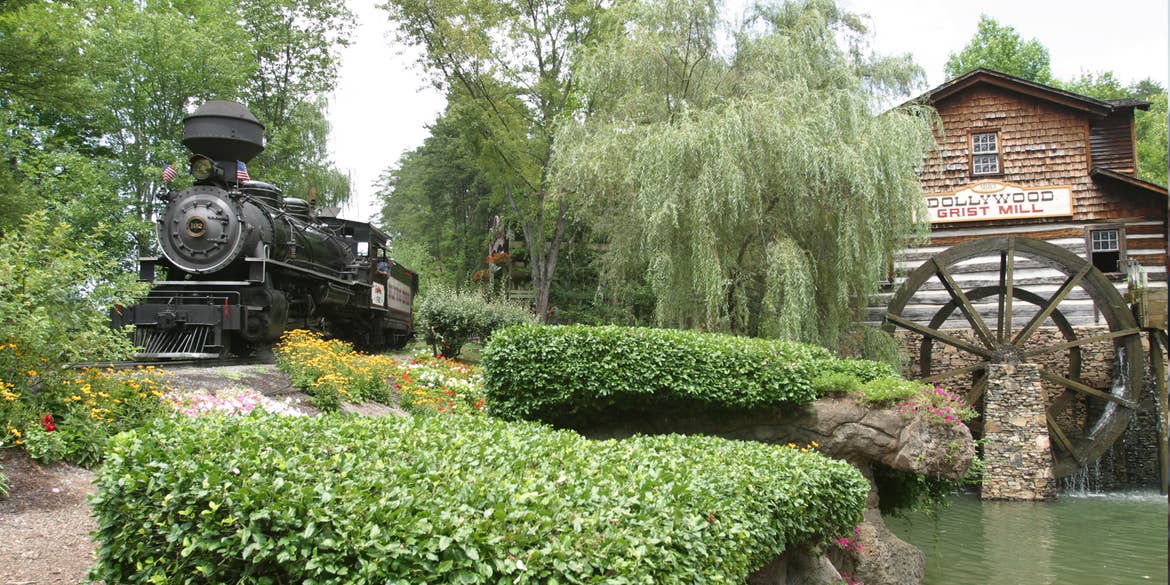 Photo courtesy of Dollywood

I know what you're thinking … a theme park is a theme park. But Dollywood is unique. As the brainchild of Dolly Parton (fun fact: she grew up in this area), it's full of southern charm and hospitality.

While you'll get your fill of thrill rides, roller coasters and water rides just like other theme parks, at Dollywood you'll also be able to ride a steam engine train, watch craftsmen demonstrate their crafts and catch one-of-a-kind bluegrass/country shows.

More amazing experiences include listening to southern gospel performers and seeing the changing leaves during the Harvest Festival (there's also an award-winning Christmas festival, too!).

And to close out your Tennessee evening, choose Dolly Parton's Stampede or Pirates Voyage dinner show. Plus, there's even a waterpark (Dollywood's Splash Country) if you'd rather cool off and make a splash.

COVID-19 Tip: Dollywood is currently open with safety measures in place. Be sure to check the current policies and operating hours before you head out for a fun day at this theme park, water park and dinner show destination.


Gatlinburg Attractions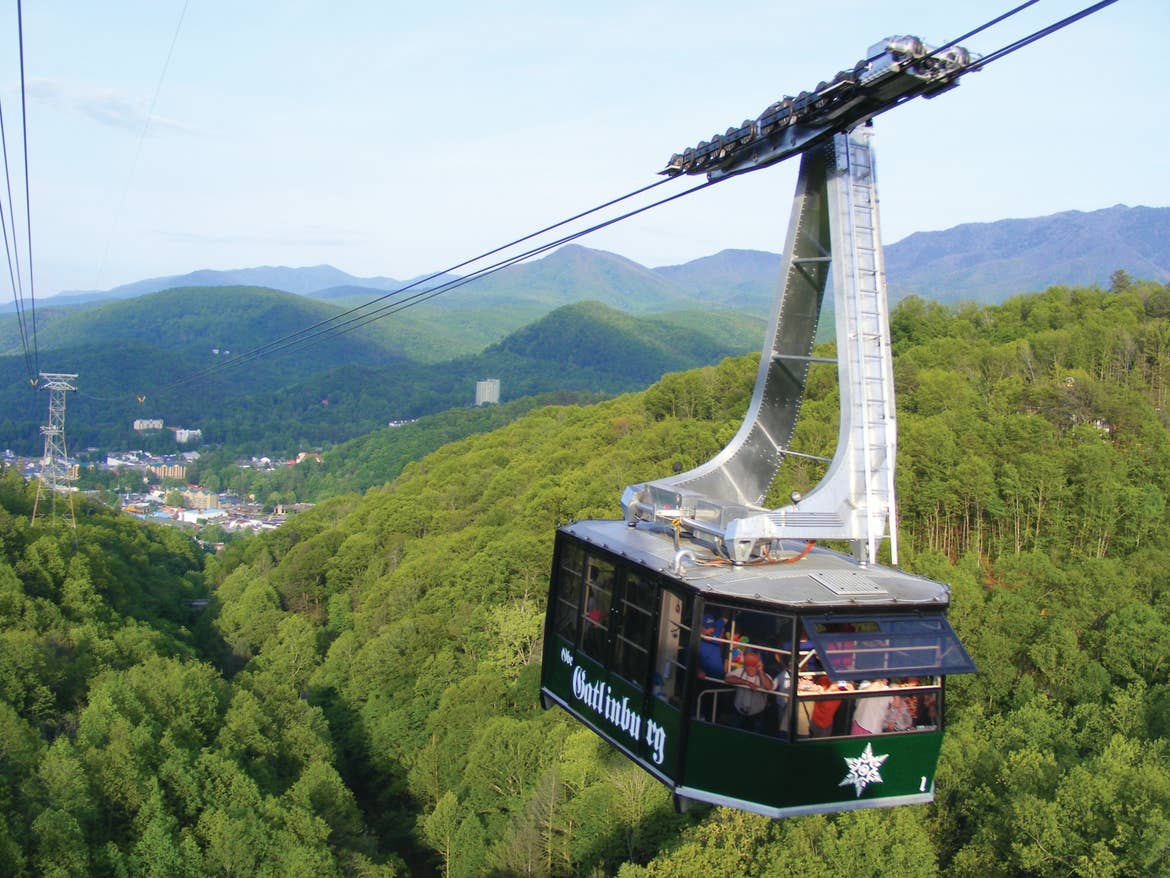 Photo courtesy of Ober Gatlinburg

You'll find many local attractions within a mile or two of the resort that are well worth a visit. Ober Gatlinburg offers skiing and snowboarding in the winter and a mountain coaster, alpine slide, arcade and much more in spring/summer.

Anakeesta is another popular stop with shopping, dining and several attractions for the kids all on top of a mountain.

If you're looking to walk around indoors, Ripley's® Aquarium of the Smokies™ is always a good choice.

And if you're okay with heights, the longest pedestrian suspension bridge in North America, the Gatlinburg SkyBridge, is the area's newest attraction.

Tip: The Gatlinburg Trolley is an affordable way to check out the town. You can leave your car parked while you hop on and off at the different stops you want to visit.

However, a lot of awesome attractions are within walking distance (and do offer limited parking) if you'd prefer that route.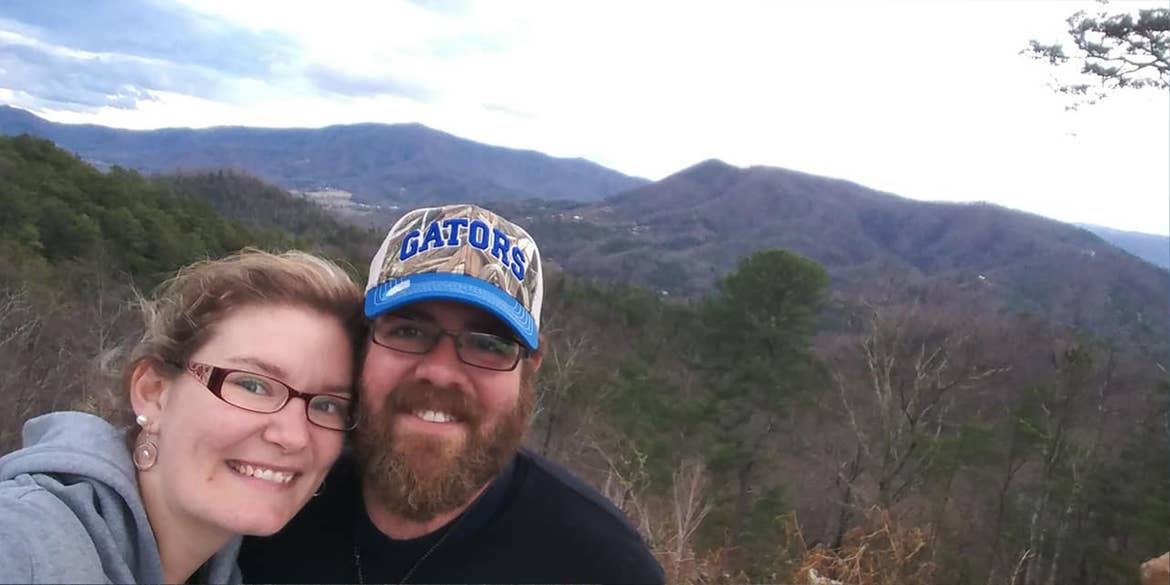 Becca and her husband enjoying the view on Foothills Parkway

These are the top Gatlinburg day trips I recommend when my friends ask me about visiting this area for the first time, but there's so much more than just my favorite five.

You can tour two different caverns, enjoy tastings at several distilleries, hop aboard The Great Smoky Mountain Wheel, discover other attractions and shops in Gatlinburg and Pigeon Forge, or just drive around and see what you find. You'll also want to spend a day enjoying all the fun resort amenities like the pool, waterslides and family center.

Have happy (and safe) travels!

All information is subject to change. This article is a curated guide and is neither sponsored nor considered an official endorsement. Please be sure to check information directly with any/all tours, guides or companies for the most up-to-date and direct details.