Misty Treadway
Misty joined the Holiday Inn Club Vacations family in 2009 and is now the Guest Services Manager at Smoky Mountain Resort. As a native of Sevier County, Misty actually has many generations of family dating back to the original settlement of the Great Smoky Mountains. She has a beautifully blended family of four children with her husband, Eric. In their free time, you'll find them in the majestic mountains and visiting attractions and shows, and in the summer, splashing around in the lake, river or at the local waterpark.
Gatlinburg is a charming town, rich with history and filled with a variety of attractions, shops and restaurants. Not to mention, it sits right on the edge of Great Smoky Mountains National Park, which offers over 800 square miles of hiking trails and outdoor activities.

With so many things to do in Gatlinburg and nearby, the possibilities are endless for anyone visiting the area on vacation. Not sure where to start? I can help with that!

It's quite literally part of my job at Smoky Mountain Resort to help make sure you have a great time in this beautiful area I get to call home.

Check out my list of the top 10 best things to do in Gatlinburg, along with some fun facts about them along the way.


1. Great Smoky Mountains National Park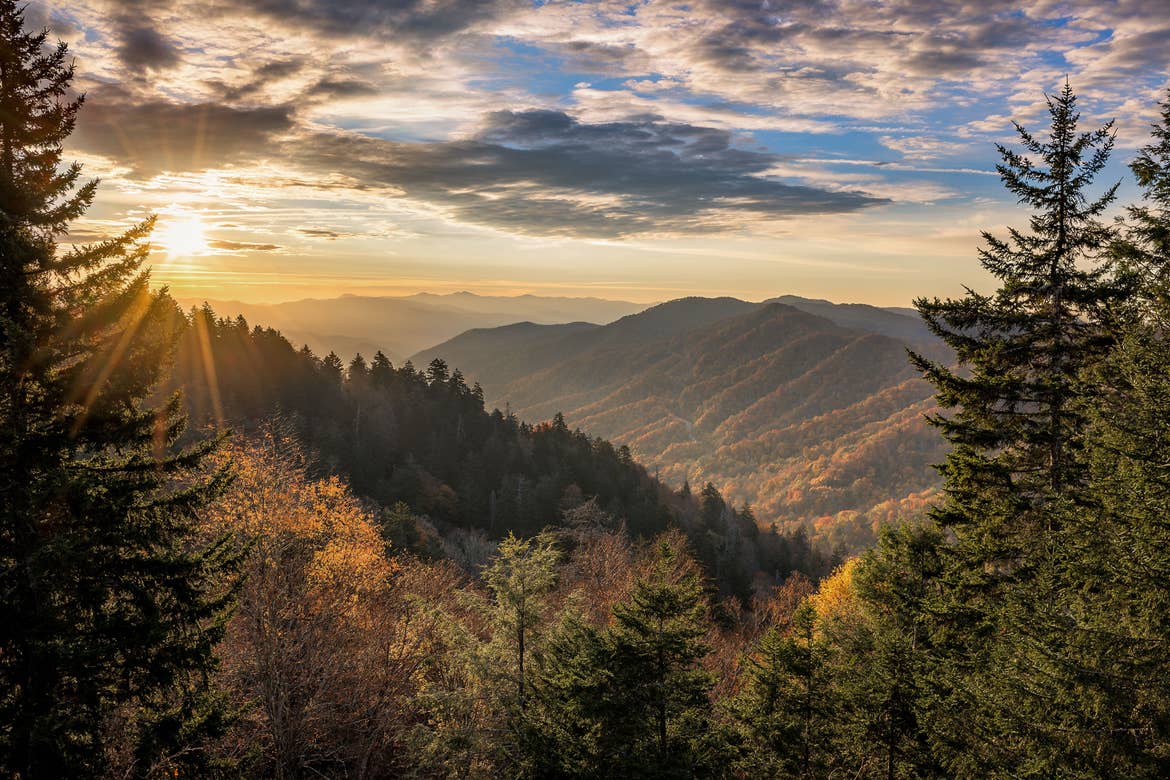 What better way to enjoy quality time together than putting away all your electronics and exploring the beauty of the mountains?

Gatlinburg sits at the foot of one of the best national parks in the country, Great Smoky Mountains National Park. That means you have easy access to over 800 square miles of hiking trails, 100 waterfalls, 150 different species of trees and 1,500 black bears.

(Fun fact: The Great Smoky Mountains are known as the salamander capital of the world! They say that if we took all the salamanders and all the black bears and weighed them both, the salamanders would outweigh the black bears.)

Whether you're hiking with kids or your backpacking buddies, you'll definitely find a trail perfect for your whole group. Below are some of the hikes I'd recommend based on my experiences in the park.

(Pro tip: Since trails range from easy to extremely difficult, be sure to stop by Sugarlands Visitor Center to speak with park rangers about what would be best for your group.)


Sugarlands Nature Valley Trail
For the beginner, start out with Sugarlands Nature Valley Trail, which is considered an easy trail at only 0.5 miles. It's paved and stroller and wheelchair accessible.


Mt. LeConte Trail
For the far more adventurous, hike the 11-mile roundtrip Mt. LeConte Trail. It's considered a strenuous trek that reaches 6,593 feet in elevation.


Grotto Falls Trail
This is my family's favorite trail as we have ventured on it many times, once while carrying a baby in a pack.

Grotto Falls Trail meets up with part of the old-growth forest that leads you to a 25-foot waterfall. (Fun fact: This is the only waterfall in the Smokies that you can actually walk behind.)

The old-growth forest makes up approximately 25% of the park and is the untouched area from when the park was a logging community.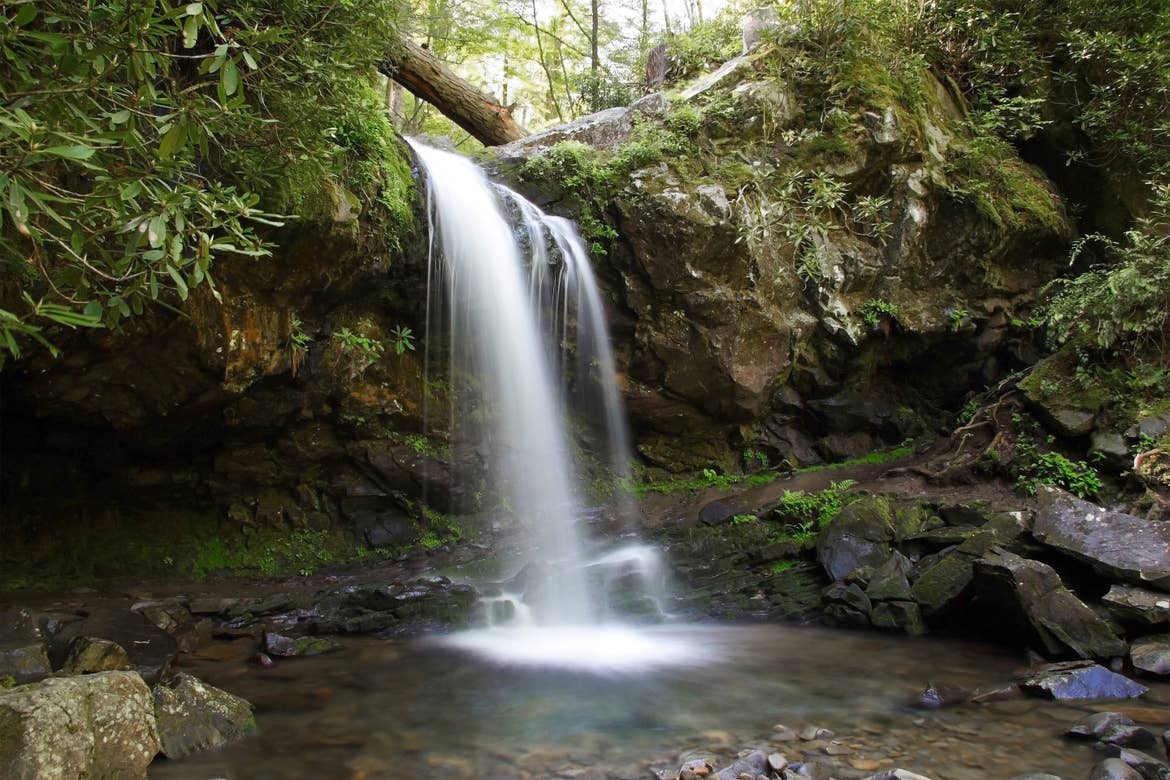 Injun Creek Trail
Injun Creek Trail is not nearly as popular of a trail as others because it's unmarked and can't be found on the park map. But that doesn't make it any less amazing.

During this moderately rated trail, you'll walk alongside the river for a long while and come across an old Indian burial ground.

(Fun fact: People think this trail was named based on the misspelling of Indian, but it's actually a misspelling of engine. In the creek just beyond campsite number 32, there was an engine used for logging that fell in the creek.

They used Clydesdale horses to try to pull it out but couldn't get all the pieces. You can still find the wheels of the engine in the creek, but you have to be very observant as you can easily walk right past them.)


Programs & Passports
If you want to dive a little deeper into the national park, ask any of the visitor centers about the Jr. Ranger Program for children ages 5-12, or the Not So Jr. Ranger Program for ages 13-130.

Oh, and if you're looking to create a national park travel tradition, buy a Passport book from one of the visitor centers, too, so you can keep track of all your outdoor adventures.


2. Cades Cove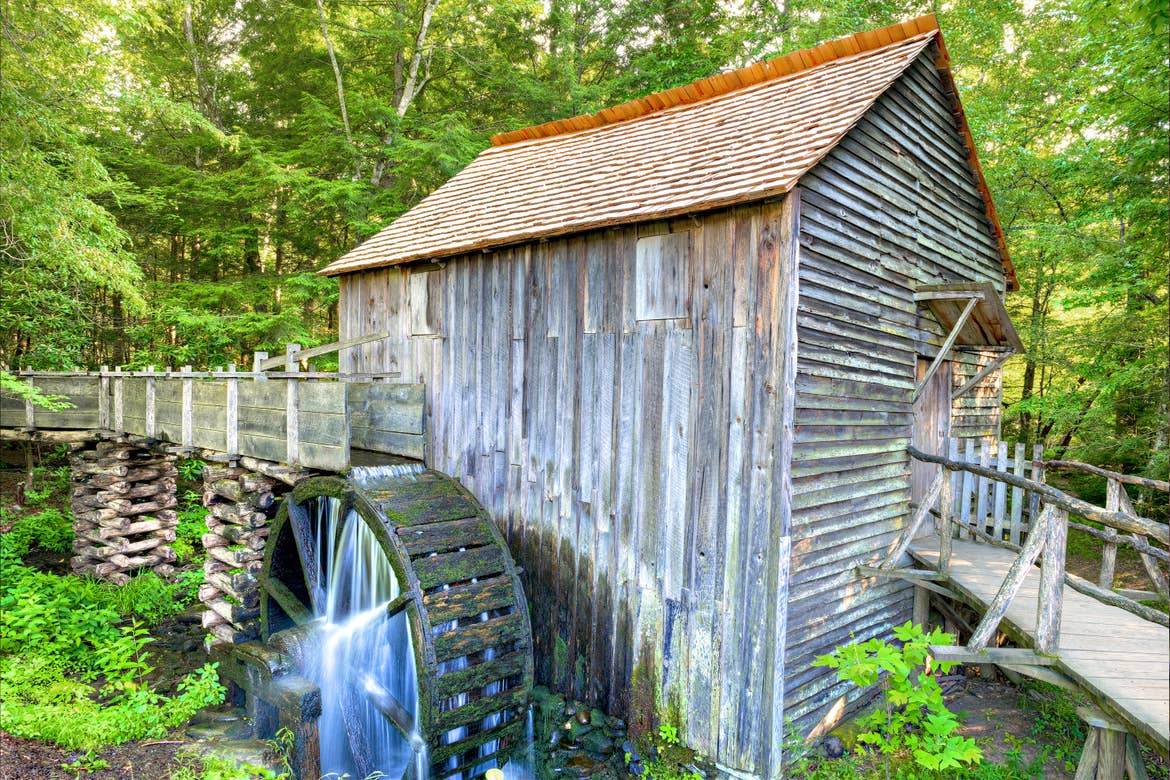 Cades Cove is the perfect Gatlinburg day trip idea. It's an 11-mile scenic drive and the most visited part of our national park.

The flourishing valley dates back to the early 1800s and still has standing cabins from the original settlement that you can explore.

It's a great place to catch a glimpse of wildlife, but the key is to go early in the morning or later in the afternoon. There are several hiking trails and they also have bicycles available for rent to ride around the cove. It's about a half-day to a full-day adventure, so be sure to pack plenty of snacks and water.

(Fun fact: Make sure to visit the Primitive Baptist Church in the cove. When you enter the church, look up at the ceiling. You'll be able to see the many handprints of the men who built the church. The sap in the green wood that was used has forever preserved their prints.)


3. Cherokee Indian Reservation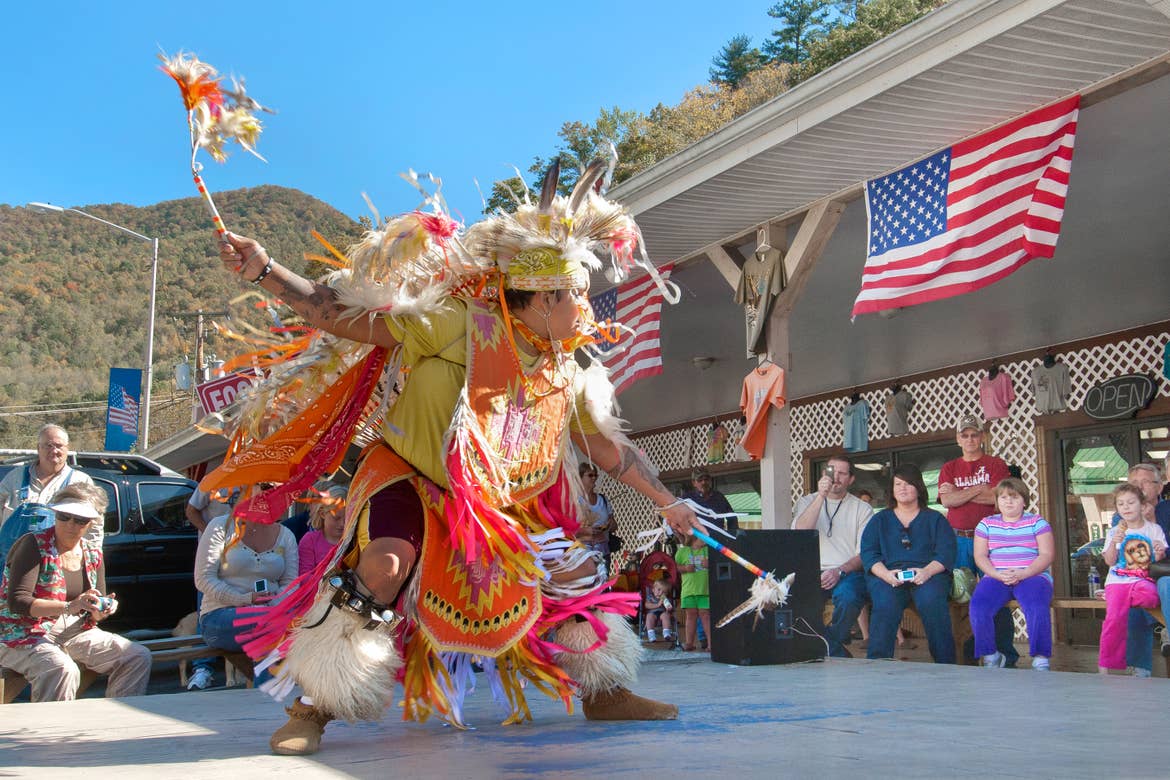 Photo courtesy of Swain County TDA / Chamber of Commerce

Cherokee is equally as historic as Gatlinburg, and in the summer, you can learn all about their tribal story through live demonstrations at the outdoor theater, Unto the Hills.

Pro tip: When you first enter Cherokee, be on the lookout for elk grazing in the meadows near Oconaluftee Visitor Center.

Some things to do in Cherokee include:

Splashing around in the river or having a picnic nearby
Doing a little gambling at Harrah's Cherokee Casino Resort
Visiting the Great Smoky Mountains Railroad, which hosts special, seasonal train rides, such as the Polar Express and Peanuts the Great Pumpkin Patch Express.
4. Newfound Gap Road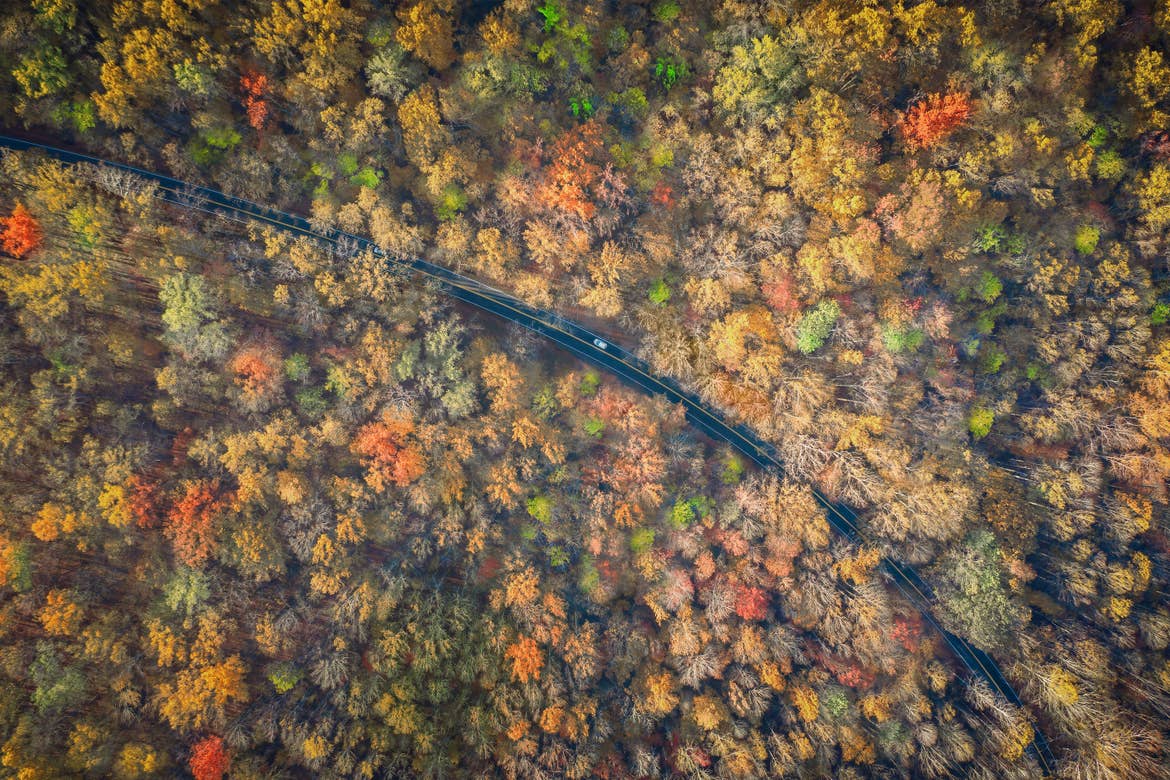 The drive through the national park over to Cherokee, NC, provides several breathtaking views.

A favorite stop for many is at the top of the mountain at Newfound Gap. There, you can take a photo at the TN/NC state line with one foot in Tennessee and the other foot in North Carolina.

This is also the location of the historic Rockefeller monument where Theodore Roosevelt dedicated the national park to the people.

Along the way, you'll find the road that leads to Clingman's Dome, which is the highest point we have in the Smokies. It's a short hike, but very steep, so be prepared for the incline if you decide to visit.

(Fun fact: There's a "secret" tunnel under Clingman's Dome Road that was said to connect part of the Appalachian trail so that passersby would be safe from traffic. You can still access the tunnel, with caution, of course.)


5. Townsend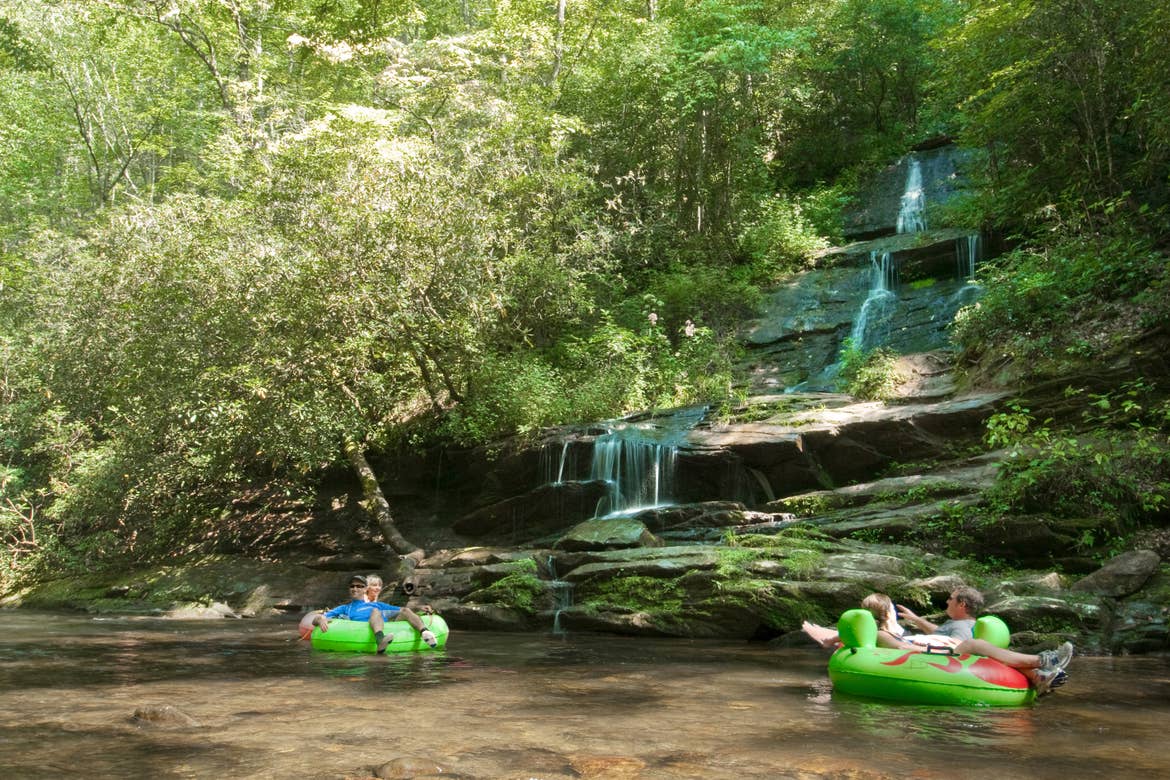 Photo courtesy of Swain County TDA / Chamber of Commerce

Townsend is known as "the quieter side of the Smokies" and it offers a true off-the-beaten-path experience.

The most popular activity in Townsend is river-tubing. You can spend all day on the river, either taking a relaxing float trip on the lower river or tackling the rapids of the upper river for a more exhilarating ride.

Little River Railroad Museum is also a great stop in Townsend. It commemorates when the park was a logging community. Just outside, you'll see a restored engine that was used at the logging camps, which is a great little photo op.

Townsend is also home to Tuckaleechee Caverns, also known as the "greatest site under the Smokies." The caverns house a waterfall and, although you may not be able to see it from top to bottom, the cascading falls extend over 200 feet.


6. Dollywood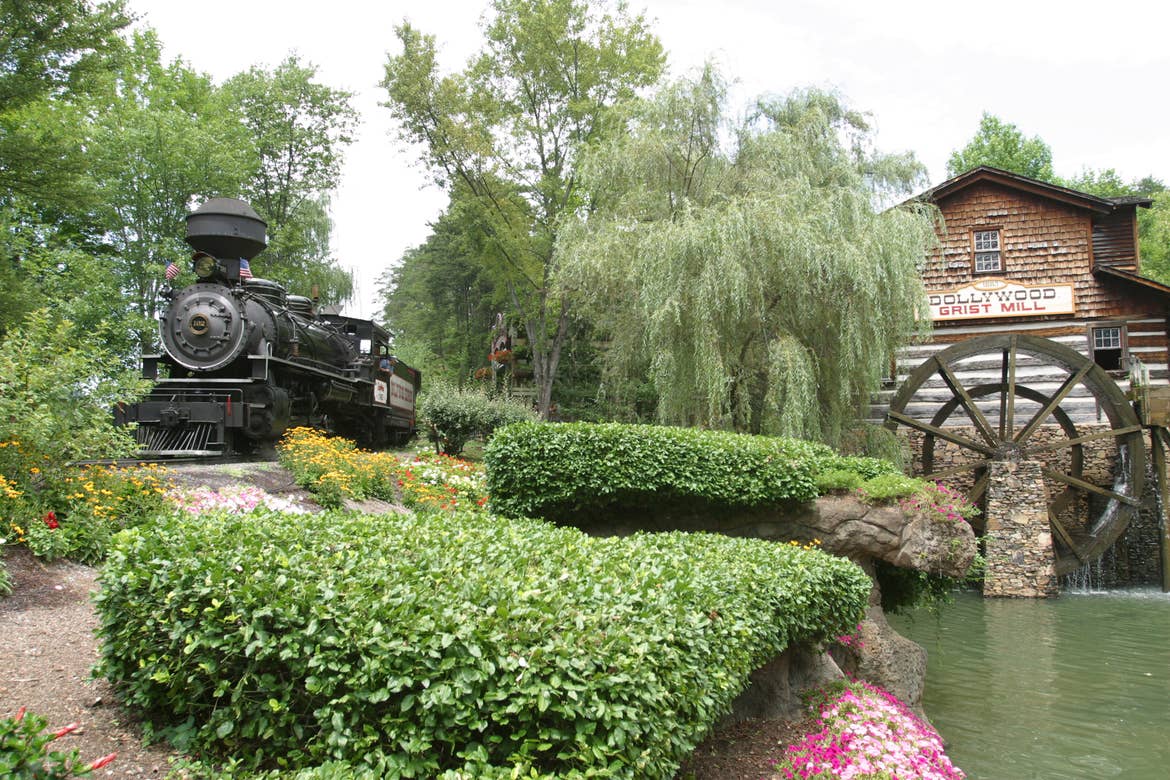 Photo courtesy of Dollywood

Dollywood is an amusement park for the young and young at heart. Most of you may know who Dolly Parton is and if you don't ... she is definitely worth Googling.

With several themed areas throughout, lots of thrill rides, different shows and plenty of places to eat, the park offers a fun-filled day for everyone from young kiddos to older adults.

In the crafters' area, you'll still find Blacksmiths hard at work creating beautiful metal gifts, knives and so much more. And at the Grist Mill, you'll have the most delicious cinnamon bread ever.

I've been to Dollywood many times throughout my life, and I didn't know about the world's best cinnamon bread until my amazing mother-in-law introduced it to me when I was 28.

At the first bite, I could not believe I had gone 28 years without knowing of this scrumptious treat. Don't be like me; go get that cinnamon bread!

(Fun fact: There's a replica of Dolly's small two-room childhood home right in the middle of the park. It's off to the side, so not many people notice it while there. It was built and decorated by her family so that it would be as accurate as possible.)



7. Anakeesta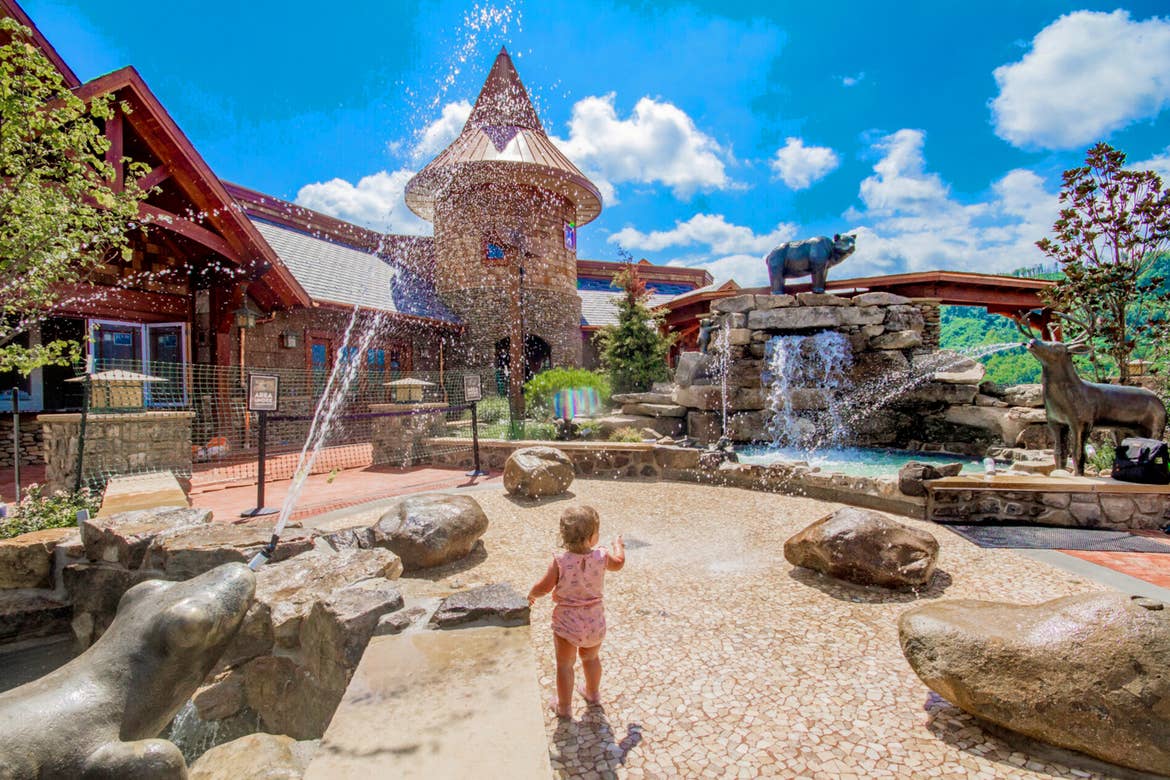 Photo courtesy of Anakeesta

What started out as a chair ride up the mountain to scenic views has turned into one of the greatest attractions in Gatlinburg, if not all of Sevier County. Anakeesta has added several elements over the years to make it one of the most unique experiences in the Smokies.

You can walk through the treetop bridges, zoom down the mountain on the coaster, race your way through the zip lining course or enjoy the views from its latest addition, AnaVista Tower. The height of the tower on top of Anakeesta makes it the highest point in Gatlinburg and comes with 360-degree views.

Anakeesta is the perfect attraction not only for families, but also for Gatlinburg girls' trips, couples' getaways and even just exploring solo.

With all the exciting things going on at Anakeesta, my favorite remains the same. I love to sit in one of the chairs and just enjoy the view of the mountains.

It's so peaceful, even being surrounded by all the noise of the park. It brings meaning to the old phrase "sit for a spell" because when I sit overlooking the mountains from this view, I am truly under their spell.

As I look out at the vast mountain range, everything suddenly feels right in the world if only for 5 minutes.


8. Gatlinburg Skylift & Skybridge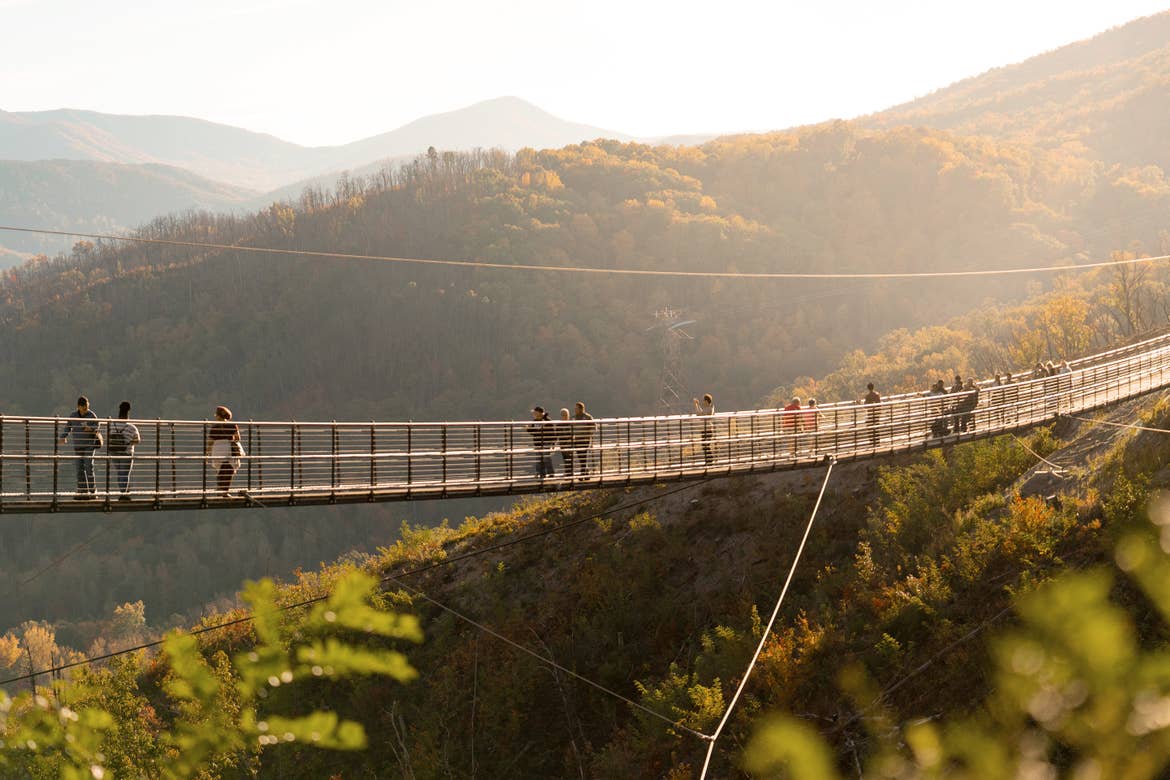 Photo courtesy of Gatlinburg Sky Lift Park

No matter where you are in Gatlinburg, you'll be able to see this massive bridge located on the top of the mountain right behind downtown Gatlinburg. The Skybridge is the longest pedestrian suspension bridge in the U.S. at 680 feet.

At this time, the only way to get to the bridge is to ride one of the skylift's bright yellow chairs up the side of the mountain. This bridge is not for the faint of heart. At its midpoint, it's 150 feet high!

Did I mention that I am not a fan of heights (and by not a fan, I mean TERRIFIED)?? And I don't think I mentioned that the center 30 feet is GLASS either! Who in the world wants to walk on 30 feet of glass while being 150 feet off the ground??

I thought the idea was insane, but what was really insane was that I did it — twice! And so have thousands of other people since it opened.

Honestly, the view, the excitement and the intensity are all worth it! All it took was someone calling me a chicken, and I had to prove them wrong. What will it take for you to cross?

(Fun fact: They have a hashtag called PassTheGlass that many people don't know about. Check it out on social media and use it when posting your photos.)


9. Fowler's Clay Works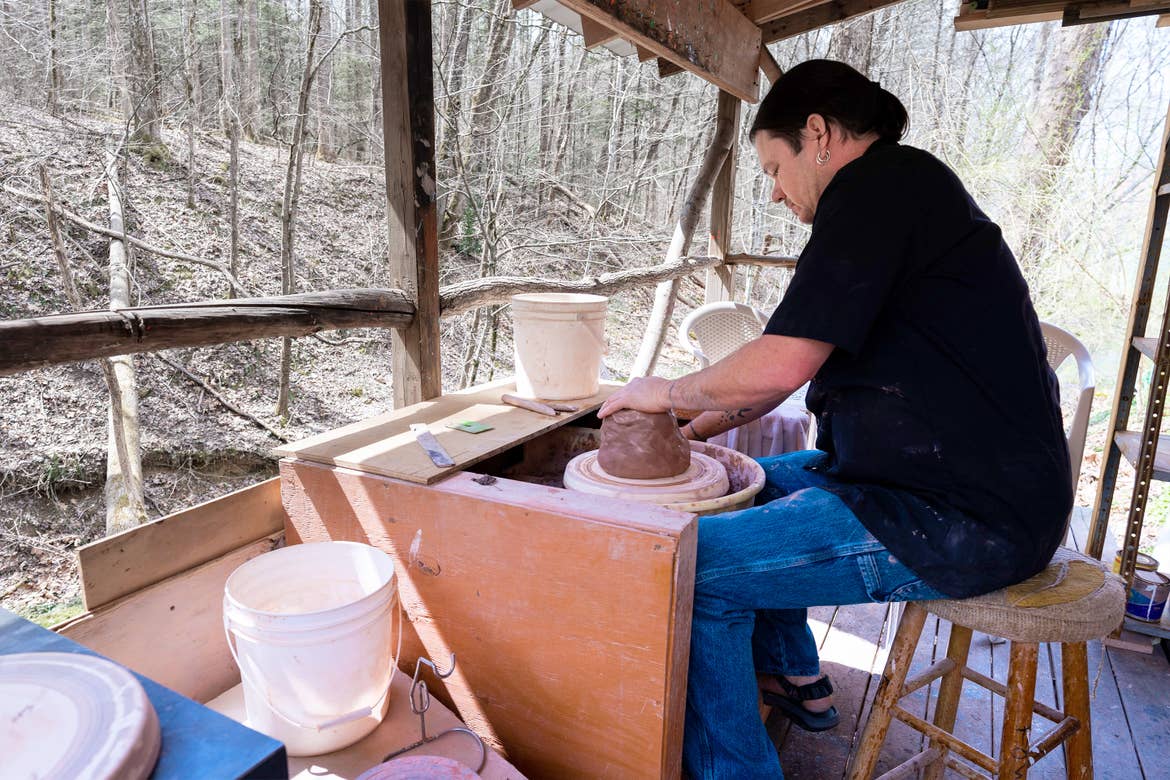 Photo courtesy of Fowler's Clay Works

Fowler's Clay Works is a hidden gem in the arts and crafts community. It's not just any pottery store where you shop around for unique pieces and souvenirs.

At Fowler's, you roll up your sleeves and jump right into creating your own masterpiece. It's a super unique experience unlike many others in the Gatlinburg community, and it's perfect for both adults and kids.

If you're interested in making your own work of art, be sure to schedule an appointment on its website ahead of time.


10. Apple Barn Village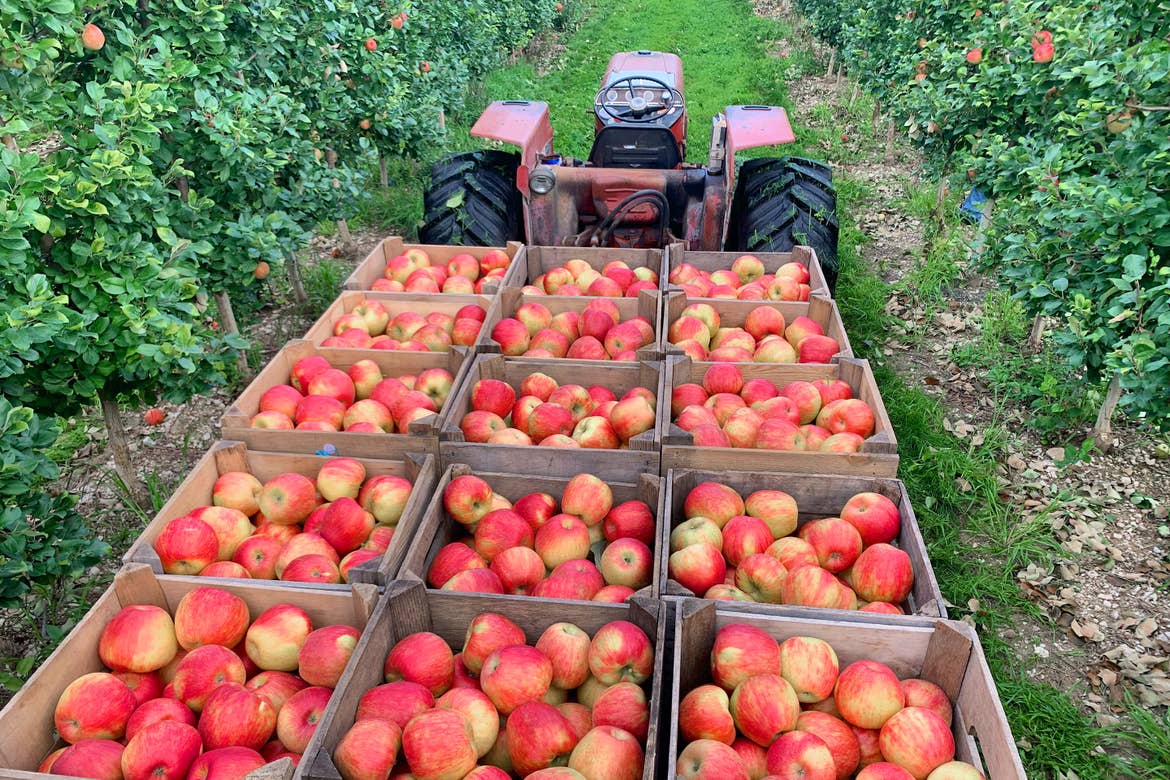 Tucked away just off the main parkway in Pigeon Forge, right beside a large apple orchard, you'll find Apple Barn Village. There, you can sip on crisp apple cider while enjoying a fried pie from the Cider Mill and General Store.

The general store is an actual barn that was built in the early 1900s and converted over many years later (thus the name Apple Barn). There's also the Candy Factory and Apple Pie Kitchen, where you can find just about anything to satisfy your sweet tooth.

To end your day here, enjoy a nice southern, homestyle meal at the Farmhouse Restaurant or the Farmhouse Grill. Then sneak over to the creamery to get a malt for dessert before grabbing a bottle of apple wine from the winery.

(Fun fact: If you're visiting for a fall getaway, you can watch apples be pressed into cider at the Cider Room. The best part is that you get to taste it, too!)


A Few More Bonus Ideas
Above and beyond my top 10 recommendations above, we really do have something for everyone in Gatlinburg.

For the curious type, we have Ripley's Believe It or Not, which includes an aquarium that houses over 10,000 sea creatures.

For the outdoorsy type, we have hiking, zip lining and horseback riding.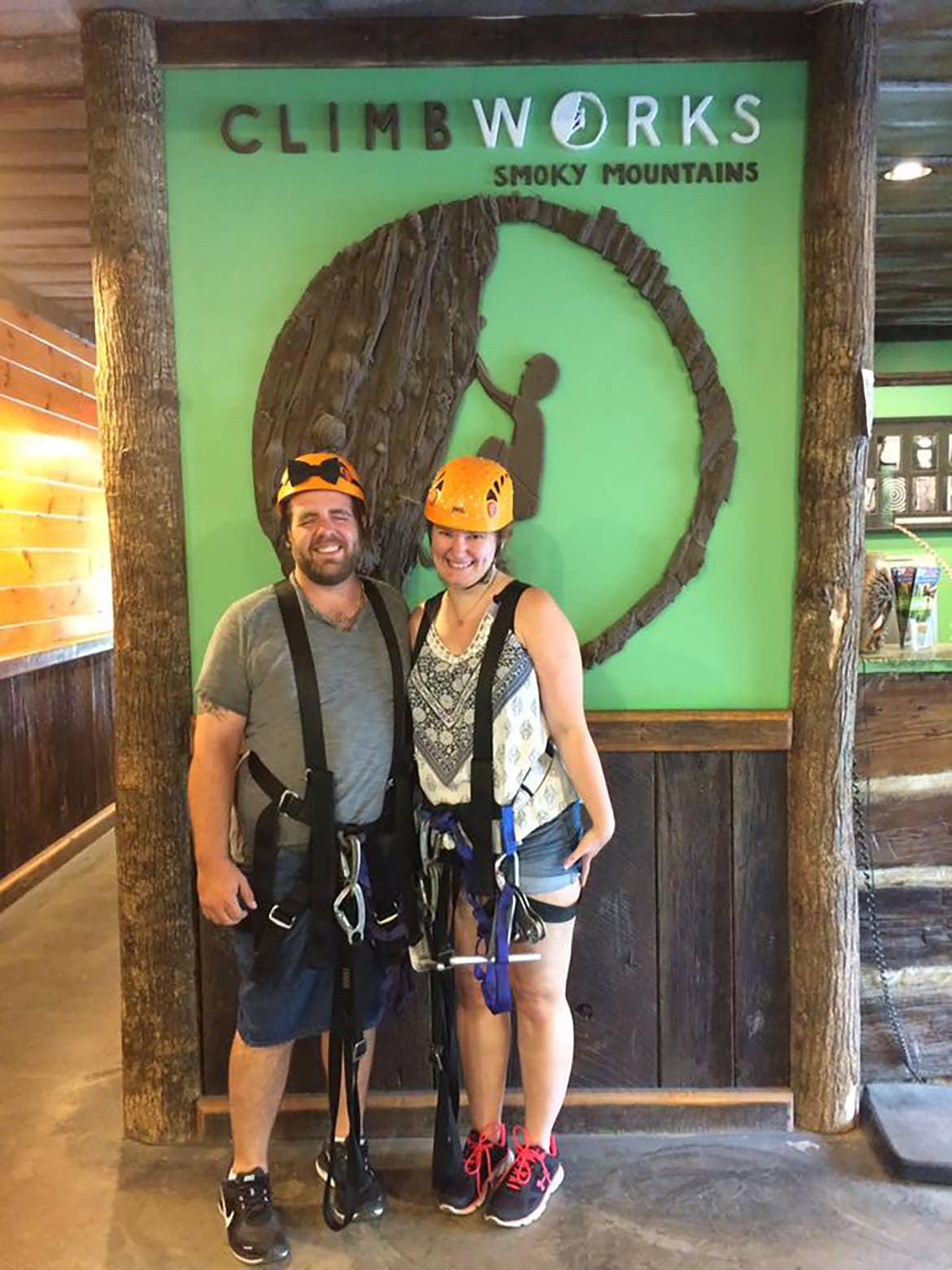 Becca (team member and Checking In blog contributor) getting ready for zip lining, one of the most exciting(!) ways to see the Smokies.

For foodies, we have delicious, local places to eat, such as The Peddler Steakhouse or The Greenbriar Restaurant.

For the artsy type, we have a great local arts and crafts community. Originally known as White Oak flats, Gatlinburg was actually filled with crafts made by carvers, potters, weavers, leatherworkers and silversmiths, and you can find similar artists nowadays, too.


Where to Stay for Your Gatlinburg Adventures
Now I'm definitely biased, but I think Smoky Mountain Resort is the perfect spot to call "home" for Gatlinburg fun.

We have spacious villas with full kitchens to cook meals in, washers and dryers and large living spaces. There's just nothing like gathering in the living room by the warm fireplace for family movie night or soaking in the big tub after a day of hiking.

Plus, we have our Splash Hollow indoor water play area for children of all ages, indoor and outdoor pools, hot tubs, special activities, outdoor firepits and more.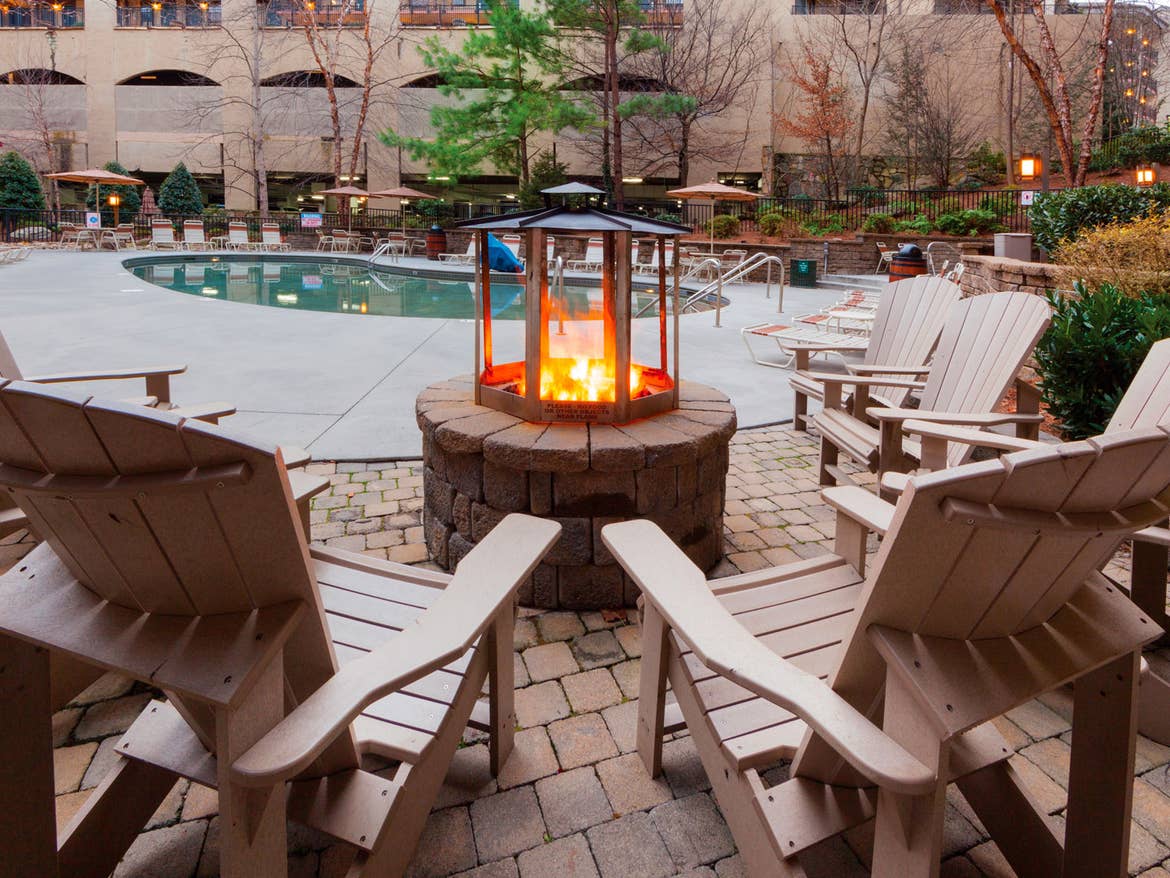 Pools + fire pits = a great way to end a day of Gatlinburg adventures.

If you're staying with us, be sure to stop by and say hi! My team and I are happy to help you create an amazing vacation experience.

No matter where you stay, I hope you're able to truly enjoy what the area has to offer. With so many things to do in Gatlinburg and nearby, whatever you're looking for on your vacation, I assure you that you can find it here.

"May your adventures bring you closer together, even as they take you far away from home."- Trenton Lee Stewart
Picture Your Gatlinburg Getaway
Want to see what your vacation in the Smokies could look like? Let the Powers family give you a peek inside their family vacation filled with gorgeous views from way up high, hiking fun back on solid ground and ways to wind down after all that excitement.
All information is subject to change. This article is a curated guide and is neither sponsored nor considered an official endorsement. Please be sure to check information directly with any/all tours, guides or companies for the most up-to-date and direct details.