Monet Hambrick
Monet is a family travel blogger, freelance travel writer and author of the children's book "The Traveling Child Goes to Rio de Janeiro." Her blog, The Traveling Child, inspires parents to travel the world with their kids, while providing tips to make it easier and affordable. Her motto is, "If kids live there, kids can visit," and you'll often find her family exploring destinations you might not expect to be "kid-friendly."
Instagram
Facebook
Twitter
Pinterest
Website
Who doesn't love an Orlando vacation? I know our family does … especially when we stay at Orange Lake Resort.

It's great for families because it offers apartment-style villas, so you can have the space you're used to at home.

And between the amazing amenities on-site and the endless opportunities for fun right outside of Orange Lake, it's truly the perfect place for a summer family vacation.

We would know … we've been to 30+ countries on 6 continents and 15 states. We love getaways that allow us to relax, spend quality time together and fulfill the adrenaline junkie in us all, which is why we LOVE Orange Lake.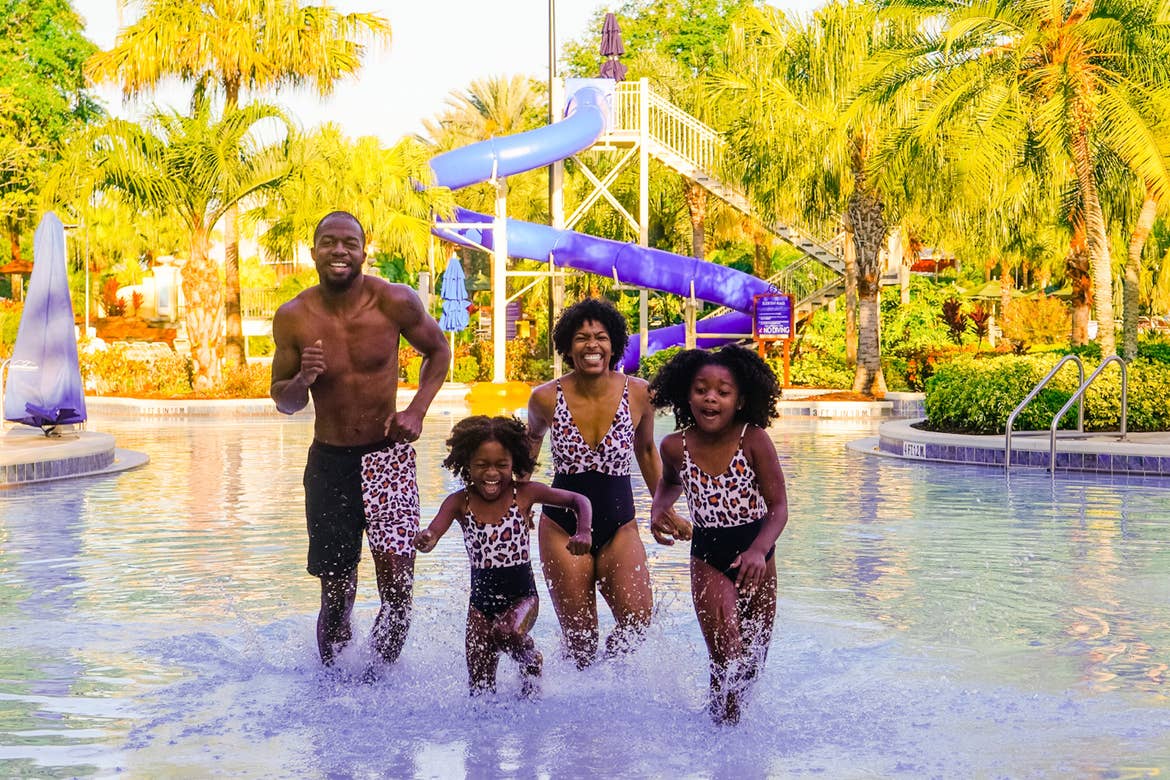 Meet the Hambricks! James, Monet, Jordyn (6) and Kennedy (5).

Growing up, my husband spent many summers at this resort, so reliving those moments with his own kids is truly special. It's so special, we've made it a tradition for us, too, having spent 6 summers of our own there!

So, in the spirit of those 6 awesome summers, here are 6 reasons why you should stay at Orange Lake Resort for your own summer family vacation.


1. Pools, Pools, Pools!
Summer isn't complete without a pool day, and Orange Lake has SO many for you to enjoy — there are actually 7! I don't mean itty bitty pools either — I mean huge, resort-style pools with enough room for everyone.

Each village has its own extra pool flare. We stayed in River Island, which has two big waterslides for those 48" and up. This village is also home to the resort's lazy river and it has a splash pad for younger kids.

At North Village, there's a kiddie pool, splash pad and a slide with no height requirement, so younger kids can really enjoy this one.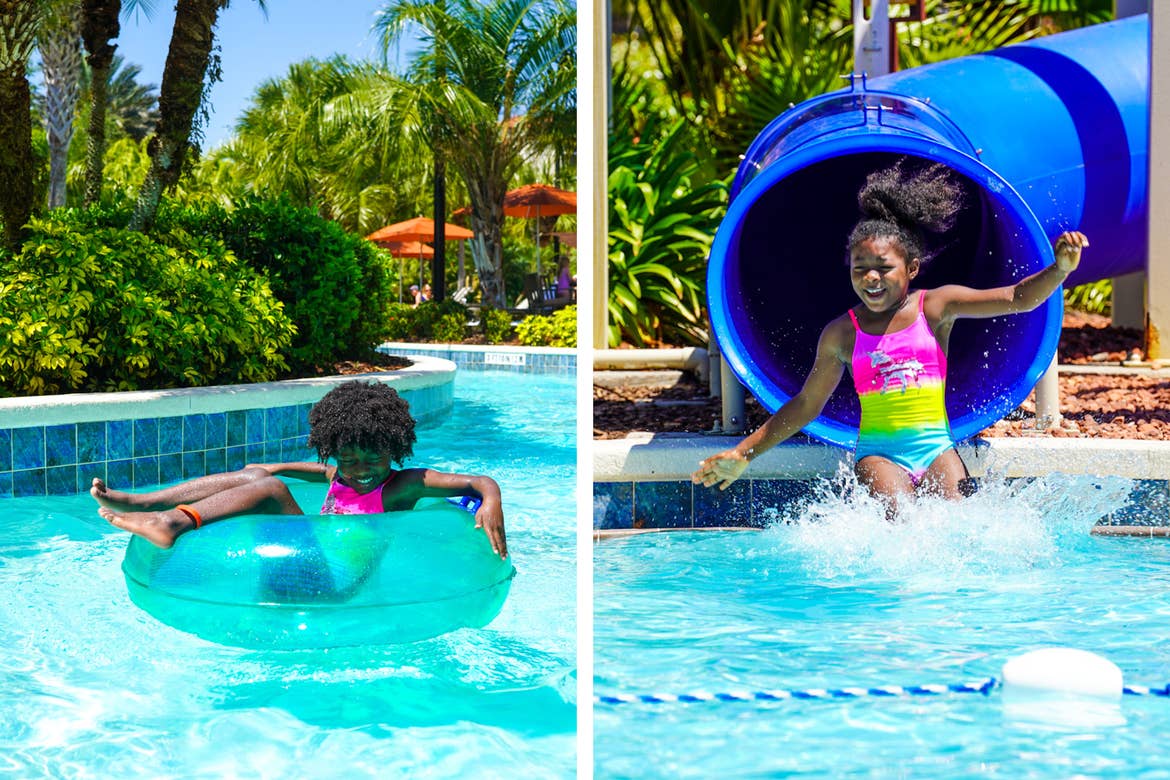 River Island has the lazy river, zero-entry pool, two waterslides (for 48" tall and up) and two hot tubs.


2. Daily & Special Summer Activities
Every day, the resort staff hosts fun activities from movie nights on the lawn and pool to karaoke and fitness classes. Be sure to pick up a calendar to see what's in store that day.

This summer, they're also rolling out special, limited-time activities at all Holiday Inn Club Vacations® resorts.

So, if you and your kiddos love things like tie-dying shirts and other arts and crafts, playing games like water balloon tosses and bingo by the pool, and cool treats like snow cones and ice cream, you'll really love your summer family vacation at Orange Lake.

We might just have to plan another getaway (and road trip!) to its Villages Resort in Texas to squeeze in even more summer fun. I know my kids would especially love to go horseback riding there!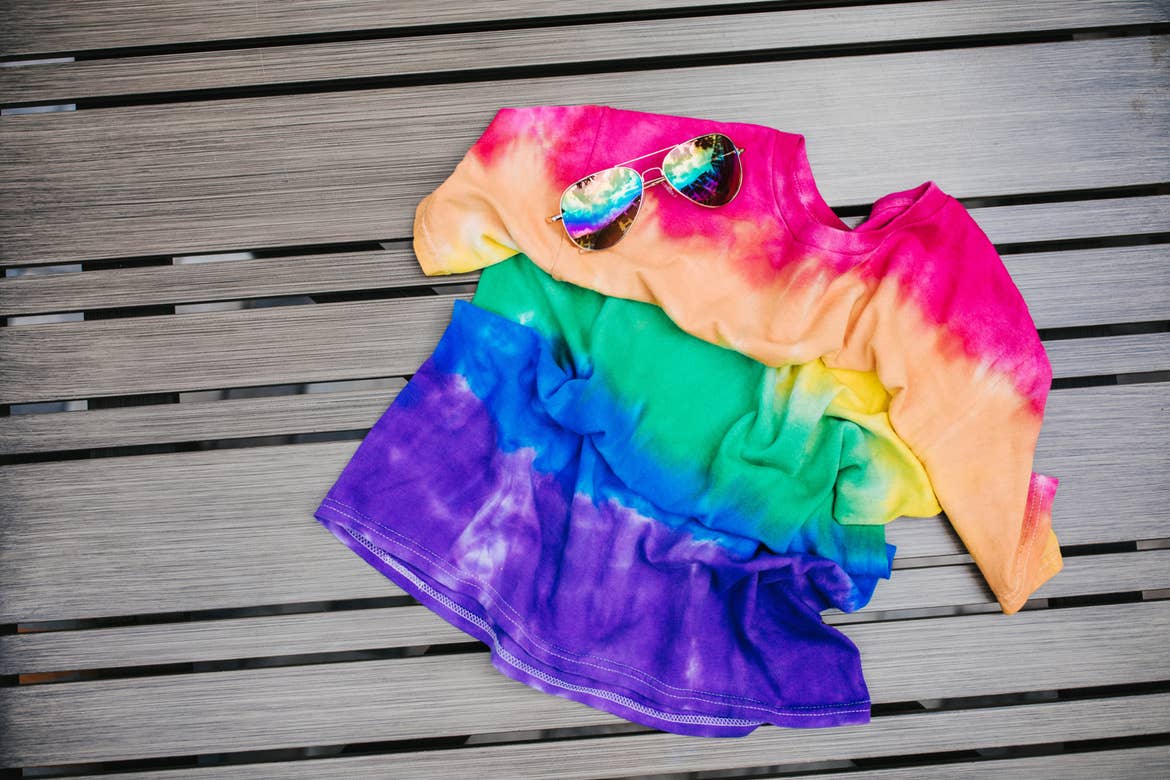 Picture yourself relaxing with a book and a tropical drink while your kids have a BLAST making tie-dye shirts with the Resort Activity Team.


3. Arcades for Days
With three arcades on-site, there's never a dull moment, and it's a great rainy-day activity or if you need a break from the sun.

We had a blast at Water's Edge Arcade in West Village, but there's also one in River Island and North Village, too.

In addition to all the traditional arcade games at Water's Edge Arcade, there's also a two-lane bowling section! The balls here are all one size and weight and much smaller and lighter than traditional bowling balls, which makes it super easy for even the youngest kids to play.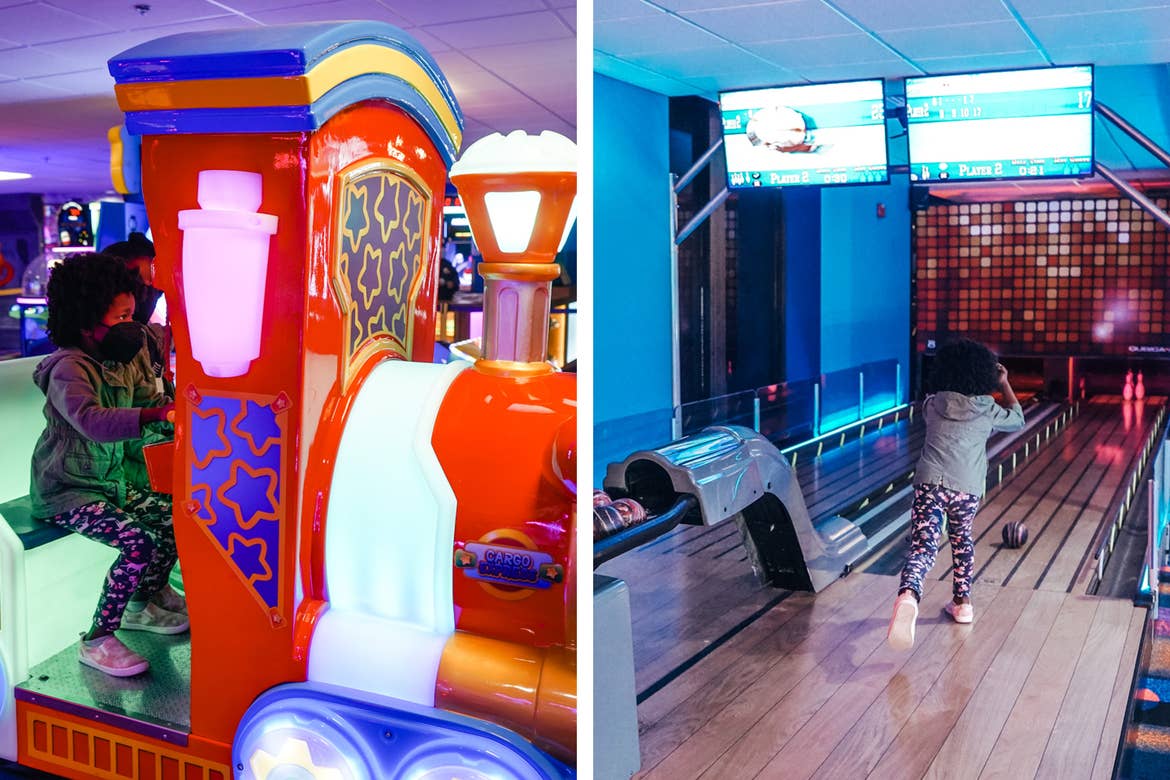 Water's Edge Arcade is in West Village.


4. Mini Golf & Rock Climbing
Every time we stay at Orange Lake, I already know one of the first things my girls are going to ask me to do. "Can we please play mini golf and go rock climbing?"

Jordyn has been trying to finally get to the top of the rock-climbing tower and each visit, she gets closer and closer. This past visit, she and my husband raced to the top.

Both the mini golf course and rock-climbing wall can be found in River Island. Rock climbing is $5 per person for two climbs, and Island Golf is $8 per person for 18 holes.

BUT — both are complimentary for unlimited use if you're staying in a Signature Collection villa like we did! (We LOVED this perk!)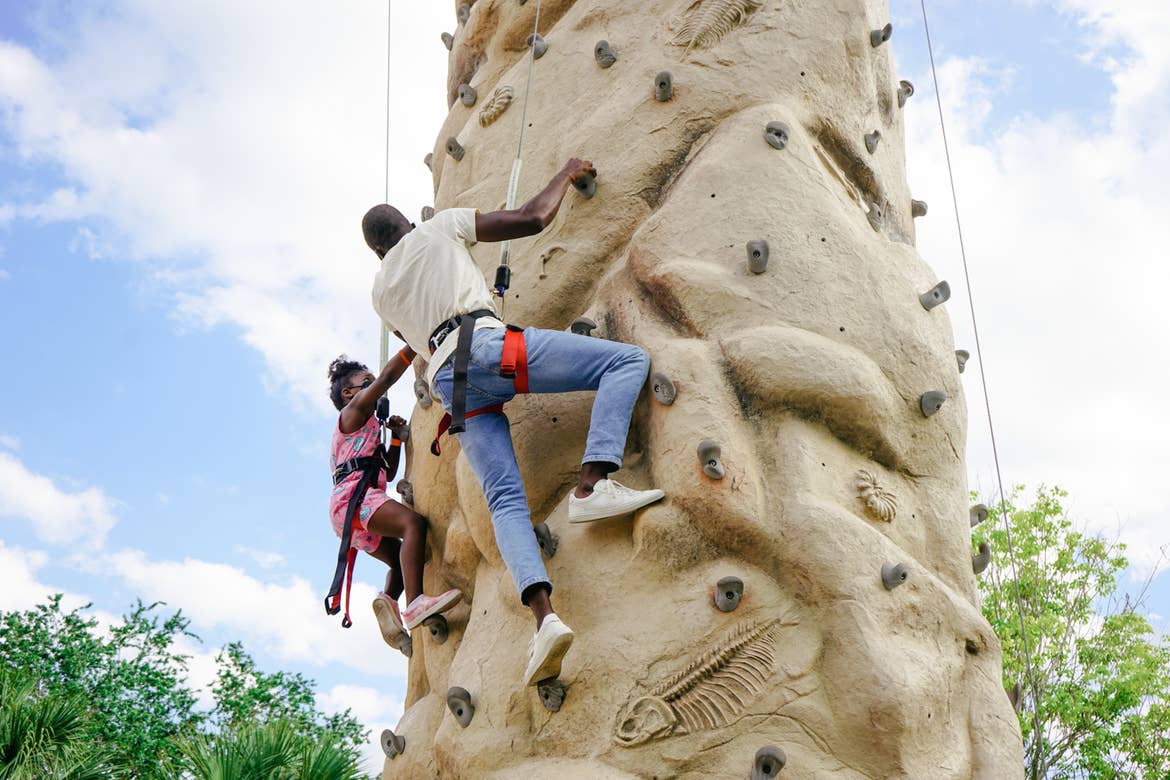 The rock-climbing wall is in River Island next to Splash Shack.


5. Proximity to Orlando Attractions
While Orange Lake Resort has plenty to keep you busy on-site, it's also in a great location to visit attractions, major theme parks and other non-theme-park activities in Central Florida.

(Sections of this massive resort even share a fence with Disney's Animal Kingdom® Theme Park!)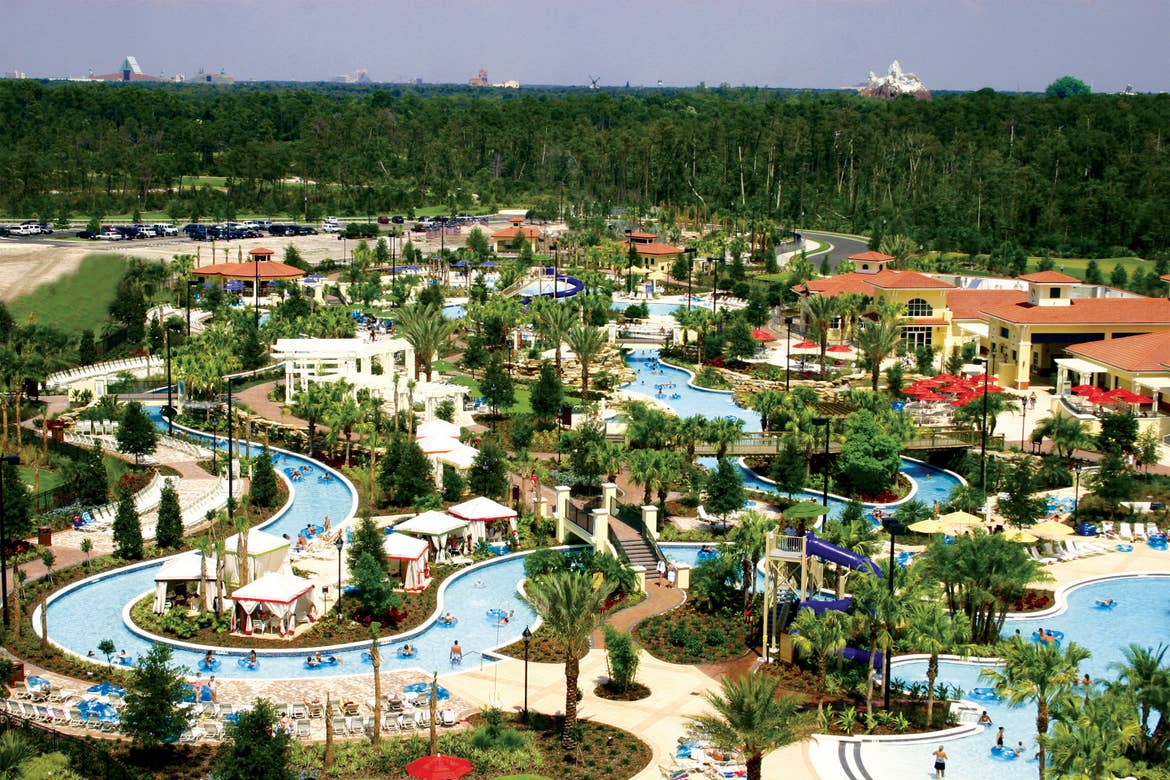 You can actually see Expedition Everest at Animal Kingdom just past the resort!

It's just 15 minutes from Walt Disney World® Theme Parks and 24 minutes from Universal Orlando Resort™ and SeaWorld® Orlando, so you can visit all three easily.

If you're planning a super fun theme park or family Disney trip anytime soon, definitely consider making this resort your home base.

(Oh and if you're taking a couples' getaway, there are plenty of romantic things to do nearby, too.)

While we didn't do any theme parks or date nights on this visit, here are some other family fun things we did in Orlando...


Trapeze Class at the Orlando Circus School
During the summer months, it can rain a lot in Orlando so it's best to have a few rainy-day activities to choose from. One of our favorites was taking a trapeze class at the Orlando Circus School.

This one-hour private class was amazing, and the coaches were so patient with the kids.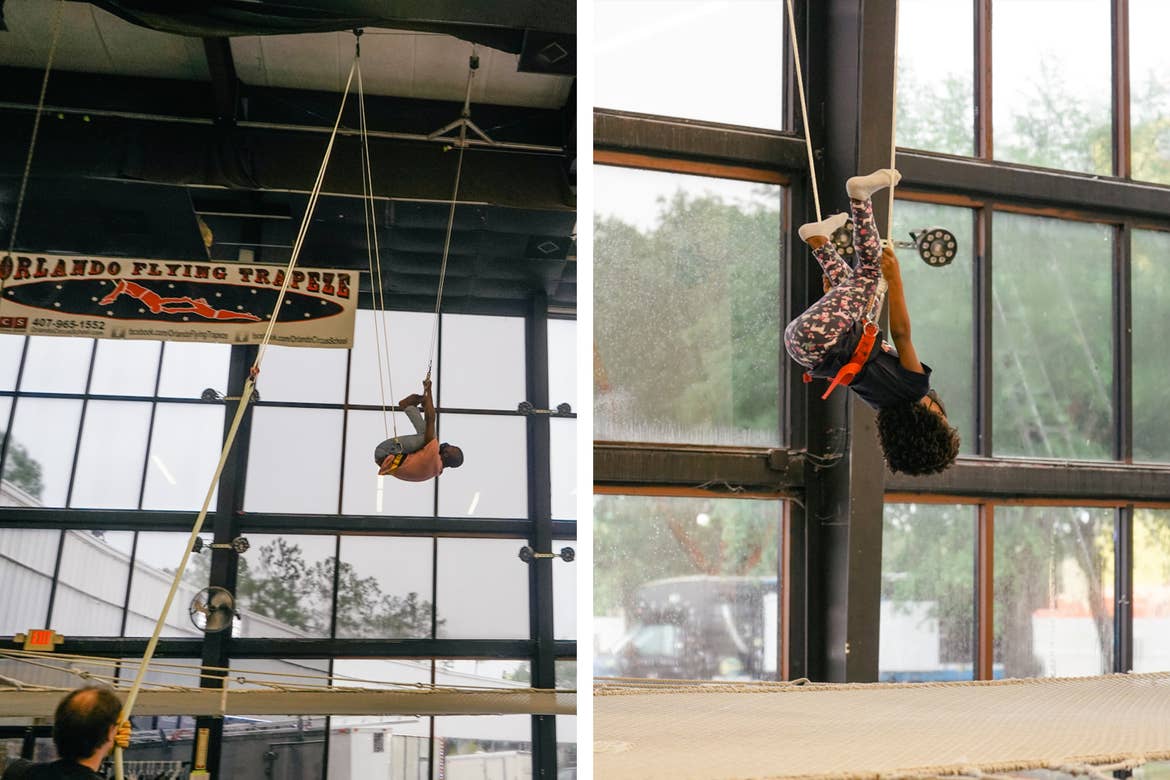 Orlando Circus School is just 22 minutes away from Orange Lake Resort.


The Escape Game
Escape rooms are so much fun and another great activity to beat the hot sun or rain in Orlando in the summer.

The Escape Game on International Drive has a playground-themed escape room that resembles an elementary classroom and play area, so it was perfect to do as a family. We even escaped with 8 minutes left to spare!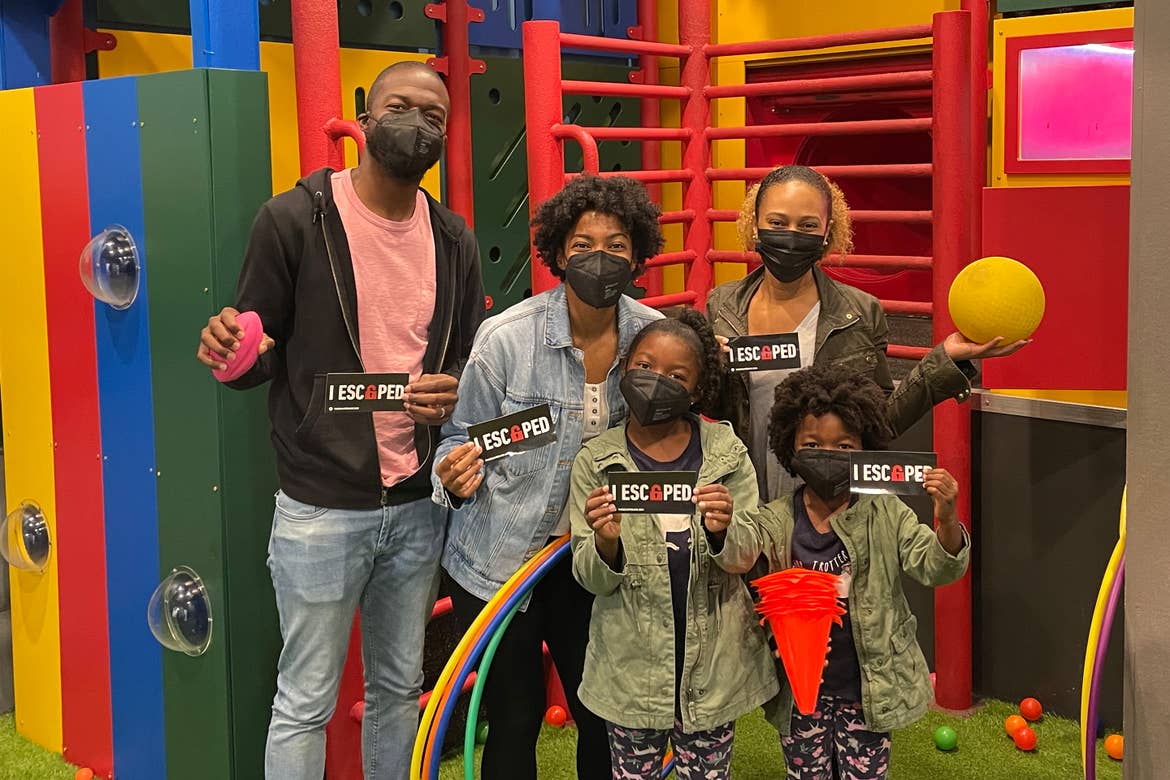 The Escape Game is on International Drive, just 20 minutes from the resort.


Chocolate-Making Class at Farris & Foster's Chocolate Factory
Who doesn't love chocolate?!? At Farris & Foster's Chocolate Factory, you can take a chocolate-making class to whip up your own.

On Monday nights at 7 p.m., it has family night with discounted prices and the ability to make a pound of chocolate. It has tons of toppings and you can make milk, white or dark chocolate.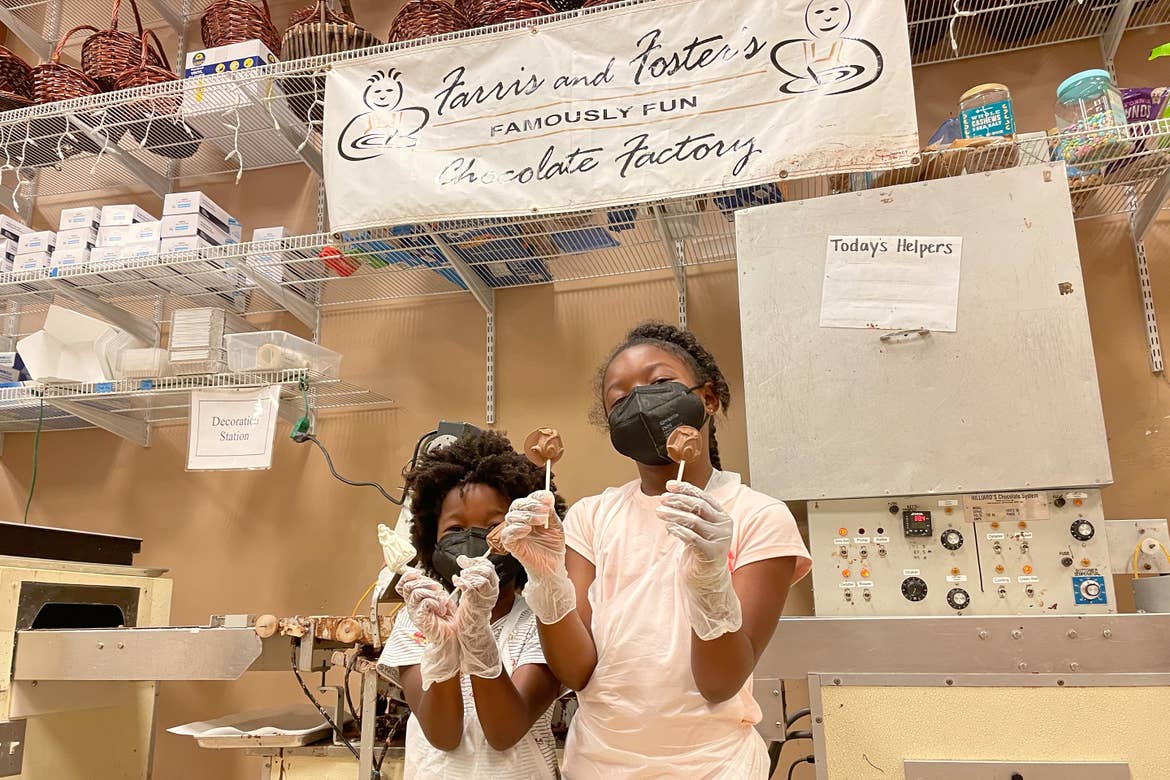 Farris and Foster's is about 40 minutes away from the resort in the Baldwin Park area of Orlando.


Gatorland
If you couldn't tell by our trapeze class, we thrive off thrills and if you want some of your own, check out Gatorland. We personally chose to go here for the zip-lining, and since it's rated one of the top 10 zip-lines in the US, it was major fun.

There are 5 lines you go over, which may not seem like a lot, but as most go directly over alligators and crocodiles, it's super thrilling!

And if you're in a wheelchair, they have equipment for those traveling with disabilities to also zipline!

If you're not into zip-lining, there are still lots of other things to do at Gatorland. It has gator shows, a petting zoo where you can feed goats, an off-road adventure and more. You can even take a picture with a snake and/or alligator.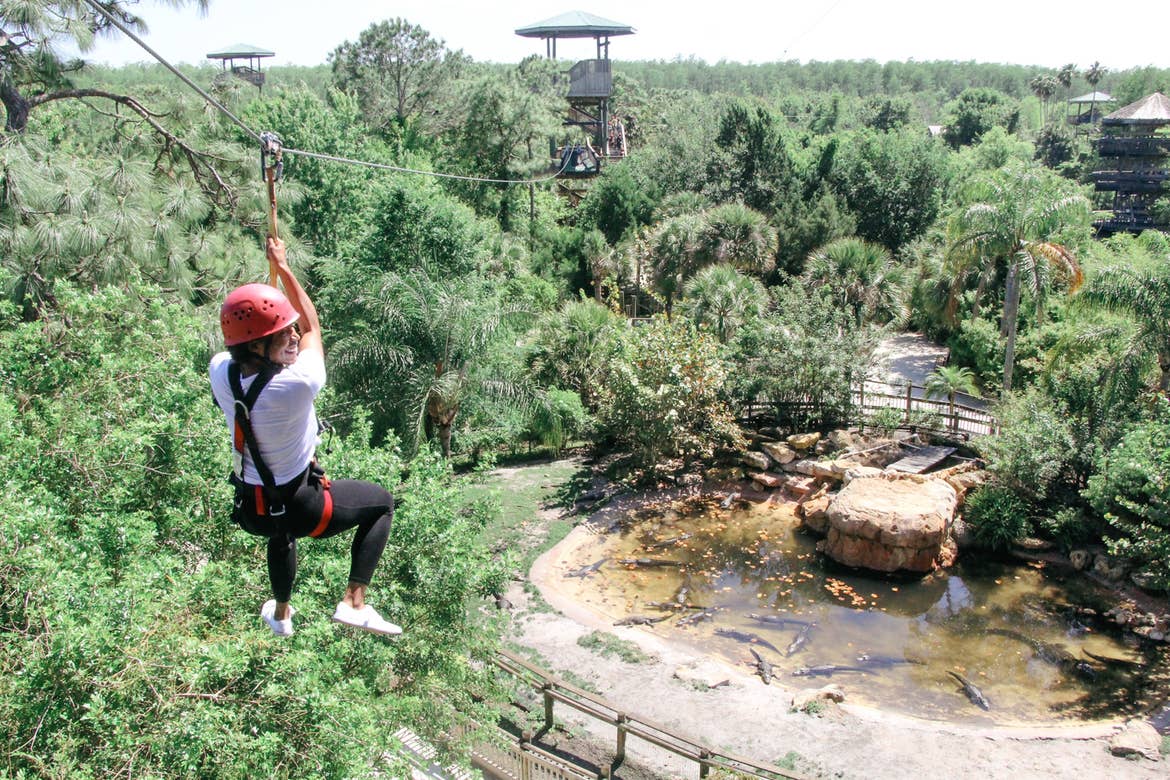 Gatorland is less than 20 minutes from Orange Lake.


6. The Signature Collection Villas
As a family of four, we need space in our accommodations for us to spread out and for the kids to play. It's also equally important for my husband and me to be able to get alone time.

The villas at Orange Lake Resort more than allow for this. With our two-bedroom villa, my husband and I had our own room and the girls got to share one with a bed for each of them, just like they do at home.

There were also a living room and outdoor patio, so we had plenty of places to relax once they went to bed.

The full kitchen and dining room area allowed us to cook meals on vacation and save some money (so we could go out and spend more on fun things!).

For us, the best part about the Signature Collection villas is the perks that come with them. With upgraded seats at the pool, free tubes for the lazy river and unlimited mini golf and rock climbing, it just makes our vacation that much more fun!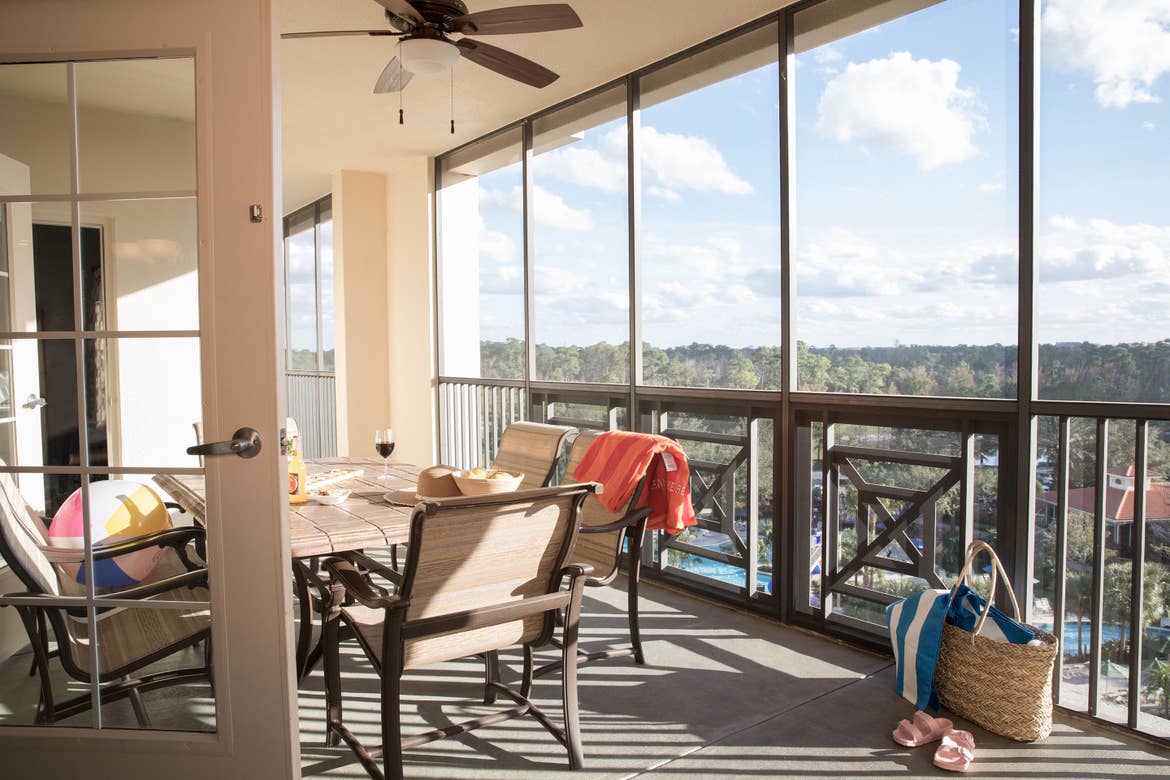 The patio area in a two-bedroom Signature Collection villa in River Island


Until Next Time…
We absolutely love Orange Lake Resort! It's an Orlando hidden gem that we'll keep coming back to year after year. As you can tell, we'd highly recommend it for your own summer family vacations.

With so much room in our villa, lots of activities and restaurants on-site for the days we don't want to leave the property and being close to our favorite Orlando attractions, it's a true winner.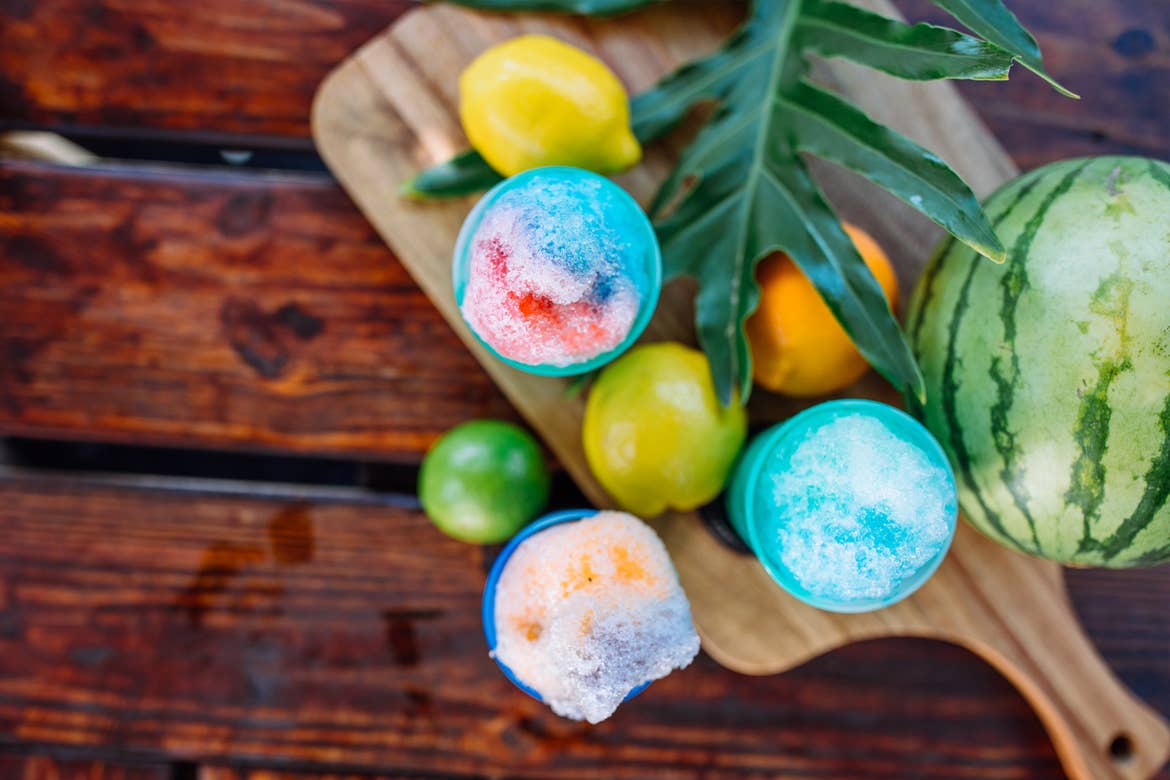 Our guest bloggers are compensated for their writing contributions and honest opinions.

All information is subject to change. This article is a curated guide and is neither sponsored nor considered an official endorsement. Please be sure to check information directly with any/all tours, guides or companies for the most up-to-date and direct details.