Angelica Kajiwara
Recently named one of the top 2021 family travel blogs and mom blogger in DC, Angelica Kajiwara, her husband, her mom and three kids are always up for an adventure! Whether it's a family road trip in their RV, a weekend away at the newest family destination or a Tuesday at their scenic home on Lookout Mountain, this fun-loving family shares the best, the real and the silliness of it all. Her roll-with-it attitude of, "If we can do it, you can do it" makes her blog a must-read (and her Instagram a must-follow).
Instagram
Facebook
Twitter
Website
During our last family road trip from our home in Lookout Mountain, Georgia, to De Soto, Missouri, we spent almost 40 hours together in our minivan.

Yes, just me, my 5-year-old twins (Evie and Asher) and my 3-year-old daughter (Bia). We've been logging the miles since Bia was four months old.

Finding road trip activities for toddlers is my specialty, and I've racked up some serious on-the-road experiences with my three little kids in tow.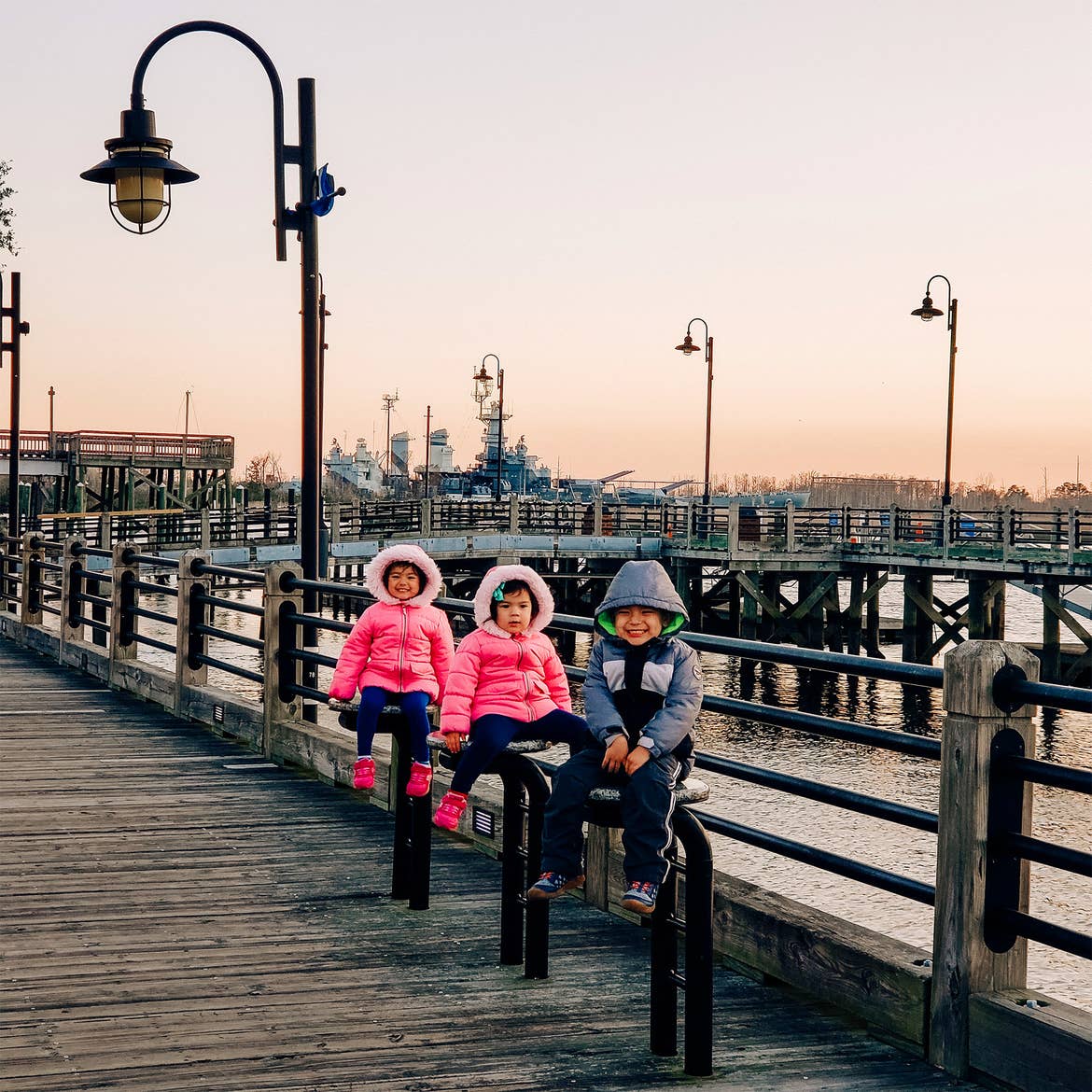 Wilmington, North Carolina | Travel time: 14 hours

My goal is always to reduce tears and time spent in the van. Oh, and stops where I have to take all three kids into a store…

So now, I'm sharing my top road trip activities and tips that have worked for our toddlers.

I hope all this potty-training, carsickness, stuffy-nose-tested expertise helps make your next family road trip much easier!


1. Try to limit technology or save it for the last stretch.
Let's start with the elephant in the car: screens. In our family, we hold off on screen time unless the trip is longer than three hours.

Otherwise, the kids ask for a show the minute we hit the road, and they get very restless after one movie.

If it's a long trip, I wait to bring out the big stuff until closer to the journey's end. After the three-hour mark, we stick to a movie on one screen for everyone.

We tried tablets, and the little fingers couldn't fix a frozen or paused show without me having to pull over. If I can't safely help them from the front seat, it isn't on my list of road trip activities for my toddlers.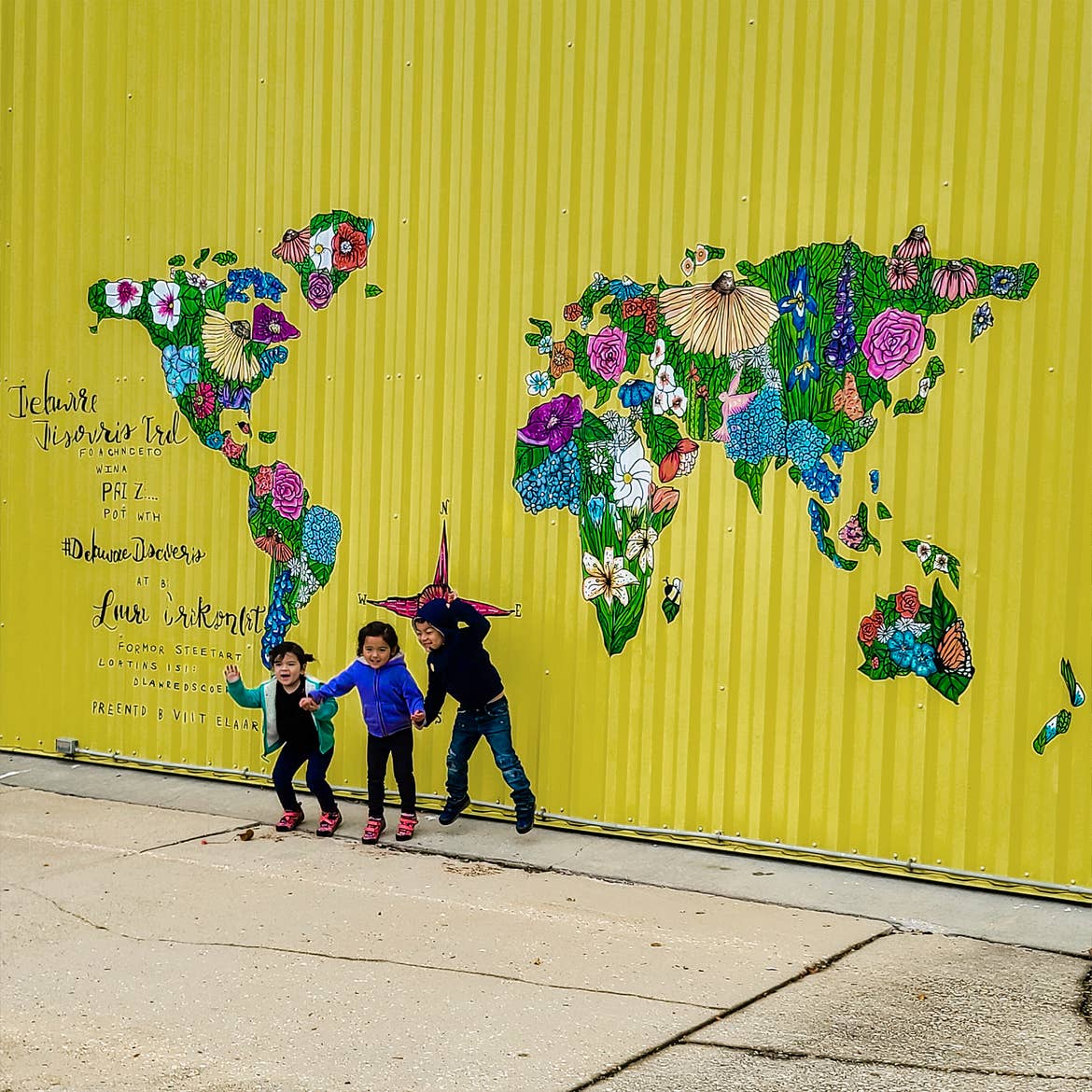 Wilmington, Deleware | Travel time: 6 hours


2. Get your kids a LeapStart® 3D Learning System by LeapFrog.
Yes, this is the one particular toy I'd recommend for your next family road trip with kids.

I've packed the LeapStart 3D Learning System since my kids were pretty tiny. But, of course, they grow with them over the toddler years.

The best part? Each book is educational and easy for little ones to use. (Ok, maybe the headphone jack is the best part.)


3. Surprise the kids with new toys.
I'm not a fan of a bunch of small, plastic toys that might end up in a landfill, so we always buy new MagicInk coloring pads. We've even stopped for a few more of these in the middle of our road trip.

In addition, each of my kids has an LCD writing tablet for doodling and easy erasing. And we always have one new Kid Connection toy or something from Five Below.

The "newness" factor goes a long way after a few hours in the car.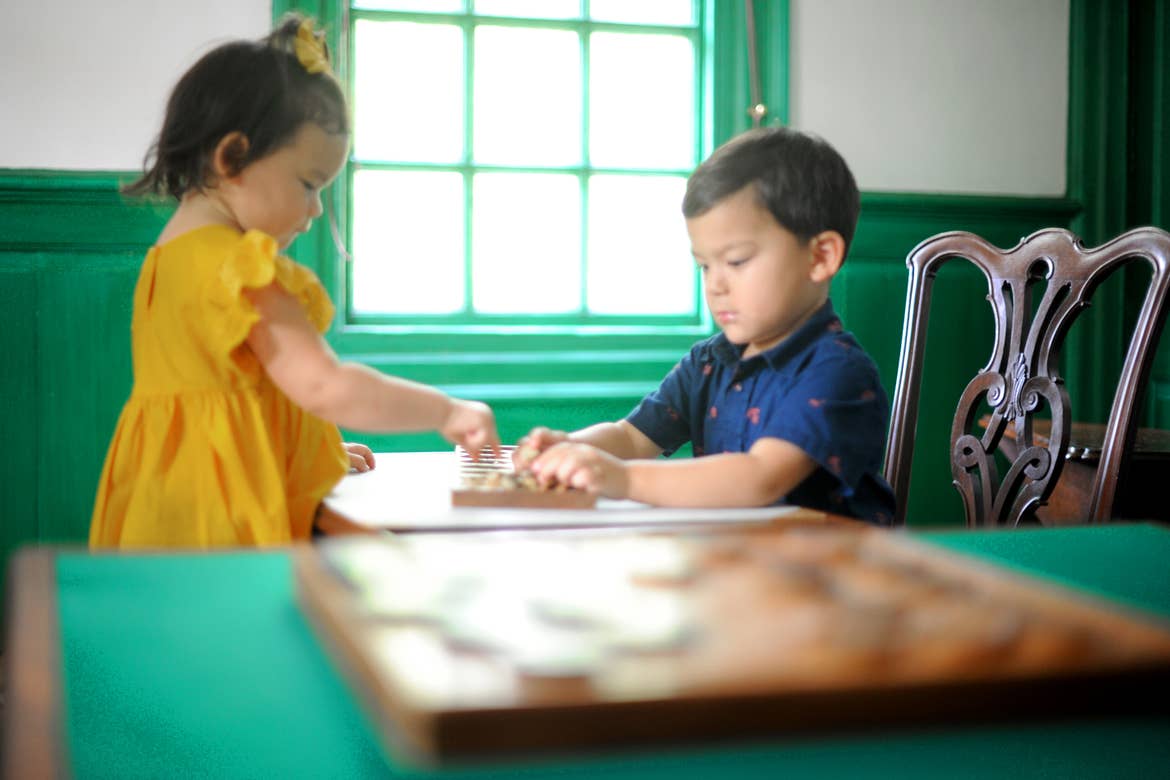 Williamsburg, Virginia | Travel time: 6.6 hours


4. Buy lap-sized books.
I'm a huge book hoarder, and I want my kids to flip pages for hours, but it also makes them car sick sometimes.

So, we bring a big, lap-sized book — the more interactive, the better — for each kid. That way, they'll enjoy it for a while, but they don't spend the entire trip looking down.

Pro Tip: If your little one struggles with carsickness, encourage them to look at the horizon and turn toward the nearest air vent. It usually settles my kids' stomachs pretty quickly.


---
Plan a super smooth ride with more road trip tips:
---
5. Get a travel potty for those middle-of-nowhere bathroom breaks.
Before we hit the road, I review a list of everything we need to pack before we head out. The next few items are things that I always make sure to pack for a family road trip, starting with a travel potty.

With a travel potty, we don't need to use public restrooms or worry when we can't find a bathroom in the middle of nowhere.

It was a necessity when we were potty training on the road. And yes, it's awkward, but adults can use it in a pinch, too.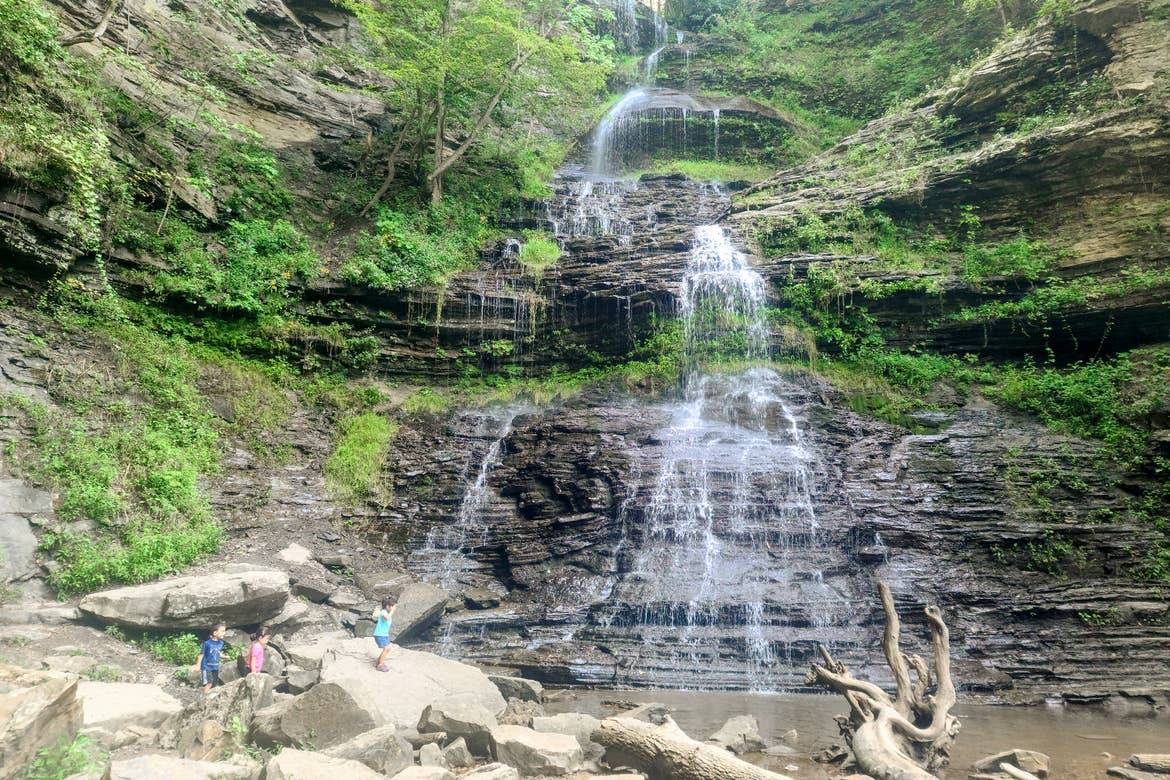 Fayetteville, West Virginia | Travel time: 11 hours


6. Put an outdoor blanket on the car floor.
This multi-use item stays open on the floor to catch crumbs from a ton of snacks and lunch breaks. We can also throw it on the ground if we stop for a picnic at a rest area or state park along our route.


7. Bring your kids' favorite comfort items.
I always bring my kids' blankets. They're fluffy, oversized and a pain, but the peaceful naps they inspire make it all worth it.

Don't forget pacifiers, a favorite stuffed animal or any other item that brings on the cozy feels, too.


8. Make snacking easier.
Yes, every parent knows the power of the snack bag, but I still have a few snack-specific tips, like:
Make sure you don't have to open it if your kids can't.
Use containers that reduce spilling and crumbs.
Watch for choking hazards since your eyes will be on the road.
Make sure everyone has a water bottle nearby.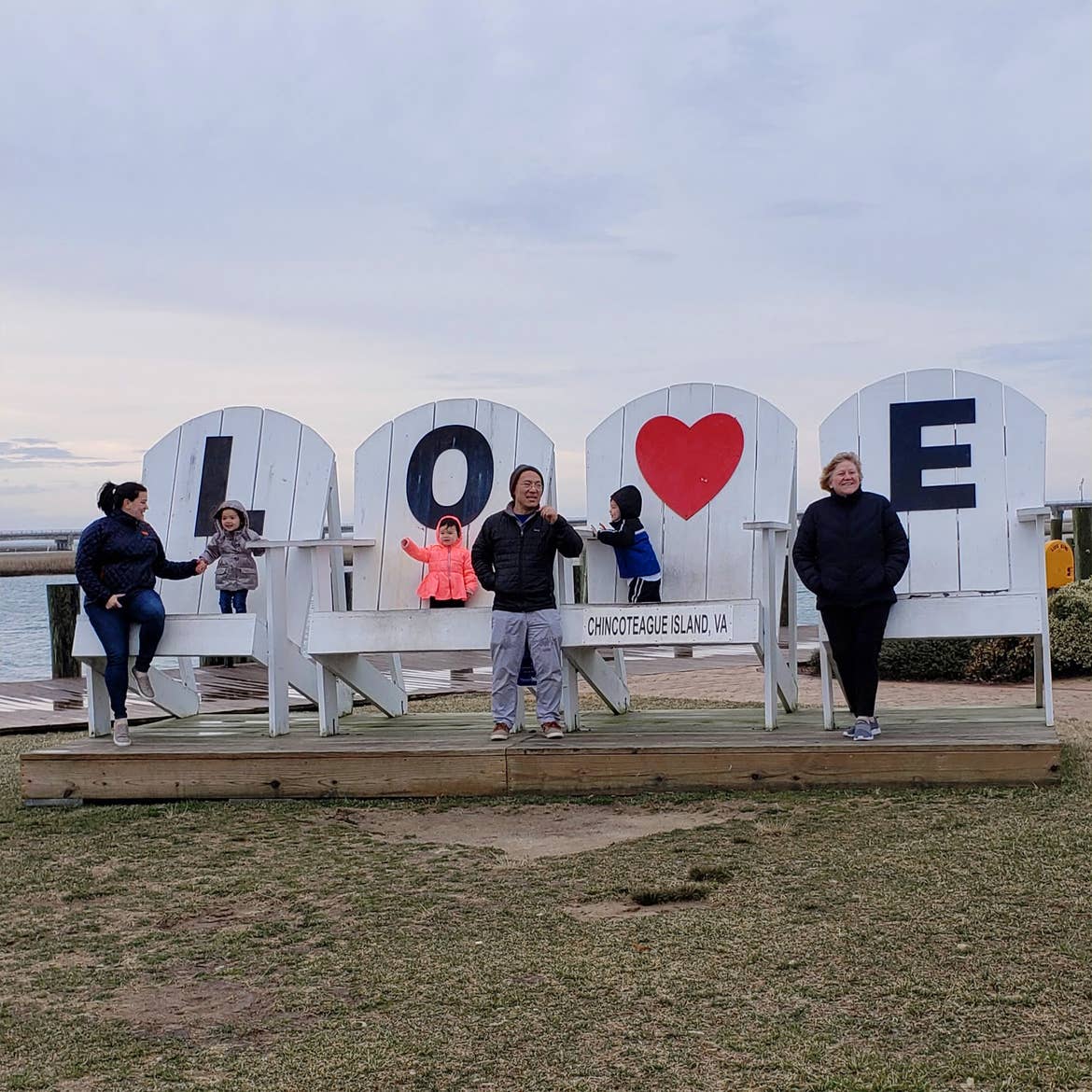 Chincoteague, Virginia | Travel time: 8 hours


9. Pack extra batteries.
We just started adding extra batteries to our list recently. This is one of my top road trip tips and a game-changer.

When the batteries run out five hours into a long car ride, the tantrums reach epic levels.

Now, I can reassure my teary-eyed toddler that we'll change the batteries at our next stop. Tantrum averted.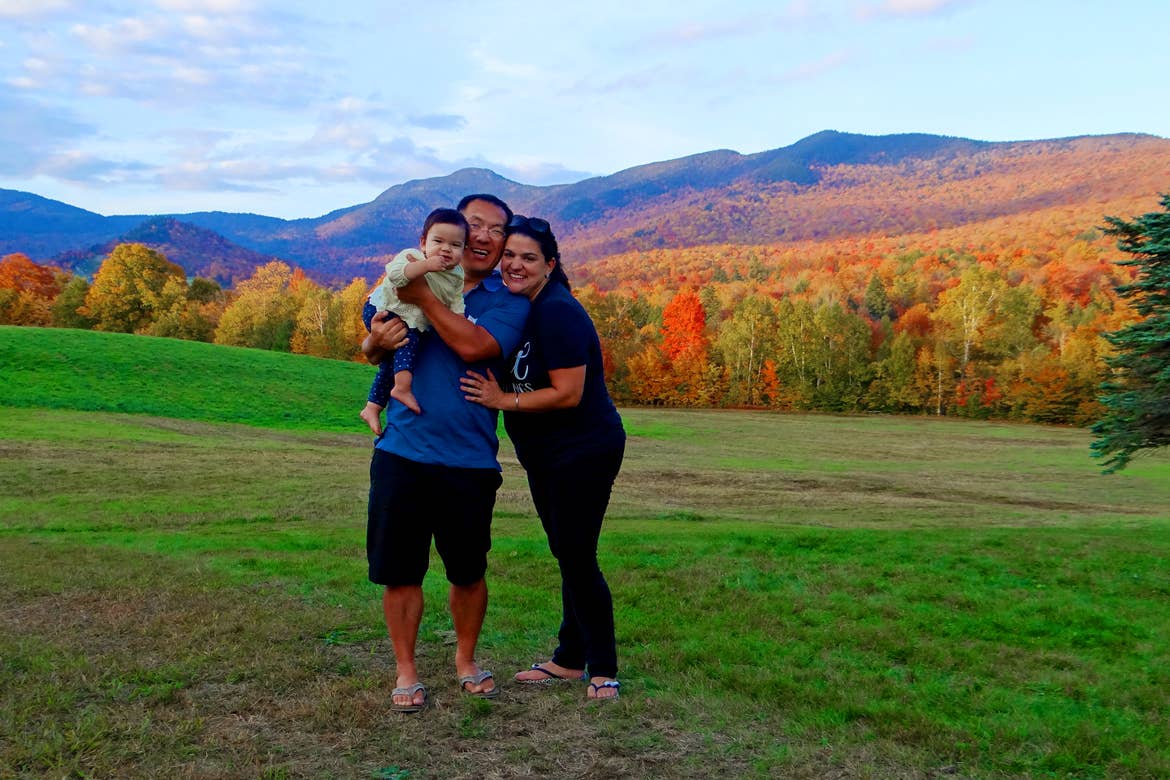 Stowe, Vermont | Travel time: 22 hours


10. Eat lunch at a playground or picnic area.
My next idea probably falls into the love or hate category, but it makes our hours on the road together much more manageable.

Instead of going to a drive-thru for food, we pack a lunch or grab carryout and take it with us to a state park or roadside picnic area.

Of course, I always look for a stop with a playground so my kids can run off some of that road trip energy.

Sometimes, I'll add an hour to our day if it means we can break up the trip with a cool roadside attraction.

For example, we've stopped at a giant Superman statue and a drive-thru safari when my kids were desperate for a break.

Some days we drive straight through without issue, and others, we have to improvise to keep everyone happy. Flexibility is your friend.


11. Stop when you need to stop.
I'll close with one road trip tip that was tough for me to take when we started traveling: Don't be afraid to stop when you need to stop.

I'm always on a mission to get to our final destination and get into the vacation fun as quickly as possible. Unfortunately, my little ones don't run on my clock when we're traveling or otherwise.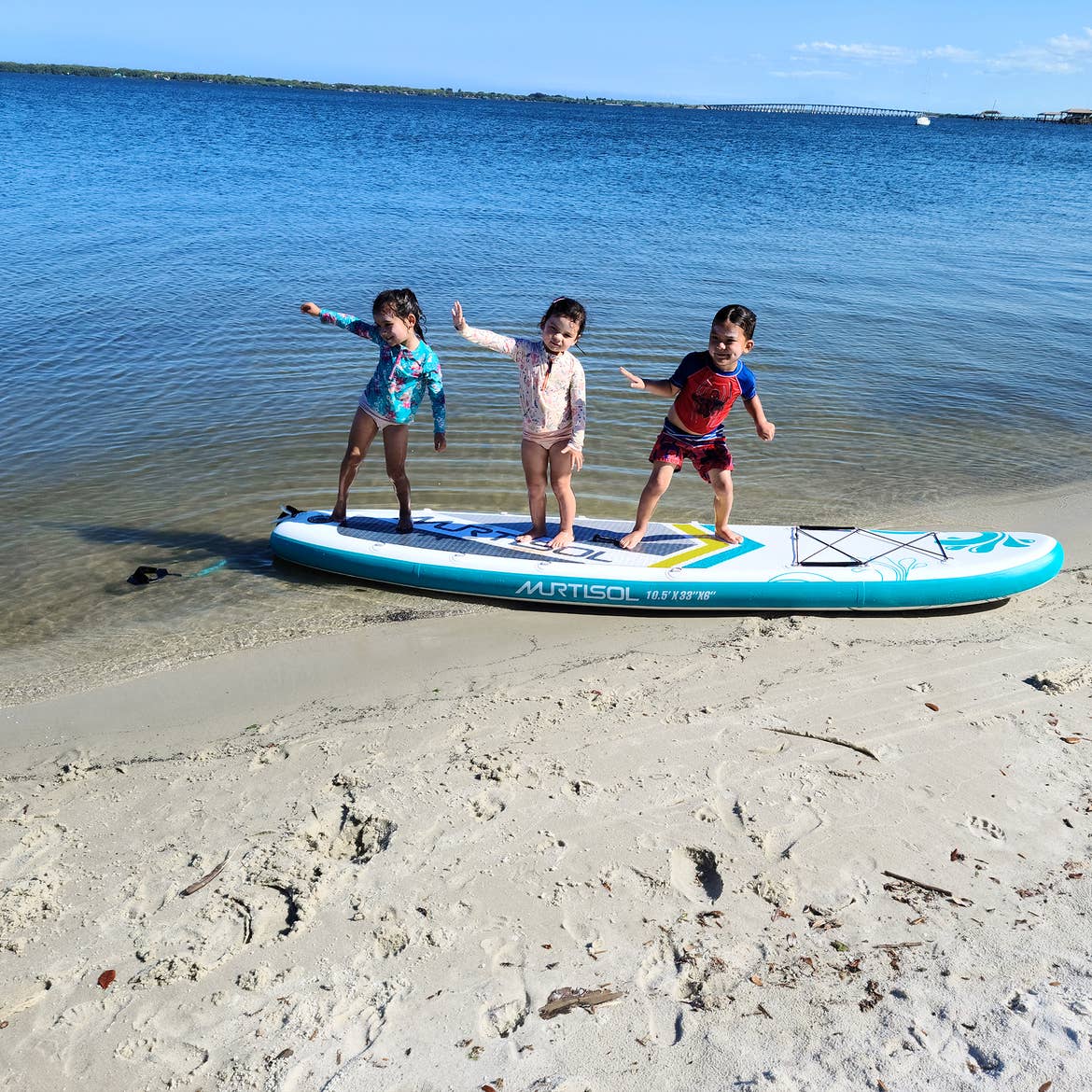 Cape Canaveral, Florida | Travel time: 27 hours

Tips aside, we all know our kids best. So, if you know your little one doesn't sleep well in the car, pack everything to help make that nap happen.

Are potty breaks an issue? Create a potty station in your van, so you don't get caught without wipes, backup clothes or a bag for dirty trash. I still bring all the potty supplies, just in case.

When it comes to road trip activities for my toddlers and ways to keep them happy, I do my best to stay flexible, pack items I think will make it go more smoothly and make unexpected stops and plans along the way.

Sometimes, those unplanned moments are some of our best memories from our trips.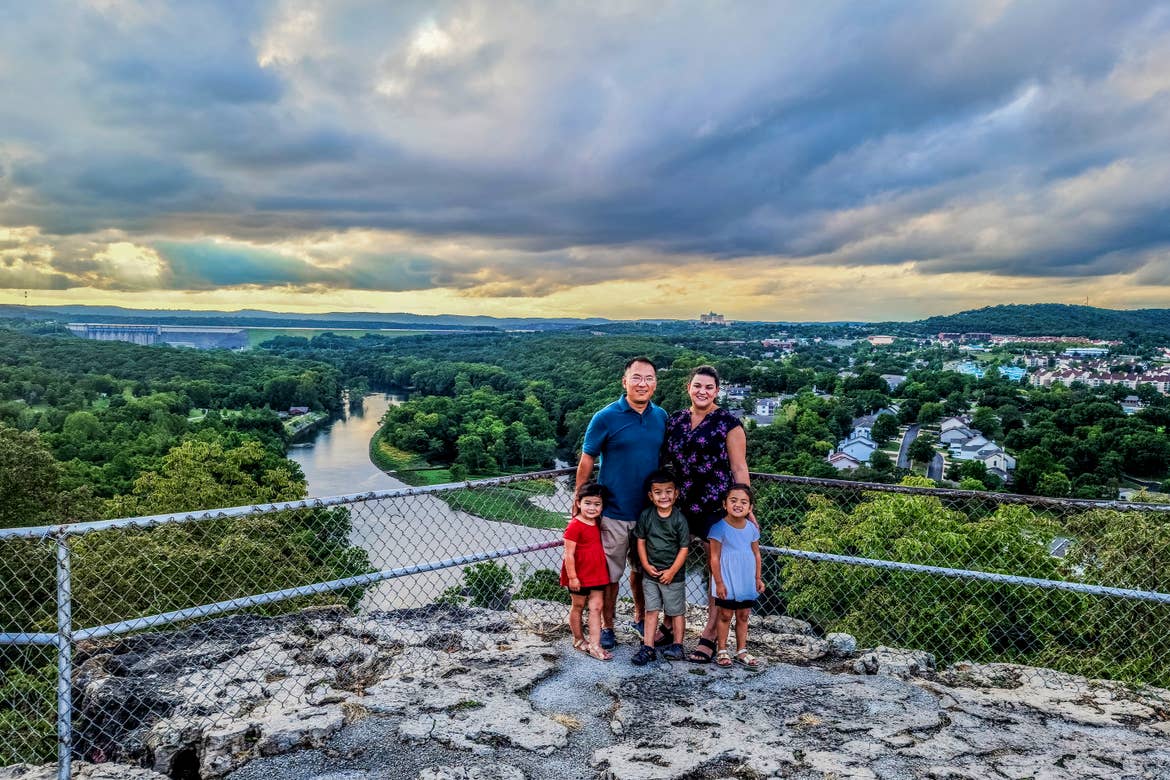 Branson, Missouri | Travel time: 33 hours


Our guest bloggers are compensated for their writing contributions and honest opinions.

All information is subject to change. This article is a curated guide and is neither sponsored nor considered an official endorsement. Please be sure to check information directly with any/all tours, guides or companies for the most up-to-date and direct details.