Ashlyn George
Ashlyn is an award-winning adventure travel writer and the voice behind The Lost Girl's Guide to Finding the World. She has traveled solo through more than 60 countries on all 7 continents, all before the age of 30. A storyteller in pursuit of excitement, her adventures include scaling mountains over 6,000 meters while encountering avalanches and erupting volcanoes, and scuba diving with bull sharks. When not on the road, you'll find her discovering her own backyard at home in Canada.
Website
Instagram
Facebook
YouTube
Pinterest
As a female who has traveled alone to more than 60 countries, I can tell you: Solo travel for women can be empowering, adventurous and life-changing.

I recommend being as prepared as possible, learning how to stay safe, rolling with the punches and reassuring yourself that you CAN do this. Trust me — it will all be worth it!

I'm here to help you out with all of it. Read on for my top 8 safety tips, planning recommendations and advice for female solo travelers.


My First Solo Trip
My hands shook as I pulled the zipper closed on the bulging backpack and propped it near the door, passport balanced carefully on top. It was the night before my first-ever solo trip to Australia, New Zealand and Fiji, and I was terrified.

I had never traveled alone and was doubting my decision to spend half a year away from home. At 22 years old, the thought of leaving everything I knew and everyone I loved terrified me. (Tears were definitely involved.)

But that choice to travel solo was the greatest gift I have ever given myself!

Ten years later, this "small-town farm girl from central Canada" has traveled solo across all seven continents.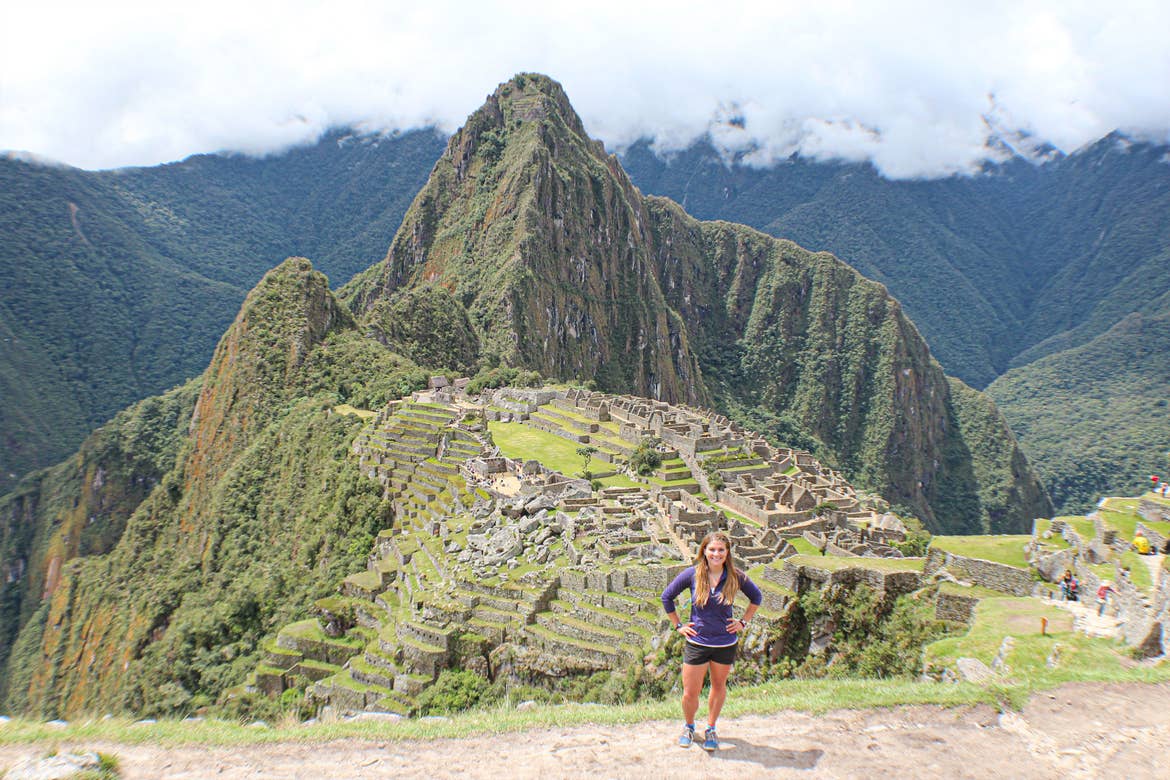 Peru, South America

Little did I know how transformative that first trip abroad would be. It would completely change my life.

It gave me knowledge and insight into cultures different from my own. It introduced me to some of the most inspiring and generous people I've ever met.

But most importantly, it showed me what I'm truly passionate about.

Travel — and solo travel, in particular — gave me confidence and empowered me to pursue a truly fulfilling life for myself.


Overcoming the Fear of Traveling Solo
Despite all my years of travel, I still sometimes feel intimidated when planning my next solo trip.

The reality that travel will push me out of my comfort zone, coupled with the unknown of what's to come, can make anyone — even me — feel a little anxious.

One of my biggest pieces of advice about solo travel for women: Don't let fear limit you from exploring the world.

I often remind even myself, dozens of trips later, that fear and apprehension aren't bad things. There are two reasons they're good for you:
Fear means you're doing something new and different. That uncomfortable feeling means you're growing.
Fear also keeps you safe. A little bit of apprehension helps you assess your actions to ensure you're making decisions that will keep you out of harm's way.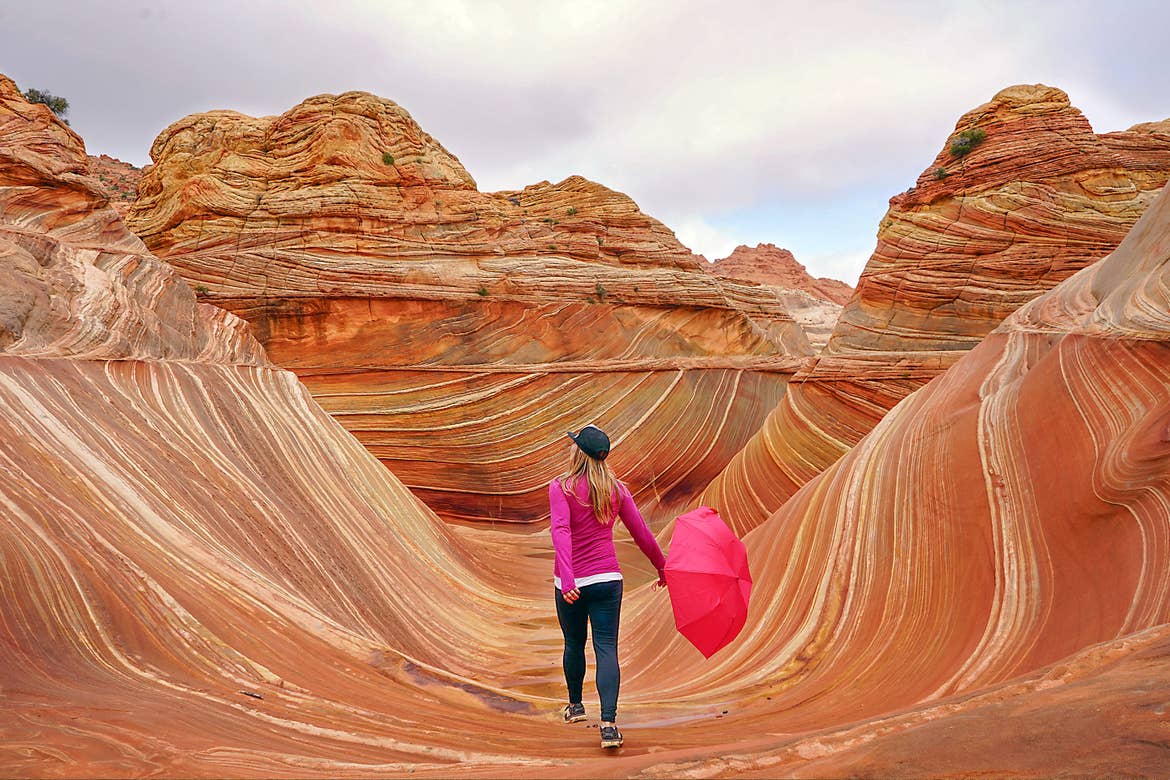 Arizona, USA


You are brave, you are capable, and you have the skills and knowledge to safely explore new countries and cultures on your own. If I can do it, any woman can!

Thankfully, there are many destinations, tour companies and travel communities that cater to all ages of solo travelers (solo doesn't always mean alone!).

One of my all-time favorite memories is from my first solo trip abroad where I challenged myself to an entire week in New Zealand, taking on every single extreme adventure activity I could.

I went skydiving, bungee jumping, jet boat riding and helicopter flying in one day. Then I followed it up with whitewater rafting, black water rafting, caving, abseiling, zorbing, luging and completing the longest day hike I had ever done.

That was a perfect example of the "reward" being WAY more valuable than the "risk."

A little bit of research will connect you with what adventures you're seeking while supporting your desire to travel on your own.


How to Plan a Solo Trip
The simplest way to ease any concerns you may have about an upcoming trip is to research the destination in advance.

Arming yourself with knowledge will help things go more smoothly once you arrive, as well as help familiarize yourself with what to expect.

There are three ways I prepare for all my trips:
I ask family and friends who have already traveled to the destination. They often have practical tips and recommendations that can be helpful.
I read up on a location in guidebooks and on blogs written by travelers or locals who have first-hand knowledge and experiences about the places I'll be visiting.
I check for travel advice and advisories on my home country's government website. They provide a list of essential health and safety information (including immunizations needed) and details on what travel documents might be necessary for the country I'm traveling to.

I also register as a Canadian abroad which allows my government to notify me in the event of an emergency.

For Canadians, you can find that information here. For Americans, you can find the details here.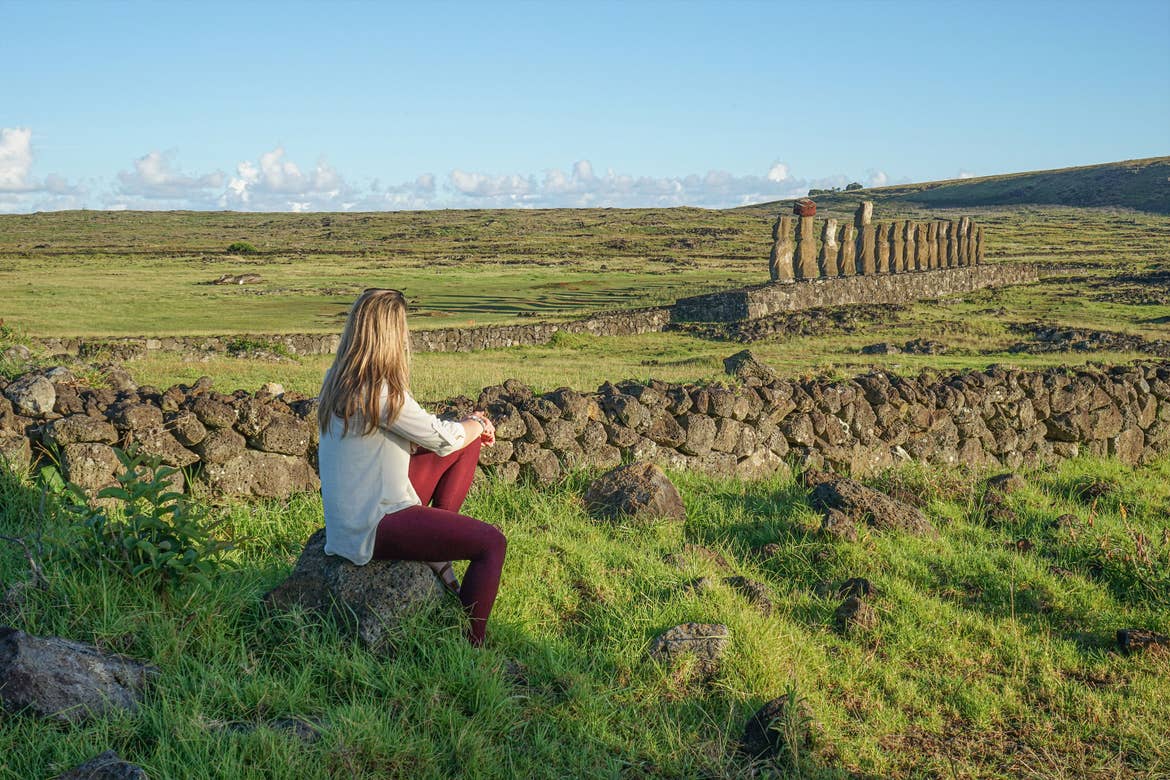 Easter Island, Chile

Tip 1 is always bound to provide great recommendations that you can use as a springboard to discover some of your own adventures.

If a friend hadn't told me about Semuc Champey in Guatemala, I would have missed out on visiting the stunning turquoise limestone pools. They ended up being a highlight while traveling through the country.

Not only did I love the experience, but I also booked an accommodation nearby that had a swing over the water and the coziest cabins to rent for a great price.


Safety Tips for Female Solo Travel
I happen to think that solo travel for women is one of THE most empowering ways to experience the world. But with all new experiences, there can be a learning curve.

Here are a few things that can help make your trip a positive and stress-free vacation.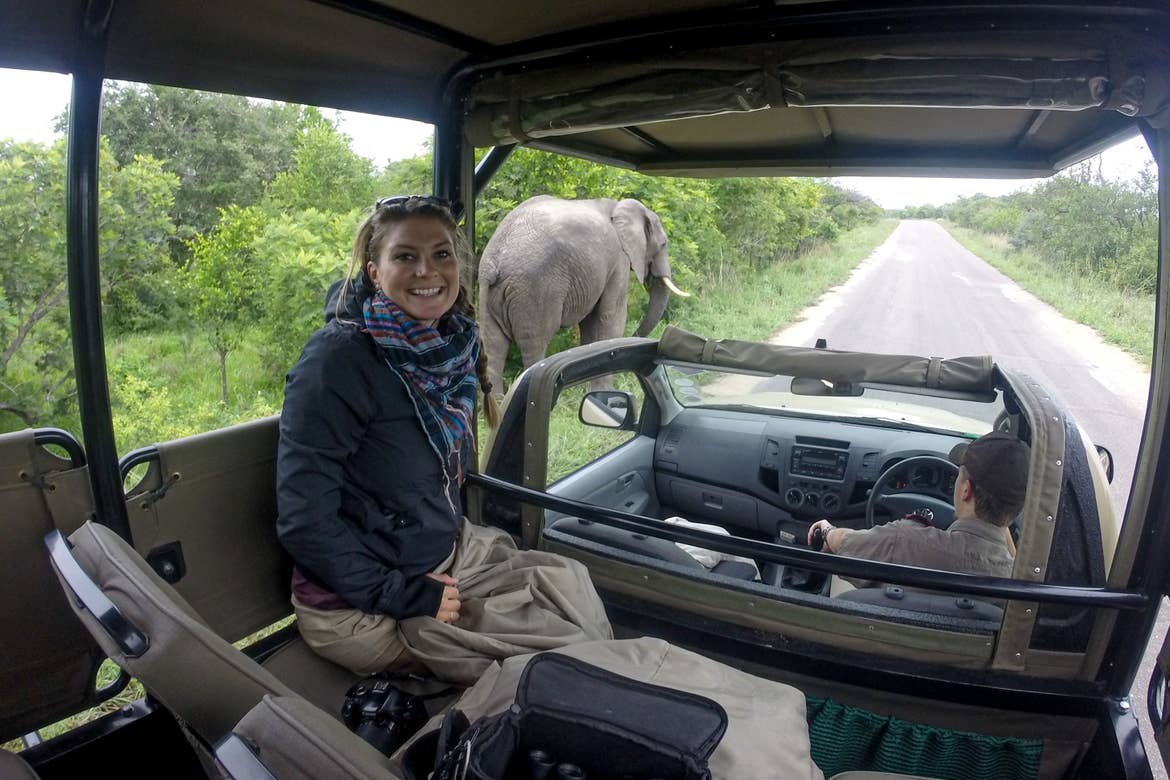 South Africa


1. Have a Plan & a Purpose
While I'm an advocate for leaving space for spontaneity, having a loose plan and a purpose will help guide your trip.

Create a list of places you want to see and things you want to do and make sure you've budgeted appropriately.

While you'll learn as you go, having an idea of what you want to do and how to do it will keep you focused.

I also recommend sharing your travel plans with loved ones as it's such an important lifeline in case something goes wrong.


2. Dress for the Environment & Culture
As a guest in another country, it's important to respect local customs and religious traditions (regardless of if you agree with them).

I'm all for female empowerment, and this might be controversial, but I believe that dressing modestly is not only a way to fit in with locals in some destinations, but it is also one of the easiest ways to avoid unwanted attention when you're on your own.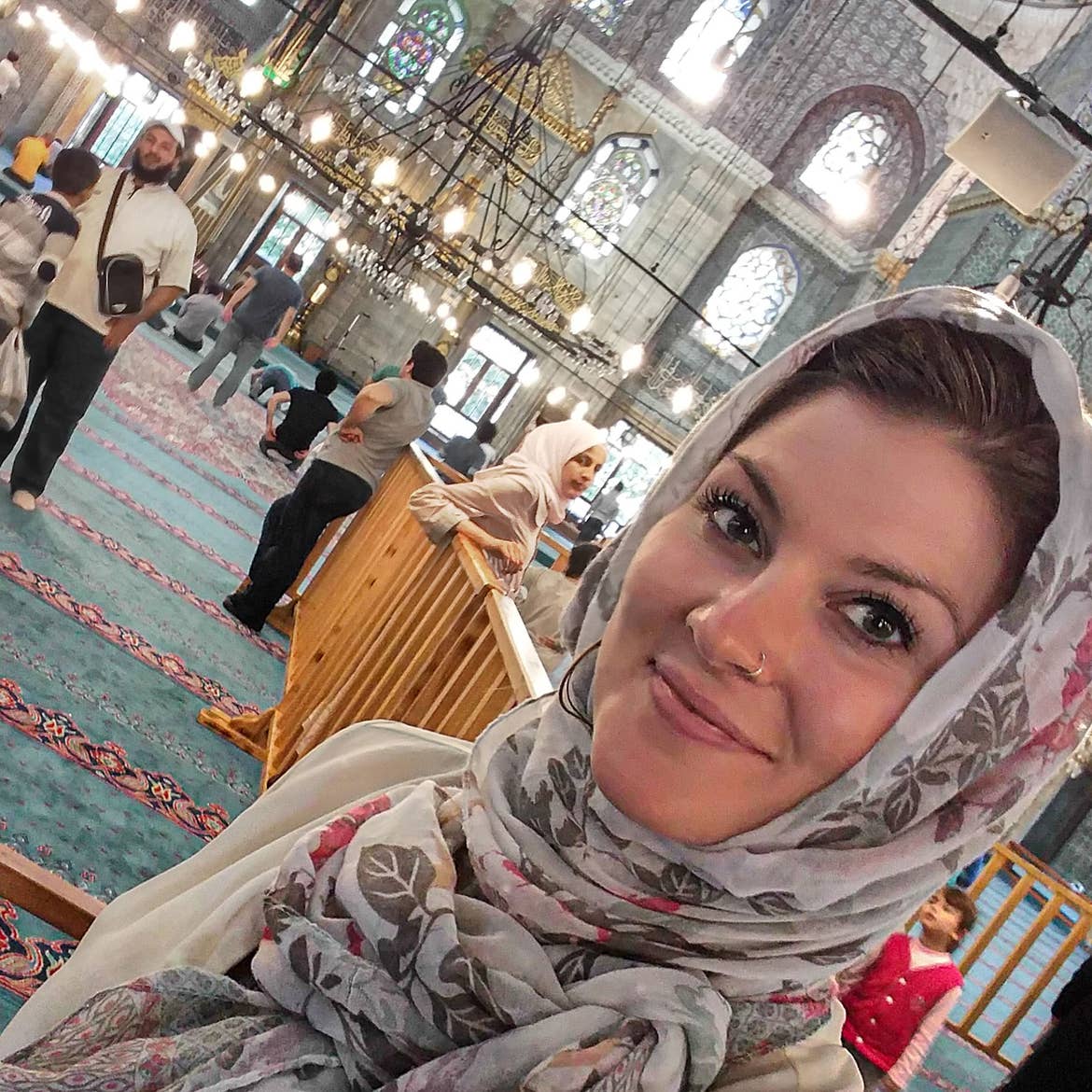 Istanbul, Turkey

Researching what's appropriate to wear before you go is important but as a general rule, loose-fitting blouses and long pants are safe to wear in nearly any country.

I always keep a scarf in my bag as it not only provides an extra layer of warmth when needed, but it can also be draped over my hair, cover my shoulders or wrapped as a skirt to cover my legs.

While visiting the Hagia Sophia in Istanbul, I was grateful to have a scarf that I could easily wrap around my head, respecting the Muslim custom that women cover their hair and arms when entering a mosque.


3. Look Confident
You might not feel confident, especially if you're lost or uncertain how to act. But acting confident and walking as though you know where you're going will keep you from looking like a lost tourist or target.

Lift your head, pull your shoulders back and walk with intention. If you are lost, seek out a place like a public shop or restaurant where it's appropriate to ask for directions or is safe to check your map.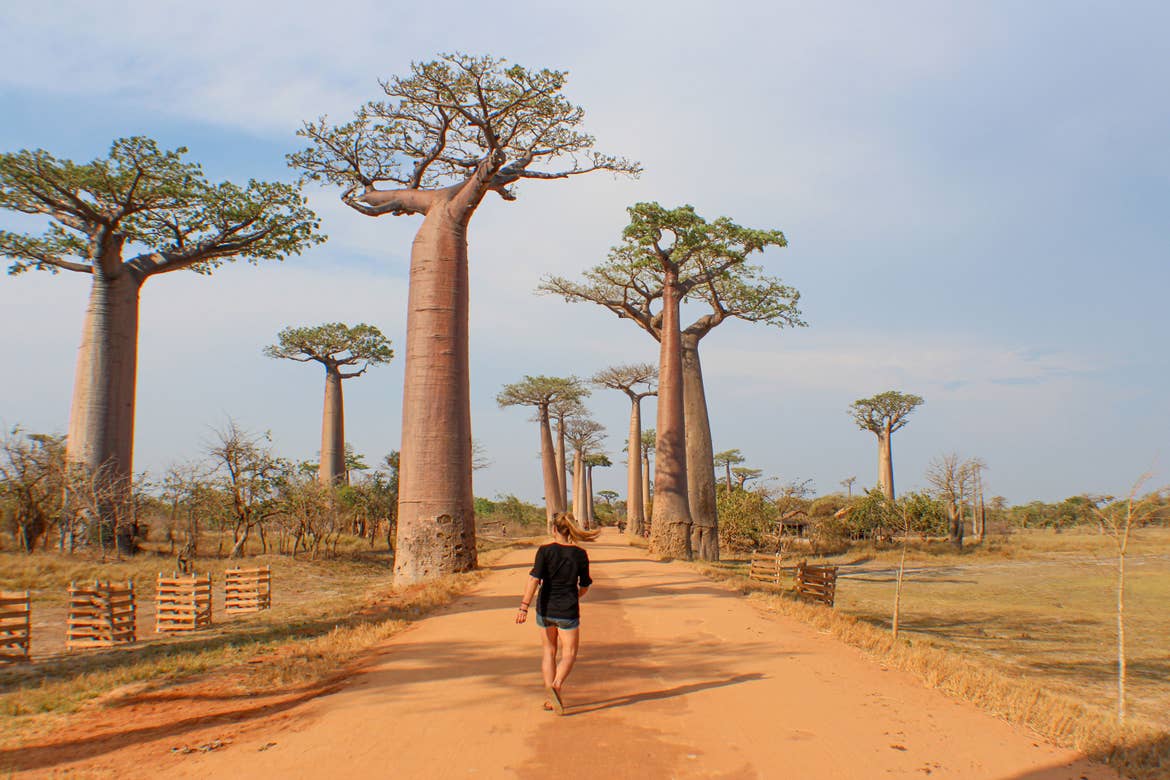 Madagascar, East Africa


4. Keep Valuables Concealed
Keep expensive gadgets like your camera, laptop or cell phone concealed in a day bag when you're not using them (i.e, don't hang your camera around your neck or put your phone or wallet in your back pocket).

There's no need to be paranoid — just use good judgment and common sense. This reduces your chances of being a target for pickpockets.


5. Drink in Moderation
While indulging in local cocktails and craft beer is a pleasurable and exciting way to experience a destination's cuisine, drinking in moderation is the key to staying alert when solo.

Consider ordering a glass of water between each alcoholic beverage or keep a limit on the number of drinks you consume during an evening out.

I am a huge fan of Beer Laos dark lager, which I enjoyed frequently on my travels throughout the country. But I always knew to split a larger bottle with a dining companion or opted for a smaller bottle during a meal to keep myself within my limits.


6. Travel During Daylight Hours
If possible, plan your trip to arrive in daylight hours. Not only does this allow you to see the destination when you arrive, but it also helps you learn the layout of the city.

If you do arrive at night, make sure to plan safe transportation in advance. Most taxis or shuttles can be booked before you leave or at the airport upon arrival.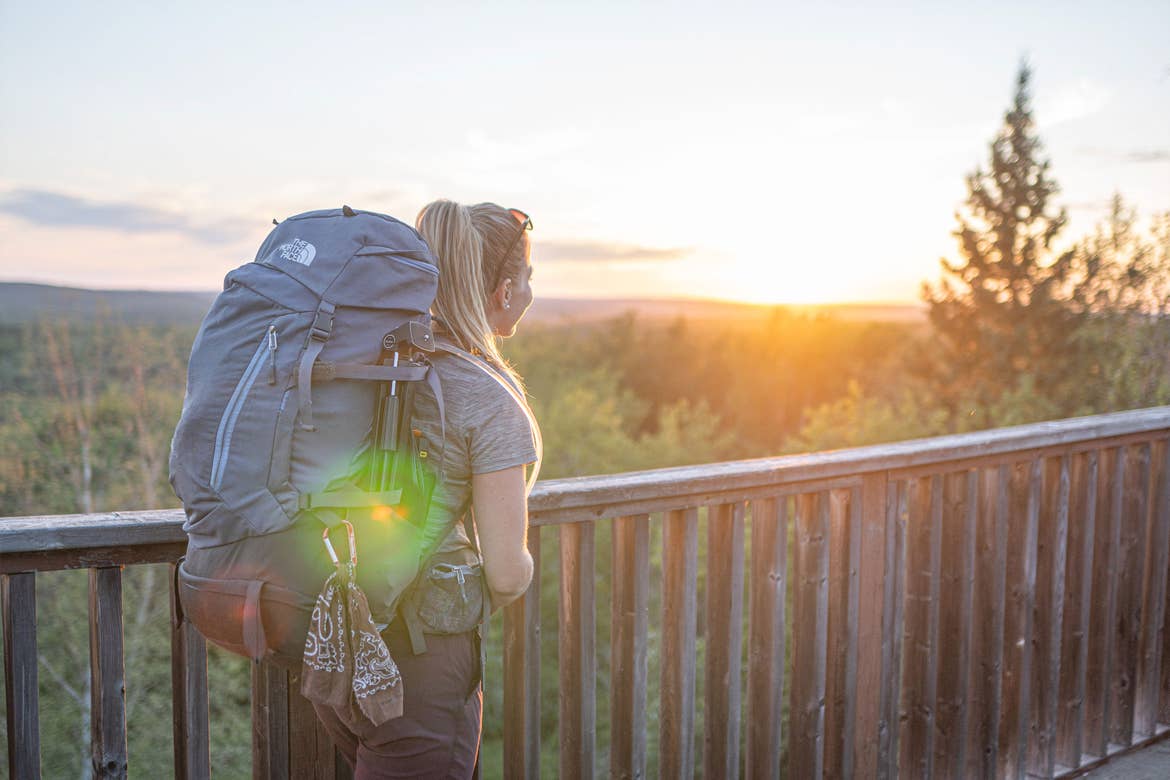 Canada


7. Have a Backup Plan
I always keep the address of my hotel in my pocket. If my cell phone dies or something happens to my bag, I'll know the directions to get back.

I also stash extra cash rolled up in an empty lip balm container in my pocket or in my luggage. Other good hiding places are in your toiletry bag or in the lining of a bra (but make sure to remove the money before you do laundry).

I spent a month solo in Madagascar without a cell phone as I dropped it and smashed the screen on my arrival at the airport.

Traditional pen and paper let me draw what I meant when communicating through language barriers on an unexpected 15-hour taxi-brousse ride from Tulear to Ambalavao, while making friends with everyone.

That experience also made me appreciate traveling by simpler means and how it connected me to others.


8. Trust Yourself & Your Gut
While it's important to be cautious, trust your instincts when it comes to trying new activities, getting around and chatting with locals.

If something feels off, acknowledge that feeling in the pit of your stomach or the back of your mind and remove yourself from the situation. Your intuition is usually correct.


What I Would Tell My Younger Self About Traveling Solo
I often think about the nervousness I felt on the night before one of the biggest adventures of my life. I also think about how different everything would be if I had been too scared to get on that airplane.

If I could go back 10 years and offer my 22-year-old self — and any woman — travel advice, I would tell her the world is full of incredible places and generous people.

Because of that decision to travel around the world on my own, I've become the confident, motivated and fearless woman I am today — with a lifetime of experiences and memories I credit in shaping who I am.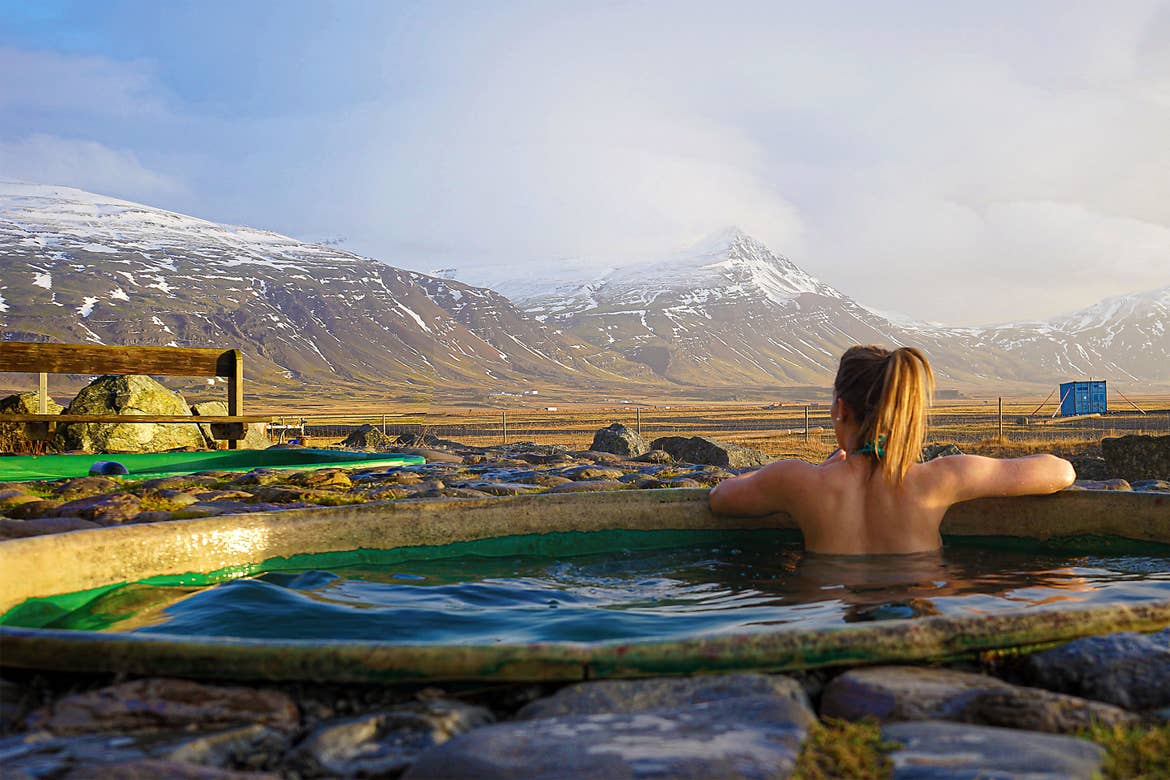 Iceland

Don't let a lack of travel partners or fear of being on your own stop you from experiencing it all. You are more than capable.

Traveling solo will not only prove it, but it will also make you a more understanding, strong and independent woman.

I hope these tips and advice on solo travel for women help you plan your next great adventure.

Happy and safe travels!


Our guest bloggers are compensated for their writing contributions and honest opinions.

All information is subject to change. This article is a curated guide and is neither sponsored nor considered an official endorsement. Please be sure to check information directly with any/all tours, guides or companies for the most up-to-date and direct details.