Melody Forsyth
Melody is a mother of four, labor and delivery nurse by night and adventurer by day. Melody and her family are on a mission to hike in all the national parks in the US. She advocates for her daughter, Ruby, who has Down syndrome, and encourages families of children with special needs to get outdoors, travel and have an adventure.
Instagram
Facebook
Let the kids take the lead…

This vacation to The Berkshires was unlike any other. I had an epiphany. Yes, I know that sounds dramatic, but I really did.

The Berkshires is a bucket list destination because of the trails, trees and amazing weather. And our time at Oak n' Spruce Resort, nestled in western Massachusetts, transformed the way we vacation.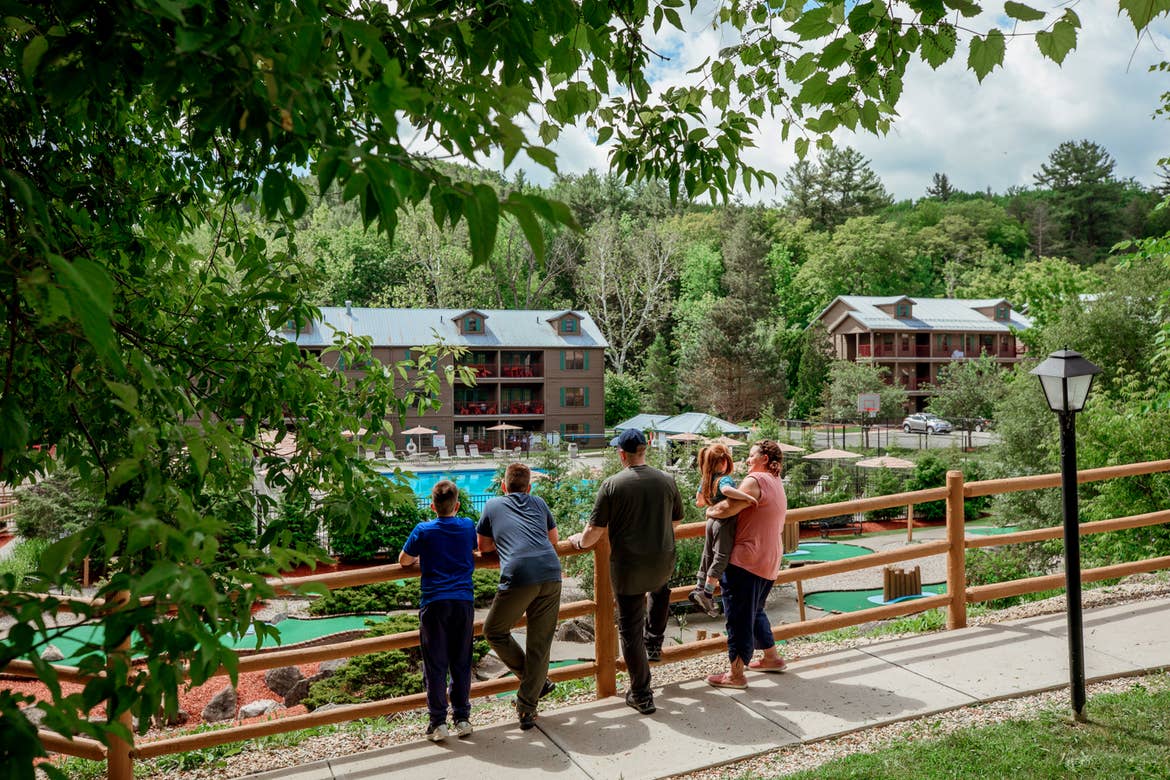 Taking in all the activities ahead of us at Oak n' Spruce Resort

Typically, I plan where we go and what we do. Sometimes we ask our four kids, they give their input and then everyone follows the itinerary I plan.

But this time, things were different. There were a lot of "firsts..."

First time traveling by airplane as a family
First time wearing masks on a flight
First time visiting New England
First time staying at a resort with so many fun amenities
First time really listening to the children about what they want to do
I realized I've been missing opportunities to connect with my family by not letting them take the lead.

So, for your trip to this beautiful area, I'm sharing 6 ways you can find fun in The Berkshires with your kids — all based on our vacation of "firsts" in South Lee, Massachusetts.

And because I'm an advocate for my 5-year-old daughter, Ruby, who has Down syndrome, these activities are good for all abilities.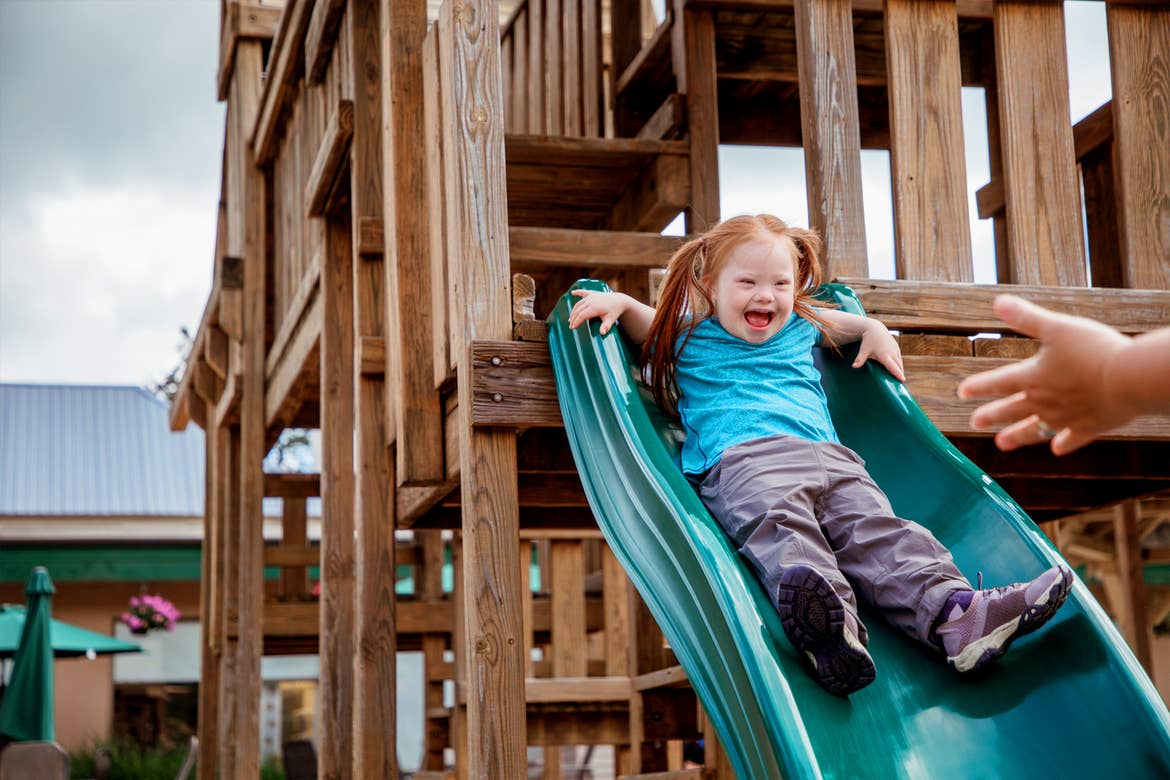 Ruby absolutely loved the playground at Oak n' Spruce Resort.


1. Norman Rockwell Museum
The Norman Rockwell Museum is an amazing art museum that's a quick 10-minute drive away from Oak n' Spruce Resort.

While it wasn't on the children's itinerary, after we talked about the museum and who Norman Rockwell was, they were interested to see what it was all about.

Even if you don't appreciate art, the grounds all around the museum were absolutely breathtaking, and we had an adventure just following paths and looking at some of the summer homes along the river.

I was surprised the kids had questions about the art and the time period they were learning about.

We don't typically go to museums when we travel, and I realized we should go more often. It was a beautiful experience to sit and talk about the art, discuss American history and ask what they thought about it.

Visiting this museum is one of the MUST-do activities in The Berkshires.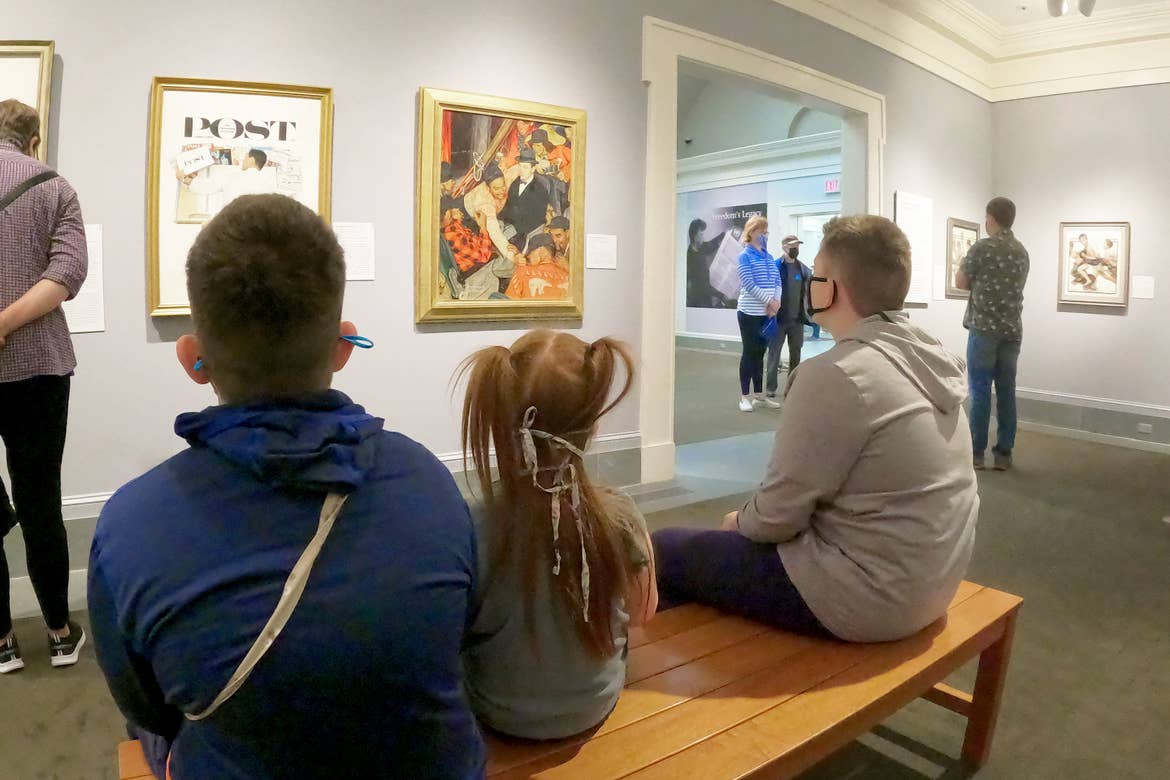 2. Mini Golf
I've never played mini golf with my kids, so I didn't know what to expect when we headed out for the resort's 18-hole mini golf course.

I thought Ruby would have no clue what to do with a golf club.

Yet again, I was surprised that she did and how much fun we had playing mini golf as a family. Ruby loved running after the balls and moving everyone else's.

Although we were making up our own rules, it didn't matter. Everyone was included and everyone participated.

I loved watching my boys help her use the golf club, and we just laughed watching her give everyone fist bumps when she hit it.

And I was happy to see the course is wheelchair accessible, so families of all abilities can enjoy mini golfing together.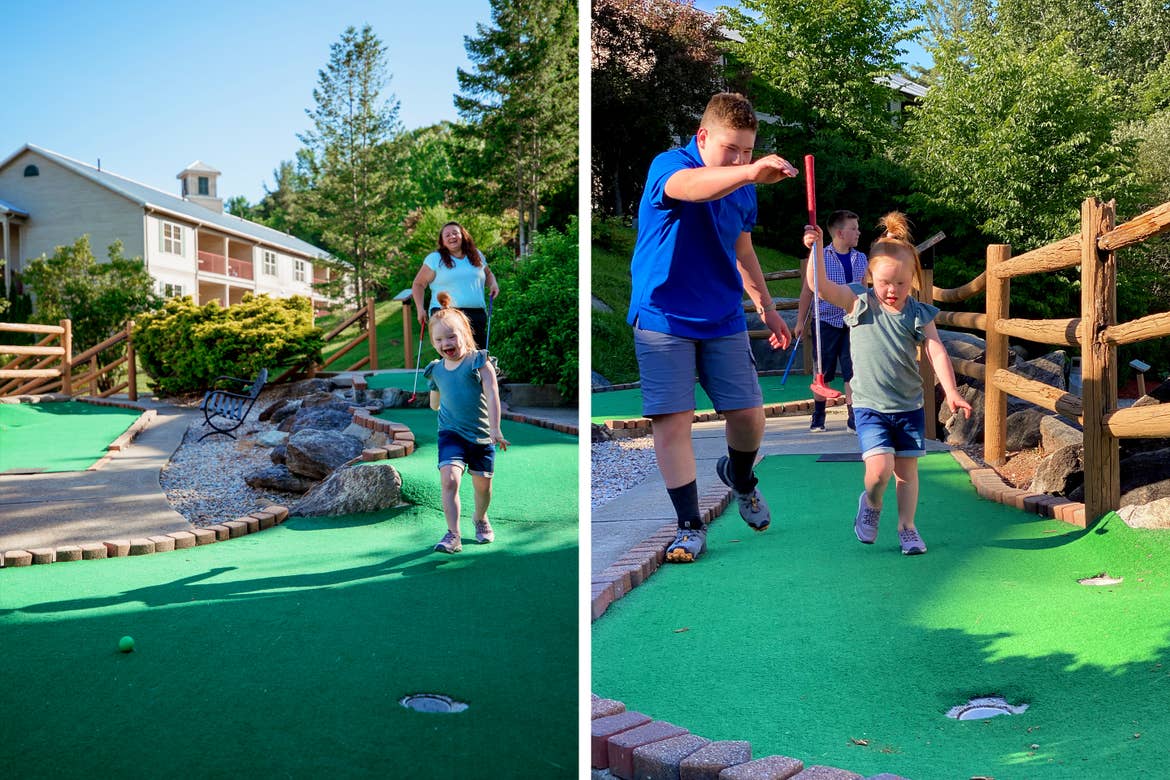 Mini golf fun at the 18-hole course at Oak n' Spruce Resort


3. Arcade Games
Although I had a good attitude about going to the arcade at Oak n' Spruce Resort, I initially thought I would just stand there, watch them, be supportive and keep an eye on Ruby…

Ruby had other plans.

She loved the lights and sounds and totally involved herself in the games with her brothers. For some games, she was using the steering wheel like a professional driver!

It was fun competing with my boys and remembering a time when I used to play these exact games with my own dad.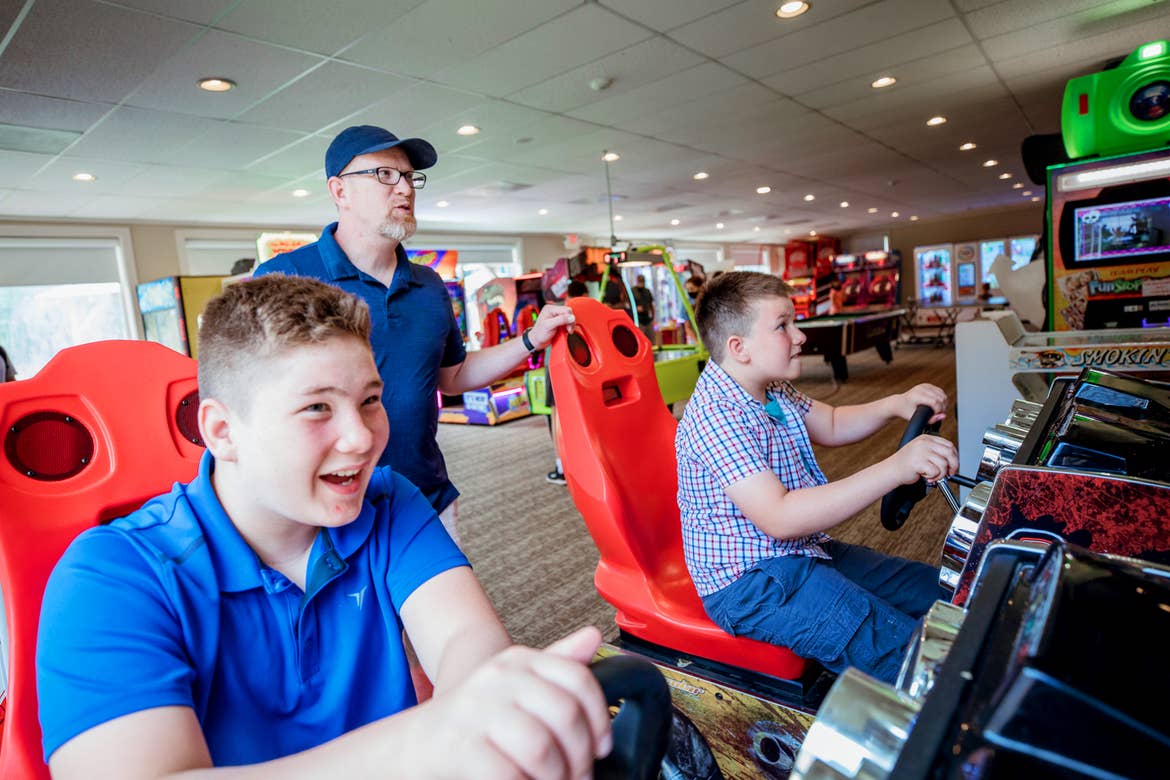 The Oak n' Spruce game room was a great way to play, race, laugh, win(!) and have a blast together.

Sometimes the boys would win, sometimes I would win. They were shocked I knew how to play and that I was having just as much fun as them because they never see that side of me.

However, the best part was competing with my husband, Vic. We don't normally take time like this to act like kids.

Air hockey really brought out our competitive spirit and we were both determined to beat each other. The kids had so much fun cheering for a different parent and siding with the winner, which sadly I must say was my husband.

He definitely won, but I made him work for it!

It's been years since we had fun together like kids, and I feel moments like these can strengthen your relationship.

All the responsibility that falls on us as parents went away, and we were just like a couple of teenagers. The boys said the arcade was one of their favorite moments at the resort.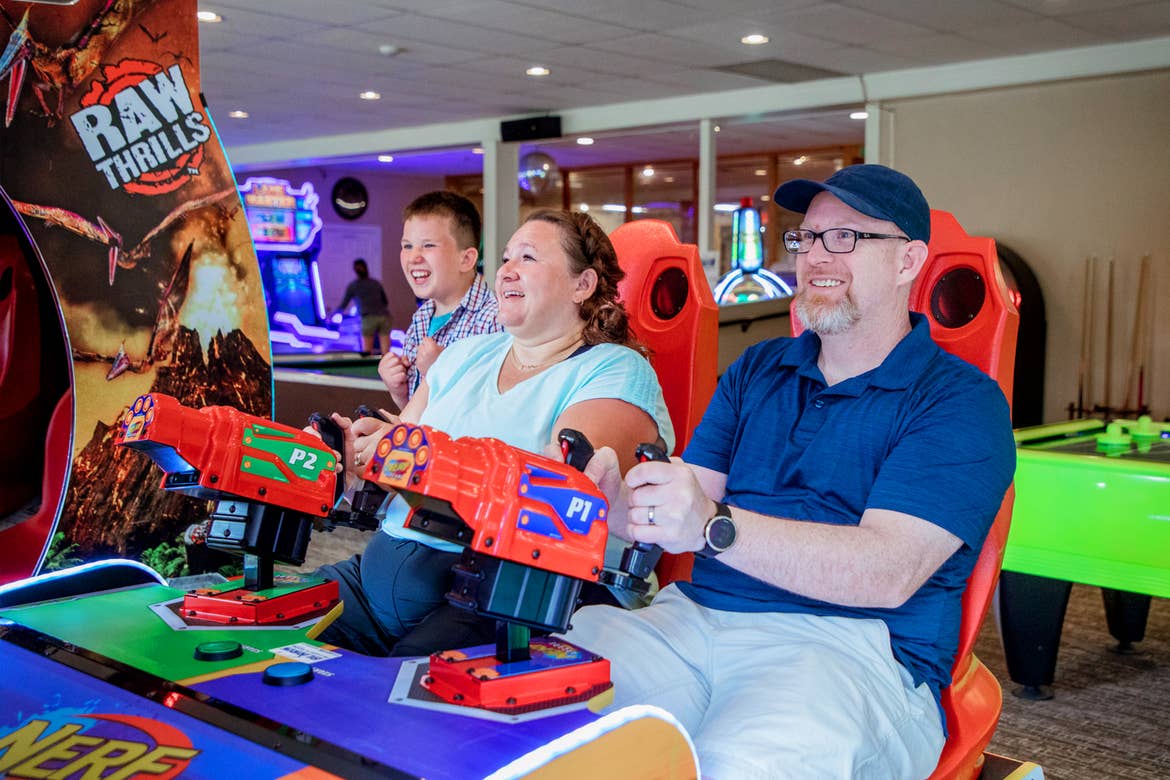 We were all winners walking out of that game room with big smiles on our faces.


4. Hiking
Hiking might not have been their top choice for vacation fun, but they do enjoy it, and we were able to find an awesome hiking trail with amazing views close to Oak n' Spruce Resort.

The Berkshires are a hiker's dream with viewpoints and beautiful trails for everyone.

Hiking as a family is one of my favorite activities, and I've done enough hiking with kids to know they love to explore and climb.

The hike we chose, Monument Mountain, provided plenty of opportunities to explore and had huge boulders they could climb all over.

Once we reached the top, the view was a great payoff for the hard work.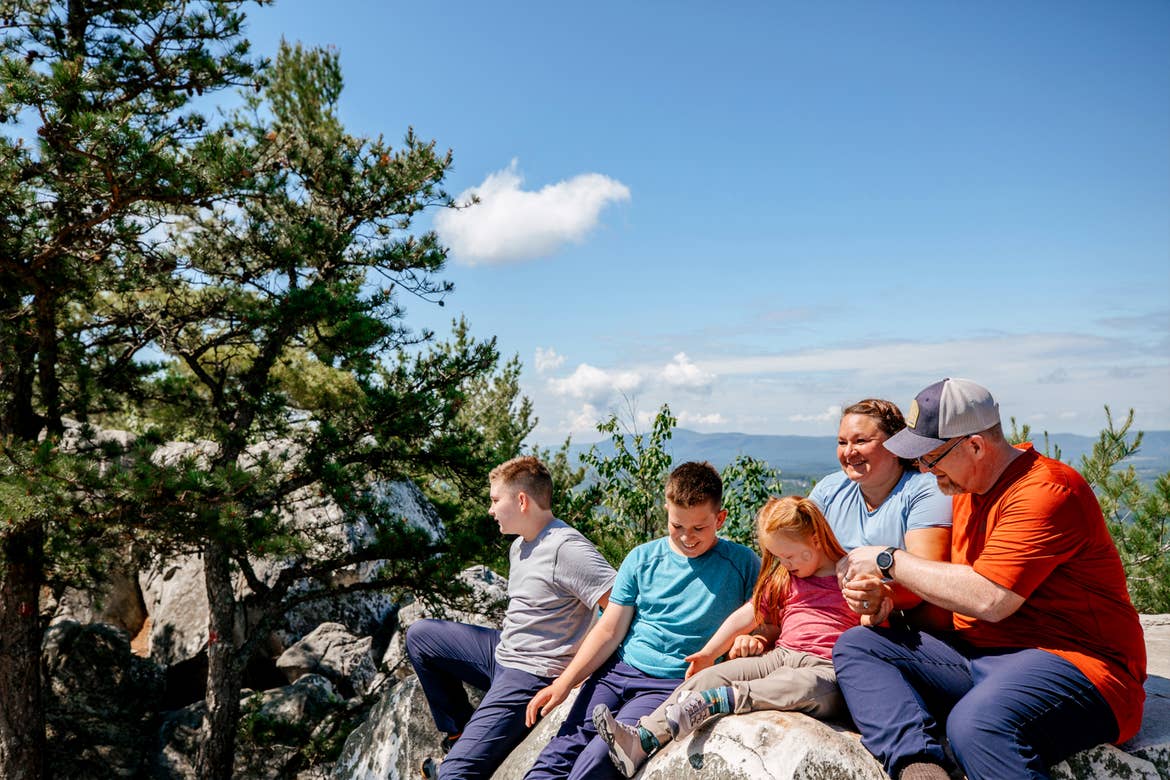 Those Monument Mountain views = another family vacation win

We're from Salt Lake City, Utah, so we're not used to such tall trees, lush greenery and humidity, but it was fun to experience something different.

If you enjoy birding, you need to visit The Berkshires. Every time we walked out of our villa, we could hear the songs of different birds all around the resort and on surrounding hikes.

Even Ruby could hear them and would try to find them when they called.


5. Candy Shop
The town of Stockbridge, Massachusetts, is literally a few minutes away from Oak n' Spruce Resort and is the quintessential New England town. The old buildings, the beautifully landscaped yards, the architecture...

With all that and the red and yellow hues of changing leaves, this entire area of The Berkshires would actually be really incredible for a fall getaway, too.

The kids might not have appreciated it as much as I did, but what they did love was the old-time candy shop in Stockbridge-Williams and Sons Country Store.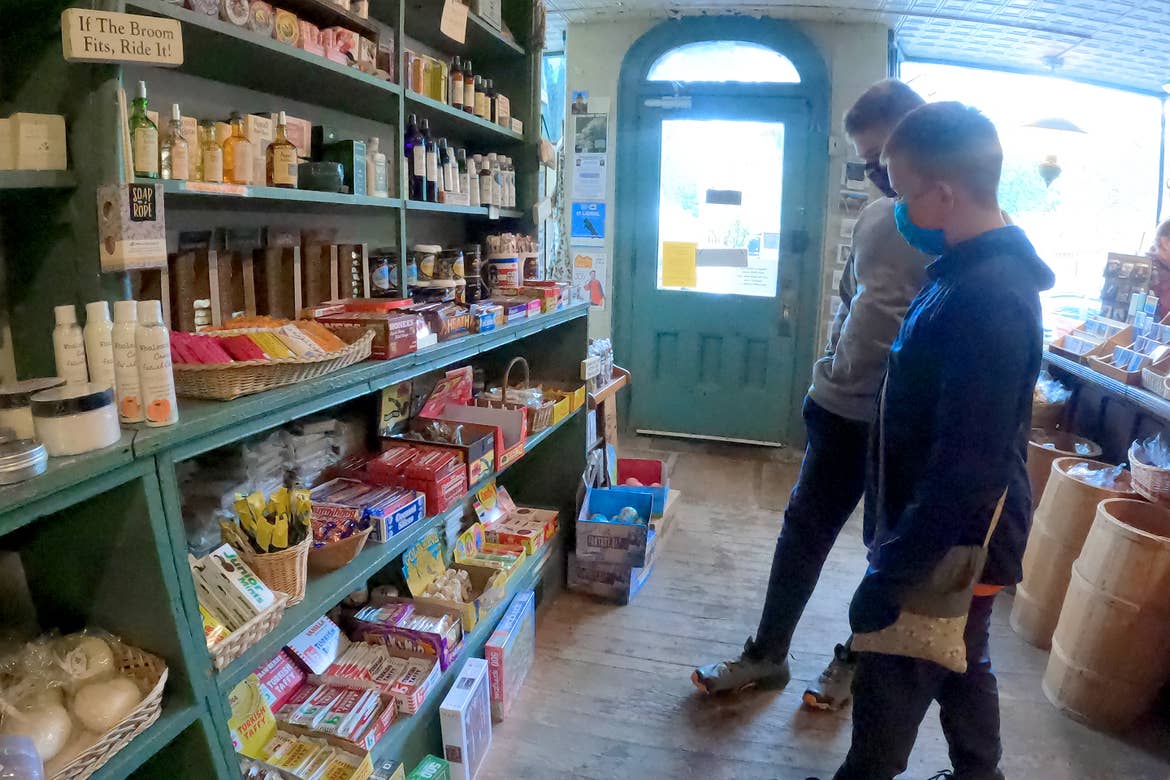 Our kids were as happy as a kid in a candy shop ... literally.

They had a blast looking at the vintage toys, décor and candy. My 11-year-old son Samuel purchased his own slide whistle, and 14-year-old Logan bought a book to identify trees in New England.

The real winner though was all the candy they had never tried before. I even felt nostalgic as I saw candy from my childhood.

The kids had questions about the vintage décor, and we talked about the packaging for many household items and how it has changed over the years. They loved their little history lesson and our walk around town.


6. Pool Time!
Total honesty here. I am not a pool person. I don't typically take my kids to the pool, and they always beg to go every time we're on vacation.

I realized this needs to change. Since I was learning to let go of my own agenda, we actually made it to the pool almost every day we were at the resort, and my only regret is not going more.

Oak n' Spruce Resort has two outdoor pools and one indoor pool. We enjoyed the outdoor pools because the weather was so perfect.



The large outdoor pool is right next to the mini golf course and basketball courts at Oak n' Spruce Resort.

In the large outdoor pool, the 3-foot-deep area was huge, and Ruby was tall enough to stand comfortably, which helped with my anxiety about having her in the pool.

I've never seen her happier! She loved splashing and jumping in for me to catch her.

Water is amazing for children with special needs, and this pool was perfect for Ruby to explore and have fun while being safe at the same time.

She was so happy watching her brothers play and jump in the pool. Vic and I even got in, too. We played with the kids, and I realized I really need to do this more often.

They wouldn't stop talking about how fun it was, even when we were back in our villa.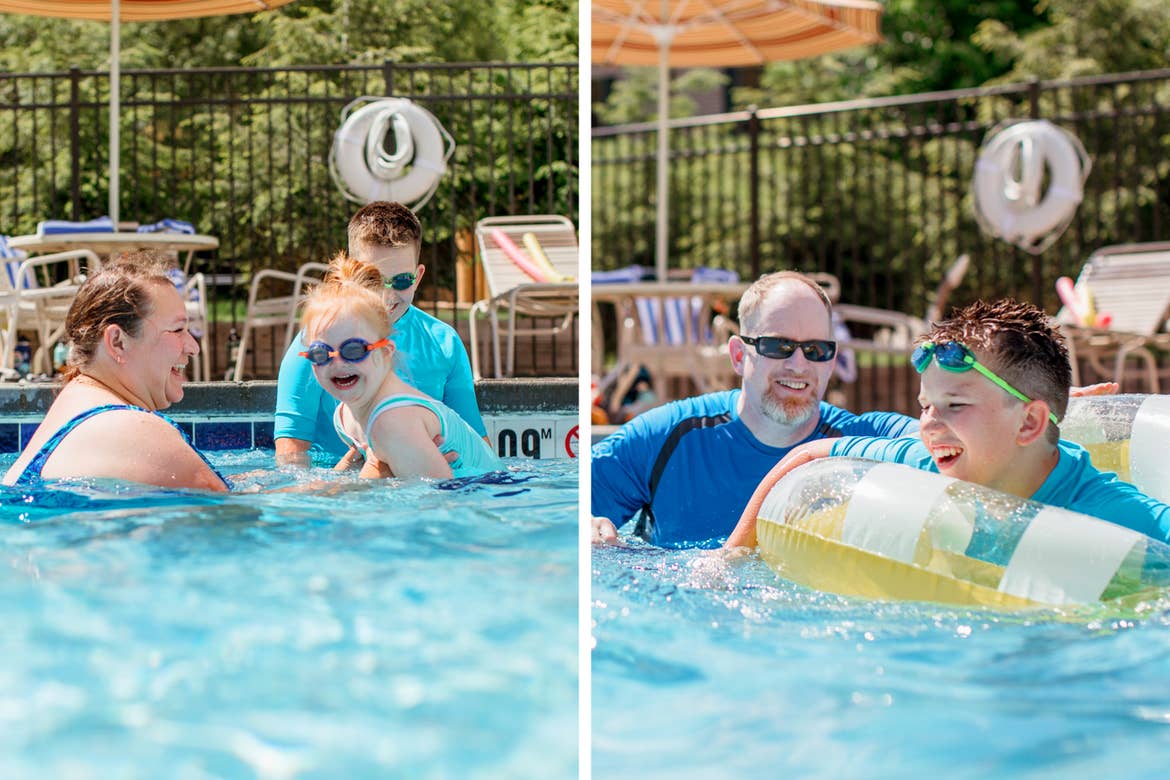 Kids just want to be kids, including children with special needs. Especially when you're traveling with kids with special needs, they want to do the same activities they see everyone else doing.

They want to play, be creative and have imagination. Their only agenda is to have fun, explore and create.

We loved Oak n' Spruce Resort because of all the amenities that provided a perfect environment for a perfect family vacation for people of all abilities.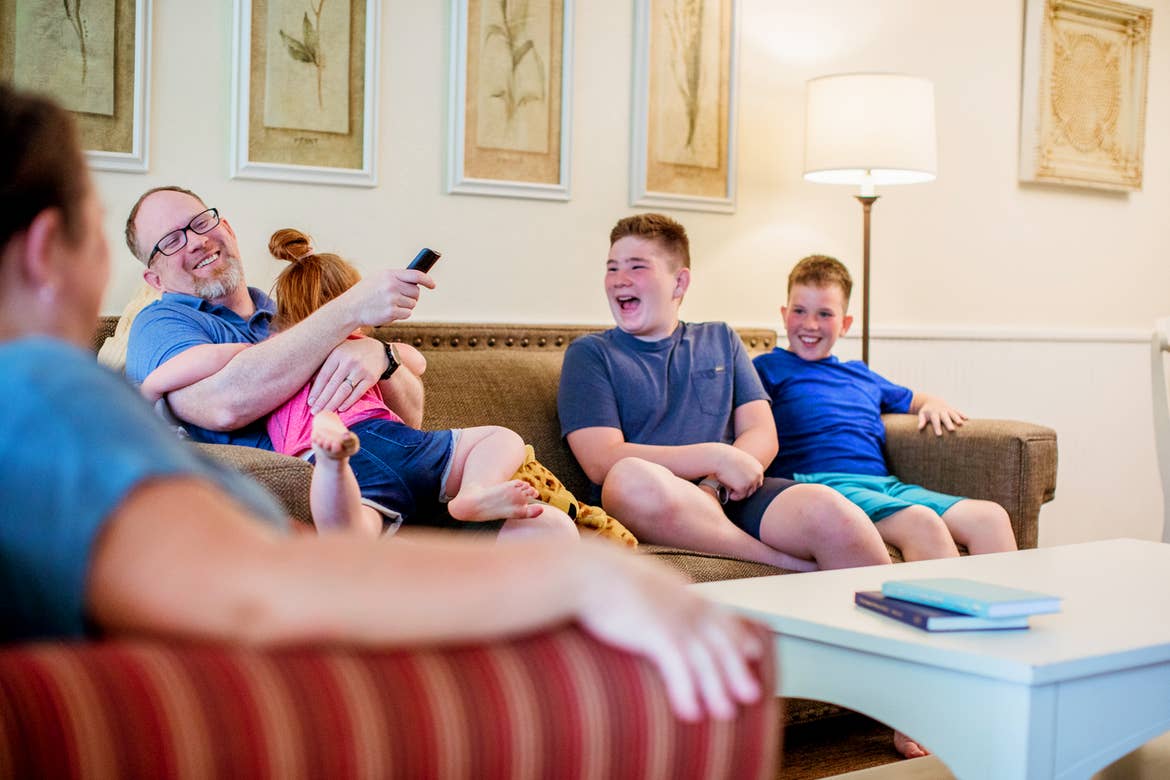 Quality family time in our Presidential Suite at Oak n' Spruce Resort

And its location in The Berkshires is the perfect backdrop for these adventures with so many things to do nearby.

We cannot wait for another family vacation with Holiday Inn Club Vacations®.

Where will we go next? With so many resorts to choose from, we're excited to plan our next adventure together.


Our guest bloggers are compensated for their writing contributions and honest opinions.

All information is subject to change. This article is a curated guide and is neither sponsored nor considered an official endorsement. Please be sure to check information directly with any/all tours, guides or companies for the most up-to-date and direct details.