Amanda Frye
Amanda Frye is a New England native, born and raised in the Berkshires, which makes her a real go-to expert on this gorgeous area. Having joined the Holiday Inn Club Vacations team in 2015, Amanda is our senior manager of guest engagement at Oak n' Spruce Resort. (She's also the friendly face and liaison for training all new resort team members.) Along with her husband Dave, Amanda is currently raising her son, and expecting her daughter here very soon(!), in what she describes as the best place to experience all four seasons. In her free time, Amanda enjoys traveling, shopping and having amazing experiences with her family.
If you're searching for what to do in the Berkshires during the holidays, I'm here to tell you that there are plenty of good times to go around this holiday season.

The Berkshires offer a little bit of everything for families coming here on snowy, winter vacations, from skiing, snowshoeing and nature to arts, culture and food. And New England itself has incredible old-world historic charm and breathtaking views in all seasons.

I just love all the fun things there are to do in this scenic environment.

Plus, when you stay here, you're only a short drive to big cities like Boston and New York City. But when you're looking for something a little lower key, the Berkshires always provide a quiet retreat from all the hustle and bustle.


A Little About Me
Hi! My name is Amanda, and I'm the senior manager of guest experience at the Holiday Inn Club Vacations® Oak n' Spruce Resort.

That means I'm highly involved with resort entertainment and guest relations, all to make sure anyone and everyone who visits us has a great time.

I'm born and raised right here in Massachusetts, and while I may be biased, I truly believe the Berkshires are perfect for family holiday vacations.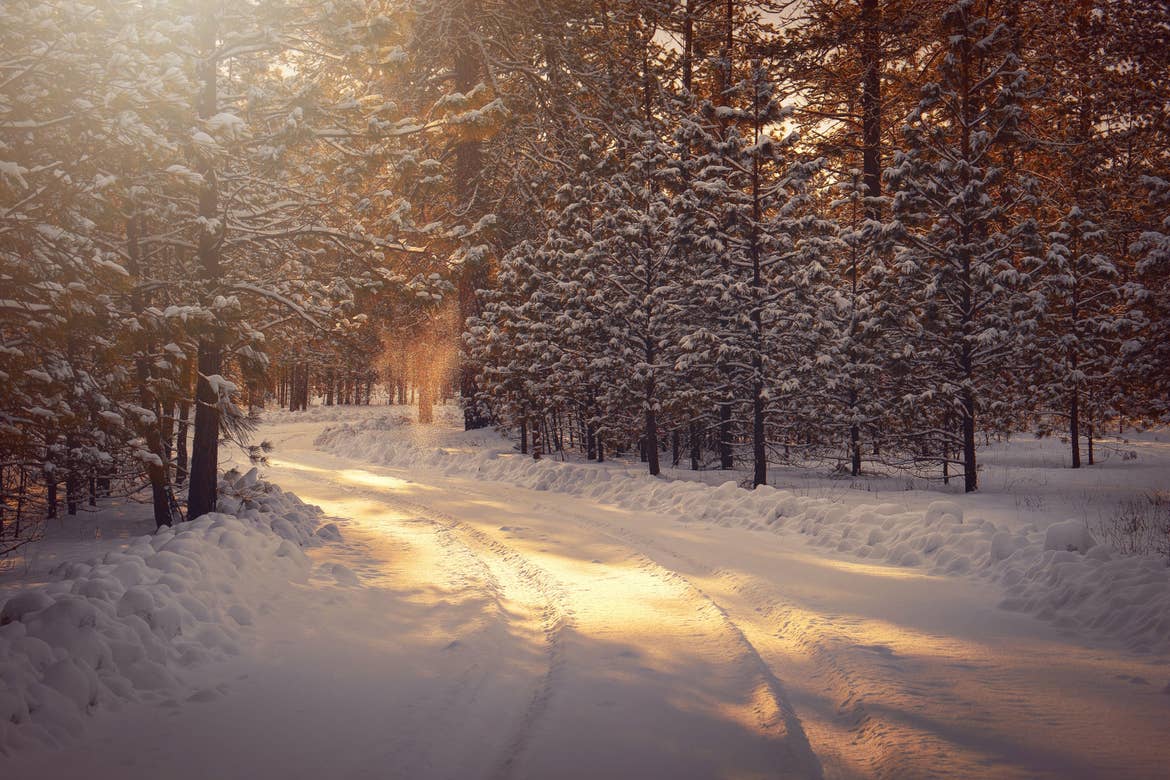 What to Do in the Berkshires During the Holidays
As we gear up for this magical season here in town and at the resort, a lot of people are starting to plan their family ski vacations and look for holiday experiences in the Berkshires.

Here, I'm sharing some of my favorite holiday activities—ones that my family and I really enjoy. They're the events and places I tell my guests about because I know they'll have a great time.

(Just be sure to double-check any and all of the 2020 events for any COVID-related changes or cancelations.)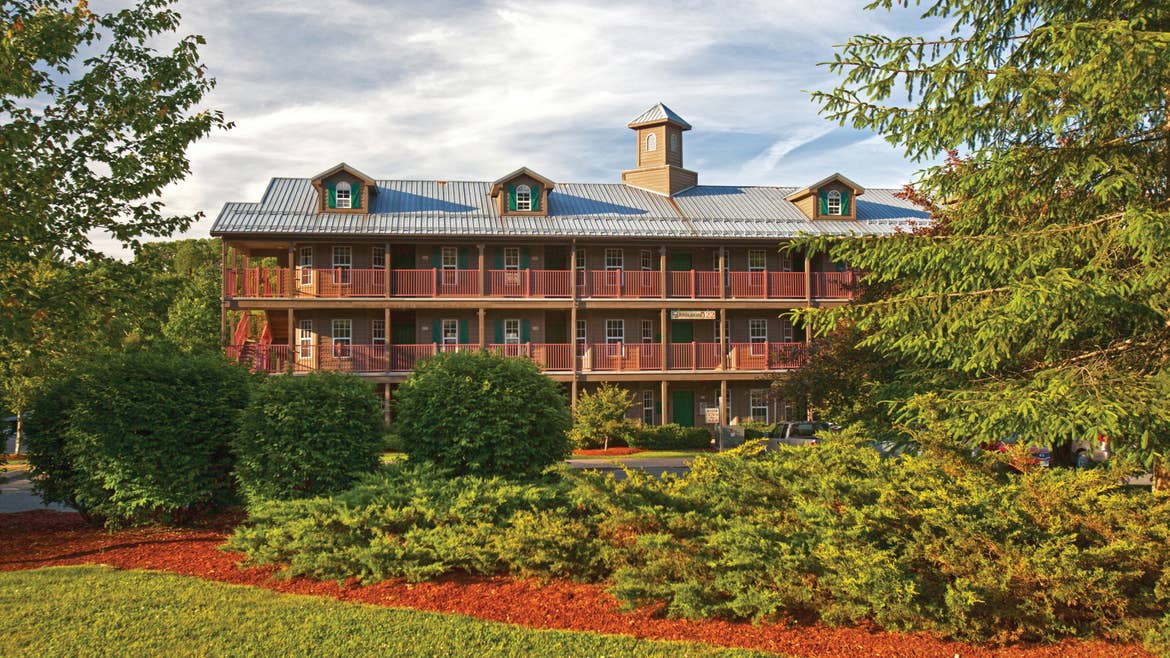 I really hope you enjoy them, too, as you get excited for your trip. And if you're planning to stay with us at Oak n' Spruce Resort, come find me to say hi and let me know what memories you and your family made together!


1. Stroll Through the Festival of Trees at the Berkshire Museum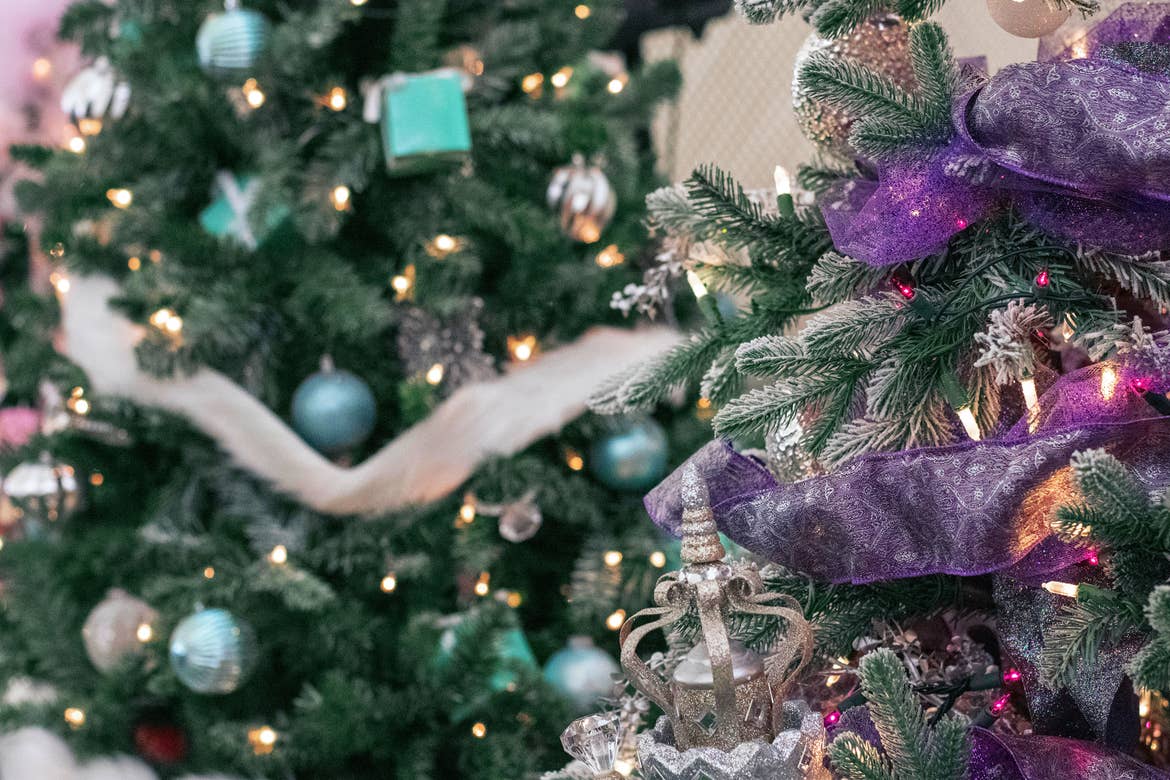 Each year, local businesses come together to decorate their own trees at the Berkshire Museum. With a different theme every year, the creativity can be both beautiful and hilarious—but no matter what, every tree is unique.

This is a great family experience to get everyone ready for the holidays as it starts around Thanksgiving.

A quick note: Reservations are required. If you're a guest at Oak n' Spruce Resort, we'd be happy to help you with that!


2. Go for a Hike or Snowshoe Trek Under the Full Moon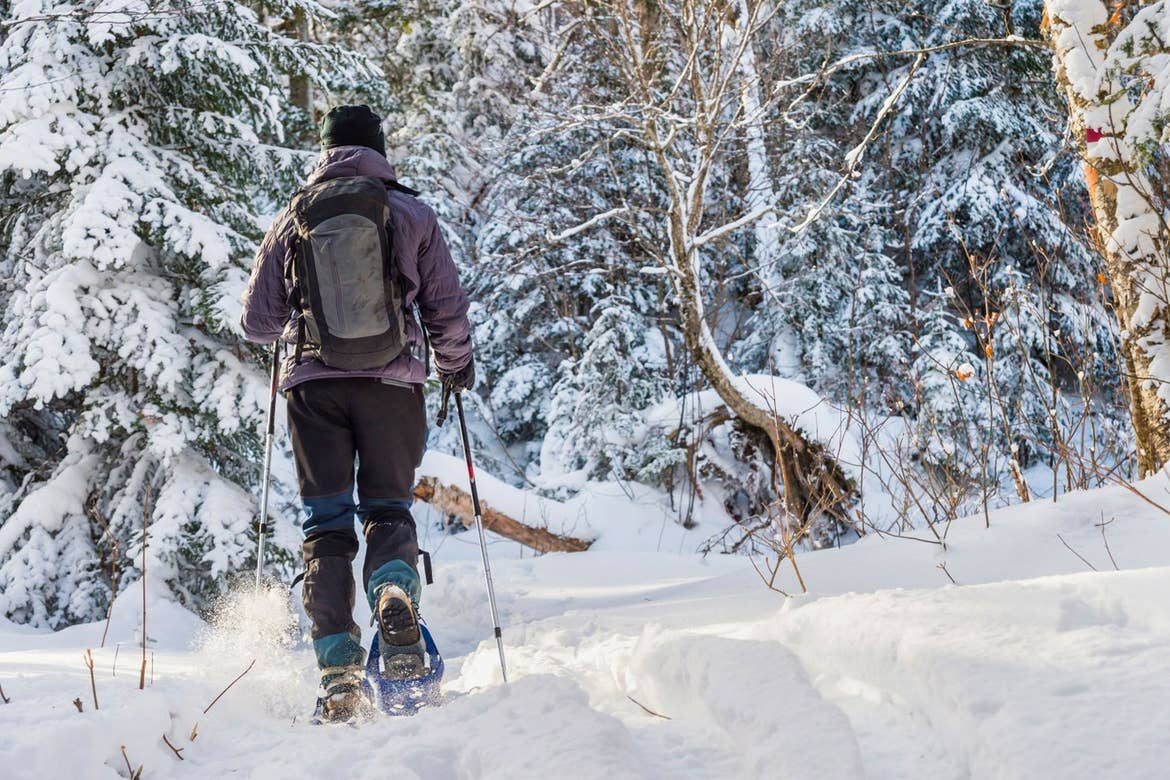 Enjoy a walk either on foot or snowshoe (depending on the weather) in the beautiful orchard hills of the Berkshires.

Hosted by Hilltop Orchards and Furnace Brook Winery, you'll walk under the stars with an informative guide in small groups and end the trek with a toasty bonfire. (Stay tuned for the next date to be announced!)

Pro tip: Dress warm and don't forget to try their delicious cider donuts or squeeze in a wine tasting. You'll be so glad you did!


3. Take in the Majestic Views After Hiking Monument Mountain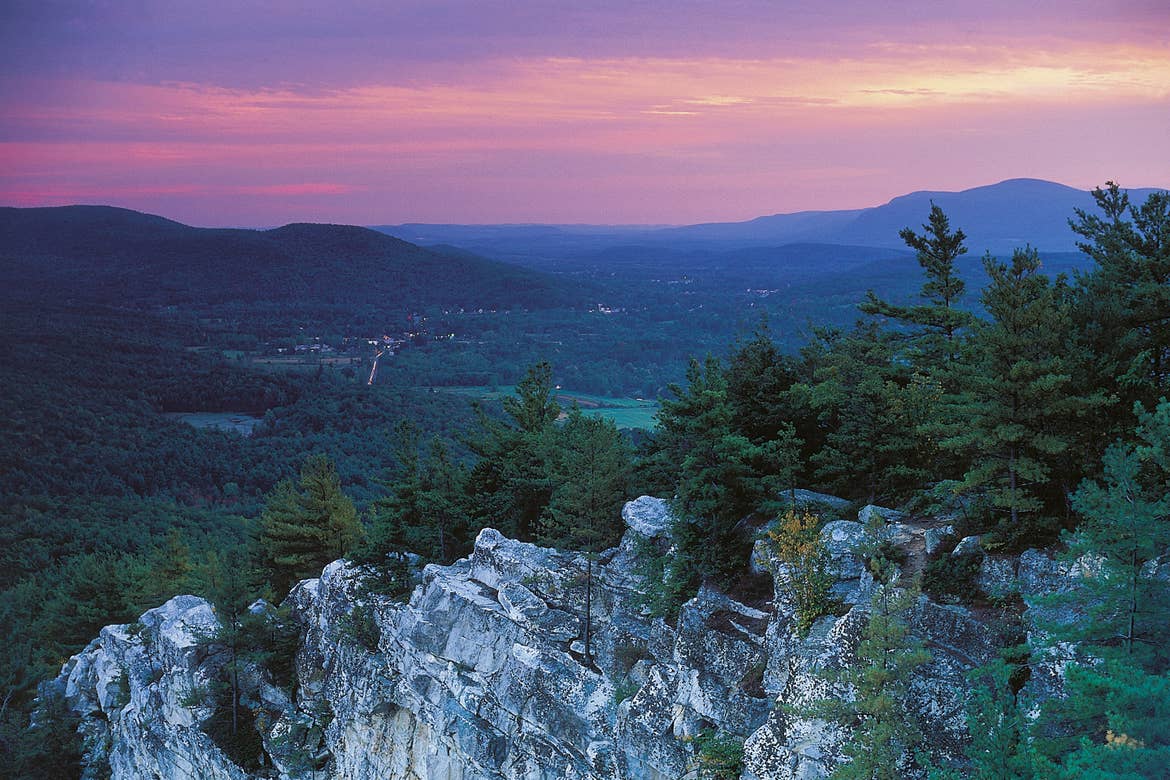 Photo by Richard Cheek, courtesy of The Trustees of Reservations

Experience some beautiful views just a short distance from our resort in Great Barrington, Massachusetts. There are two hiking trails to choose from and while each side boasts different levels of difficulty, both prove their worth once you see the gorgeous Berkshires landscape.

Whichever side you choose to enjoy on the way up, at the top you'll find a great family photo op … and, of course, proof you made it all the way!


4. Get Lost in Art History at One of Our Many Museums in the Berkshires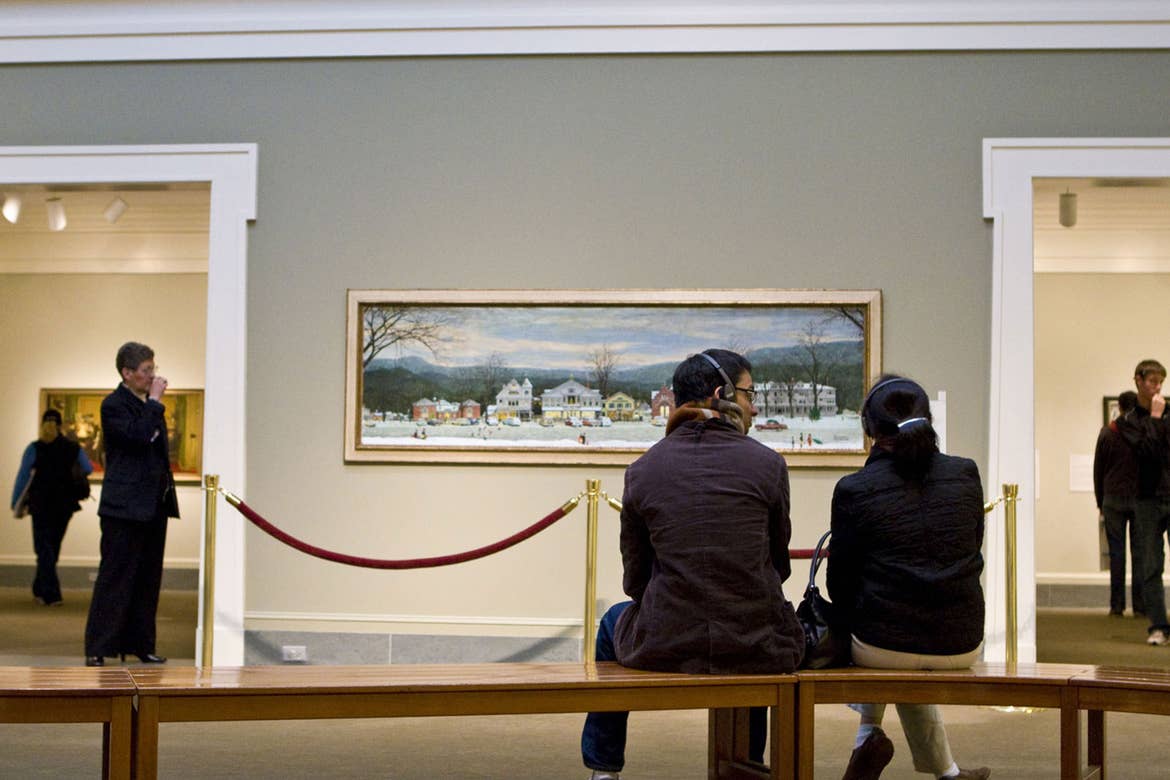 Photo courtesy of ©Norman Rockwell Museum. All rights reserved.

A trip to New England wouldn't be complete without visiting one of the many different museums the area has to offer—especially with collections of some of the greatest Impressionist Era art in the country.

The Massachusetts Museum of Contemporary Art (MASS MoCA), Norman Rockwell Museum and Clark Art Institute are all great spots to enjoy viewing unique collections.

And since Norman Rockwell really did live here, you can actually drive around the area and find many of the little New England towns where his paintings took place.

Sometimes you'll run into his actual models who will give more background on the paintings they were featured in! We have a lot of Norman Rockwell pride here.

Be sure to stop in Joe's Diner on Main Street in Lee. This is where you'll see one of his most famous works of a runaway boy and police officer talking at the counter (you know the one!).


5. Get into the Holiday Spirit at the Yankee Candle Company Flagship Store

Photo courtesy of Yankee Candle Village, South Deerfield

You may have been to other Yankee Candle® stores, but this is the mother of them all and a local favorite!

Located in South Deerfield, Massachusetts, about an hour and 20 minutes from Oak n' Spruce, Yankee Candle Village is a great day trip for the family because it has something for everyone.

Children can dip their own candles, make wax hands and craft their own jar candles! They have a home and kitchen store for the cook in the family and great gifts you never knew you "needed."

Plus, you can see snow every four minutes in the Bavarian Christmas Village and stop in at Santa's workshop to let the kids tell him just how good they've been this year. A romantic candlelight dinner is also available at its restaurant, Chandler's.

Be sure to check ahead for dates and times for the hands-on children's experiences and seeing Santa. (As always, we're happy to help our guests with this, too!)


6. Watch a World of Beauty Flutter by at the Magic Wings Butterfly Conservatory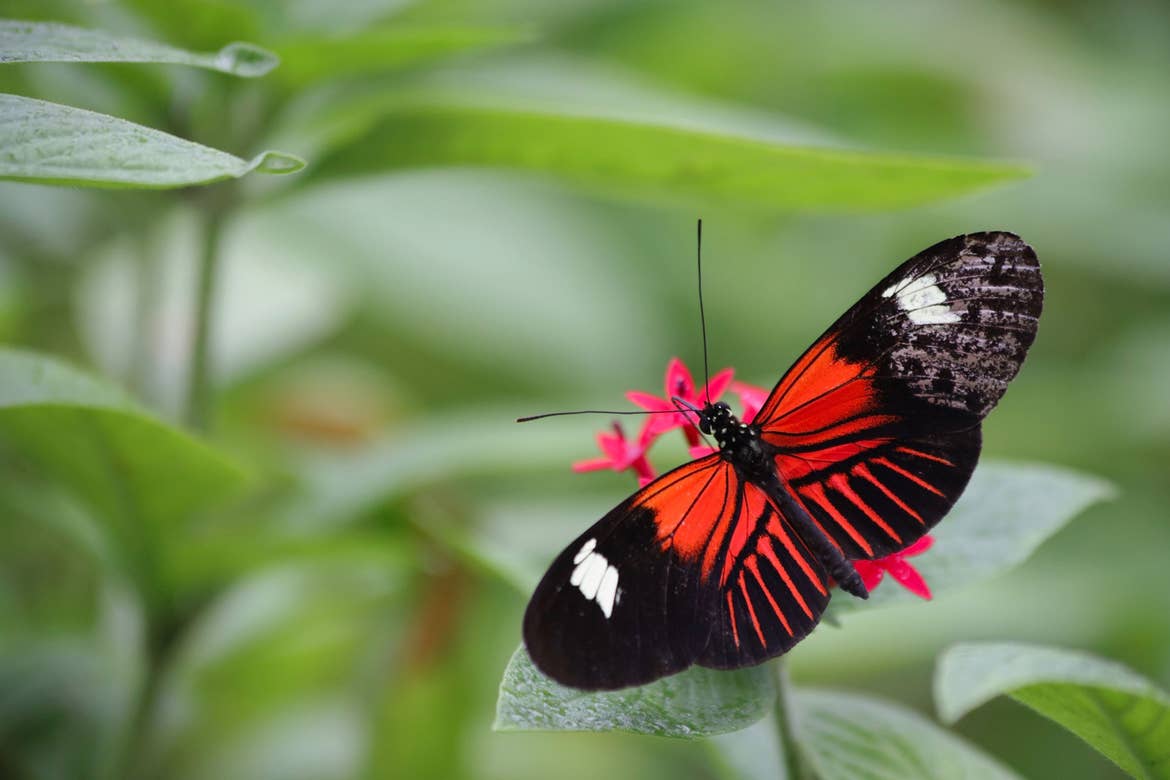 This isn't just "for the holidays" but it is magical. Also located in South Deerfield, venture a little farther down the road (maybe after your Yankee Candle fun?) to experience thousands of beautiful butterflies that'll land on you as you walk through the Magic Wings Butterfly Conservatory.

It's really a fun experience for all ages. Before you leave, just be sure to check you aren't taking any "friends" with you. Pro tip: You can also wear white if you want to attract more butterflies!

Fun fact: My husband and I actually purchased monarch butterflies from Magic Wings and released them at our outdoor wedding four years ago in loving memory of family members who weren't able to be there with us.


7. See the Kids' Eyes Light Up During Bright Nights at Forest Park in Springfield, MA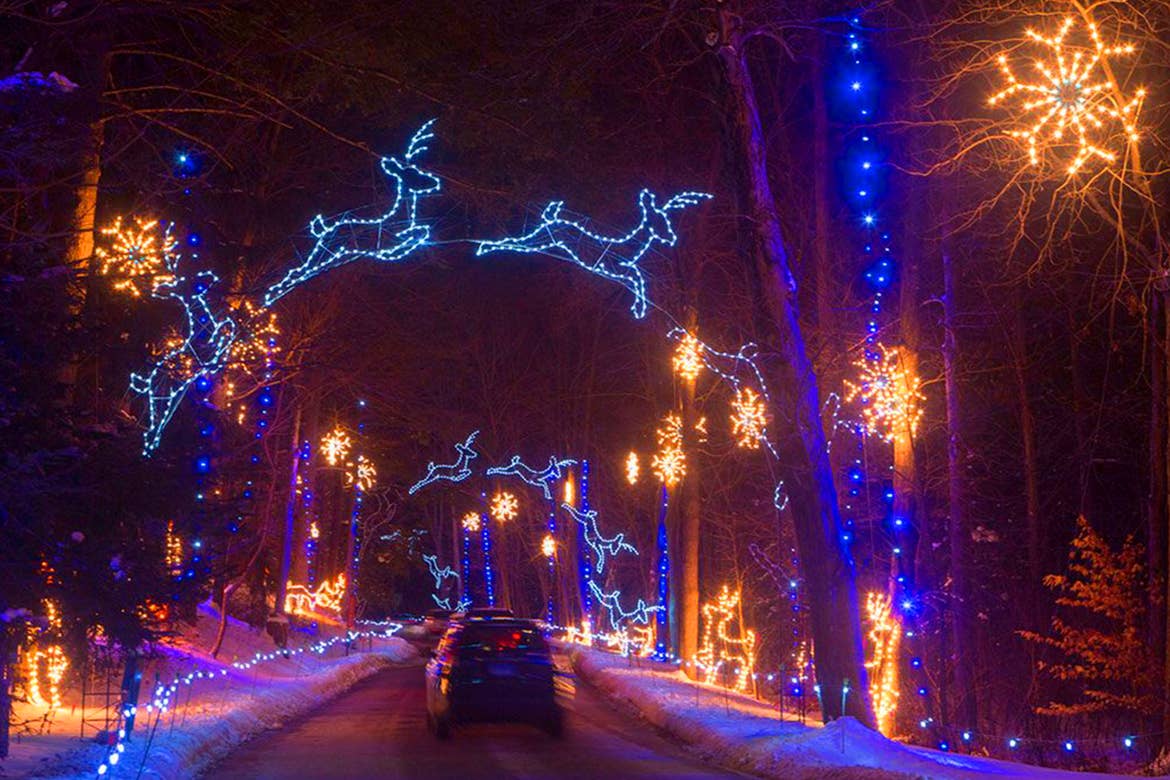 Photo courtesy of Spirit of Springfield-Bright Nights in Forest Park

Want to bring out your inner child? From Nov. 25 to Jan. 3, you can drive through Bright Nights at Forest Park (just an hour away from the resort) to see some spectacular holiday light arrangements!

Tune in your radio stations to the appropriate channel to get the full effect as you drive your own vehicle through the park.

Don't blink as there's lots to see! And remember to bring your favorite hot beverage and a snack to munch on as you get cozy.

My family loves bringing hot cocoa and fresh cookies to set the mood. My son puts on his fuzzy jammies and a blanket as he basks in the glow of all the holiday lights.

For the best deal, you can hop online and print out a $3 off coupon. Or, if you're staying with us, visit our business center at the front desk or ask a front desk agent to assist you.

Don't be surprised if someone asks if you have an extra seat in your car and what time you're leaving though! It's a local favorite for many of us year after year.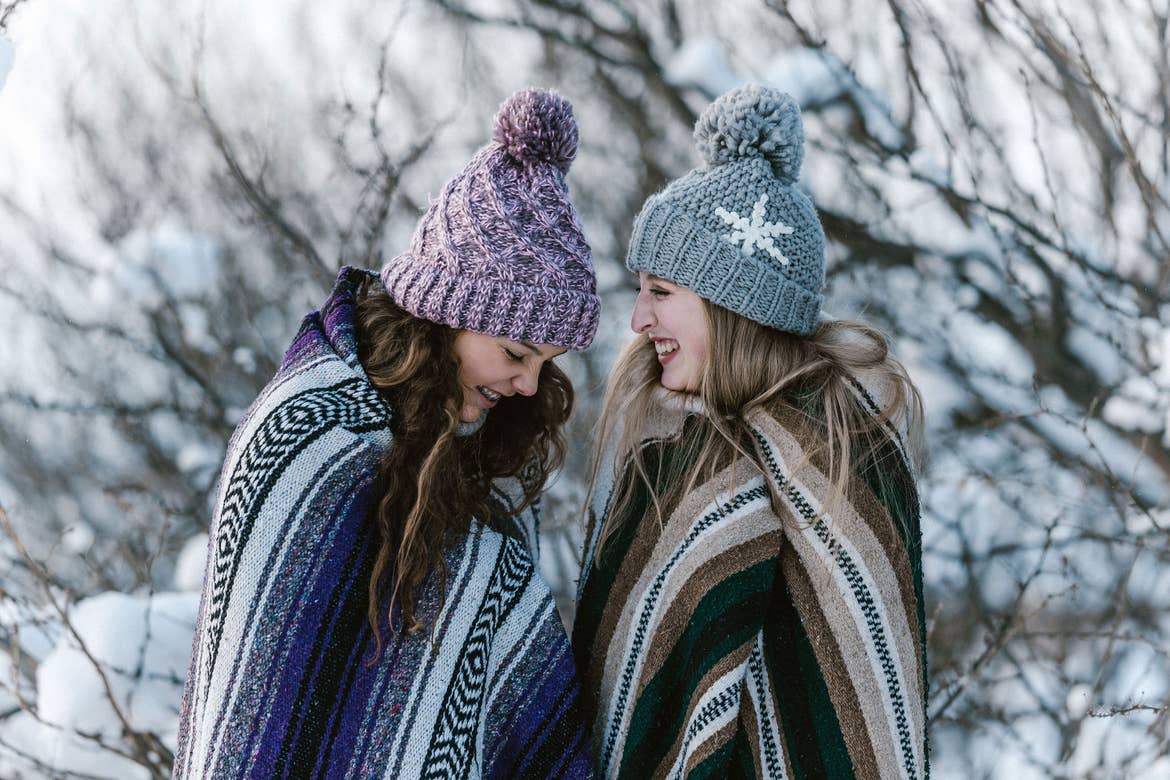 Now that you know what to do in the Berkshires during the holidays, my parting piece of advice for your trip is to pack lots of clothing options and layers as New England weather can change at a moment's notice.

And remember: If you're staying at Oak n' Spruce Resort, stop down and see our friendly front desk staff with any questions you have. We truly love hearing about all the fun you've had!

Enjoy!!!


All information is subject to change. This article is a curated guide and is neither sponsored nor considered an official endorsement. Please be sure to check information directly with any/all tours, guides or companies for the most up-to-date and direct details.