Stephanie Moghaddam
Stephanie lives in Carson City, Nevada, with her daughter, dog and three cats. As the Guest Services Manager at David Walley's Resort, she has truly enjoyed working with her Holiday Inn Club Vacations family and has appreciated the resort's rich history since she started in 2003. Stephanie loves adventure and going to destinations that include hiking, fishing and the beauty of the great outdoors. She's visited multiple hot springs in the U.S. and even in the Caribbean.
As a local to Carson City, one of my favorite places to escape is David Walley's Resort in Genoa, Nevada (just 20 minutes away).

In my opinion, there's no place in Lake Tahoe more serene and relaxing. And I even get the pleasure of working at the resort as the Guest Services Manager, having started back in 2003.

From the nature right outside the villas to the history of the quaint town of Genoa, David Walley's Resort really allows you to let it all go and unwind.

When I took my 11-year-old daughter to stay at the resort for a week, we had a blast and made amazing memories that we'll always cherish and remember.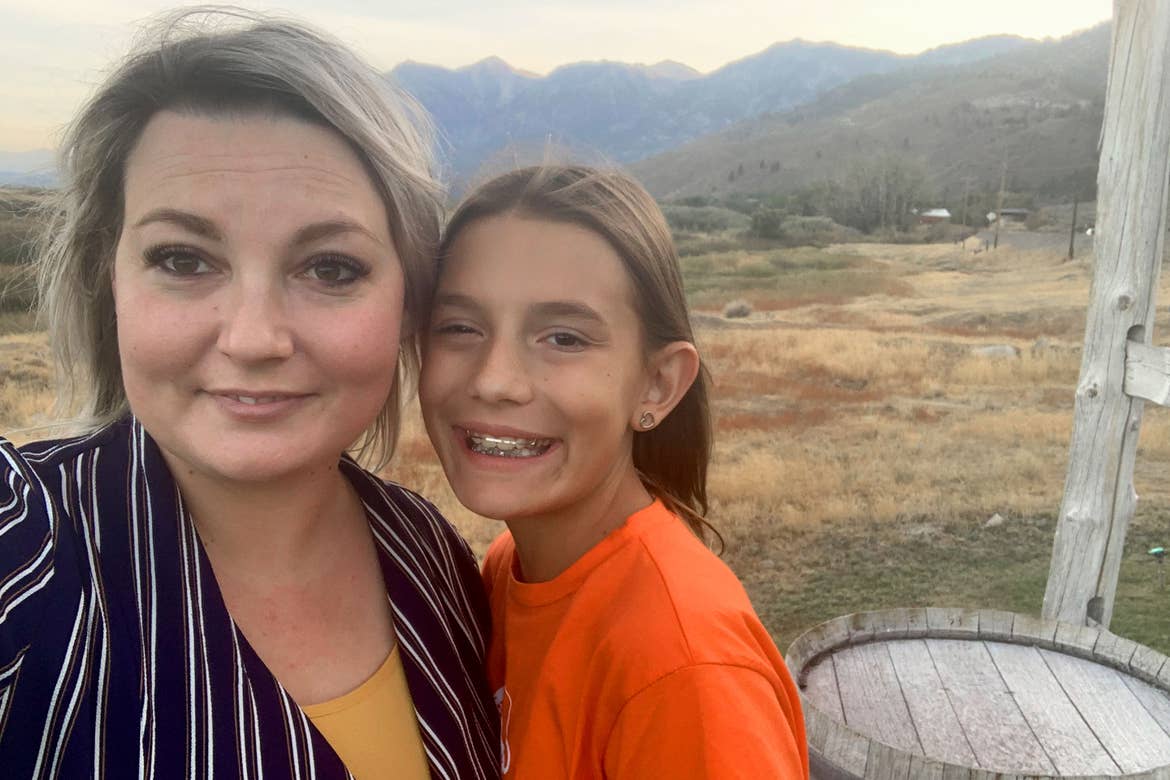 Below, I'm sharing 7 ways to enjoy your stay in Genoa, including everything I love about this area, the resort's history, some of the best things to do and more.


1. Read Up on David Walley's Resort History
As a history lover, one of my favorite things about this resort is its past.

Not only does the town of Genoa have an abundance of history (namely as the first settlement in Nevada), but the resort's story itself is a tale of its times.

David Walley (its original founder) moved to Genoa in the 1860s searching for what most people were at the time: gold.

Many would say what he found was far more priceless…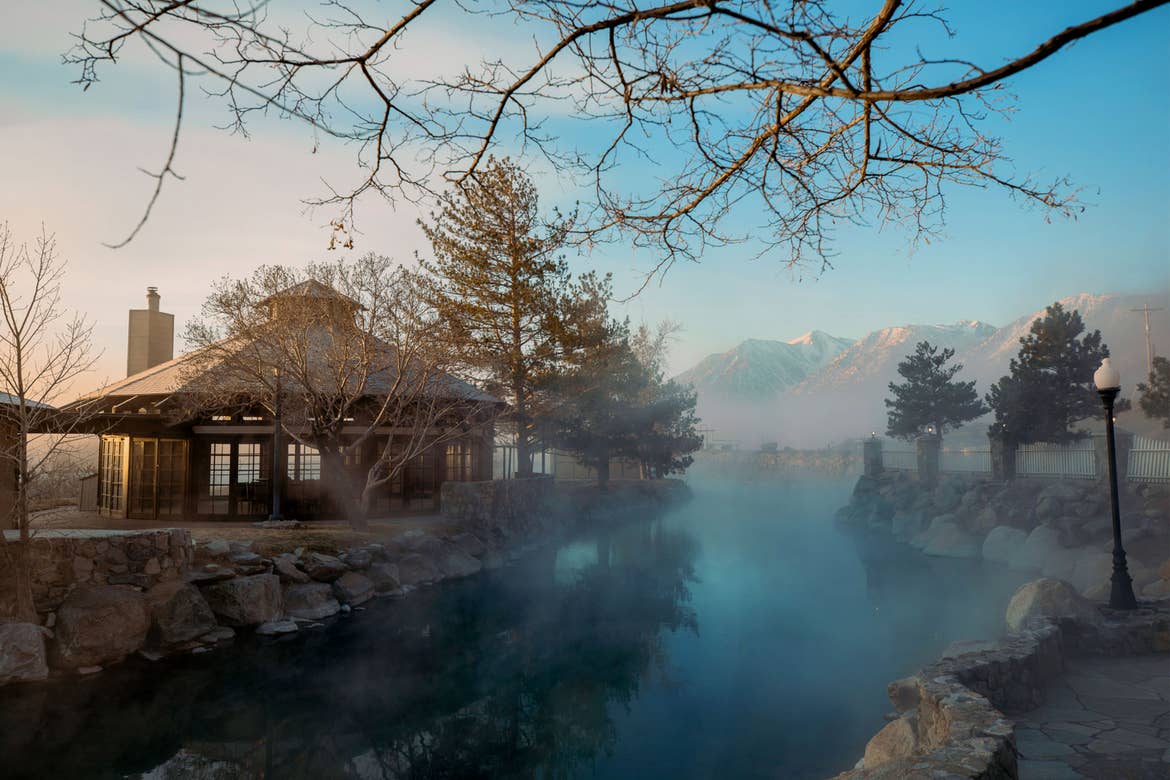 Located south of Genoa on the fault line, David and his companions came across geothermal waters naturally heated by the earth.

David and his wife, Harriet, purchased the land he found and, soon after, built a beautiful resort that brought health and wellness to many, charging 50 cents a bath.

David Walley died in his late 60s at the Ormsby House in Carson City, Nevada, leaving Harriet to run the resort into her late 80s.

During the fire of 1910, most of the town and the resort perished. Today, there are two original rock buildings that still stand (if walls could talk!).


2. Relax in the Pools & Hot Springs
The resort has two pool areas on property, which are great for visitors of all ages. The Canyon area has a swimming pool heated to 83 degrees and three hot tubs.

And with three gas grills, it's also a great area for outdoor picnics and grilling. (Just note: Both the Canyon pool and grills are available seasonally.)

David Walley's Resort also has five mineral hot spring tubs, ranging from 98–104 degrees, and another large, heated swimming pool at 89 degrees.

I could not get my daughter out of the mineral pool in the Hot Springs section of the resort.

And the healing waters made up of Sulphur, potassium and magnesium had me sleeping like a baby later that night.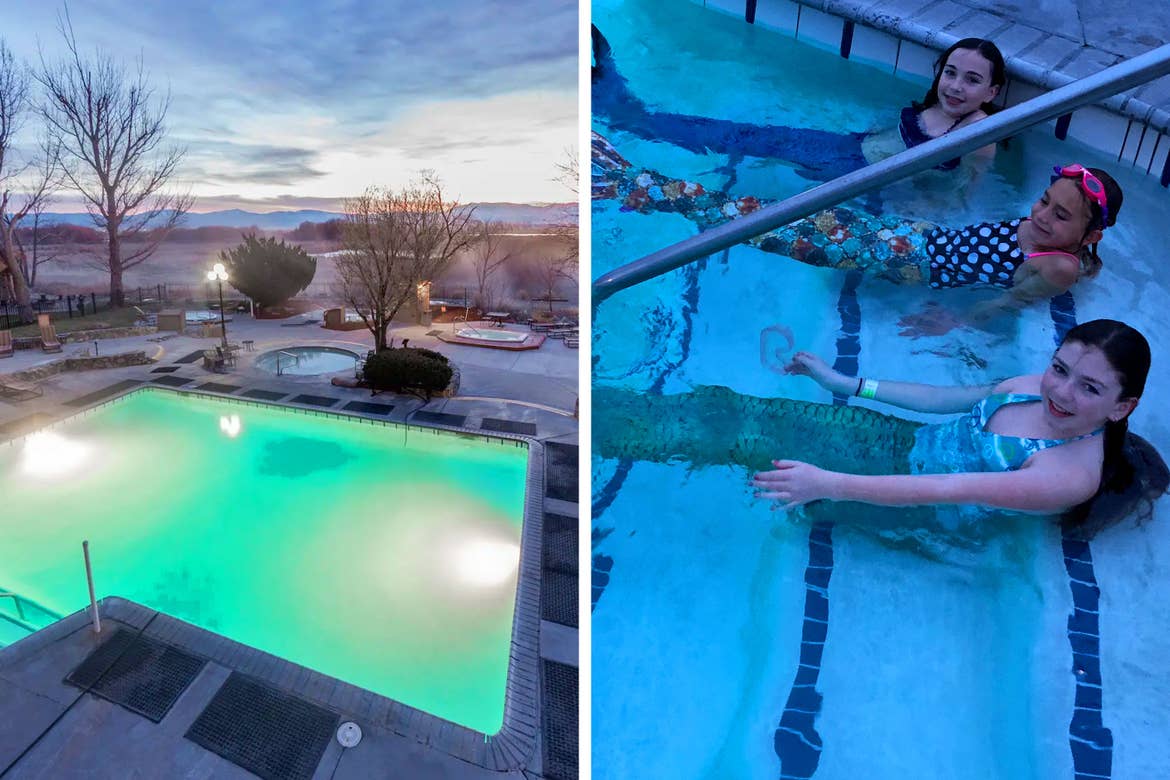 Having a blast in the pools and hot springs at David Walley's Resort

Sitting in the geothermal pool with all the stars above us and the beautiful backdrop of the Sierra Nevada Mountains was the highlight of my week.

Note: The Hot Springs pool and tubs aren't included in nightly rental stays (aka for those who aren't Club members or Owners), but guests can buy a day pass for $55 per person.


3. Spend Time in Nature on Walking/Bike Trails
During our "staycation," we decided to walk the property line and take in all the natural beauty the resort had to offer.

The amount of wildlife was abundant. We saw turtles, deer, lizards, hawks, geese and so much more. Every step brought us a picture-perfect opportunity and a fun time.

At the end of our walk, we decided to ride bikes on the trail that goes from the resort to the town of Genoa. It was a nice, paved road about 1.5 miles long.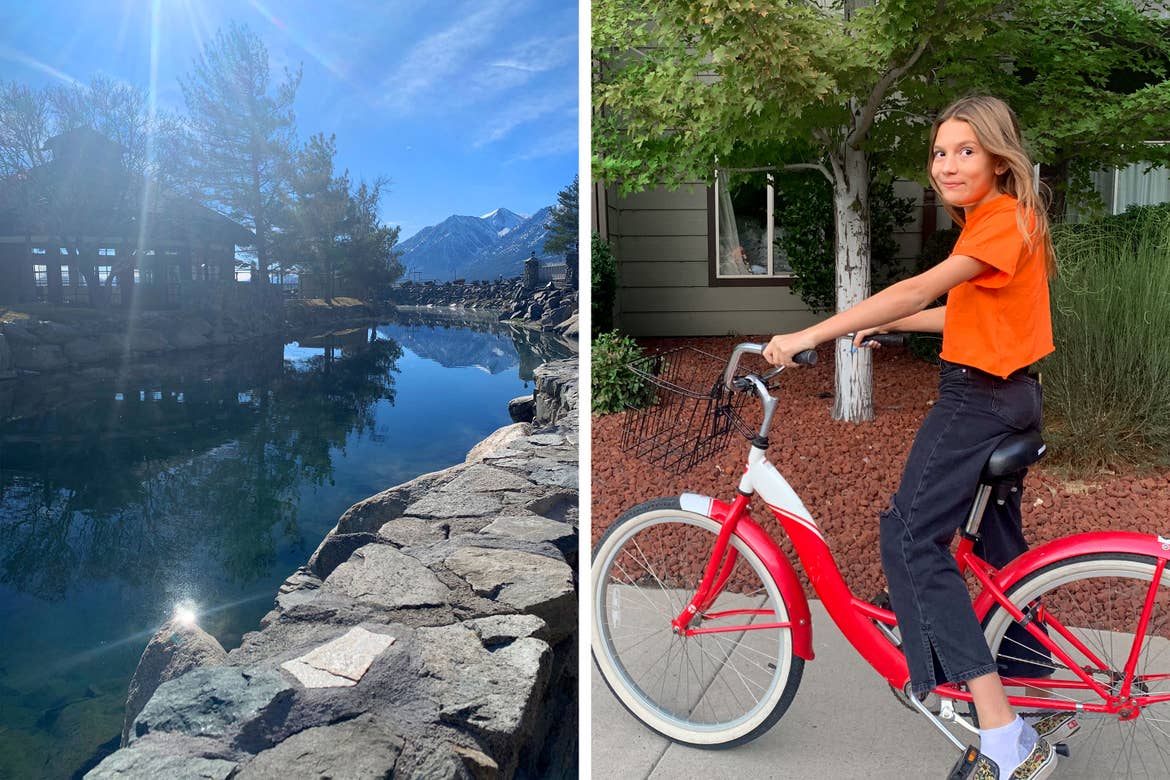 At the Genoa Country Store, we stopped for a yummy scoop of ice cream and then went to visit the Genoa Courthouse Museum, but not before we met a family of deer in the park.

Genoa is full of shops and food venues that provide hours of entertainment. The town is also home to the oldest thirst parlor in Nevada.


4. Take a Day Trip to Virginia City
I'm a lover of history and ghost adventures, so we had to take a day trip to Virginia City, Nevada.

This town is located 30 miles from the resort and was discovered as a boomtown in 1859 during the Comstock Lode discovery (aka the lode of silver ore under the eastern slope of Mount Davidson).

Its riches in silver made it home to the millionaire's club.

We decided to take the V&T Railway to really get into the feel of the times. We boarded in Carson City and started our journey.

The town was lively with music and old, wooden walkways that made you feel like you were in the old west.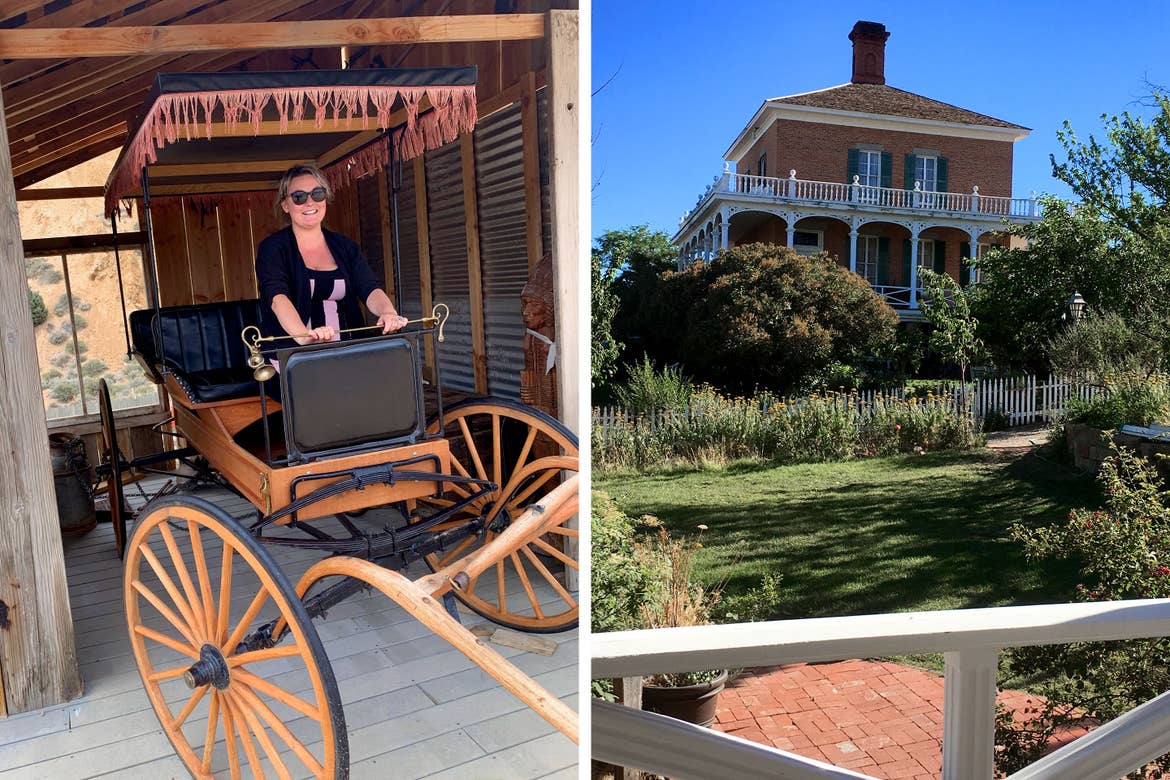 Shopping was never-ending. There were jewelry stores, leather stores, rock stores and more.

Gun shows were performed in the streets, and ladies and gentlemen alike were dressed as if we were in 1860.

My daughter and I decided to document this fun day by getting an old-time photo taken. This was one of my favorite memories.

We ended our day in Virginia City touring The Mackay Mansion that's said to be haunted. The home had an original chandelier, wallpaper and furniture.

My daughter was insistent on taking lots of pictures in hopes of catching a ghost on film.


5. Get Active with Sports & Special Activities
If you're looking for more active things to do at David Walley's Resort, you can check out equipment for volleyball, badminton, pool, ping pong, horseshoes, bikes and even binoculars to view all the amazing wildlife that find homes at the resort.

You can also participate in seasonal activities like tie-dye, gold panning, outdoor movies and crafts.


6. Enjoy Downtime in Your Villa
When my daughter and I took our vacation here, we truly got to enjoy everything David Walley's Resort has to offer, including the beautiful and spacious villas.

We had a full kitchen to cook meals in, which was nice so we didn't have to eat out for every meal.

And we even had a balcony with gorgeous views!!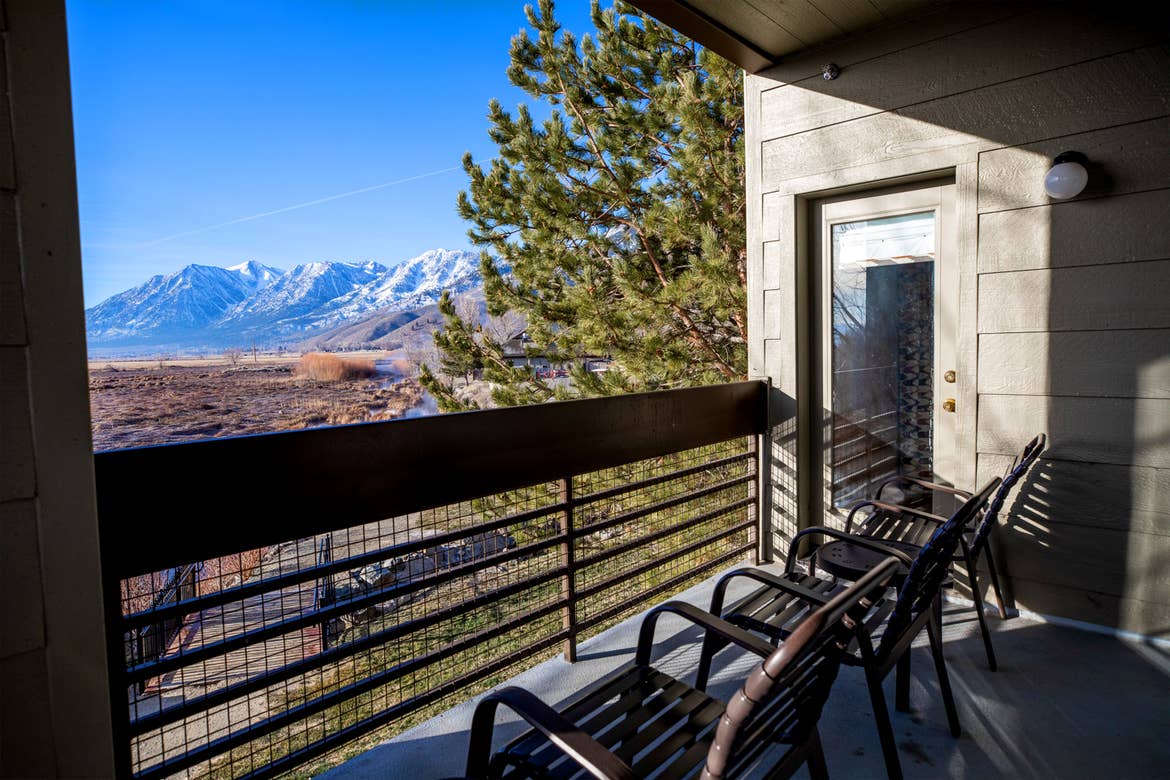 Mountain views from the balcony of a one-bedroom villa at David Walley's Resort


7. Dine Out at the Resort's 1862 Restaurant & Saloon
Since we had the full kitchen in our villa, we stopped at Trader Joe's and Super Walmart to get our groceries before we arrived at the resort.

Even though we cooked in our villa a lot, we did also get to enjoy the onsite dining spot, 1862 Restaurant and Saloon.

My daughter had her favorite, chicken strips, and I had the blue cheese-incrusted sirloin, which was perfection on a plate.

And now that I know the bar has live music on Friday and Saturday nights, I will definitely be back with friends!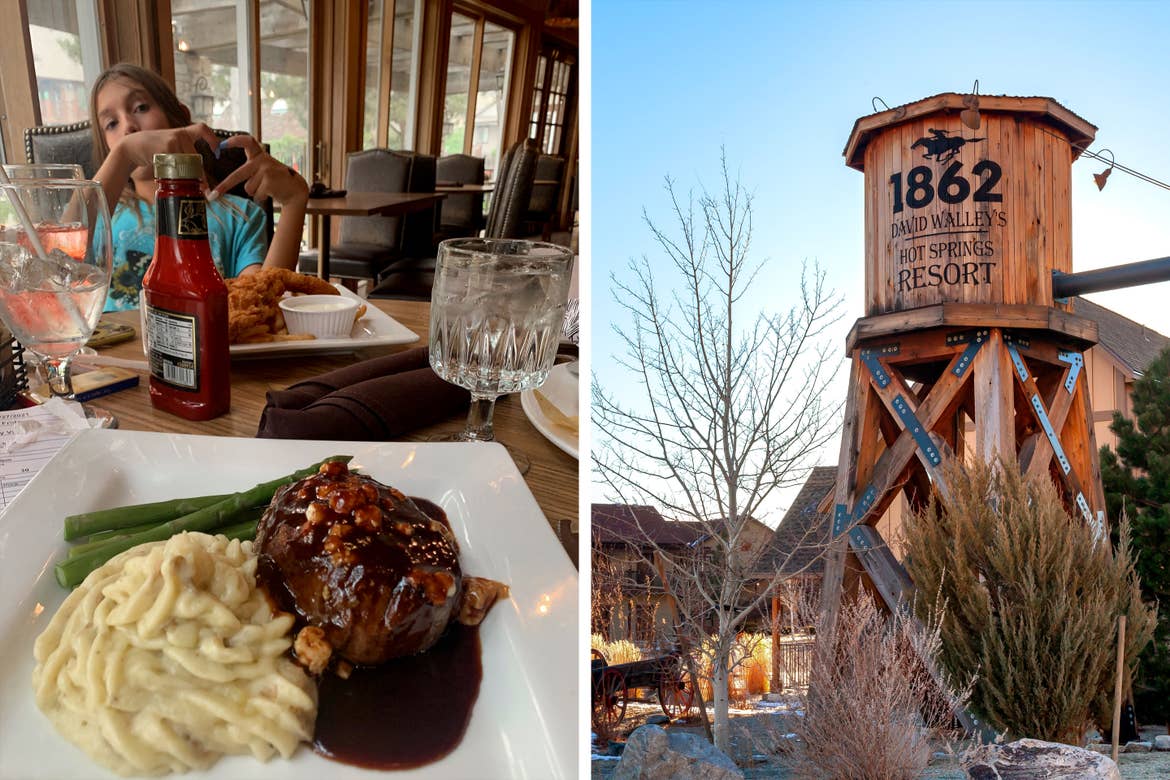 1862 Restaurant and Saloon at David Walley's Resort

David Walley's Resort truly has it all and more. I'm happy to say that as a guest, I was refreshed, recharged and ready to plan another stay!

And as a team member working there, I'm always excited to welcome our guests and help them with anything they need to make their own vacation just as good as mine was!

Be sure to say hi if you're visiting!


All information is subject to change. This article is a curated guide and is neither sponsored nor considered an official endorsement. Please be sure to check information directly with any/all tours, guides or companies for the most up-to-date and direct details.