Andrea Rasmussen
Andrea is a content creator and stay-at-home mom to four adventurous kids. She and her husband Cory aim to inspire and encourage intentional, family-focused living and travel throughout their everyday life and adventures in the outdoors and around the globe. Most weekends you'll find them in the mountains hiking and camping with their kids, which allows them to disconnect from the busyness of life and create some awesome family memories. They do not believe that having kids means life stops and you can't travel or go on adventures ... for them it's just the beginning and they love showing others over at Hiking the Globe with Kids.
Instagram
Facebook
Pinterest
Website
Lake Tahoe has been on our family's bucket list for some time now, especially after seeing pictures of the crystal-clear lake, white-capped mountains and insanely beautiful views from the trails.

If you're looking for the best outdoor things to do in Lake Tahoe for families, the area has plenty of opportunities to enjoy a fun and active mountain getaway with your loved ones.

My husband Cory, our four kids and I love anything that involves water and big rocks to climb on, so we were excited to go to the lake and explore some of the stunning beaches. Lake Tahoe sure didn't disappoint us.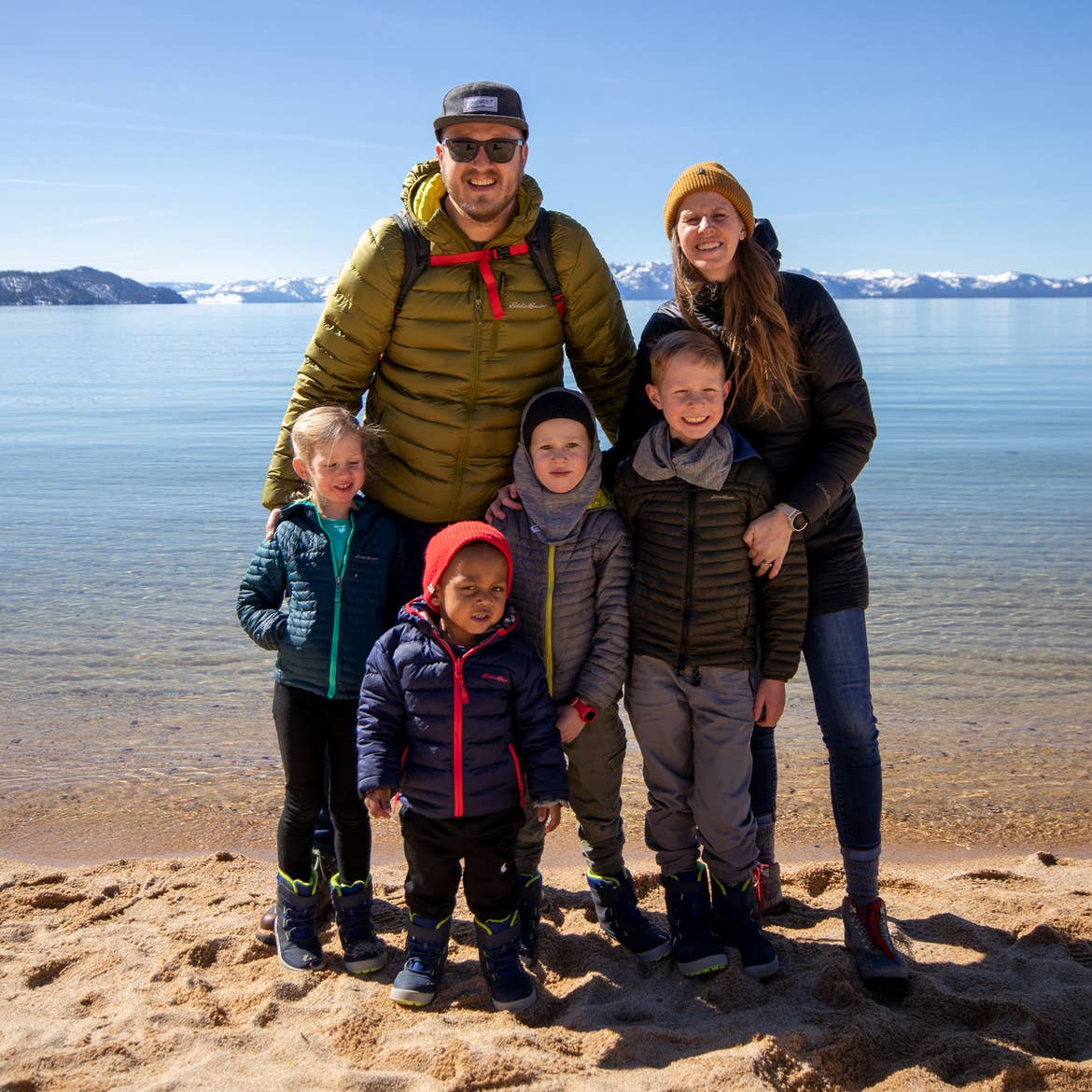 Meet the Rasmussen family: Andrea (mom), Cory (dad), Liam (8), Eli (6), Finley (5) and Zeke (2).

Here are some of the adventures we did together that we consider the best outdoor things to do in Lake Tahoe:


1. Sand Harbor
Sand Harbor Beach is part of Nevada State Park and located just 30 minutes from where we stayed at Tahoe Ridge Resort.

There are two swimming beaches and trails to explore. The beaches were amazing and surrounded by beautiful rock formations, which are perfect for climbing and scrambling all over.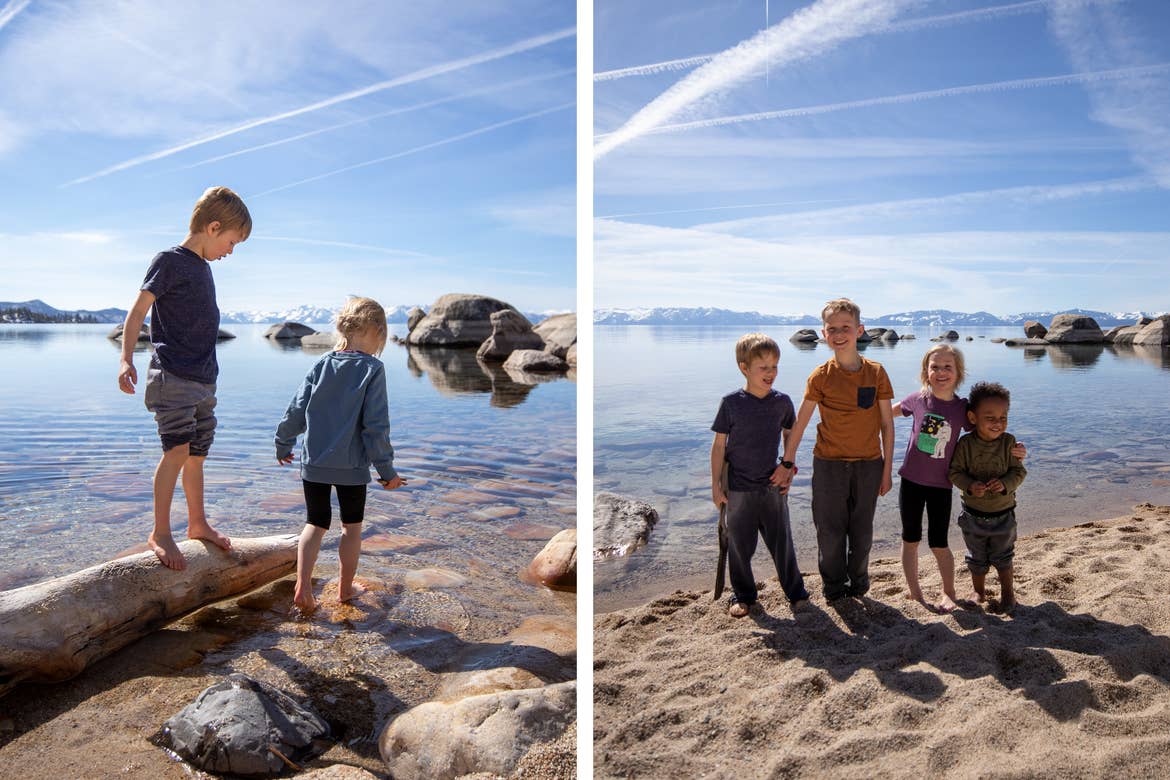 2. Emerald Bay State Park
Emerald Bay State Park is a gorgeous bay on the west side of the lake. To get to the water from the parking lot, it's about a 1-mile hike on the Rubicon Trail down to the lakeshore.

The trail is wide and easy with plenty of resting spots along the way. The tree growth on the hike was incredible. We have never seen so many large trees.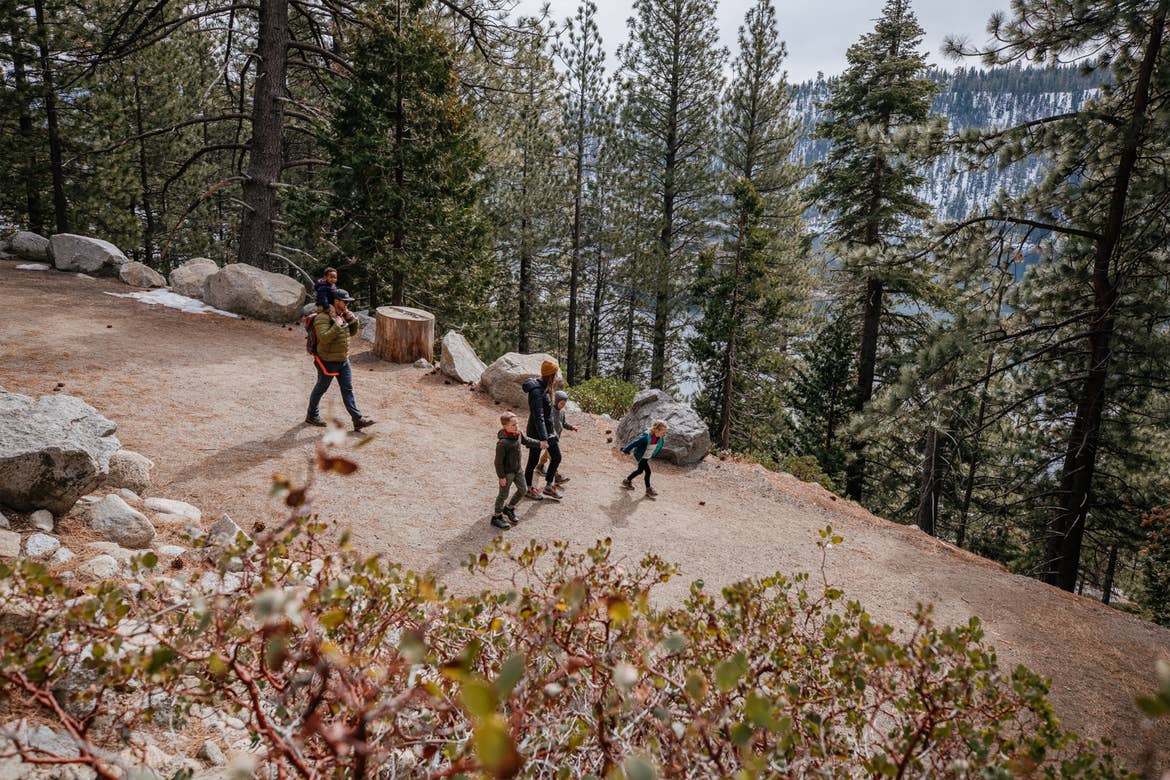 The day we visited, it was a little moody and overcast, but it made for such a cool experience and sight.

Our kids loved the dock that let them see into the crystal-clear water. They spent so much time running up and down the beach, chasing the ducks and exploring the historical Vikingsholm and Tea House.

Vikingsholm is a magnificent castle and historical landmark on Emerald Bay, considered to be one of the finest examples of Scandinavian architecture in the U.S. The home is open for tours in the summer months.

And Tea House is a mini castle on Fannette Island (the only island in all of Lake Tahoe).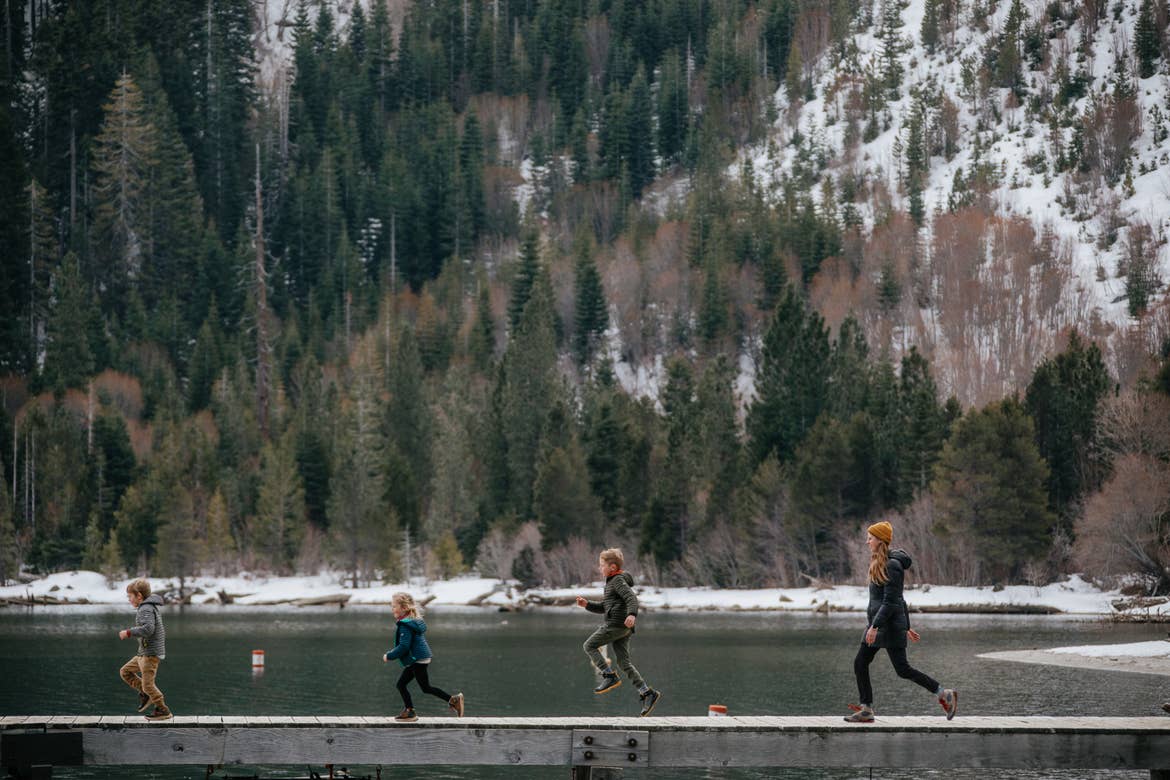 3. Ski & Snowboard at Heavenly
If you're looking to do a little Lake Tahoe skiing and snowboarding, Heavenly Ski Resort definitely lived up to the hype.

Tahoe Ridge Resort actually has the Skier Express, which is a gondola that takes you to Heavenly Mountain's Stagecoach Lodge, and from there, you can get to all the runs and lifts.

It also has a cute little ski shop near the lobby where the team took great care of us, fitting us for gear and giving us everything we needed to have a fun time on the slopes.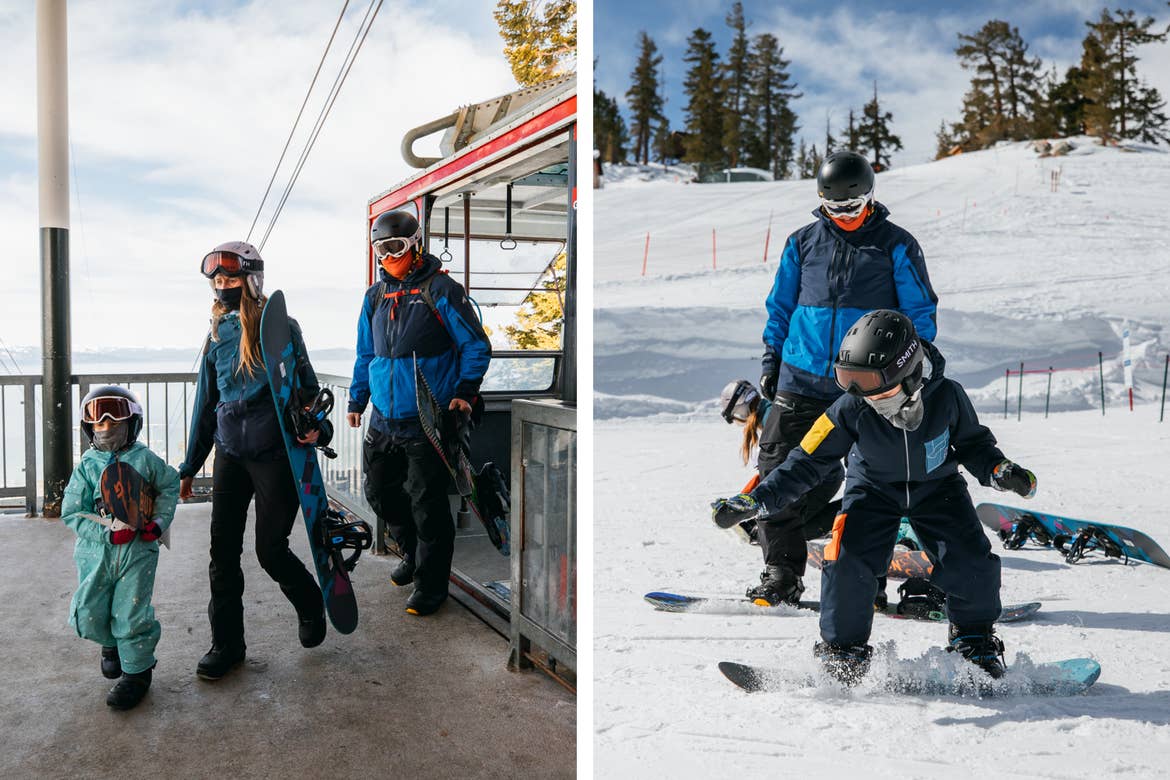 Our kids loved every minute of snowboarding at Heavenly. Cory is an avid snowboarder and got to experience some of the first runs with our boys: a memory he has been looking forward to since our first son was born.


4. Hike Tahoe Rim Trail
This trail is just a few minutes from the resort and turned into an amazing little family hike with the kids that gave us some of our first glimpses of Lake Tahoe from the mountains above.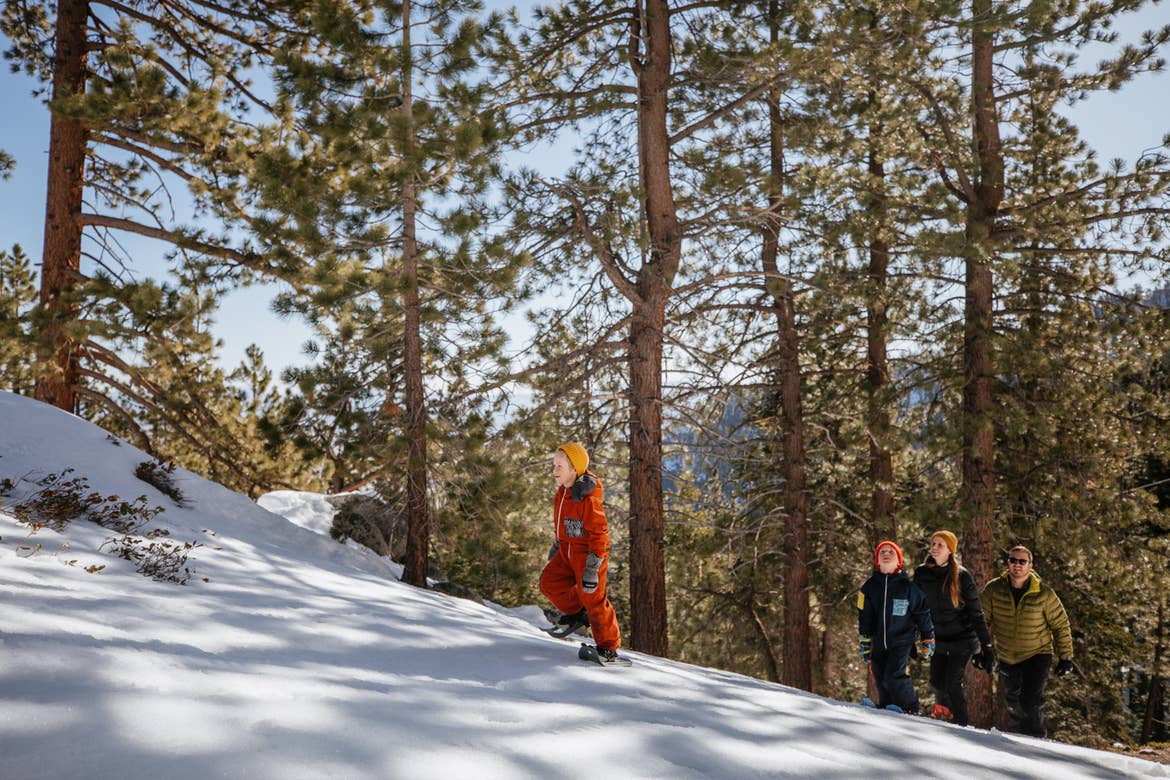 This trail goes around the entire lake and has many other paths that branch off from the main trail, so you can hike as long or as little as you want.

The trail was gorgeous, and we were the only ones hiking, so we got to experience it all to ourselves.

The section of the trail we hiked was 2 miles roundtrip. It was an easy hike for the kids with lots of areas for us to take a break, play in the snow and climb on the rocks.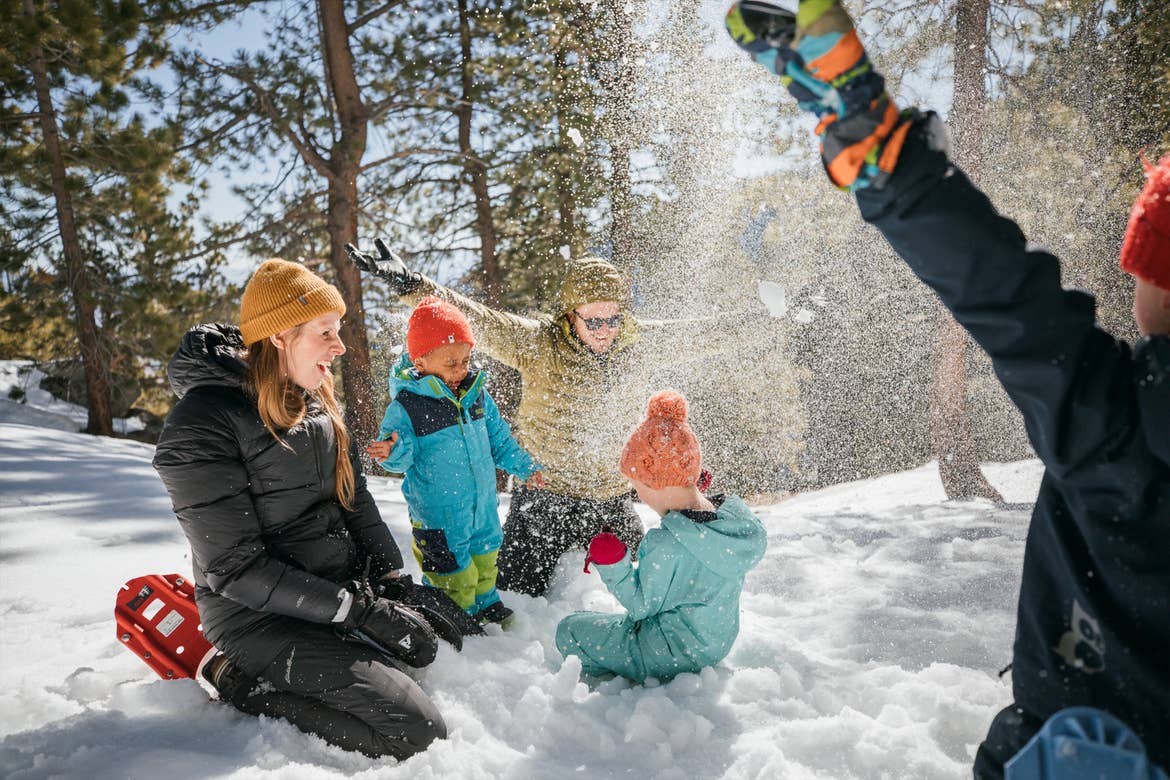 We brought our snowshoes as there were some parts of the trail that were snow-packed and deep.

It was the perfect hike for our family.


5. Tube Tahoe
This was such a fun place to visit! Our kids loved the multiple options of snow tracks to go down, and the sun was shining, which made for a great day of tubing.

Zeke was able to ride with us as well. He had such a blast as we pulled him up the hill and went down together. His laughter and smile were the best.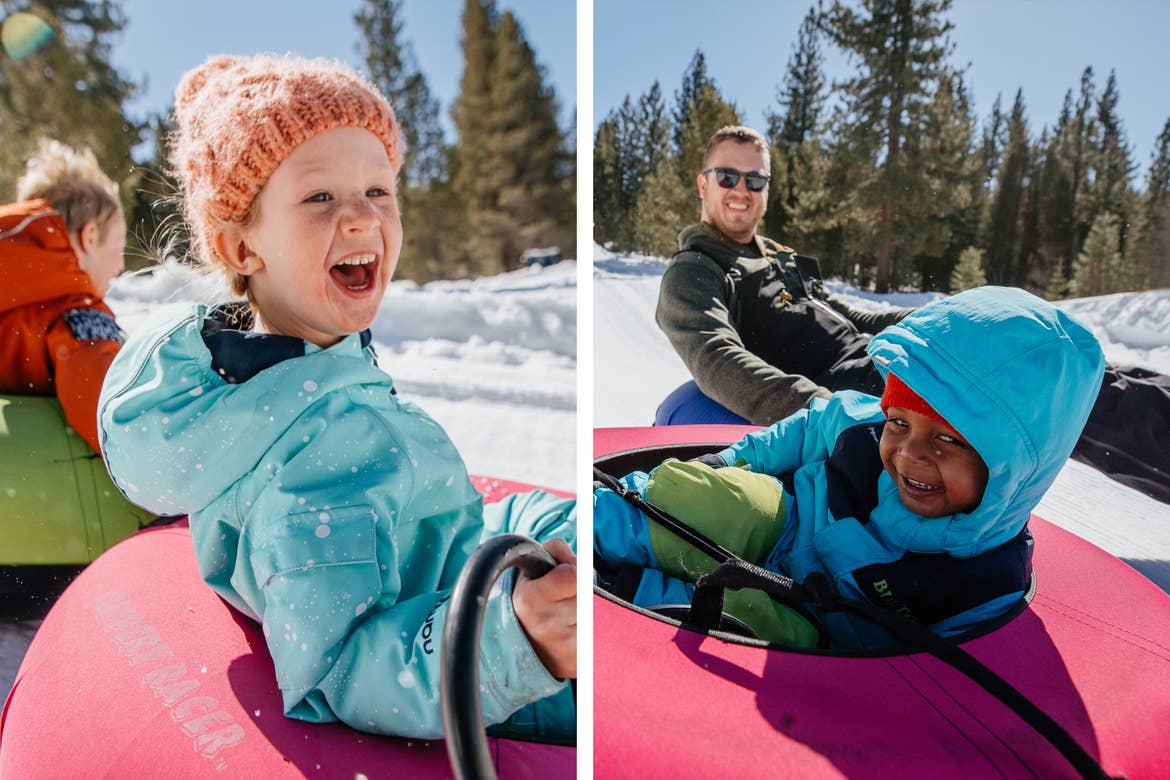 Tube Tahoe is just on the outskirts of South Lake Tahoe and was easy to get to. Make sure to check this place out if you have a free afternoon.


6. Hidden Beach
Hidden Beach is a bit off the beaten path, but well worth the effort to get to as it offers some of the best views of the lake, along with cool rock formations to climb on and explore.

We packed our lunch and spent half a day there as the beach offered endless fun and relaxation.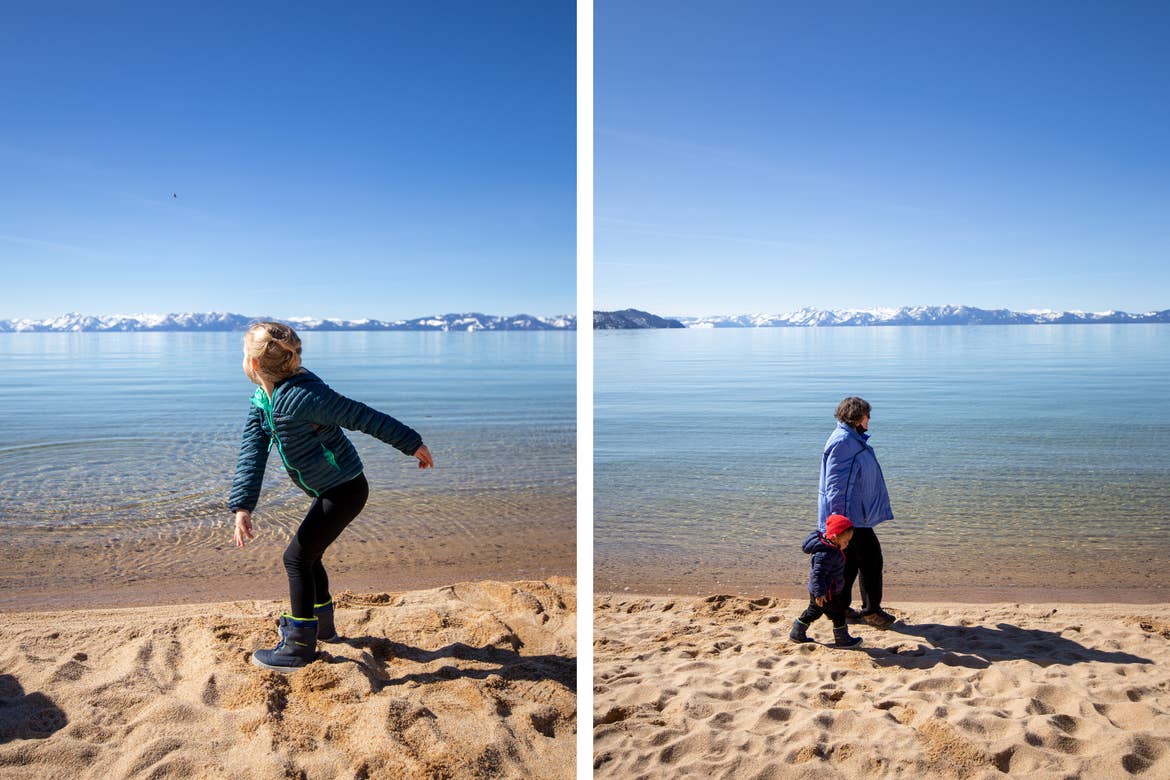 It's a little bit of a drive to get to Hidden Beach, about 20 minutes past Sand Harbor, and you have to park at Sand Harbor or the Tunnel Creek Parking lot and hike over to it. Both places cost $10 to park.

There is a very small dirt patch on the lake side of the road between these two parking lots where you can park for free that can fit about 5-6 cars. If you're lucky enough to get one of these spots, the trail to Hidden Beach is only a short 10-minute walk.


---
Planning a Lake Tahoe trip? Check out these stories:
---
More About Our Lake Tahoe Trip
This was actually our first big trip flying during COVID-19, and it was a much-needed time away.

After researching airlines (we eventually chose Southwest) and the safety measures at Tahoe Ridge Resort, we knew we could plan a safe family vacation in Lake Tahoe with all the extra precautions they were taking.

Above and beyond that, the resort also had some amazing features that were a huge selling point, including:


1. A full kitchen
With a family on a budget, being able to cook our own meals on vacation is a game-changer. This was also helpful when there is so much uncertainty with eating out these days and restaurants only offering take-out.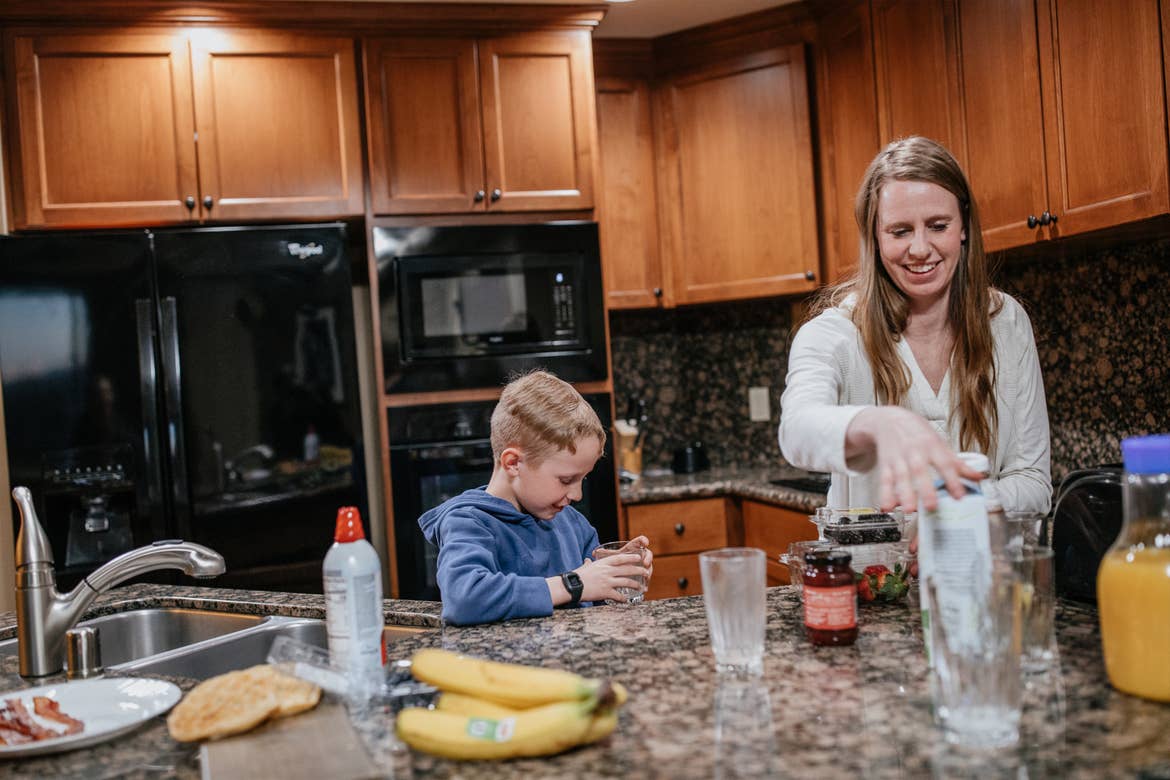 Making breakfast in our Signature Collection villa kitchen.


2. Laundry facilities
Having a washer and dryer either in your villa or on-site is a lifesaver because with four kids, we are bound to have a reason to do laundry. It also helped us with packing for our cross-country vacation, so we didn't overdo it and bring unnecessary items.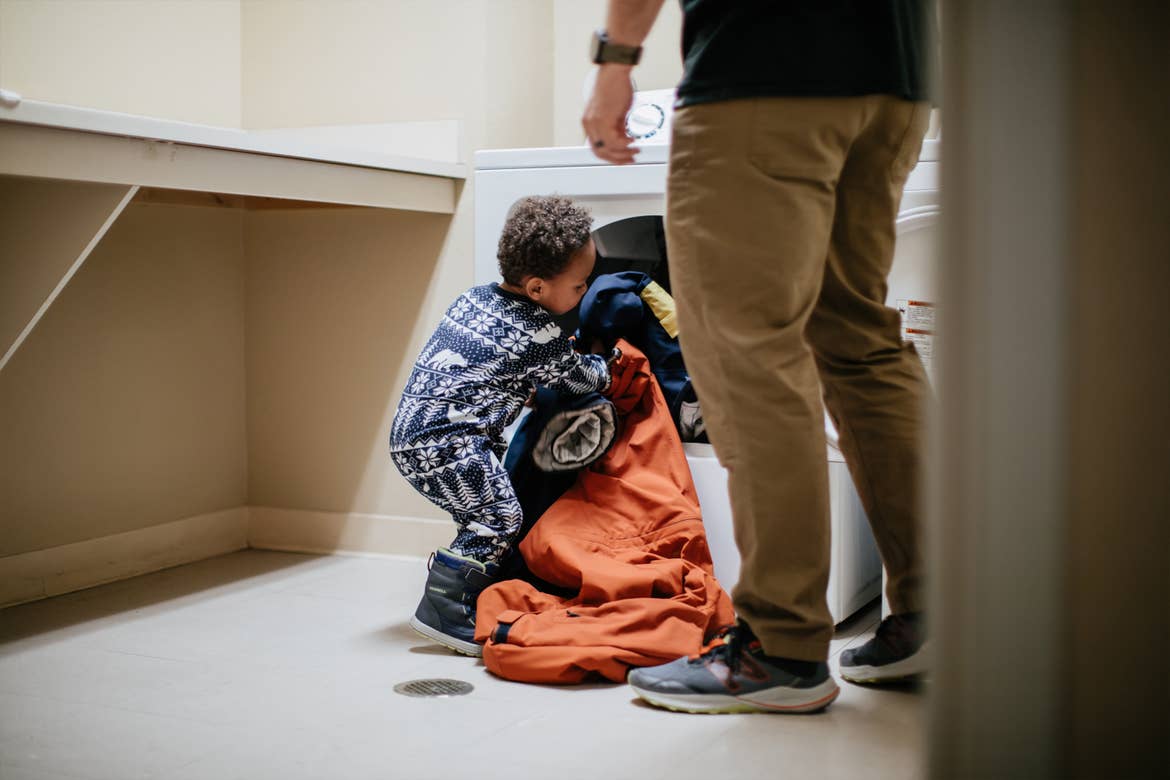 3. Space for our entire family
While we usually spend most of our time outdoors when traveling, the amount of space we had in the two-bedroom villa at Tahoe Ridge Resort (vs a standard hotel room) is huge.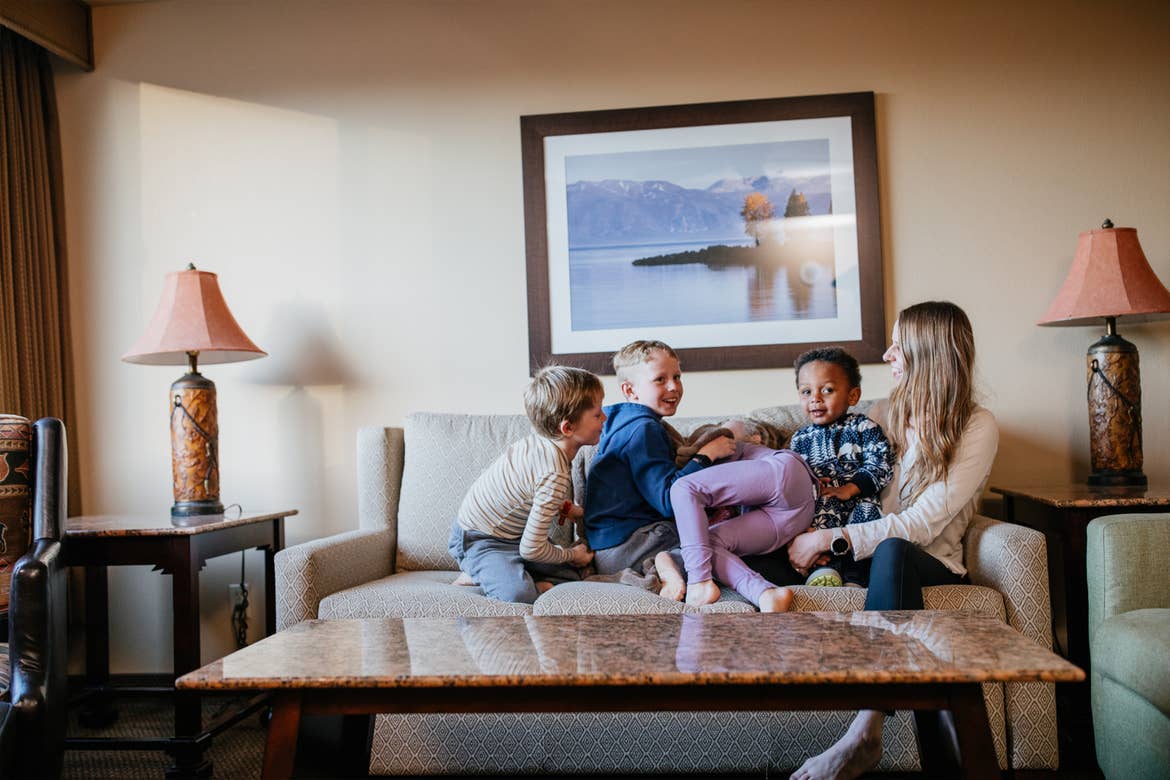 We had two full bedrooms with a living room, dining room and kitchen. The villa offered space for everyone to spread out when we came back for naps and quiet time.


4. Easy access to outdoor activities
Tahoe Ridge Resort was located close to everything.

We were steps away from the slopes at Heavenly Ski Resort and hiking trails that literally came right through the resort. It was also a short drive from incredible beaches and the South Lake Tahoe town center.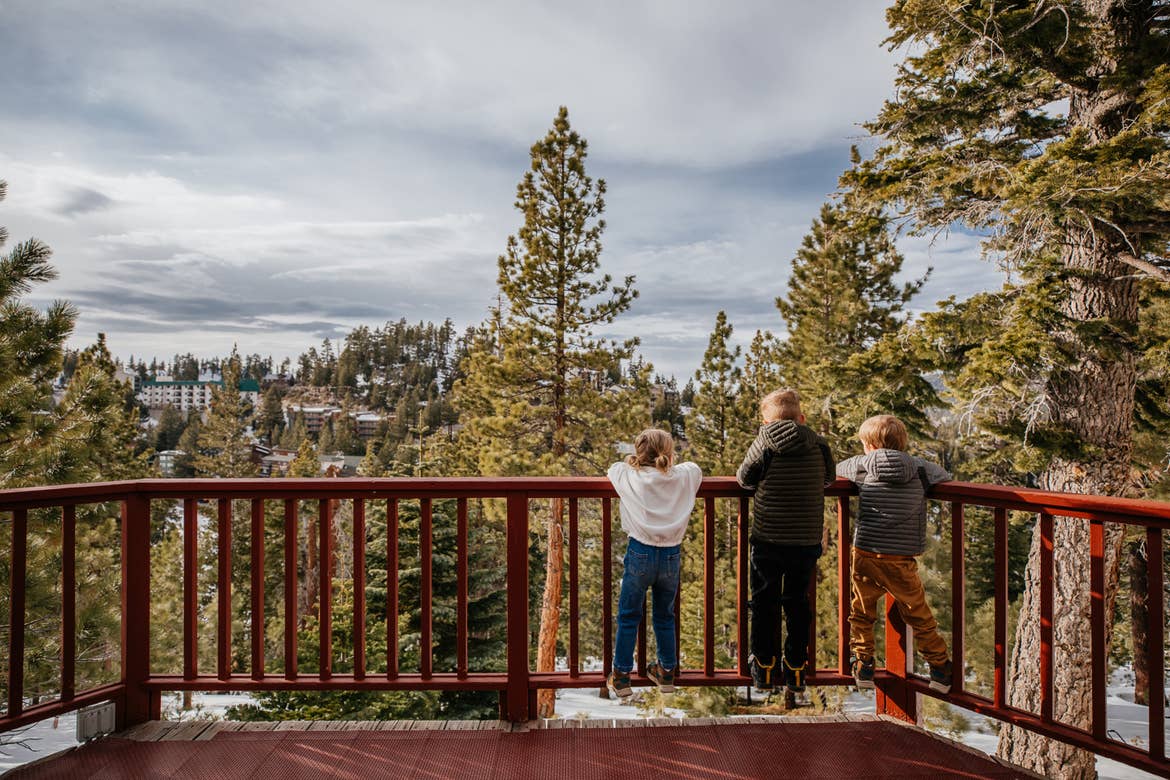 5. Safety measures
Tahoe Ridge Resort went out of their way to create a safe environment with the Safe Travels program.

There was limited contact with virtual check-ins and express check-outs. When we checked into our villa, it was sealed with a new door seal stating that we were the only ones to step into the room after being cleaned.

And there was plenty of hand sanitizer located around the resort grounds.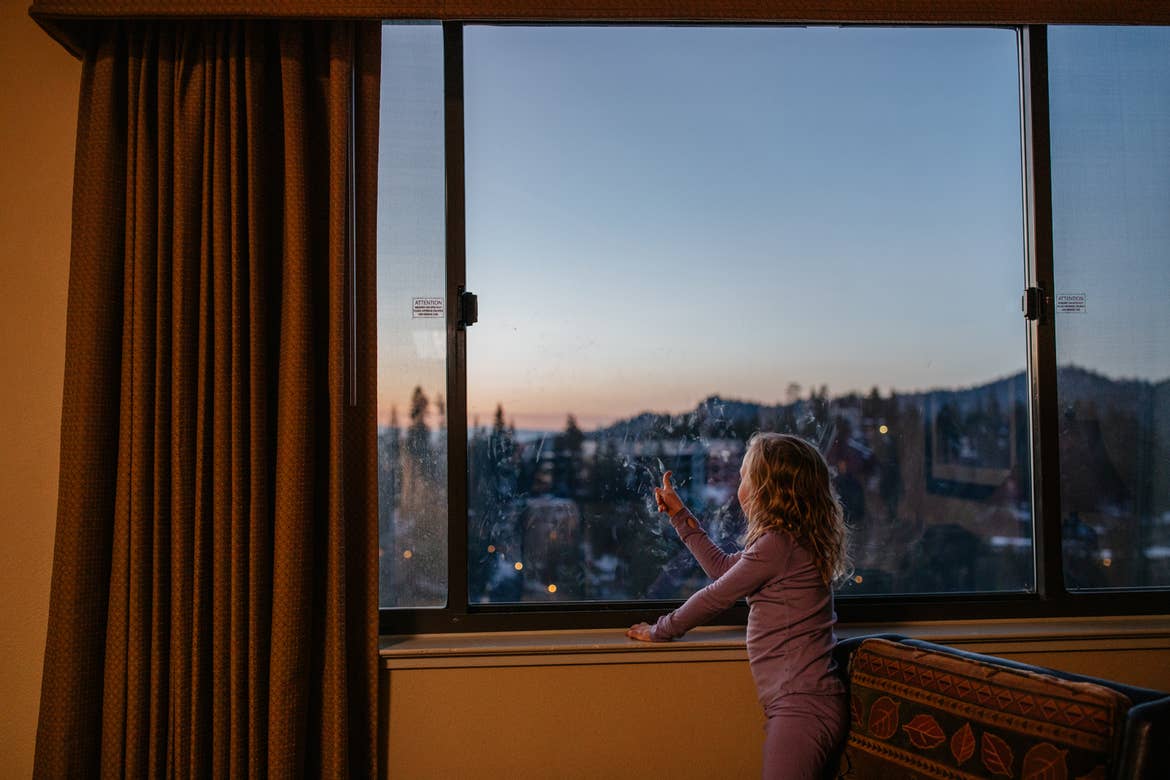 Lake Tahoe was incredible! We were only there a week and it felt like home. Having the mountains and the lake all in one place was a dream come true.

Plus, the resort's Skier Express, Resort Sports Ski Shop and its on-site restaurant (the Ridge Club Bistro) really made our stay that much easier and better.

As a girl who grew up in Michigan and lives in Colorado now, I didn't want to leave and neither did my family. When it was all said and done, we talked about the mountaintops and valleys like we do with all our vacations.

With so many outdoor things to do in Lake Tahoe, this trip created a lot of awesome family memories. It's definitely one we will not forget, and we couldn't recommend it more, especially for "right now."


Our guest bloggers are compensated for their writing contributions and honest opinions.

All information is subject to change. This article is a curated guide and is neither sponsored nor considered an official endorsement. Please be sure to check information directly with any/all tours, guides or companies for the most up-to-date and direct details.