Karen Akpan
Karen is a freelance writer, travel enthusiast and full time RV'er, who has traveled to over 30 countries and 25 states with her family. She writes about homeschooling, RVing, parenting and her mission to raise global citizens on The Mom Trotter.com. She's also the founder of Black Kids Do Travel, created to inspire and encourage families of color to travel as well as bring about diversity.
Instagram
Facebook
YouTube
Website
Is Lake Tahoe really as breathtaking as people say it is? After our most recent RV trip, I would say YES! It truly is.

Even though the area is well-known for family winter and ski vacations, there is a multitude of things to do in Lake Tahoe, especially when it's not snowing.

Read all about my family's Lake Tahoe vacation below, including our recommendations for things to do, places to eat, where to stay and more.


Our Family's RV Adventures
Let me give you a little background. My husband and I recently sold our home and bought an RV to travel across the U.S with our seven-year-old son, Aiden.

While we usually travel internationally (having been to more than 30 countries together), we know there's so much beauty in the U.S. itself, and we're on a mission to see as much of it as we can. With our family RV travels, seeing the U.S. is only going to be so much easier and we're so excited about it.


Why Lake Tahoe?
One of the places very high on our must-visit list was Lake Tahoe. We had heard so many good things about it and just couldn't wait to make the trip over there.

Our RV travels started in California with our first stop being Reno, Nevada. From there, it only took us a quick 50-minute drive to get to Lake Tahoe, and once we got there, we were absolutely blown away by all the beauty around us.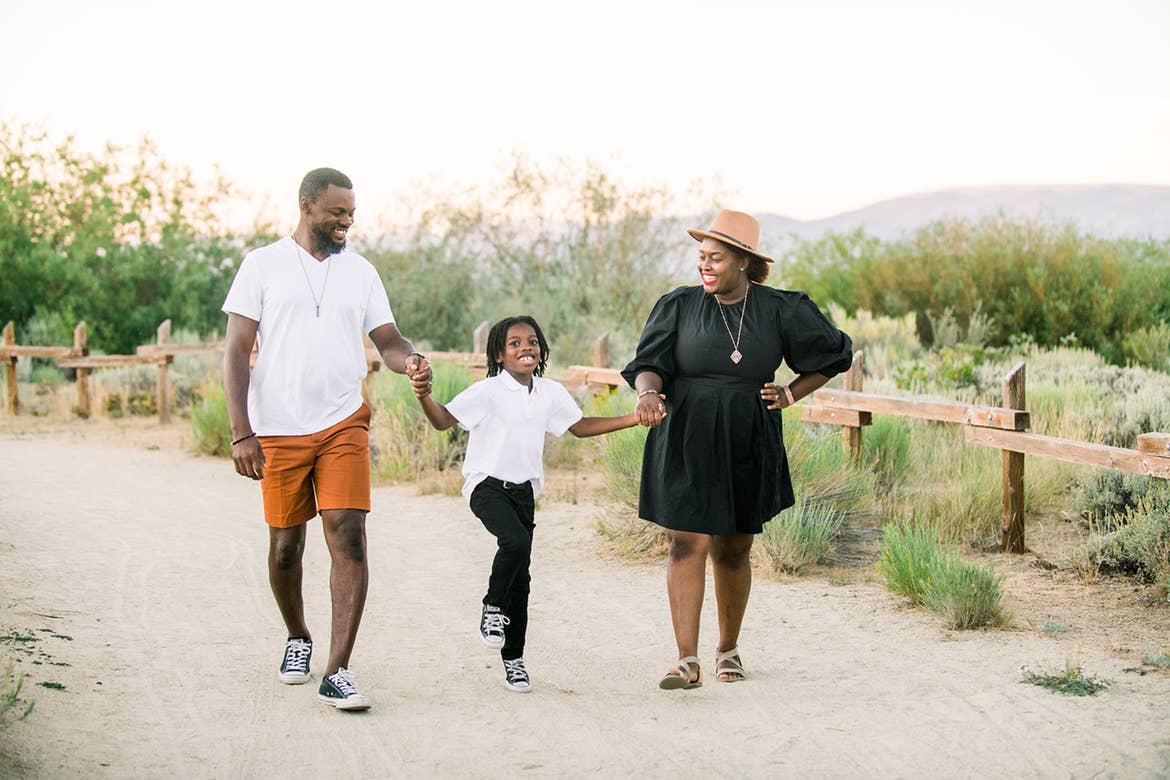 Strolling through Tahoe Keys Beach


5 Things To Do in Lake Tahoe
When I started planning our trip, I initially felt a bit overwhelmed. There are so many things to do in Lake Tahoe, I had a hard time deciding which ones to choose.

My goal was to make sure that we had a good mix of family hikes, beaches and beautiful views. And, sure enough, we were able to do all that and more. Here are some things I would definitely recommend when you visit.


1. Take in the Mesmerizing Views at Emerald Bay State Park
Emerald Bay State Park is one of the most visited and photographed areas of Lake Tahoe. It's really no surprise given the fact that the views from this area are absolutely breathtaking!

There are several hiking trails here, so make sure you're prepared with your shoes, water and gear when you visit Emerald Bay. Head there early in the morning to beat the crowds and take the best photos of the bay.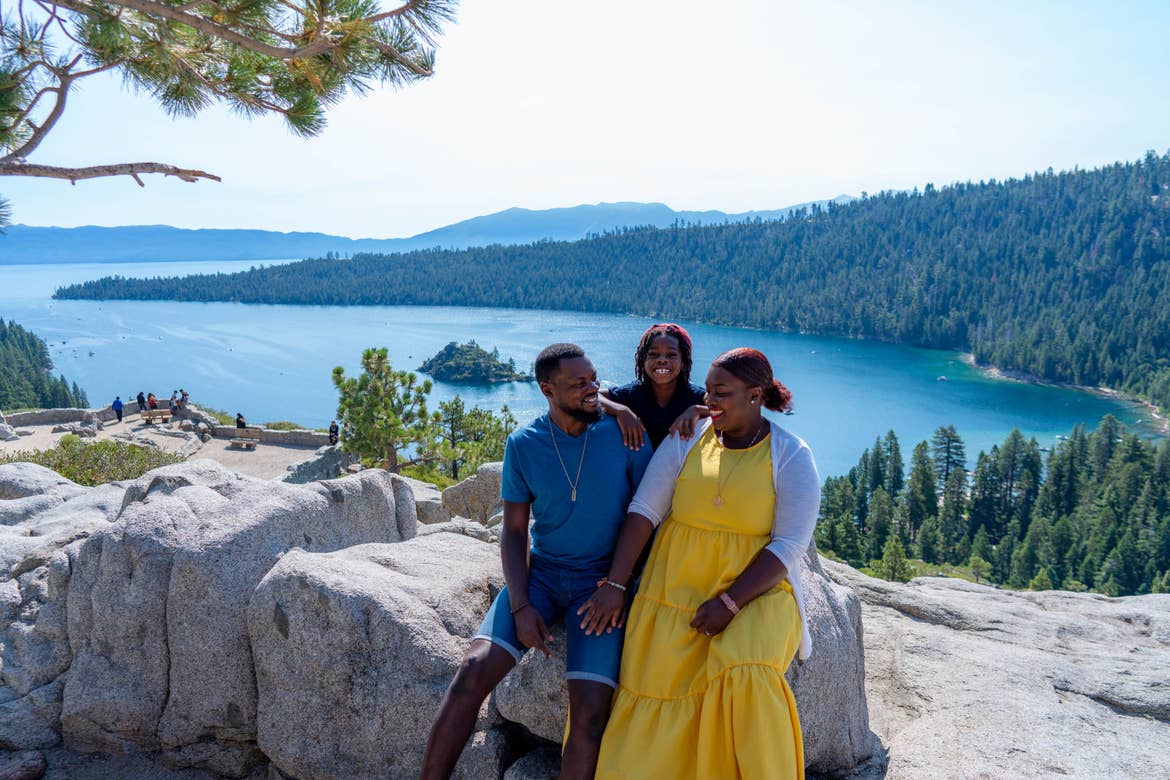 Hanging out at Emerald Bay


2. Enjoy a Short, Easy Hike at Tahoe Meadows
Tahoe Meadows is a short 1.3-mile loop trail that offers a nice, quiet walk through beautiful trees that overlook the mountains. It's perfect for families because it's a pretty easy hike and you still get to see lots of beautiful views along the way. In the winter, it's also a popular spot for snowshoeing.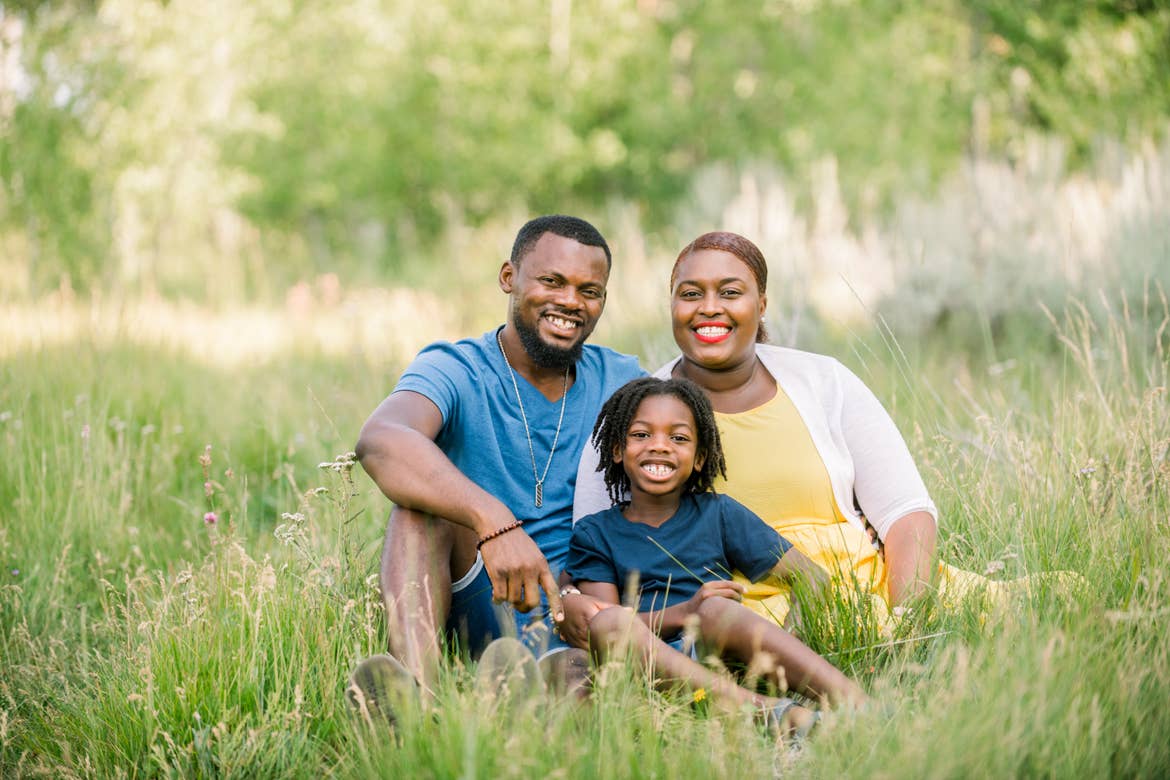 Relaxing at Tahoe Meadows


3. Hang Out for a Few Hours at Fallen Leaf Lake
Located within a campground, Fallen Leaf Lake requires just a short 5- to 10-minute hike to get to it. While the scenery at Emerald Bay is mesmerizing, Fallen Leaf Lake offers another breathtaking and completely different view of the lake where you can spend your whole day taking it all in.

We spent a few hours just hanging out here and spending time enjoying the gorgeous scenery. (We had packed a blanket and some snacks ahead of time, which I would highly recommend.) Keep in mind when you visit though: the water is super cold!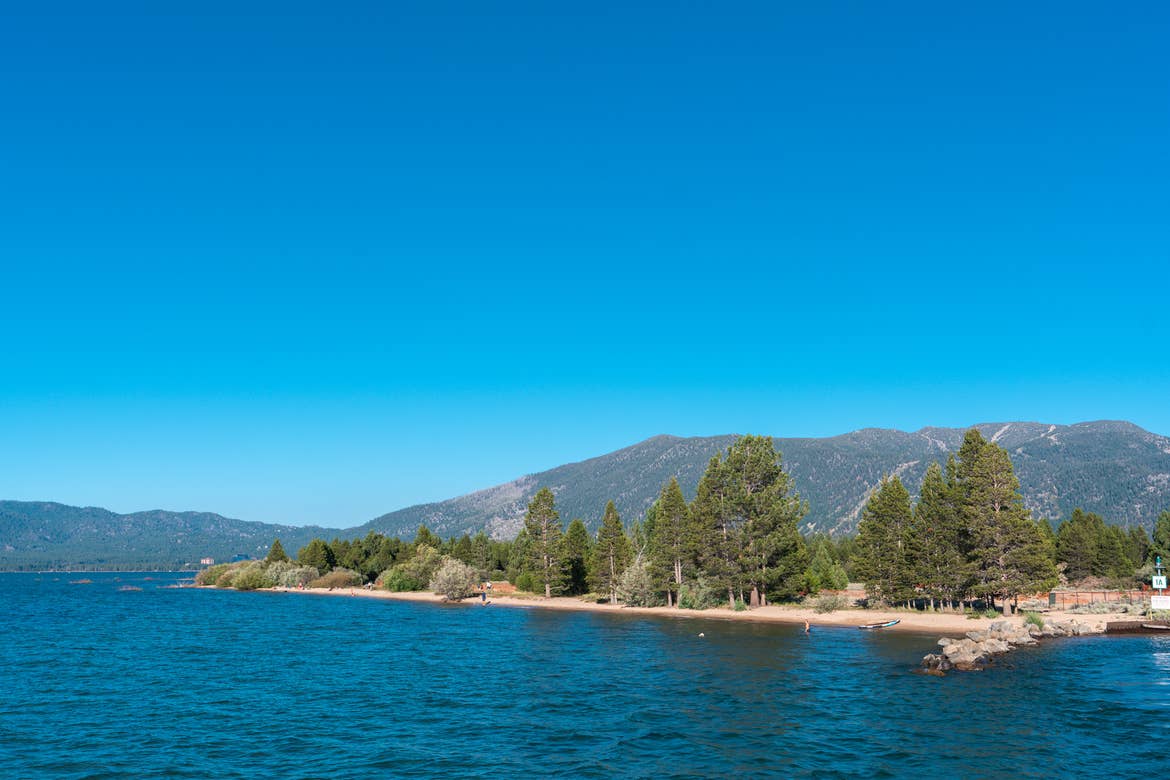 A beautiful view of the Tahoe area mountains


4. Cruise Across Lake Tahoe by Boat
In addition to hiking, walking or driving, another way to see and take in the real beauty of Lake Tahoe is to take a cruise! Ours was with Bleu Wave Cruises, which offered morning and sunset cruises with drink tickets and snacks provided for $90 per person. (No discount for children though.) All three of us enjoyed the amazing views of Tahoe from the water.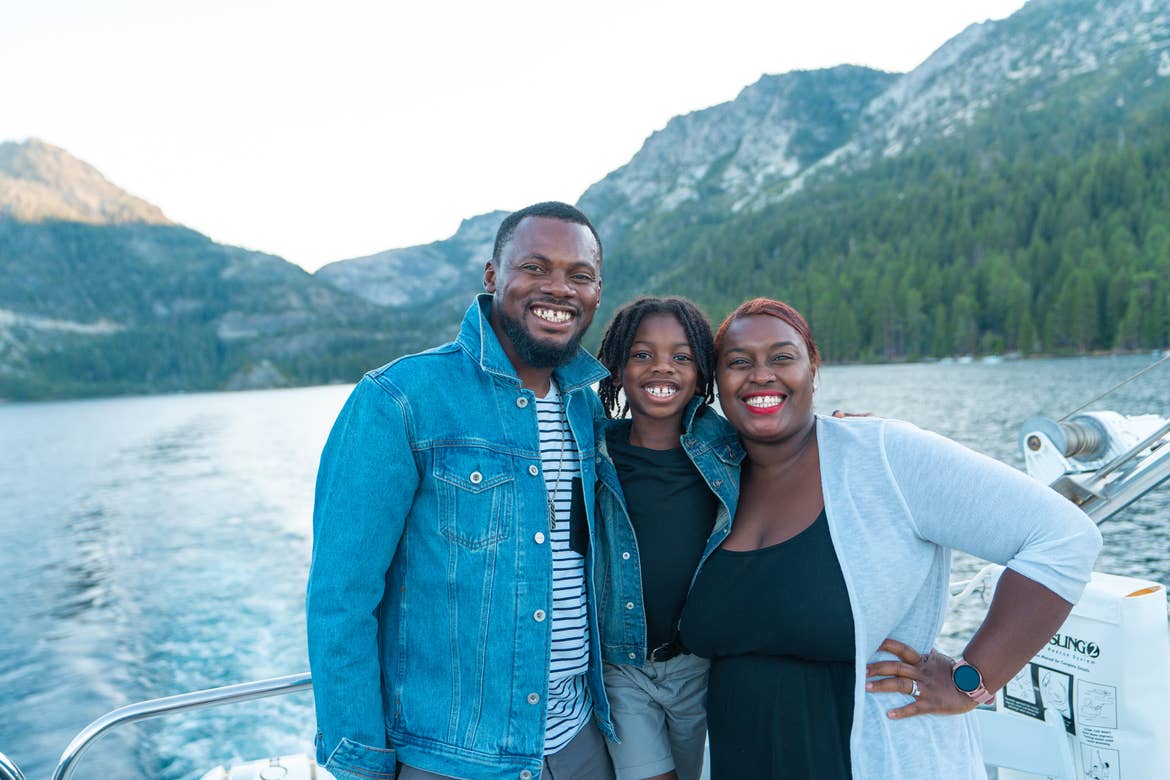 Our family boat cruise on Lake Tahoe


5. Swim at a Beautiful Lake Tahoe Beach
When you think of Lake Tahoe, you might not immediately think about its beaches, but there are so many beautiful, serene beaches to fill your days here.

Each one offers a different type of experience. Some had sand, some had rock formations, some had warmer water, and some had ice-cold water that's perfect for taking a dip on a hot day.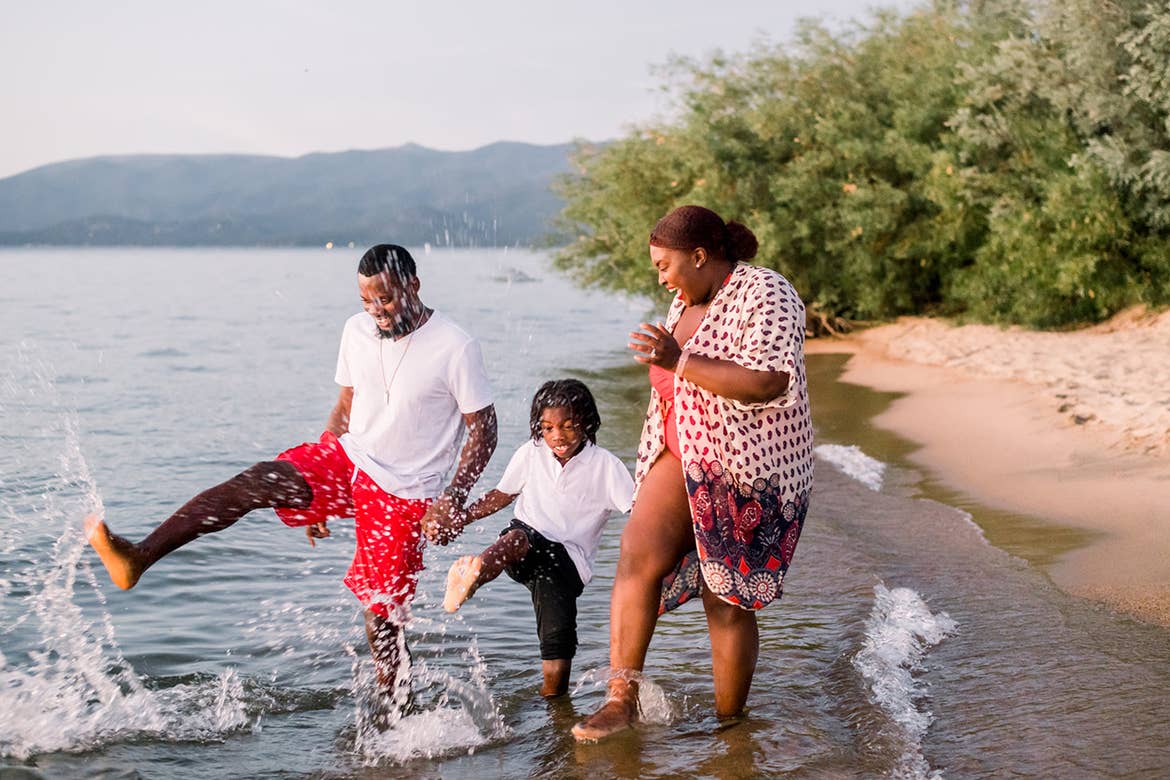 Making a splash at Tahoe Keys Beach

If you head over to the Tahoe Keys Marina, you can park your car and walk the 15-minute path that leads to an incredible, sandy beach called Tahoe Keys Beach. The water here is warmer and we all had a blast splashing around for a while. Toward the end, Aiden did not want to leave this beach!

Pope Beach is another good one located within walking distance from Camp Richardson Campground. This beach is very sandy, so be sure to pack some beach toys, buckets and shovels if you're heading there with the kids. There are also a lot of birds, so bring a bag to hide your snacks.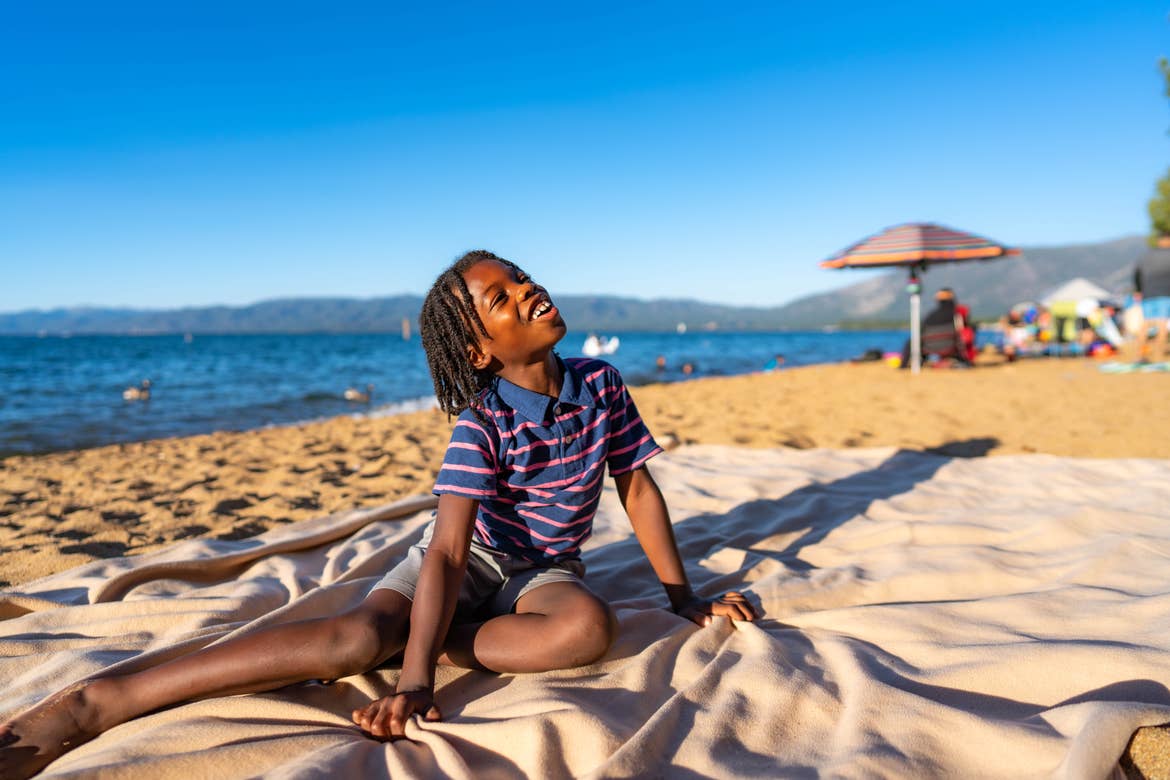 Aiden enjoying the sunshine at Pope Beach

Other nice beaches in the Lake Tahoe area include:
Sand Harbor Beach
Lester Beach
Baldwin Beach
Kiva Beach
Secret Cove
Kings Beach
Commons Beach

There are also a number of amazing activities and areas to visit that we didn't get a chance to squeeze into this trip. Next time, we'll definitely be checking out:
The Heavenly Mountain Gondola ride (really popular among visitors)
DL Bliss State Park (beautiful picnic spots and crystal-clear waters)
Sand Harbor State Park (one of the most gorgeous sandy beaches in Lake Tahoe)
Where to Eat in Lake Tahoe
With so many great restaurants to choose from in Lake Tahoe, it was hard to pick which ones to try. So below, I'm listing our favorite Lake Tahoe restaurants that we did get a chance to visit.


Revive Coffee and Wine
This is a sandwich shop with lots of great pastry and coffee options. My favorite thing about Revive was the outdoor seating area that's surrounded by trees. We tried each of the breakfast sandwiches on the menu and they were all delicious. The coffee cake was especially yummy!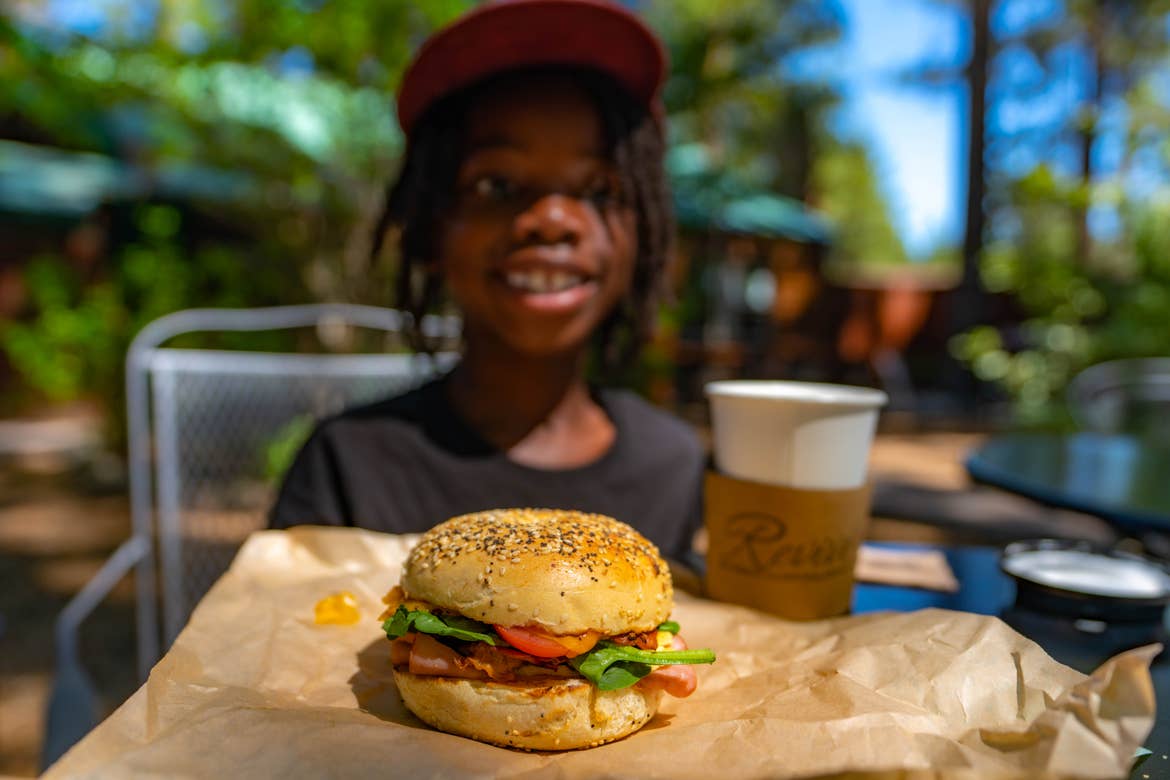 Revive's yummy breakfast sandwiches and coffee


Black Cabin Coffee
This coffee shop also has savory breakfast sandwiches, and we actually ate here twice because of how amazing they were! I'd highly recommend stopping at Black Cabin Coffee for a bite and your caffeine fix before your Lake Tahoe adventures.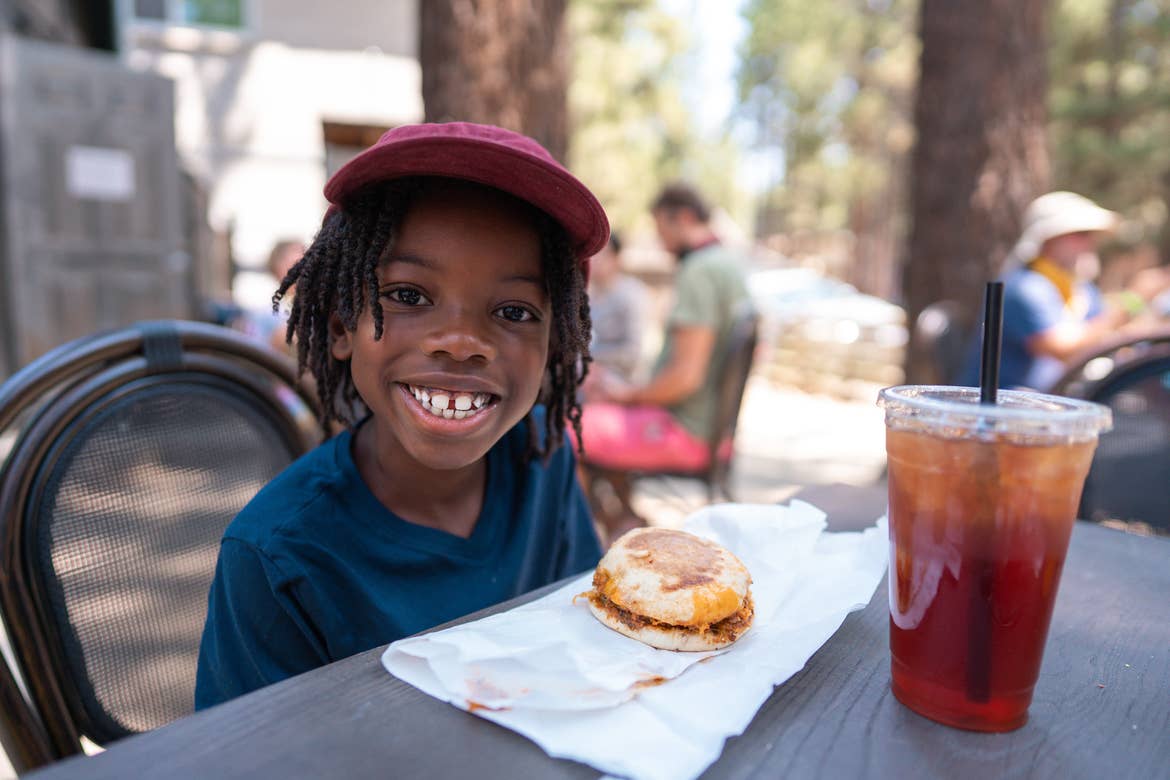 Enjoying the treats at Black Cabin Coffee

Other places we enjoyed were Ten Crows BBQ, which has the best barbecue you'll find in Lake Tahoe, as well as My Thai Cuisine. Because the wait time for dinner was too long (our first indication they were going to be good!), we ordered our food to go and ate back at our villa at Tahoe Ridge Resort.


Grab Some Ice Cream
If you're in the mood for dessert (who isn't?), grab some ice cream from Aloha Ice Cream or Camp Richardson's Ice Cream Parlor. Both shops have some of the best ice cream I've ever had in my life. At Aloha Ice Cream, the lake is right across the street and there are benches where you can hang out for a bit and enjoy the views.

At Camp Richardson's Ice Cream Parlor, there are plenty of benches to sit outside and enjoy your ice cream and that's exactly what we did. (Note: When we visited, both were only offering ice cream to-go due to COVID-19 safety precautions.)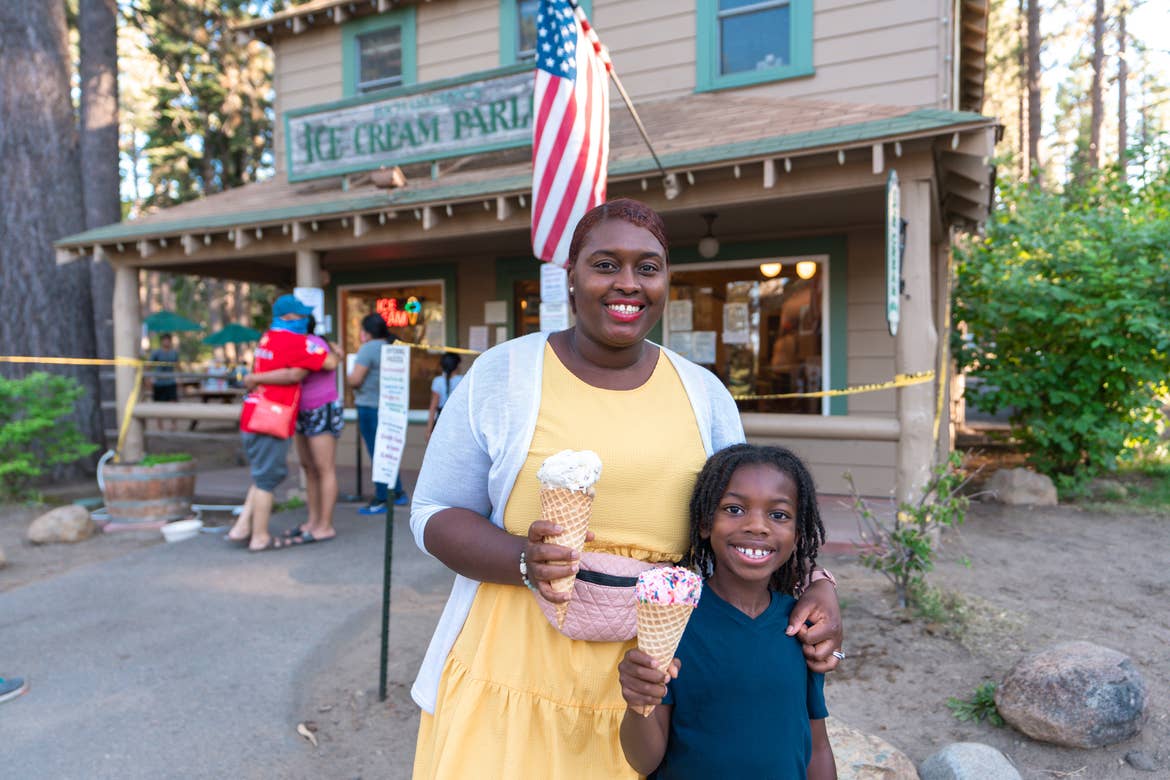 Outside the charming Camp Richardson's Ice Cream Parlor

Here are a few other highly recommended places to eat in Lake Tahoe that we didn't get a chance to try ourselves:
Basecamp Pizza
Glazed and Confuzed Tahoe Donut
Heavenly Donuts


About Our Lake Tahoe Resort
To have more flexibility on mountain roads and exploring town, we decided to park our RV in Reno and drive our car to Lake Tahoe. And we drove all the way to one of the most beautiful resorts in South Lake Tahoe, the Holiday Inn Club Vacations® Tahoe Ridge Resort.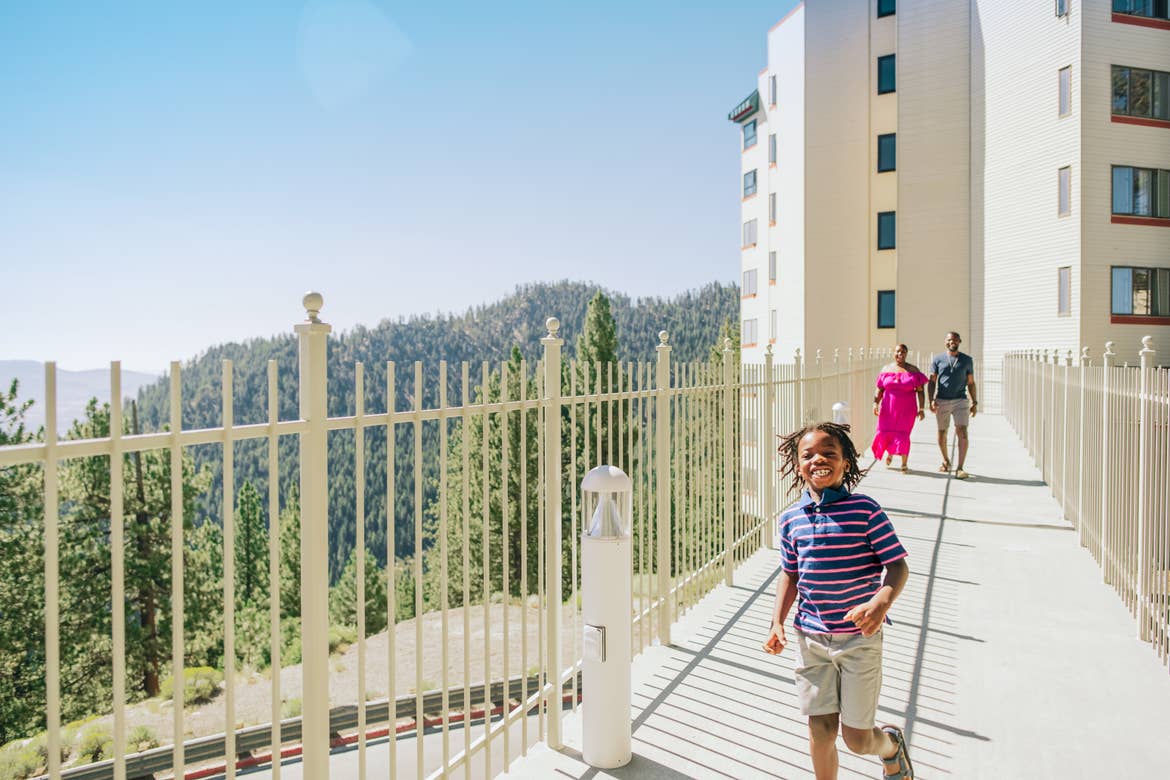 Exploring Tahoe Ridge Resort
Photo courtesy of Flytographer

My very first impression of the resort was how big it was. So big, in fact, that the resort has a shuttle bus that can take you around the property if you don't want to walk or drive, which I thought was great.

I noticed Tahoe Ridge Resort is also really centrally located within a 15-minute drive to local restaurants, grocery stores and shops, as well as the Heavenly Gondola area which is a popular spot for visitors.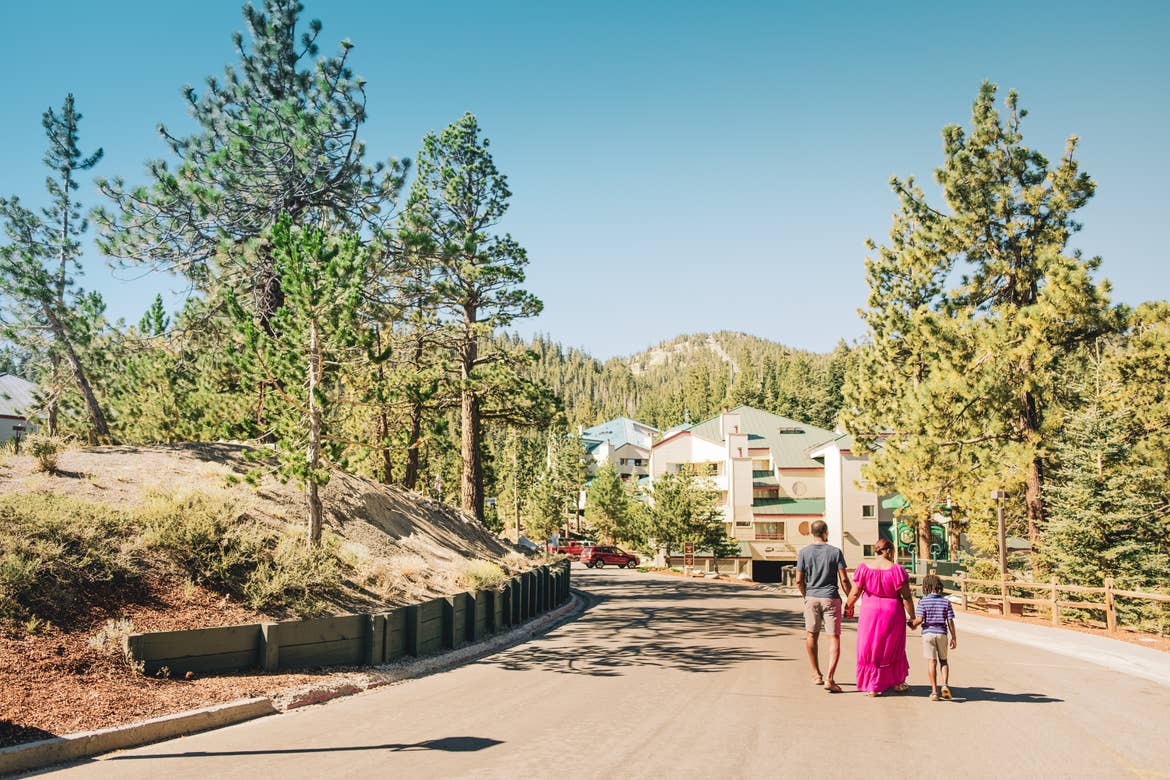 Enjoying a family walk around the expansive Tahoe Ridge Resort grounds
Photo courtesy of Flytographer


Tahoe Ridge Resort Safety Measures
For COVID-19 safety reasons, Tahoe Ridge Resort currently has a virtual check-in queue. This meant we texted a number to let the resort team know we had arrived, and then we waited in the car until we were texted back that it was our turn to come inside and check-in.

When we walked into the lobby, everyone was spaced out appropriately and wearing masks. (And there were signs posted everywhere as a reminder for people to wear their masks, keep a safe distance and wash hands frequently.)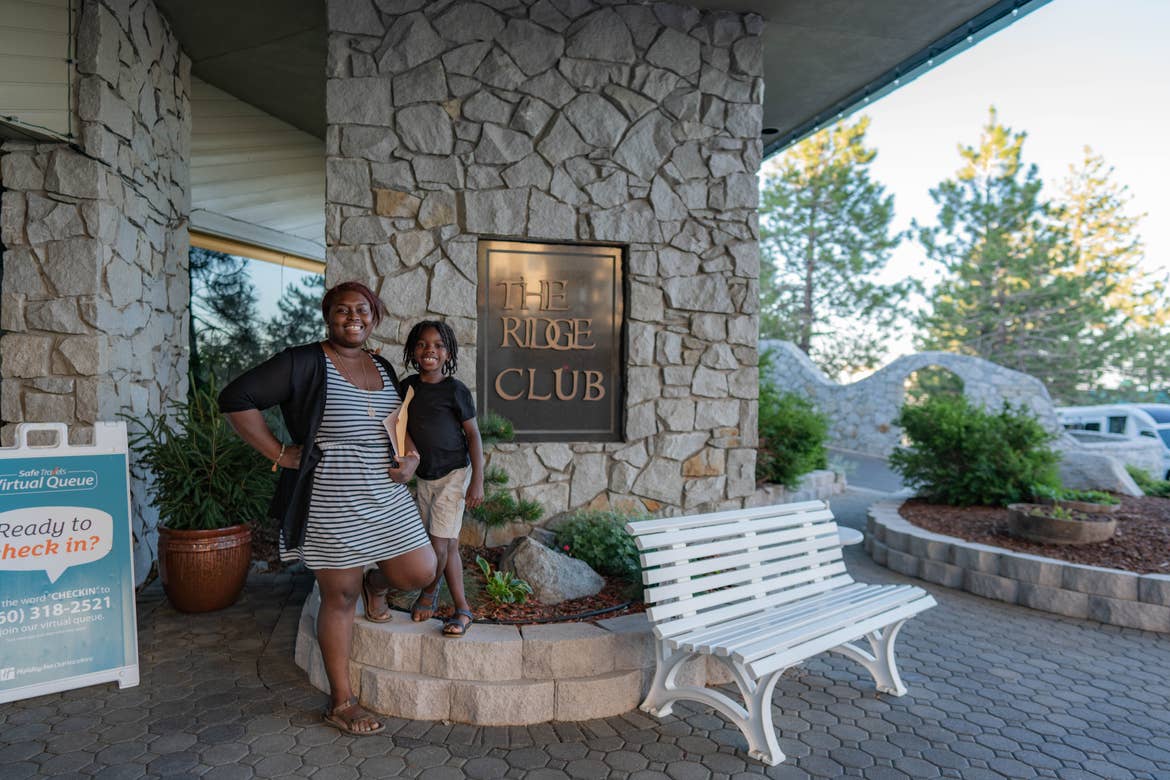 Just outside the lobby with the Safe Travels Virtual Queue check-in sign

One thing we also noticed was a seal on our room door, which meant we were the first ones to walk in since it had been properly cleaned and inspected. Our family deeply appreciated all the extra measures Tahoe Ridge Resort was implementing as part of the Holiday Inn Club Vacations Safe Travels program, and we felt really safe throughout our entire stay.

I would definitely recommend traveling during COVID-19, but before you do, make sure to reach out to the hotel or resort you'll be visiting and ask about their policies and procedures.


Our Tahoe Ridge Resort Villa
The thing I loved most about Tahoe Ridge Resort was our villa! It was fully equipped with a living room, dining area and full kitchen for cooking meals on vacation, and it made us feel like we were at our home away from home. Personally, I love being able to do laundry on vacation, so the fact that the resort also had laundry facilities on-site was a huge plus for us.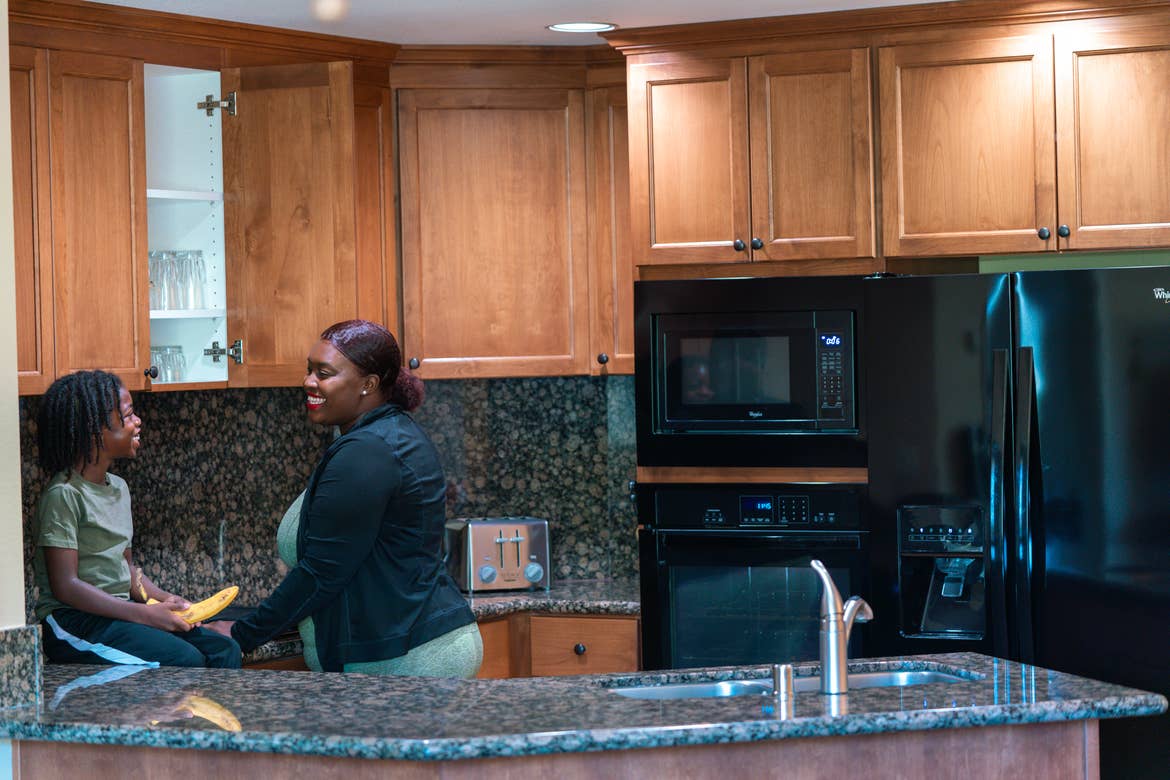 Enjoying the full kitchen in our villa


Tahoe Ridge Resort Amenities
The resort is also very kid-friendly! Aiden really enjoyed the playground and pool.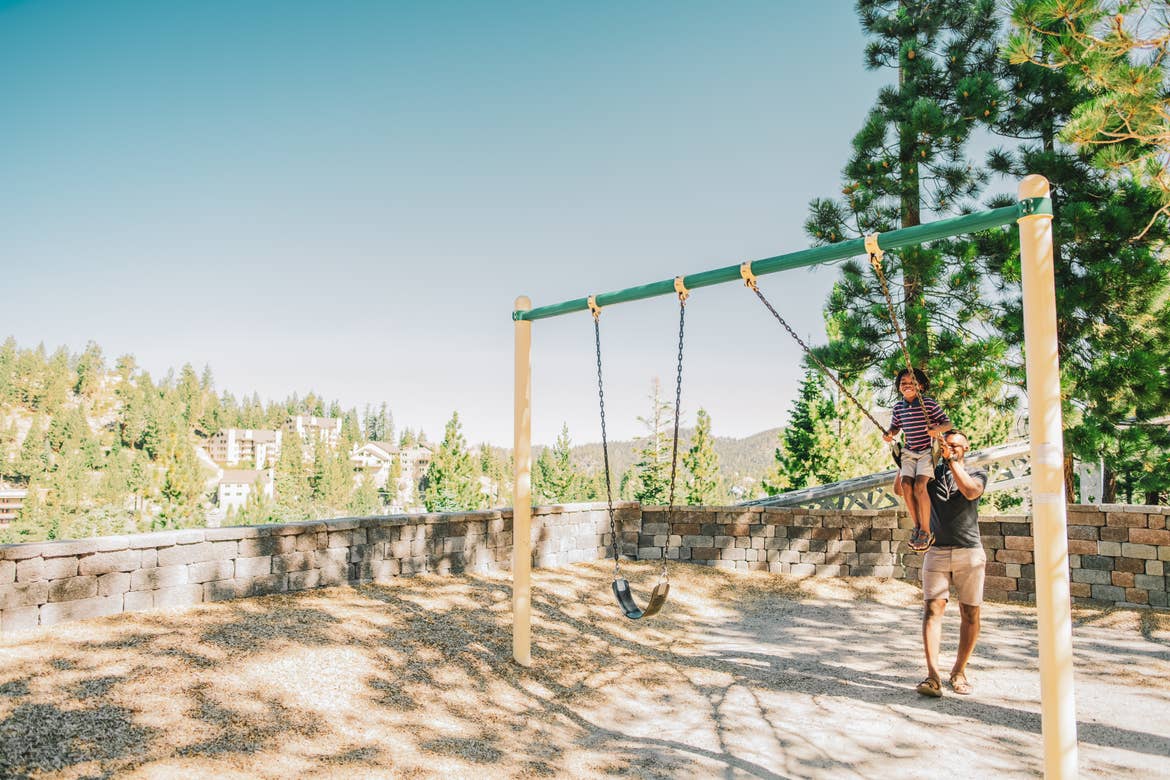 A sweet father and son moment at the swing set
Photo courtesy of Flytographer

Aiden especially had a blast swimming through the indoor and outdoor pools passageway that connects the two. My husband and I both also loved the pool because we were surrounded by amazing mountain views the whole time.

The resort also has a game room, but we were so busy having fun at the pool and exploring Lake Tahoe, we didn't get to enjoy it as much as we would have liked to. (Next time!)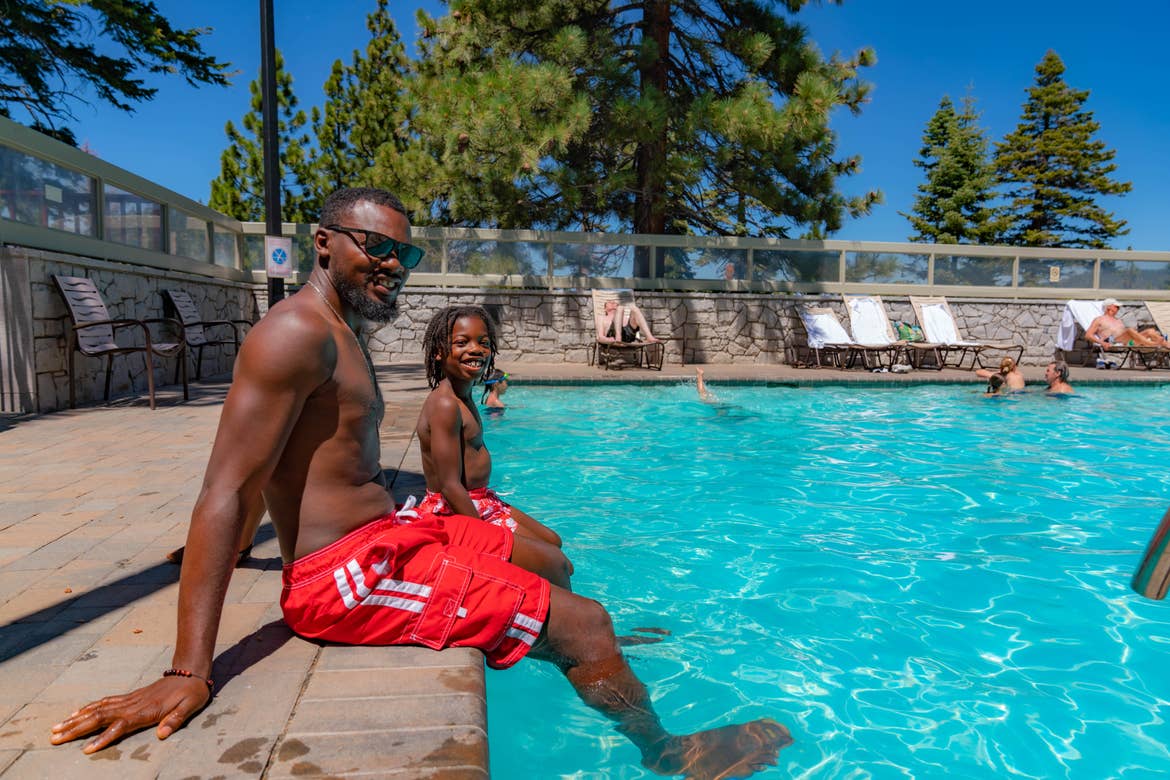 Dipping our feet in the pool at Tahoe Ridge Resort

All in all, Lake Tahoe was the perfect beginning to our RV road trip across the U.S. All Aiden talked about was when we can return during the winter and play in the snow!

Regardless of when you decide to visit, there are so many awesome things to do in Lake Tahoe and it's an absolutely beautiful place to visit year-round. Personally, I think you'll be guaranteed to have a great time.

Our guest bloggers are compensated for their writing contributions and honest opinions.

All information is subject to change. This article is a curated guide and is neither sponsored nor considered an official endorsement. Please be sure to check information directly with any/all tours, guides or companies for the most up-to-date and direct details.