Angie Orth
Angie is the creator of AngieAway, a travel and lifestyle blog and digital media brand. She's also the producer and cohost of The Jet Sisters, a video series focusing on millennial travel. Prior to leaving her public relations job in New York in 2010 to travel around the world, Angie was chosen out of 30,000 as a finalist for Australia's Best Job in the World campaign. Angie has written for and been profiled by outlets including The Today Show, the New York Post, Cosmopolitan, Buzzfeed, Redbook, AFAR and Glamour. In addition, AngieAway.com was named one of Southern Living's "30 Best Blogs to Follow."
Instagram
Website
I love a good friends vacation (or "friendcation") as much as the next gal, and frankly, I just don't get to do it enough.

There always seems to be a mountain of obstacles in the way; timing is always tough with everyone's busy schedules, and how do you find the perfect destination that suits each individual's needs and desires?

Some folks are just naturally more adventurous than others. Some want accommodations with a story to tell and others just want a quiet place to sleep. Some friends want to sit by the hotel pool with a good book and an umbrella drink, while others want to be active from sunup to sundown.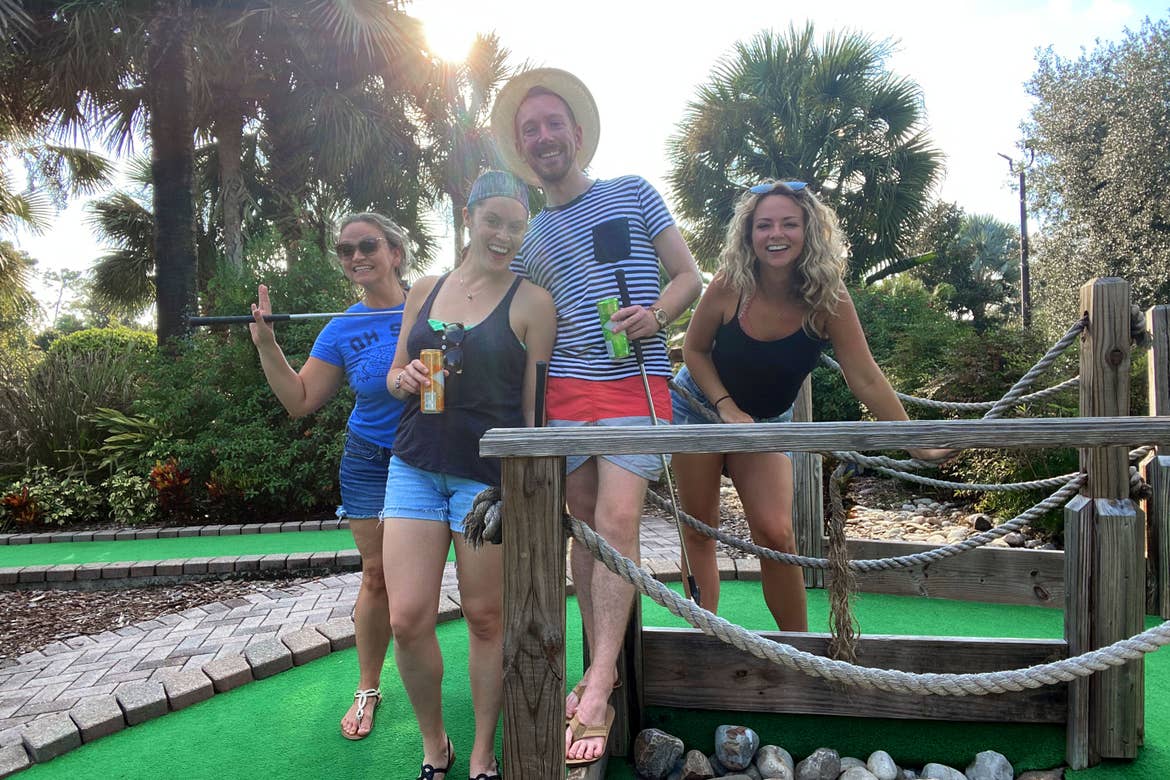 These are all legitimately good ways of spending a vacation! But it does warrant the question: Can you find a destination that has something for everyone?

Planning a friends vacation, no matter how close they are or how much they have in common, can be hard, but it's always worth the effort with the fun you'll have and memories you'll make!


Picking a Destination for Our Friends Vacation
Recently, my sister and I grabbed a few of our nearest and dearest for a long-overdue (and much appreciated) friendcation at Holiday Inn Club Vacations® at Orange Lake Resort. We've spent precious, little time together over the past year, so finding a great way to reconnect was a priority.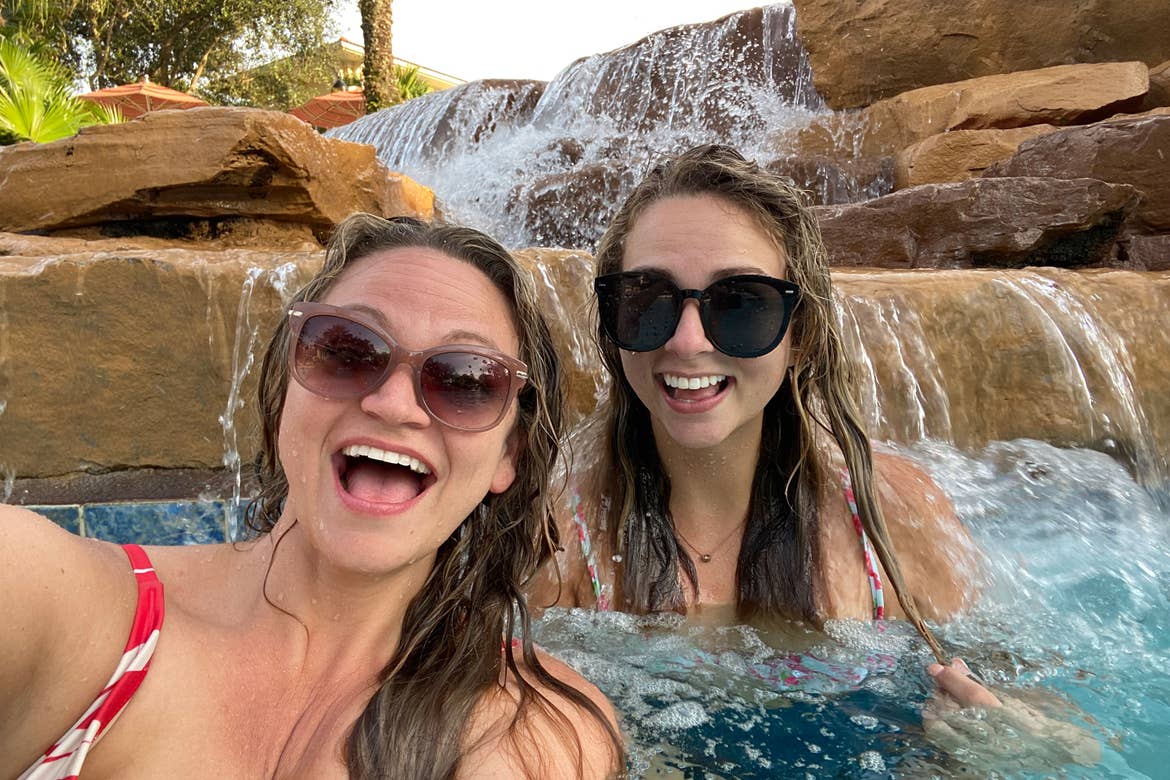 All five of us are based nearby, so it was an easy drive for everyone. Once we were there though, amid the lush landscaping and beautiful lake, it felt like we were truly on a tropical vacation … not just down the street from home!

Orange Lake Resort was the perfect fit for our crew of five for a few reasons. First, it's so close to all the major theme parks. You can almost reach out and touch Disney's Animal Kingdom® Theme Park!

And we are big-time theme park fans. You can find us at every grand opening for both Disney and Universal Orlando™ Resort; we just can't get enough of the thrills and magic!

If you're planning a theme park or Disney vacation, you can't get much better than Orange Lake Resort.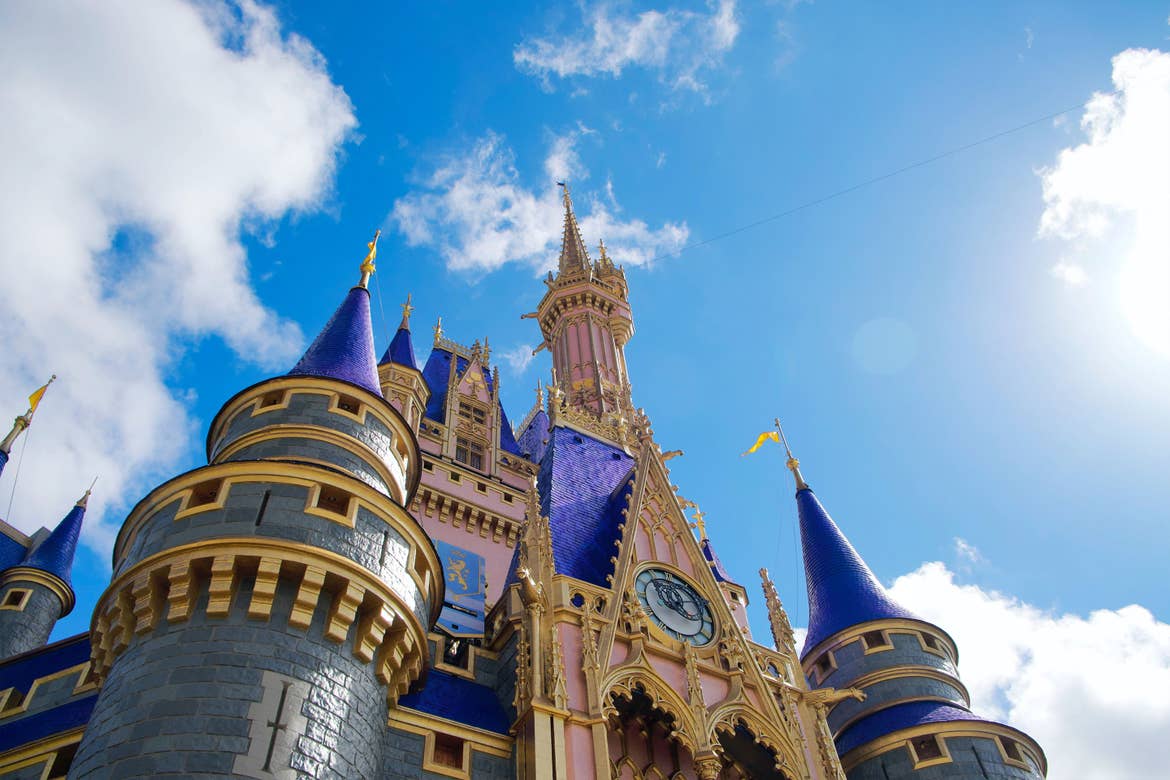 Also, very close to the resort is Island H20 LIVE, a high-tech waterpark with an incredible wave pool featuring an enormous TV screen and rides you can race your friends on.

Having stayed all around the metro Orlando area, I can't tell you how nice it is to be next door to all the action. It's a real time- and money-saver.


Fun Friends Vacation Resort Activities
As amazing as it is to be so close to the theme parks and other Orlando area attractions, would you believe that we theme park nerds didn't even step foot in any of the parks during our trip?

We did, however, take full advantage of the many Orange Lake Resort activities and amenities.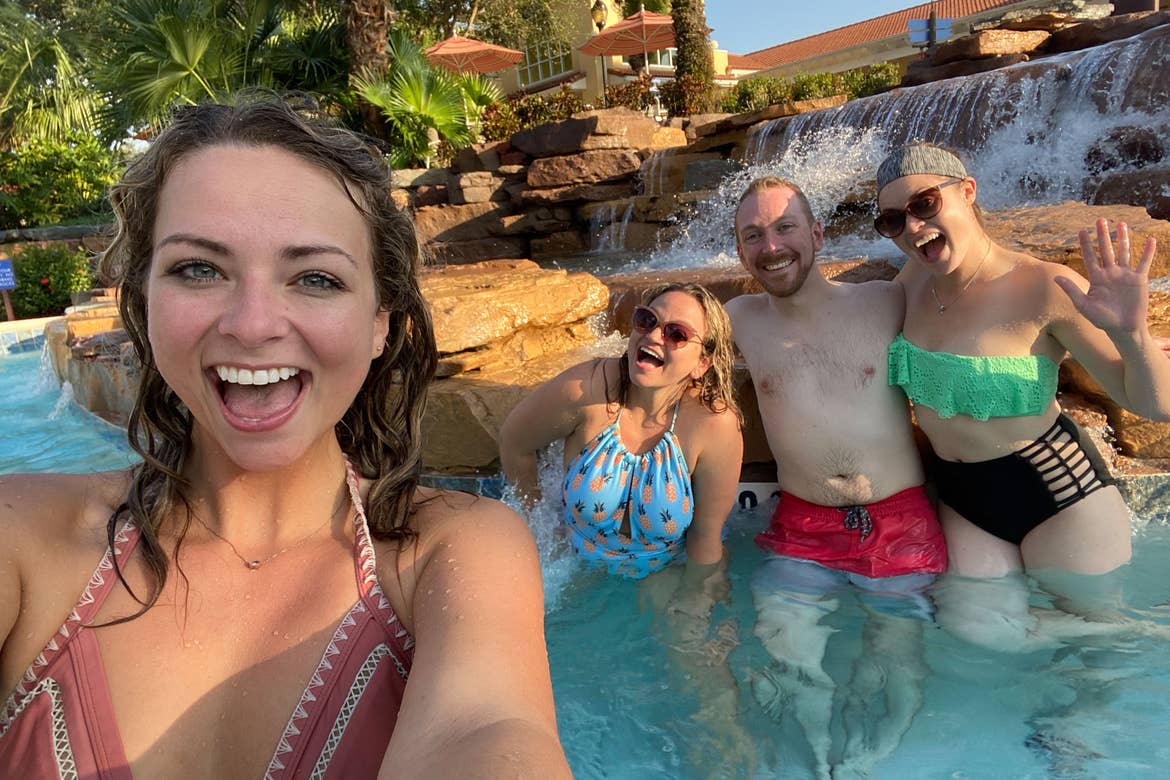 Lazy River, Drinks & Mini Golf
Once we checked into the resort and saw the lazy river beckoning, we ran down to the pool and hopped right in like a bunch of excited kids.

We spent way too many hours splashing in the shallows, hopping out every so often to grab fruity drinks from the bar or to dry off long enough to play a couple rounds of mini-golf. (The sad fact is that we were all terrible at it, but that was almost more fun than being truly competitive!)


Golf, Jet Skis & Sandy Sunsets
In addition to mini-golf, four championship golf courses and the 1,200-ft. lazy river, there are seven—yes, seven!—pools on-site, so you could swim in a different one every day of the week if you wanted to.

For some outdoorsy fun, they also have jet skis you can rent and drive around on the lake, and afterward, the best place to catch the sunset was on the lake's sandy beach.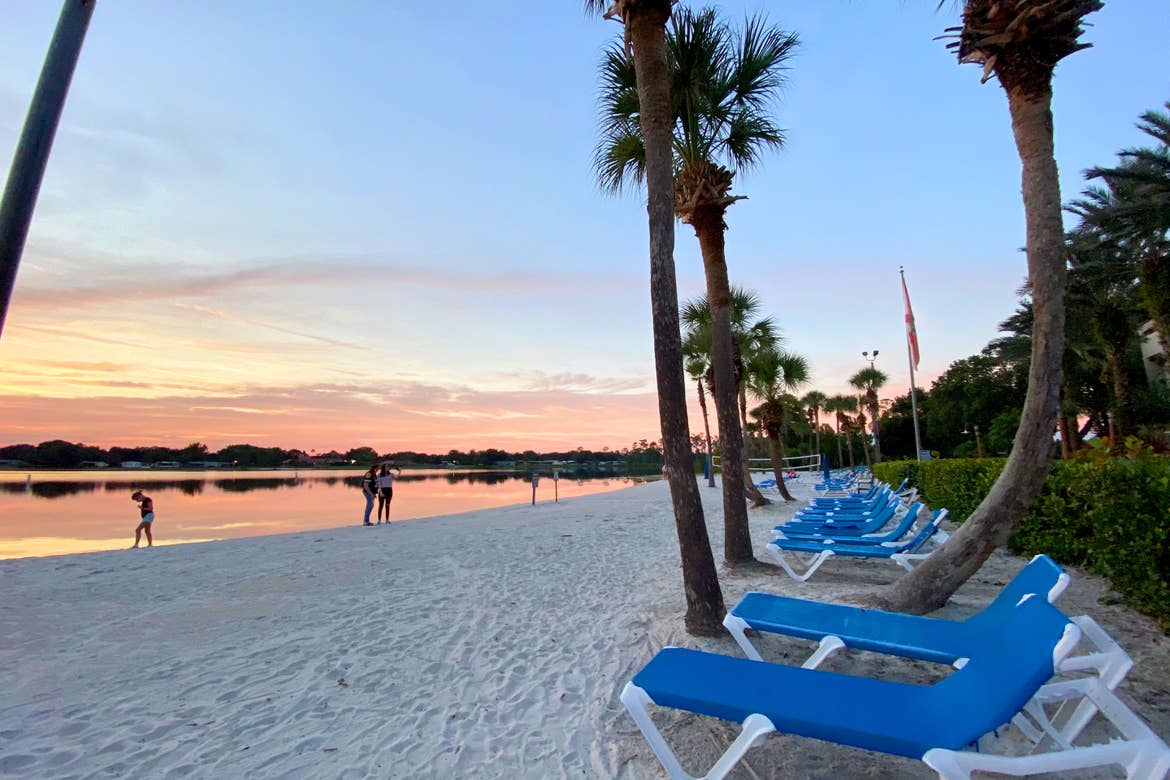 Just picture yourself grabbing a drink from the bar and enjoying the bright colors as the sun goes down; you'll soon see why they call it Orange Lake Resort!


Arcades & POOLSIDE BINGO!
We found the arcades to be the perfect thing to do during Florida's famous afternoon showers, and poolside bingo easily became our favorite activity of the weekend.

We didn't even win, and still, it was so nice to just be outside, having fun and enjoying life with friends once again.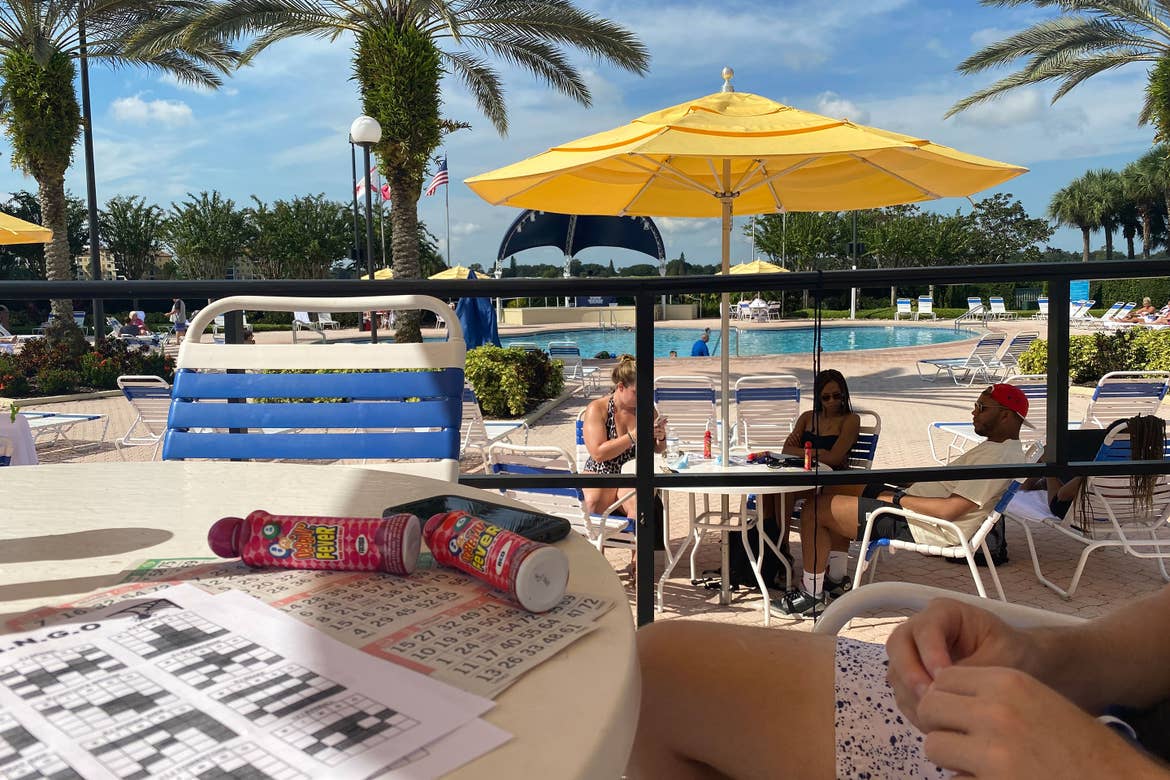 River Island
We spent the majority of time at River Island because that's where our villa was, but if we'd spent two weeks at the sprawling resort, I'm not sure we would have had time to do everything across the resort's other three villages.

River Island was just what we needed for a weekend of fun and sun, which was both restful and active. I certainly didn't want to leave my cabana or my Mai Tais!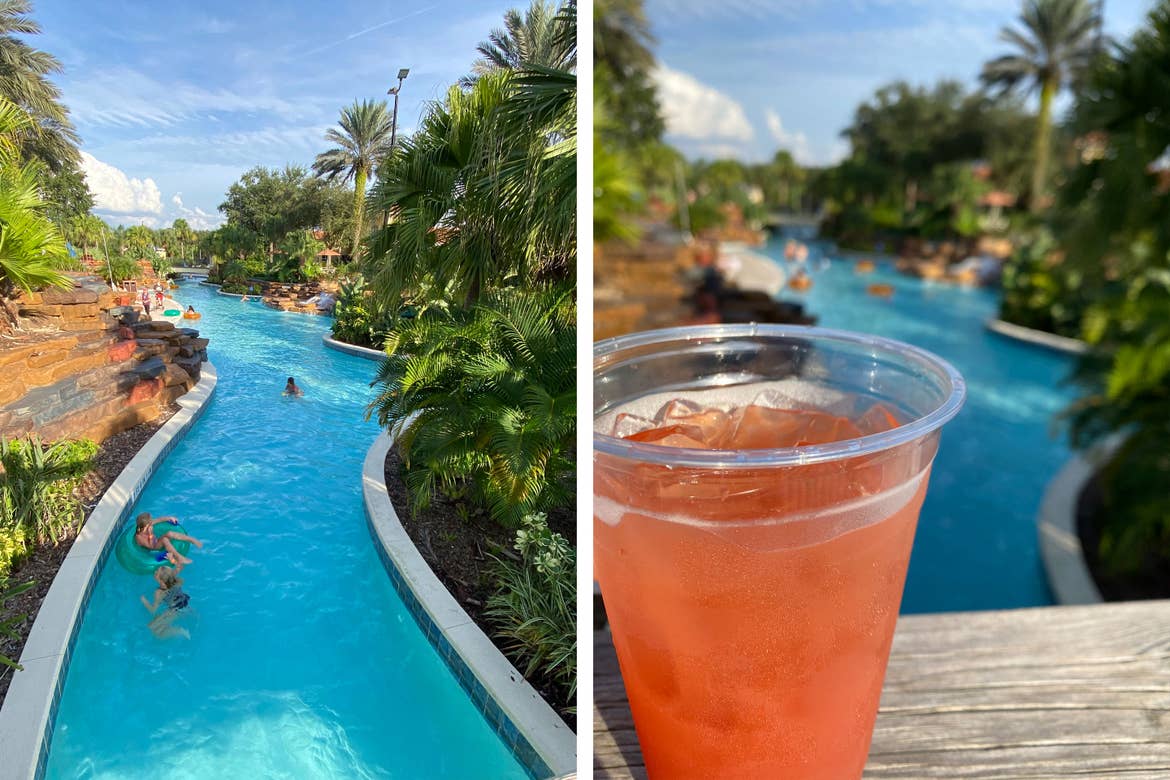 Choosing a Hotel/Resort for Group Getaways
We are always on the hunt for an affordable resort that can hold our whole group; seriously, we always have at least five or six of us in tow, and our villa at Orange Lake Resort was the exact right fit.

On this trip, we had a spacious villa that had two interconnected rooms with three bathrooms, two kitchens, two balconies and three big bedrooms.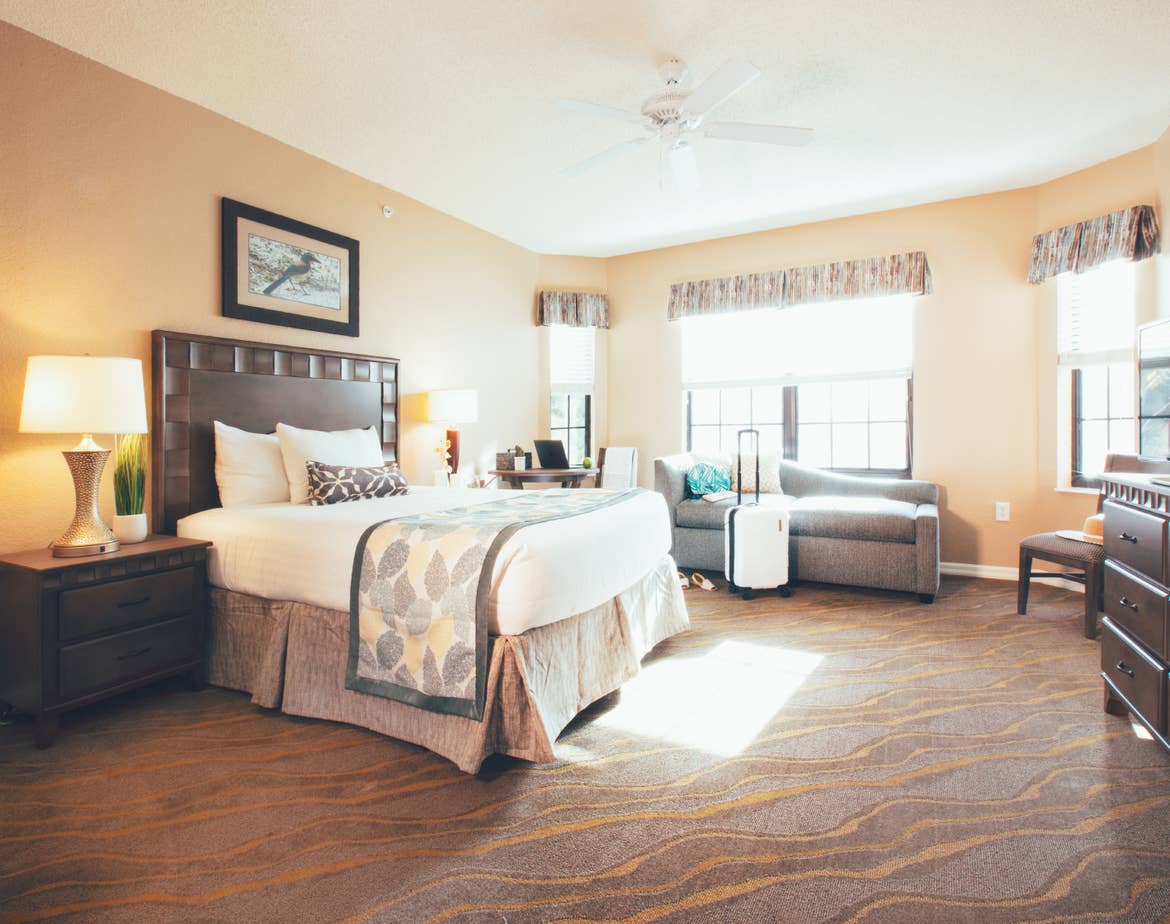 A view of one of our three-bedroom villas in West Village.

Plus, when traveling with a group, it's such a treat to have a full kitchen to cook meals in. That helps with saving money, but it's also just nice to be able to have a chill breakfast or make coffee in the villa without rushing off first thing in the morning.

I also loved the different living rooms, dining nooks and balconies. Even during a friends vacation, it's nice to have some downtime alone to decompress, read or just watch a bit of TV in between rounds of mini-golf.

As one of our first experiences with traveling during COVID-19, we were naturally concerned about health and safety protocols. It was great to see that the resort had a Safe Travels program, which included signage throughout the resort indicating social distancing and extra sanitization measures.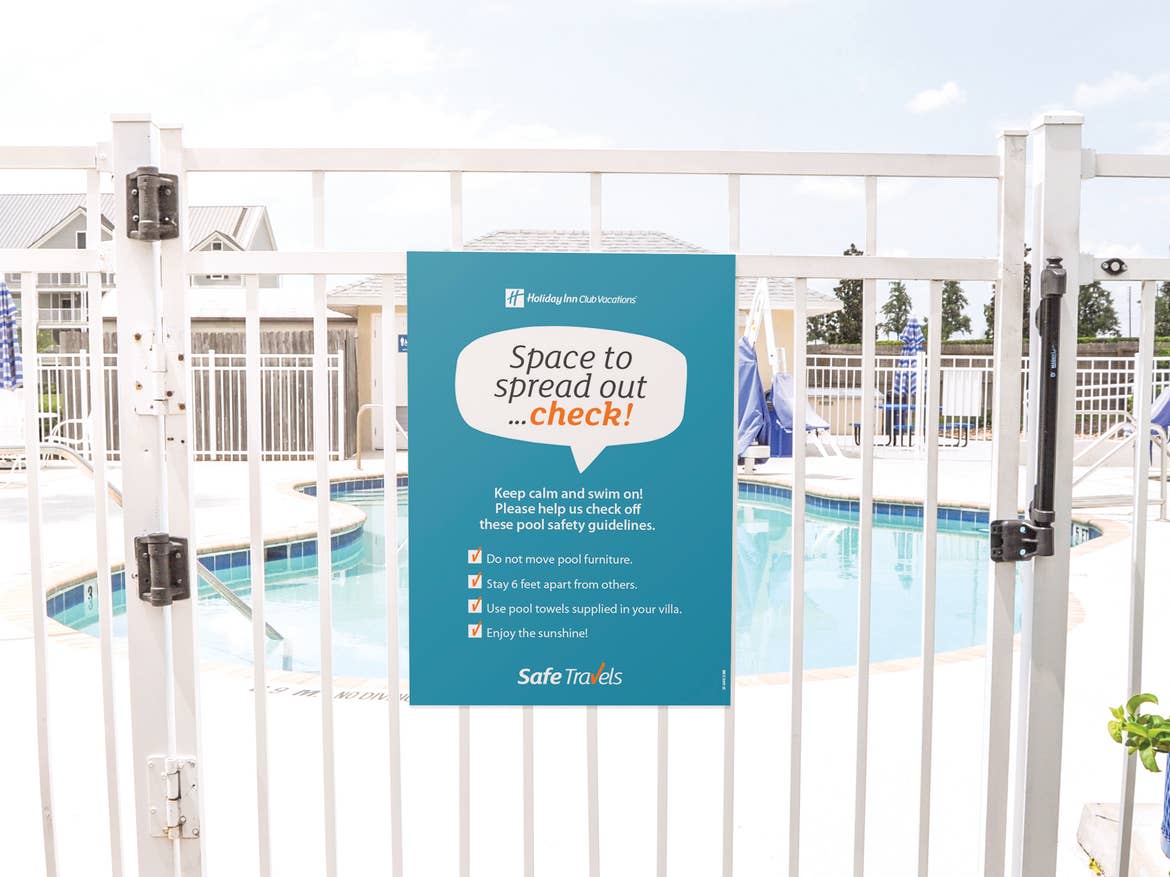 From limiting elevator passengers to only one family/party at a time to providing distanced seating at restaurants, it was a reassuring way to test out travel once again.


A Friends Vacation We'll Never Forget
Normally, changing plans to hang out at a resort wouldn't be my first choice, especially when there are so many things to do in Orlando (even outside the theme parks).

But it was absolutely the right call for this friendcation. For the first time in a long time, I felt rested after a group adventure.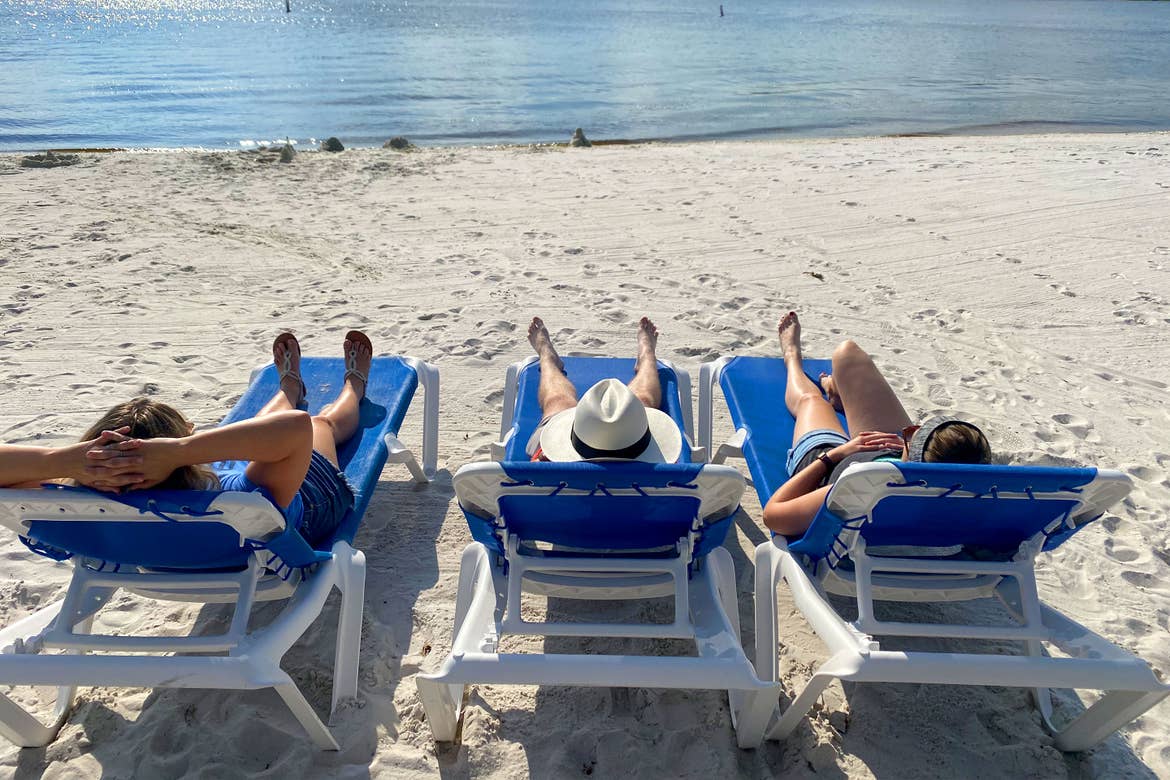 It's hard to choose a favorite moment of the whole experience because it really was just a treat to get my friends together. No doubt, we'd have a blast in a cardboard box as long as we were in the same place, but our trip to Orange Lake Resort helped us make memories we won't ever forget.

None of us had ever stayed at a Holiday Inn Club Vacations resort before this visit, but since they have resorts in all sorts of places we want to go together (think: Las Vegas, Panama City Beach, Lake Tahoe and the Smoky Mountains just to start), something tells me this won't be our last friends vacation with them.


Our guest bloggers are compensated for their writing contributions and honest opinions.

All information is subject to change. This article is a curated guide and is neither sponsored nor considered an official endorsement. Please be sure to check information directly with any/all tours, guides or companies for the most up-to-date and direct details.