Jennifer Probst
Jennifer Probst wrote her first book at 12 years old. She bound it in a folder, read it to her classmates and hasn't stopped writing since. She holds a master's in English literature and lives in the beautiful Hudson Valley in upstate New York. Her family keeps her active, stressed, joyous and sad her house will never be truly clean. Her passions include horse racing, Scrabble, rescue dogs, Italian food and wine—not necessarily in that order. She is the New York Times, USA Today and Wall Street Journal best-selling author of contemporary romance. She was thrilled her book, The Marriage Bargain, spent 26 weeks on the New York Times. Her work has been translated in over a dozen countries, sold over a million copies and was dubbed a "romance phenom" by Kirkus Reviews. She is also a proud three-time RITA finalist, and she loves hearing from readers.
Instagram
Facebook
Pinterest
Twitter
YouTube
Website
I'm obsessed with two things: writing and traveling.

As a New York Times best-selling author of over 40 books, I've always loved combining both of these passions, so I can experience the world around me outside of my office and write books that will resonate with my readers.

But a few years ago, I embarked on a two-week Italy vacation with my mom, aunt and niece with no intention of researching a book.

Just four women, three generations, one beautiful country and zero work — relaxing, adventuring, exploring and bonding.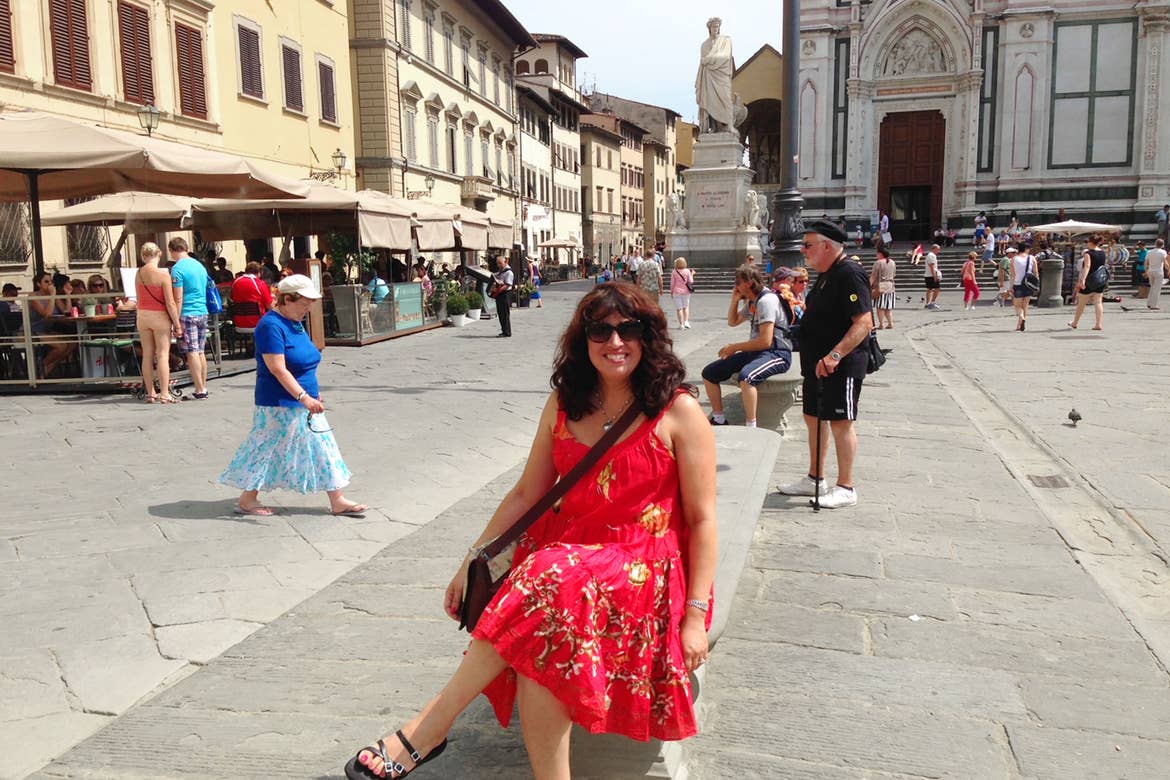 But the trip was so amazing, so inspiring and so moving that I ended up using it as my muse for my newest book: Our Italian Summer.

And while the story is fictional, the rich details and places described, and the three generations of female characters, were drawn from real life.

So, I'm sharing all about that inspirational Italy trip with you today. And even though you might not be planning your travels abroad just yet, dreaming is half the fun, isn't it?

I hope this helps make your future trip to Italy just as amazing as mine was (if not even better).


Why Italy? A Mother's Wish Come True
Back in 2011, my mother was turning 70 years old, and she'd always dreamed of going to Italy. My grandparents were both born in Naples and she'd talked about it for years, but time and money had always been an issue.

My mother's sister — my Godmother — and I were extremely close and began talking about giving my mother the ultimate 70th birthday gift: an Italy vacation.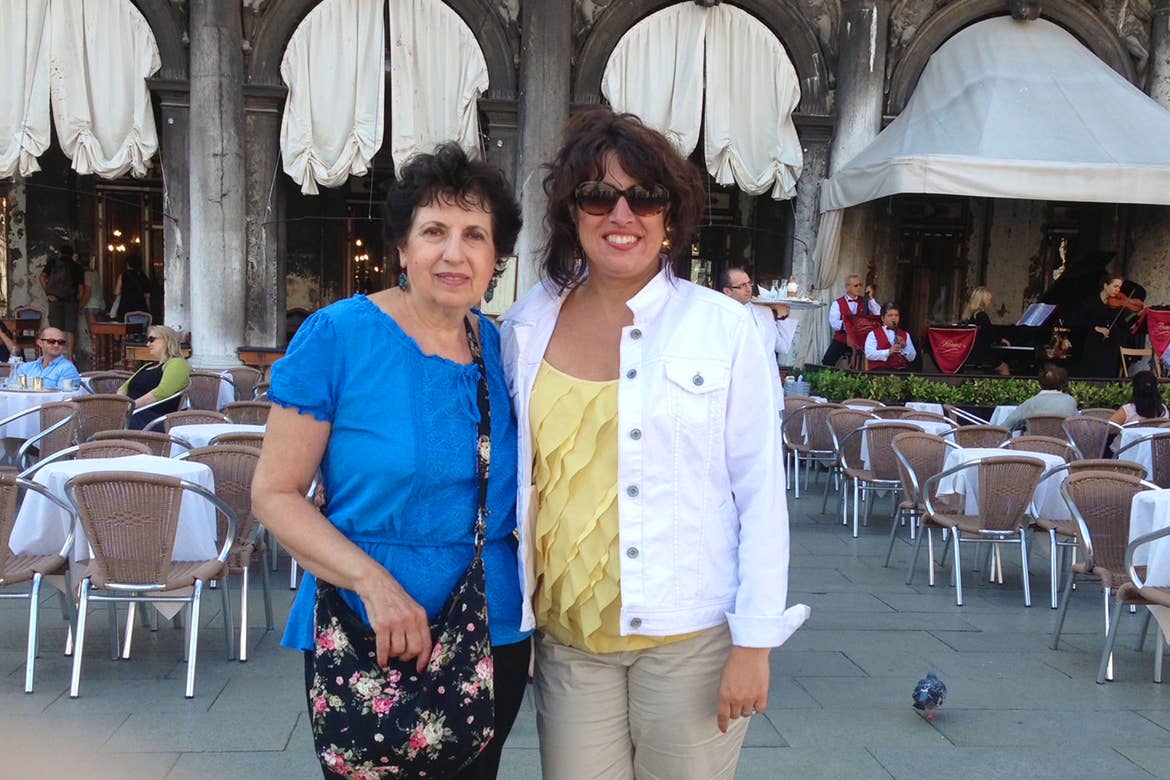 Mom and me in Italy!

Around the same time, my niece had just turned 15 years old and had also been talking about visiting Italy for a long time.

I'd traveled there once with a girlfriend in my early twenties, and I had been telling my niece about our amazing adventures and the stunning sights we viewed.

We decided to make it an all-girls vacation of three generations (my niece, my mother, my aunt and me), and we booked a multi-stop tour from Rome to Tuscany.

We left all our men and responsibilities at home and launched our Italy vacation on a hot August day. What came after was a lifelong experience that changed all of us and forged a bond we'd never forget. (And it inspired a book by accident!)


How to Start Planning an Italy Vacation
Deciding on Italy was easy. The hard part was figuring out what everyone wanted to see, how long we wanted to stay and what tour fit both our budget and goals.

Here's how we tackled it and my advice to you:


1. Arrange a planning call.
I got us all on the phone and we each listed one or two of our most important sights we wanted to see.


2. Set a budget.
There are many levels of tours and some contain extra bonus experiences, such as drinking wine on a family-owned vineyard, watching how mozzarella is made or exploring the hidden depths below the Coliseum.

The options are endless, but the budgets aren't (am I right?), so setting a spending limit helps hone in your choices.


3. Designate a lead planner.
I was the designated researcher because too many people involved can turn into chaos.

Even though it's #3, this is actually my first and foremost top tip in planning your Italy trip.

Assign a lead "coordinator" who can really take everyone's opinions seriously, research and find the best compromise.


4. Make a list of what's most important to you and your family.
This goes beyond just talking about sights, budgets and dates. This is talking about what success and happiness look like for the group before you even leave home.

For us, personal time was a big factor. Many tours schedule jam-packed days of stops and events, but we wanted to make sure we had free time to explore on our own with each stop.


5. Make an itinerary and book your tours.
After a long search, we found a moderately priced tour with a company called Trafalgar that was for 15 days, held multiple extras to book if we wanted more and offered plenty of free time. It also hit all the major places on our list.

So we made our reservations and ten months later, we were off!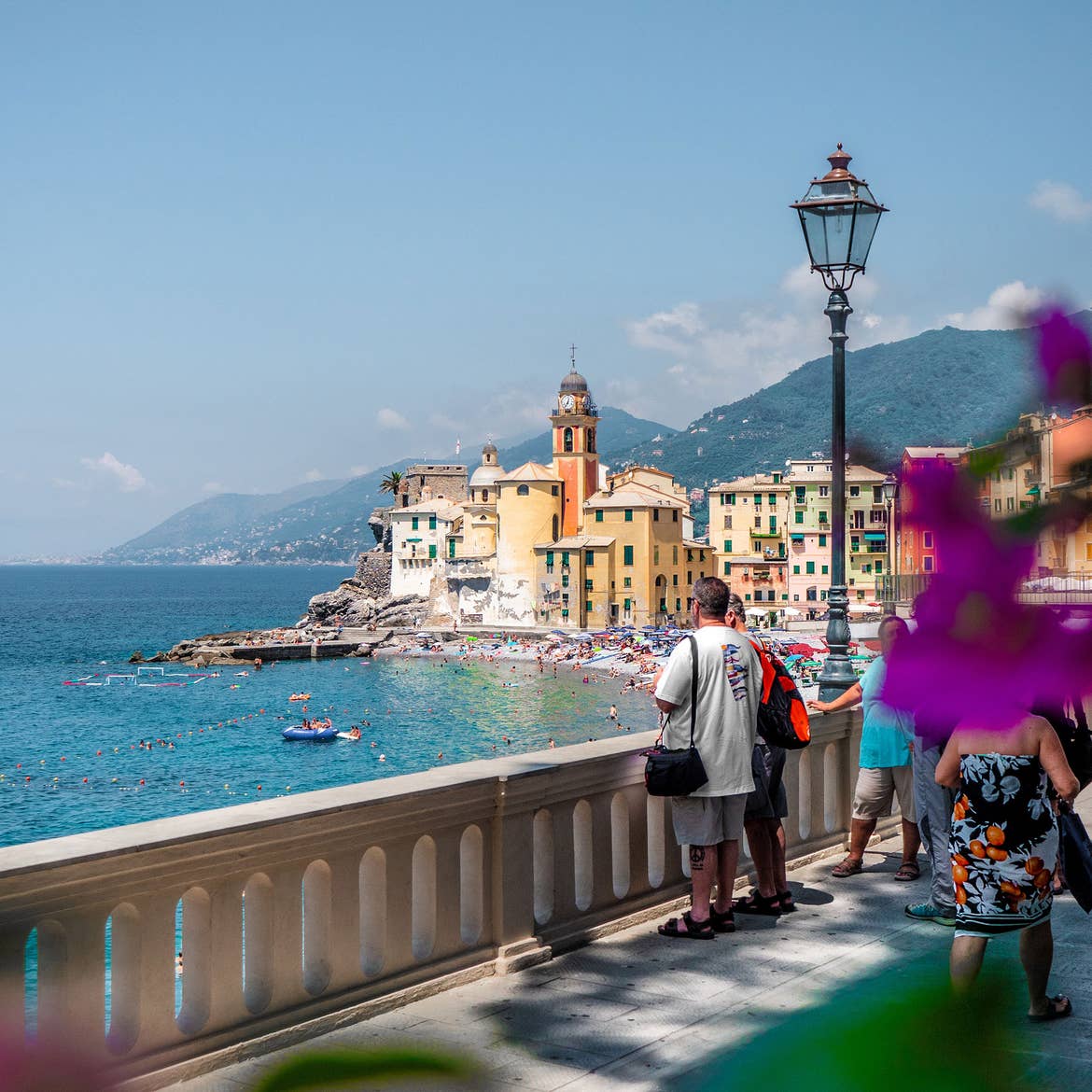 Places to Visit in Italy
With 15 days of nonstop travel, we visited a lot of different, amazing cities in Italy, all with unique, breathtaking experiences.


Rome
First, we arrived in Rome and spent three days touring the Vatican, St. Peter's Basilica and the Coliseum.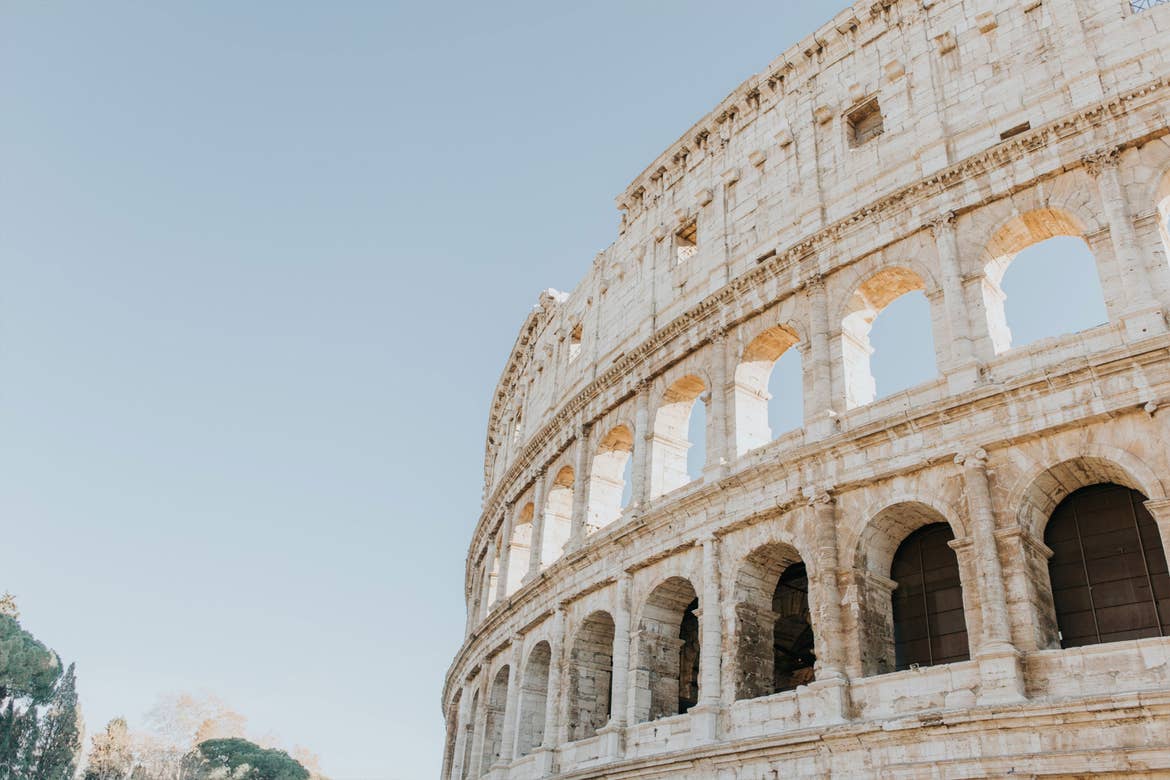 Pompeii & Sorrento
In Pompeii, we toured the ancient ruins left behind by the eruption of Mount Vesuvius, and in Sorrento we visited a mozzarella farm and an 18th-century olive oil mill.

We were even treated to a demonstration in the art of making mozzarella, and we got to cook our own pizzas.


Naples
Our stop at Naples was a stirring moment. Our feet rested on the ground where my grandparents were born, and I could see the emotion in my mother's eyes.


Capri
Capri was an effort to reach, but well worth it. We took a bus, a ferry and a funicular (or cable-driven car), and then walked uphill over a mile to get to our hotel.

It's an island full of magic, with vibrant floral blooms, stunning sea views and lemon trees scenting the air.

We traveled the famous Mama Mia road — a narrow, twisty, treacherous ride to the top of the mountain, Anacapri. I may have screamed a little when we almost collided with another tourist bus.


Additional Stops
Some of the other cities we visited were Assisi, Venice, Burano, Montecatini, Florence and, finally, Siena. It was a fun-filled 15 days of travel, touring and bonding as both a tour group and a family.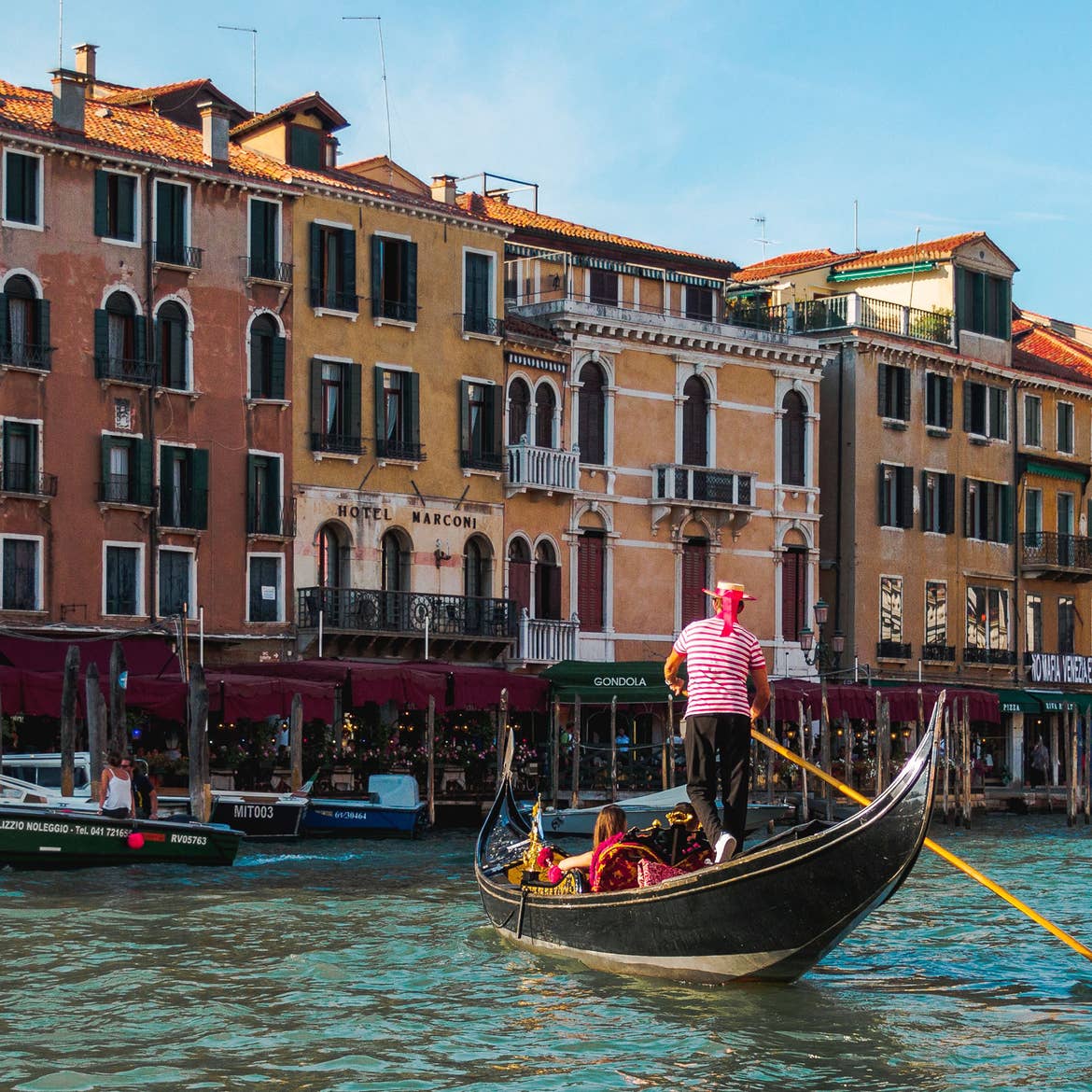 As each city unfolded, I was struck with inspiration. Every night, I'd sit by the window and write an outline of a novel that danced in my head.

It was a story about three generations of women who traveled to Italy to rediscover themselves and heal broken relationships. I remember writing madly on the sill as I was overtaken by my inspired muse.


Tips for Traveling Through Italy
Our multi-generational family vacation in Italy was filled with memories none of us will ever forget, and I learned a lot about planning a trip abroad during it all.

We already talked about planning tips. Here are my tried-and-true tips for enjoying your family adventures once you get to Italy: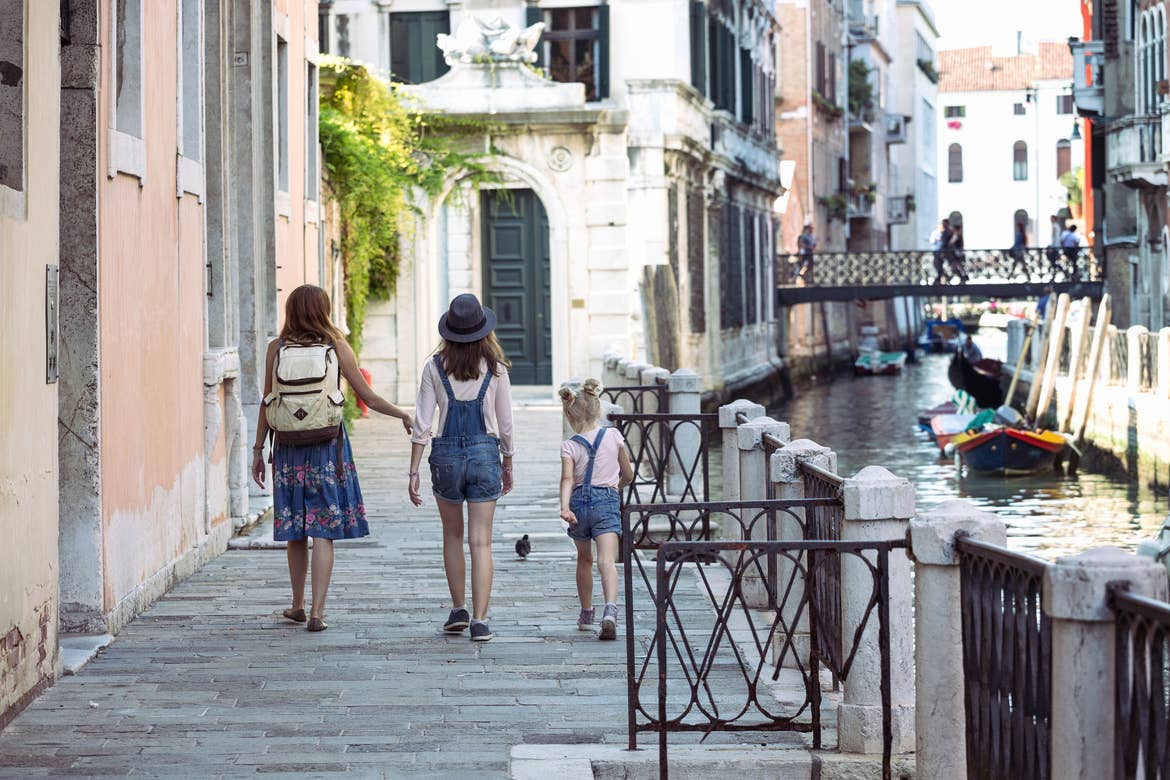 1. Consider a tour.
I said it above and I'll say it again: If you're taking a family trip where you'll have various age groups, I'd highly recommend booking a tour.

This really was a perfect way to safely explore a foreign country without worrying about transportation, language or other obstacles that can stress you out.

With so many opinions already baked in (me, mom, aunt, niece), having a tour company and guide do the heavy lifting really let us sit back and enjoy our time together.

And having an expert with you when things go wrong is especially helpful when traveling internationally. Our tour guide was extremely helpful.

At one point, my aunt got sick, and he immediately arranged for a doctor who was able to help and get her back on track and back to having fun.


2. Stay flexible and make sure everyone has a voice that's respected.
In every family, there will be things that interest some, but not all, of your travel party.

When my niece and I wanted to do something different than my mother and aunt, we voiced it, went our separate ways and scheduled a meet-up for a certain time later on. We'd meet for meals or specific sites but go our own way for shopping.

You don't have to spend every single minute together just because it's a family trip. Splitting up and coming back together was an important way to keep everyone happy, and we still had plenty of time together.


3. Take time to simply enjoy being together.
It's easy to want to go, go, go and soak up every second when you've spent so much time, money and effort on a trip that's so far away from home.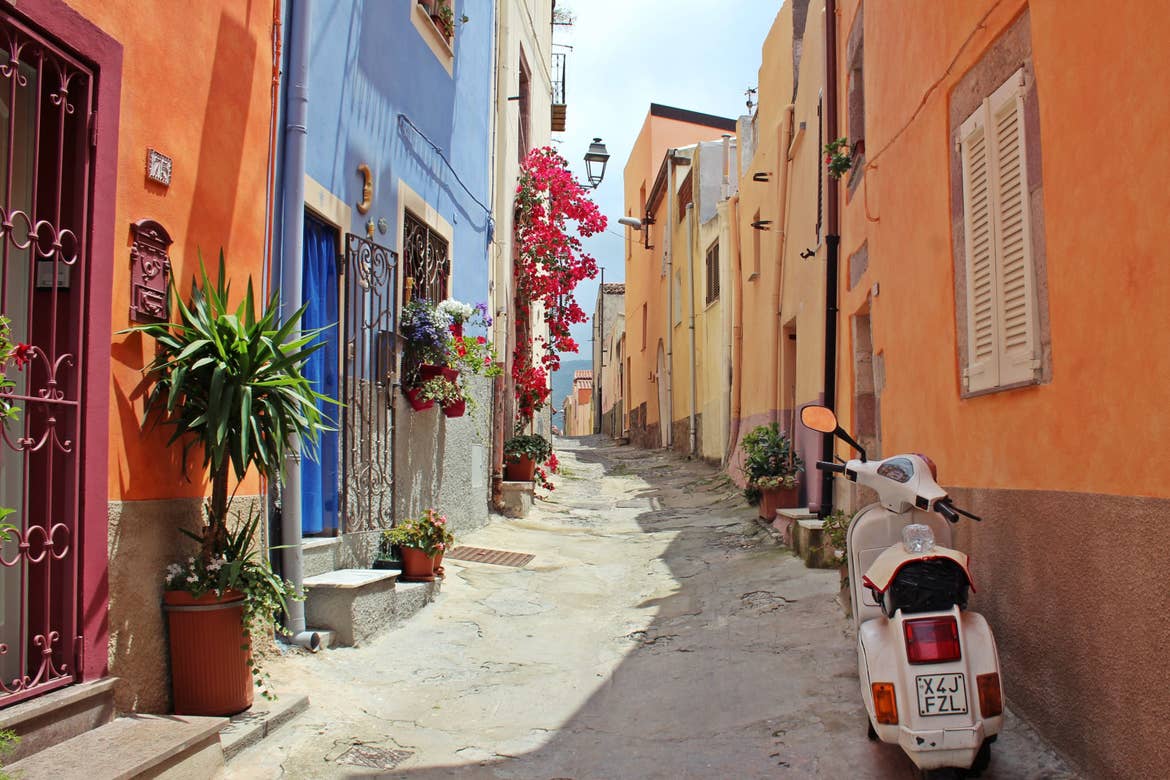 But when you're not soaking up all the adventure and sights, spend some true quality time bonding with your family.

Our tour was not only an epic adventure, but it also bonded us in a way we'd never experienced before.

During those long nightly dinners, we talked for hours, not only dissecting our day, but also getting to know one another on a deeper level.

I learned so much about my aunt, my mother and my niece. The things they loved. The things that scared them. Stories about their past I had never been told before.

It was an honor to spend such quality time with the women of my family along the backdrop of beautiful, historic cities.


Unforgettable Family Experiences in Italy
One of the things I remember most is how much we laughed on the trip. The sights were amazing, but the memories were — and are still — priceless.


Packing & Unpacking on Repeat
A European tour makes a Disney World trip seem like a relaxing beach vacation — it's nonstop. We'd get settled and unpack one day, and three days later, we'd have our luggage ready to go at 5 a.m.

The difference in ages was most glaring when it came to packing and repacking for our next tour stop. My niece and I always shared a room, and my aunt and mother shared the other one.

My aunt and mother would need hours to pack up and be ready, and my niece and I would just throw stuff in the bag and call it a day.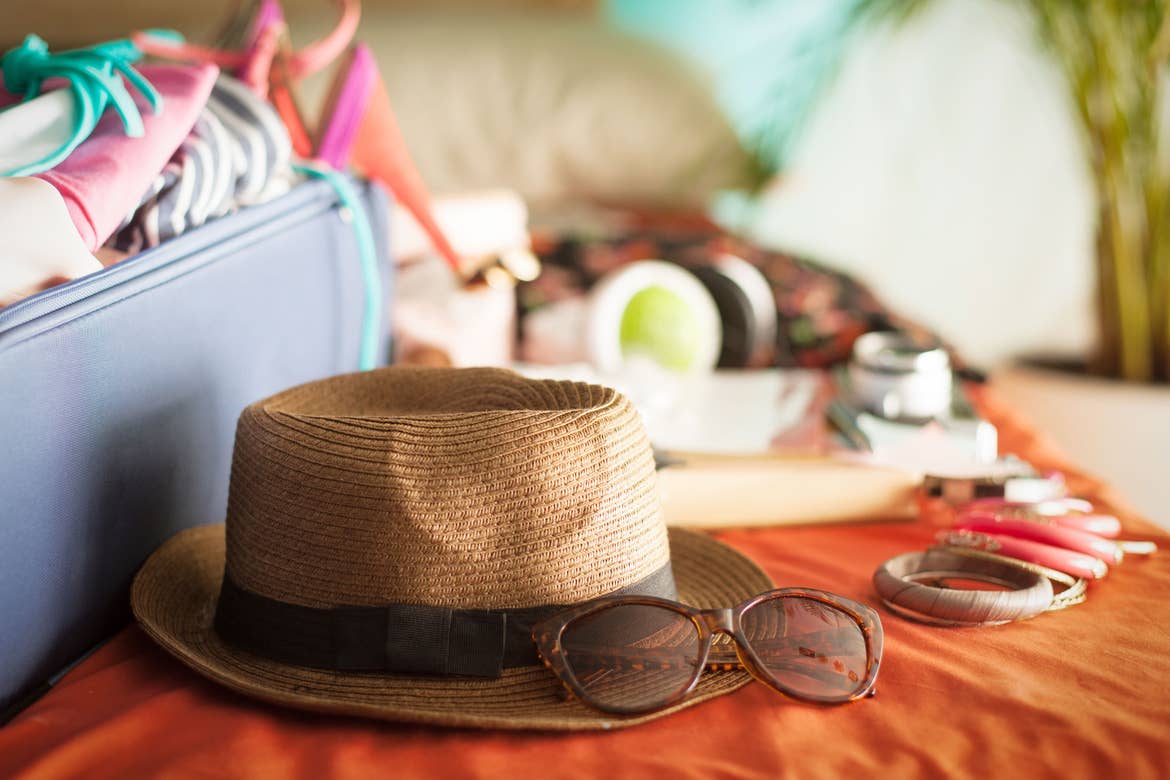 The rooms in the hotels were beautiful, but very small, which caused a bit of conflict for my aunt and mother trying to fit all of their stuff and share a bathroom with their endless toiletries.

And then after all that time, one of them would still inevitably leave something behind or forget to take an important item from the room and would have to scramble back before missing the departure.

I must admit, my niece and I had plenty of laughs at their expense. It's a funny trip anecdote we'll always giggle when remembering.


Family Hiking Surprises
My niece and I might have gotten the last laugh about packing, but there was payback from my mom and aunt…

One scorching hot day in Pompeii, we needed to hike up this giant hill, and I had lost sight of my aunt and mother.

By the time my niece and I got to the top, we were huffing and puffing, and I was worried we'd left them behind.

After a while, I figured I'd have to go get them and bring them water, but when I turned, I realized they'd arrived first.

They'd been snapping great pictures of the gorgeous views, chatting and laughing like the hike had been nothing.

That just goes to show you can never underestimate the power of a good photo op.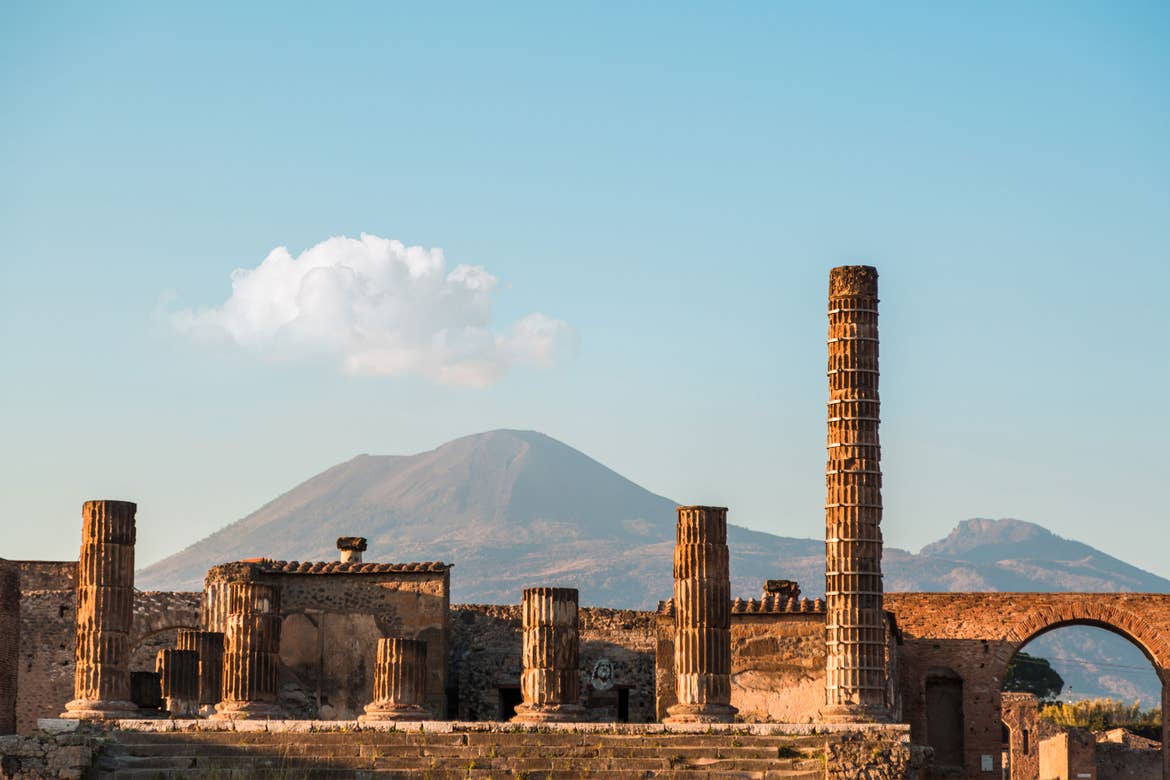 A view of the city of Pompeii and Mount Vesuvius


Conquering Fears in the Name of Family & Views
On the Isle of Capri, my niece and I decided to go on the Anacapri chair lift, which featured swing-like open chairs that would slowly chug up a cable wire and take the passenger to the top of the mountain.

I am terrified of heights, but my niece needed someone to go with her, so I reluctantly agreed.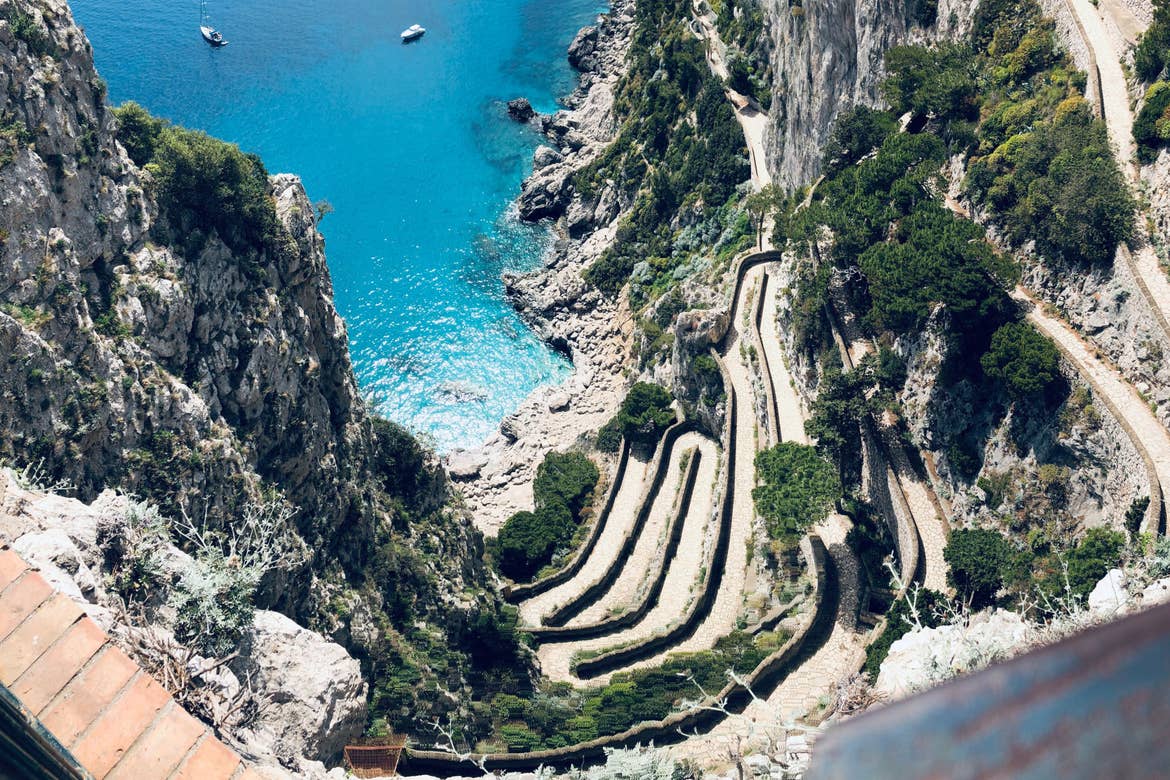 The chairs were creaky, with a barely-there bar across you, and as the chair rose, it bumped and shuddered as if the cable was about to break.

My niece was ahead of me, and I began crying out hysterically that I couldn't do it and wanted to turn back.

Of course, this was Italy, no amusement park or carnival. There was no one to hear me or stop the ride. I was committed to going up, and as the ground dropped away and the chair swayed, I fought not to panic.

Amidst giggles and filming my terror with her phone, my niece called out encouragements to me as we ascended. The people descending on my left blew me kisses and told me not to worry — it was worth the view.

Finally, as I was dragged up into the shattering bright blue sky, my nerves eased, and I fell into the whole experience.

At the top, we ate gelato and took endless pictures as we posed on the mountain top, looking down at the gorgeous play of rock and sea.

I stood with my niece, proud I'd gotten past my fear, happy to share the experience with my Goddaughter and knew I'd always remember this moment.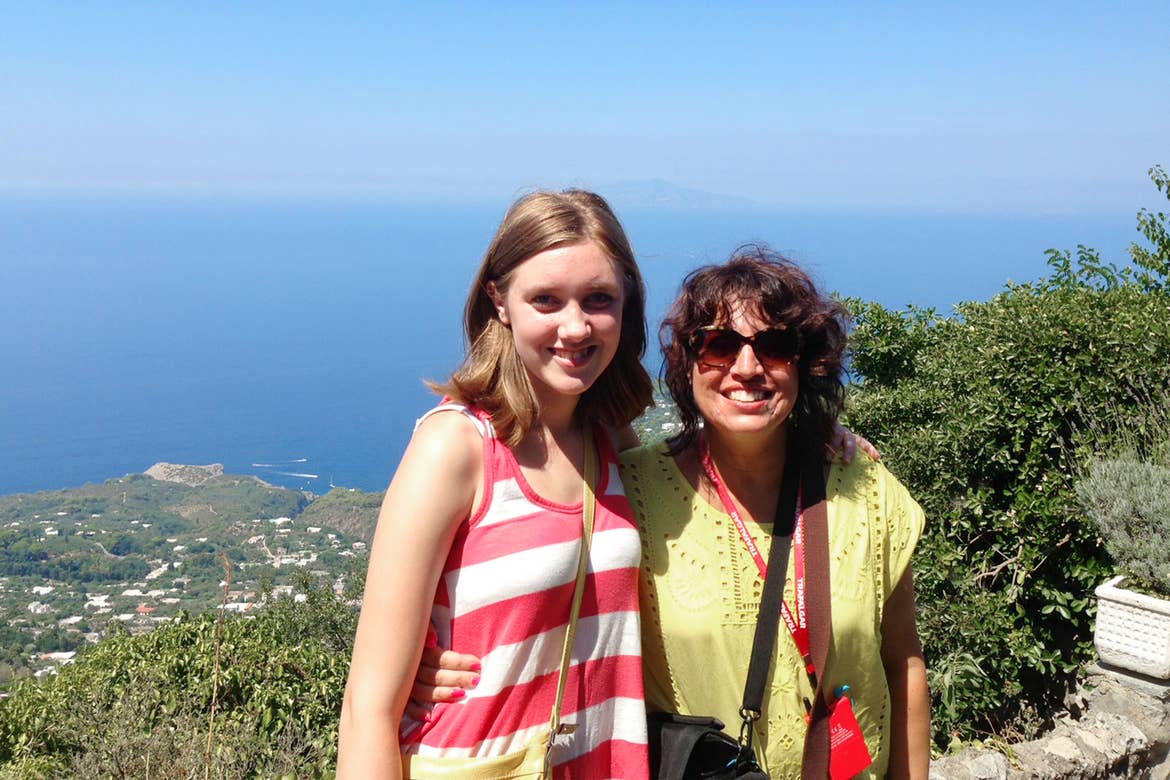 My niece and me taking on Italy adventures


A Birthday Dinner to Remember
On the evening of my mother's big 70th birthday, we ate dinner at the Farmhouse Borgo Vigna Vecchia, a family farmhouse set in the olive groves of Tuscany.

Endless courses were served family-style outdoors at a long wooden table amidst dozens of white lights strung across the portico.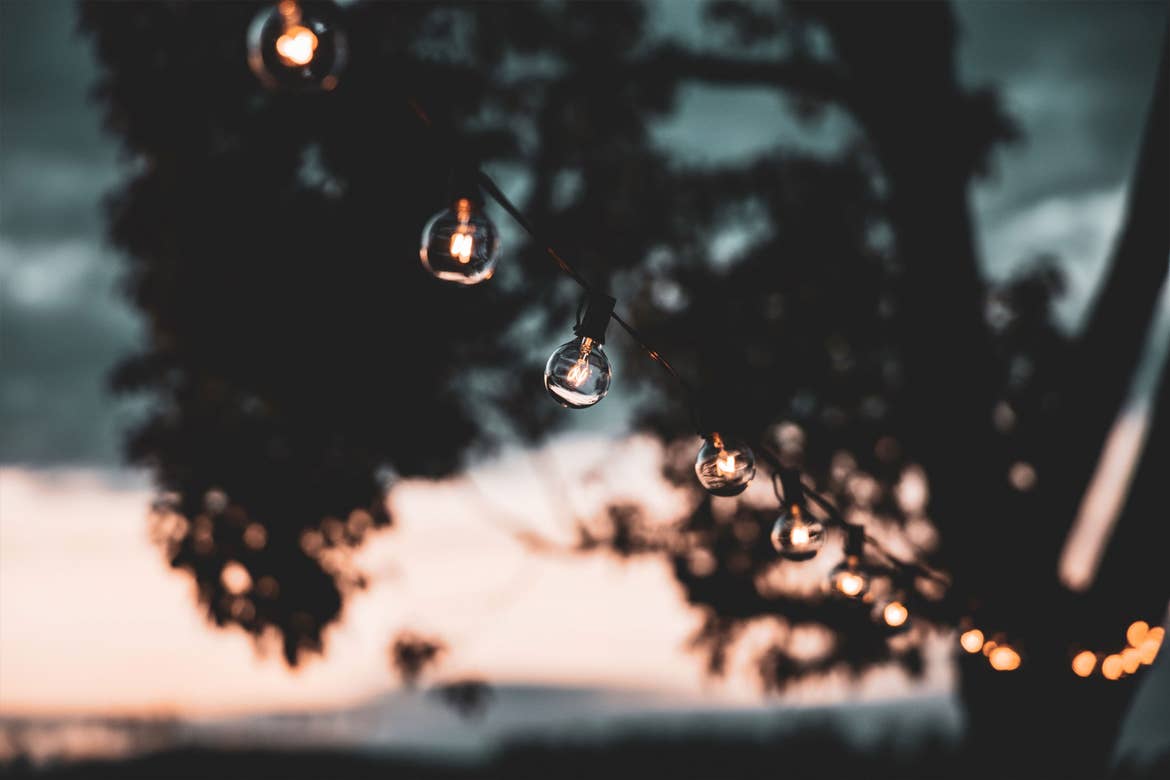 As night settled in, music began to play, and everyone started dancing.

When a cake was brought out and everyone sang Happy Birthday to my mother, I caught the tears in her eyes and realized these are the types of moments that you never forget — the true experience of travel, especially with the ones you love.


The Power of Travel Inspiration
Oh, and as for the book? While I did a little bit of work while traveling in Italy, the real work began when I arrived home.

I immediately outlined the story in its entirety, and then wrote three full chapters. At the time, I was in back-to-back deadlines with other books, but I knew I just had to dive in when the experiences were still fresh and the time was right.

Five years later, I finished writing the book that our multi-generational Italian adventure had inspired and, happily, it was immediately bought by a publisher.

Our Italian Summer officially hit bookstores on January 12, 2021! The book contains many stories from our trip, but the heart of it is about women and their bond.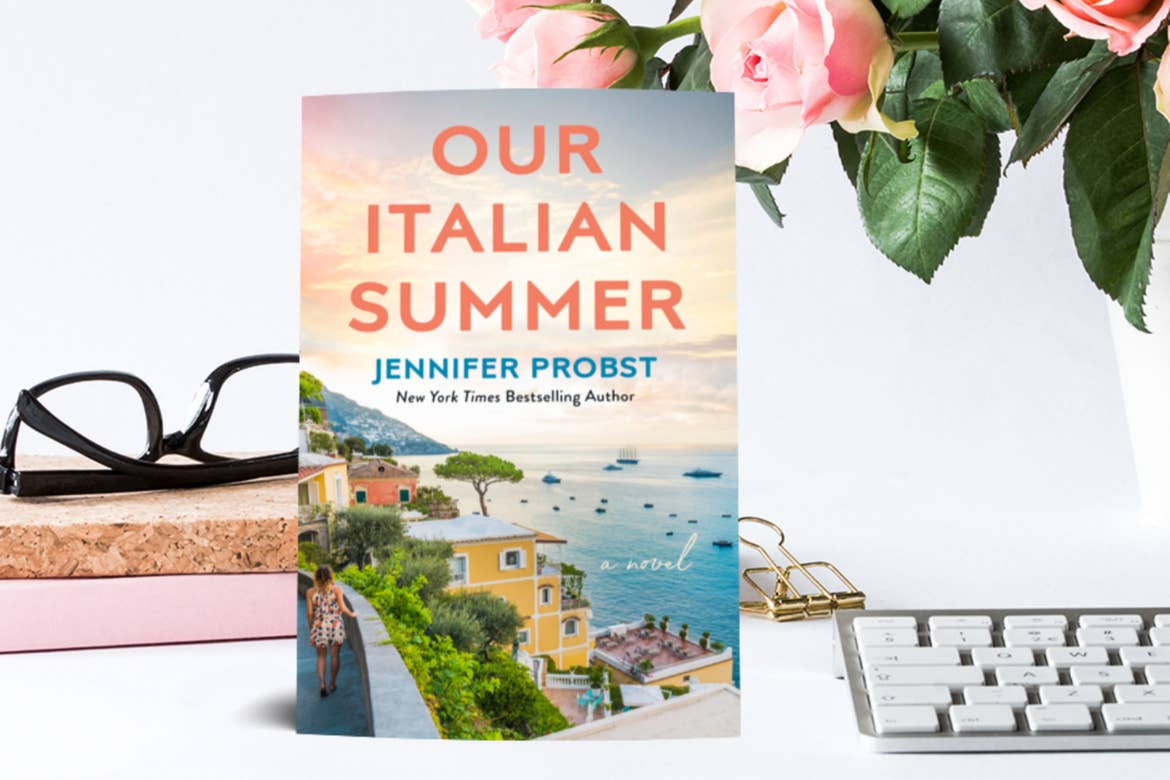 Our Italian Summer hit bookstores on January 12, 2021

Traveling only makes that bond grow stronger and gives us opportunities to discover hidden sides of ourselves … and the people we love.

I hope someday an Italy vacation, or somewhere just as special, does that for you and your family, too.


Our guest bloggers are compensated for their writing contributions and honest opinions.

All information is subject to change. This article is a curated guide and is neither sponsored nor considered an official endorsement. Please be sure to check information directly with any/all tours, guides or companies for the most up-to-date and direct details.