Jeff Gee
Having lived in Arizona since 2001, Jeff has become an expert on the local Scottsdale area, making him the perfect contributing writer to the Checking In travel blog. His favorite local activities include eating at all the unique restaurants, riding his ATV and camping with friends (including his four-legged ones) in the desert wilderness.
From picturesque landscapes and trekking across hiking trails to world-class golf and unique attractions, Scottsdale is filled with fun for families, couples, friends and solo travelers alike.

It's a well-rounded vacation destination with a little bit of everything — activities, adventure, entertainment, relaxation, exploration.

To help you narrow down some activities for your next getaway in our amazing desert oasis, below I'm sharing my list of the 10 best things to do in Scottsdale, Arizona.


About Me, Your Resident Scottsdale Expert
Hey, there! I'm Jeff, and I've spent a lot of my time here in Arizona, having been here since 2001.

What I love most about this great state is how incredibly diverse it is in terms of fun activities, stunning scenery and high-class entertainment.

I've actually been asked this question a lot: What should my family do during our visit to Scottsdale?

When you look at all the "most popular things to do in Scottsdale" lists, you might notice a lot of the same things listed over and over. And I'll list some of those here, too, because many of them really are worth checking out.

But my expertise reaches beyond the basics and further into those local, "extra special" activities you might not see from a quick Google search.

That's because I live here, so when families ask me what they should do, I want them to see what I see and experience as things that are authentically Arizona.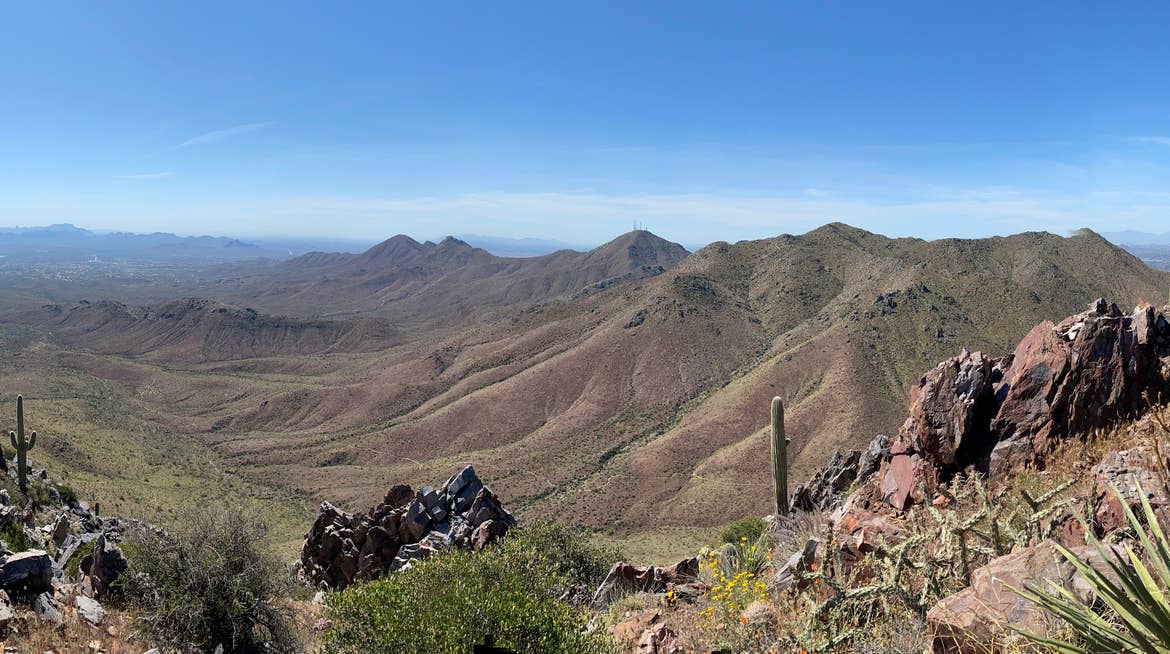 Also, I'm a big nature guy, so one of my all-time favorite things to do in Scottsdale is to get away on an outdoor family adventure to do some camping or backpacking.

There's nothing quite like spending quality time together among the winding rivers, desert mountains and towering cacti.

In my opinion, this is where the true beauty of Arizona lies.


10 Best Things to Do in Scottsdale (& Nearby)
Ready for some amazing desert adventures? With these top 10 things to do in (and near) Scottsdale, you'll get a feel for the real Arizona. Let's get into it!


1. Tee Up at One of 200(!) Golf Courses
Calling all golfers! The courses are calling your name. Golf is one of the most popular Scottsdale activities because of our incredibly designed, world-class public and private golf courses.

The two I typically recommend to guests are Grayhawk Golf Club and the Tournament Players Club (TPC), both really close to our resort. (TPC is actually within walking distance!)

People tend to flock to the courses in the cooler months, so if you're looking for some fantastic deals (and you don't mind breaking a bit of a sweat), my advice is to hit the links on hotter days.

Pro Tip: If you're at Scottsdale Resort, head over to the Vacation Station to get help with tee times and recommendations.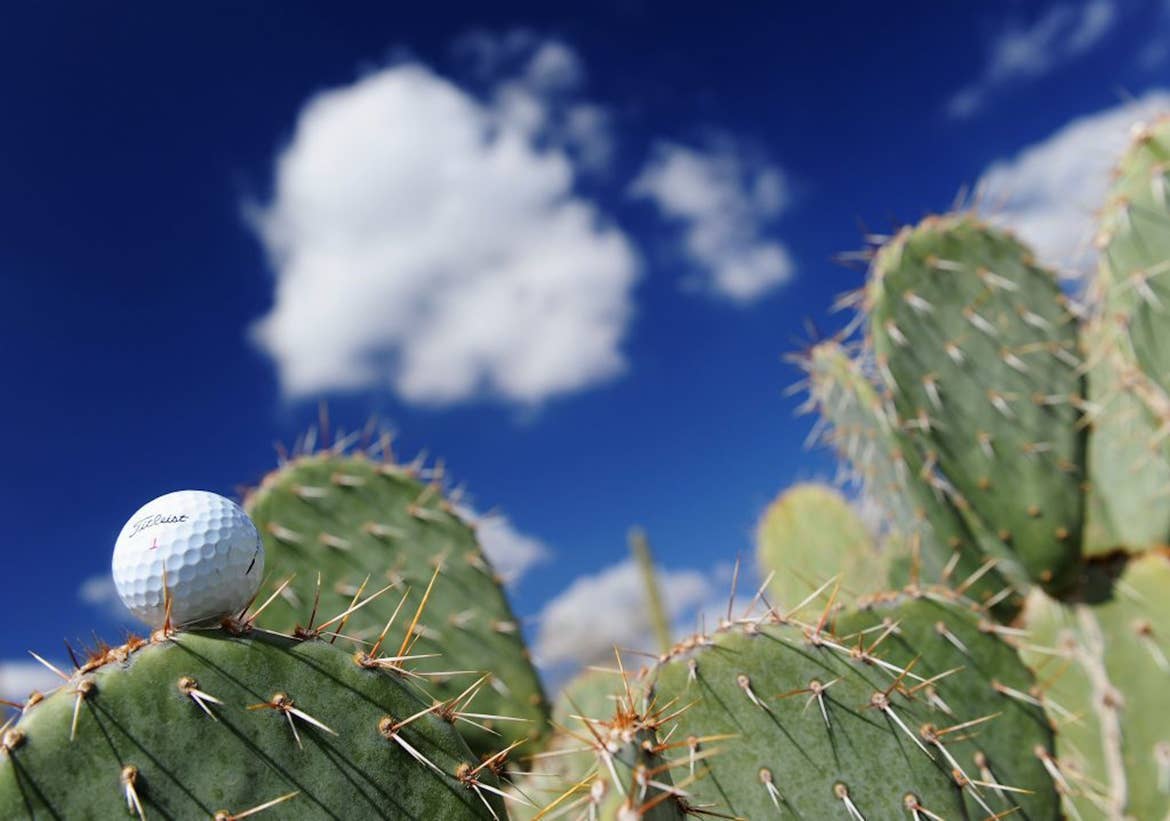 2. Experience 8 Unique Attractions at the Arizona Boardwalk
The Arizona Boardwalk is a unique entertainment spot with eight different attractions all in one area.

From Butterfly Wonderland and the Titanic exhibition to laser tag and a "selfie" museum, it's the perfect place for families with kids looking to spend a day having a blast together.

One of my favorite "secret" spots is the restrooms inside the OdySea Aquarium. Stay with me on this one … I know that sounds weird.

As you wash your hands, you can literally see sharks swimming in the aquarium! You'll be captivated as you give your hands a longer-than-20-second scrubbing.

Pro Tip: For the best ticket deals, try to visit Monday through Saturday after 4:30 p.m. And if you're staying at Scottsdale Resort, you can also get great ticket discounts for Arizona Boardwalk attractions.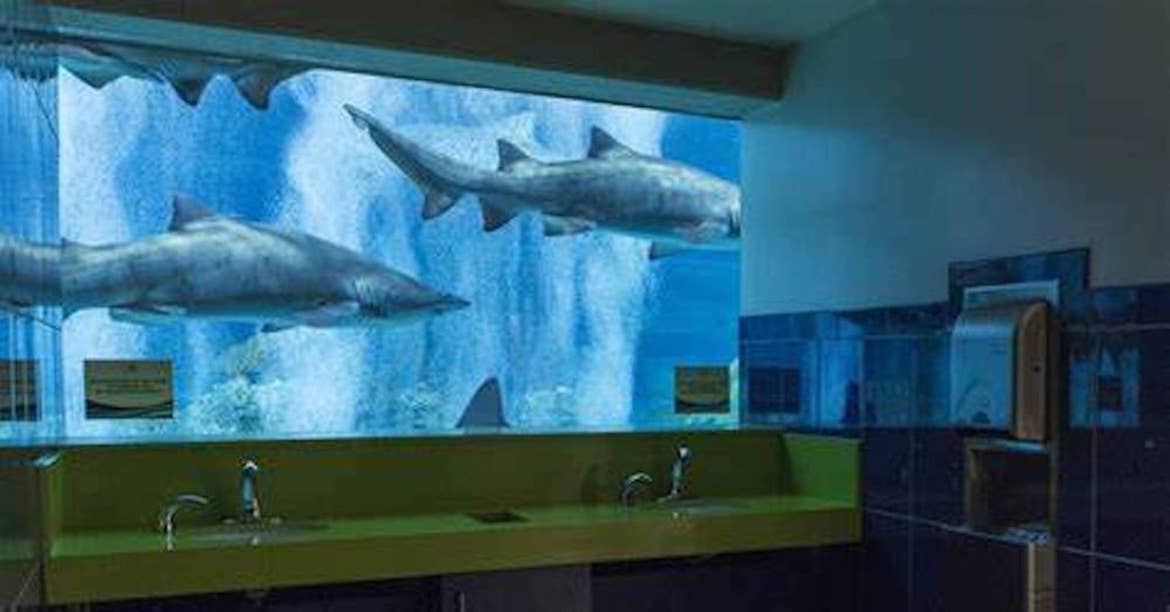 3. Play Sports at the Talking Stick Entertainment District
This entertainment district is right near the Arizona Boardwalk and filled with many exhilarating activities for the whole family, especially those that love sports.

Where else can you golf, go back in time during a medieval jousting battle, zip around a racetrack and skydive without leaving the comfort of the A/C — all in one spot? (Seriously, do not underestimate the appeal of the air-conditioning!)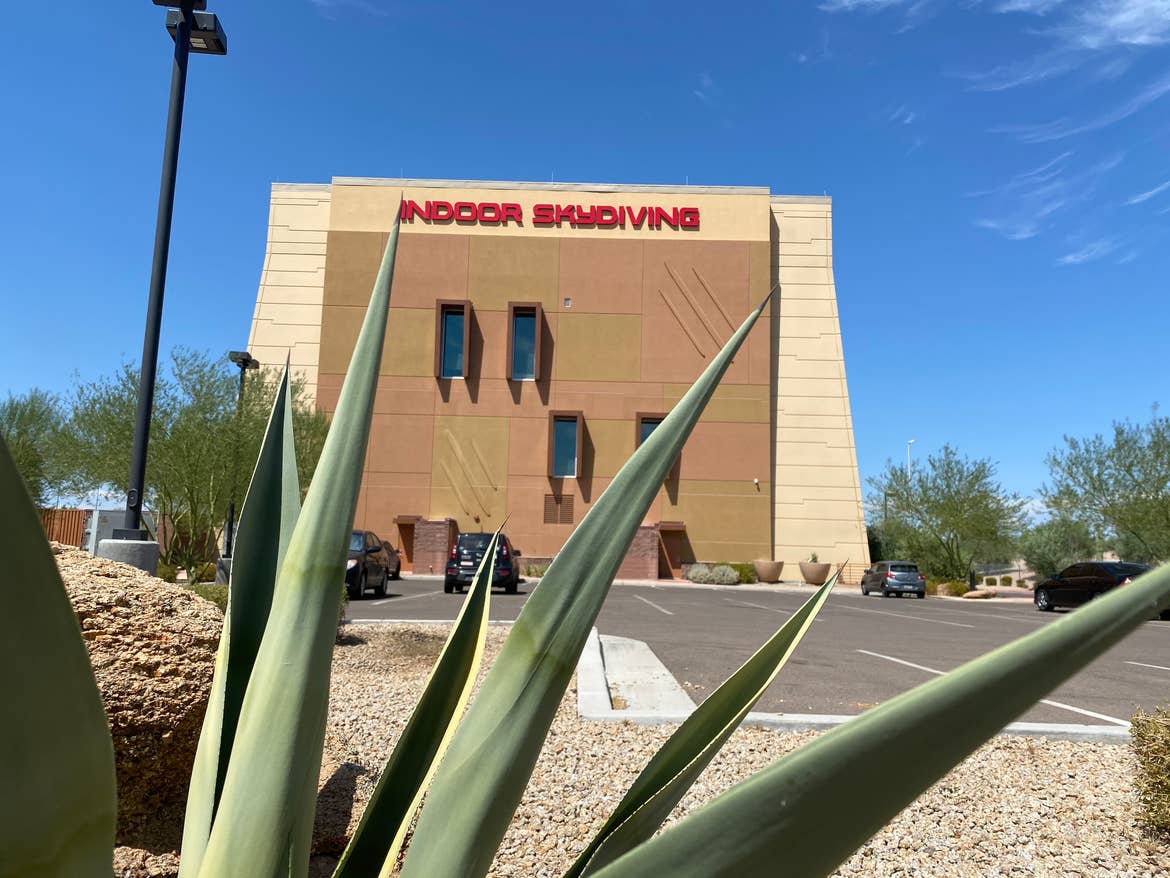 4. Go Off-Roading on a Sedona Pink Jeep Tour
This is one of the best ways to explore the famous red-rock wonderland Arizona is known for. The Sedona Pink Jeep Tour takes you on an off-roading adventure through the backcountry with a local guide who tells you all about the area.

One of the best parts? Experiencing the energy vortex, a swirling center of energy that's thought to be conducive for healing, meditation and self-exploration.

Sedona also hosts an annual gem and mineral show during September/October.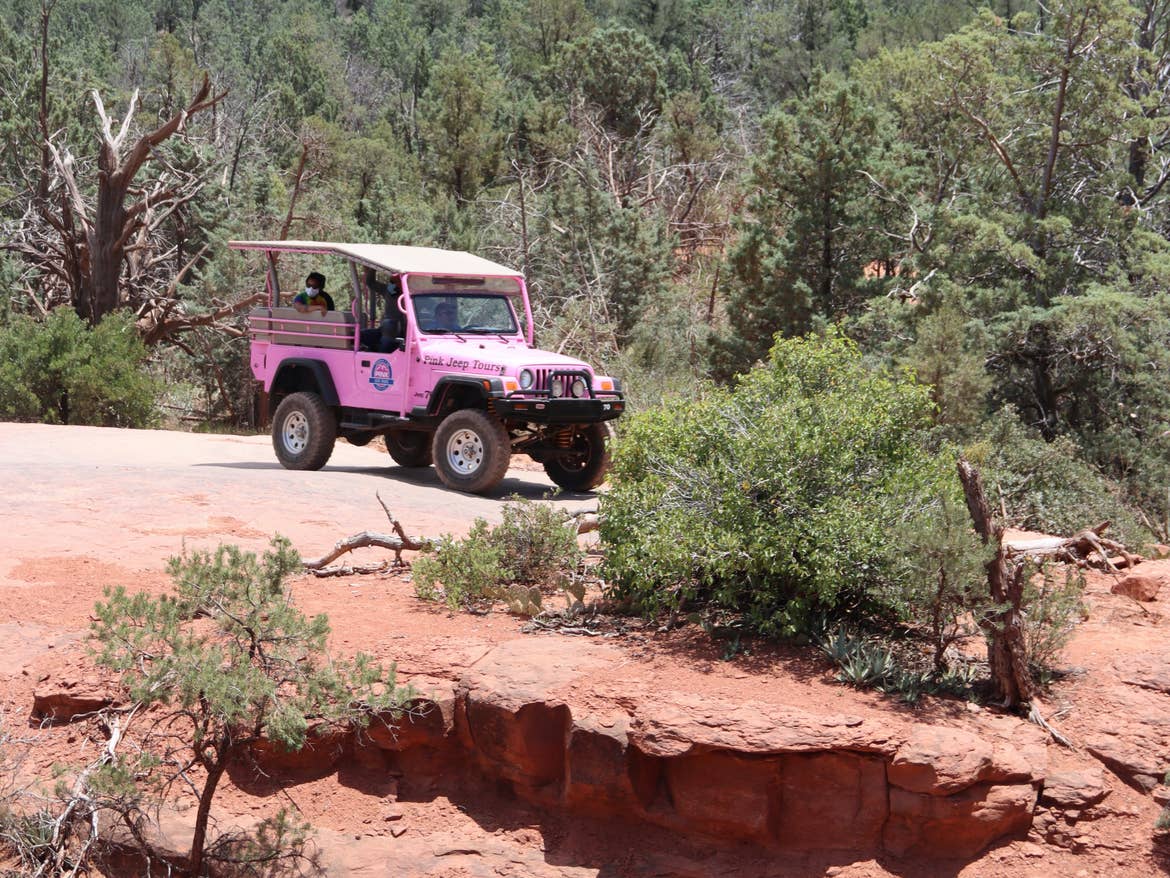 5. Hit Up Some Desert Hiking Trails
The north Scottsdale area has over 41,000 acres of parks and 200 miles of hiking trails for every season and fitness level, even ones perfect for little family hikes.

From the front entrance of our Scottsdale Resort, you can actually see the challenging, four-mile hike to Tom's Thumb off in the distance.


Scottsdale Hiking Tips:
If you're trekking to Tom's Thumb, hike ¾ of a mile past the thumb on the "lookout trail" and look south, off in the distance. You'll see the giant 500-foot water fountain in Fountain Hills, Arizona.
If that sounds like too much, try the 2.5-mile hike to the top of Camelback Mountain. It's a popular but steep trek, so be sure to take your time and rest in the shade. And definitely snap a few pics while you're at the top of the valley below through the "window" in the rock.
My personal favorite, and the ultimate day hike, is about three hours north near Flagstaff, Arizona. It's a 10-mile summit to Humphrey's Peak, a hike worth bragging about to all your friends. Once you're at the top, see if you can spot the Grand Canyon and Meteor Crater, and don't forget to sign the book!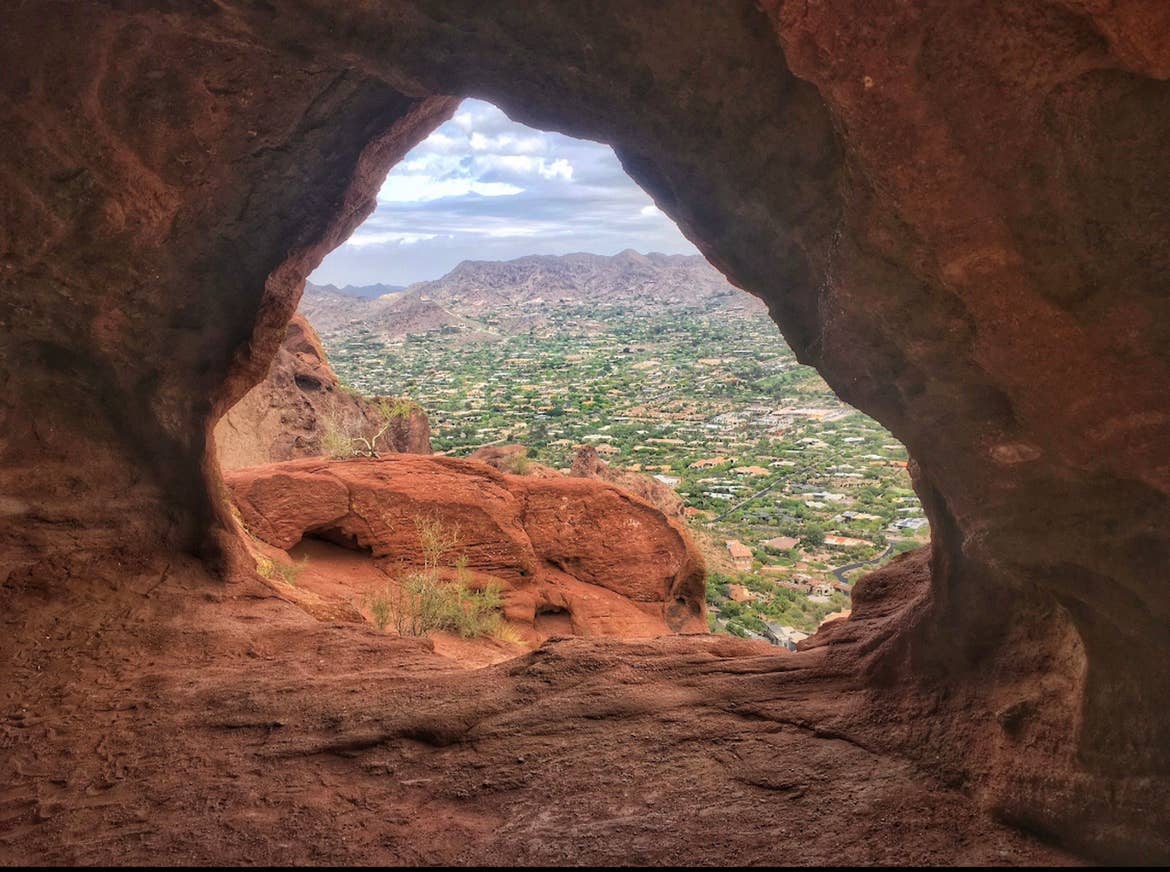 6. Feel Your Jaw Drop as You Take in Grand Canyon Views
Yes, I had to include the Grand Canyon on my list. It's one of the Seven Natural Wonders of the World for a reason!

And while it's not technically near Scottsdale, it's well worth the day trip to see the layers upon layers of colorful rocks that attest to millions of years of history.

So, take a day to drive out, hike this amazing national park and explore the splendor and beauty of the Grand Canyon, and then add a big checkmark to your bucket list.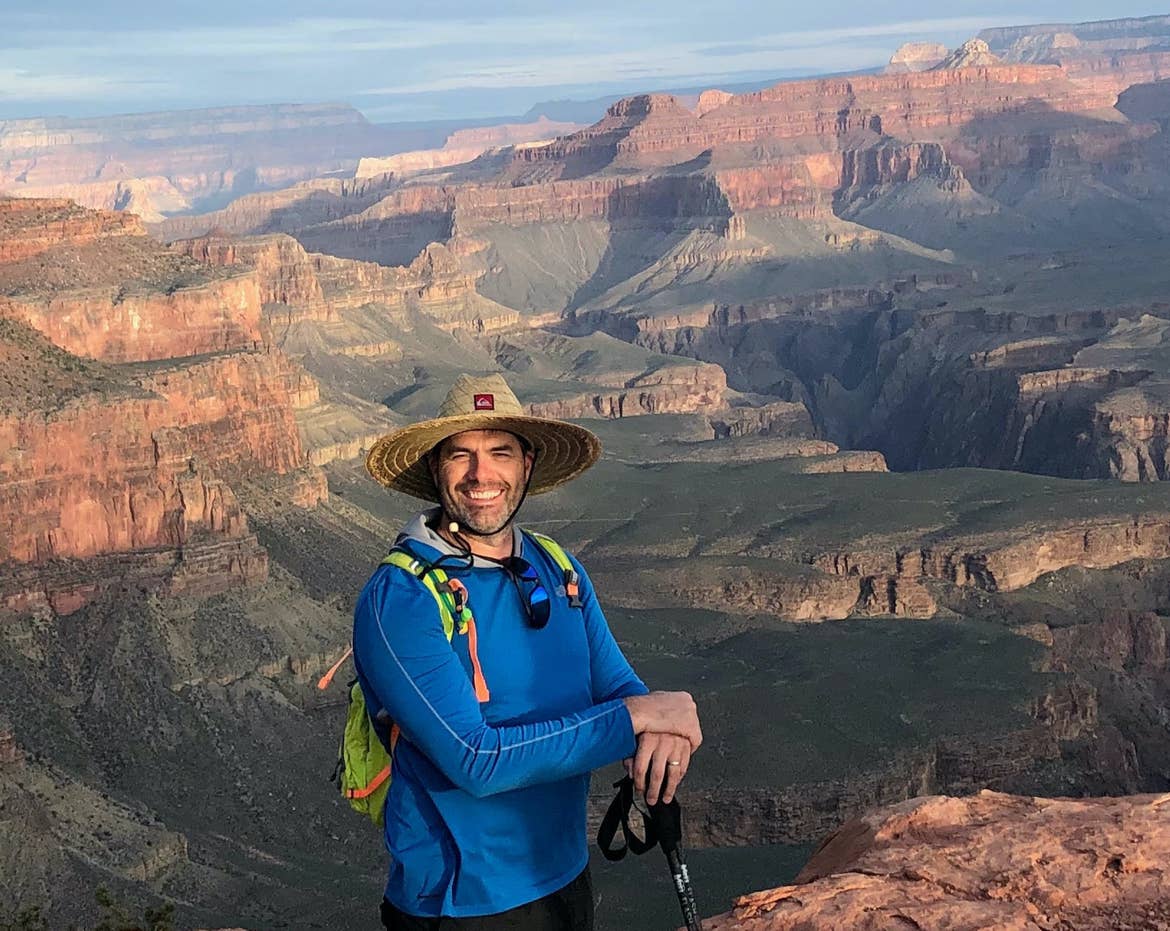 7. See the Sonoran Desert by Sky on a Hot Air Balloon Ride
Take in awe-inspiring, breathtaking views from the best vantage point you'll ever get — the sky! It's the perfect way to add an extra special touch to a birthday, anniversary or even a date.

If you book with Hot Air Expeditions, be sure to mention us and use "HICV" for a seasonal coupon.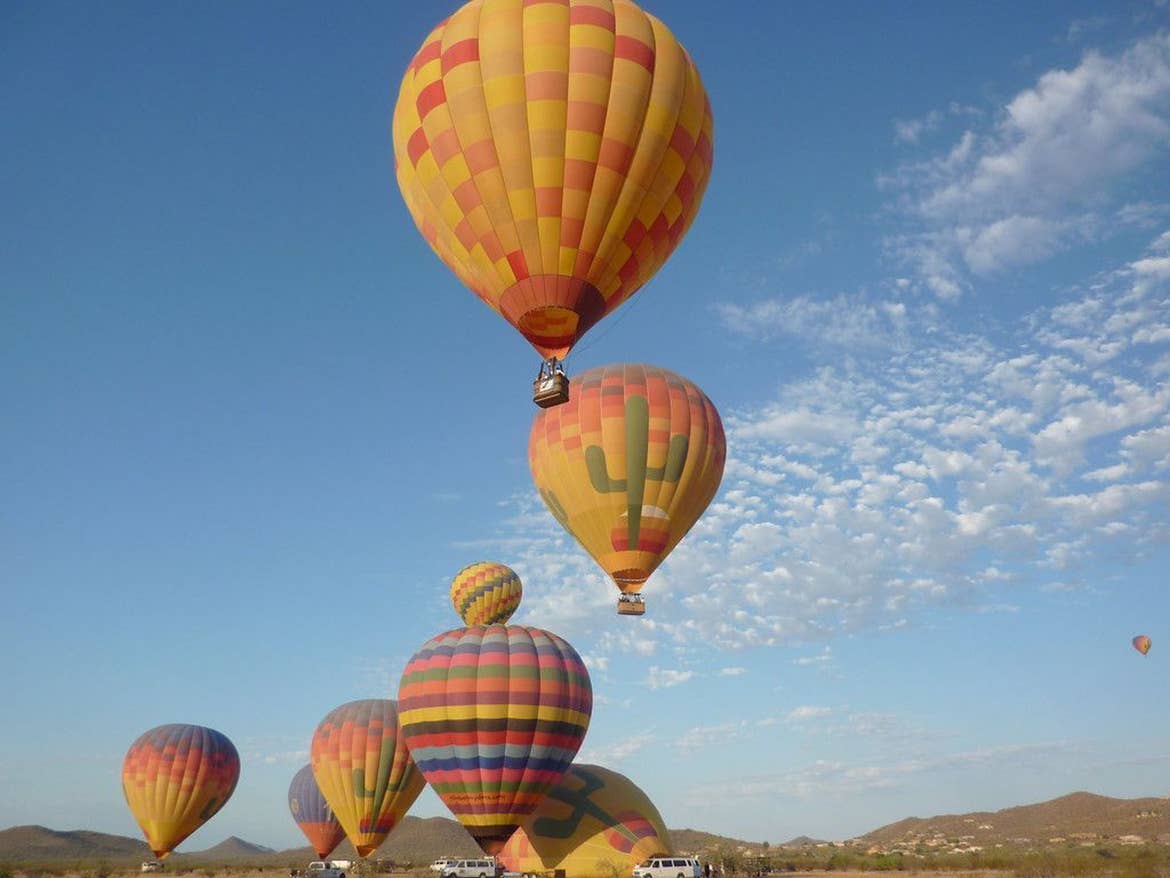 8. Take a Stroll Through History at Old Town Scottsdale
Old Town Scottsdale has so much to do, from beautiful art installations and historic sites to wineries and ale trails. Whether you tour with a guide or on your own, you'll love exploring all the shops and restaurants.

My personal recommendations? After wandering the town, fuel up at the funky Rehab Burger Therapy and be sure to try one of their award-winning, specialty burgers.

And if you saved room for dessert, go around the corner to Sugar Bowl Ice Cream Parlor and experience an old-timey soda parlor.

Old Town Scottsdale also features the Scottsdale Artwalk every Thursday, which is great for an easygoing evening of strolling through the town's local galleries.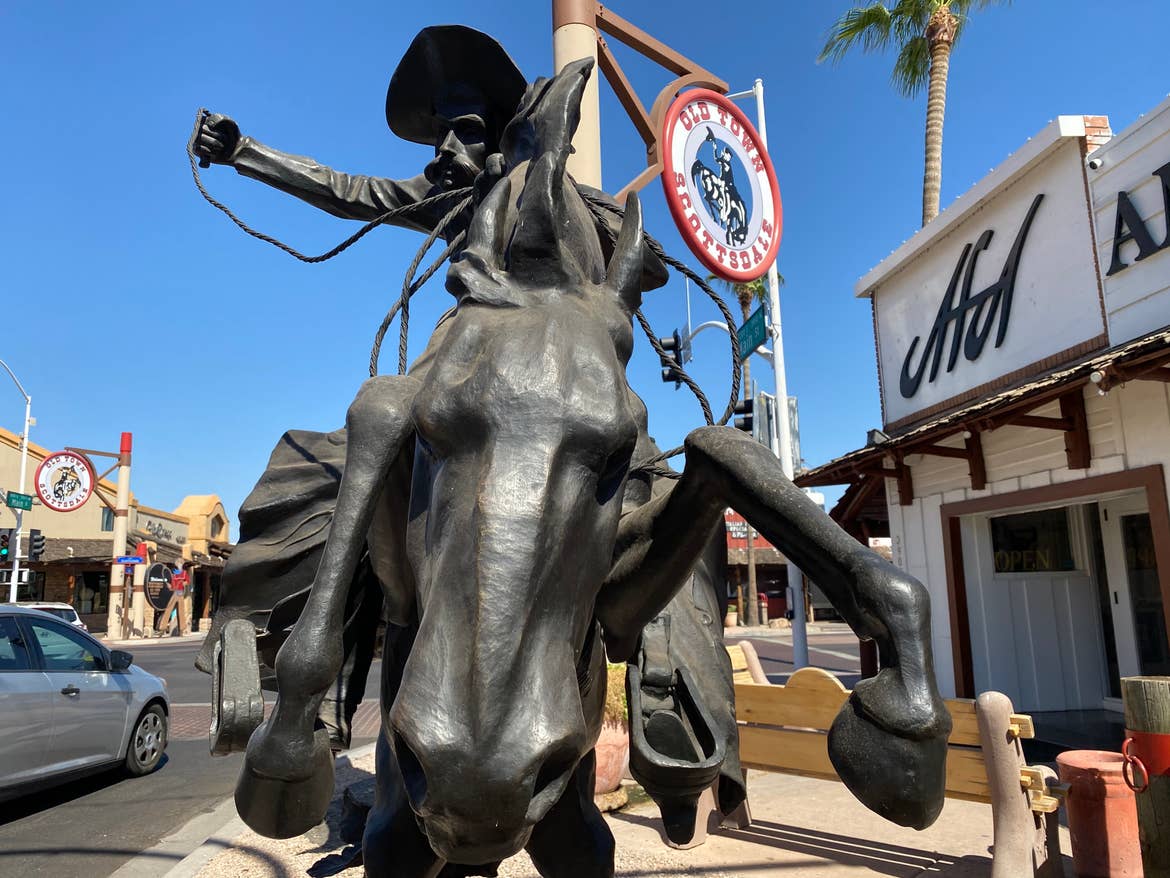 9. Float Peacefully Along the Salt River
Take a break from the big city and tube down the winding Salt River. When you float with Salt River Tubing, there are a few different stops along the river, so you can feel free to float for as little as 2 hours or up to 5 hours.

Or, if you want a little more adrenaline-filled adventure on your trip, go for the whitewater rafting experience.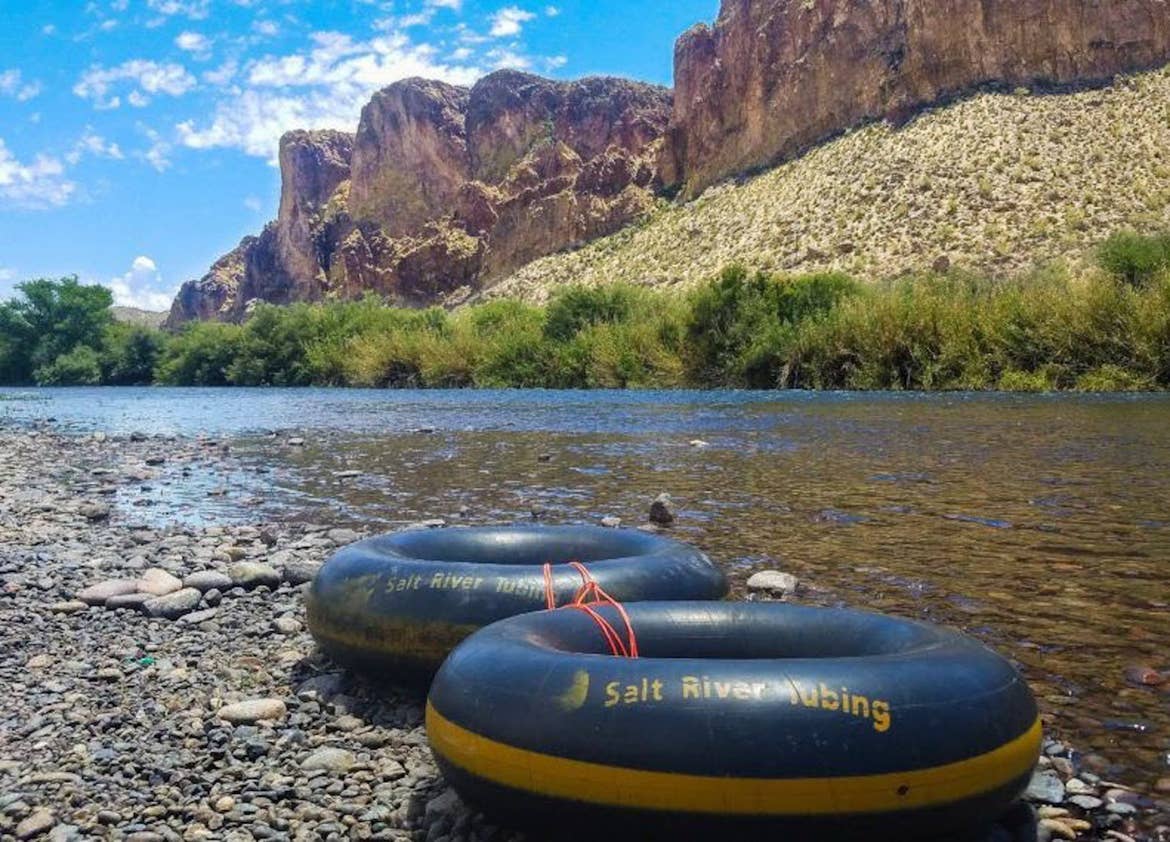 10. Search for the Lost Dutchman's Gold Mine at Goldfield
Legend has it that in the 1800s, Jacob Waltz discovered the mother lode of gold in the Superstition Mountains, now known as the Lost Dutchman's Gold Mine. Can your family find it?

The town of Goldfield is centered around 1800s Gold Rush nostalgia, and it features fun-filled activities like zip-lining, museums, trail and mine tours, shows, horseback riding, a shooting gallery, reptile exhibit and much more.

Pro Tip: Take a half-day and drive up State Route 88 to the Tortilla Flat stagecoach stop, an authentic remnant of an old west town.

Then drive along the Apache Trail to the Roosevelt Dam, which was the largest water dam in the U.S. before the Hoover Dam was built.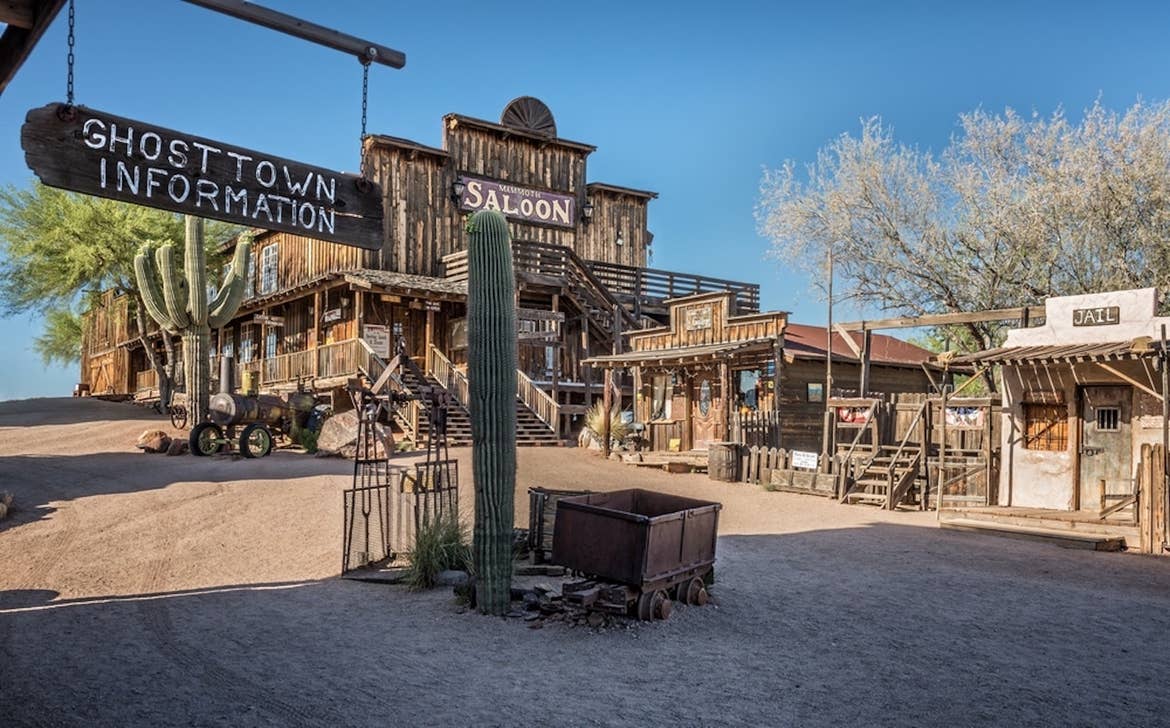 Bonus Activity: Relax at Your Resort
After an invigorating day of exploring Scottsdale and beyond, don't forget to relax and enjoy some downtime at your resort!

Here at (my personal favorite) Scottsdale Resort, guests love spending their time between adventures cooling down with the waterslides at Splash Canyon and enjoying the calming, peaceful atmosphere at one of our four pools.

If you're planning to stay there, I would recommend stopping by the activity center to sign up for some of the awesome activities the resort offers throughout the day (such as make-your-own-bear factory and tie-dying).

(Quick note: Some activities do require a small fee.)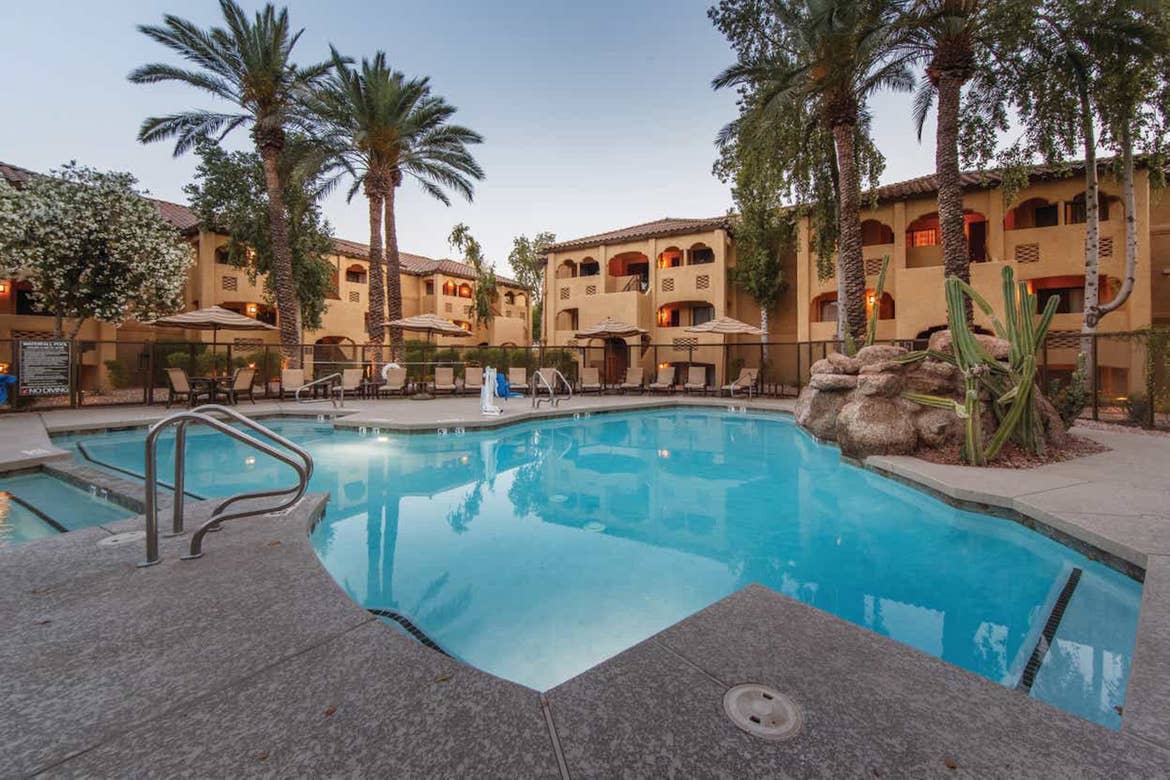 I hope you find this guide helpful as you plan your Scottsdale family vacation!

Take it from someone who lives here: You made a great decision to visit this town.


All information is subject to change. This article is a curated guide and is neither sponsored nor considered an official endorsement. Please be sure to check information directly with any/all tours, guides or companies for the most up-to-date and direct details.