Welcome to Checking In
Checking In is the place to find everything you'll need to plan your next family getaway. All brought to you by real families and our family of Team Member travel experts. Make the most of your vacation time by Checking In with us. To see what's coming up this fall, visit our About page.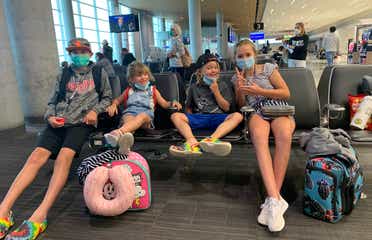 Travel Tips
Flying with Your Family During COVID-19
Posted September 29, 2020
Ashley Haby from Southern Suds & Simple Living shares her recommendations and tips for flying as a family, especially with little ones, during and after COVID-19.
Explore Now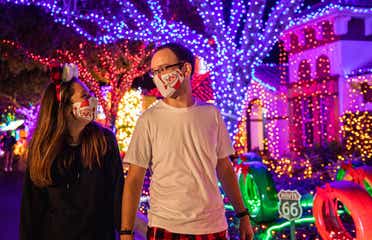 Things to Do
Give Kids The World Village's Night of a Million Lights: An Epic Orlando Holiday Event
See how Give Kids The World Village, despite closing due to COVID-19, is continuing to raise funds through its spectacular holiday event, Night of a Million Lights.
Explore Now
Check In With Us
Have a question you'd like us to answer? Click here to start asking away. Are you just as obsessed with travel as we are? Find out how to share your great vacation story on this page. And you can always find us on Facebook, Instagram and Pinterest, too.