Niccole Mucci
Niccole is the creator of Multicultural Maven, a site dedicated to informing families on how to have fun while learning about growing up bilingual. She's a wife, a mother of two very active boys and a Lifestyle & Travel blogger. Niccole started blogging in 2016, turning her passions for travel, movies, Disney, cars and food into her brand. She's now working with many brands, using her creative talent to find new ways to show off her storytelling skills and entertain her audience, whether it's through videos or blog posts.
Instagram
Facebook
Twitter
Pinterest
Website
If your family loves to celebrate the holidays at somewhere other than home, I totally get that.

Last year, we planned our own Thanksgiving vacation in Orlando, and it was SO much fun.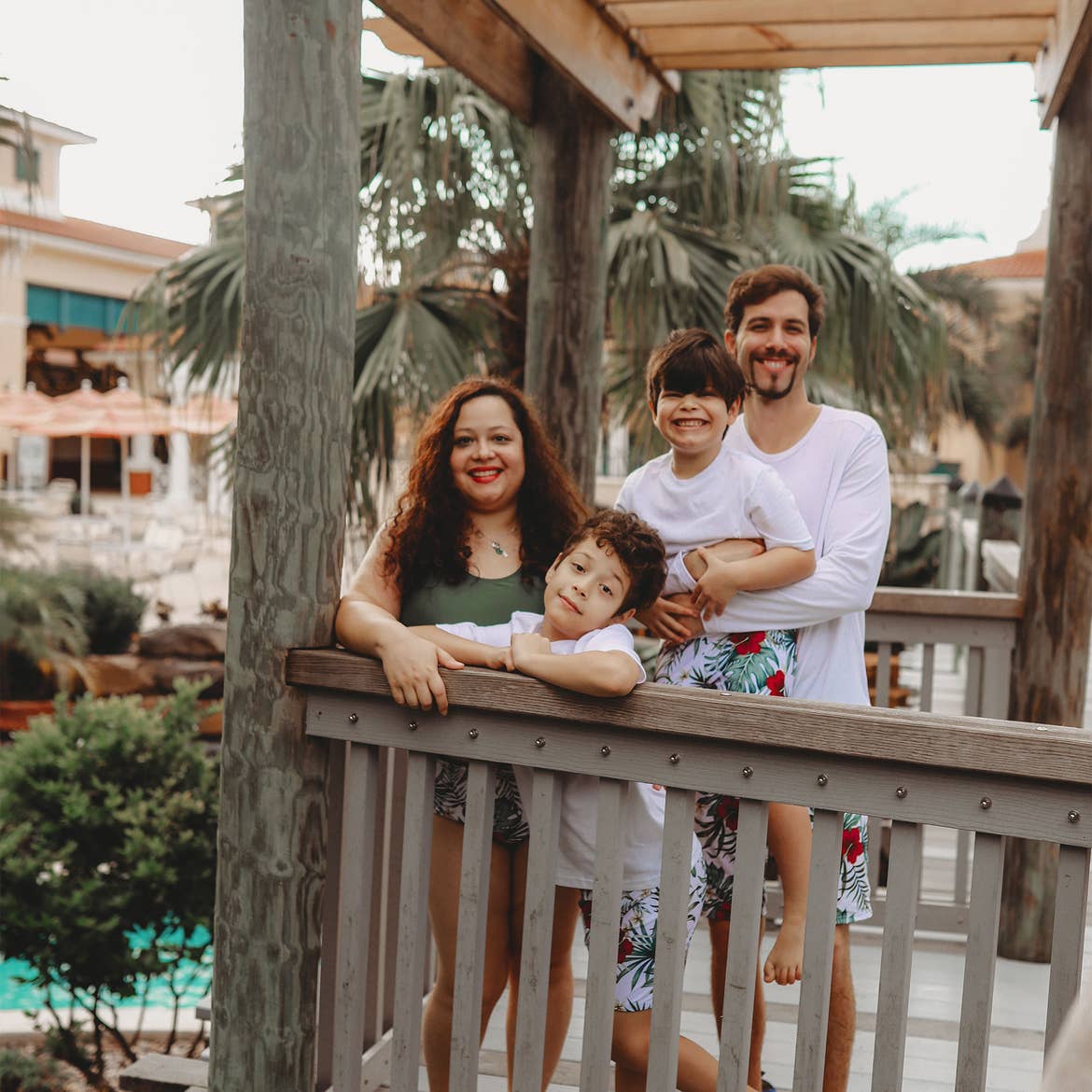 Our vacay crew: Me, Domenick, our two boys, Geovanni (9), Sebastian (6), and Grandma (behind the camera).

We stayed at Orange Lake Resort, and we were all amazed at everything it had to offer.

We got to prepare our feast in our villa's full kitchen, splash all day in the pools and lazy river and spend some really incredible time together.

As a family, we all agreed we weren't quite ready to leave, and we're looking forward to when we can return to enjoy even more activities and amenities.


Why We Chose Orange Lake Resort for Our Thanksgiving Vacation
Every year, when the holidays roll around, we're always looking for a place to escape and be able to kick up our feet.

This means I don't have to do a ton of cooking, cleaning or anything I don't want to do, and the kids have plenty of options for fun things to do as well.

We're a pretty active family in the sense that we like to have lots of activities planned, so when we were deciding on celebrating Thanksgiving at Orange Lake Resort, I knew that we had to go for it.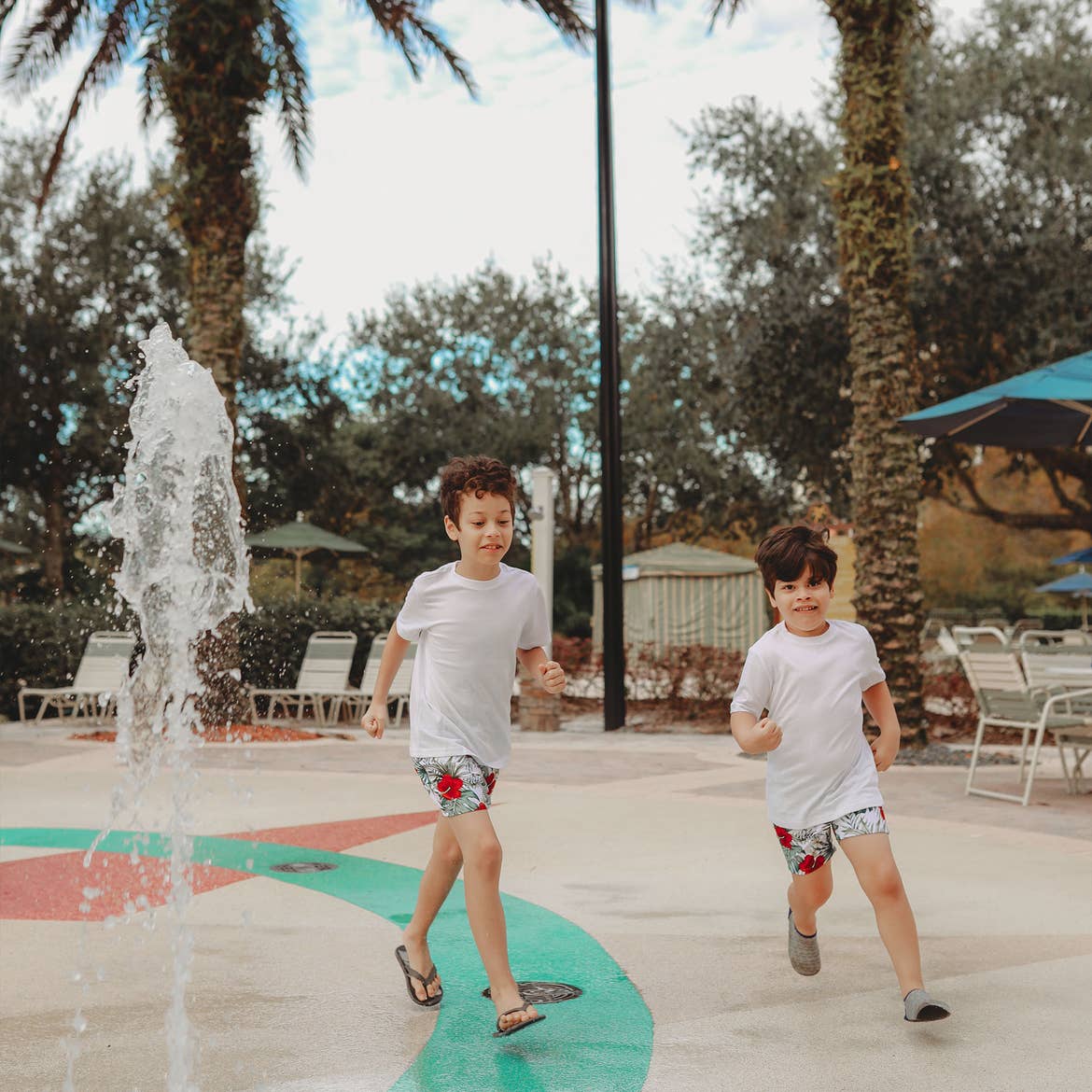 With beautiful pools and paths, there are tons of ways to be active at Orange Lake Resort.

In fact, I was already packing our bags before I'd even brought up the option to the rest of the family.

Because after the way 2020 had been going, I knew this was a trip that was going to happen for us.


8 Reasons to Stay at Orange Lake Resort for Your Thanksgiving Vacation
These are just a few of our favorite reasons we loved spending Thanksgiving at Orange Lake Resort.

I'm sure you'll love these, too, and even have some of your own, no matter when you're visiting!


1. Location, Location, Location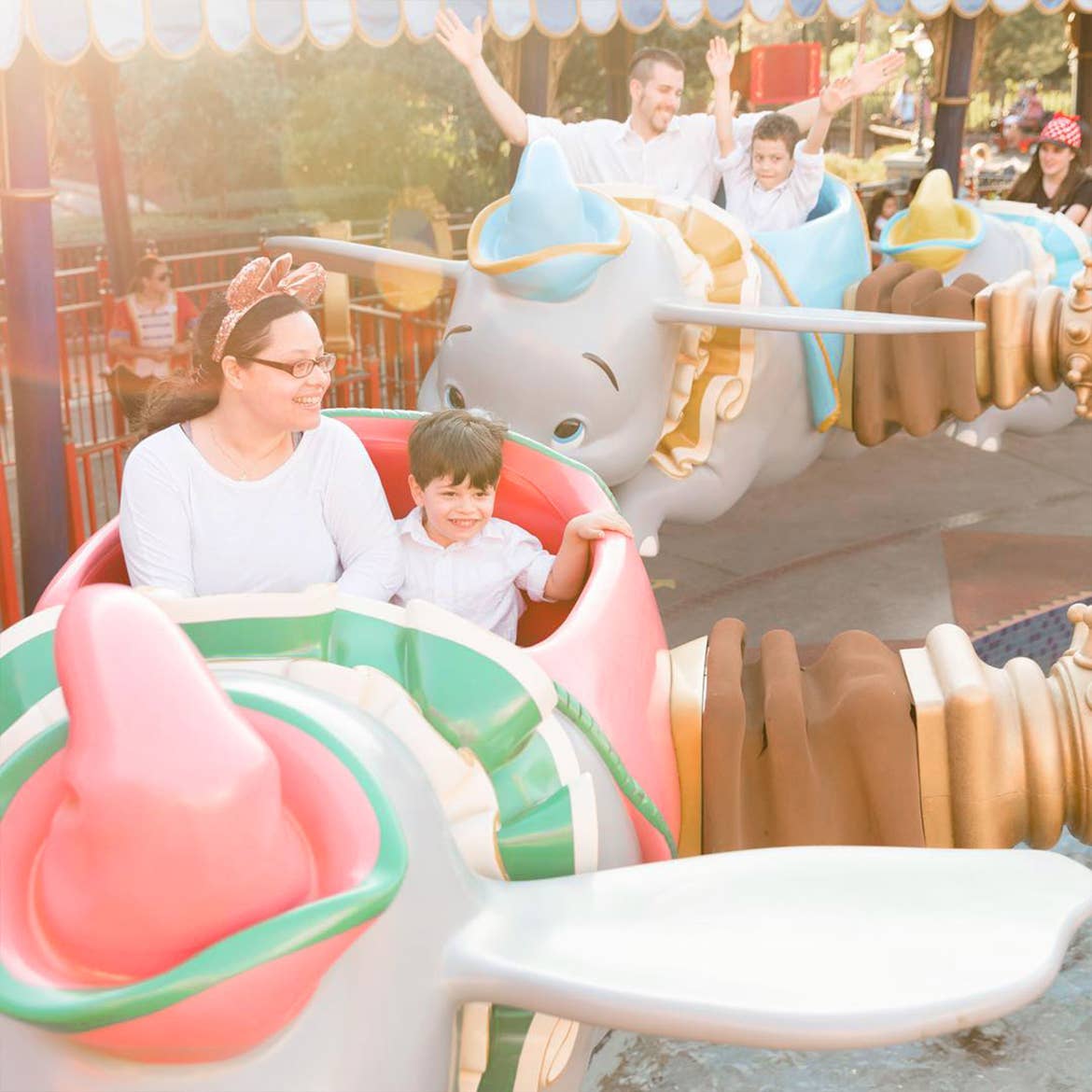 We're very much a Disney family, as you can see.

Could this resort be any closer to Walt Disney World® Theme Parks?

Disney's Animal Kingdom Theme Park is literally right next door, which is AWESOME for travel time and the ability to get home quickly after spending a full day of walking and exploring the parks.

Plus, if you want to see everything the area has to offer, it's close to so many other things to do in Central Florida, too.

Before staying here, the location of a resort wasn't really a huge deal to me, but this time it was a game-changer in the way I think about booking our future vacations.


2. Lazy River & Pools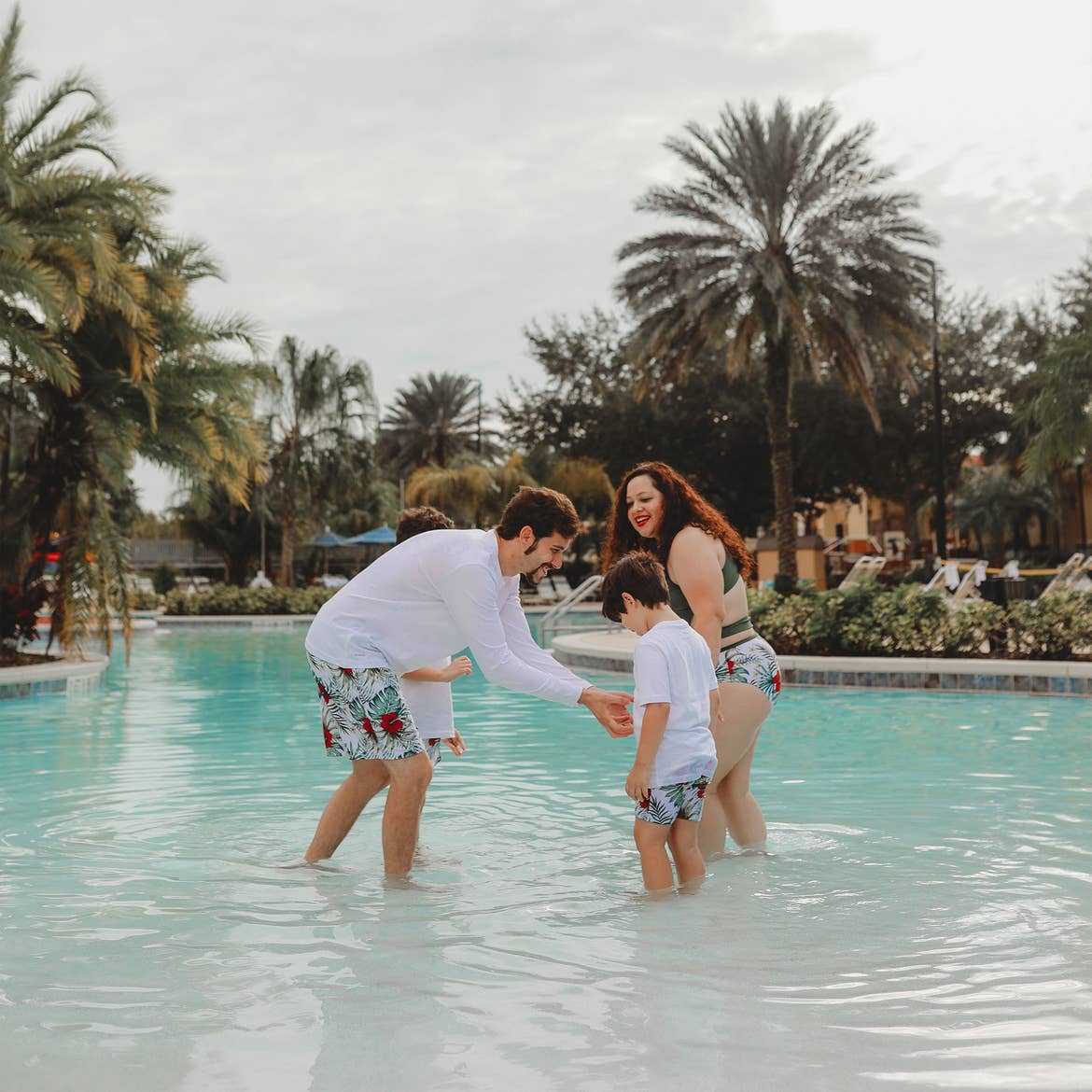 Getting ready for a splash fight at the zero-entry pool in River Island

I spent most of my time at the lazy river in River Island, and I have no shame in that, whatsoever. 😂

I loved being able to be lazy and just float around.

The kids got to be wild and crazy in the water, and I got to put up my feet and relax, just like I wanted to do.

Best part: The pools are heated!!

And how cool is it that we got to do this over the holidays? It was like having our own private oasis that we could use however we pleased.


3. Putt-Putt® Golf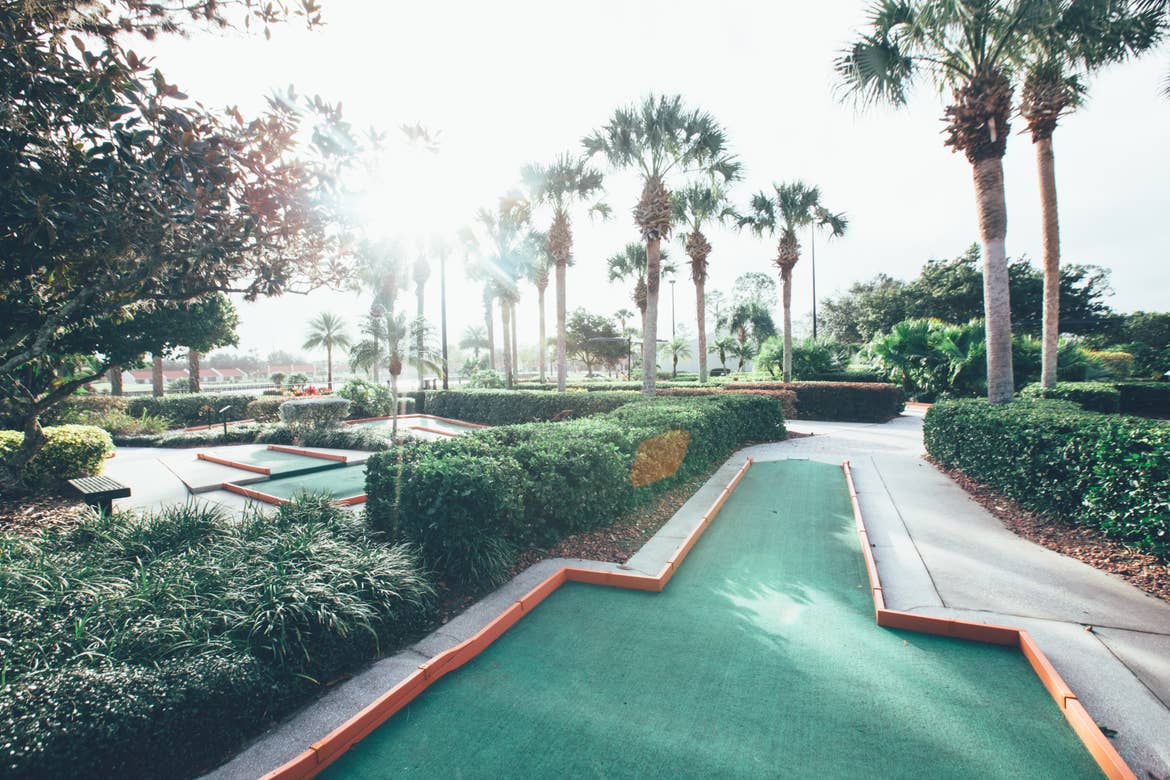 The 18- and 36-hole Putt-Putt course in West Village

If you're staying at Orange Lake Resort, you have to try out the 36-hole Putt-Putt course!

Even though I'm not a golfer, I totally loved this part of our stay.

We may have had a few family-friendly go-arounds, and while I never came out as the victor, it gave us time to bond and try something new together.

No one got a hole-in-one, but we did have a blast at each and every hole we played.


4. Swampy's Adventure Club
Swampy's Adventure Club in West Village

We didn't really utilize this a whole lot, but if you have younger kids, Swampy's Adventure Club looks awesome!

It's in the West Village Clubhouse, and it's full of daily activities and other random, super-fun events. It's a space that's literally all about the kids.

They even have a teen part where they can do ping-pong tournaments and play on gaming consoles, which is totally cool, too!


5. Sports Courts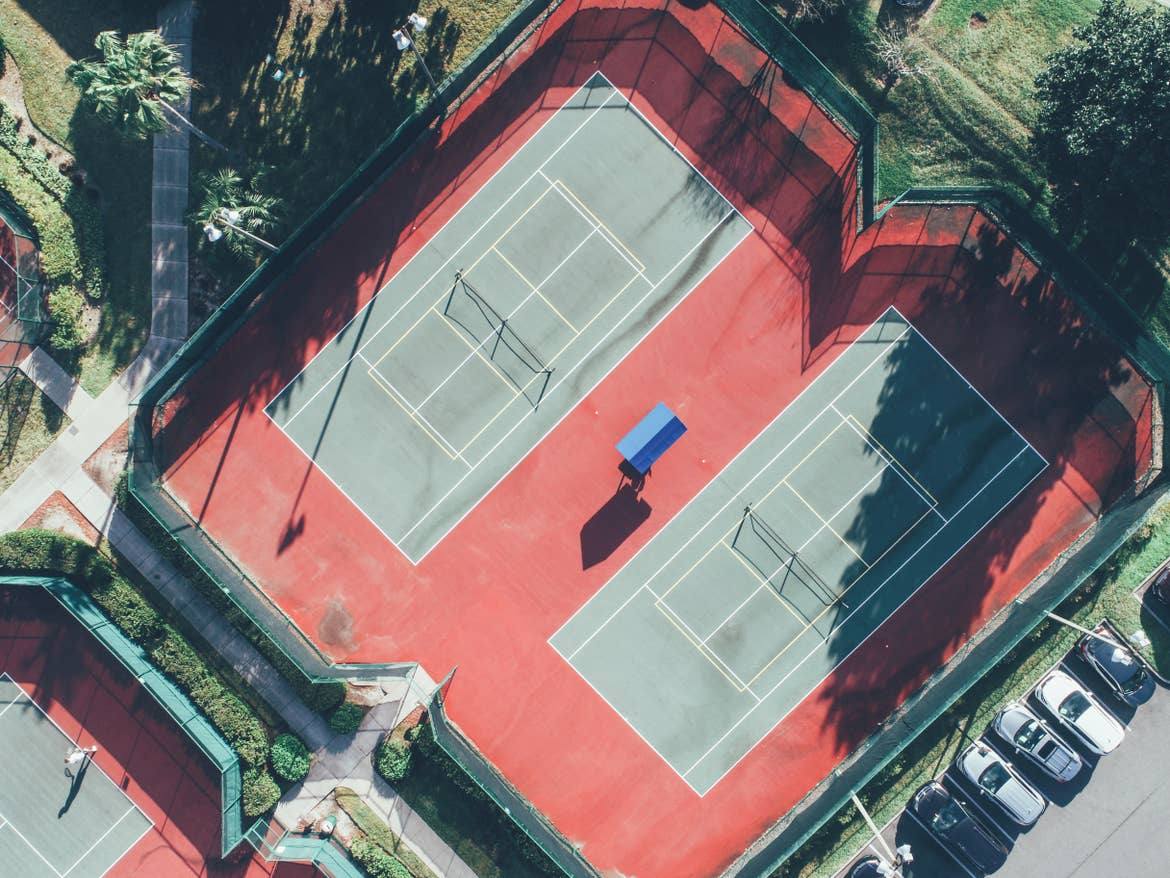 The tennis courts in West Village

I think one of the biggest things I really loved about staying here was that there were so many outdoor activities we could do together as a family.

We played tennis, basketball, and just spent quite a bit of time walking around and taking in all the sights. And the resort's sports courts were really stunning.

All you need to do is visit the Marketplace near the West Village Clubhouse to check out your sports equipment — which is completely free to rent.


6. So Many Food Choices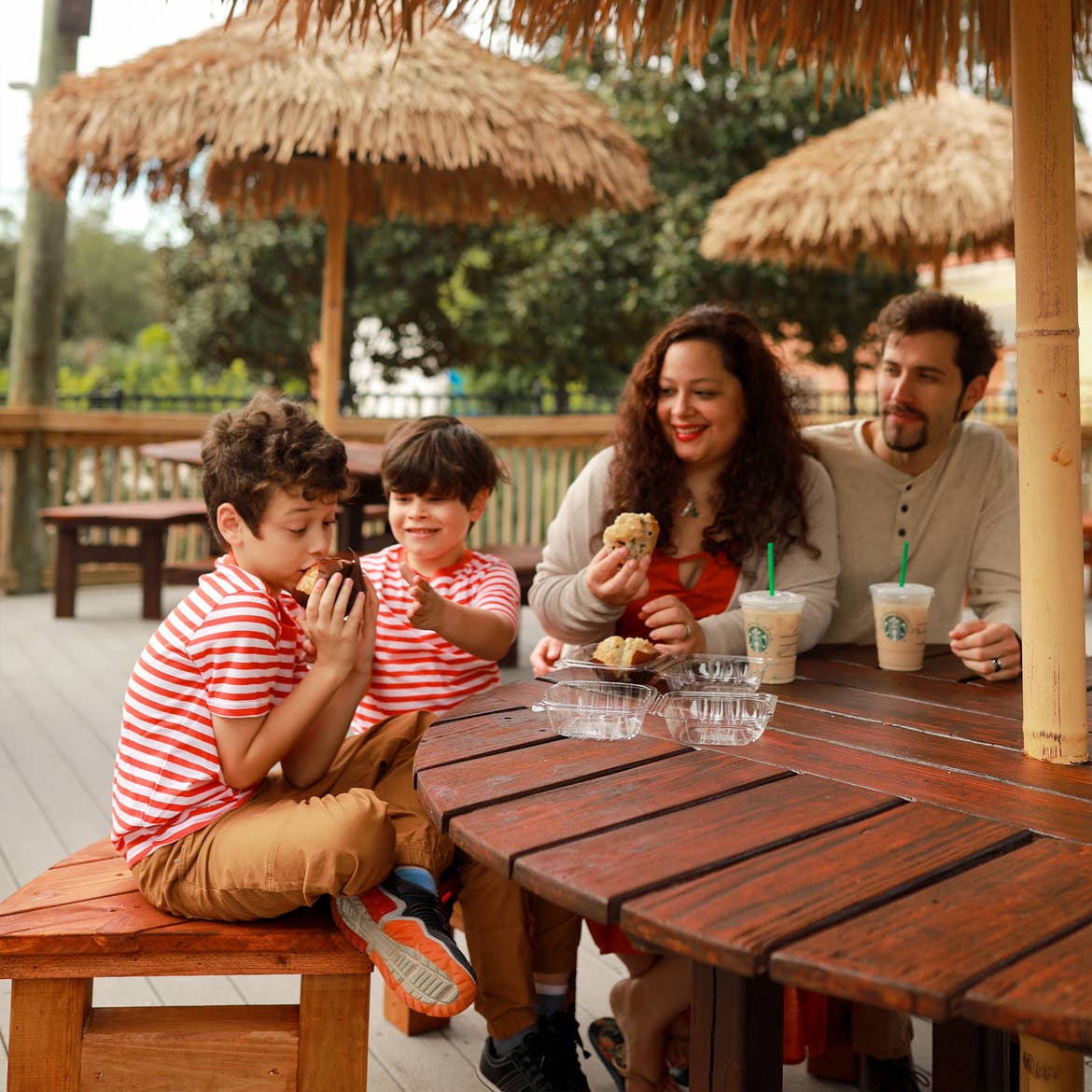 Snack time at Currents Café in River Island Exchange

So. Many. Choices. And guess what?

I didn't have to cook a THING outside of prepping Thanksgiving dinner in our villa … which meant I didn't have to spend hours cleaning up either. Tell me that this isn't the best thing ever!

You can choose from pizza at Paisan Pizzeria, grilled foods at Tradewinds Bar and Grill and even more places to eat — all right there at the resort.

No loading up in the car, no driving around aimlessly trying to find something everyone can agree on…

All you had to do was walk in, order and eat.


7. Cooking Meals in Our Villa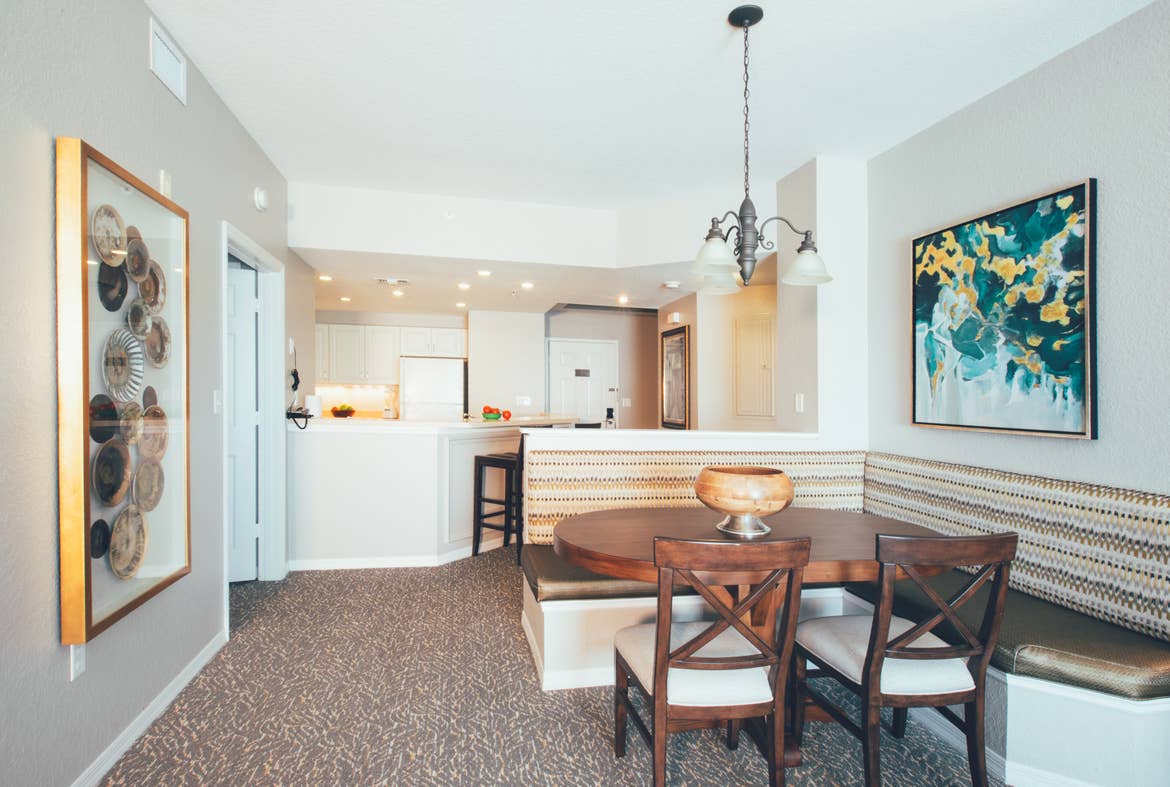 The full kitchen in a two-bedroom villa at River Island

Speaking of food, one of the things I loved about this resort was being able to prepare Thanksgiving dinner in our villa.

Usually when we travel, I worry about not having a kitchen to cook meals in, and oftentimes if we're on a budget, I worry about having to pay a lot for food...

Which is why I loved that the villas come with a fully equipped kitchen. I was able to make ample use of the refrigerator and oven, along with good use of the dishwasher!

For our Thanksgiving dinner, we got our food from Cooking with Character, a local, personal caterer in Orlando. The food was amazing! The owner, Celia, made our day by dropping off the food at our villa.

What I loved about having the food catered was that I could warm everything up in the oven and use the fridge to store all the food.

We enjoyed a feast of mac and cheese, sweet potato casserole, mashed potatoes, ham and more. YUM!


8. Clean, Spacious Villas with Room to Roam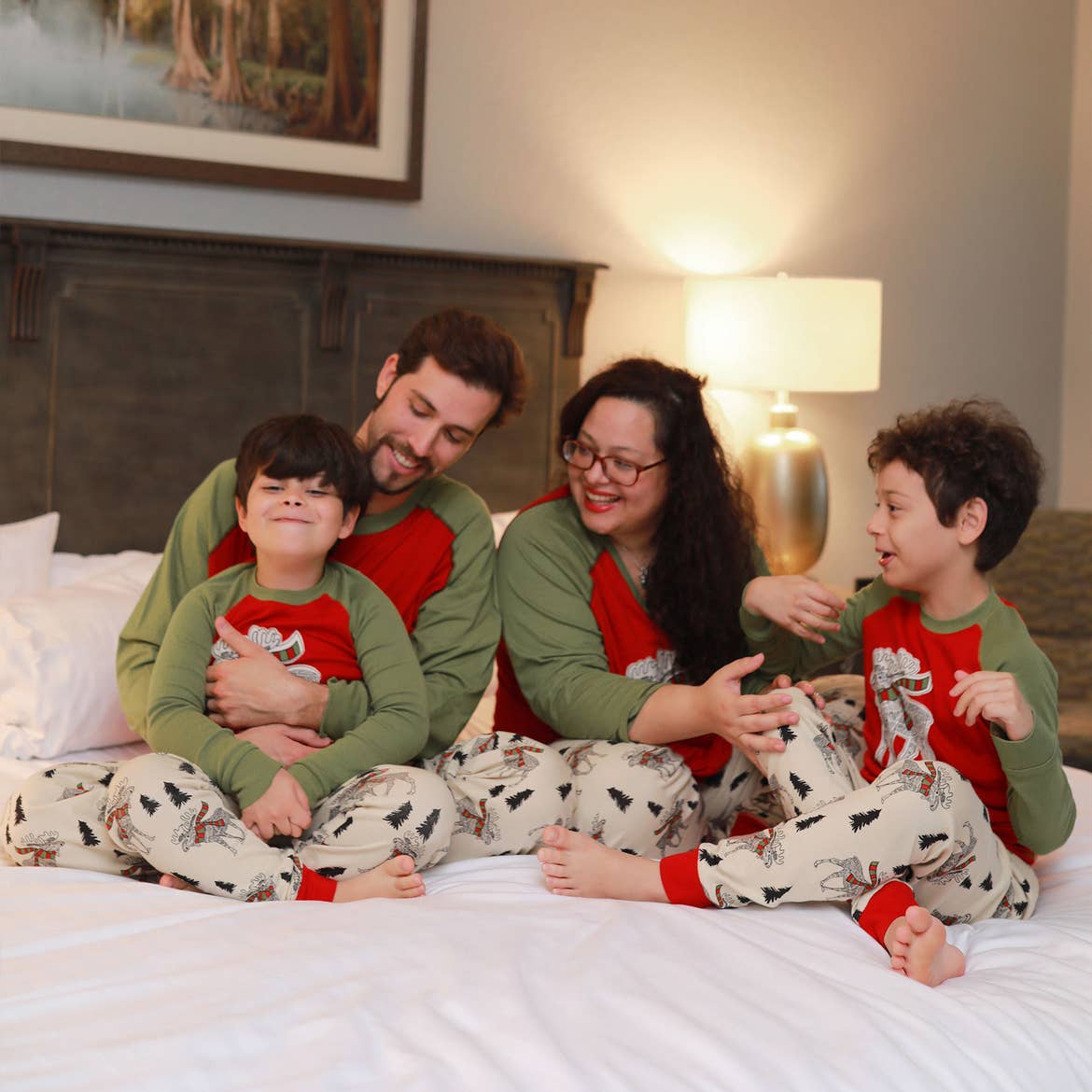 Our "home base" in our two-bedroom villa at River Island was perfect for holiday family fun.

Last, but not least, was the amount of space we had in our villa.

Since there are four people in our family (five with Grandma), we tend to take up quite a bit of room. But in our two-bedroom villa, we never felt crowded at all. Ever.

The boys had their own space, my husband and I had ours and Grandma even had hers, too. It was like the area was perfectly laid out to complement all our needs.

Aside from all the space, I also have to take the time to compliment the resort on how clean everything was, and I'm not just talking about our villa.

Yes, it was spotless and made me feel at ease right away, but everything at the resort was being well-taken-care-of and cleaned around the clock.

I never felt unsafe or worried, and I was so pleasantly surprised at how on top of things all the employees were during our stay.

With everything going on in the world, this is extremely important to me, and I'm so glad we didn't have to worry.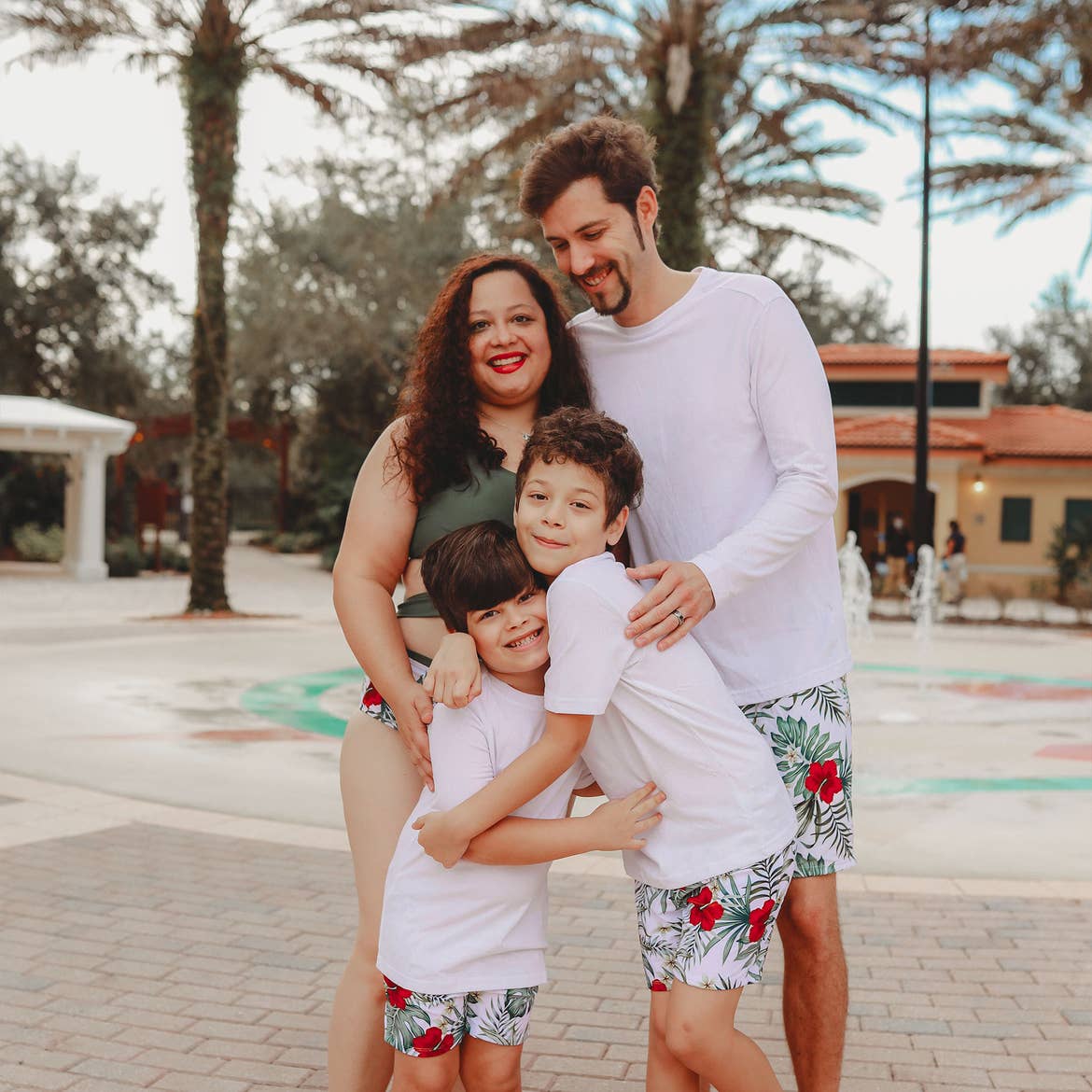 If you're looking for a Thanksgiving vacation where you can really get away from it all this year, you're going to love your options at Orange Lake Resort.

We had great food, great fun, a great amount of space and an overall great time with our family.

It's truly the perfect way to treat yourself this holiday season, relieve the stresses of everyday life and enjoy quality time with your loved ones — especially if you haven't seen them in a while.

You're going to love pampering yourself and your family at the same time!

(If you want to see more photos and videos from our vacation at Orange Lake Resort, check out my Instagram stories!)


Our guest bloggers are compensated for their writing contributions and honest opinions.

All information is subject to change. This article is a curated guide and is neither sponsored nor considered an official endorsement. Please be sure to check information directly with any/all tours, guides or companies for the most up-to-date and direct details.