Chris Johnston
Chris is a kindergarten teacher specializing in teaching and mainstreaming students with special needs in her general ed classroom. She lives in Central Florida with her husband, Josh, and their two awesome daughters, Kyndall and Kyler. Chris is a proud breast cancer survivor, a UF grad and HUGE Gators fan. She especially loves planning and taking national parks trips with her family (and collecting national park passport stamps, photos and memories along the way).
As we get ready to visit Florida's national parks this summer, we decided to take our family's first snorkeling trip to help us better prepare for more time in the ocean.

From snorkel gear shopping to swimming near dolphins to fun in the sun, I'm so grateful our girls' first time out was a success!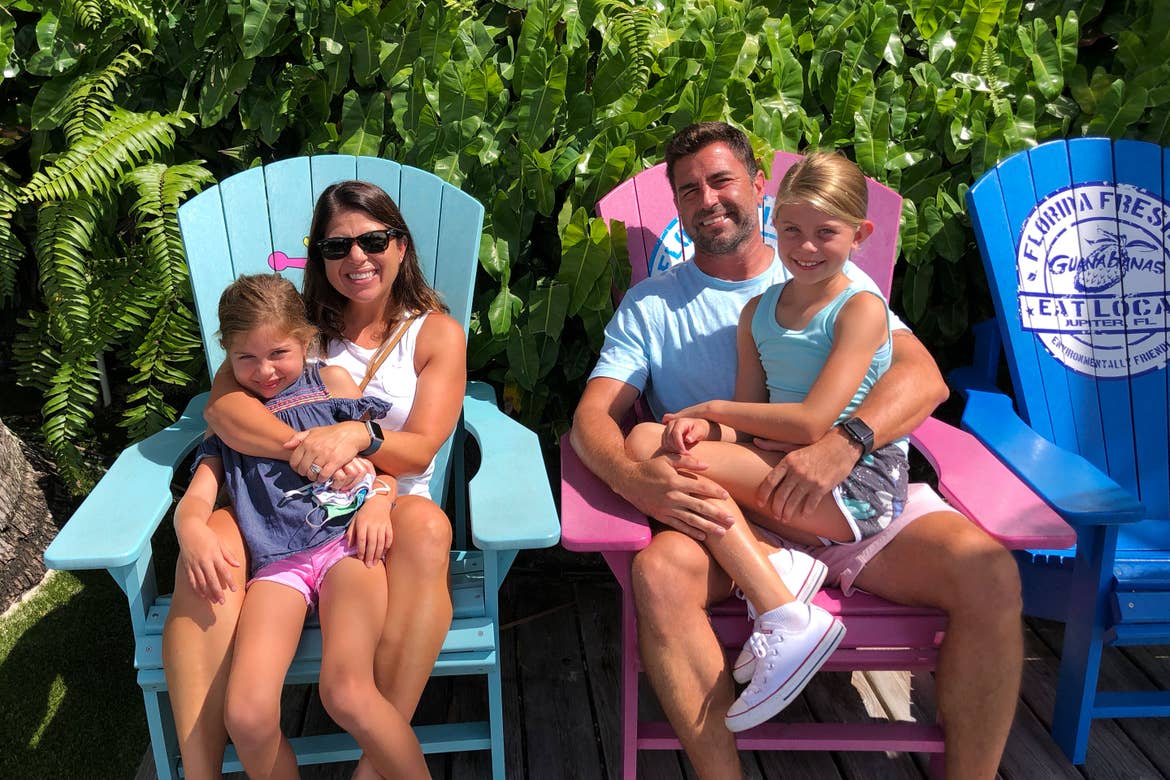 At Guanabanas in Jupiter, Florida, during our snorkel weekend.

Now I'm sharing everything we did, so that your first snorkeling adventure is a success, too!

Here are our top 8 snorkeling tips and learnings, including what to buy and pack, how to get your kids ready and more, from our first family snorkel trip.


1. Wait Until Your Kids Are Strong Swimmers
It's all about timing. We decided to wait to take this first snorkeling trip until Kyndall was 10 and Kyler was 7. They've both been swimming since they were toddlers but have become quite experienced swimmers within the last few summers.

In the past, there have been several experiences where I rushed into an adventure with the girls simply because I was too excited to wait until they reached a more appropriate age.

While sometimes this is inevitable, I've learned to slow down a bit after some memorable moments that taught me to be more patient.

I believe that the ages of 10 and 7 for this snorkel trip were perfect, and I'd highly recommend waiting until your children are comfortable swimming independently for long periods of time.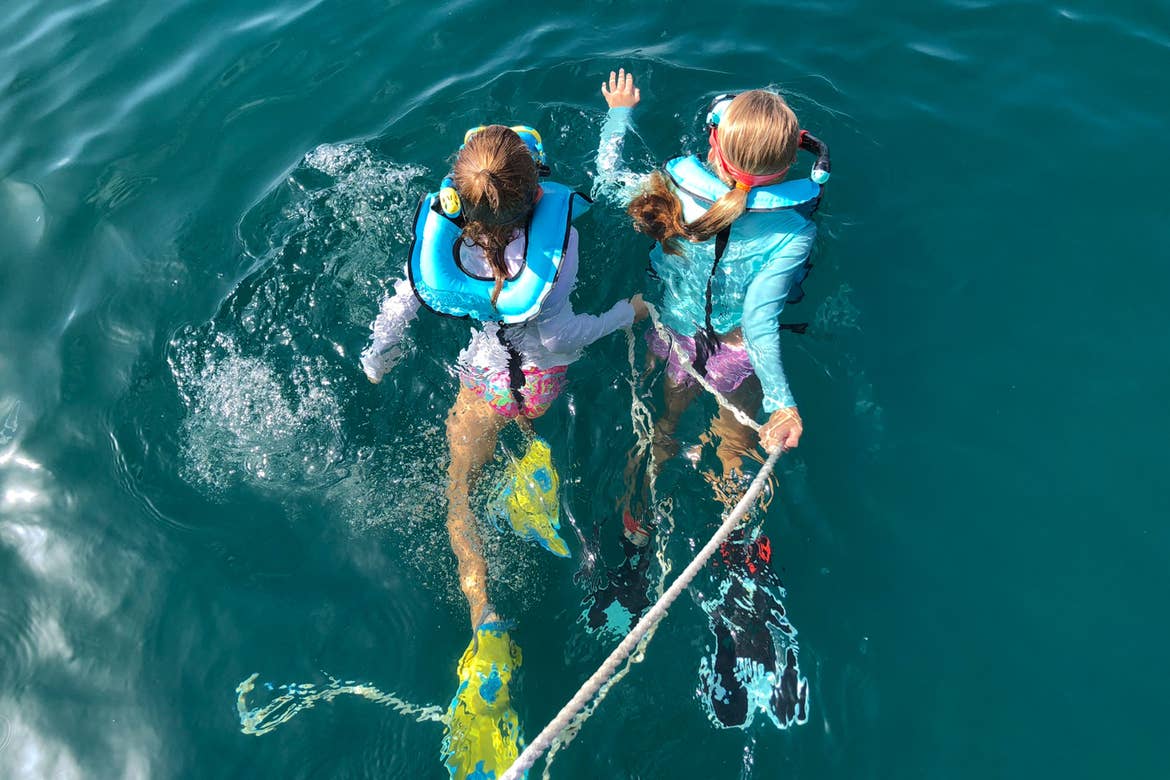 2. Buy Your Own Snorkel Gear at Home
Here are some tips for buying snorkeling gear yourself:
You'll need a mask, a snorkel and flippers (or fins) for each person
We gifted both our girls their own matching masks, snorkels and fins as a Christmas present to help build the anticipation (and to help spread out the expenses)
To my surprise, my husband also bought me a new mask, snorkel and fins (lucky me!)
We highly recommend purchasing all snorkel gear at a marine specialty store (we went to Divers Direct in Orlando, FL).

It's best to speak with an expert, explain how you plan on using the snorkel gear and let them guide your purchases from there.

You really don't want to invest in a snorkeling trip only to find out that your gear doesn't fit or work properly once you're out in the ocean!
Be picky when making your purchases! Some items you won't be able to "try out" and some you will. Your comfort is vital for your day on the water to run smoothly.
We got these really cool Wacool snorkel vests from Amazon for both girls. They were quite easy to inflate/deflate and allowed the girls to stay on top of the water and feel comfortable while they swam.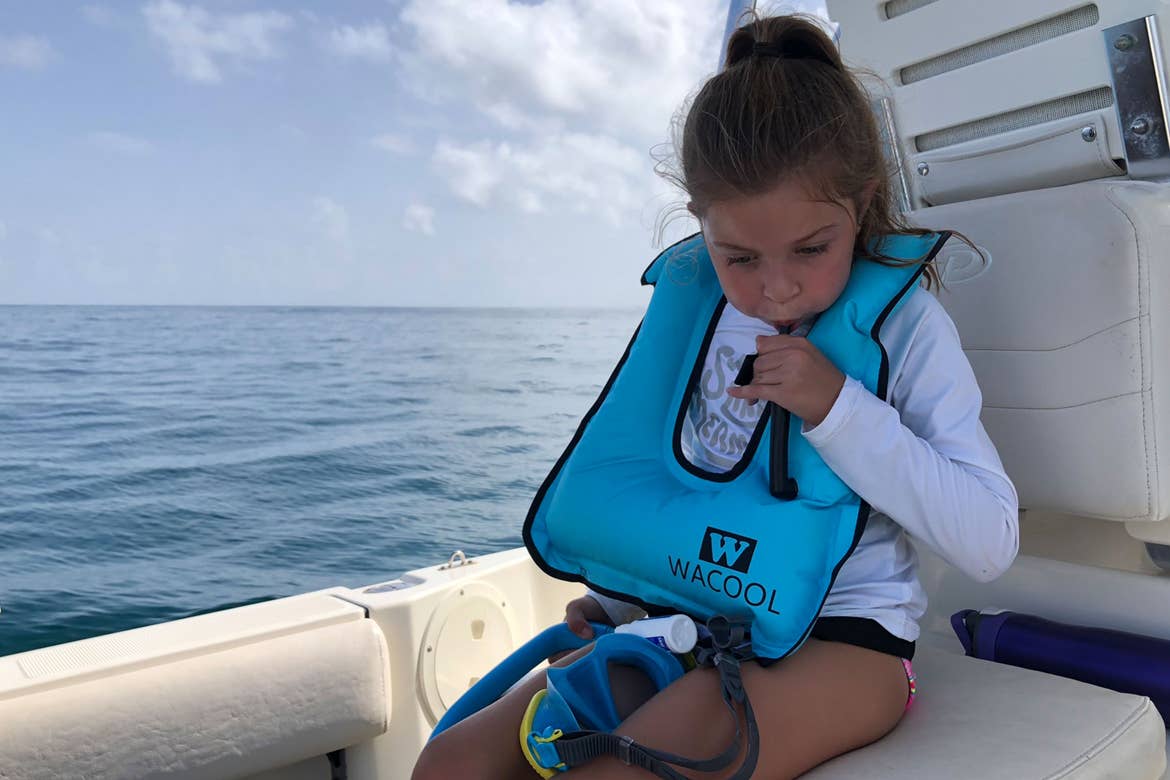 Please note: These are NOT made to keep children or adults fully afloat, but they do help ease the work for swimmers while out snorkeling. They worked great for our girls and we would highly recommend them. They eased my nerves in case Kyndall or Kyler happened to drift a bit away from me in the ocean.


3. Get Each Kid Their Own (Favorite) Color Gear
We prepared for this trip by first giving the girls snorkel gear in their favorite colors. I mean, if they're going to learn a new hobby, they may as well do it in their own favorite style, right?

But beyond making them smile, this also REALLY helped with distinguishing whose gear belonged to each child.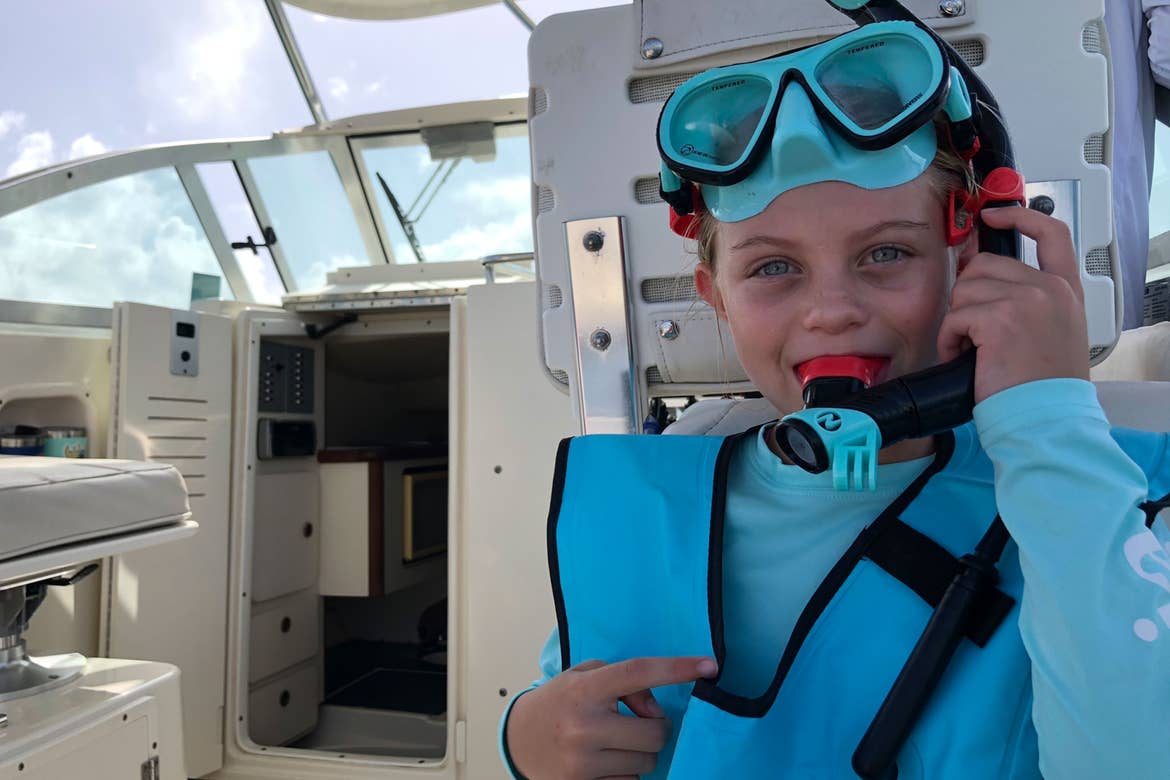 4. Practice Snorkeling at Home Before Your Big Trip
Next, we introduced the girls to their snorkel gear in our backyard pool. We felt that it was important for them to learn how to become comfortable breathing through the snorkel and how to clear their masks and snorkels when water fills them.

We let the girls use their snorkel gear ALL THE TIME that summer! We believe this significantly affected their comfort in the water, and we're so happy that they felt prepared for their first snorkel adventure.

Like many other Floridians, we have a pool at home, but if you don't, take your snorkel gear to your neighborhood pool or your local YMCA's indoor pool for your practice laps.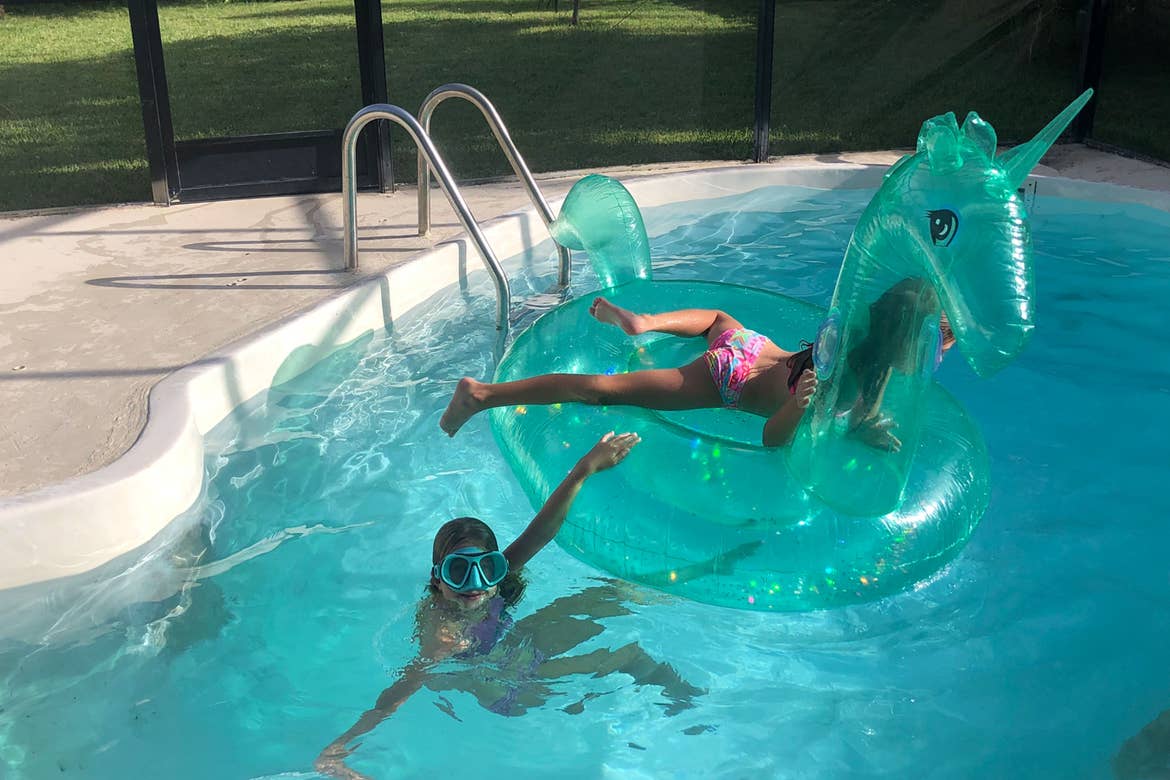 5. Pick Your Location & How You'll Get to Your Snorkel Spot
There are a TON of options for snorkeling. Many places offer snorkeling right off a beach or cove (like in Hawaii), while other tour companies are led by guides and experts. Some families even rent their own boats or kayaks.

There are plenty of ways to dip your family's toes in the water, and Florida has some of the best beaches and offshore spots for underwater adventures.

Personally, we were so thankful that our family's first snorkeling trip was with some of our great friends who own their own boat and home down near Hobe Sound Beach, Florida.

So, we totally lucked out with only having to drive about 2.5 hours from Orlando and show up with our snorkel gear.

Our friends are truly more family than friends (framily!), and we loved that they were able to guide us and provide their expert tips and experience along the way.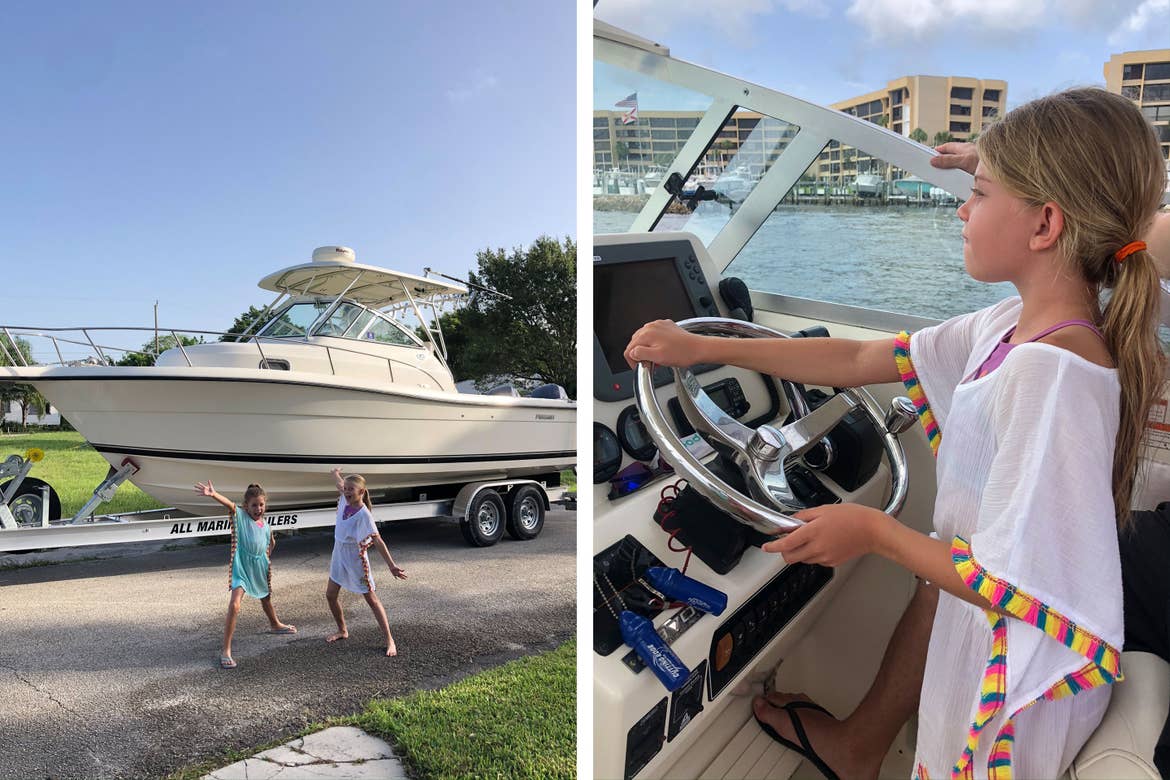 6. Make a Packing List & Check it Twice!
Making sure you have all necessities while you're offshore is a must, so I highly recommend creating packing lists.

Here are a few must-have items to bring on the boat:
Plenty of SUNSCREEN! (Cream, spray, sun stick, get it all!)
Life vests (if you're renting a boat or taking a tour, they should provide life vests, but definitely make sure they have enough for all adults and kids before you set sail)
Anti-fog snorkel mask gel (super important!)
Extra bathing suits for all family members
Plenty of towels
Comfy cover-ups that can easily be thrown on if/when needed (we wore our dry cover-ups when we stopped for lunch at a restaurant mid-day, for example)
Rashguard sun shirts for extra sun protection
Munchies for snacking (stuff that won't spoil or melt in the hot sun)
A cooler with ice
PLENTY OF WATER BOTTLES
All your snorkel gear, of course! Fins, masks and snorkels for each person + I highly recommend a separate sack to hold each person's gear to keep it all together and organized.
Last but not least: Disposable and fabric masks for COVID-19 safety measures. Not the most fun thing to pack, but definitely not to be forgotten!

(We needed to wear our masks when we stopped for lunch, gas and in the boat parking lot. It helps to have the disposable ones in case they get wet or dirty with sunscreen or ocean water, as well as your fabric/more durable ones for lunch.)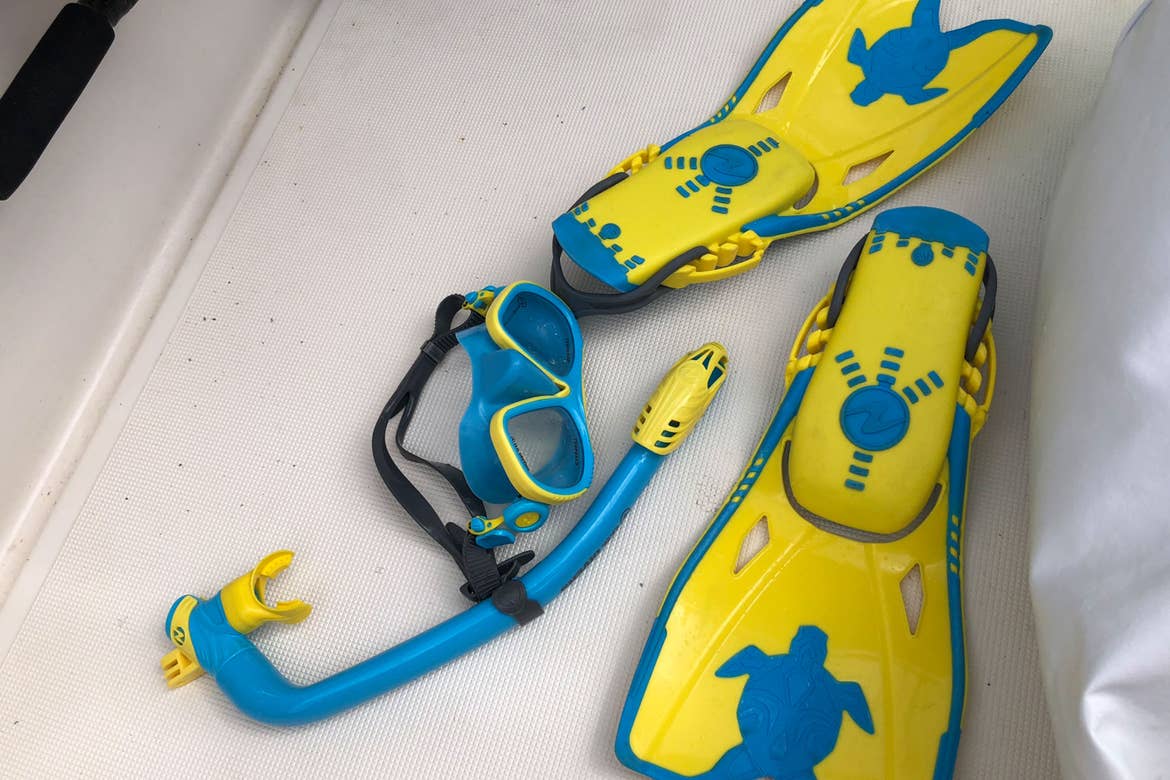 7. Make an Agenda
Making an agenda for your snorkeling day is a great strategy that'll help make the experience a success! We prepped as much as we could the night before to help make the morning rush with kiddos and getting out the door more manageable.

We also checked the weather, sunrise/sunset and tide times in order to get the most bang for our buck while out on the water. In the morning, everyone (including the girls) had a job. We were able to get loaded up and in the water by 9 a.m. (I highly recommend an early start).

Our itinerary also included when to head in for lunch (we were docking at a restaurant) and what time we planned to head home. This helped manage the girls' expectations on what the day would "look like."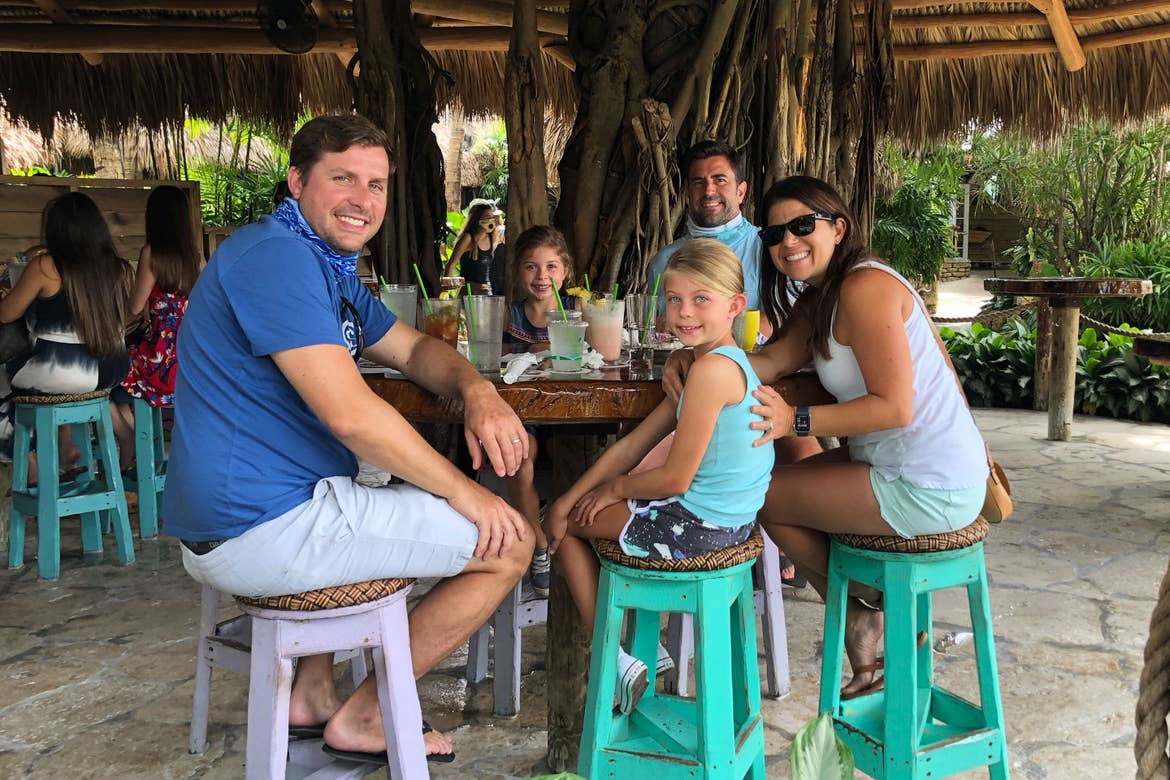 Stopping for a delicious lunch was definitely on our agenda!

How did we share the agenda across two families? We created a shared note on our iPhones that we could all access several days prior to (and during) our trip. This ensures that all needed items are covered, and duplicates of things are minimal.

We all LOVED having this handy, and we edited our packing list and meal plans many times prior to our trip.


8. Ease into it
We only planned to snorkel for one day, as our girls were going to experience many "firsts" on this trip. They had never gone offshore on a boat, they had never worn their snorkel gear in the ocean, and they had never had to swim for that length of time prior to this adventure.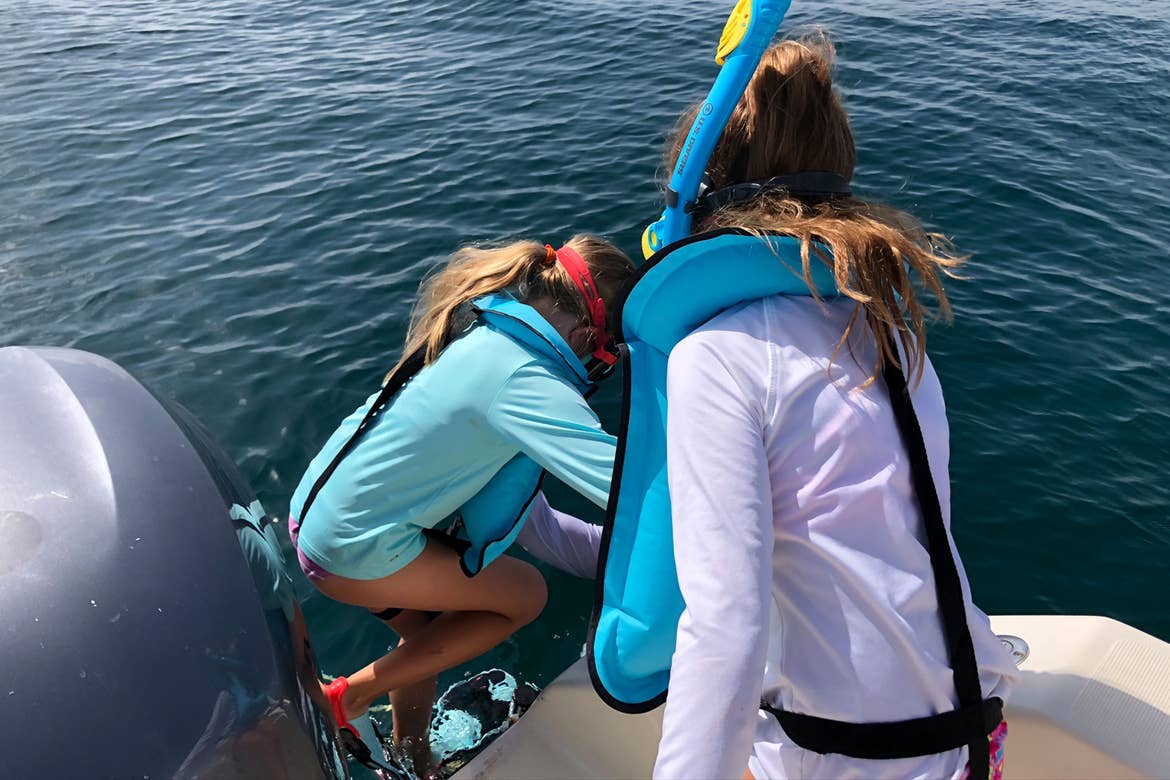 We hoped that by experiencing a wonderful day out on the water, they would be motivated and have any fears eased for our upcoming family summer trip. (Now that we've done it once, we plan to snorkel on multiple days next time during our summer vacation.)

I'm happy to report that our mission was indeed accomplished, and I hope this short read helps prepare you and your family for your next snorkeling adventure.


More About Our Florida Snorkeling Trip
Usually, when we vacation as a family, it's all about national parks. We have a goal to visit as many as possible together and so far, we've crushed 11 in seven states in only four short years!

(One of our most recent adventures was visiting 5 Utah national parks in an RV.)

But we LOVED our little one-day snorkeling adventure and hope you do, too.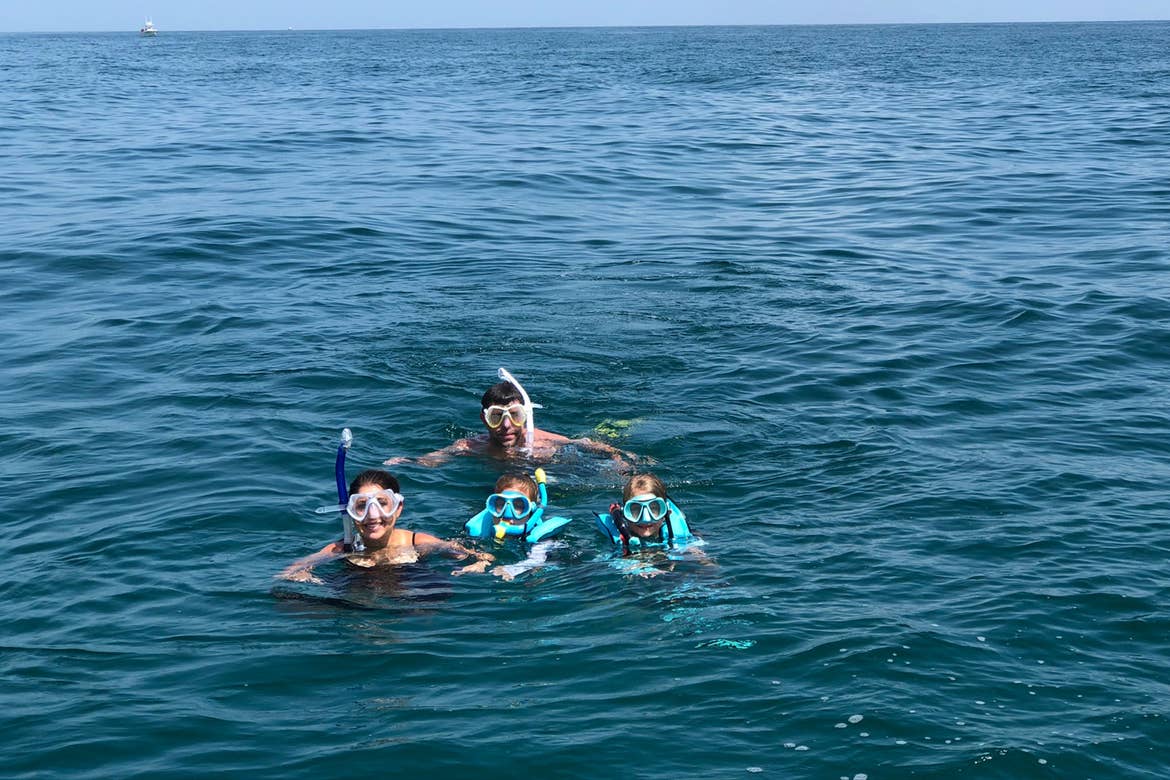 Heading Out
We headed down to Hobe Sound, Florida, to get our girls out on the water for a few days over Labor Day 2020.

The boat ride out to our first destination was absolutely gorgeous. Feeling the wind blow through our hair, that warm water splashing us and watching the girls' excitement was priceless.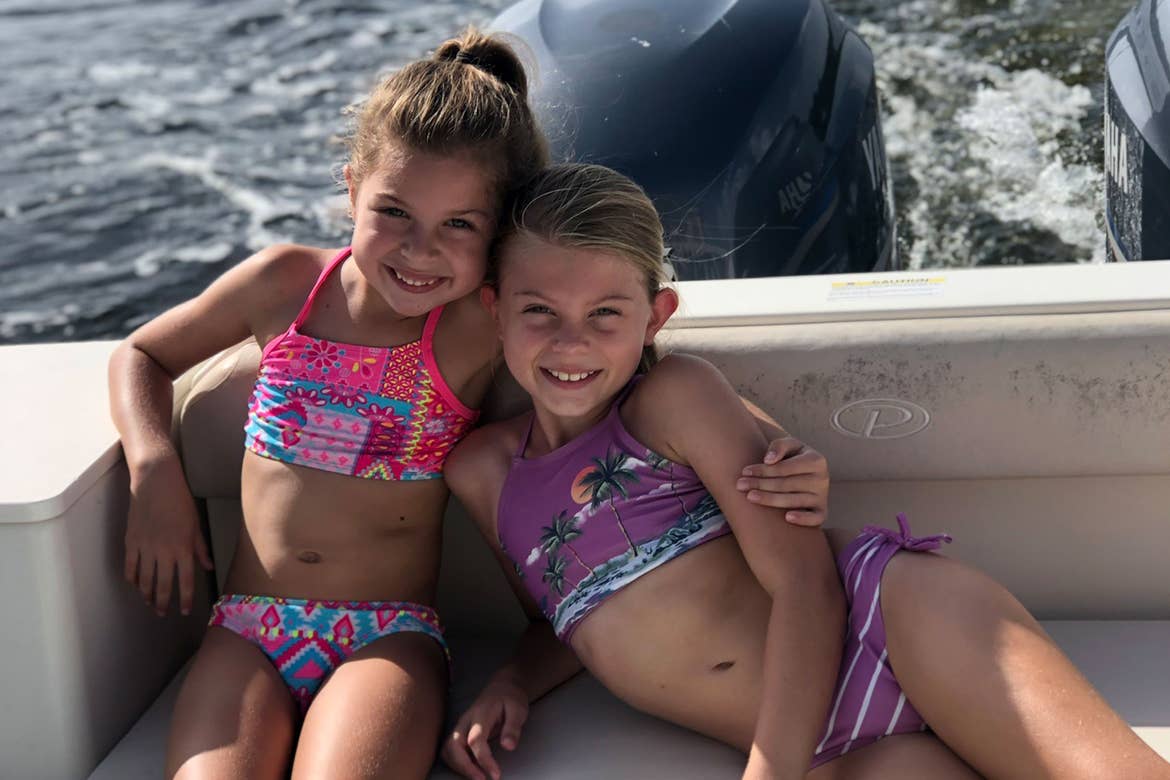 We stopped in an open-water area and let the girls practice swimming, and they did great!

The waves proved to be a bit tricky, as more water seeps into your snorkel with the waves rolling by, but once they learned how to clear their snorkels more efficiently, their comfort levels improved.


Spotting Dolphins
On our way to visit a shipwreck, we had the most incredible experience with a pod of dolphins that decided to play with the wake of our boat. It began with 4-6 dolphins coming near our boat and we had the most wonderful views of them coming up for air.

We were not expecting these dolphins to remain with us for about 30 minutes and even come so close to our boat that we could touch them! We were all amazed by their beauty and friendliness.

The girls were ecstatic and I'm so happy that they were able to see something this special on their first snorkeling adventure. This was everyone's FAVORITE part of the day, hands down.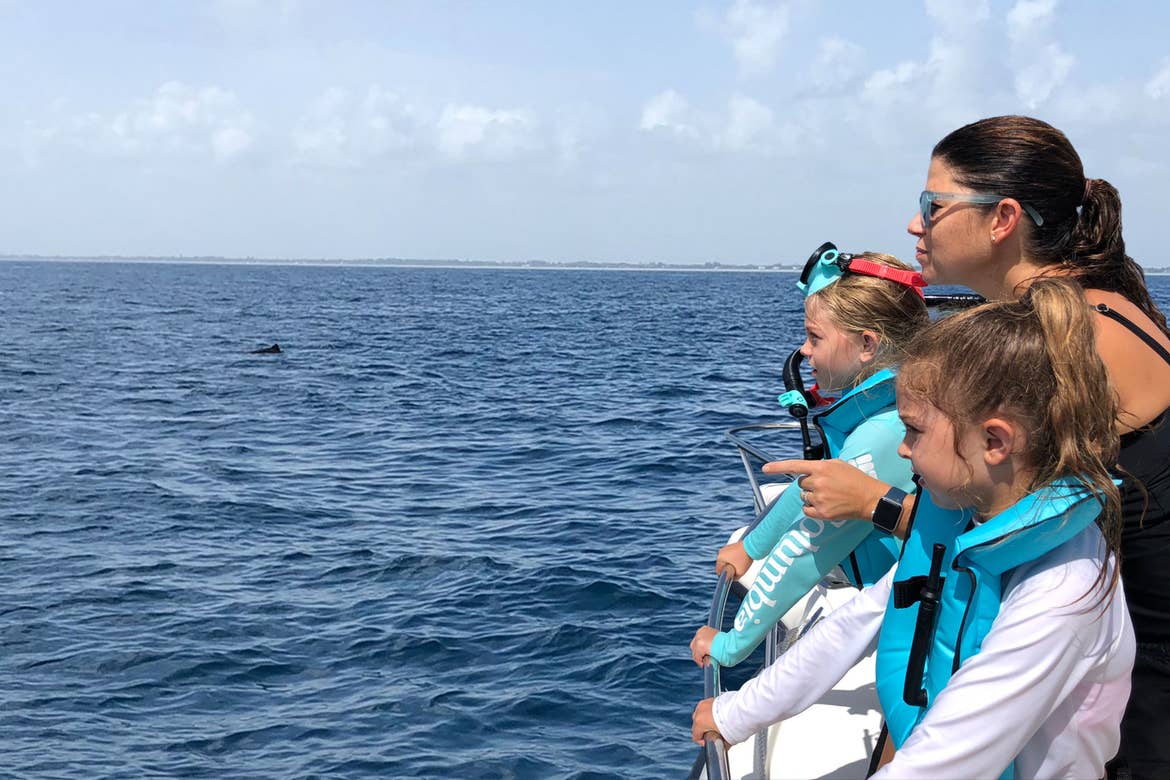 Watching some dolphins breach the surface.

Kyndall said, "I think the coolest part of the day was how the dolphins weren't scared of us. They looked right at us and they were very social with us. They were so interactive, and it was so cool."

Kyler said, "Definitely seeing the dolphins! I think it's really rare to see dolphins close like that and that was really cool."

Even though I hope we have many snorkel trips in our future, I don't know that anything could top our spontaneous interaction with the dolphins while out in the Atlantic Ocean.

There were so many of them and they stayed with us for so long; it felt like it was truly a once-in-a-lifetime experience and one I'm so happy to have shared with the girls.


Snorkeling Over a Shipwreck
Beating the dolphin experience was going to be quite a feat but snorkeling over a shipwreck ranked pretty high up on our "best part of the day" list.

The Gulfland Tanker shipwreck was a tough area to snorkel due to its vicinity to the shore, which caused there to be a pretty strong rip current.

We needed an adult to stay with each girl at all times during this part of our day, as it was quite easy to be taken away with the current.

Once, we even had to "rescue" my husband and oldest daughter by bringing the boat over to them as they couldn't keep up with the rip current in one particular area.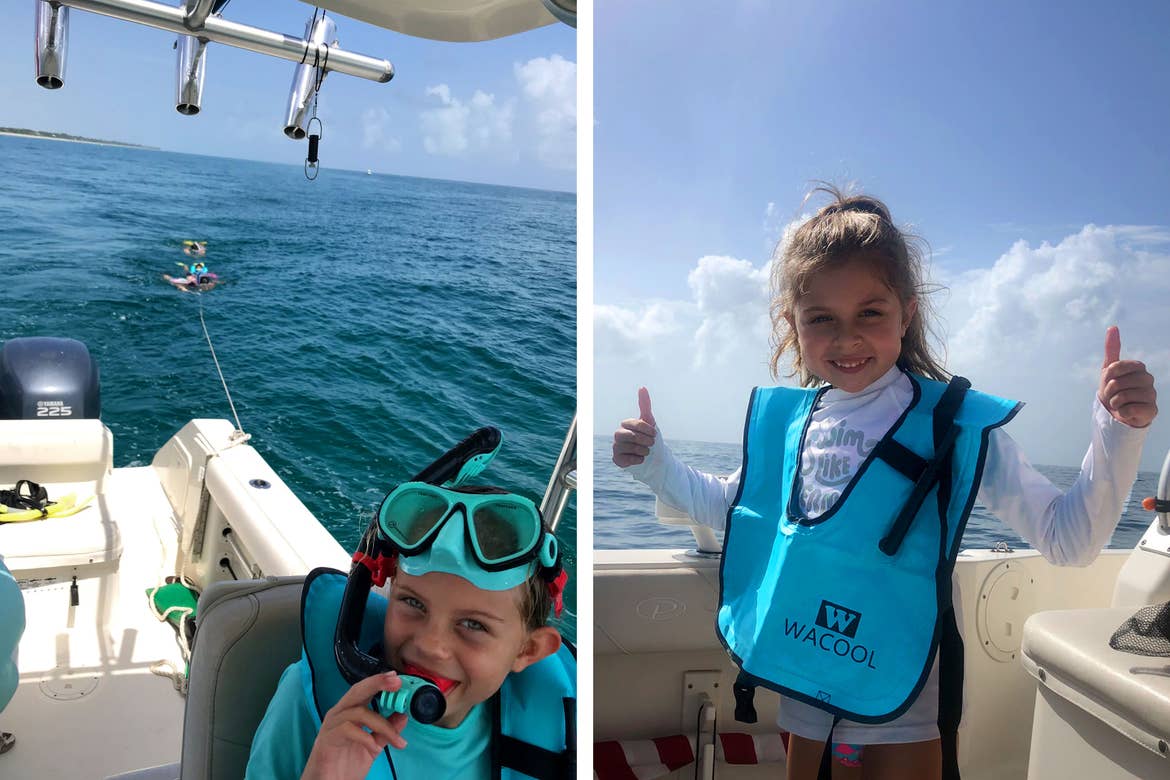 Even though I knew they were never in danger (we brought the boat right over to them), this mom was SO glad for that Wacool vest at that moment!

The views over a sunken ship from 1943 were pretty incredible as the area was rich with sea life and we saw snapper, ballyhoo, barracuda and snook. We all absolutely loved this part of our day, and we had definitely earned our lunch break after all that swimming.


Stopping for Lunch
Our next destination of the day was lunch at U-Tiki Beach in Jupiter, Florida. It was quite the experience to boat right up to the dock, park our boat outside the restaurant and eat some delicious seafood with a waterfront view!

The girls had their very first (virgin) piña coladas, thanks to their aunt (remember—they're more family than friends!).

She made it into a whole experience for them, even though we had to sip our tropical drinks in between taking our masks on and off and while keeping a safe distance from others.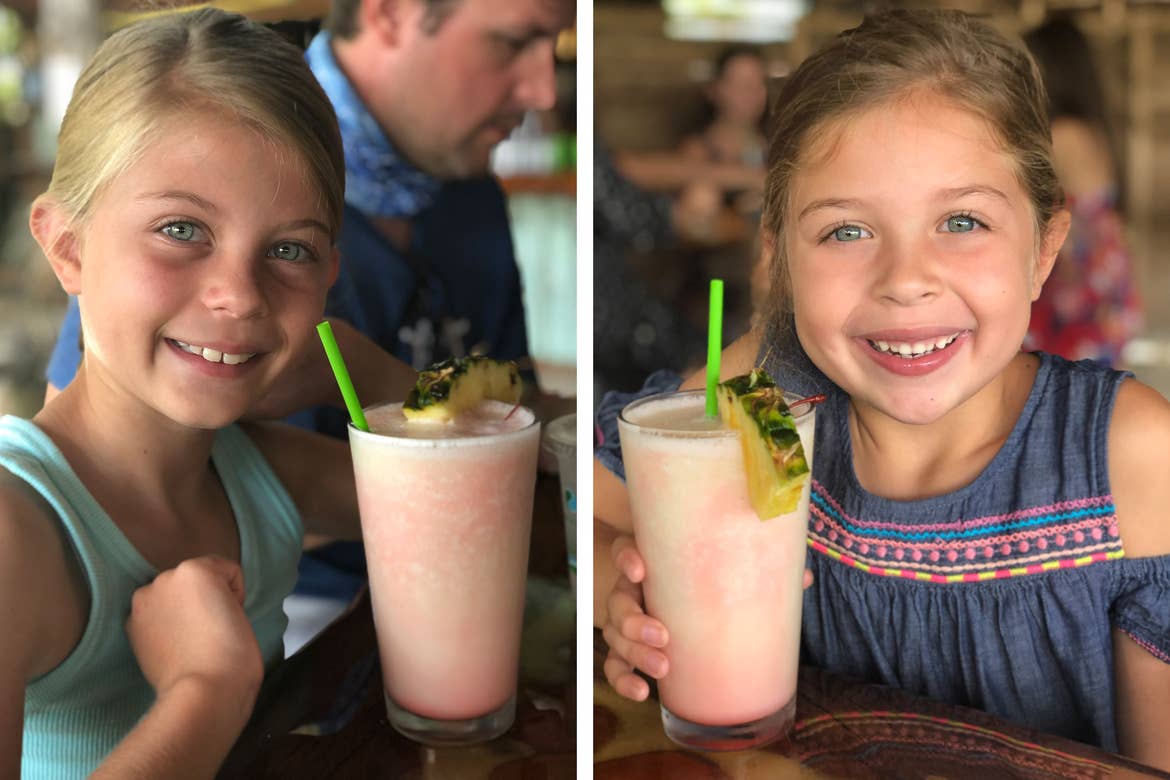 The girls absolutely LOVED their frozen coconut drinks and request one now at every restaurant we visit. Taking some time to recap our snorkeling adventures, refuel and discuss what was up next on our itinerary was the perfect break in our day.

While we originally planned to head to a small island after lunch, we all decided that the day's excitement was going to be hard to beat and that heading back to swim in the pool at the house would be a better fit for everyone.

So after lunch, the girls each had the chance to drive the boat and we headed home.


Getting Ready for Our Next Snorkel Trip
Spending time with our great friends and following all their snorkeling tips made for the perfect weekend. Our first snorkeling experience couldn't have gone smoother!

There were many things that went as planned and some that didn't, but it was all part of the adventure.

I felt so proud of our girls and the grit they needed to get through some fun but tricky parts of that day. Their attitudes were excellent, and they took time to soak in all the special moments. We all did, actually.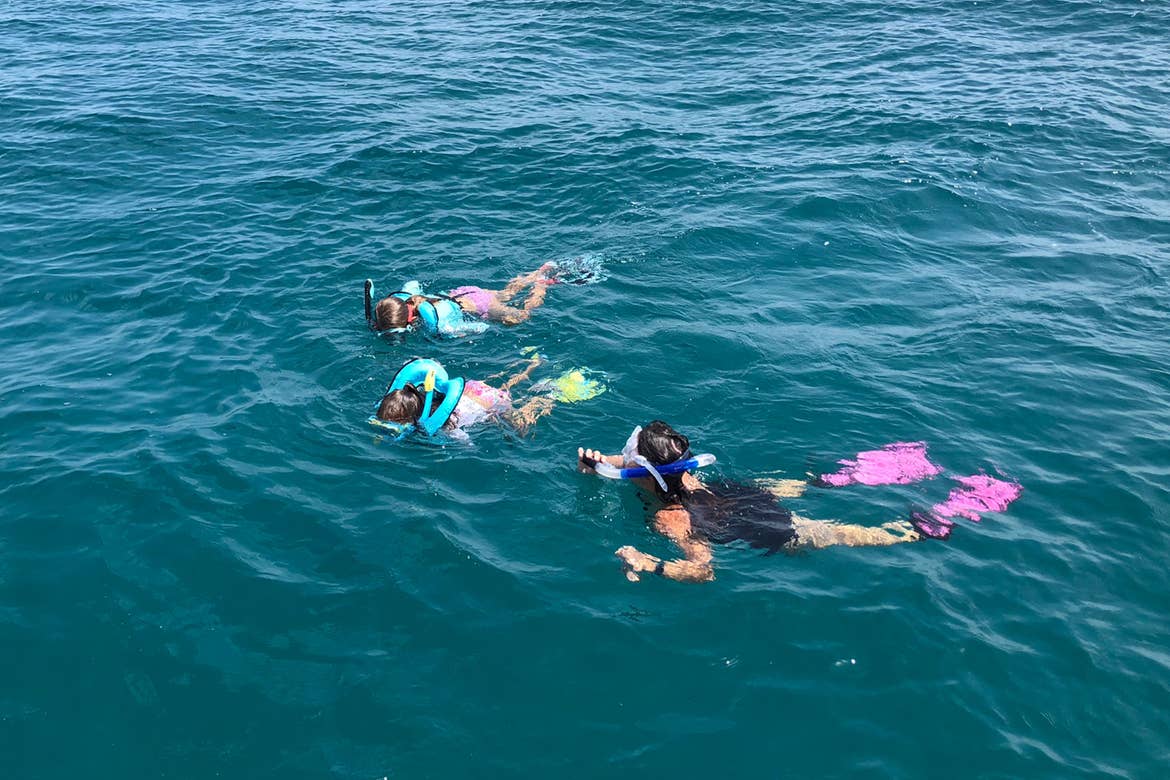 Before venturing out to our next snorkel adventure, the girls will need to improve on putting their snorkel masks on and off in the deep end, as this seemed to be the most challenging part for them. It's definitely something that we can practice before our next underwater experience.

We'll also need to head back to Divers Direct to upgrade their gear. It all worked out great, but the girls have simply outgrown their snorkel gear already and are both ready for the next size up. (Kids!)


So, what's next?
Getting their first experience under their belt helped in building the girls' confidence. This has them more excited than nervous about next summer's snorkel adventures, thankfully!

We will be going to Biscayne National Park and Dry Tortugas National Park in the summer of 2021, traveling down through the Florida Keys and stopping in many different towns throughout our trip.

We hope to snorkel several times in diverse locations to tackle our goal of seeing many different types of tropical fish. And the girls are also REALLY hoping to drink more piña coladas!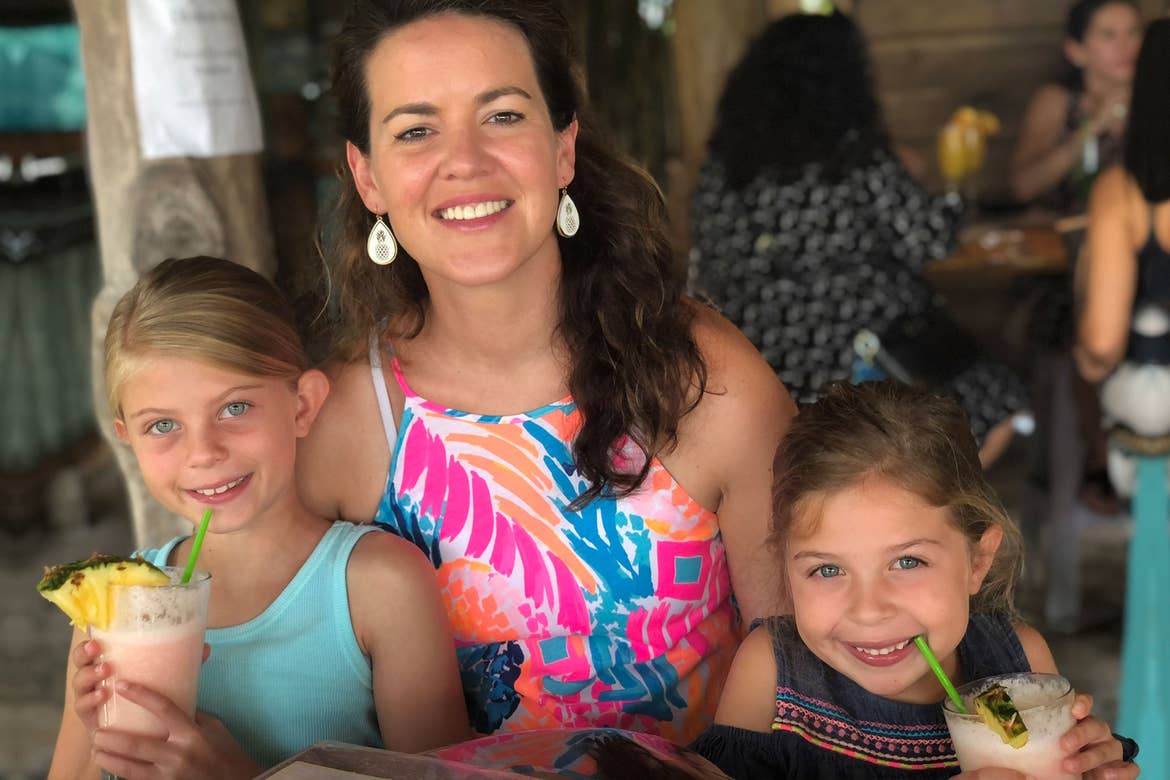 "Aunt" Jenn with the girls for their first (non-alcoholic) piña coladas!


Our guest bloggers are compensated for their writing contributions and honest opinions.

All information is subject to change. This article is a curated guide and is neither sponsored nor considered an official endorsement. Please be sure to check information directly with any/all tours, guides or companies for the most up-to-date and direct details.