Rob Taylor
Rob is the founder of 2TravelDads, the original LGBTQ Family Travel blog. Focusing on the outdoors and education, 2TravelDads inspires ALL families to go beyond their usual getaways and use travel to learn about and be part of a bigger world. Rob's newest book, The Road Trip Survival Guide, is an exciting step in making travel more accessible to families. As road trips become more popular, there are endless opportunities to help others learn how to travel with a low impact and make the most of their time off.
Instagram
Facebook
Pinterest
YouTube
Website
Lake Geneva, Wisconsin, is a popular destination for people who grew up or live in the Midwest, but if you're not from the area, it may be totally unfamiliar.

We really enjoyed our recent visit while staying at Holiday Inn Club Vacations® Lake Geneva Resort, and we found some of the best things to do in Lake Geneva right nearby.

Located near Madison and Milwaukee, this is a great destination for getting away from city life or to add to a Wisconsin road trip.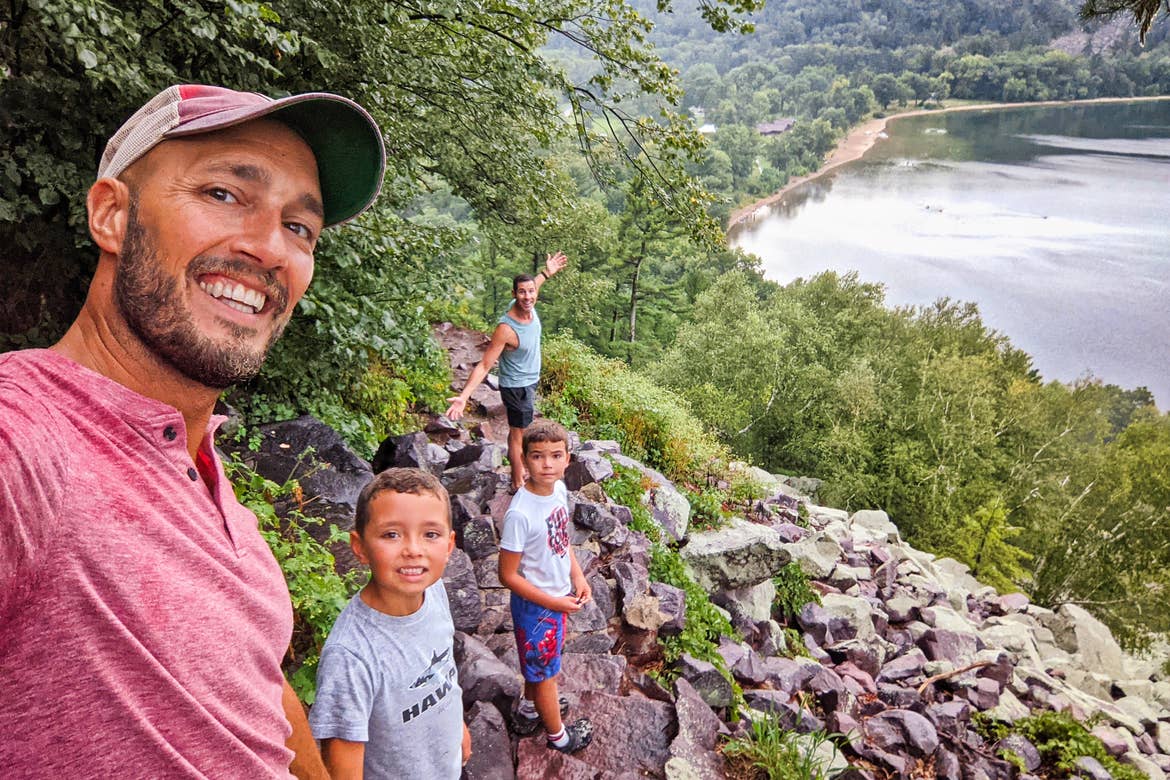 Our family loved exploring Lake Geneva and venturing out for day trips, like Devil's Lake State Park!

For summer visitors, it's a Midwest paradise that's perfect for families, and a lot of the fun outdoor activities are available primarily from May to October.

As fall sets in, the lake goes quiet and the area shifts into ski-season mode.

Since our trip was in the summertime, below I'm sharing 7 fun experiences that'll show you the best of Lake Geneva and southern Wisconsin during the non-snowy season.


1. Spend Time Out on Lake Geneva
One of the best things to do in Lake Geneva is to get out on the water. Whether you're doing a cruise or kayaking along the shore, there are ample opportunities to enjoy lake life.


Lake Geneva Cruise Line
Lake Geneva Cruise Line has several different types of excursions during the summer months.

Want to do a brunch cruise? Sure!

Want to watch mail jumpers run on the docks to deliver newspapers and packages and then jump back on board? There's a tour for that!

Or, if you just want to take a relaxing cruise around the lake admiring the beautiful historic homes, that's available, too.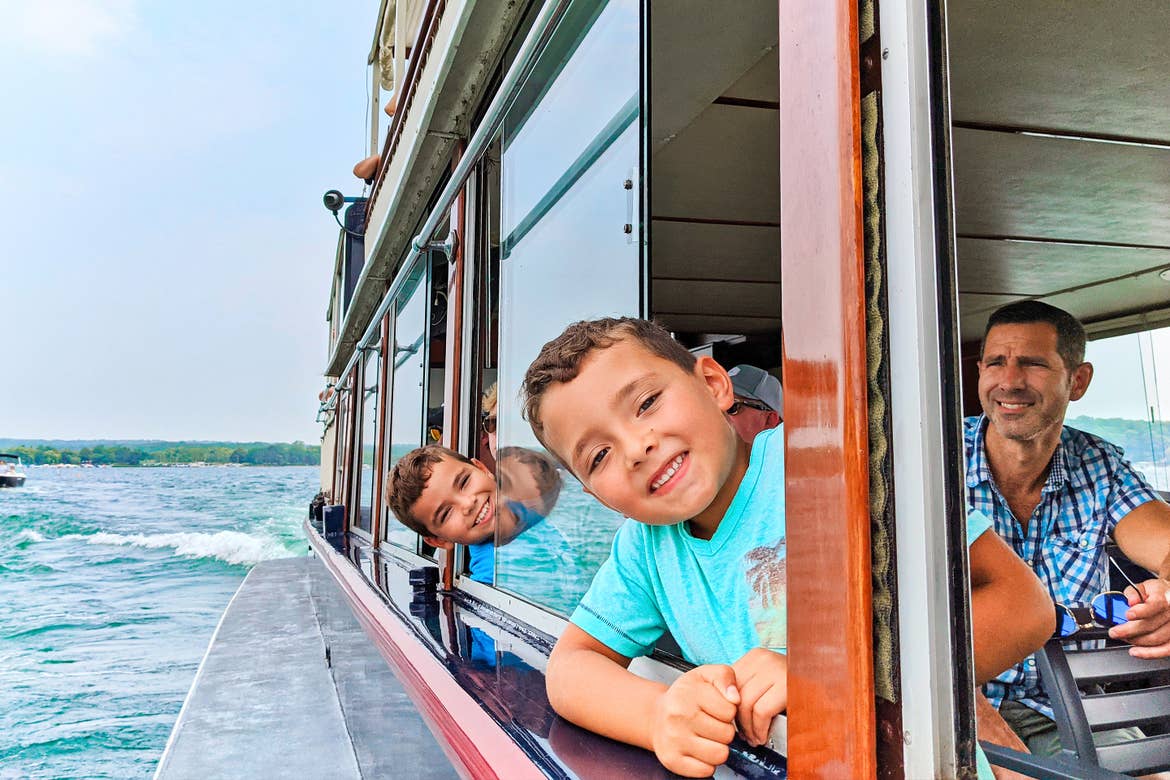 The Mailboat Cruise via Lake Geneva Cruise Line


Kayaking on Lake Geneva
There are several places to rent kayaks around Lake Geneva. In town, you can drop your kayaks in the lake at the rental station at Riviera Beach, or you can drive around to the village of Williams Bay.

There are many motorboats that go out to the middle of the lake, but paddling close to shore is a great way to enjoy the water and take in the views, too.

While kayaking is one of the best things to do in Lake Geneva and a fun way to stay active on vacation, stand-up paddle boarding (SUP) may prove to be a bit more difficult.

The lake has a lot of boat traffic making wakes, so the water isn't often as calm as we like for doing SUP. It's still a good option for the experienced paddle boarder, but it will be a workout for sure.


2. Explore Wisconsin Farm Country
How can you even think about going to Wisconsin without spending some time on a farm?

In the Lake Geneva area, a farm trip can take many forms, and agritourism is a fantastic way to approach travel as a family.

Here are two of our favorite farm country activities.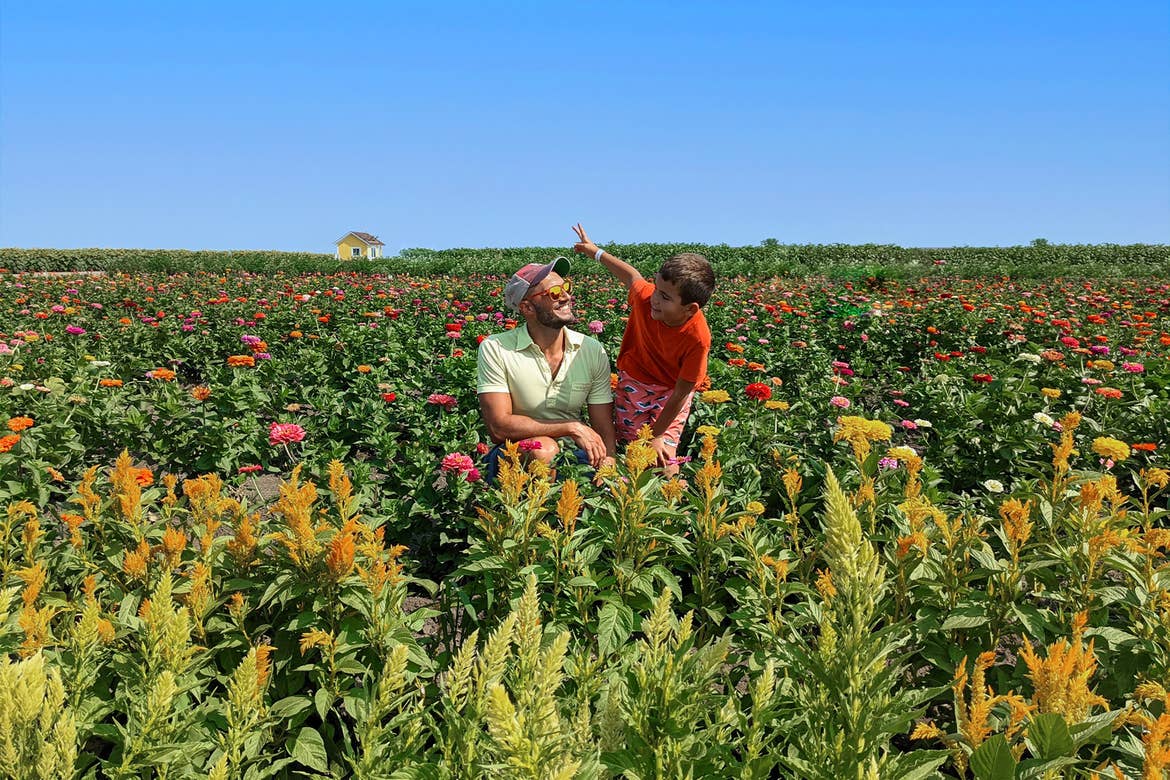 Von Bergen's Country Market and Sunflowers


Corn Mazes / Sunflower Mazes
With rolling hills covered in fields of crops, you'll find quite a few types of mazes to enjoy in Wisconsin farm country, including:
Corn mazes — most popular at the end of summer and beginning of fall
Sunflower mazes — available from the start of summer until fall
You'll wander through challenging paths, watch for birds and critters, and take endless photos in the beautiful crops.

Since Lake Geneva is so close to the Illinois border, it's actually really easy to cross over real quick and head to one of the best farm mazes we've ever been to: Von Bergen's Country Market and Sunflowers.

A marketplace, sunflower farm, petting zoo, playground and U-Cut Flower crop, Von Bergen's is gorgeous and tons of fun to visit with kids.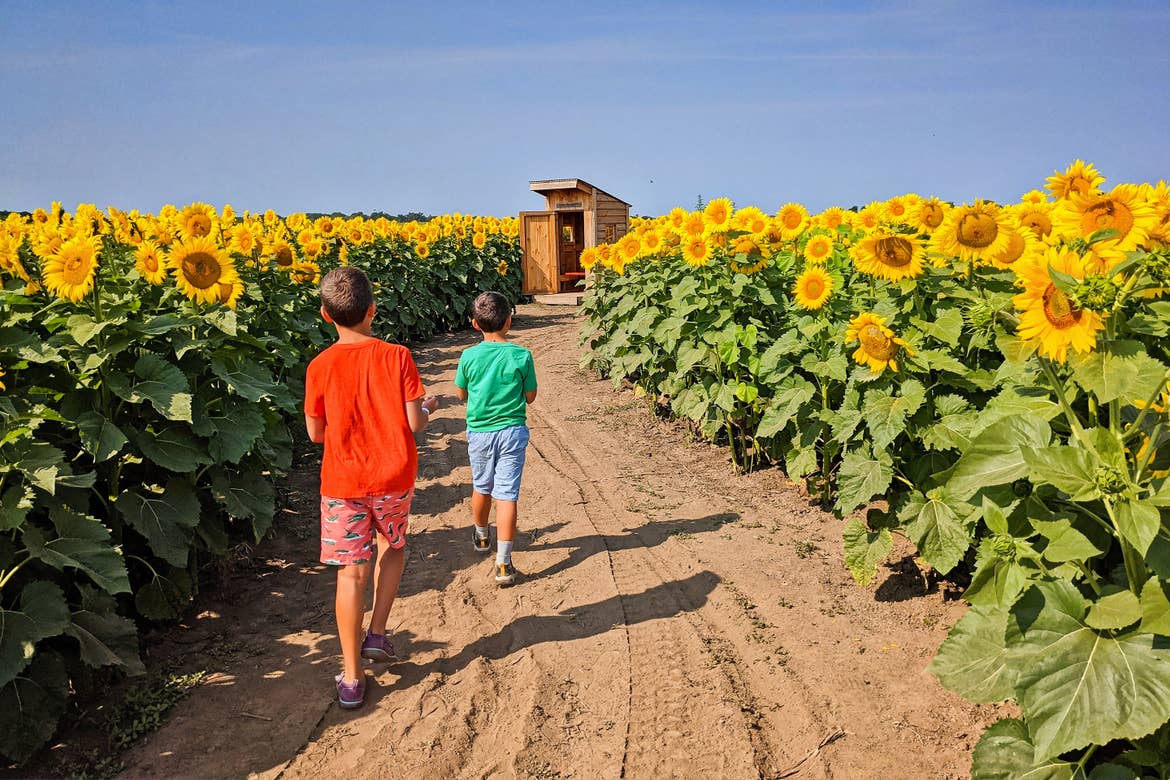 Von Bergen's Country Market and Sunflowers


Farmers Markets
Being in farm country means that farmers markets here take on a different feel than ones in the city.

In Wisconsin farm country, you'll find local produce and baked goods at the weekly farmers market in the town of Lake Geneva.

And when you're driving through the area, there are farm stands and produce shops everywhere, too.

Take time to stop by one of the many markets for snacks and cooking supplies.

Pro Tip: Grab some fresh-picked corn and cheese curds to make a delicious meal back in your villa's full kitchen at Lake Geneva Resort. Fire up one of the barbecues to roast corn on the cob, and you're set for a perfect Wisconsin dish!


3. Walk the Lake Geneva Shore Path
At 27 miles, the Lake Geneva Shore Path is a must-do activity in this area. No, you don't have to walk the full loop around the entire lake, but you can definitely find a stretch of it to enjoy.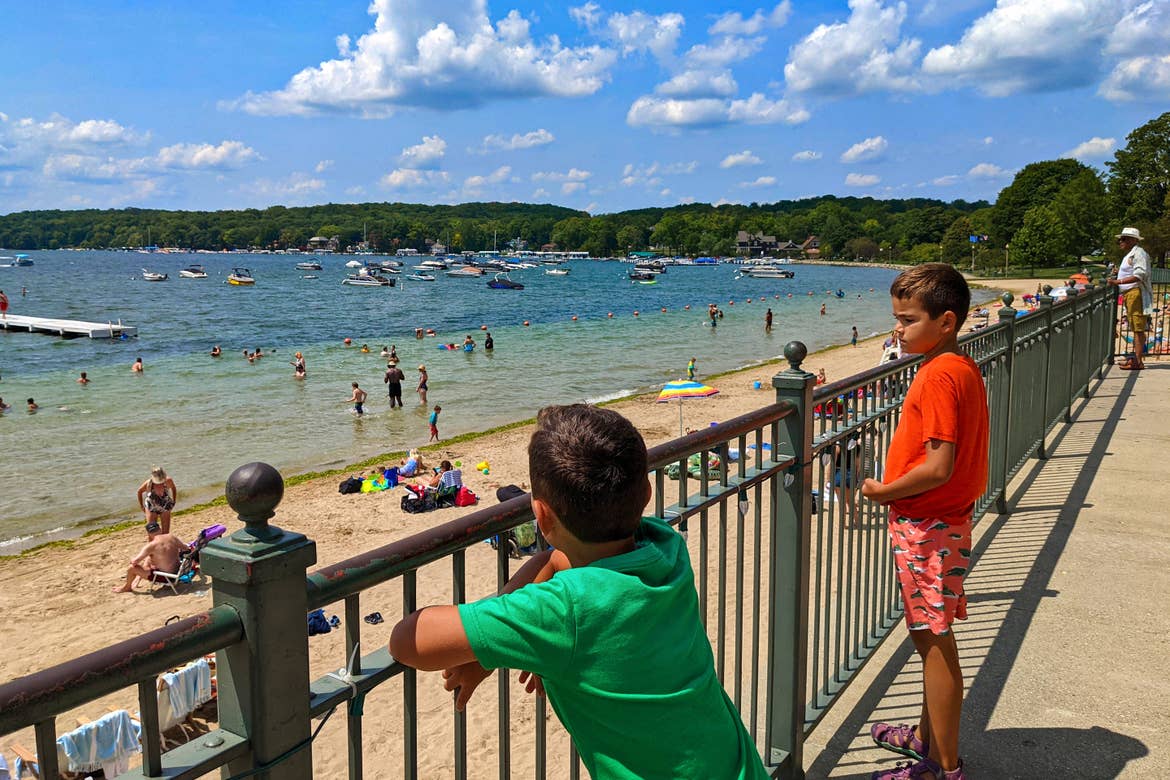 Lake Geneva Shore Path

The Lake Geneva Shore Path can be accessed all around the lake.

From the waterfront in town to Edgewater Park in Williams Bay, or Fontana Beach on the south end, it's a public walkway allowing everyone to experience Lake Geneva from every angle.

Part of what makes the Shore Path work and remain accessible to visitors and residents alike is that boundaries, such as the private docks and lawns, are respected by everyone who walks the path.


4. Go Wine Tasting (Even with Kids)
Although southern Wisconsin is known for its cheese and corn, there are also quite a few wineries in the area.

To make wine tasting and experiencing this side of Wisconsin agriculture more accessible, a lot of wineries are family-friendly.

Whether it's providing snacks or juice for kids, or having yard games set up to keep everyone occupied, wineries in Lake Geneva make for a fun family outing.

Staller Estate Winery, near the town of Delavan, is a great one. The winery is set between corn and soybean fields, with a vineyard on-site.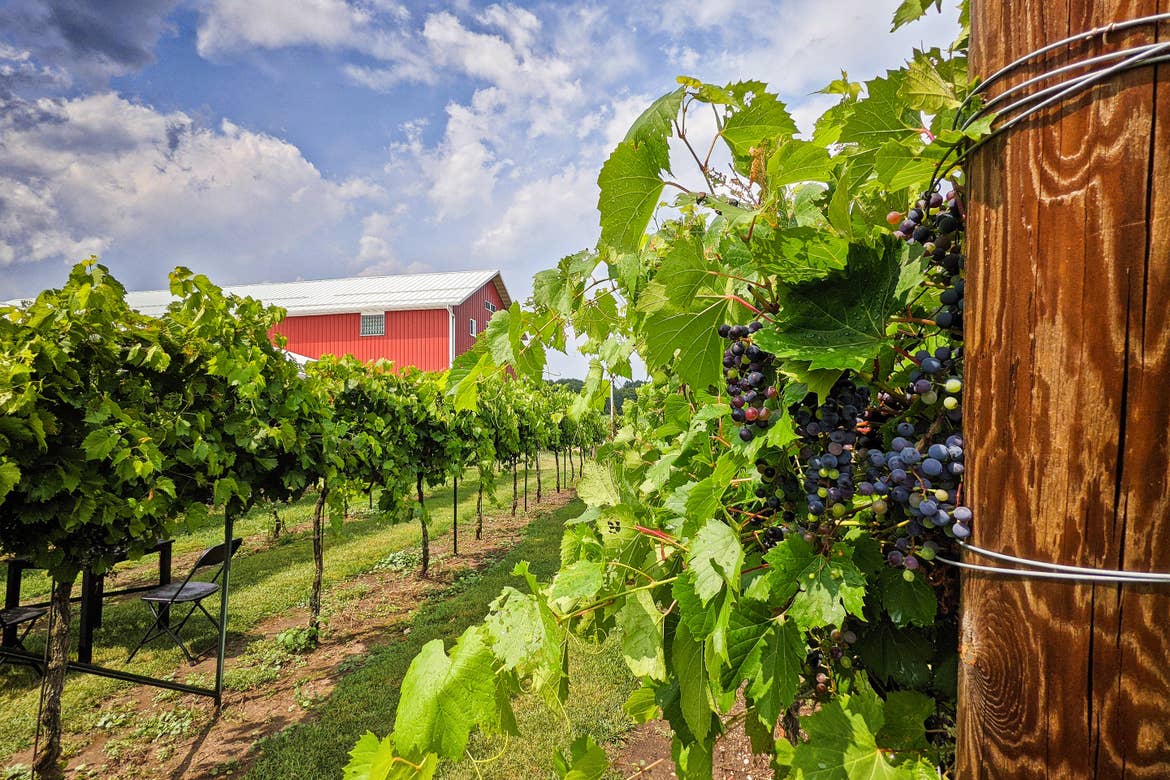 Staller Estate Winery

Indoor spaces and an outdoor play area (complete with yard games) make Staller a winning spot for parents and kids.

Another great option is the Apple Barn Orchard and Winery. From wine tastings to picking strawberries or apples with the kids, it's the perfect afternoon activity near Lake Geneva.

With fresh apple cider donuts, pumpkin patches and fruity wines, this would be a great spot for a fall getaway, too.


5. Catch the Best Magic Show in the Midwest
You don't have to be a big fan of magic and illusions to enjoy a good magic show, and Lake Geneva has one of the best around.

Tristan Crist has been performing magic and illusions in Lake Geneva for years, and now has his own magic theater.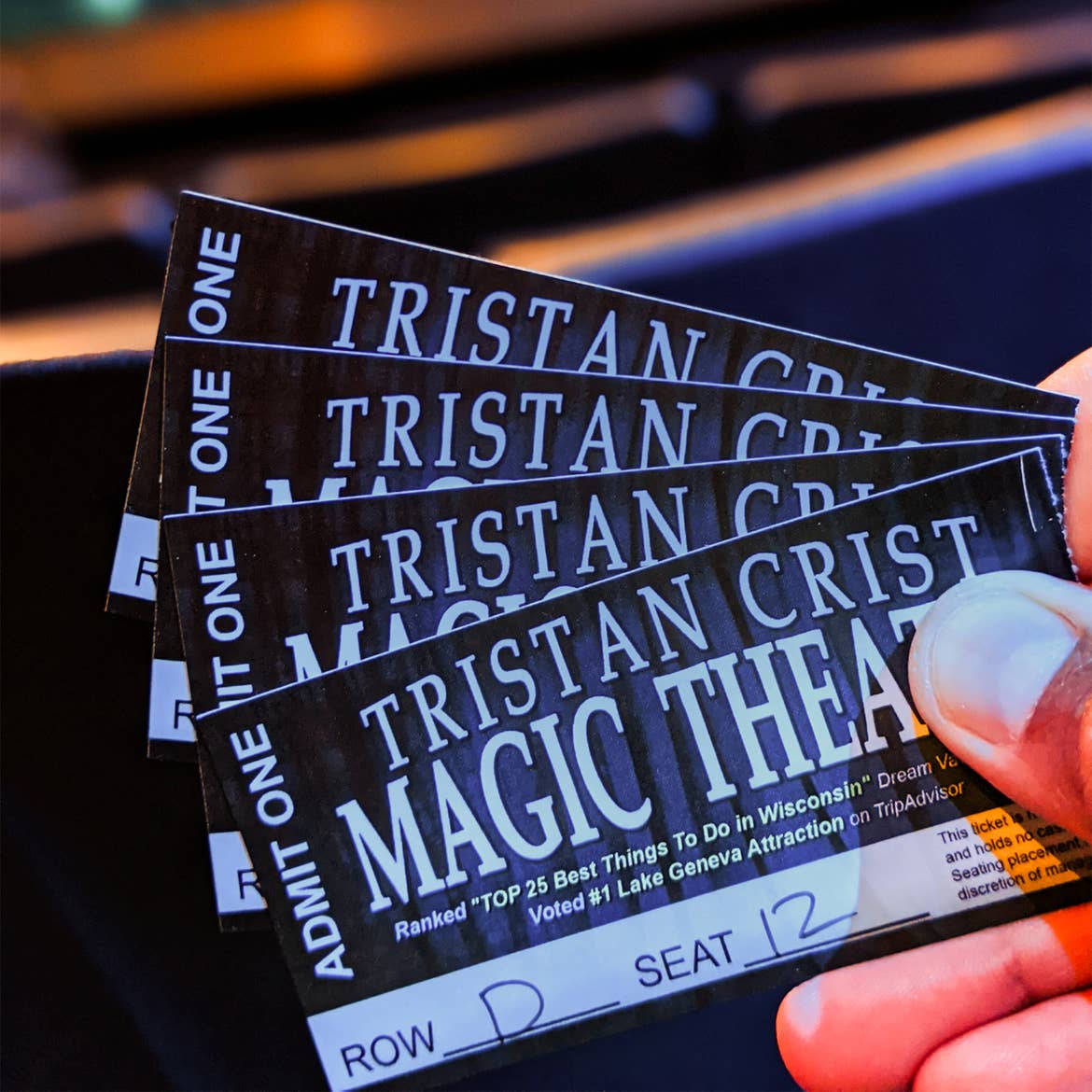 Tristan Crist Magic Theatre

Our kids were baffled by his performance, and the incredible mind-reading that was a part of the show.

I know, I know — you may not think a magic show is one of the best things to do in Lake Geneva — but trust me, you'll be so glad you went!


6. Take a Day Trip
Because Lake Geneva is located near some of Wisconsin's most fun cities, taking a day trip is a great way to mix it up!

My personal day trip suggestions include:
Kenosha on Lake Michigan (50 minutes east) to see its two lighthouses, wonderful museums and street art
Exploring the Wisconsin State Capitol in Madison (1 hour away), along with the incredible Olbrich Botanical Gardens, which is fun for all ages
Even heading up to Baraboo (2 hours away) to go hiking at Devil's Lake State Park or see exciting Big Top shows and exhibits at Circus World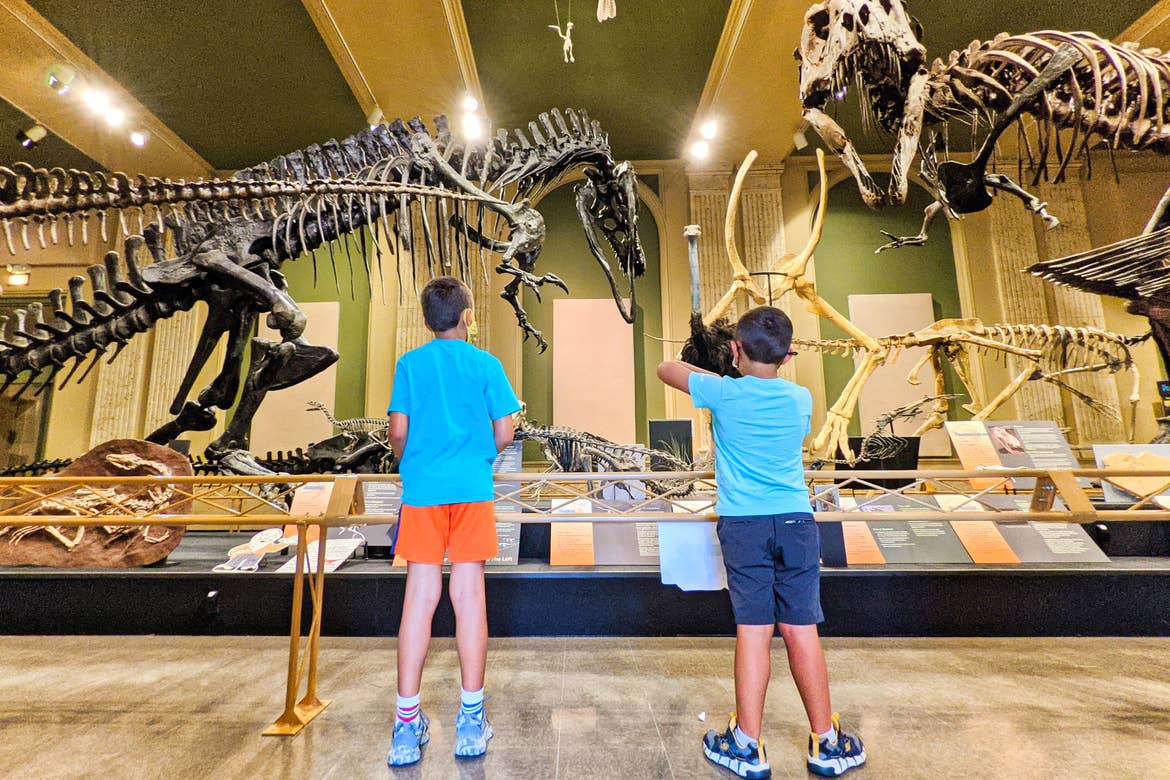 Dinosaur Discovery Museum in Kenosha

Pro Tip: If you're taking a Midwest family road trip, head south toward Chicago and you can enjoy another Holiday Inn Club Vacations stay at Fox River Resort over in Sheridan, Illinois.


7. Relax at Your Resort
Something we always appreciate about visiting southern Wisconsin in the summer is the weather.

Yes, it might rain occasionally (and be pretty epic about it), but most of the time it's sunny with a nice breeze. It's the perfect weather for soaking up resort life, from the pool to mini golf.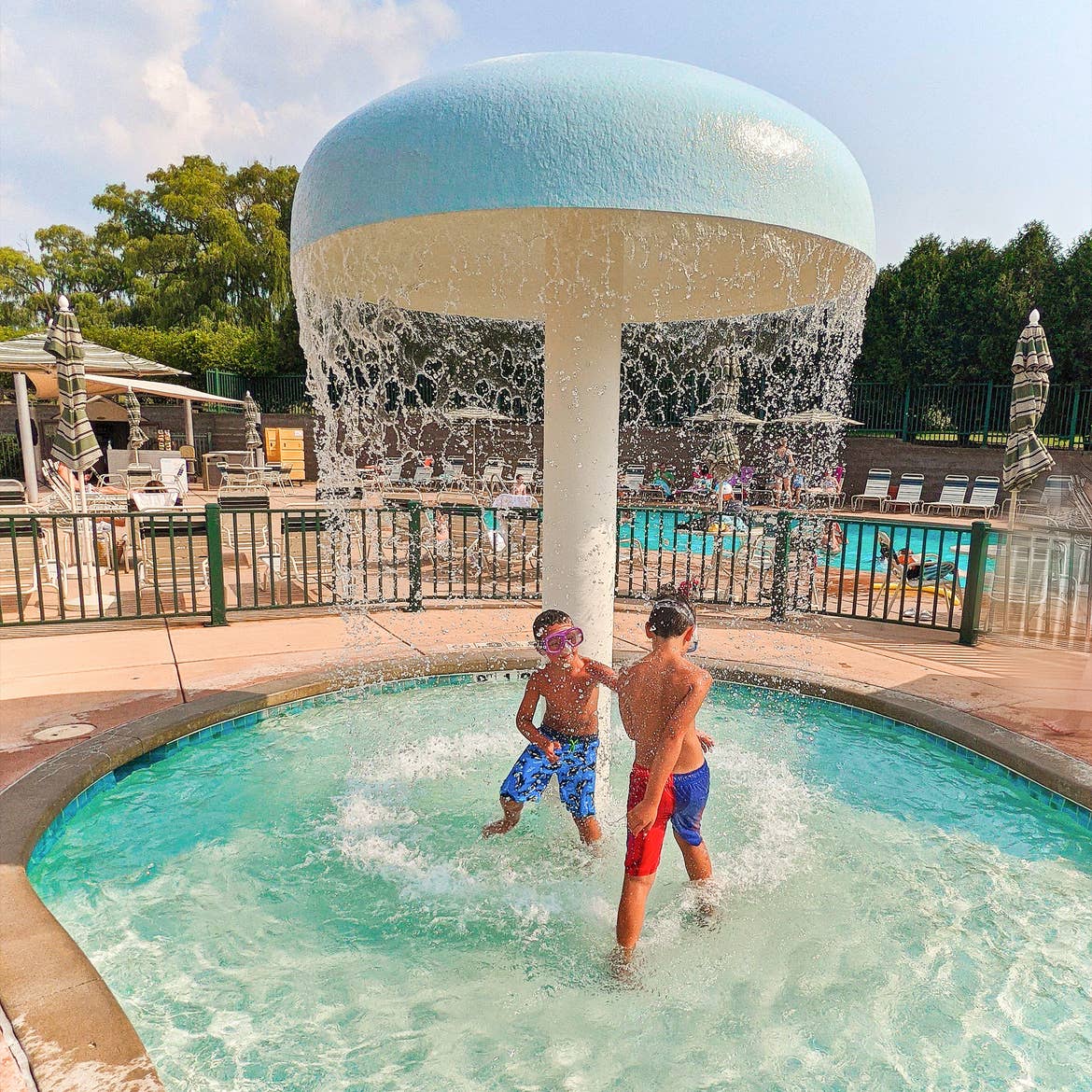 Our pooltime oasis surrounded by pine trees at Lake Geneva Resort

Lake Geneva Resort's property is located within the Grand Geneva Resort & Spa complex, so guests have access to a wide variety of activities and amenities like:
An outdoor pool
An indoor pool at Grand Geneva
A mini golf course
Timber Ridge Lodge Indoor & Outdoor Waterpark
Golf courses
We even got to ride the trolley around the whole property, watching for wildlife (turkeys, groundhogs and deer) and taking in all the sights.

From our balcony, we watched the sunset each night and then fireflies lit up below us, down in the grass.

Relaxing and setting time aside to decompress is an important part of travel, and the setting at Lake Geneva Resort was perfect for that.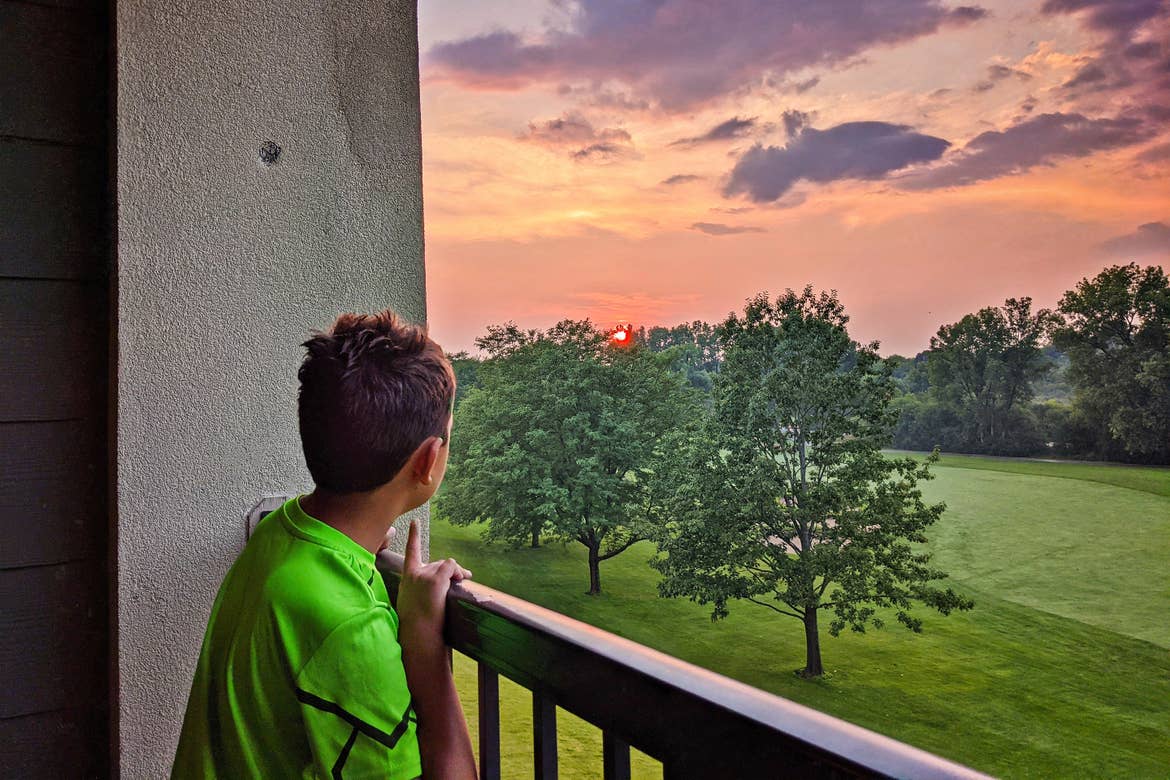 Beautiful sunsets, balcony views and a wonderful Wisconsin vacation

I hope you enjoy your visit to this Midwestern summer paradise! You'll find so many things to do in Lake Geneva, around the lake itself and during any day trips you might plan.

Southern Wisconsin is a real treat, and after spending a few days or a week relaxing at Lake Geneva, you'll be recharged and ready to get back to reality.


Our guest bloggers are compensated for their writing contributions and honest opinions.

All information is subject to change. This article is a curated guide and is neither sponsored nor considered an official endorsement. Please be sure to check information directly with any/all tours, guides or companies for the most up-to-date and direct details.