Tori Ferrante
Tori is a writer and editor for the Checking In travel blog. She's a wine lover, dog mother and adventure seeker who revels in finding those little-known, hidden gem spots. Her travel niche includes super budget-friendly, couples weekend getaways, and her absolute favorite vacations are the ones where she gets to explore new places with her husband, Brooks, and her fur son, Deagon.
Road trips, staycations, RV adventures and fresh-air activities have become our getaway go-to's during COVID-19. And with travel increasingly on the rise and vaccines rolling out more broadly, it definitely seems like there's a light at the end of the tunnel.

Whether safety is still a top priority for your vacation decisions or you just don't want to give up your newfound love of the great outdoors yet, we get it. The less worried you are about safety measures, the more you can focus on FUN!

If you're looking for new and different COVID-friendly vacation ideas, we've rounded up 13 great destinations to explore this year — all recommended by our team of travel experts based on their own experiences traveling during COVID-19.

From deserts to mountains to beaches (and even an international trek to Costa Rica!), these hidden gems go above and beyond our own 28 resort destinations, which all have our extensive Safe Travels program in place.

We hope these COVID-friendly vacation ideas are a helpful step in deciding when you'll be ready for your next great (fun and safe) getaway!
1. Scottsdale, Arizona
It's easy to socially distance in the Sonoran Desert; it's filled with outdoor experiences from hiking past giant cacti to searching for gold in the mountains.

Noemi, our Senior Manager of Talent Acquisition, shared her recent Scottsdale vacation adventures during COVID-19 below.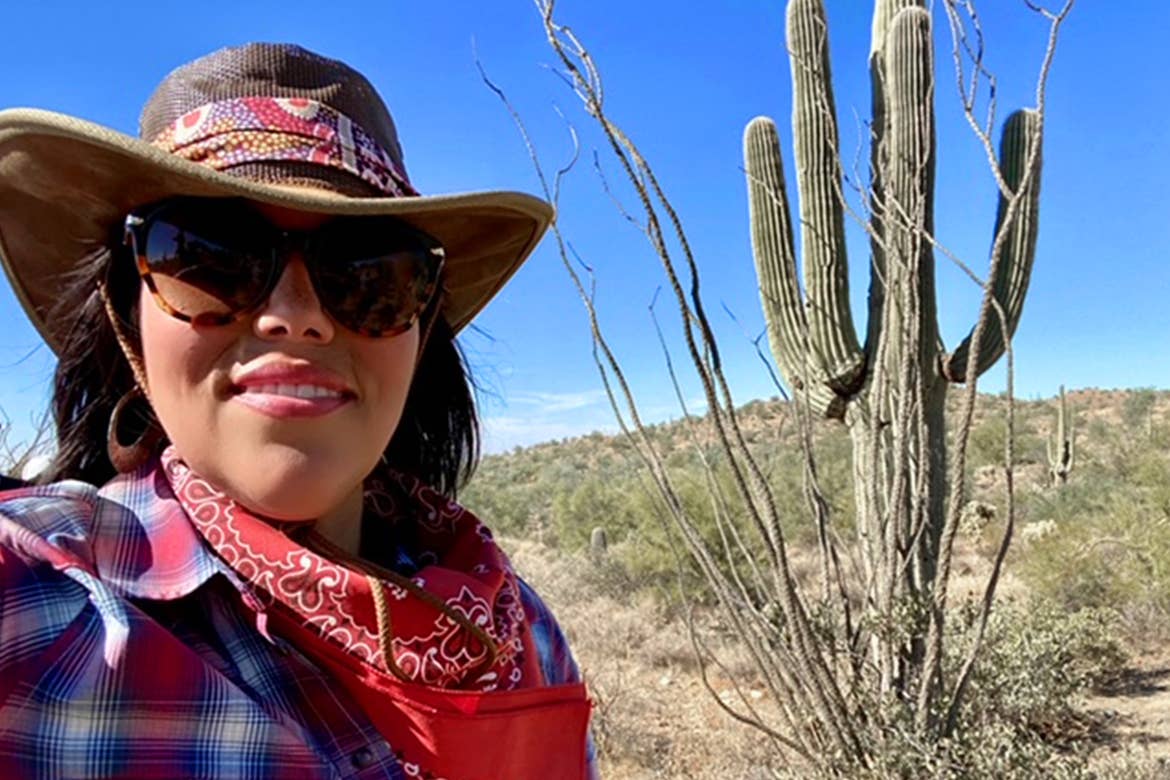 About Vacationing in Scottsdale
"My stay in Scottsdale was one pitstop on an extensive Arizona travel adventure with my good friend from college. We also went to the Grand Canyon, Horseshoe Bend, Cathedral Rock in Sedona and more.

Arizona has a ton of places to explore if you want to visit many different spots in one trip."


Best Things to Do in Scottsdale
"There are so many great things to do in Scottsdale! I especially loved Old Scottsdale, where you'll find cool, local items and souvenirs for family and friends.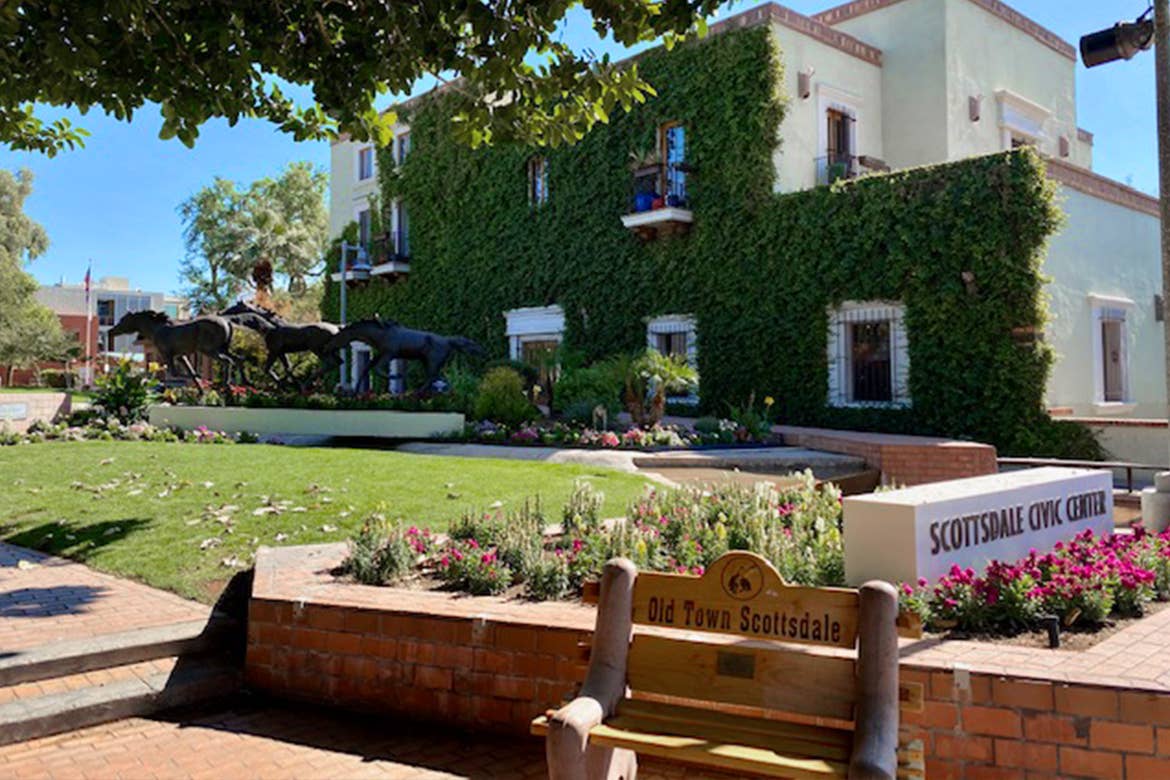 My favorite was a tea shop called The Spice & Tea Exchange of Scottsdale. I was able to build a basket full of spices and uniquely flavored teabags for my mother.

I also loved our horseback riding tour to the foothills of the Superstitious Mountain Range. We met with a real-life cowboy named Peter, and he took us on a two-hour journey through the desert.

And while we didn't find gold, we did get to see various species of cacti and a desert cottontail rabbit."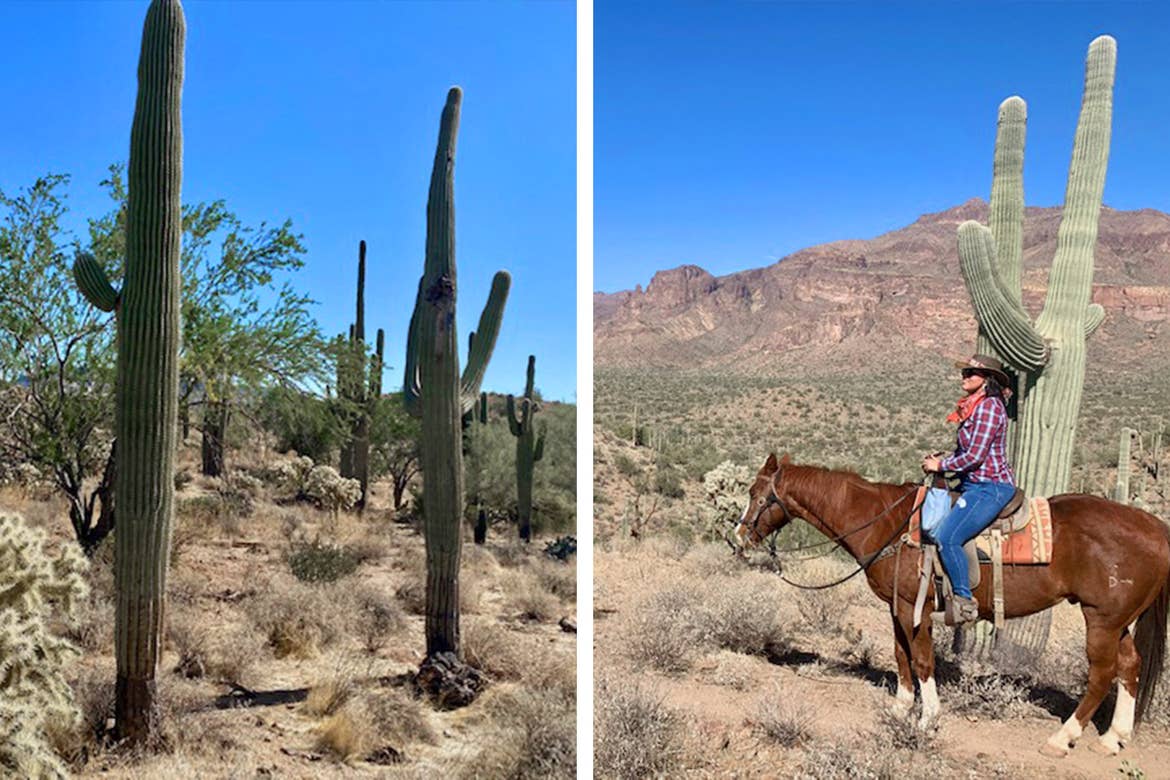 Where to Stay in Scottsdale
"Our stay at Scottsdale Resort was wonderful. We had an action-packed itinerary, and the location was great for day trips to other cities.

The best part was the hot tubs! It might sound counterintuitive for such a warm-weather destination, but after a full day of hiking, we went to the hot tub to unwind and reminisce about our adventures and how much we love Arizona.

The icing on the cake was meeting all the Club members and other guests and swapping vacation stories! We actually decided to make a pitstop at a honky-tonk on our way down to Tucson based on a recommendation from a member family.

And the scenery at the resort definitely made us feel like we were in the desert."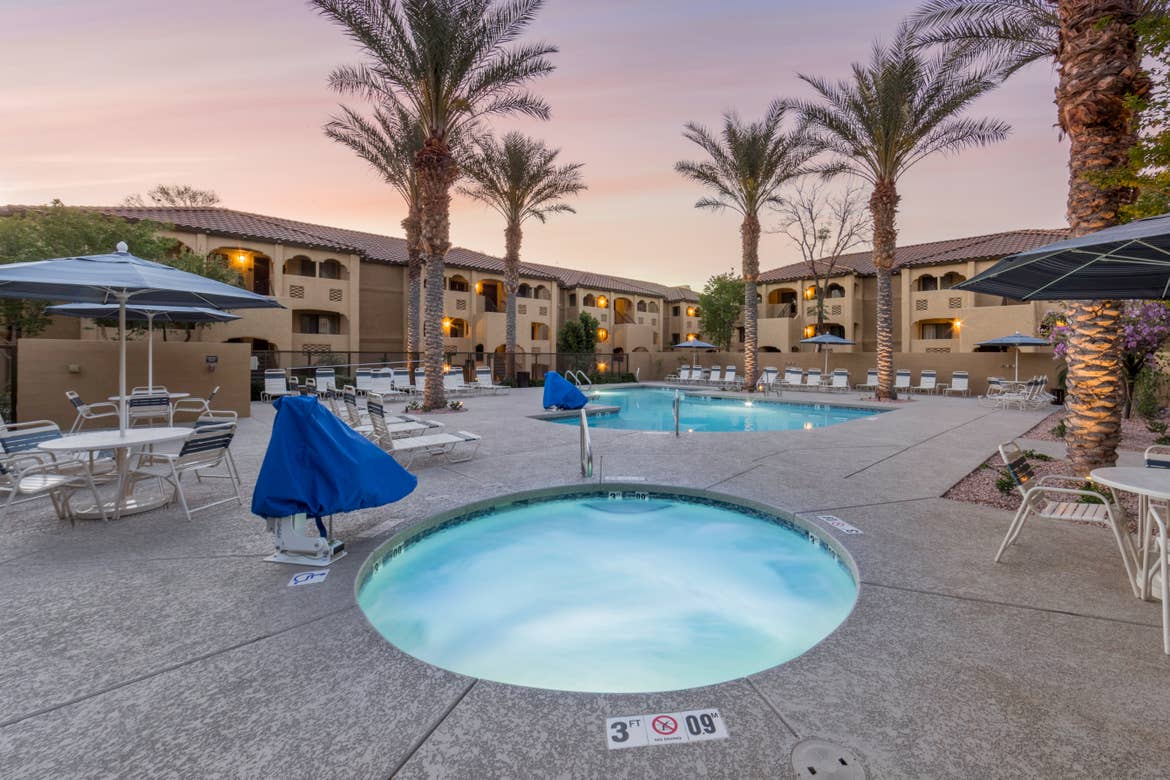 Our go-to relaxation spot at Scottsdale Resort.


Safety Measures in Scottsdale
"The city did a great job making us feel safe during our travels.
Businesses seemed to have best practices in place that followed CDC recommendations.
We went to many stores and restaurants and always felt like the establishments followed social distancing protocols and mask guidelines.
And at Scottsdale Resort:
In the lobby and common areas, everyone was required to wear masks … there were hand sanitizers throughout the lobby and resort grounds, too.
When we arrived, our villa had a door seal, so we knew we were walking into a clean and sanitized room.
All the pool chairs and tables were moved to make sure parties were spread out.
Guests were following social distancing measures."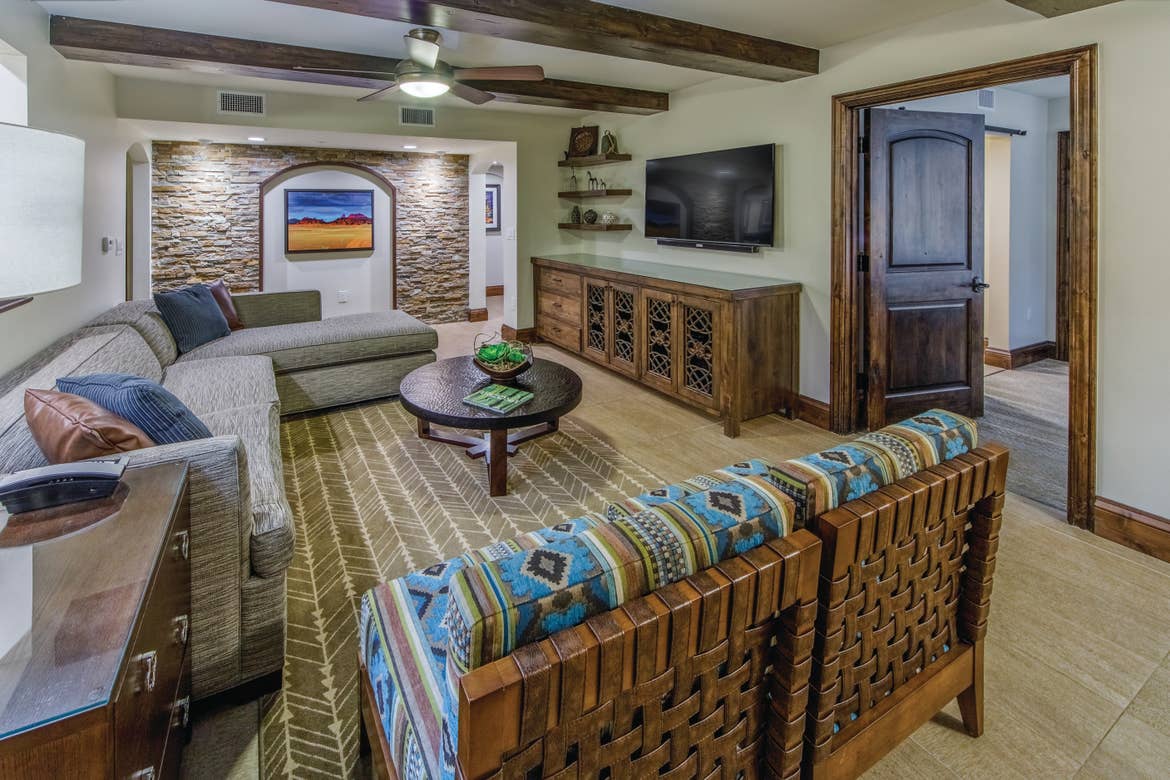 A Signature Collection villa at Scottsdale Resort
2. Costa Rica
Looking to take an international trip? This Central American destination has tons of unique outdoor experiences.

Tiffany, our Corporate Services Training Manager, did a great job capturing the beauty of Costa Rica from her recent trip below. You can almost picture yourself there!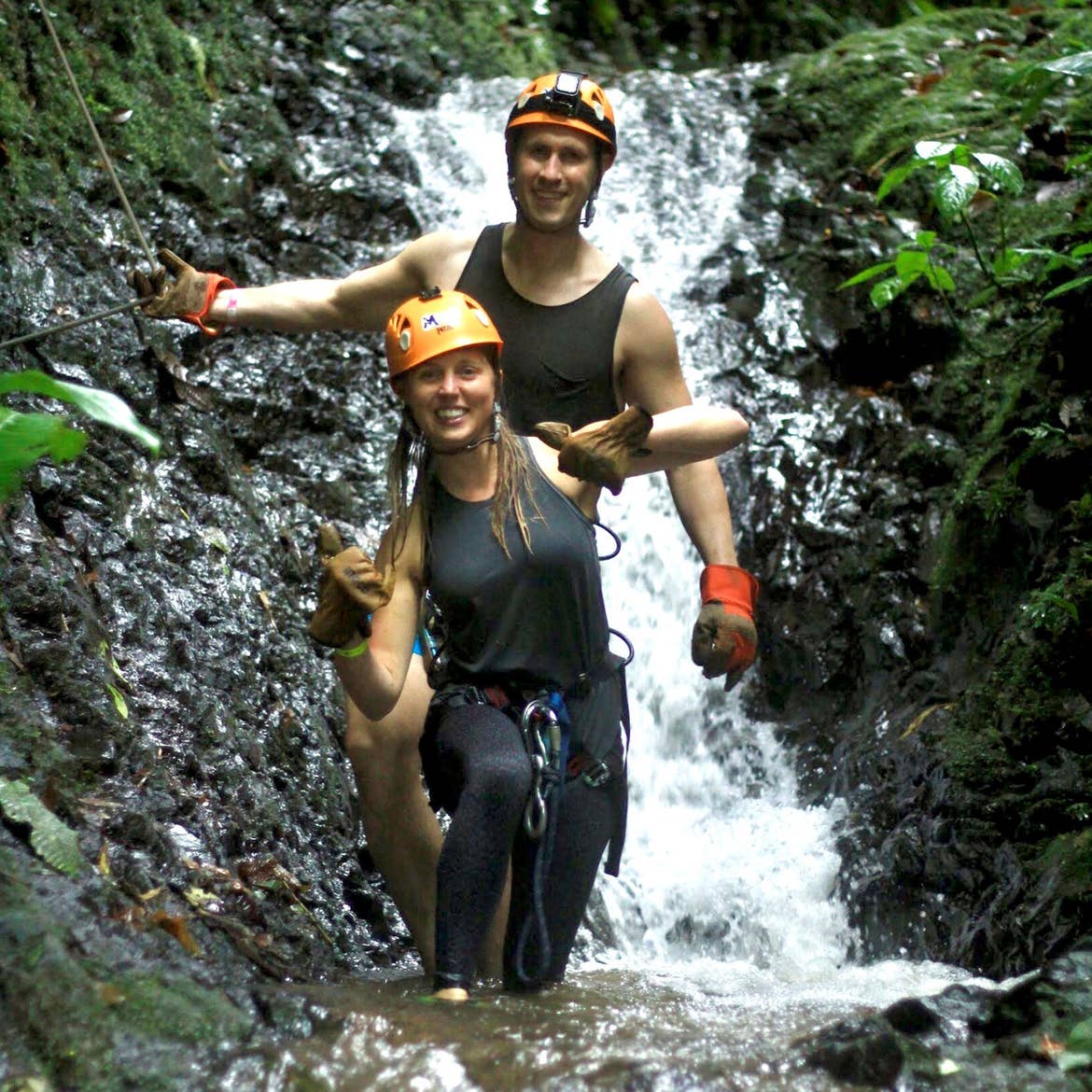 About Vacationing in Costa Rica
"Pura Vida, simply translated, means 'pure life.'

Exploring Costa Rica and spending time with Ticos (or natives) have taught me that Pura Vida is more than just a saying — it's truly a way of life!

It's all about optimism, happiness and embracing every step of life's journey. I highly recommend journeying to Costa Rica for the outdoor adventure of a lifetime!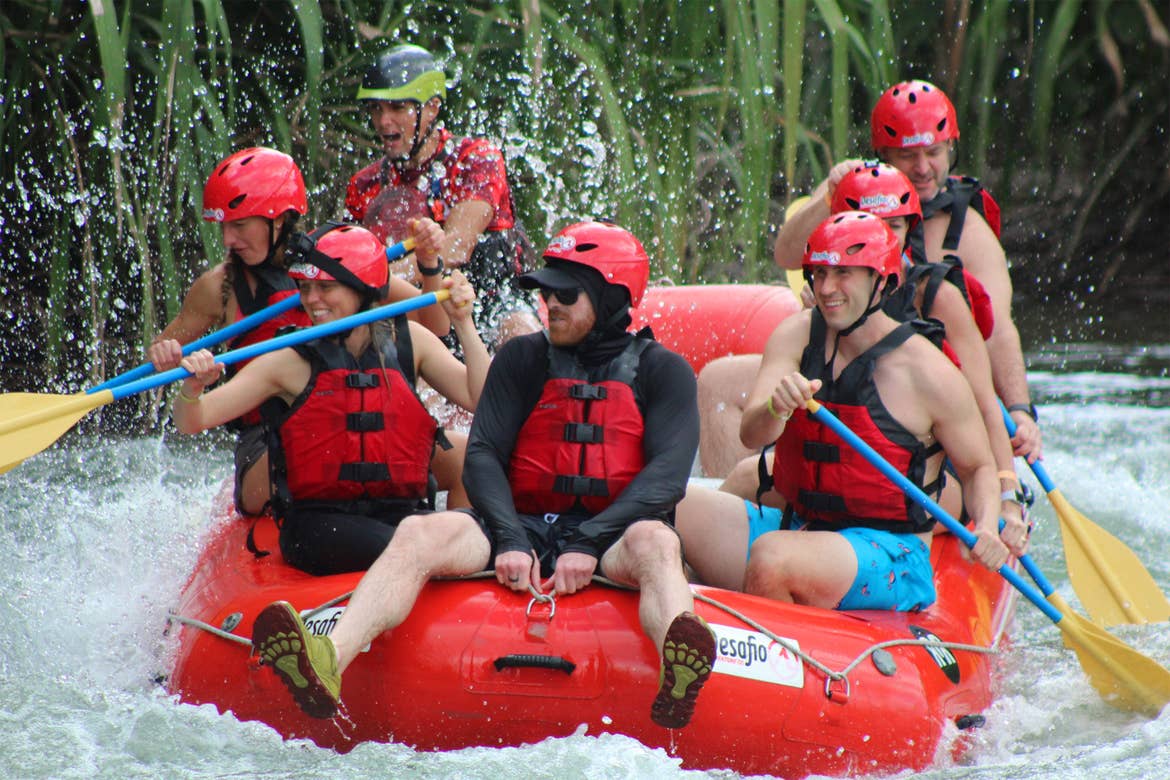 We spent the first half of our adventure in La Fortuna exploring the Arenal volcano region and taking in the beauty of the rainforest and natural world.

I immediately fell in love with the local way of living in harmony with nature. Ticos and Ticas respect the environment and live in partnership with nature, instead of against it.

(Did you know that more than 99% of the energy in Costa Rica is generated from renewable sources? That's incredible!)

Every adventure we enjoyed in Costa Rica was all about embracing the natural beauty of the environment while supporting conservation efforts."


Best Things to Do in Costa Rica
"In La Fortuna, we adventured by day and relaxed in the natural hot springs at night. I will never forget zip lining through the rainforest, taking in every moment of the adrenaline rush, and then relaxing in a natural hot river with a cold beer at night.

One of my favorite days in La Fortuna was when we repelled down waterfalls! Yes, repelling! It was crazy — a bucket list experience in every way.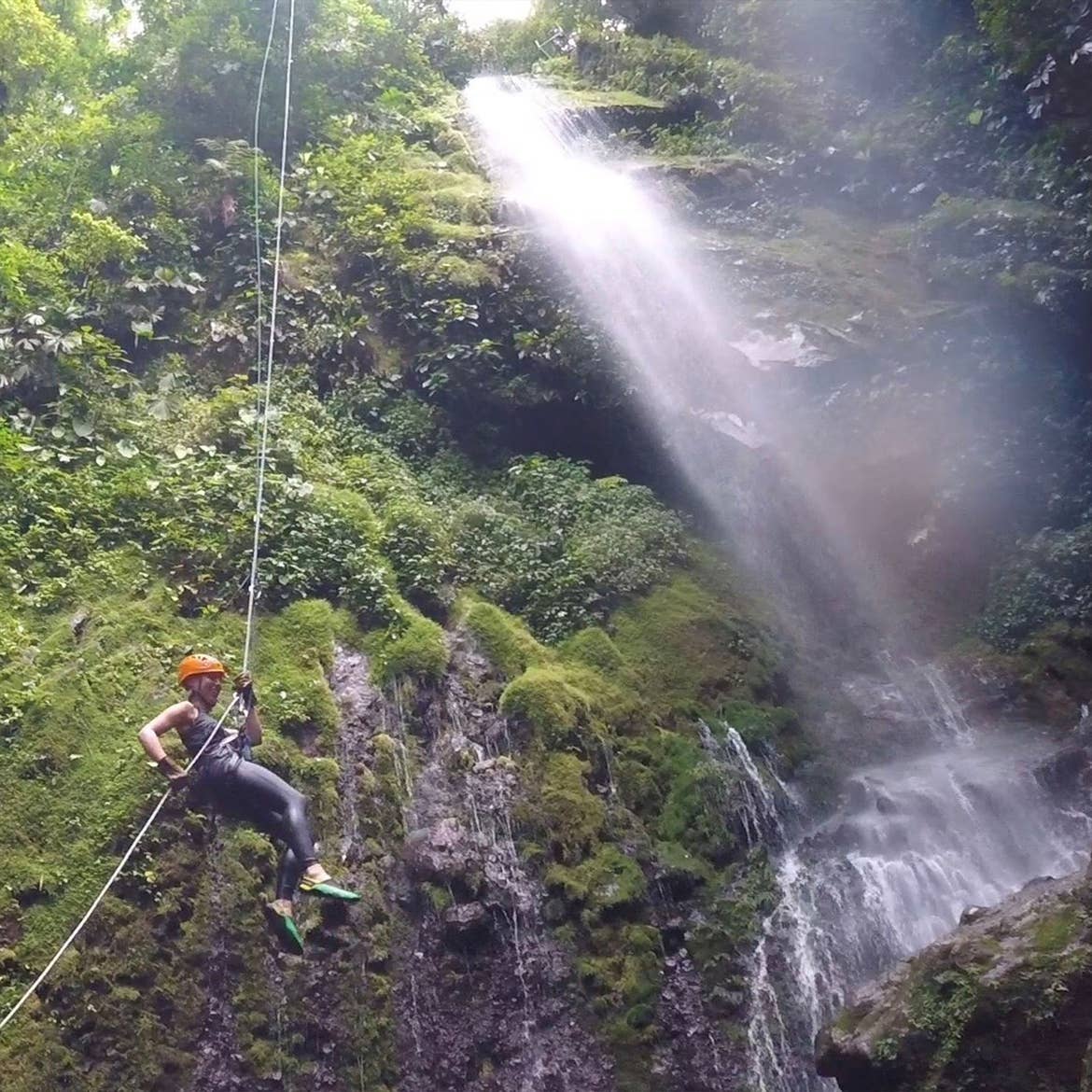 Oh, and how could I forget whitewater rafting?! A beautiful day spent on the river paddling, laughing and high fiving when our boat successfully made it through each rapid.

From La Fortuna, we traveled to Manuel Antonio to explore the Pacific Coast. Parque Nacional Manuel Antonio has unbelievable coastal views and is home to an abundance of wildlife, such as Capuchin, Howler and Squirrel Monkeys.

Imagine walking along a trail and a monkey swings right above your head in its natural habitat. So cool!

One of my favorite days was spent jumping off gorgeous waterfalls, which sent my adrenaline to new heights!"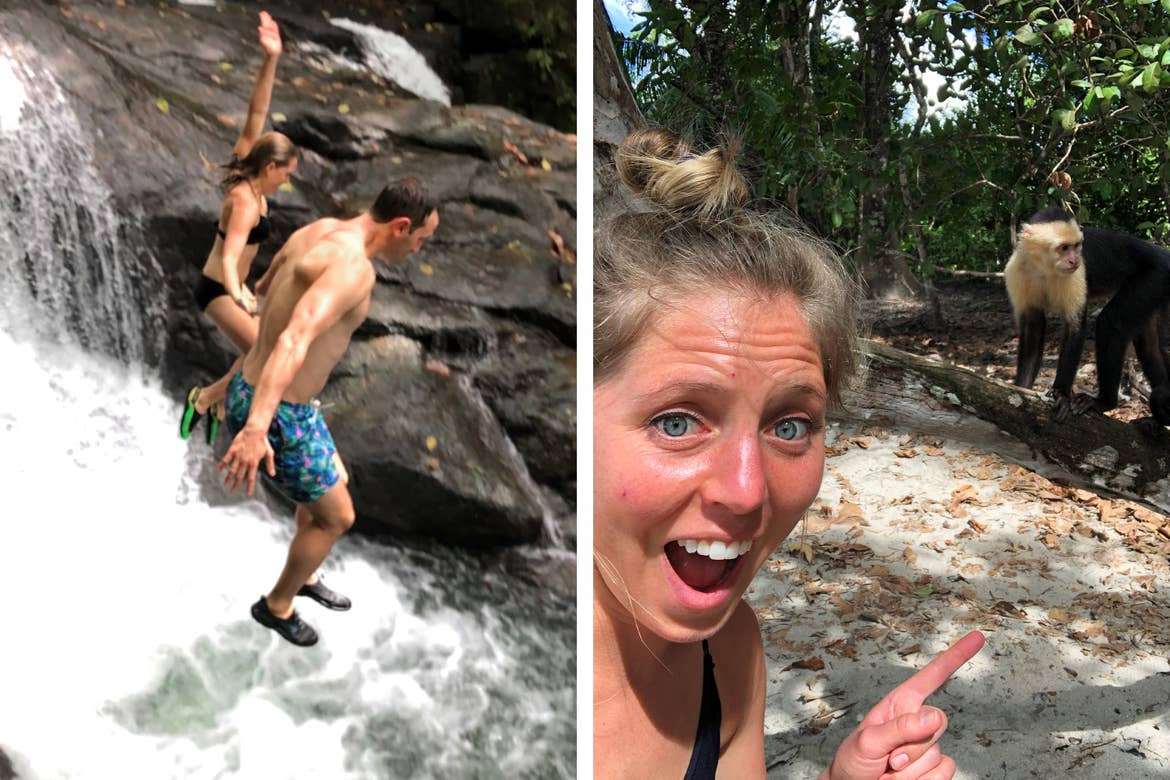 Where to Stay in Costa Rica
"If you're looking for the perfect blend of adventure, relaxation and comfort, Arenal Springs Resort & Spa is a great spot for your vacation. The resort is nestled at the base of Arenal Volcano in a prime location for exploring La Fortuna.

We were blown away by the amazing guest service, unbelievable volcano views, delicious meals and rejuvenating hot springs.

As for Manuel Antonio, definitely check out Costa Verde. It's a one-of-a-kind resort experience in the jungle canopy overlooking the Pacific Ocean. This resort embraces the true meaning of recycling by refurbishing old airplanes to create luxurious experiences.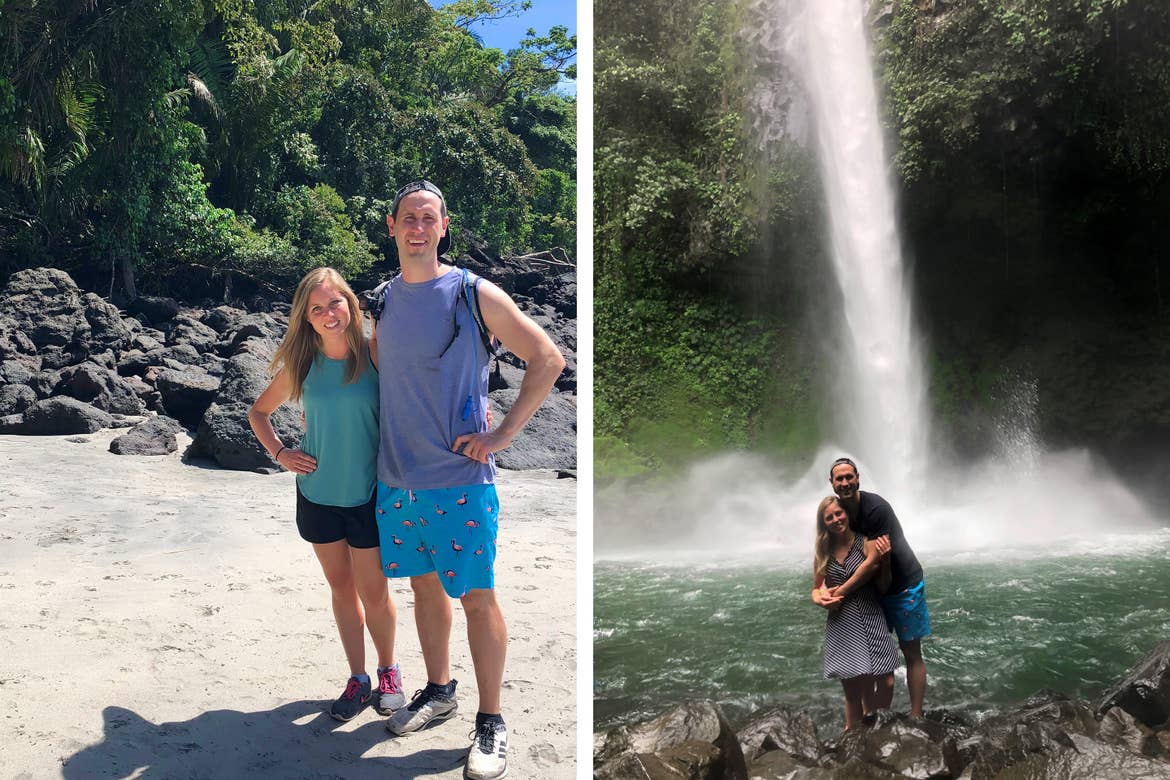 It has four delicious restaurants, including El Avion, a world-famous, must-see restaurant and bar that was built around a converted cargo plane and features renowned seafood dishes and the most spectacular sunset, ocean views.

My favorite part about Costa Verde was feeling completely immersed in nature. Walking around the resort felt like I was deep in the jungle as we spotted toucans, sloths, coatis and monkeys."


Safety Measures in Costa Rica
"I was beyond impressed with Costa Rica's safety protocols. More specifically, here are some of the measures we experienced:
Every establishment provided a hand-washing station at the entrance and required all guests to wash their hands before entering.
Our temperature was taken almost everywhere we went.
From the airport to the Arenal waterfall, all businesses were taking precautions to ensure a safe travel experience.
On our excursions, guides wore face masks and ensured all guests washed their hands consistently.
I am filled with gratitude for our local Costa Rican guides who kept us safe and smiling throughout every adventure."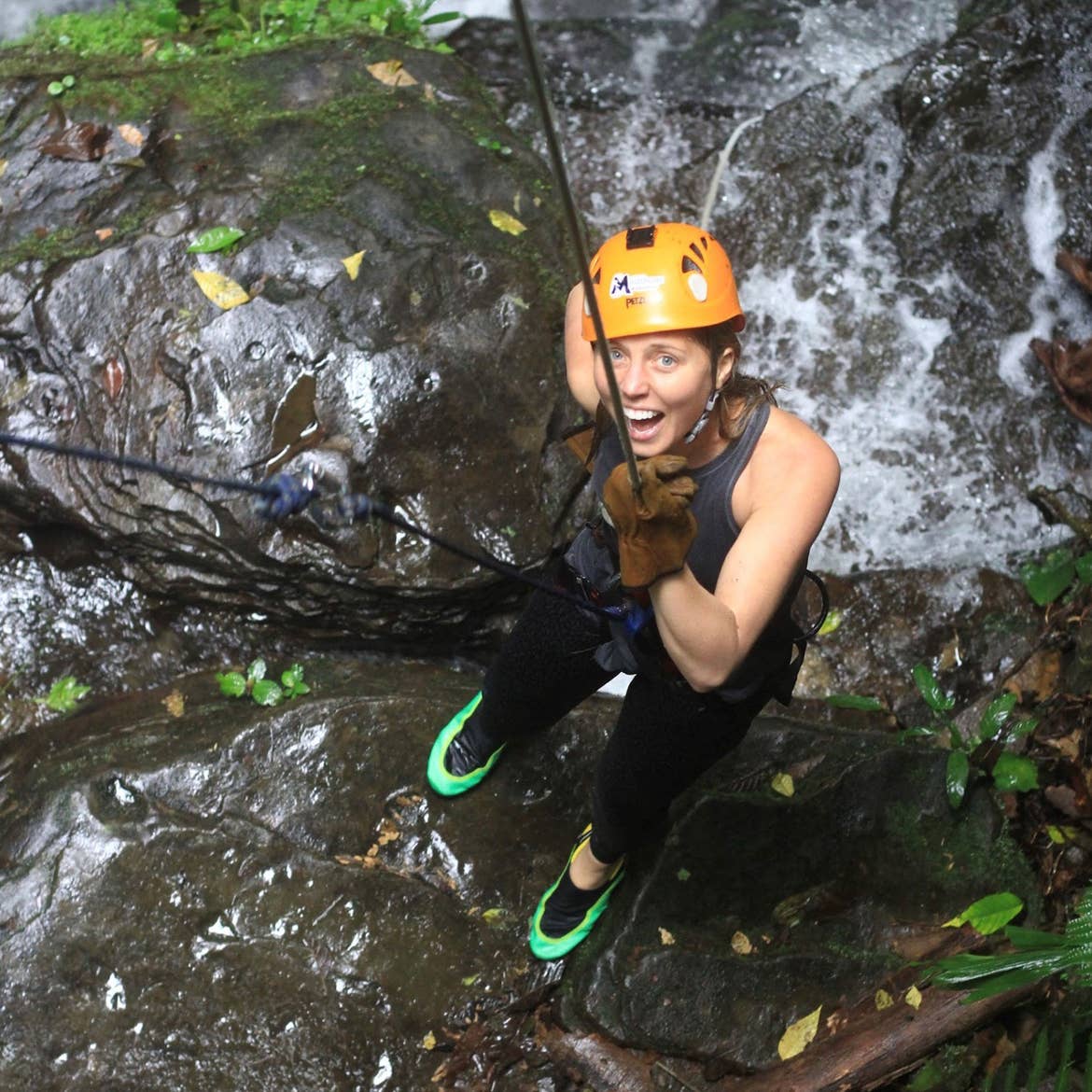 3. Asheville, North Carolina
There's a lot to love about Asheville. Incredible hikes with scenic views. A vibrant downtown area. Fun attractions. And tons of restaurants and breweries to discover.

Ashley, our Manager of Corporate Communications, has been to a couple of different places this past year, and she loved her trip to Asheville.


About Vacationing in Asheville
"With a trendy downtown area surrounded by mountains, Asheville is the best of both worlds. The Blue Ridge Mountains provide no shortage of outdoor activities, stellar views and wildlife.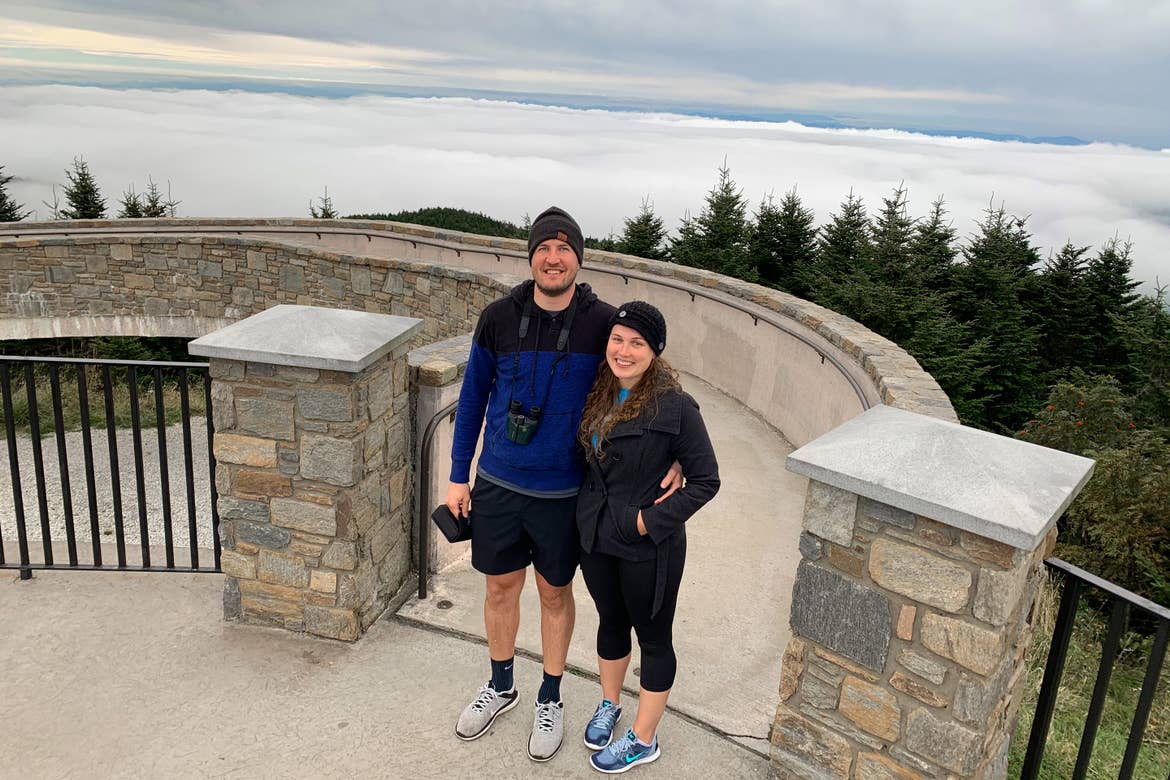 And the city is home to the Biltmore Estate, a must-visit spot with something for everyone."


Best Things to Do in Asheville
"I loved hiking Mount Mitchell, exploring the many, many breweries in downtown Asheville and spending an entire day at Biltmore Estate.

As one of the best Asheville attractions around, Biltmore is great for history buffs who can learn about the story behind the estate, the property boasts acres of gardens for nature-lovers and Antler Hill Village offers activities for the entire family — from the winery for parents to the farmyard for the kids.

Biltmore had plenty of safety measures in place, too, including:
Requiring face masks
Only allowing self-guided tours through the estate
Not running their usual shuttle service, likely because it would not allow for proper distancing
Limiting the number of people allowed into the small shops
Overall, we felt safe during our Biltmore visit. The property is huge, so there is plenty of space to spread out. And indoor locations that may bring crowds or large groups (like shops and the estate) had additional safety measures in place."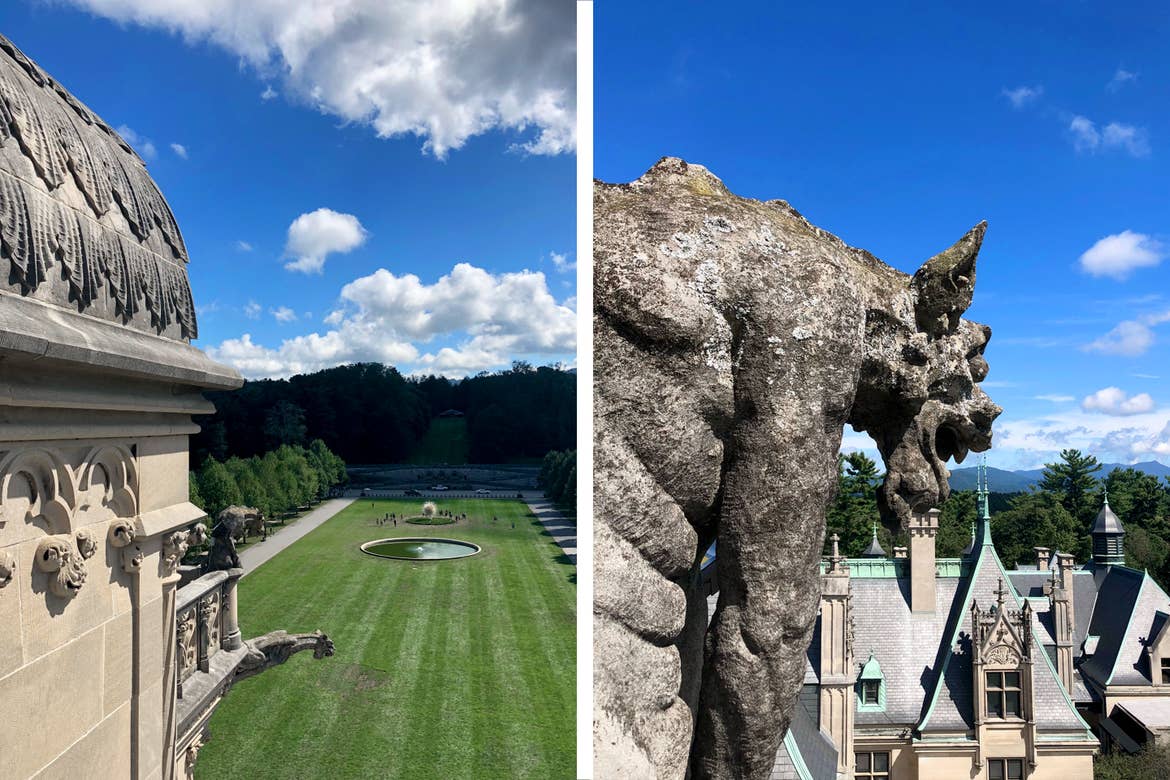 Where to Stay in Asheville
"We absolutely LOVED the Kimpton Hotel Arras! It's part of our IHG partner network and located right in downtown Asheville. Bonus: Our room had an awesome view of the city.

There's a nice bar on the first floor with an outdoor patio space right outside. The staff is very friendly and gave us plenty of great food recommendations within walking distance."


Safety Measures in Asheville
"Beyond the safety precautions at the Biltmore, we also felt very comfortable throughout Asheville. Some safety measures we specifically noticed included:
Masks are required indoors and outside when you can't maintain 6 feet of distance.
Everyone seemed to respect the need to distance and mask use was pretty widespread.
Restaurants and breweries were all requiring masks and taking extra steps, like spacing out tables and using paper or digital menus, to keep everyone safe."
4. Gatlinburg, Tennessee & Asheville, North Carolina Combo Trip
An avid traveler, Tiffany also vacationed much closer to home recently. She combined both Gatlinburg and Asheville for the ultimate mountain getaway and road trip from Florida. Hear about her travels below.


About Vacationing in Gatlinburg & Asheville
"If you love hiking and mountain air, I highly recommend planning a trip to both Gatlinburg and Asheville. These beautiful mountain towns are separated by just a short, picturesque 1.5-hour drive.

We started our trip in Gatlinburg, hiking and experiencing local attractions, and then we headed over to Asheville for more hiking, good breweries and incredible restaurants."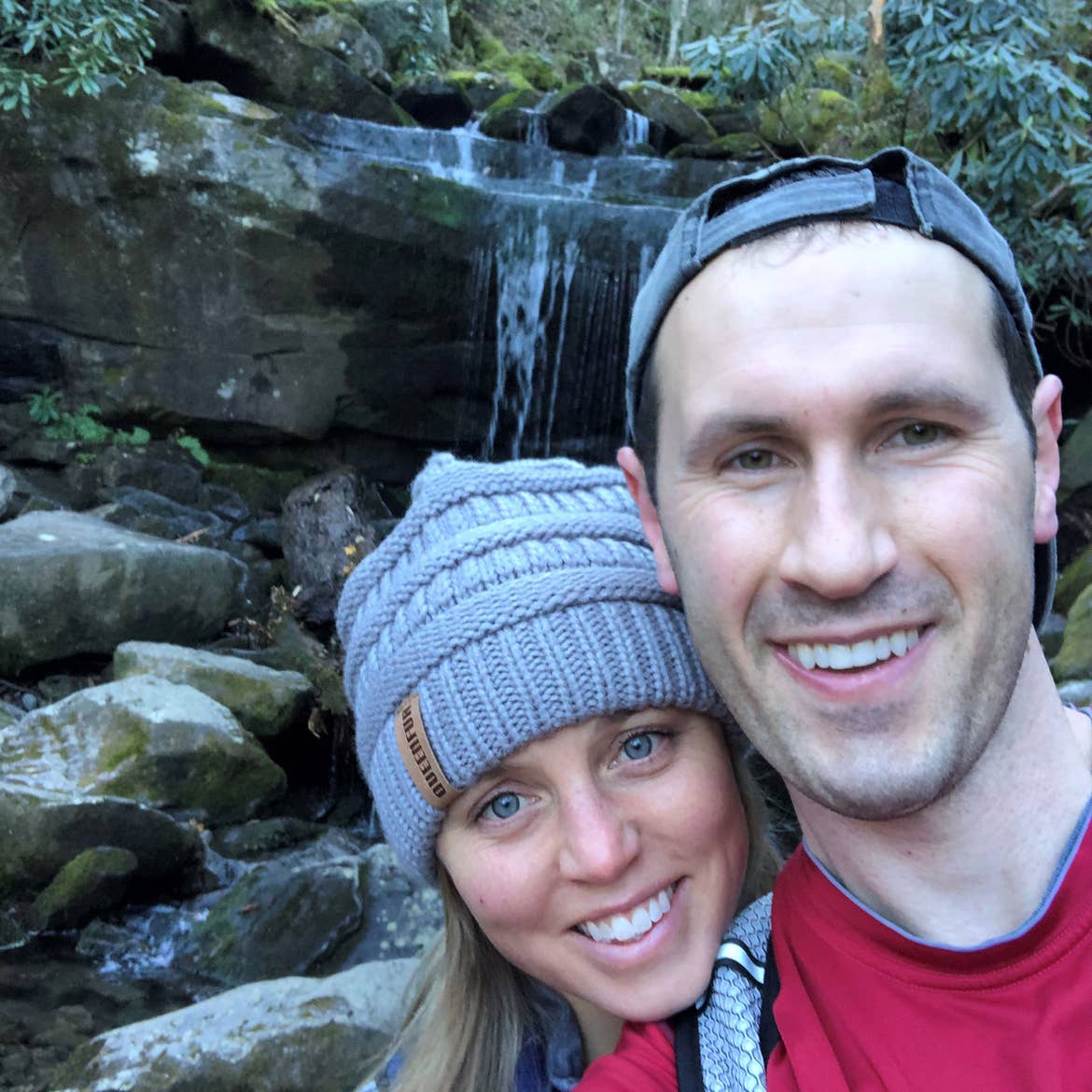 Best Things to Do in Gatlinburg & Asheville
"In Gatlinburg, we explored Great Smoky Mountains National Park. The cool morning air provided ideal hiking weather, and the afternoon sun was the perfect setting for exploring the town.

Specifically, the hike to Rainbow Falls was stunning! The view of the falls and the memories we made along the trail were worth every moment of the climb. (Insider tip: The most useful item we packed was a hydration backpack that we wore on every hike.)

We also rode the Smoky Mountain Alpine Coaster, which was a phenomenal adrenaline rush as our coaster car raced through the beautiful mountain scenery. (Insider tip: Groupon offered great discounts on the coaster tickets.)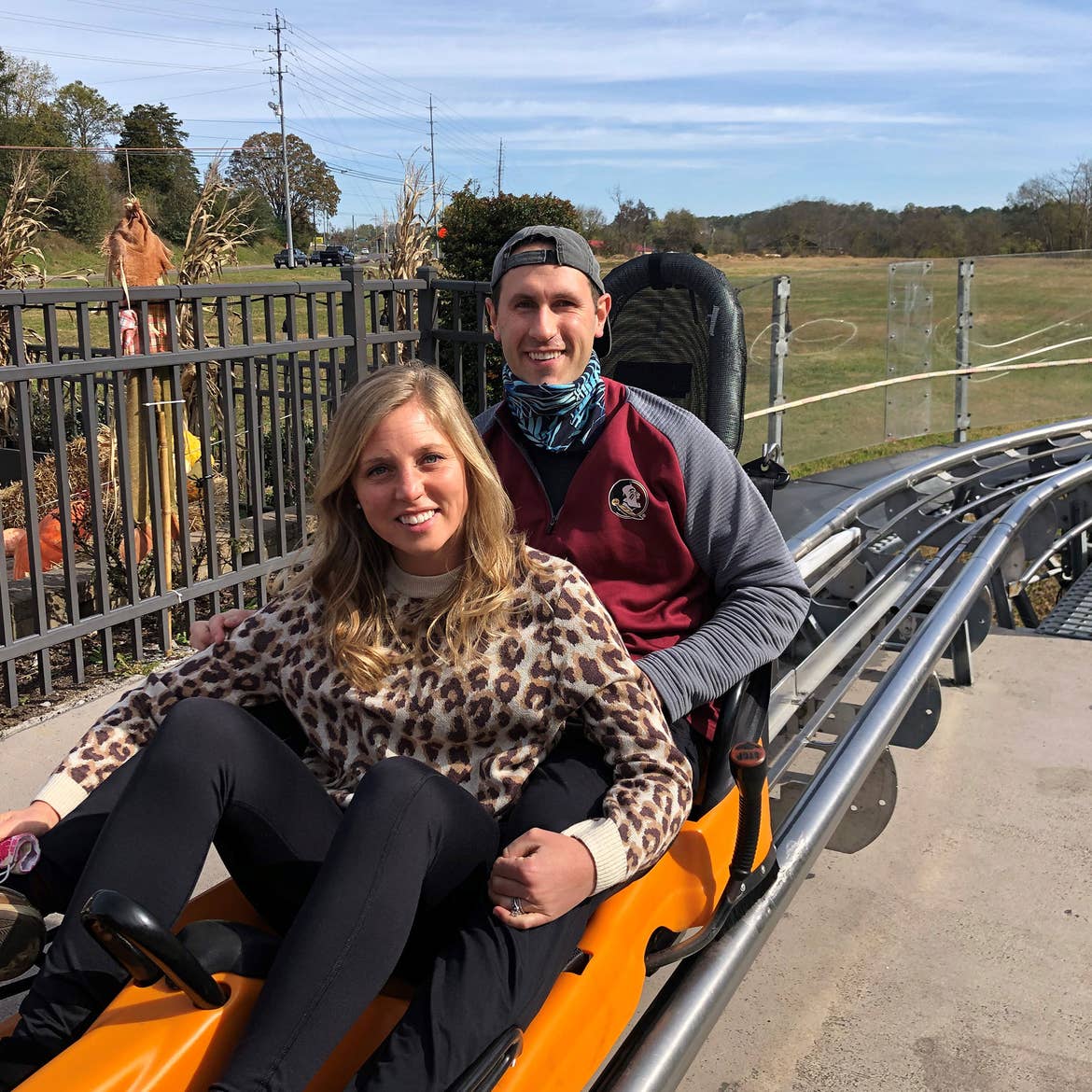 Getting ready to see the Smoky Mountains in a totally different (and VERY exciting) way.

In Asheville, we hiked the astounding Blue Ridge Mountains by day and explored local restaurants and breweries by night.

One of my favorite days in Asheville included hiking to eight beautiful waterfalls in DuPont State Forest, and then relaxing on the lawn of Bold Rock Mills River Cidery, sipping on a refreshing cider and jamming out to live music.

I'm so grateful for the memories my husband and I created on this mountain adventure. Nothing beats the peace and serenity of the mountains."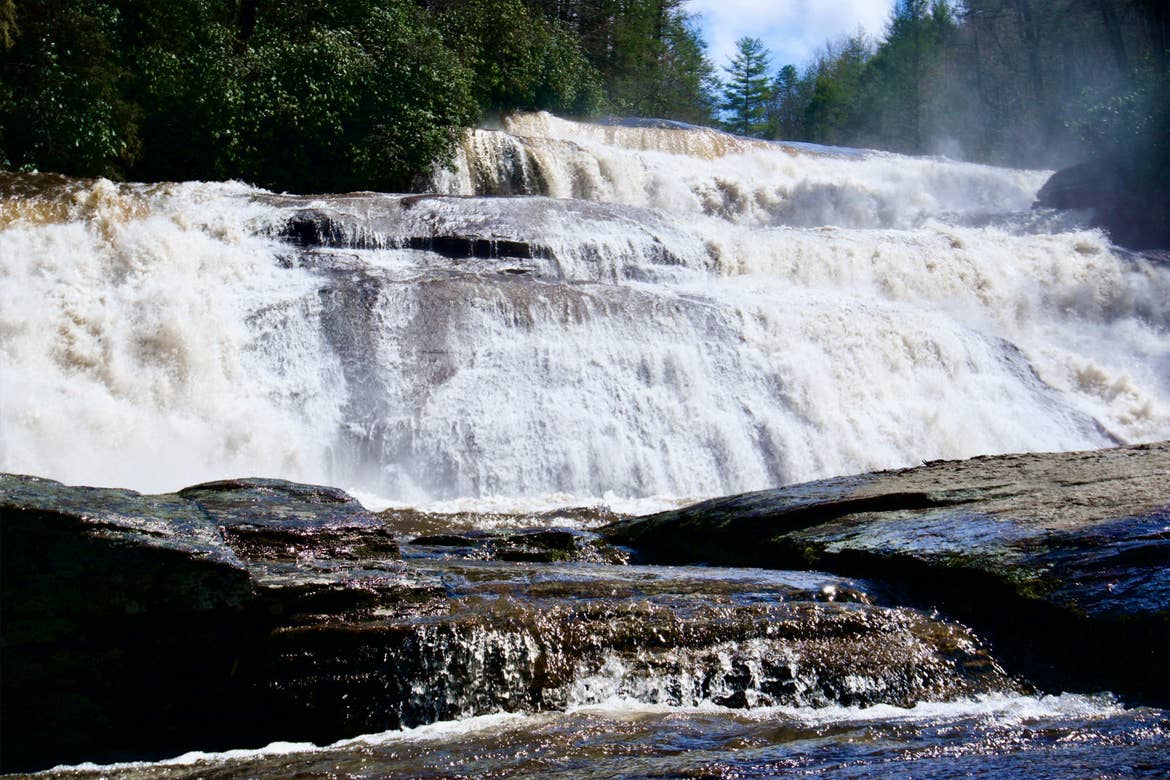 Where to Stay in Gatlinburg & Asheville
"In Gatlinburg, we stayed at Smoky Mountain Resort, and we absolutely loved our mountainside villa — complete with a full kitchen, beautiful bedroom, jacuzzi bathtub and a cozy family room.

Our favorite feature was the warm gas fireplace where we sipped coffee every morning and hot chocolate and wine every night. And how can I forget the unbelievable mountain view from our balcony? Absolutely stunning!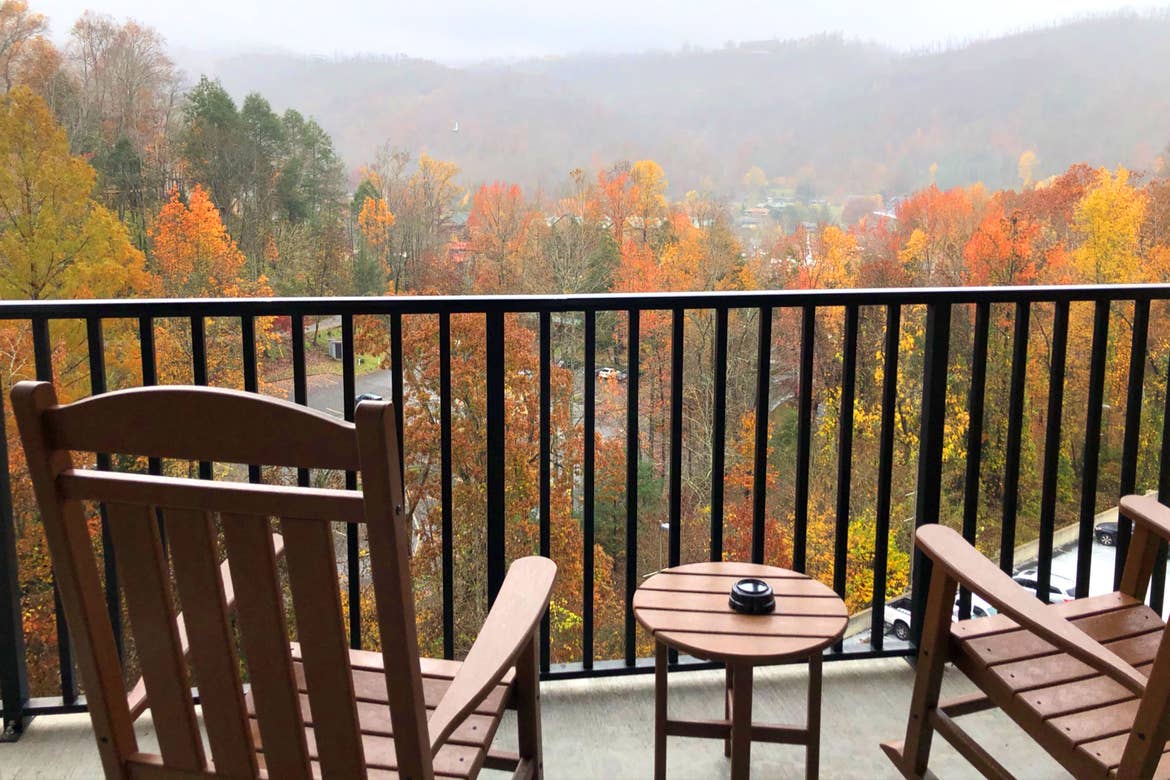 Balcony views at Smoky Mountain Resort (pairs really well with coffee, hot chocolate or wine).

(We felt very safe staying at this property, too. They did a great job implementing the Safe Travels program to ensure cleanliness and ample social distance around the property. We also felt an elevated level of safety since our villa included our own family room, kitchen and balcony.)

In Asheville, we stayed at the Kimpton Hotel Arras. This beautiful IHG hotel is located in the center of downtown, perfectly situated for a short walk to all the local restaurants and breweries.

This hotel made us feel safe from the moment we arrived. It was spotless, and the team members went above and beyond to ensure our safety.

They even delivered an espresso machine and keepsake mugs to our room since they no longer provided coffee in the lobby (to eliminate shared touchpoints)."


Safety Measures in Gatlinburg & Asheville
"Both cities made us feel incredibly safe throughout our trip. Gatlinburg and Asheville are both filled with outside adventures that provide ample social distance and safety.

For example, in Asheville:
They required face masks indoors at all times and outdoors where 6 feet of distance can't be maintained.
And all the restaurants provided outdoor dining options.
Both these towns are great for adventuring in a safe way."
5. Harrisonburg, Virginia
Harrisonburg is one of Virginia's best-kept secrets, tucked away in the state's Shenandoah Valley. With gorgeous views and places to kick back outside, it makes a great COVID-friendly vacation idea.

Here's what Ashley had to say about her Harrisonburg getaway.


About Vacationing in Harrisonburg
"The historic downtown has incredible dining options and even some breweries — many providing outdoor seating.

Shenandoah National Park also offers plenty of stunning mountain views and scenic hikes, and you can easily spend an afternoon at one of its wineries, enjoying the great weather.

Plus, Luray Caverns, the largest cavern in the eastern U.S., is a short drive from Harrisonburg."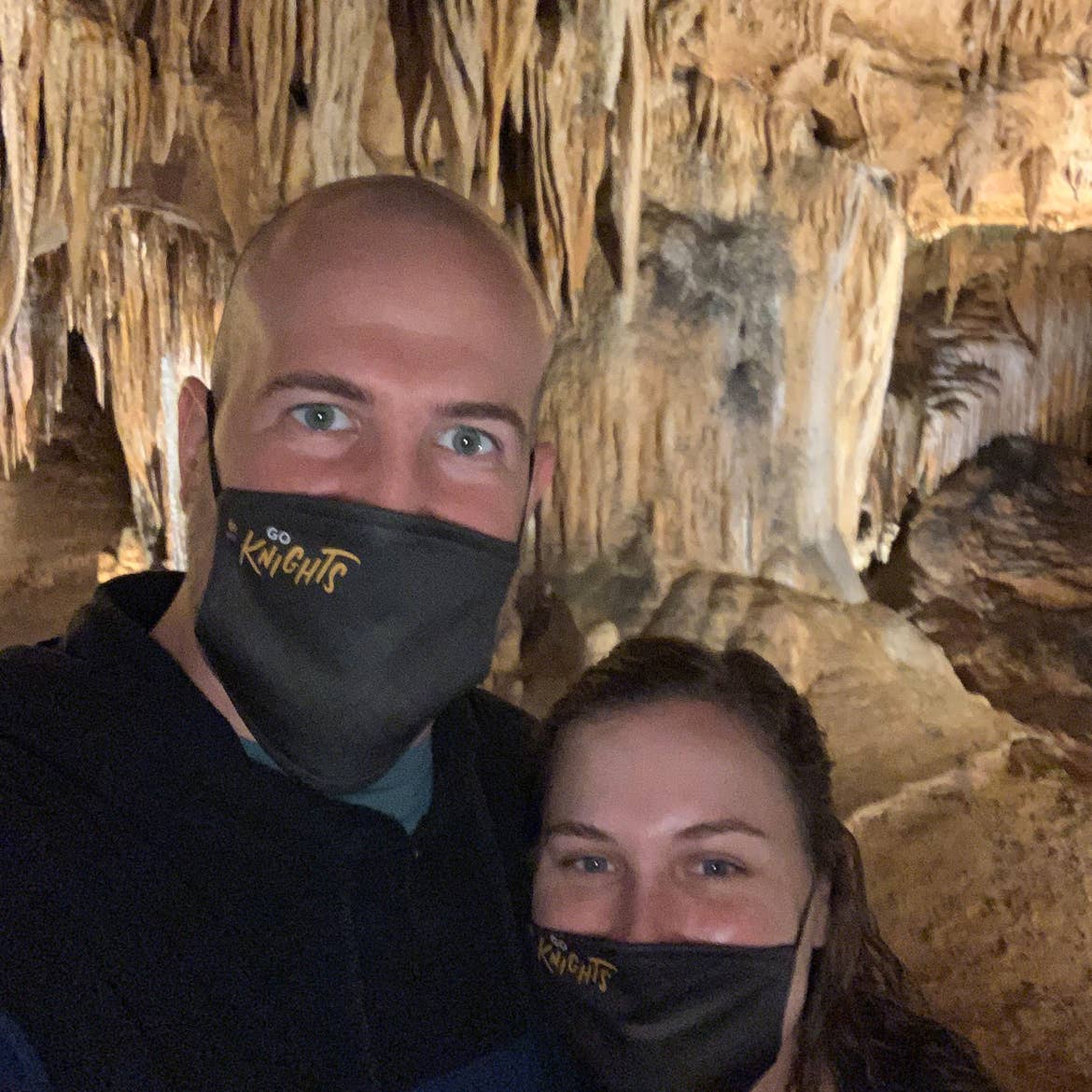 Best Things to Do in Harrisonburg
"I loved the wine tasting at CrossKeys Vineyards and Winery. Their safety measures included:
Requiring face masks unless you were eating or drinking
Being seated at a table for wine tastings (as opposed to standing around a bar like many wine tastings usually do)
Spacing out tables
Offering a ton of outdoor seating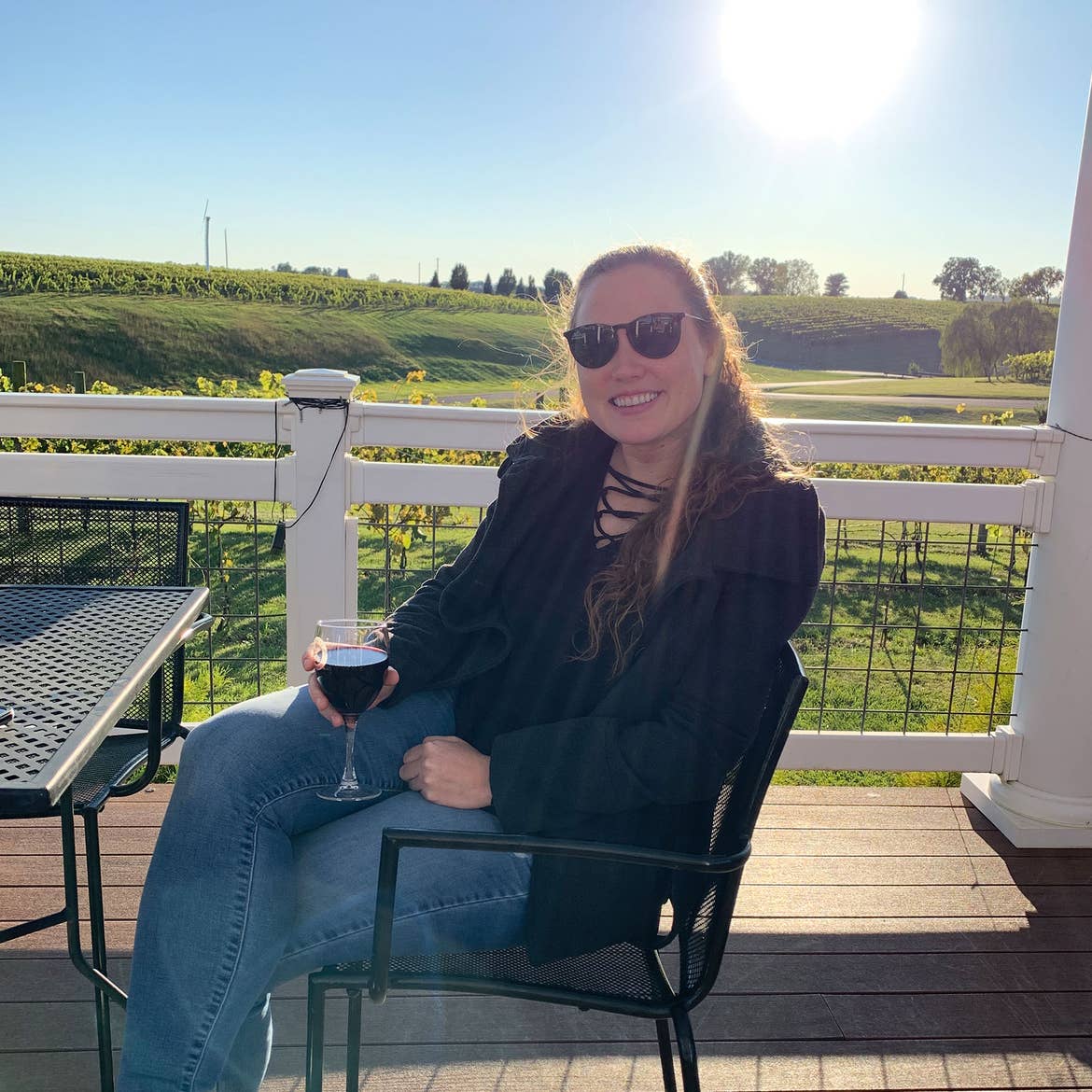 Enjoying great wine and gorgeous scenery at CrossKeys Vineyards and Winery.

We also spent some time exploring Luray Caverns on our trip, which was great. Because it's all indoors, masks were required throughout the entire tour.

And as for venturing around Shenandoah National Park, I would specifically recommend riding along Skyline Drive and hiking Hawksbill Summit and Bearfence Rock Scramble.

The hiking trails in Shenandoah weren't crowded at all, even on the popular ones. If you want to be extra cautious though, I recommend checking the number of cars parked at the trailhead before beginning."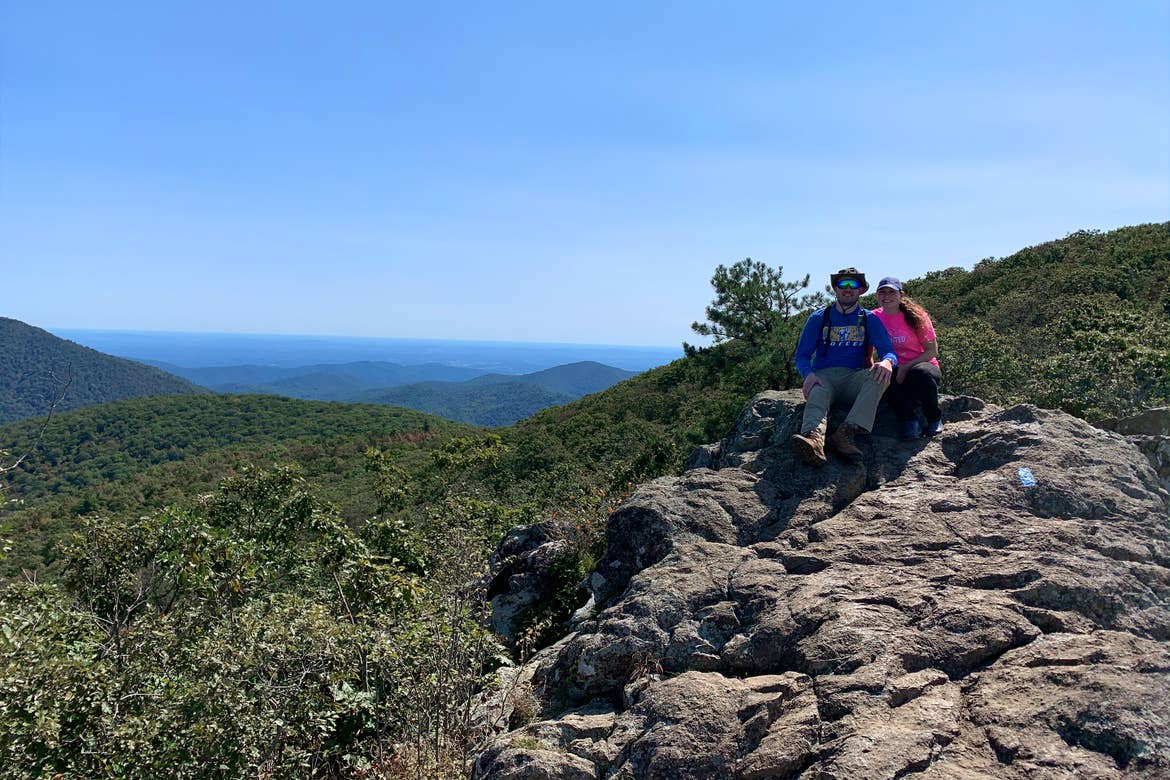 Where to Stay in Harrisonburg
"We stayed at a partner network hotel, the Holiday Inn Express Harrisonburg, which is a short drive from downtown and right near one of the major highways. That made it a good starting point for all the various spots we ventured to in the Shenandoah Valley area.

Plus, we were able to start each day with free coffee and breakfast. While the buffet was modified to keep it safe, we still enjoyed a decent spread of food (shout out to the biscuit sandwiches, our favorite)."


Safety Measures in Harrisonburg
"Harrisonburg is a great place to visit during COVID-19 specifically because:
There are many safety measures in place.
The location lends itself well to spending plenty of time outside.
When we spent time in the downtown area, it wasn't busy or over-crowded and many people wore masks."
6. Murphy, North Carolina
This one's from me(!), Tori, your resident Checking In Blog Editor. If you're wanting a quaint, off-the-beaten-path town in the mountains, Murphy, North Carolina, will definitely do the trick.

I visited Murphy last year with my sister and nieces, and it was just what we all needed.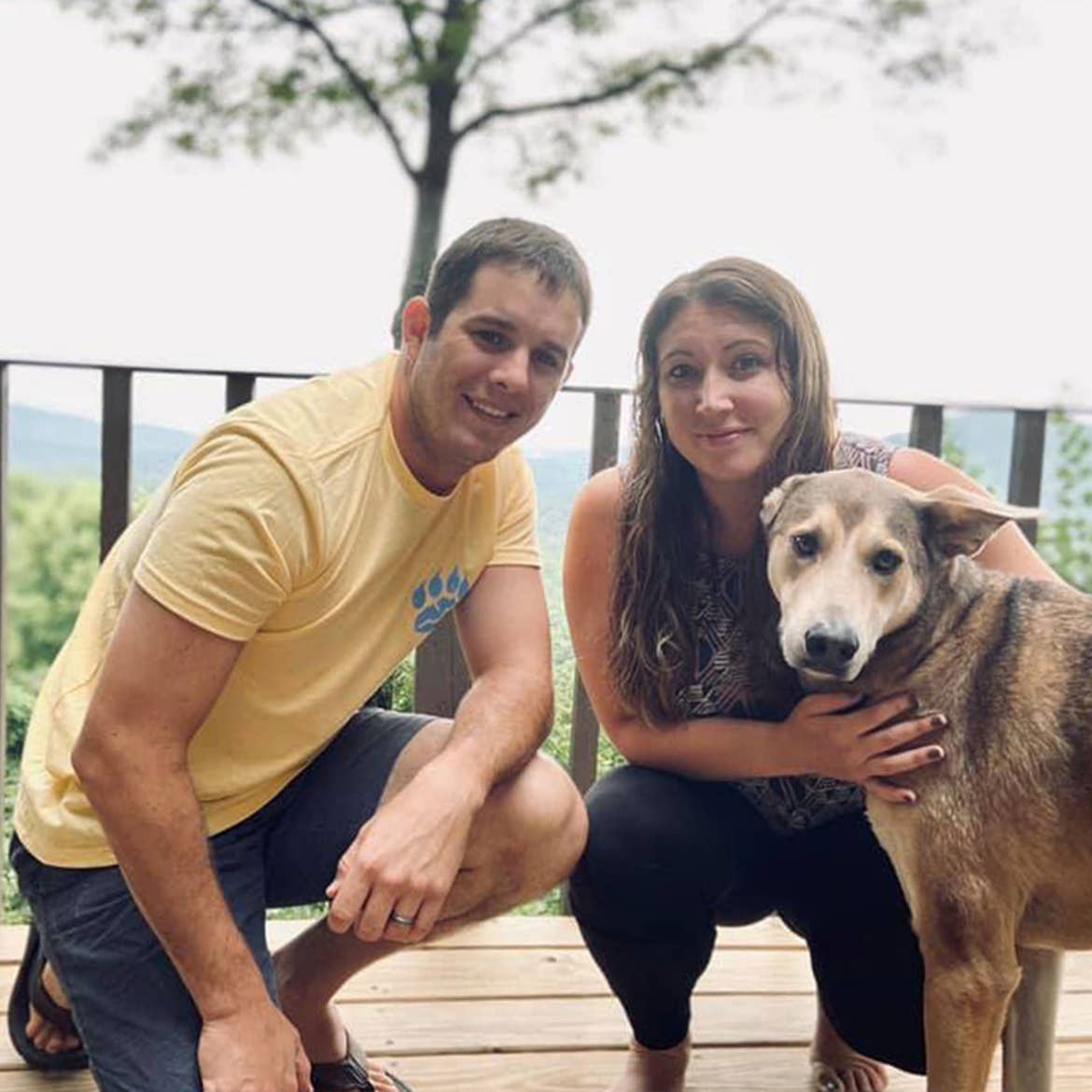 About Vacationing in Murphy
My sister and I were looking for somewhere secluded, where we could enjoy a cozy cabin with a gorgeous view of the Blue Ridge Mountains.

After a little research, Murphy ended up at the top of our list because it was a good spot for both of us to road trip to (she's in Virginia, I'm in Florida).

We had absolutely nothing planned for this vacation. We just wanted to enjoy our time with each other in the cabin, playing games, watching movies and eating home-cooked meals.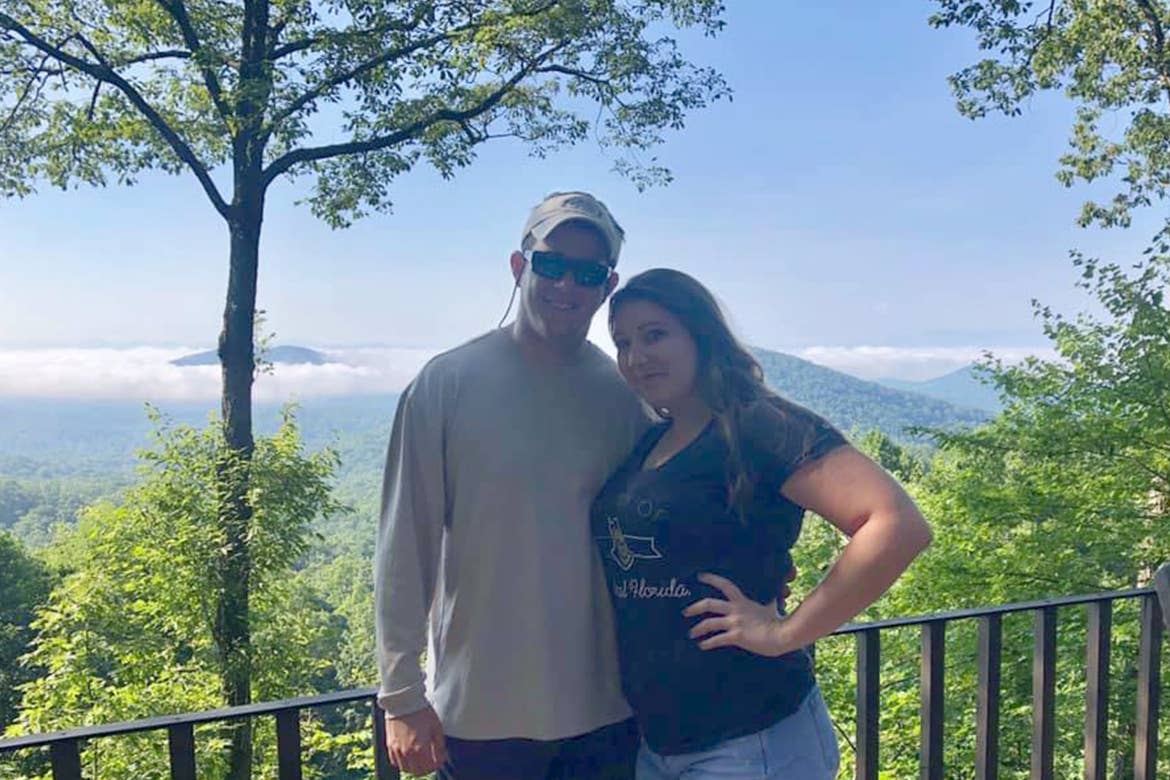 Best Things to Do in Murphy
My favorite part of our mountain getaway was sitting on the cabin's rocking chairs, looking out over the mountains and sipping coffee in the morning (and wine at night).

To get outside and enjoy the sunshine (and gorgeous weather), we ended up going to a little trout farm and gem mining spot to take my nieces fishing and mining for the first time.

It was SO much fun. I loved watching their eyes light up as they caught tons of fish and found brightly colored gems in their mining baskets.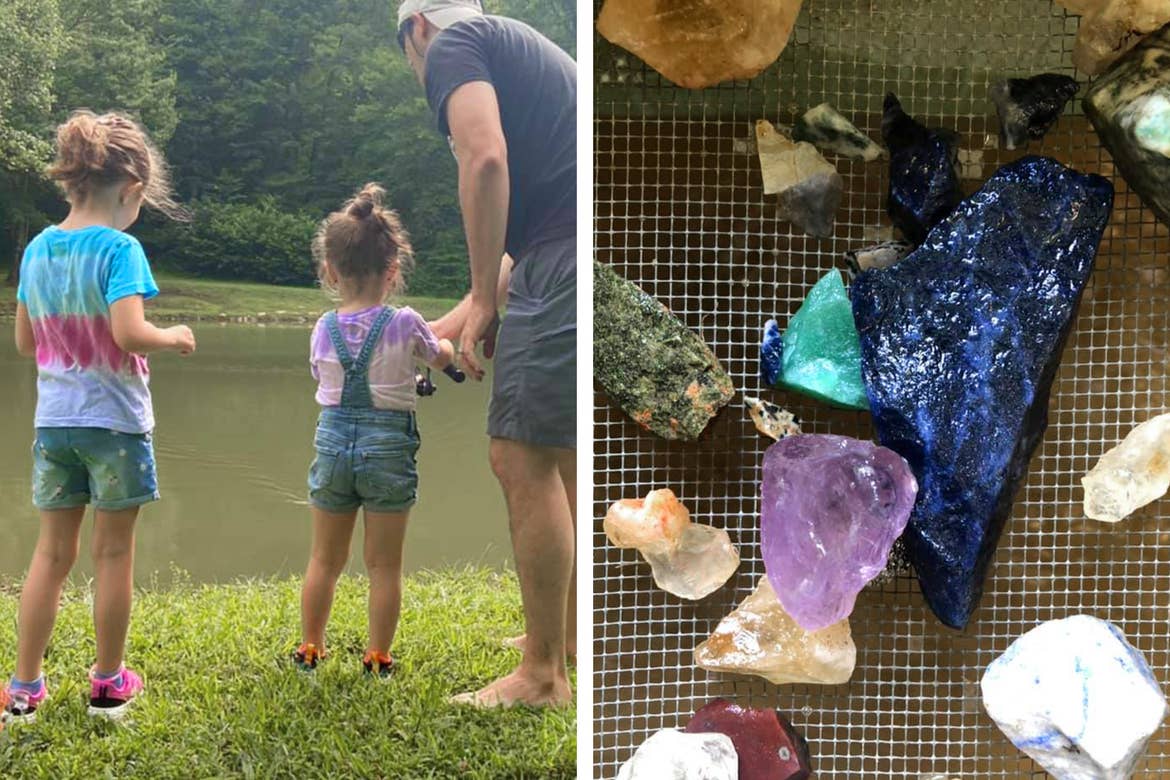 Aside from that, there's also a surprising number of breweries near this small mountain town. We stopped by Grumpy Old Men Brewing to pick up a six-pack and the beer was great."


Where to Stay in Murphy
If you like staying in a hotel, there's a Holiday Inn Express & Suites right in Murphy. And if you're wanting even more seclusion, there are plenty of cabin rentals on Airbnb and VRBO.


Safety Measures in Murphy
Honestly, we didn't leave our cabin too much and we kept to ourselves most of the time, which we felt was the safest thing to do.

When we did go to the trout farm and gem mine, we wore masks and sanitized frequently; there were a few areas to sanitize and wash your hands."
7. Grand Canyon, Arizona
Grand Canyon National Park is a big bucket list destination that everyone should consider visiting at least once. It's especially great if you're taking a road trip to hit up Southwest sites like New Mexico monuments and Utah national parks.

Check out more about Noemi's Arizona adventures below.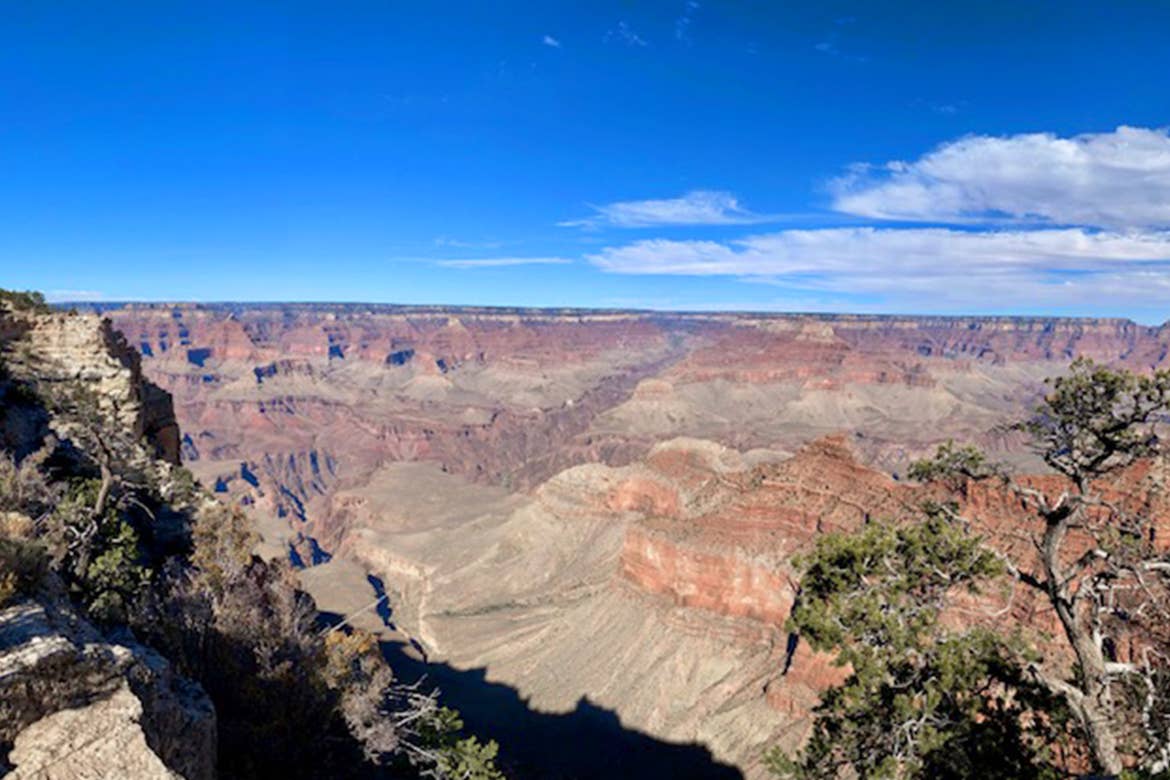 About Vacationing in the Grand Canyon
"This national park has so much natural beauty. I wanted adventure and serenity on this trip, so we chose to complete the full rim hike trail.

It was a 13-mile hike that stretched across the South Rim of the Grand Canyon. It was beautiful, but definitely a bit challenging.

We saw wildlife, which included deer and a few different bird species, and trees that we couldn't identify (but we had a lot of fun trying to guess what critters and animals would feast on their fruits and berries).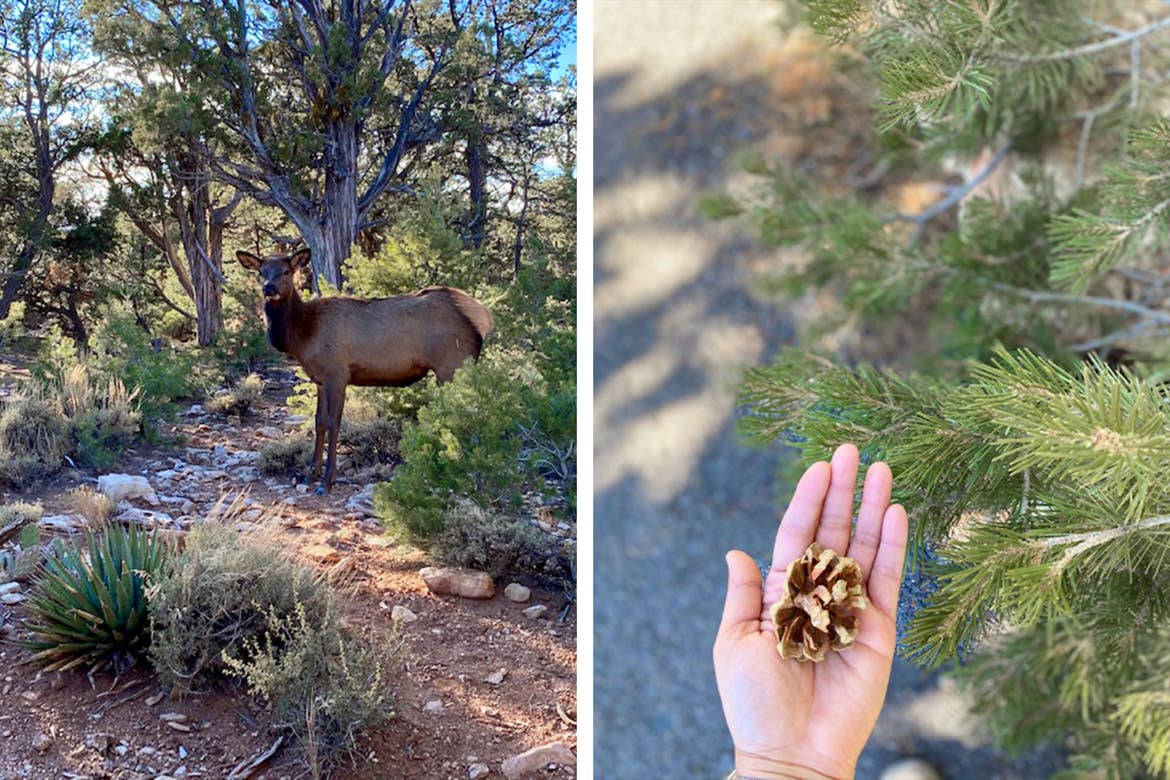 We also used the convenient shuttle service to take us throughout the park to different trailheads to maximize our time."


Best Hiking Trail in the Grand Canyon
"The 'Ooh Aah Point' has got to be our favorite hike! We felt like we were walking amongst the dinosaurs (or at least seeing what they saw at one point).

Our boot camp classes really paid off because we had to descend and then climb an elevation of about 600 feet, so make sure to bring a hiking stick! The views from this hike were impeccable and this is where we truly felt one with the earth."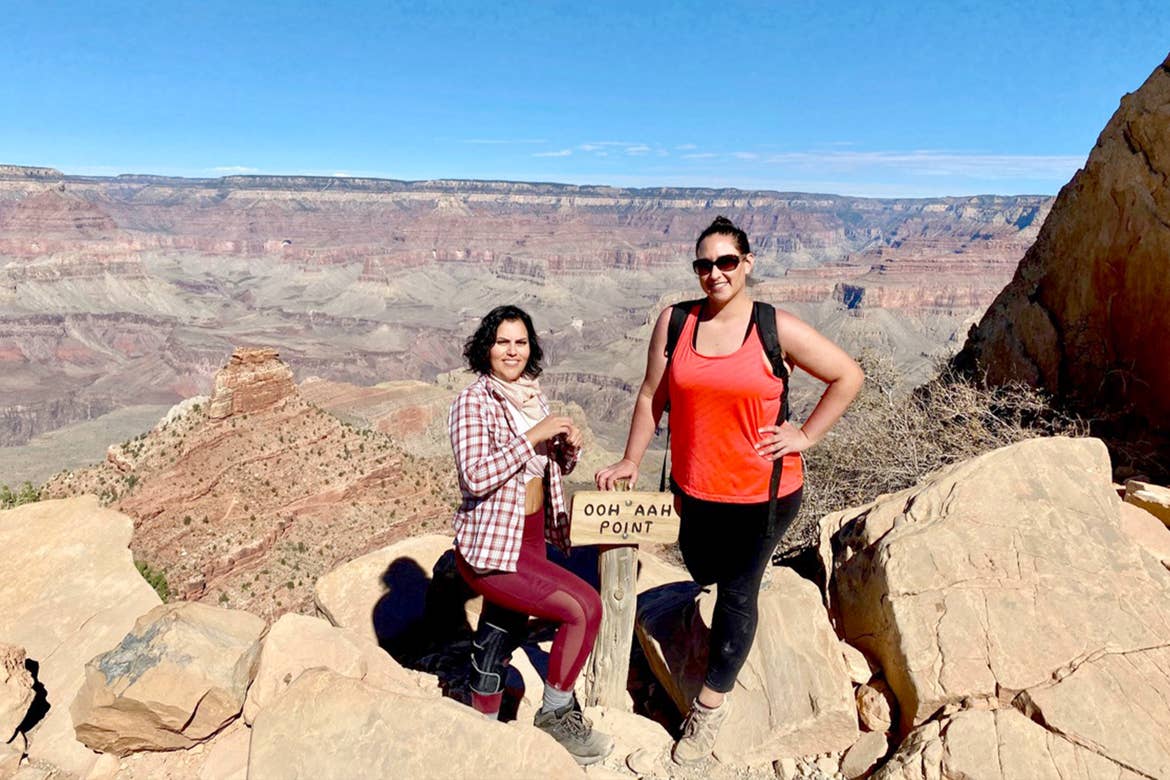 Where to Stay in the Grand Canyon
Like she mentioned above, Noemi stayed at our Scottsdale Resort and took a day trip over to the Grand Canyon from there, which was about 3.5 hours. If you're looking for a great Southwest desert escape, definitely check out Scottsdale for your central home base.


Safety Measures in the Grand Canyon
"As for safety measures:
They had a contactless way to buy your day pass. We stopped at the gate house, picked up a brochure and scanned the QR code to pay for it.
The park capacity was reduced, and we experienced a low guest count during bus transfers, between trailheads and on the trails themselves.
There was a cool gift shop and observatory on one of the trailheads, and they allowed a few people in at a time and enforced guests to wear masks and socially distance.
We felt extremely safe during our trip to the Grand Canyon and would love to come back to explore more of it."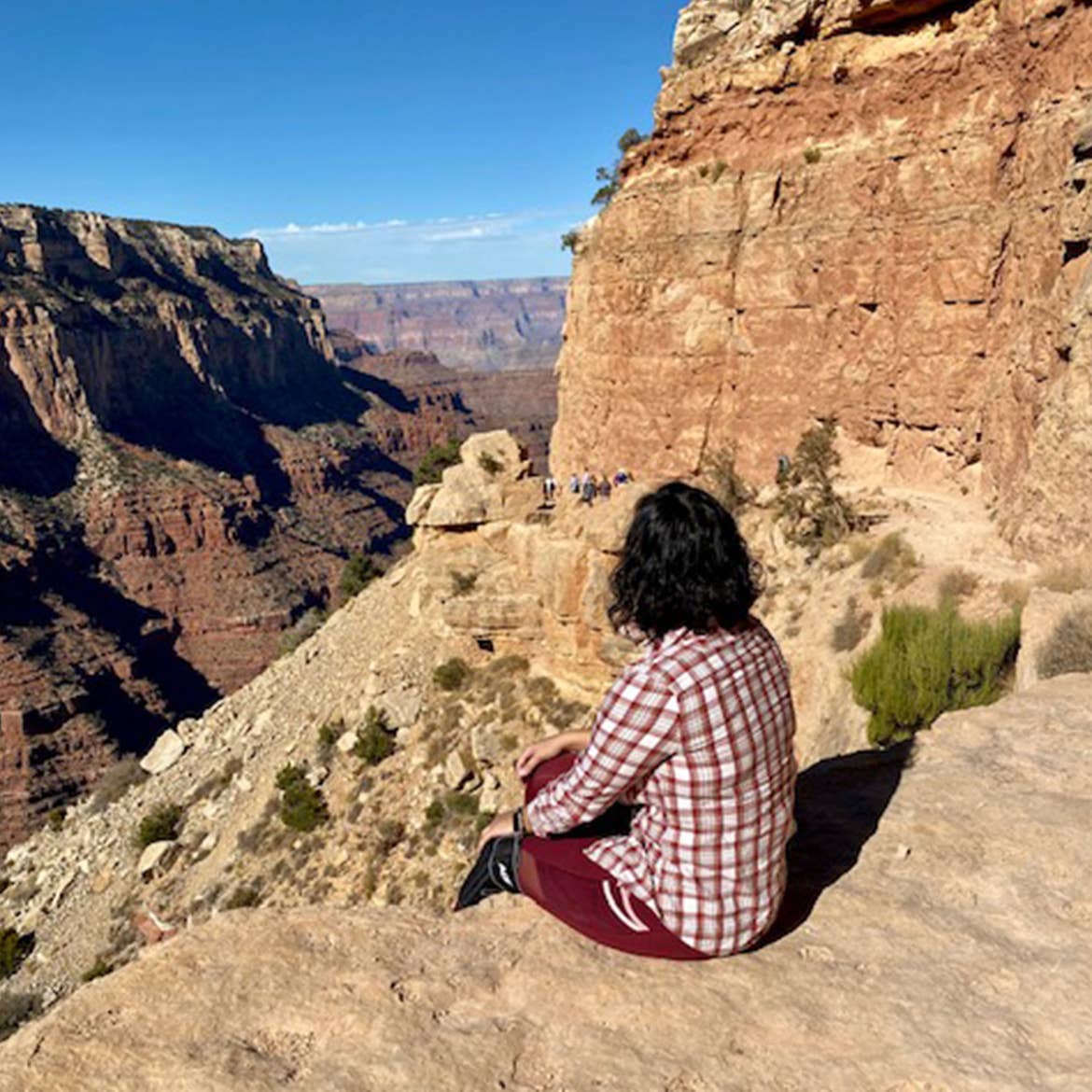 8. Savannah, Georgia
Savannah is a historic town with tons to explore, from parks and museums to the shops and restaurants of River Street and more.

Since she's just a few hours away in Orlando, Ashley road tripped to Savannah to spend some time in this unique city. Check out what she did below.


About Vacationing in Savannah
"Savannah is a walking city, and you can easily spend an entire day exploring Forsyth Park and River Street alone.

Known for its beautiful parks and historic architecture, it's a great place to visit during the spring when flowers are in full bloom and the weather is perfect for outdoor activities."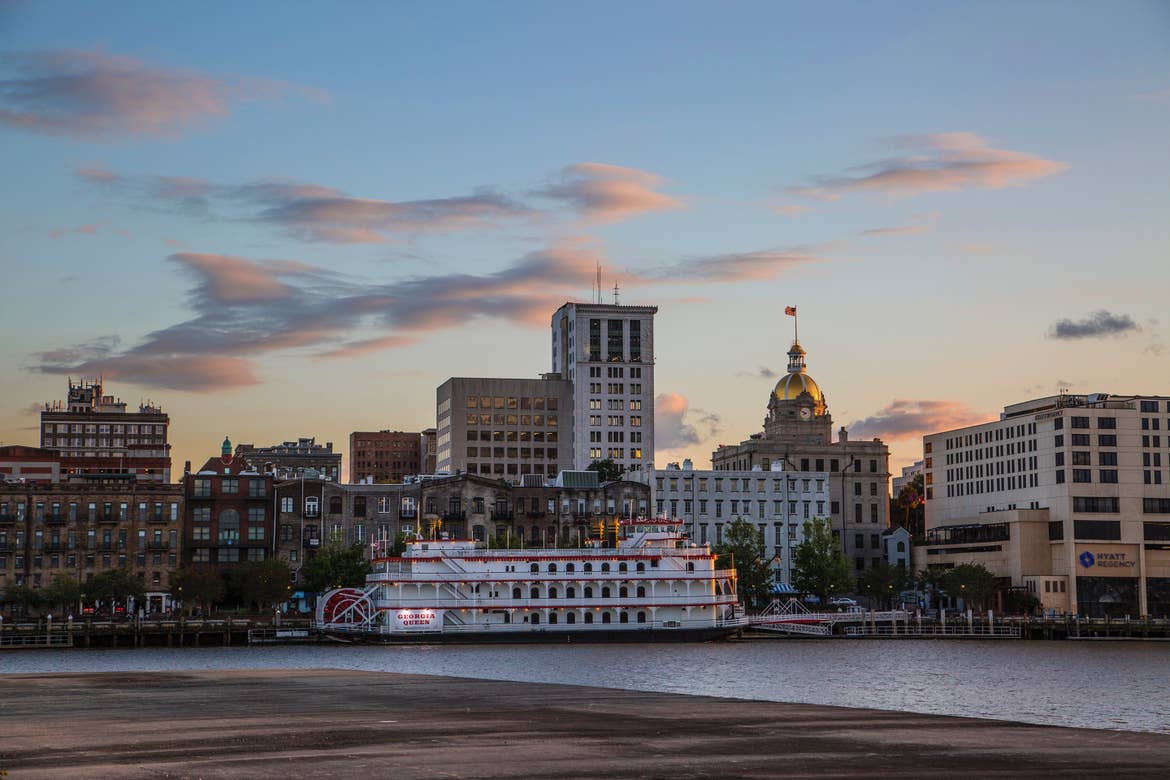 Best Things to Do in Savannah
"My favorite thing to do in Savannah is walk through Forsyth Park in the historic district. We didn't have a lot of time, so we simply walked through the park and admired the nice scenery, especially the architecture of the buildings and homes.

The park is quite large and very scenic, with a ton of beautiful trees everywhere. There are playgrounds, tennis courts and plenty of space if you wanted to play a pick-up soccer or football game.

It's located right in downtown Savannah, so it's really accessible and close to a lot of great restaurants, art galleries, museums, etc."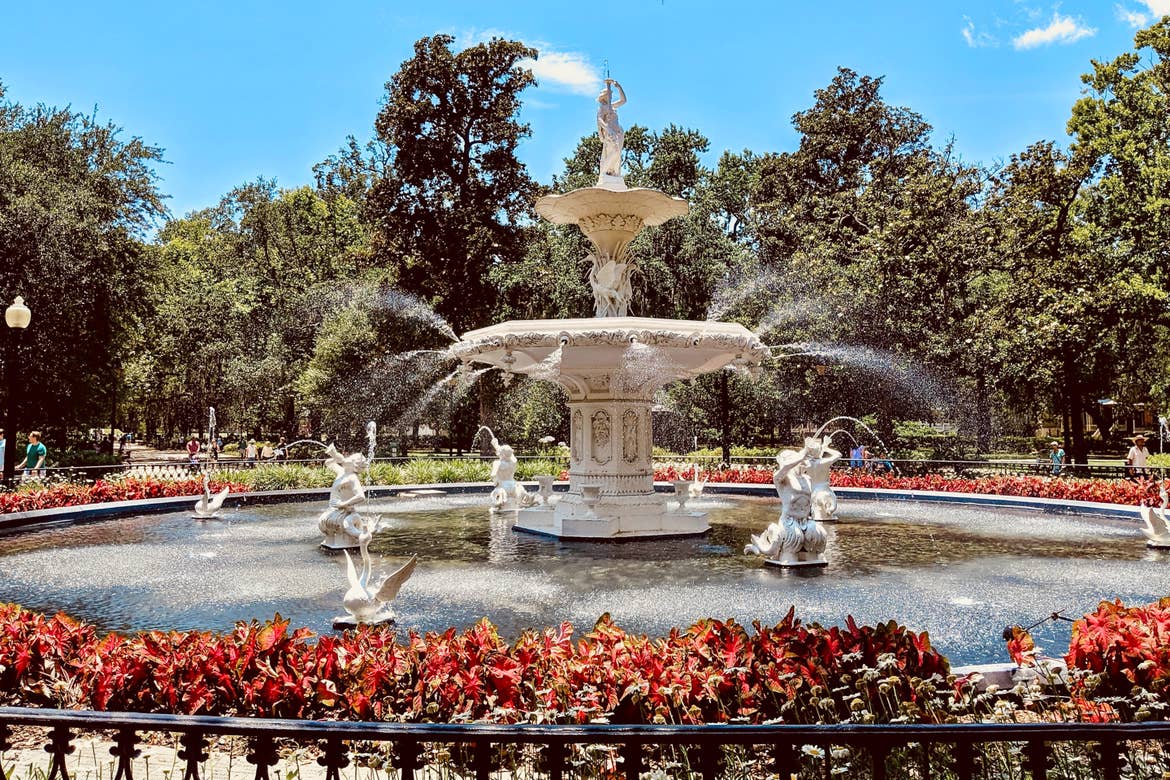 Where to Stay in Savannah
"The boutique Kimpton Brice Hotel, another in-network IHG partner, was so cute and charming, fitting for a Savannah trip.

We checked in at the start of its complimentary wine hour, so right after dropping off our bags, we grabbed a spot in the Secret Garden and enjoyed a drink.

With River Street only one block away from the hotel, it only takes a short walk to get to many restaurants and bars."


Safety Measures in Savannah
"Our hotel, along with the shops and restaurants we visited, had safety measures including:
Requiring face coverings for employees and guests
Maintaining space of at least 6 feet between tables
Using paper or digital menus
Providing hand sanitizer"
9. Las Vegas, Nevada
You might not immediately think of Vegas for your travels, but the City That Never Sleeps has safety measures in place to help make sure visitors have a good, safe time during their visit.

It's "Viva Las Vegas" these days indeed, with shows reopening and more and more entertainment returning each week.

Ashley (yes, she's been traveling a lot!) gave us the inside scoop on what Vegas is like right now below. She had so much great info, she even did a full story on it if you're eager for more.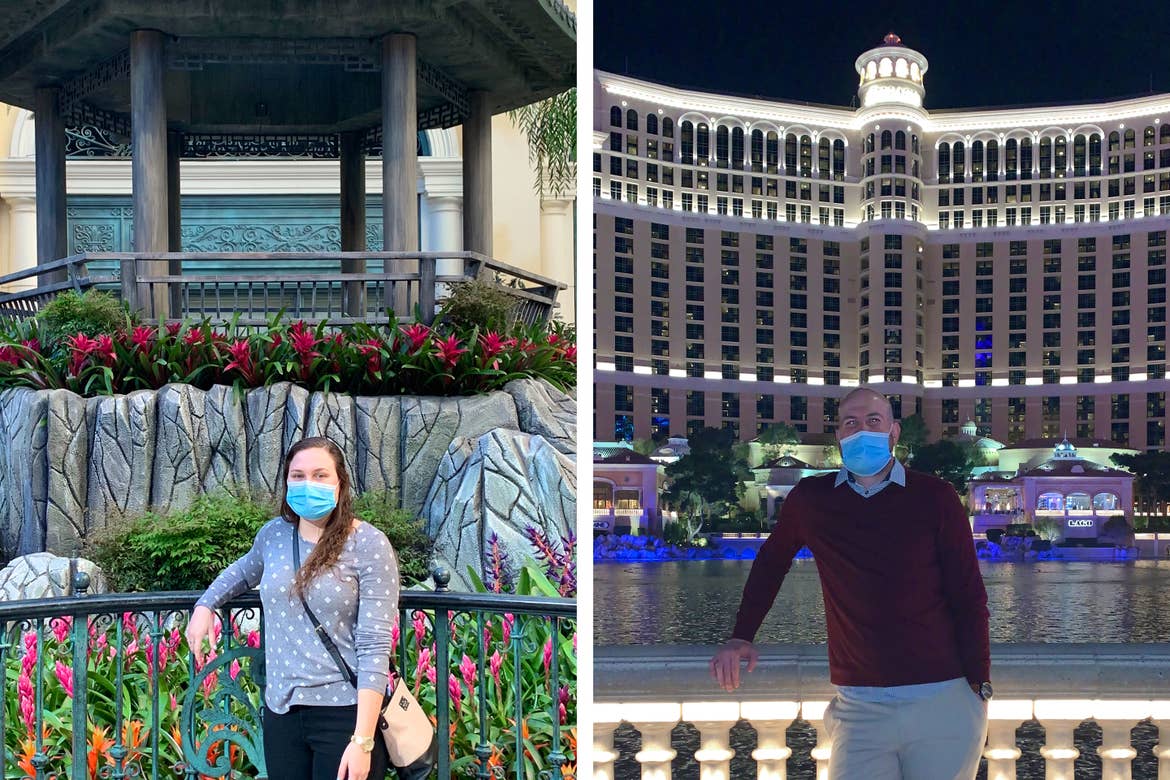 About Vacationing in Vegas
"Las Vegas has done a great job of reopening with new measures designed to keep everyone safe and socially distanced throughout the city.

On casinos floors, you'll find:
Sanitizing wipes near machines
Plexiglass dividers on card tables
And even hand-washing stations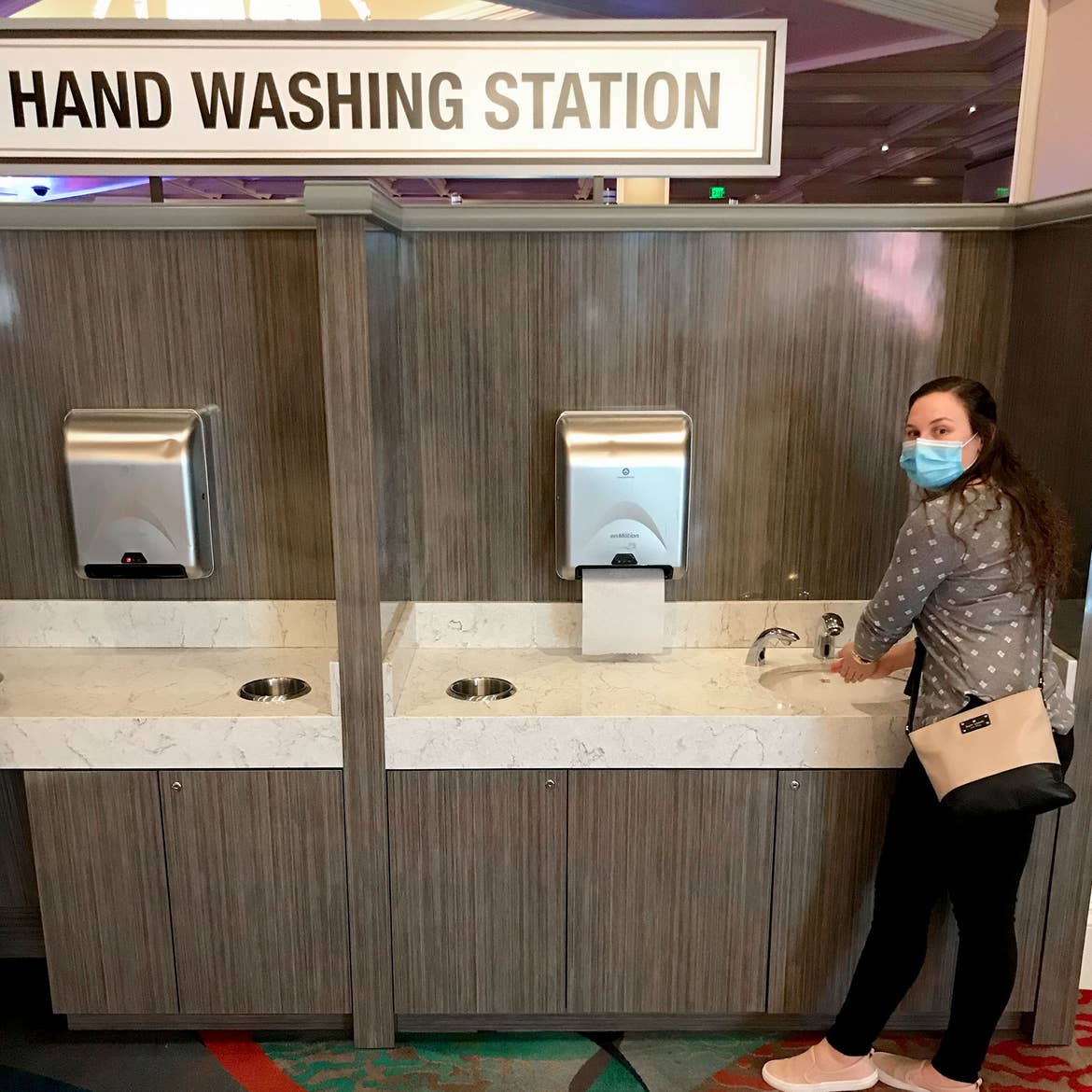 And if you'd like to spend some time in nature, there are plenty of great parks, monuments and recreational areas nearby."


Best Things to Do in Las Vegas
"My favorite parts of my Vegas trip were walking through casinos on the Strip and venturing over to Red Rock Canyon National Conservation Area for some time outdoors.

When we visited Red Rock Canyon, we went horseback riding. The horses were so calm, and the ride was such a great opportunity to unplug and take in the surrounding nature.

The trail provided a lot of fantastic views; in fact, I completely forgot how close we were to Vegas because the area was about as opposite of a fast-paced city as you can get."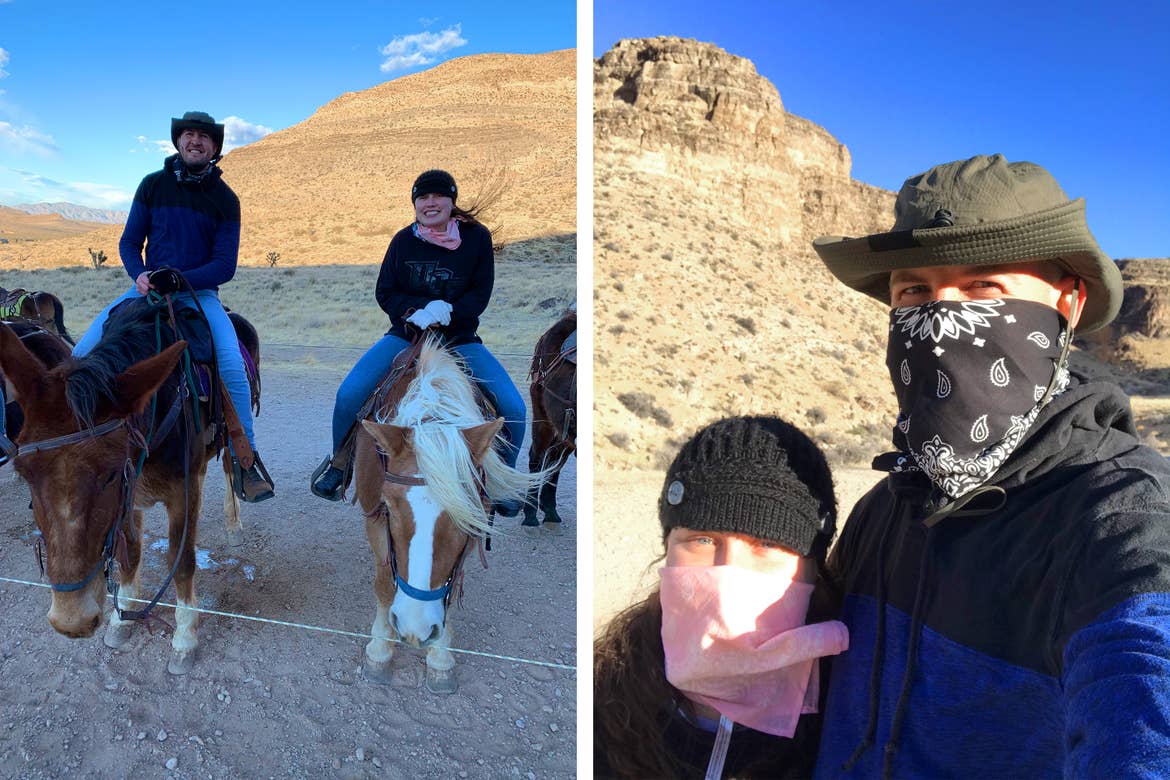 Where to Stay in Las Vegas
"Desert Club Resort is a huge property (located just a block off the Strip), so there's no shortage of space to spread out.

Each villa has a washer and dryer — perfect for washing cloth masks during your stay — and a full kitchen for cooking meals or enjoying take-out.

The Safe Travels program is implemented throughout the property, so signage and sanitizing stations are easily found in just about every public area. The property was very clean, and we felt safe throughout the entire stay."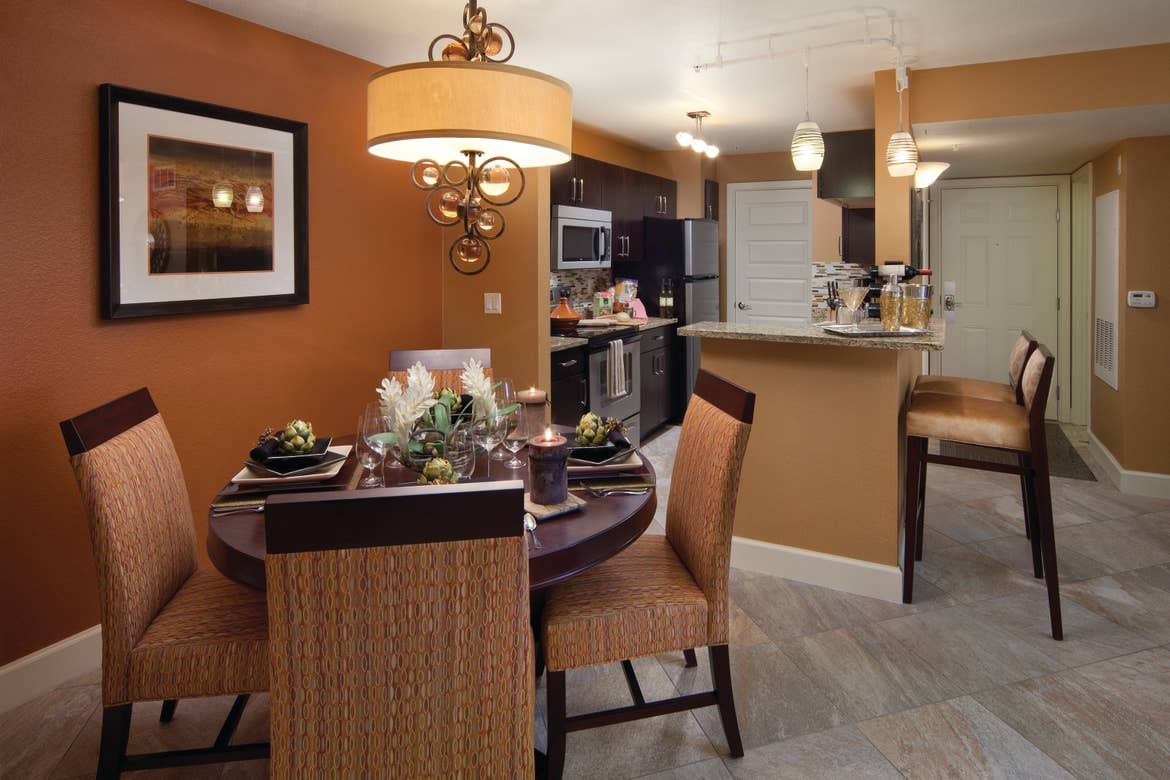 A standard, two-bedroom villa at Desert Club Resort


Safety Measures in Vegas
"Vegas is a great place to visit during COVID-19 because the city is taking safety very seriously. Some safety measures included:
Everyone wore masks in public and inside the casinos, restaurants and shops.
There's signage everywhere to help with social distancing.
Nearly all businesses are operating with limited capacity, so nothing ever felt crowded."
10. Flagler Beach, Florida
When it's beautiful beaches you want, Flagler Beach has those stunning turquoise waters Florida is known for, along with opportunities for fun, food and drinks.

Beaches happen to be one of the most COVID-friendly ways to enjoy the sand and surf and this one's tucked right between two (much busier) beach towns: Daytona Beach and St. Augustine.

Jennifer, our Checking In Editor-in-Chief, loves Flagler Beach for a quick Florida beach trip from Orlando. Hear why she recommends it below.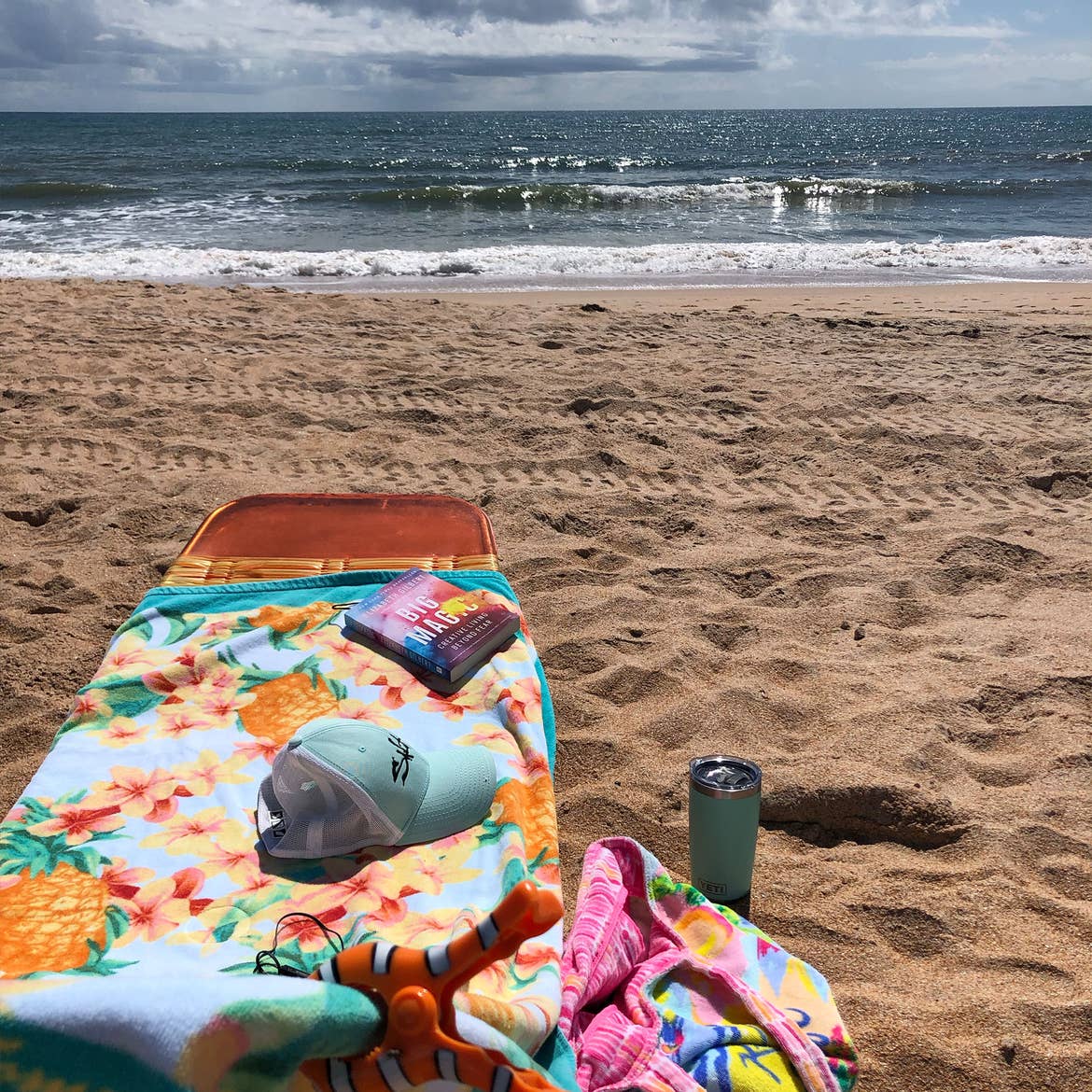 About Vacationing in Flagler Beach
"At 90 minutes from Orlando, Flagler Beach is often a less crowded and more laid-back destination than other drivable Central Florida beaches (like Cocoa Beach).

In normal times, but during COVID-19 especially, I appreciate having the extra distance between myself and other beachgoers.

If you're looking for less of a shoulder-to-shoulder beach experience and more of a relaxing vibe, Flagler's a great place to head to for the day.

The golden sand beaches, Atlantic Coast waves and picturesque pier make for great family photos and gorgeous views from your towel."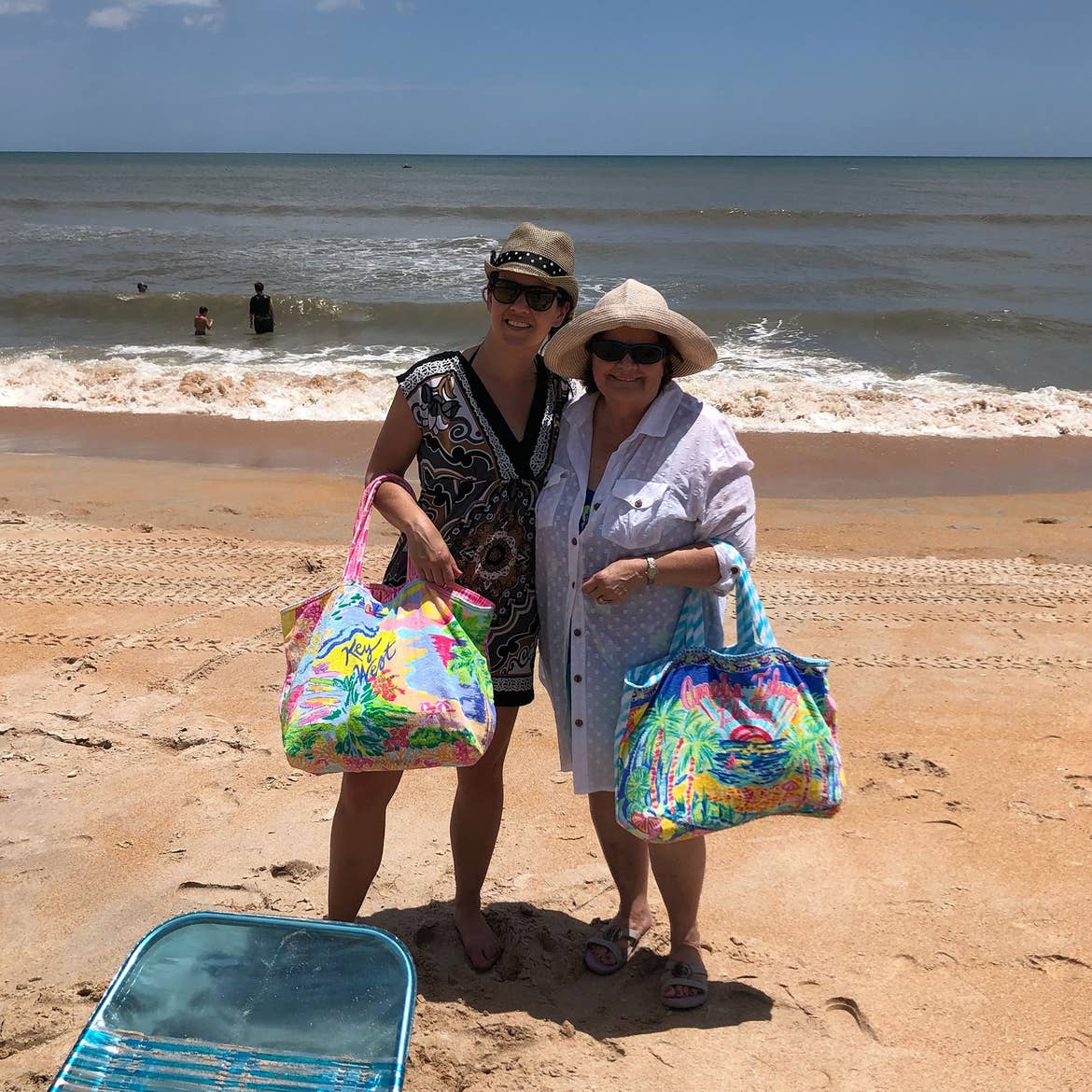 Best Things to Do in Flagler Beach
"Even though Flagler is less of a party beach, right behind your beach chair, A1A serves up awesome beach eats and drinks. I love taking a long walk and capping my steps off with a frozen drink at any of these beachside bars:


The Golden Lion Café pairs live music with sand floors and delicious food with fish sandwiches, coconut shrimp and the classic "I'm-on-vacation" umbrella drink: the Piña Colada
The Flagler Beachfront Winery is steps away, offering up its famous wine slushies with an oceanfront patio. It's hard to beat its tart Concord wine slushie with a charcuterie board as the sun sinks below the ocean horizon.

(I like parking in between the winery and Golden Lion when I'm picking my spot for a beach day, so I'm perfectly situated to walk over for a frozen drink or two at either of these "happy place" places.)
It's not a 'bar' perse, but located about a block off Oceanshore Boulevard, Raw Juice Café has THE best cold-pressed juices, all-natural smoothies and acai bowls with fresh fruit. I highly recommend the PB&J smoothie."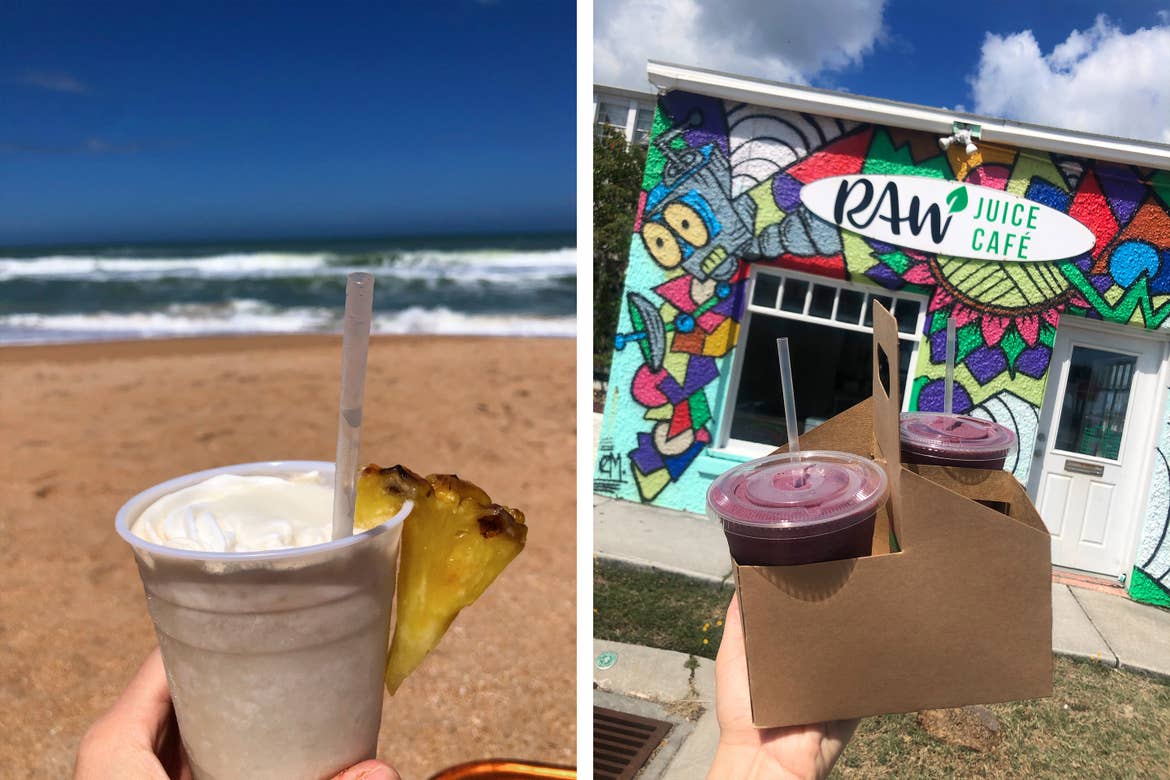 Where to Stay in Flagler Beach
There are plenty of hotels where you can stay right on and near the beach, but if you're looking to make the most of your Florida vacation, check out our Orange Lake Resort, which is a little over 90 minutes away.

It's a great place to set up shop for your Central Florida adventures, with Walt Disney World® Theme Parks right in its backyard and plenty of fun on-site, like a lazy river, waterslides, mini golf and more.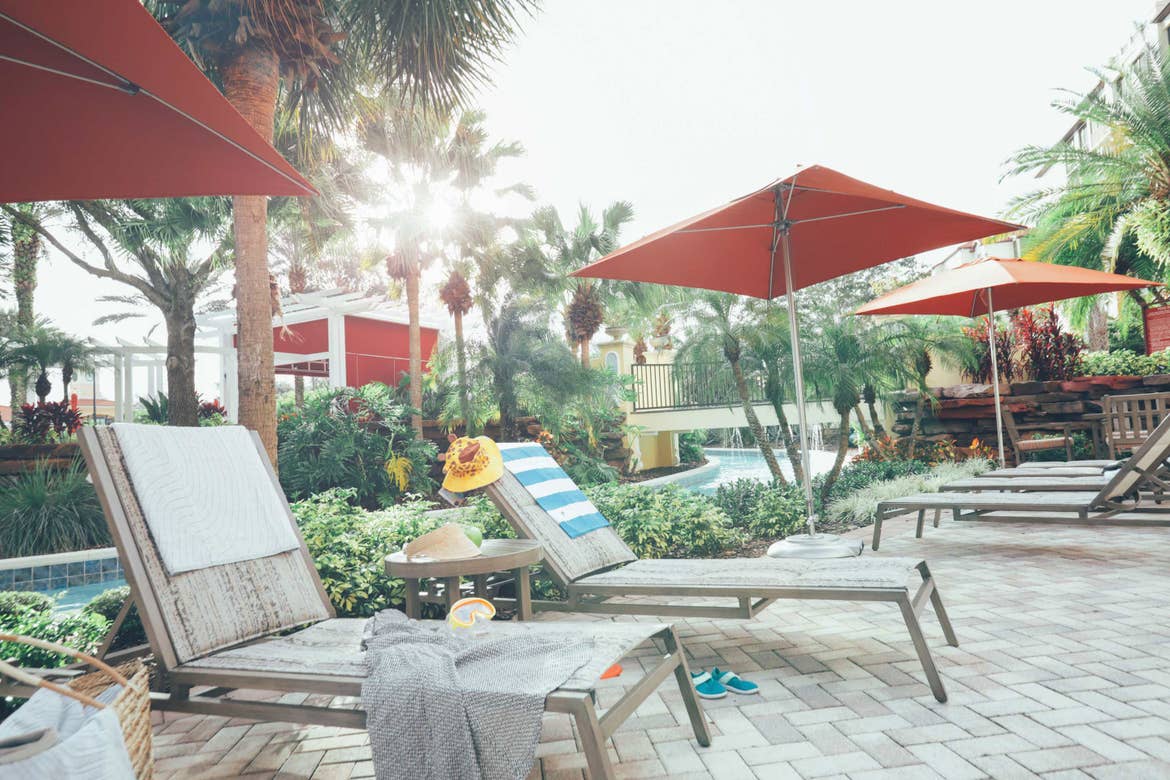 Less than 2 hours will take you right from Flagler Beach to the lazy river at Orange Lake Resort.


Safety Measures in Flagler Beach
"It's easy to socially distance at the beach, especially if you pick a sleepier stretch of sand like Flagler often offers. Here are some safety tips for your beach visit:
Pack your hand sanitizer in your beach bag along with your sunscreen and towels.
There are patios and outdoor dining a plenty in Flagler. If you're seeking even more space, consider eating at off-peak times like 10:30 a.m. for an early lunch or 3 p.m. for an in-between lunch/dinner mealtime."
11. Matthiessen State Park, Illinois
Experience the great outdoors of the Midwest with a trip to this state park. Our Digital Media Designer, Nicole, lives in nearby Chicago and plans to visit the park during her vacation at our Fox River Resort.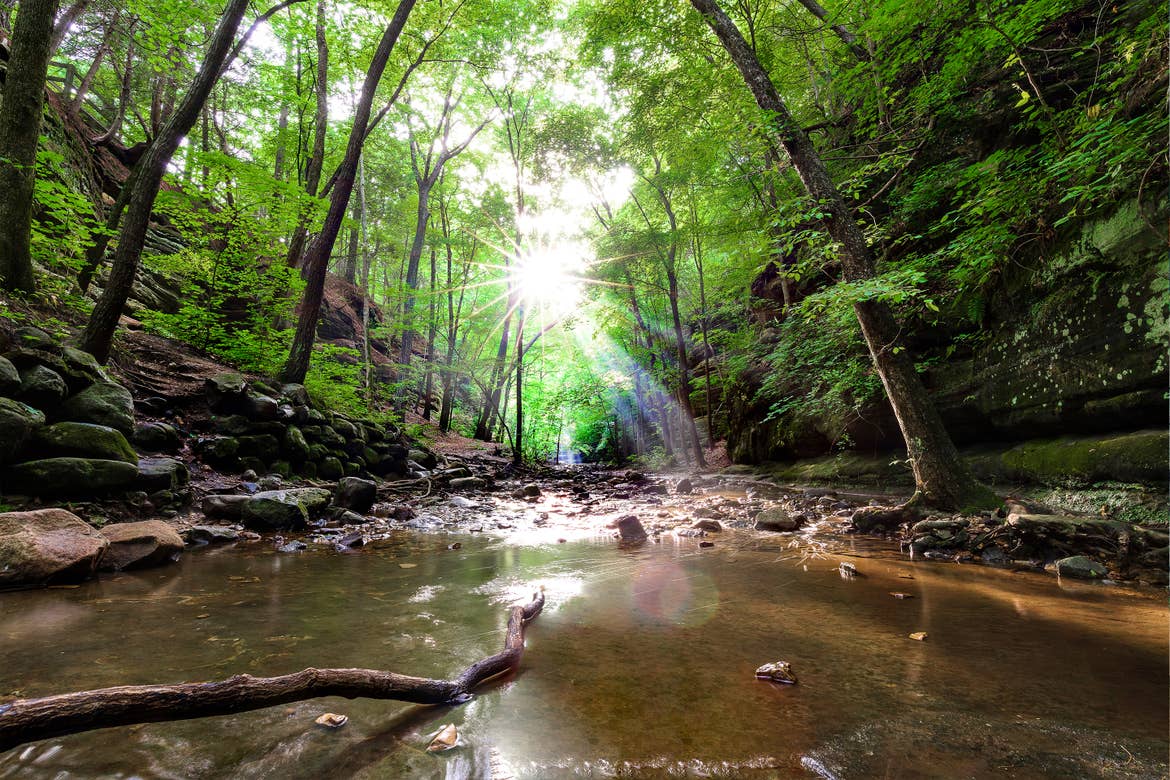 About Vacationing in Matthiessen State Park
"This state park not only provides an opportunity to venture on your own or with loved ones, but you can also reconnect with nature and yourself. Away from the 'hustle and bustle' to clear your mind."


Activities in Matthiessen State Park
"Whenever I travel to a new state, I always try to find a national or state park or forest preserve.

Living in Chicago, it's the closest I've come to feeling like an 'explorer' as I set off into a fresh territory, observe new wildlife and landscapes and choose my own path to adventure.

And perhaps one day, I may come across a golden idol and truly fulfill the 'Indiana Jones' dream I've had since I was 5 years old.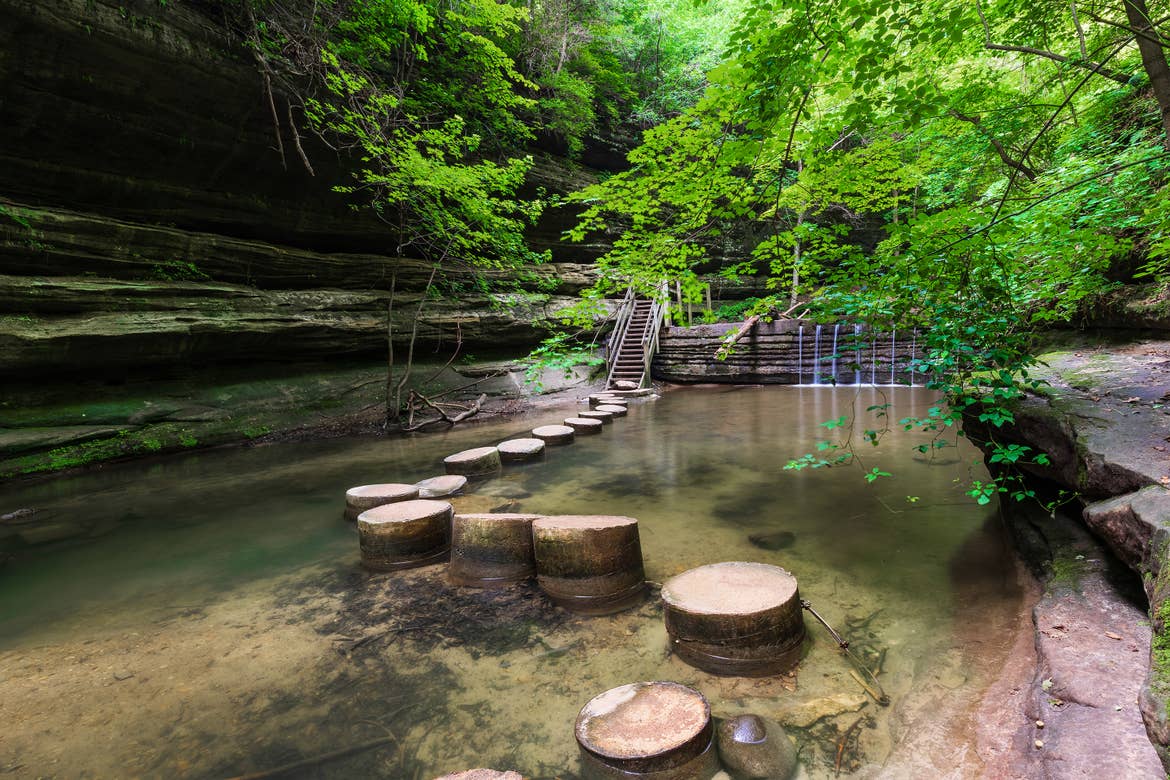 Another activity I'm obsessed with doing on vacation is stand-up paddle boarding (SUP).

For me, the closest proximity to a large body of water is the Chicago River, so I certainly find myself awestruck by the natural surroundings of the Great Lakes and the vast marine life of the ocean."


Where to Stay Near Matthiessen State Park
Our Fox River Resort, located in Sheridan, Illinois, is just 40 minutes from Matthiessen State Park. With so many fun things to do nearby, it's the perfect place to call "home" for Midwest exploring.

And if you want to kick back at the resort for outdoor fun, Fox River Resort has mini golf, horseback riding and much more, all on-site.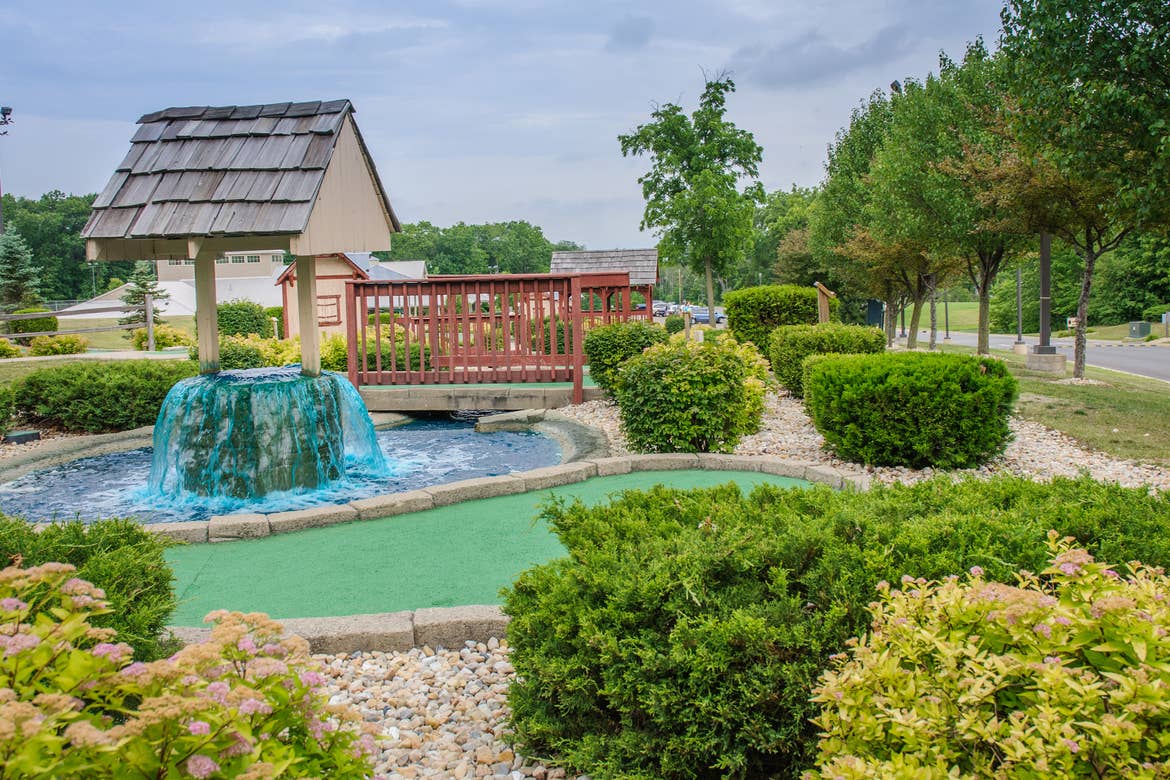 The 18-hole mini golf course at Fox River Resort


Safety Measures in Matthiessen State Park
"As always, visitors should be courteous to other nature-goers and social distance while hiking and in common areas. Safety measures there include:
Requiring masks in public restrooms or other facilities, like the picnic shelter and playground. (Both of these spots have a 50-person capacity on a first-come, first-served basis.)
The mask requirement also applies on trails where you can't socially distance or while passing others on staircases and trails.
Be sure to check out State or National Park Safety Guidelines prior to arrival and make the great outdoors even greater by keeping your family and fellow explorers safe!"
12. Lake Tahoe, Nevada/California
Whether you're taking advantage of some great Lake Tahoe skiing or you're checking out all of its fun summer activities, you'll be glad you checked Lake Tahoe off your list, just like Tiffany did.

More on her snowy vacation adventures below!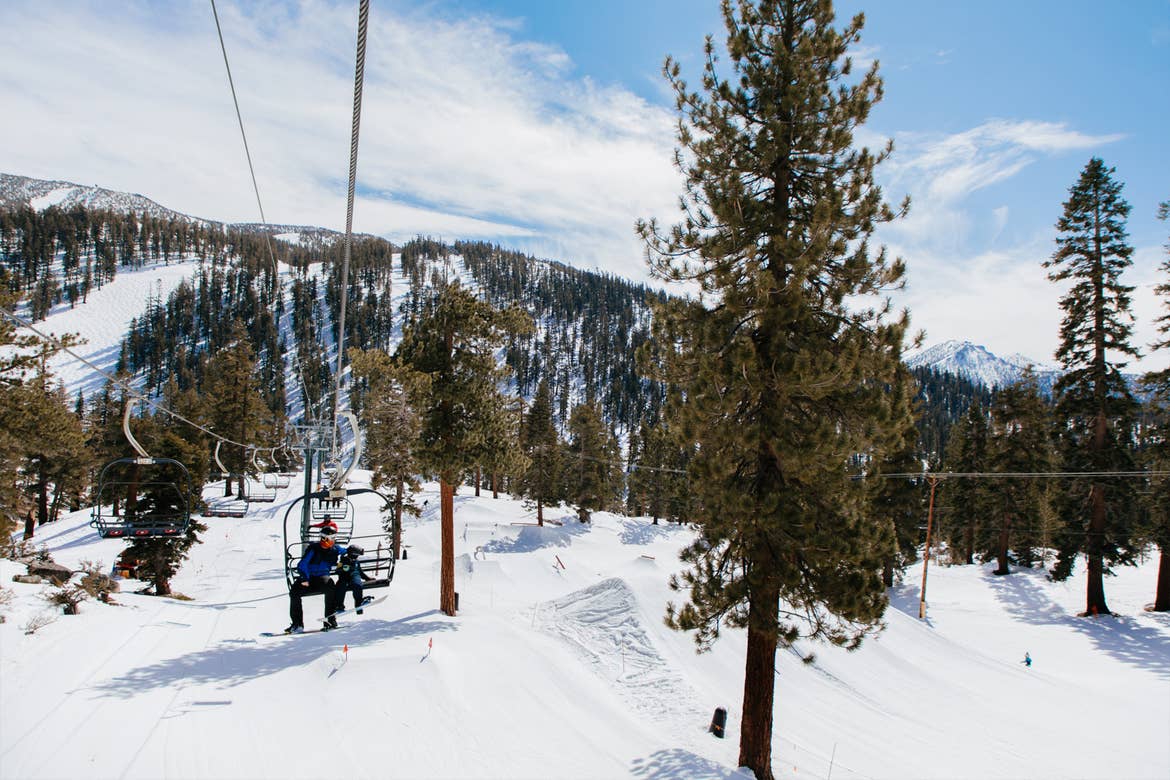 About Vacationing in Lake Tahoe
"My husband and I traveled to Lake Tahoe to embrace those winter, ski town, mountain vibes.

I could hardly contain my excitement as we drove higher and higher up the picturesque mountain roads to Tahoe Ridge Resort. The terrain was covered in a fresh snowfall as we arrived, and we were greeted with a warm welcome as we entered the resort lobby."


Best Things to Do in Lake Tahoe
"Ski adventures, of course! Our very first stop was to the resort's on-site sports shop to rent ski equipment. Bert took complete care of us and fitted us for boots, skis, helmets and everything we needed to hit the runs.

The next morning, we headed to the slopes of Heavenly Ski Resort. You can jump on a ski lift almost directly from Tahoe Ridge Resort. Just take the resort's Skier Express to Stagecoach Lodge to hop right onto the trails.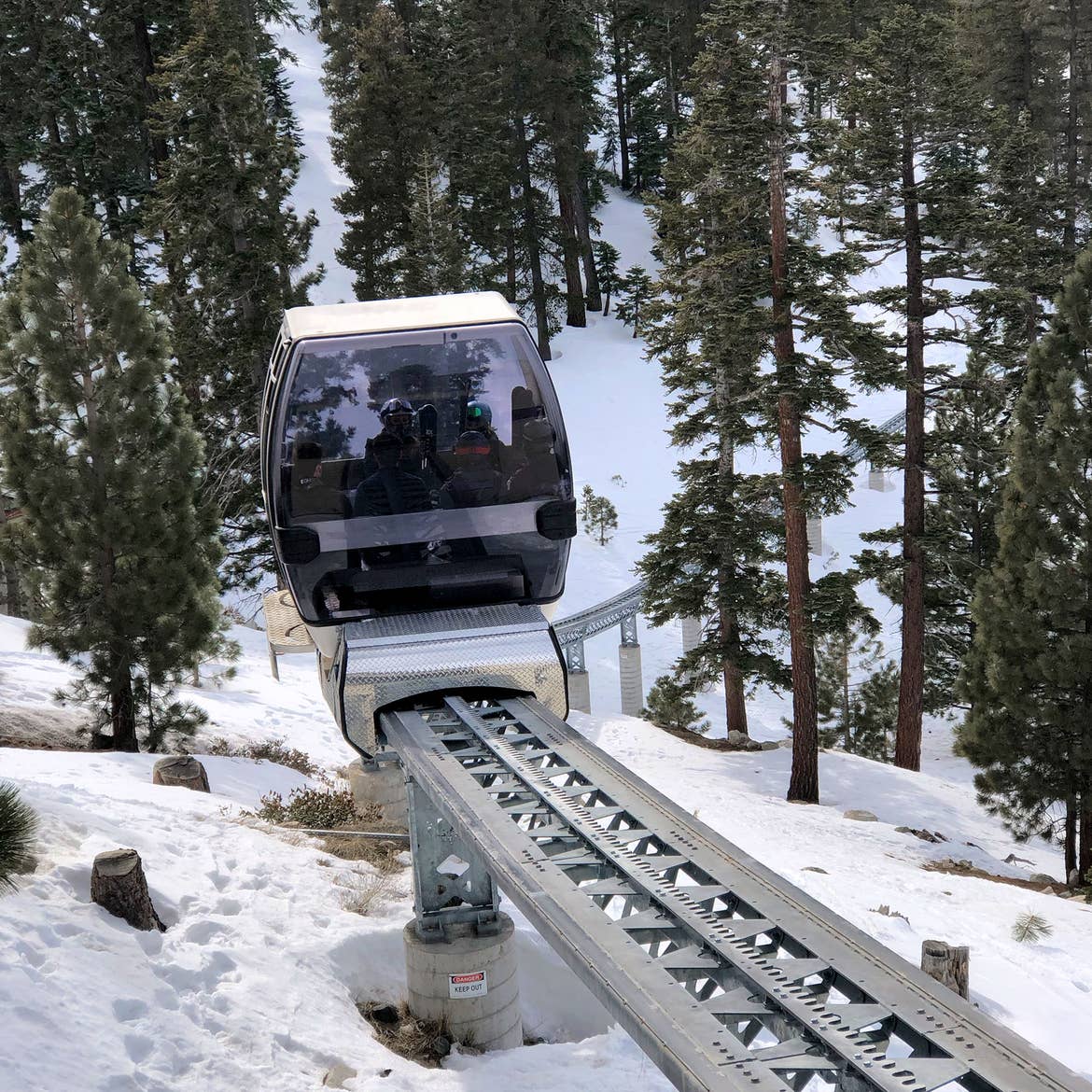 Tahoe Ridge Resort's Skier Express gondola

The lift from the resort leads you to a blue run, and I didn't feel quite up to that level yet. So, we drove a few minutes down the mountain to Heavenly Village where we boarded the ski lift and embraced the gorgeous views up the mountain.

Since I'm more of a beginner skier, I took a morning lesson as my husband hit the slopes, and then we met up for lunch at the lodge for warm chili and a cup of hot chocolate. We spent the rest of the afternoon on the slopes skiing and laughing the day away!

At night, we explored the local vibes in Heavenly Ski Village. The restaurant and brewery scene there is on point!"


Where to Stay in Lake Tahoe
"I felt at home right away in our one-bedroom villa at Tahoe Ridge Resort, complete with a full kitchen, dining room, family room, bedroom and my favorite part — a warm gas fireplace!

We brewed a cup of hot chocolate and sat by the fireplace as we watched the beautiful snowfall outside.

The resort has a really convenient, complimentary shuttle that took us to a local restaurant for dinner called Fox and Hound. We had the most delicious barbeque and local beer.

After our adventures, I loved coming back to our warm fireplace and mountain villa at Tahoe Ridge Resort. It was perfect."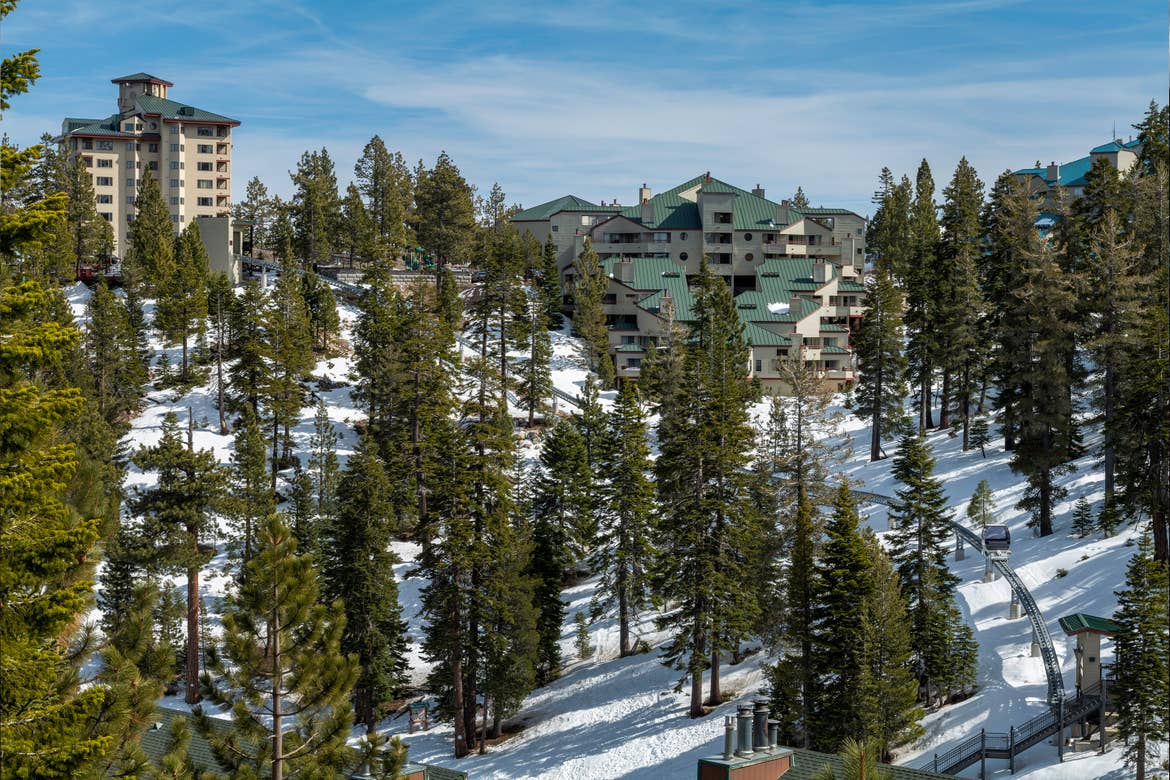 There are literally mountain, valley and forest views everywhere you look at Tahoe Ridge Resort.


Safety Measures in Lake Tahoe
Tiffany visited Lake Tahoe before the pandemic hit, but you can read more about our Safe Travels program at Tahoe Ridge Resort from Karen. Karen, aka the Mom Trotter, and her family visited last spring and she did a great job of explaining what our virtual queue, check in and overall experience was like.
13. Columbia, South Carolina
Whether you're road tripping on the East Coast or going directly to South Carolina, Columbia is a must-see city that has plenty of nature, parks and museums.

Read about Ashley's recent Columbia trip below.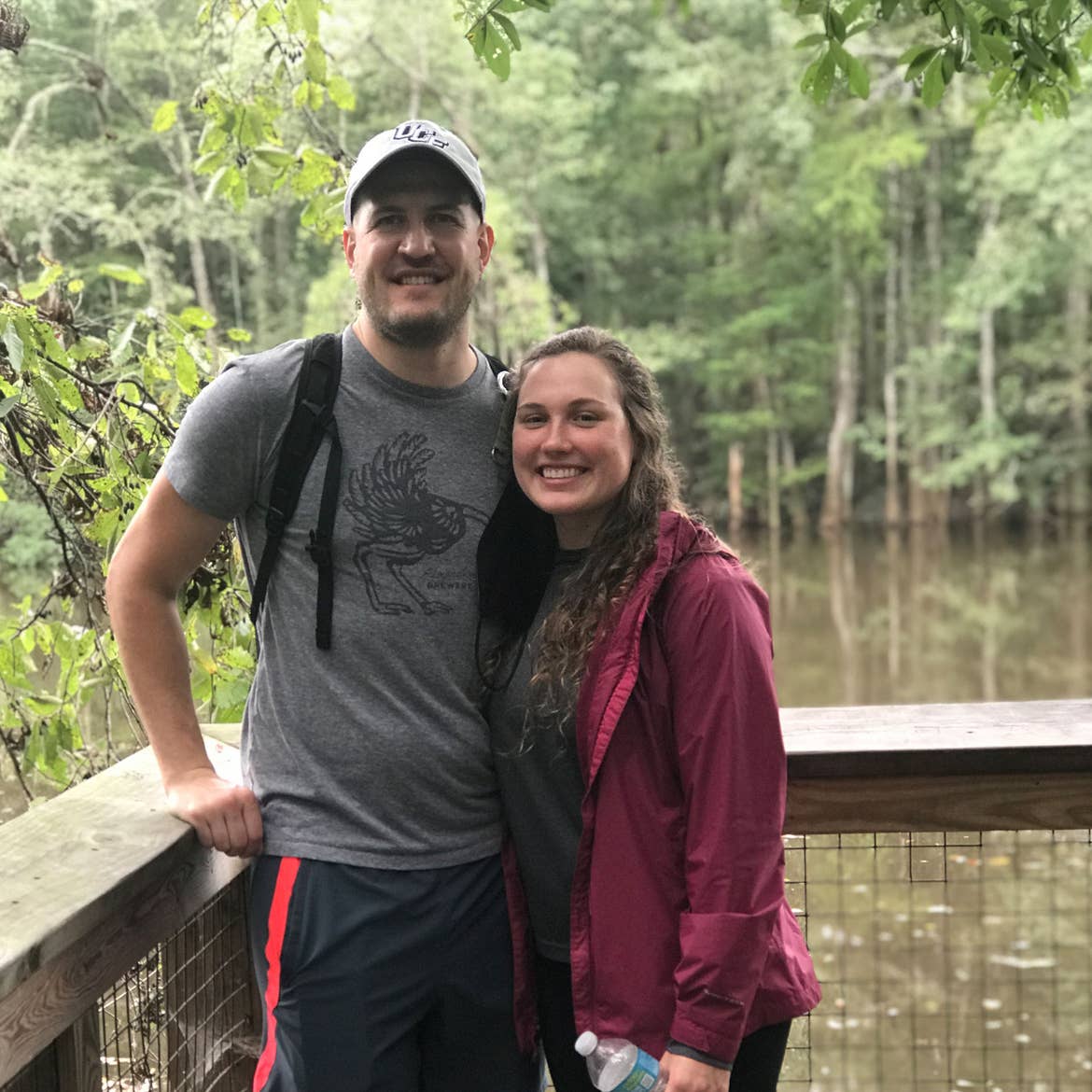 About Vacationing in Columbia
"Columbia is a great stop to add on to any road or RV trip. Congaree National Park is just outside the city and offers outdoor activities like hiking, fishing, camping and more.

We ate fantastic BBQ, and we learned what pimento cheese was, which is quite delicious on fries (if you didn't know!)."


Best Things to Do in Columbia
"Explore Congaree National Park! You can do a leisurely hike and walk the boardwalk trail.

We spent almost our entire time visiting Congaree, but if we had a little longer, we'd go to the Riverbanks Zoo & Garden, too. You can also definitely spend an afternoon walking around the beautiful campus at the University of South Carolina."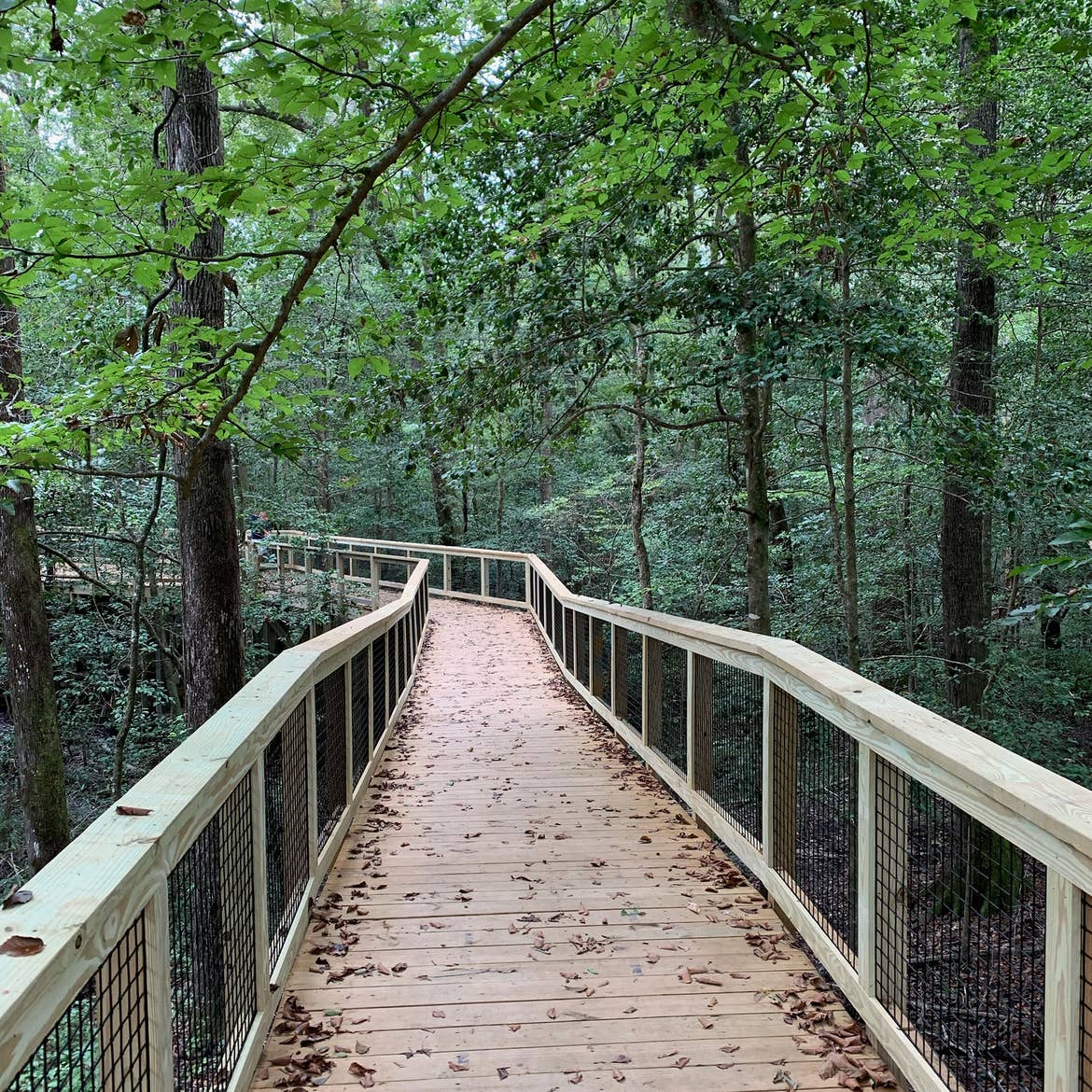 Where to Stay in Columbia
"For this trip, we stayed at the Candlewood Suites Columbia-Ft. Jackson. By far, our favorite amenity at this hotel was the full kitchen. It made unloading and storing all our road trip snacks very easy."


Safety Measures in Columbia
"There aren't a lot of safety measures worth noting (it's a little hit-or-miss with how seriously people take things), but because we spent most of our time outdoors, we certainly felt safe."


---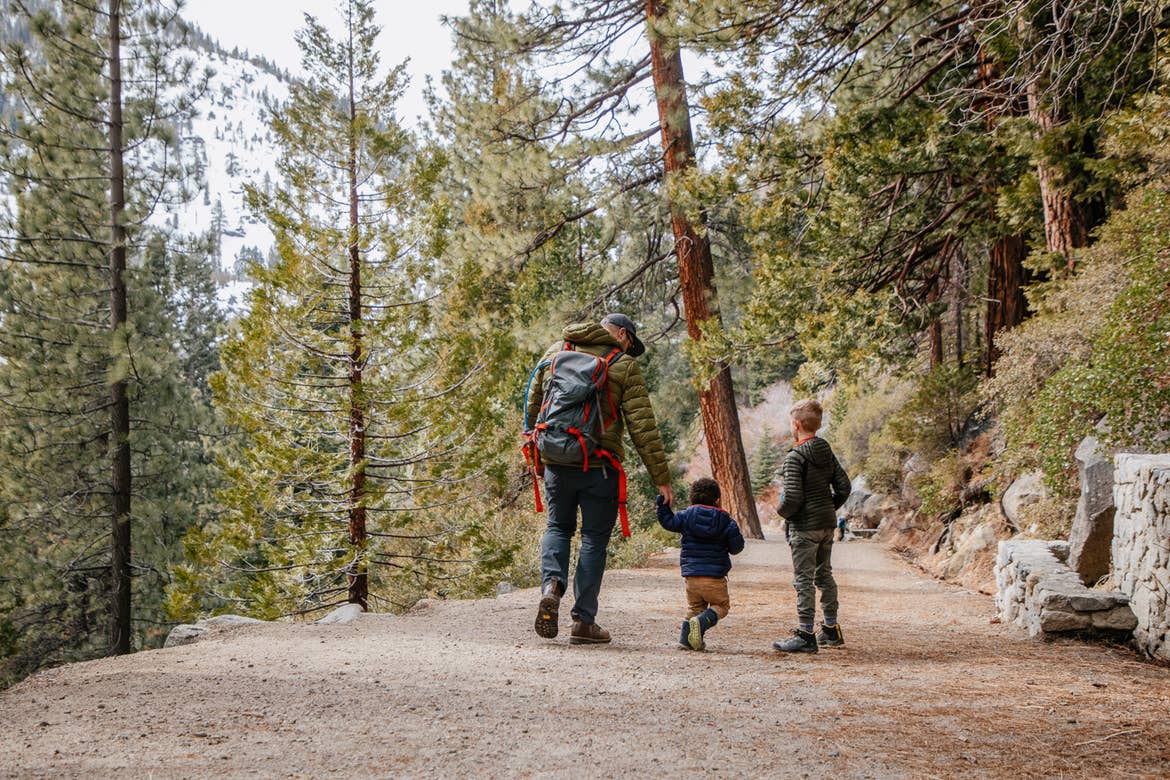 As you can see, there are lots of outdoor adventures to be had now and in the future.

And if you're looking for even more great COVID vacation ideas, definitely explore our fun and safety-first resorts — they're all amazing places to add onto your travel list this year.

I truly hope these destination ideas gave you a good starting part for deciding where to travel during COVID-19.

Wishing you Safe Travels!


All information is subject to change. This article is a curated guide and is neither sponsored nor considered an official endorsement. Please be sure to check information directly with any/all tours, guides or companies for the most up-to-date and direct details.