Sara Perez
Sara is a Holiday Inn Club Vacations member, freelance writer, content creator, military spouse and mother to four active children! She loves traveling as a family and conquering the military lifestyle, alongside motherhood. Sara is a passionate mental health advocate and is constantly pushing herself to grow more. She also volunteers at a wrestling club in Bluffton, South Carolina, where her children attend.
Instagram
Facebook
Pinterest
Website
I'm sure you've all heard about timeshares, and you may have a million questions about them.

What does "timeshare" mean? Is it for "retired" people? Can you pass it onto your kids? Is a timeshare right for your family?

As someone who grew up with my parent's timeshare, and who's now a Club member with Holiday Inn Club Vacations®, I'm here to answer some of your questions based on my very own experiences.

I hope this helps you explore if a timeshare may be right for you and your family, too.


Meet Sara & the Perez Family
My name is Sara, and I've been married to an active-duty Marine, Tommy, Jr., for 13 years. We have four children: Tommy, III (11), Sophia (10), Mila (8) and Jameson (7).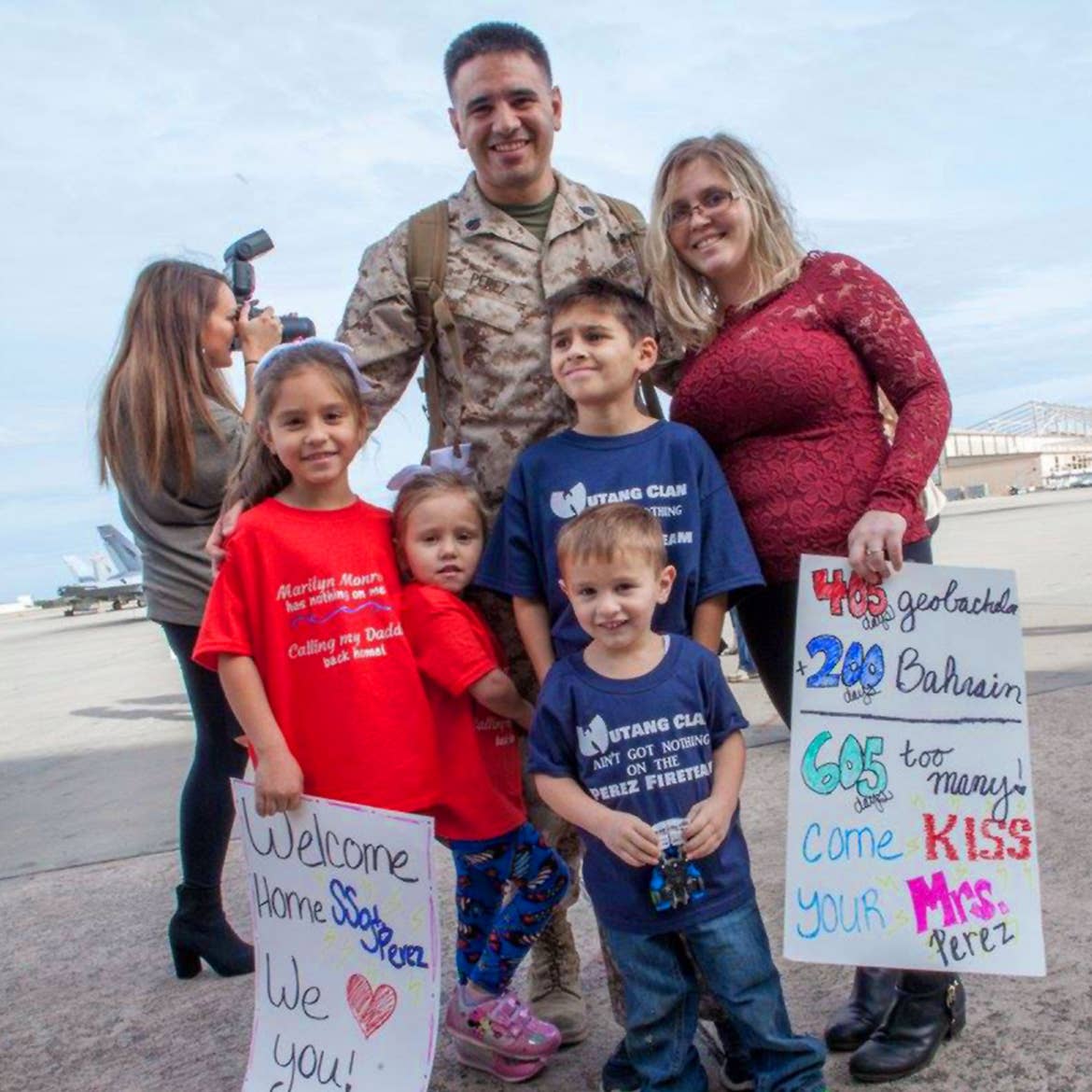 We love to go on family trips, and we've been blessed to travel the world with the United States Marine Corps, which has only furthered our wanderlust ways!

My family has actually owned a Holiday Inn Club Vacations timeshare since 2012. My dad had a fixed-week ownership where you have a specific week to visit a resort each year (a more traditional way of doing timeshare).

He recently added me onto the deed, and together we decided to upgrade from his fixed-week ownership to Points-based Club membership (a more flexible way of owning and using timeshare that works better for my family).


What was it like going to your first timeshare presentation?
I attended timeshare presentations with my parents as a child. We would go to the presentation in exchange for something that we would enjoy together, like tickets to an attraction or dinner at a nice restaurant.

When the time came to do it as an adult, I had heard these meetings could go long, so I literally put my phone out with the timer going. I wanted the sales rep to know that I knew how long we needed to stay to get our money back.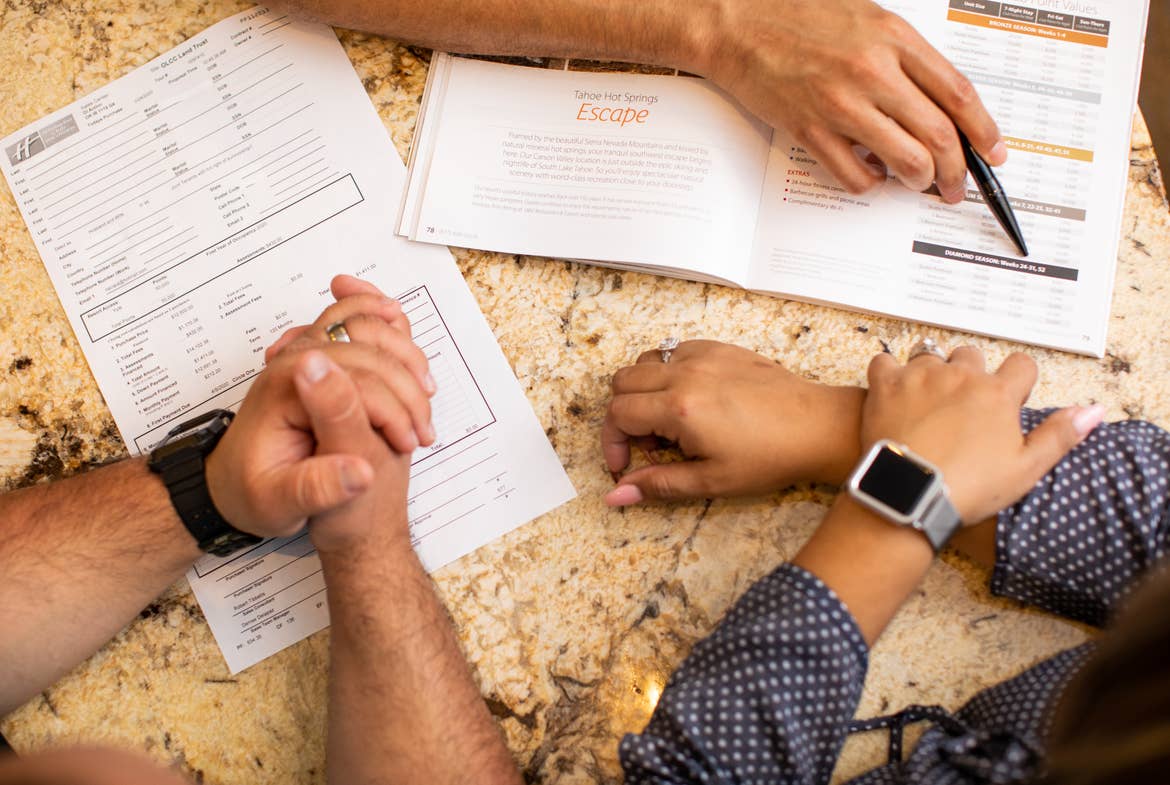 We met with our sales rep and he told us about possible upgrades. Afterward, I told him we would be back in two days, and I was surprised to see he actually respected my time and was not mad at all!

No pressure, no worries about us leaving once our "time" had passed. In fact, that specific act gave me a whole different perspective on everything I had "heard" about timeshares.


How did you decide to become a timeshare owner?
After we had the meeting with our sales rep, I sat down and did my research. I did a lot of Googling and even joined Facebook groups with timeshare owners (including ones for Holiday Inn Club Vacations owners specifically).

I wanted to be confident this was MY decision, not a pressured one, before I said yes. I kept coming back to the importance of spending time together as a family. And I also talked it over with my husband.

The ultimate reason I wanted to join in on the Club membership was to ensure my family was vacationing as often as we possibly can without having to lock in a specific week. Flexibility is paramount for military family vacations.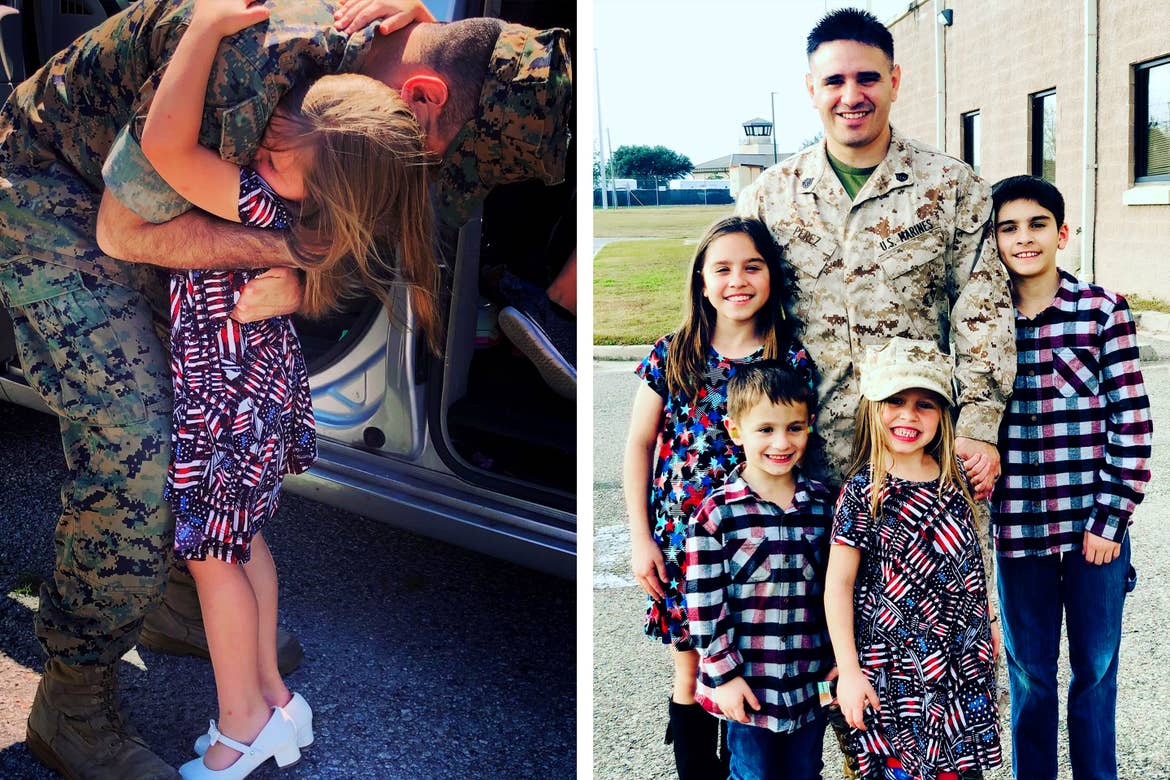 Plus, on the practical end, I have four kids who all wrestle across the U.S., so it was important to me that we had places to stay without stressing about costs on top of a trip with all the kids.

So … we did it!

My father and I added me to his timeshare and then we both decided to upgrade to a Preferred Platinum Club membership.

Like I mentioned earlier, when my father originally purchased the timeshare, he purchased a fixed week at Orange Lake Resort.

When we upgraded from fixed-week to Club membership, we split some of our Points up to add Lake Tahoe as a home resort also.

Orange Lake Resort is perfect for my family and Tahoe Ridge Resort is perfect for him and our different seasons of life.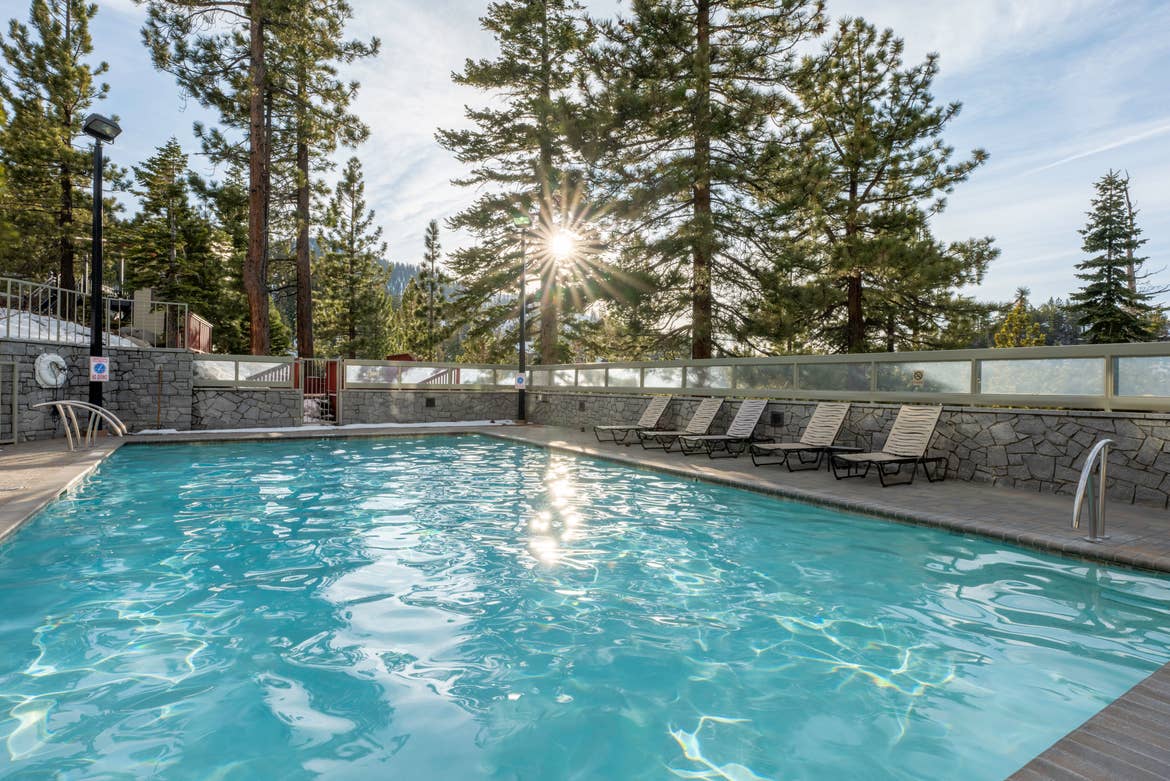 The heated outdoor pool at Tahoe Ridge Resort

Eventually, I will take complete ownership, and I already plan on passing it down to my children so that we have a foolproof plan to spend time on respite with our kids and grandkids.


What destinations have you been to so far?
My family and I have had the luxury of visiting three Holiday Inn Club Vacations resorts so far: Orange Lake Resort, Smoky Mountain Resort and South Beach Resort.

Each one has its own perks. For example, Orange Lake is PERFECT for family Disney trips and doing the "touristy vacation stuff" in Orlando. I LOVE ORANGE LAKE RESORT and have yet to love any other vacation destination more than our "home" resort.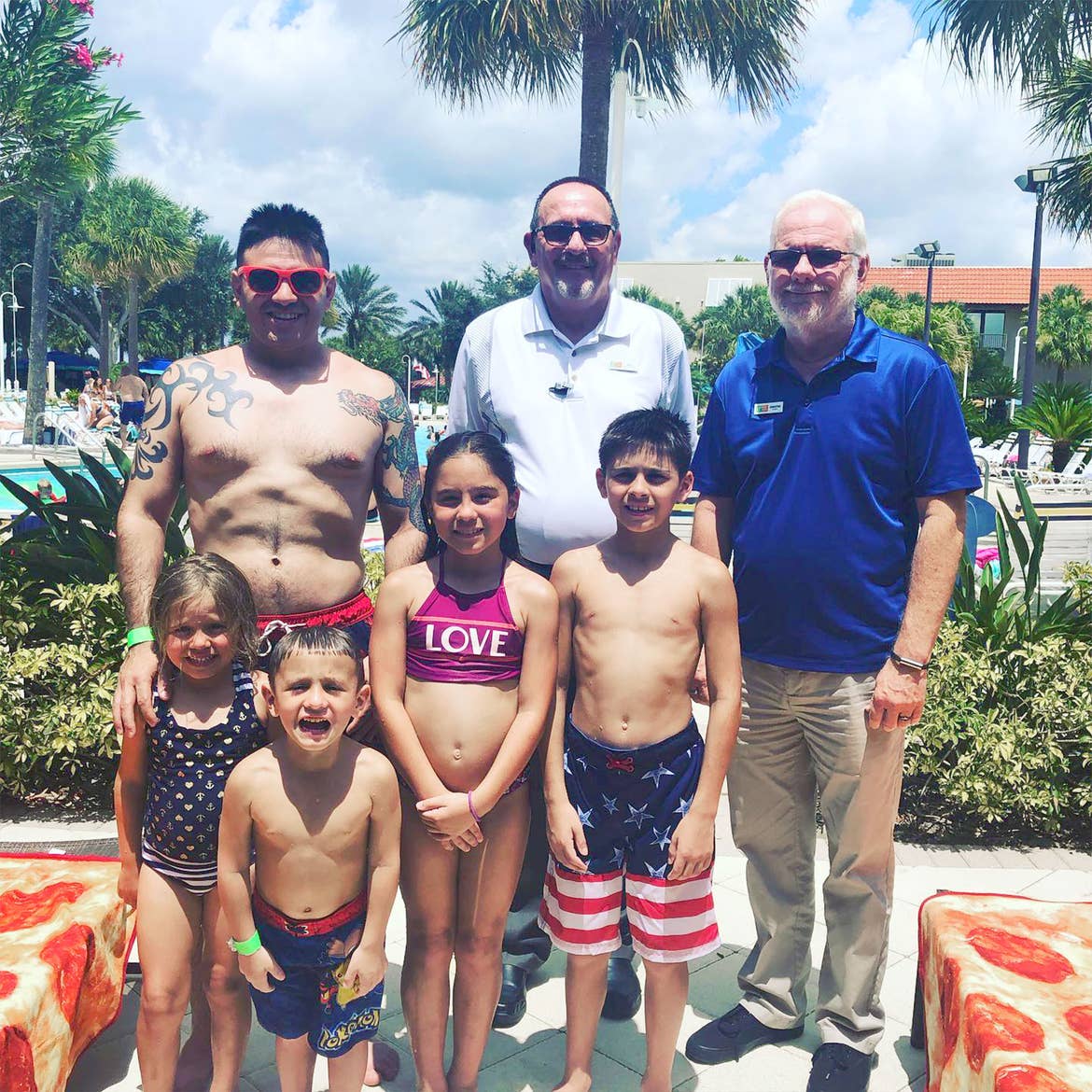 My kids are all about the River Island village, which is SO big that I would constantly be running around checking where each child is.

However, if my husband is deployed, I'd likely go back to South Beach Resort for a family Myrtle Beach trip. It's a smaller, more intimate beach resort and, thus, easier for me to get around and wrangle and watch my four kids all on my own.

I love the fact that I have options — Orange Lake for a big vacation with dad or knowing I can book at South Beach Resort with a smaller pool area and footprint for my "anxious mom" moments.

Favorite Member Memory: We took a pre-deployment trip to Orange Lake Resort in 2019, and Resort Manager Darrell Jackson made sure this vacation would be special for us.

He had gotten us a cabana with complimentary food, and he made an announcement asking guests to thank my husband for his service and wish him well on his upcoming deployment. It gave me goosebumps and made me so proud to be his wife.


What do you consider to be the top reasons to buy a timeshare?
If you're wondering if a timeshare is right for your family, here are 6 key things that really stood out to me regarding the timeshare lifestyle:


1. You can focus on having fun on vacation.
I don't need to focus on how much money the hotel will cost or research places to stay because I've already got our accommodations covered.

Not having to search for a place to stay frees up time and allows me to shift my attention to excursions that interest us and planning local things to do in each destination we visit.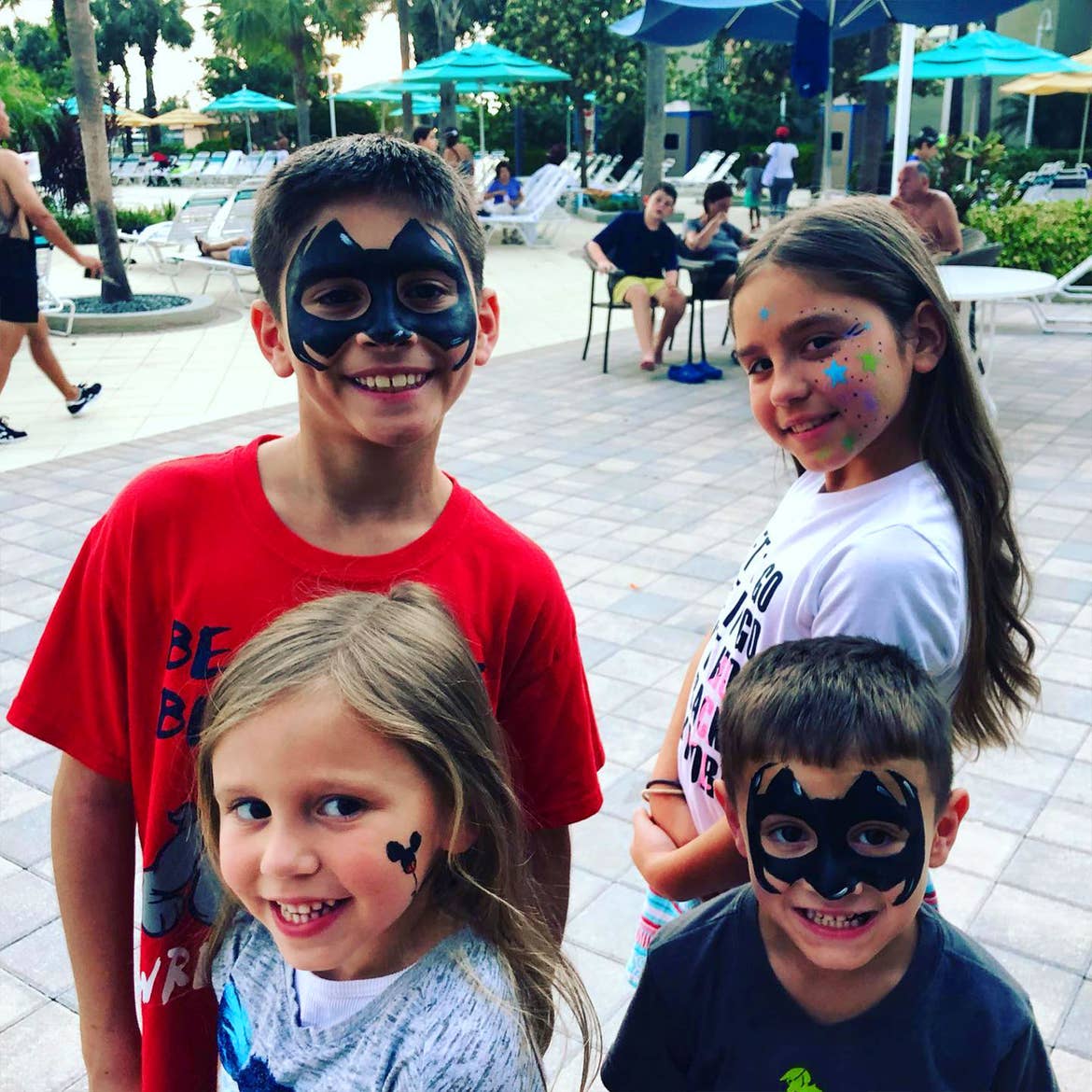 The Sunset Celebration in West Village was the perfect activity for the kids and us parents! They played games and got their faces painted, and we relaxed with adult beverages and amazing food.

I also like knowing my budget for accommodations is fixed; I don't have to worry about the money each and every time we travel since I already pay for my vacation ownership.


2. You get large villas with multiple bedrooms.
As a family of six, most hotels do not have the capacity for our family to fit in one room. And the few that do are a very tight squeeze.

I love the fact that our Holiday Inn Club Vacations villas allow everyone to have their own space, and no one feels cramped.

Beyond bedrooms, we enjoy spreading out across full kitchens, living rooms, dining room space and, in most places, outdoor balconies and patios.


3. You have a full kitchen and a washer and dryer.
Every mom's DREAM! This allows me to minimize my packing by doing laundry during vacation and to save money on food/drinks because we can cook full meals in the villa kitchen.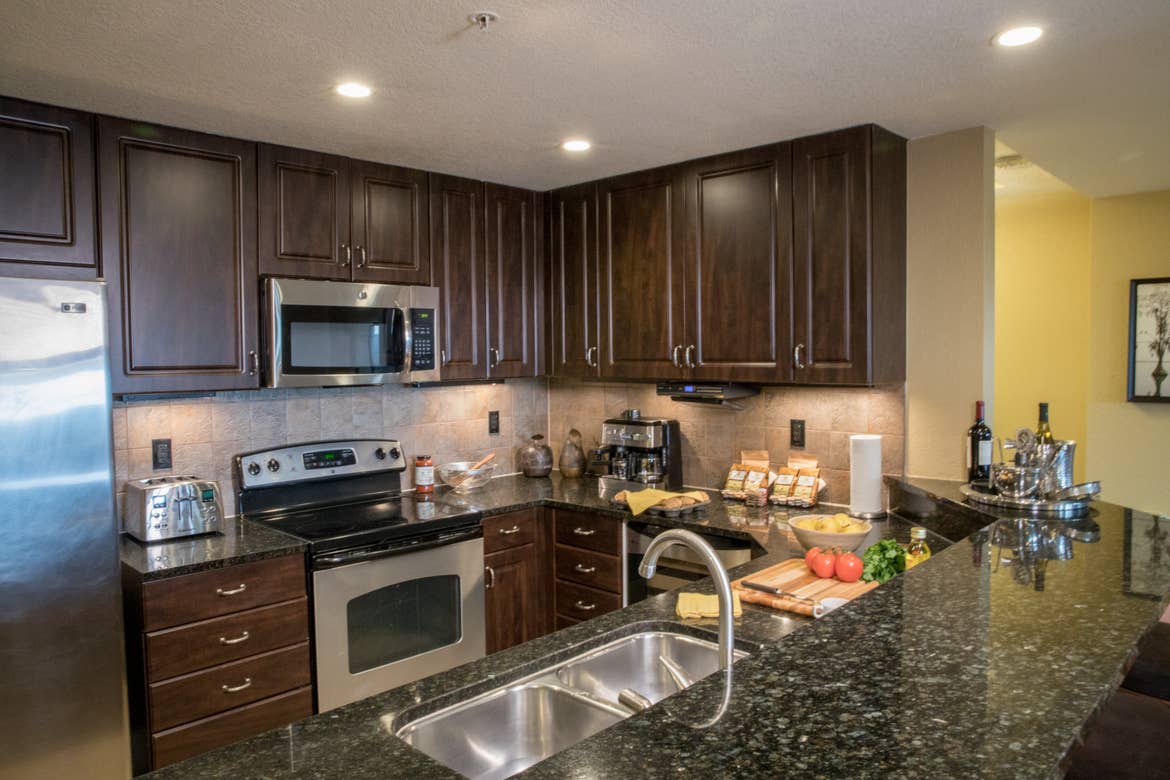 A kitchen in our Four-Bedroom Signature Collection villa in River Island.

Budgeting Tip: Order groceries to be delivered to your villa to allow for more space traveling (so you don't have to bring coolers, food and drinks with you) and the ability to get right into your vacation. This can be a huge money saver, too!


4. You have flexibility with points-based membership.
While my father originally had his fixed-week ownership, I LOVED when we switched to points-based Club membership.

The fixed-week thing felt too unrealistic for us as a military family (cause when Uncle Sam calls, he does not care what your family plans are! Trust me!). It implies far too intense of a commitment for us.

Club membership is the absolute perfect match for our constantly adapting family. I love that I have the freedom to book a resort weeks away and rest easy with my Point protections, or plan an entire family getaway for an annual trip.

It's the best of both worlds with nowhere near the stress.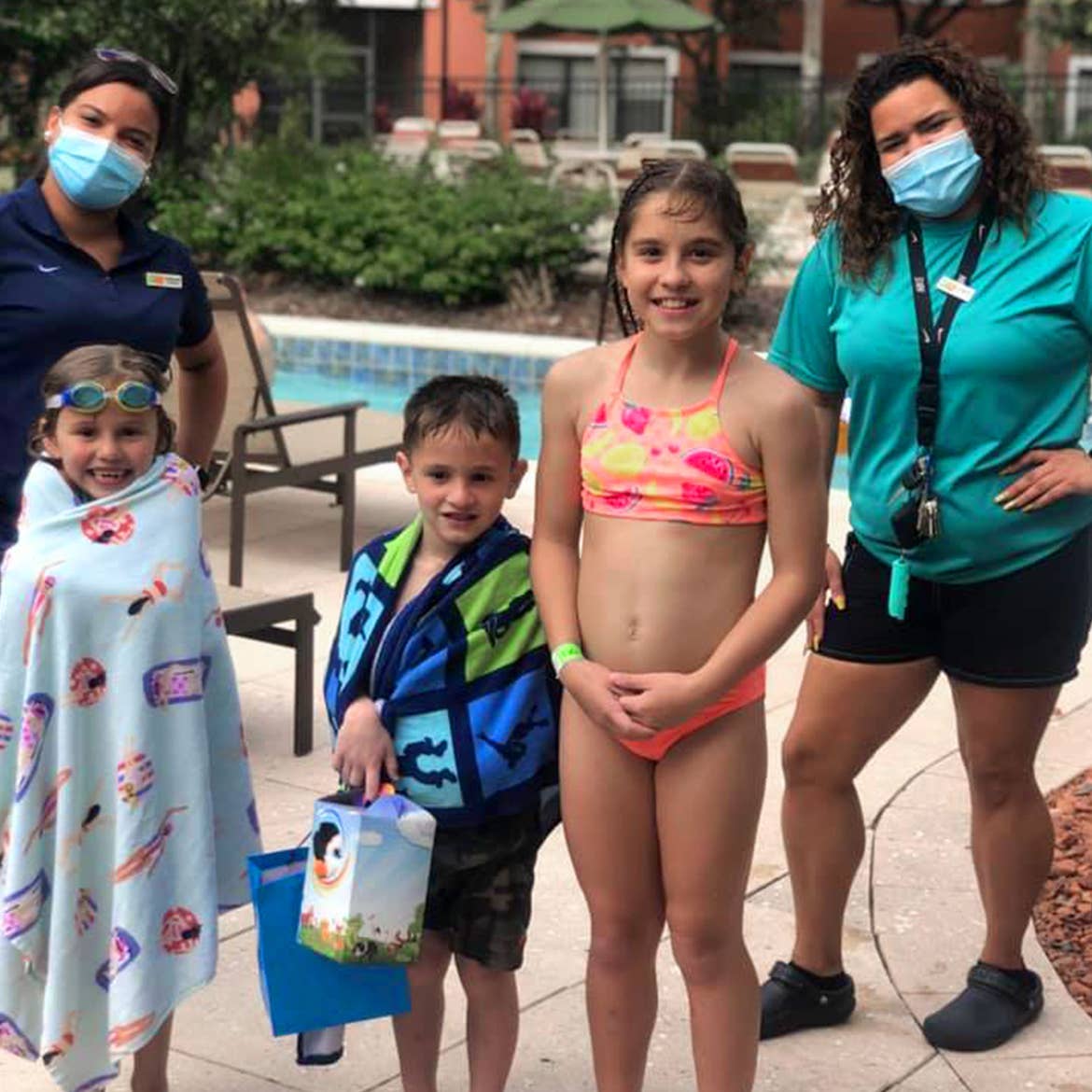 The River Island team made our stay fun once again, this time with gift bags and activities like make-your-own stuffed animals.


5. With a PointShield™ purchase, Club Points are protected if you need to cancel your trip.
PointShield is like affordable 'insurance,' and it's a huge bonus for anyone leading a busy lifestyle or dealing with the confines of the pandemic.

It protects your Points all the way up to 48 hours prior to your arrival date. Having my husband called by Uncle Sam five days early while on pre-deployment leave has shown me that ANYTHING is possible.

Not to mention hurricanes, a pandemic and everything else you wouldn't typically expect. In my opinion, it's well worth the $35!

If/when we need to cancel, as long as we do so before 48 hours out, our Points are returned to us to use at another time as long as they're still valid.


6. As a Club Member, you have access to extreme discounts for extra trips.
Having our Points is great, but sometimes you may find yourself wanting to travel even more frequently.

For those times, MAXtime Savings is GOLD! I am all about being thrifty and working on a budget, but I also have little time to plan things, so I need to be able to navigate things quickly and adapt.

This is where MAXtime Savings stole my heart. These are extremely discounted units available at the variety of locations.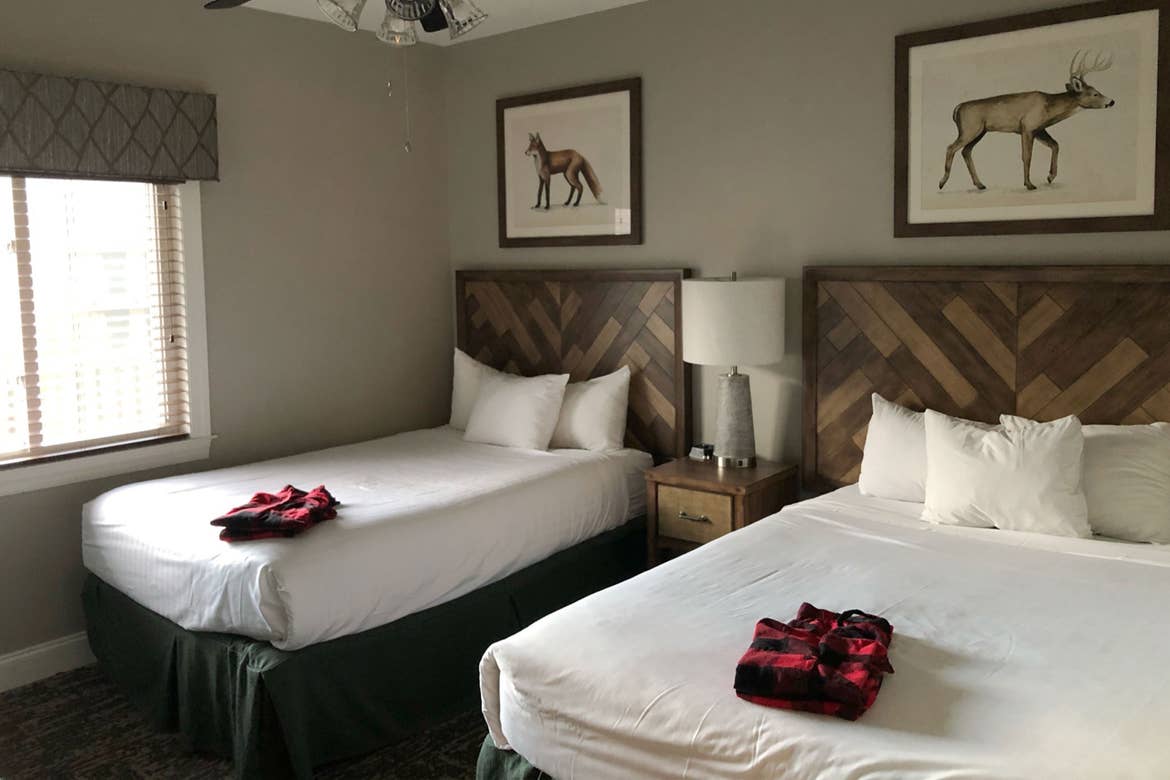 One of the bedrooms in the super spacious two-bedroom villa at Smoky Mountain Resort

Think about it like this: Typically, a three-bedroom villa or three-day stay may be 84,000 Points, however, they have it available at 32,000 Points between certain days.

As Club members, we get access to booking and taking advantage of these, and we hear about them through emails or by logging onto our member website.

A real-life savings example: In January, we had a wrestling tournament in Gatlinburg, so we stayed at Smoky Mountain Resort. We loved it and the kids got to see snow, which we have missed since leaving Virginia!

The following weekend, we needed to be in Myrtle Beach for ANOTHER wrestling tournament, so we booked our stay at South Beach Resort. Again, we loved it there, too, and we were really pleased with all the amenities.

I came back home that week to find out we have ANOTHER tournament in Myrtle Beach in two weeks! I quickly jumped on the computer to see what my options were.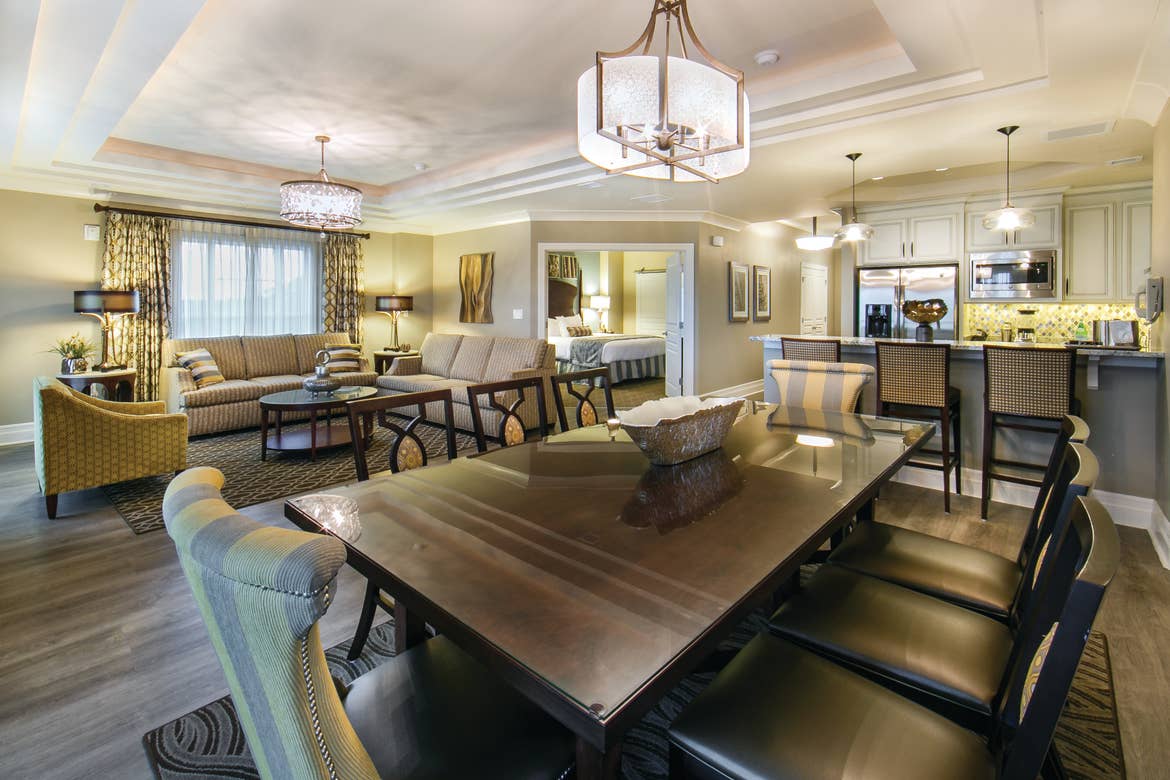 A Signature Collection villa at South Beach Resort

I was looking for specific dates in the middle of February. I was able to use MAXtime Savings to get a villa for my family for 30,600 Points, which originally would have been 84,000 Points!!!

Yes, YOU READ THAT RIGHT!!! I'll say it again … LESS THAN 50% OF THE ORIGINAL COST! Talk about a stress reliever for a mom of four on a single income from the Marine Corps.


What is your top timeshare advice for other people considering it?
Now that I know what vacation ownership is like, I look back and can see the ease and calmness that owning a timeshare gave my parents.

Based on my positive experiences as a Club member myself, if you were ever on the fence about purchasing a timeshare, I would tell you to do it!

I love that our vacation ownership holds me accountable for ensuring my children get family vacations more frequently. I also love that it's easily transferable to family, and I'm able to pass it on to my kids.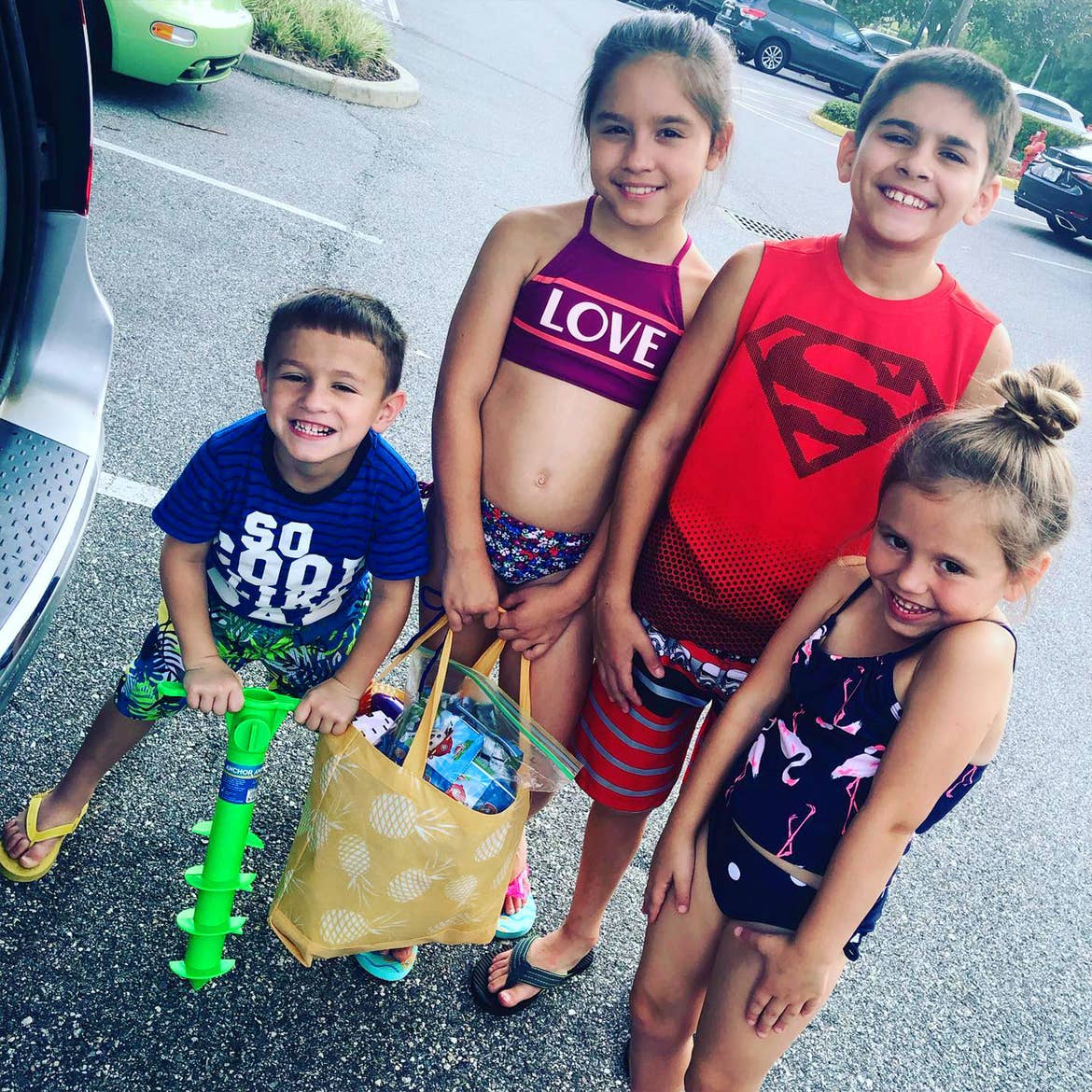 Getting excited for our very first pool day at River Island!

I also feel like I'm saving money. The fact that I can literally book a villa when we travel for tournaments in just two weeks for less than 50% of the normal cost makes my impulsive heart so excited!

One last tip before I leave you: Make sure you are doing your due diligence and finding what works for your family.

We travel for wrestling all the time, however, it's mostly just 1-2 days of a tournament and I tend to always arrive a day early and stay a day late. I'm capitalizing on my timeshare and the tournaments by squeezing in small family vacations around them.

I encourage you to truly sit down and think about it from different perspectives. And if you already own a membership, I wouldn't fret about the "used car salesmen" stigmas you may have heard.

While I love all of the Holiday Inn Club Vacations resorts we've visited so far, my home will always be Orange Lake Resort.

Can't wait to see you around the resorts and stay smiling!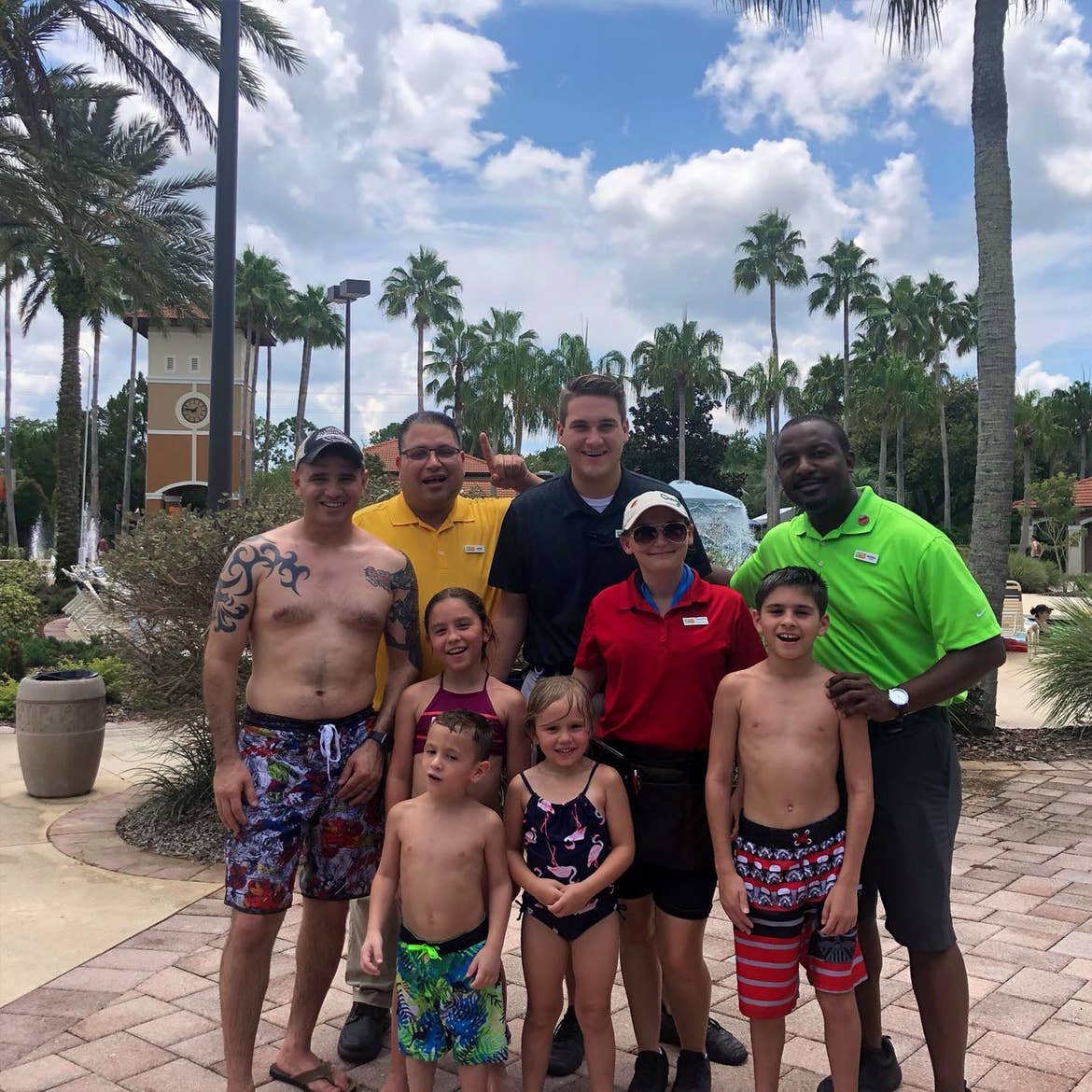 For our pre-deployment trip in 2019, Resort Manager Darrell Jackson set us up with a cabana and food, and he made an announcement for guests to thank my husband for his service and wish him well on his deployment!


Curious about what vacation ownership could look like for your family? Learn more about membership with us, request a virtual tour or connect with one of our virtual consultants at (855) 605-8458.

Our guest bloggers are compensated for their writing contributions and honest opinions.

All information is subject to change. This article is a curated guide and is neither sponsored nor considered an official endorsement. Please be sure to check information directly with any/all tours, guides or companies for the most up-to-date and direct details.