Jennifer Probst
Jennifer Probst wrote her first book at 12 years old. She bound it in a folder, read it to her classmates and hasn't stopped writing since. She holds a master's in English literature and lives in the beautiful Hudson Valley in upstate New York. Her family keeps her active, stressed, joyous and sad her house will never be truly clean. Her passions include horse racing, Scrabble, rescue dogs, Italian food and wine—not necessarily in that order. She is the New York Times, USA Today and Wall Street Journal best-selling author of contemporary romance. She was thrilled her book, The Marriage Bargain, spent 26 weeks on the New York Times. Her work has been translated in over a dozen countries, sold over a million copies and was dubbed a "romance phenom" by Kirkus Reviews. She is also a proud three-time RITA finalist, and she loves hearing from readers.
Instagram
Facebook
Pinterest
Twitter
YouTube
Website
My family and I are obsessed with Walt Disney World® Theme Parks.

This is especially evident ever since I caught my husband on the phone late at night whispering about our dining plan … he has officially become Jake from State Farm.

Our Disney World vacations are now a family tradition for us. So, when we were finally able to return after a little hiatus, we were excited to take on the new "normal" and make the most of our time together.

Today, I'm thrilled to share my handy guide to the best things to do in each Disney World Theme Park: Magic Kingdom, Epcot, Animal Kingdom and Hollywood Studios.

I hope this guide helps you decide which park to visit during your trip, especially if you only have a couple days to spend in the Happiest Place on Earth.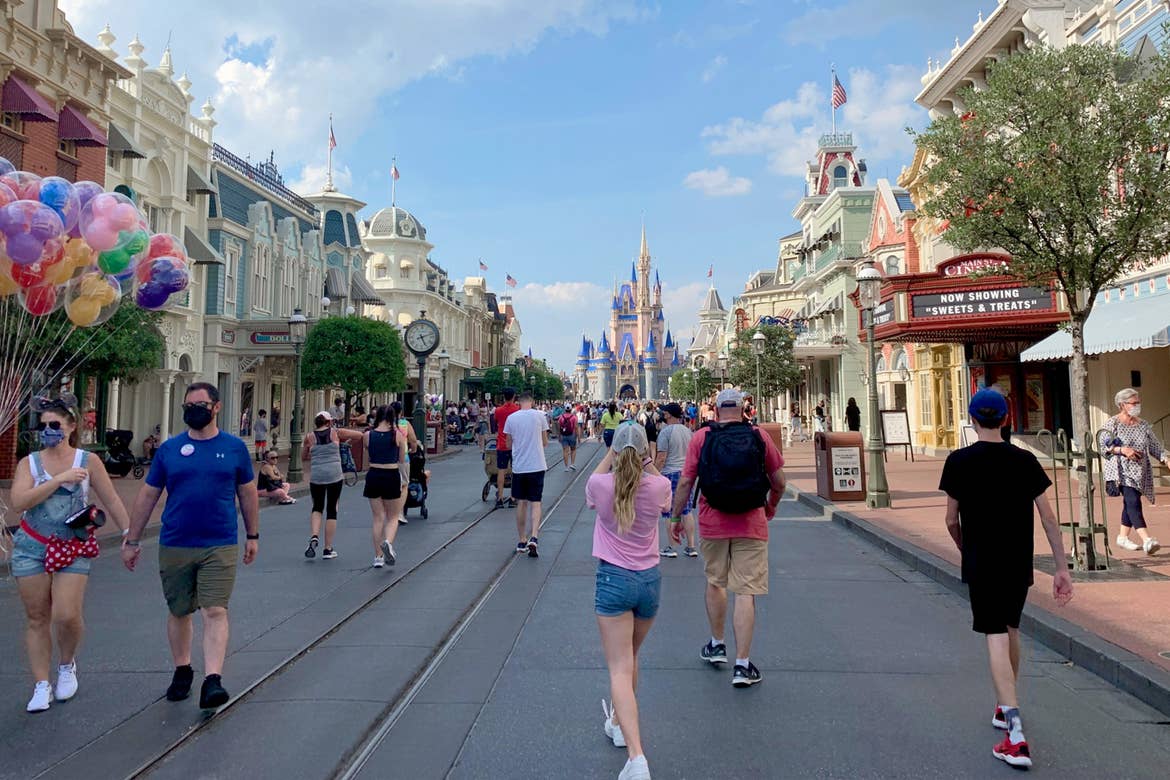 About Our Disney World Vacations
Our trips to Disney World revolve around fun and family bonding — free from distraction.

Phones are set aside. Games of Heads Up are played in long lines. Dinners involve chatting about our day, our next rides and what dessert we'll indulge in. It's an opportunity for us to reconnect and forget about the outside world for a while.

And while I'm known to be fluid and embrace the unexpected in life, at Disney, I'm a planner to the core. This allows us to experience the most fun with limited time and budget.

We embarked on our most recent trip with me, my husband, my two teen boys and my 14-year-old niece. She had only been to Disney World once before and cited endless frustration from long lines and no reservations.

I intended to show her a very different Disney, starting with my favorite park.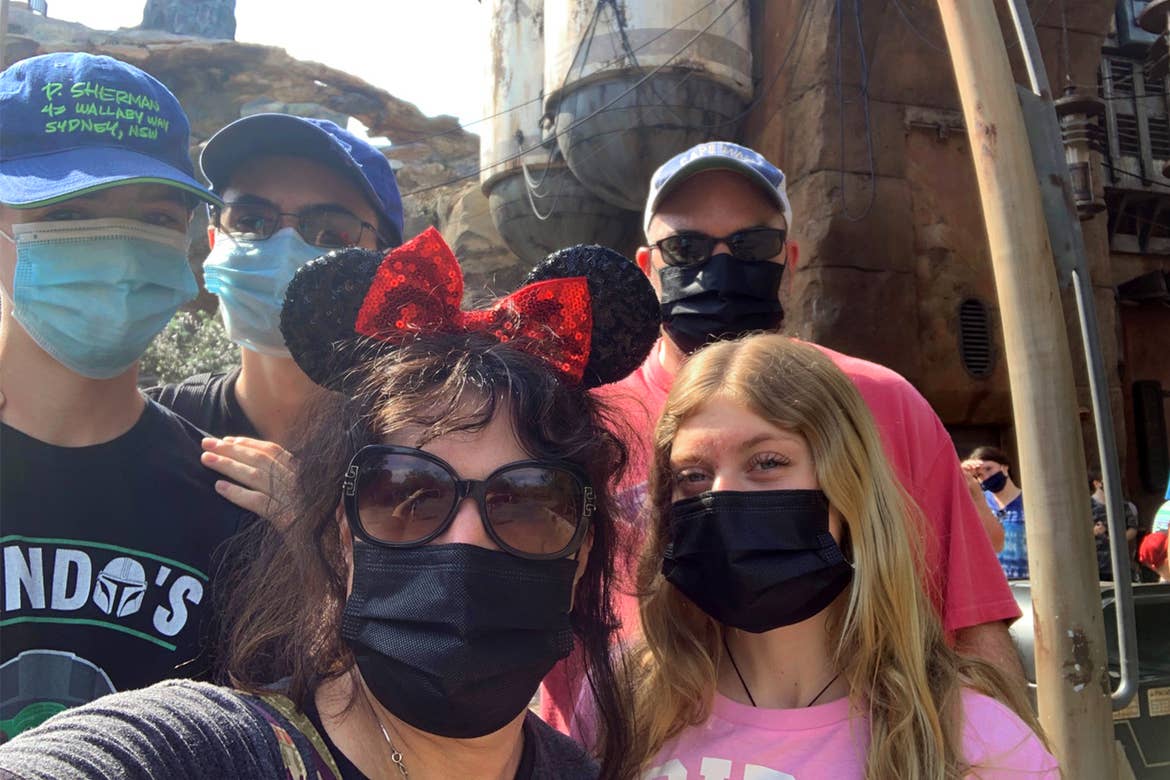 Jennifer with her sons, husband and niece in Batuu (aka Star Wars Galaxy's Edge) at Disney's Hollywood Studios
Things to Do in Magic Kingdom
Disney's Magic Kingdom® Theme Park has always been my favorite. It whisks you away to another time and place, no matter your age, and I'm simply charmed every time I visit.

First, it welcomes you with the magic of Cinderella's Castle shimmering in the distance. As you walk along Main Street, you'll notice it resembles a quaint, storybook town lined with shops and bakeries.

Photographers snap family pictures and employees wearing white-gloved Mickey Mouse hands wave with a friendly energy that makes you smile.

And endless rides beckon, from the classic carousel to the magic of Peter Pan flying above Neverland to the thrill of the Seven Dwarfs Mine train.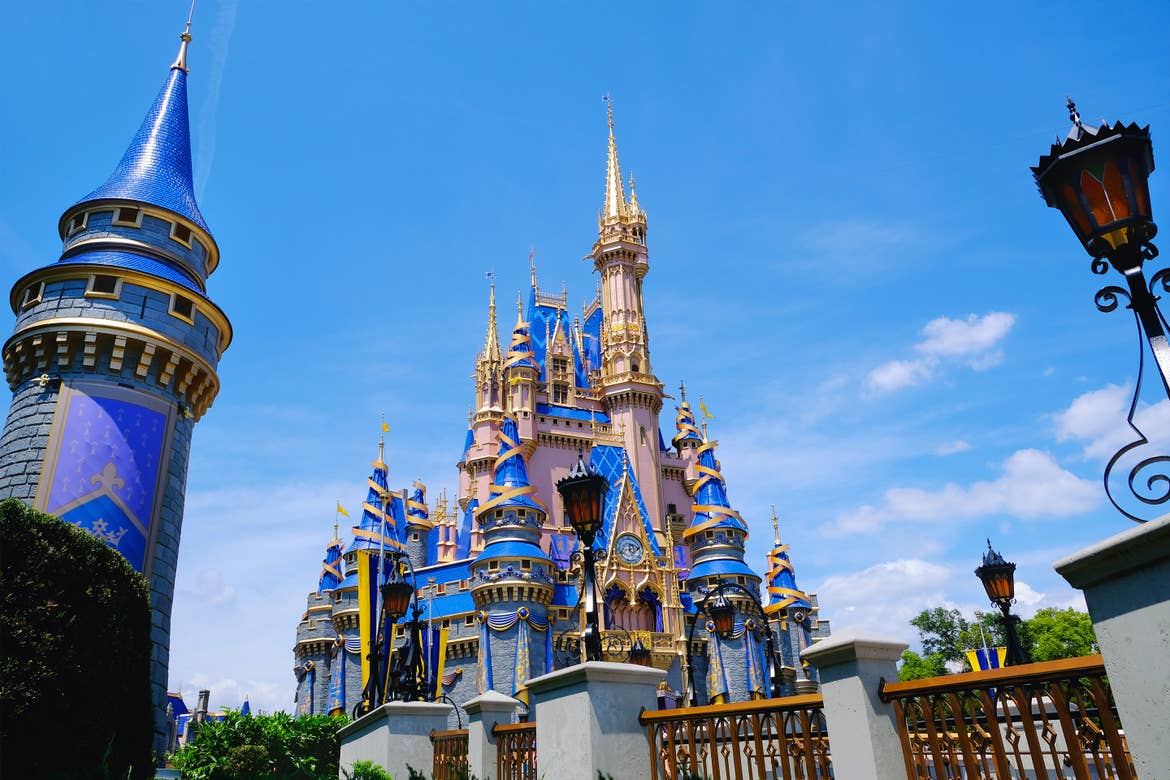 Cinderella's Castle is currently dawning brand-new gold and blue ribbons to celebrate the theme park's 50th anniversary!


The 4 Magic Kingdom Lands
Magic Kingdom is broken up into four main sections (or "lands"), each with a certain theme:

Frontierland — a wild western experience
Fantasyland — catering to the charm of classic Disney characters and tales
Adventureland — where pirates and explorations are highlighted
Tomorrowland — where the future is brought to life in a cutting-edge way
Best Rides in Magic Kingdom
The classic, must-see favorite rides for most visitors are:

It's a Small World — a boat ride that shows the diversity of our world while the classic song belts in the background
The Seven Dwarfs Mine Train — a zippy roller coaster taking you within the gem mines where the dwarfs work
Haunted Mansion — a spooky, fun trip through a ghostly house where many surprises await
Finally, no trip is complete without the classic Pirates of the Caribbean — where a boat travels in darkness and the hunt is on for the famed Captain Jack Sparrow. A pirate's life is definitely for me!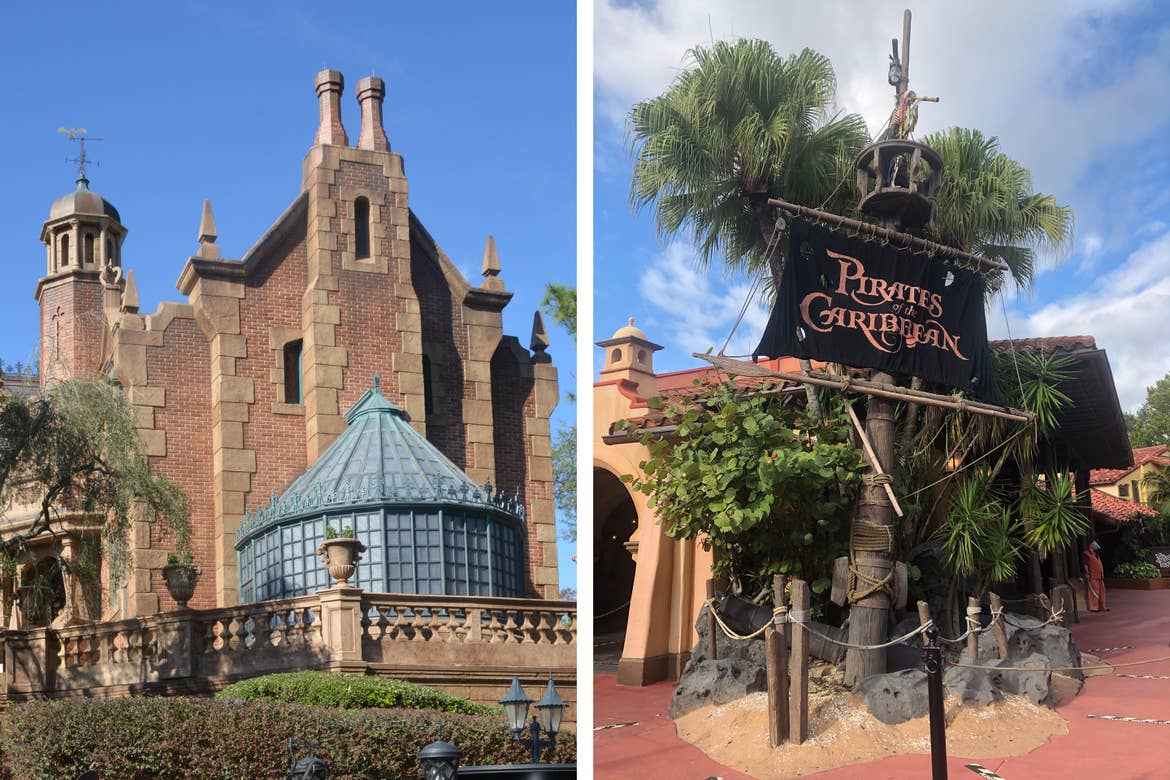 Haunted Mansion (left) is located in Liberty Square and Pirates of the Caribbean (right) is in Adventureland.

Since my son can proudly state he's ridden every ride in Disney World, some of his all-time favorites include:

Space Mountain — a wild, indoor roller coaster in the dark
Splash Mountain — a whimsical, log-flume-type ride with various-sized hills — you will get wet on this one!
Big Thunder Mountain Railroad — a runaway mine roller coaster with thrilling side twists and speed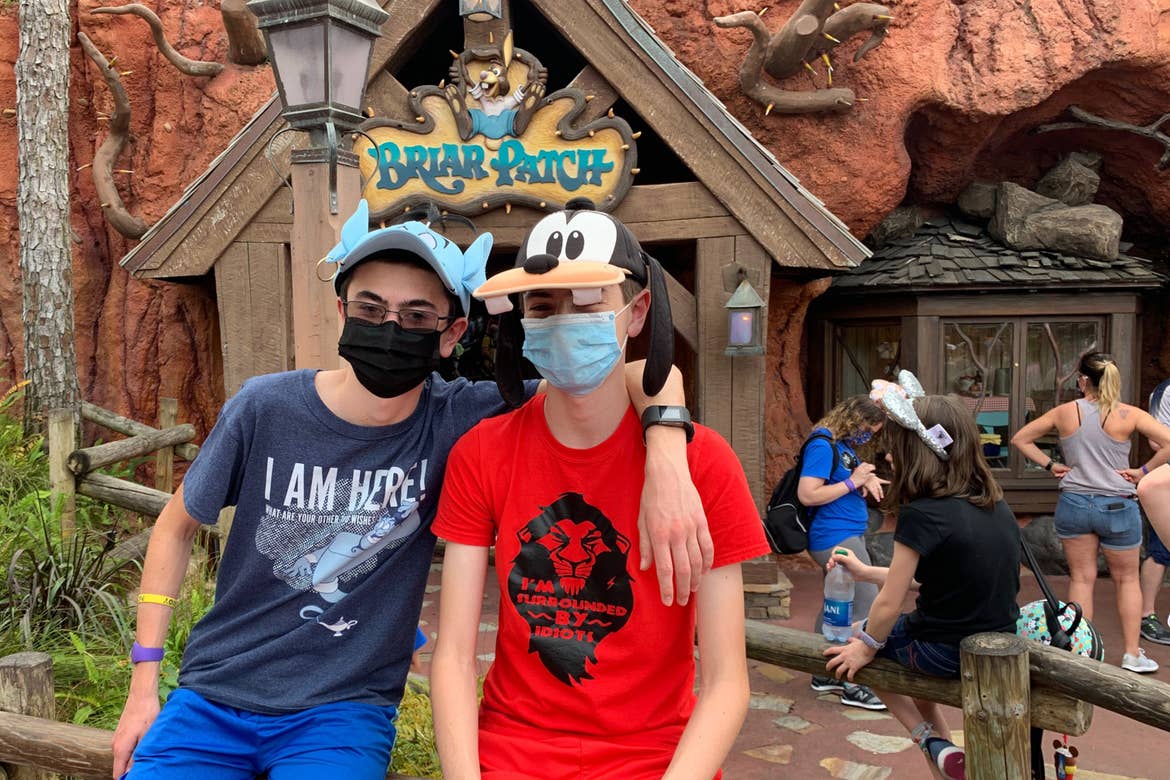 The Briar Patch is temporarily closed, but you can still find Splash Mountain and Big Thunder Mountain souvenirs at Splashdown.


Dining in Magic Kingdom
As for food? You have many options to choose from:

Grab a gigantic cinnamon bun at Gaston's Tavern.
Indulge in a classic, Thanksgiving-type feast with family platters at the Liberty Tree Tavern.
Get a fried green tomato sandwich and a famous milkshake at The Plaza.
Slurp spaghetti like Lady and the Tramp at Tony's Town Square Restaurant.
And don't forget my favorite snack in all the parks: the famous Dole Whip. Delicious soft serve floating in pineapple juice, with varied flavors such as orange, coconut and, of course, pineapple.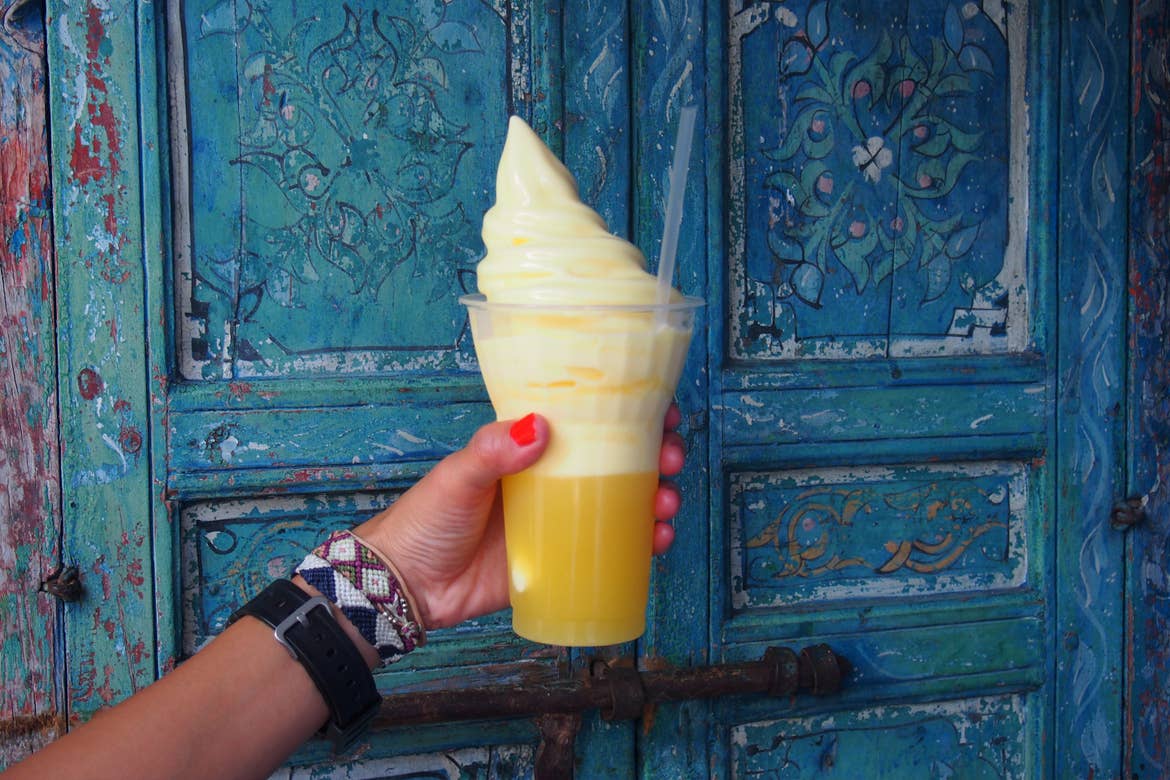 Make sure you save room after dinner for some Dole Whip!


Even More Things to Do
If you have time to spare after all that, here are a few more recommendations:

Make a trek to the amazing Beast's Castle and dine on fabulous food.
Take in a 3D show with antics from Mickey and Donald Duck at Mickey's Philharmagic.
Listen to a princess share amazing stories at Enchanted Tales with Belle.
Things to Do in Epcot
Disney's Epcot® Theme Park is more than twice the size of Magic Kingdom.

One of my favorite things about this park is the ability to experience unique rides and then walk across the park to feast and shop throughout different "countries" in the world.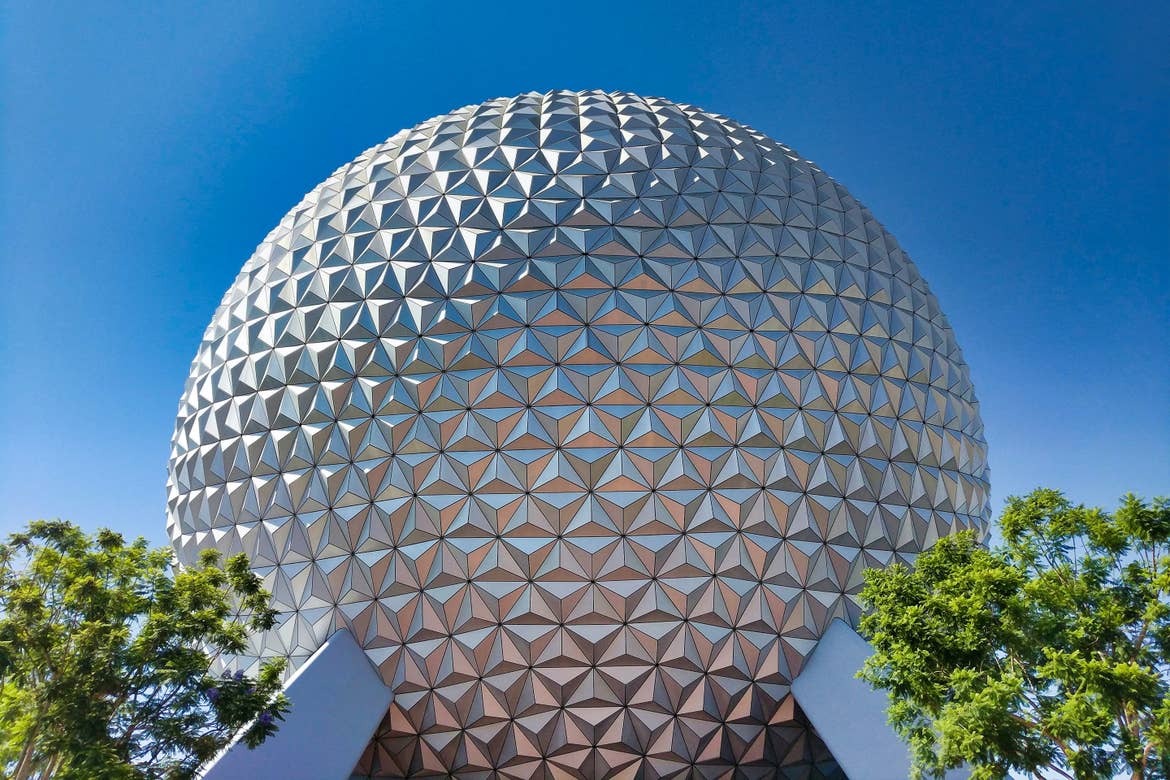 If you haven't been before, be sure to make time for a ride on Spaceship Earth inside the iconic Epcot "ball."


The 2 Epcot Lands
Epcot is broken up into two sections:

Future World — which holds a variety of thrilling rides
World Showcase — which features the landmarks, culture and cuisine of almost a dozen countries
Epcot's 11 World Showcase Countries
Each country in the World Showcase offers shows, rides, shops and/or foods with authentic flavors and experiences. The countries include:

England
Canada
America
Mexico
Italy
France
China
Japan
Morocco
Norway
Germany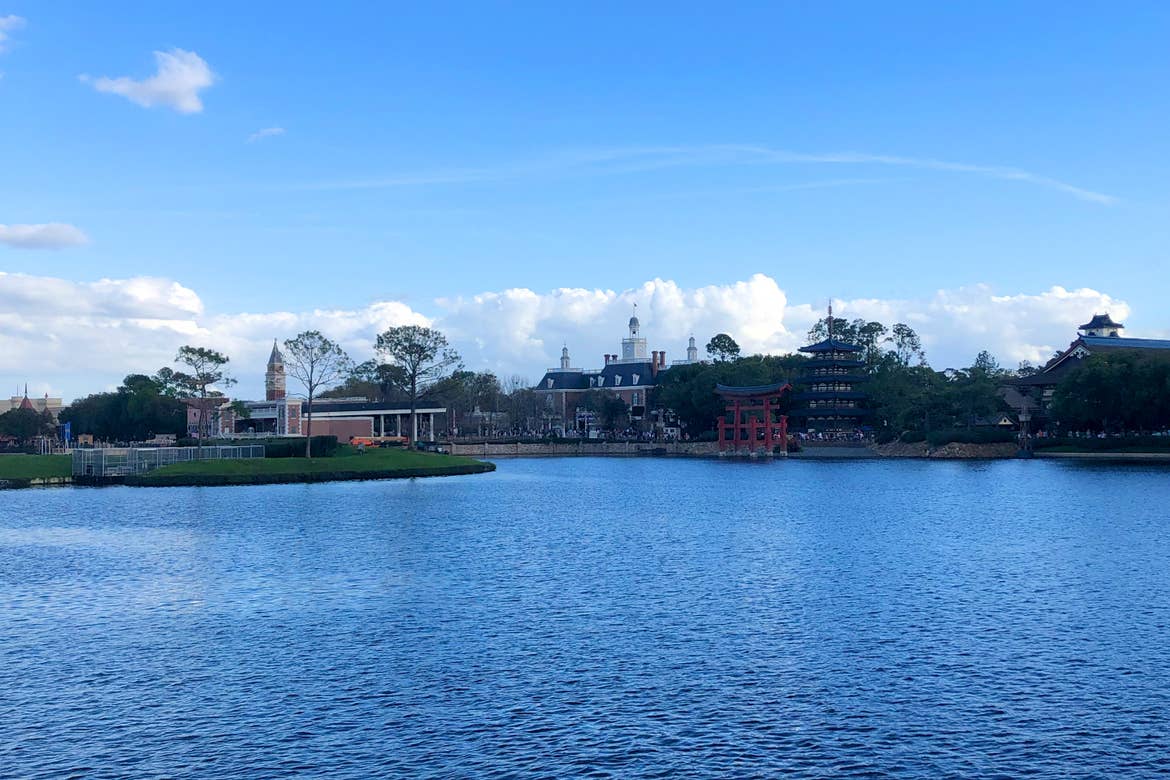 You'll also get beautiful views (and photos) of World Showcase Lagoon as you stroll through the different countries.


Best Things to Do & Food to Eat in Epcot
As you stroll through the countries, here are some of my favorite things to do and eat:

Ride Frozen Ever After in Norway — a boat ride featuring Anna and Elsa — and grab one of their famous Anna cupcakes in the bakery.
In France, drink sparkling champagne and hit the bakery for macaroons or tasty eclairs.
When I'm in Mexico, I always grab a few churros and enjoy a cocktail at the La Cava del Tequila. (Try the spicy margarita!) Then pick up some handmade trinkets in the Pyramid shops.
Fish and chips on the go, wrapped in newspaper, with a Guinness is a must-have at the Rose and Crown Pub.
And yes, you may want to stop in America and get the world-famous funnel cake with ice cream on top.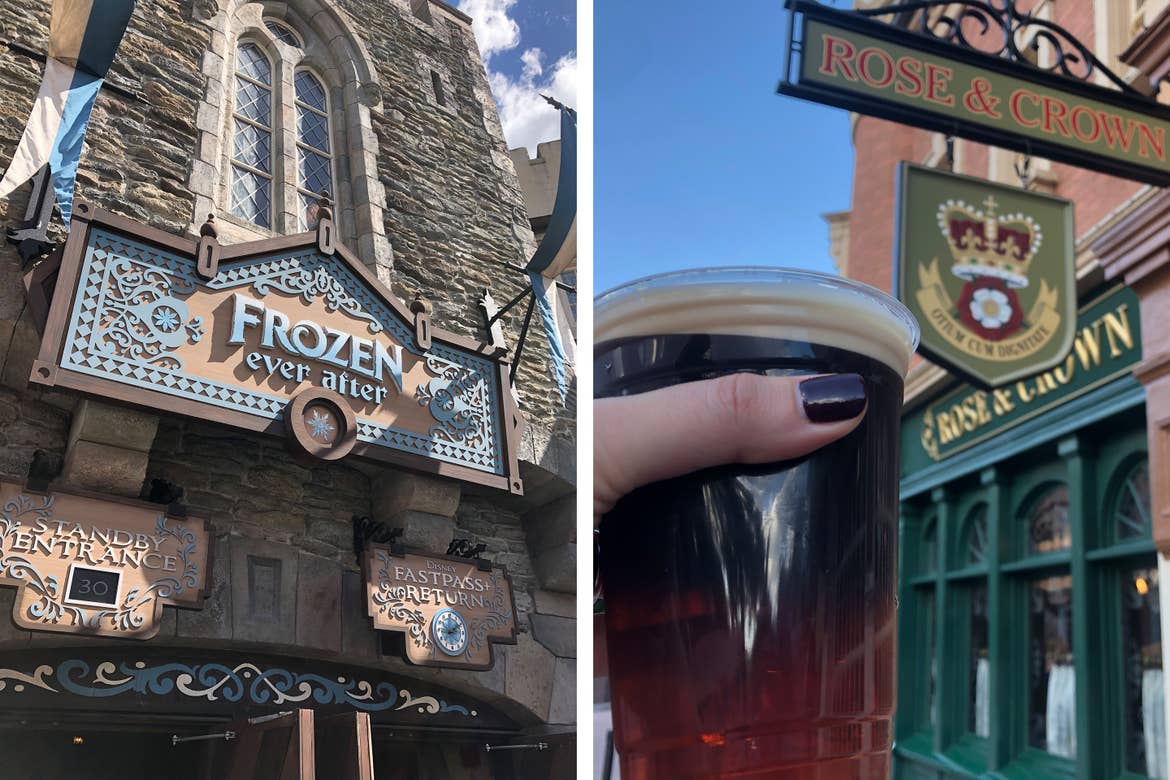 Eat, ride and shop your way through Epcot from Norway to the UK.


Best Rides in Epcot
Some of the rides not to be missed?

Soarin' — a flight-inspired journey that lifts you up in the air, so you can experience flying over some of the greatest landmarks in the world
Test Track — a chance to create your own car and test it during a high-speed race on the track
Mission Space — an opportunity to be an astronaut on a high-risk mission to Mars
The Seas with Nemo & Friends — a family favorite where you ride in a clamshell and watch the story of Finding Nemo come to life. You also get to walk through impressive aquariums and see a wide variety of sea life.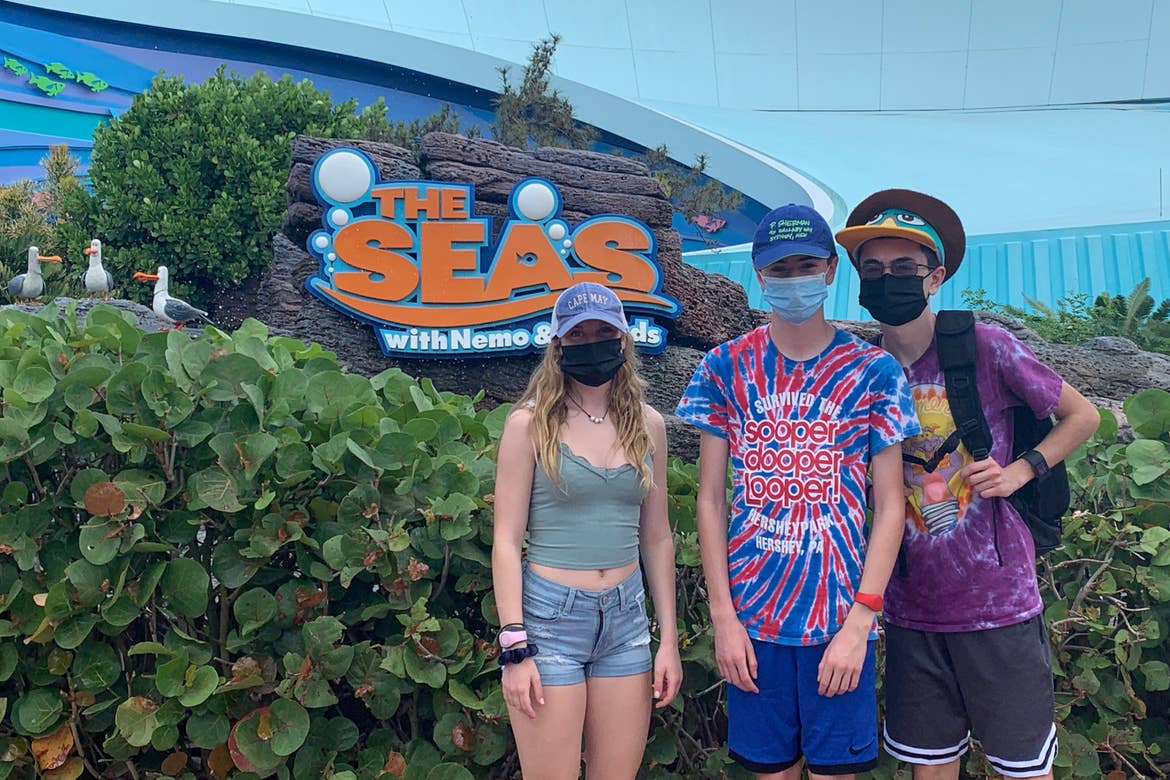 You can find Nemo & Friends on the western side of Future World.
Things to Do in Animal Kingdom
My favorite element of Disney's Animal Kingdom® Theme Park, besides the gorgeous natural landscapes and animals, is the majestic Tree of Life that stands in the center of the park.

Hundreds of animal hand carvings decorate this tree, and one of our favorite things to do is count and see how many we can spot.

This is the biggest park and offers opportunities to interact with the animals, from the walking paths of Gorilla Falls Exploration Trail to Rafiki's Planet Watch, where you can learn about medical research and actually pet the animals.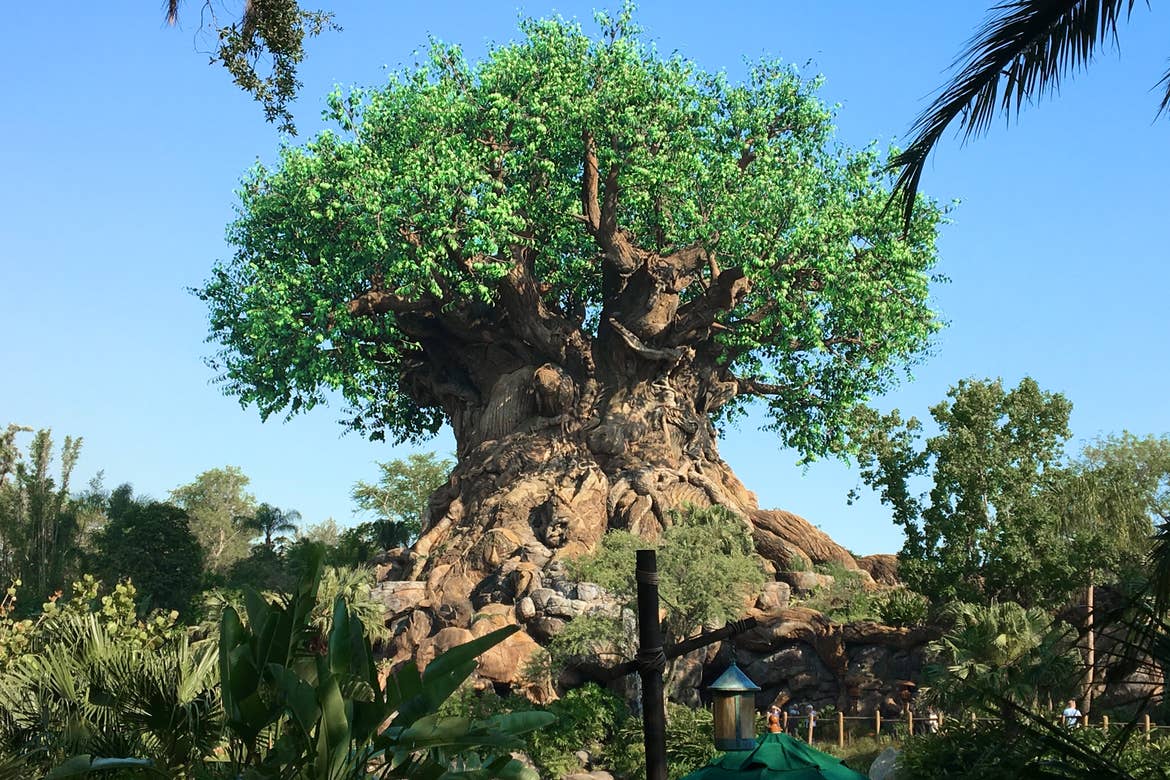 The Tree of Life is 145 feet tall with over 8,000 branches and ~102,000 artificial leaves.


The 6 Animal Kingdom Lands
Here are the different areas in Animal Kingdom:

The Oasis — the main welcome center in the park, offering quiet solitude and natural habitats where you can view animals
Discovery Island — where the stunning Tree of Life can be viewed
Pandora, The World of Avatar — a realistic journey into the fictional world of Avatar
Africa — a place to embark on an animal safari
Asia — a land filled with adventure rides and authentic food
Dinoland USA — which houses all things dinosaurs (if you couldn't tell)
Best Rides in Animal Kingdom
This park has our favorite ride: Avatar Flight of Passage — a state-of-the-art flight simulator that takes you on a journey through Pandora, the World of Avatar.

It's a realistic dive into the world of the famous movie, Avatar. The stunning details make this a top-rated attraction. At night, the world comes alive with shimmering color and sounds from the forest.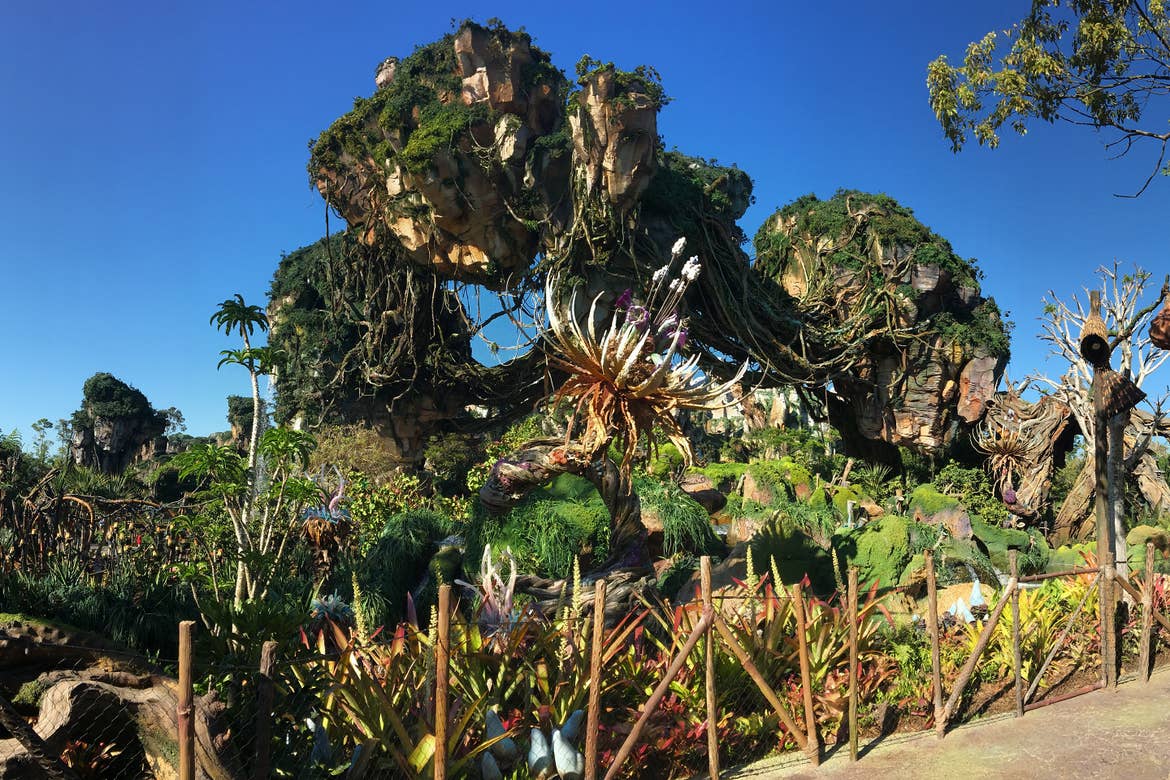 This flight simulator takes you on a journey from the back of banshee over the gorgeous world of Pandora.

More great rides include:

The famous Expedition Everest — which takes you to the edge of a broken track, where you spot the Yeti protecting Forbidden Mountain, and then it propels you backward. A must-do for thrill-seekers!
Kilimanjaro Safaris — which gives you an up-close look at animals like lions, tigers, giraffes and zebras, all in their natural habitat
Dinosaur (in Dinoland USA) — which is a mad, motion simulator that depicts a chase from a real dinosaur. And yes, sometimes I scream on this one!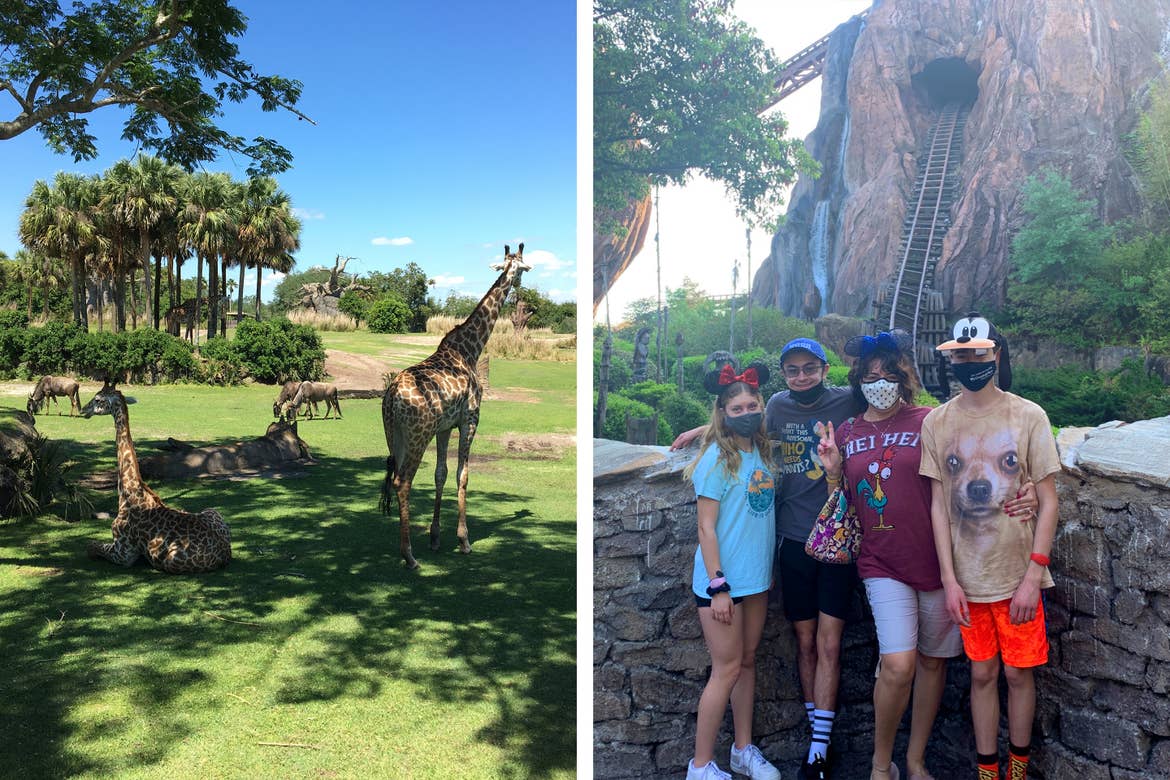 Within minutes, you can go from spotting giraffes on Kilimanjaro Safaris to spotting the Yeti on Expedition Everest.


Dining in Animal Kingdom
The Yak n Yeti is one of our favorite places to eat in this park; it serves delicious Asian food and cocktails.
If you want to see some Disney characters during your meal, don't skip the best buffet at Tusker House, featuring Mickey and Minnie in safari gear and the popular jungle juice my kids are obsessed with.
Things to Do in Hollywood Studios
Disney's Hollywood Studios® Theme Park has exploded with new attractions in the past year. It's themed around imagined worlds from film, tv, music and theater, mainly inspired by the Golden Age of Hollywood.


The 7 Hollywood Studios Lands
You'll find a lot of A-list rides, dining options and places to explore in Hollywood Studios, including:

Animation Courtyard — where you can see live shows in theaters and other places
Echo Lake — which has an actual miniature lake and gives off a California vibe
Hollywood Boulevard — a re-creation of the Golden Age of Hollywood
Sunset Boulevard — evokes the glamour of the 1940s
Grand Avenue — a themed area that leads to Galaxy's Edge
Star Wars: Galaxy's Edge — depicts real-life adventures from the movies, making you feel like you've been dropped onto an outpost on a strange planet
Toy Story Land — which makes you feel as if you've been transformed into a kid's toy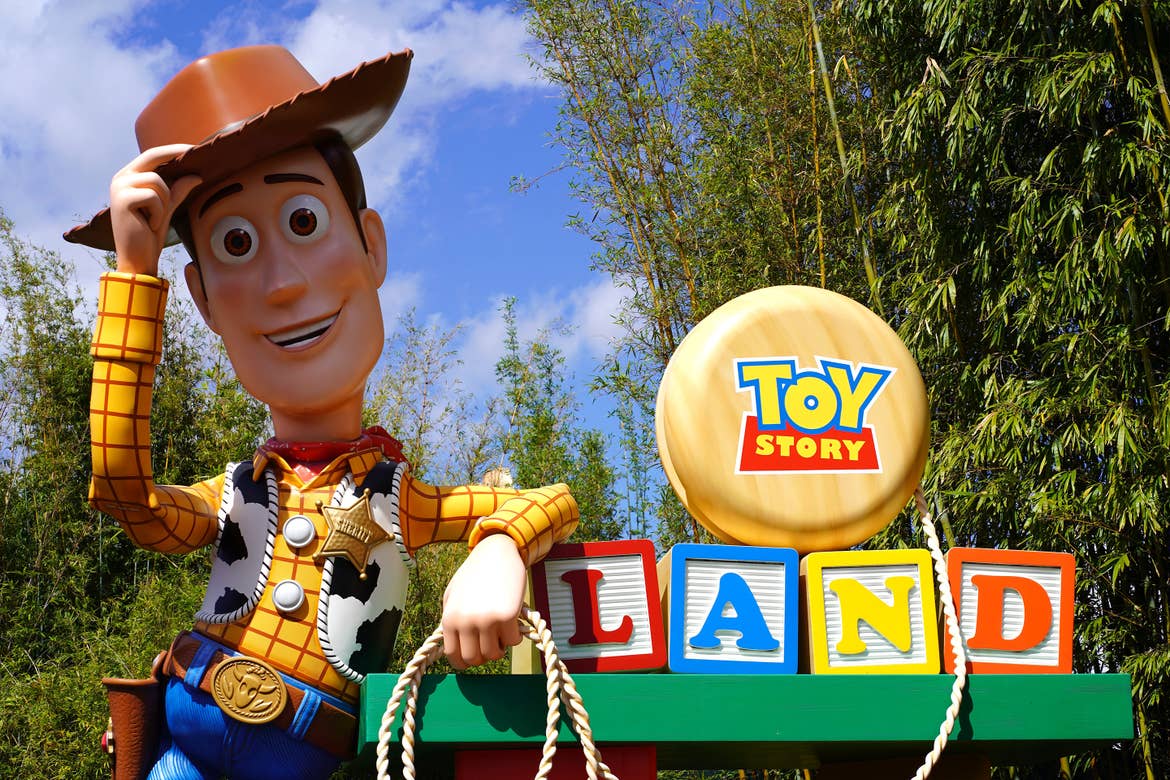 Best Rides in Hollywood Studios
In Star Wars: Galaxy's Edge, they have:

Millennium Falcon Smugglers Run — interactive simulator ride
Star Tours — the Adventures Continue — also a simulator ride
The famous Star Wars: Rise of the Resistance — the most realistic in all the parks (in my opinion), which runs about 25 minutes. Unfortunately, this ride is so popular, boarding groups are now used via a virtual queue and visitors are unable to stand in line.
(There are also various specialty shops offering unique experiences, such as making and purchasing your own lightsaber.)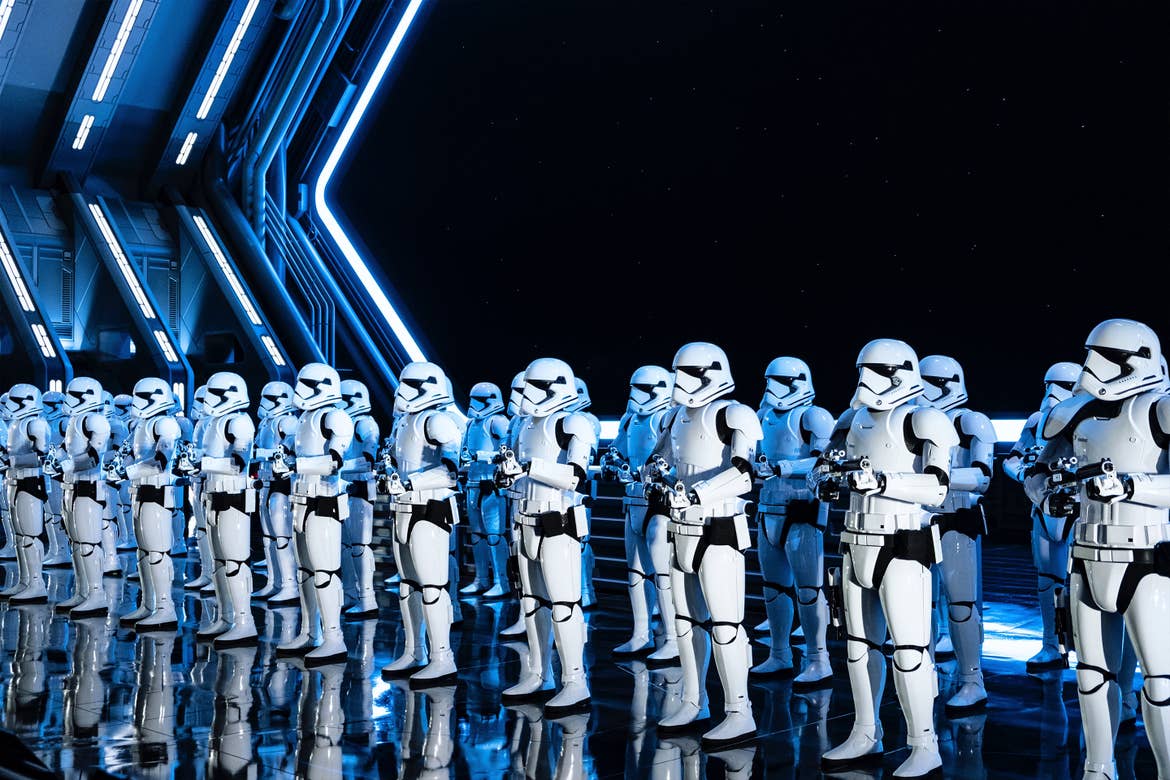 You'll be greeted by a group of First Order Stormtroopers on Star Wars: Rise of the Resistance.

In Toy Story Land, you can ride:

The popular Slinky Dog Dash roller coaster — a fast, fun trip with plenty of hills
Toy Story Mania! — a spinning laser shooting game where everyone's competitive streak will emerge
In the Sunset Boulevard area, you have:

Twilight Zone Tower of Terror — for the thrill-seekers in the family. It offers an experience in a haunted hotel where you're dropped several stories.
Rock 'n' Roller Coaster Starring Aerosmith — indoors and features a heart-stopping take-off and endless speed
And on Hollywood Boulevard, you can do:

Mickey and Minnie's Runaway Railway — one of the newer rides featuring an interactive experience in an "out-of-control" railway car. Riders are dropped into the cartoon universe and experience fun vignettes and eye-popping scenery. There's so much to look at, you might want to ride this one again!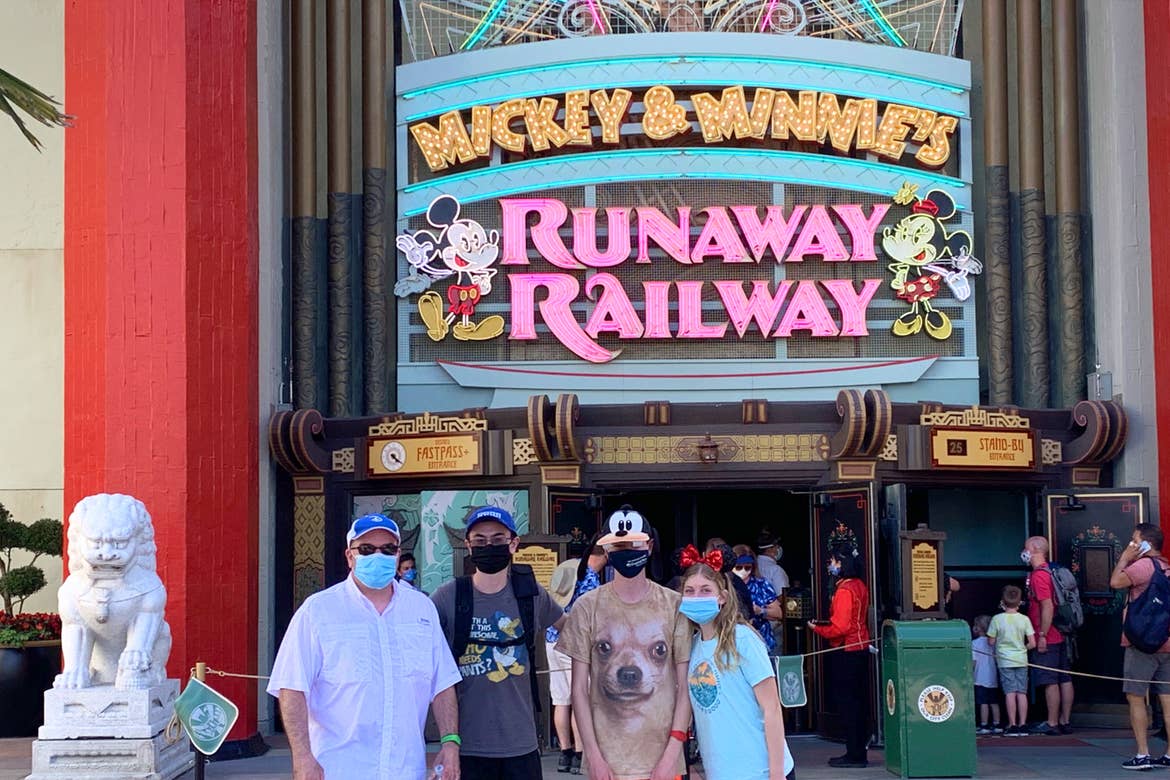 Mickey & Minnie's Runaway Railway at Disney's Hollywood Studios is the newest and first ride at any Disney park that stars Mickey Mouse and friends!


Dining in Hollywood Studios
Our favorite place to eat in Hollywood Studios is the Sci-Fi Diner, which features casual food served in a drive-in theater. You eat in an actual automobile while watching old-school classic monster and alien movies. Needless to say, this is a huge crowd-pleaser for the family.
The elegant Hollywood Brown Derby is always a great choice. The food is pricier, but it gives you the classic Hollywood feel.
Woody's LunchBox in Toy Story Land is good for a quick snack, too.
---
Planning an Orlando vacation?
---
4 Helpful Tips for Your Disney World Trip
After ten Disney World vacations, I've picked up a few tips here and there to help our family (and yours!) have the most successful trip out to the parks.


1. Pencil in rest days.
If you're staying more than 4 days, make sure you schedule a rest day or two in between. Disney World is a working vacation and having a day to sleep in, lounge by the pool and explore your resort is a treat — and your feet will thank you!

Two of the best places to stay for a Disney World vacation are Orange Lake Resort, which actually borders parts of Animal Kingdom, and Orlando Breeze Resort.



For extra relaxing rest days, lounge by the pool in a covered cabana at Orange Lake Resort.

Both are really close to the parks and have a lot to do on-site, including pools, mini golf and arcades.

Plus, if you're visiting in the summertime, they're doing special activities like outdoor movies, tie-dying, poolside games, beat-the-heat treats and much more.

Oh, and if you're looking for more things to do outside the theme parks for your rest days, be sure to research some of the best activities in the area.


2. Take advantage of special magic hours.
Reservations are needed for parks now, so I like to schedule my park days around special magic hours. For instance, if Animal Kingdom is open an extra hour on a Tuesday, I book the park for that day.


3. Get to the parks early.
You'll have a distinct advantage if you can arrive at the parks before opening because many times, we found the park already open and got a head start on our day.

Besides shorter lines and less heat, you'll have more time and can easily hit the popular rides first before the crowds arrive.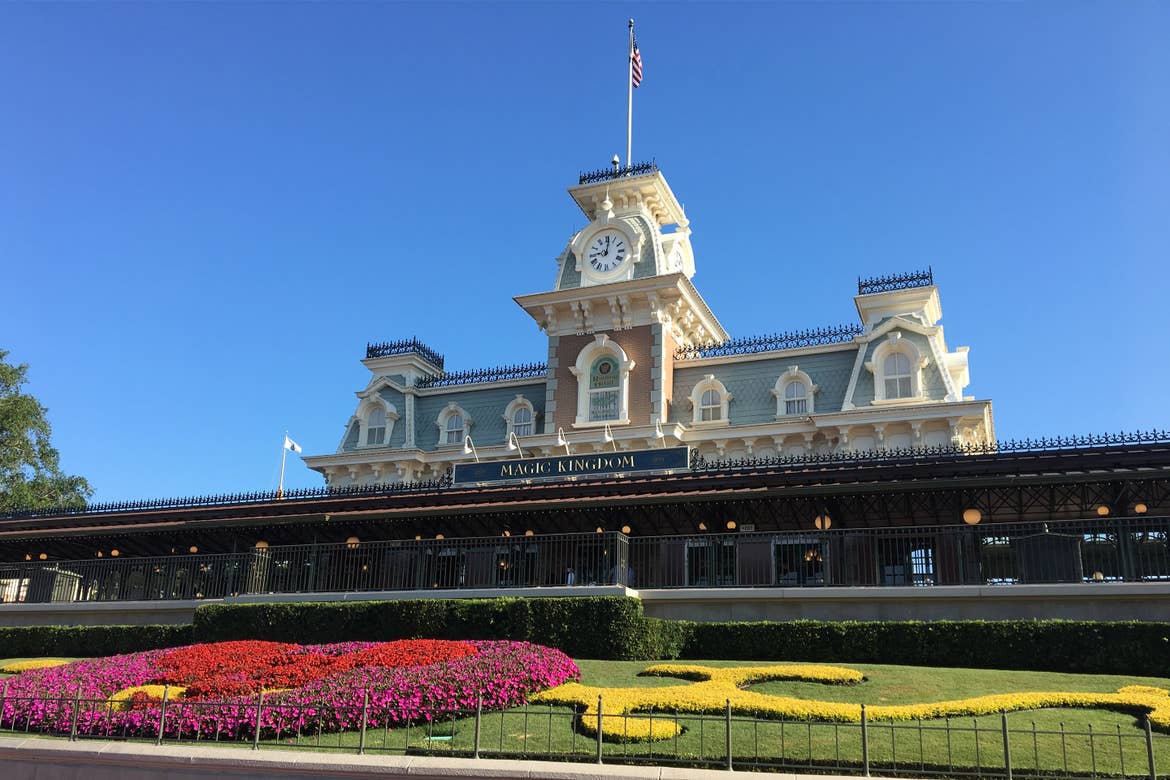 4. Plan meals ahead of time.
Dining reservations can be made up to 60 days beforehand (which is especially great if you're planning a big group Disney trip). Sit with your family and make a fun night out of deciding where you want to eat!

It requires a deposit to hold your seating, but you can always make changes or cancel the reservation within a specified amount of time.
Disney World COVID-19 Updates
In order to have a safe and fun Disney World trip, be sure to research the latest and greatest safety guides and official updates. Here are some of the important things I noticed during our recent spring trip...


1. Masks and social distancing are still in place.
Masks are required all the time unless you're seated and eating or drinking. The parks are also clearly marked for social distancing.

Editor's Note: Since this trip took place, Walt Disney World has updated its safety and capacity policies. Be sure to visit its website for the most up-to-date info.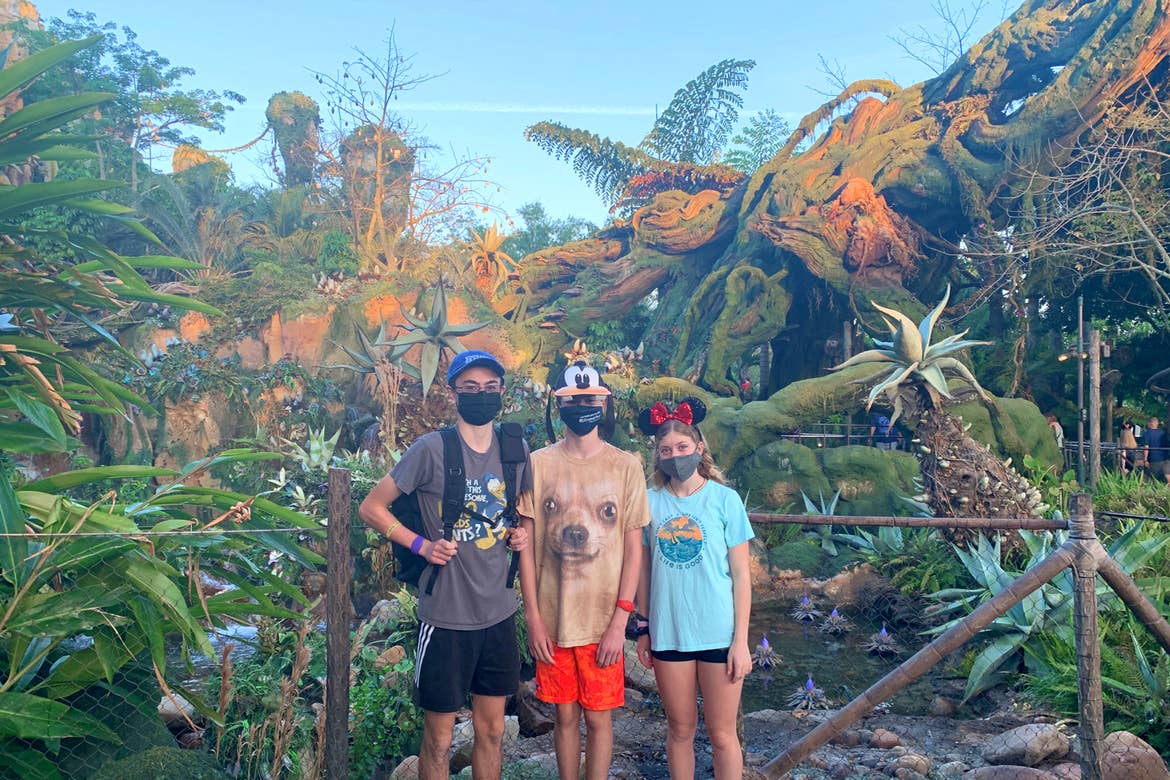 2. Fast Passes are not currently available.
This service allowed visitors to select certain big-ticket rides and visit them at a specific time, so they don't need to wait in big lines.

But with the park at only half capacity, we found the normal lines shorter anyway, so this didn't pose a problem.


3. Parades, fireworks, many buffets and some shows are currently closed.
BUT — we noticed characters will show up throughout the day on boats or platforms away from crowds, so kids can enjoy a peek at their favorites.


4. You have to mobile order for quick-service restaurants.
We used to be able to wait in line for quick-service meals (such as burgers or chicken fingers), but to mainstream and maintain social distancing, you're now required to order your lunch or snacks via mobile ordering on the My Disney Experience App, the official Walt Disney World app.

It's easy to use. Just create an order, pay online and you'll receive a time to pick it up.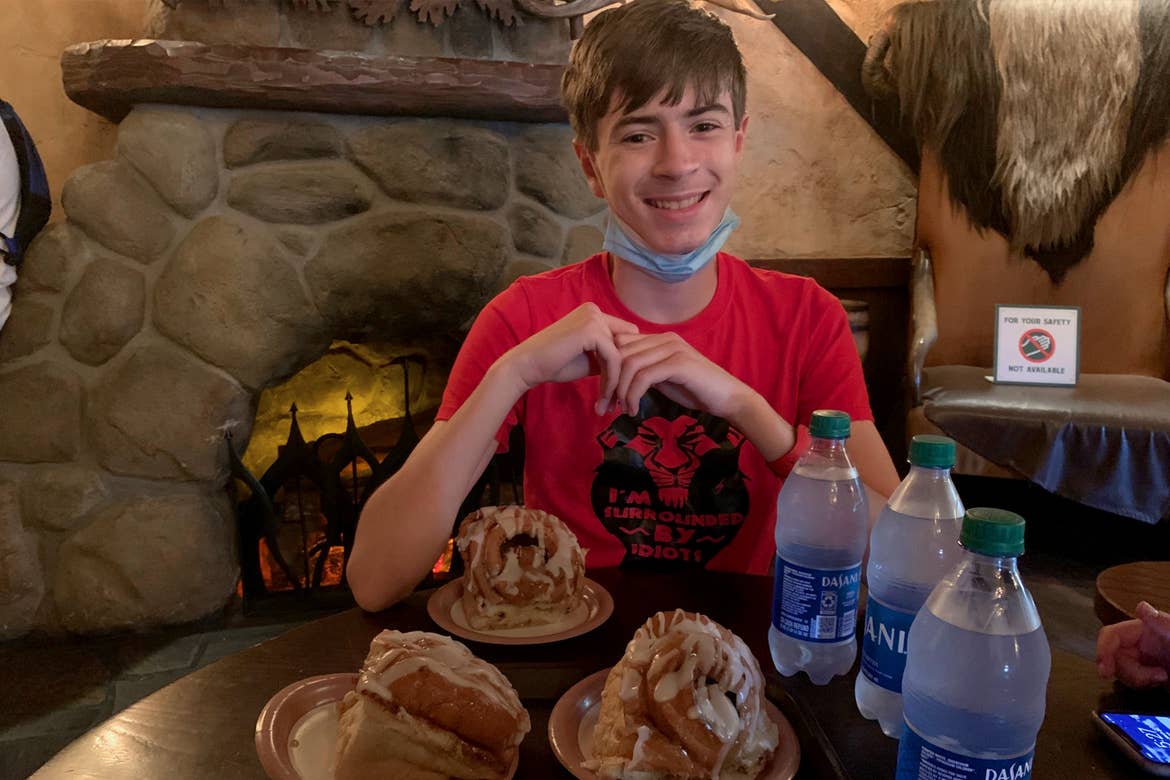 Full sit-down meals still require reservations ahead of time — make sure you do these before you get to the park or you'll be disappointed.

Food trucks don't require mobile ordering, so this is where you can pick up a pretzel, water or ice cream on the go.


5. You're no longer allowed to walk and eat at the same time.
So when you grab your sweet treats and Dole Whip, take the opportunity to rest and enjoy the snack.


6. They're still keeping the parks sparkling clean.
I noticed employees continuously disinfecting surfaces and rides throughout the parks. The bathrooms were always spotlessly clean, too.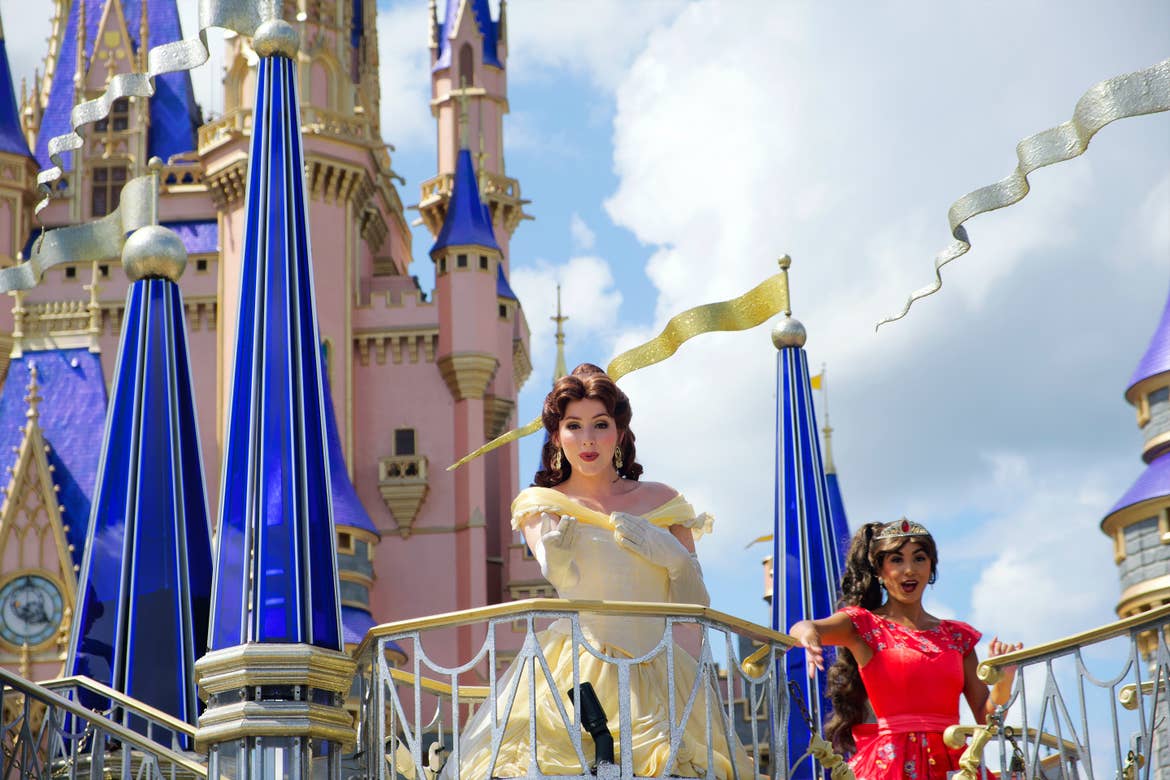 Disney World is a trip that keeps giving back memories of a lifetime.

My children and I still love to talk about our favorite rides and meals, and planning in advance becomes an event to enjoy. There are always new rides and experiences, which makes the vacation fresh each time.

I hope this guide to some of the best things to do in each Disney World park, plus my tips and updates, help you with planning your own trip. I wish all of you health, happiness and some pixie dust magic for your next vacation!


Our guest bloggers are compensated for their writing contributions and honest opinions.

All information is subject to change. This article is a curated guide and is neither sponsored nor considered an official endorsement. Please be sure to check information directly with any/all tours, guides or companies for the most up-to-date and direct details.