Narci Dreffs
Narci is a photographer, blogger, wife and mama to 3 teenagers. Born and raised in Texas and based out of McKinney (just north of Dallas), you'll definitely hear Narci saying "ya'll" and "fixin' to" A LOT. She's also partial to sweet tea, SEC football, monograms and big porches with rocking chairs. Along with her husband and kids, Narci's happy place is at the beach.
Instagram
Website
Recently, my family of 5 packed up our stuff and headed out on a road trip for our super fun Dallas staycation at Villages Resort!



Me (Narci), my husband, Robert, and our three kids, Jackson (18), Luke (13) and Presley (12).

I'm SO excited to tell you all about it and share family photos of everything we did, from horseback riding to splashing around at the waterpark to eating delicious southern food in town.

Read on to follow along on our family's Villages Resort staycation!


Arriving at Villages Resort
It was only a quick two-hour road trip from our home north of Dallas to Flint, Texas, and we stopped for a yummy Mexican dinner on the way.

We drove through the most charming small towns, listened to a few podcasts and then we had arrived!

We couldn't believe how beautiful the resort was.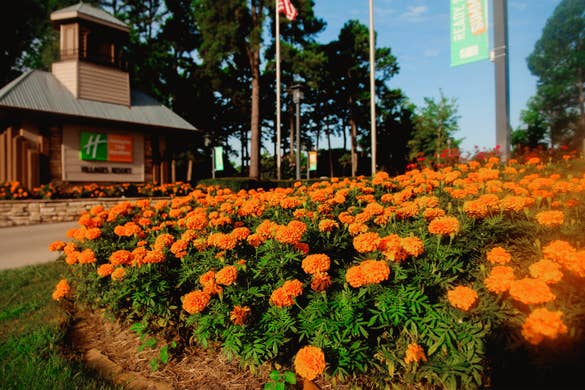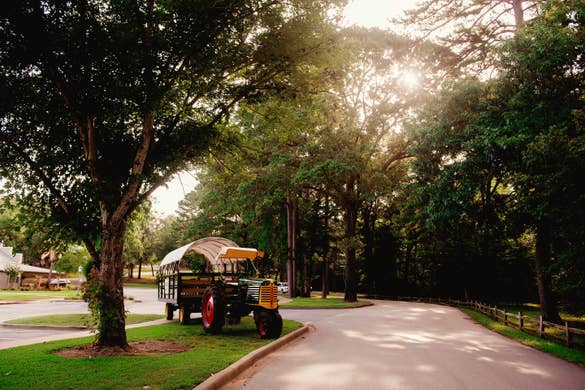 Isn't the property just beautiful? This was one of the easiest trips we've made for any kind of vacation or staycation.

We made it just in time for sunset on the waters of gorgeous Lake Palestine.

Much to our delight, our roomy two-bedroom villa was located right by the marina, restaurant and even more outdoor fun at the resort, so the view from just outside of it was breathtaking.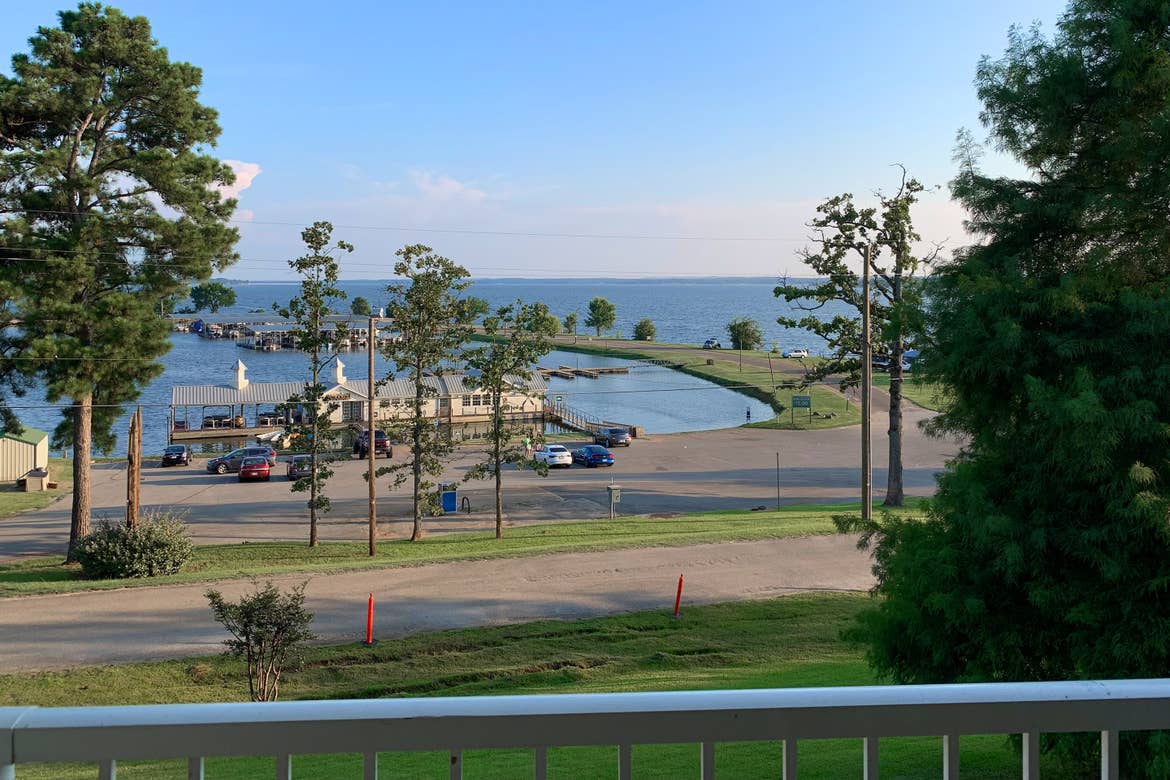 Day 1: The Waterpark at the Villages
The next morning, we woke up and were ready to hit The Waterpark at the Villages — the resort's on-site, indoor waterpark.

Can you believe that nestled in all this natural beauty is this waterpark? My kids were pumped!

It was clean, easy to navigate and never crowded. We must have gone down these waterslides and played in the lazy river for hours. It was a total blast.

The waterpark has lockers for all your personal items, a snack bar and even an outdoor patio if you want to catch some rays.

We opted for an ice cream treat to cool us off.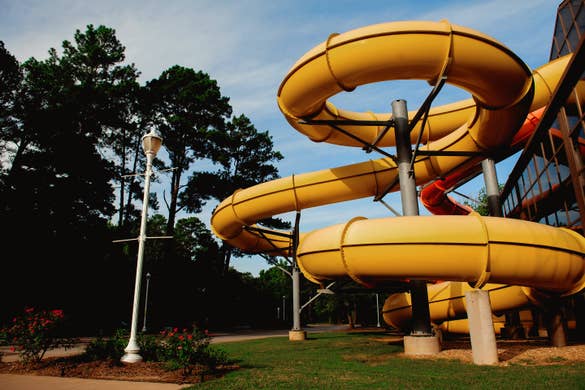 The Waterpark at the Villages has a lazy river, wave pool, waterslides, kids' slides and more!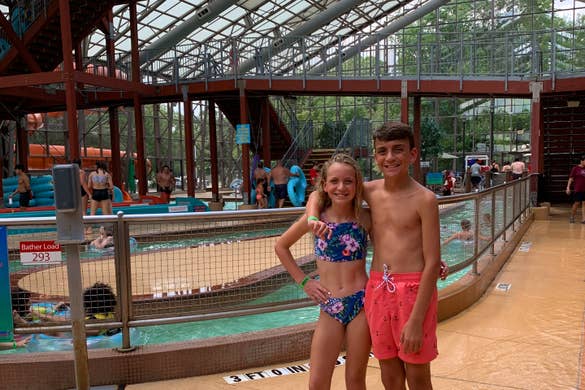 Next Up: A Family Tennis Match
After we finished at the waterpark, we hit up the tennis courts for a quick game.

We brought our own rackets, but I was so glad to hear that you could check out equipment for all the resort's activities.

They have card games, balls, sports equipment and more. Next time, we won't have to bring a thing!


Ending Day 1 with a Yummy Dinner
On this particular night, we drove over to the neighboring town, Ben Wheeler, to have a delicious meal at Forge Bar & Grill.

The whole restaurant is so charming, and the food was fantastic. We shared a large pizza and were very pleased with the quality of the service, food and ambiance.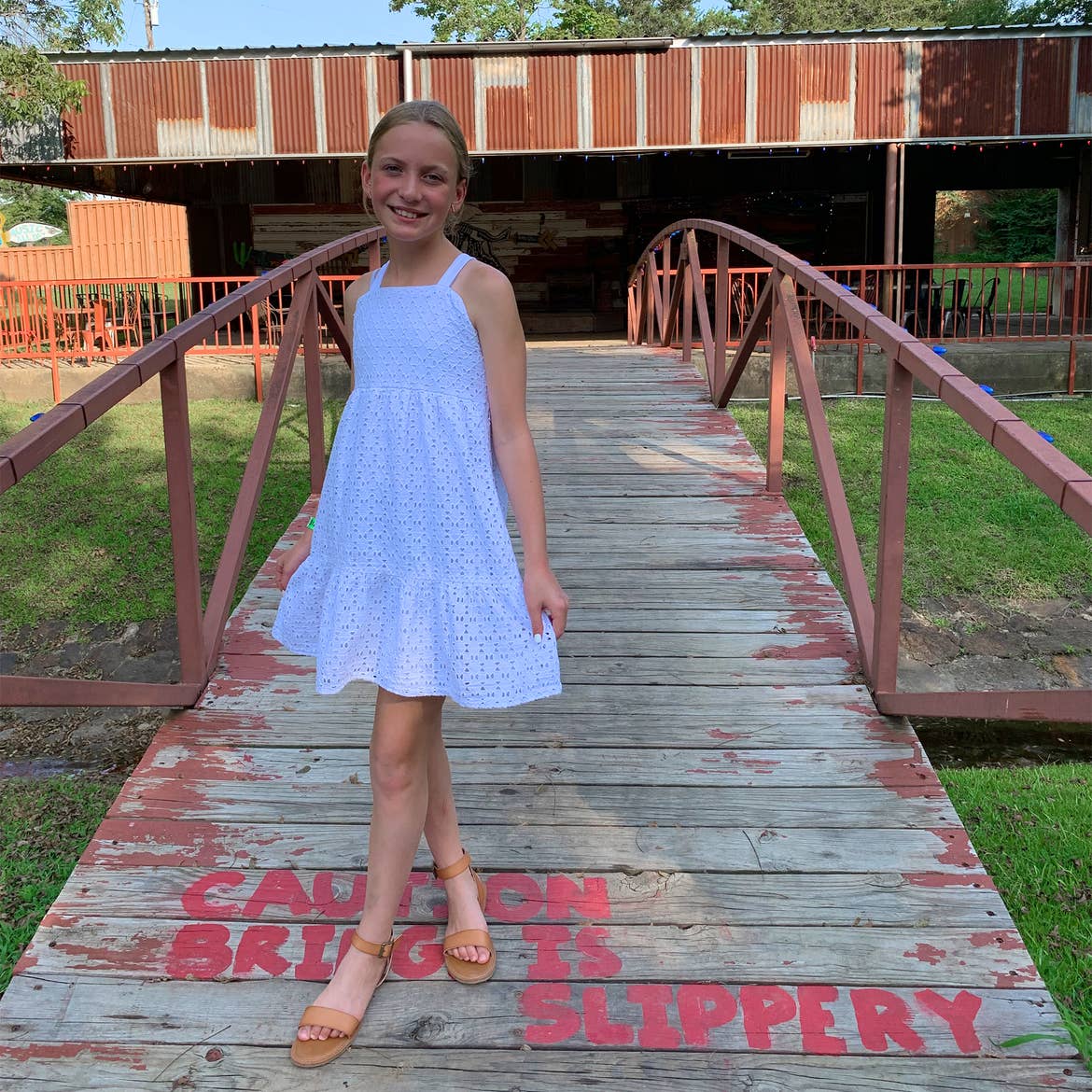 My sweet hubby and I both felt so relaxed during the trip. Everything we needed was located at the resort, but if we had forgotten anything, there was a grocery store about 5 minutes away.


Day 2: Horseback Riding!
On our second day, we had the best experience planned: horseback riding!

It was an absolute dream. And it was right there at the Villages Resort stables.

No one in our family had been on a horse before, so we were super excited to try this out.

We had the most precious guides for our little adventure. These two ladies took us all over the property.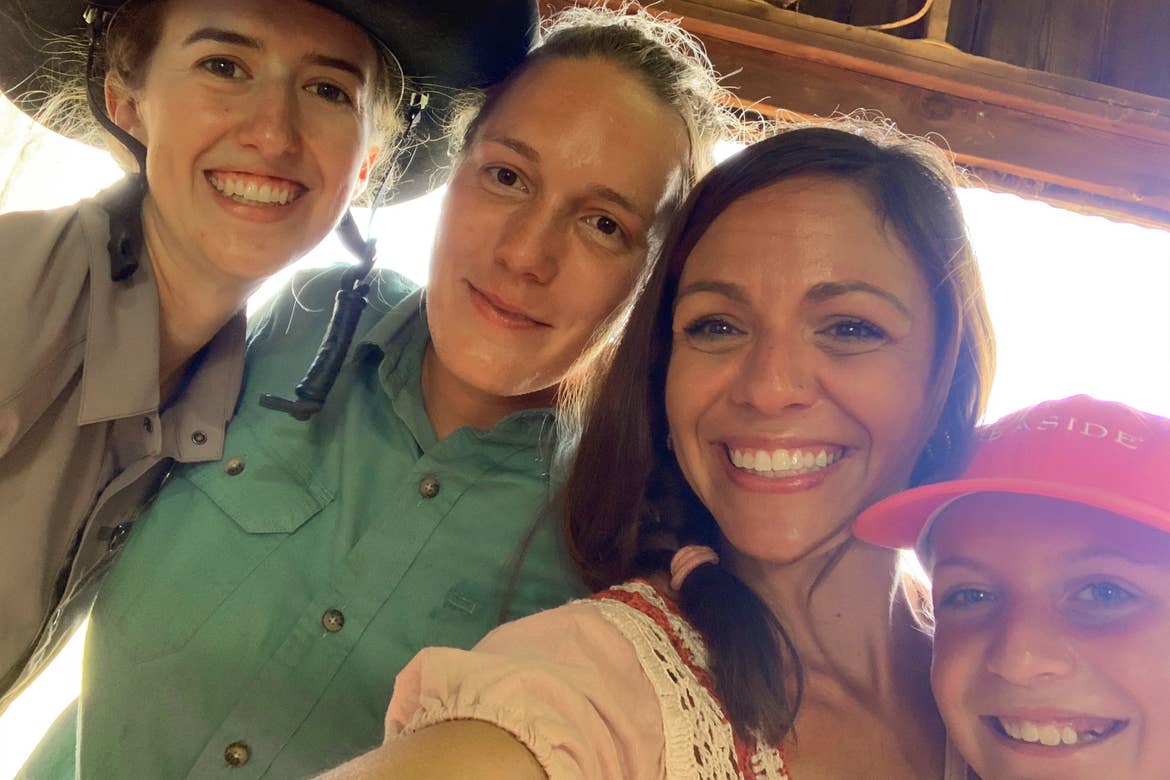 Our horseback riding guides at Villages Resort!

And the horses were absolute dolls. They were so good to us since we were just a group of beginners!

Luke's horse was so funny. He was at the tail-end, and his horse would only move at his own pace and then take shortcuts, so he didn't have to go as far. We laughed so hard!

We also ran into the cutest barn cats that reminded us of our kitties at home!

I rode a horse named Allie, and she was so sweet. They called her the princess of the group because she doesn't like to get her feet dirty or walk on anything too rocky.

Presley absolutely loved this experience, too!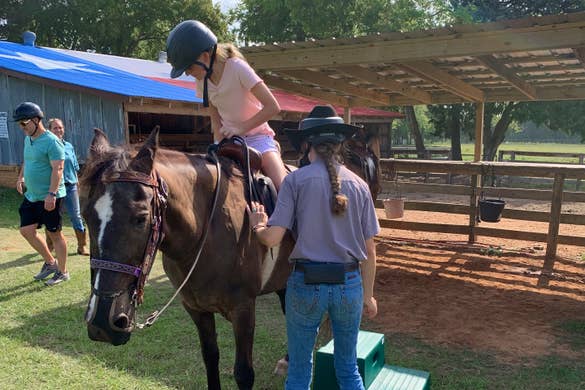 Saddling up for horseback riding adventures through the resort!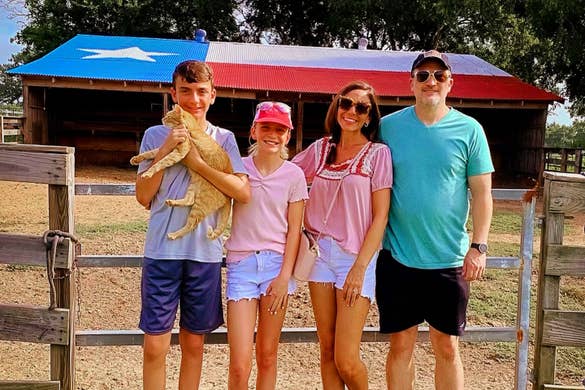 ---
More Ways to Have Texas-Sized Fun:
---
Lunch at 4 Way Café
After horseback riding at Villages Resort, we were HUNGRY, so we popped over to 4 Way Café in town. It was delicious.

It has a brunch menu, so we got pancakes, eggs, bacon and yummy sandwiches. The sweet potatoes were AMAZING!


Time to Cool Off in the Main Pool
After lunch, we took a quick nap and then headed to the pool in the main area to see what was going on.

We had ice cream cones and smoothies to beat the Texas heat on our little summer staycation.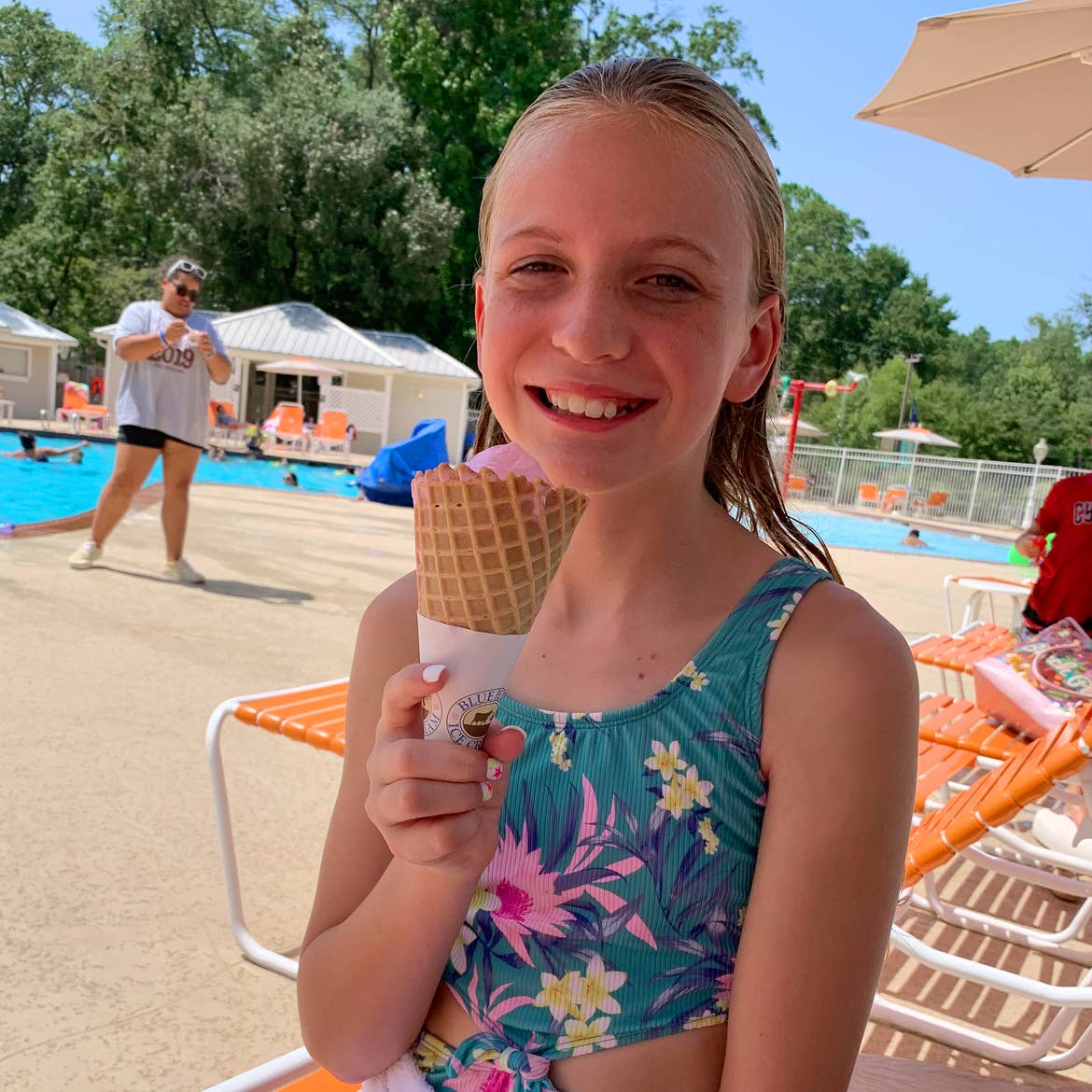 Mini Golf for the Win!
After nap time, pool time and ice cream time, we walked over to the mini golf course for a game!

Again, I was truly taken aback by how gorgeous this golf course was!

Rob dominated us all (shocker, haha!), but I did manage to get the only hole-in-one!

It was so dreamy, and we finished all 18 holes.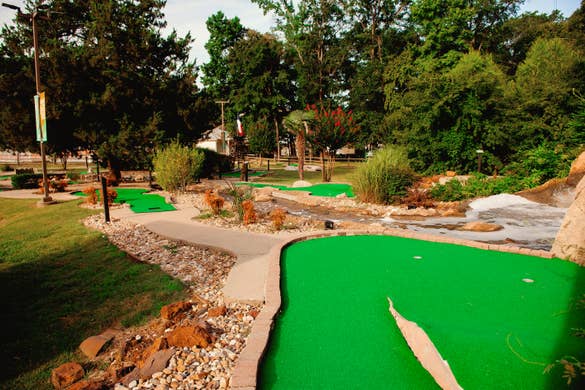 Mini golf is free for guests! Just grab your equipment from the Activity Center.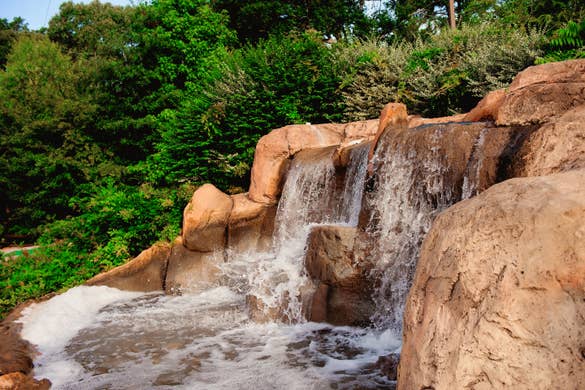 Falladays Note! If you're looking to (pumpkin) spice up your fall getaway this year, during September and October, you can experience Falladays at Villages Resort, which will have all the sugary, pumpkiny, spoOoky fun for families.

The mini golf course transforms into Ghostly Mini Golf, and the resort hosts Pumpkin-Boo'ling, scavenger hunts and more!


Soaking Up All the Pool Time We Can
After all the mini golf fun, we strolled over to the Beach Club Pool for a cool dip. I had never been to Lake Palestine before, so it really was such a gift to see how beautiful this pool was since it was right on the water.

All that blue in the background is the lake! And I'm a sucker for a nicely landscaped pool area, so this was amazing.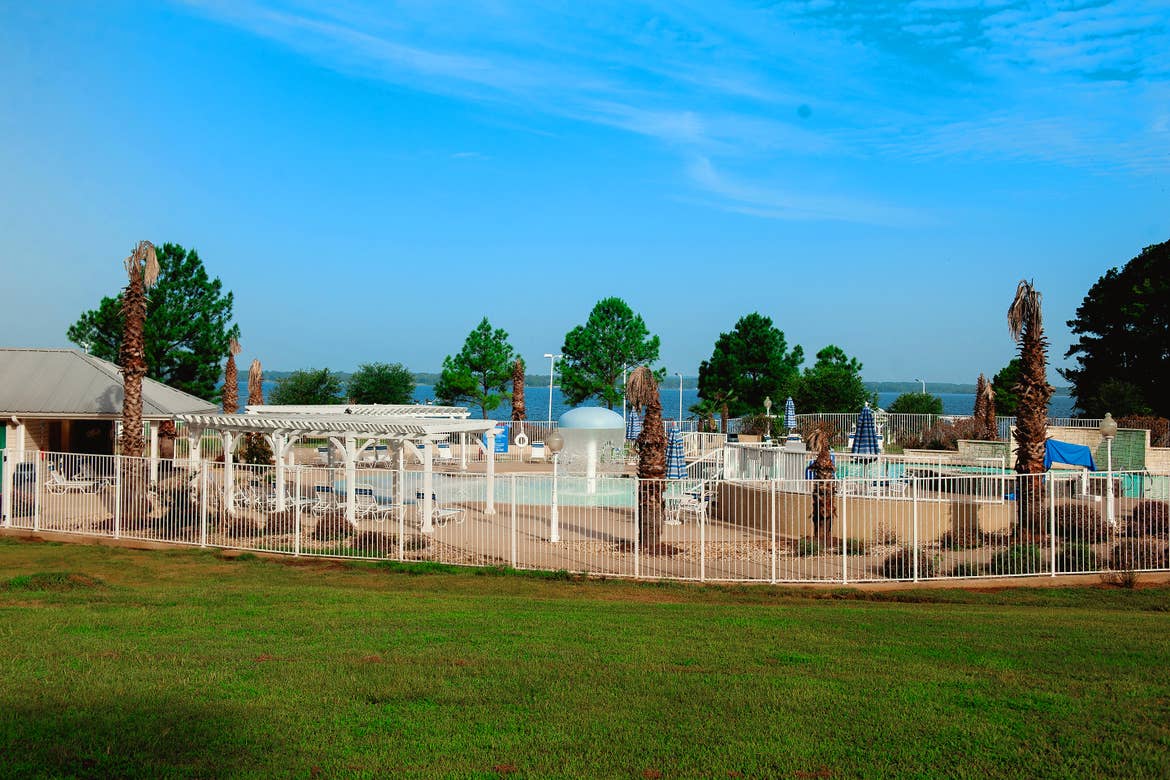 You just can't beat the lakeside view from the Beach Club Pool.


Ending Day 2 with Take-Out Barbecue
After our BIG day, we were SO tired, so we ended up getting take-out barbecue from a restaurant in town, Smoke Monkey — highly recommend!

We ate our food on our villa's patio while watching the Olympics! The perfect ending to our day.


Day 3: A Surprise Adventure on Lake Palestine!
The last day of our vacation, we woke up nice and early because we had a few more plans before we checked out.

I spent some time at the pretty beach area and packed us all up, but Rob had a fun surprise for the kids…

Since we were right on the marina, Rob rented a pontoon boat and took the kids fishing. The weather was beautiful for them!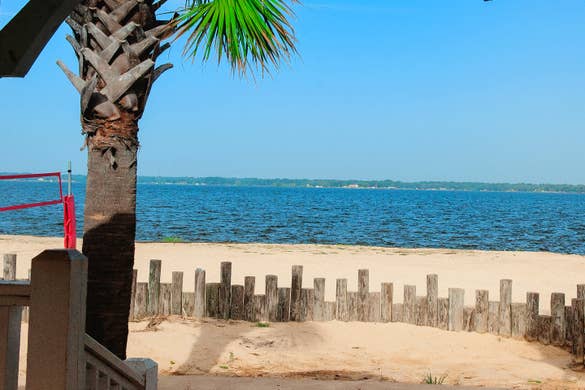 Boating, fishing, relaxing … there are plenty of ways to enjoy time on Lake Palestine.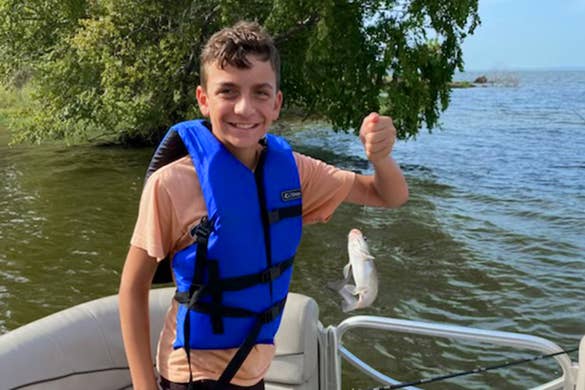 Rob brought our own fishing gear, but the resort had everything they would have needed to rent at the marina as well.

So, if you don't have fishing gear (or you don't want to pack it all up and bring it with you), then you'll love this option!


Texas-Sized Fun at the Activity Outpost
After the kids finished up fishing, we walked over to the Activity Outpost to check out a few of the activities we hadn't had the opportunity to do yet.

We loved this little patio area; it would be the perfect spot for an early morning coffee and reading.

My kids were all about this giant chessboard! It's a great place to hang out after hitting the pool and snack bar.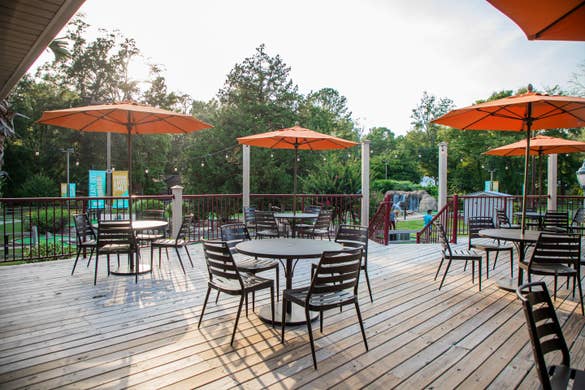 Lots of space for giant chess and a little downtime at the Activity Outpost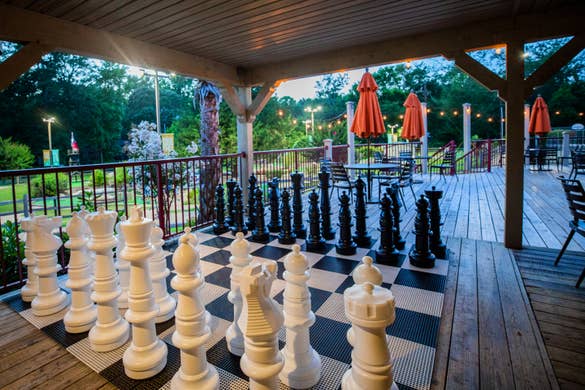 The Perfect Dallas Staycation Before Back-to-School
All in all, we couldn't have been more pleased with our Dallas staycation at Villages Resort. Our villa had so much space, and we just loved its country charm.

When I polled the family, our favorite activities were either The Waterpark at the Villages or horseback riding the resort's trails!

We had the absolute best time making memories with our crew before we all start a new school year.

Oh, Holiday Inn Club Vacations®: Thank you for the memories! We didn't know we needed your beautiful resort in our world, but we are so thankful for all the fun we had.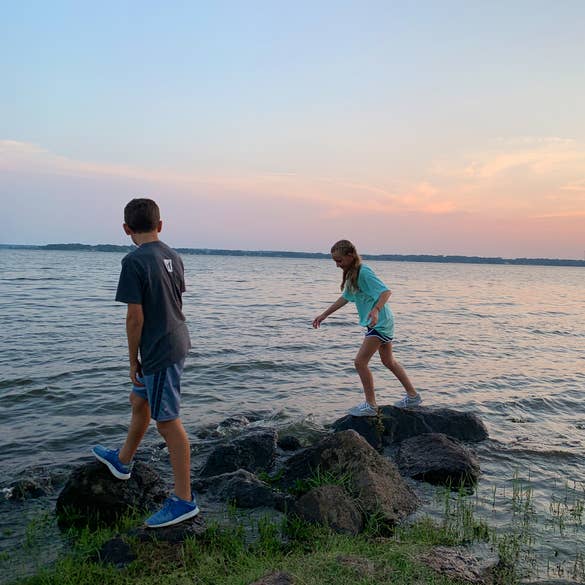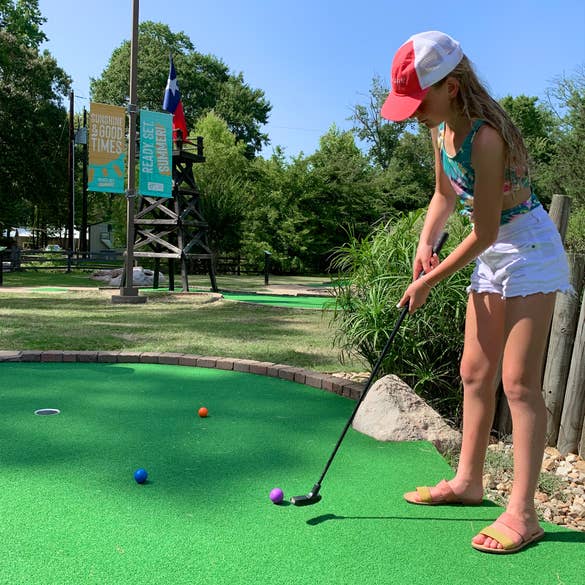 Lake Palestine, thank you for making it extra magical! The burger at the marina restaurant will forever live in my heart! And now we all want ponies and a barn cat or two.

These are the days I want to remember…

We can't wait until our next Dallas staycation at Villages Resort!

Until next time…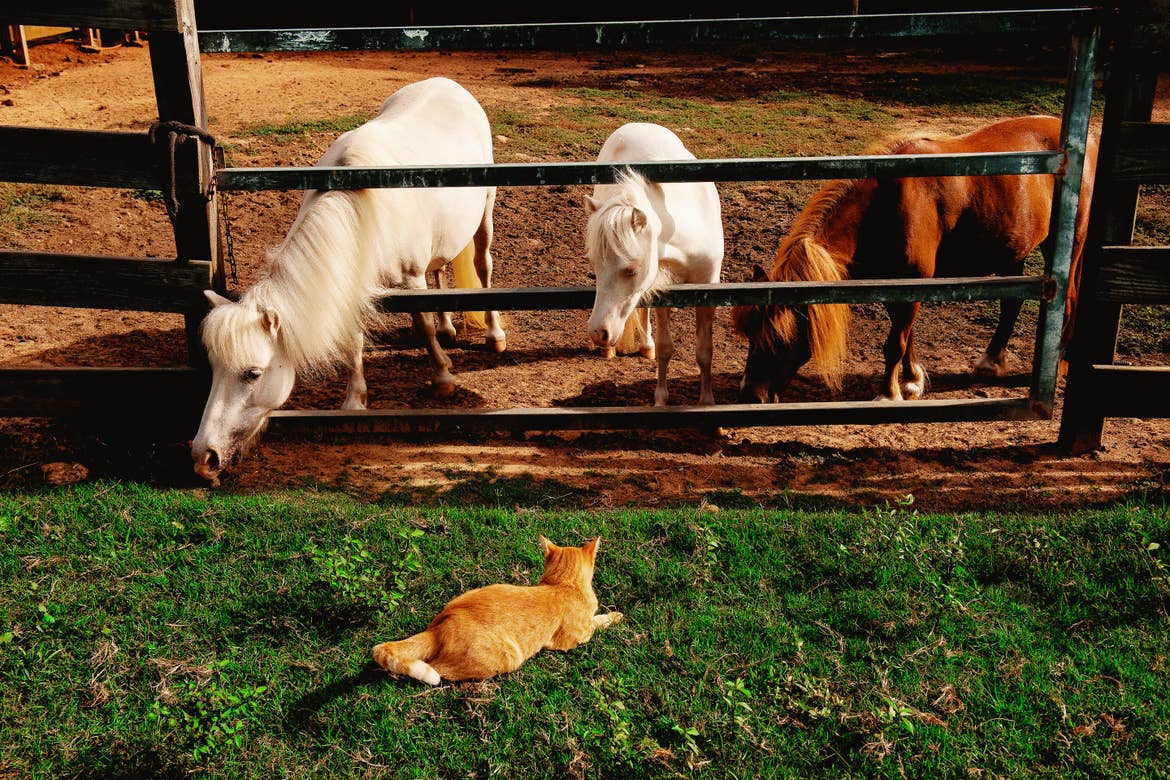 Our guest bloggers are compensated for their writing contributions and honest opinions.

All information is subject to change. This article is a curated guide and is neither sponsored nor considered an official endorsement. Please be sure to check information directly with any/all tours, guides or companies for the most up-to-date and direct details.