Nicole Franzel-Arroyo
Nicole is a quirky, small-town girl from the Midwest who has traveled the world once or twice! Her top places to vacation include anywhere with a beach and where she can explore, eat and relax. Nicole is an animal lover, soon-to-be mom and a content creator. She loves her job because she gets to share her adventures with the world while working from amazing destinations (and home!).
Instagram
YouTube
Wondering where you should stay for your Orlando wedding? I definitely have the answer for you.

I just got married to my best friend Victor in Orlando this past March, and we're expecting a little boy at the end of July!!

We actually got married at nearby Casa Feliz, but we all stayed at Orange Lake Resort because we wanted our guests' trip to Orlando to be as enjoyable as possible.

Especially with all of them traveling so far, it was important to us that they'd get to experience even more than just our wedding.

If you're looking for that very same thing for your own wedding, let me tell you all about our wedding week stay at Orange Lake Resort, what we loved about it and why you'll fall in love with it, too.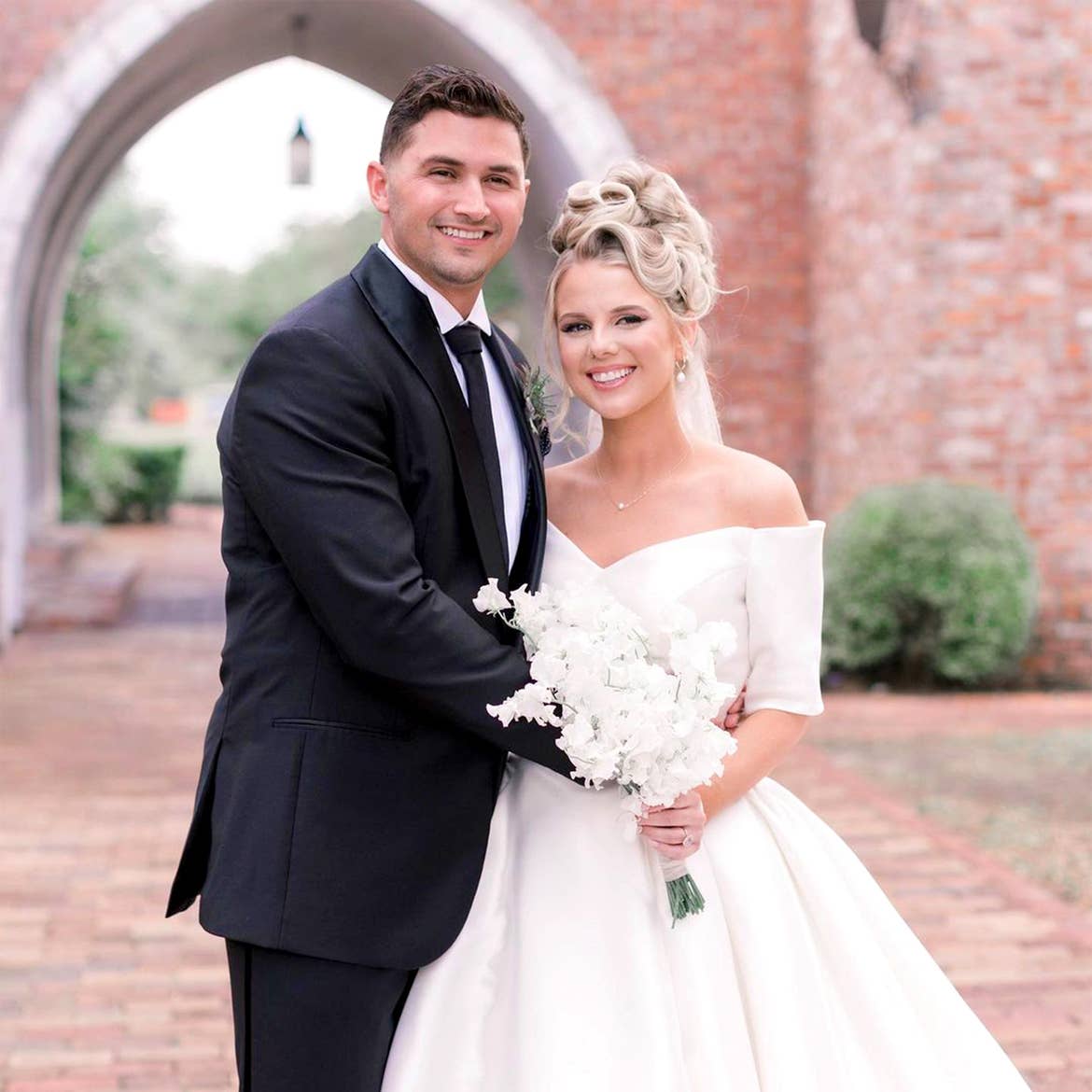 Our special day at Casa Feliz!


Why We Picked Orange Lake Resort
We went through multiple attempts to plan our wedding, both in our home state of Michigan and the Turks and Caicos. It was not working out, so I thought to myself ... where else could we get married?

I talked to my mom to see what she thought about us getting married in Orlando while we'd already be on vacation at Orange Lake Resort. I was like, what better place to celebrate than our "happy place?"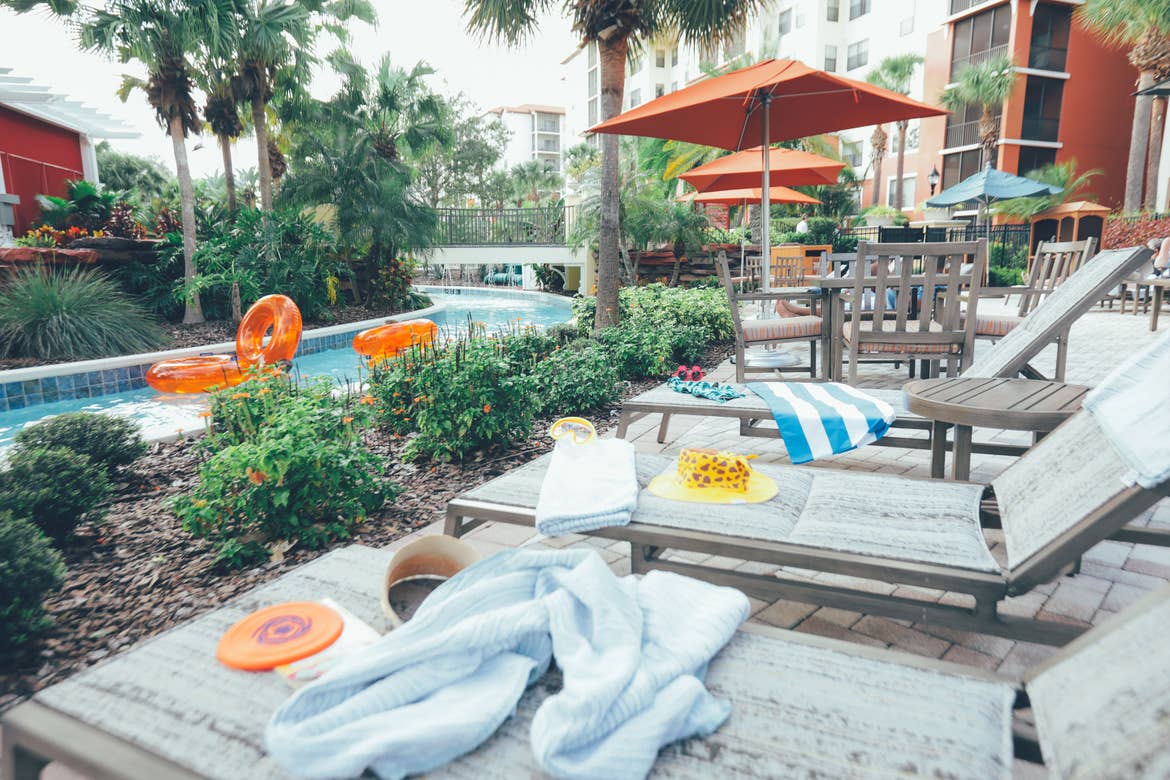 We've been Holiday Inn Club Vacations® owners for 6-7 years now (my parents, my brother and myself are on the deed), so we go to Orange Lake every March and are already planning our trip in December.

We actually stayed there several times before deciding to become owners, so we knew our guests would love it just as much as we do.

And we were right! All our guests were pleasantly surprised with Orange Lake Resort and everything it had to offer. We stayed 10 days this time and it was not nearly long enough.

I would pick this resort over and over again with zero changes.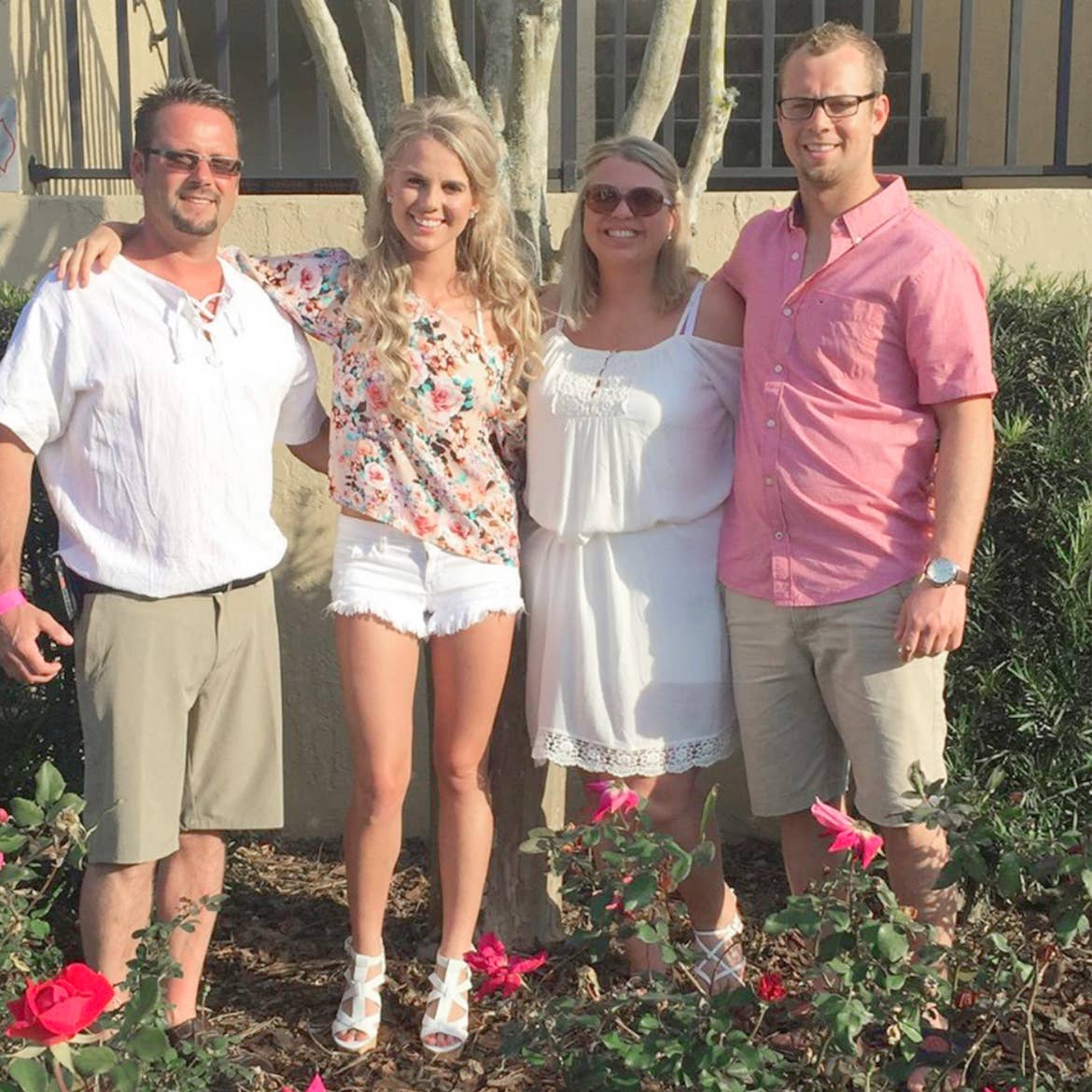 Happy Holiday Inn Club Vacations owners for over 6 years now!


4 Reasons to Stay at Orange Lake Resort for Your Orlando Wedding
If you're looking for the perfect place for you, your friends and your family to gather during your Orlando wedding celebrations, here are 4 things we loved about Orange Lake for ours.


1. Beautiful nearby venues
We picked Orange Lake Resort for our wedding accommodations first, and then we started our search for the perfect Orlando wedding venue.

Once we started looking nearby, we found the most beautiful place to get married. It was a Spanish farmhouse in Winter Park, Florida, called Casa Feliz.

I can't say enough about how breathtaking this venue is. And to top it off, we were able to easily provide transportation to and from Orange Lake for our wedding guests.

The whole process was so smooth for us to plan this big group getaway.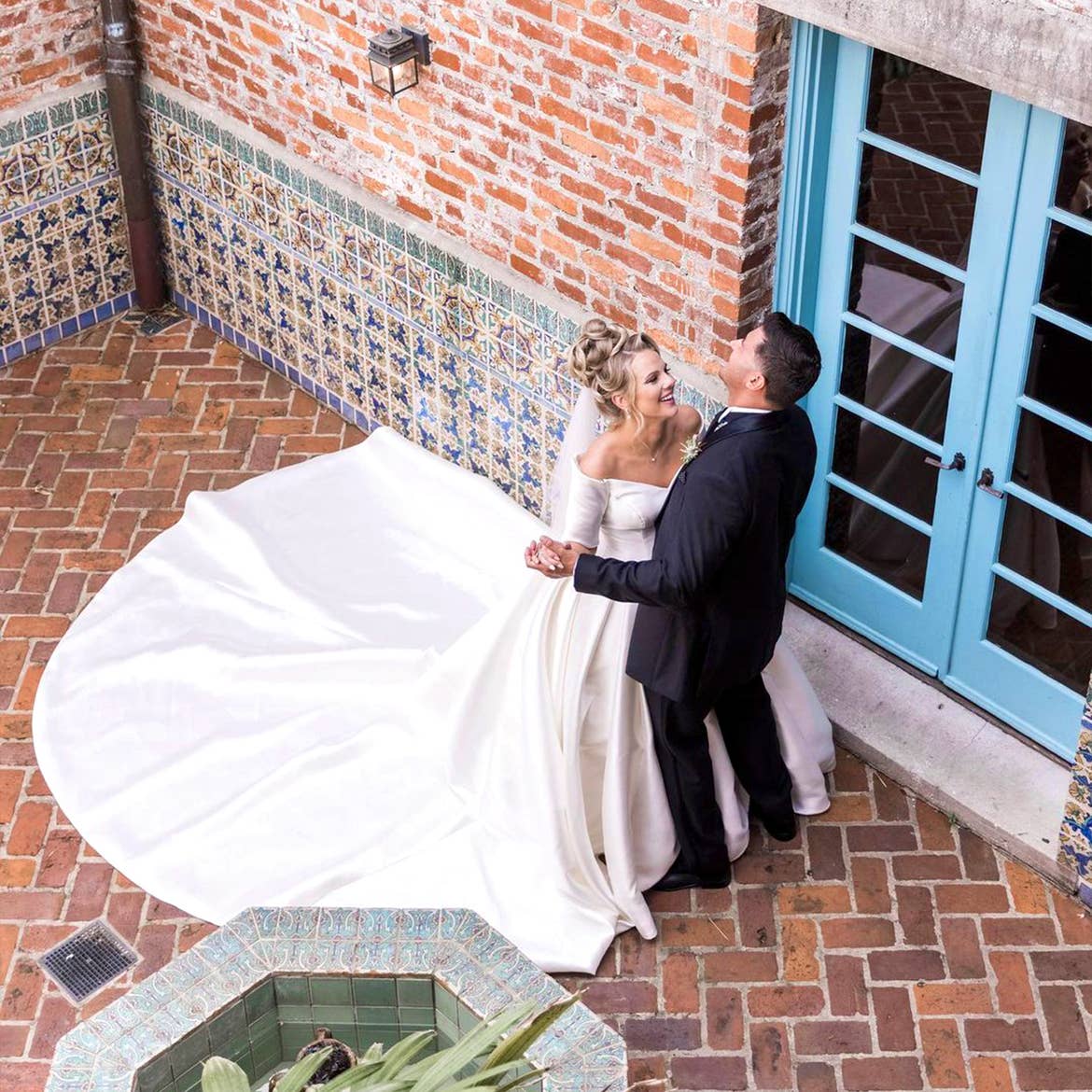 We had the most perfect wedding at nearby Casa Feliz.


2. Plenty of fun things to do at the resort
Orange Lake Resort is huge — like 1,450 acres huge. It has:
7 pools
A lazy river
Waterslides
Big golf courses
Mini golf and Putt-Putt® courses
Arcades
Jet ski and boat rentals
And live entertainment
… Just to name a few things.

To be honest, we usually barely leave the resort, except to dine at a few of our local favorite places, which are all located within a mile of it.

After going to Orlando theme parks and doing other Central Florida activities each visit, we stopped about 5 years ago because we now find it so much more enjoyable to spend our days at Orange Lake itself.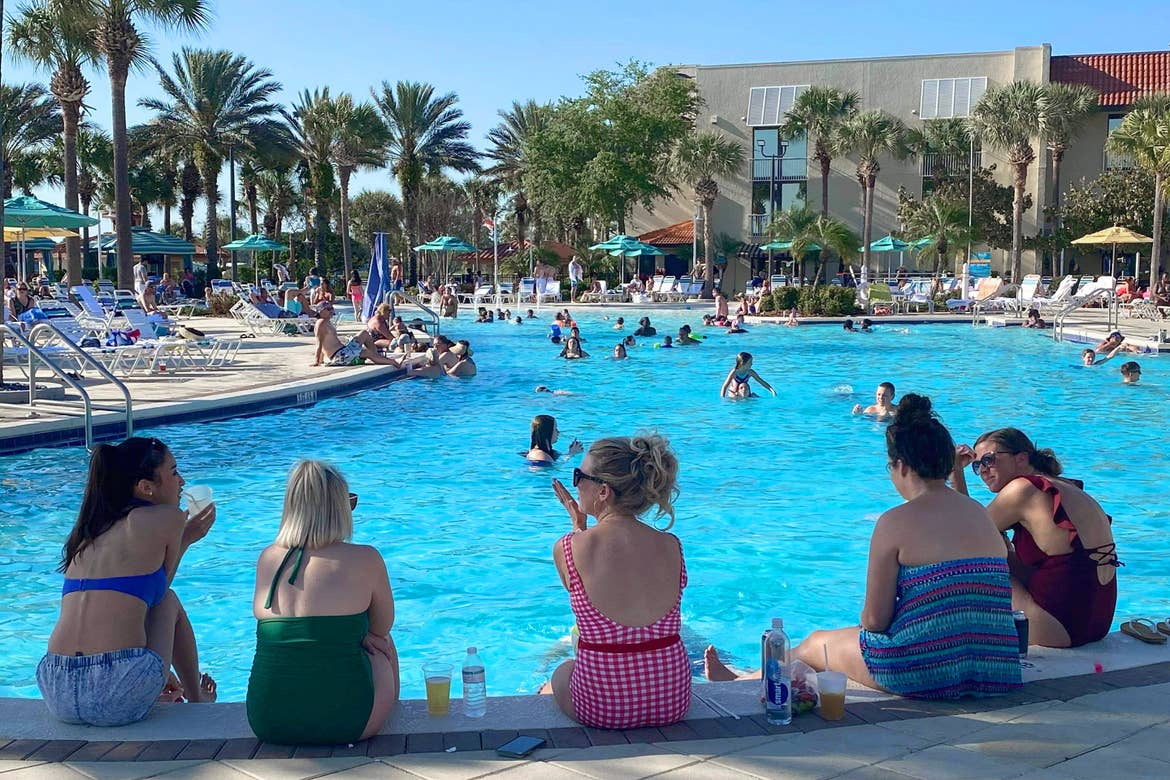 Water's Edge Beach Club in West Village

We typically rent a van because the resort is so big, but it's not completely necessary because it offers a shuttle with stops at all four of its "villages."

Even if you do have a vehicle, I suggest taking the shuttle around at least once just to hear about everything you can do and see where it's all located. The drivers are very knowledgeable.

The resort also offers a shuttle service to the different amusement parks if or when you do want to venture out.


3. Pools, poolside games & cabanas
Orange Lake has a few different main pool areas that my family hangs out at. Our favorite is Water's Edge Beach Club in West Village because this is where they have poolside bingo.

I mean, who wouldn't like to play bingo in your bathing suit, drinking frozen drinks, sitting in the sun and winning cash? It's a win-win!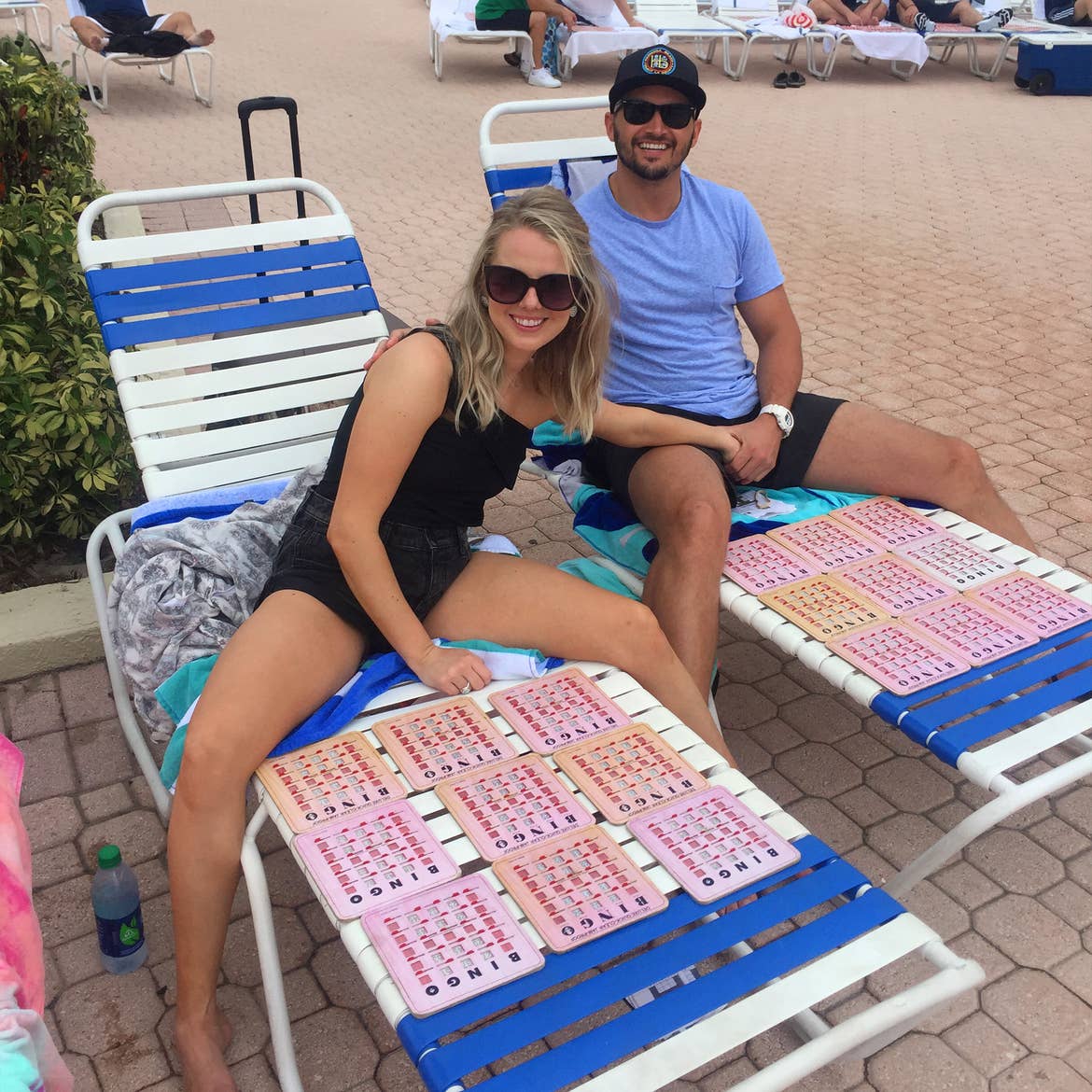 Bingo by the Stage Pool in West Village!

I actually won $250 the first day I played this year, which was a great start to my wedding week. Someone from my family usually wins every year, and one year, four of us won. Our thing is, if you win, you pay for dinner.

West Village also has:
Sand volleyball
Cabanas
An adult pool
A kiddie pool
Shuffleboard
Putt-Putt
An arcade
Breezes Restaurant & Bar (which we love to get food and drinks from)
And more
In River Island, there's:
A lazy river
A zero-entry pool
Two hot tubs
Waterslides.
Not to mention, tons of shops, too.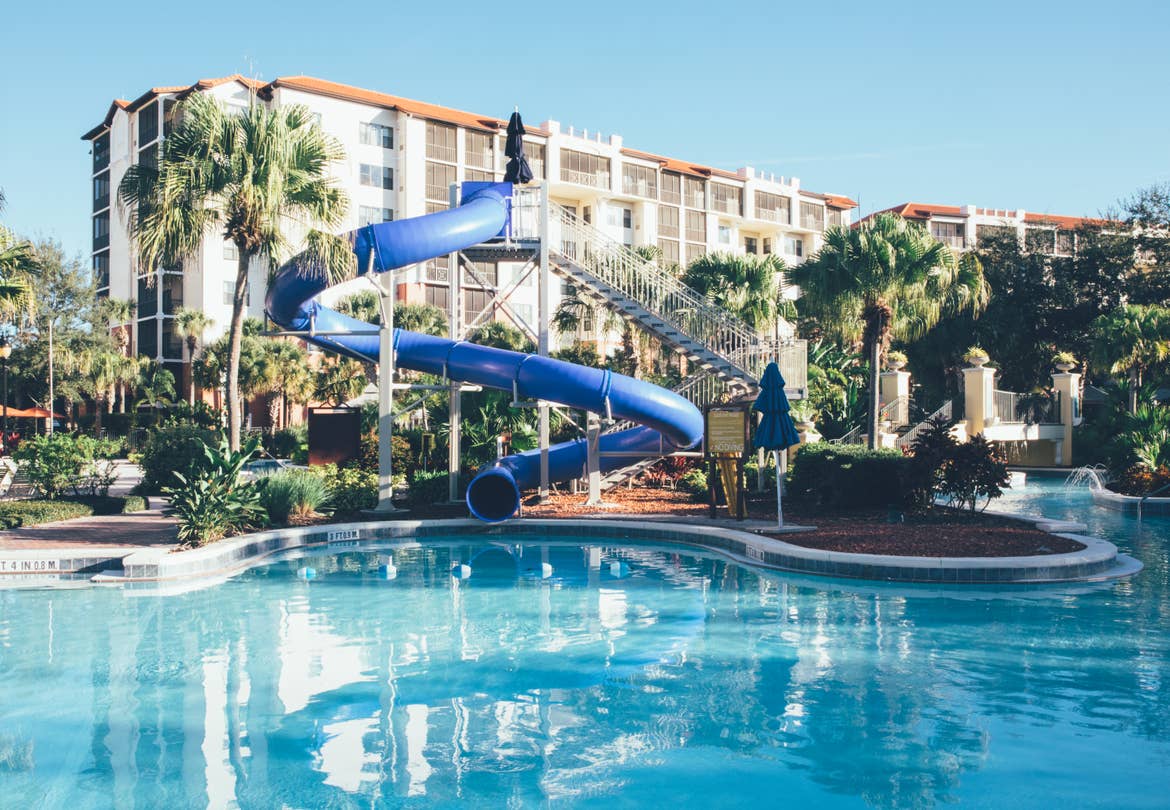 In North Village, they have:
Splash Lagoon Pool, which we go to for water volleyball
The best pizza you've ever tasted at Paisan Pizzeria
And a lot of kiddie stuff, like a kids' pool, fountain and slide
With a baby coming, I think we'll definitely be spending more time in this area.

Poolside cabanas are also a huge bonus!! We rented two different cabanas this year, and we'll be continuing to do that from now. (These would be especially perfect for summer family vacations.)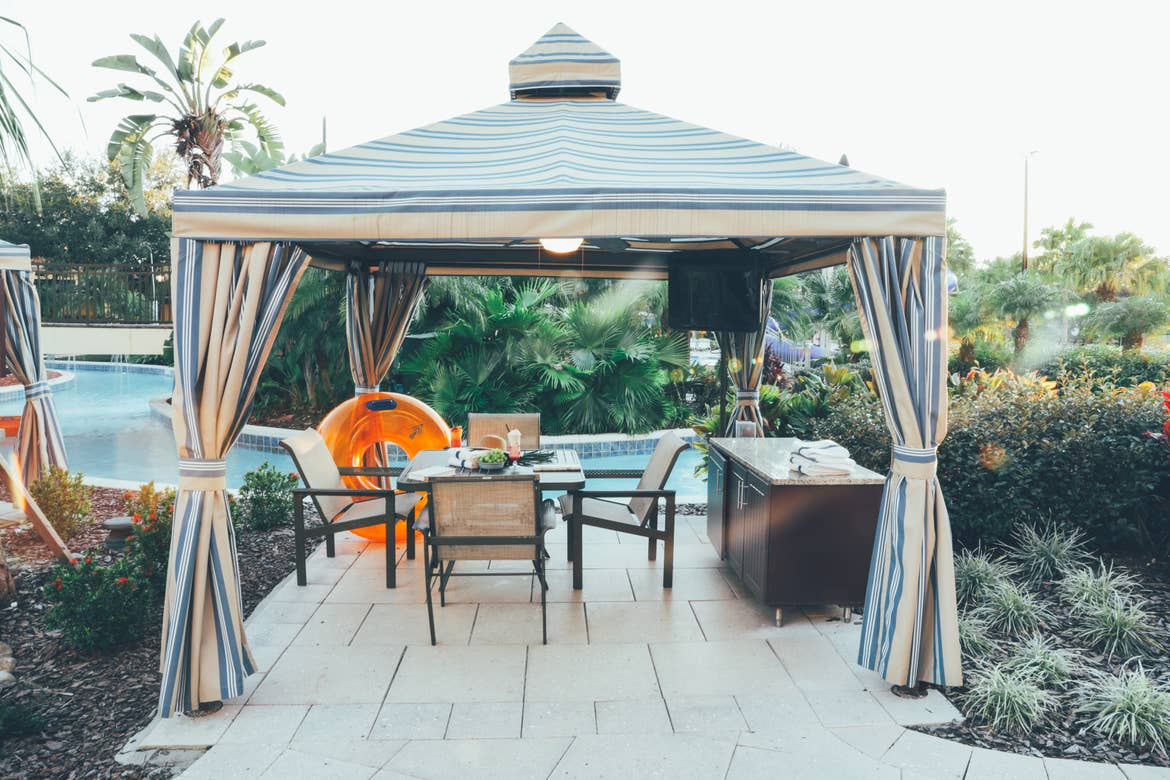 The resort offers a big, special cabana food package, which we purchased both times, and you get your own server. Loved this!

If/when you experience those typical Florida rain showers, Orange Lake has a ton of fun indoor things to do outside the pools, too, like arcades, arts and crafts and daily scheduled activities.


4. Big, spacious accommodations
The villas at Orange Lake have a full kitchen to cook meals in and a washer and dryer, and everything you need is at the resort.

So besides stopping at the Publix grocery store, which is pretty much next door, you could honestly never leave the resort until you're headed back home or to the airport.

Like I said, the property is massive and has four different villages. My parents always stay in West Village, and they love booking ground-level villas and having the walk-out backyard.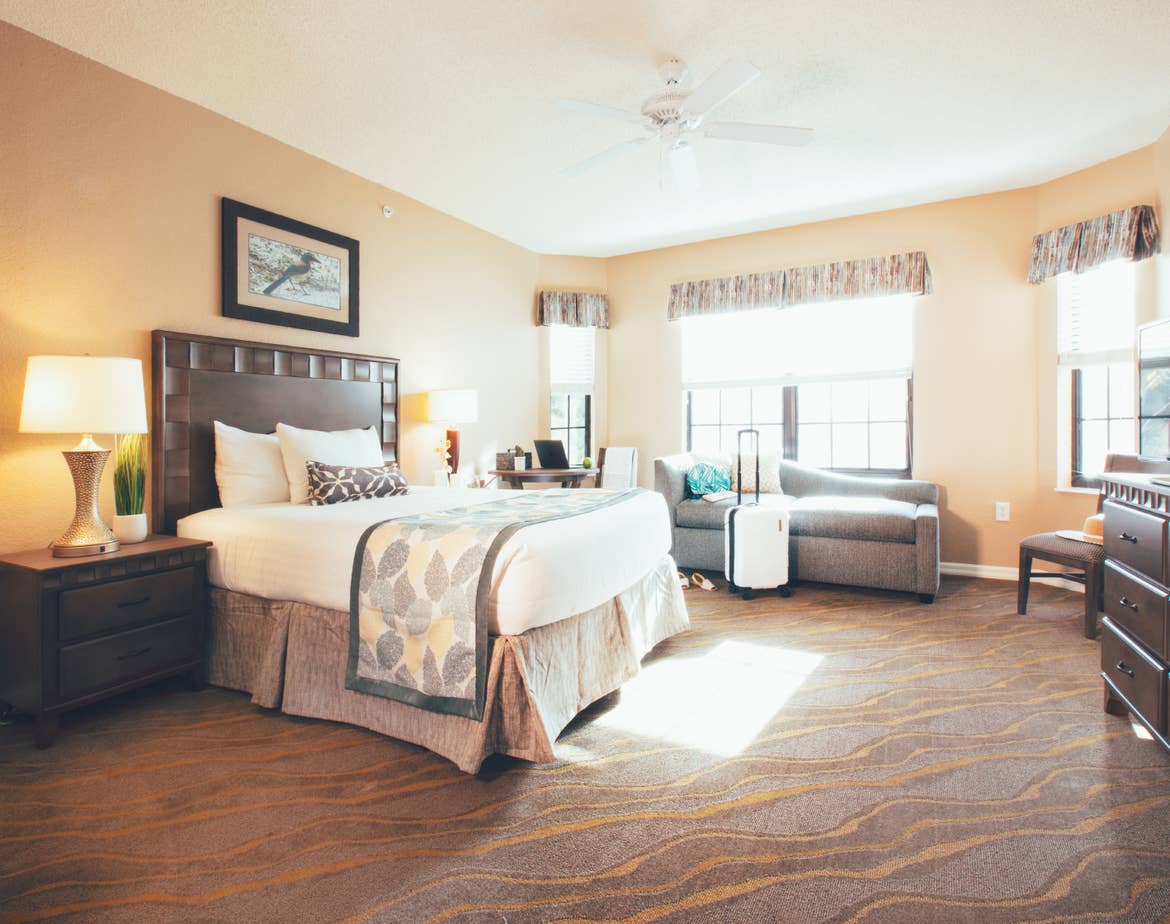 A three-bedroom West Village villa at Orange Lake Resort

For our wedding week, we stayed in River Island. It was absolutely gorgeous, and it had everything you could want and more.

We spent our wedding night in a Signature Collection honeymoon suite in another part of River Island. This villa was even more beautiful, if possible, than our other one.

Both villas looked brand-new, but the one major difference was that our honeymoon suite was on the top floor.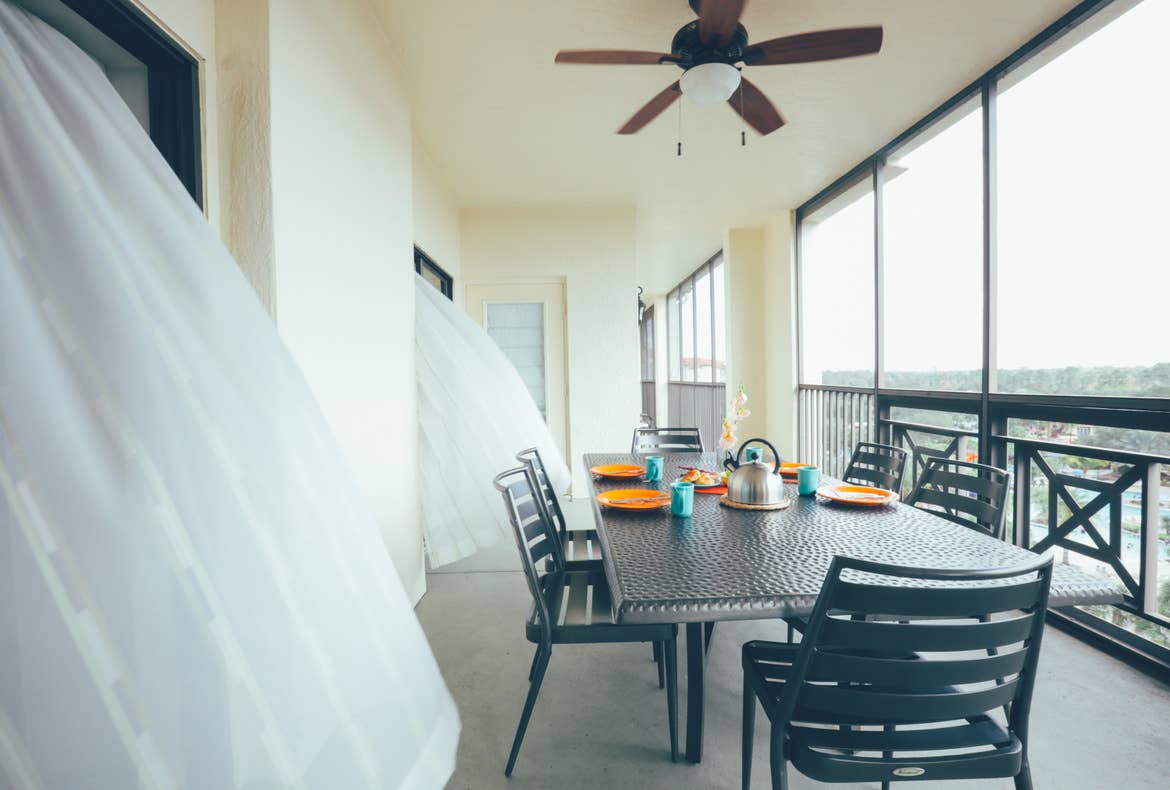 A Signature Collection villa in River Island

You needed a key card to get to it, so we went downstairs if we had to let anyone in. It felt very high-class.

Most of our guests stayed in both the West and North Villages. Everyone was saying how nice their accommodations were, and they couldn't have been more pleased.

They really enjoyed how their villas were close to the pools and other activities, the convenience of everything they needed being already there and the overall appearance and comfort their villas provided.


Our Wedding Guests' Impressions of Orange Lake Resort
It was so nice to actually show off the resort, let our friends and family see for themselves why we talk about it so highly and allow them to experience it first-hand.

My grandma stayed with us once years back for a week, and she had such a great time during my wedding week that she just became an owner herself!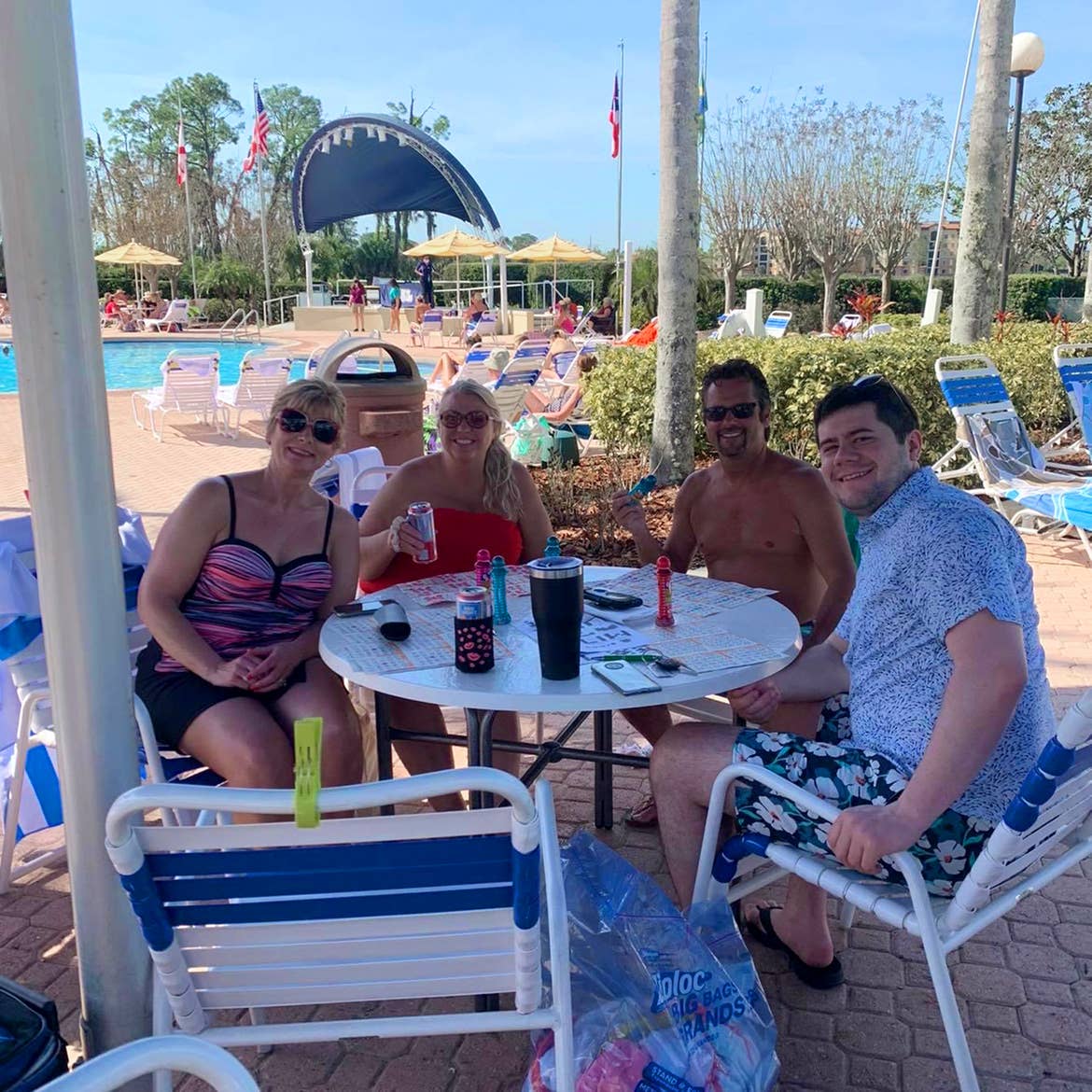 More poolside bingo fun (and winning!) in West Village

We are SO excited she made that choice, so we can vacation there more together.

I also got to watch two of my aunts and uncles, who each have 5 kids, have their first family vacations all together at Orange Lake.

Both families can't wait to go back. In fact, one is planning on meeting us next March for sure.

Another family that's very close to ours is interested in vacation ownership and staying for the entire month of March next year.

This was the dad's first trip to Florida and he said everything about it, including the resort, was perfect for him and his family.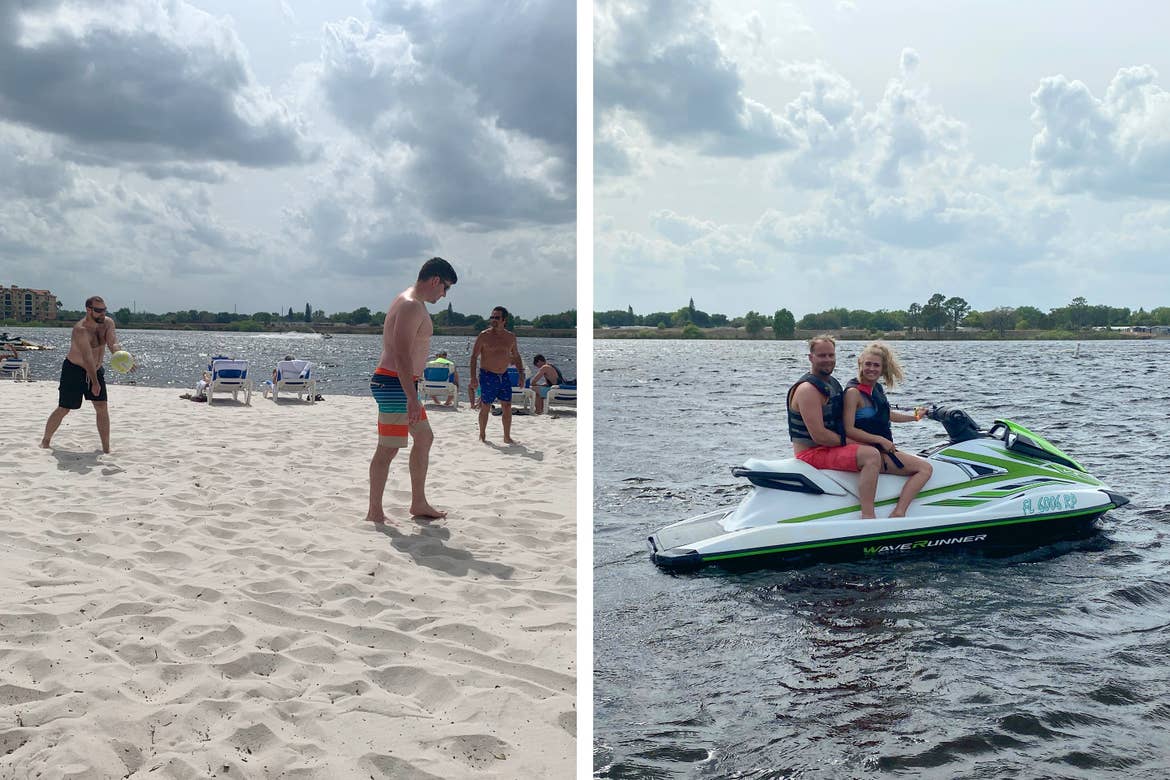 Beach volleyball and watersports at the 80-acre lake in West Village

Two of his daughters are expecting babies close to my due date, and one of them happens to be my best friend, so I'm really excited for us to spend our family vacations together yearly.


More Orlando Vacations to Come…
We feel very safe and secure at Orange Lake Resort and that makes us extremely happy since we'll be having our own little one next time we travel there.

We actually can't wait to take our son to Orlando for his very first family vacation! And I love knowing that we'll be on vacation for every one of our anniversaries.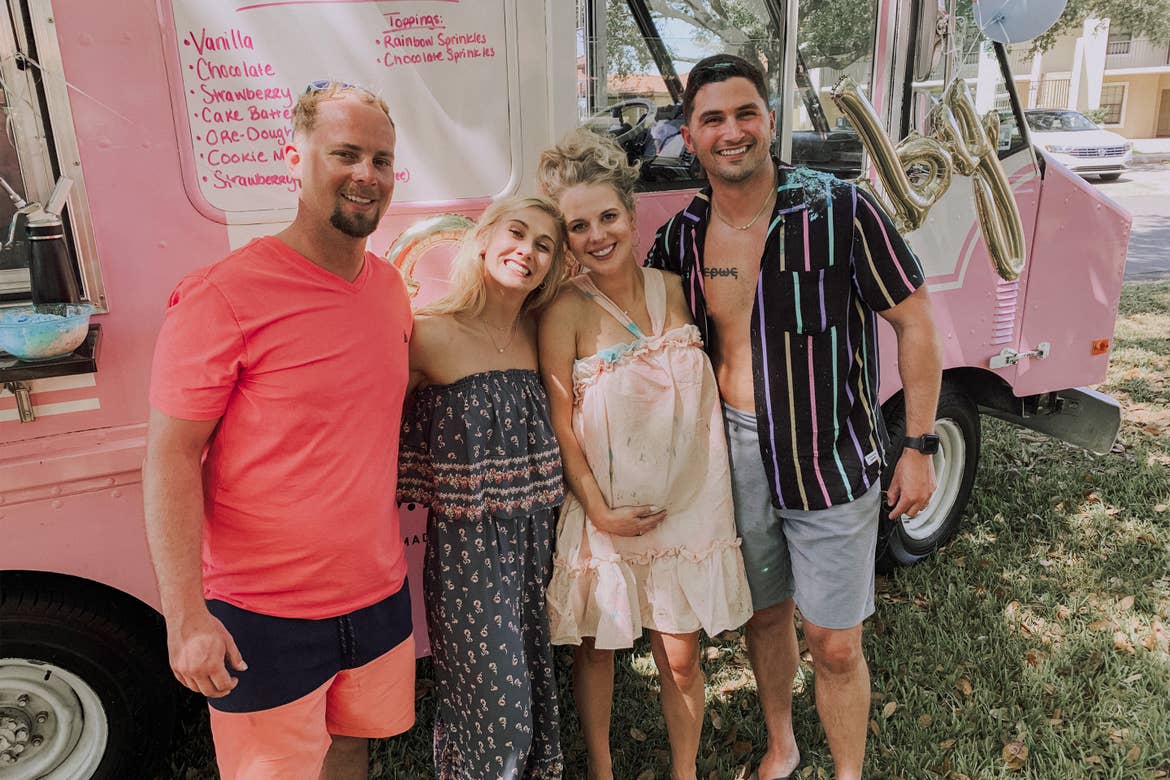 Our friends set up this really sweet surprise with Kelly's Homemade Ice Cream, the cherry on top of our Orange Lake vacation

I could really go on and on about how much I love this place … oh wait, I already have been! I would totally recommend it for families of all ages, newborn to 110. It truly has something for everyone.

And if you're planning an Orlando wedding? It's the perfect place to stay and call "home" during your celebration.

But even more so to make it your special place to go back to every year and create your own special memories with your family.

Hope to see you at Orange Lake soon!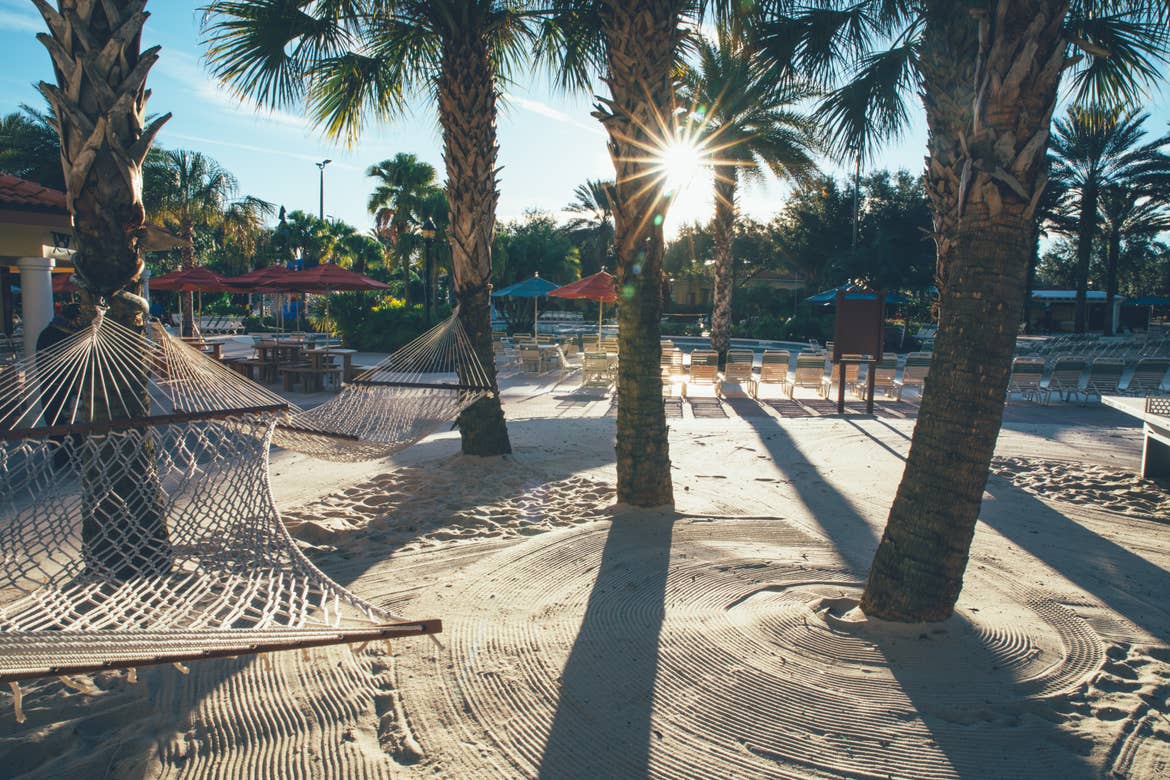 Curious about what vacation ownership could look like for your family? Learn more about membership with us, request a virtual tour or connect with one of our virtual consultants at (855) 605-8458.

Our guest bloggers are compensated for their writing contributions and honest opinions.

All information is subject to change. This article is a curated guide and is neither sponsored nor considered an official endorsement. Please be sure to check information directly with any/all tours, guides or companies for the most up-to-date and direct details.