KJ & Sarah
KJ and Sarah are travel enthusiasts who are usually laughing and always searching for epic adventures. From high school sweethearts to exploring the world together, the couple has been chasing sunsets since they started dating back in 2013. You can typically find them spending time in nature, swimming in the ocean or eating ice cream.
Instagram
Pinterest
TikTok
YouTube
Website
Since 2016, we've been traveling the world together, always searching for our next epic adventure while being authentic to ourselves and our own experiences.

As two wanderlusters who love discovering amazing places with each other, finding the best vacation spots for couples — especially ones with unique natural landscapes, great food and incredible adventures — is a priority for us.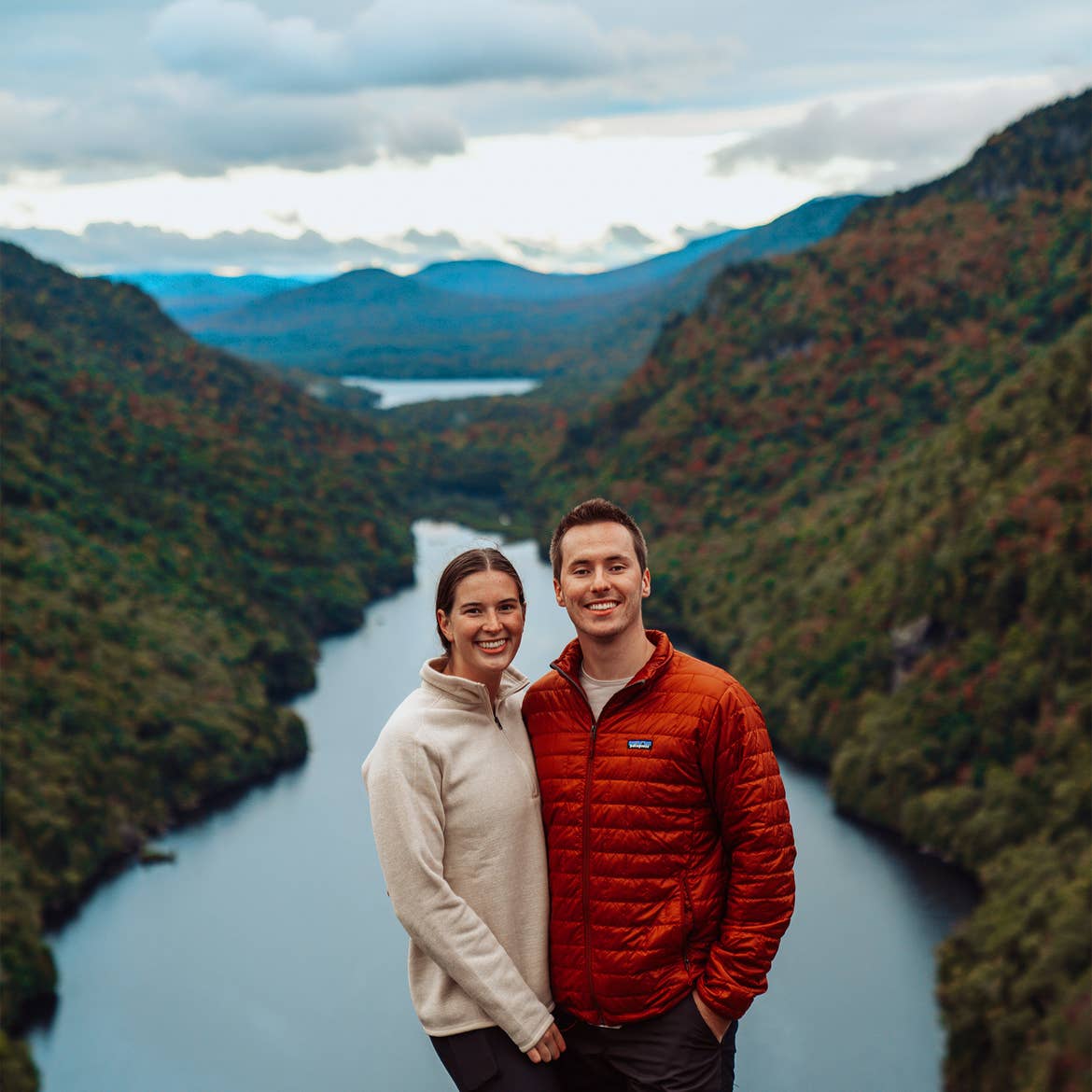 We usually spend a ton of time researching before we go so we don't miss any highlights. And we have to make sure we find destinations both of us can enjoy with the perfect balance of exhilaration and relaxation.

It's a lot of planning and time!

So, to help you find the perfect place to travel with your partner, we've come up with a list of the best vacation spots for couples in the U.S., so you don't have to!

Even though they're listed from our least to most favorite, they're all wonderful in different ways.


10. Burlington, Vermont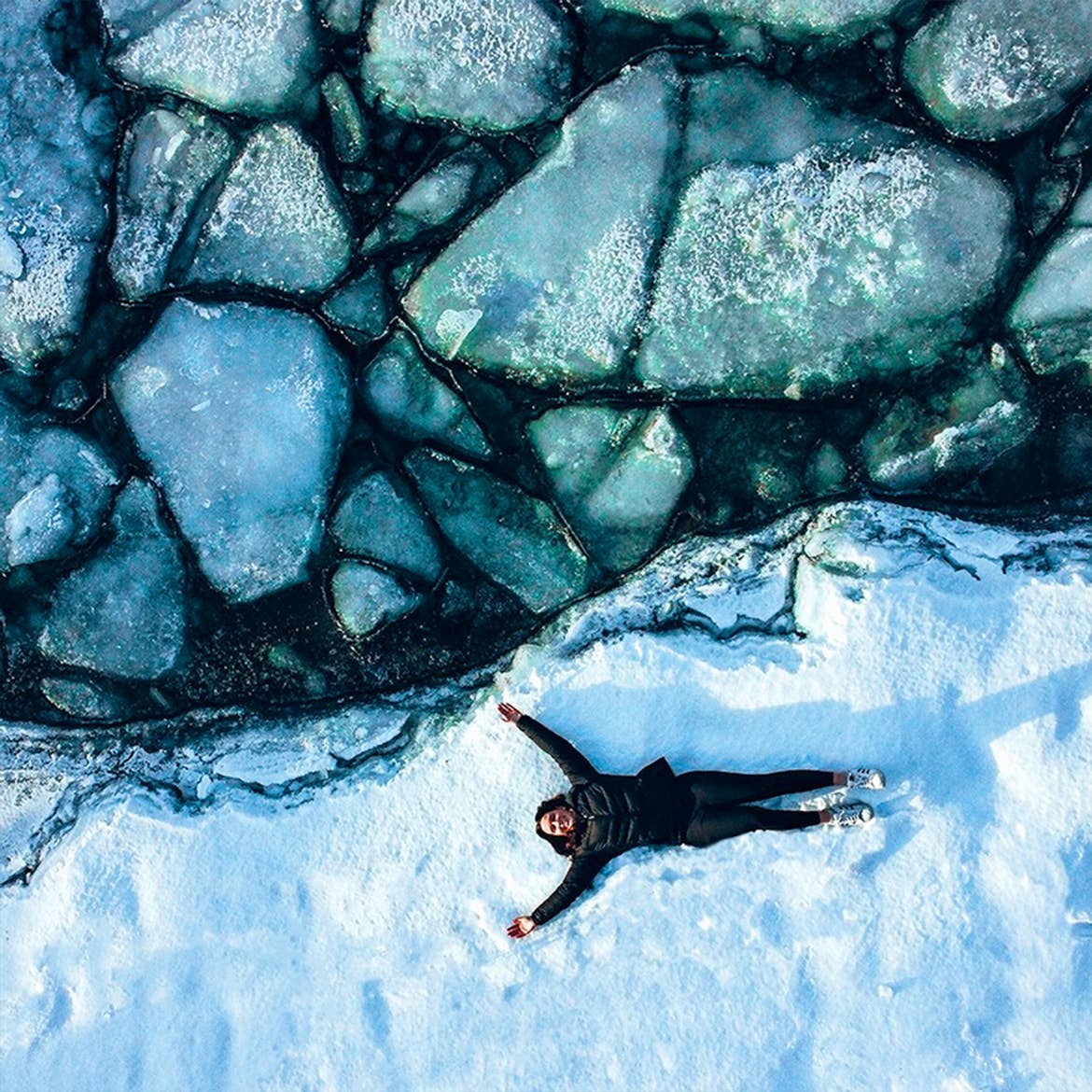 Lake Champlain, Burlington, Vermont

Burlington, Vermont, is one of those special places in New England that you want to return to every season.

We absolutely loved staying near Church Street, which is a pedestrian mall with plenty of shops, great restaurants and breweries.

Our favorite part about traveling to Burlington in the winter is the wonderful Vermont skiing and watching Lake Champlain freeze into ice chunks!


9. Boston, Massachusetts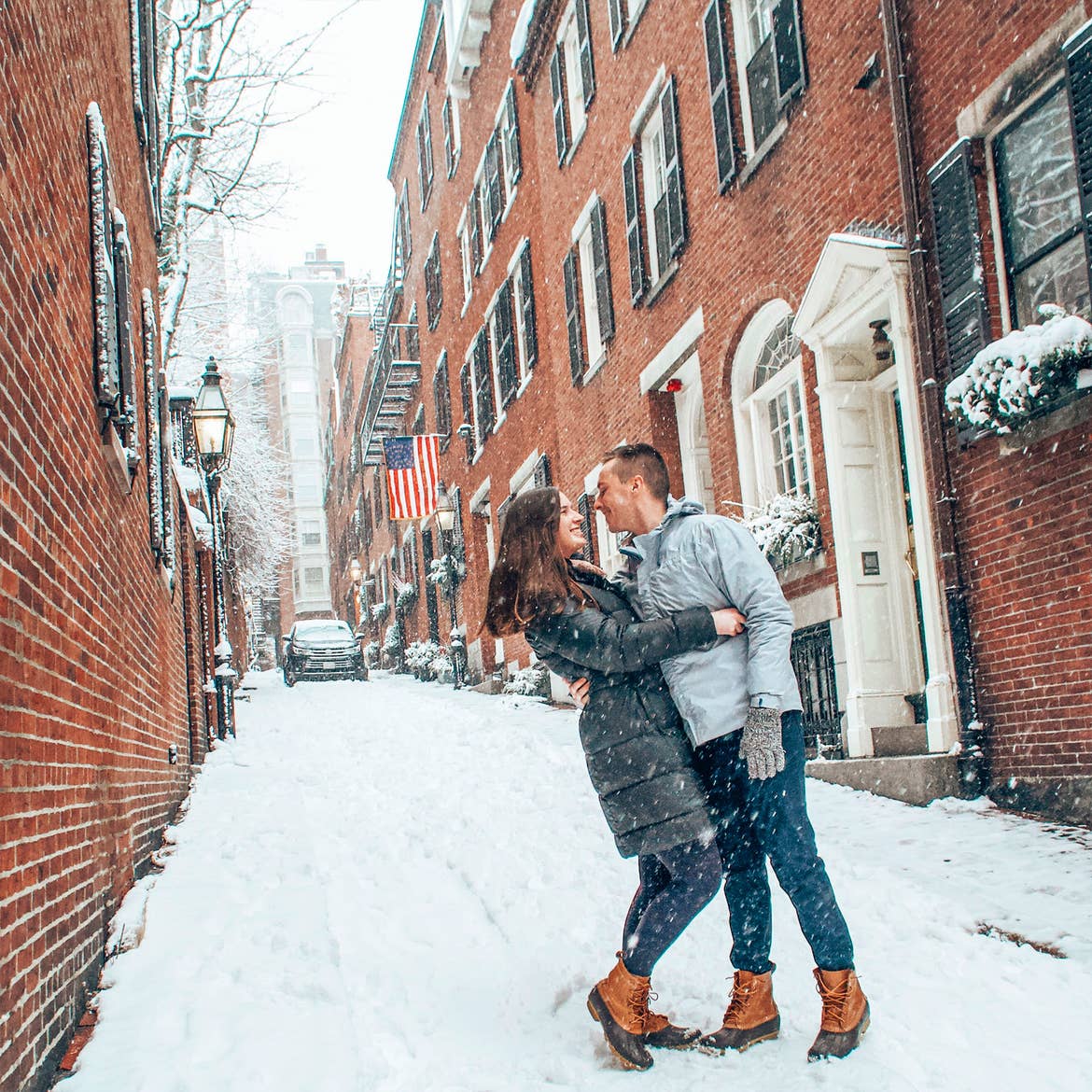 Acorn Street in Boston, Massachusetts

Since both of us are from Massachusetts, we are definitely a little biased toward our local city, but we really do think it's a great vacation spot for couples to visit.

There are so many things to do in Boston, as well as so much history, beautiful architecture and incredible food.

It's perfect for couples who can't figure out what to decide on for dinner because there are plenty of delicious options!

We usually can't decide between all the Italian restaurants in the North End before getting a cannoli at Mike's Pastry.


8. Portsmouth, New Hampshire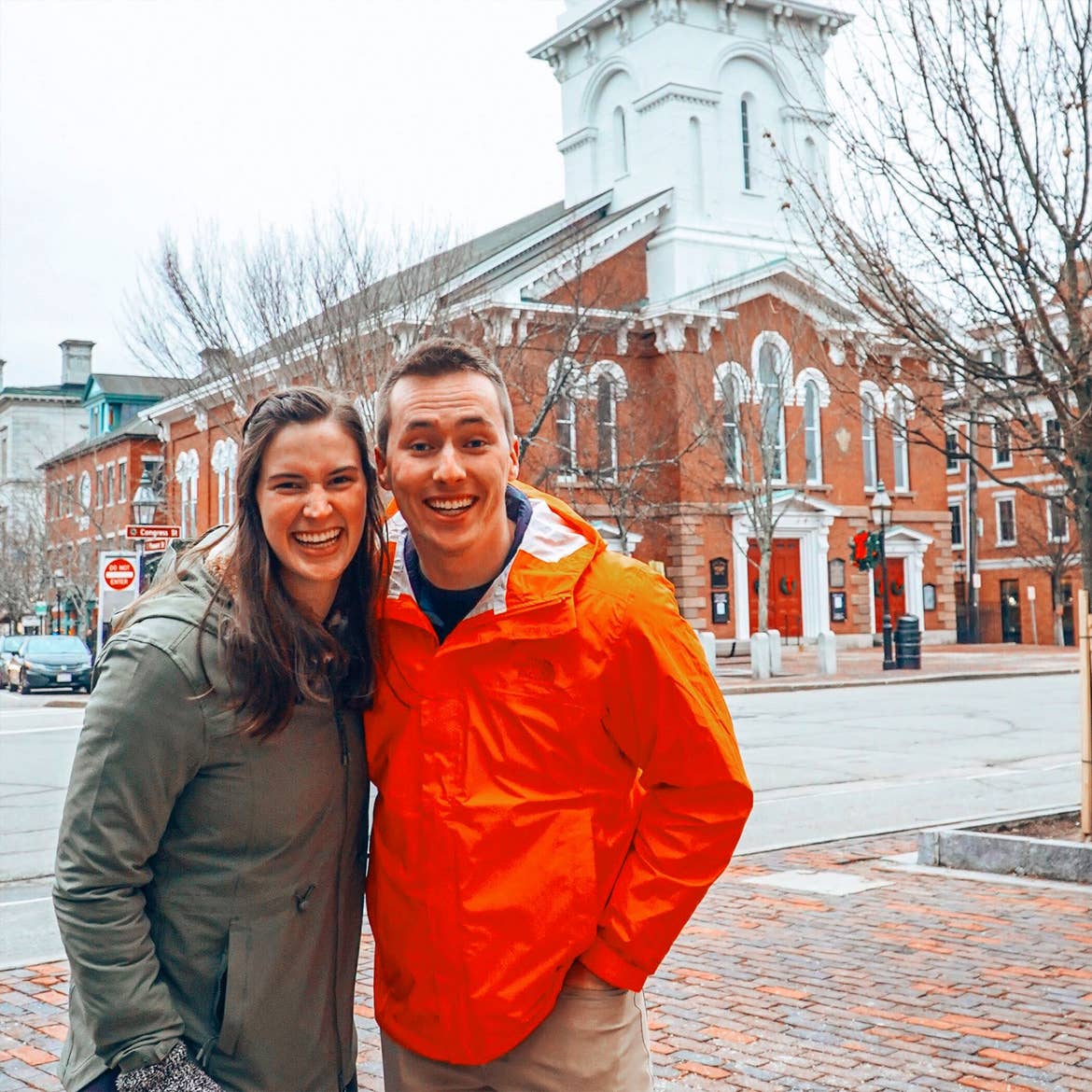 North Church, Portsmouth, New Hampshire

Portsmouth, New Hampshire, is not as popular as other small New England cities, but once you visit, you'll definitely want to go back.

An hour north of Boston, Portsmouth could be a great day trip or a long weekend getaway.

It has amazing shops, restaurants and nightlife, and it's a short drive to nearby beaches.

Since it has so much to offer in every season, Portsmouth should absolutely be on your list of amazing couples' getaway destinations.

Our recommendation: Stop at The Juicery and grab a peanut butter bliss smoothie!


7. Moab, Utah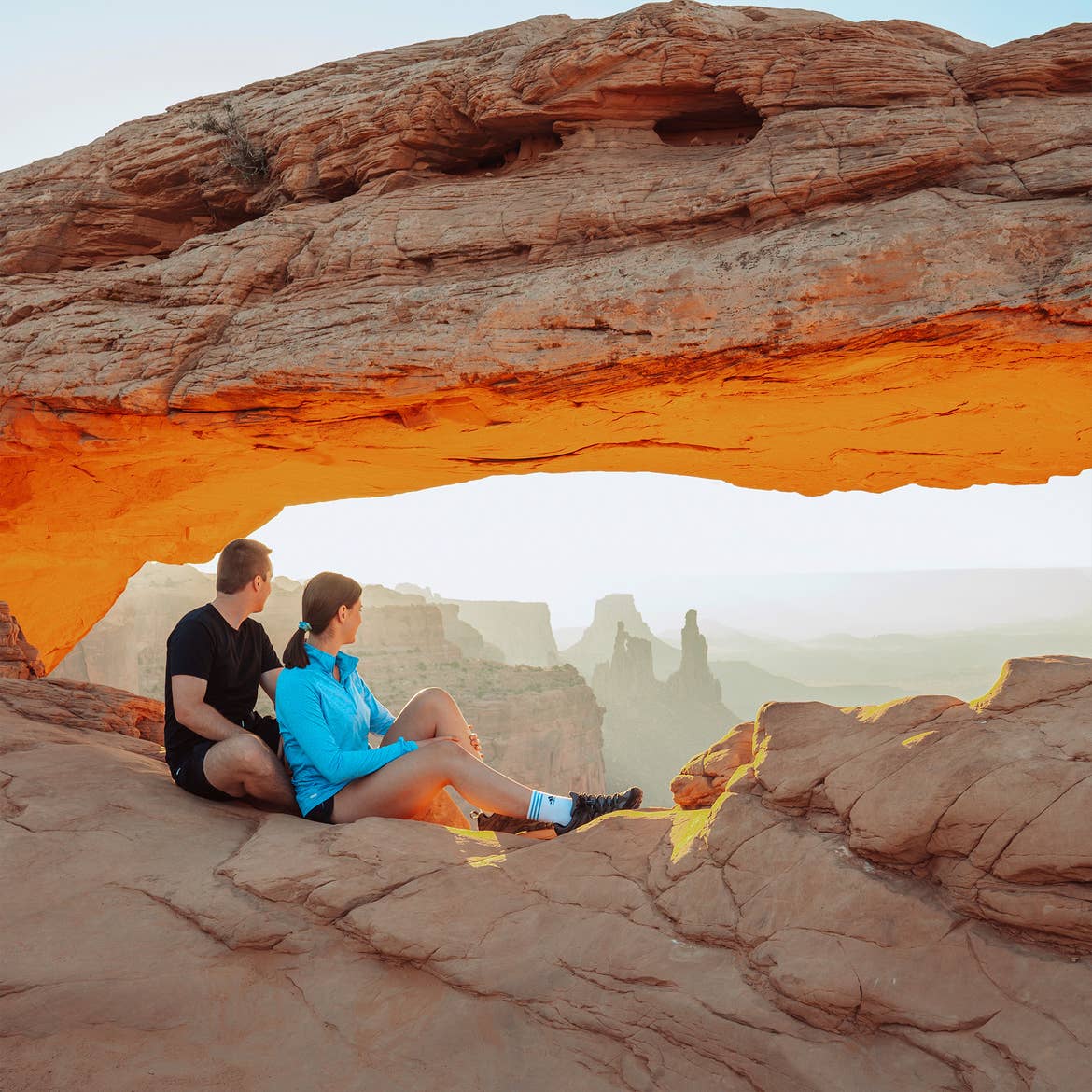 Arches National Park, Moab, Utah

We went on a road trip all around Utah, and there's a reason this specific part of the state made the list — it's the adventure capital of the west!

The number of experiences you can have in Moab is endless.

We specifically enjoyed hiking in two of the most amazing national parks in the country: Canyonlands National Park and Arches National Park.

There's never a dull moment in Moab and that's what makes it perfect for couples craving adventure.


6. York, Maine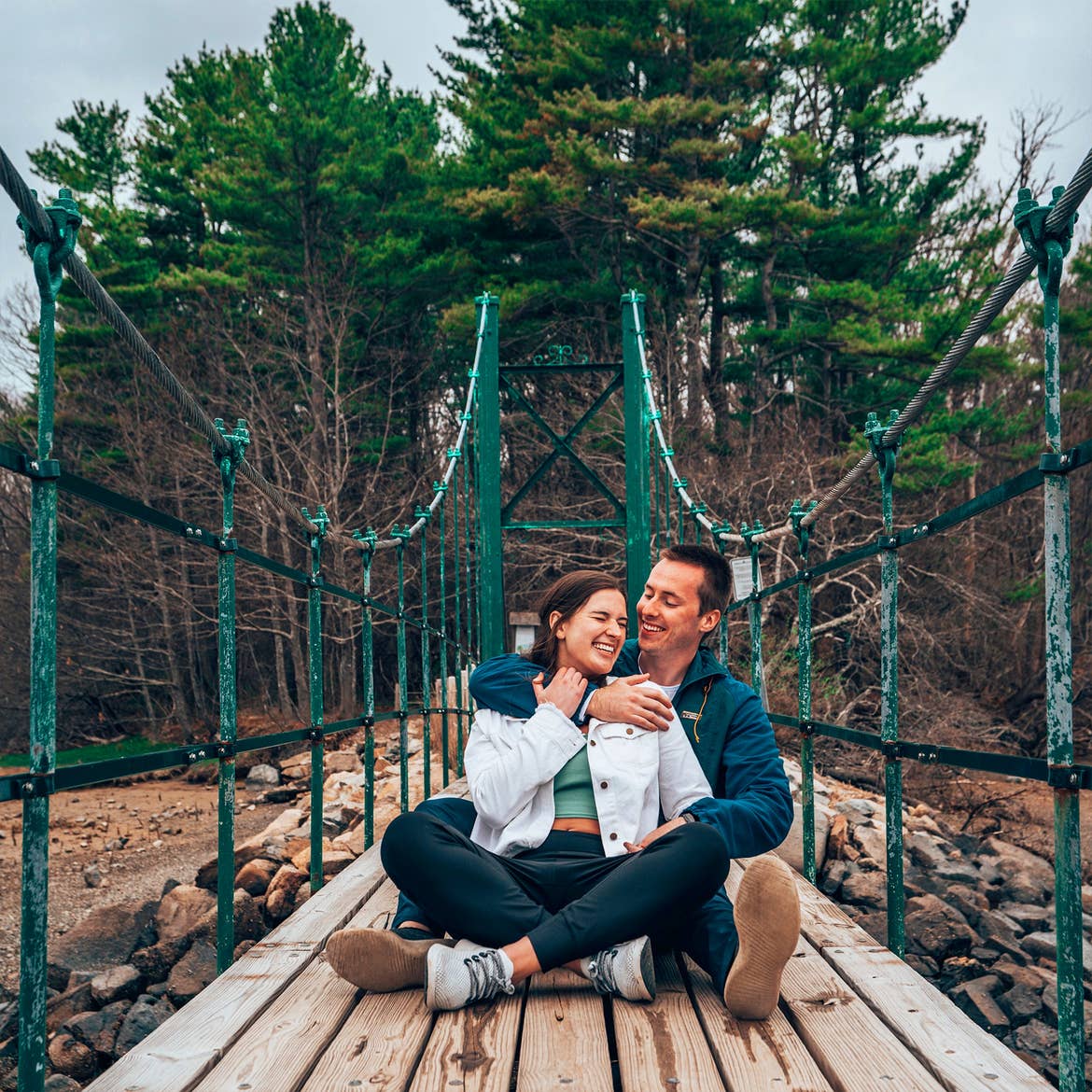 Wiggly Bridge, York, Maine

York, Maine, is another quintessential New England city just an hour and a half north of Boston.

You can feel the quaint New England vibes everywhere, especially swinging on the Wiggly Bridge.

Other highlights include visiting the Nubble Lighthouse, relaxing on Long Sands Beach and grabbing something to eat or drink in the Downtown area.

This is the perfect getaway for couples looking to relax and explore a cute town.


---
Planning a couples' getaway? Check out these stories:
---
5. Ice Castles, New Hampshire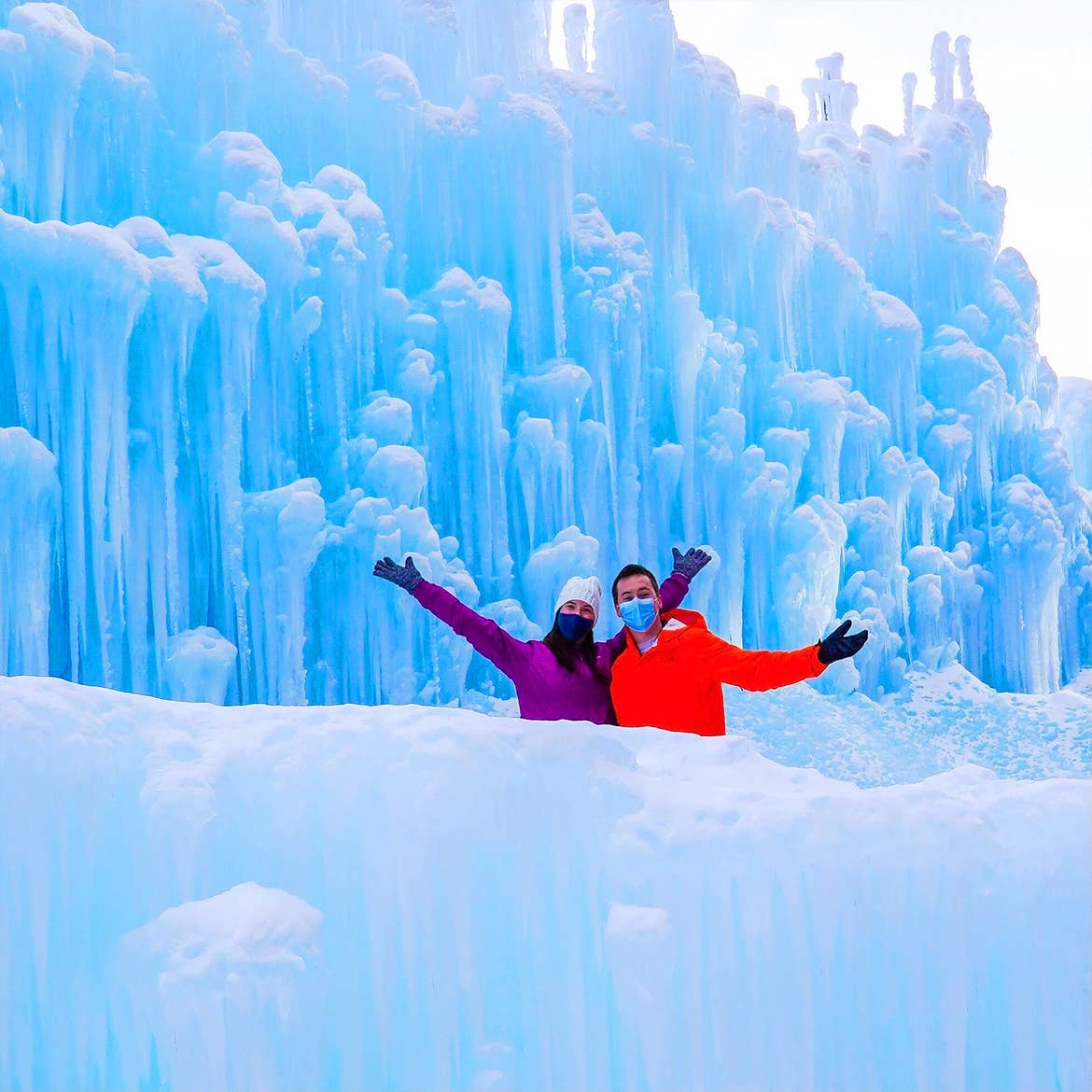 Ice Castles, North Woodstock, New Hampshire

If you want to go to a snowy destination and take your significant other on an unforgettable date, seeing the Ice Castles is one of the best experiences.

We went to the New Hampshire location, but they also have ones in Colorado, Minnesota, New York, Utah and Wisconsin.

Standing around thousands of pounds of ice might not seem that romantic, but drinking hot chocolate in a sculpture that looks like a castle is so unique.

Even though it was 0 degrees Fahrenheit when we visited, we were in awe, and we will never forget walking in the tunnels of ice.


4. Seattle, Washington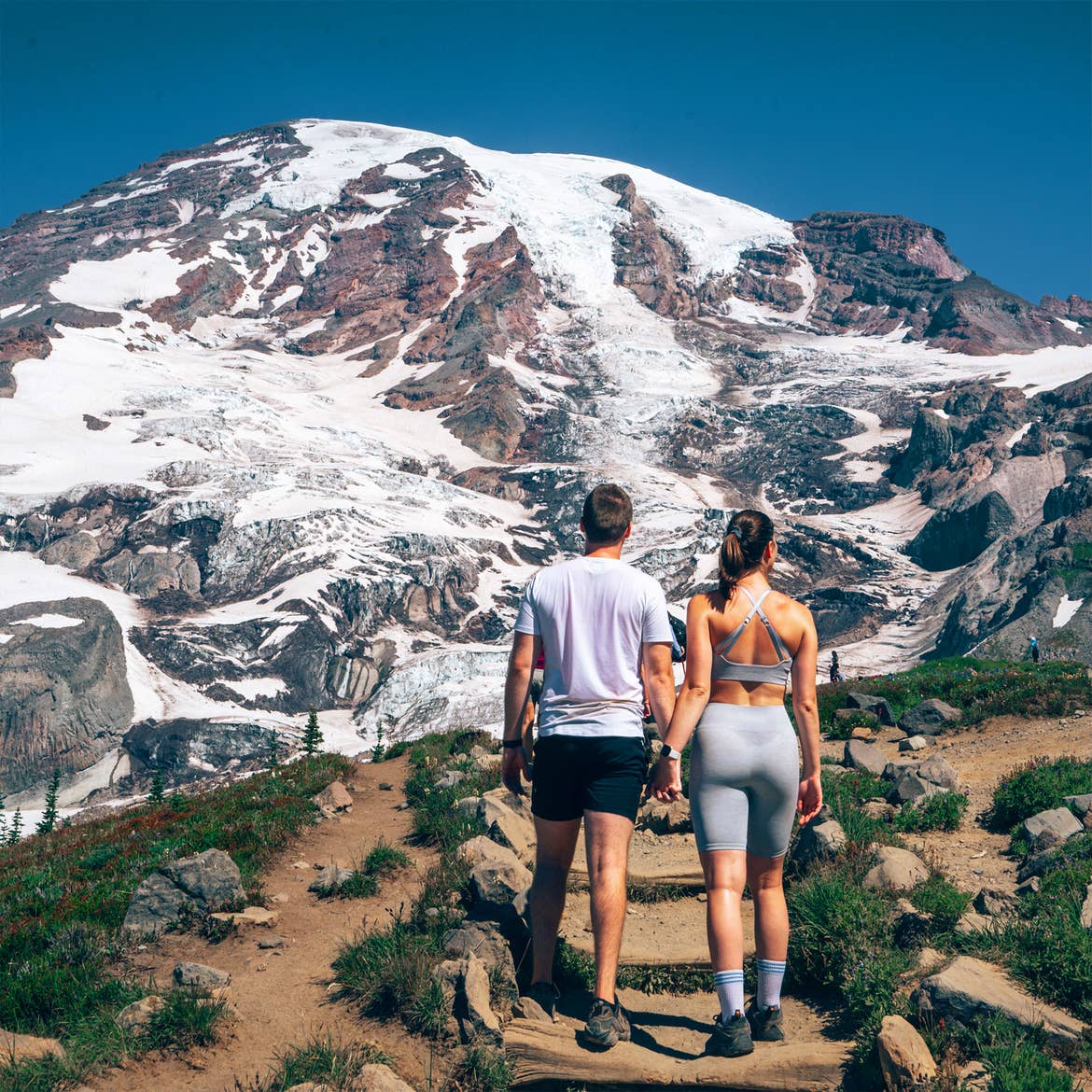 Mount Rainier National Park, Near Seattle, Washington

Honestly, the Seattle area is one of the top places we've ever visited in the United States.

If you're looking for outdoor adventures and a great city, this is the spot for your next romantic couple's getaway because it has the perfect balance of everything.

We went hiking at Mount Rainier National Park one day and relaxed on a sailboat cruise the next. Not to mention all the delicious food we ate at Pike Place Market.


3. Austin, Texas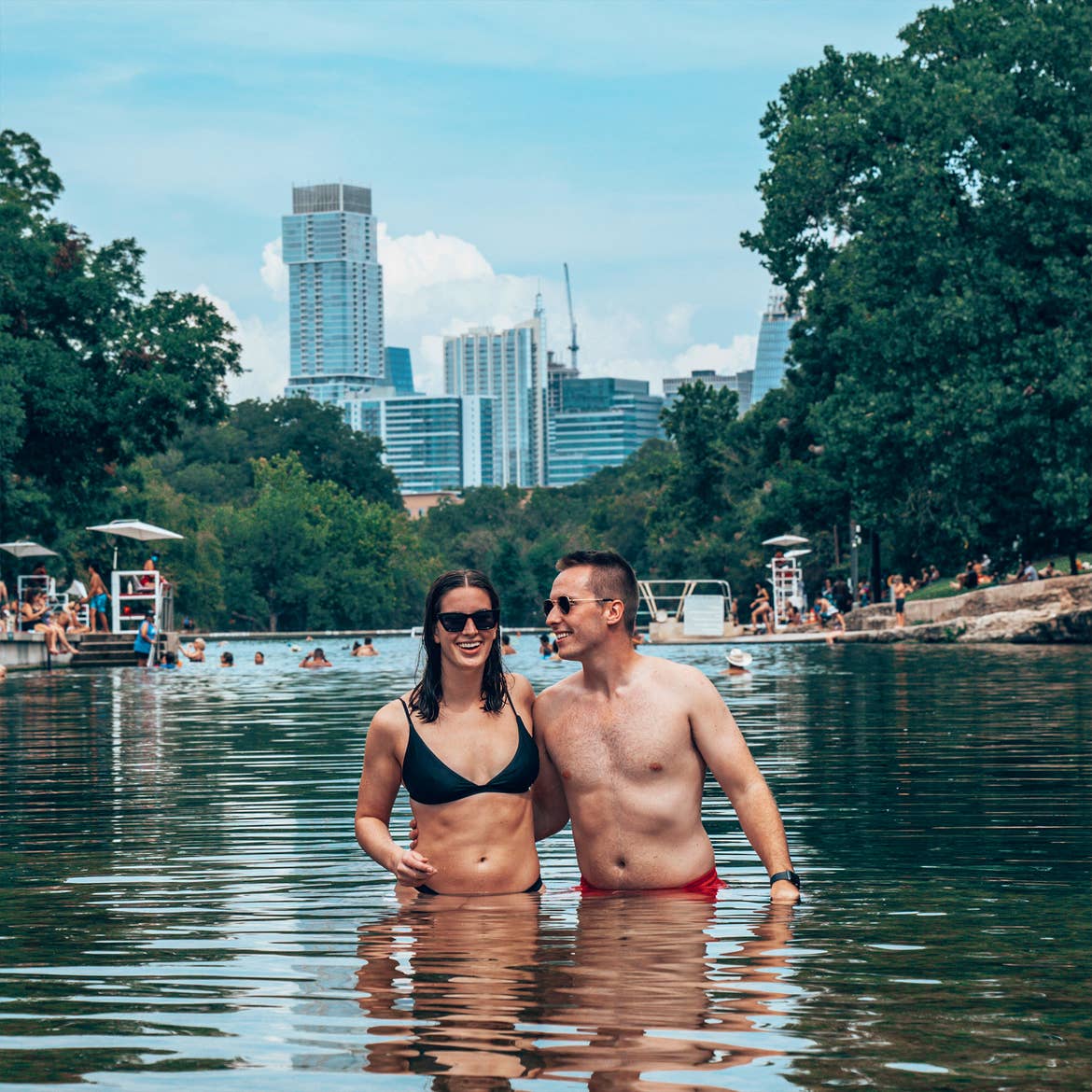 Barton Springs, Austin, Texas

Austin, Texas, definitely surprised us! Our visit this past summer was our first time in Texas and it did not disappoint.

We stayed at Hill Country Resort in Canyon Lake (about an hour and a half from Austin), which was the perfect place for us. We had a blast hanging out at the resort and exploring the area.

While at the resort, we enjoyed the multiple pools, playing mini golf and walking around the nearby lake.

When we weren't exploring, we were at the poolside bar with friends taking in the amazing views of the property.

In Austin, we ate delicious food and did some sightseeing — there are truly so many activities for any couple. You definitely do not want to miss Mount Bonnell or Barton Springs if you want outdoor adventure.


2. Page, Arizona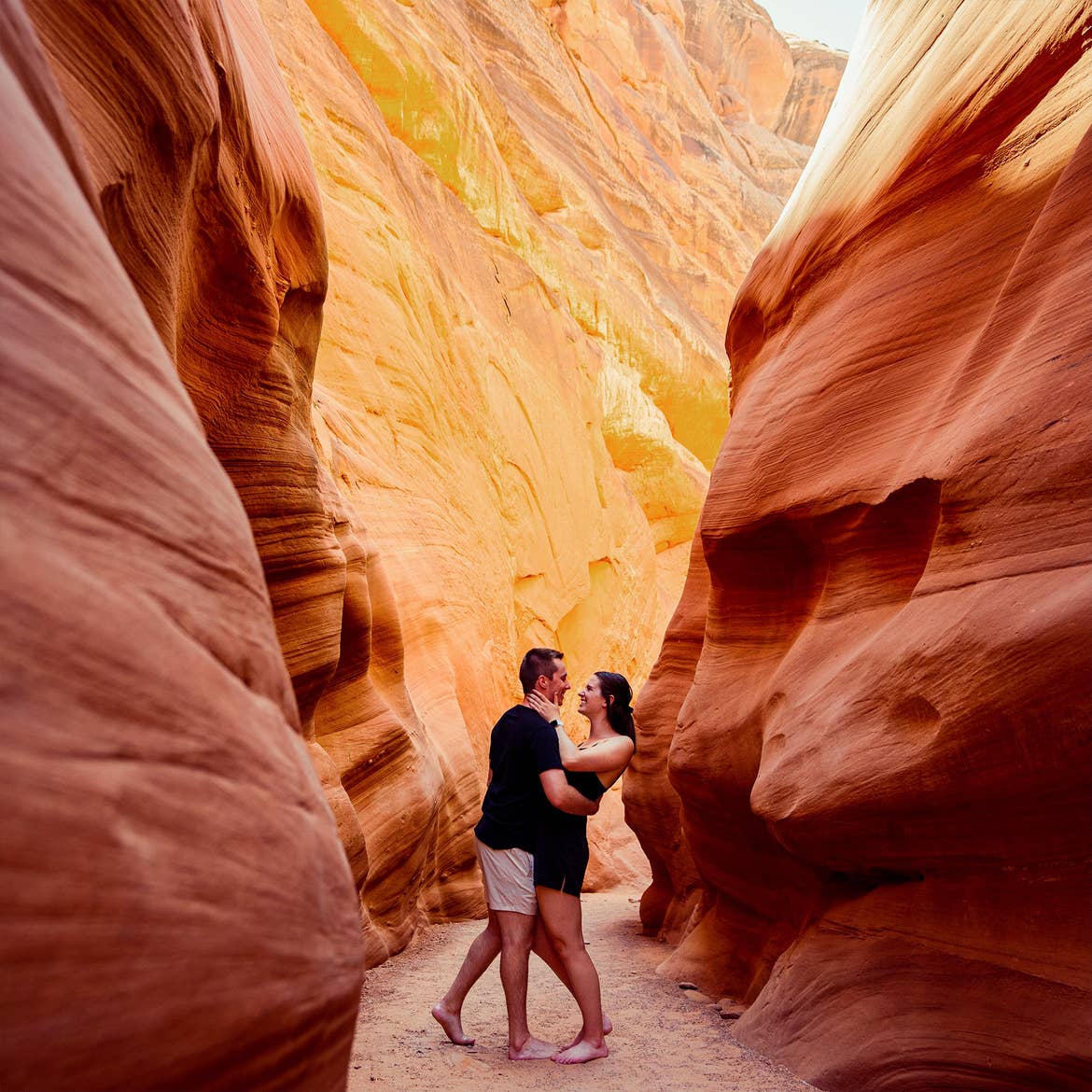 Antelope Canyon, Page, Arizona

Arizona, much like Utah, is filled with excitement that adventure-seeking couples like us will really enjoy.

We had an incredible time exploring Antelope Canyon in Page, Arizona.

We're always looking to experience something new and walking through this slot canyon did just that! It left us speechless.

Pro Tip: Consider renting a tandem kayak and paddling to Antelope Canyon!


1. Sanibel, Florida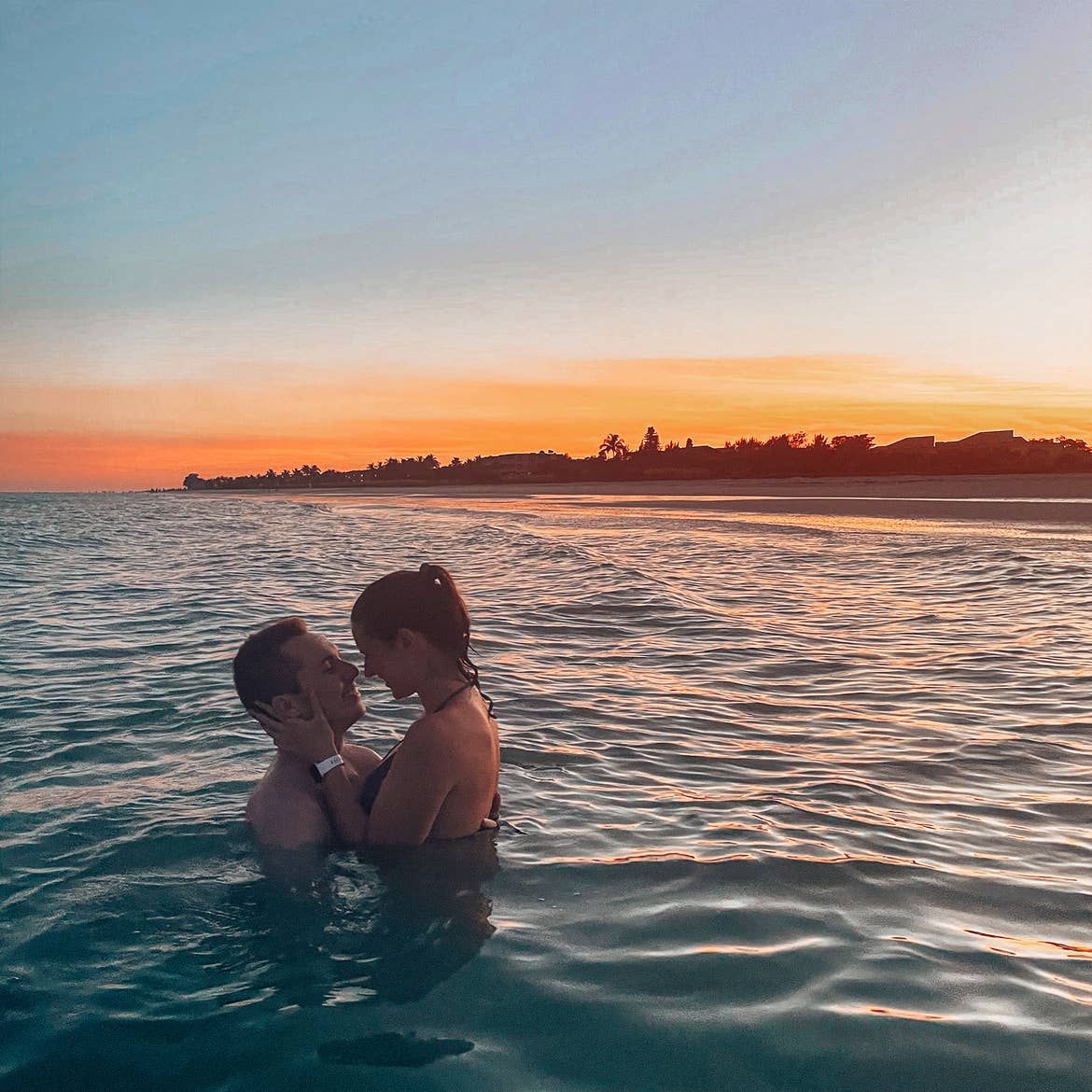 Sanibel Island, Florida

Sanibel is one of those places you go to and leave wondering when you can get back as soon as possible.

Located on the gulf side of Florida, this island has everything you could need for a romantic beach getaway. We went for a week and already need to go back ASAP.

In our opinion, this is the best vacation spot for couples in the U.S. because it offers plenty of great opportunities to relax and have an adventure.

The ocean was such a perfect temperature that we could hang out in it all day, and the beautiful beaches were filled with unique shells that made us want to walk for hours.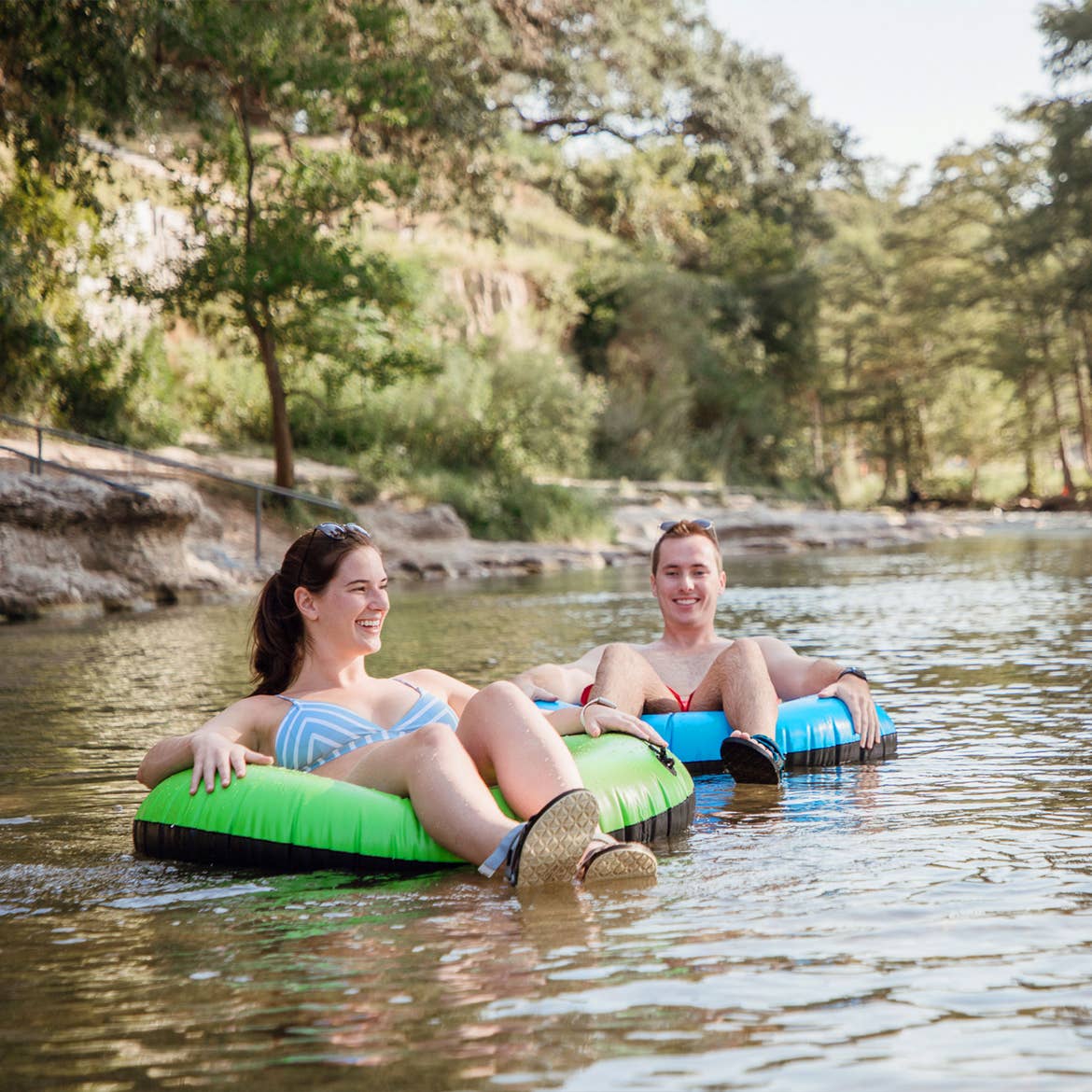 San Antonio, Texas

There are so many places for couples to travel to in the U.S., but we think this list captures the best ones for those that love a combination of adventure, good food and quality time together.

Our parting advice: When planning your own adventure, first make sure you have an activity in mind that both of you would enjoy.

Thankfully, we both love similar experiences, but we definitely have to make sure each of us is excited about the destination and the activities we're planning.

After last summer, we had another incredible getaway seeing fall foliage in New England and staying at Mount Ascutney Resort.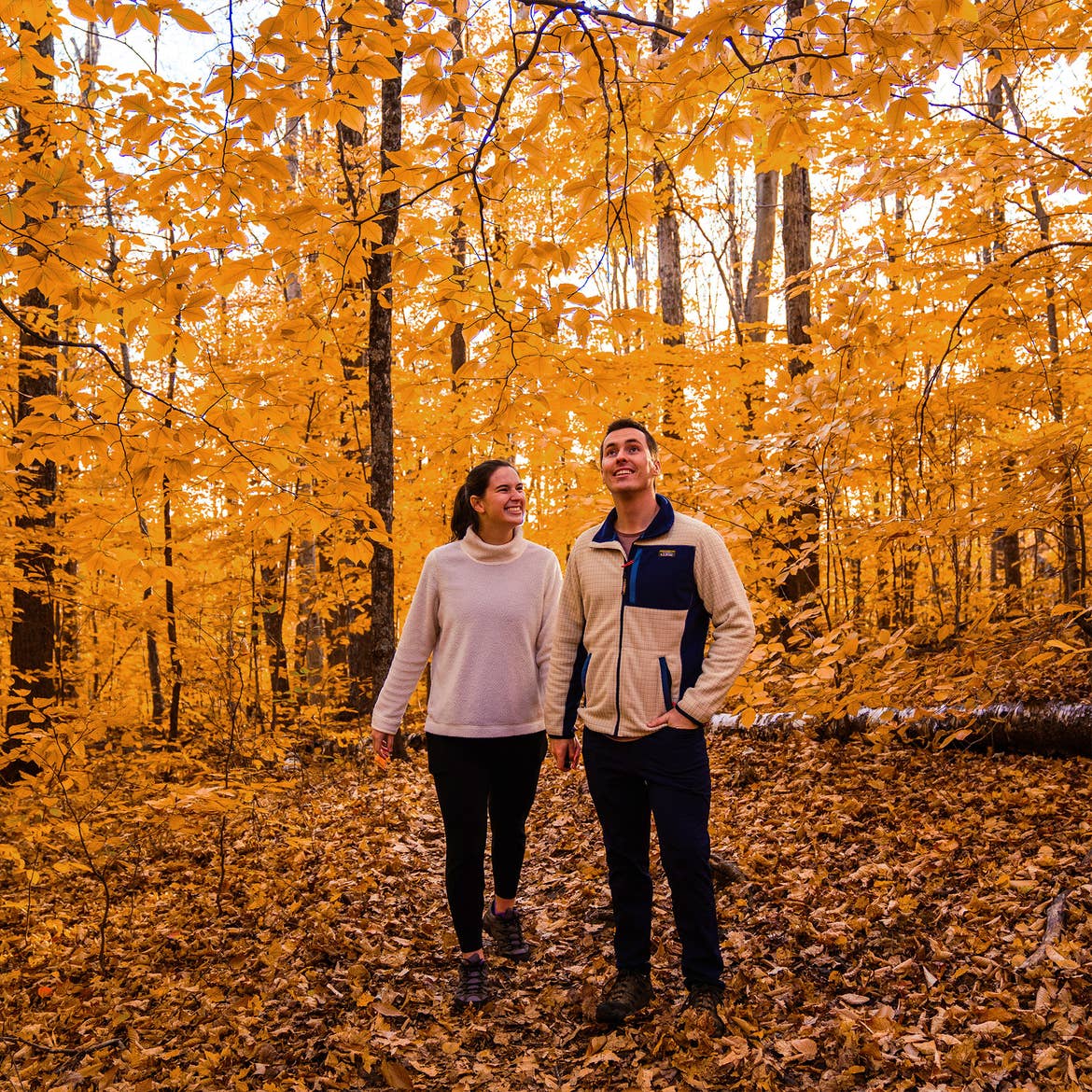 Mount Ascutney, Vermont

Planning to see the changing leaves can be unpredictable, but this trip so worth it. (Stay tuned for another Checking In story on that one coming soon. 😉)

We hope these 10 best vacation spots for couples gave you some ideas for your next romantic getaway with your special someone.

As for us, we can't wait to explore more places in the U.S. and beyond!


Our guest bloggers are compensated for their writing contributions and honest opinions.

All information is subject to change. This article is a curated guide and is neither sponsored nor considered an official endorsement. Please be sure to check information directly with any/all tours, guides or companies for the most up-to-date and direct details.