Onyi Azih
Onyi is a Psychiatric Physician Associate and founder of the lifestyle and motherhood blog, Sincerely Onyi. She's happily married and has two wonderful little boys. Onyi often shares her experiences with balancing work, millennial marriage and motherhood with her audience and discusses ways to achieve a more fulfilling life without compromising on the things that are most important.
Instagram
Twitter
Facebook
Pinterest
Website
I don't know what you may have heard about Galveston, but I'm here to give you our family's impressions of this amazing city!

We recently stayed at our "home base," Galveston Seaside Resort, for 2 days and had the best time exploring and enjoying our (unplugged) time together as a family.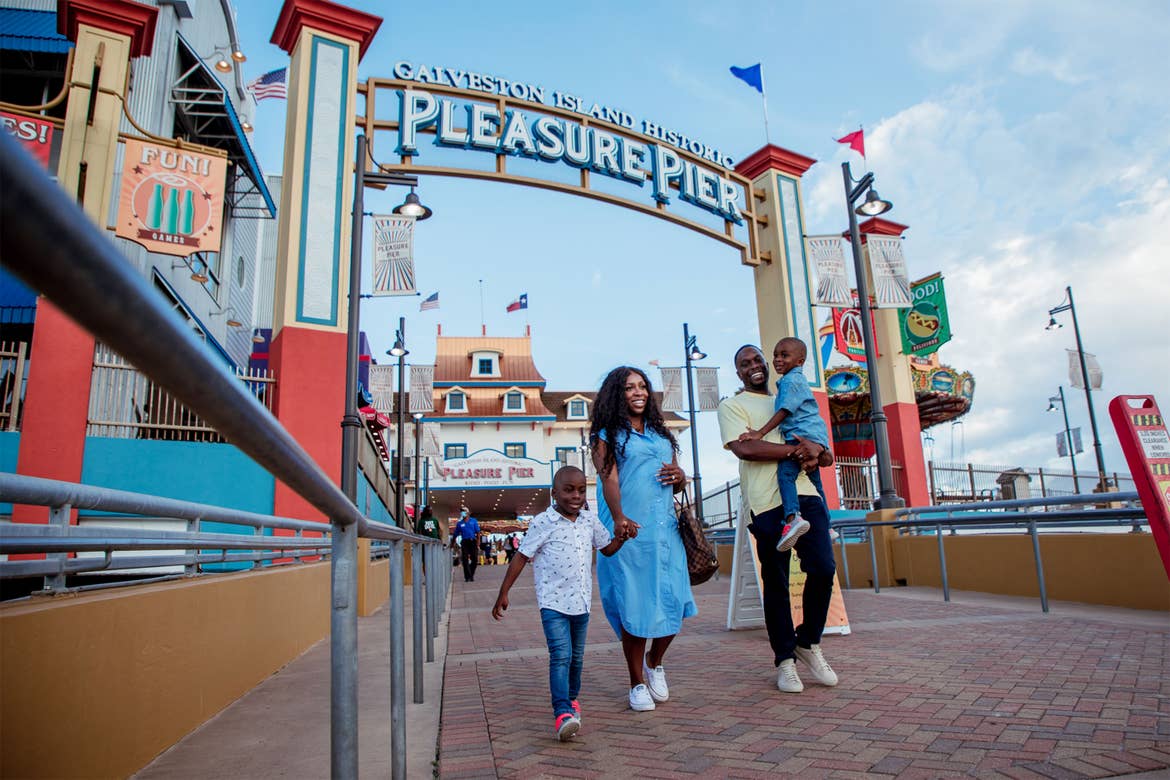 Hi, I'm Onyi! And this is my husband, Charles, and our two boys, Gozie (5) and Kezie (4).

Along with the environmental and historic appeal of this coastal town, the weather and warm waters were pristine!

If you're planning a Galveston getaway soon, look no further. I've prepared the perfect weekend itinerary based on our two-day adventure at Galveston Seaside Resort.

It's the ideal weekend escape for families, solo travelers, couples and friends.


Why Galveston?
With our family's world returning to some semblance of the new normal, my husband and I have been trying to make sure our sons don't lose out on opportunities to experience memorable adventures as kids.

Like most kiddos under the age of seven, my boys are very active. But 2020 and 2021 left a lot of children with limited options, which were essentially either playing outside or on their iPads.

That's why we were eager to plan a family trip where we could unplug.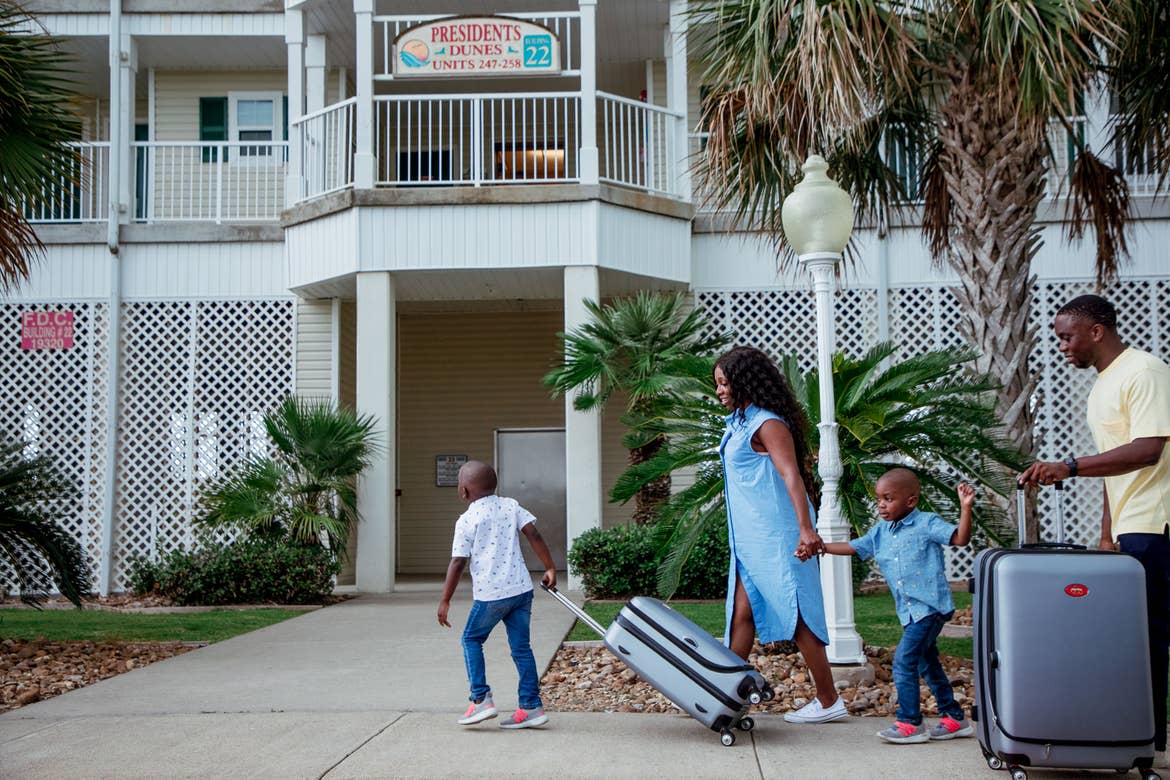 Arriving at our home away from home for the weekend!

Fortunately, Galveston, Texas, isn't too far from Houston, so it was a quick commute that still had us feeling like we had embarked on a much-needed beach vacation.

The drive and proximity to the Gulf Coast are perfect qualities for those of us who are so accustomed to the hustle and bustle of city living.


Galveston Day One: Resort, Beach & Historic Downtown Galveston
We set out on our family road trip on a bright and sunny day.

From our home in Houston, we got on I-45 South and followed the simple navigation directions until we arrived at Galveston Seaside Resort.


Our Resort Villa
Let me start off by saying that our Signature Collection villa was so jaw-droppingly beautiful.

Each room was clean and spacious with an ensuite bathroom, making it the perfect home away from home.

I especially loved the full kitchen with amenities that made it easy for cooking on vacation. It's ideal for families of every size with members of every age.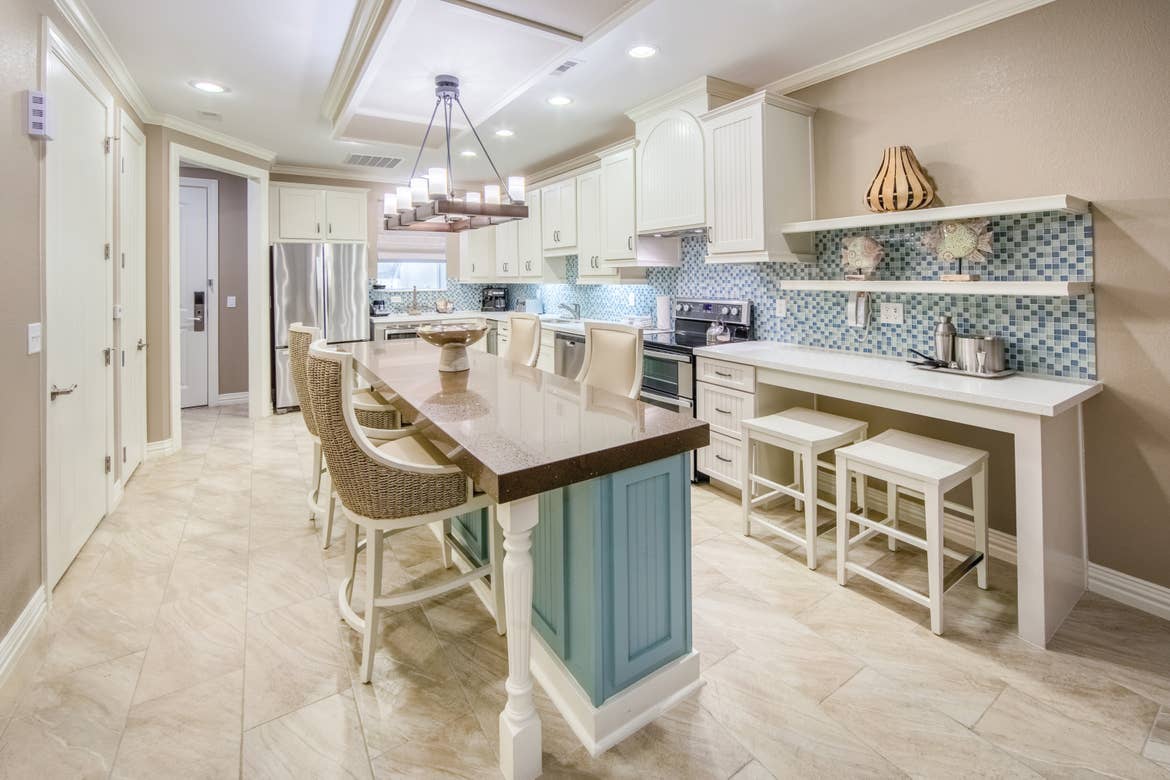 The kitchen in the two-bedroom Signature Collection villa at Galveston Seaside Resort

We have two picky eaters, and this allowed them to enjoy their favorite snacks and meals while on vacation.

Our villa also had a really neat coffee and espresso station that had to be restocked a couple times — it was just that good!

Pro Tip: Don't forget to make a quick stop at the grocery store to load up on essentials, so you can take advantage of that convenient kitchen in your villa.


Beach Time!
Our seaside villa was located in the special Signature Collection building, so it was facing the infinity pool and beach, which made for a really nice view throughout our stay.

Our boys were determined to get outside and get wet at least twice a day.

I can't complain because the look on their faces was priceless, and who doesn't like waking up to a gorgeous view of the ocean and a walk along the beach?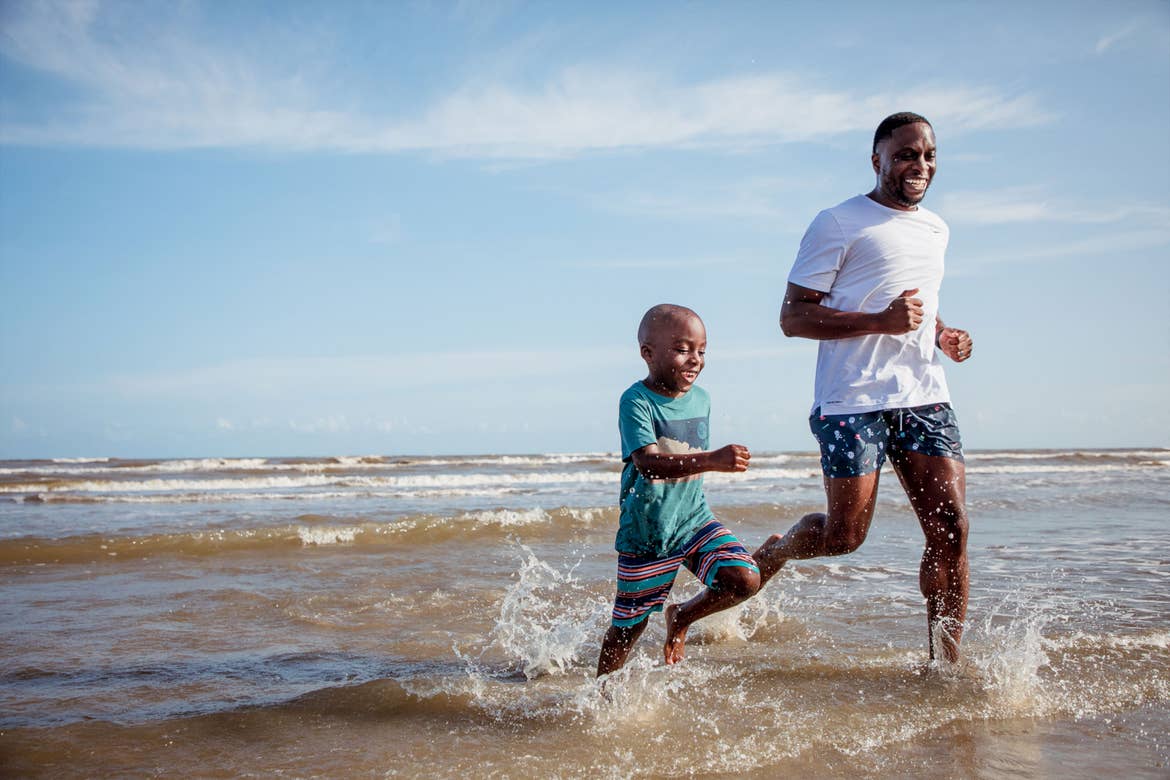 Every day, we were able to walk just 4 minutes from the back of our villa to soak our toes in the sand.

Our boys really enjoyed how warm the water was, and the tide was safe enough to let them run along the beach and splash in the water.


Historic Downtown Galveston
By evening time, we had made our way to Historic Downtown Galveston to enjoy some ice cream at Hey Mikey's Ice Cream.

This was followed by an impromptu family photoshoot in front of the "Greetings from Galveston" mural.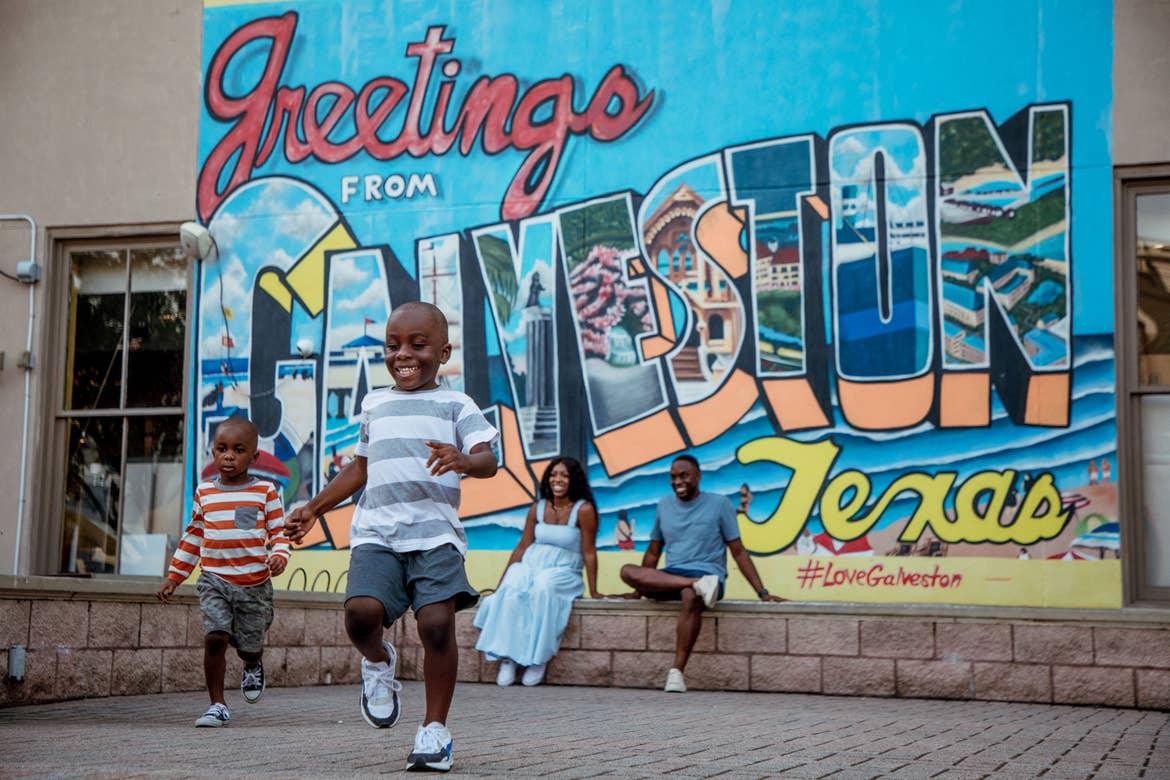 And then we ended the night on a high note by enjoying dinner at a nearby Mexican restaurant called Taquilo's Tex-Mex Cantina.


Galveston Day 2: Beach, Pool, Food & Mini Golf
Our second day started and ended on the beach. I wouldn't have imagined how ideal this was until experiencing it first-hand.


Walking on the Beach
The boys were practically begging us to go for a walk outside from the moment they woke up.

There was no way I could say no, so we made sure we took advantage of the freshly served breakfast offered at the resort before making our way to the beach.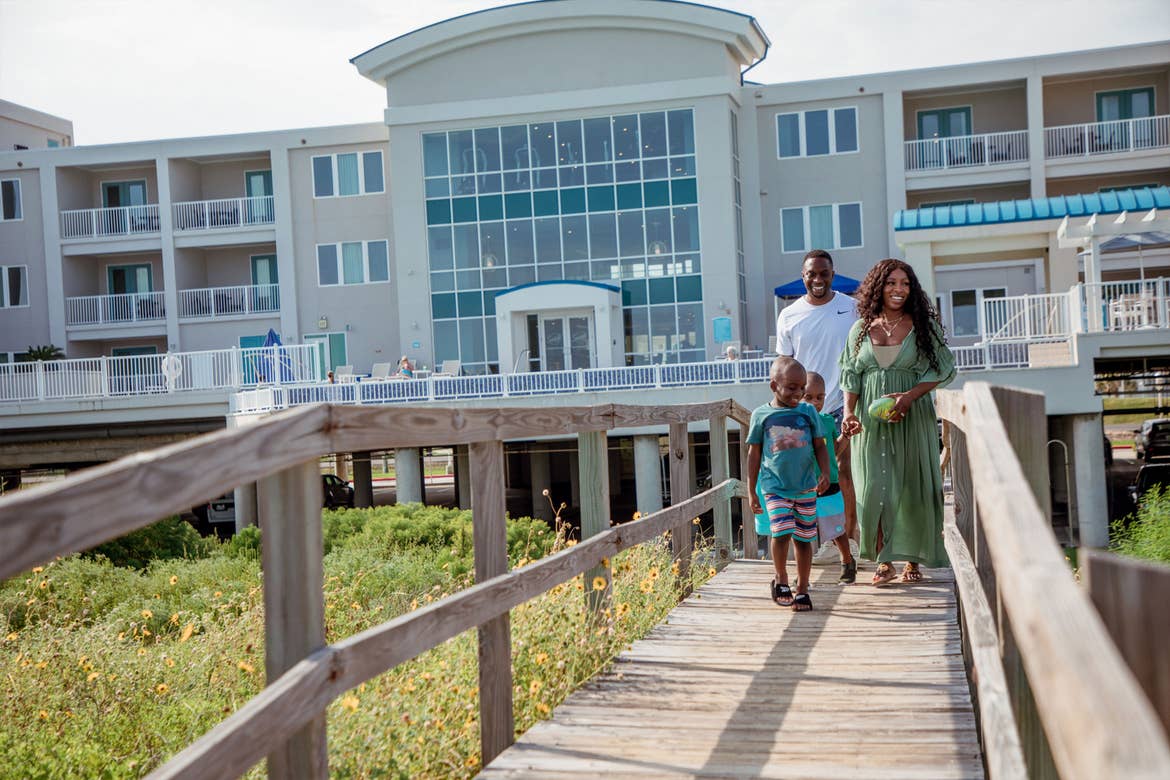 The Infinity Pool
After spending ample time out in the sun, we headed over to the infinity pool area, where we enjoyed good food and played around with the kiddos.

As Signature Collection guests, we had access to this infinity-edge pool right by the ocean.

Pro Tip: Be sure to pack plenty of sunscreen for your weekend in Galveston!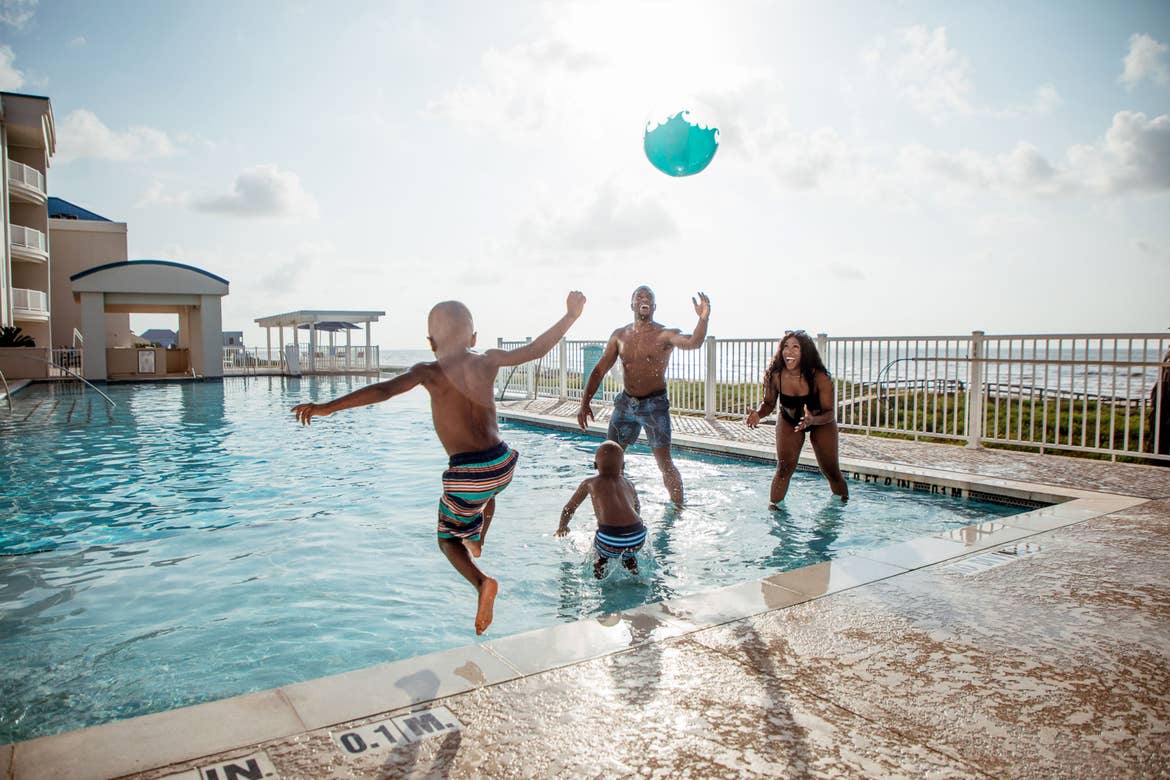 The infinity pool for guests staying at the Signature Collection building

One aspect about the resort that I loved so much was how the infinity pool had a 6-foot-deep area where our kids could safely dive into.

The resort has another beautiful main pool and kiddie pool, too, so you can really soak up all the splash time you want there as well!


Signature Seaside Café
There's also the Signature Seaside Café conveniently located near the Signature Collection pool area, so it made grabbing a quick bite very easy.

(The resort also has the Seaside Resort Snack Bar for all guests in the main building, too!)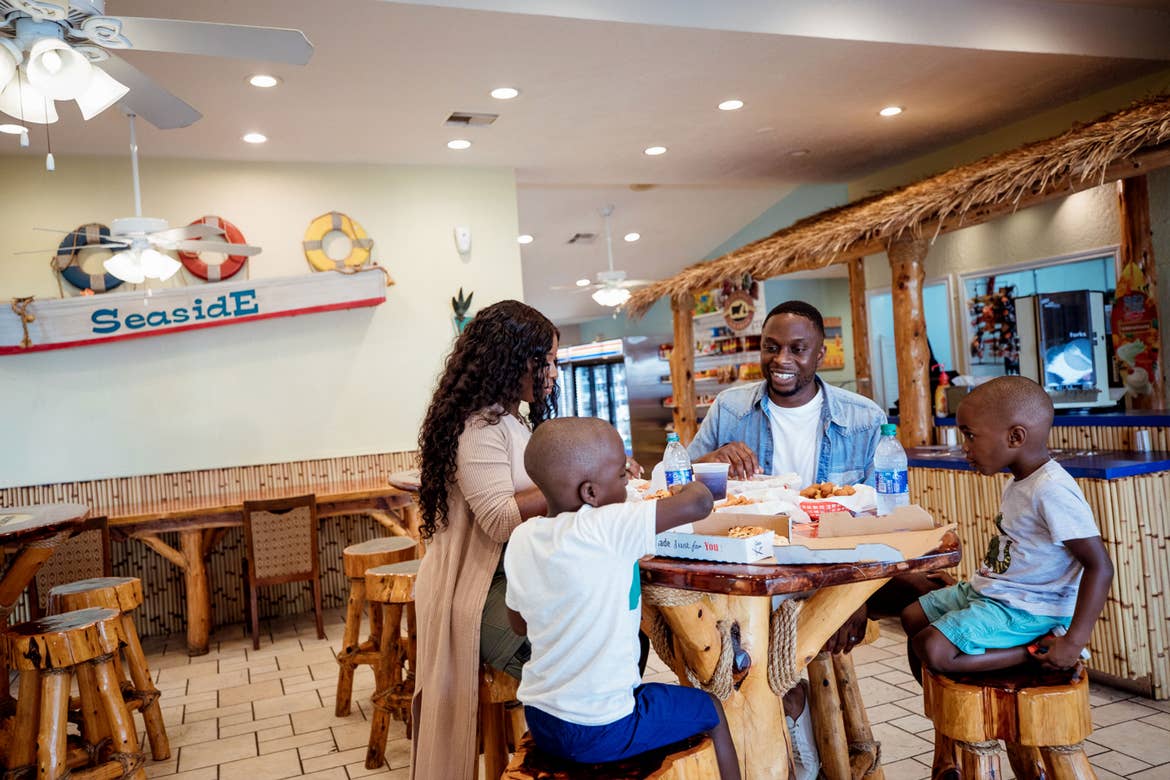 Lunch time at the Seaside Resort Snack Bar

There was no need to rush back to grab a snack from our villa or to travel to a nearby restaurant for food.

Galveston Seaside Resort had everything we needed in one location. (It's no surprise that the boys, my husband included, didn't want to leave.)

I was pleasantly surprised by how good the food and drinks were, too.

The Signature Seaside Café had a wide selection of food to choose from, including fresh fruit, delicious coffees and freshly made smoothies.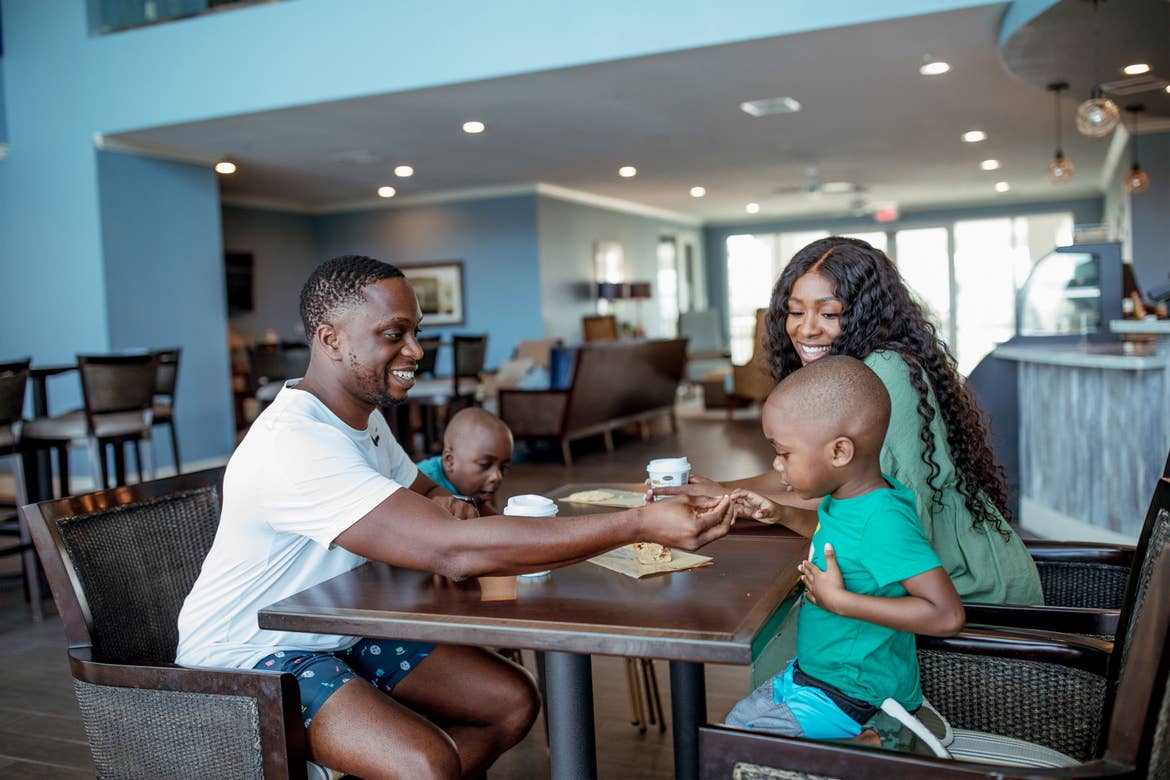 Starting the day with breakfast at the Signature Seaside Café

There was also a swim-up bar located behind it that had the most amazing mozzarella pesto pizza. Ask my husband, I could not stop raving about how great it tasted.

And to top it all off, the specialty cocktails were the perfect beverage to cool down with on a warm and sunny day. I strongly recommend the Prickly Pear. You'll thank me later. 😉


Mini Golf
To wrap up our relaxed family fun day by the pool, we played a few rounds of mini golf in the afternoon.

I thought this activity was one of the best qualities about the resort and makes it an ideal family-friendly vacation spot.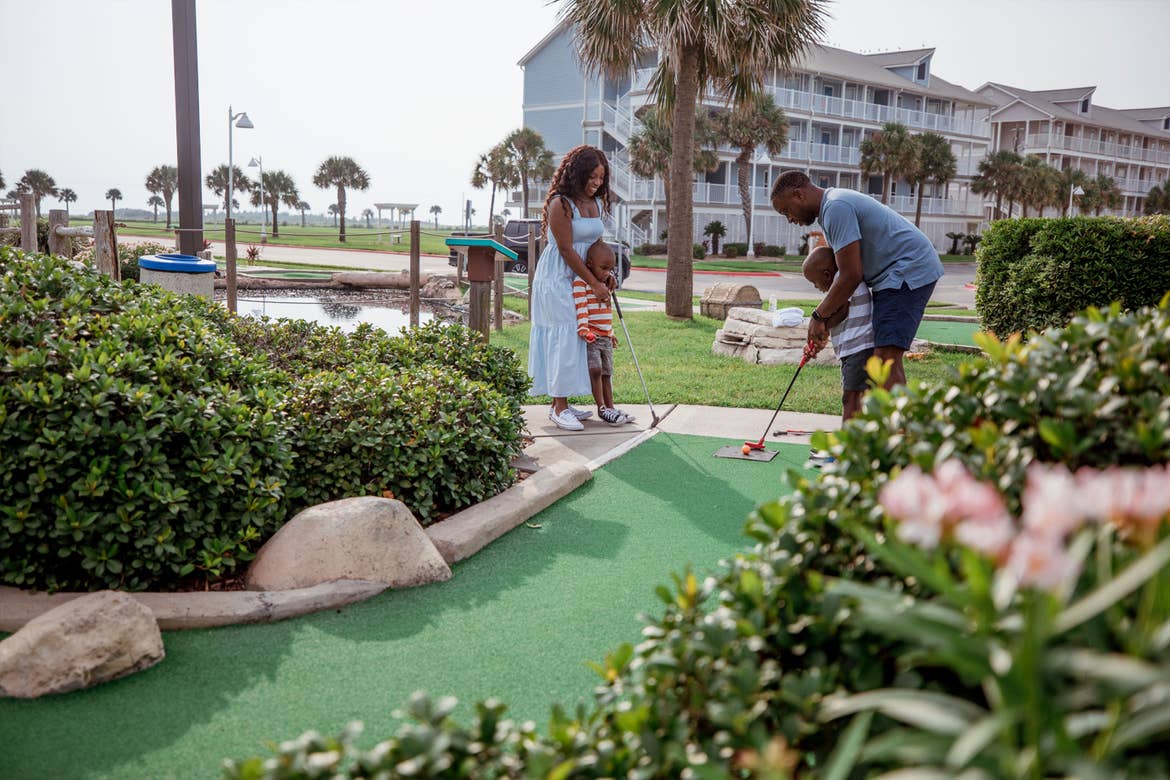 Teaching the boys to play mini golf at Galveston Seaside Resort!

There are plenty more things to do at the resort, too, like playing games in the arcade and enjoying activities, like bingo and kite flying.

But we opted for more time at the beach to cap off our day.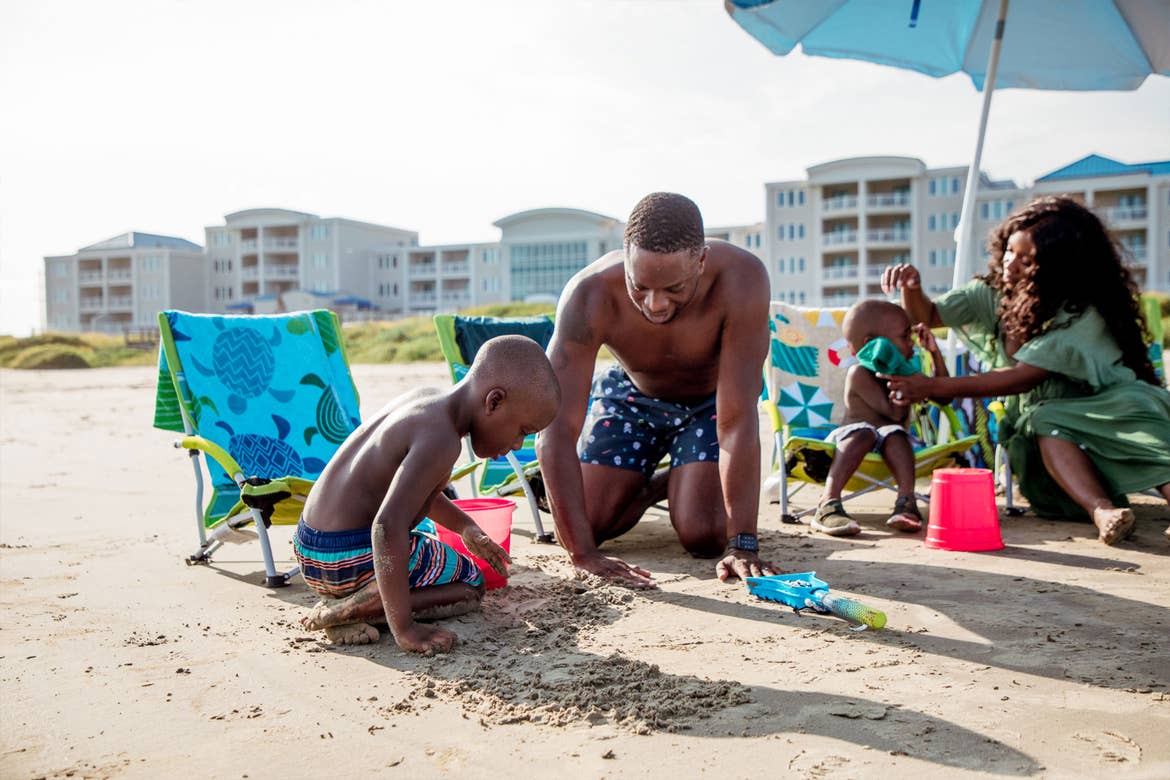 This Texas staycation by the sea was just what our family needed.

All the resort fun, coupled with the amazing customer service we received from friendly staff members all throughout our stay, made this destination a top contender for our list of vacation spots to return to.

Now that you have my weekend itinerary for Galveston Seaside Resort, I hope you have as much fun as we did on our beach vacation!


Our guest bloggers are compensated for their writing contributions and honest opinions.

All information is subject to change. This article is a curated guide and is neither sponsored nor considered an official endorsement. Please be sure to check information directly with any/all tours, guides or companies for the most up-to-date and direct details.