Tori Ferrante
Tori is a writer and editor for the Checking In travel blog. She's a wine lover, dog mother and adventure seeker who revels in finding those little-known, hidden gem spots. Her travel niche includes super budget-friendly, couples weekend getaways, and her absolute favorite vacations are the ones where she gets to explore new places with her husband, Brooks, and her fur son, Deagon.
On Sept. 1, 2020, we officially launched the Checking In travel blog with just 12 stories (screams internally)!

One year later, we've got 135(!!!) travel stories for you — all filled with tips, destination inspiration, things to do, local insights, details on our resorts across the U.S. and personal vacation memories.

And they were all written by real families, some amazing friends we've made along the way and our very own family of Holiday Inn Club Vacations® team members and travel experts.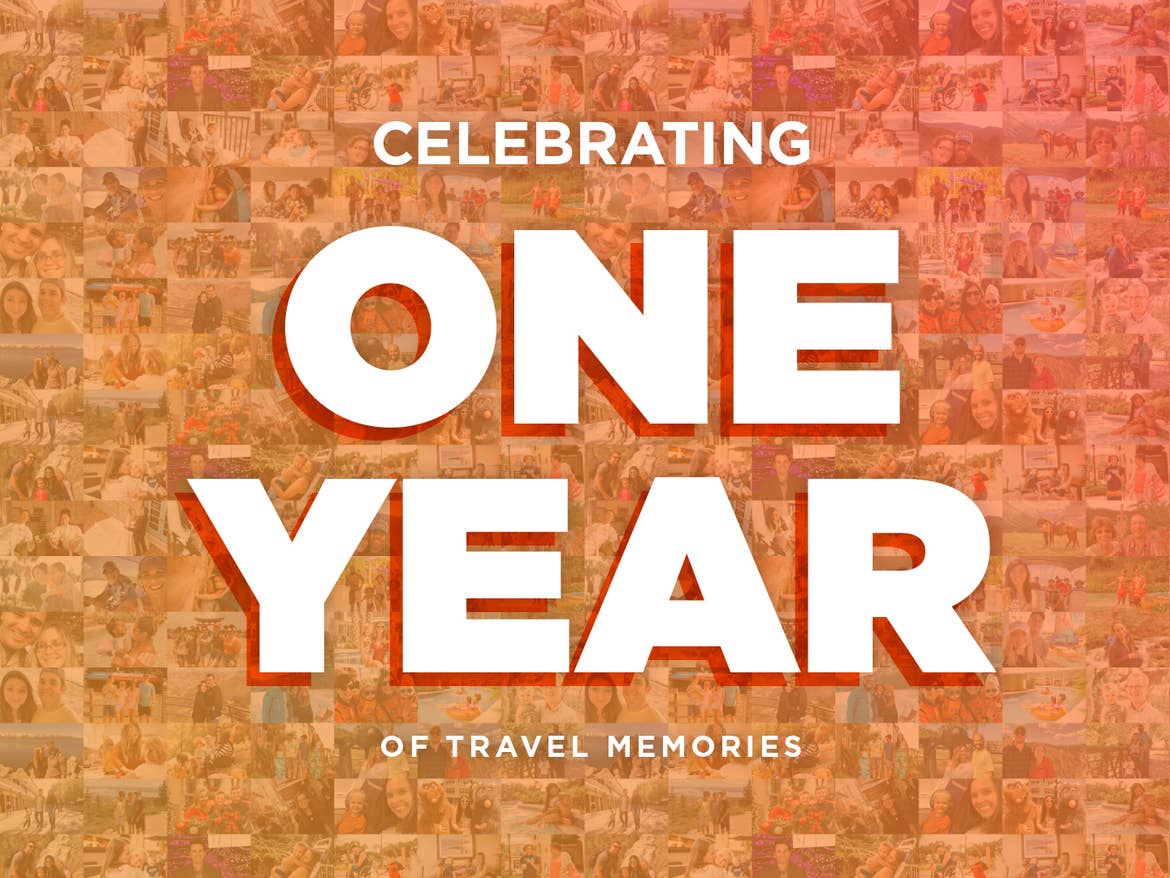 To celebrate, we're sharing 12 popular stories — one for each month this community has been running, sharing and growing.

They were hard to pick, as we love all our contributors' rich and real storytelling, so think of this as a starting point! (You can find two new stories every week, right here.)

Our guiding light has been simple: Checking In aims to be your place to dream about where you want to go next and find everything you need to get there.

Ready to make those vacay dreams a real-life memory?

Check in and read these 12 popular stories (in no particular order) that show just a tinnnnyyyyy snippet of what you can find on Checking In. And then come back to check out even more!


1. 12 Things to Do in Central Florida Right Now (That Aren't Theme Parks)
Orlando might be known for its mega-popular theme parks, but there's so much more to it than Mickey Mouse and Harry Potter (which are both still must-see attractions).

From natural springs and safaris to biking and kayaking, our travel writer Rona shared 12 fresh-air things to do in Central Florida.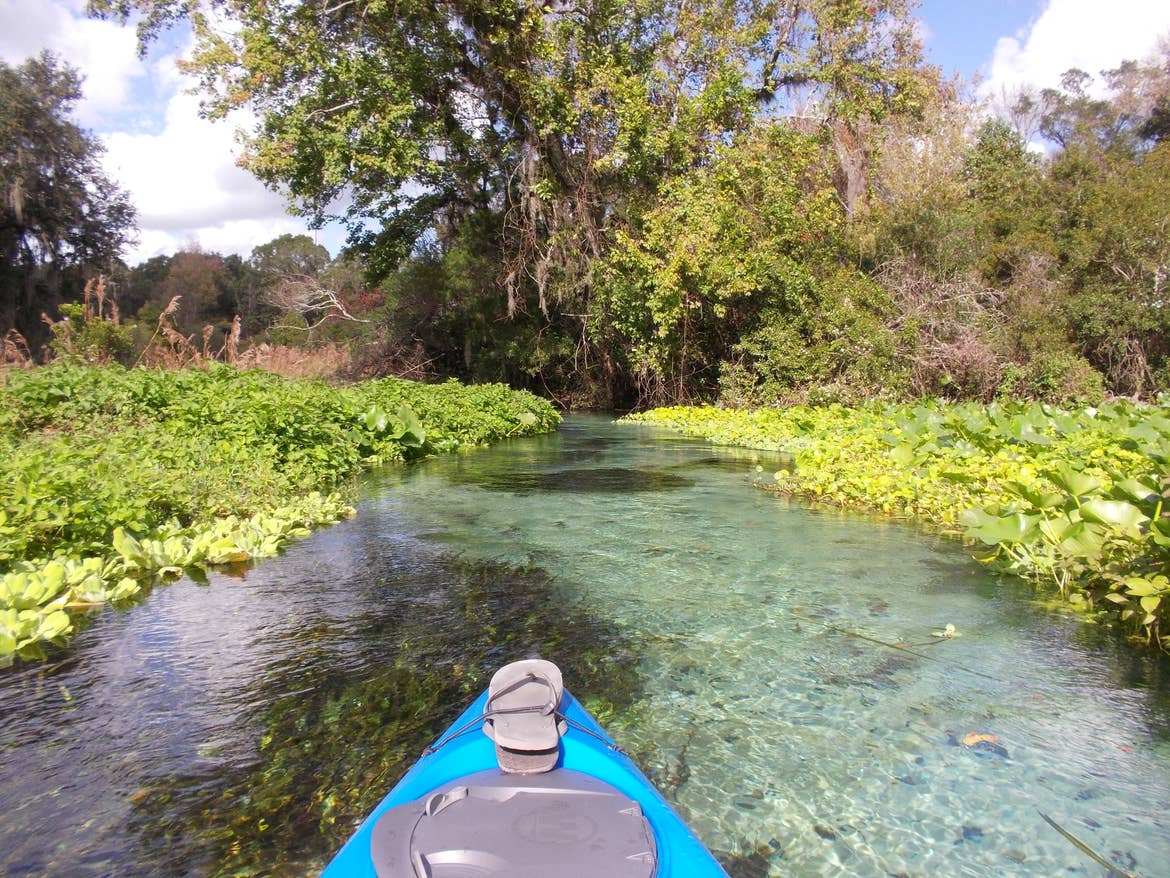 1 activitiy out of 12: Kayaking in Wekiwa Springs

Plus, she included how far each outdoorsy activity is from our Orange Lake Resort and Orlando Breeze Resort, making your Orlando vacation planning extra easy-breezy.

"If you're looking to skip the rides and indoor activities … you're in luck — Orlando outdoor adventures are everywhere."

Check out her top picks and put them on your must-do list:
12 Things to Do in Central Florida Right Now (That Aren't Theme Parks)


2. The Best Place to Stay in Williamsburg, VA: Our Family's Experience
Angelica, of @toddlinacrossamerica, traveled back in time to Williamsburg, Virginia, with her parents and 3 kids.

After experiencing the town's quaint, cobblestone streets and colonial shops, she shared all about their getaway and their stay at Williamsburg Resort.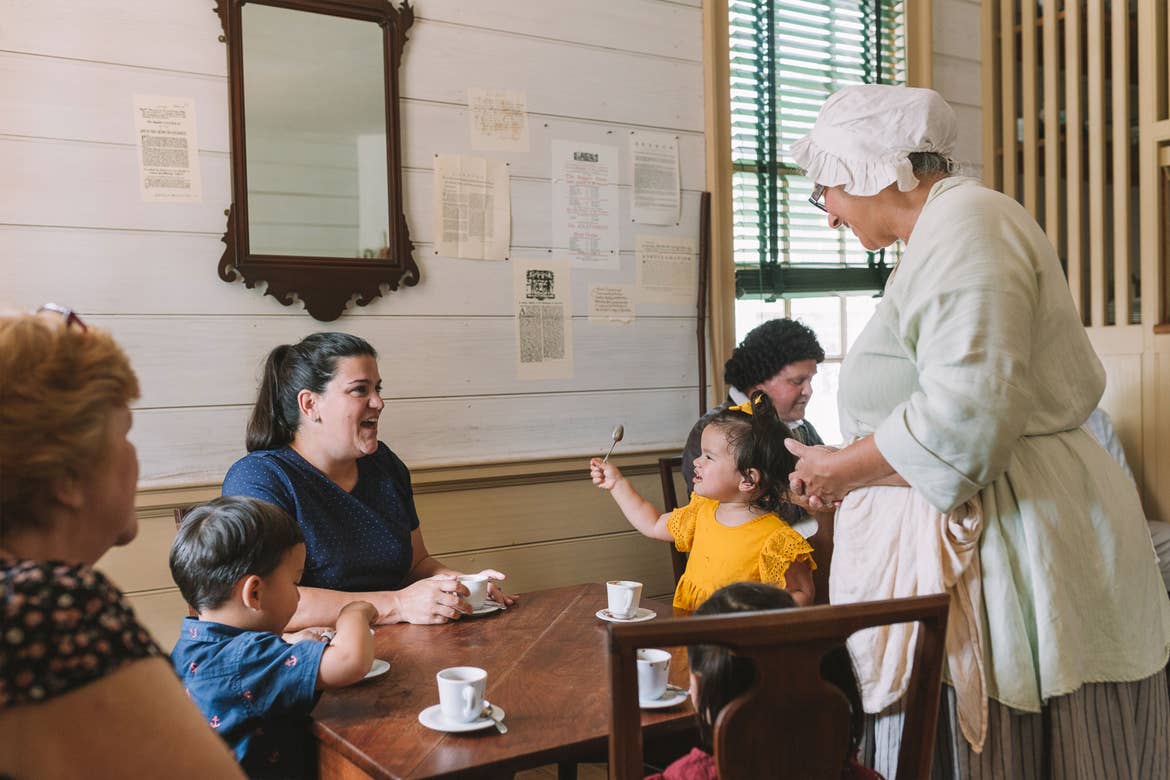 Angelica's favorite shop in Colonial Williamsburg (spoiler: It has lots and lots of old-school candy).

(We might be a little biased, but we 100% agree that it's the best place to stay in Williamsburg. 😉)

"Our entire family (mom, dad, kids and grandma!) had an amazing time, thanks to all the special touches that helped us forge unforgettable memories together."

Curious about this colonial town? Check out Angelica's recap:
The Best Place to Stay in Williamsburg, VA: Our Family's Experience


3. Military Family Vacations: 5 Tips for Making the Most of Your Time Together
Sara, of @simplysarastrong, is a Holiday Inn Club member, mom of 4 and military spouse to Tommy Jr., an active-duty Gunnery Sergeant in the U.S. Marine Corps.

Between her 4 kids, budgeting and the uncertainty of her husband's schedule, taking vacations can be super stressful for military families.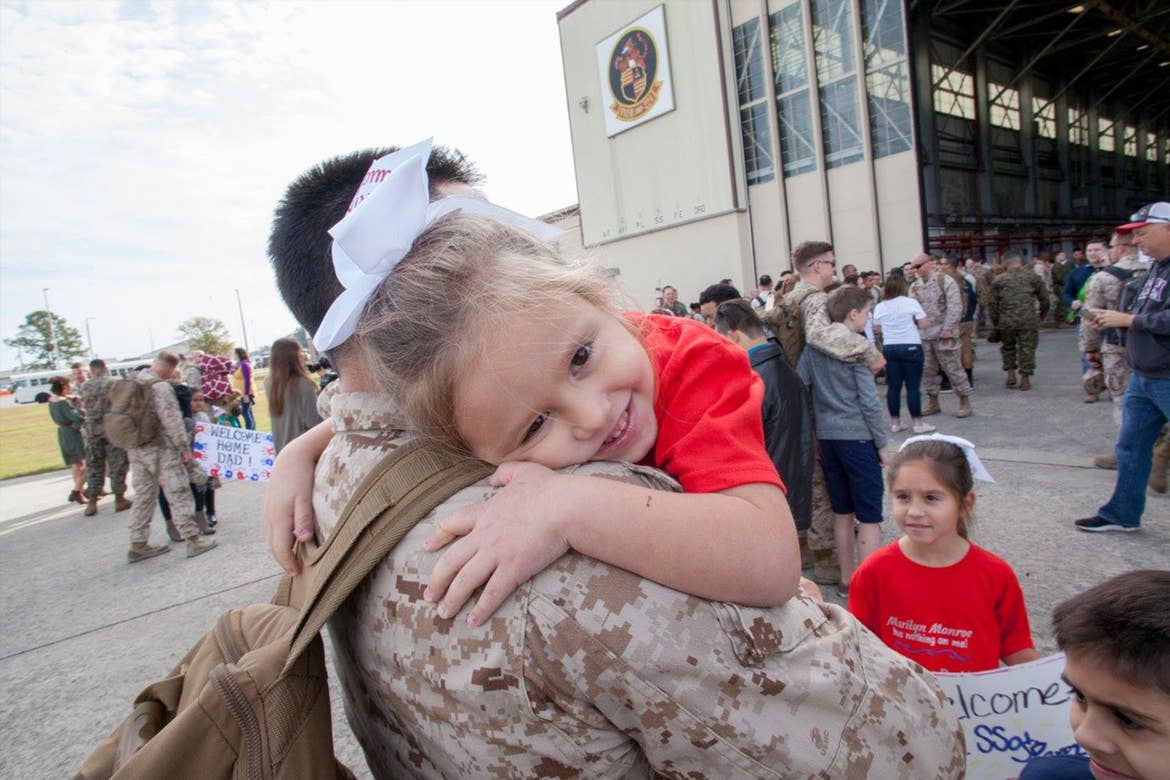 Tommy's longest time away was 605 days, which completely changed how their family now vacations together.

Sara gave us her best 5 tips for not only taking military family vacations but making the most of that precious time together.

"The first thing we do when it comes to planning our vacations is determine what our goal is. We have three options in our family: vacations, staycations and RELAXations."

Check how she does it all and how you might, too:
Military Family Vacations: 5 Tips for Making the Most of Your Time Together


4. Travel-Perfect Hairstyle Tutorial with Mindy McKnight
As a family of eight, the McKnights have five daughters, all with unique hair needs and textures.

And as the founder of Cute Girls Hairstyles (aka the mega-popular website and YouTube Channel with over 5.6 million followers), it's safe to say Mindy knows a LOT about hair tutorials.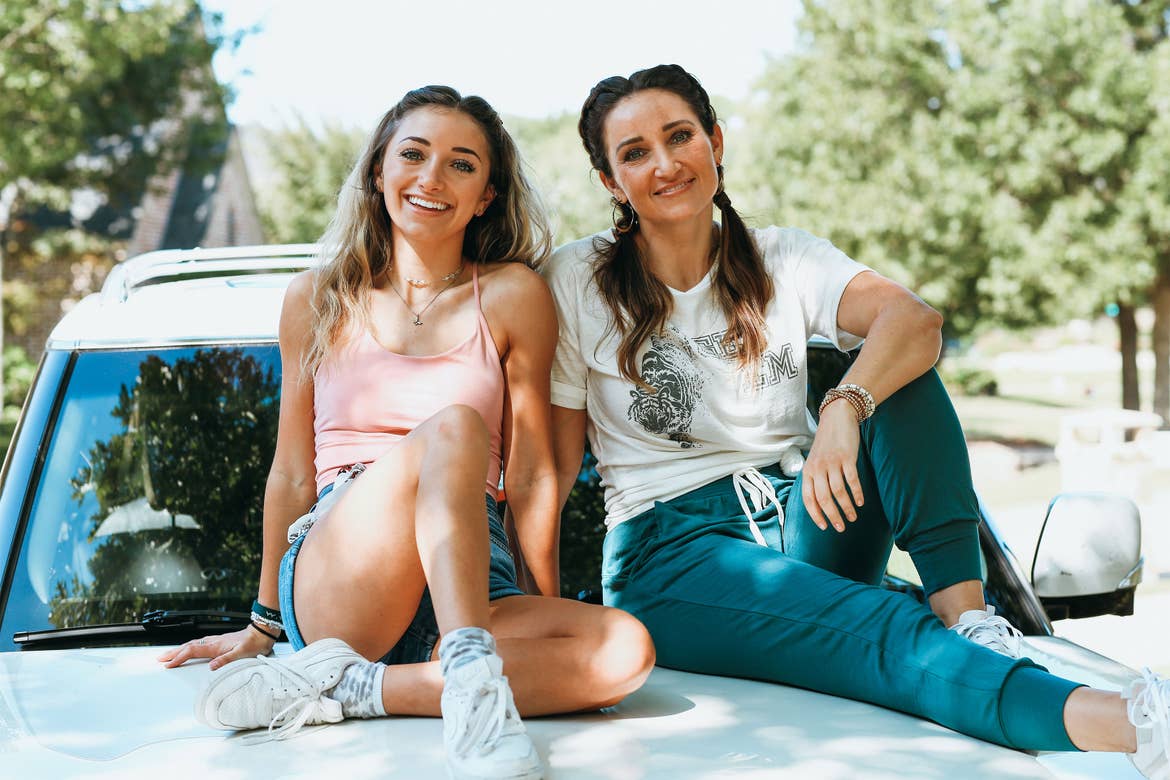 Mindy's Double Dutch Braid is quick, easy, versatile and ready for wherever your next vacation takes you.

With so many family road trips planned in households across the country this past year, we were VERY excited for Mindy's secrets to keeping your hair fresh, in place and out of the way for any adventure.

"You never know when you will need a cute, quick braided style to help you beat the heat while road tripping, hiking or simply enjoying some fresh air outdoors…"

Check out Mindy's travel hairstyle tips and use her expertise for your next vacation:
Travel-Perfect Hairstyle Tutorial with Mindy McKnight


5. Our Family's First Trip to Myrtle Beach
Brenda, momma of 5 from @she_plusfive, planned her family's very first trip to Myrtle Beach from their home in Ohio.

Preparing for a cross-country getaway like this isn't easy, but she shared how she did it, including her top tips, things to do and where to stay.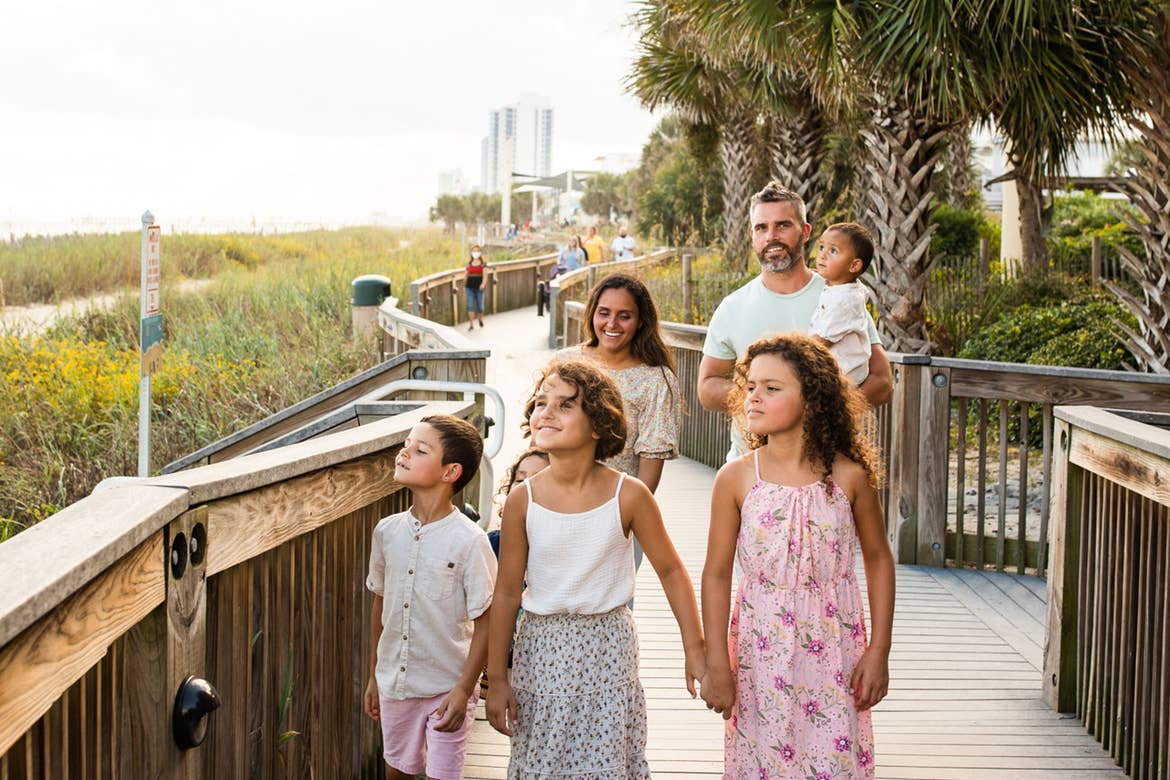 Some things Brenda's family got to do in Myrtle Beach: beaches, boating and the boardwalk.

"Living in Ohio, we don't really get to experience an authentic 'beach vacation,' so when the opportunity arose to [visit] Myrtle Beach for the first time, we were all extremely excited!"

Check out this behind-the-scenes look at Brenda's Myrtle Beach family vacation:
Our Family's First Trip to Myrtle Beach


6. 7 Best National Parks for a Summer Family Vacation
Jessica is an adventure-loving mom of 6, a national park pro and the brain behind @bring_the_kids.

Her family is constantly exploring, which made Jessica the perfect person to share the best national parks for a summer family vacation.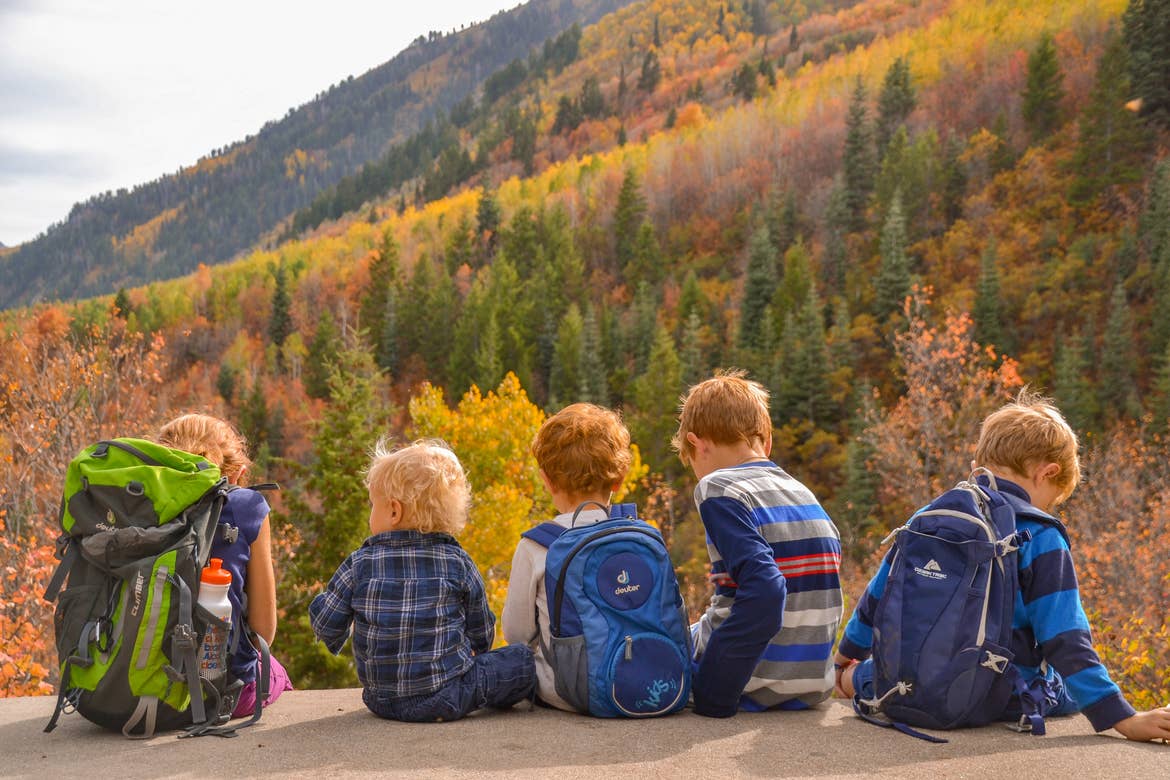 Jessica grew up road-tripping to the Rockies and loves getting to share experiences like those with her kids.

With 63 in the US, she's breaking down where to go for gorgeous views, great hikes for kids and … you guessed it, adventurous activities.

"In my mind, summer and national parks are the best combination. Some of my favorite family memories were made exploring national parks along the trails and waterways..."

Even if it's not summertime, you (and I) need to take her up on one (or some) of these national parks.

Check out which outdoor national treasures are on her list:
7 Best National Parks for a Summer Family Vacation


---
Experience Pumpkin-Spiced Everything This Fall:
---
7. Things to Do in Lake Tahoe: What to See, What to Eat & Where to Stay
While Lake Tahoe is a very popular winter skiing spot, Karen from @themomtrotter described it as "breathtaking" in the non-snowy season, too.

She and her family maximized every minute of their time, and the splendid weather, in this mountain destination.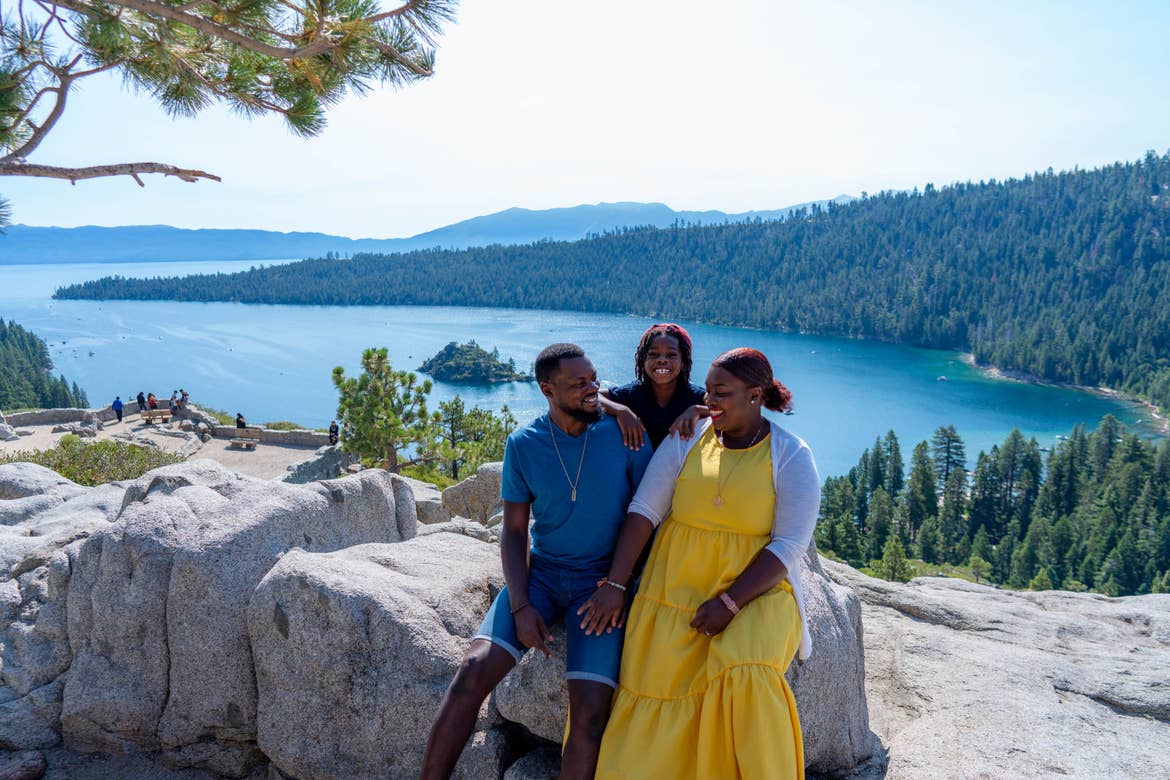 Number 1 tip for taking gorgeous family photos: Go to Lake Tahoe.

"My goal was to make sure that we had a good mix of family hikes, beaches and beautiful views. And, sure enough, we were able to do all that and more."

She described where all to go, eat and stay — all so you can do the same exact thing.

Check out her Lake Tahoe family vacation:
Things to Do in Lake Tahoe: What to See, What to Eat, & Where to Stay


8. Where to Stay for Your Orlando Wedding
After trying to plan her wedding multiple times last year, Nicole of @coconuts_ had a lightbulb go off: "What better place to celebrate than my 'happy place?'"

She picked a venue right nearby her home away from home, Orange Lake Resort, and was finally able to plan her dream wedding in Orlando.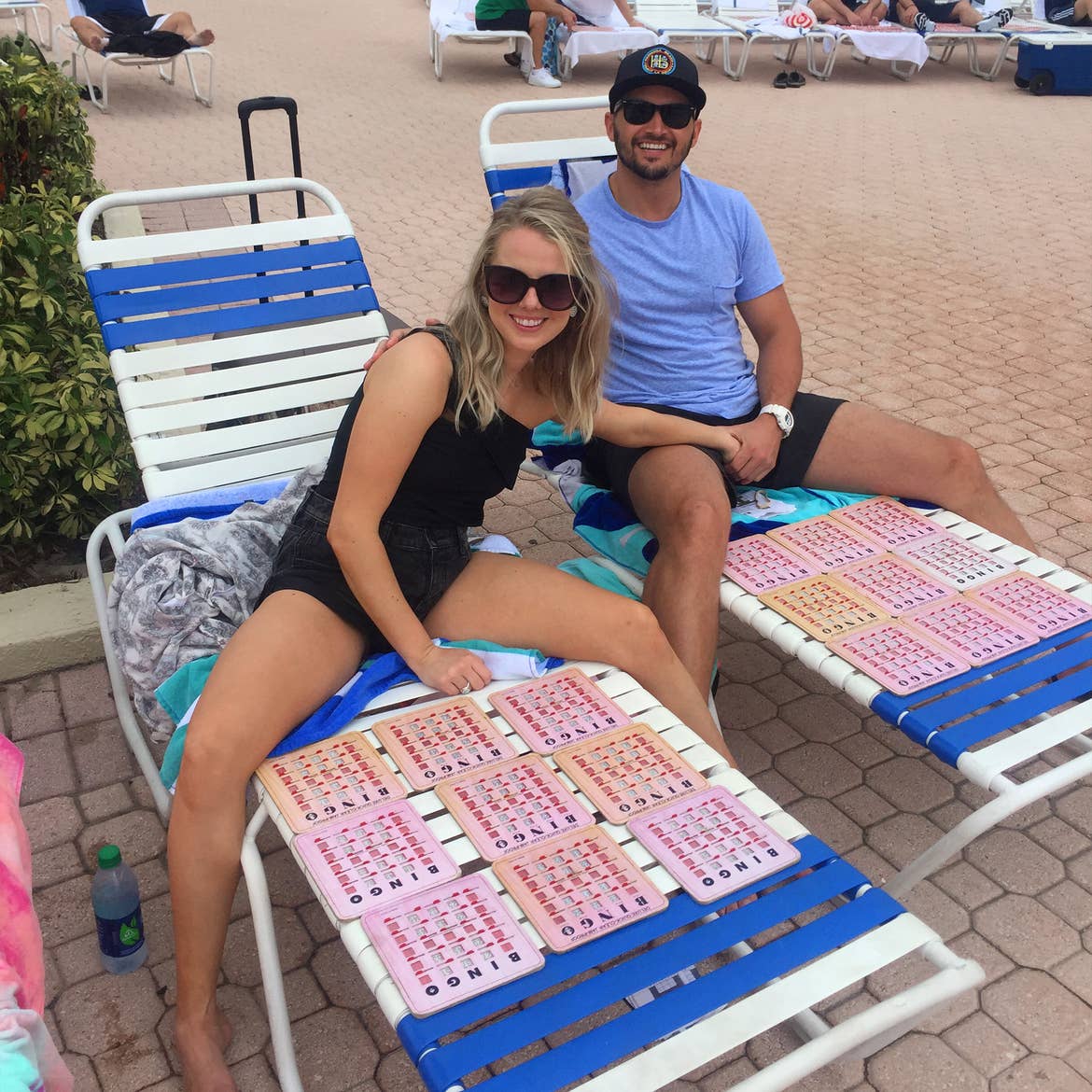 Nicole's special day was followed up with a super-special vacay at Orange Lake Resort.

As Holiday Inn Club Vacations Owners for 6-7 years, Nicole actually plans annual trips to the resort, and she was ecstatic to tell us all the reasons she loved this trip (and why you will, too).

"…We knew our guests would love it just as much as we do. And we were right! All [of them] were pleasantly surprised with Orange Lake Resort and everything it had to offer."

Check out what Nicole and her guests had to say about their wedding week paradise:
Where to Stay for Your Orlando Wedding


9. How to Potty Train While Traveling
Raff of @raffinee, and her wife, Micaela, had three children all within 7.5 months. Oh, and they're all toddlers, so their home is, no doubt, busy x3.

If you could use some help with potty training while traveling, Raff is giving you her top tips on how she handles vacations with her potty-training kiddos, from flying and vacay must-haves to handling "oops" moments and tackling theme parks.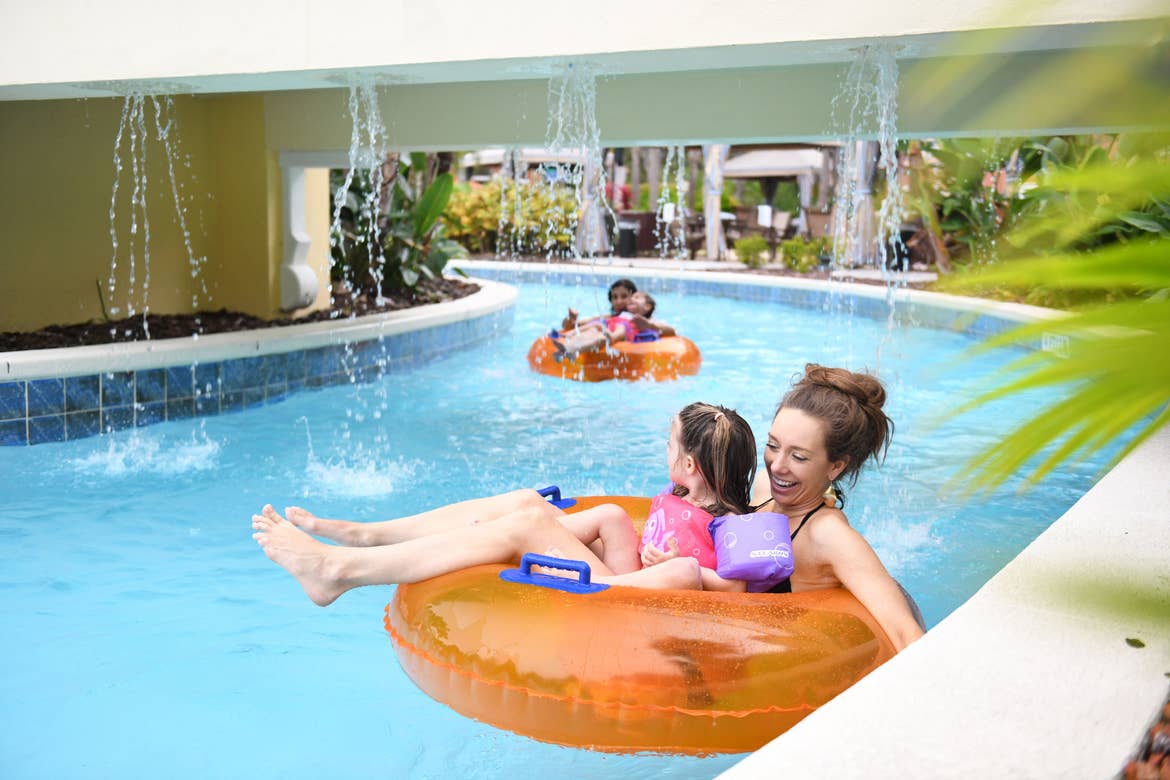 Raff thought all 3 kiddos would be potty trained all at once (but that would just be way too easy now, wouldn't it?).

"[At the lazy river,] we made sure the kids knew to tell us when they needed to go, and if we felt at all suspicious … we had back-up, swimming-style Pull-Ups just in case. We wanted to continue the lesson of potty training, while not ruining the day's fun."

Check out Raff's gotta-go on-the-go advice for your little ones in training:
How to Potty Train While Traveling


10. Is New Orleans Kid-Friendly?
Sally of @thebutanclan visited Orange Lake Resort last year and had such a great time there, she planned a family vacation to our brand-new New Orleans Resort for New Year's Eve.

The resort, which is just a block from the French Quarter, was their home base for exploring the Big Easy.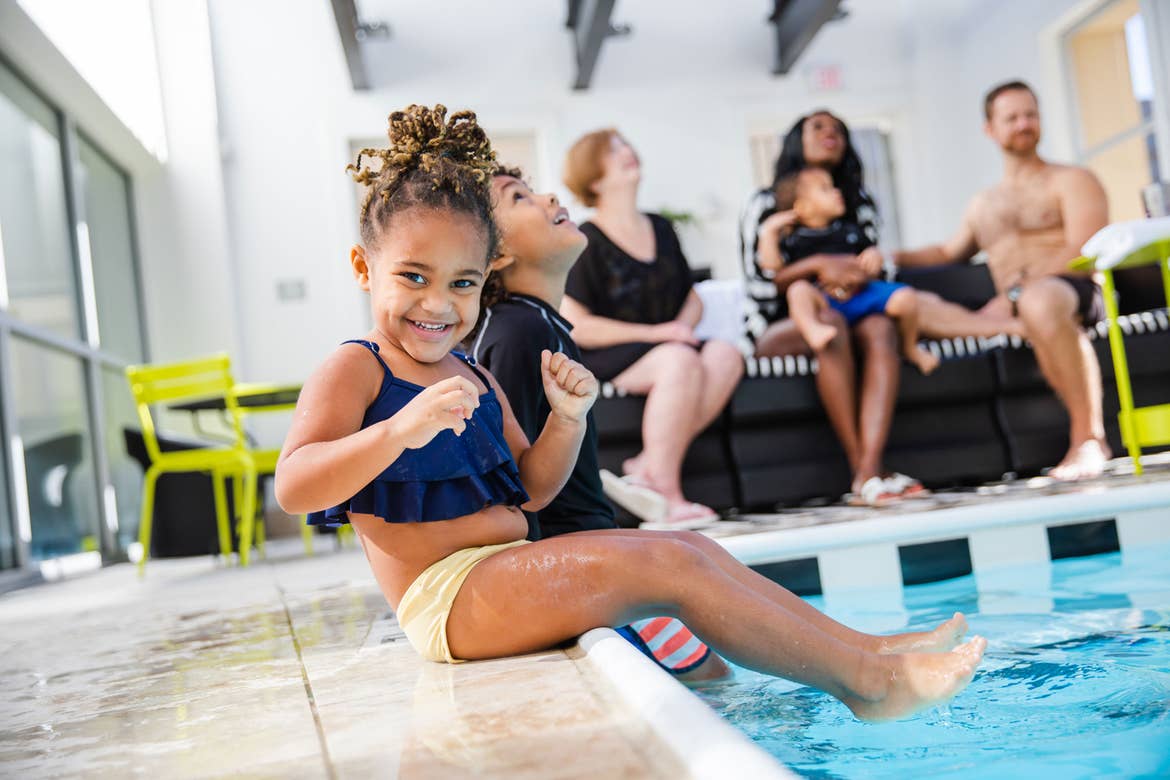 It was also their go-to spot for downtime in the rooftop dipping pool.

Sally's mission? To find family fun in this vibrant, historic city and prove it's more than just a playground for adults…

"New Orleans has the image of being an adult party town … with Bourbon Street and Mardi Gras. But let me tell you: We were blown away by all the fun activities we did with the kids."

Check out the family side of NOLA with Sally's crew:
Is New Orleans Kid-Friendly?

(And for a deeper dive into New Orleans Resort, see its newly renovated villas and get a 360-degree view with our virtual tours.)


11. Top 10 Best Things to Do in Scottsdale
Float trips? Yes. Jaw-dropping hiking views? Absolutely. Hot air balloon rides? Um, SIGN ME UP.

Jeff, an Arizona local since 2001, outlined the best of the best things to do in Scottsdale. (And spoiler: I'm ready to go do all these fun adventures … like now.)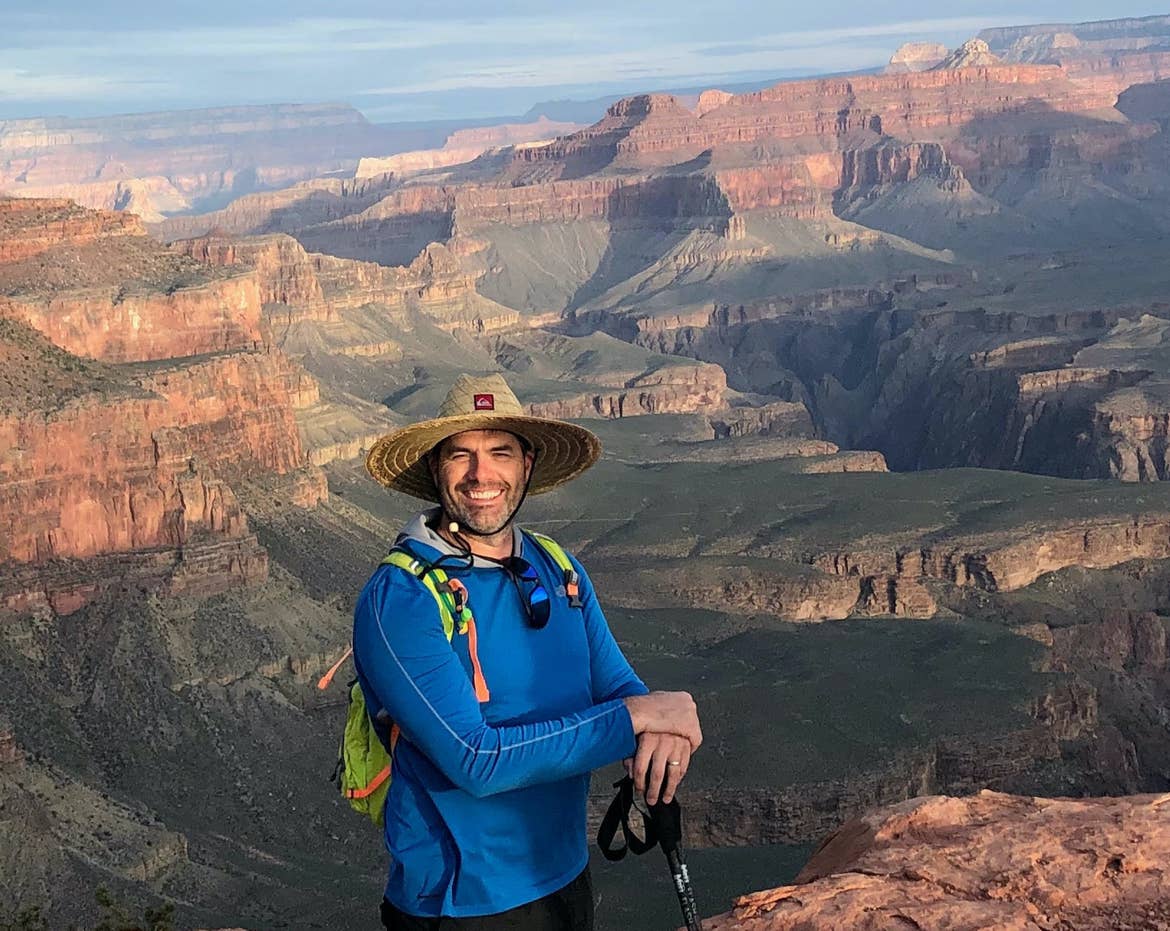 Isn't the Grand Canyon just grand? (Jeff says it's well worth the day trip.)

"… I live here, so when families ask me what they should do, I want them to see what I see and experience as things that are authentically Arizona."

Check out what made Jeff's must-do list:
Top 10 Best Things to Do in Scottsdale


12. Gatlinburg Girls Trip: 9 Things to Do on Your Weekend Getaway
What do you get when you combine a girls' weekend with majestic views of Great Smoky Mountains National Park?

Good meals, gorgeous scenery and the best memories with your besties.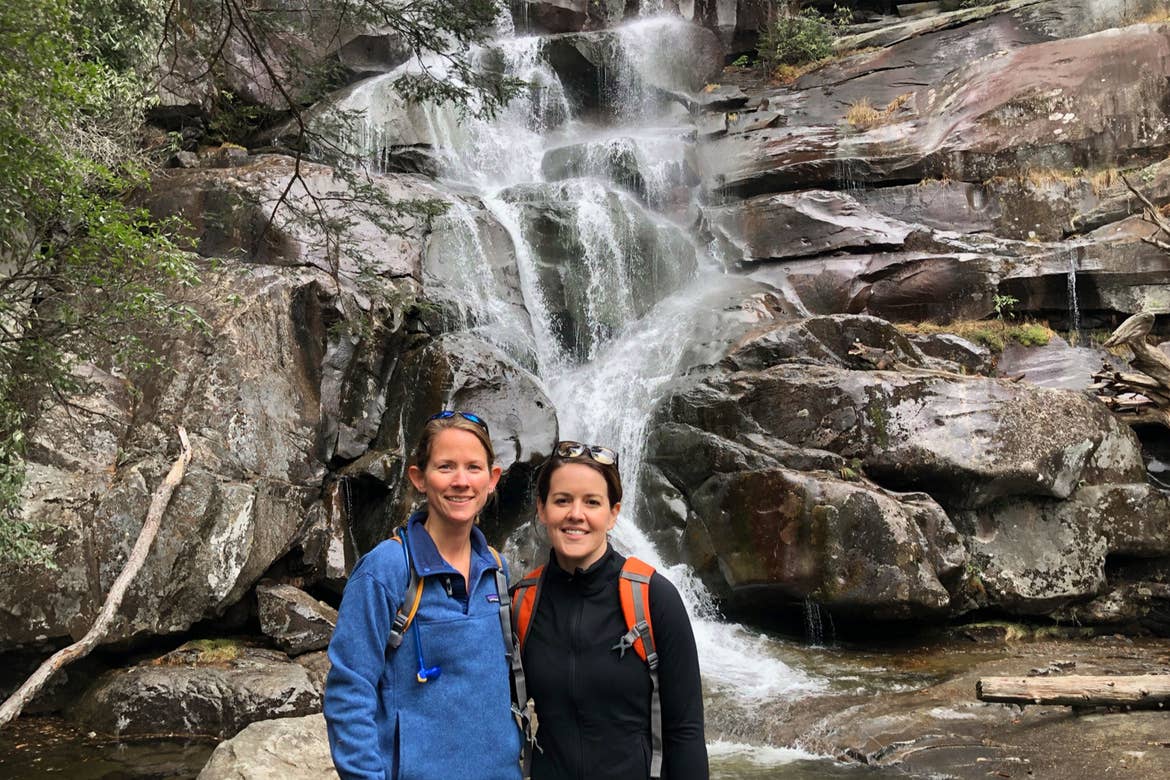 Hard hikes are much better when you've got your girls supporting you the whole way. "Water" friends for?

Our Editor-in-Chief, Jennifer, took a Gatlinburg girls' getaway filled with hiking trails, eating, exploring the town and soaking up all the downtime in their roomy villa at Smoky Mountain Resort.

"From hiking and enjoying the top of Anakeesta to visiting attractions like Dollywood and the Biltmore, it was the perfect girls' getaway (and then some)."

Check out all the Smoky Mountain inspo you need for your own girls' getaway:
Gatlinburg Girls Trip: 9 Things to Do on Your Weekend Getaway


---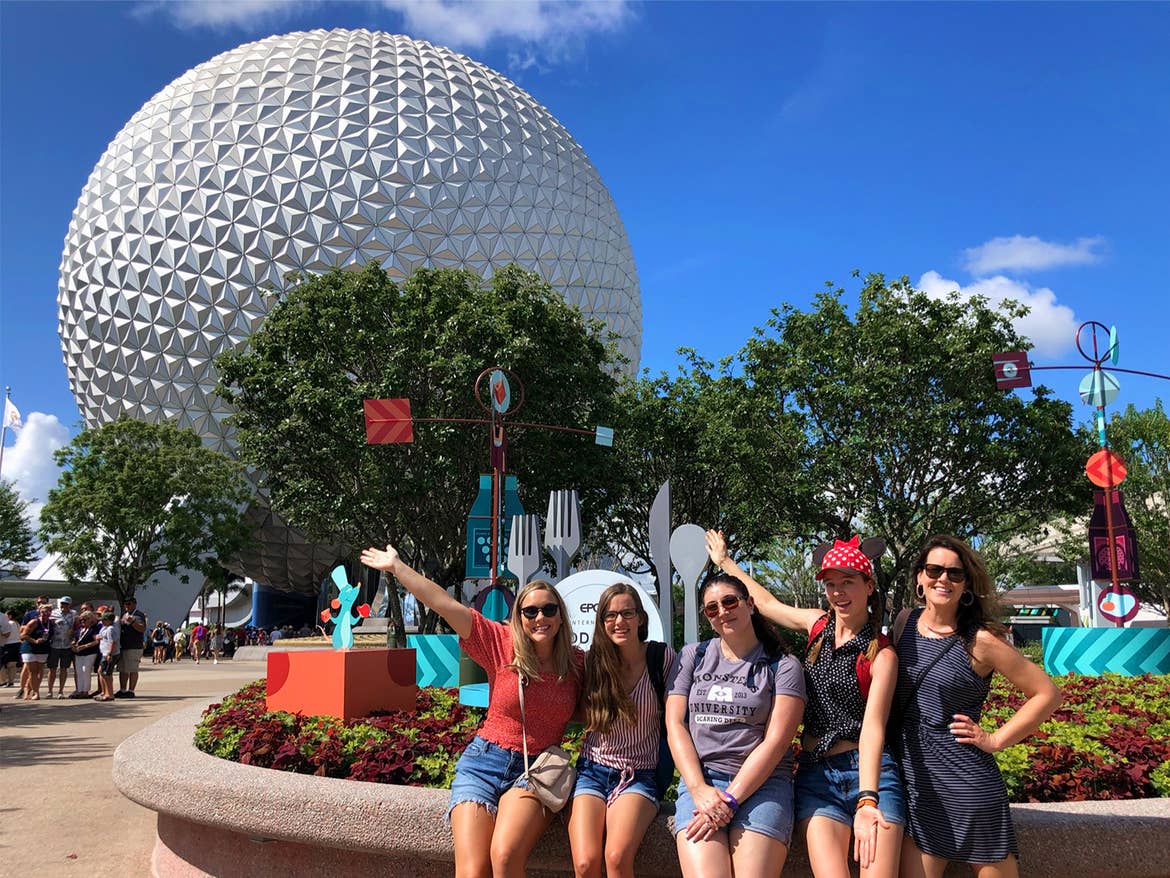 On behalf of our Checking In team, we'd like to thank all our readers for "Checking In" with us!

We also want to give a BIG, mega shout-out to all our Checking In travel blog contributors who wrote these stories.

We're excited to report back with even more stories (maybe even one from you, dear reader?) a year from now.

(I'm actually very serious — we'd LOVE for you to share your vacation story with us!)

Stay tuned for blog posts about all things fall, and be sure to start dreaming of your fuzzy-blanketed, pumpkin-inspired, hot-apple-cider-sipping autumn escape now.

To close out the celebration, I'll leave you with my own personal favorite Checking In story: This one right here. 😉


All information is subject to change. This article is a curated guide and is neither sponsored nor considered an official endorsement. Please be sure to check information directly with any/all tours, guides or companies for the most up-to-date and direct details.